PAWS Humane (Columbus) Reviews
1 posted by LaurenBrookeBoone, on
MY FIRST REVIEW WAS DELETED PAWS HUMANE OF COLUMBUS, GA SO HERE IT IS AGAIN!!! I was once an employee of Paws Humane in Columbus, GA, for two years. Paws was home. I loved working with the animals and I miss it dearly. Every day was a new learning experience and I ate it up. I enjoyed, most of all, the offsite adoption events, that was part of my job. I was part of the wonderful adoption team that found homes for Pauli, Loli, Joffrey Rigby, Gemma, Lyla, Levi, Nina, Savannah, Miss Sassy, Kevin, Terra and Lyla to name a few. My mission each day, as I clocked in was to find homes for these animals that depended on us. The adoption team was family and always will be. Come when Paws welcomed in a new CEO. There is always change when new management comes in but we were not expecting the storm that came with the new CEO. Never did we see the CEO on the floor helping the employees clean the kennels. Never did we see the CEO on the adoption floor talking to customers and helping us succeed in the Paws mission/vision. Never did the CEO leave the cushioned chairs of the office. Never did anyone in the administration office leave the offices to get their hands dirty for morning clean. It was devastating losing our adoption manager/dog behaviorist with no leader at our helm. Two adoption employees stepped up and accepted the challenge, but the CEO stripped everything from us that was enjoyable about the job, making it harder, stressful, and a hostile working environment. The atmosphere became hostile, with all the employees scared for their jobs. We were told 'paws is not cleaning house' after one of our adoption managers was fired for another 'mysterious' situation. On January 22, I clocked into work not knowing that behind closed doors management was deciding on three employee's fate. My last adoption was finding a home for two dogs a volunteer begged me to find a home for them together and I did that. At the end of the day the three of us were disposed of like trash for a bit protocol that FOUR adoption counselors were involved in but only THREE of us were fired over a BLOOD BLISTER, the size of a pin prick. The 'bite' could have been avoided if Paws would have either hired a QUALIFIED, FULL TIME, dog trainer or not have run off the dog behaviorist, who helped us find homes for all those hard case animals I listed above. The adoption team COULD NOT have done those adoptions without the dog behaviorist. We followed protocol and yet were still fired, disposed of like trash. I gave two years of my life to Paws. You could not find a more caring 'line staff'. The Adoptions Department, Admissions Department, and Clinic Staff are amazing and the best in the business. The CEO, the Director of Operations and the other positions, in the main office are who do not and will not care about the employees who have given up their holidays, weekends, days off and time with our own animals to come into Paws for these animals every day. They don't know what hard work their staff actually puts in each day. I put my heart, soul, tears and sweat into Paws and I don't regret my time at Paws one bit. I was blessed to have received a job at Paws. I miss it and will always recommend people to Paws and to the clinic. I miss the animals. I miss the co-workers that became family. I miss the mission of aiming to make this a no-kill community. I was part of a great mission. I gave my heart to Paws Humane and I was one of the employees disposed of like trash in January of Should shelter employees be treated like trash?
Sours: https://www.nokillnetwork.org/d/Georgia/PAWS-Humane-(Columbus)~/review/
Animal Shelters & Rescues near Columbus, GA
Bring Love Home
Consider opening your heart to pets in need. Thousands of cats and dogs are waiting to be adopted into their forever home.
Are You Part of a Shelter or Rescue?
Join our network and together we can do more for animals in need.
Learn More
Dogs Near Columbus
Enzo
Adult: Years, male, mixed breed (medium)
Killian
Adult: Years, male, mixed breed (medium)
Poncho
Adult: Years, male, mixed breed (medium)
Candie
Adult: Years, female, mixed breed (medium)
Howdy
Adult: Years, male, mixed breed (medium)
Colt
Adult: Years, male, mixed breed (medium)
89 Cats Near Columbus
Dorsey
Senior: 10 Years+, female, domestic shorthair
Babushka
Kitten: Months, female, domestic shorthair
Miss Potts
Senior: 10 Years+, female, domestic shorthair
Friday
Adult: Years, male, domestic mediumhair
Alfred
Adult: Years, male, domestic shorthair
Enya
Adult: Years, female, domestic shorthair
Sours: /g/
PAWS Humane is a nonprofit organization in partnership with the City of Columbus to enhance and supplement the services offered by Animal Care and Control, reduce the need for euthanasia of unwanted animals because of severe pet overpopulation, and bring people and animals together through adoption and fostering programs. PAWS Humane is committed to providing the money needed to assure that our community has:

* A homeless pet sanctuary shelter, and find a loving and compatible home for every adoptable animal.

* Affordable spay/neuter services to encourage the sterilization of our domestic animals. Over time, this will reduce the severe pet overpopulation problem in Columbus.

* Humane education instruction to the public and in our schools, teaching the fundamentals of responsible pet ownership.

* Provide pet-assisted therapy with trained shelter animals and accredited volunteers to bring the powerful healing ability of pets to those in need.


Address:
P. O. Box
Columbus, GA
Phone: ()
Sours: https://www.nokillnetwork.org/d/Georgia/PAWS-Humane-(Columbus)~/
P.O. Box
Columbus, Georgia
Phone:
Muscogee County Humane Society is an animal shelter in Columbus, Georgia. Contact Muscogee County Humane Society about adopting an animal that they shelter or foster care. So many animals in Columbus need a loving home. Consider adopting from Muscogee County Humane Society instead of buying one from a breeder or pet market.
Report Inaccurate Information
Muscogee County Humane Society Additional Information:
Other Animal Shelters & Rescues Nearby
Below are some more shelters other than Muscogee County Humane Society that are in Georgia for you to check out. There are so many dogs and cats out there in Georgia that need a permanent home, so please try expanding your search for the pet you want to adopt.
Animal Articles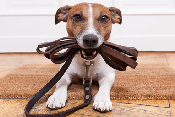 10 Ways to Give Your Dog a Longer, Healthier Life
Dogs aren't called 'man's best friend' for no reason. Any dog owner can attest to how much love and affection dogs offer, and it's only fair that we give them just as much love in return. Thankfully, helping your beloved pet stay healthy and happy isRead More
SHELTER/RESCUE SEARCH
e.g. "Miami, FL" or "Miami FL" or ""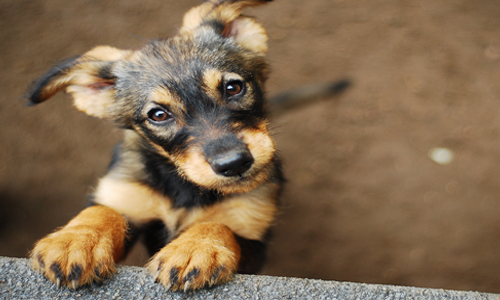 Pets For Adoption
Search all animals available for adoption in your area. Give a dog or cat forever home today.
ADOPT A PET
Sours: https://www.animalshelter.net/shelter//muscogee-county-humane-society/
Georgia humane society columbus
Log In
Adopt-a-Pet.com is the easiest way for you to search for a new pet in Columbus, GA.
Support Adoption and Rescue. Why go to a dog breeder, cat breeder or pet store to buy a dog or buy a cat when you can adopt?
Why Should You Adopt?
Dog adoption and cat adoption saves lives. Adopt a dog or adopt a cat and you'll have a friend for life.
What is the difference between adopting a dog, adopting a cat, adopting a kitten or adopting a puppy versus getting dogs for sale, cats for sale, puppies for sale or kittens for sale from a dog breeder or a cat breeder?
When someone is breeding puppies or breeding kittens, they are creating new dogs and cats who need homes. Some people are interested in a very specific breed of dog, cat, puppy or kitten and they think the only way to find that specific breed is to buy a dog for sale or buy a cat for sale from a puppy breeder or a kitten breeder. Yet animal shelters are filled with dogs and cats who must find homes.
So rather than buying a dog or puppy for sale from a dog breeder or buying a cat or kitten for sale from a cat breeder, we encourage people to adopt a dog, adopt a cat, adopt a puppy or adopt a kitten at their local animal shelter, SPCA, humane society or pet rescue group.
Sours: https://www.adoptapet.com/adoption_rescue/muscogee-county-humane-society-columbus-georgia
Help save dogs in the dog meat trade!
Yet!!. I fall to the bud of the clitoris. Lopez falls on her side with a squeal, clutching my head between her thick thighs. Two fingers continue to work and her thighs do not bother me.
Similar news:
These were moments of thoughtless happiness, when everything was by the way, the shortcomings were invisible and the future had not yet asked its inevitable questions, beginning with. The word "how?", Trying our "we" to the teeth. After a couple of minutes, it became clear to us that the main question of the current moment is "where?" In every room we tried to poke our heads in in search of shelter, something already happened with someone's participation.
41742
41743
41744
41745
41746