Outside firm buying Gloversville manufacturer Taylor Made
Shares0FacebookTweetEmail
GLOVERSVILLE — Taylor Made Group, a 110-year-old Gloversville boat parts manufacturer, is being acquired by Lippert Components, an Indiana recreational vehicle parts manufacturer.
Taylor Made has more than 1,100 employees in 10 facilities, two of them in Europe. It is headquartered in Gloversville and employs about 450 people at five facilities in Fulton County.
Taylor Made Group President Jason Pajonk-Taylor said on Monday that local employment totals are not expected to change. In fact, he said, there would be little obvious indication of the acquisition in the immediate future and only limited indications — such as changes in signs or logos — in the longer term.
Lippert, he said, is acquiring Taylor Made Group in order to expand into a new retail market, so there is not a lot of overlap that needs to be trimmed. Lippert does have a presence in the marine industry, but that is focused on pontoon boats.
"It's actually a very positive transaction," Pajonk-Taylor said. "The brand is not going to change."
Taylor Made makes parts and components for the boating and off-road vehicle industries. It calls itself the leading supplier of windshields and after-market products for the boating industry, but it also makes original equipment for major boat manufacturers.
In Fulton County, Pajonk-Taylor explained, there are two main Taylor Made facilities and three smaller ones, all focused on boating products, including windshields, bumpers, covers and tops.
One of the large local facilities makes aftermarket products, the other makes products for manufacturers.
One change locally will be in Taylor Made's executive suite: Dennis Flint will leave as CEO, though he will remain as a consultant. John Taylor and Jim Taylor, officers on the company's board of directors, also will depart.
But Pajonk-Taylor will remain in a role similar to what he does now: president of the divisions headquartered in Gloversville.
Asked what prompted the sale of a firm that was founded by his great-grandfather in 1908, he said the situation was favorable.
"I just think it was the right time — the right company," he said.
Lippert Components Inc., founded in 1956, is now a wholly owned subsidiary of LCI Industries, a publicly traded company based in Elkhart, Indiana. Through a steady stream of acquisitions of other companies over the years, LCI has expanded beyond the RV industry. It also supplies components for buses, trailers, rail cars and manufactured housing. It employs more than 8,000 people at more than 60 manufacturing and distribution facilities in the United States, Canada, the United Kingdom, Ireland and Italy.
LCI said in a prepared statement that Taylor Made had 2017 sales of $150 million and is the largest acquisition ever for LCI.
More from The Daily Gazette:
Shares0FacebookTweetEmail
Categories: Business, News, Schenectady County
Sours: https://dailygazette.com/2018/01/29/outside-firm-buying-gloversville-manufacturer-taylor-made/
Business Description
About Taylor Made Group, LLC
Company Description by Thomasnet
Manufacturer of accessories, equipment, supplies, parts, and kits for boating and marine applications. Products include buoys, fenders, boat covers, flags, and lighting fixtures. Offers contract manufacturing services such as sewing, rotational molding, plastic compounding, and CNC machining capabilities. Provides testing and engineering design services.
Company Description by Taylor Made Group, LLC
Taylor Made Products, a member of the Taylor Made Group, Inc., is one of the largest and most innovative suppliers of marine aftermarket products including fenders, buoys, dock products, boat covers, bimini tops, flags, pennants and hardware.

Headquartered in Gloversville , N.Y., the Taylor Made Group, Inc. has 100 years of experience as one of the recreational marine industry's largest, most diversified suppliers to boat builders and the aftermarket.
Additional Activities:
Custom Manufacturer, Service Company
Key Personnel:
Jason Pajonk-Taylor, Pres.
Dave Karpinski, V.P. Marketing
Jeff Nicosa, Purchasing
Chris Yarsevich, Engineering
Certifications / Registrations
Free Supplier Summary Report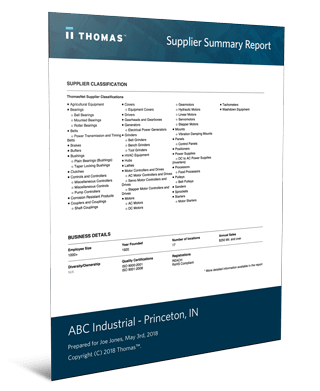 FREE Report for Taylor Made Group, LLC may include:
---
Request Report
Product Information
Fenders - Super Gard


Taylor Made Products has incorporated the latest in technology, design innovation, and attention to detail to bring you the finest looking, top performing protection for your dollar. Super Gard fenders are in a class of their own. Made from the highest quality marine grade vinyl, Super Gards feature a HIGH GLOSS finish and double molded black ends for extra strength where you need it the most. Seamless one-piece construction with ribbed sides minimizes roll, and a molded-in valve.
View Now
Fenders - Big B Inflatable Vinyl Fenders


The versatile Big B fender incorporates a Center Rope Tube that allows end-to-end line passage. It can be hung vertically or horizontally with a single line. Horizontal hanging is useful protection against pilings, awkward docking situations, and tidal change areas. Big B inflatable vinyl fenders feature seamless construction, with molded ribs to minimize roll. Big B's are made from the highest quality marine grade vinyl with a high gloss finish. Available in four sizes.
View Now
Taylor Made Products - Fishing University Commercial
For over a century, boaters around the world have recognized and relied upon Taylor Made Products to increase their boating pleasure and maximize their return on investment. Our customers are confident that Taylor Made offers the most complete and innovative selection of quality marine accessories available today. They know we go to great lengths in both quality and service to earn this confidence.
View Now
Capabilities / Services
Quality Control Testing Services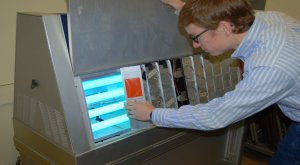 Quality Control Testing Services Taylor Made Products has the testing capabilities for a full range of fabric and component part testing. ASTM fabric testing is available for the following: Tensile & Tough Tear, Water Repellency, Hydrostat, Accelerated UV Exposure, Salt Spray Corrosion.
View Now
CNC Machining Services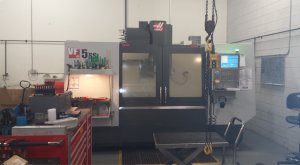 CNC Machining Services our state of the art, vertical CNC machining center and skilled machinists can make precision parts and roto molds from aluminum billet. We work with parts up to 40" long, 30" wide x 20" high. We use the latest CAD/CAM programs which support a variety of file formats. Let us help you turn your idea into a finished product.
View Now
Mold Repair Services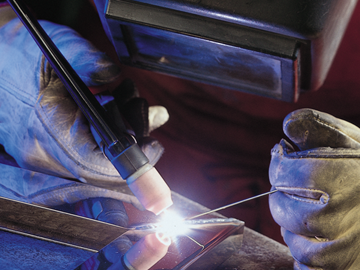 Our in-house machine shop is experienced in mold repair and frame repair or rebuild. On-the-spot repair can frequently prevent job interruption and the need to send molds out for major repair or replacement.
View Now
Custom Rotomolding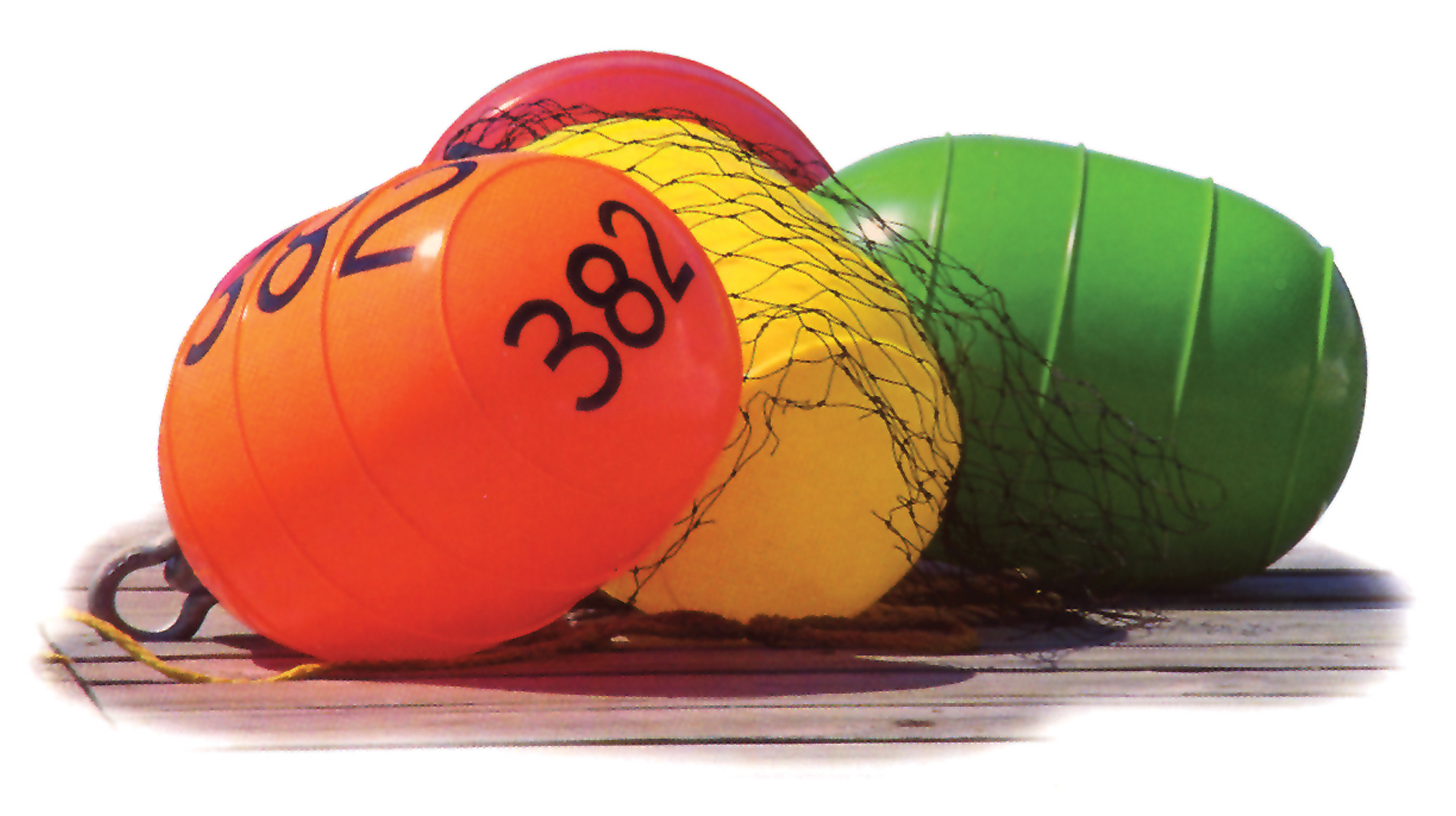 Rotational molding is an efficient process to manufacture hollow forms from both flexible and rigid materials. Tooling is typically economical when compared to other molding processes. Rotomolded parts may have a variety of finishes and colors. They are of one-piece construction with uniform wall thickness and virtually stress free. Taylor Made Products specializes in rotationally molded flexible PVC and polyethylene. We make parts ranging from very small pieces to larger part.
View Now
Sewn Products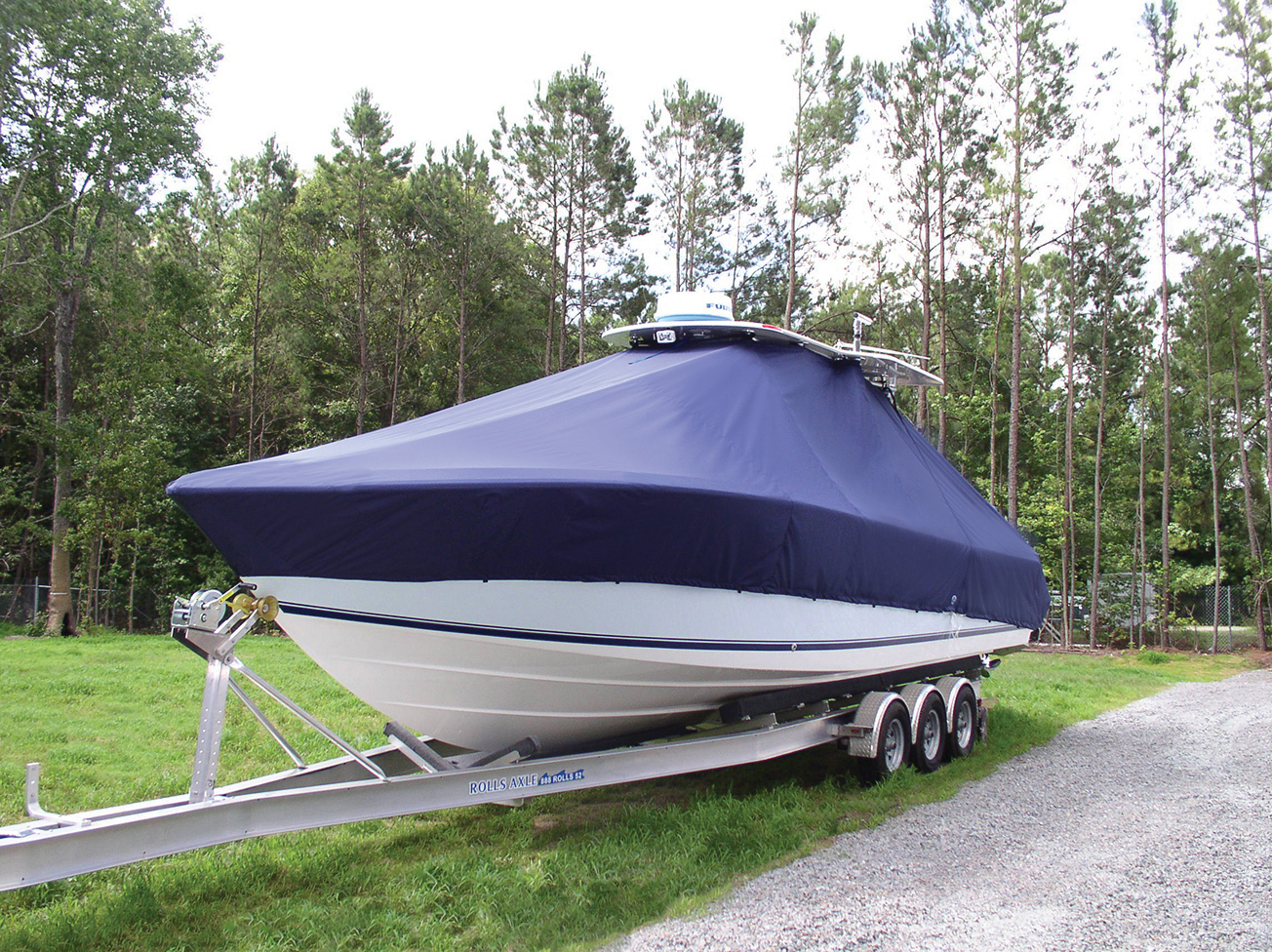 Our cut and sew operations utilize the latest in sewing technology: AutoCAD pattern development, computer controlled cutting, and Toyota sewing system manufacturing. We offer product development assistance and industrial fabric selection for many custom applications, such as protective covers for weather, shade and sun, custom flags, banners, and a wide variety of other sewn items.
View Now
Custom Cut and Sew Services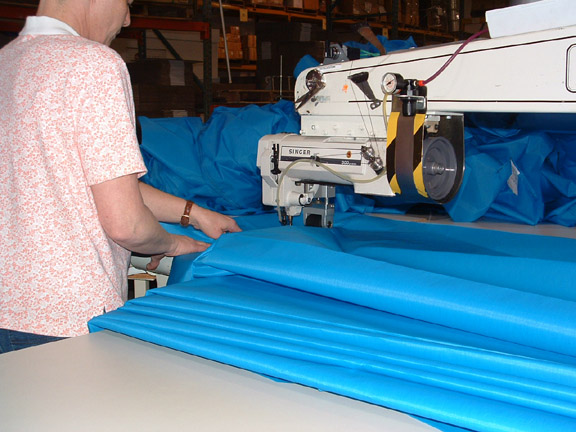 Our cut and sew operations utilize the latest in sewing technology: AutoCAD pattern development, computer controlled cutting, and Toyota sewing system manufacturing.
View Now
Engineering Design Services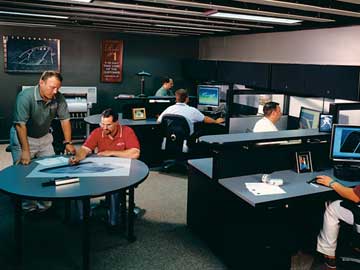 Our engineering staff can guide you with design suggestions to enhance both the function and manufacturability of your product. We can provide engineering drawings and aid in pattern and tooling procurement.
View Now
PE & PVC Compounding

Our in-house compounding department can formulate vinyl plastisols for a variety of applications from very flexible to semi-rigid. Multiple color options and additives are available to suit your specific needs.
View Now
View All Additional Information
Taylor Made Group Announces Promotions
People in the News
December 31, 2010 - GLOVERSVILLE, N.Y. - May 13, 2010 - Jim Taylor, owner and controlling shareholder of Taylor Made Group, LLC announced today that Dennis Flint, President and Chief Executive Officer (CEO) has been appointed Chairman of the Board of The Taylor Made Group, LLC in addition to his current CEO responsibilities.
Back to top
Thomas Industry Update
Stay up to date on industry news and trends, product announcements and the latest innovations.
Thomas uses cookies to ensure that we give you the best experience on our website. By using this site, you agree to our Privacy Statement and our Terms of Use.
Sours: https://www.thomasnet.com/profile/10037857/taylor-made-group-llc.html
Unrivaled Quality.
It's What We're Made Of.
Welcome to Taylor Made — for more than 100 years, our entrepreneurial spirit, high standards of excellence, and unwavering dedication to customer service have firmly established us as one of the most trusted, versatile leaders in marine products and accessories today.
Our Heritage
Waterproof Mobile Hotspot
The AquaFi™ 4G LTE mobile hotspot keeps boaters online, delivering fast and reliable WiFi with a secure connection.
Shop Now
Marine audio system
Turn your boat's glass windshield into the ultimate stereo system with Wavemaker™ by Taylor Made®.
Shop Now
Built to Protect

Designed to stand up against the harshest marine conditions, all of our fenders are made from high-quality, marine grade vinyl, and are available in a wide range of sizes to meet your boating needs.

Find your fender

Fenders & Buoys

Safety First

Keep yourself and your loved ones safe from the unexpected with our safety equipment and accessories made for boats, pools, and other designated swimming areas.

Get Your Gear

Mooring & Safety Products

Docking Products

When it comes to docks, we've got you covered. From heavy-duty storage solutions, to edging, lighting, steps, and more — our dock products are built tough to withstand the elements, rain or shine.

Learn more

Dock Products & Lighting

Comfort by Design

Sit back, relax, and enjoy life on the water. Upgrade your boat's interior with sleek, modern furniture selections that offer unsurpassed comfort, craftsmanship, and durability.

Find your style

Marine Furniture & Seating

Boat Covers

Need protection? No matter your boat type, we offer a wide variety of stylish, heavy-duty covers that can meet your exact needs — and most importantly help protect your boat from damage.

Learn more

Boat Covers

Biminis

Get shade where you need it most. Available in multiple configurations and sizes to match your boat's needs, our bimini tops keep you cool and protected for a day on the water.

Learn more

Biminis

Flags

Customize your boat's look with our full line of flags and pennants. We offer a wide variety of traditional and novelty flag options — including custom logos and design.

Learn more

Flags & Deck Hardware
Custom T-Top Covers for Boats
You want the best protection you can get for your boat, and our team pays extra-special attention to every detail of a custom-fit T-top boat cover. Manufactured in the USA, these all-weather fabrics are made to the highest standards of durability and longevity.
Find your custom fit
Ameritex Boat Canvas & Covers
Buy direct from the original manufacturer of your boat canvas. Only Ameritex™ boat tops and canvas covers will fit like the original marine canvas that came with your boat.
Request Quote
Pontoon Furniture Configurator
Quality workmanship and unsurpassed comfort are the foundation upon which every piece of our pontoon furniture is built. Equally impressive is the high level of functionality this furniture offers.
Customize Your FloorplanCustomize now
Boat Windshield Parts & Hardware
Put new life into a trusty windshield that's weathered one too many storms. We offer windshield replacement parts.
Find the Right PartFind the Right Part
Sours: https://www.taylormadeproducts.com/
Popa hardly hurts, Sveta replied. After swimming, we were lying in the tent and chatting when Pasha appeared. He climbed around the camp, and, not seeing us through the mosquito net, undressed and dived into the lake. After swimming, he looked around again, took off his panties, squeezed them out and, as it is, sprawled on the blanket, sunbathing.
Lying around, this esthete, now and then straightened his sausage, rolling it now one, then the other side to the sun.
Group taylor made
Not be alone. But what do we not go for in life when we are seized by passion and attraction to a woman. Well, this is all in the future, but now I was sitting at her house, waiting for new sensations and impressions. A pleasant melody played. Lyuda went to the chair and sat down next to the table.
Harry Higgs' Wedge Play at Bandon Dunes Pt. 1 - TaylorMade Golf
If he knew the real reason for these tears. My husband kissed me, and before my eyes was a member of my boss, his balls. I remembered the thrust of the penis in the throat and the taste of semen. I felt disgusted. But it was at that moment that I realized that I had no way out and the boss's member was a.
You will also be interested:
Katya's mom - Galina, a housewife who opened her own small business - a flower shop, not without the help of her husband, of course. She spends a lot of time at home while managers run her business. Levina Galina Pavlovna has always been a rather cheerful, cheerful woman, with a large number of girlfriends and possibly even lovers.
3285
3286
3287
3288
3289