DIY Birthday Banner: Simple and Affordable
Looking for a simple to make, yet adorable DIY birthday banner? Look no further! This DIY banner is easily made with a printable template, card stock, scissors and markers. You can fully customize it to match your party's decor! 
This DIY Birthday Banner is one of the many homemade DIY party decorations I made for my daughter's 1st birthday party.
 It was a blue and pink themed party with LOTS of DIY party decorations (did you really expect me to pay lots of $$ for it all considering how cheap I am?)!
This DIY party banner hung on top of the DIY party backdrop. The banner was super simple to make and turned out really cute! Really, it can be a DIY banner for any kind of celebration – customize it to your own liking!
This post contains affiliate links for your shopping convenience. Click here to read my full disclosure policy.
Happy Birthday Banner DIY Project
Materials Needed:
Scrapbook Paper or Cardstock (I got about two "flags" out of a 12×12 piece of scrapbook paper. I got all my paper at Hobby Lobby.)
DIY Birthday Banner Template (found here)
Adhesive Mounts of some sort (I used these)
X-Acto Knife or Hole Punch
Ribbon (I used this kind)
Sharpie
Scissors
I know I took pictures of this process, but it appears, I have deleted those photos! I am so sorry, but I promise, this is so easy you really don't need photos.
Steps
Step 1:

Print out the banner template noted in the supply list from Miss Lovie Creations. She did a great job of making her DIY birthday banner and I did mine similar to hers.
Step 2:
Cut out the template. I used regular scissors for this.
Place the banner template over the back of your scrapbook paper or card stock and trace it with a pencil. Trace as many banners and circles as you will need. To spell out just "Happy Birthday," you'll need 13 banners.
Step 4:
Cut out the traced pieces. I used scissors for this as well, but you could use the X-Acto knife.
Step 5:
Place the circle template over scrapbook paper or card stock. Trace as many circles as letters you need. Again, you'll need 13 to spell out "Happy Birthday." I chose to use just blue and pink solid card stock for this so that my letters didn't disappear on patterned paper.
Step 6:
Cut out circles.
Step 7:
Write your letters on the circles. I used a pencil to sketch the letters out and then just went over them with a sharpie.
Step 8:
Use the adhesive mounts or some other adhesive to attach the circles to the flags. Hot glue would probably work fine as well.
Step 9:
Use the X-Acto knife to cut small slits in each upper corner of the flags. If you don't want to use the X-Acto knife for this, you could also use the hole punch.
Step 10:
Weave your ribbon in and out of the flags to string them together, then hang with thumbtacks.
All done! Easy peasy!
I put my thumbtacks behind the backdrop to keep them hidden.
Now aren't you glad you learned how to make a birthday banner?
Told you it was super easy!
And you can always find all my DIY party decorationsHERE!
Want to come back here later? Just pin the image below!
Filed Under: PartiesTagged With: banner, birthday, bunting, kids, party decor
Sours: https://rainonatinroof.com/diy-birthday-party-banner-tutorial-2/
25 Brilliant Homemade Birthday Gifts
Awesome homemade birthday gifts for you to make, including fabulous gift ideas for milestone birthdays.
Why Homemade Birthday Gifts?
Homemade gifts are a fantastic way to show someone how much you care about them... and they're a great way to save money too!
On this page you'll find a list of homemade birthday gifts that you can make at home for your mom, dad, brother, sister, friends, or colleagues.
Further down the page we have lots of birthday cards and birthday messages too!
1. Occasion Birthdays and Personalized Posters
Our personalized posters are a fantastic and unique way to celebrate milestone birthdays for friends and family.
The birthday posters are filled with highlights from the year of birth that you can personalize further. The online poster app makes formatting easy, and then you just download, print, and frame at home.
2. Make a Notebook
Cheap to make, and super cute, these little homemade notebooks are really handy too!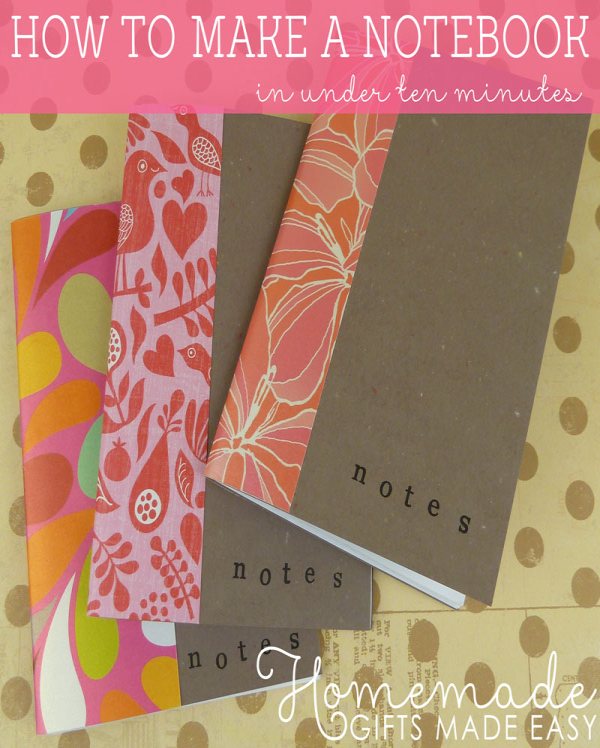 3. DIY Pin Tutorial
Make a set of cute brooch pins for your Mom or girl friends.
4. Homemade Body Scrub
Pamper them with a divine homemade body scrub!
5. Chunky Paracord Survival Bracelet
Super cool and very practical too, these paracord survival bracelets are a great gift for guys and girls who like a bit of adventure.
6. Paracord Lanyard Tutorial
Another really practical gift, a homemade paracord lanyard is a great gift for anyone who likes to be prepared for all situations!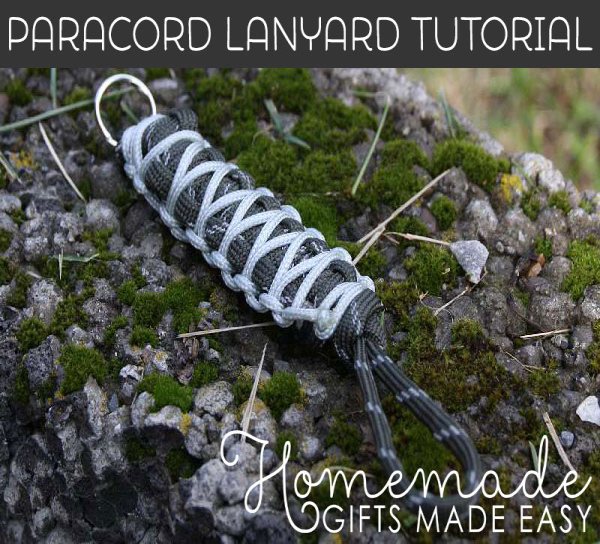 7. Friendship Bracelets
These friendship bracelets are bright, colorful, and fun. A great homemade birthday gift for kids and teens.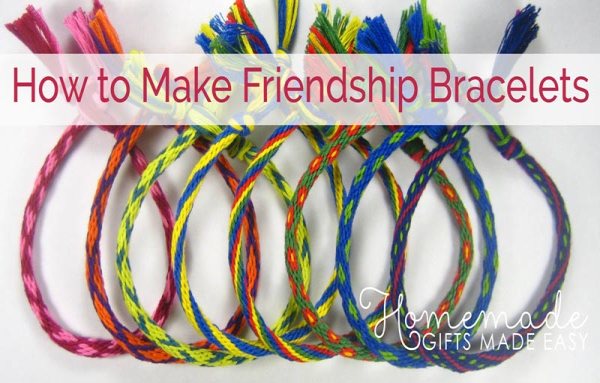 8. DIY Tile Coasters
Make a set of tile coasters for your friend's apartment or college room. Such a versatile design, you can use photos or your own drawings to customize.
9. Money Origami
The best "last-minute" homemade birthday gift - folded cash! You'll find lots of different money origami designs to suit lots of occasions on our money origami tutorials page.
10. Japanese Bookbinding
Make a gorgeous book using Japanese bookbinding techniques.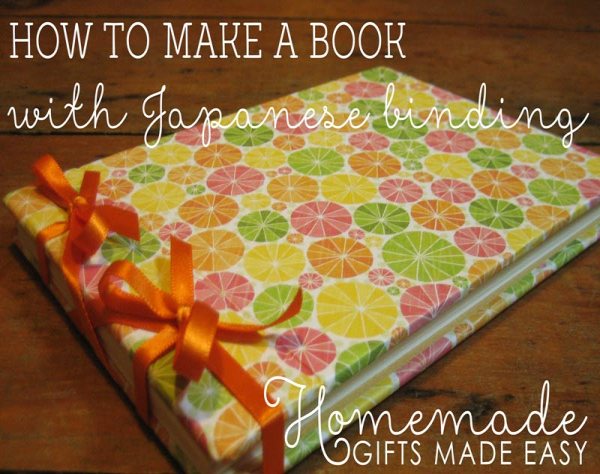 11. Cozy Hot Water Bottle Cover
Upcycle an old jumper or scarf into a cozy hot water bottle cover.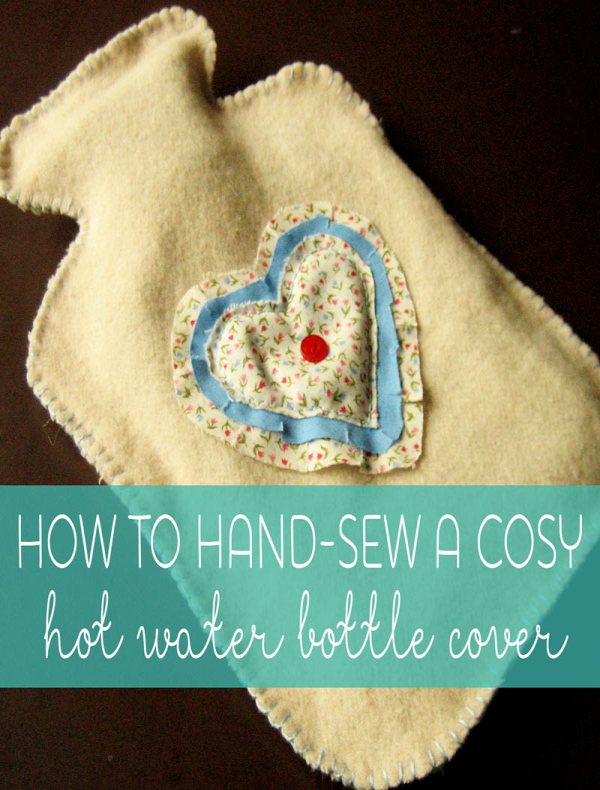 12. Fabric Memo Board
Recycle cardboard into a really useful fabric memo board, perfect for college rooms.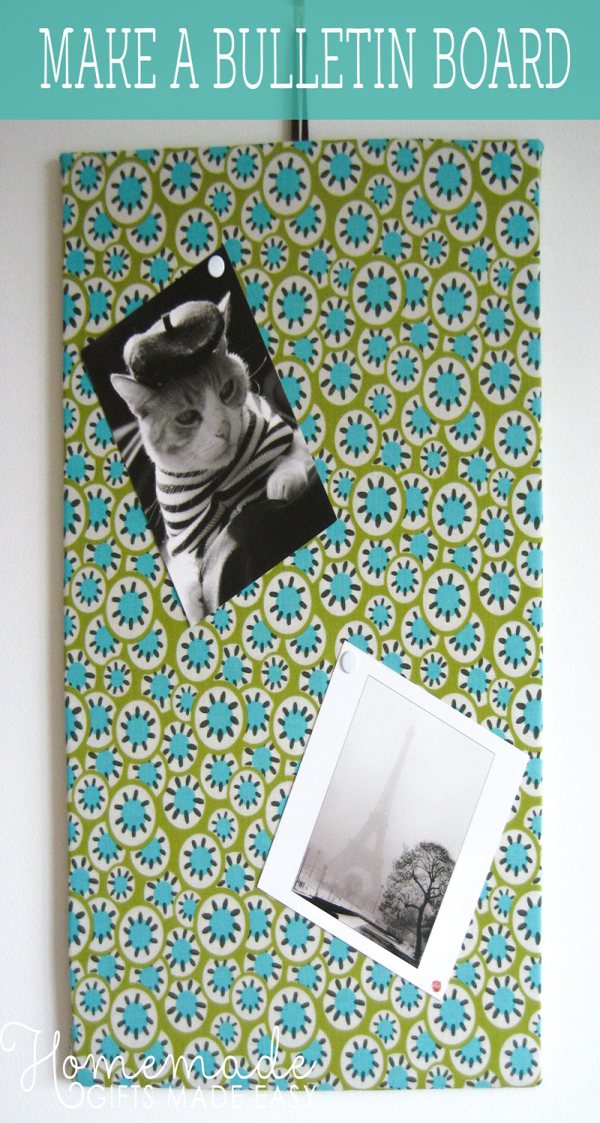 13. Fizzy Bath Bombs
Make some fizzy bath bombs for a friend who needs some pampering!
14. DIY Pearl Earrings
String your own pearl earrings following these simple knot instructions.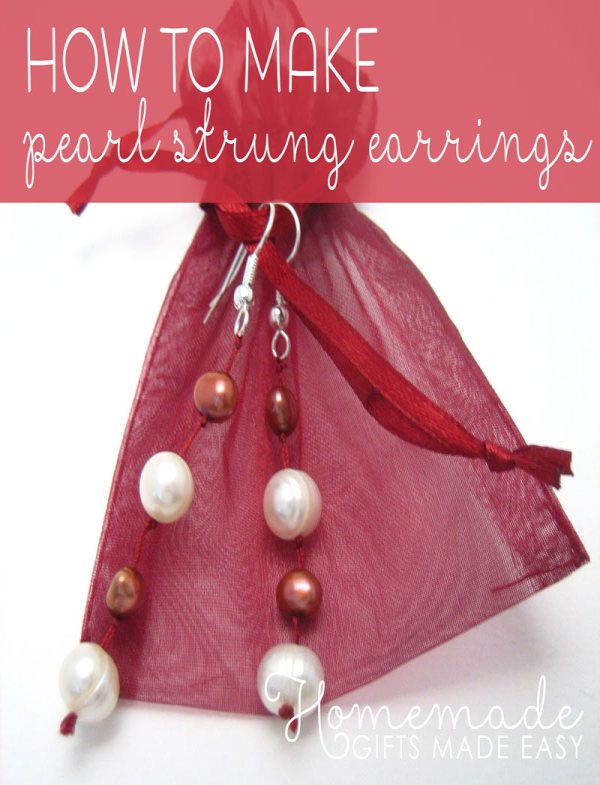 15. Felt Journal
Design your own cute felt journal cover.
16. Map Art
Make your own framed personalized map art to celebrate a key moment you've shared. You'll find this and other romantic boyfriend gifts on this page.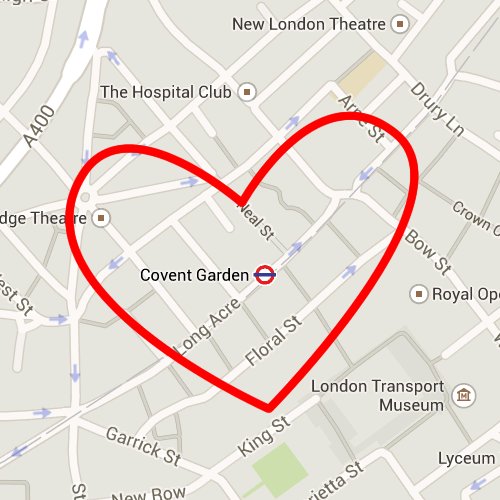 17. Lavender Heart
Sew a sweet-smelling lavender heart.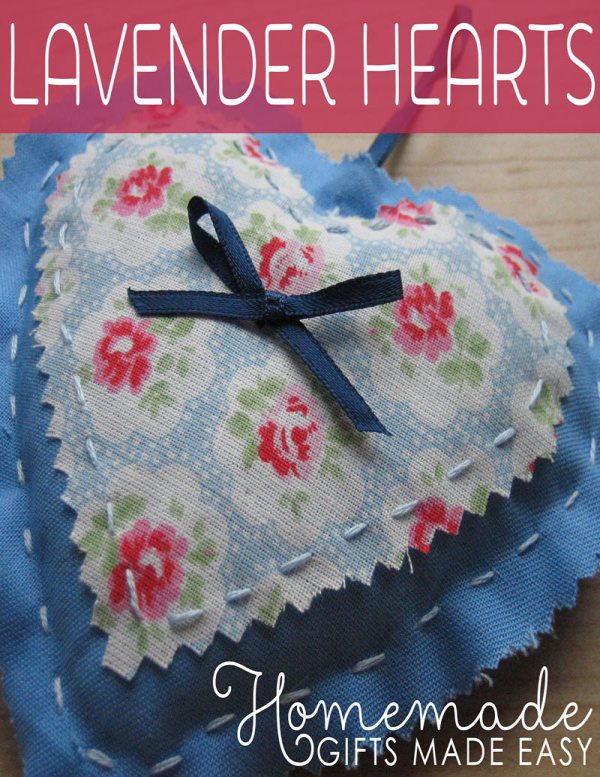 18. Lavender Hand Soap
Lavender soap is a lovely homemade birthday gift. Our free printable labels make it really simple to present nicely too!
19. Oatmeal Bath Tub Tea
Gorgeous oatmeal bathtub tea for friends who like to relax with a soak in the bath.
20. Grass Heads
A funny homemade birthday gift for friends or family who like a laugh. These silly grass heads can be personalized to look like family members, and are great birthday gifts to make with kids.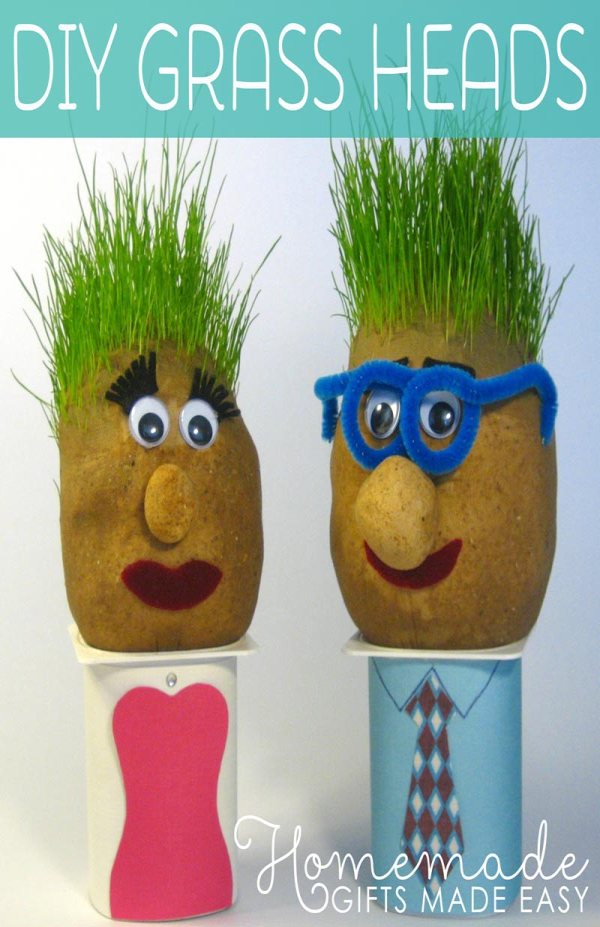 21. Milestone Birthday Gag Gifts
A collection of funny gag gift ideas for those milestone birthdays we'd rather not think about...
You can find our complete homemade gag gifts collection here.
22. Homemade Birthday Gag Gifts
Over 20 silly birthday gag gift ideas for any birthday. Because you can't stop getting older, but at least you can laugh about it!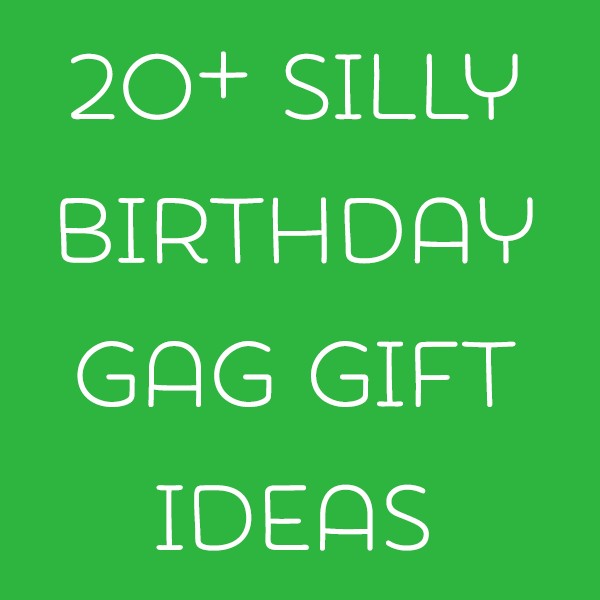 23. Vanilla Extract
A bottle of homemade vanilla extract is a great gift for bakers.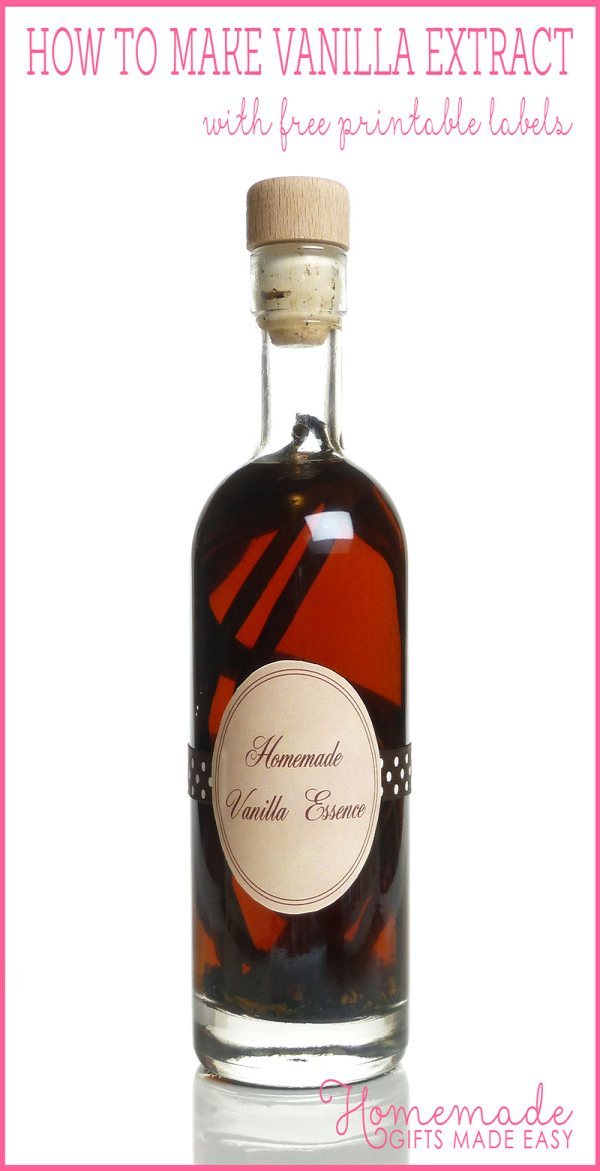 24. Love Coupons
Shower him or her with promises with these love coupons. Because who doesn't want to be romanced on their birthday!
25. Felt Flowers
Gorgeous felt flowers for friends who like pretty little things.
Homemade Birthday Card Ideas
And don't forget to make a birthday card to go along with your homemade birthday gift!
Free Printable Birthday Cards
Free printable birthday cards in high quality PDF format that you can print and fold at home. There are also some color-in printable cards, perfect for kids who want to create a unique birthday card for family and friends.
Click here to go to Free Printable Birthday Cards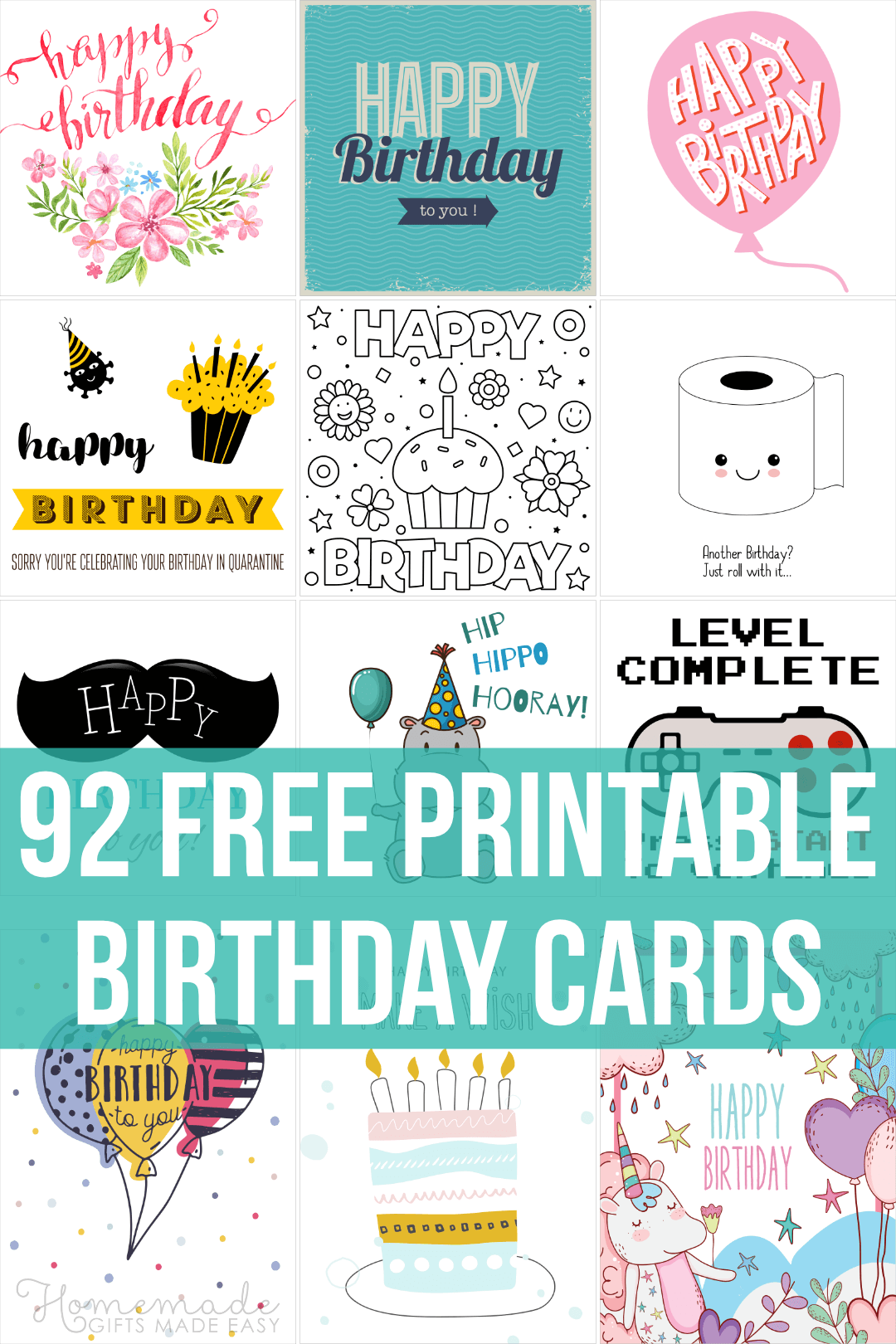 And there are 20 more card designs on our printable happy birthday cards page too.
Click here to go to Printable Happy Birthday Cards
Book Print Dress Card Template
Use our free template to make gorgeous dress cards from the pages of Jane Austen's Pride and Prejudice and compliment your homemade birthday gifts with a beautiful card. Click here for your dress card template .
Origami Dress Card
Any easy-to-make homemade card with an origami evening dress. The perfect birthday card for a party girl! Click here for origami card instructions .
Origami Dahlia Card
If you're looking for easy homemade card ideas then I'm sure you'll like this origami flower card design! Just download the free printable template and follow my step by step instructions.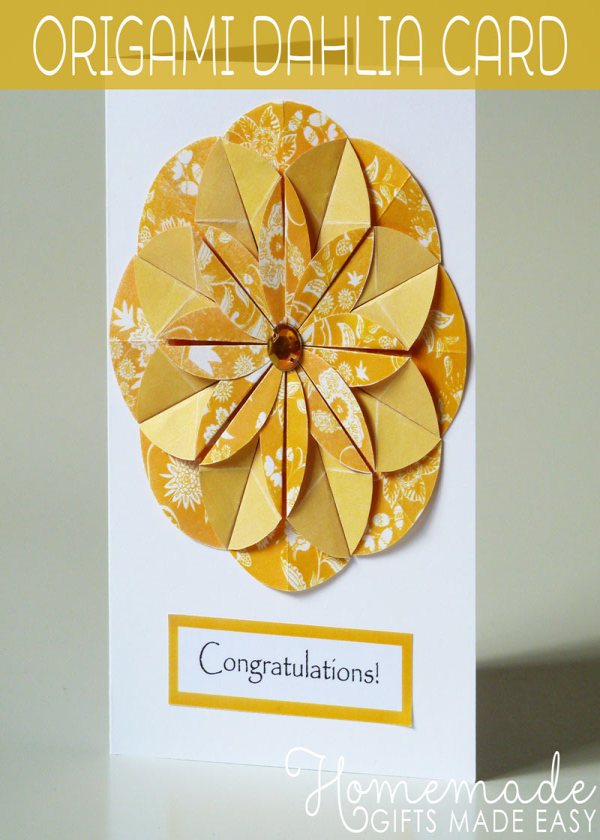 Birthday Card Wishes and Message
Do you need some inspiration for what to write in the birthday card? We have an extensive collection of card message ideas to help you!
100+ Happy Birthday Wishes
Funny Happy Birthday Wishes
Happy Birthday Quotes, Wishes, Videos, and Printables
Birthday Wishes for Wife
Birthday Wishes for Husband
Birthday Wishes for Friends
Happy Birthday Images
Happy Birthday Mom
Happy Birthday Dad
Happy Birthday Auntie
Birthday Wishes for Sister
Birthday Wishes for Brother
Birthday Wishes for Daughter
Birthday Wishes for Son
Belated Birthday Wishes
Bible Verse for Birthday Cards
And here are some more birthday wishes specific for occasion birthdays:
30th Birthday Wishes, Messages, and Quotes for Cards
40th Birthday Sayings, Messages, and Quotes for Cards
50th Birthday Wishes and Messages for Cards
50th Birthday Quotes and Sayings for Cards
50th Birthday Poems for Cards
60th Birthday Wishes, Quotes, and Messages for Cards

Happy Birthday Coloring Pages
Fabulous happy birthday coloring pages in high quality PDF format to download and print at home for your kids. Including birthday cakes, party balloons, wrapped gifts, cute cats, mermaids, dragons, princesses, clowns, rainbows and more! They are part of our free birthday printables collection.
Click here to go to Happy Birthday Coloring Pages
Sours: https://www.homemade-gifts-made-easy.com/homemade-birthday-gifts.html
View Images Library Photos and Pictures. 30 Handmade Birthday Card Ideas 100 Hilarious Quote Ideas For Diy Funny Birthday Cards All Gifts Considered Diy Birthday Poster In 2020 Happy Birthday Posters Birthday Poster Diy Happy Birthday Signs Free Printable Birthday Banner Ideas Paper Trail Design
. 20 Awesome Homemade Birthday Card Ideas Crafty Club Diy Craft Ideas Free Printable Birthday Banner Ideas Paper Trail Design Instant Digital Download Happy Birthday Poster Printable Etsy Birthday Poster Diy Happy Birthday Posters Birthday Poster
This Item Is Unavailable Etsy Diy Birthday Banner Happy Birthday Posters Happy Birthday Banner Diy
This Item Is Unavailable Etsy Diy Birthday Banner Happy Birthday Posters Happy Birthday Banner Diy
Boyfriends Birthday Card Candy Birthday Cards Boyfriend Birthday Birthday Cards For Boyfriend
Candybar 3edit Jpg 700 465 Happy Birthday Posters Birthday Candy Posters Candy Poster
Liquor Poems Diy 21st Birthday Gifts Mini Liquor Bottles 21st Birthday Poster
Diy Unicorn Birthday Banner Ladydeelg
Cute Diy Birthday Card Ideas That Are Fun And Easy To Make
Happy Birthday Banner Diy Birthday Decoration Ideas At Home Youtube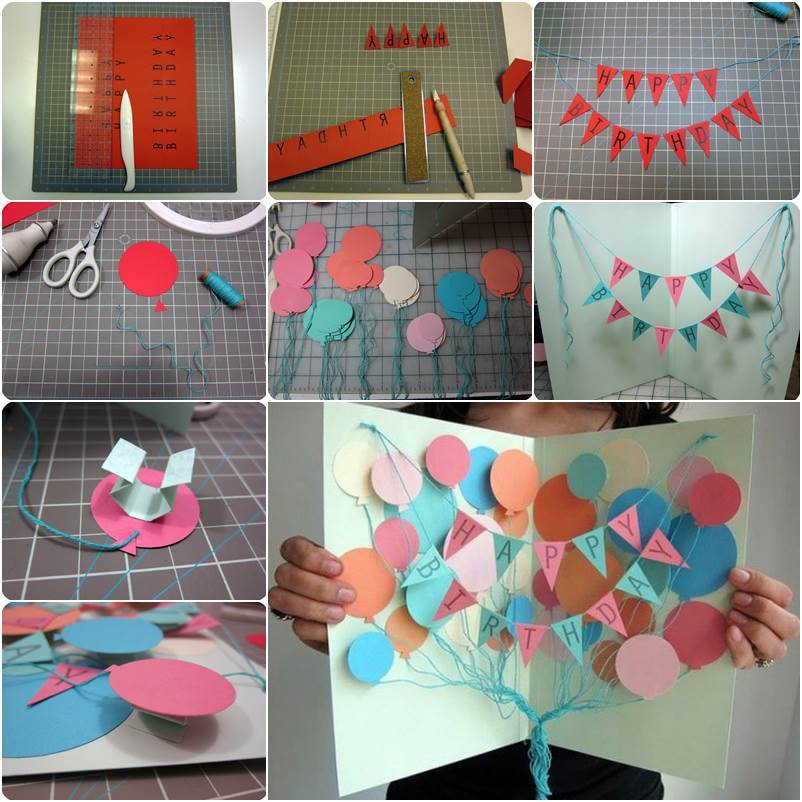 How To Diy Creative Happy Birthday Banner And Balloon Card
Free Printable Happy Birthday Banner And Alphabet Six Clever Sisters
Say It Out Loud Adorable Homemade Birthday Banners
10 Fantastic Diy Happy Birthday Banner Ideas How To Make Homemade Signs
Create A Free Happbirthday Poster In Minutes Postermywall
Say It Out Loud Adorable Homemade Birthday Banners
Pin By Rachel Delligatti On For The Kids Happy Birthday Posters Candy Bar Birthday Birthday Candy Posters
20 Awesome Homemade Birthday Card Ideas Crafty Club Diy Craft Ideas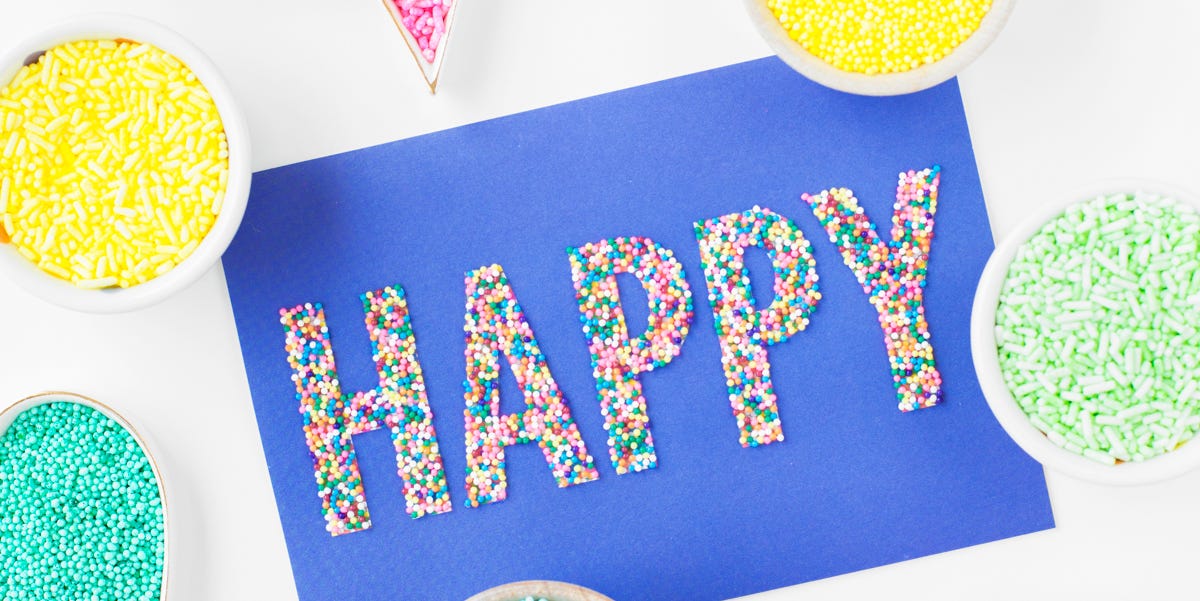 21 Diy Birthday Card Ideas Cute Birthday Card Ideas You Can Make
20 Diy Birthday Banner Ideas With Free Printable Templates
A Creative Poster For Father S Day Or Dad S Birthday Creative Birthday Ideas Dad Birthday Super Dad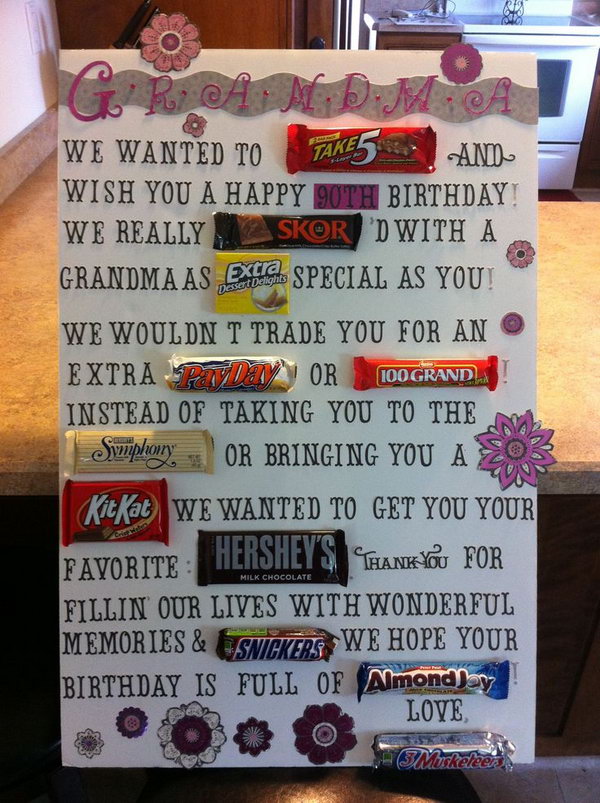 Candy Bar Poster Ideas With Clever Sayings Hative
Best And Creative Birthday Card Ideas Birthdaycard Dad Birthday Card Birthday Card Drawing Creative Birthday Cards
Diy Happy Birthday Poster You Are My Fave
Best Friend Birthday Poster Ideas Best Happy Birthday Wishes
Fun Simple Candy Poster For Friend S Birthday Fun Squared Birthday Poster Diy Candy Poster Happy Birthday Posters
1 Year Birthday Poster Best Happy Birthday Wishes
Free Birthday Poster Download Free Clip Art Free Clip Art On Clipart Library
It S Your Bithday Have Fun And Eat Cake Birthday Card Drawing Happy Birthday Drawings Happy Birthday Posters
Sours: https://velour-tracksuit-70s.blogspot.com/2021/02/35-diy-happy-birthday-poster-ideas.html
20 DIY Birthday Banner Ideas with FREE Printable Templates
Birthdays are the life milestones that should be celebrated! Be it your own birthday party, your kids, parents, partner, or friends, a birthday party is incomplete without a happy birthday banner! Complete your birthday with these versatile and easy to make DIY birthday banner ideas. These birthday banner ideas come with free printable templates, so these are pretty simple to make, and you might already have these supplies readily available at your home. Maybe lying around in your craft closet or the scrap leather, cardboards, or scrap paper closets. These DIY birthday banners are easily customizable when it comes to color themes and everything else. Be your own party planner with these DIY birthday banner ideas in your hands.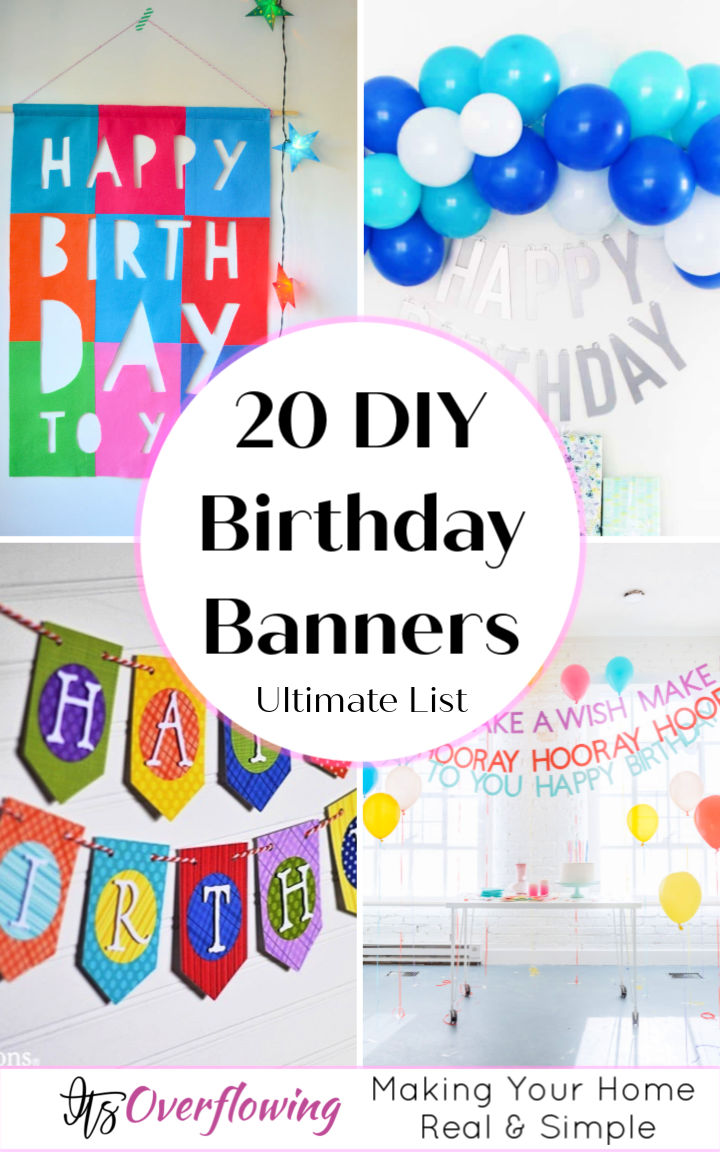 Any birthday party is incomplete without a HAPPY birthday banner! While you can find a lot of birthday banners at the market, ready to hang but they are not as meaningful as a DIY birthday banner. You can find below a great many ways to make the birthday as happening and memorable as it can get. You will love our photo birthday banners, with a series of pictures from infancy to early childhood or whichever age number you are celebrating! Use fabric felt cardboard, ribbon, string, pipes anything can be fitted into these DIY birthday banner ideas. Make the most out of any party by synchronizing the DIY birthday decorations with the birthday cake. Let the festivities begin!
1. How to Make a Birthday Banner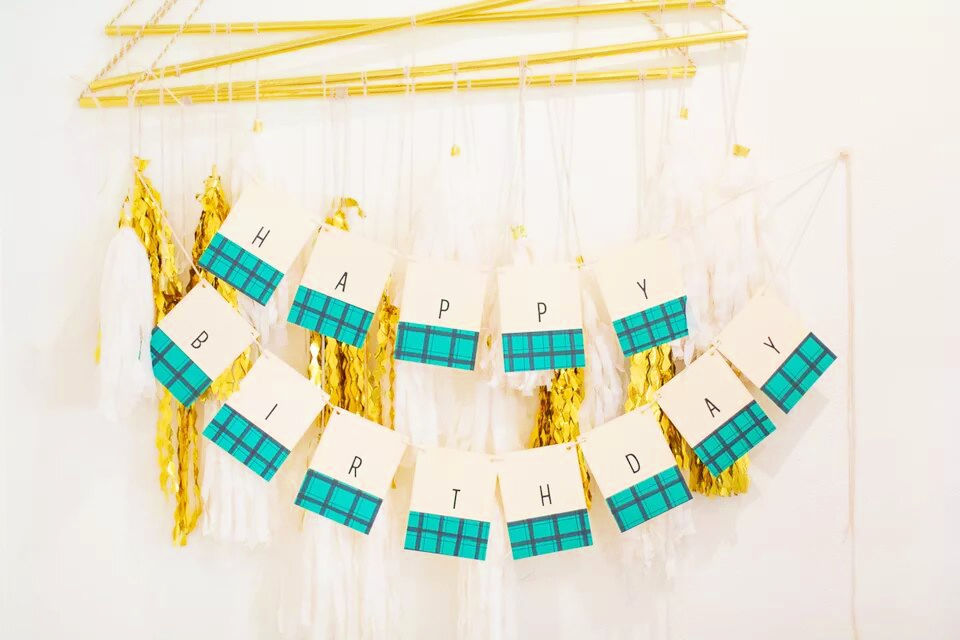 Birthdays are the time of the year to tell someone exactly how special they are in your life! Like this DIY birthday banner here, it is handmade, so conveys the meaning rightfully. Plus, it is super simple to make with just a handful of supplies you may already have. thesprucecrafts
2. Birthday Banner With Patterned Paper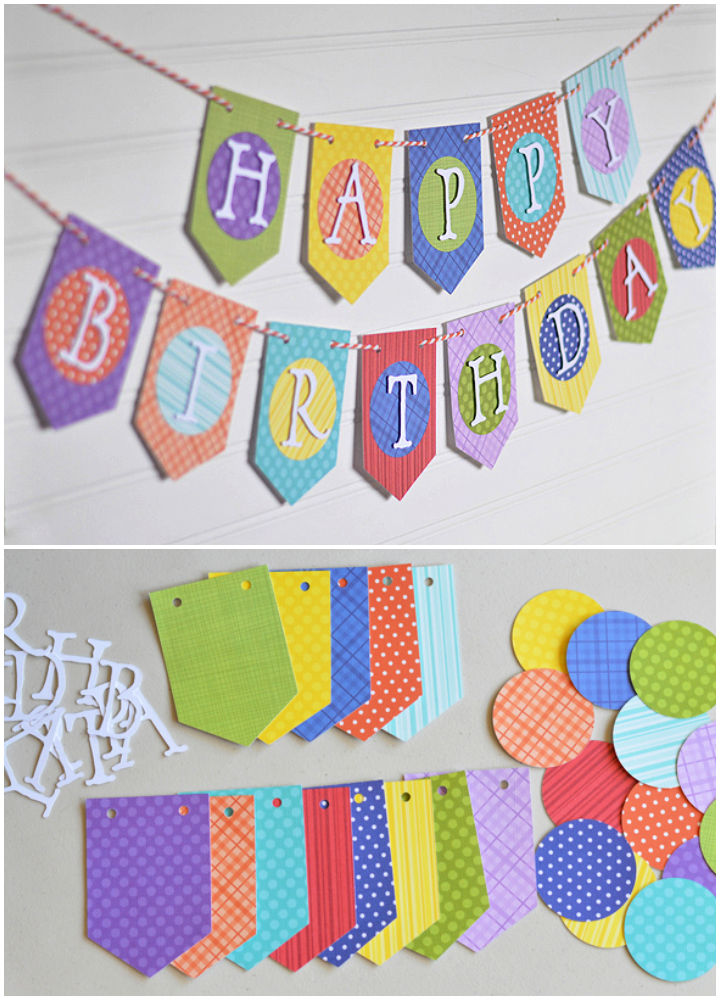 Get your hands on a collection of colorful patterned paper to whip up this festive birthday banner! You can customize the color scheme as per your birthday party theme. All you need is some white cardstock, baker's twine or ribbon, adhesive squares, and digital die cutting machine. darice
3. DIY Happy Birthday Banners
A birthday banner is the essence of any birthday party! Be it yours or your loved ones. Make that essence equally customized and memorable. Check out this uber lively DIY birthday banner with a combination of funky colors and meaningful phrases. thehousethatlars
4. Handmade Happy Birthday Banner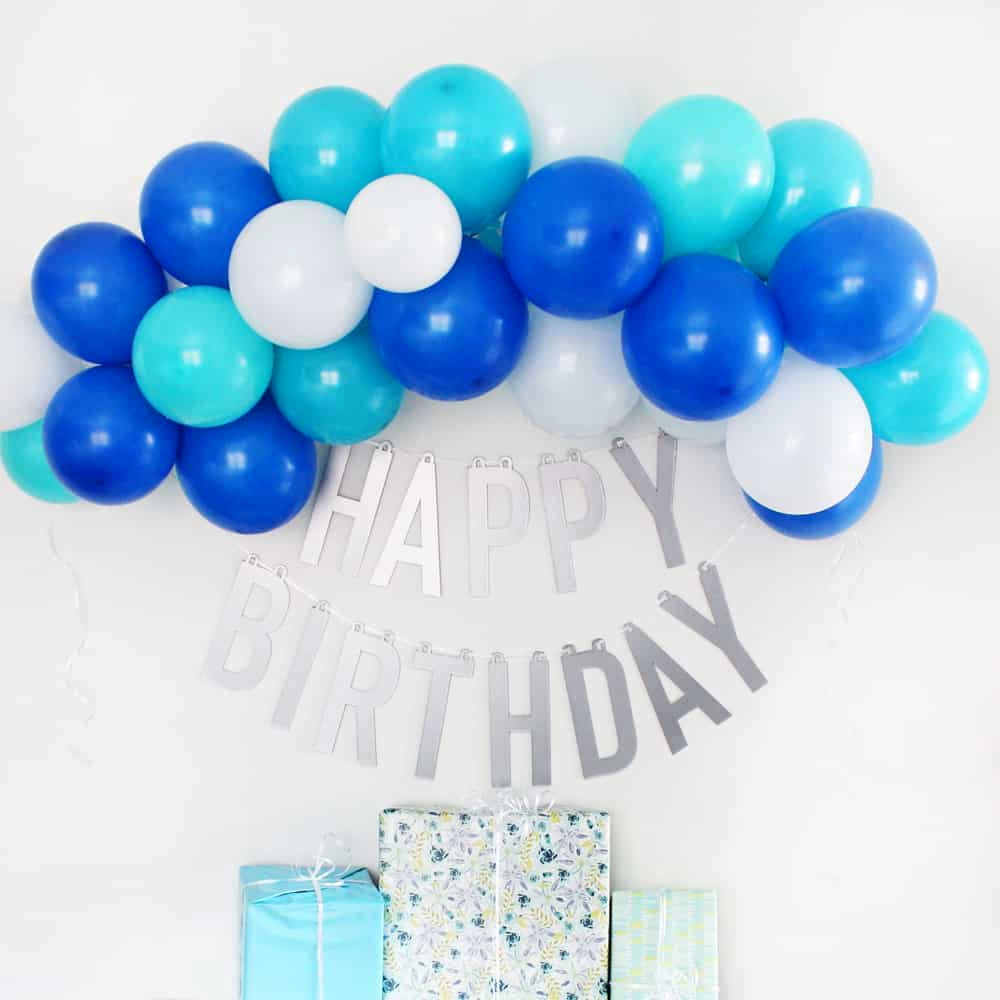 Do you love celebrating birthdays? Then coming up with a welcoming and charming birthday banner must be your forte. You will just need a few supplies, including Cricut maker, a knife blade, grip mat, chipboard, and vinyl with scissors. prettyprovidence
5. DIY Unicorn Birthday Banner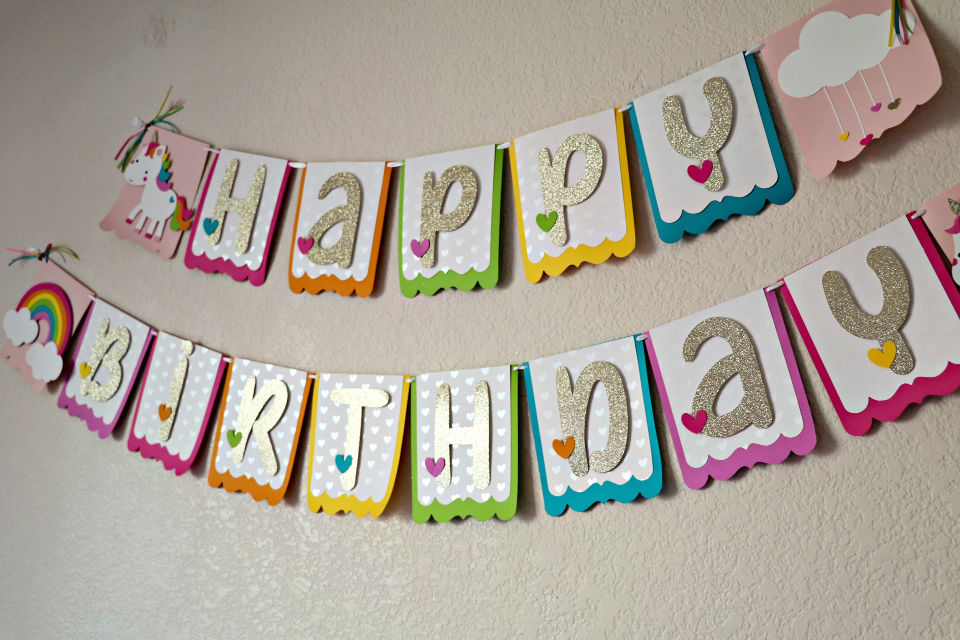 We all love unicorns! They are the universal symbols of hope and life. Regardless if you are a grown-up or a little kid! No one can say NO to a unicorn birthday banner. If you are holding a birthday party anytime soon, choose a unicorn theme and set up this pretty banner along. thedenverhou
6. Felt Birthday Banner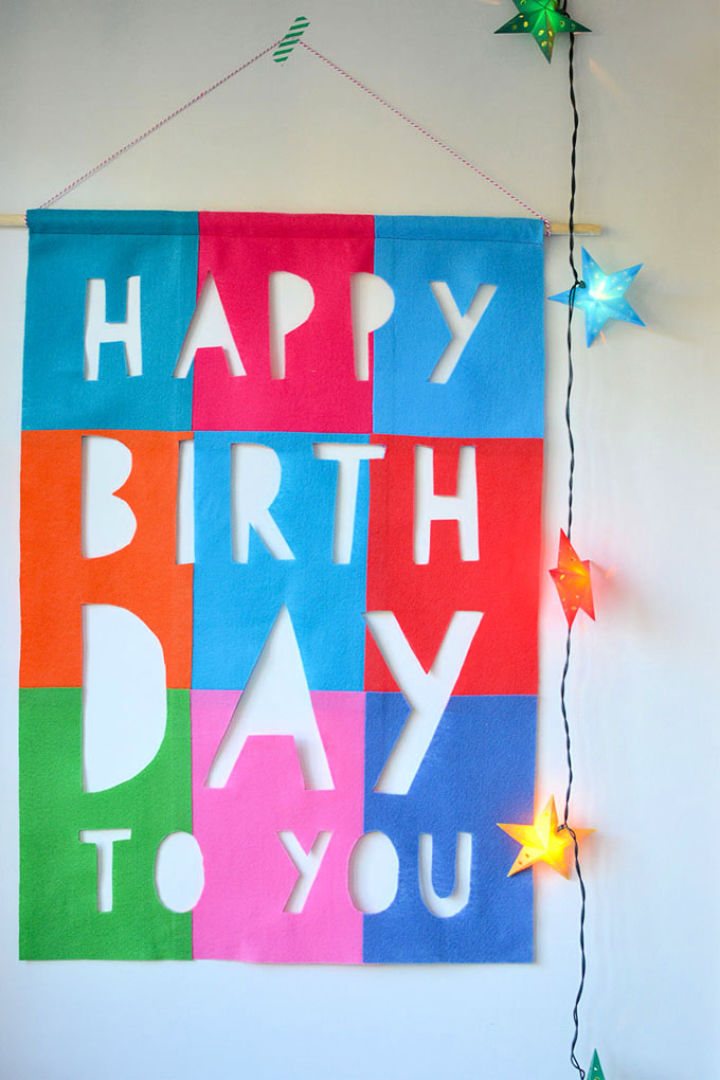 Not everyone is a pro at sewing! But that certainly doesn't mean they have to miss out on all the fun that comes with it. How about we tell you this ultimate guide for making a no-sew felt piece of art birthday banner? Hit the tutorial now for all the details! artbarblog
7. Birthday Banner with PSA Stamps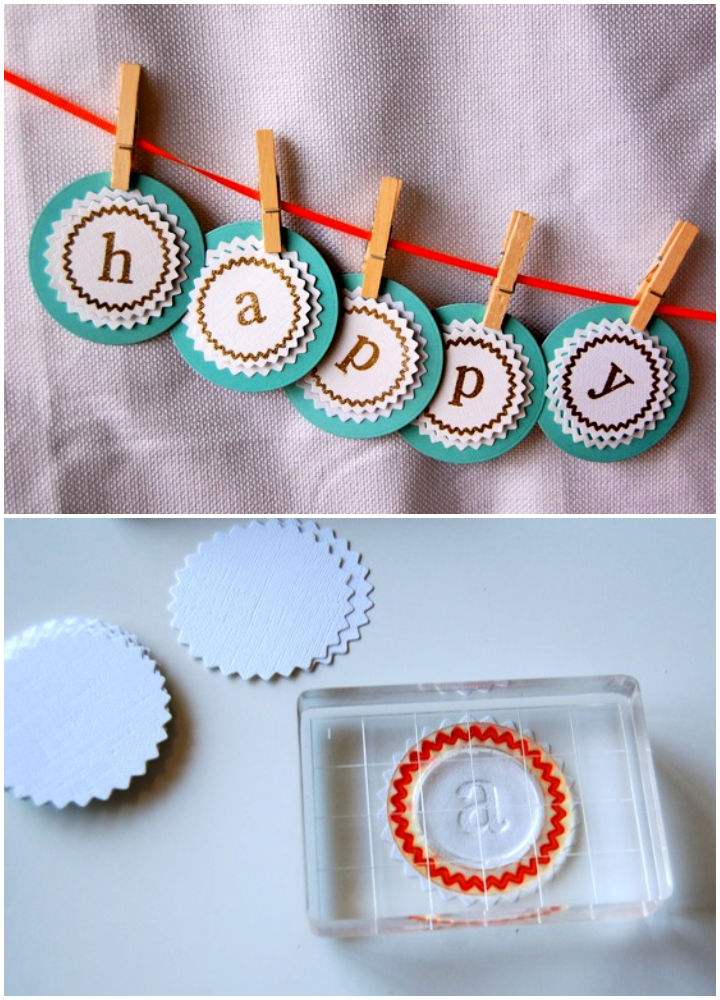 PSA stamps are a versatile craft supply that can bring so much texture to any artwork! Make an appealing and minimalistic birthday banner using PSA stamps. Along with that, you will also need a heat embossing tool, glitter embossing powder, circle cutting dies, watermark ink pad, and orange ribbon with mini clothespins. nobiggie
8. Dinosaur Fossil Birthday Banner With Your Cricut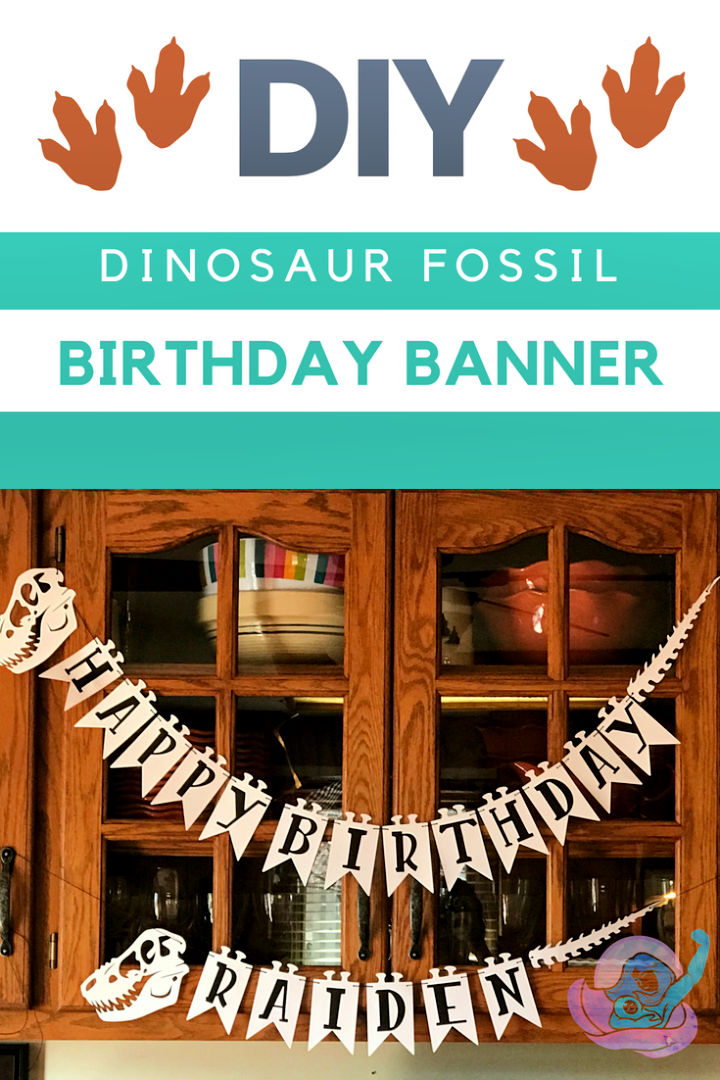 Know anyone as crazy about dinosaurs and fossils as Ross from FRIENDS? This dinosaur fossil birthday banner can be a party booster for the Ross in your life! The whole thing is such a piece of art with the dinosaur skulls at the end and the bone like fossil cards in the middle! Click the link below for all the details. perseveringmo
9. Create a Custom Birthday Banner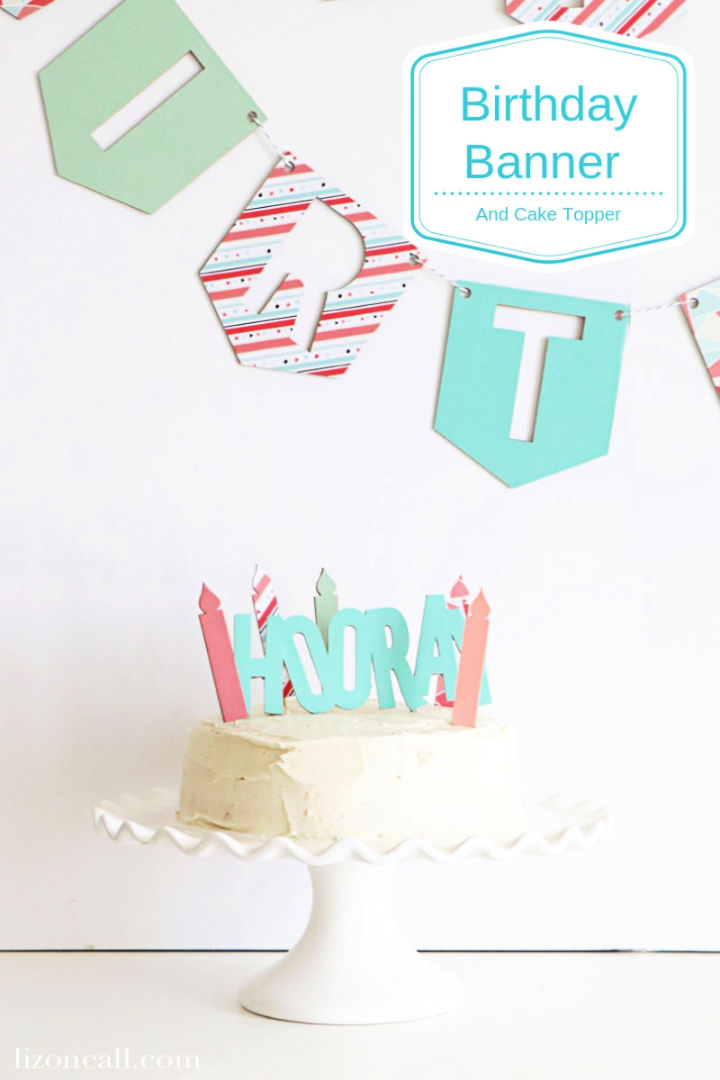 The thing with birthday parties is that everything has got to sync with each other! The flawless synchronization can make any birthday party an unforgettable one! This DIY birthday banner is certainly easy to customize as you will be working with Cricut maker, chipboard and cardstock. Don't forget to grab the FREE birthday banner cut file. lizoncall
10. Handmade Birthday Banner
Time to whip up a super easy birthday banner! Bring back all the old fun memories of coloring things up. The tutorial suggests using Tombow dual brush pens, scissors, pennant shapes cut out of card and string, a pencil with a hole punch. brownpaperbun
11. Easy Birthday Banner – Birthday Decor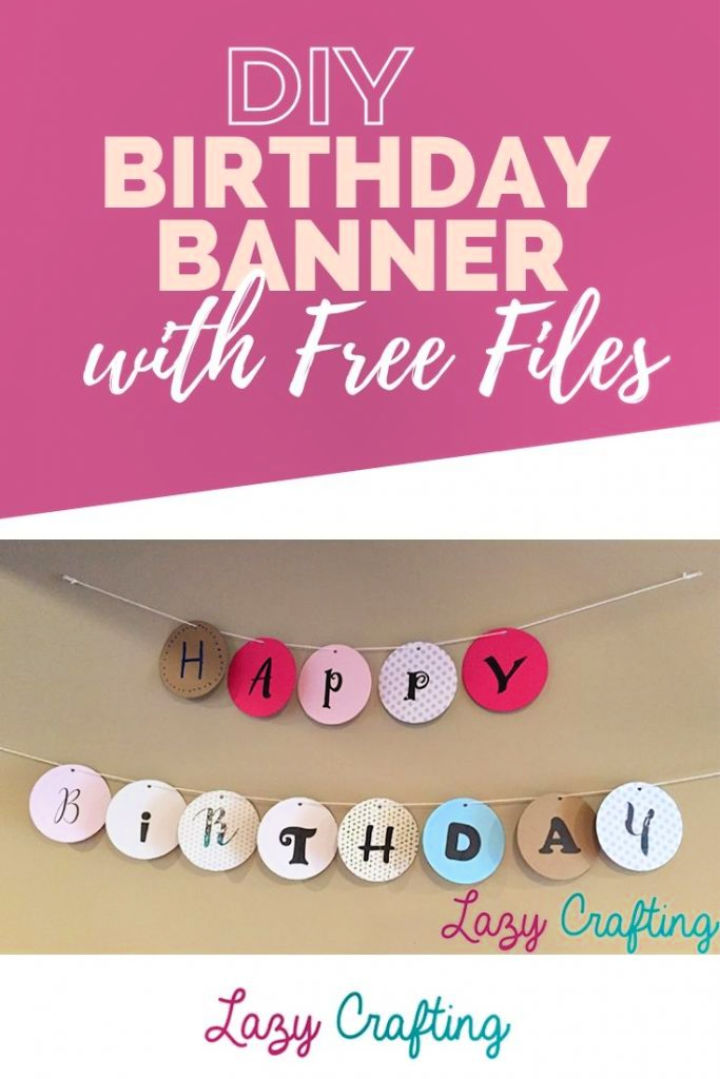 The best part about whipping up your birthday banner is that it gives you quite a lot of room to be as creative as you would like to be! You start by picking up a theme and then deciding the table toppers, banners, etc. The FREE file is all up for grabs to make this birthday banner. lazycrafting
12. Photo Birthday Banner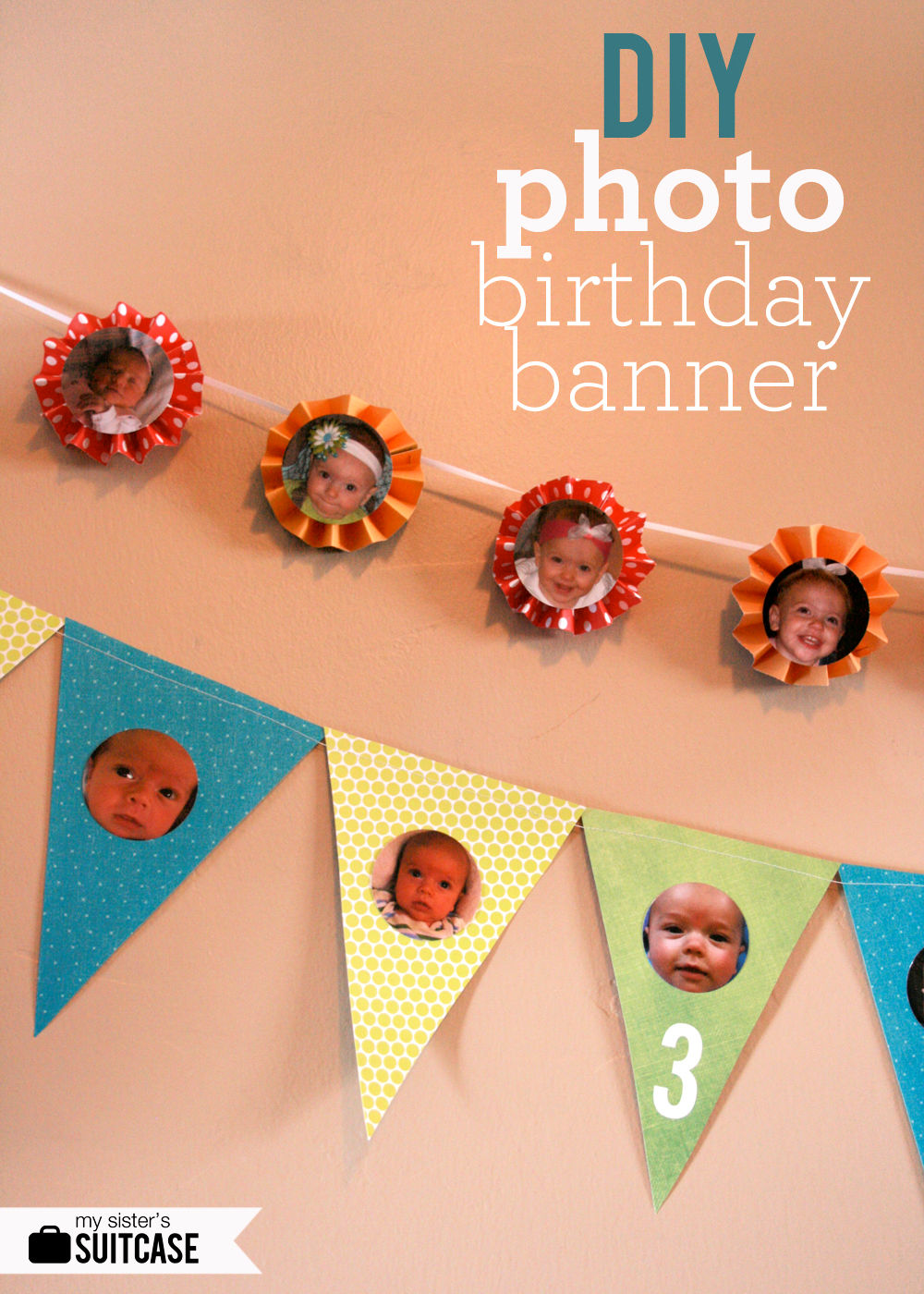 Life is a series of memories! And birthdays are the ideal time to revisit and cherish those memories. This photo birthday banner is a wonderful way to take a quick walk down that memory lane. You can make this for your little one by using 3 x 12 inches strips paper and a few more tricks to fold the paper. sisterssuitcase
13. DIY Happy Birthday Banner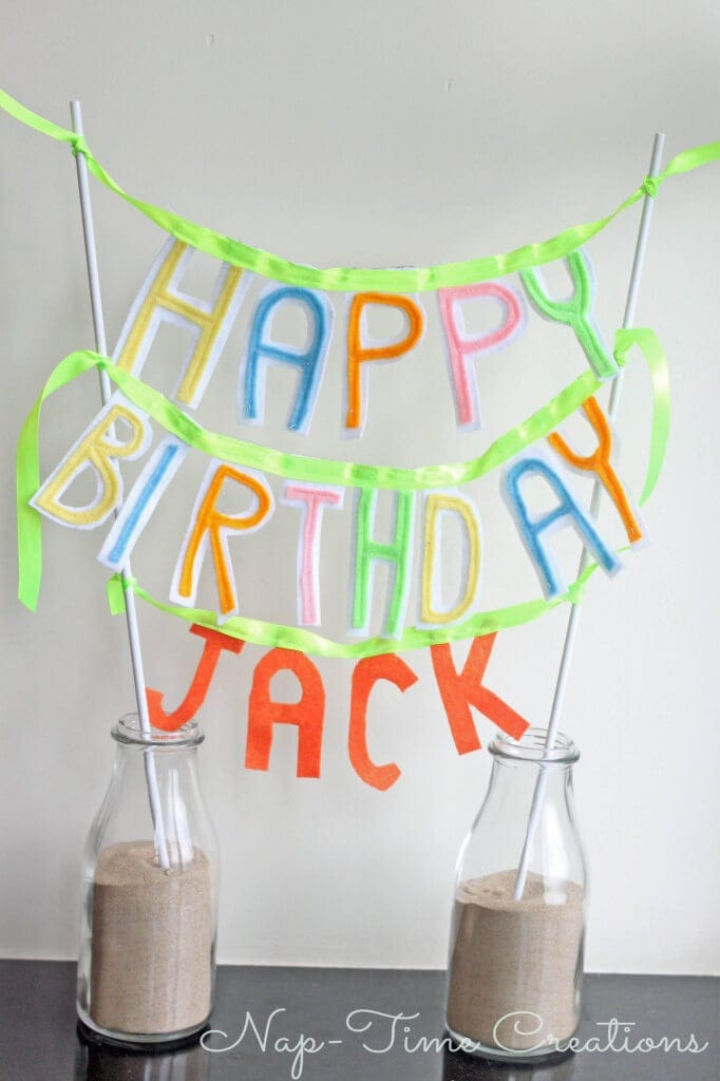 A customized birthday banner can be the key to throwing an impressive birthday party! Set it up differently, too, using two empty milk bottles. Fill them with sand. Use 2 plastic or wooden roads for tying the banner on abridging the bottles. Use ribbon and felt along! lifesewsavory
14. DIY Happy Birthday Banner Box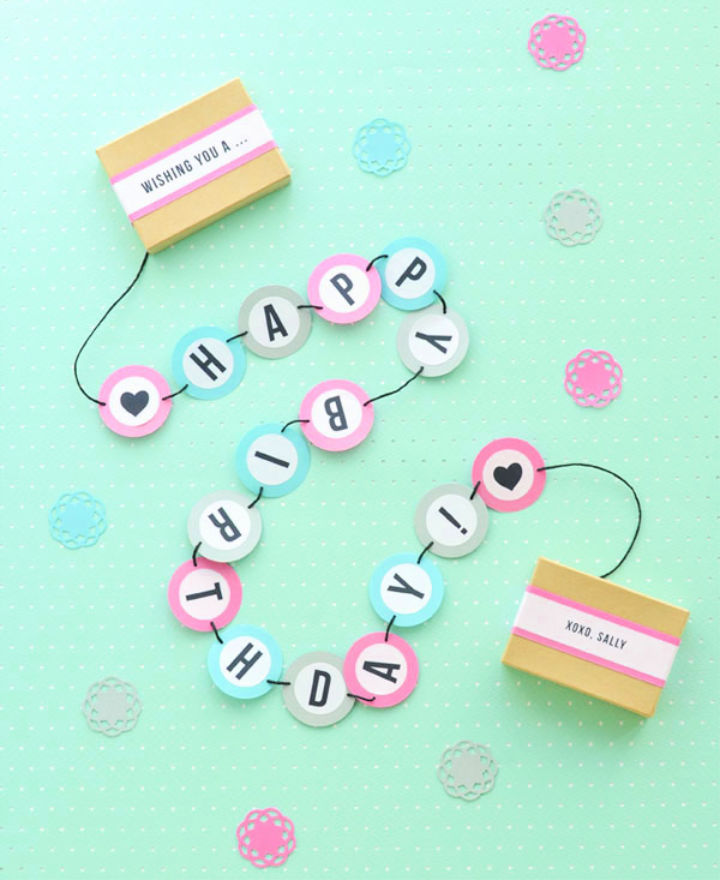 A traditional or straightforward birthday banner is too old style, right? Spice things up a bit with this uber cute box birthday banner box. It is straightforward to make and gives such a cool statement, too! You just need a kraft box, colored text white paper, colored cardstock, white sticker paper, and a few more supplies. ohhappyday
15. DIY Birthday Banner – Jungle Themed Party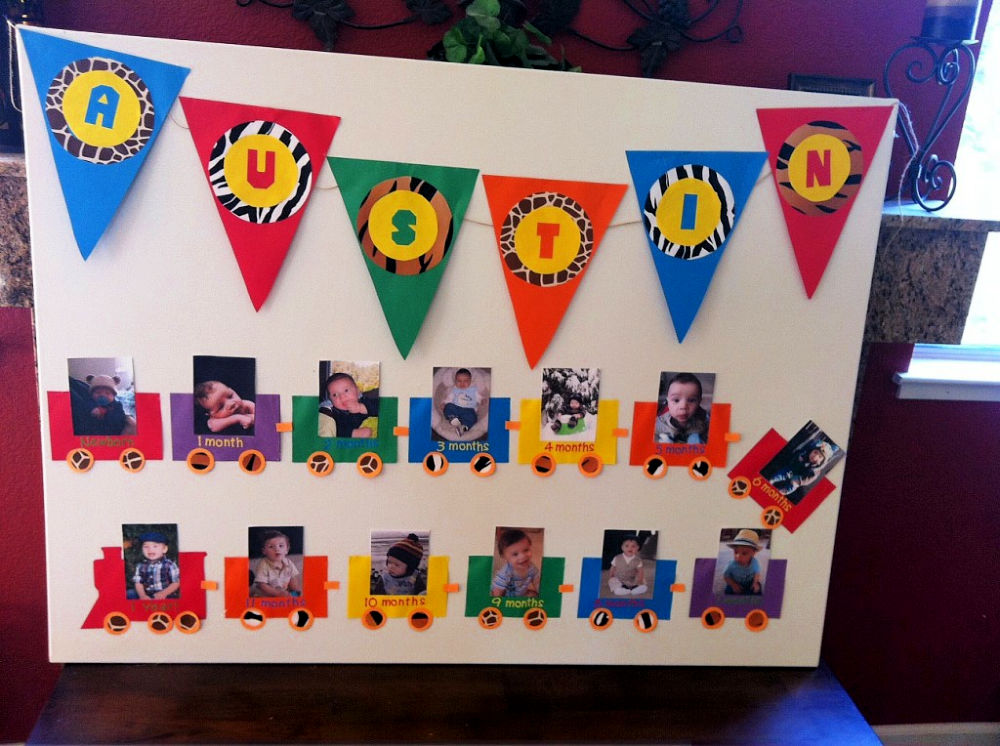 Remember, what was your greatest fantasy as a kid? To visit the jungle or at least see all the jungle related movies. We bet your kids have the same kind of fantasies. So, whip up this jungle-themed birthday party for your kid! By using colored paper pasted on poster board with photos and string! simplyrealmoms
16. Balsa Wood Happy Birthday Banner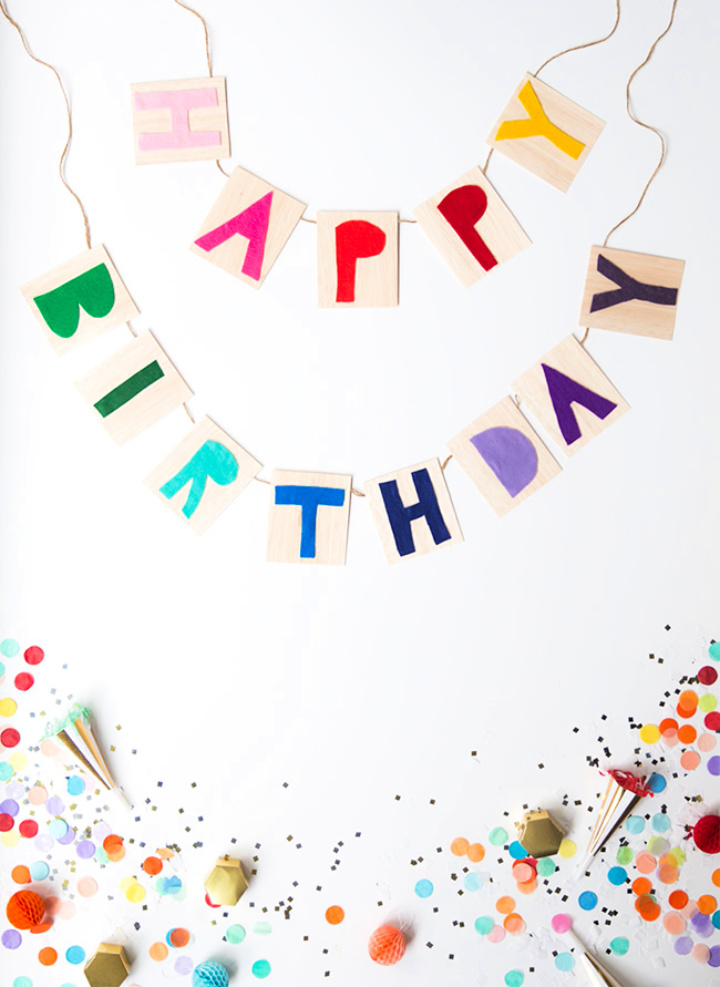 Get your hands on some Balsa wood stripes and make the ultimate epitome of birthday fun! You can easily find these strips at any store. Use some felt in rainbow colors, with fabric glue, string, and scissors. sayyes
17. DIY Photo Birthday Banner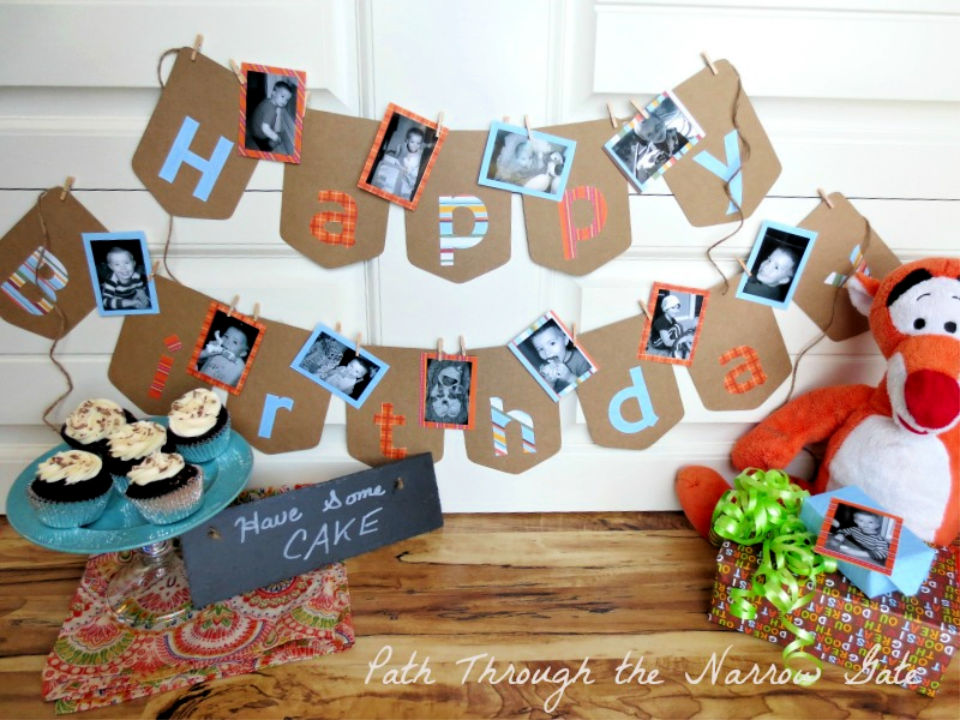 Here's another lovely looking birthday banner with lots of photos which can take you down the happy memory lane. It can be easily made using cardstock papers with coordinating scrapbook paper. The tutorial has also got the Block letters free downloadable file for girl's and boy's birthdays! paththroughthe
18. Felt "Happy Birthday" Banner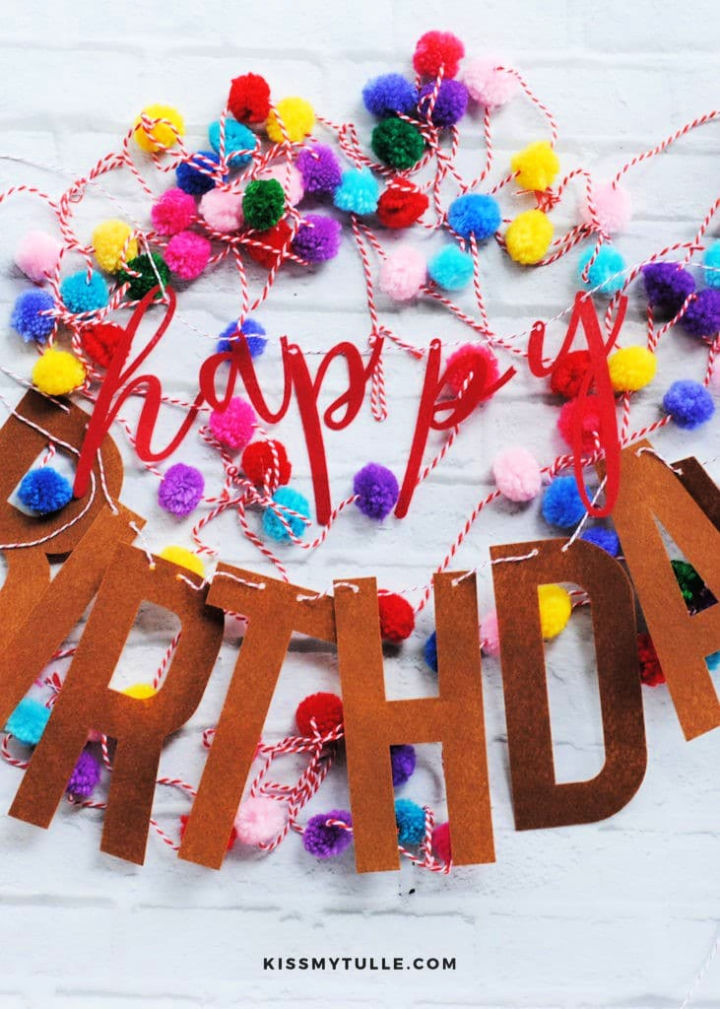 Using felt to whip up a DIY birthday banner is perhaps one of the easiest ways to make a lovely addition to your birthday décor. Plus, you need readily available supplies like felt and some baker's twine. Other tools required include Cricut maker, Cricut design space, and fabric cutting mat. kissmytulle
19. Birthday Banner out of Felt and Leather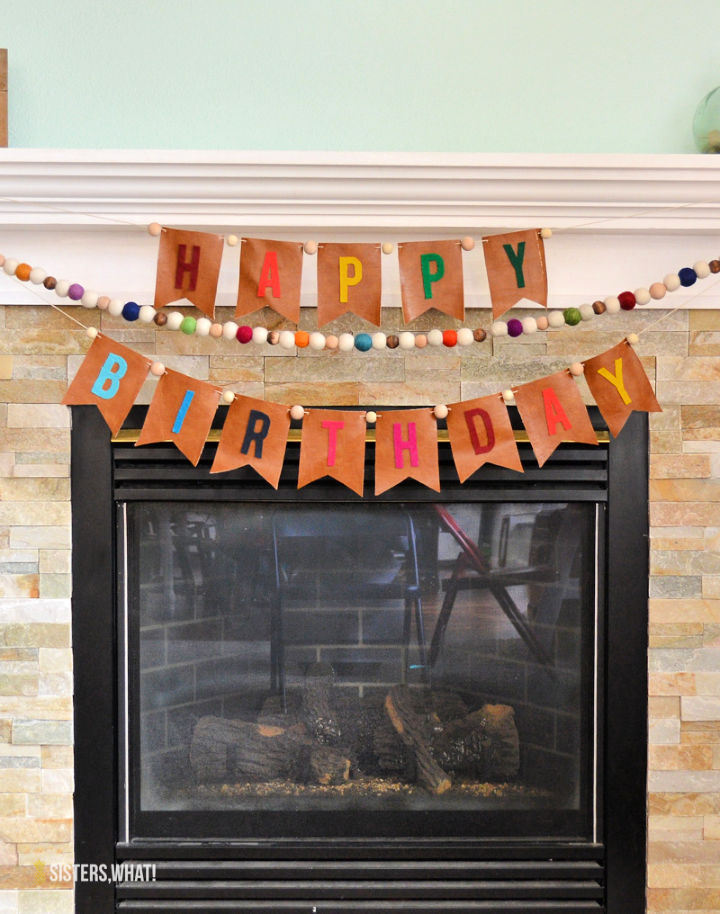 What a charming and whimsical combination of felt pieces on leather back for a birthday banner! The leather cards are giving the whole birthday banner such a subtle appeal. You can make this by using a leather bookmark, that's right! Get the rest of the details here. sisterswhat
20. DIY Fabric Birthday Banner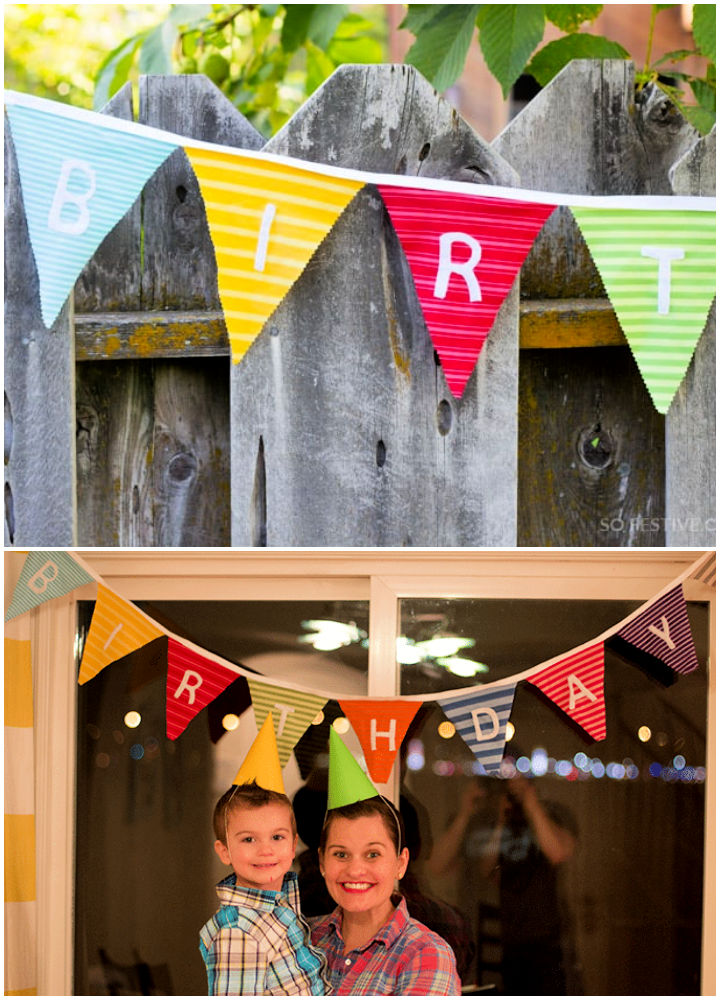 Everything comes and goes, but fabric as one of the most longstanding and versatile craft supplies. So Festive has got the ultimate festive birthday banner for your next birthday party! Made out of fabric. Using pinky shears, banner template, sharpie, bias tape, and sewing machine. sofestive
Conclusion:
A DIY birthday banner will not only save you some buck *which you can, by the way, then spend on buying a gift or something). But, it also conveys the meaning! That you cared enough to make something special for the occasion! Some of these birthday banner ideas are to last longer than others. You can redo the main layer and use the same base. Suit yourself!
Sours: https://www.itsoverflowing.com/diy-birthday-banner-ideas/
Diy birthday posters
You've seen them on Pinterest – the cute DIY chalkboard birthday poster that parents take pictures of their kids with when they turn one! I wanted to buy one that was professionally made, but quickly found out they are on the pricey side. Instead, I decided to make one myself for my child's first birthday last year.
For under $20 you can make a DIY Chalkboard Birthday Poster that is unique and special to you and your family!
DIY Chalkboard Birthday Poster Tutorial
Materials:
Elmer's Foam Boards, 16 x 20 Inches, Black/Black Core, 3-Count (950025)
OfficeMax Metallic Markers Assorted Colors, 8 Pack
Pencil
TIP: Buy (2) Poster boards just in case you aren't happy with the results on your first try!
Step one: With a pencil, draw out your design. Be sure to include fun facts about your kid's milestones such as their weight, how many teeth they have, nicknames, etc. Any detail that is special makes the perfect birthday board!
If you mess up when drawing, don't worry and don't erase it because you can't really see the pencil once you are completed with the board.
TIP: If you aren't great at drawing (like myself) you could get a projector and trace the design that way.
Step two: Trace over pencil drawings with a metallic marker.
Step three: You are done! Display and take photos of your kiddo with it!
Remember, they don't have to be perfect to be special to your little one's first birthday celebration! It's the thought that counts and from far away almost everything looks great!
*contains affiliate links and some areas of the birthday board are covered to protect private info.
Sours: https://totsfamily.com/diy-chalkboard-birthday-poster/
Simple And Beautiful Birthday Parties Decoration Ideas At Home // DIY Birthday Banner Tutorial
We have so many free printable happy birthday banner ideas to choose from and customize.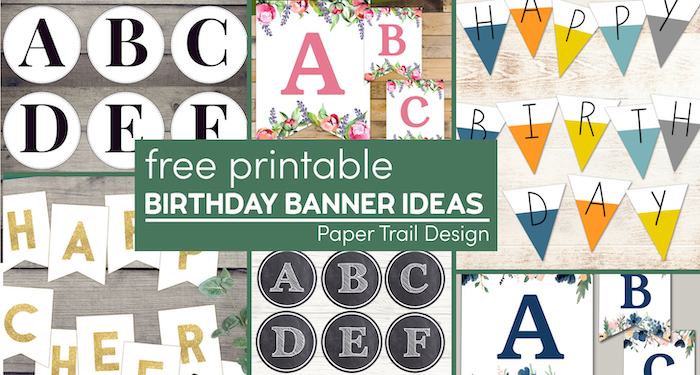 Free Printable Birthday Banner Ideas
Lots of free printable birthday banner ideas. Of course, you could use these banners for other occasions such as baby showers or bridal showers but we decided to do a round-up of all of our best printable birthday banners free for you to use. Some of these birthday banner ideas also come with matching printable bottle wrappers, invitations and other goodies that would be with easy birthday decorations for cheap!
Paper
I often get asked what paper I recommend. I really like this card stock paper on amazon. It is much cheaper than I have found in stores and has a good thickness for these projects without being so thick that it jams the printer.
Click the following links to find each of the free printable birthday banner ideas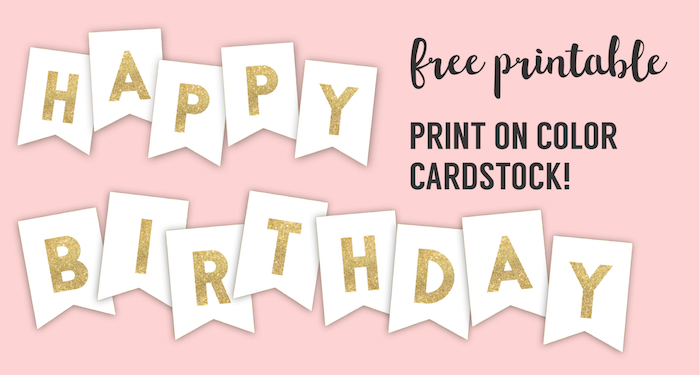 You can print just the gold birthday banner here, or customize your own gold banner here!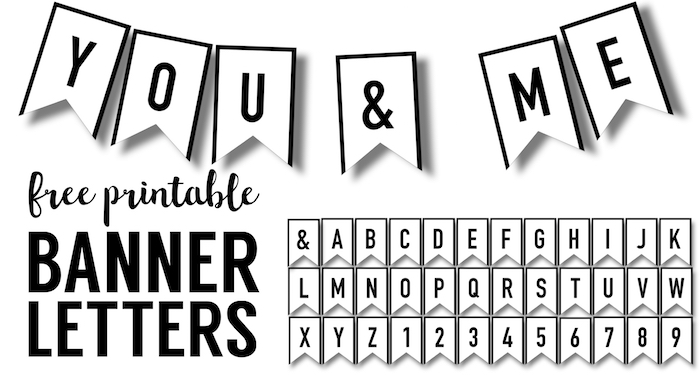 Print these basic black and white banner letters with any message you like just as "Happy 5th". These are especially nice if you want to save on ink.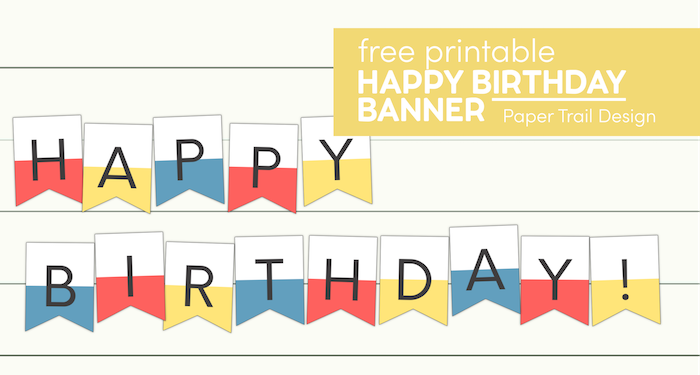 This colorful happy birthday banner is a fun and easy happy birthday decoration.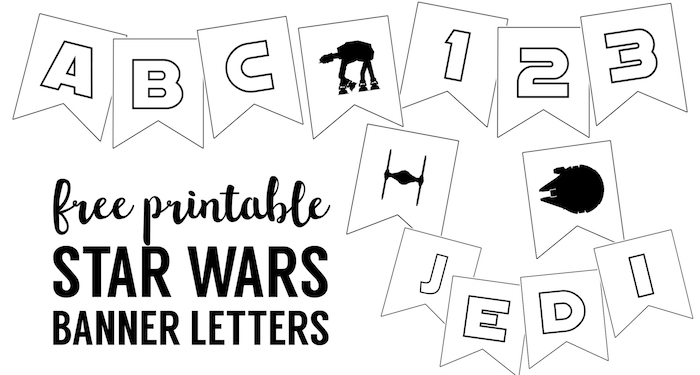 These Star Wars letters are great for a Star Wars birthday party and are also great for saving on printer ink. You can print any message you want because this has the whole alphabet.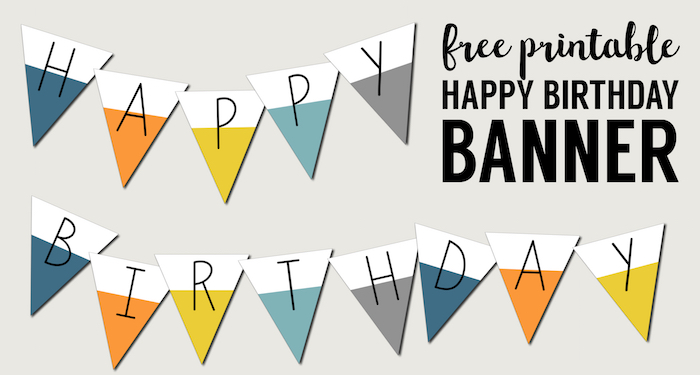 This happy birthday banner looks like it has been dip dyed.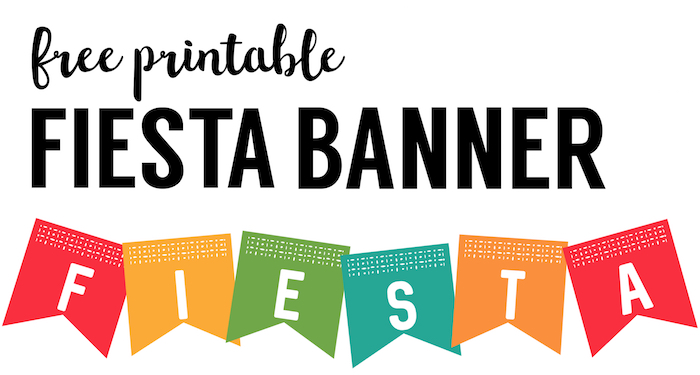 This Fiesta banner is would be great colorful decor for a colorful birthday party.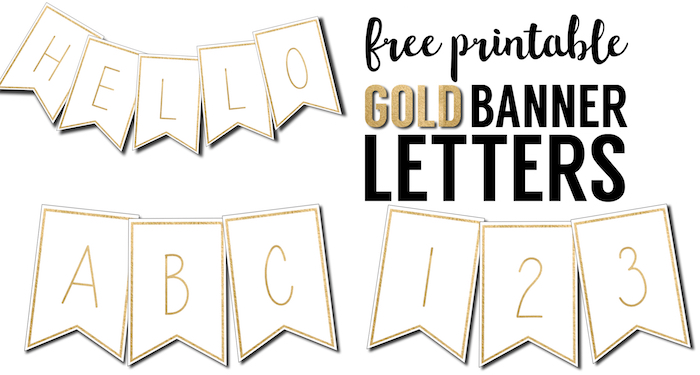 These gold banner letterscome with the whole alphabet and have a nice elegant look to them.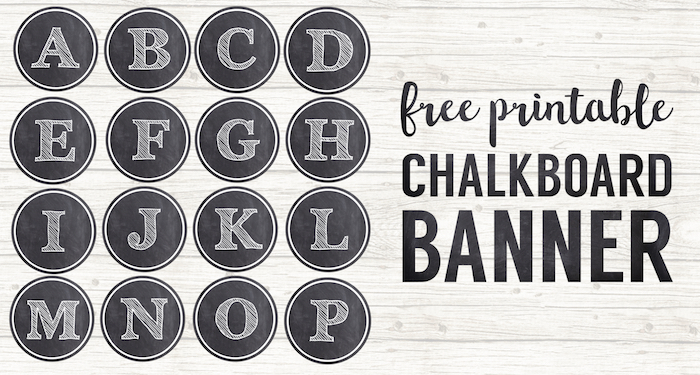 Use this chalkboard bannerto write any message you'd like.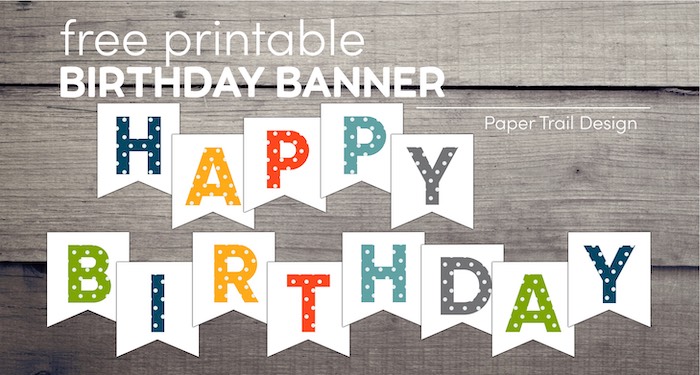 Print this fun happy birthday polka dot banner.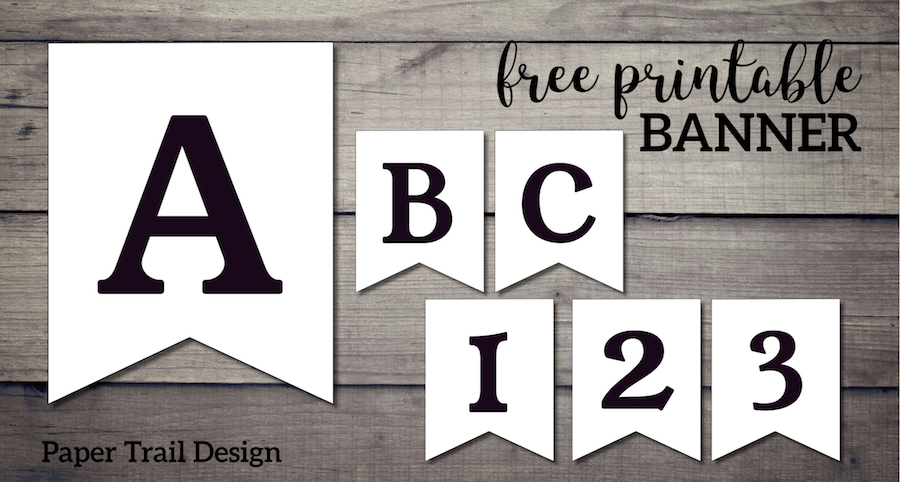 Use this basic black and white banner to make any message you need.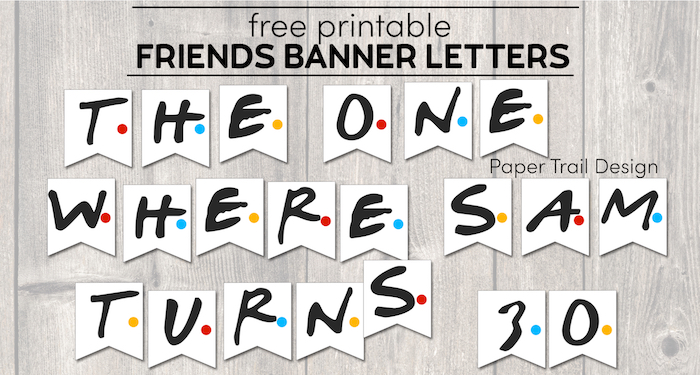 Fan of the TV show Friends? You'll love making a personalized Friends birthday banner.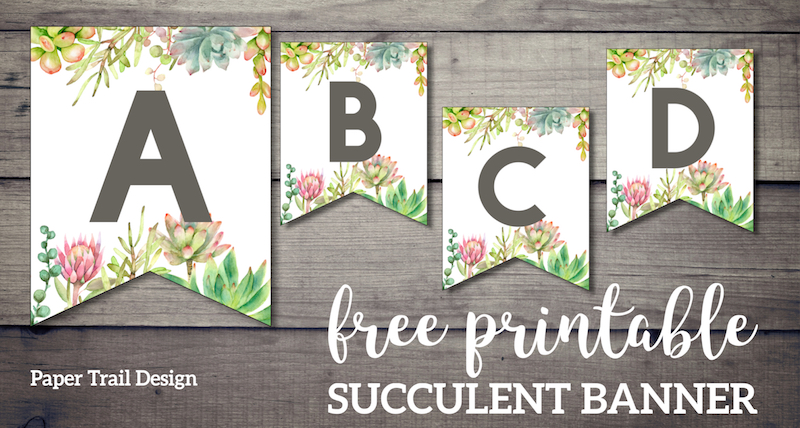 This succulent banner has a fun mix of succulents.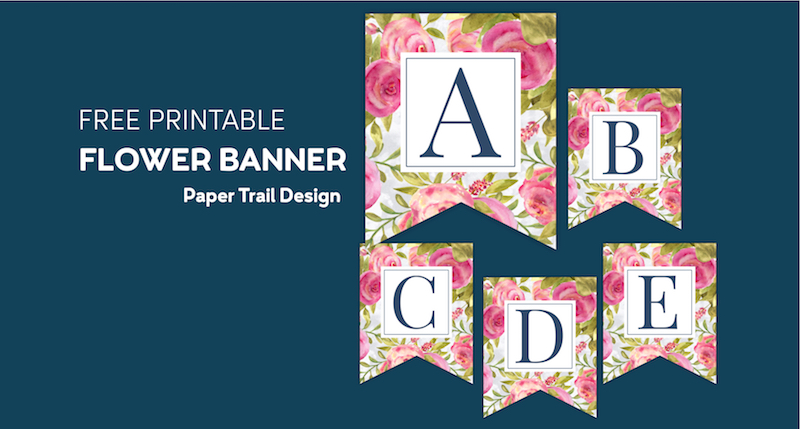 Our floral banners are hugely popular and this flower banner is our latest.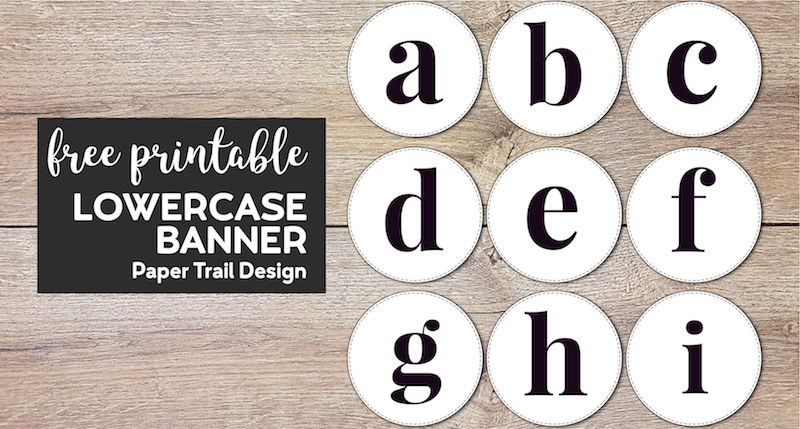 I love the simplicity of these lowercase circle letters.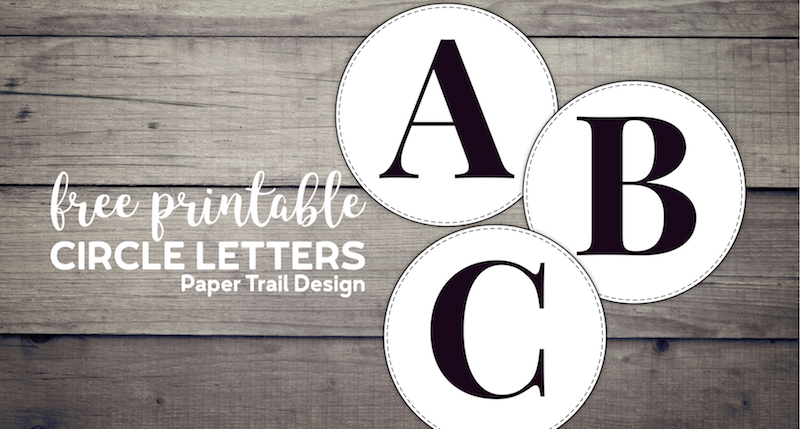 These capital circle letters are also super cute.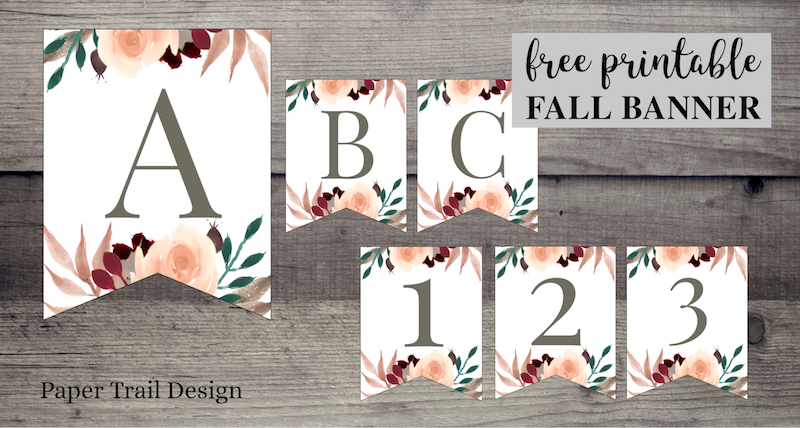 We were aiming for fall colors with this "fall" banner but you can use it all year round.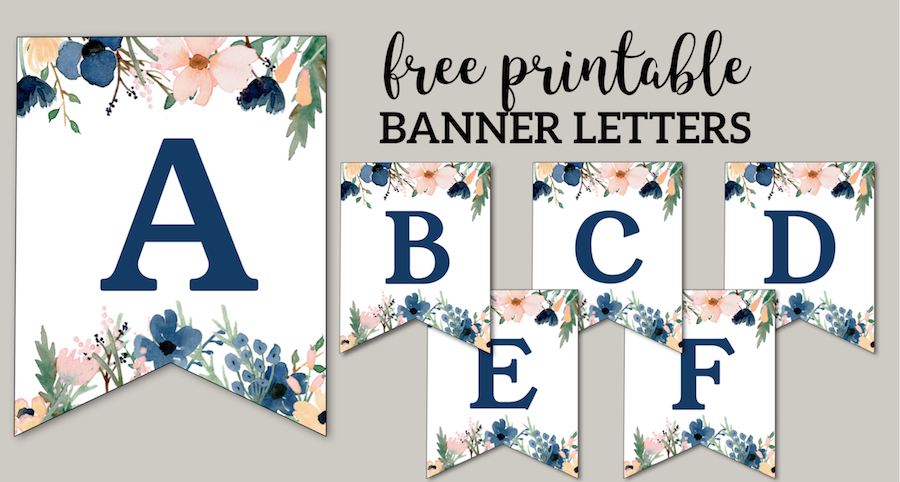 These blue and blush letters are one of our more popular banners on the site.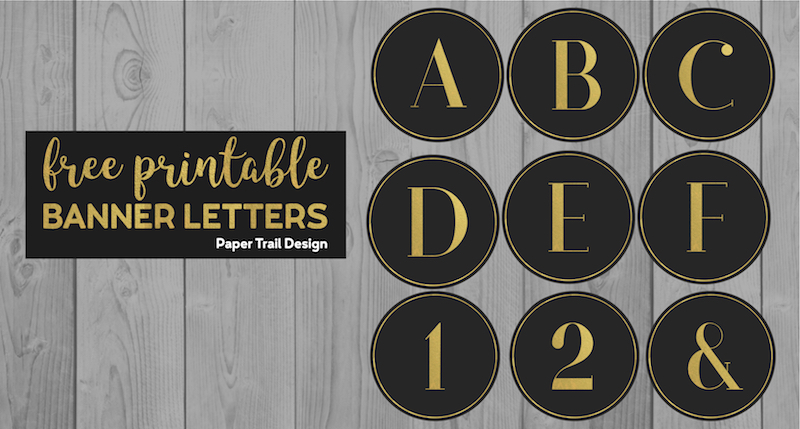 These gold and black letters are perfect for a fancy occasion.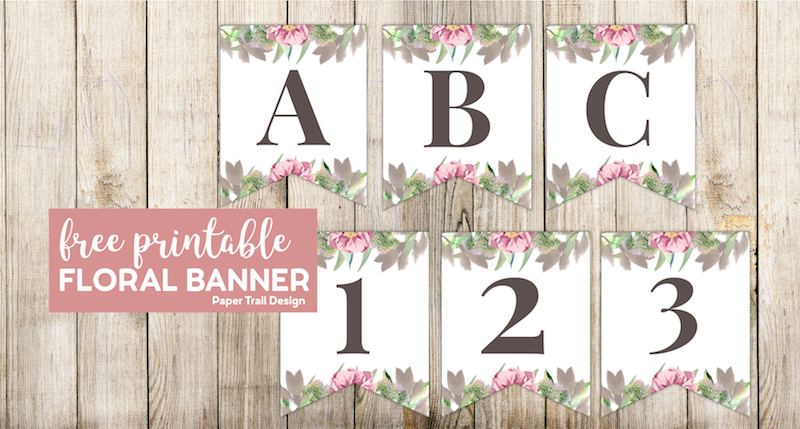 Here's another fun floral banner to use.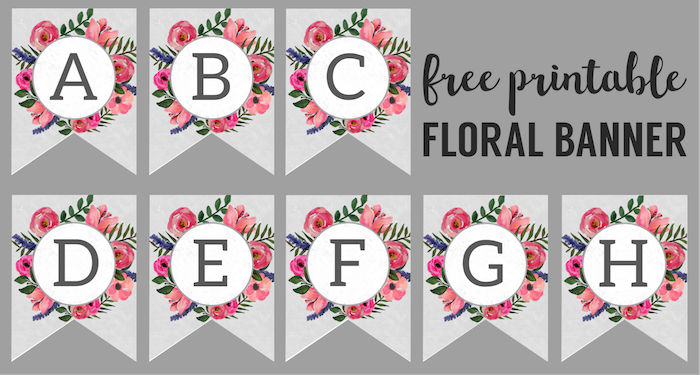 This floral bannercan be made into any custom message that you'd like.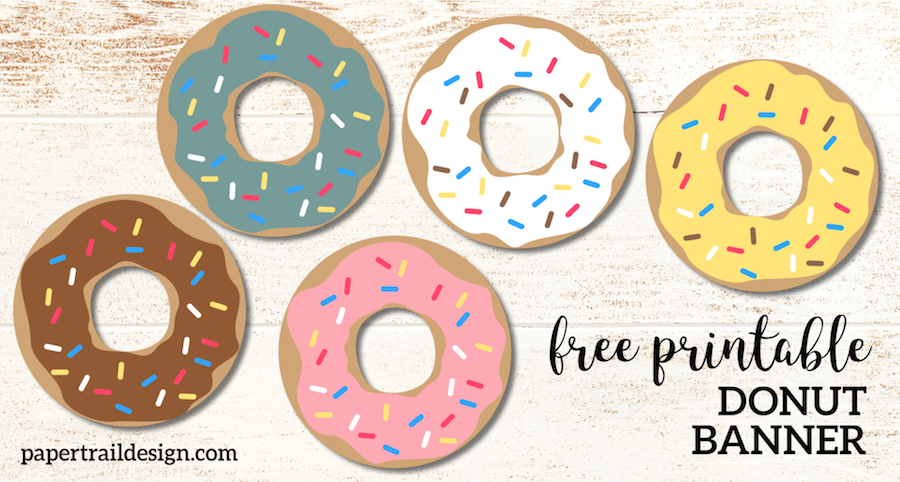 I love these cute donuts, perfect for the donut lover in your life.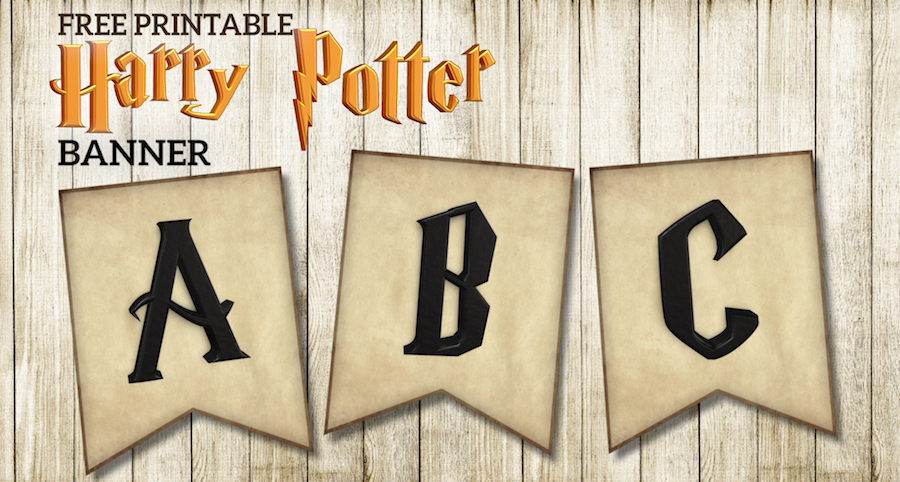 For all the Harry Potter lovers out there these Harry Potter letters are perfect.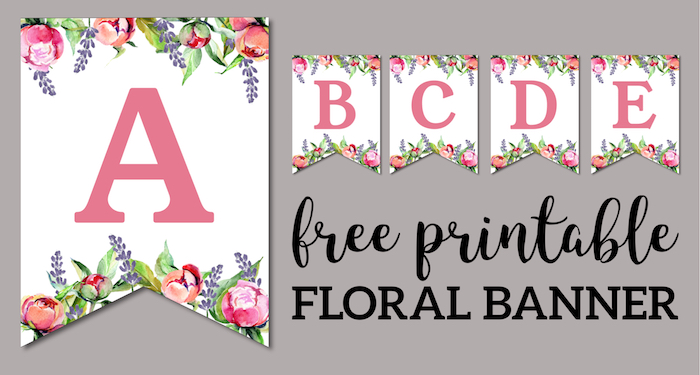 These pink and purple floral letters are a huge hit here at Paper Trail Design.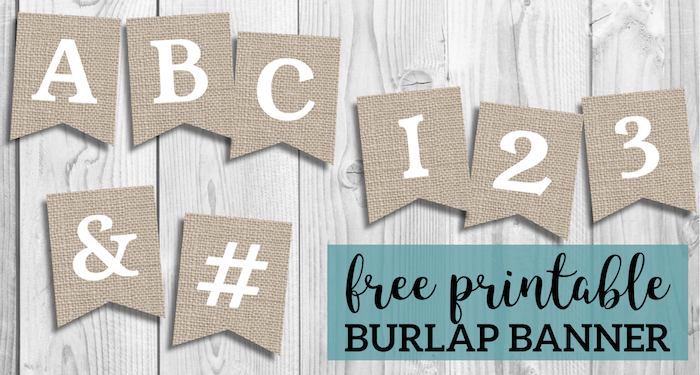 Make a fun burlap banner without having to actually buy burlap.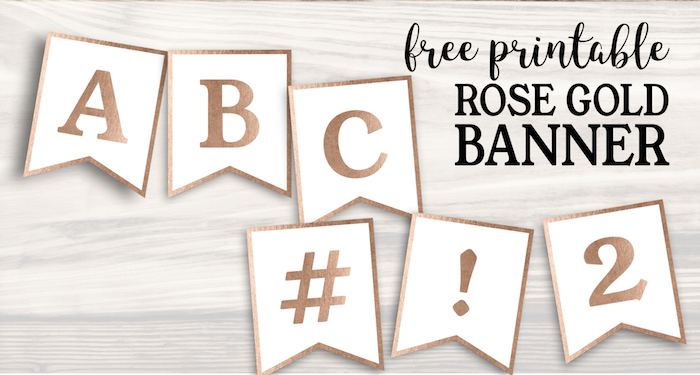 This rose gold banner is super fun.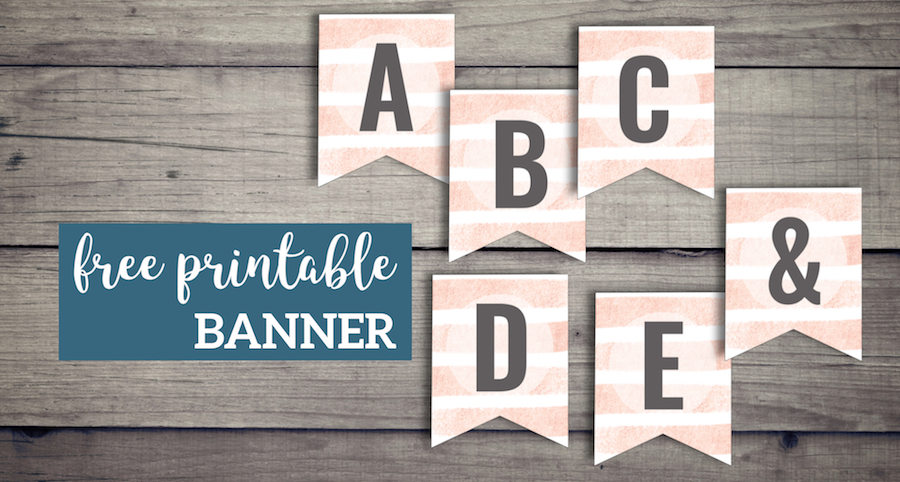 Print this pink striped banner.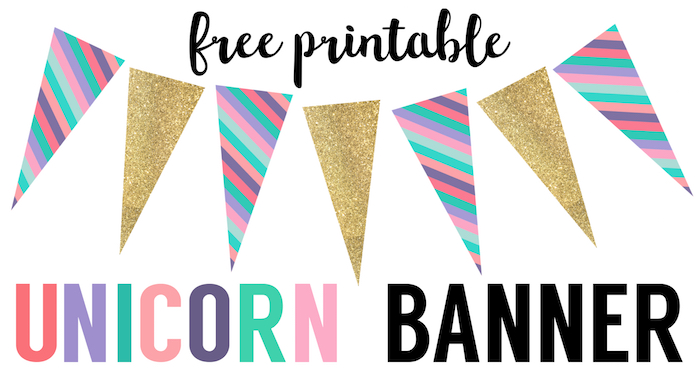 This unicorn banner would be great for a unicorn party.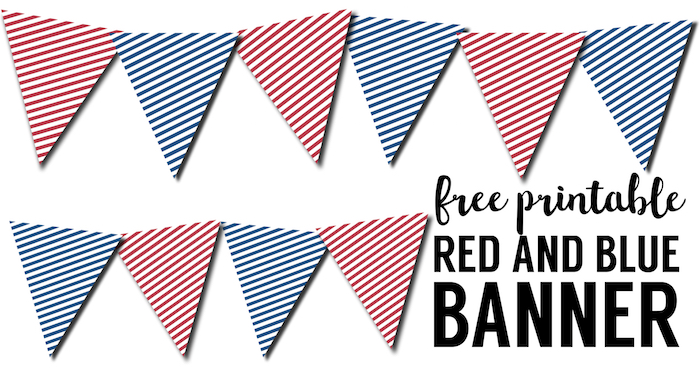 These red and blue striped pennants can add some color to your birthday party.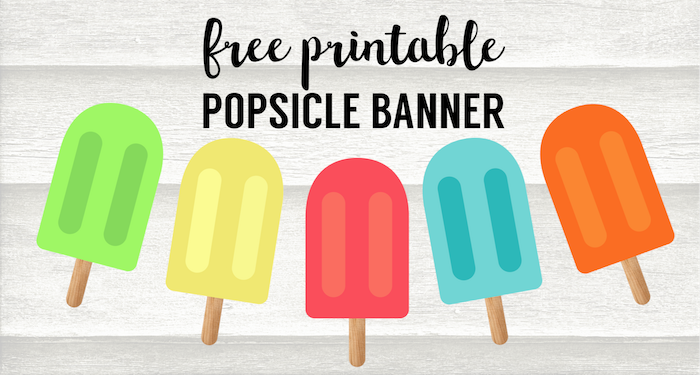 This popsicle banner would be fun decor for a summer birthday or for anyone dreaming of summer on their birthday.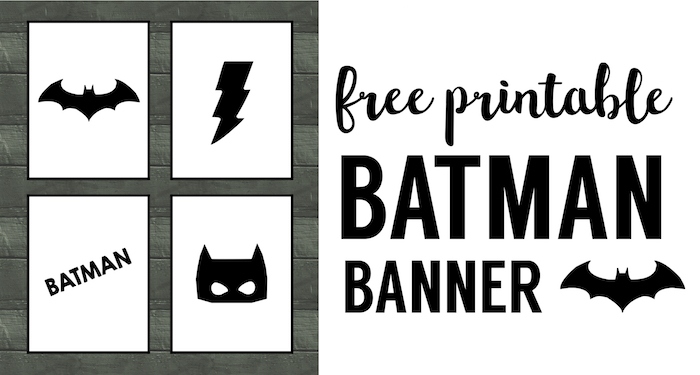 This Batman banner is perfect for a Batman birthday party or comic book or superhero party.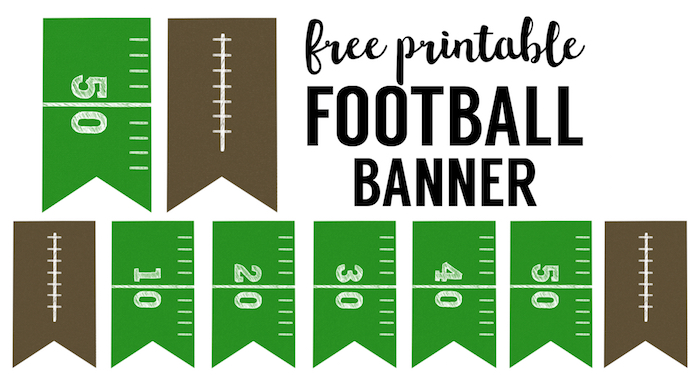 This football bannerwould be great for a sports themed birthday party.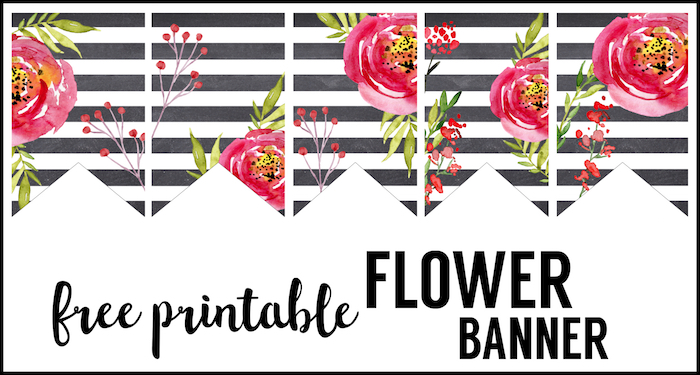 This flower bannerwould be fun especially at a spring birthday party.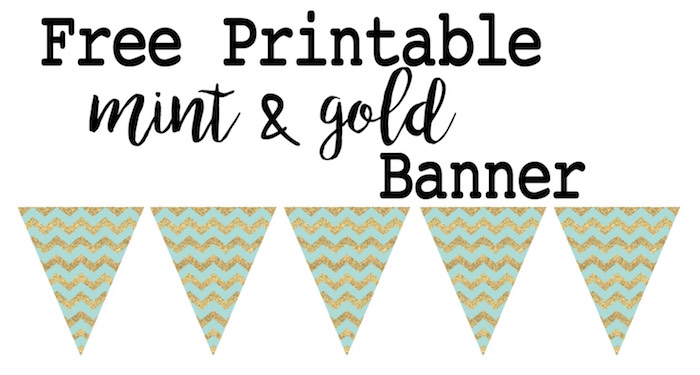 This mint and gold banner is a fun color combination.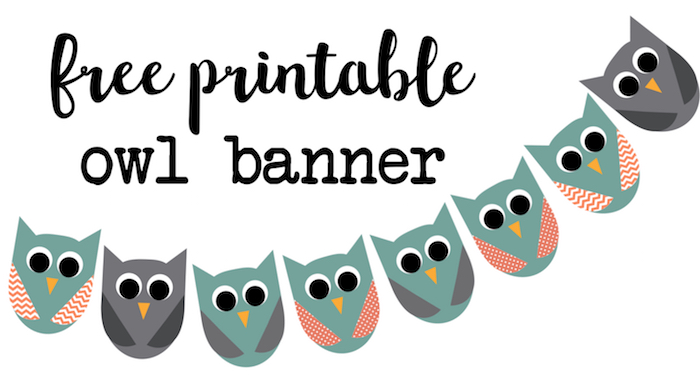 If you want to throw an owl themed party is owl banner is adorable.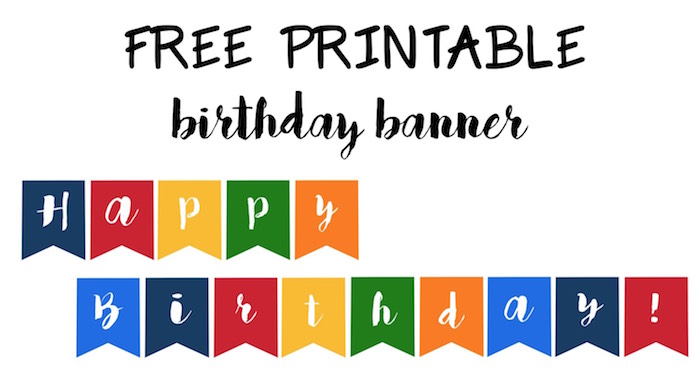 Here's a fun colorful happy birthday banner.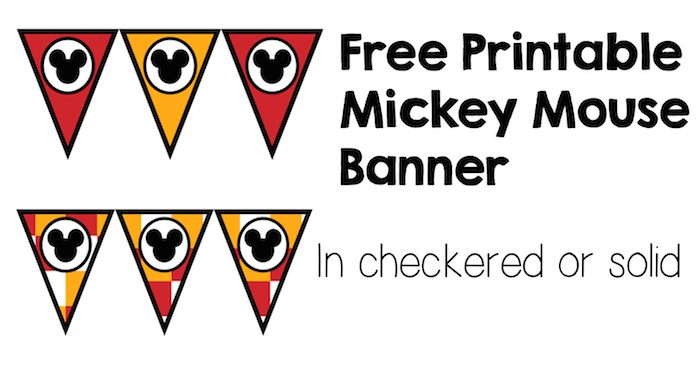 This Mickey Mouse banner is fun for a Mickey Mouse birthday.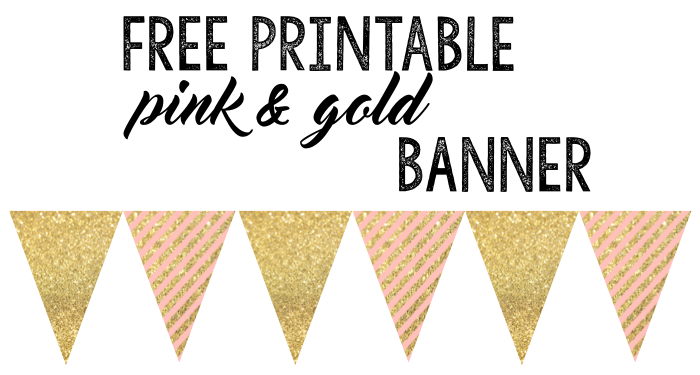 This pink and gold banner has been one of our most popular printables at Paper Trail Design for over a year.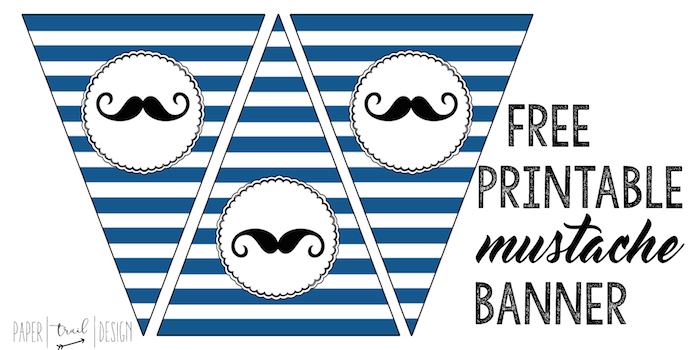 This mustache bannerwould be fun for a mustache themed birthday party or for a little boy's first birthday.
For best results, save the image to your computer before printing. I find it easiest to drag and drop the image to my desktop, then print it from there.
Printables from Paper Trail Design are for personal use only.

Visit Brittany @ Paper Trail Design's profile on Pinterest.
This page may contain affiliate links and when you click them you support Paper Trail Design. Thank you!

Finally, if you liked this post, help us out by pinning this post using the "Pin it" button below!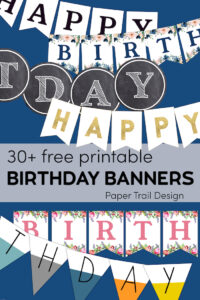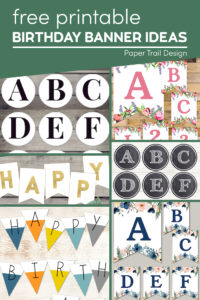 Sours: https://www.papertraildesign.com/free-printable-birthday-banner-ideas/
You will also be interested:
Now she lay there completely naked and ready to become a woman. Seeing her youthful body, I again remembered her father and the guard who was standing at her house. Probably I thought too long since she opened her eyes and looked at me inquiringly. Ill probably decide that Im giving some action from her, she also knelt down in front of me and clumsily began.
41740
41741
41742
41743
41744