SORRY, THIS ITEM IS SOLD!
Vintage 70s Indian Cotton Gauze Dress
Other Dresses you may like
Black dress with pockets

$60$100

NWT Juniors' Plus Size SO Tiered Mineral Wash Knit Midi Dress

$55$60

Adrianna Papell Black Ruffled Tier Belted Dress

$58$169

Black Dress

$12$48

Ann Taylor-Black Dress, Size 8, New without Tags, Beautiful Delicate look

$35$0

Old Navy Dress

$20$55

Vera Wang XL Dark Purple white Floral Shirt Dress

$25$555

Shein Blazer Top Tweed Dress Size L

$27$0

Floral long dress

$14$35

Nwt Balloon Sleeve Midi Dress S CottageCore floral

$35$0

Old Navy Grey Tank Swing Dress New With Tag Large

$16$0

Loft Navy Blue Cotton Appliqué and Eyelet Tier Cold Shoulder MIDI Dress Size 10

$45$100

Teri Jon A-line Dress with White Insert and Bow (Perfect Little Black Dress)

$75$258

Old Navy Plus size XXL Orange White dress

$25$555

JUST....TAYLOR SLEEVELESS SHEATH FLORAL SIZE 4

$20$0

Johnny Was black dress

$115$350

Dress

$5$30

lennie for nina leonard buisness casual red dress with split and button detail

$10$0

Roxy Dome of Amalfi Dress

$40$45

Fresh Produce Shift Dress A291

$9$0

The Vanity Room Sweater Dress Sz L Womens Grey Soft Dress

$25$0

Vintage Leslie Fay Designer Ditsy Floral Dress

$49$0

Gypsy Ruby Lotus long sleeve boho peasant dress midi floral red tassels ties M

$70$100

Vintage 1960's Sylvia Ann 10 2-pc Dress and Coat

$229$0

Absolutely glorious Coldwater Creek springtime dress in Size 14.

$45$120

Sleeveless plus size dress

$8$20

Maggie London Black & White Stretch Dress Sz 8

$22$0

Lularoe Nicole dress

$15$48

Collectif x ModCloth Daytime's Finest Fruit Dress

$68$80

NEW! L.E.I Floral Sundress with Crochet Details

$18$0

Catherine Malandrino Black & Grey Knit Dress Sz Medium

$83$0

Vintage white lace mid dress

$25$40

🆕 COS dress

$89$0

Ann Taylor Size 2 Petite Tailored Dress

$40$0

Rock Republic Black Dress Gunmetal Accents size 4

$25$85

Ribbed Rust Red Maternity Dress- Pinkblush

$26$55

Avenue Dress Sleeveless Shift Stretch Midi Career Charcoal Gray Ponte Knit 26/28

$38$0

NWOT SHE & SKY boho style dress L

$34$0

Nieman Marcus cotton shirt dress

$20$0

NWT Universal Thread Tiered Gauze Dress, Lilac XL

$25$35
Perfect little vintage Indian gauze boho style midi dress featuring a beautiful purple floral print. Ultra delicate fabric, so lightweight and comfy for summer! This is a vintage piece... compare measurements with something you own that fits you well. Tag states size M but would best fit a size XS-S. Shoulder: 11" Bust: 32" Waist: free Length: 45" Material: 100% cotton.
Shipping/Discount
Seller Discount: 10% off 3+ Bundle

$7.45 Expedited (1-3 day) Shipping on all orders

Buyer Protection & Refund Policy
Sours: https://poshmark.com/listing/Vintage-70s-Indian-Cotton-Gauze-Dress-5d2683818557af6f3c83dedc
SORRY, THIS ITEM IS SOLD!
Vintage 80s Dress Indian Cotton Gauze Sita Sheer
Other Dresses you may like
Red Floral Maxi Dress

$25$30

Simple floral maxi dress

$20$0

Light Green BLAIR Maxi Dress w/ Light Shoulder pads and zipper back New- No tags

$12$80

Maxi Dress

$15$25

City Chic Jade Blossom Maxi Dress - Size Medium (18) - Worn Once

$25$129

VINTAGE 90s Dress Barn black velour velvet cheongsam dress coat L

$50$12,345

Nanette Lepore Flared gypsy rose dress siz…

$80$138

NBD Own The Night Maxi Dress in Ivory White Size Small Sz S Long Sleeve Backless

$75$180

Floral maxi dress Medium with stripes and waist tie strapless soft

$16$30

Free People maxi dress S

$100$128

1980s Ruth Norman Neiman Marcus Caftan Kaftan House Dress Maxi Zip Front Vintage

$110$0

Express, blue and floral maxi dress.

$35$108

Free People first kiss dress maxi floral blue black print boho

$63$200

Royal blue dress

$15$38

Who What Wear Lawnscape Green Floral Dress

$30$40

Spense Women's Maxi Sundress Blue Purple Braided Size Large

$20$0

reyna maxi dress

$160$220

Floral Print Summer Dress

$20$30

Azazie Bridesmaid Dress Color Jungle Green

$90$98

Lulu's Song of Love Off-the-Shoulder dress

$45$100

Nude formal dress, size: Medium has good stretch

$150$200

Abercrombie & Fitch maxi dress twist knot front

$35$89

NWT Anthropologie Numph Leighton Autumn Maxi Dress 6

$89$188

NWT Jill Stuart Watercolor maxi sz 2

$65$165

Brand new dress in a teal color

$55$85

NWOT Floral Dress

$20$50

LULUS Blush Pink Grecian Plunge Tank Maxi Dress XS

$70$128

Avenue maxi dress 👗😍

$29$60

Ann Taylor Vintage black long dress with bolero style jacket

$59$0

Marimekko Maxi Dress

$85$0

Foxiedox Large White Metallic Gold Lace Maxi dress spaghetti strap

$90$0

Black Polka Dot Long Maxi Dress

$25$30

Jessica McClintock Vintage Black Formal Dress Gown

$85$300

Nissa 4 Long Sleeve Black Textured Crew Neck Studded High Waisted Maxi Dress

$80$0

RED DRESS BOUTIQUE LEOPARD PRINT MAXI DRESS

$45$0

NWT Ivory Tulle Maxi Dress with Lace Detail M

$150$425

Haute Monde maxi dress with open back

$45$0

Maurices Maxi Dress

$12$50

Mac Duggar embroidered mesh gown

$500$698

Formal Flocked Velvet Maxi Dress

$50$54
SitA
Beautiful vintage dress from 70s 80s. Sita 100% Indian Cotton Gauze, made in Nepal. Exc cond! So many great looks! Add flip flops for beachy look, sandals for day occasion, boots for. Funky western or festival look. Endless styles! Sz small- but this oversized flowy cut would work for s/m or even LG,check measurements below. -sheer w/lined bodice -stunning floral print -WIDE! Flowing Skirt- stretches to over 7 feet wide! Measurements laying flat; 19" across chest from underarms 52" long (5)
Shipping/Discount
Seller Discount: 10% off 3+ Bundle

$7.45 Expedited (1-3 day) Shipping on all orders

Buyer Protection & Refund Policy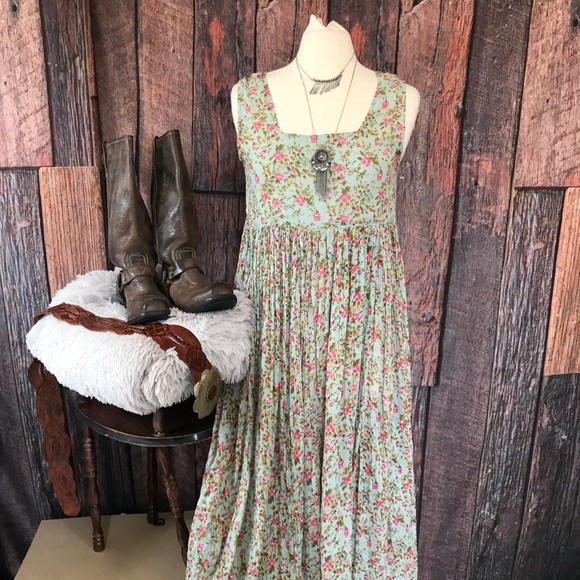 Sours: https://poshmark.com/listing/Vintage-80s-Dress-Indian-Cotton-Gauze-Sita-Sheer-5abc4fbe05f43041eadb531e
Vintage Indian Cotton Dress
Luxurious and versatile, designer day dresses are as well suited to tea at an upscale hotel as they are to your next garden or rooftop party.
Today's featherlight unisex day dresses — as well as the vibrant vintage day dresses of the 1950s and '60s — look quite different from the heavy, fabric-rich de rigueur garments of the Victorian era. In the late 19th century, a woman of a certain standing might have multiple dresses to wear throughout the day: specifically, one or two for the daytime and one for the evening. For example, a long-sleeve silk dress with a prominently flared back and a round collar of gold beaded lace that hugs the neck would be suitable for stepping out during the day, while a velvet gown trimmed in silk embroidery but overall comparatively informal in appearance would be worn for afternoon tea at home. At night, a silk velvet evening dress could feature natural world motifs such as butterflies (a characteristic of Art Nouveau design) and have short sleeves adorned with lace and ruffles and a scooped neckline — the perfect attire for the theater.
During the 1920s, after all the chores were done, a woman would change from her housework clothing into a more fashionable day dress to run her errands or socialize. Some 1920s day dresses were brightly colored and featured bold patterns — a cotton dress with a dazzling floral print, perhaps, or, in the case of the more venturesome Art Deco apparel sold in high-end couture fashion boutiques of the era, semi-sheer silk garments embellished with three-dimensional beadwork or rich metallic gold lamé.
Today, a closet full of casual vintage day dresses is a must-have. Whether you opt for black, crimson or beige, day dresses bring an element of glamour to your next appointment, and in the summer, who doesn't love a wonderfully simple, lightweight day dress cut in cotton and linen?
Because different fashion designers of every decade have offered their own take on the widely loved day dress, you'll be able to find a variety of vintage and designer day dresses on 1stDibs. Search by creator to find enduring designs by the likes of Emilio Pucci, Pierre Cardin, Yves Saint Laurent and Christian Dior, or browse by period to uncover a scintillating collection of cotton and satin patterned dresses of the 1950s and '60s.
Sours: https://www.1stdibs.com/buy/vintage-indian-cotton-dress/
Rubles, of course. Damn. And you like it.
Cotton dresses indian vintage
Jack married me in Leningrad. And from there we arrived with him husband and wife. "Amazing. " - I said quite sincerely - I have never seen Russians near.
Ethnic Indian Cotton Dress
He was covered in blood and semen, Alexander picked up his sister's torn panties and wiped himself. If you tell your father, he said, deliberately slowly. I'll kill you!!. While his little sister was still lying on the ground, her brother had a new plan. He has never tried anal sex before.
You will also be interested:
I returned my index finger to stroking mode, and then the hand itself crawled lower. It was she who stood up on her fingers. A hand slid down her crotch. How warm and humid.
35458
35459
35460
35461
35462