Recent Posts
15 Fun and Easy Elf Crafts for Kids! Perfect for all the little helpers to craft at home or school!!
Elf Crafts for Kids! I have to admit it…we are a little Elf loco over at our little workshop, so I am beyond excited that I can share this awesome collection of fun and easy Elf crafts with you!
Santa is without a doubt the most important old soul around our house in December, for a whole lot of reasons. And while the big guy is no doubt special, between you and me, the younger, less renowned Elves get a lot more attention! First and foremost, Bellae – our little Elf on the Shelf – who makes impromptu appearances all year through, and whose December 1st arrival is anticipated for months in advance. Once she does arrive, boy, does she put on a show for the next 24 nights!
And then of course we have a very special crew of Elves who come jingling by on Christmas Eve to drop off a very special Christmas Eve package from Santa, including a very special Christmas Eve Letter from the jolly old Elf himself.
In other words, while Santa shows once a year, the Elves spend a whole lot more time front and center. If your house is as Elf crazy as mine is, I am sure you will enjoy this little collection of 15 adorable Elf Crafts kids can make!
1. Paper Plate Elf Craft for Kids – Crafts by Amanda
This little Elf is not only adorable, he is a lot easier to make than you think! Amanda has provided a great mini-tutorial along with a free printable Elf pattern!
Paper Plate Elf – Crafts by Amanda
2. Elf Stick Puppet Craft – I Heart Crafty Things
Here is another sweet little Elf Craft even your littlest people will be able to make with just a tiny bit of help. No tutorial but great instructions. An added bonus are the additional Christmas Puppet posts/tutorials you will also find here!
Elf Stick Puppets – I Heart Crafty Things
3. Elf Hats – Smitten with First
A quick and easy Elf Hat craft using things you probably have on hand! Perfect for the classroom!
Elf Hats – Smitten with First
4. Doll Pin Elf Ornament – Love My Crafts
Looks a little tricky, right? You will be amazed just how simple it is! You will want to help out with the cutting of the felt and probably the glue too, but their little faces will light up with pride when they get to the end of this little Christmas Craft! They may even want to craft up a few more as Christmas gifts for teacher or the grandparents!
Doll Pin Elf Ornament – Love My Crafts
5. Happy Elf Cookies – Land O Lakes
I really didn't plan to include Christmas cookies (or any Christmas goodies) in this post, but when I came across these little guys, how could I not?
Elf Christmas Cookies Recipe – Land O Lakes
6. Easy Popsicle Stick Elf Kids Craft – I Heart Arts n Crafts
I don't know how it is at your house but at this house there is always a drawer full of popsicle sticks just waiting to be put to good use. I don't think it gets more adorable than this little Popsicle Stick Elf craft!
Popsicle Stick Elf – I Heart Arts n Crafts
7. Egg Carton Elves Craft for Christmas – Crafty Morning
Normally, I have to admit, I'm not much of an egg carton craft fan. But there is something about these little Elves that makes me smile! In fact, I think The Littlest Helper may actually be embarking on her first egg carton craft this weekend!
Egg Carton Elf Craft – Crafty Morning
8. Felt and Pine Cone Elves – Lia Griffith
I am so excited about this little Pine-cone Elf craft, I have had The Littlest Helper out scouring the forest floor for pine cones on our last two weekend hikes! I can hardly wait to sit down with felt, bells and glue and get started. This one is a little more hands-on than some of the other crafts, but well worth it, wouldn't you say?!
Felt and Pine Cone Elves – Lia Griffith
9. Elf Yourself – Surfin' Through Second
This just simply would not be a respectable collection of Elf Crafts without at least one Elf Yourself Craft! This is one of my favorites out there for a variety of reasons: 1) They are darn cute 2) Corinna is from Hawaii (wistful sigh) and 3) Corinna has provided an awesome free printable template you can use!! Elf yourself away, my friends!
Elf Yourself – Surfin' Through Second
10. Easy & Fun DIY Ornaments – Busy Mom's Helper
The Littlest Helper has been making some version of glass ornament balls for the past 5 or 6 years now. but this Elf Ornament has to be one of my favorite ideas! If she doesn't make one herself, I think I might have to! I want one on the tree this year, one way or another!
Easy & Fun DIY Ornaments – Busy Mom's Helper
11. Elf Ornaments – Mrs. Goff's Pre-K Tales
This is a cute take on the Elf Yourself idea…Mrs. Goff takes photos of her classroom kids wearing a colorful Elf hat, and striking an Elfish pose. Then she turns them into adorable little Christmas tree ornaments!
Elf Ornaments – Mrs. Goff's Pre-K Tales
12. Christmas Elf Handprint Craft – Classified: Mom
It's actually a little tricky to make it out in this image, but it really is a handprint craft! This little Christmas Elf doubles as a cute little holiday memento, but a handprint keepsake as well!
Christmas Elf Handprint Craft – Classified: Mom
13. Christmas Elves – Tara Dennis
One word – delightful! And again, much easier than they look – it really is an Elf Craft for kids and parents both!
Christmas Elves – Tara Dennis
14. Paper Plate Elf Craft for Kids to Make at Christmas – Crafty Morning
Here's a sweet Elf craft for kids 5-and-under!
Paper Plate Elf Craft for Kids to Make – Crafty Morning
15. Crafty Christmas Elf – Kiwi Crate
Here is another I am super excited to get The Littlest Helper busy with! Wooden beads seem to multiply when the drawer is closed, so it will be nice to see them used for such a charming little Elf ornament!
Crafty Christmas Elf – Kiwi Crate
I hope you have enjoyed this little collection of Elf Crafts for Kids! If you are looking for further inspiration, drop by our Elf Crafts and Activities board on Pinterest, or for more Christmas crafts for kids you will want to see this post on Santa crafts, or this one on Reindeer Crafts. And if you have one to share, I would love to hear about it!
15 Fun & Easy Elf Crafts for Kids! || via Letters From Santa Holiday Blog
Save
Related
This entry was posted in Christmas Activities, Christmas Crafts, Christmas Ornaments, Elf Crafts, Kids Can Make! and tagged Christmas Craft Ideas, christmas crafts, christmas crafts for kids, Christmas Ef Cookies, Christmas Elf Craft, Christmas Paper Plate Crafts, Craft Elf, diy crafts, easy Christmas Crafts, easy Christmas Crafts for kids, Egg Carton Crafts, Elf Cookies, Elf Craft, Elf Craft for Kids, Elf Crafts, Elf Crafts for Kids, Elf Hat Craft, Elf ornament craft, Handprint Crafts, Paper Plate Crafts, Pinecone Crafts, Pinecone Crafts for Kids. Bookmark the permalink. Sours: https://www.easyfreesantaletter.com/blog/elf-crafts-for-kids-15-fun-ideas/
Save this idea for later!
Elves are a staple at Christmas. Their work ethic makes them great role models for kids.
These elf crafts for kids gives elves the recognition they deserve and add the A into Christmas STEAM activities!
When we put together our list of Santa Claus crafts, I saw tons of adorable elf crafts for kids as well.
Since elves are such a hardworking and admirable part of Christmas, I thought it would be fun to celebrate these often-overlooked subjects and find the very best elf crafts the Internet has to offer.
You'll find something for kids of all ages in this round-up!
Easy Fridge-Worthy Elf Crafts for Kids Everyone Will Love

Try one of these ideas or try several! There are more than enough elf crafts for everyone! Kids who love elves will have a lot of fun creating these elf crafts.
They also would make fun companion crafts for your Santa crafts!
These elf finger puppets are adorable!
Make egg carton elves if you have some extra egg cartons lying around.
It only takes a few beads to make these colorful elves.
Your kids will be so proud when they make their very own elf hats!
Candy canes can become arms and legs for an elf!
Turn old blocks into elf bodies.
Pinecones make adorable elves!
I love this twist on a paper plate elf.
This paper bag elf is the cutest I've seen.
This is the classiest paper plate elf I've ever seen.
These toilet paper roll elves are super cute.
Beaded elves are the perfect craft for older kids.
Popsicle sticks make adorable elves!
Cardboard tubes are perfect for elf crafts!
More Christmas Craft Ideas
Nutcracker Puppets
Long-Lasting Gingerbread Ornaments
Santa Claus Crafts
Christmas STEM Activities by Grade
Christmas STEM Activities for Preschool
Christmas STEM Activities for Kindergarten
Christmas STEM Activities for 1st Grade
Christmas STEM Activities for 2nd Grade
Christmas STEM Activities for 3rd Grade
Christmas STEM Activities for 4th Grade
Christmas STEM Activities for 5th Grade
Christmas STEM Activities for Middle School
Save this idea for later!
Sours: https://www.steamsational.com/elf-crafts-for-kids/
Elf Crafts for Kids to Make at Christmas
This post may contain affiliate links, read our Disclosure Policy for more information. As an Amazon Associate I earn from qualifying purchases, thank you!
Have your kids make some fun elf crafts this Christmas! I have compiled a list of all my favorite ones from all over the web! Just click on the links below the photos to get step by step instructions on how to make them. Make sure to enter the giveaway at the bottom of the page!
Paper Plate Elves- Use extra paper plates from the kitchen to make some elves!
Egg Carton Elf Craft - Upcycle some egg carton cups to make goofy elves.
Handprint Elves - Paint your child's hand and turn it into an elf!
Fingerprint Elf Craft - Have your kids use their little fingerprints to make elves for a Christmas card.
Toilet Paper Roll Elf - Use recycled cardboard tubes and make an elf!
Candy Cane Elves - Instead of having your kids eat sugary candy canes, use them to make elf arms/legs!
Photo Elf Craft - Turn your child into an elf by using print photos.
Alphabet Block Elf Ornaments - Dig out some alphabet blocks to make adorable ornaments.
Pinecone Elf Craft - Collect some pinecones before it snows and use them to make an elf's body.
Paper Cone Elf - These would be cute at a Christmas dinner table with peoples names on them.
Fingerprint Elf Ornament - Use a mason jar lid to make a personalized ornament!
Elf Hat - Make big funny elf ears with this cool paper hat!
Win one of FOUR $500 cash prizes directly in your paypal account! This giveaway is open internationally. You must be 18+ years old to enter. Void where prohibited. No purchase necessary. Winners will be notified via email and have 48 hours to respond before another winner is chosen. Please see detailed terms and conditions below the giveaway for more info.
a Rafflecopter giveaway

Sours: https://www.craftymorning.com/elf-crafts-kids-make-christmas/
My kids and I love crafting around the holidays and one thing we love making are elf crafts! Of course, our favorite idea is the Elf On The Shelf, but there are lots of other fun things to do.
We found a bunch of new things to make this year including some delicious elf treats!

20 Elf Craft & Treats For Kids
Elf Coloring Pages
Print these free elf hat coloring pages and let your kids color and design their own!
Paper Plate Elf
Make your own elf from a paper plate! This little guy is so fun to make. via Glued To My Crafts
Print these elf pieces for your kids to mix and match and glue together. via Itsy Bitsy Fun
Elf Puppet
Make an elf puppet from construction paper and a brown paper bag. Love this! via I Heart Crafty Things
Elf Hat Headband
Dress like an elf by making your own elf hat headband! You can also use the DIY hat for toppers on gifts as well. via Chica Circle
Adorable Elf Ornament
Use a pine cone to make an adorable elf ornament. via Memories on Clover Lane
Paper Plate Elves
These paper plate elves made with tissue paper are super cute! It is a simple, but fun craft your kids will love. via Crafty Morning
Popsicle Stick Elf
Make an elf from a popsicle stick! This is the perfect size to decorate your Christmas tree or to use as puppets. via Creative Me Inspired You
Elf Crafts For Preschoolers
Egg Carton Elves
Recycle an empty egg carton into an elf! These are adorable. via Crafty Morning
Paper Plate Elf
This paper plate elf is really fun to make and is so adorable. via Crafts by Amanda
Wearable Elf Hat
Make a wearable elf hat of your own out of felt with this easy pattern. via So Sew Easy
Christmas Elf Ornament
Use craft sticks to make an elf Christmas tree ornament! via Happy Hooligans
Elf Treat Container
Store your goodies in a festive elf treat container made from a baby food jar. via Chica Circle
Delicious Elf Treats
Elf Donuts
Make these tiny "elf donuts" out of cheerios with sprinkles and frosting! via Just A Pinch
Elf Hat Cupcakes
Make elf hat cupcakes with all your favorite candy! These are the cutest! via Betty Crocker
Free Printable Elf Candy Wrapper
Use these free printables to wrap a candy bar to look like an elf! What a fun gift. via Maxabella Loves
Elf Breakfast Pastries
Make elf breakfast pastries your kids will love. So fun! via Hungry Happenings
Elf Cupcakes
These elf cupcakes look like he's been struck by a snowball – so funny! via 365is Pins
Elf On The Shelf Sugar Cookies
Make these gorgeous Elf On The Shelf sugar cookies to welcome your elf! via Living Locurto
Tiny Edible Elf Hats
Try making these tiny edible elf hats made from Bugle chips! via Design Dazzle
Looking For More Elf Activities?
We have so many different elf activities including:
Elf Christmas countdown printable that your kids will love!
Get festive with these printable Elf bingo cards! It will be fun for the whole family.
Get baking with these Elf on The Shelf Cookie printables. It's a cute way to set up your Elf on The Shelf if you're running out of ideas.
Sours: https://kidsactivitiesblog.com/78883/20-elf-crafts-treats/
Kindergarten elf crafts for
What is your favorite holiday movie? My favorite movie this time of year is Elf! If your child likes the movie just as much as I do, or better yet, the newest tradition of Elf on the Shelf, they're going to love these 13 Easy Elf Crafts For Kids. These crafts aren't necessarily from the movie, but they're definitely fun for anyone who loves elves. Enjoy!
13 Easy Elf Crafts For Kids
Newspaper Dancing Elf – Kids Craft Room
Get rid of your old newspapers with this creative and interactive craft. Kids will love piecing together their own elf and watching its feet move around once they're done.
Elf Snot – Down Redbud Drive
This basic slime recipe is easy enough to have the kids make and very entertaining.
Crafty Christmas Elf – Kiwi Co Corner
These elves are created with simple beads, wooden or plastic, and can also be used as ornaments.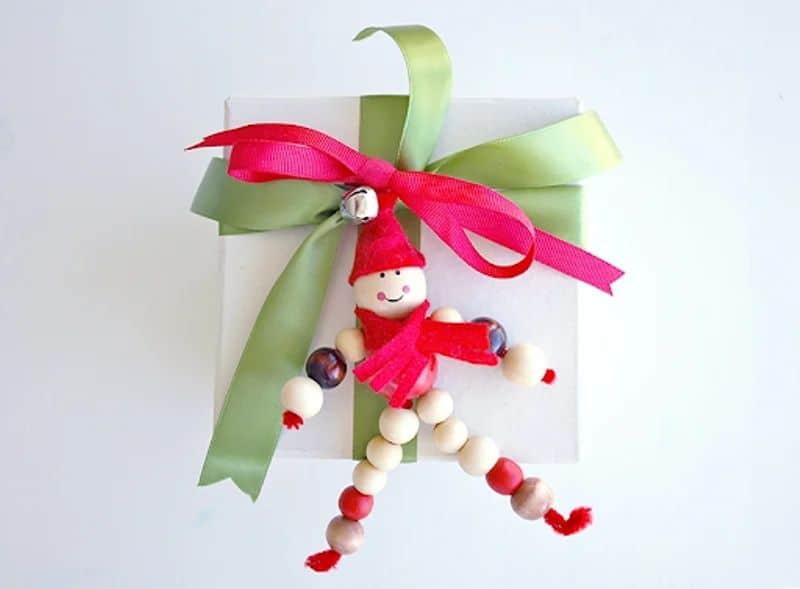 Pinecone Elves – One Little Project
Utilize outdoor materials with this fun little project. Use your pinecones as the base of your elf and use felt pieces or other crafty materials to create your own customizable elf.
Clay Pot Elf Dolls – Fynes Designs
An unusual use for clay pots, but a great one! Create your own elf dolls and use them as household decor this Christmas season.
Paper Plate Elves – Surviving a Teacher's Salary
This is a simple, but fun project for the kids this Christmas season and one they can do mostly on their own. Use your paper plate elves as a mask or as holiday decor for your home
More Elf Crafts For Kids on Amazon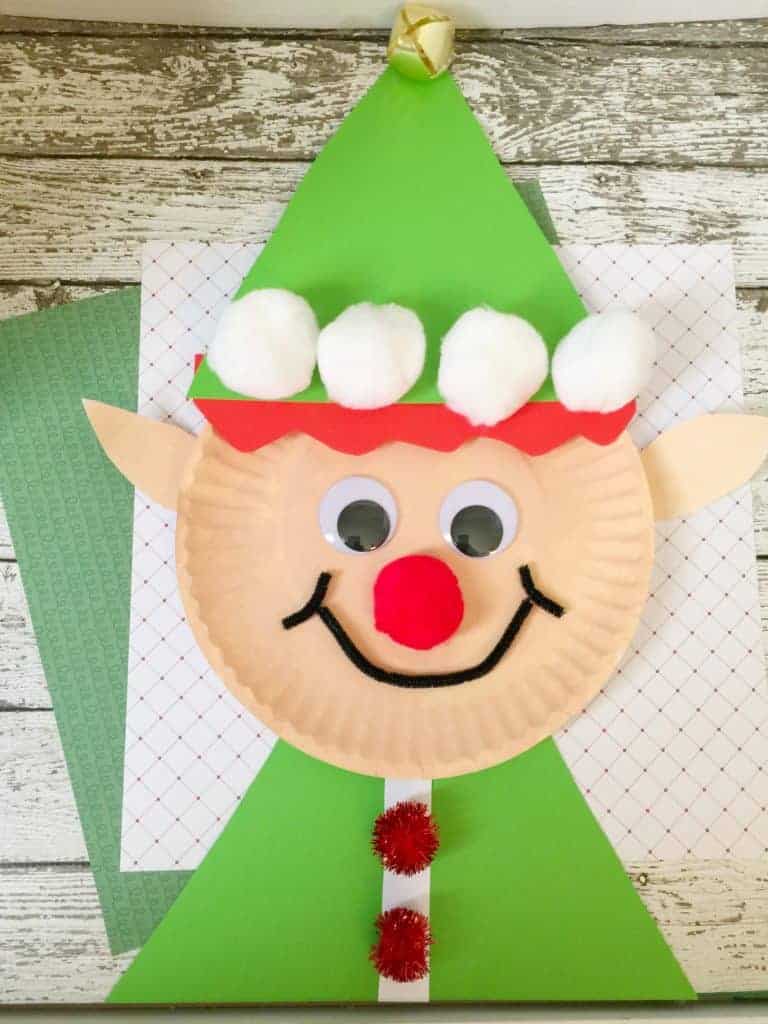 Elf Stick Puppet – iHeart Crafty Things
Use your imagination and have some fun with this simple craft. These stick puppets are another easy craft for kids to do on their own.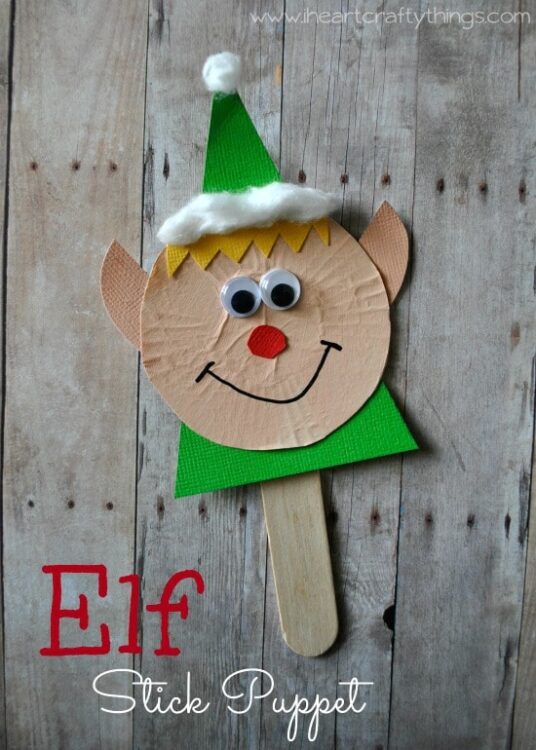 Elf Snow Globe Find It Game – Lady Behind the Curtain
This requires a couple of purchases from the store but will keep the kid's entertained even past the holidays. Simply create your own snow globe or turn it into a fun game of iSpy.
Elf Hat – Smitten with First
The kids will love this craft. Watch your little elves run around all afternoon once they've created their own elf hat!
Egg Carton Elves – Crafty Morning
Utilize yet another item you probably already have in your home with this original elf craft. These little guys will not only be fun to create, but lots of fun to play with afterward!
Happy Holiday Elf – Project Kid
This little elf is made with office supplies which I'm sure you can find around the house. An easy and fun Christmas craft that your kids will love.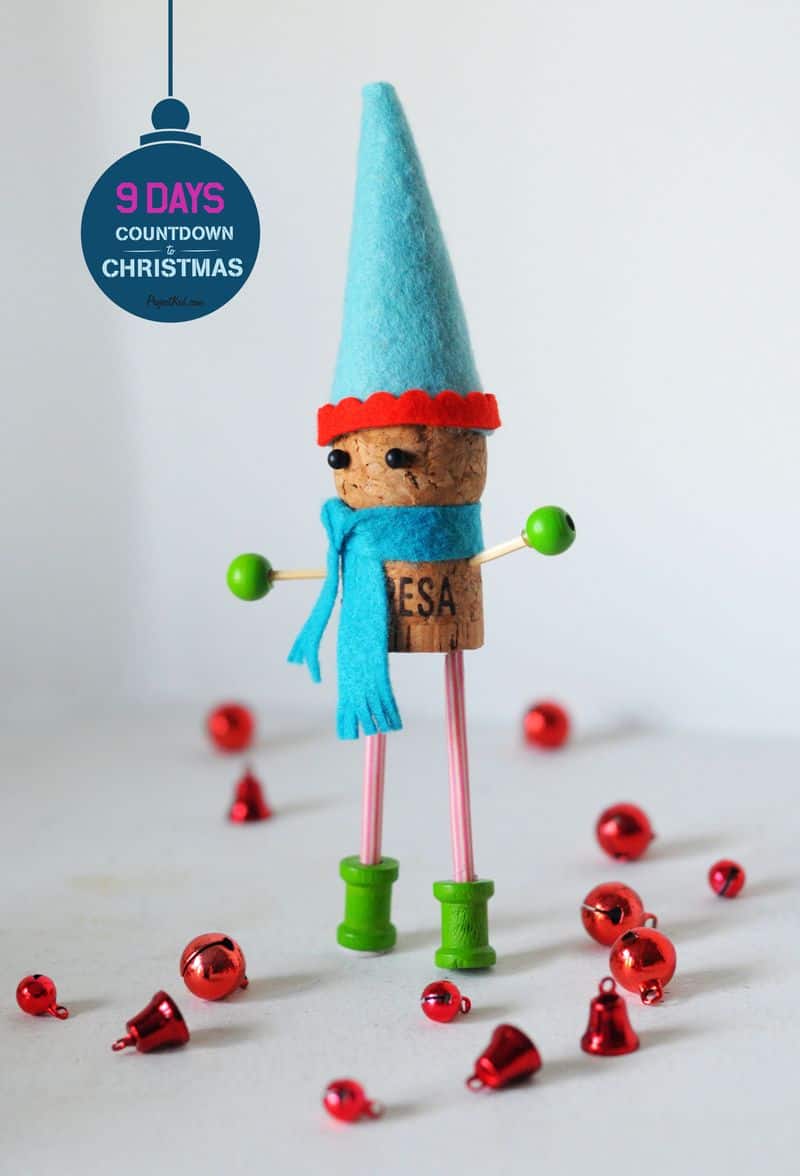 Popsicle Stick Elf Hats – Glued to my Crafts
Another easy, but different craft. You can create a whole popsicle stick elf from these hats or hang them on the tree this year!
Cardboard Tube Elves – Arty Crafty Kids
Use old cardboard tubes to create cute and simple elves with the kids this year. Watch them play with their new friends or use them as Christmas decor.
If you are looking for even more holiday inspired kid crafts, be sure to check out the fun posts below. And if you decide to make any of these 13 Easy Elf Crafts For Kids or any of our inspiring crafts found on the blog – be sure to share a picture on our Facebook page for all of us to see!
Happy Crafting!
Jilleen
Sours: https://socalfieldtrips.com/13-easy-elf-crafts-for-kids-2/
Paper Elf Craft For Kids

50 Best Elf Crafts to make and love
Best Elf Craftsto make and love. Make Elf dolls, Elf decorations and Elf crafts for kids this Christmas with these DIY Elf projects and Elf printables. You will find a delightful collection of Elf ideas, games, and activities that are perfect for kids that are fond of Elf.
Spend time with kids making these elf crafts and recreate the magic of Christmas. Elves are commonly popular as Elf on the shelf projects and activities involving funny ways to use elf in Holiday decorations in winter. You will find ideas to make crafts and activities that are Elf inspired and categorized as follows:
How to make your own Elf dolls
Fun and easy DIY Elf crafts for kids
Recycle best Elf crafts
DIY elf crafts you can wear
Kids Elf activities and crafts
Best Elf crafts gift ideas
Make Elf treats for kids
DIY edible Elf crafts for kids
Printable best Elf crafts for Christmas
How to make your own Elf Dolls
Santa's Elf yard display
Crochet pattern Christmas Elf
DIY Christmas elves
Elf on the shelf
Elf crafts loom band
Clothes pin Elf dolls
Pipe cleaner Elf crafts
Egg carton Elf dolls
Felt and bead Elf crafts
Beaded elf dolls
Handstitched Elf doll
Stuffed Elf doll craft
Make your elf on the shelf bendable
Deco mesh DIY elf wreath
1. Santa's Elf Yard Display

Make Santas Elves Yard Display with wood skeleton wrapped with newspaper and covered with paint.
2. Crochet pattern Christmas Elf
Free crochet pattern to make Elf amigurumi.
3. DIY Christmas ornaments Christmas Elves
DIY hanging elves made with yarn pom poms, beads and felt.
4. Crochet Elf on the shelf
Make DIY Crochet Elf on the Shelf. The tutorial modifies the elf by adding magnets into the hands and feet of the elf and also gives an option of using a pipe cleaners to make it bend.
5. 3D Loom Band Elf
Kids these days love playing with loom bands. Loom bands can be used for so much more than just making bracelets. This year on Christmas teach your kids how to make an elf ornament with this 3D Loom Band Elf tutorial.
6. Clothes pin elf dolls
As the saying goes "Old is gold". Make DIY Clothes Pin Elf Dolls wrapped with felt and you're all set to place them on the shelf.
7. Pipe cleaner Elf crafts

DIY Pipe Cleaner Elf Doll and felt to make the dress.
8. Egg carton Elf dolls

Egg carton elves craft made with egg cartons and paper.
9. Felt and bead Elf crafts

Make DIY Felt and Bead elf by weaving felt circles to make Elf body and wooden bead for head with felt Elf hat.
Elf doll craft ideas for kids
10. Beaded Elf doll
DIY beaded elf doll Christmas ornament made with pipe cleaners and beads.
11. Handstitched Elf doll

Find this and many more sewing patterns to make handstitched and handmade Elves. Link to this and more can be found below.
12. Stuffed Elf doll craft

Stuffed Elf doll craft patterns for making handstitched cute Elf dolls.
13. Make your Elf on the shelf bendable
You can make your elf bend and pose with this DIY bendable elf. Just follow the instructions on how to fit the flower wire in the Elf doll.
14. Deco mesh DIY Elf wreath
Pretty decorative entrance Deco mesh Elf wreath for Holidays inspired by Etsy.
Fun and easy DIY Elf crafts for kids
Make fun and easy DIY Elf crafts for kids using interesting materials like:
Pine cone Elf
Christmas clay Elf kids craft
How to make Elf crafts
DIY Jingle bells elves
Elf snow globes
15. Pine cone Elf
DIY Pine Cone Elves involves using glue and rope to stick the felt, pinecones and beads together to make these little ones.
16. Clay pot Elf dolls
Use beads, clay pots and fabric to make DIY Clay Pot Elf Doll tutorial.
17. Block Elf doll
Use kids alphabet blocks to make DIY Block Elf Dolls.
18. Jingle bell Elf
Simple felt and white beads to make these adorable elves. Sew jingle bells at the top of Elf hat.
19. Elf snow globes
DIY Elf in a Snow Globe hidden under other treasure to make it into a find it game.
Recycle Best Elf Crafts
Use recyclable materials to make Elf crafts:
Toilet paper roll Elf
Elf stick puppet craft
Christmas happy Elf craft
Paper bag Elf
Popsicle stick Elf crafts
20. Toilet paper roll Elf
Make kids Holiday craft Toilet Paper Roll Elf.
21. Elf stick puppet craft
Elf stick puppet craft with paper plates, glue and craft supplies to help kids boost their creativity.
22. Christmas happy holiday Elf
This adorable elf is made using cork and thumb pins.
23. Paper bag Elf craft

An easy to make paper bag elf craft using paper, glue and scissors. Fun for kids who love to be involved in cut and paste activities.
24. Popsocle stick Elf
DIY Popsicle Elf Puppet made with popsicle sticks, paint, cotton balls and jingle bells.
DIY Elf crafts you can wear
Make these DIY Elf crafts you can wear:
Elf costume tutorial
DIY Elf hat
25. Elf costume tutorial
DIY Christmas Elf costume using simple closet items for kids.
26. DIY Elf hat

Make a Elf hat using felt and jingle bells.
Kids Elf activities and crafts
Have fun with these kids Elf activities and crafts:
Elf goes camping
Make DIY Elf home
DIY Elf boots
27. Elf goes camping

For this year's Elf on the shelf tradition you can help your elf set up a camp fire with this DIY camp fire for our Elf to help him make yummy roasted marshmallows. A twig, cardboard, felt and a rope will do the trick.
28. Make DIY Elf home
To bring out the adventurous side of your kids this year on Christmas, here's a DIY elf house in the wild which involves participation of all the members of the family. Kids can help in gathering the materials and using their wild imaginations can even design the outlook while parents can help the kids put their imagination into action.
Best Elf Crafts Gift Ideas
Some adorable best Elf crafts gift ideas:
How to make candy sleighs
Oreo Elf feet
Elf Christmas mason jar gifts
Santa and Elf hat candy jars
Chocolate Elf pops
Candy cane Elves
Elf legs candy craft
30. How to make candy sleighs
To think out of the box, you need to open the box first. So you better open up those chocolate boxes to make DIY Candy Sleighs. You will need chocolates, candy cane, glue gun and ribbon.
31. Oreo Elf feet
A darling gift idea for teachers and kids this season using paper to make elf feet to pack edible gifts.
32. Elf Christmas mason jar gifts
This creative and relatively easy Elf Christmas mason jar gift is not only super fun to make but also super adorable to give as gift.
33. Santa and Elf hat candy jars

This year on Christmas decorate your candy jars so they can be set as center pieces with this easy to make Santa and Elf hat candy jars with foam cones and cotton balls.
Edible Elf Crafts for kids
34. Chocolate Elf pops
This year Santa has declared a yummy treat on Christmas for kids who have been on their good behavior. Learn the recipe from the elves by following this DIY Chocolate Elf Pops tutorial.
35. Candy cane Elf
Candy canes can be dressed up in these elf costumes and your kids can do it themselves, its just like playing dress up to make Candy Cane Elves. Download free printable to complete the look.
36. Elf legs candy craft
Use paper and craft cutters to make neat Elf candy craft.
Printable Best Elf Crafts for Christmas
Make these Elf crafts with kids using free printables:
Yourself as an elf printable craft
3D paper Elf
Elf's bedroom
Christmas scavenger hunt
Elf opens a cupcake stand
Santa's letter writing kit
Christmas stocking coupon
Grow a candy cane
DIY Elf Christmas cards
Elf body cutouts
Elf opens a cocoa stand
37. Yourself as an elf printable craft

Colored paper and kid's photo is all you need to make yourself as an elf. You can decorate them on your wall and you can even hang them on the tree.
38. 3D paper Elf

Make 3D paper elf decoration. Printable no longer available.
39. Elf's bedroom
Elf on the shelf is a magical being which comes to life every night when kids go to sleep. However, even elves need their beauty rest so lets have fun making a bedroom for your cute little elf with paper boxes and scrapbook paper.
40. Christmas scavenger hunt
On Christmas morning kids always have a huge smile on their faces. They spend the entire morning unwrapping the gifts under the tree. This year make an exception to multiply the smile by using this Christmas scavenger hunt for the kids to search for their presents by following the clues.
41. Elf opens a cupcake stand
DIY cupcake stand printables to display cupcakes with fun.
Christmas ideas for kids
42. Santa letter writing kit
Make letter writing fun for kids by creating a kit and include this dear Santa letter writing printable template.
43. Christmas stocking coupons
printable coupon book
44. Grow a candy cane
If you want your kids to love planting trees, than let their imagination go wild this year for Christmas with this Grow candy cane activity. Printables are available to label the material as real gardening equipment.
45. DIY Elf Christmas cards
Make a Elf Christmas greeting card.
46. Elf body cutouts
Free elf on the shelf cutout printables can triple your family fun by hiding your elf under these costumes instead of just randomly putting them anywhere.
47. Elf opens a cocoa stand
Create an Elf cocoa stand for cold winter nights and hot chocolate warmth.
I hope you enjoyed these great ideas for making Elves this season. It's fun to be creative with kids.
DIY Christmas Trees
Popsicle stick Olaf
Check out our category CHRISTMAS CRAFTS.
Updated regularly whenever I find unique ideas.
One response to "50 Best Elf Crafts to make and love"
This site uses Akismet to reduce spam. Learn how your comment data is processed.
Sours: https://www.craftionary.net/best-elf-crafts/
You will also be interested:
And he caressed all this. I had the feeling that he was around me and in me. He accelerated the pace so that his cock flew in and out of me like a piston in a cylinder at high revs. So his penis began to beat me in the neck.
1743
1744
1745
1746
1747