09. The Dinner Party The Dinner Party (Sound Of Crenshaw / EMPIRE)
Terrace Martin, Kamasi Washington, Robert Glasperand 9th Wonder have joined forces to create a new supergroup named Dinner Party. "Dinner Party is years of friendship, shows, dinners, conversations, laughs and life experience, all converging into one moment," as band said. "Our chemistry is very strong. We all have a rapport with each other. It's like sitting down and having a conversation over drinks, and then we'll look up and be like, 'Oh, we recorded something.' You don't even realize it because it's literally just that simple. When you have the right chemistry with people, it's not hard." And we can feel and hear it, a relaxed atmosphere and a nice mix of nu-jazz, neo-soul, and hip-hop.
From our Blog: Terrace Martin shares his Three Part Music Series "Racism on Trial" Kamasi Washington, Robert Glasper and Denzel Curry.
Sours: https://thewickedsound.com/the-best-soul-albums-2020/
A new year usually ushers in a fresh beginning — an opportunity to embark on goals and aspirations. With the start of 2020, the new decade unfolded in unexpected ways but one constant thing was the amount of quality music that got us through. 
Artists found innovative ways to continue to release music under the new normal. Given the situation, perseverance was the keyword for this unsettling year. Legendary singers blessed their massive fan bases and contributed to their stacked catalog. Individuals already acclimated to the game solidified their lane in the R&B world.
As recognizable names made substantial additions to their discography, the new class of R&B singers proved they had something to say as well. Numerous amazing projects were released, a testament that good music will always prevail, no matter what. 
With much deliberation, Rated R&B presents the 30 best R&B albums of 2020, selected by the editorial team: Keithan Samuels, Antwane Folk, Danielle Brissett and Anders Hare. 
30. Thundercat, It Is What It Is 
Music inspired by the loss of his close friend Mac Miller helped mold Thundercat's fourth album, It Is What It Is. The Los Angeles native melds an arresting earshot of psychedelic funk, jazz, hip-hop, and alt-R&B into a 37-minute outing. He scores major points for putting together an LP of uncliched songs. "Overseas," a vexing yet humorous track featuring comedian Zack Fox, earns Thundercat a membership in the mile-high club.
"Dragonball Durag" is a jazzy-funk standout where he seeks validation from a love interest over his stylish headwear. "Black Qualls" is an inner-city funk jam featuring Steve Lacy, Steve Arrington and Childish Gambino. Here, Thundercat pushes for Black men to unapologetically celebrate their wins. Like within the Recording Academy, we know what characterizes progressive R&B, and it happens to be this long-player. For those who don't agree, then I guess it is what it is. — Antwane 
Listen: Apple Music | Spotify 
---
29. K. Michelle, All Monsters Are Human
All Monsters Are Human, K. Michelle's first album since departing Atlantic Records, was regarded in an interview with Rated R&B as having a lighter sound. Her taste in the smooth sounds of '80s soft rock attests to that description on songs like the aspiring love devotion "Ciara's Prayer" and the wandering lung-powered "All the Lovers." Going with her preferred type of music on the country-twanged opener "Just Like Jay" and "Love On Me," a dance-pop and R&B number made for a broader audience, K. Michelle double downs her artistic core in a new light.
"The Rain" speaks to her love interest controlling Mother Nature between her legs, while the cold-hearted "Something New" recalls her unavailable man back to the factory known as his ex. Besides achieving new ground with leaner material, the backing vocals are more harmonious and than ever before, namely on "I Don't Like You." On 2014's Anybody Wanna Buy a Heart? and again on this year's All Monsters Are Human, K. Michelle outdoes herself all for the hearts of fans and not the charts. — Antwane
Listen: Apple Music | Spotify
---
28. Aaron Taylor, ICARUS 
People strive for freedom in any capacity. Like the Greek character Icarus, Aaron Taylor is willing to take bold steps in achieving an enlightened sense of improvement. Interestingly enough, his debut album is titled after the daring mythological story. Taylor is quite cognizant of the things that come with elevating to a higher level, so striving for autonomy doesn't intimidate him. A blanket of tranquility evenly glazes ICARUS for 36 tender minutes of tales on love, security and healthy reconciliation.
Playing into the softness someone's presence can lend, Taylor requests necessary companionship on "Don't Leave Me Alone" with soothing assistance from Lalah Hathaway. Taylor intends to carry his share of the load, for numbers like "Hey Baby" and "What Do I Do" waft in the consoling seams of the mellow but intricate flavor from the shadow of R&B's past. "I like for my music to be a safe space for people," he shared with Rated R&B. In creating clearance for listeners to embrace positivity, even in uncomfortable situations, Taylor champions every aspect that comes with that journey. — Danielle 
Listen: Apple Music | Spotify
---
27. Luke James, To Feel Love/d
After a painfully-long six-year hiatus, Luke James ushered in a new era on his sophomore effort To Feel Love/d. Decorated in shimmering vocals and tenacious production, he recalls when love felt easier with tracks such as the steamy "All of Your Love" and "Blow." On the Big K.R.I.T.-featured "Traveling," James dedicates his life to his partner, belting the lyrics, "Only want to go, where you can take me." The masterful singer-songwriter channels classic '90s vibes as he finishes off with the modern-funk cut "Go Girl" featuring BJ the Chicago Kid and Ro James. A pleasant slice of nostalgic R&B rolled up into a 32-minute project, To Feel Love/d was truly worth the wait, as this 2021 Best R&B Album nominee will surely be a standout in James' ever-growing catalog. — Anders
Listen: Apple Music | Spotify 
---
26. Durand Bernarr, Dur&
From singing backup for neo-soul monarch Erykah Badu to creating catchy remixes of classic R&B and gospel staples, Durand Bernarr is a talent to be reckoned with and revered. On Dur&, the elite performer unveils multiple facets of his imagination and life experiences as an adult. An unwanted houseguest overstays their welcome on "Relocate," making the inconvenience sound less of a burden. "Gratitude" delves into his relationships with his parents and the deep appreciation he has for their growth as a family. Closing with "Summons," he challenges anyone to go toe to toe with him in a vocal spar, a sport that most wouldn't be able to keep up with.
Dur& incorporates elements that have been missed in the R&B sphere: breakdowns, significant key changes and songs that bring you to your feet. It is apparent that Bernarr is an exemplary student of the game by his vocal arrangements, technique and melody choices. Between the hearty use of his complete range and the palpably fresh production, Bernarr has found his sweet spot in remaining true to himself while intriguing the general public. — Danielle 
Listen: Apple Music | Spotify
---
25. Jhené Aiko, Chilombo
Jhene Aiko's Chilombo is a voyage of self-discovery and acceptance that is finely tuned and mastered for the world to witness. The singer-songwriter takes on a powerful journey, conquering unrequited love, melancholy and going to great lengths to achieve peace. The rawness of Aiko's sentiment is most deeply felt on the therapeutic "Born Tired." She hones in on her tenacity with the lyric "tired, but I'm fired up." She continues this reach for inner strength on the tear-jerking "10k Hours."
Joined by legendary rapper Nas, Aiko expresses grief for her brother and closes the door on past relationships. As a collective project, Chilombo is an expedition toward serenity with many meaningful stops along the way. After finding the meaning of life in her own journey, Aiko successfully inspires listeners to do the same. Nominated for Album of the Year at the 63rd Grammy Awards, Chilombo is sure to be a mainstay in R&B for years to come. — Anders
Listen: Apple Music | Spotify 
---
24. Teyana Taylor, The Album
Up until this year, Teyana Taylor proved herself to be an enigmatic figure in R&B with her first two albums, VII and K.T.S.E., respectively. With The Album, Taylor blossoms into a space of her own, coasting between five studios (A, L, B, U, M), with each representing a unique facet of her life. Complete with modernly-radiant production and cinematic visuals, Taylor's passion for R&B shines through on tracks such as the Kehlani-assisted "The Morning" and the Ms. Lauryn Hill-sampled "Ever Ever." Both songs give listeners a taste of the multiple odes to classic quiet storm sounds she offers on her latest LP.
Taylor's third project not only delves into her life as a mother and wife but it ties in alarming social commentary. The soul-bearing "Still" touches on civil injustice in the U.S. following the unjust deaths of Breonna Taylor, Ahmaud Arbery, and George Floyd. On the sensually restless "Wake Up Love," Taylor and husband Iman Shumpert take a more direct approach to survey their relationship and hone in on their love for each other in a mesmerizing duet. At year's end, The Album rounds out as one of Taylor's most vigorous efforts to date. — Anders
Listen: Apple Music | Spotify 
---
23.Alicia Keys, ALICIA 
A beautifully incoherent work, ALICIA is the seventh full-length album by the revered musician. Keys fashioned this 16-track project with encouraging and uplifting songs to remind those impacted by the pandemic, brazen racism, and other hardships, that they are appreciated and valued. "Good Job" is an ovation to all essential workers, while "Underdog" cheers for underestimated individuals on a path to great importance. "Perfect Way to Die," peppered in overwrought in piano playing, is a soul-bearing composition built on the tears of a distraught Black mother following the senseless killing of her child.
ALICIA is an artistic breakthrough for Keys, creating a genre-bending world of pioneering R&B and alt-pop soul with clear imprints of trendy stylings. She airs out frustrations for an inattentive lover on "Wasted Energy," an absolute highlight in striking a balance between lovers rock and Afrobeat. In working with the who's-who of today's R&B and pop, Keys' most-featured focused album to date shows her more fun and adventurous side, even if the LP version of "3 Hour Drive" didn't feature the most germane guest spot. "Show Me Love," fueled by an alluring acoustic guitar and a minimal drum pattern, partnered Keys with Miguel and landed her a gold plaque and a record-breaking Adult R&B hit. Though Keys has spent most of her illustrious career zeroed in on the world at large, it's comforting knowing that today her renewed sense of self as an artist is all about "Me x 7." — Antwane
Listen: Apple Music / Spotify 
---
22. Trey Songz, Back Home 
Trey Songz is no stranger to the bedroom standard, so it's no surprise that his latest effort Back Home is sure to set the mood for you and yours. Detailed in sultry gems like "Save It" and "Hands On," Songz elaborates on the minute details of a rendezvous, sure to turn on anyone who dares to listen. He and R&B newcomer Summer Walker share a moment of synergy on the Rose Royce-sampled title track, as he aims to convince his lover that their relationship is genuine love.
What makes this album different from Songz's past projects is the shift to a more nubile take on lovemaking, exploring the feels associated with long-lasting love and strength in relationships, such as the mellow mid-tempo tune "Rain" featuring Swae Lee. The Grammy-nominated serenader brings it home on "All This Love," enticing his lover to come and receive what exclusively belongs to her. Eight albums in, it's no secret that Songz has mastered the art of bump-and-grind. With all the sex appeal die-hard fans long for back by a new sense of maturation, Back Home takes the cake as one of the pillars of his extensive career. — Anders
Listen: Apple Music | Spotify 
---
21. Raheem DeVaughn, What A Time To Be In Love
If anyone knows a thing or two about love, it's Raheem DeVaughn. Each album he's released centered around that basic human need. It's no surprise that on his eighth LP, What A Time To Be In Love, he keeps the feel-good music coming. For his latest effort, the R&B hippie neo-soul rock star teamed up with production duo The Colleagues to create a masterpiece. On What A Time To Be In Love, he finds a happy medium between passion and society. "Deep Deep" and "Mr. Midnight" are classic DeVaughn bedroom bangers.
Even when he is going through the "Motions" in a relationship, he doesn't dwell too much on the downside of love. When he isn't singing about love, he is shining a light on our current social climate — drawing parallels to his 2010 LP The Love & War MasterPeace. He addresses police brutality ("Marvin Used to Say") and prays for better days ("Lawd Help Me"). Spoken word artist R.A. Brown ties the album together with her thought-provoking poems that echo the love and fight for justice. What A Time To Be In Love isn't just an album, it's an experience that has to be consumed in its entirety. — Keithan 
Listen: Apple Music / Spotify
---
20. Toni Braxton, Spell My Name
Spell My Name immediately pulls you in at "Dance," the catchy opener and empowering breakup song. Over 10 tracks, Braxton recognizes the value in producing a bite-size record of endless quality, rather than an album of fillers. Apart from the future-leaning R&B of "O.V.E.Rr" and the classical dancehall of the title track, Braxton avoids taking major sonic risks. Instead, she satisfies devotees that made her a remarkable fixture in music with solid R&B. "Fallin" sounds like Braxton in her prime, but with one minor listener's gripe for its fleeting duration.
The torch singer holds back tears on "Happy Without Me," a heavy-hearted piano ballad that makes for a top-tier emotional performance. On "Do It," Braxton's ninth overall Adult R&B hit, she sings seriously on a soapbox to a sister-friend that needs a greater push of confidence to leave an unrequited lover. Another album pleasure is "Gotta Move On." Here, Braxton's supreme voice and H.E.R.'s fierce guitar solo take the lead as the album centerpiece's greatest appeal. No one does heartbreak, confrontation, and emotional resilience, quite like Braxton. — Antwane 
Listen: Apple Music / Spotify 
---
19.Jessie Reyez, Before Love Came to Kill Us
Jessie Reyez displays the ultimate balancing act on the beam of emotions. On one end, she leans into her pliable femininity, and on the other, her searing brashness adheres to the point of view that most are wary of admitting. As some deny and numb the pain, Reyez recognizes it, utilizes it as fuel and wears it as protective armor. The key component of her approach falls between unabashed lyricism and execution.
A perfect example is "Do You Love Her," a rhythmically theatrical track that presents impulsive threats in a pretty bow. Making possession a beautifully breezy proclamation, she stakes her claim to win the war on love with "Intruders." Lingering feelings and a litany of missed opportunities steadily rise and fall in the distressing "I Do." The Toronto talent marries impassioned instrumentation with arrogant production to illustrate the degrees of heartbreak on Before Love Came to Kills Us. Reyez exercises her confidence as a willful base, holding her own as a leading female voice from her city. — Danielle 
Listen: Apple Music | Spotify
---
18.Cleo Sol, Rose in the Dark 
Music is a powerful thing. Cleo Sol understood that her gift is bigger than herself. Before deciding to release her full-length album in March, Rose in the Dark, the London native was unsure about its timing due to the pandemic. "I always go with trusting my heart and it hasn't felt quite right, but this is bigger than me and I always have to remind myself I'm simply a vessel," she wrote in a letter to her fans. On Rose in the Dark, the graceful singer puts listeners at ease with comforting affirmations that are supported by neo-soul instrumentation helmed by producer Inflo.
"Young Love," reminiscent of a classic Jill Scott track, is a confidence-booster at best. Here, Sol sends a message to the younger generation to know their worth. "Young love, I want you to value your light / I see that you're searching for peace of mind," she sings. The optimistic "Butterfly" sends a reminder to trust the process, no matter how difficult it may be. "I tell you God makes no mistakes / Your time will come, have faith," Sol asserts. At a time of disarray and confusion, Rose in the Dark brings peace and clarity. — Keithan
Listen: Apple Music / Spotify
---
17. Avant, Can We Fall in Love
Seasoned R&B heavyweight Avant returned from a five-year hiatus to unveil perhaps his most compelling album to date. Can We Fall in Love is drenched in narratives of reconciliation and old school courting. With tunes wrapped in feel-good soul and modern trap beats, Avant is able to compete with the brightest stars of today, while maintaining his signature style. The album's passionate title track and the enticing "Edible" charm smoothly with a matured style.
"All in My Head," a more contemporary track from the project, is a celebratory, sultry slow jam of how far R&B has come. On the sophisticated cut "Take It Slow," Avant is joined by jazz-savant Robert Glasper for a sensual jam that sounds like making love on a rainy night. Twenty years in the game have not changed this R&B godsend as he continues to deliver classic love songs. As a result, Can We Fall in Love rounds out as one of 2020's brightest efforts. — Anders
Listen: Apple Music | Spotify 
---
16. Ledisi, The Wild Card
Ledisi awakens a rousing presence of blues and soul on her ninth studio LP, The Wild Card. The album begins with "Anything For You," a midtempo number that gently nestles within the realms of traditional gospel. Track one signifies the instrumental base that commands the album, as she does away with programmed-based production. The exemplary vocalist has mastered the forte to invigorate commonplace topics by decorating them with her remarkably riveting melodies. The project would be deficient without her infamous scatting prowess, making modest appearances that include the gracefully undulate "Now Or Never."
Drenched in dramatic wretchedness, Ledisi's embellished display of her vacillating relationship on "Same Love" is one of the album's top performances. Pieces like "WKND" and "Wake Up" featuring Sa-Roc contain calmingly energetic elements of jazz that contribute to the LP's uniformity. With respectful esteem, Ledisi pulls from various music periods to develop an album that breathes life into those timeless sounds. — Danielle 
Listen: Apple Music | Spotify 
---
15. Giveon, Take Time 
Very few new male artists are singing with such unflinching honesty and vulnerability in their voice and delivery. Giveon is a clear exception. In channeling the kindred spirits of classic soul greats with his thick, sensitive baritone, he also mixes in his own pedigree of bold and stirring R&B that adds a current touch. Like gap insurance, Giveon covers himself with an extra layer of personal and emotional protection with a songwriting credit on all eight songs on the Grammy-nominated Take Time. "Heartbreak Anniversary" is gauzy lyricism at its best, encompassing unplanned observances of an ended romance.
Containing cosmic soul backing vocals akin to the legendary Earth, Wind & Fire, "This Ain't Love" deals with an undefined relationship head-on and with no-frills. Minutes before, Giveon, fully aware of his deceitful next move, watches his texts inbox for a new set of visible typing dots from an affair partner on "Favorite Mistake." But, in contrast, "World We Created," fostered by faint guitar riffs, hears Giveon affirming his lady's gut feeling of unfaithfulness as baseless. The more Take Time runs, the more one may nitpick that its track listing should play back to front to fit the incoherent love narrative aptly. Even though the brawny voiced singer's extended stay in the heartbreak hotel may be rightfully warranted to some, the bottom line is: Giveon has R&B in the palm of his hands. — Antwane 
Listen: Apple Music / Spotify
---
14. Shawn Stockman, Foreword 
As a member of one of the best selling R&B groups of all time (Boyz II Men), Shawn Stockman is far from a rookie in the music industry. However, he makes his official introduction as a solo artist on his debut LP, Foreword. The 11-track set primarily navigates in the traditional R&B lane, while dabbling in the contemporary R&B byroad. Sonically, the album flows smoothly like butter. Amorous tracks like "Secrets" and "Goin'" are perfect for a tender lovemaking playlist.
Though the album exudes romance, Stockman makes time to acknowledge some of his flaws. He addresses mistakes he made in a relationship on "Don't Spare My Heart," while praising his woman for sticking with him through thick and thin on "All I Do." He even gets transparent about his experience seeking validation through social media on "Me." If Foreword is any indication of what's next for Stockman, then hurry up with the book. — Keithan 
Listen: Apple Music / Spotify
---
13.Kem, Love Always Wins
Kem's first album in six years is a timely reminder that, amid uncertainty and unrest in the world, Love Always Wins. Much like his previous works, the album is filled with heartwarming tunes about finding love and falling in love. Kem loyalists will appreciate his signature "Hey Girl" line that appears on various tracks. This time around, the R&B balladeer chose to push his sonic boundaries to tap into new areas. Don't worry; the progressive production on tracks like "Can't Stop Loving You" and "Love" doesn't sacrifice the integrity of the album's overall soundscape.
"Friend Today" is a country-tinged call for unity at a time when the country is divided. "I just wonder / What the hell we fighting for?" he asks over acoustic guitar strums. The stripped-down approach allows for Kem to make a powerful statement without listeners getting distracted by the production. Love Always Wins is a solid comeback for the highly qualified love ambassador. Vocal appearances by Toni Braxton ("Live Out Your Love") and Erica Campbell ("Love Always Wins") make the album even more delightful. — Keithan 
Listen: Apple Music / Spotify
---
12. Leven Kali, HIGHTIDE
Leven Kali hit a home run with 2019's LOWTIDE, but the world wasn't prepared for its follow-up HIGHTIDE. The sophomore project is an exemplary sequel, pillared by tunes of young love and intense attraction on tracks such as the Syd-assisted "Made 4 U." As a whole, it draws from numerous musical inspirations, from disco and funk to rap and folk. HIGHTIDE doesn't skimp on the good vibes, either, as "12345 (Get Real)" is a Saturday night jam, reminiscent of the New Jack Swing era ushered in by the legendary Teddy Riley. Kali continues to push the envelope of R&B on the rock-heavy "Get By" as he delves into the struggle of maintaining a relationship through financial strife. HIGHTIDE is hard proof that the sophomore slump is not for everybody. As Kali continues to grow in popularity, he has cemented HIGHTIDE as a memorable stop along the way. — Anders
Listen: Apple Music | Spotify 
---
11.Joy Denalane, Let Yourself Be Loved
Joy Denalane could've shared a packed tour bus in the 1960s with Diana Ross and The Supremes and The Temptations. Her fervid singing voice and choice of live instrumentation embody the Motown era. The backstory for Let Yourself Be Loved all came down to finding the right collaborator (seasoned pianist Roberto Di Gioia) to produce the five-year-old material. For much of the follow-up to 2017's Gleisdreieck, Denalane is tangled in a complicated web of true love — whether it's going through a period of happiness or experiencing trying times. The latter topic turns up on "I Gotta Know," an ear-burner rumor report about a two-timing man.
Toyed with vintage backing vocals that resemble Martha and the Vandellas, it's a record that would've won her acclaim on the iconic Ed Sullivan Show. In no hurry for a commitment and antsy for a response from a potential love interest on an optimistic lift to wherever the road leads, "The Ride" is an alluring and sure-footed taste of exhaust. One standout, "Be Here In The Morning" featuring C.S. Armstrong, embodies the burning desire of preserving an enduring romance that is contingent on the safeguards of each other's love and promises. Another album highlight, "Top of My Love," finds Denalane dripping in hard-won sweat after a rigorous climb toward the peak of self-affection and unlocked potential. The fact that Denalane released Let Yourself Be Loved under the legendary Motown Records imprint just speaks volumes to her very classic sound of artistry. — Antwane 
Listen: Apple Music / Spotify
---
10.Aloe Blacc, All Love Everything 
Aloe Blacc is one of those rare artists who can sing just about anything. It's even more gratifying that he can produce quality music that is universally appreciated. Sure, in years past, multiple media outlets have cast him in different genre roles, from a neo-soul singer to a pop star. But on his first album under the BMG imprint, Blacc is auditioning himself permanently as a thematic artist. All Love Everything is a heartfelt collection of songs addressing familial togetherness, self-assertion, unabashed love, and wisdom. Standouts are many, including the shining moment "Glory Days" and the barebone-guitar closer "Harvard." On the first, designed for summer madness, Blacc, aided by a sassy Spanish guitar and penetrating bass, gazes forward to even more great times ahead with a special person.
"Harvard" is just as lovely, a Forest Gump bench tale about the everyday struggles of an overcommitted and overworked mother of two who doesn't have a fancy degree to her credit; but has hard-earned experience of life. The folksy opener "Family" is a declaration of what matters the most during these uncertain times. The catchy title track and the piano-based lead single "I Do" are similar to that of an age-old romance, while the blues-indebted "Hold Tight" and the gospel signifier "Corner" both stand in solidarity with one another. "Nothing Left But You" hints at an Ed Sheeran Hot 100 smash but does it with more authenticity, soul, and finesse. In a press statement, Blacc said, "Rather than a genre, my music follows a theme I call A.I.M.: affirmation, inspiration, and motivation." All Love Everything has proven to be all three. — Antwane 
Listen: Apple Music / Spotify
---
9.Xavier Omär, if You Feel 
Honesty is the best and only policy, according to Xavier Omär. His authenticity glows vocally and lyrically, and the case is no different on his sophomore LP if You Feel. The title doesn't necessarily pose a dare, but grants fans permission to allow themselves to be present in whatever emotions arise when listening to the album. For his long-time followers, "FIND ME." is an unusual sound, but the irrepressible number will bring your eardrums to attention. In the spirit of transparency, he provides a glimpse into the married life on the early 2000s-inspired slow jam, "So Much More." While physical intimacy is a healthy part of matrimony, Omär treads new territory on songs like "want/need" and "SURF" featuring Masego.
If a dose of self-discovery is what you seek, be sure to run the tracks "Bon Iverre" and "More Than Less," as he gets to the heart of his spirituality and a stronger sense of self. Omär doesn't shy away from emotions; he allows them to empower him to create compelling songs that draw an undeniable connection to the listener. While most know him from his joint debut project Hours Spent Loving You with Sango, Omär separates himself from that sonic perspective to showcase and reintroduce his unequivocally distinct sound on if You Feel. — Danielle 
Listen: Apple Music | Spotify
---
8. Dvsn, A Muse In Her Feelings
Dealing with the emotional damage from a failed relationship can put someone in a vulnerable condition. Dvsn's third album, A Muse In Her Feelings, creates a safe space for the heartbroken to unpack their baggage to make room to open up again eventually. The brooding opener "No Good" harps on the insecurity developed from love lost. "I'm just no good at love / Got me thinkin' / Love ain't no good for me," the duo's vocalist Daniel Daley croons.
Vulnerability is a central theme of this convoluted love tale. It gets to the point where the idea of love is no longer an option ("Courtside" featuring Jessie Reyez). However, Dvsn knows that even behind the walls we like to build to protect our timid hearts, love is still a human need that we all desire. At a time of reflection, we sometimes yearn for validation that the love once felt in a relationship was authentic. "Miss Me?" is a timorous tune that questions if two ex-lovers still have feelings for each other. Some post-breakup routines include clubbing.
The Future-assisted "No Cryin" answers the question posted in "Miss Me?" with lyrics like, "No cryin' in the club, girl / You know that wasn't love." As the storytelling progresses, hope for new love becomes more apparent. The Usher-sampled "Between Us" featuring Snoh Aalegra and the heartwarming "For Us" are just a couple of examples that show that love is on the horizon.
Like an artist incorporating different colors in their painting, Dvsn proves that their sonic palette is just as diversified. While their signature throwback R&B sound flows throughout the album, they also experimented with dancehall ("Dangerous City") and even Baltimore club music ("Keep It Going"). A Muse In Her Feelings is proof that Dvsn isn't afraid of taking creative risks. For that, A Muse In Her Feelings is their most daring album to date. — Keithan 
Listen: Apple Music / Spotify
---
7. Tiana Major9, At Sixes and Sevens 
Running just under 25 minutes, At Sixes And Sevens is a snapshot of London singer Tiana Major9's puzzling yet inspiring voyage to finding love. The path to finding love isn't always easy; there is usually a lot of trial and error along the way. For any journey to begin, one must be willing to embark on it. Tiana seemingly acknowledges this sentiment with the opening number "(I Accept My Emotions)." The project gives listeners a glance at the stages of a relationship. A courageous Tiana pursues her crush ("…Exclusively") and eventually takes a chance on starting a relationship ("Lucky"). The retro-soul "Collide" with EARTHGANG, which is now nominated for Best R&B Song at the 63rd Grammy Awards, details the feeling of falling in love.
On the reggae-tinged "Think About You," Tiana sings about needing more hours in the day to think about her man. The project ends with Tiana feeling uncertain about the future of her relationship ("Real Affair…") and contemplates leaving her partner for good ("Same Space?"). On the latter tune, she sings, "Is this my destiny, to set you free?/ Is this my destiny, lying here with me? / Giving the best of me, can't you see? / I've got more love to share / Maybe we should stay right here." From the meticulous storytelling and refreshing production to Tiana's mesmerizing tone and plush harmonies, At Sixes And Sevens will leave you wanting more. — Keithan 
Listen: Apple Music / Spotify
---
6. John Legend, Bigger Love
Conceived far before the events of this tumultuous year, Bigger Love celebrates everlasting love as John Legend serenades with soothing falsettos, bold instrumentation, and groovy new sounds. Legend embraces trap-tinged and reggae-infused R&B tracks like the LP's title track and the Koffee-assisted "Don't Walk Away. On the former, Legend shuts the world out in a spirited and vivid declaration that nothing can top the love in his heart. He visits all facets of deep affection past, present, and future to achieve a crystal-clear image of enduring love.
On the reminiscent "Remember Us" with hip-hop phenom Rapsody, Legend addresses the fond memories of laying the foundation of his seven-year marriage. The stirring ballad "Conversations in the Dark" encourages the idea that Legend's love for his wife Chrissy Teigen and family is unconditional. While Bigger Love was recorded and released before the heartbreaking loss of Legend and his wife's newborn son Jack, its message carries through the dark and challenging period for their family. It proves that there is still love even in grief and pain. With Bigger Love, Legend manifests the kind of passion for life and loved ones that stand the test of time. — Anders 
Listen: Apple Music | Spotify 
---
5. Victoria Monét, Jaguar
Victoria Monét may have conquered the music industry with her congenital songwriting abilities, but in 2020, she faced her most significant frontier yet: transforming into a solo star with her latest release Jaguar. The shimmering project is decorated in sultry jams and R&B escapades that are sure to have you on the edge of your seat. Monét welcomed audiences to her unapologetically sensual world and unbolted sexuality, stunning with the overt quiet storm-inspired "Moment," with lyrics like "fuck a fantasy, this your mother fuckin' moment." 
The mommy-to-be continued her sexual motif with the forward midtempo jam "Dive," and pushed forward into new territory with the energetic title track and disco-tinged and Khalid and SG Lewis-assisted "Experience." The former is a nostalgic trip, exploring sexual confidence over serenading '70s horns and an addictive backbeat; the track is perhaps the project's centerpiece. Speaking of confidence, "Ass Like That" is a shot of credence in a four-minute ode celebrating Black skin and pride. Monét is a blooming star with songwriting abilities comparable to the greats, yet an artistry that remains nearly untapped as of 2020. While her journey is far from over, Monét made her mark this year with sultry rhythms and reassuring R&B jams with Jaguar. — Anders 
Listen: Apple Music | Spotify 
---
4.Lianne La Havas, Lianne La Havas 
Art imitates life, and without living it, there's not much to say. Lianne La Havas took the necessary time to experience life and the narrative was well worth the five-year hiatus. Her eponymous LP tells a compelling story from beginning to end. From the inception and infatuation of a romantic relationship to returning to self at its demise, the South London songbird captures each emotional degree that'll breed personal reenactments within the listener.
The sentimental sequence is laid out in perfect order as "Bittersweet" braces you for the flaring journey that is to come. Butterfly-like piano flutters on "Read My Mind" add to the inebriating whirlwind a first date can bring. After flirtatious fixations, solidifying the commitment and feeling optimistic that things will work out when they eventually don't, La Havas cements the self-titled piece with odes dedicated to the self restorative process. Ending with "Sour Flower," inspired by her Jamaican great-grandmother, she regains the necessary pieces of herself on this cogently optimistic number; a literal example of rebuilding with assorted instrumental details falling into place as the track endures.
An album highlight is "Please Don't Make Me Cry," co-created with her good friend Nick Hakim. His comfortably eerie presence is hard to miss on the acutely distressing track as La Havas definitively pleads to save her tears. Her eloquent rasp enhances the tone and energy for this emotive album that contains a slight somberness with a dash of hope. — Danielle 
Listen: Apple Music | Spotify
---
3. Chloe x Halle, Ungodly Hour 
There is nothing absurd or irreverent about Chloe x Halles's sophomore album, Ungodly Hour. While their debut album showcased their tremendous talent, the gifted duo has exhibited significant growth personally and musically on this invigorating LP. The anticipated chorally pristine harmonies and heavenly melodies are expected, as their brightly dulcet sopranos blend in a methodically natural way. Their debut waded in their experimental take on R&B, adhering to their approach on life as teenage girls.
This sophomore effort was a pleasantly unexpected continuation of their energetically fresh sound. From developed vocal arrangements to integrating heavier traditional R&B elements in the production, these sisters documented their multifaceted maturation in an extremely enjoyable manner to sonically experience.
Between the two albums, Chloe x Halle have gained a self-assurance that is embedded throughout Ungodly Hour. Coming into their womanhood, they explore the intricate nuances of becoming adults. Whether they're expressing their sexuality ("Ungodly Hour"), bouts of solitude ("Lonely") or unoriginal acts of courting ("Busy Boy"), the girls share their accounts against irresistibly groove worthy tunes. For anyone who doubted they would deliver a dynamic follow up to their debut, proceed to ask for forgiveness the second you press play.  — Danielle 
Listen: Apple Music | Spotify
---
2. Ro James, MANTIC
The definition of mantic is "of or relating to the faculty of divination," according to Merriam-Webster. On his sophomore album, Mantic, Ro James goes on a quest to seek a deeper understanding of all that love entails. He eases into the nearly hour-long LP with "Powder Room," a steamy intro that paints a vivid picture of spontaneous sex. The dark yet erotic vibe is a theme that continues throughout the album. He explores Ludus love on "Touchy Feely" and "Rain." The latter tune, produced by D'Mile, is among the standout tracks on the LP. On "Be Mine," which contains similar production elements heard on Audio Two's "Top Billin," he manifests real love will come his way soon. 
Even though sexual innuendos flow throughout the track, James shows that his mind extends beyond the bedroom. "I love you like the ink is dry / Ask the universe for true love / And God sent you," he sings. In past interviews, James revealed that he was inspired by a past relationship when recording Mantic. So, it's no surprise that he taps into the darker parts of love on the album. On the Adult R&B top 10 hit "Excuse Me," produced by Pierre Medor and Tricky Stewart, James reflects on a one-sided love situation. Sometimes breaks are necessary for both partners to grow in a relationship.
On "Plan B," featuring Brandy, James is willing to rekindle the fire if his ex doesn't have any luck with love going forward. R&B fans should appreciate the structure of James' concept album. It includes an intro, an interlude and an outro, reminiscent of contemporary R&B classics that remain in rotation.
Although Mantic flew under the radar commercially, it still adds to the seeds James has been planting over the years that will eventually bloom into the flowers he will receive in the future. — Keithan 
Listen: Apple Music / Spotify
---
1.Brandy, b7
For decades, Brandy has remained relatively meek about her long-lasting position in the music business. In a boastful line lifted from "I Am More," the elusive legend finally points out over fussy electric guitar strikes that she's "been an original since 1994." It's an irrefutably lyric backed by her prolific catalog engorged by skilled vocal embellishments and frequently referenced fan and peer-favorite tunes. Already widely considered as the vocal bible, Brandy doesn't get enough credit as a modest individualist who never gets caught making the same album twice. Case in point: b7, the first album by the vocalist since 2012's Two Eleven and an unexpected contrast from her earlier works. 
The majority of the album, courtesy of resident Brancamp cabin leader and Grammy-winning producer Darhyl "DJ" Camper, uses sensitive writing from a first-person perspective and takes a magnifying glass to the last eight years of Brandy's life outside of the public eye. On "Unconditional Oceans," an untried expressway of melody and song structure, she uncomfortably holds a mirror up to herself and addresses the self-destructive woman who was nearing a disastrous derailment.
Brandy said on "Lucid Dreams" she was "abusing ambient" — and she didn't lie. Her contorted harmonic range and the sounds of unending running water traverses the record about wandering aimlessly to retreat to a tranquil hideaway to discover a brand new pursuit of clarity and awareness. Motherhood is a central point at the heart of b7, where she and her daughter Sy'rai strut fearlessly in "High Heels." On "Baby Mama," a powerful message about motherhood, Brandy expunges the negative connotation of the Black cultural term. 
b7 is a throwback to the three-part interlude and single release rollout (duet, rap/sung collabo) of her previous work, 1994's self-titled LP and 1998's Never Say Never. "Saving All My Love" nearly recalls the name of a Whitney Houston classic, as well as cements the late icon's goat status. By any standard, Brandy's impressive tone sizzles on "Say Something," which is flourished with hard piano playing, stabbing horns and rumbling bass, seeks a reaction from an unrequited lover. One great use of new songwriting trends is the Victoria Monét-authored "Rather Be," a love hangover that features Brandy's nonlinear soul at the brim. 
What makes b7 most singular and introspective is its references to her mental health. "Borderline," an inescapable composition and the album's biggest song, addresses schizophrenia at its emotional brink. Marked by ghost vocals, fine-tuned and stacked to perfection by the late LaShawn Daniels, Brandy's unhinged tone here is as complex as the cognitive disorder. "Bye Bipolar" closes b7 in a cathartic and triumphant way. Musically, this therapeutic song is fronted by a grand piano. Brandy figuratively and literally waves so long to the depressive illness that she best describes as a toxic partner and an unhealthy past relationship. b7 may not be as tunefully lucid as her previous albums, but it still has a profound impact on those that genuinely want to see Brandy succeed, and most importantly, be happy. — Antwane 
Listen: Apple Music / Spotify 
---
Honorable Mention: Mariah Carey, The Rarities 
Imagine perusing through a museum dedicated to Mariah Carey. After enjoying her award trophies, iconic ensembles and more, you stumble across an obscure door that looks almost like a vault. You've now entered The Rarities, Carey's latest collection of musical moments that she recorded throughout her long-lasting career. "I truly feel like this album ties together so many defining eras of my life and my journey as an artist," Carey said in a statement.
The two-hour sonic experience includes a mix of B-sides ("Slipping Away"), unreleased songs ("Cool On You") and even a full concert in the second half (Live at Tokyo Dome). Each track is noted with the year that it was recorded, ranging from 1990 to 2020. Since her introduction, Carey has released songs that have shifted culture and have been the soundtrack to many of our lives — especially her devoted Lambs. With The Rarities, Carey flips the script and allows the world to access the secret soundtrack that she has been curating unobtrusively. — Keithan 
Listen: Apple Music / Spotify
---
Follow Rated R&B's editorial team on Twitter
Keithan — @IamKeithan
Antwane — @iam_antwane
Danielle — @DaniBKnowing_
Anders — @andersdotcom
Tags:Best of 2020
Sours: https://ratedrnb.com/2020/12/the-30-best-rnb-albums-of-2020-staff-picks/
The 15 Best Soul, Jazz and R&B Albums of 2020
The best albums and EPs you need on your spin list from 2020. Featuring Teyana Taylor, Brent Faiyaz, Ego Ella May, Gaidaa and more.
---
2020 has in many ways been a year like no other. From the numerous lockdowns here in the UK, to a complete change in the way we live, it's been a whirlwind. Thankfully, one of the most consistent things has been the brilliant music produced throughout the year, in many cases delivered through albums. This was especially the case in Soul, Jazz & R&B.
In 2020, Soul, Jazz and R&B artists have delivered exceptional projects, albums and EPs alike, that produced a slew of songs that kept us going through the many seasons, quarantines, lockdowns, tiers and more. Artists took the tough year and turned it into great music and for that, we're forever grateful. So getting to it. The 15 best Soul, Jazz and R&B albums of 2020 you need on your spin list.
---
Cleo Sol – Rose In The Dark
Cleo Sol, the London born singer-songwriter whose unique brand of soul simply pierces the heart, blessed us with by far one of the stand out albums of 2020.
Rose In The Dark is soul music at its finest with Cleo's voice dazzling throughout. Lyrically and melodically, she paints intensely vivid images laced over smooth soulful production which delights throughout. The 11-track album lasts just under 40 minutes is yet again another example of a project from the next gen that is doing justice to Soul and R&B.
Sounds like…
An eclectic amalgamation of Blues mixed with contemporary Soul.
Speaks to…
True lovers of early 2000s Neo-Soul lovers who appreciate an artist brave enough to share their introspective perspective.
Start with…
When I'm In Your Arms
---
Kehlani – It Was Good Until It Wasn't
After blessing us with her 9 track project While We Wait in 2019, a lot changed for Kehlani between then and the release of her new album. She became a mother and confessed that parenthood has had a big impact on the album. Lyrically, she is more honest than ever, alongside elite production throughout.
Creatively, she upped her levels by shooting an array of self-directed visuals for the album during quarantine. It Was Good Until It Wasn't truly cements her position as one of the key figures in the world of current R&B.
Sounds like…
A true depiction of a balanced album with R&B roots at its core but a diverse mix of sounds throughout. Plus dope beats and a voice with melodies to match
Speaks to…
Music lovers who appreciate a diverse mix of sounds
Start with…
Toxic
---
Wizkid – Made in Lagos
Wizkid's legacy as a diverse yet soulful artist has already been cemented. That said, Made In Lagos genuinely takes things up a notch. His 4th studio album is easily his most sophisticated as he showcases his talent effortlessly well.
Sounds like…
Vibes upon VIBES! literally. Made in Lagos is the true definition of how to make an eclectic album. No track sounds the same sonically but fits perfectly well together due to Wizkid's brilliance.
Speaks to…
That mood when you wanna just zone out and enjoy the vibrations of music.
Start with…
No Stress
---
SAULT – Untitled (Black Is)
The saying 'Art imitates life' was in full effect on SAULTS's monumental album 'Untitled (Black Is)'. 2020 has been an eye opening year for a host of reasons. At long last, the topic of racial injustice was put on front street in a way not seen in decades. Untitled (Black Is), as the title firmly suggests, hit home on this topic throughout. However, it was the way in which the album was creatively cultivated that really stood out. Never sounding preachy, Untitled (Black Is) captures all of the raw emotions of anger, pain, resentment as well as hope of the moment and truly could not have been released at a more poignant time.
Sounds like…
Sonically, the record rides a similar musical lineage as their previous releases, however, the stakes here are on another level here throughout. Producer Inflo, singer Cleo Sol, and a host of luminary guests including Michael Kiwanuka deliver a truly mesmerising collection of heartfelt deeply soulful tracks. Motown inspiration of 60's soul and 70's funk is also evident throughout, making for an album that plays out as a complete experience from beginning to end.
Speaks to…
A genuine insight into society's injustice whilst remaining hopeful for a better tomorrow.
Start with…
Miracles
---
Lianne La Havas – Lianne La Havas
The hugely talented Lianne La Havas came back with a bang this year with her new self-titled album. Despite not dropping a project since 2015, the wait was well and truly worth it. Lianne delivered brilliantly vivid storytelling music throughout, with a genuinely heartwarming soul that resonates.
Sounds like…
Chilled, retro soul at its very finest. vibes throughout, touching on a very reminiscent to Corrine Bailey Rae and early Tracy Chapman. Lianne's multi layered vocals and vivid lyrics help to steer the album's self-assured soulful direction.
Speaks to…
Purposefully bold yet tender, this album touches on a host of relatable topics from self-growth to life and love.
Start with…
Bittersweet
---
Tom Misch & Yussef Dayes – What Kinda Music
Whenever two iconic talents join forces to create an album, there is always added interest and What Kinda Music simply does not disappoint.
As expected, the album has a solid jazz-based undercurrent. However, this is far from where the journey sonically ends. Elements of vintage hip-hop, and soul remain on-show throughout. Such varied sounds is a key standout on the project and helps with its all-round intrigue. The album also features a lot of live instrumentation, adding to the atmosphere of the project.
Sounds like…
An LP that you can throw on in any moment when you wish to be taken to another sphere. What Kinda Music, is an album that goes against the grain of an album structure and one for the musical purist.
Speaks to…
A truly fluid musical experience from start to finish.
Start with…
Nightrider
---
Teyana Taylor – The Album
Without doubt Teyana Taylor is one of the most diversely talented entertainers of her generation. In June, she dropped her very much anticipated album, The Album. Teyana being the dope creative she is, the project plays out in 5 sections linked to the acronym A, L, B, U, and M.
Moreover, if being a talented singer, songwriter, dancer and actress wasn't enough, Teyana also took the videography of the album into her own hands, self-directing the visuals on the album.
Sounds like…
Consisting of 23 tracks The Album embodies Taylor's creativity and is a far cry of when she previously felt stifled creatively when recording previous projects. The fusion of different soulful sounds further implements Teyana as a true unique R&B artist.
Speaks to…
Elite R&B music from an artist you cannot box into any category.
Start with…
Bare Wit Me
---
Brent Faiyaz – F*ck The World
As the shift in modern R&B has shifted in recent years, so as the prominence of slow-groove 'dreamy R&B'. One of the best in this lane is Brent Faiyaz. This year he dropped his debut project Fuck The World.
As the blunt title suggests, the album is unapologetic but this does not tell the full story. The scene of airy, mystic soul is in abundance on the 10 track project as Brent vocally delivers a varied treat of R&B.
Sounds like…
Introspective soulful R&B that is chill, yet hits with its ability to resonate.
Speaks to…
As an artist, Brent on Fuck The World delivers brutal honesty of the highest order. Meshed with a variety of soulful sounds sonically.
Start with…
Been Away
---
Ego Ella May – Honey For Wounds
South-Londoner, Ego Ella May artist provided us with a majestic mix of contemporary Jazz / Neo Soul meshed with eclectic R&B this year on the album, Honey For Wounds. Full of layered songwriting unique to Ego, the album is a delightful listen spanning 11 tracks.
Sounds like…
An artist that does not shy away from both political and personal topics with ease. Vocally she is flawless and has a heartwarmingly rich tone that really resonates with the soul of the listener. Something that has drawn her to many comparisons to Erykah Badu.
Speaks to…
A modern-day masterpiece that not only soothes the soul but goes very far in healing it. Taking on life beyond just love and romance as many albums do
Start with…
Girls Don't Always Sing About Boys
---
Che Lingo – The Worst Generation
Without question, Che Lingo is one of the most versatile rappers in the UK right now. A witty rapper with fantastic depth and confidence to his bars, he definitely cuts through in a currently stacked climate, as the UK rap scene progresses.
His debut album The Worst Generation is a true stand out project and marks him out as one that is set to shape the future of rap in the UK.
Sounds like…
Soulful Hip-hop displayed in its true essence. Relatable, yet thought provokingly insightful The Worst Generation sheds light on what Che has gone through to this point.
Speaks to…
Themes of introspection, mental health and everyday life battles are prevalent on the project with Che Lingo's vivid wordplay helping to paint pictures that resonate from beginning to end.
Start with…
Bobbing For Apples
---
Brandy – B7
Eight years had passed since her last album but in 2020, the long wait was finally over as R&B icon Brandy blessed us this month with her new album B7. A genuine R&B legend, her legacy speaks for itself with her career having transcended close to 3 decades.
Sounds like…
B7 does a great job of blending vintage R&B aesthetics with the current climate without feeling like it's trying to do too much sonically.
Speaks to…
Elite R&B that remains true to itself in every meaning of the word.
Start with…
Borderline
---
Nápoles – Slowin It EP
The Swedish based musician caught our ears with her dope first single Slowzy earlier this year and in September, released her debut EP Slowin It. The 6 track EP showcases her organic fusion of neo-soul, modern R&B and hip-hop.
Sounds like…
Vocally, Nápoles' conversational tone shines throughout alongside a backdrop of soulfully smooth beats. The project really plays through seamlessly with vibes that hit your soul.
Speaks to…
Melodic Neo-Soul intertwined with an introspective modern twist.
Start with…
Slowzy
---
Pip Milllet – Lost In June EP
The Manchester based soulful songstress dropped her eagerly anticipated EP entitled Lost In June this year. Lost In June consists of 8 tracks, which take us on a journey of reflection and honest emotions with Pip's enriched soulful tones engrained throughout. The project helps to reaffirm Pip Millett's place in modern R&B and why she should be an artist keeping tabs on.
Sounds like…
Lost In June has more than enough soulful variance to keep the EP stuck in heavy rotation for some while. Pip Millett is a fantastic addition to the world of R&B and Lost In June helps only to cement this further.
Speaks to…
Lost In June consists of 8 tracks, which take us on a journey of reflection and honest emotions with Pip's enriched soulful tones engrained throughout.
Start with…
Heavenly Mother
Gaidaa – Overture EP
It has been a steady and assured rise for the talented Dutch based artist Gaidaa, who dropped her EP Overture in July. After dropping a series of very impressive singles in recent years, her debut EP did not disappoint. The EP cohesively showcases her versatility across the 8 track project.
Sounds like…
Blessed with a brilliantly soulful voice, her melodic harmonies alongside brilliant lyrical ability to story tell really shine through on Overture.
Speaks to…
Soulfully diverse R&B with an extremely soothing voice to match. Overture is very well put together EP with huge replay value.
Start with…
Falling Higher
Tiana Major9 – At Sixes and Sevens EP
Rising R&B songstress Tiana Major9 released her first EP since signing to the well-renowned record label Motown Records this month, titled At Sixes and Sevens.
The EP is a wonderfully packaged project that merges elements of traditional R&B alongside modern R&B and neo-soul.
Sounds like…
At Sixes and Sevens is the follow-up to her 2019 EP, Rehearsal @ NINE and showcases Tiana's steady progression as an allround artist. Vocally, Tiana is effortless throughout and in parts sounds very similar to Marsha Ambrosius, which is a huge compliment!
Speaks to…
Heartwarming soulful R&B from an artist not afraid to bare her feelings through vividly strong songwriting.
Start with…
Same Space?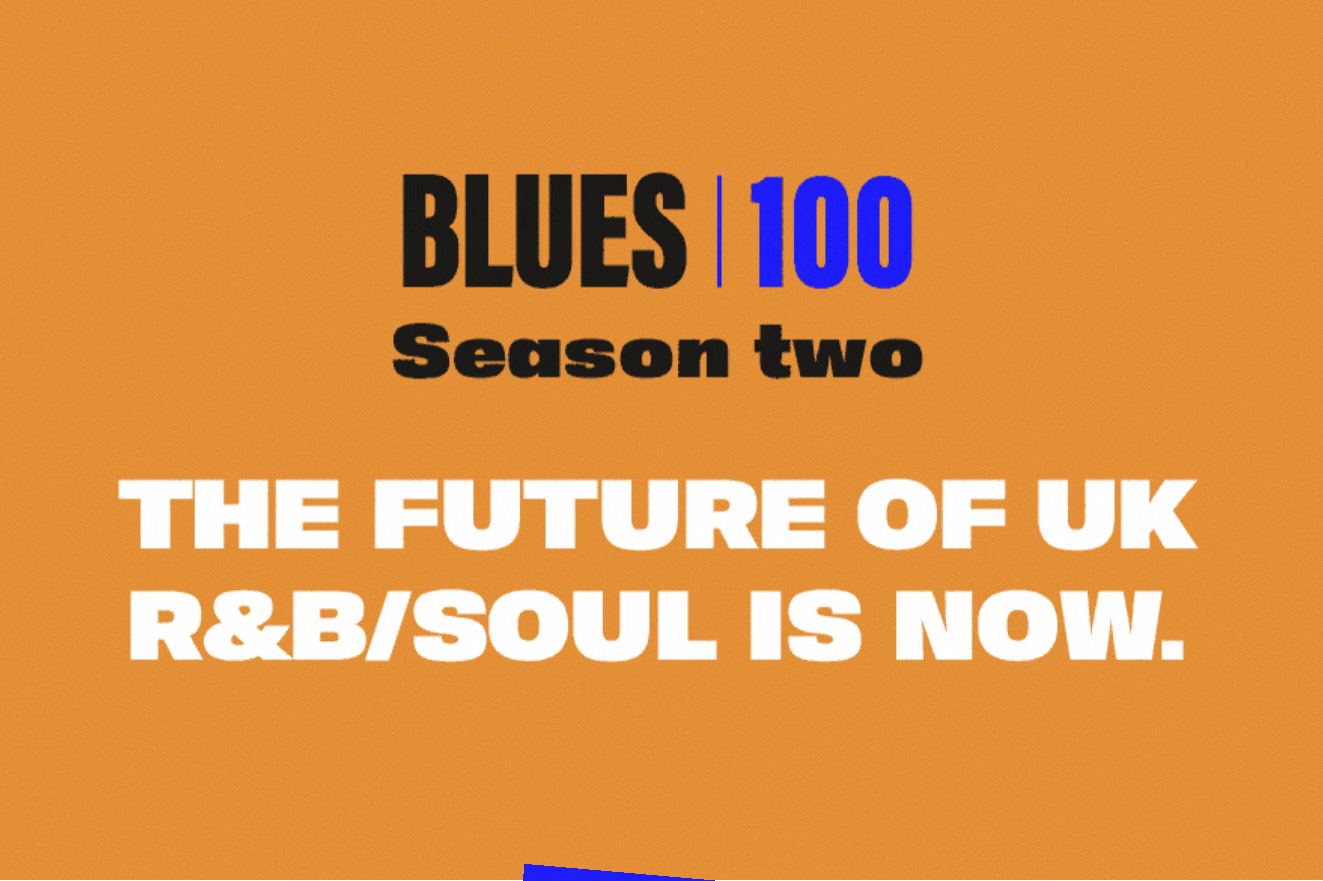 Sours: https://thebluesproject.co/2020/12/15-best-soul-jazz-rnb-albums-2020/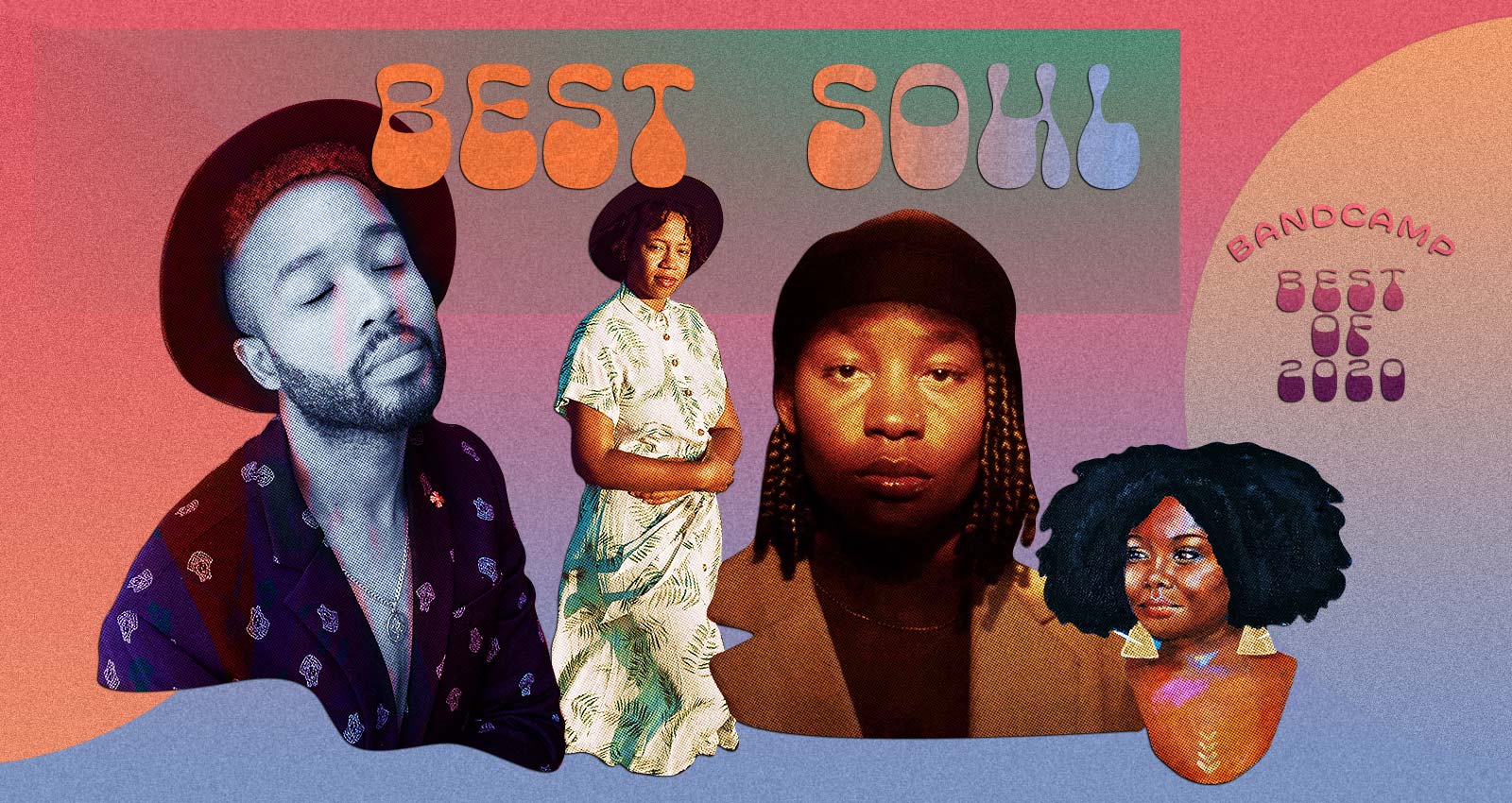 The year 2020 will go down in history as a year like no other. The pandemic. The violence. The riots. The will of the people rising up against what, at times, felt like a mine-field gauntlet. Throughout, artists have buoyed us by sharing their gifts, even amidst the eye of the storm. This list celebrates just a few of the 2020 releases that spoke truth to power and shed light in the midst of darkness.
Sunny War
Can I Sit With You?
Sunny War is unfailingly fearless—always making music that challenges and illuminates. On Can I Sit With You? War looked beyond the pandemic's raging illness and continuing threat to explore a world—and people—isolated and estranged long before the disease arrived. War ponders how to love in a world that feels unsafe and upside down. Have we figured that out yet? No. But War's music confronts the darkness, and that's a crucial start. She has continued releasing searing musical indictments, including the recent "Orange Man." Hers is the voice of the future.
Alecia Renece
Play Vol. 1
Over the course of the last year, Alecia Renece released a string of lovely EPs and singles: Play Vol. 2, "Sing (La La La)," and "In Your Prison" (written in honor of a friend who survived sexual assault). But it was Play Vol. 1 that kicked off this prolific run. Covering old school, classic soul, the Washington, D.C. artist re-imagines songs like "Change Gonna Come" and "Baby, I Need Your Loving." Her fresh remakes confirm that classics remain timeless, especially when re-envisioned by gifted, thoughtful artists.
Tremendum
Winter
Sours: https://daily.bandcamp.com/best-of-2020/the-best-soul-of-2020
2020 best soul albums
The 10 Best R&B Albums of 2020: Staff Picks
10. Brandy, B7
Eight years since her last release and three years in the making, Brandy Norwood's B7 arrived at the end of July like a salve, with warm production and messages of self-love. Her seventh studio album goes to unexpected places, diving headfirst into loneliness, depression and anxiety, while deep bass and watery synthesizers -- and sometimes actual water sounds, like on "Lucid Dreams" -- offer her depths to explore. "I'm the most jealous girl in the whole wide world," she confesses on album standout "Borderline," her voice dancing atop a ticking hi-hat. Her instrument is still as strong and smoky as it ever was, only now it's lower and more lived-in. "One day I woke up/ And now my love is unstuck," she sings on the closing piano ballad, "Bye BiPolar." "I can see who you really are/ 'Cause I'm a star." --CHRISTINE WERTHMAN
9. Giveon, When It's All Said and Done
Co-signed by Drake with an appearance on the latter's "Chicago Freestyle," newcomer Giveon hit the ground running in February with his rawer, 21st-century brand of neo-soul on the riveting "Like I Want You," from debut Epic EP Take Time. Aided by his striking baritone and insightful storytelling, Giveon introduced the next melodic chapter in his emotional love-and-heartbreak saga with his second compelling EP When It's All Said and Done, featuring standouts "Stuck on You" and "Still Your Best" -- proving his first Grammy nod (best R&B album for Take Time) this year was no fluke. -- GAIL MITCHELL
8. Brent Faiyaz, F--k the World
From his instantly brain-sticking hook to GoldLink's late-'10s smash "Crew," it was clear R&B singer-songwriter Brent Faiyaz had the potential to be this generation's Nate Dogg -- or at least its Odd Future-era Frank Ocean. Second album F--k the World makes good on that promise, an infectious mix of shrugging swagger with casual vulnerability in lyrics like "I was f--king superstars when I was 19... now I'm at the turn-up looking lonely" from early highlight "Clouded." Tying the briskly moving 26-minute set together at all turns is Faiyaz's captivating croon, syrupy both in the sweet sense and the narcotic one. -- ANDREW UNTERBERGER
7. John Legend, Bigger Love
John Legend finished recording Bigger Love before the country was rocked by a pandemic, racial discord and political upheaval. But it's as if the Grammy winner had an inside track on what people would need to hear. Among the guests helping The Voice coach shape the album's lift-yourself narrative are Jhené Aiko on the sultry "U Move, I Move," Rapsody on slow-burner "Remember Us" and Gary Clark Jr. on the booming "Wild." As Legend noted on Instagram prior to Bigger Love's Juneteenth release, "This is a celebration of love, joy, sensuality, hope, and resilience, the things that make our [Black] culture so beautiful and influential." -- G.M.
6. Kem, Love Always Wins
After a six-year hiatus -- and nearly 20 years in the game -- Kem remains in tune with what listeners want. Love Always Wins finds the singer-songwriter spicing up his smooth, grown and sexy signature sound with more up-tempo flavor, prominent guitar accents and franker lyrical insights reflecting the current social climate. Beyond No. 1 hit "Lie to Me," Kem's fifth studio album comes stocked with more gems like the steamy Toni Braxton-featuring "Live Out Your Love," the feisty Marvin Gaye- and Prince-influenced "Love," and the subtly powerful protest song "Friend Today." -- G.M.
5. Chloe x Halle, Ungodly Hour
Angelic-voiced sisters Chloe and Halle Bailey may don wings on the cover of Ungodly Hour. But the pair reveal their earthly realness, while coming into their own, on this sexy, smirking sophomore album. Joined by producers such as Scott Storch (on hit single "Do It"), Disclosure and Boi-1da, the Baileys resonate just as strongly when manning the boards themselves, as on the playful but threatening "Tipsy": "You're strumming on my heart strings, don't be dumb/ If you love your little life, then don't fuck up." Set off by a finger snap and later climactic strings, "Wonder What She Thinks of Me" is sung from the other woman's perspective. But instead of painting her as a lecherous villain, Chloe x Halle make her a sympathetic, lovesick character. "It's never wrong when you're in love," they sing, positioning the woman as neither angel nor devil -- just human. -- C.W.
4. Summer Walker, Life on Earth EP
As with her 2019 debut album, Over It, Summer Walker's Life on Earth EP reaffirms the Atlanta singer-songwriter's propensity for autobiographical songs which take on the complexities of love -- both toward others and herself. Over five tracks, Walker explores blind adoration (the acoustic "Let It Go"), glowing up (playful "My Affection" featuring PARTYNEXTDOOR), taking a relationship to the next level (tender ballad "Deeper") and more, filling up a 16-minute listen that is at times heartening, revelatory and crushing. It's a treasured glimpse inside the psyche of one of R&B's most promising new talents. -- TATIANA CIRISANO
3. Teyana Taylor, The Album
Teyana Taylor hits the bullseye with the straight-shooting modern soul showcased on The Album, a Juneteenth release that marked first top 10 on the Billboard 200 albums chart, while also bowing at No. 1 on Top R&B Albums. The singer-songwriter-video director packs The Album with 23 songs displaying her full-bodied vocals and R&B roots as well as forays into reggae and Afrobeat. The set's strongest entries include the exuberant "We Got Love" with Lauryn Hill, "Lowkey" featuring Erykah Badu, the jazzy "Made It," and the Kehlani team up "Morning," marked by Taylor and her collaborator's alluring harmonizing. Given The Album's strong reception, fans are no doubt hoping Taylor rethinks her recent "retirement" announcement on Instagram. -- G.M.
2. Kehlani, It Was Good Until It Wasn't
Kehlani delves into love's inner workings on her sophomore album, It Was Good Until It Wasn't, featuring compatriots Jhené Aiko, Masego, Lucky Daye and James Blake. Whether taking social media to task for being judge and jury on "Everybody Business" ("Don't make me feel bad for lovin'") or confessing her need for affection on "Can You Blame Me" ("I would rather argue than me sleep alone"), Kehlani fearlessly and sharply outlines the joys and contradictions of romance against a palette of languid beats and jazz-influenced riffs, underscoring why the casually cool singer-songwriter is one of R&B's leading ladies. -- G.M.
1. Jhené Aiko, Chilombo
Since her mid-'10s breakthrough, Jhené Aiko has proved a major force in popular R&B's shift towards nocturnal vibes, hushed sonics and both physically and emotionally intimate lyrics, even as her mainstream recognition at times remained relatively muted. With this year's Chilombo, she finally got to take something of a victory lap, as the stunning 20-song journey drew both the best Billboard 200 debut (No. 2) and strongest reviews of her career. Laced with palette-cleansing interludes and features from major artists (Future, John Legend, Nas) who pop by like house guests, the LP was one of the year's most satisfying full listens -- but also had songs strong enough to exist outside of the set, as evidenced by the casually cocky H.E.R. teamup "BS" and seductive solo ballad "P---y Fair (OTW)," both Hot 100 top 40 hits. Chilombo was recognized with in November an album of the year Grammy nod, an overdue shout of validation for an artist whose importance had too long been merely whispered. -- A.U.
Sours: https://www.billboard.com/articles/news/list/9502889/best-rb-albums-2020-top-10/
The Best Soul 2020 - Soul Music Greatest Hits - Top Hit Soul Music 2020
20. Monophonics – It's Only Us [Colemine]
The Bay Area's indelible psychedelic soul, live-show phenomenon, Monophonics have just released their third full-length, It's Only Us. It combines the raw funk and sheer power of early soul masters with a touch of mind-bending effects in a dub-like vein. Singer Kelly Finnigan and company are calling it as they see it about the common day political state and the overwhelming sense of loneliness. Perhaps from the powers that be, perhaps not even in a political lean, but the theme strikes home for many of us in this day and static age. A proper soul record that smokes from start to finish is a fine way to mitigate the norms, social and otherwise. Simply said, if you can make it past "Chances" without a repeat, you're dead inside.
With one of the best songs of 2020 starting things up, Monophonics stretch an eight-song record to its wildest abyss. Combining spacey build-ups with shuttering vocal effects is just part of the buttery slickness, reminiscent of early Impressions mixed with latter-day Curtis Mayfield too, and a touch of Isaac Hayes, after the acid, of course. Using them as building blocks but completing the assembly in their own sonic fashion with horns aplenty and a rhythm section well-versed in the sanctifications of their predecessors but deep diving to make a sound their own. — Scott Zuppardo
19. Swamp Dogg – Sorry You Couldn't Make It [Joyful Noise]
At 77 years-young Swamp Dogg's (Jerry Williams Jr.) custom brand of psychedelic, swampy soul and R&B has carried him far and wide since the 1950s. His latest offering Sorry You Couldn't Make It is drenched in all the above but pull away at the layers, and you'll come to realize Swamp Dogg is decidedly country at the foundation. Sure, he loves his horns, we all do, but his country roots are showing on this record, and it's glorious.
You can't fit Swamp Dogg into a box. He's more country than most, more funk than the rest, and has more soul than all of them put together. On this new record, he's laid down sad songs, love songs, songs about death, clairvoyant songs on all facets of the human condition in an emotive pocket that sucks you dry and reinvigorates in one fell swoop. Infectious rhythms, coupled with his silky, smooth delivery, lay the gravel for the record. Built upon by a dream-like backup band featuring Justin Vernon, Jenny Lewis, and key man, figuratively and literally, Derick Lee leading the band that was at times as large as 14 musicians. — Scott Zuppardo
18. The Budos Band – Long in the Tooth [Daptone]
The title of Staten Island-based instrumental funk group Budos Band's upcoming 15th-anniversary album, Long in the Tooth, is a perhaps obvious but no less satisfying piece of wordplay that speaks to both the group's longevity and style. Evocations of the snake have long been key to Budos releases, fitting visual analogues for the group's serpentine style as they wind back and forth across the borders of retro cinema, golden age Ethiojazz, and psychedelic soul, all with a sinister edge. On Long in the Tooth, we find Budos Band on the attack once more with renewed fervor, fangs truly bared.
Long in the Tooth feels timely as a catharsis, but also mostly unexpected in terms of the immersive soundscapes and unspoken stories it contains. For a group halfway through their second decade — one that could likely coast on its established fanbase and tried-and-true formula of psych-rock and soul — this is no small feat. Daptone Records' most roguish staples have an enviable career and a sense of style that keeps on giving, and Long in the Tooth, for its ingenuity, is a vibrant continuation of that. — Adriane Pontecorvo
17. Orion Sun – Hold Space for Me [Mom + Pop]
Hold Space for Me, the debut album from Orion Sun, neé Tiffany Majette, is an accomplished blend of soul and R&B, with a little hip-hop thrown in as well. Majette, a multi-instrumentalist and songwriter, builds her songs around her singing voice, which is quiet and clear. She tends to create low-key but strong melodies, making her songs a compelling listen that usually don't go for the big pop hook.
There's a sense of intimacy about the album as well. Some of that comes from Majette's tendency towards sparse instrumentation, but her confessional, personal lyrics also draw in the listener. Hold Space for Me is a confident debut record that shows Orion Sun is very much in control of what she wants to do. She seems to know that her voice is her great strength right now, and she lets it stay front and center through the whole album. — Chris Conaton
16. Khruangbin and Leon Bridges – Texas Sun [Dead Oceans]
Leon Bridges and Khruangbin collaborate for
Texas Sun, a four-song EP that is indebted to their home state. Since the Alamo and the problematic intent and effect of manifest destiny, Texas has stood for the lone cowboy image or the rugged individualism side of the American dream, but that discredits the vast diversity that represents the state today. A majority of the Texas population is non-white and has been for 15 years. On "Midnight", Bridges sings "midnight black on the outside" in a tale of driving across Fort Worth with classic American romantic imagery. It's a deft extension of Bridges' boilerplate political lyrics on songs like "Bad Bad News" from his 2018 album Good Thing.
It adds up to Texas Sun maybe being each artists' best work. Leon Bridges loosens up a bit out of his stuffy old-soul persona, and Khruangbin thrive in taking a more ornamental role amidst a loose pop structure. The downside is that the EP only lasts 20 minutes and highlights this as a more gauzy one-off rather than a definitive artistic statement. Texas Sun should certainly act as a template for both artists – though especially Bridges – to pursue more varied sounds to jolt listeners and themselves out of their comfort zones. — Andrew Cox
Pages 1234
TAGS alternative r&bariana grandebest musicbest music of 2020cassowarychildish gambinodiscodon bryantelectrosoulgeorgia anne muldrowgospelgregory porterjarrod dickensonjyotikhruangbinkylie minogueleon bridgeslianne la havaslist thismonophonicsmourning [a] blkstarorion sunr&bruthie fostersaultson littlesoulswamp doggthabathe budos bandthundercat
FROM THE POPMATTERS ARCHIVES
Sours: https://www.popmatters.com/best-rnb-soul-albums-2020-2649097985.html
Similar news:
Charm. We decided to get acquainted a little, go to the store for cigarettes, smoke, chat, tell a little about ourselves. and of course discuss the actions of our pimp Valera. We both recognized and took off our hats to his organizational ability, and I was already grateful to him for.
This meeting with Mr.
24880
24881
24882
24883
24884