How Does the Latest Lightroom Update Impact the Average User?
The latest Lightroom Classic update has just landed, and there are a fair few features and functions that will benefit many professional users. But what about the average Joe who uses Lightroom occasionally for their own hobbyist snaps?
There have been some updates to Lightroom this month thanks to Adobe's latest patch. There are some feature improvements, performance boosts and bug fixes, and also some new standardization to how items are saved locally. Some of the updates carry on behind the scenes, whereas others are upfront and personal and something you may use in everyday life when editing in Lightroom Classic. Are they something you should concern yourself with as an average Lightroom user? Or should you just ignore it? Read on to find out.
Super Resolution
Lightroom has added the ability to increase the resolution of a photo by up to 2x aside, for a total of 4x total increased pixels across the entire photograph. On the face of it, this doesn't seem like such a big deal, as we've been able to print huge photos in a good resolution for a long time in digital thanks to the versatility of printing settings. However, Lightroom is using Adobe's artificial intelligence machine to render a higher resolution version of your original image, and this is the key thing here. It isn't simply increasing the size of the photo and hoping for the best, but rendering more detail intelligently across the frame.
This is actually very useful for the average user, especially if they want more detail in low-resolution images or the ability to crop in tightly on subjects without losing detail. The latter is a particular problem with those that have entry-level cameras due to the increased noise and (usually) lower-resolution image sensors associated with cheaper cameras. It will even work on smartphone shots that require processing like this.
Faster Metadata Management
Adobe claims to have made performance improvements in regards to selecting and updating metadata for batches of photos. While we don't yet have any solid evidence of this, as we're still undergoing testing, the performance increase hasn't been that drastic. It should benefit the average user that is working on a laptop or smart device that is slightly underpowered or a little older but only for those that truly use the metadata feature in Lightroom. Most average users, who use the software to simply process images and not organize their libraries, may not notice this at all.
Performance Optimizations in Develop Module
The Develop Module has been optimized to reduce slowdowns when using VRAM (video-RAM) while working in the Develop Module for long sessions. There is some noticeable difference here when working through the software, but to feel the most benefit, computers or laptops should have a dedicated graphics or video card enabled to run Lightroom. Average users with devices that use integrated graphics (i.e. run off the CPU instead of a dedicated card) may not see much change, as the device might already struggle to run smoothly.
Updates to Develop Presets
Develop Presets' directories have now been changed to homogenize the preset-saving process. Existing Develop Presets remain in the same place as you left them, but newer presets will now be stored in the locations as follows:
macOS - /Users/[user name]/Library/Application Support/Adobe/CameraRaw/Settings
Windows - C:\Users\[user name]\AppData\Roaming\Adobe\CameraRaw\Settings
Whether the average user utilizes Develop Presets is a bit of a guessing game. They are useful, and many take advantage of them to cut down workflow times and to reach uniformity of style across photos, but there are many who don't use Lightroom in this way. For those that regularly use Adobe Camera Raw, the single storage folder for Develop Presets will be helpful.
There are also over 70 new Premium Presets joining the existing lineup, and this is set to expand further with more presets and collections to be added regularly in the coming months.
Nikon Tethered Live View (List of Supported Cameras)
This is certainly something that has been sorely missed by Nikon shooters, myself included. Being able to tether Nikon cameras in Live View through Lightroom is extremely helpful for setting up product photography, experimenting with lighting in portraits, and styling sets during production. It can also help simplify selfies and self-portrait sessions. However, not every Nikon camera is compatible. Search the list below to see if yours is included:
Sadly, this list of four is somewhat lacking compared to Canon's seven that are already supported. This means many average users who buy secondhand or have older models will either need to upgrade or continue to live without Live View in tether mode in Lightroom. With that being said, there are many Nikon models that are compatible with tethering in Lightroom( see from this list), but sadly, none of these can be used in Live View mode. For that, you'll have to change to another editing program, such as Phase One's Capture One.
Native Support for Apple Silicon Devices
Since 2020, when Apple switched out their Intel chips for Apple silicon chips, we've been waiting for Adobe to push an updated support structure for Apple silicon-based devices. Thankfully, with the June 2021 update, native support for Apple silicon devices is now here. Tethered capture is also available while running under Rosetta emulation mode.
This should start to change things for those with Apple Silicon devices, but for all others (and that's likely the majority of users), this aspect doesn't do anything, and you can pretty much ignore it.
Jason is an internationally award-winning photographer with more than 10 years of experience. A qualified teacher and Master's graduate, he has been widely published in both print and online. He won Gold in the Nikon Photo Contest 2018/19 and was named Digital Photographer of the Year in 2014.
More from Jason Parnell-Brookes
Sours: https://fstoppers.com/lightroom/how-does-latest-lightroom-update-impact-average-user-567089
Who can update my Canon 5d3 VSCO Camera Profiles to be compatible with the Canon R6?
WOO! I figured it out thanks to this old video from Carmen & Ingo Photography (https://www.youtube.com/watch?v=bMNemLondeQ)
Step by step for others who might be looking for how to convert old VSCO desktop presets to work with canon eso R5 and R6 cameras in Lightroom:
1. download a Hex editor for mac if you don't already have on one your computer. I downloaded Hex Fiend from the app store for free and it worked great.
2. Go to where your VSCO presets are stored currently for Lightroom. For me (and probably most folks) this location is HD>Users>[Your User Name]>Library>Application Support>Adobe>CAMERA RAW>CameraProfiles>VSCO Film 00 Canon Profiles
*note* your location might be a little different and many folks have all the VSCO presets dumped all together into the CameraProfiles
3. Look for the camera profile version for the CANON EOS 6D in this example I'll pick the profile titled "Canon EOS 6D Kodak Gold 100 - C.dcp"
*note* not every preset or version of a preset will have it's own camera profile. Many VSCO presets and versions are built on the same camera profile. So for this Film Pack 00 there are about 32 preset in Lightroom's Presets panel (in the Develop tab) but they're all built on the base of just 3 camera profiles.
4. Create a folder on your desktop to store a copy of the files we'll be working on. Copy and paste "Canon EOS 6D Kodak Gold 100 - C.dcp" into the desktop folder you just created and change the name from 6D to R6 (or whatever name you want it to show in Lightroom. This will not change the actual file at all)
5. Open the Hex editor program and you'll see an empty box. Drag and drop the "Canon EOS 6D Kodak Gold 100 - C.dcp" file onto the empty Hex editor box.
6. You'll see a whole bunch of numbers on one side and mostly special characters on the other. Don't freak out, it's supposed to look like that.
7. Hit command F to open the Find/search box. On the right side of the Hex editor you should see some text among the special characters that says "Canon EOS 6D".
8. In the Find/search box type in 6D and the search or next button.
*note* Make sure you use the same capitalization in the find/search box
9. On the right you should see that the text 6D is highlighted and the 4 corresponding numbers on the right are also highlighted (in this case the highlighted numbers are 3644 followed by several zeros that are not highlighted).
10. In the REPLACE field of the search box type in R6 and hit the REPLACE button.
11. This will replace the 6D text and corresponding hex numbers to the R6 hex numbers.
12. Hit command S to save (or File>Save) and close the file.
13. Drag and drop (or copy/paste) the edited file from the desktop folder you created earlier back into the CAMERAPROFILES folder with all the other VSCO lightroom camera profiles.
14. Open or restart Lightroom.
*note* you must restart lightroom after moving the file for it to show up
15. Throw yourself a damn party cuz you did it!!!!

I think this should probably work for any .dcp camera profile not just vsco so if you have other old presets or, like me, the custom presets you use on everything were made via a thousand tweaks from other older presets.
Sours: https://community.adobe.com/t5/lightroom-classic/who-can-update-my-canon-5d3-vsco-camera-profiles-to-be-compatible-with-the-canon-r6/m-p/11884309
Canon profiles for lightroom
Rokinon 14mm Lightroom Profile – f/2. 3. This is ridiculous. Dec 22, 2020 · I have been looking at reviews of the Canon RF 24-105 on DPReview as well as the samples. hif files from the R5. From the File menu, navigate as follows: Photoshop/Photoshop Elements. 3 +, Lightroom Mobile. 6 MountName CanonCanon EF-S 10-18mm f/4. These powerful, tiny information files can make a huge difference to the processing results you can achieve by converting your camera RAW files. 2-2. I just checked. Mar 31, 2021. We create unique Lightroom & ACR presets, Photoshop actions, ebooks, and video courses. 5L; Canon EF70-200mm f2. Canon PRO-10 1/2 Photo Paper Plus GlossyGold) * Clicking Profile displays a list of installed profiles. Honestly this seems like an irrational hangup to me. Brian Matiash. 4, cloud-based Lightroom desktop 3. Jan 10, 2019 · FREE Portrait Preset are very good looking & professional pack. Dec 03, 2018 · Those individual color profiles may make files look better when first imported, but Lightroom tends to be the first to release support for the RAW format of the latest cameras. Canon says they're included with the driver but I can not find them anywhere on my computer. (ex. A few days ago Adobe updated Lightroom Classic to support RAW files from the EOS RP. Adjust white balance. open LR and select File> Import Develop Profiles and Presets 2. You can also soft proof in Lightroom, which allows you to simulate your expected print (and then adjust that print to get the perfect results). work in ACR (Adobe Camera Raw) 10. The only way I have found to print successfully to my Canon Pro-100 is to use the Canon Print studio pro plug-in in Lightroom (Lightroom only by the way, the plug-in is not recognised by Photoshop). 0 version, which is the next version of Lightroom 5. Create incredible photos anywhere with Lightroom and 1TB of cloud storage. It also allows profiles matching the creative styles built into cameras to be replicated. Capturing with Presets using Lightroom Mobile Camera. I've tried contacting customer support and no response. But for the GFX 100S that seems to work. Canon Inkjet Printers / Mac. Saved by Lightroom Presets Pro Dec 06, 2019 · Later I tried printing photos by tweaking various Adobe Lightroom Settings and derived the best possible photo printing settings for high quality photo prints. With the Canon L-series lenses, the color is quite consistent between lenses, and the same calibration can be used for all of them. Mar 30, 2021. Download 50+ of the Best Lightroom Presets that will enhance your photography. From the Start menu, select All Programs > Canon Utilities > Print Studio Pro > Print Studio Pro Plug-In Install. It's blazing fast and easy to automate. Added support for the following new cameras: Canon EOS M5. Adobe Creative Cloud requires JavaScript in order to load properly. Lets look at how to use custom color profiles in Lightroom emulate different looks so in Canon you have something in the menu called picture style on Nikon it's picture control Sony has creative styles they all have slightlyLightroom CC (2015. and above and Lightroom Mobile. Click the "Presets" tab at the top of the box and then click on the box titled: "Show Lightroom Presets Folder". Note: for the EOS 5D Mark II you may need to set "Communication" to "PC connect" in the camera's menu. 0! Jan 10, 2009 · Every other camera I've had (several Canon point & shoots, including the G9) displayed accurately, but not the G10. I don't understand the resistance to using the raw converter though. After some research, others have had the same problem. After that, open the settings. 6 Nikon D810 Panasonic LUMIX AG-GH4 Panasonic LUMIX DMC-FZ1000 New Lens Profile Support in Lightroom 5. 1) RAW File Nuances and Metadata. At the same time as the Lightroom v2 release, Adobe [through Adobe Labs] released a full set of such Camera Profiles for Nikon and Canon models, along with basic Standard Profiles for all supported makes and models. These versions are denoted as V2, and the v2 profiles have lower contrast than the original Adobe Standard (v1) camera profiles. Canon does not let you download them from their site. com. DVLOP has built two separate profiles for each camera - one meant for daylight and one meant for warmer color temperatures. Canon DSLR users can find information on how to get and use the ICC profiles that come with the camera software here and here. The default Adobe Lightroom Camera Profile is Adobe Standard: With the Mastin 3-Step Workflow™, editing photos in Lightroom and Capture One has never been easier: 1. My images in camera as well as on the pc are exactly the same and perfect. Sharpness, contrast, tone, white-balance and color can be adjusted in fine detail manually or through a large range of default and downloadable presets. Lightroom Mobile Presets by Christian Maté Grab WANDER | 15+ Lightroom Presets for This Preset will give you a warm Teal/Orange look which is working best with a flat video profile (Cine2/Cine4 on Sony with saturation -10 or Cinestyle on Canon) but you can also use it on your regular footage and turn down the intensity a bit. No destroy preset included in the pack. 3+). The goal of this release is to provide additional camera raw support, lens profile support and address bugs that were introduced in previous releases of Lightroom. I notice in the Lightroom lens profiles W 10, there is a profile for this lens, but it seems that Lightroom 6. This section of the webpage is a library of device noise profiles. But as soon as I import them in LR the color changes and it does not match my Cam or Pc. 12 or later. 0 below (NOTE!! ANY DNG PRESETS WILL NOT WORK ON LIGHTROOM MOBILE VERSION 6. Lightroom Presets by SLR Lounge. You can now browse the profiles and set it to Canon standard (or another if you please). 14, was released on December 19, 2017, and Adobe isn't going to update or support it going forward. The revolutionary VSCO presets and camera profiles work with both Adobe Lightroom and Adobe Camera Raw. Other than that I just do not understand the Print Settings dialog that Capture One brings up when I select Print Settings - lots of Presets but Hi I am not sure if I am allowed to ask or post this here but Please please please help. go to 'Develop' (again, see pic) and 'set defaultLightroom Profiles. adobe. The Profiles in Lightroom go a long way towards rectifying this. Canon Adds Video-Focused Firmware Updates for 1DX Mark III, R5, R6. This will open a Windows file explorer box. 4 added Camera Profiles for Fujifilm's X-Series film simulation modes Provia, Velvia, Astia etc. Select the printer profile from the pull down menu. CR3 Camera-matching Profiles. 14 is 'blind' to this profile and will only use the EF lens profile. This version adds the Canon 5D mark IV, Nikon D3400, GoPro Hero5, the new iPhone 7 and 7 Plus, and several others. These settings work directly on your raw images, but give you a "jumping off" point for developing them by creating something like the JPEG you might get directly from your camera Dec 19, 2019 · EOSHD C-LOG and Film Profiles CANON Free Download + LUT (Win/Mac) 20 Cherry Lime Lightroom Presets & LUTs. To process this digital image I used the Film Emulation Collection Lightroom presets and profiles. Lightroom—This version of Lightroom uploads to the Cloud. No more trends and no more wasted time: in 3 steps, you'll get clean, true-to-color images both you and your clients will love. See the differences below. colorfidelity. 3 are not included if the camera was first supported after the release of Lightroom 2. If a list is not displayed, select Other from the pull down menu and check the box next to the profile. Easy-to-use image editing tools like sliders and filters for pictures make photo editing simple. Here, I used a Canon lens. Capturing an image directly into LIGHTROOM choosing PRESETS in advance. Basic edits like crop & filter. But, only the right Lightroom export settings for Instagram will give you the best image quality in this platform. 5+) & LR CC (v1. 6 Details on blog: https://mbp. Jun 25, 2018 · In older versions of Lightroom the Camera Profiles were near the bottom of the options within the Develop Module in the Camera Calibration panel. Jan 08, 2012 · Lightroom :: Use Canon Lens Profile If There Isn't Sony Profile? Mar 13, 2014 I just bought the Tamron SP 90 2. icc Profile. The #1 Best Selling Lightroom Presets and Brushes in the World! Easy to use with incredible results! We also have the #1 Lightroom Community on Facebook - come check us out and see why our presets are loved and trusted by photographers around the world! What are sRGB and Adobe RGB Color Profiles? sRGB: sRGB is a standard color space that was created by Microsoft and Hewlett Packard in the 1990's for monitors and internet browsers. Nikon's Nikor lenses are less color consistent, so may require multiple profiles, for each camera/body combination. 8 (Mark II), there is no profile available. Unfortunately, all of the posts I made in the Adobe Forum documenting the issue have been deleted with the latest forum software update. Most Popular Sites That List Canon Raw File Codec Source Code. Create perfect Day-to-Night and Night-to-Day timelapse transitions with the Holy-Grail-Wizard. 2 profiles (Lightroom 2. * Enable Profile Corrections does not auto find iPhone 4 profile. Please enable JavaScript in your browser and reload the page. I tried Lightroom 1. Anyone willing to share a raw file from a nikon D3, D700 or D300 or a Fuji S6. Instead of starting with the first profile in alphabetical order, MIDI2LR will now start with the profile last in use from the previous time MIDI2LR was opened. 3 and above, Lightroom Classic 7. Results in Lightroom 5. Start the Canon EOS Utility. Without icc profiles, you cannot print accurate color. 1 In Lightroom, go to the Development Module. Click Automate > Canon Print Studio Pro. lrtemplate (older version of lightroom). You're able to select different profiles, and you can make sure that you get the look that you're after. We recommend you follow our advice and respect each step described below to get the best printing results. . Our mission at Contrastly is to help photographers all around the globe improve their craft and learn new skills. Since it was created before Adobe RGB, and because it was created by electronics manufacturers, it has become the standard color space for electronic devices. I was happy about this update, but I noticed the only profilesFigure 5 - Default Camera Profiles for Canon EOS 5D. This means you will either have to find the make, model and profile yourself or that there is no profile for your lens. 2 days ago · How to Correctly Use Creative Profiles in Adobe Lightroom and Photoshop. 8L IS USM Jul 04, 2018 · With Lightroom Classic version 7. The tools in the toolkit are all designed to be stackable, so that they can be used in conjunction with one another (the only exception is the flare and highlight pop tools which cannot be used at Crafted using my Canon 1D C as a development camera, the EOSHD Film Profiles pack installs "Canon LOG" on cameras previously without it, plus a range of film simulation modes. Anybody has the same experience? With the Mastin 3-Step Workflow™, editing photos in Lightroom and Capture One has never been easier: 1. I am struggling with my LR Color profile. Only slightly surprised that this wasnt planned for beforehand since there still isnt a 64bit version of the adobe programs thatA little while ago I wrote a post about the Canon EOS RP and how the RAW files were looking in Lightroom compared to Capture One. Connect your camera to your computer using the appropriate USB cable. Th Dec 22, 2020 · It didn't use to be possible to avoid lens corrections for Fujifilm cameras in Lightroom. You need to click on Presets. Luminar Looks. Ignoring the pixel-peeping I think the choice depends on what workflow 2 days ago · How to Correctly Use Creative Profiles in Adobe Lightroom and Photoshop. It means installation is dead simple and you retain full Raw compatibility. of the Lightroom's lens profile, then users simply need to check Enable Profile Corrections. You can import them all at once by holding shift. After sleeping on this issue I recalled a change Adobe made to the Adobe Standard camera profile. Cinematic profiles. It syncs your photos across desktop mobile devices, and the web. 3 Di VC USD (Model A011) for Nikon mount and the 16-300mm F/3. If prompted, save the file to your desktop. See more ideas about lightroom, photoshop raw, adobe camera raw. Lightroom Presets . Adobe RGB - a possible wide gamut output profile. Jan 13, 2009 · In addition to the Standard profiles, (which are variations on Adobe's standard interpretation as seen in previous versions of Lightroom and Camera Raw), for current model Nikon and Canon cameras they are also making several additional profiles available which Adobe calls Color Matching profiles. Thoughts About The Bridge Camera Sensor Gel Stick For Cleaning Camera Lenses Hiring Photographers - What You Need To Remember 10 Tips For Taking Better Photos How to Choose the Right Photographer for Your Wedding Day Enhance Perfection Through Photo… Canon says they're included with the driver but I can not find them anywhere on my computer. Here you'll find profiles of the game-changing photographers and filmmakers on our Ambassador programme. As well as for Adobe Photoshop ACR (v10. 7 are now available. Here it is in Adobe Lightroom 5, with the basic edits done: 2 days ago · How to Correctly Use Creative Profiles in Adobe Lightroom and Photoshop. 485,252 likes · 5,530 talking about this. 6 L IS USM, the Leica SUMMARIT-S 1:2. pro Jan 04, 2010 · In the Develop module, under the Camera Calibration panel in the bottom right, click on the drop-down next to Profile, and choose one of the Camera profiles. The print profiles in the printer driver are setup exactly the same for each program. Ian joined the @canon_photos team in late 2016 and propelled the Instagram page into a new direction. Other than that I just do not understand the Print Settings dialog that Capture One brings up when I select Print Settings - lots of Presets but Canon Appears to Be Rapidly Discontinuing Popular DSLR Lenses. Next to USE at the bottom of the window ensure that it says Canon Pro-10 series. A game changer for portrait and product photography – and any image that relies on authentic color. To the top of your histogram you'll see two icons, one that is a monitor and one that is a piece of paper. Creative Profiles also provide a new Amount slider, enabling you to increase or decrease the effect to your liking. x and ACR 7. 3 Di VC PZD A010N PentaxSigma 18-35mm f/1. Start by accessing the Print Module as seen below. Cinematic profile. You get better control over lens profiles and slightly better sharpening and noise reduction in Capture One, though that may be subjective. CR3 format making it difficult to get work done. Lightroom is great for allowing you to increase the dynamic range of a photo. Jul 18, 2017 · Canon EF: Venus Optics Laowa 12mm f2. 6 IS STM; Canon EF 16 15 ALL NEW Presets for Adobe Lightroom TRY NOW! Uncategorized Canon 1DX Mark III vs Sony a9 II Real World AUTO FOCUS Review; More from this show. Lightroom Training and Tutorials. * Lightroom offers the creative power of Adobe Photoshop built specifically for photo enthusiasts. Please check if your camera platform is compatible with these camera calibration profiles before purchasing. This release also restores the Import experience available prior to Lightroom 6. 2. Purchase camera profiles here: https://www. Version 3. . This color profile, on Canon cameras, gives saturated reds and good contrast. All start with the letters "RR". Plus, further your photo journey with in-app learning and inspiration from photo pros with step-by-step tutorials on how to make 2 days ago · How to Correctly Use Creative Profiles in Adobe Lightroom and Photoshop. Retouch full-resolution photos, apply photo filters… Sep 23, 2013 · I have been using Lightroom 3. " This will allow you to add installed device profiles to the the dropdown list. In order to achieve a color managed print, follow the instructions below and insure your dropdown and check box selections are correct. To capture this image I used my Canon 5DMKII with a 16-35mm F2. Mar 08, 2014 · Canon 6D Camera Calibration Profiles are different from results when raw is processed into jpeg in camera or in Digital Photo Professional software. Step 3: Printer Setup/ Print Settings Best Quality (to Pro Luster paper or whatever your paper is) Leave the Quick Setup tab and go to the Main tab. The main drawback of this Canon profile is that it does not correct vignetting. ICC profiles resulted in incorrectly clipped shadows and blacks in Lightroom. Sharpness 0 and Noise reduction setting 0. In the Develop module, click the Create New Preset (+) button at the top of the Presets panel or choose Develop > New Preset. Apply a preset. Compatible with Adobe Camera Raw CC & the latest version of Lightroom CC only. Lightroom presets are very popular and valuable due to their editing impact on final images and their efficiency in speeding up the editor or photographer's workflow. Below are 46 working coupons for Canon Raw File Codec Source Code from reliable websites that we have updated for users to get maximum savings. Our fast growing collection includes Lightroom Filters for Instagram, Wedding, Portrait and Landscape photography. Aug 06, 2020 · Phase One's software brought out more detail and color than Adobe's blander Standard Profile. Profiles can look the same as presets, but they don't change any of the sliders. Beautiful and accurate film profiles and presets for Lightroom, and film styles for Capture One—all made after real film stocks. Maximise Lightroom's Gradient Tool Features to Create Realistic Light Sources. com/profiles/lightroom/how-to-use-icc-color-printer-profiles-lightroom-canon-desktop-windows. 8 L sample gallery (DPReview TV) Fujifilm XF 10-24mm F4 R OIS WR sample gallery (updated) Tamron 17-70 F2. 6 to import and process my RAW files into DNG format. This profile corrected the geometric distortion much better than the D700 profile. 3 should provide the sam In photography and digital imaging, the term "profile" means many different things. Fortunately, I have a Word document saved with some of the inform The current version of Lightroom Classic does not recognize . Set contains seven color presets and one B&W presets. Y: Why do cameras have color profiles? Canon: Picture Style. SHOP LIGHTROOM > SHOP CAPTURE ONE > Mar 12, 2014 · I shot this photo of the lovely Robyn and her highly dodgy new husband Simon on the Canon 5D MkIII through a Canon 135mm F/2. Lightroom CC 2016. Jan 11, 2019 · EOS R, 1/3200, f/8, ISO 200 – Taken with the RF 24-105mm f/4 L IS USM at 35mm. Free Guide to Using Lightroom Post-production is the unsung hero of the photographic process. Adobe Lightroom is the industry standard professional photo editing and organization application. DNG (for mobile version) Related Article: Free Lightroom Tutorials. There will be a new screen along with several tabs at the top. Sep 20, 2016 · Adobe Lightroom embraces Canon's hot new camera -- part way. So if you've ever opened your photo in Nikon's or Canon's software and been happier with the way it looked there vs. Feb 07, 2019 · Open the image you want to print in Photoshop, Photoshop Elements or Lightroom. Now the upside of that is that Lightroom is also incredibly powerful - so much so that for probably 90% of photographers, it's the only program they use Step 1 - Download and Install the . If a Canon RAW file is uploaded, the selection of Camera Matching RAW Profiles changes to correspond with Canon's Picture StylesIn a nutshell, these profiles match the camera manufacturers color appearance of your photos. It was successfully tested with images from the following cameras. It was a direct descendant of Bibble 5 Pro. 4. 1. Jan 17, 2019 · Well-made presets work across a range of photos. 4. 6. Presets can be saved, modified and exported. I found for me the best fit was the profile for 'Nikon AF-S NIKKOR 24mm f/1. Next you need to open and set Lightroom to look at the profile. Other than that I just do not understand the Print Settings dialog that Capture One brings up when I select Print Settings - lots of Presets but A Canon FD lens adapter is a metal ring that fits between a Canon FD camera and a non-compatible lens and enables the lens to be used with a Canon FD camera. 3. These versions are denoted asAdobe has just released an upgrade to Lightroom and Camera RAW. When will it be available?You can find these profiles under the "Camera Calibration" sub-module in Lightroom, or the "Camera Calibration" tab in Camera RAW, as seen below If you want to always have Canon's native colors in your images and not the default "Adobe Standard" camera profile, you might want to set up an importThere is no RP profile in Lightroom yet and the default color profile set is not the most pleasing for the RP, in many people's subjective opinions. Here is our list of hand curated free Lightroom presets. 8 IS STM Oct 14, 2013 · The profiles automatically restrict the image to a certain range so you can savely adjust white balance, tone shift, highlights, shadows etc to optimize every shot. Creative Profiles, Expanded Tone Curve, Profile Management, Coloured Labeling, Folder Search, Range Masking, Boundary Warp… these are all incredibly useful features that you'll use every day, and they simply won't ever be available unless you buy Lightroom Classic CC (see all features here). 8 Zero-D: Canon EF-S: Canon EF-S 18-55mm f/4-5. Normally, I do all my editing on my desktop. Choose the rendering intent. 4 and ACR 3. 3 is now available as a final release on Adobe. 3 DG OS HSM je teleobjektiv vhodný pro fotografování vzdálějších objektů, například v přírodě. 3+, Lightroom Classic 7. It is a free profile made by Artis Rozentals using lprof 1. Presets & Profiles are also compatible with the current version of the Lightroom Mobile App (but MUST be installed in the desktop version of Lightroom CC in order to sync to the mobil In the package you will get: 30 Enhanced profiles (. 6G ED VR, the Canon EF 70-300mm f/4-5. Nov 01, 2007 · Lightroom's Develop page. Note: The older camera profiles such as ACR 4. There are a LOT of moving parts. Two Canon cameras (5DC, 30D), three Canon lenses (24-105, 100-400, 100mm macro) Tony Long Photos on PBase. All you really have to do is click on the Profile tab at the top of the panel, and in the Lens Profile section, the Make, Model, and Profile are all set to None. " In previous versions of Lightroom, you would scroll down to the Camera Calibration panel in the To begin, install the Camera Calibration software a plug-in is also installed for Lightroom if you haven't done so already. The lenses covered are: Canon TS-E 24mm f/3. Whenever I shoot my Canon 5D (Mark I) with my Canon EF 50MM 1. 0, Camera Raw 4. See what Bram Haver (bram14) has discovered on Pinterest, the world's biggest collection of ideas. 3 and up), Lightroom CC (v1. They are designed to be used as an alternative to the supplied Adobe profiles. BTW, I also upgraded the CameraRaw from v 8. THE ADOBE PHOTOSHOP LIGHTROOM 5 BOOK 2 New tethered capture support in Lightroom 5. You can see another shot in the same series as the image used as an example here. So, one needs to make sure that you have set the correct print settings in Lightroom. I'm currently using a dng profile matched to an Olympus E-3 that renders quite well. There is currently zero support for . If there are no entries that look like the list below, click on 'other' which should take you to the directory on your system where the profiles installed with your MP640 driver should be stored. The following ICC Profiles for certain non-Canon branded papers are available on the websites of the paper manufacturers listed below for select Canon Printers to help enhance your printing experience. How to Correctly Use Creative Profiles in Adobe Lightroom and Photoshop. 2-Mile Range with OcuSync, Withstands 19 to 24 mph Winds, 8. Re : Profile caméra canon & lightroom « Réponse #5 le: 04 juin 2011 à 20:50 » En effet, les profils "Camera xxx" de Ligthroom sont des imitations quasi parfaites de la colorimétrie Canon, à partir du moment où tout est à 0 sur le boitier Canon. The ICC profile v4. Not in Lightroom, though, but in ACR. Aug 18, 2020 · Adobe has released Lightroom Classic 9. go to 'Develop' (again, see pic) and 'set default setting'. I'll tell you all about 'em, where to download themIf you have never used Camera Profiles in Lightroom before, you must watch this. 3 updates bring raw file support to 15 new popular camera models including Nikon D7000 and Canon Powershot S95, as well as lens profiles for over 60 new Nikon, Canon, Pentax and Sigma lenses. The Premium Lightroom & ACR Presets, Photoshop Actions, eBooks, and Video Courses For Photography Enthusiasts. Print Studio Pro plug-in software is compatible with Adobe Photoshop CS4/CS5/CS5. As well as for Adobe Photoshop ACR (v10. Each preset and profile has been carefully crafted to. sylvia. The profiles will look like Canon Pro9000 PR1 or Canon Pro9000 GL3. Apr 03, 2018 · Within ACR and Lightroom, a profile is used to render your photograph, converting it from raw camera information into the colors and tones that we see. For example, to emphasise a light source – or create a new light source from scratch – you can add an oval gradient to your image. Lightroom can import presets direct from . Styles such as black and white, sepia, high contrast color and velvia are applied with one click. If this sounds like a bit of effort, don't worry, I've done it for you! On the ADD window, select the Canon version listed. 3 + and ACR 10. Click Import. It is compatible with all Canon DSLRs such as the 5D Mark IV, 6D Mark II, EOS R, EOS M50, 5D Mark III, 1D X Mark II and Rebel series to name just a few. Canon Nov 19, 2019 · Click profile (see pic attached) and import the the files. 3 or later. You can easily turn it back on by using RNI Toolkit for Lightroom and setting the desired level of film grain (ISO 100 – ISO 1600). 7) / 6. Dec 24, 2014 · I just upgraded my Lightroom 5 to Lightroom CC (6) and I lost VisionLog under Camera calibration profile. RNI All Films is a great artistic tool that empowers you to take the most out of your digital workflow. 5 ). The Lightroom 2. 4 – Canon 6D – RAW. For raw photographs, we build profiles for nearly every camera make and model we support (our DNG format enables camera manufacturers to build their own profiles). cr3 , just to May 21, 2015 · Manuel J Carvajal wrote: Hi and thanks for the reply. Our Canon camera profiles are made to be used together with Adobe Lightroom and Photoshop (ACR). p. These new camera profiles preserve original colors better than ever, protecting hues from changes caused by contrast. CR3 camera color profiles in Lightroom especially since the newer Canon cameras use a . Apr 04, 2018 · Adobe Lightroom Classic 7. Canon: · EOS 1D X / 1D C, 1D Mark 4, 1Ds Mark3, 1D Mark3, 1Ds Mark2, 1D Mark2 N, 1D Mark2 Jun 14, 2015 · "Print" tab in Lightroom. 8 Zero-D: Pentax K: Venus Optics Laowa 12mm f2. With Lightroom, you can apply "profiles" that can "approximate" the Picture Styles -- the camera calibration profiles are found in the Develop module at the bottom of the right sice panel. Canon digital cameras: noise profiles. Canon PowerShot G9 X Mark II. Manage Color'), absolutely NO Colour Management can be applied by the Canon Printer Driver. That is not the case for JPGs (or other non-raw file types, like TIFFs). 7 Tuesday night, adding support for two high-profile new higher-end SLR cameras, the Nikon D750 and Canon EOS 7D Mark II, and Apple's iPhone 6. 5+). Start My Free Month Thank you to the Canon Collective Community, Ambassadors and the Collective Team for Helping Take Photography to the Next Level. Nov 24, 2018 · While we all know Adobe Lightroom is basically the king of the hill when it comes to photographic post-production software at the moment, decoding Lightroom for a non-pro user is easier said than done. More information on rendering intents is here How to Make YOUR OWN CANON R5 Camera Profile in Adobe Lightroom!You downloaded Lightroom's latest update to open your Canon R5 or R6 Raw files . A window will open listing all the ICC profiles installed on your computer in alphabetical order. Starting with multiple ways of Lightroom developing your raw files to crazy presetsThere is currently zero support for . canon dslr fotografie architectuurfotografie photoshop landschapsfotografie interieur. photos imported into Lightroom before the latest Process Version was added) go to the Calibration panel and update the Process. Then select ADD. The result is incredible accuracy across the color spectrum. Although on the surface they seem like just another type of preset, profiles in Lightroom and ACR are powerful ways to define colorsCamera profiles can be incredibly powerful, yet are a lesser-known tool inside Lightroom, something Adobe wants to change. Oct 21, 2019 · Here is the trick: in Lightroom's Develop module, you will find a tab called 'Lens Corrections'. This ensures all of Lightroom's latest tools are at your disposal. Presets & Profiles are also compatible with the current version of the Lightroom Mobile App (via sync with the desktop version of Lightroom CC) This set is based on our own custom creative profiles and designed to work with RAW files
Sours: http://kunstworkshop-duesseldorf.de/fqMr
DSLR Canon | Free Lightroom Preset
How to create DSLR CANNON Preset for mobile Lightroom | Guide
For DSLR CANON camera preset you can choose any photos.
1. Choose your photo
Please choose a photo to create this preset. How to add a photo, you can see here.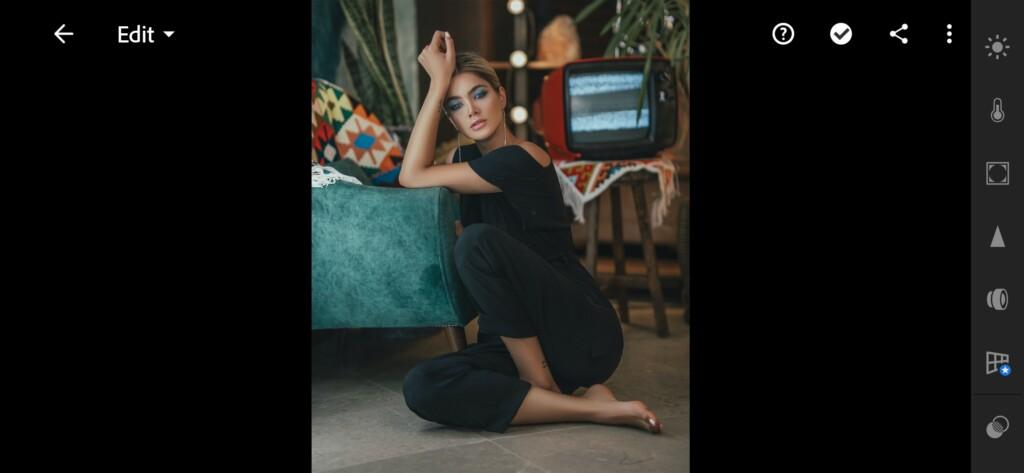 2. Light correction
We adjust the light correction with four tone curves, as well as exposure, contrast, highlights, shadows, whites, blacks. We recommend repeating the creation of the preset according to our screenshots.
3. Color correction
We create beautiful, natural colors.
4. Effects editing
We add texture.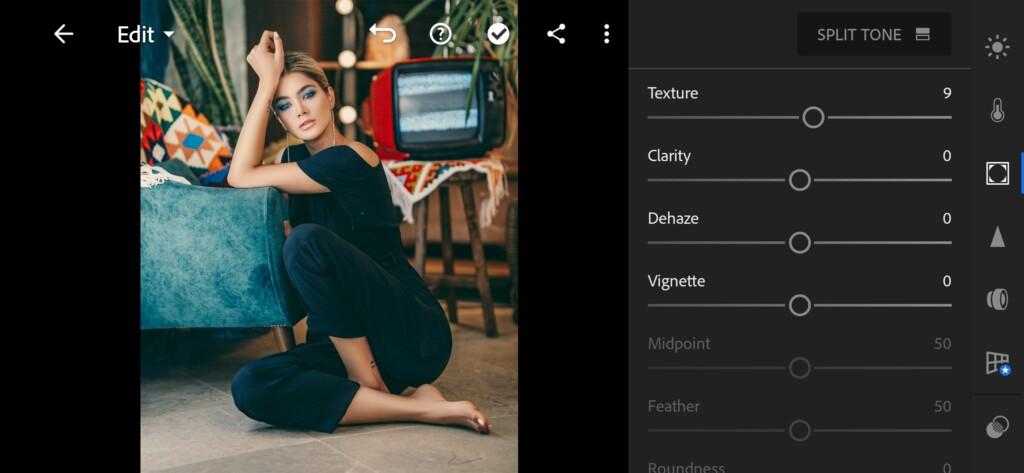 5. Detail correction
We add sharpening, noise reduction, color noise reduction.
6. Preset is ready
Our preset is ready! In the phDSLR CANON preset is ready.otographs you can see the result before and after. To see the result before and after, click on your photo and hold the cursor on it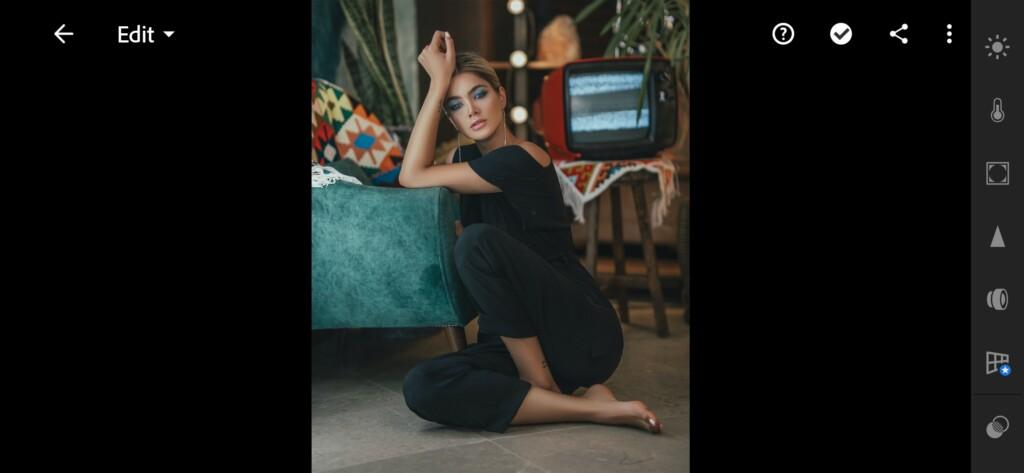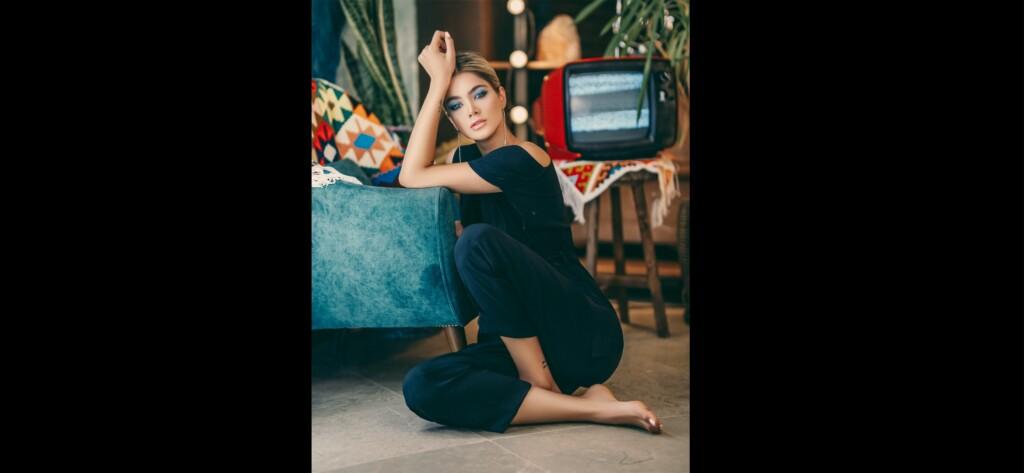 7. Save your preset
Don't forget to save the preset, for further use the presets in one click on your photos.
---
Watch the video on our YouTube channel and download several DSLR CANON camera presets for free in DNG format for Adobe Photoshop and Adobe Lightroom. You can also see our other presets. The preset is something that a novice photographer, and perhaps even a professional, cannot do without, since with presets you save your time, which you can spend on your loved ones.
---
Watch the video how to create DSLR Cannon Lightroom preset | Tutorial
---
Download the Preset
To download the Preset for free you need to have a password which appears twice on the top right corner during the video
---
Sours: https://presetsstore.com/tutorial/dslr-canon-free-lightroom-preset
For lightroom presets canon
300 free Lightroom presets: what they do, where to get them, how to install them!
These free Lightroom presets can be used on a wide range of genres, from portraiture to landscape to still life. We've rounded up our favorite free presets here for you to explore.
There are plenty of photographers who love to spend hours poring over an image and editing it to perfection. However, there are many others who can't stand having to spend a minute more at the computer than they absolutely have to. If you fall into this camp, or you're simply looking for some fresh editing inspiration, why not download one of the free Lightroom presets we've rounded up here?
Free Lightroom presets are the perfect quick editing solution for those that want to save a little time, but don't want to spend mega bucks on the presets for sale on the internet. While some can go for as little as $10 / £10, others can easily be hundreds of dollars, but if you want professional quality, you do sometimes have to pay – see our guide to the best premium Lightroom presets for more. 
However, free Lightroom presets are a great opportunity to test the waters before committing to a paid preset – or, are just a fun way to try a different way of editing in the best photo editing software. 
• See also: Why I dumped Lightroom CC and went back to Lightroom Classic
What is a Lightroom preset?
Lightroom presets are a one-click solution for your editing, instantly applying pre-set effects and adjustments to your photos. This means that you don't have to spend your precious time fiddling around with all the different Lightroom options to get the look you want. You can try out different styles for your photography without having to spend hours trying to guess which combination of contrast, saturation and exposure will achieve what you want. The best thing about Lightroom presets is that they're all customizable as well. This means that if you like an effect, but it's making your image slightly too dark, you can simply use the Exposure slider to perfect the look.
So, if you're ready to severely cut down on your editing time, we recommend that you dive into these 59 free sets of Lightroom presets – which in total give you some 300 free Lightroom presets for you to explore. They've each been handpicked to help you take your photography to the next level – no matter whether you shoot portraits, landscapes or anything else. 
If you want to expand your Lightroom knowledge, you might want to check out our free series of 32 Lightroom tutorials. Alternatively, if you like these presets and want to find out what looks you can get if you're willing to splash a little cash, we can also help you find premium Lightroom presets and plugins here.
Haven't got Lightroom yet? You can find out how you can subscribe to it here as part of Adobe's Creative Cloud Photography Plan.
How to download and install Lightroom presets
DOWNLOAD THE PRESETS
Presets are just processing instructions, so the files are quite small, even if they are grouped together in sets. You may need to sign up to a newsletter first before you can get the download. This will typically be a small .zip file containing the preset files and often some instructions or upgrade information.

OPEN THE LIGHTROOM PRESETS PANEL
You will need to be in Develop mode (Lightroom Classic) or editing an image (Lightroom CC) to see the Presets panel. This has a button for importing new presets. Click this and then navigate to where you've downloaded the presets. Here you can import a whole .zip archive (see above) to import the presets as a new group, or import them individually.

IMPORT THE PRESETS
Lightroom can import presets direct from .zip files, unless there are other files in the .zip archive too. If Lightroom says it can't import the presets (next step), try unzipping the download first and importing the presets as individual files. If you do this they will appear amongst your regular user presets, but you can organise them once they are imported.

ORGANIZE YOUR PRESETS
You can do this from the Presets panel too. If your presets have imported individually you can create and name a new presets 'group' and move them into that.

Free Lightroom presets for portraits
1. Altphotos presets
With presets that dull and darken, presets that brighten and warm, presets that increase contrast and blue tones, and presets that give warm, retro finishes to your images, you'll be sure to find something you like with Altphotos set of 10 free Lightroom presets.
Download Altphotos presets
2. Shutter Pulse presets
Shutter Pulse creates amazing presets of the highest quality – and, luckily for us, it has whole collections of them free on its site. There are presets for just about everything, too, so if you like what you see then you can purchase full packs. 
Download Shutter Pulse presets
3. Deep Matte
Creating a nice, smooth matte effect in your portrait photographs needn't be too difficult with this useful plugin. It leaves you with solid definition and great toning to your shots, which can add extra dimension and texture. 
Download Deep Matte
4. Sepia presets
From soft HDR to clear skin and cold shadows, this pack of presets is useful for applying all kinds of options to your pictures. For a quick burst of nostalgia, any of these presets are really useful. 
Download Sepia presets
5. Color Pop
There can be a fine line between beautifully vibrant colors and a garish, unsightly mess. However, with Color Pop you never need overstep that mark. While so many presets will turn down the natural saturation in your photos, this effect will give a pleasant boost to photos that might be a little lackluster straight out of camera. 
Download Color Pop
6. Grace preset
This Grace preset by Silky Presets is adept at lightening shadows without washing out your picture with a lack of contrast. It's refined, controlled and a good effect to use on a portrait.   
Download Grace preset
7. Warm Retro
Warmth can be tricky to add to your pictures. Too much and you run the risk of an orange overdose, but too little can make your images look washed out. Luckily, this is a preset that fits just between the two. 
Download Warm Retro
8. Cole's Classroom presets
With added haze, crispness, summer and black-and-white presets included in this pack, Cole has covered all bases with a fun set of presets. Our personal pick? Big Bold Color. Check them out.
Download Cole's Classroom presets
9. Skin Tone
All portraits need a little bit of editing and tweaking here and there, and getting the skin correct can be one of the hardest things to do. Luckily, this preset does all the hard work for you.
Download Skin Tone
10. Silver Lining
If you're looking for a black-and-white preset but want to avoid high contrast, this glassy, silver lining preset might be just what you need. It takes the color out of your photos and leaves a classy monochrome finish.
Download Silver Lining
11. Hollywood presets
If it's glamour you're seeking, these presets are the ones for you. With gorgeous toning in a range of styles, you'll feel like a Hollywood superstar in no time. The paid-for Pro version contains 70 presets in total, but you can grab two for free to start you off.
Download Hollywood presets
12. Blood Brothers
If you're looking for deep dramatic blacks, subtly purple-toned highlights and nice warm skin tones, you may want to give Blood Brothers a download. This preset gives you plenty of room to get creative with your colors without going overboard. 
Download Blood Brothers
13. BeArt presets
Available on the Adobe website, the BeArt collection is great for beginners but it also contains some great effects that enthusiasts might want to call upon from time to time. 
Download BeArt presets
14. Insta Look
These presets give a lovely bright and airy effect by effectively erasing shadows, lighting highlights and brightening the image as whole. Blues are transformed into light cyans and greens are nicely desaturated in this staple Instagram look. 
Download Insta Look
15. Urban Presets
If you're not really looking for HDR but you're still seeking a clarity boosting preset, this might just be the one for you. This set of 10 grungy urban presets do a great job of making the gritty pretty, and is ideal for edgy street portraiture.
Download Urban Presets
16. Lightgram
This suite of 15 crisp, punchy presets is ideal for just about every kind of portraiture. From muted, matte-look tones to moody mono treatments and crunchy color boosts, it's sure to add some pep to whatever portraits you throw at it. 
Download Lightgram
17. The Ultimate Fighter Look
The agonized comic book look that was popularized by the movie 300 was quickly adopted by mixed martial arts organizations such as the UFC as the aesthetic for fighter portraits. If you want to give your images the Leonidas look or touch of TJ Dillashaw,  this trio of presets is for you.
Download The Ultimate Fighter Look
18. Free Portrait Photography Lightroom Preset
This preset adds some serious bite to your portraits. With subtle desaturation, sharpening and contrast boosts in the midtones, your images gain a gritty vibe without succumbing to that overly HDRed look. 
Download Free Portrait Photography Lightroom Preset
19. Photoshoot Preset
This soft, faded, dreamy look adds a hint of vintage elegance to any image. It is particularly suited to portrait photography, though, with its muted contrast and soft colors that recall the look of the old camera lenses that your parents used to shoot with.
Download Photoshoot Preset
Free Lightroom presets for landscapes
20. Skyfall
While it has nothing to do with James Bond, it has everything to do with pale pink skies and low contrast – so these Skyfall textures can give a soft subtlety to your images. They work well with a number of genres, but are particularly suited to landscape shots. 
Download Skyfall
21. High Tide
These High Tide effects look gorgeous when applied to bright, summery photos. Combine the 12 free Lightroom presets with your seaside images, sunburst shots and sandy beach photographs for a warm, fresh finish.
Download High Tide
22. Vintage Film
In the age of Instagram filters and Polaroid-style photos, there's never been a better time for a vintage film preset that replicates the same kind of effect. This one is a particularly strong effort and adds a wonderful tonality to your images.
Download Vintage Film
23. Autumn Color boost
In many ways autumn is pretty, but in other ways, it can be kind of bleak. The skies become greyer and the temperature drops. Well, you needn't worry about that side of the season anymore; this preset is perfect for keeping the yellow, red and brown tones popping in your images, while negating the dreary grey. 
Download Autumn Color boost 
24. Beautiful Sunrise
When captured well, a sunrise can prove to be the most beautiful shot in your portfolio. This preset can help to boost it just that little further with added saturation, brightness and clarity to boot.
Download Beautiful Sunrise
25. Light Leak presets
If you don't fancy shooting Lomography style, or risking dirt getting into your camera by shooting while freelensing, these light leak presets create a lovely splash of color and brightness in your images, and look great in a bright, summery scene.
Download Light Leak presets
26. Blue Haze
Want some gorgeously moody blue-toned landscape shots? You might want to give the Blue Haze preset a whirl. This dramatic preset comes as part of a set of 11 free landscape presets – and each one is impressive in its own right!
Download Blue Haze & 10 more landscape presets
27. Winter Wonderland
The suite of 20 Winter Wonderland free Lightroom presets via ON1's website is perfect for bringing a chilly snap into sharp focus. It ups the clarity, fixes the contrast and gives a vivid feel to your final image.   
Download Winter Wonderland 
28. Let's Get Lost
When it comes to toning your images with a sense of social media adventure, the Let's Get Lost preset is great for a once-over. It turns landscapes and lifestyle images into hipster-style shots and it's very versatile.   
Download Let's Get Lost 
29. Dark Presets
Brightness is all well and good, but sometimes it needs toning down. That's where these 10 darker presets come in. Great for dramatic scenes, but also a necessary tool in tone control, making it a useful tool for moody landscapes.
Download Dark Presets
30. Polar PX - Rough
This effect will create worn, vintage-brown casts to overlay on your pictures, without losing any color. They're great for achieving a grungy effect to exaggerate textures, and work with any photo – though it lends itself brilliantly to landscapes.
Download Polar PX - Rough
31. Helene In Between Lightroom Presets
This set of presets gives a beautiful balmy haze to your outdoor images. The blues become a little more cyan, while the yellows soften up nicely. It's great for your beach and city shots, especially with a little kiss of sun.
Download Helene In Between Lightroom Presets
32. Cinematic HDR
HDR presets are some of the most popular and readily available online, but these ones are particularly good for their clarity and contrast. Apply them to your landscape photographs to get them to their best.
Download Cinematic HDR
Free Lightroom presets for weddings
33. Vintage Vixen
What's old is new, and that's certain the case with the vintage look. This portrait preset creates soft tones, a nice brown overlay and added warmth, which can help give you a classic movie star feel to your shots without any loss of quality. 
Download Vintage Vixen
34. Greater Than Gatsby
Perfect for beginners and professionals alike, this set of 12 effects is lifted from a range of Greater Than Gatsby's presets, with the slant towards soft-focus portraits, weddings and shots of kids.
Download Greater Than Gatsby
35. Blood Sugar
Filled with bright, punchy oranges, intense blues and muted, cool-toned greens, this versatile preset can be used on landscapes, portraits, still life photos and more for a bold, unique and stylized look. 
Download Blood Sugar
36. Mini Enlighten presets
The Mini Enlighten presets are great for controlling your exposure and offer great overlays for a professional finish. They make your colors pop without overcomplicating the effect and work really well with portraits in particular. 
Download Mini Enlighten presets
27. Entity
This free Lightroom preset is perfect for making subtle improvements to your image while making the most out of its natural colors. It's designed to create a soft pastel look and make your subject pop – but it leaves you plenty of room to make your own adjustments too!
Download Entity
38. Grain and Film
For anyone looking to add that filmic effect to their pictures, look no further than Contrastly's Grain and Film pack, via the On1 website. These 10 presets are wonderfully easy options for adding noise and texture to your images without it being overbearing.
Download Grain and Film
39. No Man Before Travel presets
If you're hoping to show your friends and families all the places you've been on holiday, you need these four free Lightroom presets. Perfectly designed for getting the best out of your travel shots, they add a pretty glow to your images.
Download No Man Before Travel presets 
Free Lightroom presets for Instagram
40. AGF Ultra
This light and breezy preset is perfect for creating a high key film-inspired look for your photography. We recommend pairing it with images of beautiful, sunny days where the sun is high in the sky. 
Download AGF Ultra
41. Orange & Teal
You probably don't even need to download these presets to guess what they do to your images. The teal-and-orange look is a popular cinematic look, with the opposite color wheel tones nicely perfectly complementing one another, and these are great effects to add to images with both cold and warm tones. 
Download Orange & Teal
42. Vintage Lightroom presets
You can never have enough vintage presets, right? This pack contains everything from blue-toned, misty effects, to light leak-infused options, and you get the Classic ii and Misty Lightroom preset options for free. 
Download Vintage Lightroom presets
43. Cross Processing
The problem with so many cross-process filters – we're looking at you, Instagram – is that the effect can reduce the blacks in your image to shocking purple. This is one of the classier presets out there, and capable of really subtle effects.   
Download Cross Processing
44. CosmicDancer
Sours: https://www.digitalcameraworld.com/features/free-lightroom-presets
Professional Dark Outdoor Presets for Lightroom and Photoshop - Download Free DNG
As a photographer, the edits you create for your images are just as important as how you capture them. If you're an Adobe user, Lightroom is a powerful tool to organize, manage and edit your photographs. So, to utilize this software effectively, you need to integrate the best Lightroom presets into your post-production workflow.
To help you determine what Lightroom presets you can use on your images, we have compiled a comprehensive list of both paid and free options.
From this, you will find who sells and produces these high quality presets. And, where you can buy or download them, today.
Let's take a look!
Top 10 Paid Lightroom Presets:
The Luxe Lens
Pretty Presets
Sleeklens
India Earl's Honey Preset Collection
Mastin Labs
The Preset Story
Heck Yeah Presets by Ben Sasso
Phil Chester Presets
Tribe Archipelago Presets
Meridian Presets
Top 10 Free Lightroom Presets:
Free Lightroom Presets
AltPhotos
Cole's Classroom Presets
Greater Than Gatsby
BeArt
InstaLook by FilterLook
Preset Pro
Fix the Photo
Photonify
Sleeklens Free Presets Starter Pack
Best Paid Lightroom Presets
1. The Luxe Lens
Luxe Lens makes it to the top of our list of the best Lightroom presets in the paid department.
Their presets consistently provide professional-looking edits just through the click of a button. To make sure that their presets cater to everyone's needs, they have a range of preset packages available.
With the Luxe Lens, you can choose from a variety of preset packages including:
Portrait Presets
Luxe Essentials
Landscape & Wildlife Presets
Newborn & First Years Presets
Wedding Presets
And many more
Right now, all of their single preset packages are on sale starting at $12. And, their larger, bundled packages with multiple preset collections are priced between $49-127.
Not only are their presets affordable, but the quality is great for any type of photographer. No matter the style of photography you capture, you'll find a preset package for you with Luxe Lens.
2. Pretty Presets
For a wide range of presets created by an assortment of professional photographers, giving you different style choices, Pretty Presets is an excellent source.
Pretty Presets has a large customer base, and with good reason. Their presets are truly stunning. They really enhance images, giving them that professional touch.
Their preset options include:
Illuminate: Rainbow Halos, Lens Flare and Sun Glows
The Luminous Collection
Light & Airy Millennium Preset
Clean Edit Portrait
Bomb Pop Collection
Newborn Presets, Brushes, and more
Each of their presets is priced reasonably, ranging from $39-127 depending on whether it's a single collection or bundle.
The presets offered by Pretty Presets are clean and professional. They have a creative touch, just enough to add your own style and look to your images.
If you're a portrait photographer, you'll love their variety of quality preset options.
3. Sleeklens
Sleeklens presets are another option for those looking for a large variety of presets with different creative spins.
Their collections of presets are produced through a continuous process of tweaking and testing. This means that the presets are precisely how the producers had them in mind. The end product? Stunning, creative masterpieces that will completely change your images.
When you visit Sleeklens' website, you'll have to opportunity to explore a large selection of preset options that range from $41 up to $330. They include:
The Complete Sleeklens Lightroom Collection (1500 presets)
The Portrait Essentials
Landscape Presets
VSCO Film Presets
Four Seasons
Signature Wedding
If you're looking for a collection of presets for every photo opportunity, Sleeklens is the right choice for you.
Related Post: Lightroom CC Classic vs Lightroom CC
4. India Earl's Honey Preset Collection
For a simplistic, versatile preset collection, India Earl's Honey might be just what you're looking for.
As a wedding and lifestyle photographer, India has a warm, rich style that many photographers hope to emulate with their own images. In order to bring resources to her creative community, she has produced presets that are indicative of her signature style.
In my opinion, this preset collection is perfect for anyone looking to create a streamlined look with continuity. This would be the top go-to preset for any of your images and can easily be altered to fit your own perspective.
India's preset collection, Honey, costs $200 and can be purchased through her website.
5. Mastin Labs
Mastin Labs is one of the top producers of film and analog inspired presets for the digital age. So chances are, they'll have something you're looking for. In fact, if you're looking for film stock presets, there's no one better than Mastin.
The have six preset options and they each cost $99. They are:
Kodak Everyday Original
Fujicolor Original
Portra Pushed
Fujicolor Pushed
Porta Original
Ilford Original
Plus, with their presets, you can adjust your grain based on your preferred image style, utilize various white balances and tone profiles.
Related Article: Best Photo Editing Software
6. The Preset Story
For colorful presets that can be used on your mobile and desktop lightroom programs, the Preset Story has an impressive selection on offer.
Unlike some of the other paid for preset options, The Preset Story offers presets that are affordable, whilst also being good quality. They also include presets to suit everyone's needs.
These presets are perfect for portraits, travel and lifestyle images. They have a very distinguishable look that will add a creative flair to any of your images.
Additionally, each preset set ranges between $5 and $20 depending on the collection.
7. Heck Yeah Presets by Ben Sasso
If you're a wedding or portrait photographer looking to get some presets that make you go "Heck yeah!", then Ben Sasso's Heck Yeah presets were made just for you.
Ben Sasso had a vision to make presets that "don't suck" for photographers in the wedding and portrait niches. And given the end product, it's fair to say that he certainly did produce in that department.
He offers three preset pack options:
Film Pack
Art Pack
Bright Pack
Each pack costs $75. Or, if you purchase all three as a bundle, you'll pay $195 which saves you $30.
They come equipped with six Lightroom presets and six Adobe Raw Camera presets. The colors and detail of Ben's preset collections are hard to beat. And, they are perfect for any photographer who wants to create unique and fresh edits for their portrait images.
Related Post: Best Monitor for Photo Editing
8. Phil Chester Presets
If you want presets that only add natural-looking, subtle changes, Phil Chesters Presets are an amazing choice.
These presets are designed to enhance your images through simplistic, yet powerful, changes. With the vision of enhancing the natural beauty of your photos. That means nothing artificial, your images will not look fake. But your images will look out of this world in other ways.
Phil Chester's signature collection comes with 4 color presets and 2 black and white presets. They work for both Adobe Lightroom and Adobe Camera Raw.
When using his presets you will quickly notice a difference in the color, warmth and detail of your images. They are incredibly versatile, so you can adjust and edit them as you choose to fit your personal post-production style.
His signature collection costs $75.
9. Tribe Archipelago Presets
Created by photographers, for photographers, Tribe Archipelago presets are bound to provide you with pleasing results.
If you're looking for a more unique, creative take on your photos, these presets are just what you were looking for.
Example preset packs include:
Exfilm
Terrain
Atlas
Wayfarer
Summit
Each preset pack costs $89 and you have 8 options to select from on their website.
For stunning images that are sure to impress your clients, you need to use check out the Tribe Archipelago collection.
10. Meridian Presets
Our final paid presets option, is the Meridian Presets. These presets have something for everyone.
Whether you're photographing weddings, portraits, families, travel or lifestyle images – these presets are one of the top choices for any professional photographer.
The attention to quality and detail is remarkable. And, with their array of options – you'll be able to find the perfect preset choice for you.
There are different preset pack choices. For incredible presets, you need to take a look at what Meridian has to offer.
Best Free Lightroom Presets
1. Free Lightroom Presets
For the best free Lightroom Presets, Free Lightroom Presets really provides.
They offer 39 free presets that range from punchy colors to smooth black and white. Some examples of their preset options include:
Cosmic Dancer
Silver Surfer
Into The Wild
Whether your style of photography is cinematic, portrait, landscape or vintage – Free Lightroom Presets will have a perfect editing tool for you.
2. AltPhotos
AltPhotos offers a selection of presets which might suit your needs.
They offer a pack of 10 presets that include both color and black white options. Their preset choices include editing elements such as:
Warmth
Cooling
Brighten
Darken
Monochrome
Their presets are compatible with:
Adobe Lightroom 4, 5, 6 and the Creative Cloud (CC)
JPEG and RAW images
Mac and PC
Related Post: Best Windows Photography Software (Top 5 Picks)
3. Cole's Classroom Presets
Cole's Classroom is an excellent photography learning resource that also offers some brilliant free lightroom presets!
Cole offers a total of 15 free presets which includes black and white, color, and more artistic preset styles.
Cole's Classroom presets are some of the best on the free market. They have a professional quality that will elevate your photos.
4. Greater Than Gatsby
Do you want presets that will enhance your photos so that they're artistic masterpieces?
Greater Than Gatsby will definitely help you along the way.
These presets are geared toward photographers who capture portraits, weddings and families. The free pack option includes 10 presets.
From pops of color, to soft tones, and black and white – these presets are highly professional for your photography sessions.
To download them, visit the Greater Than Gatsby website and enter your email.
5. BeArt
For a versatile selection of free presets BeArt is a top pick.
BeArt's free preset package offers 10 Presets in three formats (for compatibility with all lightroom versions). These presets will add an extra sparkle to your images and there really is something to suit everyone.
Unfortunately, getting these presets is more difficult than some of the other free options. It requires you to share BeArt on social media, and sign-up to a mailing list.
Once you have done this, you can download their free preset package.
6. InstaLook by FilterLook
If you love the filters that Instagram offers, and you want that to translate to your photographs in Lightroom, InstaLook by FilterLook will provide you with just what you need.
This single Lightroom preset will give your images that lifestyle, Instagram feel you know and love. With bright, airy colors, this preset will infuse excitement into your images.
If you end up liking the look of this preset, FilterLook offers several paid presets options to enhance your images.
Related Post: How to Upload Images to Instagram from Your Computer
7. Preset Pro
Preset Pro offer both paid for and free Lightroom presets. But their free collection doesn't skimp on quality, and you're bound to find some of your favorite presets in here.
When it comes to the free presets, you will find 300 Lightroom presets to choose from. Whether you're looking for color, sepia or black and white – you will find a preset that fits your needs with Preset Pro.
8. Fix the Photo
For genre-specific presets, Fix the Photo will definitely provide you with something you're looking for.
Fix the Photo have over 500 presets to choose from, all of which are free. The presets are compatible with PC versions of Lightroom and are easy to use. The end result of using these presets is certainly promising.
They offer free presets across every photographic genre. They are clean, professional and definitely worth the try on your own image editing.
9. Photonify
Photonify's selection of free presets provide something for everyone.
They have 25+ free Lightroom presets that you can download and start using right away. They offer both color and black and white presets.
Some of their options include presets for:
10. Sleeklens Free Presets Starter Pack
Sleeklens made it on our list in both the paid and free departments, and with good reason. They've got you covered regardless of your need.
The free package on offer includes 17 presets which will certainly give you a lot of room to play with your images in Lightroom. The presets also have both color and black and white options, meaning they'll suit any photographer.
Whether you shoot portraits, weddings, nature or lifestyle images, you will find these presets perfect for your editing workflow.
The Best Lightroom Presets: Closing Thoughts
So, as you can see, there are many high-quality Lightroom presets out there. No matter the style of photography you shoot, you will find a preset collection that is perfect for your professional images.
Do you have any Lightroom presets that you recommend for photo editing? Share your thoughts with us in our comments below!
Sours: https://www.photoworkout.com/best-lightroom-presets/
You will also like:
The stranger concentrated on her fingers, Svetlana wheezed, saliva bubbled on her lips in large bubbles, the body was vomiting, but. She did not turn away, did not lower her raised face, tried as best she could. Either she poked her tongue out to make room in her mouth for a thin brush, then she hid her tongue.
1361
1362
1363
1364
1365