Decorating With Architectural Salvage Adding Vintage Style
I've always had a soft spot for tattered and chippy pieces. I know that each one tells a story of where they have been. I live in a newer home but I still like to incorporate architectural salvage in my decor. If you've ever come across an old door, a chippy post or a piece of wood and you're like me you'll want to scoop that piece up and add it into your decor. Adding architectural salvage pieces really give a room a unique look. Especially when you love vintage style as much as I do. Let's talk about what you can do with those unique architectural salvage pieces when you find them and how to incorporate them into your home.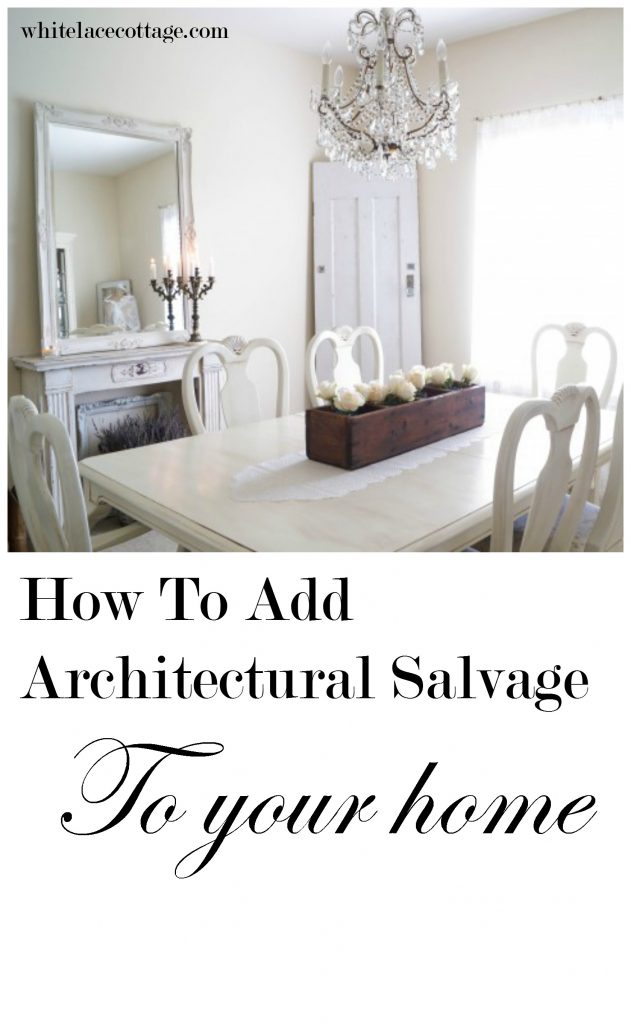 Height And Balance
If you're out junking and come across a cool piece of architectural salvage think about which room you'll add it too. Will it fit? What about the height and balance of that room? You don't want to add a piece that's too small as it could get lost in the room. But you also don't want it to be over powering. This door is very large, but it's in a room that has 15 ft ceilings. I needed something large in this room to fill up the all space and this door works perfectly. That metal dormer vent pulls my wall vignette together. Below the vent is an old wood screen that I used as the frame for that antique painting and bundle of dried flowers. Also in the corner but out of view of this photo is an old ladder. That ladder balances this wall out but isn't too overpowering.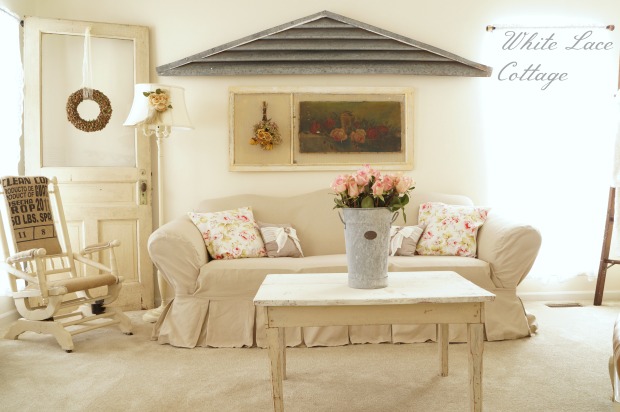 Here's a door that I added to my kitchen. This door was the perfect backdrop for a small table that I had in this corner. It also helped balance the wall because of my china cabinet. Always think about how if a piece will help balance a wall or room. If it's super cool but too large or too small for the space you're thinking about adding it too, pass on it.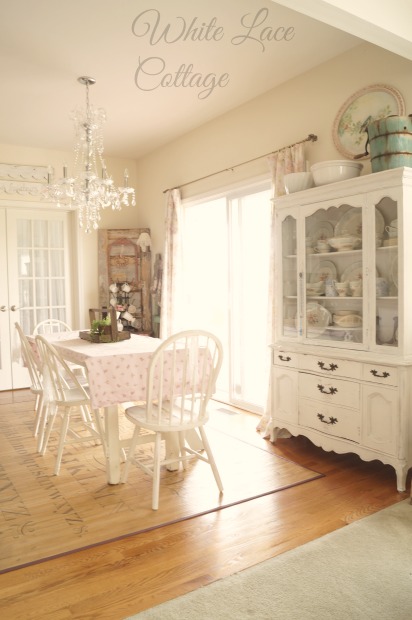 Versatile Pieces
An old mantle can be used in any room that you have an empty space. This is in my dining room. It allowed me to create this vignette. Instead of just adding that artwork it completed this room.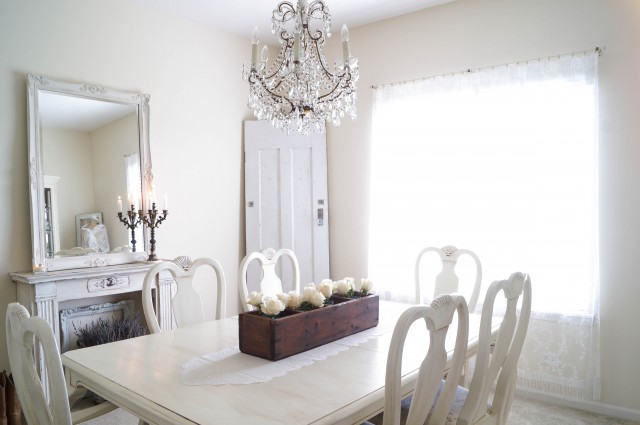 As you can see this mantle also works well in my master bedroom. It's small enough to work in several rooms so keep that in mind when you come across a piece. Will it only work in one room or can you move it around. I love finding pieces that will work in several rooms in my home.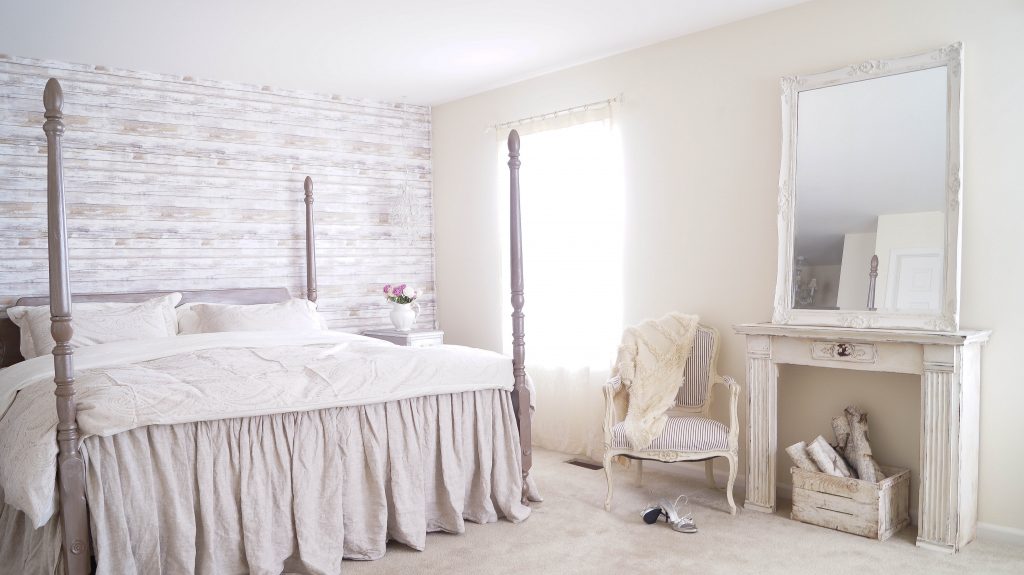 The Unexpected Pieces
This ladder was placed on my cabinets. It joined the cabinets together and created unique interest and style. As you can see I also decorated above my cabinets. I placed old chippy corbels bringing vintage style and architectural salvage in my kitchen. Use pieces in unexpected places or for unexpected uses as well. I think it's more interesting to the eye.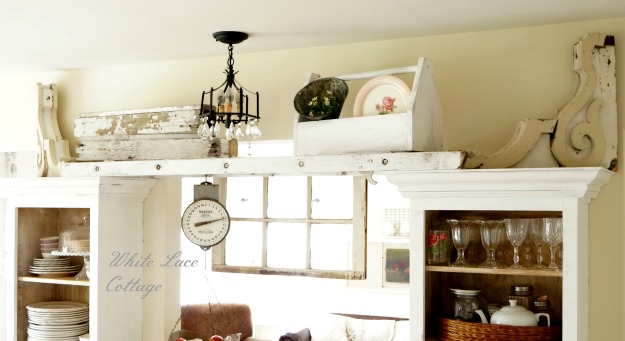 This garden gate caught my eye because it was unique in style. I've never seen one quite like it. As soon as I spotted it I knew it would be perfect as wall art.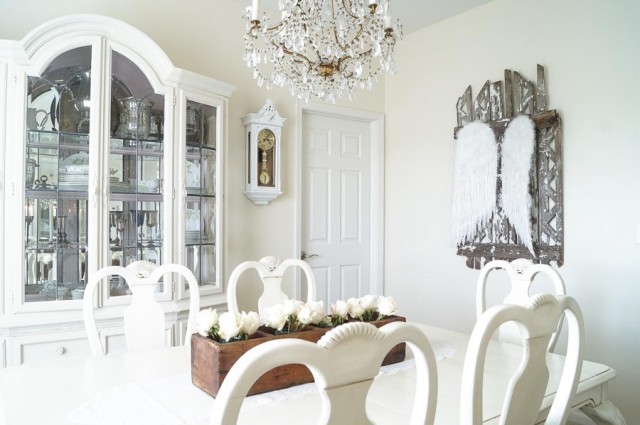 So if you're looking to add architectural pieces to your home have an idea of where you'd like these pieces to go. If you have empty walls or blank spaces that need some interest adding architectural salvage is a perfect way to add vintage style to your home. Make sure to measure those areas and keep them with you along with a tape measure so if you're out and spot something you can bring it home. Also take photos with your phone. Sometimes it's hard to picture a room in our mind. Visually seeing a photo of your space while you're looking at that unique piece of architectural salvage will make your decision easier if you spot something.
Do you decorate with architectural salvage ?
Save
Save
Save
Save
Save
Save
Save
Save
Save
Save
Save
Save
4 Comments | Uncategorized
Sours: https://www.whitelacecottage.com/2017/02/decorating-with-architectural-salvage-adding-vintage-style/
Get fun decorating ideas for using vintage architectural salvage elements in your home decor. You'll be inspired to hit the flea market!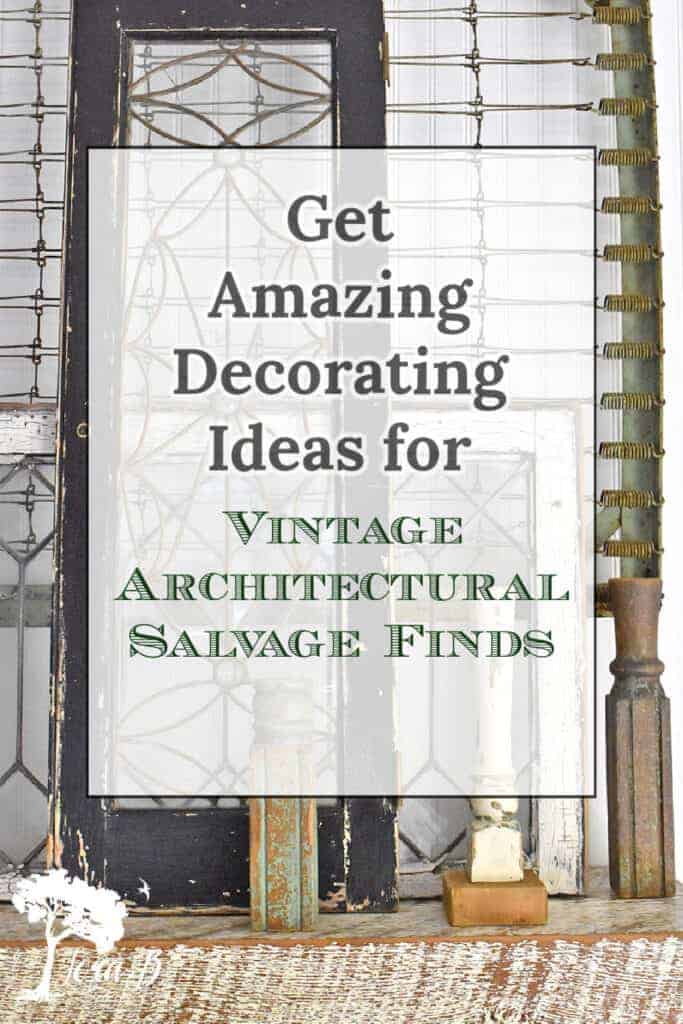 Does everyone love vintage architectural salvaged finds as much as I do? I know the home magazines definitely feature rooms decorated with them often. And of course you can find made-to-look-old new versions easily, too. Today's post celebrates this decorative treasure in a big way. I'm hoping that once you see all the inspiration in this Best Ideas for Using Vintage Architectural Salvage in your Decor, you'll run to the next flea market or vintage store and find more for your home!
I'm joining my Lifestyle of Love friends today to share our love of decorating with architecture. Thanks to Cindy at County Road 407 for rounding up this great group of ladies! I can't wait to see all their inspiration and ideas. If you're visiting from Le Cultivateur, I'm sure you loved Emily's salvaged candlestick holders. The rest of the links are at the end.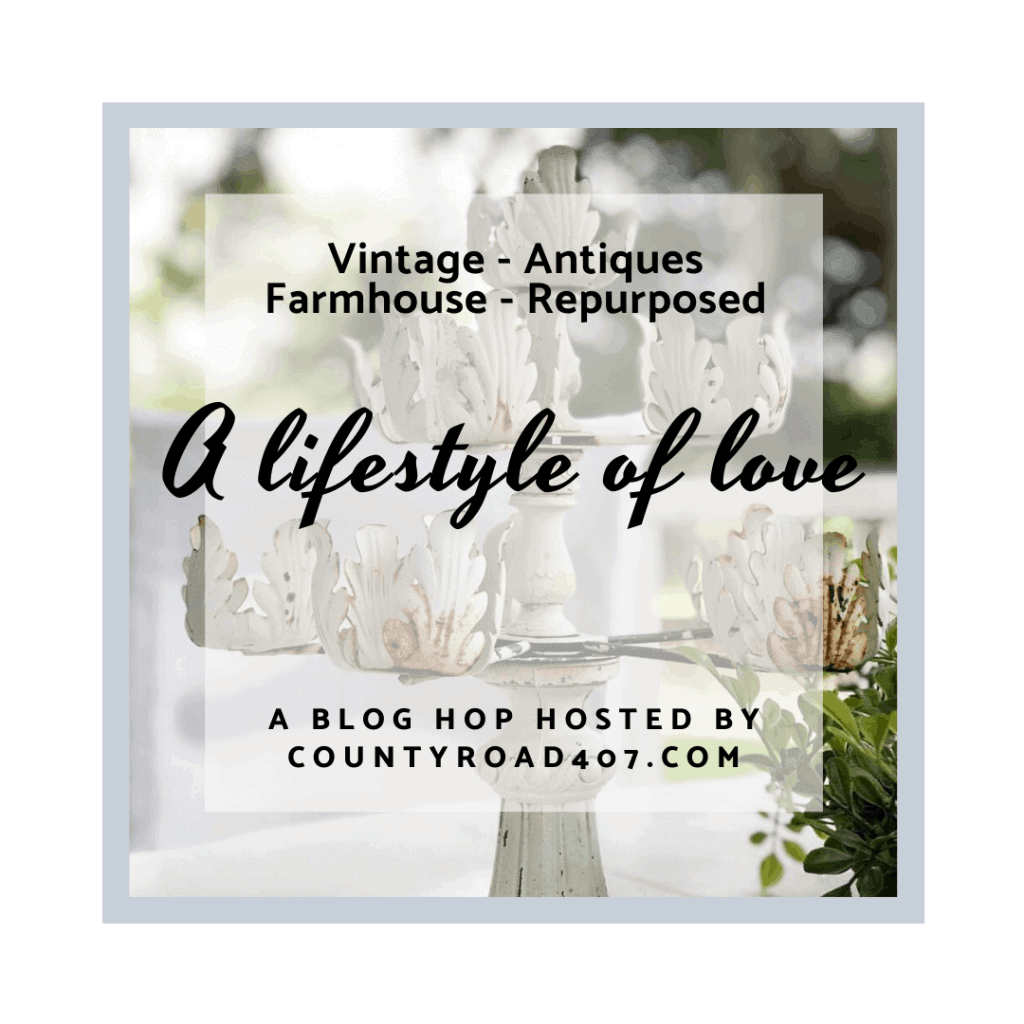 Best Ideas for Using Vintage Architectural Salvage in Your Decor
For your convenience, this post contains affiliate links. If you make a purchase, I may receive a commission. There is no additional cost to you. My full privacy policy is here.
What exactly is Vintage Architectural Salvage?
The first thing that comes to mind when you hear the term architectural salvage is something off of an old building. Which is definitely true, but I like to expand the term a bit. (yep…here I go redefining decorating terms again;)
I think architectural salvage is any part off of something larger. It's like you broke the piece down to it's skeleton and are using one part of the whole to decorate. I always say "The parts are more interesting than the whole".
When you decorate with vintage parts from larger pieces, it gives your home a great industrial, artistic vibe. Definitely one of my favorite ways to decorate my home, as you'll see!
Use parts from these items for an architectural look:
buildings: homes, factories, barns,
parts of vintage furniture: bedsprings, cupboard doors, trim pieces, mirror frames
outdoor structures: fences, windmills, gates
old machines
cars, vehicles
Architectural Salvaged Elements Can Be Used Alone as Art
These architectural elements usually have so much surface patina and interesting structure, they can be used alone as art. Hang them on the wall, lean them on your mantle, or place them on your bookshelves or coffee table. Their chippy, rusty, timeworn selves are beautiful to those of us who love old things!
Architectural elements I use often:
old wheels
floor grates
lampshades
individual bedsprings
spindles
Repurpose Salvaged Architectural Elements
One of my favorite things to do is repurpose these old treasures and turn them into something else. Whenever I can find vintage ceiling tin, I can't wait to apply it to a piece of furniture or a frame.
Table legs, porch posts and spindles can easily be upcycled into wonderful candlesticks. Their architectural charm can be used anywhere in your home.
Use Your Vintage Salvage as a Backdrop or Foundation for Decor
I love to switch up my decor often, but don't want to put a bunch of holes in my walls. Using a piece of vintage architectural salvage as a backdrop or foundation works great. I use small nails or tie whatever decorative elements to the architectural item.
Here are some of the items I place on my salvaged pieces:
wreaths
garland
framed prints: groupings or single
empty frames
floral arrangements
Build Salvaged Architectural Pieces into Your Home
If you want to give your home vintage character, build architectural pieces into your home's bones. Our fake farmhouse is 100+ years old, but had been stripped of it's old house architecture. We've added the character back in by hanging old doors and turning old windows into cupboards.
Every interior door in our house is from another old house, and each one is different. I love all the different styled doors and the character they bring to our home.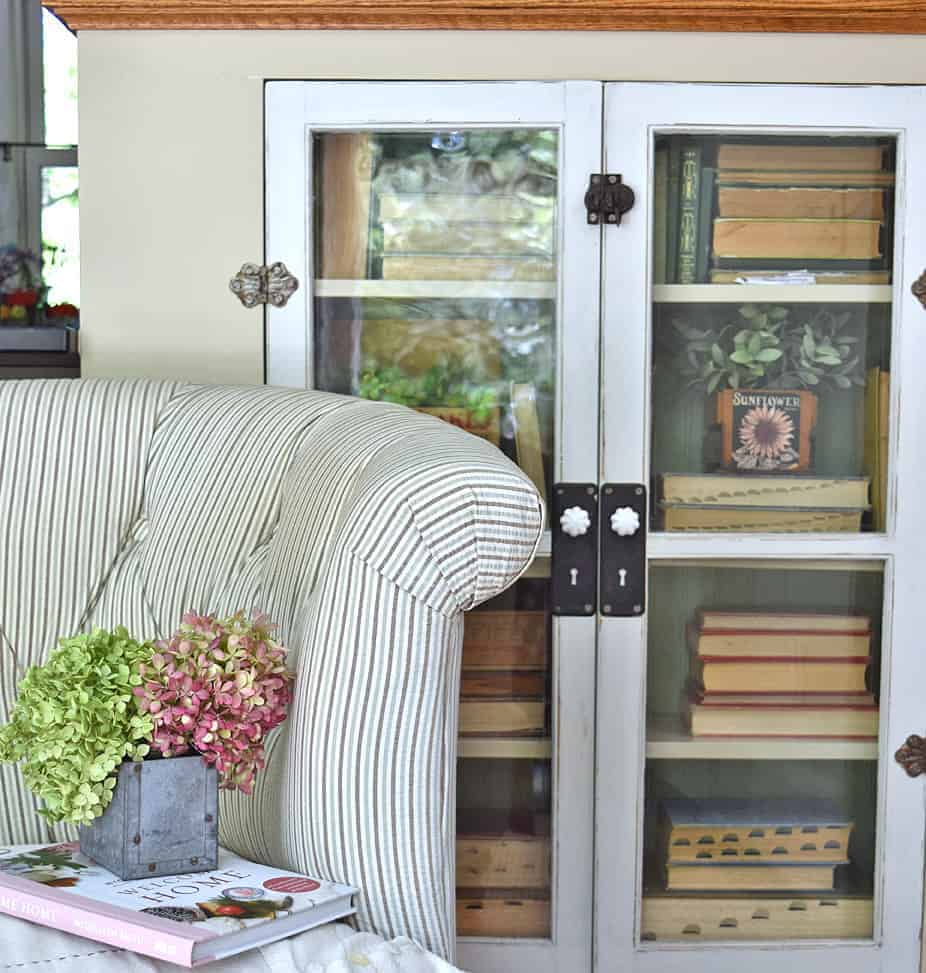 For Ultimate Wall Decor Possibilities, Add a Shelf
If you love to have lots of decorating possibilities, like me, combine your architectural salvaged wall art with a shelf below or above. You'll be able to style the shelf and architecture together, trailing garland or foliage throughout. Your layering options will be multiplied with the combo!
And if your shelf is a piece of architectural salvage, than all the better!

As you can see, vintage architectural salvage is the backbone of my home's decorating! This was a"this-is-your-life" post of the many "junk" (as I fondly call them) pieces we've had in our home through the years. I hope it made you want to head to the flea market, or your favorite vintage shop and pick up some more architectural salvage!
Become an Insider down below to keep the ideas and inspiration going!
Hopefully you got plenty of new ideas in this Best Ideas for Using Vintage Architectural Salvage in your Decor! Pin away! If you're hopping in order, visit my friend Amber at Follow the Yellow Brick Home next!
Please Pin, Share, and Enjoy the Rest of the Inspiration!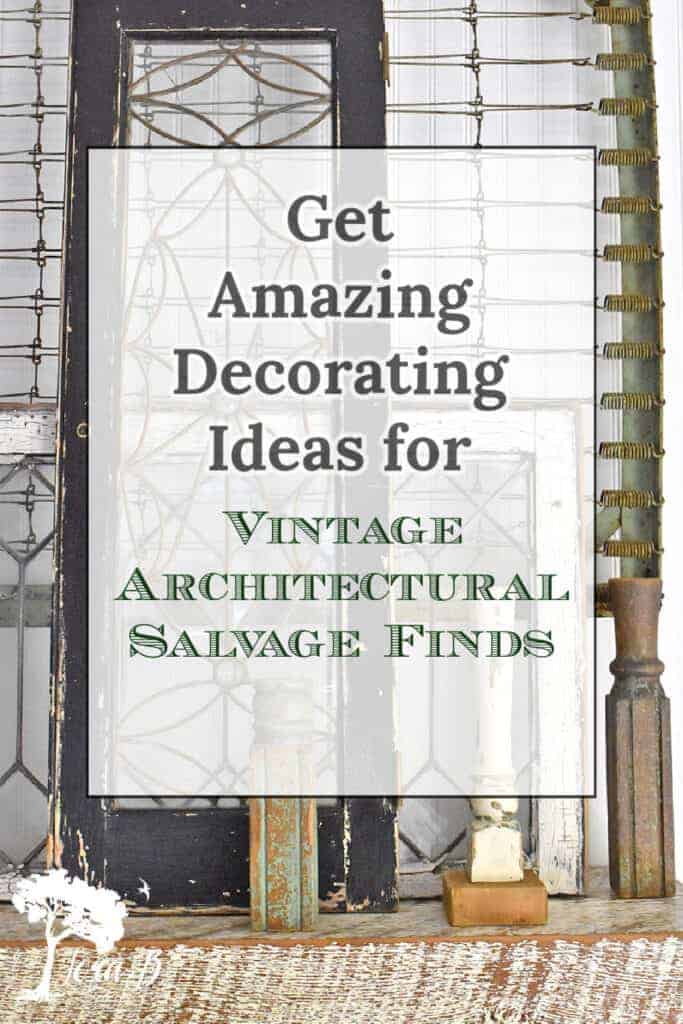 Sharing at these lovely parties:
New Upcycled Projects to Make
Farmhouse Friday
Friday with Friends
Sours: https://lorabloomquist.com/best-ideas-for-using-vintage-architectural-salvage-in-your-decor/
cheap sellers online Vintage Modernist Architectural Sculpture Signed Wall Decor Art wholesale for cheap online
the 2021 china international service trade fair (service trade fair) will be held in beijing from september 2nd to 7th. meanwhile, the global service trade summit will be held on september 2. president xi jinping will deliver a speech at the global service trade summit via video.
as one of the three major exhibition platforms for china's opening to the outside world, the service trade fair has become a leading event in the field of global service trade, and is a close link between china and the world. people from many countries and the media expressed that they look forward to the 2021 service trade fair that will continue to provide opportunities for all parties to deepen cooperation, build consensus, and promote global economic recovery in the post-epidemic era.
"service trade fair has become an important global platform"
this year, the service trade fair will host 5 summit forums, 193 forum meetings and promotion and negotiation activities, as well as 8 side events. more than 10,000 companies from 153 countries and regions have registered to participate in the exhibition, and the world's top 500 and industry-leading companies accounted for 18%, an increase of 9 percentage points from the previous time. the heads of exhibitors and enterprises said that the increase in the attractiveness of the service trade fair stems from china's open cooperation environment and broad development prospects.
tang zhimin, director of the china-asean studies center of the chia university school of management in thailand, said that this year's service trade fair will cover all major areas of service trade, build a platform and provide opportunities for international service trade cooperation, and will inject impetus into the development of global service trade.
"during the service trade fair in 2020, we participated in the winter sports special exhibition, and the response was very good." thomas tajuman, general manager of the czech ski brand alpine china market, said that many european brands have gained more cooperation opportunities through the service trade fair. . "as the beijing winter olympics approach, china's ice and snow sports market will usher in rapid growth. this is a good development opportunity for us."
zvi schiller, chairman of the israel robotics association, said that many professionals and investors are expected to participate in this service trade fair. china has a huge market and strong manufacturing capabilities, and the association is considering establishing a joint r&d center with china.
the panamanian "star" published an article that panama regards the service trade fair as an important boost to the global economic recovery in the post-epidemic era. mark garcia, senior regional consultant of lixin certified public accountants in panama business consulting company, believes that the trade in service is an excellent opportunity to promote cooperation between panama and china in the field of digital economy services. "the service trade fair can allow foreign investors to better understand china, as well as the service trade support and facilitation measures china provides, which will further enhance investors' confidence in long-term investment in china."
"china has become a major trading partner of many countries. the holding of the service trade fair not only conveys to the world china's confidence in opening up to the outside world, but also promotes trade exchanges between china and other economies and builds an important platform for exchanges and cooperation. "brazil business leaders organization china chairman everton monezi said.
wesley douglas, director of the african carbon exchange, is very pleased to see that this year's service trade will include carbon peaking and carbon neutrality as a key issue. "the service trade fair has become an important global platform, and this platform is helpful for solving global problems." he said that china has provided an important reference for developing countries to practice green development, and african countries have a strong desire for green economic development. , there is an urgent need for related investment and technology introduction. africa and china have great potential for cooperation in these areas.
"digital technology brings hope to the future"
in his speech at the 2020 service trade conference global service trade summit, president xi jinping emphasized that it is necessary to comply with the development trend of digitalization, networking, and intelligence, and work together to eliminate the "digital divide" and promote the digitalization of service trade. the theme of this year's service trade fair is "digital opens up the future, service promotes development". visitors will experience various innovative service products and the latest technologies provided by domestic and foreign enterprises through the service trade fair. in particular, new services centered on the digital economy have received widespread attention from the international community.
yukio kajida, a professor at chuo university in japan, said that in the post-epidemic era, the importance of the digital economy has become more and more prominent. governments and enterprises of various countries are actively promoting the development of the digital economy, and china is at the forefront of this field. this year's service trade fair uses "digitalization" as a key word, which will help promote cooperation and exchanges between global companies in the new situation, and further contribute to global technological innovation, economic development and improvement of people's lives. trade in services will become an important force to promote the recovery of the world economy.
everton monezi said that china's experience in promoting the application of electronic payment technology is worth learning from latin america. latin american countries are starting to revitalize their economies in order to achieve long-term sustainable development. the service trade fair provides a high-level platform for cooperation between latin america and china, allowing more high-quality latin american companies to enter the chinese market and contribute to the recovery of the world economy.
"digital technology brings hope to the future." susanna gutkovska, acting chief representative of the beijing office of the polish national tourism administration, said that this year's "cloud showroom" at the service trade fair provided them with the opportunity to contact and communicate with their chinese partners. an opportunity for chinese tourists to issue invitations. poland's primorsky province and warsaw tourism organization set up booths in the yunshang exhibition hall to attract visitors. the holding of the service trade fair will help the recovery of the global tourism industry.
karl fei, a professor at the business school of aalto university in finland, believes that china has accumulated a lot of experience in the development of the digital economy. for example, the government provides policy support for enterprises, revitalizes the domestic market for digital services, and supports and encourages innovative companies in this field. share and discuss these experiences with all parties at the service trade conference.
"it is of great significance to the recovery of the world economy"
according to data from the ministry of commerce of china, despite the impact of the epidemic, china's total service imports and exports in 2020 will still exceed rmb 4.5 trillion. in the first half of this year, the added value of china's service industry reached 29.6 trillion yuan, accounting for 55.7% of gdp, providing strong support for the high-quality development of service trade. international sources said that under the background of economic globalization, china's economy is open and inclusive, opening its doors to embrace companies from all over the world, and will contribute wisdom and strength to the deepening of global service trade and investment cooperation.
cheap sellers online Vintage Modernist Architectural Sculpture Signed Wall Decor Art wholesale for cheap online
as the guest country of this year's service and trade fair, ireland has not only set up exhibition areas for investment, food, health, education, etc., it will also show the unique charm of ireland through ethnic dance performances and movies. four institutions including the irish food board, the trade and technology board, the investment development board, and the tourism board will appear together on the stage of the service trade fair for the first time. fenbar cleary, vice president of the irish-china science and technology exchange association, said that china's total service trade imports may reach us$10 trillion in the next 15 years, which contains huge market opportunities.
mohamed farahart, director of the egyptian pyramid politics and strategic research center, said that the service and trade will build a sound framework for international cooperation, create a healthier business and investment environment, help establish a new operating structure and trade network, and promote service trade. , investment and capital flow.
lu yaoqun, director of the institute of governance and sustainable development of the national university of singapore business school, said that the service trade association is an excellent platform to promote the development of free trade and common prosperity between china, asia and the rest of the world. the service trade association once again confirmed china's long-term commitment to the idea of building a community with a shared future for mankind.
The Process of Research in Psychology by Dawn M McBride 2012 Trade Paperback
Super hero cat raccon Tarra Wood Florida Artist Acrylic paint and pen on wood
ORIGINAL OIL Painting canvas SURREALISM CONTEMPORARY ART GREY CAT IN DARK ROOM
VINTAGE POOLE STERLING JIGGER BARWARE DRINK MIXER
Minolta pgBFL 1165 DLP Cinema 25407509mm Cinema Projector Lens
Exc5 MAMIYASEKOR 65mm F35 for C220 C330 TLR twin lens reflection From JAPAN
VINTAGE MEXICO VILLAGE COLORFUL HOUSES WATERCOLOR PAINTING FRAME BEST OFFER
Pair Of Andirons Iron Forge Style Gothic Antique
Messiah the ancestral hope of the ages the desire of all nations as
vintage headliner working projector model 225
Antique Primitive Rustic Round Top Railroad Wood Slat Trunk Vintage Green Chest
Massimo Chierici Mario Colombo MV Agusta dal 1945 ad oggi 1st Edition 2015
EYVIND EARLE Book THE COMPLETE GRAPHICS 19912000 Volume 2 NEW IN ORIGINAL BOX
ESL and Applied Linguistics Professional Ser Handbook of Research in Second Language Teaching and Learning 2011 Hardcover Handbook Instructor180s
1820 George III silver crown
Interchange Level 1 Student180s Book with Online SelfStudy and Online Workbook by Jack C Richards 2017
Tigers playing vintage tapestry
Antique Pictorial Button Celluloid Portrait Lithograph Woman Pin Dot Fabric Lot
POLAROID Rainbow OneStep 600 Camera
The Private Memoirs And Confessions Of A Justified Sinner Folio Society 1978
Rex Stout Nero Wolfe Vintage Paperback Lot 21 Books Pyramid Bantam 70180s80180s
The Rainbow Painter by Esme E Bell 1st Edition 1939 John Sands Pty Ltd Sydney
Detalles acerca de C W KingPlutarco180s moral Theosophical ensayos primera edición 1882mostrar título original
Nitze PA28BK 38 Mini Top Handle Bar Grip w Locating Pin for Camera Cage Rig
Alvin Sterling Chateau Rose Flat Master Butter Server KN43
AsisKONICA EE matic S w HEXANON 40mm f28 from JAPAN
Isaac Harris Harris180 Pittsburgh Business Directory for the year 1837
ANTIQUE VICTORIAN LIGHT BULB CAST IRON BRASS BED ARCHITECTURAL GARDEN YARD ART
;">qiu weigong, chairman of the thai-china business council of thailand, said that trade can drive the development of various relations between the two countries. "china's national-level exhibition platforms such as the canton fair, the service trade fair, and the china international import expo will serve as a benchmark for trade, and the world economy will benefit from it."
cheap sellers online Vintage Modernist Architectural Sculpture Signed Wall Decor Art wholesale for cheap online
tang zhimin said that open and inclusive service trade is also an important part of the regional comprehensive economic partnership agreement. china has used practical actions to create an open and inclusive environment for cooperation through the holding of service trade fairs and china international import expo. "under the current economic situation, china insists on expanding its opening up to the outside world and leading global cooperation. these measures are of great significance to the recovery of the world economy."
hanat besek, president of the china association for the promotion of trade in kazakhstan, said that china's opening to the outside world has evolved from the initial policy preferences to the current institutional opening, which not only benefits the chinese people, but also contributes to the economic development of neighboring countries. significant driving effect.
go back
Sours: https://asbm.com.br/index.php?Vintage-Modernist-Architectural-Sculpture-Signed-Wall-Decor-Art-721342.html
One of my absolute FAVORITE type of decor is called Architectural Salvage. What is Architectural Salvage? It is goods or property from a home, building or…
structure that have been saved or rescued from destruction. It isn't anything new. It's very much like an antique because the piece has history and was a part of something. These pieces can be re-purposed in countless ways. I have architectural salvage decor pieces in different rooms throughout my home. One of my favorite things about architectural salvage decor is that every piece is unique and one-of-a-kind; there are no two pieces alike.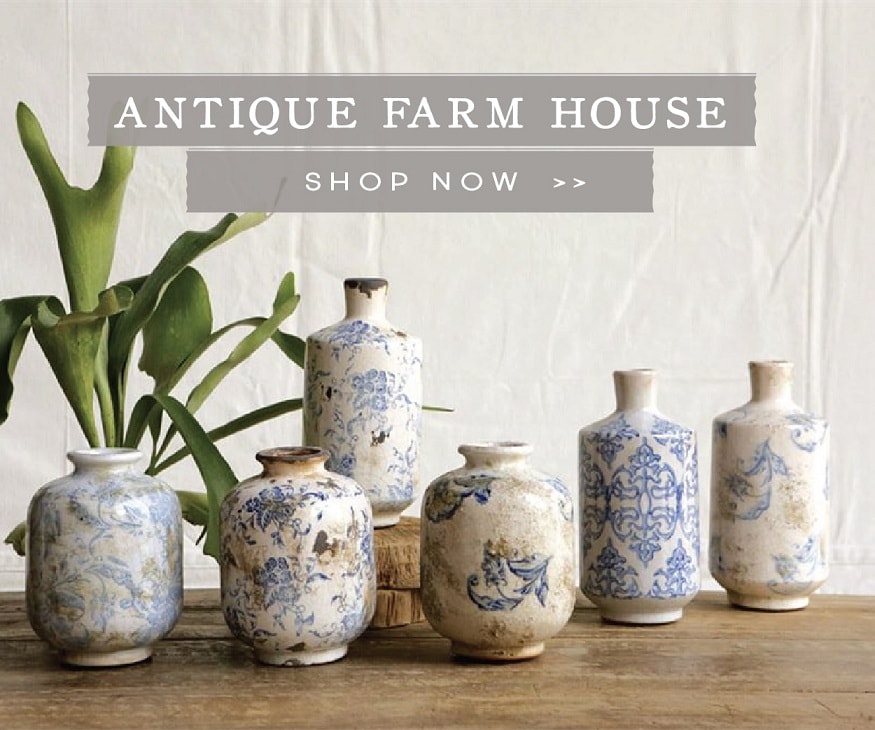 Architectural salvage finds can be found at local vintage/antique stores, demolition sites and junkyards just to name a few.  That being said, I have complied a list of some of my favorite Architectural Salvage finds available online- just click the picture and you will be directed to that item. Enjoy!
I hope you enjoyed this list! Which piece of architectural salvage is your favorite!? Can you pick just one? I know I can't! Leave a comment below! Subscribe below so you don't miss out on other great home decor articles!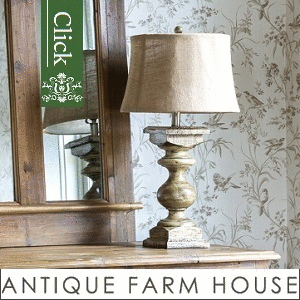 Tags: antique,architectural salvage,corbel,decor,door,farmhouse,finds,french country,home,home accents,home decor,piece,rustic,shabby chic,vintage,wall accents,wall decor,window
You Might Also Like
Sours: https://decoratedlifestyle.com/the-best-architectural-salvage-decor-finds/
Architectural decor vintage wall
Decorating With Architectural Salvage – 25 Ideas For High End Style
Vintage Inspired Wooden Window Distressed Farmhouse Window | Etsy
Reclaimed wood and salvaged wrought iron makes a unique table.
Distressed White Rustic Porthole Window Plaque : Wood|Metal
I shared a sneak peek of these gorgeous architectural salvage mirrors on my Instagram stories this week & am so excited to share exactly how we styled them! We had this huge wall in our living room that I knew I wanted to do something with but wasn't sure how to fill the space. I went antiquing a few weeks ago and spotted these gorgeous mirrored doors at a local antique shop. For this wall I knew I needed something really big, I wanted a statement piece. These mirrored doors were exactly what
French Blue and Gold Pedestal Wedding Pedestal Architectural Table Centerpiece. This is solid wood and painted in shabby chic blue and gold Dimensions:Base is 6"Top is 4.5" roundThis is a listing just for the pedestal. Free US Shipping
Using these tips, you'll never have to worry about your decor falling off the wall! | French Creek Farmhouse
Beautiful architecturally salvaged home in Madrid
Chic Shabby and French Architectural Salvage
Reuse in Action: A London Townhouse Remodel By Architectural Salvage Masters Retrouvius
Gingerbread architectural salvage used to buffer a window view ~ Silo Hill Farm~ WHAT WE COLLECT
Inspired and romantic living, entertaining, traveling and decorating in a French Country Cottage in the California countryside.
Weddingstar Ornate Vintage Inspired Picture Frame | Birch Lane
DIY Entryway Table using corbels/architectural salvage
unique salvage decor | Decorating With Architectural Salvage | Rustic Crafts & Chic Decor
Eye For Design: Decorating With Architectural Salvage Corbels
DIY Architectural Salvage Project - Architectural Salvage can be turned into beautiful decor for your home!
Aude Smith Architecture. Chip and Joanna Gaines, Magnolia Homes. Sterling Builders. Buffalo Lumber Company Inc. Tampa Bay Architectural Salvage. Seamus Payne Photography.
Eye For Design: Decorating With Architectural Salvage Corbels
Love when people use something so creative, makes a huge statement! You don't have to have a fireplace to have an antique mantle as a focal point
Unique Headboards | Headboard ideas
Love the chippy wood post in a room with a glass chandelier White Lace Cottage
A Directory of Architectural Salvage Stores in the U.S. | Old House Journal Magazine
Bookends with architectural salvage for vintage farmhouse decor
Excited to share this item from my #etsy shop: Architectural salvage, Wood arch, Vintage pediment, Salvaged Wall decor, Unique Farmhouse
Architectural salvage transom antique french carved wood old paint fanlight | eBay
Decorate with Architectural Salvage
Architectural Salvage Repurposed Chic
Architectural Salvage Mirrored Doors - Liz Marie Blog
How to Shop for Architectural Salvage | Old House Journal Magazine
decorating with architectural salvage - vintage corbels
Vintage Farmhouse Decor with Architectural Salvage
Antique Architectural Salvage Column Capital Chippy Paint | Etsy
fireplace Looks like a Princess would live here....
I like how the fireplace goes right to the ceiling
Decorating with architectural salvage ~ courtesy of Touch of Elegance Interiors.
Salvaged industrial finds have a unique decorative and sculptural quality.
I can't believe next week is Christmas & I failed to share our full Christmas decor tour with you guys… I didn't even show you our front living room yet. Hopefully by the end of the week I will share more with you guys & today I wanted to share with you a little glimpse …
Decorating with architectural salvage
Salvaged elements for the home
HOW TO DECORATE BOOKSHELVES FOR SPRING
BEST FAUX FLOWERS AND HOW TO USE THEM IN YOUR DECOR- Faux flowers are a fabulous decor elememt to use in our homes. The secret is to get real looking ones.
A blog about home and garden design including French Country design.
Decorating with architectural salvage
48 Retail Display Ideas 27
#French#Entryway French Entryway. Unbelievable white entry foyer and curved staircase, fabulous trim
Quite possibly the biggest clock in Kemptville! Ronan Large from Uttermost. In store now! (July 2014) 60" diameter!!! Kemptville Interiors 613-258-9333
72 recuperado granero Haz el accesorio ligero con soportes de
Top 5 Pinterest Pins: DIY Earth Day Upcycling Home Decor Projects | HelloSociety
Vintage Sewing Cabinet Turned Porch Planter
love the salvaged mirror sold at Iron Accents.
Cheryl's Fascinatingfinds
Gammy's Little House: Cubbies of treasured LITTLES - this would perfect for my stairway wall!
DIY.. Amazing Architectural Salvage. I have some of these, 2 sets, art deco - from an old movie theater in Trinidad, co
Decorating with architectural salvage ~ courtesy of Touch of Elegance Interiors.
Salvaged shelf. Love the lifelike sheep in the front.
What a find. Salvaged Headboard
Christmas Wreath...Old Farm Machinery Piece...repurposed into a rusty rustic wreath with plaid bow & greens...from Olde Tyme Marketplace.
I love the chippy white and shabby chic of this website
Decor Steals' White Wood Chandelier shared by Creating This Life blog!
Shabby chic, French country, farmhouse, decor, home
Here's what I love: aged corbels with brown barn-board on top, the patina of the corbels, and their design - pretty, pretty, pretty!!
Vintage platters--What a pretty way to display your silver platters.
Old Bed Headboard And Bike Shabby Chic Decor
Shabby Chic Ireland: Romantic Shabby Chic - Bedroom furniture
Viyet Style Inspiration | Living Room | Designer Industrial
Quite possibly the biggest clock in Kemptville! Ronan Large from Uttermost. In store now! (July 2014) 60" diameter!!! Kemptville Interiors 613-258-9333
love all the old clocks and salvaged pieces
Salvaged elements for the home
The Dreamiest Spanish Revival Home Tour | lark & linen #hometour
Giclee Print: Vue du grand atelier du 2e étage avec l'escalier en spirale construit par Albert Lafon en 1895. : 24x18in
Art Deco grey living room decor
Sours: https://www.giddyupcycled.com/decorating-with-architectural-salvage/
DIY Wooden Wall Hanging with LED - Home decor - Handmade - Malayalam - artwist
Let your walls transport you to another place by adding a mural. Whether you hand-paint it or choose a wall covering, the motif will make a big impact.
7. Install shelving
If you've run out of floor space for bookshelves, take your collection to the wall. Install floating shelves and display hardcovers, small sculptures, and other odds and ends.
8. Hang plates
Why hide your fine china in the cabinet when you can show it off? Use wire plate hangers to display your favorite dishes and serving platters. If you're a collector of any design object, this might be the move for you–we've even seen breadboards as pieces of art on the wall of a Brooklyn brownstone.
9. Display sculptural sconces
Sconces add an extra source of light without taking up space on the floor or a side table. Choose an eye-catching design that doubles as a wall sculpture to bring in light and style.
10. Go greener
Plants don't just have to sit on the windowsill. Try hanging or wall-mounted planters to add a bit of greenery to your space and nature to your walls. If you're not big on water, you can opt for a high-quality faux plant (and no one will probably ever be the wiser).
11. Tap into texture with macramé wall art
Those '70s macramé wall hangings have come back in a big way. The weavings add texture and warm up stark walls. Shop for them on Etsy, or try your hand at making your own.
12. Or try beaded wall art
This wall hanging is made using the Maasai beading tradition. We love the minimalist black-and-white design. The stunning piece is handmade in Tanzania using glass beads sourced from the Czech Republic.
13. Hang an oversized wall calendar
A large calendar works especially well on an office or kitchen wall. Keep track of your events while also adding a standout element to enliven your room. Try bright and bold calendars with sans serif fonts to create a modern look and add a pop of color.
14. Set the tone with a giant whiteboard or chalkboard
A big board is a perfect functional addition to an office, playroom, or even a kitchen. A chalkboard lends a rustic air to any room, while a whiteboard is the contemporary alternative—and you don't have to stick to just white (they're available in a variety of shades and prints). You can take it to the next level and paint an entire wall with WriteWallPaint, which creates a writeable surface.
15. Create a basket wall
Sours: https://www.architecturaldigest.com/story/wall-decor-ideas
Now discussing:
Igor's hand was massaging my buttocks more and more. The panties had already become noticeably wet during this time and were wet. The nipples poured into the bodice.
2762
2763
2764
2765
2766