(865) 973-9500 Appointment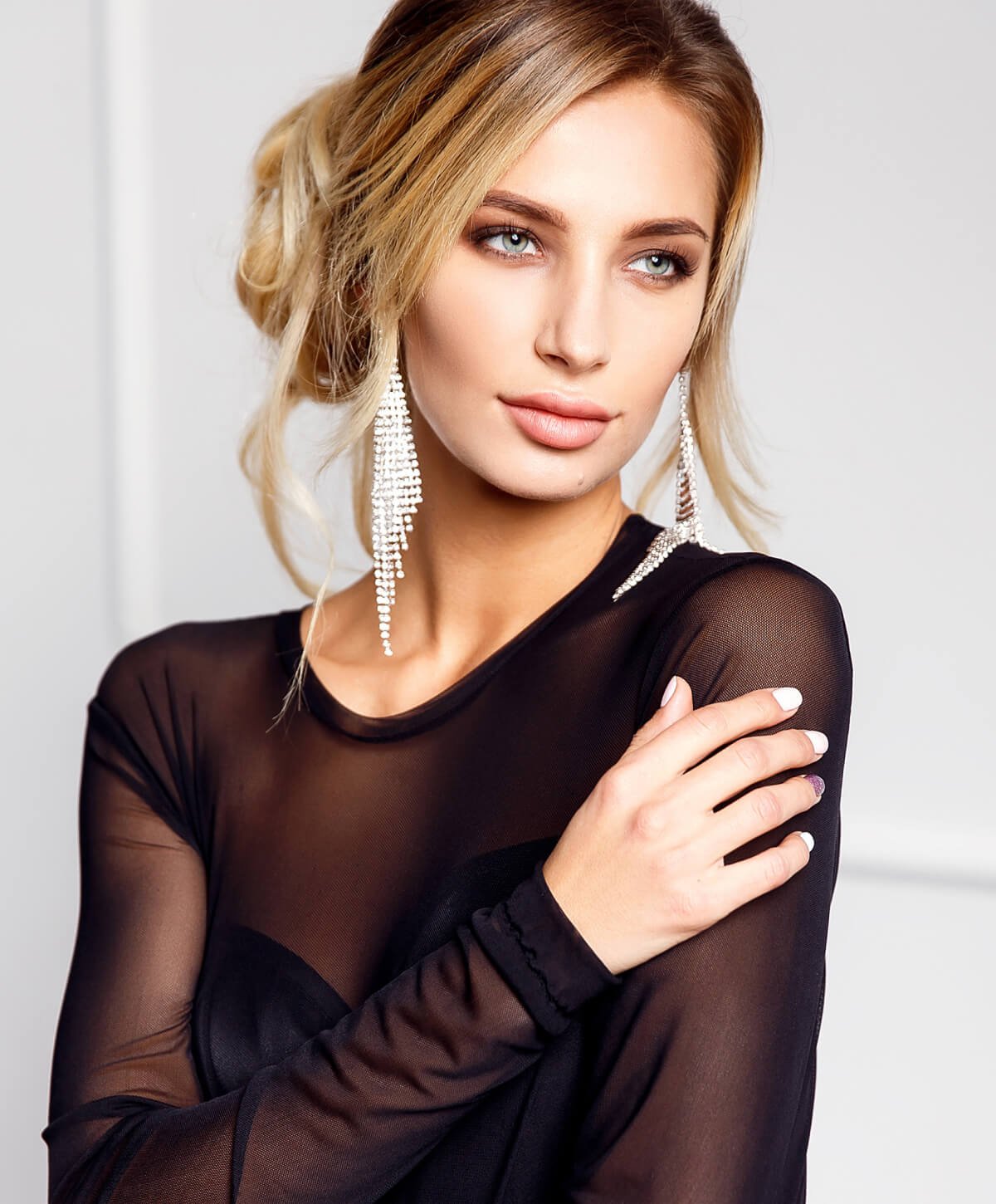 Trillium Plastic Surgery is the premier destination in Knoxville for artisanal cosmetic services.
We are here to serve you on your unique aesthetic journey. We deliver tailored, premium results, with the goal of improving the lives of each and every one of our patients. Top plastic surgeon in Knoxville, TN., Dr. Jason J. Hall is a board-certified plastic surgeon & Fellow of the prestigious American College of Surgeons. He offers his exceptional skill, acquired from 18 years of practice in surgery, to serve the people of Knoxville and surrounding communities with precision cosmetics. Dr. Jason Hall begins your aesthetic journey with you here.
Find Your Procedure
Jason J. Hall
MD, FACS
---
Knoxville Plastic Surgeon

Dr. Jason Hall graduated from The Webb School of Knoxville and went on to complete his fellowship at Stanford University. Dr. Hall has acquired extensive surgical acumen in his now 18 years of experience.
After years of private surgical practice in Houston, Dr. Hall and his family relocated to Knoxville to return to the community where Dr. Hall grew up. Now offering his extensive skill to the people of Knoxville and surrounding areas, he offers a number of cosmetic procedures to improve your appearance, letting your natural beauty and confidence shine through.
Viewing his calling as more than a simple profession Dr. Hall puts his expertise in plastic surgery to use in serving the greater community. Dr. Hall donates a portion of every cosmetic service fee collected toward helping children live better lives with annual mission trips to bring reconstructive surgery to impoverished children and communities far and wide. He also donates locally to the Make-A-Wish Foundation of East Tennessee.
"Being able to change the course of another person's entire life for the better lays at the foundation of what being a doctor is. It is why I get up every day."
Whether you are a mother in need of a mommy makeover, or are seeking to rejuvenate tired-looking eyes with blepharoplasty, plastic surgeon, Dr. Jason Hall, will help you discover the ideal way to achieve your aesthetic goals.
Facelift
As we reach 40 or 50, our faces begin to give us away when it comes to our age. Cheeks sag, the skin of the neck becomes loose, and ever deeper lines form around the mouth which can make us look much older than we feel. A facelift, in which the tissues of the face are repositioned to their proper, youthful place, can help to rejuvenate a tired, aged appearance.
Facelift Procedure
Rhinoplasty
The nose is considered to be the focal point of the face. If you are unhappy with your nose – whether it is too large, crooked, or has unsightly bumps and a poor contour – it will be the one thing that you, and others, will focus on. During a rhinoplasty, nose plastic surgery (or "nose job"), Dr. Hall will reshape the tissues of your nose to give you the nose that best fits your face.
Rhinoplasty Procedure
Eyelid Surgery - Blepharoplasty
Aging and gravity can have a profound effect on the tissues of the face. Nowhere is this more apparent than around the eyes. Loose skin, bags under the eyes, and fatty deposits can all contribute to a look that says "old and tired". Eyelid surgery, upper & lower, can help turn back the clock and restore your eyelids to give you a more youthful, rested appearance.
Blepharoplasty Procedure
Laser Resurfacing
Laser skin & resurfacing treatments can help remove skin defects and blemishes by stimulating the body's natural healing ability. Nearly any laser skin treatment can accomplish this, but the techniques used by Dr. Hall are hand-selected for their ability to minimize down-time, allowing for a much quicker, pain-free recovery that still delivers refreshed, glowing skin.
Laser Resurfacing Procedure
Botox
Wrinkles, no matter where they are on your face, make you look older and more tired. BOTOX® Cosmetic works to temporarily erase those lines, and can take the appearance of years off your face. All BOTOX® Cosmetic are performed personally by Dr. Hall, as his years of training and study enables him to get more natural, consistent results.
Botox Procedure
Breast Augmentation
There are many things to consider when making the decision to have breast augmentation surgery. During your consultation with Dr. Hall, he will listen to your goals and help guide you through the decision-making process concerning Knoxville breast augmentation and procedures.
Breast Augmentation Procedure
Personal Patient Care
---
Privacy & Personal Attention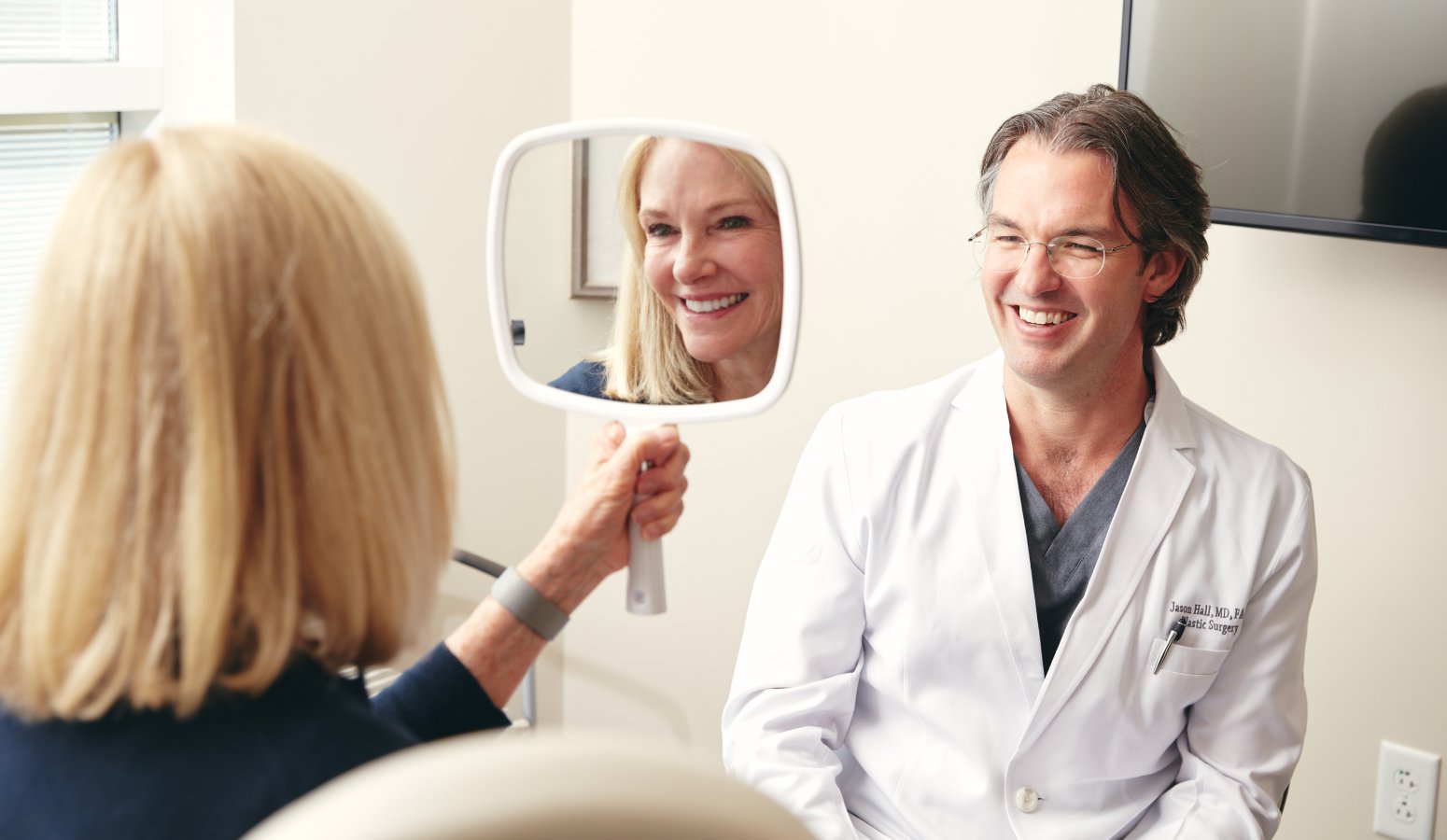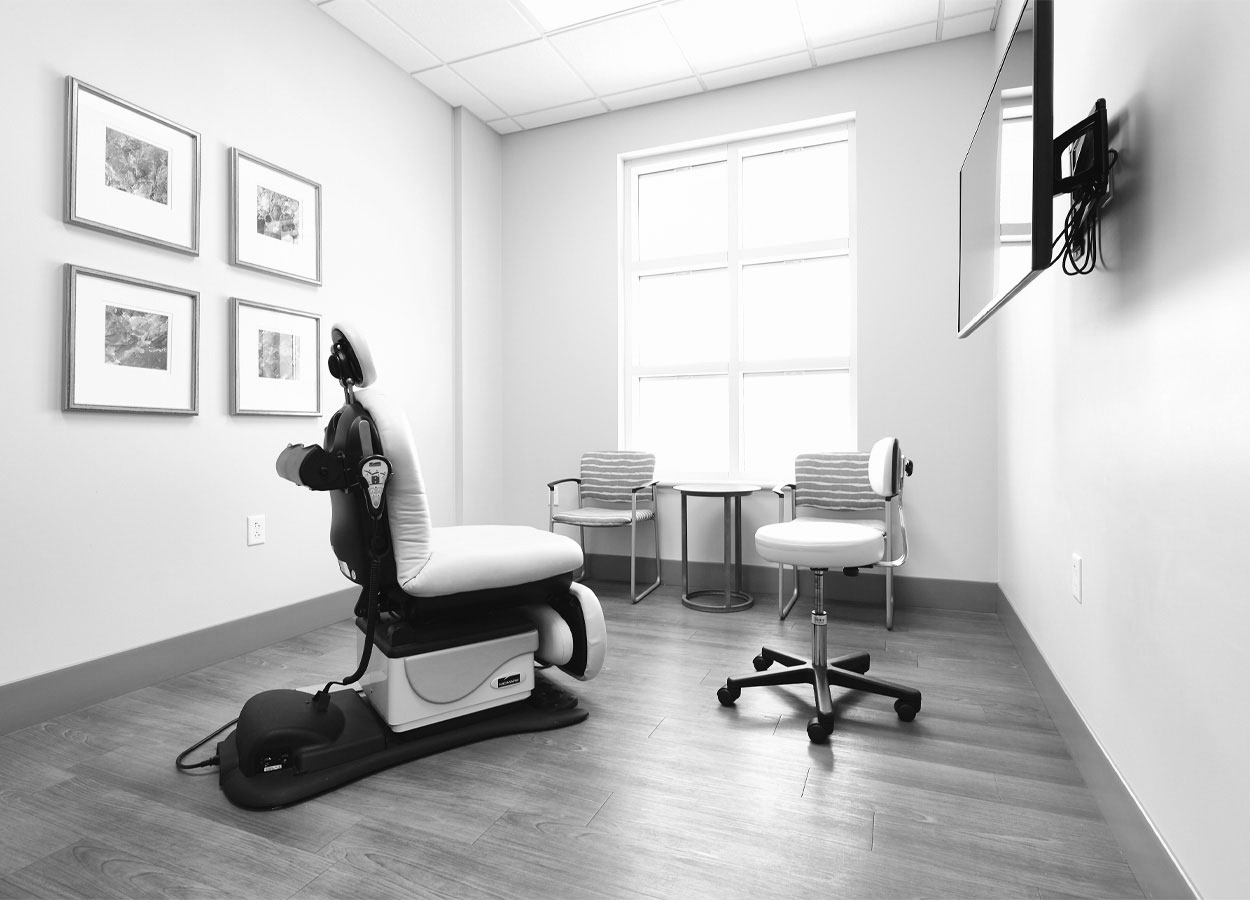 Dr. Jason J. Hall prides himself on giving his patients the individual attention they deserve.
Dr. Hall does not ascribe to the "assembly line" methods of modern hospitals and doctors' offices. At Trillium Plastic Surgery you are treated with respect and care. Dr. Hall takes time to answer any questions you may have, ensure that you fully understand your procedure or treatment and feel comfortable and confident moving forward. Our state-of-the art surgical center is designed with your patient experience in mind. We do all of our services in house, ensuring you get the privacy and personal attention fitting to any cosmetic treatment.
Our Philosophy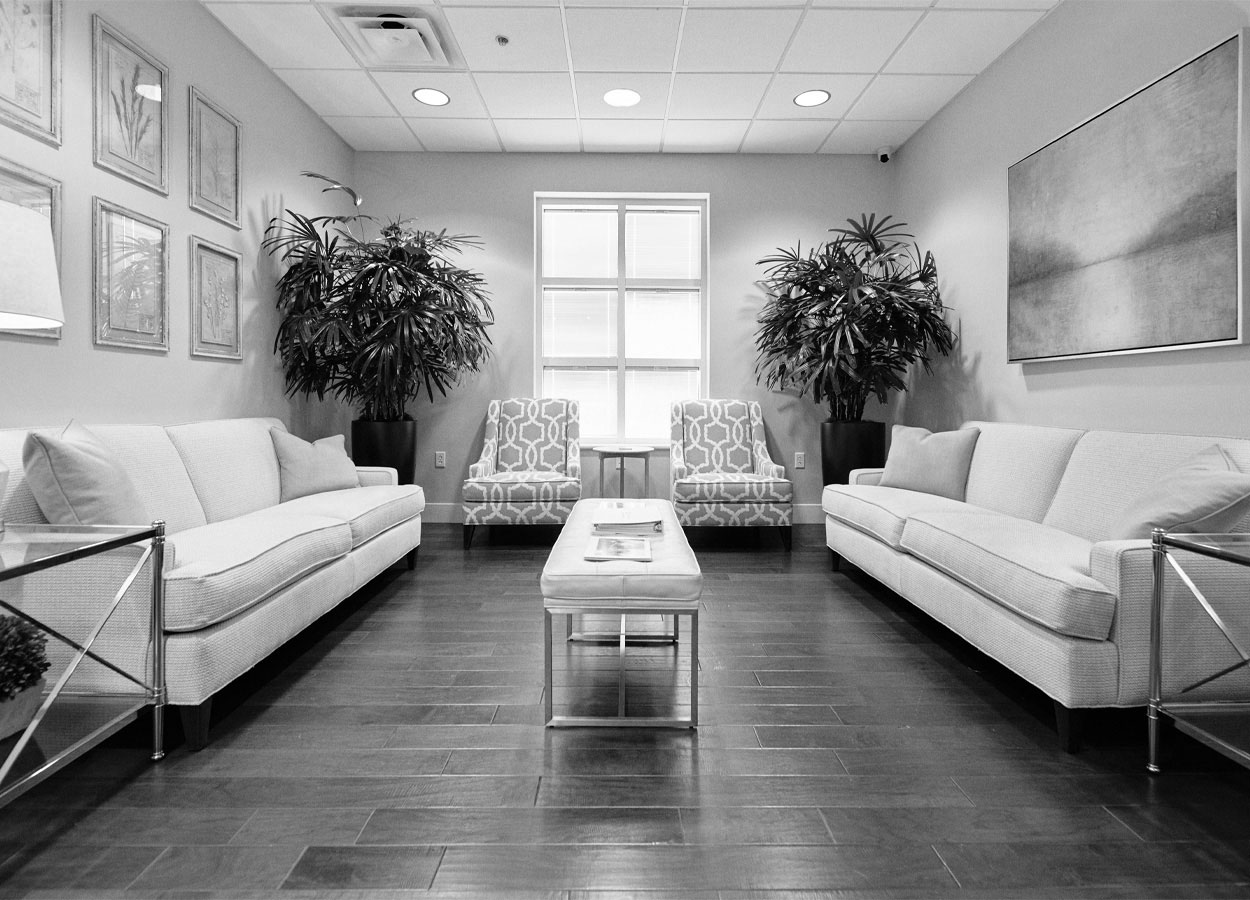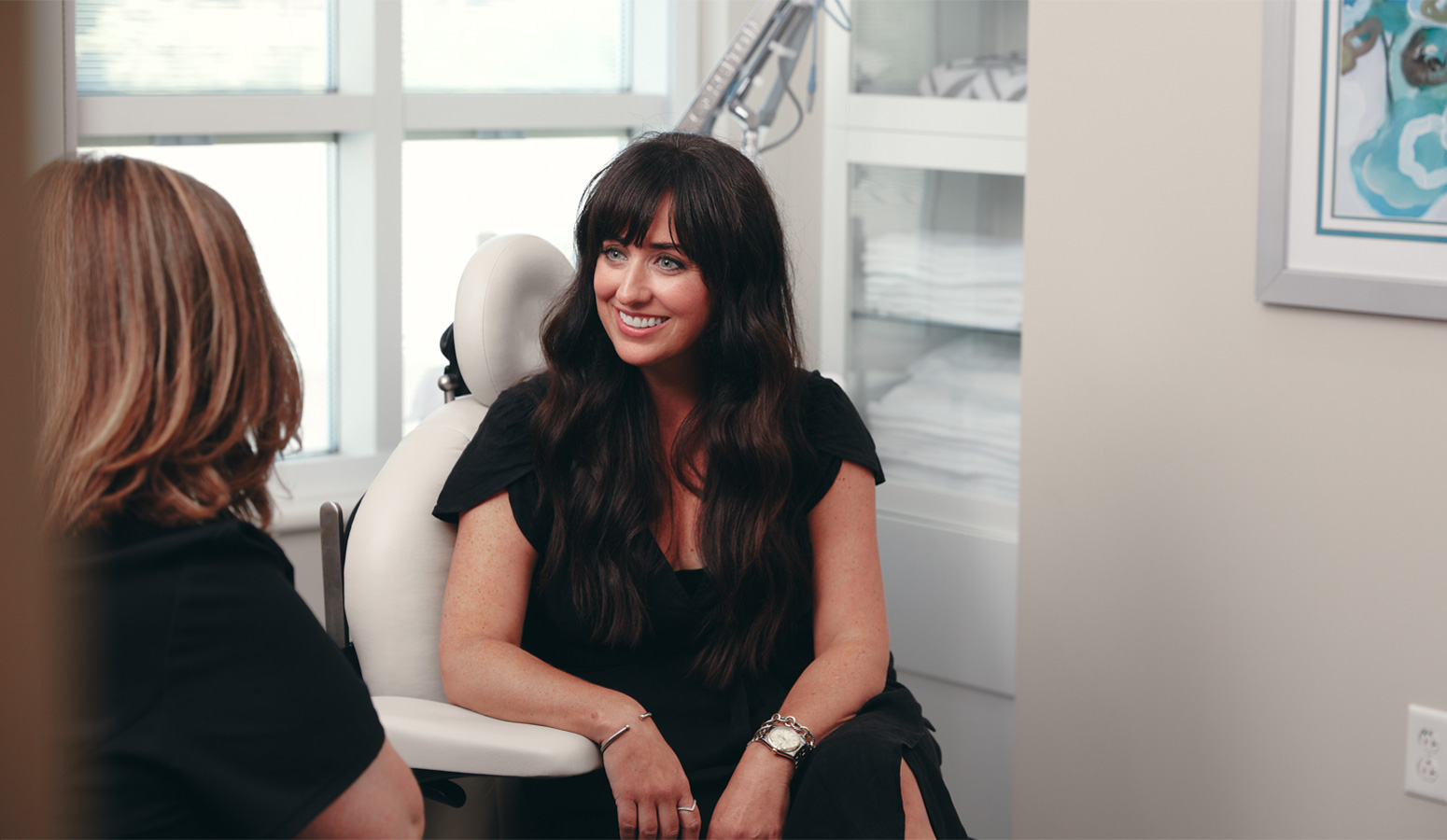 Patient Reviews
---
Choosing to have cosmetic surgery can be a difficult decision. Determining who will help you reach your goals is an important step in moving forward. Undoubtedly, you want a doctor who shares the goals you have for yourself. Hear testimonials from our delighted patients.
Patient Reviews
Trillium Plastic Surgery has a very high end and polished feel and the staff is exceptionally welcoming and friendly. I liked the ability to see the computerized changes to my nose pre-surgery to make sure my surgeon and I were on the same page. I've always hated the hump on my nose as well as the elongated tip - Dr. Hall gave me a beautiful profile. Dr. Hall, went above and beyond to make sure I was happy with my results. He truly believes in making his patient happy.
I would not hesitate in the least to go back to Dr. Hall in the future if I ever decide to get more done. Dr. Hall is hands-down the number one plastic surgeon in my book! He has changed my outlook on loving myself forever. For the first time in my entire life I can finally say I LOVE my breasts!
Dr. Hall wasn't pushy on just one option, instead, he gave advice on what he thought will work out best and really listened to what my wants and needs were. Loved my experience and love the entire staff. Definitely recommend!
The single best thing is, Dr. Hall was clear about what to expect and it turned out exactly as he said it would. I was given a Breast reduction, replaced my old implants, plus reconstructed the area around my nipples. They were very large - now they're perfect. Plus I regained sensitivity. I asked if he reconnected a wire. The staff is sweet and caring. Dr. Hall does everything to make you feel comfortable. Plus I feel like he does what he needs to and nothing that he doesn't feel like you need. The fact that he's handsome is just a plus.
After a lot of research, I decided Dr. Hall was the person I trusted to remove moles from my face. Many doctors had told me the scar would be worse than the mole. Dr. Hall's site said scarless, and it was scarless. I had about 7 lesions of sorts removed and they all healed beautifully. His staff is very nice and the office is clean and modern. Dr. Hall has a wonderful chairside manner and is clearly highly skilled. I would definitely see him again, should I have any other aesthetic needs in the future!
I have thought about breast augmentation for years but wasn't sure that I'd ever go through with it. I'm 30 years old, have two young children, and until last week… I was very flat-chested and therefore didn't feel like a "woman". After working up the courage to start researching Knoxville surgeons, I kept coming back to Dr. Hall. Reading through his website and all of these helpful patient reviews, something about him felt so "right" to me.
For You. For All.
---
Changing Lives In The USA & Abroad
For every cosmetic procedure Dr. Hall performs, a portion of the fee is donated to charities that provide free reconstructive surgery for children and adults suffering from birth deformities or injuries.
You will help provide the medication, equipment, and resources to literally change the life of someone who doesn't have access to the care they need or the means to get it. Do something for yourself, but give the gift of reconstructive surgery to someone who would otherwise be without. You'll be able to make an impact in the life of a child, just by being a part of our practice family.
Meet Dr. Jason Hall
Schedule Appointment
---
KNOXVILLE, TN
Contact us today to schedule your appointment with renowned plastic surgeon and face, body & breast specialist Dr. Jason Hall. Take your first steps to a more confident and natural you.
9239 Park W Blvd #202, Knoxville, TN 37923
Sours: https://drjasonhall.com/
ButtockAugmentation(Brazilian Butt Lift)in Knoxville
(865) 973-9500 Appointment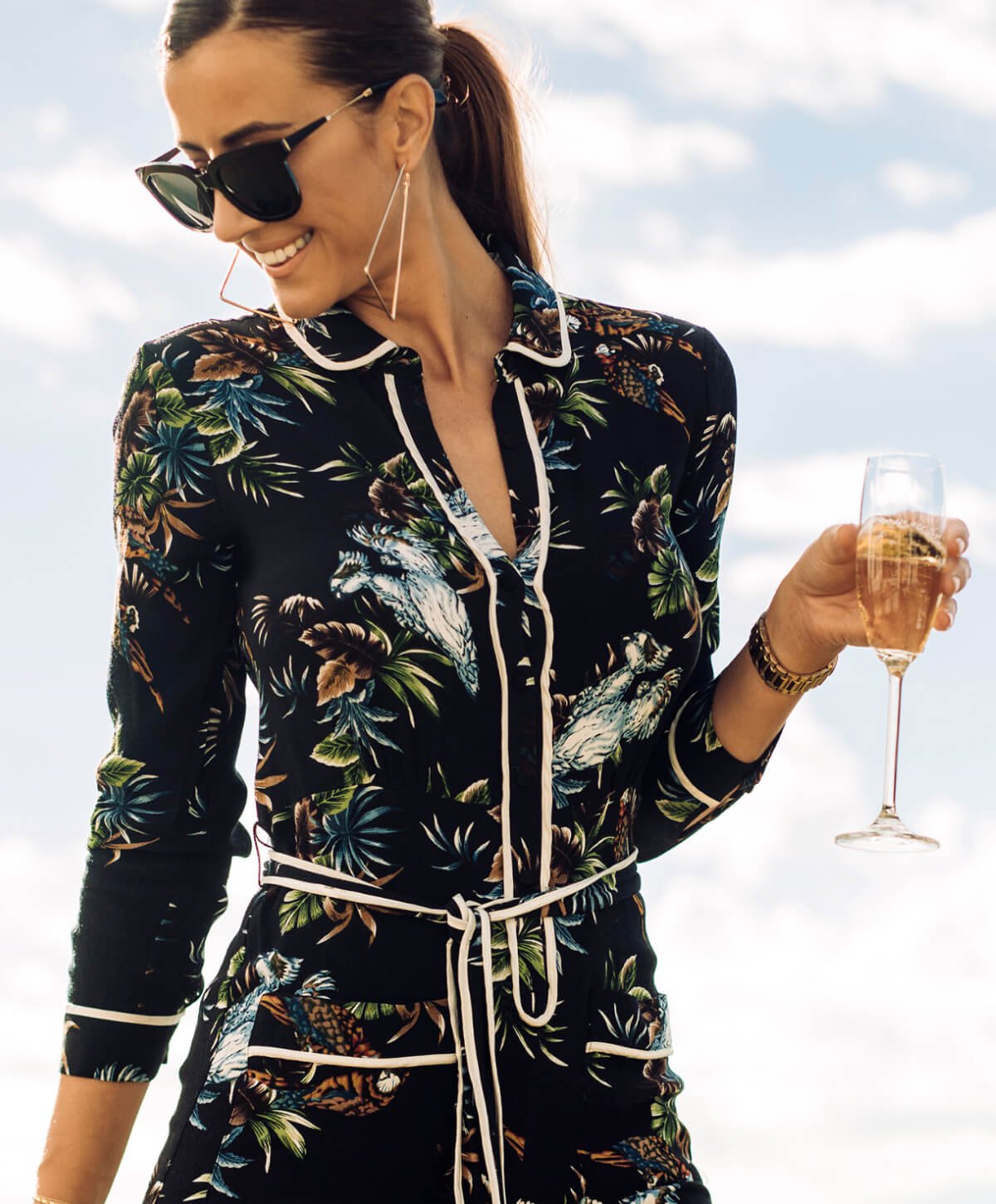 As we age, we tend to lose volume in places that should be "full". This is true in the face, the breasts, and in the buttocks. Replacing that volume can restore or enhance the volume in those areas, giving you a younger, more attractive shape.
That is one reason that injectable fillers for the face (Juvederm, Restylane, etc) and breast implants are so popular. Along those same lines, a "Brazilian Butt Lift" isn't really a "lift" at all. A Brazilian Butt Lift is a buttock augmentation with your own body fat – it's a fat grafting procedure, but on a larger scale than we do on the face (or even the breasts). Because there is no implant to deal with, the problems with implants – scarring, infection, movement – are eliminated.
Brazilian Butt Lift Before & Afters
Before
After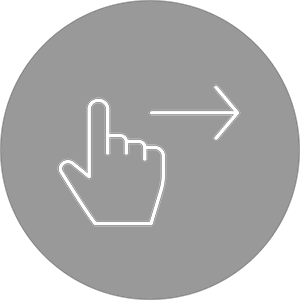 Swipe To Next
Brazilian Butt Lift Surgery
Like most liposuction procedures, a Brazilian Butt Lift is performed in the operating room under sedation or a general anesthetic. After removal of the excess fat with liposuction, that fat is concentrated and purified. This concentrated fat graft is then injected into the buttocks to restore or enhance a youthful, feminine curve.
Am I A Candidate For A Brazilian Butt Lift?
Most women are candidates for buttock augmentation with fat grafting. The "ideal" candidate is a woman who wants a more feminine buttock curve, is at her ideal body weight, and has areas of excess fat that are resistant to diet and exercise (hips, waist, and thighs are common areas). However, you don't have to be an "ideal" candidate to get great results from a Brazilian butt lift! As long as you don't smoke, chances are that Dr. Hall can get you the kind of buttock enhancement you are looking for.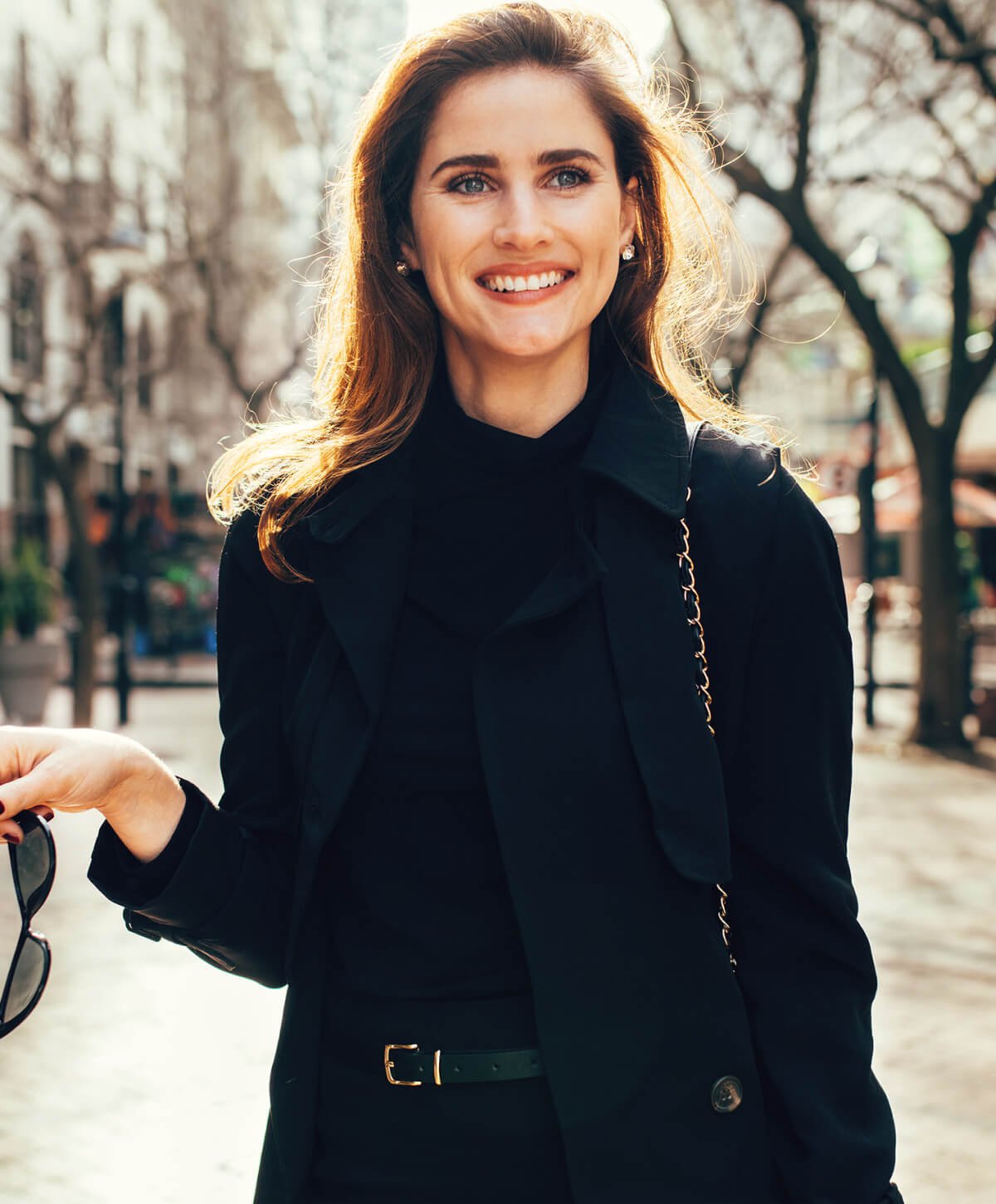 Recovery From A Brazilian Butt Lift
After surgery, you will need to wear a compression garment that covers the areas where liposuction is performed (but not where the fat was re-injected). This helps speed recovery and minimizes swelling. The most difficult part of a Brazilian Butt Lift is the recovery – Dr. Hall does not want you sitting in your backside for two weeks after surgery to allow the delicate fat cells to heal.
After the recovery period, though, there are no restrictions on your activities. Your new shape is yours and there are no worries about implants moving around or causing problems – your buttocks are "all you" and you can pretend you were born with the curves you've got. If you have any questions about a Brazilian Butt Lift or would like to schedule a consultation with Dr. Hall, call (865) 973-9500 or use our contact form and request an appointment. For out of town patients, feel free to request an online consult via Skype.
Schedule Appointment
---
KNOXVILLE, TN
Contact us today to schedule your appointment with renowned plastic surgeon and face, body & breast specialist Dr. Jason Hall. Take your first steps to a more confident and natural you.
9239 Park W Blvd #202, Knoxville, TN 37923
Sours: https://drjasonhall.com/surgical/body/brazilian-butt-lift-surgery/
Knoxville Plastic Surgery
Cosmetic & Reconstructive Surgery

Board Certified Knoxville plastic surgeon Steven J. Smith offers breast enhancement, body contouring, facial rejuvenation, and reconstructive surgery as well as non-surgical procedures.

Making changes to your appearance is a very personal decision. Board Certified Knoxville Plastic surgeon Dr. Smith takes a personal approach to combine your desires with the most up-to-date treatment options and procedures, thereby providing the best possible outcome.

Dr. Smith's practice is located in Knoxville, Tennessee and encompasses both cosmetic and reconstructive surgery. Your privacy is foremost. We assure your confidentiality. Our high-end practice provides extremely friendly and courteous service and the highest quality care. We want you to understand each step of your procedure and recovery. We are pleased to know that our patients tell their friends and family that we always put them first, and we take pride in being honest and straightforward in assessing your needs. When you are ready to learn more about how we can help you achieve your goals, contact us.

Please take a few moments to browse Dr. Smth's training and certifications and before and after photos of some of his patients. We offer skin care products and cosmetic surgery, including breast surgery, body contouring, and facial surgery for both men and women. Please take a few moments to read explanations of Dr. Smith's procedures and learn more about the many services offered.

 

CALL 865.246.6700
for more information or to schedule your personal consultation.
Sours: http://www.stevenjsmithmd.com/
Brazilian Butt Lift (BBL)
A Brazilian Butt Lift is a popular cosmetic procedure in which a surgeon will remove body fat from other areas of the patient's body to enhance their buttocks. Are people with a beautiful backside making you jealous? Is spending countless hours at the gym simply not giving you the results you really crave? If you need help achieving that perfect butt, a Brazilian butt lift (BBL) can be the right choice for you as it improves proportions, shape, and contours of your butt, hips, and waistline.
The fat will then be crafted to create a fuller, rounder profile to your backside.
BBL differs from silicone butt implants. Yes, they also enhance the shape of the buttocks but BBL offers so much more! BBL is a two-part medical procedure where we'll perform liposuction of the abdomen, flanks, and back.[1] The fat is then transferred to the gluteal area of the body, resulting in a rounder, firmer look.
If you're looking for a permanent solution to a barely-there bottom and exercising alone hasn't worked, schedule a consultation with our friendly surgeons. At Southern Surgical Arts, we aim to make a positive difference in our patients' lives with natural-looking results that leave you with a newfound outlook. You can reach our state-of-the-art office in Chattanooga, TN at 423-266-3331.
What Problems Can a Brazilian Butt Lift address?
A BBL is able to tackle issues of the buttocks:
Small Buttocks
Flat Behind
Box-shaped Backside
Asymmetrical Assets
Sagging Derriere
Small Booty
If you're experiencing these concerns, we will address them head-on. A Brazilian butt lift is meant to be a customized experience for you that complements your figure and bone structure. If a patient has asymmetrical cheeks, an appropriate amount of harvested fat will be injected into the smaller check to bring the buttocks into balance.
Small, flat, or box-shaped behinds can be enhanced by injecting fat from either the top, bottom, and/or sides of the cheek to create a voluptuous, sculptured posterior. However, sagging caused by an excessive amount of loose skin may not be improved by this procedure. A consultation examination with our surgeons will help determine that.
What Are the Benefits of a Brazilian Butt Lift?
BBL has worked wonders for many people. It creates natural-looking results while keeping a fuller profile for your backside. It is also good for addressing issues with sagging and shapelessness that happen as the result of aging.
Below are more long-lasting effects the procedure has had on our patients:
Improved proportions
Curvaceous buttocks
Better waist-to-hip ratio
Natural-looking results
Diminished fat pockets in other areas of the body
Less visible cellulite
Improved self-esteem
Who makes a good candidate for a Brazilian Butt Lift?
During our consultation meeting, we will perform an exam and ask you a few questions to understand how we can build better buns.
Ideal candidates for BBL are:
Women and men at a healthy weight
Patients ages 25 to 55
Non-smokers
Good health standing
Haven't had severe surgery complications or reactions
The ideal patient has adequate excess fat that can be used to craft a perfect bottom. The larger you want your posterior to be, the more harvested fat is needed for a BBL as subcutaneous fat can not be obtained or used for your treatment. Patients should also have good skin elasticity as it will complement their new contoured rump. Those with sagging skin from a recent weight loss may require separate skin removal.
Patients should have realistic expectations as results may vary. They are based on individual goals, weight and body frame, and the amount of fat available for harvesting. It is not designed to provide a large increase in size but provides a noticeable, natural-looking improvement.
Since each patient experiences different questions and concerns, BBL is a custom aesthetic procedure designed to provide each of our patients with jaw-dropping results to enhance their frame and structure. A consultation with our surgical staff will further determine your candidacy.
How can I schedule a consultation?
Scheduling a free consultation with Southern Surgical Arts is an easy process. Give us a call at 423-266-3311 and one of our friendly staff members will gladly assist you on your journey to a better rear end.
Our consultation is a friendly and honest discussion that leaves nothing out. You are promised to get a thorough explanation of the procedure, costs involved, result expectations, and recovery times. We will never paint an unrealistic picture for you and we will always disclose what you can expect.
We understand that transforming the body requires listening and commitment to safety. Dr. Deal,Dr. Gardner, and Dr. Kluska are all fellowship certified and Board Certified Cosmetic Surgeons. They will listen carefully to your needs so that they understand your goals and develop a course of action to achieve them. Our three surgical team has a combined 23 years of cosmetic experience. Since 2004, they have performed more than 18,000 major cosmetic surgeries. For more information about some of our procedures, check out our blog.
How do I prepare for the surgery?
At Southern Southern Arts, we got your back. Our caring medical staff is highly trained at transforming the body and unveiling a brand new you to the world. We are here to walk you through every step of the way.
It is best not to eat or drink after midnight on the eve of surgery because you will be placed under anesthesia. You will need to fast a few hours leading up to your BBL to avoid complications of nausea.
Remember to maintain a healthy and active lifestyle. A BBL or any aesthetic operation should not be viewed as your only solution. We encourage you to exercise and eat healthy to ensure long-lasting results.
What happens during the procedure?
The entire BBL process can take anywhere from two to four hours.[3]
Here's what to expect: One of our surgeons will review the final details of your procedure, goals, and results so you know what to expect. Our surgical team will perform other preparation duties like marking your skin with temporary guide marks and inserting an IV to administer anesthesia.
Once you are resting comfortably and anesthesia has taken effect, we'll take you to the operating room where your skin will be cleansed. Then, the area to be treated with liposuction will be injected with tumescent fluid, a mix of saltwater, epinephrine, and lidocaine..[4] Once the fat is removed and processed, we'll begin inserting injections just below the surface of your skin. Fat injections will be layered just below the skin of your butt and hips until your bootylicious look is perfected.
How long will it take to recover?
Once your procedure is complete, we will have you recuperate in our recovery room for a few hours and cared for by our skilled team. Since this is an outpatient procedure, you will be allowed to return home right after recuperation. Plan to have a loved one or family member drive you home as you may not be able to drive home and take care of yourself during the first 24 hours of your BBL surgery.
It is perfectly normal for you to experience some tenderness or soreness. This will go away in time with proper care and pain medication. Butt lift patients have to lie on their stomach when not standing or walking during the first two weeks following surgery.
The entire recovery time can be anywhere between two and six weeks. Pain should level off in about one week. Bruising, swelling, and soreness in your buttocks region may after treatment. This may last for a few weeks. It is recommended that you avoid strenuous activities for 6-8 weeks.
After surgery, we'll outline all the specific after-care instructions for you to follow. Our surgeons will prescribe medication to manage discomfort. Periodically, you will be asked to make follow-up appointments to monitor the healing process.
What will the results look like?
Your Brazilian butt lift results can last for decades without the need for additional treatments. Regular exercising and dieting will help you keep your better butt for years to come. This is why patients report high rates of satisfaction and have a low risk of complications. For a preview of the care you will receive, read through our patient reviews.
How much does the Brazilian Butt Lift Cost?
The cost of a BBL will depend on a number of factors, including the patient's specific goals and needs and the amount of liposuction performed. On average, a Brazilian Butt Lift can cost from around $9,500 to $10,500.[4] For an exact estimate, schedule a consultation with us for a customized quote.
At Southern Surgical Arts, we want our patients to achieve the best look without worrying about breaking the bank. We will have an informal discussion about your payment options. We offer several convenient ways to pay including cash, personal checks, and most major credit cards. There are also several convenient financing options available to you.
References
Cansancao, A. L., Condé-Green, A., Gouvea Rosique, R., Junqueira Rosique, M., & Cervantes, A. (2019). "Brazilian Butt Lift" Performed by Board-Certified Brazilian Plastic Surgeons: Reports of an Expert Opinion Survey. Plastic and Reconstructive Surgery, 144(3), 601–609. https://doi.org/10.1097/PRS.0000000000006020
Pane, T. A. (2018). Experience With High-Volume Buttock Fat Transfer: A Report of 137 Cases. Aesthetic Surgery Journal, 39(5), 526–532. https://doi.org/10.1093/asj/sjy191
Repinski, K., & Asiani, MD, A. (2020, September 23). Brazilian Butt Lift Benefits, Risks, Results | RealSelf. Retrieved May 10, 2021, from RealSelf.com website: https://www.realself.com/surgical/brazilian-butt-lift
Brazilian Butt Lift | Buttock Enhancement. (n.d.). Retrieved May 19, 2021, from American Board of Cosmetic Surgery website: https://www.americanboardcosmeticsurgery.org/procedure-learning-center/body-procedures/brazilian-butt-lift/
Sours: https://www.southernsurgicalarts.com/plastic-surgery-chattanooga/below-the-waist/brazilian-butt-lift/
Knoxville, tn bbl
The Brazilian Butt Lift: A Word of Caution
The Brazilian Butt Lift or buttock augmentation by autologous fat injection is one of the fastest growing cosmetic operations in this country and around the world. Basically it involves removing fat from one area of the body with liposuction, and injecting it into another area of the body.
I have been a slow adopter of this operation, or more accurately a non-adopter. Recently, a possible and potentially fatal complication has been receiving much attention: death from fat embolism.
Let me explain.
In order to have the fat survive as a graft (like a skin graft), the fat must be injected into an area with an excellent blood supply. In the buttock area this is the gluteal musculature, and more specifically the deep gluteal musculature. So this has become the preferred area for the fat to be injected.
However, there are very large veins in this area. These carry the blood from these muscles directly back to the heart. The problem is that if fat is injected into one of these veins it can flow directly into the heart and cause it to stop or fail. If this happens, it is nearly impossible to get the heart started again and can cause sudden death. Deaths can also occur within the first 24 hours. Alternatively, the injected can get into the blood vessels to the lungs and cause portions of the lungs to die.
It is possible that injecting the fat into the subcutaneous fat might avoid this problem, but this is not the preferred area in terms of graft (fat) survival, and the final cosmetic result. It might also be possible to inject the fat into superficial muscle, but studies of these veins show that they can be in this area as well as the deeper musculature.
Our societies are advising us to reconsider this procedure.
Recently, the International Society of Aesthetic Plastic Surgeons (ISAPS), and the American Society of Aesthetic Plastic Surgeons (ASAPS) polled their members about this problem. Now understand that this data comes exclusively from Board-certified plastic surgeons both here and in other countries who operate in fully-accredited facilities.
It is very possible that this phenomenon occurs in as many as 1 out of every 1,575 to 2,950 cases. To put this in perspective, in accredited outpatient centers the rate of fatal complications from cosmetic operations is 1 in 55,000 cases.
Obviously this is a huge concern for all plastic surgeons and their patients. This has prompted ASAPS to recommend to its members to reconsider injection of fat into the deep musculature of the buttock. While this data is not rock solid since it comes from voluntary physician reporting and has not been scientifically validated, it is quite troubling. It is possible that these number are overstating the risks. It is equally possible, and — indeed – probable, that the risks could be even higher.
Should we be doing fat injection into the buttock at all?
Certainly this question must be crossing the minds of all plastic surgeons who do this operation. It must also be quickly pointed out that this is by no means a blanket condemnation of all fat grafting. Fat grafting can be done safely in many areas of the body (such as the face and the breast) with good results.
The reason for this is both the volume of fat injected and the size of the blood vessels. For instance, when fat is injected into one buttock the volume can be in the range of 120 cc to 300 cc. However, when injecting fat into the face, usually less than 4 cc to 6 cc are injected into one side of the face and these injections are not done in the vicinity of large veins.
Where the Brazilian Butt Lift will end up is unknown at the present time. Caution is advised to patients considering this, and plastic surgeons performing this. It would be great if this worked well without serious complications as many of us are not thrilled with the alternative: buttock implants. From my perspective I do neither and have no plans to change this.
Perhaps the best way to increase buttock volume is by increasing the volume of the musculature via exercise (ie:squats). But if this is not a good solution for you, please be careful in considering other options.
David B. Reath, MD
Sours: https://www.dbreath.com/blog/the-brazilian-butt-lift-a-word-of-caution/
Aerial Views In Knoxville Tennessee
Plastic Surgeon Dr. Dean Kleto
Welcome to the website of Knoxville plastic surgeon Dr. Dean Kleto. Dr. Kleto serves plastic surgery patients in the communities in and around Knoxville and Sevierville, Tennessee. For 25 years Dr. Kleto has offered cosmetic surgery in a safe, friendly environment to Knoxville area patients wishing to improve or enhance their appearance with natural looking results.
Each patient receives a personalized treatment plan with Dr. Kleto's input at every step of the way. Dr. Kleto believes in educating his cosmetic surgery patients as much as possible so that they can make informed decisions regarding their health.
Plastic Surgery Procedures for Knoxville, Sevierville & Nearby Areas
Dr. Kleto offers a variety of cosmetic and plastic surgery options, including:
Dr. Kleto is committed to helping his patients achieve self-confidence and happiness through breast surgery, facial plastic surgery, and body contouring. Dr. Kleto offers BOTOX® Cosmetic for those looking to decrease lines in their forehead and the crow's feet around their eyes. He also offers JUVEDERM®, a dermal filler that reduces signs of aging for months at a time.
Why Choose Board Certified Plastic Surgeon Dean Kleto
Finding a plastic surgeon with as much experience as Dr. Kleto in the Knoxville, Tennessee area might be difficult. He has helped thousands of men and women realize their aesthetic goals through plastic surgery over the years. Dr. Kleto is the only plastic surgeon in town who uses the AxisThree 3-D Simulator for women seeking breast surgery. Dr. Kleto's results and experience help to set him apart in the Knoxville area.
Dr. Kleto is a board-certified plastic surgeon and is affiliated with:
American Society for Aesthetic Plastic Surgery (ASAPS)
American Society of Plastic Surgeons (ASPS)
For the past five years, Dr. Kleto has been voted by CityView magazine as a "Top Doc."
For those seeking plastic surgery to enhance or improve their aesthetic appearance, Dr. Kleto offers spectacular results.
If you are in the Knoxville or Sevierville, Tennessee area, or in Knox County, and would like to learn more about your plastic surgery options, please contact board-certified plastic surgeon Dr. Dean Kleto today.
Sours: https://www.drkleto.com/
Now discussing:
And you too. Cool. Of course. Boys. I'm ready.
37257
37258
37259
37260
37261