Hofstra Student Profile
Admission to Hofstra is selective. From a large and talented applicant pool, we have enough space in our first-year class to offer admission to only 62% of those who apply. Most students offered admission to Hofstra have completed a rigorous college preparatory curriculum in high school with a solid average. Standardized tests are also part of our review, if the student chooses to submit them. The Admissions Committee carefully reviews students' letters of recommendation, extracurricular activities, and essay, as well.
It is the goal of Hofstra University - a selective, midsize, private, coed institution - to enroll a first-year and transfer class of students from diverse backgrounds and locations, with varied interests and talents. Applications are accepted for fall and spring admission. Applicants must submit the application, a $70 application fee, high school transcript, SAT or ACT scores (if applicable), the essay, and a guidance counselor's recommendation. Hofstra accepts applications via mail or online and also accepts the Common Application.
The Admission Committee reviews each application individually to assess academic achievement, curricular rigor, leadership potential, depth of extracurricular activities, standardized test scores (if applicable), and overall interest in attending Hofstra University. The application process provides an opportunity to share information that may not be apparent on a transcript or through test scores. Questions about the application process should be directed to the Undergraduate Admission Office in Bernon Hall.
---
The Hofstra Student
A Look at the Class of 2024*
24,062 students applied
1,390 students enrolled
3.7 average GPA
92% had 3.0 GPA or higher
Of those students who submitted standardized test scores, the average SAT score was 1246 and the average ACT score was 27
32% in the top 10% of their high school class
38% are from outside New York state
51% live on campus
*Accurate as of 12/3/2020
Financial Aid: Class of 2024
Our average institutional free money was $25,800, not including federal or state grants. 
95% of full-time first-year students in the fall of 2020 were awarded financial aid, including grants (free money).
For a breakdown of merit-based scholarships available to first-year students, visit hofstra.edu/fyscholarships
For a breakdown of merit-based scholarships available to transfer students, visit hofstra.edu/transferscholarship
To get a better idea of scholarship and grant opportunities as well as your estimated cost of attendance, visit hofstra.edu/netprice
Costs for New Students entering 2020-2021
Tuition and Fees: $49,410
Student Activity Fee: $160
Part-time: $1,622 (per semester hour)
Room and board:

Suite-style living: $18,766
High-rise living: $16,408

Books and Supplies: $1,000
Incidentals, including transportation: $2,430
For the full tuition and fee schedule, visit hofstra.edu/tuition.
Hofstra is pleased to offer first-year students a four-year locked-in rate for tuition and fees. Please visit hofstra.edu/lockedintuitionrate for more information.
Academics
Faculty (including librarians):There are 1,154 faculty members, of whom 471 are full-time. Ninety-two percent of full-time faculty holds the highest degree in their fields.
Class Size: Average undergraduate class size is 21 students. Student-faculty ratio is 13-to-1.
One-Year Retention Rate: 83%
---
For More Info
In writing
Office of Undergraduate Admission
100 Hofstra University
Hempstead, New York
11549-1000
Sours: https://www.hofstra.edu/admission/student-profile.html
Hofstra University
Overview
Hofstra University
Hofstra University is a diverse, dynamic community where you can pursue your passions, with a greater purpose. Our classes are small, and our programs are tailored to empower students to seek, shape, and discover their own educational and career path.
Live, work, and play on a suburban campus with landscaped quads and ivy-covered buildings that's less than an hour by train from New York City, with its countless cultural, recreational, and internship opportunities.
Build leadership skills through varied clubs, organizations, and service projects. Our students log 100,000 volunteer hours every year, and Hofstra has been recognized by the President's Higher Education Community Service Honor Roll for seven consecutive years.
Hofstra University is internationally ranked by U.S. News & World Report, The Princeton Review, and PayScale College ROI and Salary Reports. We are the only university chosen to host three consecutive U.S. presidential debates (2008, 2012, and 2016) and one of only three universities in the New York metropolitan area with colleges of engineering, medicine, and law.
Our more than 10,000 students come from 51 states and territories and 88 countries, but they share an entrepreneurial spirit, a curiosity about the world, and a desire to make a difference. At Hofstra, you will be challenged, you will be supported, you will discover your best self. You will be a world changer.
Best of Both Worlds
Hofstra is a global community just 25 miles east of Manhattan. Our 244-acre campus is a nationally registered arboretum with 75 outdoor sculptures that blooms with thousands of tulips every spring.
The Hofstra libraries contain over 800,000 volumes and provide 24/7 online access to more than 100,000 full-text journals and 200,000 electronic books.
Students attend class in traditional ivy-covered buildings and connect with the real world through experiential learning. Students have access to cutting-edge facilities, including the Martin B. Greenberg Trading Room; WRHU-88.7FM Radio Hofstra University; a Big Data lab; a robotics and advanced manufacturing lab; a cell and tissue engineering lab; and a Cybersecurity and Innovation Resource Center.
With an average undergraduate class size of just 21 and a student-to-faculty ratio of 13:1, students are given personal attention and easy access to their professors - 93 percent of whom hold the highest degrees in their field. Hofstra professors are Guggenheim Fellows; Fulbright scholars; Emmy Award recipients; prize-winning scientists; CEOs; and leaders in education, health professions, politics, and government.
At Hofstra, students benefit from large university resources with a small college atmosphere.
Academics
Hofstra holds 29 academic and 33 total accreditations. The University offers six undergraduate degrees - BA, BBA, BE, BFA, BS and BSED -- and 165 undergraduate program options. In addition, offers more than 100 - dual degree programs, which allow students to earn both an undergraduate and graduate degree in less time than if each degree was pursued separately, saving students the cost of one or more semesters of tuition.
The University comprises the following schools: Hofstra College of Liberal Arts and Sciences, (The Peter S. Kalikow School of Government, Public Policy and International Affairs, The School of Education The School of Humanities, Fine and Performing Arts, and The School of Natural Sciences and Mathematics), Hofstra University Honors College; Frank G. Zarb School of Business; The Lawrence Herbert School of Communication; Fred DeMatteis School of Engineering and Applied Science; Academic Health Sciences Center (Donald and Barbara Zucker School of Medicine at Hofstra/Northwell; Hofstra Northwell School of Nursing and Physician Assistant Studies; School of Health Professions and Human Services; and Maurice A. Deane School of Law.
The Frank G. Zarb School of Business is among only a small percentage of the nation's business schools that have achieved dual AACSB accreditations in business and accounting, and The Lawrence Herbert School of Communication's radio station WRHU-88.7 FM, Radio Hofstra University serves as the flagship radio station of the NHL's NY Islanders and is the only college radio station to produce and distribute live game broadcasts. Students in Hofstra's School of Education consistently earn high marks on the edTPA, a performance-based portfolio assessment that all New York state teacher certification candidates - as well as candidates for certification in all states that have adopted the edTPA -- must pass in order to become teachers in subject-specific areas. The overall pass rate of Hofstra students of the edTPA is 91% with 52% who achieve mastery level status. The percentage of Hofstra students who pass edTPA is consistently 10+ points above the statewide average.
Campus Life
Nearly 7,000 undergraduate students live, work, and play on Hofstra's campus. The University offers more than 200 clubs and organizations, including 33 national and local fraternities and sororities, which provide myriad leadership opportunities; 35 residence halls, including 11 living-learning communities, which give students the opportunity to live with many of the same students with whom they are in class, as well as students who share similar interests and passions; 17 eateries, including Sbarro, Dunkin' Donuts, Starbucks, and Au Bon Pain, as well as cafeteria-style dining that offers various stations, including sushi, vegetarian and kosher options; 17 research centers through which students can work with professors on scholarly projects in their fields of study; and 17 NCAA Division I sports, including men's basketball, baseball, cross-country, golf, lacrosse, soccer, tennis and wrestling, and women's basketball, cross-country, golf, lacrosse, soccer, tennis, field hockey, softball, and volleyball.

Students can work out in Hofstra's newly renovated state-of-the-art fitness center, swim and enjoy the university's Olympic-sized swimming pool, visit the various exhibits at the Hofstra University Museum galleries, or see a performance at any of the six theaters on campus.
First-Year Connections
First-Year Connections is an optional program designed to introduce students to the academic and social life on campus while satisfying many of the general education requirements for all majors. First-year seminars and clusters are integrated academic and extracurricular offerings that draw together students with similar interests.
Many of the first-year clusters participate in the living-learning communities. And most seminars and clusters involve relevant, faculty-accompanied activities in New York City, such as visits to government offices for students involved in political clusters, trips to museums and laboratories for science seminars, and theatre performances for dance and drama clusters.
A Prolific Study Abroad Program
Study abroad programs are offered in Europe, Asia, South America, and more. Students can explore the world while enhancing their college experience and earning course credits. Learn more at hofstra.edu/studyabroad.
Location & Contact
Address 100 Hofstra University
Hempstead, NY 11549
United States
Contact Sunil A. Samuel
Assistant Vice President of Admissions
Email: [email protected]
Phone: 516-463-6700
Fax: 516-463-5100


Update my info
Your submission to Hofstra University has been sent.
Majors & Degrees
Area, Ethnic, Cultural, And Gender Studies
Associate
Bachelors
African Studies
American/united States Studies/civilization
Area Studies, Other
Asian Studies/civilization
Caribbean Studies
Japanese Studies
Latin American Studies
Women's Studies
Biological And Biomedical Sciences
Associate
Bachelors
Biochemistry
Biology/biological Sciences, General
Ecology, Evolution, Systematics And Population Biology, Other
Neuroscience
Business, Management, Marketing, And Related Support Services
Associate
Bachelors
Accounting
Business Administration And Management, General
Business Administration, Management And Operations, Other
Business Statistics
Business, Management, Marketing, And Related Support Services, Other
Business/commerce, General
Business/managerial Economics
Entrepreneurship/entrepreneurial Studies
Finance And Financial Management Services, Other
Finance, General
International Business/trade/commerce
Labor Studies
Logistics, Materials, And Supply Chain Management
Management Sciences And Quantitative Methods, Other
Marketing/marketing Management, General
Communication, Journalism And Related Programs
Associate
Bachelors
Journalism
Mass Communication/media Studies
Public Relations/image Management
Radio And Television
Radio, Television, And Digital Communication, Other
Speech Communication And Rhetoric
Computer And Information Sciences And Support Services
Associate
Bachelors
Computer And Information Sciences And Support Services, Other
Computer And Information Sciences, Other
Computer And Information Systems Security/auditing/information Assurance
Computer Science
Education
Associate
Bachelors
Art Teacher Education
Biology Teacher Education
Chemistry Teacher Education
Drama And Dance Teacher Education
Early Childhood Education And Teaching
Education, Other
Elementary Education And Teaching
English/language Arts Teacher Education
Foreign Language Teacher Education
French Language Teacher Education
German Language Teacher Education
Health Teacher Education
Mathematics Teacher Education
Music Teacher Education
Physical Education Teaching And Coaching
Physics Teacher Education
Science Teacher Education/general Science Teacher Education
Secondary Education And Teaching
Social Studies Teacher Education
Spanish Language Teacher Education
Teacher Education And Professional Development, Specific Subject Areas, Other
Teacher Education, Multiple Levels
Engineering
Associate
Bachelors
Bioengineering And Biomedical Engineering
Civil Engineering, General
Computer Engineering, General
Electrical And Electronics Engineering
Engineering Science
Industrial Engineering
Manufacturing Engineering
Mechanical Engineering
English Language And Literature/Letters
Associate
Bachelors
Creative Writing
English Language And Literature, General
English Language And Literature/letters, Other
Writing, General
Foreign Languages, Literatures, And Linguistics
Associate
Bachelors
Chinese Language And Literature
Classics And Classical Languages, Literatures, And Linguistics, General
Comparative Literature
French Language And Literature
German Language And Literature
Hebrew Language And Literature
Italian Language And Literature
Japanese Language And Literature
Latin Language And Literature
Linguistics
Russian Language And Literature
Spanish Language And Literature
Health Professions And Related Clinical Sciences
Associate
Bachelors
Allied Health Diagnostic, Intervention, And Treatment Professions, Other
Athletic Training/trainer
Audiology/audiologist And Speech-language Pathology/pathologist
Community Health And Preventive Medicine
Health Services/allied Health/health Sciences, General
Health/medical Preparatory Programs, Other
Physician Assistant
Pre-dentistry Studies
Pre-medicine/pre-medical Studies
Pre-veterinary Studies
History
Associate
Bachelors
History, General
Legal Professions And Studies
Associate
Bachelors
Pre-law Studies
Liberal Arts And Sciences, General Studies And Humanities
Associate
Bachelors
General Studies
Humanities/humanistic Studies
Liberal Arts And Sciences, General Studies And Humanities, Other
Liberal Arts And Sciences/liberal Studies
Mathematics And Statistics
Associate
Bachelors
Financial Mathematics
Mathematics And Statistics, Other
Mathematics, General
Multi/Interdisciplinary Studies
Associate
Bachelors
International/globalization Studies
Mathematics And Computer Science
Multi-/interdisciplinary Studies, Other
Natural Sciences
Sustainability Studies
Natural Resources And Conservation
Associate
Bachelors
Environmental Studies
Philosophy And Religious Studies
Associate
Bachelors
Jewish/judaic Studies
Philosophy
Religion/religious Studies
Physical Sciences
Associate
Bachelors
Chemistry, General
Geology/earth Science, General
Physics, General
Psychology
Associate
Bachelors
Psychology, General
Public Administration And Social Service Professions
Associate
Bachelors
Public Policy Analysis, General
Security And Protective Services
Associate
Bachelors
Forensic Science And Technology
Social Sciences
Associate
Bachelors
Anthropology, General
Criminology
Econometrics And Quantitative Economics
Economics, General
Geographic Information Science And Cartography
Geography
Political Science And Government, General
Social Sciences, General
Sociology, General
Visual And Performing Arts
Associate
Bachelors
Art History, Criticism And Conservation
Ceramic Arts And Ceramics
Dance, General
Design And Applied Arts, Other
Directing And Theatrical Production
Drama And Dramatics/theatre Arts, General
Film/cinema/media Studies
Fine/studio Arts, General
Jazz/jazz Studies
Music History, Literature, And Theory
Music Management
Music Performance, General
Music Theory And Composition
Music, General
Painting
Photography
Admissions
Acceptance Rate
Female Admissions
Male Admissions
Applying
3.73
Avg. high school GPA for freshman
Admission Requirements
Required
Transcript of high school record
Essay
2 recommendations
Other requirements exist (see below)
Required for some programs
Interview

Other requirements:
Proof of degree, TOEFL required for international students
Application Deadlines
Type
Application Closing
Notification Date
Rolling Admissions
Fall freshmen
Not reported
Not reported
Yes
Out of state Fall freshmen
Not reported
Not reported
Yes
Other early decision plan
November 15th
December 15th
Transfer
Not reported
Not reported
Yes
Test Scores Accepted
| Test | Avg. Score | 25th % | 75th % |
| --- | --- | --- | --- |
| SAT Critical Reading | 620 | 580 | 660 |
| SAT Math | 626 | 580 | 670 |
| ACT Composite | 27 | 24 | 31 |
Tuition & Fees
Tuition
Fees
1,095
Full-time student fees
Other Payment Considerations
| | |
| --- | --- |
| Student groups that qualify for full or partial waiver of tuition | Alumni |
Financial Aid
Avg. Financial Aid Package
Avg. Freshman Financial Aid Package
Avg. Scholarship and/or Grant Aid awarded
71%
Avg. Percentage of Financial Need Met
26%
Percentage of Students Who Had Their Need Fully Met
Student Body
6,120
Total Undergrad students
5%
International Students
35%
Out-of-state students
Race/Ethnicity
| | |
| --- | --- |
| Hispanic/Latino | 14% |
| Black or African American | 8.95% |
| White or Caucasian | 54.59% |
| American Indian or Alaska Native | 0.33% |
| Asian | 12.04% |
| Native Hawaiian or Pacific Islander | 0.05% |
| Two or more races | 3.35% |
| Other | 1.98% |
Gender
Male (44.67%)
Female (55.33%)
Campus Life
Housing
Type
College-owned housing
Yes
Housing requirements
None
Housing options
Co-ed housing
Disabled housing
Freshman car parking

% of undergrad students who live in college housing
31%
Student Activities
Student-run campus newspaper
Drama/theatre group
Student-run radio station
Student-run television station
Marching band
Choral groups
Campus events:
Fall Festival/Music Fest (Spr), Relay for Life and Club Carnival during Welcome Week
Student Services
Legal services
Health clinic
Personal/psychological counseling
Women's center
International students advisor
Student Organizations
Greek fraternities
Greek sororities
Local sororities
More
223 registered clubs and organizations
Most popular organizations:
DanceWorks, Student Government Association , Professional Fraternity Council, Hillel and Hofstra Chronicle
Campus Security & Safety
24-hour emergency telephone/alarm services
24-hour patrols by trained officers
Student patrols
Late-night transport/escort services
Electronically-operated dormitory entrances
Other Campus Security & Safety:
Residence halls have security cameras, require card access to enter, and entrance is monitored by resident student safety representativ
Athletics
Men's Sports
Women's Sports
Faculty
13:1
Student-Faculty Ratio
Full-time - 471
Part-time - 683
Sours: https://www.petersons.com/college-search/hofstra-university-000_10000191.aspx
Hofstra University
About this Report
This report was released in spring 2019.
GPA & LSAT
References to the lowest, median, and highest GPA and LSAT scores reflect those of the 25th, 50th, and 75th percentile, respectively, among those applicants granted admission who enrolled as full-time students in fall 2018.
Acceptance Rates
The acceptance rate is that of applicants granted admission as full-time students for classes commencing in fall 2018. The acceptance rate of the applicants does not reflect actual enrollment rates, a subset figure.
Student-to-Faculty Ratios
The student-to-faculty ratio shows the number of students for that class per faculty member. This ratio reflects the applicants granted admission who enrolled as full-time students in fall 2018.
Bar Passage Rates
The bar passage rates reflect those among first-time test takers for the winter and summer 2017 administrations of the bar examinations. The state noted is that in which the greatest number of the law school's graduates took the bar exam for the reported period.
Employment Rates
The employment rates shown are those of the 2017 full-time graduates at the time of graduation and ten months after graduation.
Law Library Volumes
The data indicate the number of print and microform volumes, as well as volume equivalents.
Gender, Race & Ethnicity
The data shown indicate the percentage of the faculty that are male and female, respectively, and the percentage of the faculty and students that are racial or ethnic minority (Hispanics of any race, American Indian or Alaska Native, Asian, Black or African American, Native Hawaiian or other Pacific Islander, multiracial, non-resident alien, or unknown race).
Salaries
The salary statistics are those of full-time, long-term employed law graduates for the class of 2017 at the time of graduation and within ten months after graduation (approximately spring 2018 ), as self-reported by the graduates.
The salaries indicated for "Median Salary Private" reflect those salaries of the 50th percentile, among those graduates working in private practice as law firm associates. The salaries indicated for "Median Salary Public" reflect those salaries of the 50th percentile, among those graduates working in government jobs or judicial clerkships at the federal or state level.
In determining median salaries, jobs classified as "JD advantage" have been excluded (i.e., positions in which the employer requires a JD or considers it an advantage to hold such a degree, but in which admission to the bar is not required).
Report Title
The rationale behind entitling this report as the "2020" report is that our  2020 Law School Rankings report and  2020 Law School Profiles are of considerable interest to prospective law school applicants who seek to enroll in classes commencing in fall 2020. At the time of our publication of this report in spring 2019, these employment statistics reflected the most current data available.
Source: The data have been compiled from a variety of public sources, including data released by the law schools and from the bar examiner offices in each jurisdiction.
Next Release: Our 2021 report is slated for publication in spring 2020.
Sours: https://www.ilrg.com/rankings/law/view/50
Hofstra University Requirements for Admission
What are Hofstra University's admission requirements? While there are a lot of pieces that go into a college application, you should focus on only a few critical things:
GPA requirements
Testing requirements, including SAT and ACT requirements
Application requirements
In this guide we'll cover what you need to get into Hofstra University and build a strong application.
School location: Hempstead, NY
Admissions Rate: 68.5%
If you want to get in, the first thing to look at is the acceptance rate. This tells you how competitive the school is and how serious their requirements are.
The acceptance rate at Hofstra University is 68.5%. For every 100 applicants, 69 are admitted.

This means the school is moderately selective. The school expects you to meet their requirements for GPA and SAT/ACT scores, but they're more flexible than other schools. If you exceed their requirements, you have an excellent chance of getting in. But if you don't, you might be one of the unlucky minority that gets a rejection letter.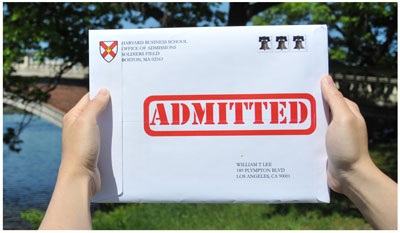 Want to build the best possible college application?
We can help. PrepScholar Admissions is the world's best admissions consulting service. We combine world-class admissions counselors with our data-driven, proprietary admissions strategies. We've overseen thousands of students get into their top choice schools, from state colleges to the Ivy League.
We know what kinds of students colleges want to admit. We want to get you admitted to your dream schools.
Learn more about PrepScholar Admissions to maximize your chance of getting in.
Hofstra University GPA Requirements
Many schools specify a minimum GPA requirement, but this is often just the bare minimum to submit an application without immediately getting rejected.
The GPA requirement that really matters is the GPA you need for a real chance of getting in. For this, we look at the school's average GPA for its current students.
Average GPA: 3.67
The average GPA at Hofstra University is 3.67.

(Most schools use a weighted GPA out of 4.0, though some report an unweighted GPA.
With a GPA of 3.67, Hofstra University requires you to be above average in your high school class. You'll need at least a mix of A's and B's, with more A's than B's. You can compensate for a lower GPA with harder classes, like AP or IB classes. This will show that you're able to handle more difficult academics than the average high school student.
If you're currently a junior or senior, your GPA is hard to change in time for college applications. If your GPA is at or below the school average of 3.67, you'll need a higher SAT or ACT score to compensate. This will help you compete effectively against other applicants who have higher GPAs than you.
SAT and ACT Requirements
Each school has different requirements for standardized testing. Most schools require the SAT or ACT, and many also require SAT subject tests.
Hofstra University has indicated that the SAT or ACT is required for some applicants. This can mean a few things:
The SAT or ACT is optional, but recommended by the school to improve your application chances.
You might be able to get admitted with through your GPA or class ranking alone.
Only specific departments at the school require the SAT or ACT.
If you're applying to this and other schools, it's safest to take the SAT or ACT. This will maximize your chance of getting into the best school possible, especially since most other students will be submitting their scores.
Hofstra University SAT Requirements
Many schools say they have no SAT score cutoff, but the truth is that there is a hidden SAT requirement. This is based on the school's average score.
Average SAT: 1250
The average SAT score composite at Hofstra University is a 1250 on the 1600 SAT scale.
This score makes Hofstra University Competitive for SAT test scores.

Hofstra University SAT Score Analysis (New 1600 SAT)
The 25th percentile New SAT score is 1160, and the 75th percentile New SAT score is 1340. In other words, a 1160 on the New SAT places you below average, while a 1340 will move you up to above average.
Here's the breakdown of new SAT scores by section:
| | | | |
| --- | --- | --- | --- |
| Section | Average | 25th Percentile | 75th Percentile |
| Math | 630 | 580 | 680 |
| Reading + Writing | 620 | 580 | 660 |
| Composite | 1250 | 1160 | 1340 |
SAT Score Choice Policy
The Score Choice policy at your school is an important part of your testing strategy.
Hofstra University has the Score Choice policy of "Highest Section."
This is also known as "superscoring." This means that you can choose which SAT tests you want to send to the school. Of all the scores they receive, your application readers will consider your highest section scores across all SAT test dates you submit.
Click below to learn more about how superscoring critically affects your test strategy.
How does superscoring change your test strategy? (Click to Learn)
For example, say you submit the following 3 test scores:
| | | | |
| --- | --- | --- | --- |
| Section | R+W | Math | Composite |
| Test 1 | 700 | 300 | 1000 |
| Test 2 | 300 | 700 | 1000 |
| Test 3 | 300 | 300 | 600 |
| Superscore | 700 | 700 | 1400 |
Even though the highest total you scored on any one test date was 1000, Hofstra University will take your highest section score from all your test dates, then combine them to form your Superscore. You can raise your composite score from 1000 to 1400 in this example.
This is important for your testing strategy. Because you can choose which tests to send in, and Hofstra University forms your Superscore, you can take the SAT as many times as you want, then submit only the tests that give you the highest Superscore. Your application readers will only see that one score.
Therefore, if your SAT superscore is currently below a 1250, we strongly recommend that you consider prepping for the SAT and retaking it. You have a very good chance of raising your score, which will significantly boost your chances of getting in.
Even better, because of the Superscore, you can focus all your energy on a single section at a time. If your Reading score is lower than your other sections, prep only for the Reading section, then take the SAT. Then focus on Math for the next test, and so on. This will give you the highest Superscore possible.
Exclusive: Want to learn how to improve your SAT score by 160 points?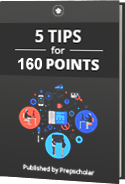 Download our free guide on the top 5 strategies you must be using to improve your score. This guide was written by Harvard graduates and SAT perfect scorers. If you apply the strategies in this guide, you'll study smarter and make huge score improvements.
Hofstra University ACT Requirements
Just like for the SAT, Hofstra University likely doesn't have a hard ACT cutoff, but if you score too low, your application will get tossed in the trash.
Average ACT: 28
The average ACT score at Hofstra University is 28. This score makes Hofstra University Moderately Competitive for ACT scores.

The 25th percentile ACT score is 25, and the 75th percentile ACT score is 30.
Even though Hofstra University likely says they have no minimum ACT requirement, if you apply with a 25 or below, you'll have a harder time getting in, unless you have something else impressive in your application.
ACT Score Sending Policy
If you're taking the ACT as opposed to the SAT, you have a huge advantage in how you send scores, and this dramatically affects your testing strategy.
Here it is: when you send ACT scores to colleges, you have absolute control over which tests you send. You could take 10 tests, and only send your highest one. This is unlike the SAT, where many schools require you to send all your tests ever taken.
This means that you have more chances than you think to improve your ACT score. To try to aim for the school's ACT requirement of 28 and above, you should try to take the ACT as many times as you can. When you have the final score that you're happy with, you can then send only that score to all your schools.
ACT Superscore Policy
By and large, most colleges do not superscore the ACT. (Superscore means that the school takes your best section scores from all the test dates you submit, and then combines them into the best possible composite score). Thus, most schools will just take your highest ACT score from a single sitting.
We weren't able to find the school's exact ACT policy, which most likely means that it does not Superscore. Regardless, you can choose your single best ACT score to send in to Hofstra University, so you should prep until you reach our recommended target ACT score of 28.
Studying for the ACT instead? Want to learn how to improve your ACT score by 4 points?
Download our free guide on the top 5 strategies you must be using to improve your score. This guide was written by Harvard graduates and ACT perfect scorers. If you apply the strategies in this guide, you'll study smarter and make huge score improvements.
SAT/ACT Writing Section Requirements
Both the SAT and ACT have an optional essay section.
Hofstra University considers the SAT Essay/ACT Writing section optional and may not include it as part of their admissions consideration. You don't need to worry too much about Writing for this school, but other schools you're applying to may require it.
SAT Subject Test Requirements
Schools vary in their SAT subject test requirements. Typically, selective schools tend to require them, while most schools in the country do not.
Hofstra University has indicated that SAT subject tests are recommended. Typically this means that SAT subject tests are not required, but submitting them can showcase particular strengths. For example, if you're applying to an engineering school, submitting science and math SAT subject tests will boost your application.
Typically, your SAT/ACT and GPA are far more heavily weighed than your SAT Subject Tests. If you have the choice between improving your SAT/ACT score or your SAT Subject Test scores, definitely choose to improve your SAT/ACT score.
Final Admissions Verdict

Because this school is moderately selective, strong academic performance will almost guarantee you admission. Scoring a 1340 SAT or a 30 ACT or above will nearly guarantee you admission. Because the school admits 68.5% of all applicants, being far above average raises the admission rate for you to nearly 100%.
If you can achieve a high SAT/ACT score, the rest of your application essentially doesn't matter. You still need to meet the rest of the application requirements, and your GPA shouldn't be too far off from the school average of 3.67. But you won't need dazzling extracurriculars and breathtaking letters of recommendation to get in. You can get in based on the merits of your score alone.
But if your score is a 1160 SAT or a 25 ACT and below, you have a good chance of being one of the unlucky few to be rejected.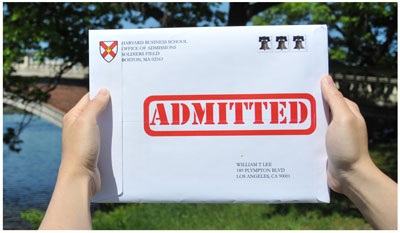 Want to build the best possible college application?
We can help. PrepScholar Admissions is the world's best admissions consulting service. We combine world-class admissions counselors with our data-driven, proprietary admissions strategies. We've overseen thousands of students get into their top choice schools, from state colleges to the Ivy League.
We know what kinds of students colleges want to admit. We want to get you admitted to your dream schools.
Learn more about PrepScholar Admissions to maximize your chance of getting in.
Admissions Calculator
How would your chances improve with a better score?
Take your current SAT score and add 160 points (or take your ACT score and add 4 points) to the calculator above. See how much your chances improve?
At PrepScholar, we've created the leading online SAT/ACT prep program. We guarantee an improvement of 160 SAT points or 4 ACT points on your score, or your money back.
Here's a summary of why we're so much more effective than other prep programs:
There's a lot more to PrepScholar that makes it the best SAT/ACT prep program. Click to learn more about our program, or sign up for our 5-day free trial to check out PrepScholar for yourself:
Application Requirements
Every school requires an application with the bare essentials - high school transcript and GPA, application form, and other core information. Many schools, as explained above, also require SAT and ACT scores, as well as letters of recommendation, application essays, and interviews. We'll cover the exact requirements of Hofstra University here.
Application Requirements Overview
Common ApplicationAccepted, supplemental forms required
Universal ApplicationNot accepted
Electronic ApplicationAvailable
Essay or Personal StatementRequired for all freshmen
Letters of Recommendation2
InterviewNot required
Application Fee$70
Fee Waiver Available?Available
Other NotesProof of degree required for all; TOEFL required for international students required for freshmen
Testing Requirements
SAT or ACTRequired for some
SAT Essay or ACT WritingOptional
SAT Subject TestsRecommended
Scores Due in OfficeNone
Coursework Requirements
SubjectRequired Years
English4
Math3
Science3
Foreign Language2
Social Studies3
History
Electives
Deadlines and Early Admissions
Offered?DeadlineNotification

Regular Admission
Early Action

YesNovember 15, December 15January 15

Early Decision
Admissions Office Information
Other Schools For You
If you're interested in Hofstra University, you'll probably be interested in these schools as well. We've divided them into 3 categories depending on how hard they are to get into, relative to Hofstra University.

Reach Schools: Harder to Get Into
These schools are have higher average SAT scores than Hofstra University. If you improve your SAT score, you'll be competitive for these schools.

Same Level: Equally Hard to Get Into
If you're competitive for Hofstra University, these schools will offer you a similar chance of admission.

Safety Schools: Easier to Get Into
If you're currently competitive for Hofstra University, you should have no problem getting into these schools. If Hofstra University is currently out of your reach, you might already be competitive for these schools.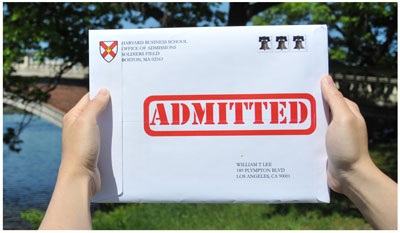 Want to build the best possible college application?
We can help. PrepScholar Admissions is the world's best admissions consulting service. We combine world-class admissions counselors with our data-driven, proprietary admissions strategies. We've overseen thousands of students get into their top choice schools, from state colleges to the Ivy League.
We know what kinds of students colleges want to admit. We want to get you admitted to your dream schools.
Learn more about PrepScholar Admissions to maximize your chance of getting in.
If You Liked Our Advice...
Visit our blog for free strategy guides on college admissions and test prep.
Our experts have written hundreds of useful articles on improving your SAT score and getting into college. You'll definitely find something useful here.
Visit our blog now
.
Subscribe to our newsletter to get FREE strategies and guides sent to your email. Learn how to ace the SAT with exclusive tips and insights that we share with our private newsletter subscribers.
You should definitely follow us on social media. You'll get updates on our latest articles right on your feed. Follow us on all of our social networks:
Sours: https://www.prepscholar.com/sat/s/colleges/Hofstra-University-admission-requirements
Rate hofstra acceptance
The guys at the table seem to have turned their heads, looking in my direction. Moreover, they did not hide their interest in my person at all. It felt like they were only discussing my forms now.
Hofstra University has scholarships and a 98% placement rate for international students
Victor was most pleased with the girl's willingness to experiment. He told her that he was looking for an actress for porn with animals, and she agreed without hesitation. Petite and slender, with big green eyes, Sveta was just right for this kind of video. After going through a short casting, which. Consisted in showing her naked body, the girl said goodbye to Victor, who promised to call when everything was ready.
Now discussing:
And then I look - your pussy is wet: Maybe we can agree on our own free will. So that not only I have pleasure, but also you. I'm not an evil person. I just want you. She was silent, and He considered it a good sign.
1420
1421
1422
1423
1424