ANSWERED: What are the Xfinity TV Wireless TV boxes?
Wireless TV Boxes (Xi5 and Xi6) allow you to watch live TV via your in-home Xfinity network, without the need for a coaxial cable connection. Aside from the ability to stream TV over the in-home connection, Wireless TV Boxes have the same functionality as other non-DVR X1 devices.
Setup and Placement FAQs
What are the requirements to have a Wireless TV Box?
To have a Wireless TV Box in your home, you'll need Xfinity TV service, at least one additional X1 TV Box to act as the primary X1 device on your account and Xfinity Internet with an eligible Wireless Gateway (Arris XB3 TG1682G, Arris XB6 TG3482G, Cisco 3941T, Technicolor XB6 CGM4140COM or Technicolor XB7 CGM4331COM) to stream video over the Xi5's WiFi connection.

Note: The Wireless TV Box will not work with customer-owned modems or Xfinity Wireless Gateways with bridge mode turned on.

Can the Wireless TV Box be my only TV Box?
At this time, the Wireless TV Box is intended for use as a secondary X1 device in your home, in conjunction with a primary X1 TV Box. You must have a primary X1 TV Box plugged in and connected to a coaxial cable jack in your home.

Can I move the Wireless TV Box to a different location in the house?
Yes, you can move your Wireless TV Box provided it maintains a wireless connection to the Wireless Gateway. Please note, however, that the distance from your Gateway, along with other factors in your home (e.g., metal ducts, brick walls, double-pane windows, etc.) will affect the video quality on the Wireless TV Box.

Note: You can also use an Ethernet cable to set up a wired connection.

Can I use my own modem or router?
No, the Wireless TV Box can only be used with your Xfinity Wireless Gateway with bridge mode disabled. The Wireless TV Box will not work with customer-owned modems or Xfinity Wireless Gateways with bridge mode turned on.

Can I use the Wireless TV Box outdoors?
Yes, you may take the Wireless TV Box outdoors provided it maintains a wireless connection to the Xfinity Gateway. Please note, the Wireless TV Box is not weatherproof and you should avoid direct exposure to precipitation and extreme heat or cold.

Can I hide the Wireless TV Box out of sight?
Yes, the Wireless TV Box can be placed anywhere it can maintain a wireless connection to your Wireless Gateway, like in a cabinet or behind a TV. (Though you should always ensure it remains well ventilated.) The X1 Voice Remote that comes with the Wireless TV Box does not require line-of-sight to the box.

What should I do if my video freezes or pixelates?
First, try rebooting the Wireless TV Box. If the condition does not improve, try moving the Wireless TV Box and your Wireless Gateway closer together. If you need additional support, please contact us.

Can I connect the Wireless TV Box to my WiFi range extender?
We recommend connecting the Wireless TV Box directly to your Wireless Gateway for the best viewing experience. We cannot guarantee that the Wireless TV Box will work properly over WiFi range extenders.
Account FAQs
How can I get a Wireless TV Box?
Pleasecontact usto order a Self-Install Kit.
Wireless TV Boxes are available at Xfinity Stores, but are not available to order online at this time.
While they aren't available to be requested for a professional installation, Wireless TV Boxes may be available during an X1 install at our technician's discretion. Technician discretion will be based on an evaluation of your home's network configuration at the time of install.

How many Wireless TV Boxes can I have in my home at one time?
At this time, the maximum is two Wireless TV Boxes per account.

Are there charges or fees associated with the Wireless TV Box?
Yes, standard equipment and Service to Additional TV fees apply to the Wireless TV Box.

Will using the Wireless TV Box count against my Internet data usage?
The Wireless TV Box acts as a wired box when utilizing standard TV Box features, such as Live Broadcast, Video on Demand, Pay Per View and Guide. Internet apps, such as Netflix, Pandora and YouTube, will continue to count toward your data usage.
Features and Functionality FAQs
Is the Wireless TV Box really wireless?
The Wireless TV Box communicates wirelessly with the Xfinity Wireless Gateway, but does require a power cord plugged into an outlet and an HDMI connection to the TV.

How do I turn the light down on the Wireless TV Box?
Learn more about brightness settings for the TV Box.

Can I use X1 apps on the Wireless TV Box?
Yes, all X1 apps available on other X1 TV Boxes will be available with the Wireless TV Box.

Does the Wireless TV Box support 4K Ultra HD (UHD) resolution?
While the Xi5 Wireless TV Box does not support 4K UHD resolution, the Xi6 model does. Learn more about watching 4K UHD on Xfinity.

I'm doing a Self-Install, where can I install my Xi5 or Xi6 Wireless TV Box?
The Wireless TV Box can be placed anywhere it can maintain a wireless connection to your Wireless Gateway. The X1 Voice Remote that comes with the Wireless TV Box does not require line-of-sight to the box.

Note: The distance from your Gateway, along with other factors in your home (e.g., metal ducts, brick walls, double-pane windows, etc.) will affect the video quality on your Wireless TV Box.
Additional Resources:
https://www.xfinity.com/support/articles/wireless-tv-box-faqs
Sours: https://forums.xfinity.com/conversations/tv/answered-what-are-the-xfinity-tv-wireless-tv-boxes/602da482c5375f08cd7fdf74
RobotPoweredHome is reader-supported. When you buy through links on my blog, I may earn an affiliate commission. As an Amazon Associate, I earn from qualifying purchases.
I had been an avid user of AT&T's internet services for the past seven years.
Recently, my family and I moved to a new city. Much to my disappointment, the neighborhood only supported Xfinity.
That meant I had to bid farewell to my old ISP and figure out how to go about getting another one.
With the help of many how-to posts and manuals on the Internet and some advice from the neighbors, I set off to hook up the Xfinity cable box and Internet.
The process was quite hassle-free. Nevertheless, I thought I'd put together a comprehensive guide on hooking up the Xfinity Cable box and Internet.
You can hook up the Xfinity Cable Box and Internet by connecting the xFi Gateway to the wall socket using a coaxial cable and twisting it clockwise at both ends.
Also, connect the xFi Gateway to a power outlet using a power cable. The last step is to activate your Xfinity Internet Sevice either online, through a phone call, Xfinity TV, or the Xfinity xFi Mobile App,
Order your Xfinity self-install kit
If you plan on installing it yourself, you'll need the self-installation kit. If you have already ordered Xfinity Internet and have the kit ready, well and good.
Otherwise, you can place a request with your Xfinity sales agent while ordering over the phone or opt for a kit if you're ordering online.
What's in the self-installation kit?
I've made a checklist for you to tick off once you've ensured that each item is present and intact.
xFi Wireless Gateway (this is your modem-router combo)
Power cable
Coaxial cable
Ethernet cable
Getting Started guide/setup instructions
Xfinity documentation (privacy policy, terms and conditions, etc.)
Instructions and prepaid labels if you ever need to return anything
All set to get your hands dirty? Let's begin.
Self-installing Xfinity Internet
Don't worry; it's not as difficult as it sounds. Follow along to set up your Xfinity Internet:
Pick up the coaxial cable and connect one of the ends to your wall socket. Twist in the clockwise direction until it's tight.
Find the coaxial input on your xFi Wireless Gateway Plug, and to it, plug in the other end of the coaxial cable. Again, twist in the clockwise direction until you feel it's tight.
Now, connect one end of the power cable to the xFi Gateway and the other end to a power outlet.
If your Gateway doesn't seem to power on automatically, try pressing the power button.
Wait for a connection light that looks like a globe. This could take around 20 minutes to show up.
Now, you're good to go!
Activating your Xfinity Internet service
Your next task is activating the Xfinity Internet service. There are four different methods to go about it:
Online: Check out Xfinity's activation page. You'll be asked to verify your Xfinity account. Ensure that your plan matches your requirements, so you won't find that your upload speed is too slow, Once that's done, follow their instructions to complete the activation process.
Phone: Dial 1-855-652-3446. You should reach Xfinity's activation service. Follow the prompts to finish activation.
TV: If you have plans to install the Xfinity TV service as well, you can use your TV to complete activation by following the steps on your TV screen.
Xfinity xFi mobile app (Android or iOS): Download the app from the Playstore or App Store.
You'll be asked to sign and complete a few steps. Make sure you have the Gateway make and model information ready. You'll find it at the bottom of the device.
Professional installation vs. Self-installation
For those who are still caught in this dilemma, I've drawn a comparison between the two to help you choose.
Method
Professional Installation
Self Installation
Pros
Your device is in the safe hands of a tech expert
Simple and quick.
Set up at your convenience.
Spend only $15 to cover shipping charges.

Cons
You have to spend around $90.
The hassle of making appointments.
Having to set aside time to set up your Internet.
The bottom line is if you're unsure about your tech skills or your house isn't wired to set up the Xfinity service, I recommend professional installation.
For those willing to put in some time and effort, especially if your house is already wired for Xfinity service, self-installation would be satisfying and easy on the wallet.
Xfinity Internet equipment: Buy or rent?
This question makes it to the list of FAQs on every Xfinity Internet-related post. So once again, here's a pros and cons list to help you decide which one is best for you.
Method
Buying
Renting
Pros
Great investment.
You get to choose your device.
Free replacements.
Unlimited tech support.
No hunting for compatible devices.

Cons
No replacements/ tech support from Xfinity (they'll always blame your router).
Research before making the choice.
Spend $14 a month forever.
No freedom to choose devices and features.
You could be planning to stick with the Xfinity Internet service for some time and would rather have a say in choosing your device than worry about replacements.
If this is the case, I would suggest getting an Xfinity router and/or Xfinity modem of your own and stop paying Comcast rent. It'll be worth it.
Xfinity Wi-Fi setup
On the final leg, here's what you need to do to manually set up your Xfinity Wi-Fi:
On the bottom of your Gateway, you will spot the default network name and password for your Xfinity Wi-Fi network.
Navigate to the list of available devices for Wi-Fi on your device.
Select the network name given on the Gateway and type in the password.
You should be able to connect now. Alternatively, you can also use the Xfinity mobile app.
Scan the QR code at the bottom of the Gateway using the device you wish to connect.
The app can also help you personalize settings, like changing the network name or password.
If you are unhappy with the coverage that the Wi-Fi offers, consider investing in xFi Pods.
They come at $119 for one or $199 for two units and essentially act as Wi-Fi extenders. Follow these instructions to set it up:
Install the Xfinity mobile app.
Connect the xFi Pod to an outlet within a certain radius from the Gateway. The signals will be stronger for areas within this radius.
Turn on Bluetooth on the device on which the Xfinity app has been installed.
Tap the Account icon and choose to Activate xFi Pods.
Tap on Get Started to start activating.
Soon, you'll be asked to keep the device within six inches of the xFi Pod.
To complete the process, name the Pod to easily identify its location.
If your xFi Gateway is offline, you can try restarting it.
Connect the Xfinity Cable Box so You can Connect to the Internet
Setting up the Xfinity Internet service should be child's play for those well versed with tech.
Even if you're not, this post is more than enough to guide you through it. In case something goes wrong and you want to seek professional help, you'll find it here. If the Xfinity Cable Box isn't working, try restarting it.
Being a monopoly provider in my area, there is always someone who has faced the same issue before me.
So, finding help is quite easy. Not having to check regularly for firmware updates is the icing on the cake.
Safe to say that my switch to Xfinity has been a smooth ride so far. If change your mind about the whole thing, make sure to go through the return procedure to avoid paying the cancellation fee.
You May Also Enjoy Reading:
Frequently Asked Questions
Does Comcast TV and Internet use the same cable?
Yes, both of them use the same coaxial cable.
Can two TVs use one cable box?
Yes, that is possible. Here's how:
Connect the main cable line to a coaxial splitter. Use a two-way splitter if you wish to connect two TVs and multi-way for more.
Use a coaxial cable to connect each output port of the splitter to a cable receiver.
Now, connect the receiver to a TV.
How can I watch Comcast without a cable box?
You can use the Xfinity Stream app to browse channels and stream movies without renting a cable box.
Does a smart TV need a cable box?
No, smart TVs don't need a cable box to access the Internet. You can stream shows and movies using any app that you may download.
Some of these may be free, while others need a monthly subscription.
Sours: https://robotpoweredhome.com/how-to-hook-up-xfinity-cable-box-and-internet/
Screenshots
Description
Use your smartphone or tablet as a remote control. Change channels, browse Xfinity On Demand, TV listings, and DVR recordings--you can even use voice commands if you've got an X1 Voice Remote. This app is included with your Xfinity X1 service.

Key Features:
-Tune to your preferred channels on your TV from the Listings view, and use Filters to narrow down listings by categories such as Sports, Kids, High Definition, Closed Captioning, and more.
-Browse the XFINITY On Demand library featuring thousands of TV shows and movies, and launch your selection onto your TV from the app.
-Use the Search feature to find TV shows, movies, or channels.
-Rename the cable boxes in your home for easier identification.

Features for DVR Customers:
-Launch existing recordings onto your TV right from the app and delete them when you're finished
-View scheduled recordings

Exclusive Features for X1 Customers:
-Say it and see it with the new X1 voice remote feature. Use voice commands to change channels, find shows, get recommendations, launch apps, and more!
-Conveniently change channels on your TV using the channel number keypad.
-Use the directional (up, down, left, right) pad on the app for on-screen navigation, just like you would on your X1 remote.

Requirements:
-Reliable WiFi or cellular internet connection
-XFINITY TV service with a compatible cable set-top box (for TV and DVR control). For more details, please see http://customer.comcast.com/help-and-support/xfinity-apps/eligible-cable-boxes-cable-tv-app/
-XFINITY username and password. See help links below if needed.
-Some restrictions may apply. Not available in all areas.

Get Help Signing In:
-Create an XFINITY username and password: xfinity.com/getstarted
-Look up your existing XFINITY username: xfinity.com/username
-Reset your XFINITY password: xfinity.com/password

Questions:
-Help and support page: xfinity.com/support/xfinity-apps
Now it's even easier to see what you can watch in the future. We've fixed a bug with our latest version so you can select future dates and times of TV listings.
Ratings and Reviews
ADD A VOLUME BUTTON, POWER ON/OFF AND JUST REDUCE SCREENS
Most features of the remote are there. However, having 3 different sections is really not needed. Why not just have all the same features of whatever ur current remote being issued out be the same of the UI when customers open it up. There are many other "universal remotes" out there including brands like samsung where they have an app for most versions of their different remotes. Not sure why that would be so difficult to do to make it easier to do. If you want the voice control part to be a separate tab i can kinda understand that, but for the rest it does not make any sense. Or even give the choice to the customer by allowing us to pick which remote resembles their current one and implement those features to an extent based on those choices. One of the BIGGEST ANNOYANCES to me is having no power button at all, but mostly NO VOLUME BUTTON AT ALL, which is very important to all customers to be able to control not only the guide or use on demand, but being able to turn the volume up or down as needed. I mean u have many customers, millions of dollars, dedicated design teams and app teams and NO ONE has thought about adding a volume button. The idea of using the app for a remote is usually when u lost ur remote or when the batteries die and u have done. please just add an on/off button and volume button at the least.
Good but needs so much more!
This app has the potential for being a real value added perk for Xfinity and my main wish is that Comcast invest the money in this app to bring it to full functionality. It needs to have all the functionality of the X1 Remote with a full set of tools to manage program guides and schedules. The app is about half way there and is screaming for greater investment. I would rather use something like this than any of the on-screen guides.

One feature I would really like to have is the ability to construct my own channel lineup. Right now I have more than 300 channels but my actual viewing is typically a list of about 50 channels. I would like to have the ability to put together my own list of channels that displays only the channels I typically watch and be able to group and order the channels the way I want them displayed in a guide. This feature would be more important to me than the ability to "jump" in the channel listings. Jump is important now because there are so many channels I don't watch cluttering up my display.

Update v3.7 — I hate the new way you mark Favorite channels. The old pull out tab was great. Now, with the star always showing, as I move through the listings I frequently end up unmarking the station as a favorite.
Downloaded because xr11 remote doesn't work
Months of probs with remote, lots of days on end w/o tv and outages, and a phone customer service call more often than not takes 45 min . A few times it took much longer. This app does not allow you to adjust volume. This app allows me to turn tv on and off, and change channels, good, since the remote does not even turn off tv. I pay extra each month so that I don't have to drive 18 miles to my local Xfinity store. Last time I did that the wait was abt 15 minutes. Additional costs for Comcast $5.00 gas to drive to Xfinity store and back. Time involved with this. This remote: $7.99 for 8 pack of Duracell batteries; batteries life this time was less than 2 weeks, so batteries cost for 1 month was $4.00. I tried using cheap Chinese batteries but they were too weak to work the remote. Batteries are purchased on regular grocery store shopping days. I see that Comcast
products are not reliable. They have, in my opinion, a third world attitude; there is no pride in excellence. The allegiance of this company is ONLY to the family of the managers of Comcast/Xfinity. By the way, the most common reason that a company changes name is to avoid liability.
The developer, Comcast, indicated that the app's privacy practices may include handling of data as described below. For more information, see the developer's privacy policy.
Data Used to Track You
The following data may be used to track you across apps and websites owned by other companies:
Data Linked to You
The following data may be collected and linked to your identity:
Contact Info
User Content
Identifiers
Usage Data
Diagnostics
Data Not Linked to You
The following data may be collected but it is not linked to your identity:
Privacy practices may vary, for example, based on the features you use or your age. Learn More
Information
Seller

Comcast Interactive Media

Size

29.2 MB

Category

Entertainment

Compatibility

iPhone

Requires iOS 12.0 or later.

iPad

Requires iPadOS 12.0 or later.

iPod touch

Requires iOS 12.0 or later.

Languages

English, Spanish

Age Rating

4+

Copyright

© Copyright 2021 Comcast

Price

Free
Supports
Family Sharing

With Family Sharing set up, up to six family members can use this app.
More By This Developer
You May Also Like
Sours: https://apps.apple.com/us/app/xfinity-tv-remote/id401629893
How to Get Rid of Xfinity TV Box & DVR Fees with a Roku or Smart TV
After recently completing a 2-year contract with Comcast Xfinity, I went through another round of price negotiations and came out much better for it. Through the negotiation process, I was able to drop the total price of my cable TV, HD DVR, high-speed internet, and Xfinity Mobile (see my Xfinity Mobile review here) package to under $95 per month – roughly a 34% cost savings versus my end-of-contract price.
Having AT&T U-Verse fiber recently launch in my neighborhood could have helped with those negotiations, as I was offered new customer pricing for a fresh a 2-year contract.
What I discovered in those negotiations, is that Xfinity had changed a few things in its pricing structure on HD and DVR fees. At the end of my contract, I had been charged a $9.95 "HD Technology Fee" and $10 "Anyroom DVR Service" fee for my use of an Xfinity X1 DVR device:
Post new contract negotiation, the HD fee was gone and if I limited my DVR storage to 20 hours (the current maximum for cloud DVR), I could pay just $5 for the DVR to be downgraded to a set-top "TV Box" designation, as shown on my new bill:
Update: Comcast Xfinity is raising the "TV Box fee" from $5 to $7.50 per month, per device, starting in January of 2021.
I'll take that trade any day. But where things get even more interesting is that I found out in the price negotiation that similar to replacing an Xfinity modem with your own in order to get rid of the Xfinity modem fee (now $168/year), you can also do the same with Xfinity TV boxes (now $90/year per device).
How to Replace an Xfinity TV Box with your Own
In speaking with the Xfinity loyalty/retention specialist, I (unsuccessfully) tried to negotiation away the now $7.50 TV Box fee. He did note, however, that I could get rid of that fee if I replaced the Xfinity TV Box with my own customer owned-partner device and use the Xfinity Stream app (which includes live TV and cloud DVR).
I decided to research this further. And within the account (after clicking on "Devices"), I found this:
Step 1: Purchase a Compatible Xfinity TV Device
At the time of publish, it looks like a number of Roku devices are considered compatible Xfinity TV devices, including the following:
Update:Amazon Fire TV is now compatible as well.
And a number of specified LG and Samsung smart TV's are are considered compatible partner devices too. As noted, all can be used with Xfinity Stream's live TV and cloud DVR.
And, according to Xfinity, usage of these partner devices does not count against your internet data usage:
Does streaming using the Xfinity Stream app on a Partner Device count against my Internet data usage?
No. The goal of using the app on your Partner Device is to give you more options outside of our rented TV Boxes to access your full TV service within your home. The service delivered through the Xfinity Stream app is not an Internet service, so our data usage plans don't apply.
Step 2: Connect your New Xfinity TV Device
Connect your new Xfinity TV partner device to your Xfinity WiFi, make sure your firmware is up to date, and install the Xfinity Stream app on that device to log in and activate.
Step 3: Return your TV Boxes to an Xfinity Retail Location
You can initiate a TV Box return online, and send back your set-top TV Box device back via a UPS drop-off location with a prepaid label. Or, you can make an in-person return at an Xfinity store location near you.
Make sure you get and photograph a receipt for your set-top return, and check your future bills for the credit for using your own device!
This simple process will save you $7.50/month ($90/year) per device, and it's just one of many of the crafty ways to cut your Comcast bill down to reasonable levels.
Related Posts:
Sours: https://20somethingfinance.com/how-to-get-rid-of-xfinity-tv-box-dvr-fees/
Box tv xfinity wifi
Comcast Xfinity X1 DVR Review
https://www.reviews.org/tv-service/comcast-xfinity-x1-review/
We'll help you figure out if the X1 is the right DVR for you as we go over storage space, features, the voice remote, and fees.
Xfinity's X1 DVR gives you the best of all worlds.
Xfinity's cable box gives you access to live TV, sports, loads of on-demand entertainment, your favorite streaming apps, a decent DVR storage space, and top-notch technology.
You can stream Peacock Premium for free, watch what you want within seconds with a voice remote, and get daily updates on the news and weather.
But more importantly, this DVR lets you record 150 HD or 300 SD hours of TV programming.
Let's take a deeper dive into the details to determine if Xfinity's X1 is right for you.
Pros
You'll get 500 GB of DVR storage space
The X1 provides smooth technology
It comes with an X1 voice remote control
Cons
The fees for the X1 can get pricey
There are other providers in the TV industry with more storage space
How much does Xfinity's X1 DVR cost?
Unfortunately, Xfinity has a big list of fees. And most of those fees are for the X1 set-top box.
Your first TV box is $5 per month, and the additional TV box for your living room downstairs will be $10 per month. And you'll likely want crisp HD channels ($10/month) and DVR service ($10/month).
So your X1 experience will be $40 per month on top of the monthly TV package price. Yikes.
Unfortunately, Xfinity's TV box has the highest number of fees in the TV industry, but you won't find a cable TV box similar to the X1. You might find the X1 is worth the price when you read more about the features you can't get with another DVR.
How much are the fees for Comcast Xfinity's X1 DVR?
| | |
| --- | --- |
| Fee | Monthly price* |
| First TV box | $5.00/mo. |
| Additional TV box | $9.95/mo. |
| HD technology fee | $10.00/mo. |
| DVR fee | $10.00/mo. |
*Data effective 6/28/2021.
If you want to know more about other fees Xfinity has, check out our full review, which includes regional sports and broadcast fees.
How many hours of DVR storage does Xfinity's X1 have?
The X1 Cloud DVR can store 150 HD or 300 SD hours, and your recordings will save indefinitely.
Compared to other cable TV services, the X1's storage space sits in the middle of the pack (scroll down a little for more comparisons).
How much storage space does the Xfinity X1 have?
| | | | | |
| --- | --- | --- | --- | --- |
| DVR | Storage space | Storage hours | Simultaneous recordings | DVR service fee |
| X1 DVR | 500 GB | 150 HD or 300 SD hours | 6 | $10.00/mo. |
*Data effective 6/28/2021.
To put 150 hours in perspective, you can record 30 episodes of The Office, 30 episodes of Family Feud, 20 episodes of The Murder Tapes, 10 soccer games, and 28 movies.
You're not likely to run out of space, so you and the family won't have to stress about finding more space for that final NBA championship game (since your kid so happens to have a dance performance the same night).
And to make family matters even better, you can record six shows at once when you're not at home. Or you can record five shows at once while you're actively watching TV.
Does the Xfinity X1 require internet?
The Xfinity X1 requires internet because of its Cloud DVR, which means it can save your recordings online, making it possible for you to watch your recordings with your streaming device on the go. If you already have Xfinity TV, we recommend Xfinity internet for the simplicity of one bill.
How does Xfinity's X1 compare to other DVRs?
The Xfinity X1 is one of the best DVRs in the cable TV industry, primarily because of its features and technology. But the X1 might not be the best when it comes to pricing (it's not the worst either).
It's difficult to compare pricing across all cable TV providers because all cable companies have different fees.
Some give you a better deal when you order a certain number of set-top boxes, some include the first-set top box into your plan, and some let you choose how much storage space you'd like.
To get a better idea of pricing, check out our top cable TV providers review. But, for now, we'll give you a quick rundown:
Xfinity TV's first cable box is $5 per month, the DVR service is $10, and you'll most likely want HD channels ($10/month).
Spectrum TV's monthly price for one receiver is $9. The DVR service for two receivers is the same price as the X1, but you'll get only one-third of the storage space.
Verizon Fios TV includes the first set-top box with two of its plans. If you'd like 500 HD hours of storage space, your monthly price will be $20 (that's the price of Xfinity's DVR service and HD fee combined).
Optimum TV charges $11 per month for each cable TV box. To get the same storage space as the X1, the monthly fee will cost $22.
Cox TV includes the first set-top box in your plan. And Cox TV certainly has the most generous DVR storage space, but you'll have to pay $30 each month for the 1,000-hour DVR service.
*Data effective 6/28/2021.
How does Xfinity's X1 work?
Pause, rewind, and fast-forward live TV, or schedule a DVR recording up to two weeks in advance with the X1 (so you don't miss the first episode of the new season of The Bachelorette).
Xfinity's DVR has an easy-to-use guide, free on-demand content, a hands-free voice remote, and some extra features and technology that make this X1 stand out.
How does the Xfinity X1's guide work?
Xfinity's guide is intuitive, smooth, and easy to search through.
Xfinity's X1 also makes it easy for you to record new episodes of a TV series.
Just use the search option or click on a show in the guide, click Record, and a pop-up will ask if you'd like to record the single episode or all future episodes.
We also like the Episodes button. With this convenient button, you'll be able to see all episodes that are available for you to stream.
You can access the standard guide when you click the Guide button, but you'll get more options when you click the Guide button twice.
From left to right, you can choose to see the following:
All Channels
Free to Me (on-demand titles)
HD channels
Favorites (channels you've favorited)
Trending (current popular shows)
Movies
Sports
Kids
Some guide features you movie buffs might enjoy are cast and crew information and movie reviews and ratings.
When you hover over a program in the guide, click info. Here you'll find Series and Movie Info to find more information about the actors. You can even set up recordings based on your favorite actors or directors!
Additionally, you'll see Rotten Tomatoes and audience ratings on the right-hand side when you hover over the program. No one wants to waste their time watching a movie with a critic rating of 50% or less.
How does the Xfinity X1's voice remote work?
Say your command into the voice remote, and voila! You get what you asked for within seconds.
Just say "ESPN," "Watch Paw Patrol," or "Show me action movies." You can also ask questions like "When is the next Chiefs game?" or "What's on tonight at seven o'clock?"
Another convenient feature we really like on the remote: when you click the Last button, a pop-up at the bottom of the screen lets you see the last nine channels or recordings you recently watched.
So you can just quickly jump to your favorite channel you watch every day or to the This Is Us recording you didn't finish.
First of all, you can stream NBC Peacock, Netflix, Hulu, Disney+, Prime Video, YouTube, HBO Max, Pandora, and Spotify.
And the X1 has some cool everyday built-in features, such as sports stats, weather, and news. So if you're looking to consolidate your daily activities from the couch, these features are convenient.
While you're cleaning the living room or kitchen, you can throw on Pandora and listen to your favorite jams.
If you pause your movie because your spouse has to use the restroom for the third time, the X1 will keep you entertained with rotating images. There will be beautiful pictures of animals and landscapes while recent news headlines pop up on the bottom lefthand corner.
And lastly, you'll get to enjoy everything in high-definition picture. Who doesn't love to watch a Western and feel like you're in the movie, as well?
You'll also be able to rent and buy movies from the comfort of your home.
Photo credit: Comcast Xfinity
Recap: Is Comcast Xfinity's X1 DVR worth it?
The X1 isn't applauded for nothing
Xfinity's X1 is worth it if you fall into the following categories:
You don't have a DVR (record those MLB games or cooking shows)
You have Xfinity's TV and internet service
You like the idea of a Cloud DVR so you can watch your recordings on any of your devices anytime
You want to record six shows at once (perfect for families)
You want to set up a DVR recording from your smartphone
If one of these categories made you raise your hand, the X1 would be worth it for you and your family.
If not, you can save money by not paying those pesky fees (and use it toward movie snacks).
Check out our Xfinity TV Review to find out more about channel lineups, bundles, and compatible devices.
What is the advantage of the Xfinity X1?
The Xfinity X1's greatest upside is its technology and features you can't get with another DVR.
The X1 makes it possible to do the following:
When you click on a program, you can see cast and crew information along with movie reviews and ratings.
Set up recordings based on your favorite actors or directors.
Record a show two weeks in advance.
You'll get access to lots of on-demand content.
Click "Last" on the remote, and you'll be able to choose one of the nine channels or recordings you recently viewed.
The X1 has everyday built-in features, such as sports stats, weather, and news.
Like other set-top boxes, the X1 comes with a voice remote control and lots of integrated apps such as Netflix, Hulu, Disney+, and Spotify.
The Xfinity X1 isn't included in the pricing of your Xfinity TV plan.
Your first set-top box is $5 per month, additional TV boxes are $10, and DVR service for the X1 is an extra $10.
Is Netflix free with the Xfinity X1?
Comcast Xfinity doesn't include a free subscription to Netflix with its plan, but it does include a free subscription to NBC Peacock.
Chantel Buchi
Chantel is all about finding the best tv or streaming service to watch as many football games as possible to keep her Fantasy Football team in check. Prior to being a TV and Streaming Tech Reporter for Reviews.org, she worked for NFL Network and The Alliance of American Football. Before that, she received a B.A. of Communication at the University of Utah and an M.S. in Sports Journalism at USC. Go Utes and Fight On. Contact her at
[email protected]
Chantel is all about finding the best tv or streaming service to watch as many football games as possible to keep her Fantasy Football team in check. Prior to being a TV and Streaming Tech Reporter for Reviews.org, she worked for NFL Network and The Alliance of American Football. Before that, she received a B.A. of Communication at the University of Utah and an M.S. in Sports Journalism at USC. Go Utes and Fight On. Contact her at
[email protected]
Its not exactly what they promise- there are only a ridiculous subset of channels available when not on your home server- like almost useless. The DVR quality is mediocre to horrible- by no means is it ever HD or even Tivo quality by a long, long shot. Their own people seem to have no clue what it does and doesn't do so I have been told diametrically opposed things/lies by salespeople and techs. It is still Comcast so prepare for horrendous customer service. I switched from a legacy/Tivo combo which worked way better all around and I am considering switching back
Those are all features that are part of X1, and have been for quite some time. Not exactly sure what you're suggesting we need to catch up on. The X1 platform is by far the most connected and integrated platform of any TV/phone/internet provider in the world. Nothing else even comes close.
"The X1 platform is by far the most connected and integrated platform of any TV/phone/internet provider in the world. Nothing else even comes close." You didn't really say this with a straight face did you? PS VUE as a streaming service destroys the DVR functionality. Dish satellite kills it and even Uverse tops this system. X1 is considered by many as by far the worst when it comes to integration, and DVR capabilities. It loses in virtually all areas.

Too bad none of those features work when the internet is down. You are stuck watching one channel even though you're paying for hundreds.
Because we're the greatest country this planet has ever known. Now zip it or we'll invade and occupy your stupid country because of your back talking big mouth! Lol.
So Delores…have you ever lived in another country? Lived there and not just visited? I actually don't care, but you sound rather naïve about international affairs. A statement like "no countries are SUPERIOR….only DIFFERENT" appears to be the kind of nonsense spouted by a person who doesn't understand the United States of America and our role in a very real, very wonderful, and yet, very dangerous world.
At it's most basic level, America (USA) is internationally accepted as a "super power". We did not make that up. It's a simple fact like gravity, and for good reasons. We are superior economically, academically, politically, technologically, socially, intellectually, etc. Yes, I am proud of this country. Not so much because of our superior attributes but how we came by them.
The key to understanding the USA is in knowing the value we place on freedom. Freedom is the heart and soul of the USA. Because of this, this American will always support (even fight for) your right to say whatever you want without fear of retaliation, prosecution, or humiliation even when we disagree. Our freedom is what makes us different in the world. It is our freedom and our success in promoting and defending it is what makes us superior and different in the world.
I bid you peace.
Have you ever noticed that Canada is just a free, and lets be honest, more free in many ways. and to say that the usa is superior "economically, academically, politically, technologically, socially, intellectually, etc" is just naive.
American citizens are the most in debt persons on the planet, and the country as a whole is not much different.
Academically things are only superior because you don;t allow any others standards have meaning in your countries. countries all over the world have higher rates of academic success. see in other countries you don't need to give an arm and a leg and the first two children to go to school, and the standards are actually higher because everyone is working together to accomplish something rather then against each other.
politically? well you kind of have to understand that this would be very subjective. By this i mean you will think that your politics are the best if you think that you are the best. Americans are so afraid of socialism that they are breaking the capitalism just to stay away from it.
Technology, ha ha this is laughable, maybe just if your talking about military tech. Look at some other counties, like japan, and many European countries. Here in Canada, we have used and trusted chip and pin tech for years and tap(nfc payments) for just about as long. Look at the cellular systems in place around the world (and interestingly how the usa's 4 company monopoly and locked phones make the whole statement of "Freedom is the heart and soul of the USA" kind of funny. you have so many monopolies and allow corporations to take away your "FREEDOM".
As for socially, I don't really know if you mean you have social get together and parties or you mean socialism and working together for a common good.
Intellectually you do have an edge in some things, but remember you also have some of the most nonintellectual people also. and i don't know why you wanted to mention academic and intellectually.

If we live in a free country in the USA then why can't we choose our president instead of having some archaic system called the Electoral College. Unless you have served as an elector, you have never voted for president in your whole life! You only vote for some electors who then choose for you. Do you think that is the land of the "free". At least in Canada and the UK they get to vote for their prime minister.
Just got of the chat with Xfinity support, and they are telling me to take my new x1 boxes and trade them in for standard x1 boxes. The reason? The newest x1 boxes have a type of digital noise reduction or skin smoothing effect built in that you cannot turn off! It makes skin and faces and other areas of the image lose detail. Erases blemishes and pores… that you should be seeing in 1080 HD! There's an example right on their own message board if your scroll down: http://forums.xfinity.com/t5/X1/X1-Video-quality-seems-poor/m-p/2966822#M136521
I noticed it immediately watching these last episodes of Game of Thrones on HBO… thought I was losing my sight! I think Xfinity is aware of this. They took away all the detailed menu options for customers to turn off stuff like this on the new boxes. 🙁
I have X1 and used to be able to download a program from my DVR to my mobile device, then watch it on my TV. I can no longer do this, any idea why they took is feature away?
Maybe you were watching it on demand on the tv while it was still on the mobile device. On demand comes up as an option for "Ways to watch".
My X1 will not record some HD stations. defaults to non-HD.
the xfinity dvr boxes are huge honking piles of feces. A joke in this day and age for the box to be so big.
Xfinity is getting worse. Contrary to your write up, you now CANNOT set a recording from anywhere. This is new. Xfinity just made the service less appealing. You CANNOT set a recording from your computer, your tablet, your phone. You can only do it from your TV at your home. TERRIBLE!!!!
I also worked for Comcast for a few years (though I worked in internet and wifi) and while I do not agree with numerous corporate policies and decisions, I can agree with you that for the service they offer is typically far better than the majority of other companies, the main issues plaging them on the network and tv sides are the local stores sending antiquated and often untested machines that often have not had any of the requisite updates and maintence performed.
I would often receive callers with issues that directly link to being given hardware that was already supposed to have been pulled and decomissioned. Sometimes this was because the cx had the device for an excessive amount of time, but most of the time it had just been installed by one of or techs. Thankfully the SIK's were generally the new model device, but few customers want to do their own installs.
As for the X1 itself, it is going in the right direction, but hasnt quite gotten there yet. This is very typical of new tech, and i still see it as a sign that they are trying to be more foward thinking (though honestly the old single def boxes were the best DVRs in the world without being a DVR at all. The on demand content was fully time controllable so there was no question if a comercial could be FF through or not. The X1 did away with this and while Comcast will flat out tell you that is just how their OnDemand content works now, it is a blatent lie. All they did was keep the old OD system and charge us more money to be able to access 60 shows of our choosing at any given time from that OD service or be forced to have to watch comercials period (even if you just accidentally rewound too far when you got distracted by the fact the New OnDemand system is about to make you rewatch that same 2-6 minute comercial break because the ir sensor sucks on the mini extention boxes.
the service has great potential, but the dirty corporat dealings ensuring most customers have zero other options in their area giving them the financial foundation they need to push their services and their hardware closer to the top in hopes of being allowed to do business in cities that have denied them because of shady practices or bannend them from access there at all.
enough ranting from me, i just wanted ti say hello and have a great day
When was the above article written? It states the X1 DVR can record 6 channels at once and an external hard drive will expand storage. My X1 "anyroom" DVR costs an extra $10.00/month, records 4 channels and will not accept an external hard drive.
Also, when the internet is down the tv is locked on to one channel, can't change channels or access the dvr.
I have talked with customer service rep, chatted on line with Xfinity and searched google. I have been unable to get a straight answer to this question. I currently have only TV service, not and do not want internet. If I upgrade to X1 will it work with the DVR and other features that I have with my existing equipment. Can anyone provide a yes or no answer that isn't a maybe or a guess?
Xfinity/Comcast is the worst TV service around. I am being charged for digital but getting analogy, they do not even have digital here but they sure charge for digital and laugh at you if you complain. STAY AWAY FROM THEM.
This is an absolutely TERRIBLE system. I have had it for almsot two years now and it is one buggy mess. The modem/router is the biggest pile of garbage on the market. It has terrible range and it constantly kicks you off the internet. Plus dont let two people use the Wifi at the same time because that is when you really start to have problems.
Not true! You CANNOT EXPAND the space on a X1 DVR with a external HD
All Comcast equipment is trash. The box in my house is completely unreliable.
Agreed, and where is all the HD programming , not to receive BEIN Sport in HD is ludicrous
36 premium movie channels and only 6 are in HD , a SD picture on a HD TV is useless

I'm on my 4th set-top box in less than a month, only 2nd new modem
Hey There – we didn't delete your comment. As you can see on all of our pages, we let people comment positive and negative reviews of the company. We manually approve comments and your comment came in when we weren't in the office.
From experience, if you plan on using your own router to avoid paying the rental fee for the Comcast Gateway, be forewarned. It will not work with the wireless cable boxes, nor will it work with Xfinity Home security without them having to add an additional comcast router behind your own personal router. I had the TG3482G Gateway that Comcast provided but the wifi range would not reach my Ring Floodlight or Ring Doorbell. Comcast suggested I purchase their mesh devices to strengthen the signal, but why would I want to pay extra for something that worked with my previous AT&T router? I decided to go with a compatible router (ASUS CM-32) from their own website, only to find out that it can't run the wireless cable boxes or home security. Had I known this prior, it would have saved me a ton of money in purchasing the ASUS. I just want to warn those of you shopping for Xfinity service, and if you want to use your own modem to save money, you will have issues. Make sure when the install is done, you have them connect your own modem because you will be charged another install fee if you decide to install your own modem afterwards. All of this could have been avoided if the TG3482G gateway they provided (which is their newest gateway to date) had an adequate wifi signal to begin with.
Yes they do. Some titles aren't available and won't come up, but it does work.
The main Problem is that you CAN NOT turn off the New Set-Top box with your remote You have to turn it off manually. This could be a problem if your set-top box is out of site.
The "B" is for browsing. The video stream is condensed into a scaled window that hovers in front of the browser so you can keep watching and/or listening as you scroll and search.(This is No longer true as Comcast has disabled this feature.)
If I have had double play for about 5 years or so, how much would it cost to switch my old box and remote with a x1 box and remote?
Leave a Reply
Click here to cancel reply.
Sours: https://www.reviews.org/tv-service/comcast-xfinity-x1-review/
Xfinity Flex 4K Streaming TV Box Review - Reasons You Should and Should Not Get This Free Device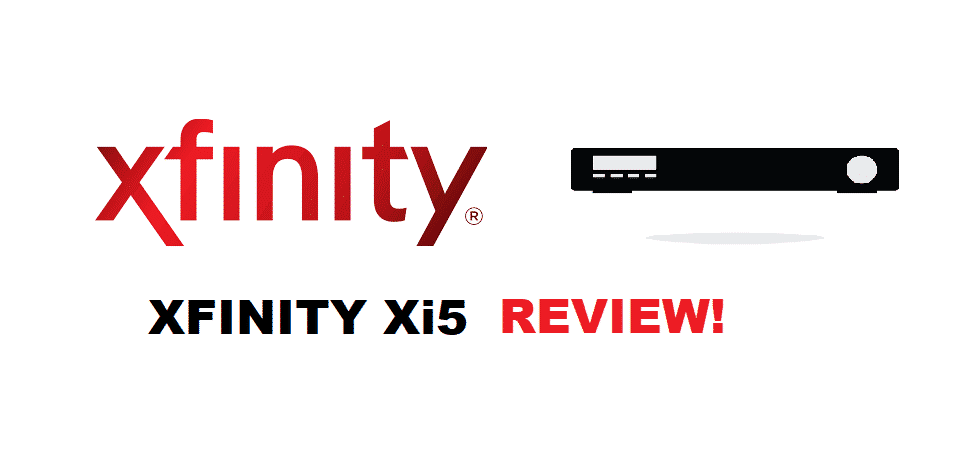 Comcast never delays in introducing the latest techs with newer technology. It has a history of transformation and change; this is why most people subscribe to Xfinity cable service. Now, they are up with a new device Xfinity Xi5, a wireless cable box. People were keenly waiting for this model because it reduces coaxial cables.
This review will provide you thorough information on the design, functions, quality, and pitfalls of the Xfinity Xi5.
Xfinity Xi5 TV Box Review:
Xfinity Xi5 Is A Cordless Device
Indeed, people dislike cables and wires wrangling inside their homes. Cables are considered the safest and efficient signal channel, but these same cables disfigure the room's look. Another drawback of cables is they loosen, and your entire time wasted in making it firmly connected. Now, these issues will be nowhere because Xfinity's Xi5 is wireless. Nowadays, we are living in the wireless world, and wireless devices are considered a good time-match.
The Design Of The Xi5 Is Worth Commendable?
It's the icing on the cake when a device is wireless, along with good design. The design of the Xfinity Xi5 is worth mentioning here. It is a small-sized device and can compete in size with other tools like Apple cable devices. Similarly, it is way too slim that you won't feel its existence near your TV. If one has to give grading is four out of five.
Xi5 Has A Wi-Fi Connectivity
There is no meaning of wireless if it cannot be connected to the internet. Therefore, Comcast has wisely built Wi-Fi in it so that it can smoothly connect with your internet. It has only three ports on the Xfinity Xi5 device's backside, including an ethernet port, USB-C port, and power cable. In this way, you have the choice to coax it easily without any hindrance.
It Has Same System Device
Those who possess Xfinity's X1 device should not be upset if they have not received the Xfinity Xi5 device because they both have the same system format with the same menu and functions. However, one can expect from Comcast that they may change its system design too with new updates. It is a world of innovation, so updating the system does not take a long time.
Xi5 Comes With Lease Facility
Those who don't have enough credit to buy this device should not feel any deprivation. It is a Comcast policy that they offer their new technology with a soft and straightforward lease facility. So, whoever wants to install Xi5 in their homes should only register their order in the Comcast store or just calling them. Indeed, the lease is the right option for the customers that they never feel any discrimination.
Does Xi5 Error Free?
No, we have no cable device available in the market that is error-free because these are the signal issues or software problem that occurs in your cable device. So, thinking Xi5 is free of error; one is living in a fool's paradise. Despite being worried and thinking about mistakes, they should focus on their applications.
Can We Use Xfinity Xi5 In Other Places?
The answer to the question can be both yes and no. Yes, we can use this device in different places inside the home only. And the reason to yes is hidden in the no because there are Xfinity system gateways to which your Xi5 is connected. When you breach the gateway, you will not reach your entertainment world through this device.
Is Xfinity Xi5 Better Than The Latest Xfinity Flex?
It is a typical question of which Xfinity device is better, Xi5, or flex because both products belong to the Xfinity. Xi5 in no circumstance better than the Xfinity flex because Xi5 is an older version of Xfinity flex. Xfinity flex is an updated version and has new options and features. So, comparing both is not possible as it is decided that new versions are more in potential than the older ones.
Conclusion
Xfinity Xi5 is one of the Comcast company's best products, which provides cable and internet services. The policy of innovation forces Comcast to introduce new Xfinity devices. We have more pluses for the Xfinity Xi5 than the minuses, and we count this device as a reliable one.
This review has produced multiple aspects of Xi5, assessing it on the benchmarks of functions, design, comparison, advantages, and others. We will consider your queries in the comment section a token of gratitude so, let us know about your thoughts on Xfinity Xi5.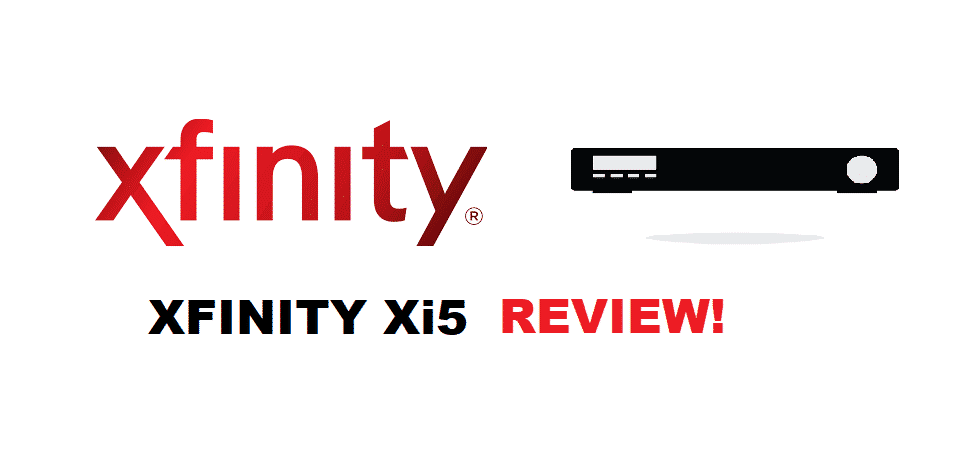 Categories ComcastSours: https://internet-access-guide.com/xfinity-xi5-tv-box-review/
You will also like:
Xfinity Equipment Guide
During the Xfinity checkout process, you can add a bunch of TV and internet equipment to your package. While we won't knock it if you want to do a big unboxing video for all your new gear, some Xfinity TV and internet equipment is more essential than others.
Here's what you'll need to know about Xfinity equipment and the best hardware for your home TV or internet setup.
Xfinity's equipment catalog isn't limited to a single hulking cable box these days. Between its streaming devices and cable boxes with integrated streaming apps, Xfinity's TV equipment bridges the gap between old-school cable TV customers who just want the local news and cord-cutters who jump between live TV and streaming TV shows.
Xfinity Flex is a free 4K
streaming device that's available to Xfinity internet subscribers, and it works like a Roku or Amazon Fire set-top box. On Xfinity Flex, you can watch streaming services like Hulu and Peacock Premium.
Flex isn't a full-fledged cable TV replacement, since it lacks an easy way to watch local channels or live sports. But for a free device, the Flex still offers a lot of value for Xfinity internet customers.
Read our full Xfinity Flex review to learn more about the streaming TV device.
If you're tired of hopping between your cable box and streaming device, the Xfinity X1 promises to eliminate the number of remotes in your living room. The X1 is an Xfinity cable TV box that includes a voice remote, on-demand content, and streaming apps like Netflix.
But potential Xfinity customers have to jump through several hoops to get the X1. The device, which costs $7.50 per month, requires an Xfinity TV plan, so it's not an option for cord-cutters. Only two X1 models (the ARRIS XG1v4 and ARRIS Xi6) support 4K video, and you'll have to call Xfinity or go to an Xfinity store to request the units.
Most customers will be able to get an X1 box, but the device's availability can vary depending on your home address. If the X1 isn't available in your area, you'll only be able to get a cable box that comes with some X1 applications.
Still, there's no reason not to snag a 4K-capable X1 with your Xfinity TV plan if you can do so. Check out our Xfinity X1 review to find out more about the cable box.
Standard Xfinity set-top box
If your home isn't covered by X1, you'll be able to add only a standard cable TV box to your Xfinity TV plan. At minimum, we recommend a high-definition cable TV box, which costs $14.95 per month. For an additional $10.00 per month, you can upgrade to a DVR.
Xfinity internet equipment
Xfinity's internet hardware helps connect your home to its internet network. But depending on your home internet needs, you might not need to pay for all of Xfinity's equipment.
The xFi Gateway is an optional combo cable modem/Wi-Fi router that's built to streamline your home internet setup.
The Xfinity Gateway wirelessly connects your home devices to the internet, supports Xfinity Voice, and integrates with services like the Xfinity mobile app. The xFi Gateway's biggest downside is its price tag — you can only rent the combo device for $14 per month, and there's no way to buy one outright.
The rental costs might make sense if you need only short-term internet. But if you plan to stay with Xfinity for a while, you'll save a lot of money by buying your own modem and router instead.
Visit our Xfinity xFi Gateway review to learn more about the combo device.
If your xFi Gateway is struggling to provide reliable wireless internet throughout your house, xFi Pods will expand the Gateway's wireless range using a mesh Wi-Fi system to eliminate download and upload speed issues. To use the Pods, you plug them into a wall power outlet and control them with the Xfinity mobile app.
The Pods can be a decent Wi-Fi support option if you plan to stay with Xfinity for a while and have a large multi-story house that can't be covered by one Gateway. In most cases, you won't need a Pod if you live in a small apartment or home.
But you'll need an xFi Gateway to use the Pods, since they don't work with non-Xfinity Wi-Fi routers. At $119 each or $199 for two, the Pods are expensive additions to your home internet setup, although they're comparably priced against other Wi-Fi extenders.
Plus, you don't even need Pods to extend the Gateway's signal, because the Gateway works with non-Xfinity extenders. The xFi Pods aren't a bad option if you need a mesh Wi-Fi setup, but since you don't have to stick with Xfinity hardware, prioritize finding the best deal on a mesh Wi-Fi system.
If you want to watch TV with Xfinity, get a 4K-capable X1 box or a Flex.
For Xfinity internet, our advice boils down to two questions. Do you want someone else to handle tech support? Rent from Xfinity. Do you want to save money? Buy your own equipment.
Xfinity's internet equipment is powerful enough to support most home Wi-Fi setups if you want something you can set and forget. But if you're willing to do your own tech support (or rope in a tech-savvy family member), buying your own internet hardware is a better deal versus renting it from Xfinity.
Sours: https://www.cabletv.com/xfinity/equipment
41298
41299
41300
41301
41302