What the new PayPal Dispute Fee policy means for your business
In a previous article, we evaluated the new PayPal Merchant Policies Update, which has replaced chargeback fees with a dispute fee for transactions processed either through a buyer's PayPal account or through a PayPal guest checkout.
As the policy update has now taken effect, many vendors are curious to know what other monetary implications the PayPal dispute fee policy might have for their business. And in response to those demands, we're sharing this piece to help you get a closer look into the PayPal dispute fee policy and what the changes in chargeback mediation processes could mean for your company.
#1: What is the new PayPal dispute resolution fee, and why does PayPal charge them?
As the name implies, a PayPal dispute is when a customer files a complaint concerning a specific order. As part of its operational procedures, a buyer has the right to open a dispute on the platform if they have an issue with a particular PayPal transaction. PayPal expects both parties to work out their differences amicably. But if that doesn't help, or if the buyer feels that launching a dispute will be a long arbitration route, they can escalate the issue to PayPal by converting the dispute into a claim. PayPal will then step in to help them sort things out by placing a temporary hold on all funds involved in the disputed transaction until they resolve. Once PayPal issues a decision, they'll either release the vendor's funds or refund the buyer. That is known as a Claim.
Until last December, when the new PayPal dispute fee came into force, the dispute mediation process was a free value-added service provided by PayPal. They didn't charge fees on disputes unless the arbitration process escalated to a Claim. Unfortunately, those freemium service days are now over with the inception of the dispute fee policy, thereby shifting the PayPal disputes mediation responsibility to vendors.
Starting from last December, PayPal charges dispute fees for resolving both transactions made through a buyer's PayPal account and a PayPal guest checkout. The dispute resolution fee applies to these transactions when the dispute goes from an inquiry to a Claim and when they file a bank chargeback with their card issuer or a cancellation with their bank. However, the dispute fee does not apply to transactions processed through PayPal Pro or advanced credit card processing, which are sometimes referred to as "unbranded" transactions.
It is important to also note that the new PayPal dispute fee is different from the already existing chargeback fee. But the costs will apply ONLY when a buyer escalates a dispute into a complaint.
And as we clarified in the initial piece on this subject, this policy change seems like PayPal's attempt at potentially reducing the number of disputes they'll have to meditate. Given that research has found that chargeback is now a $12 billion problem as e-commerce transactions continue to explode, introducing the dispute fees policy is a smart, proactive business move. Except vendors who don't understand the processes will incur additional operational costs.
#2: How much is the PayPal dispute fee, and how is it calculated?
The dispute resolution fee depends on the percentage of complaints filed against a vendor compared to their total sales during the last three months. 
To that effect, there are two categories of the PayPal dispute fees: The Standard Dispute Resolution Fee and the High Volume Disputes Fee.
The standard dispute resolution fees apply unless your dispute rate is 1.5% or more, and you have completed more than 100 sales transactions in the last three full months. In that regard, PayPal charges a High Volume dispute resolution fee to each dispute reported after the 1.5% rate. But in more specific terms of what we currently know, PayPal pegs the Standard Dispute Resolution Fee at $8*. Below is a quick rundown of the fees by currency:
Standard Dispute Resolution Fee Table:
Although the policy update article did not give enough detailed information as to whether this might change in the future, it suggests that in some cases, PayPal will not charge merchants any dispute fee at all. "If a merchant does not communicate directly with their buyers, and it is escalated to PayPal to mediate, that is when the fees are applied. If the merchant historically acted in this manner, they will see an increase in costs. If the merchant engages consumers directly to resolve disputes, they will not have this fee applied and could see a reduction in the costs," it reads.
As intimated above, PayPal calculates the dispute rate by evaluating a merchant's total value of claims and sales over the previous three months. The sum of claims involves the transaction value of all claims filed directly with and escalated to PayPal, except claims for unauthorized transactions, as well as all chargebacks from card issuers or bank reversals.
Again, a merchant's dispute rate can change from the Standard Rate to the High Volume Rate over time. Apart from the excessive dispute fees, High Volume Dispute Fee merchants don't get certain benefits such as immediate access to transaction funds. They are also charged a dispute fee for all claims and chargebacks they don't resolve amicably, regardless of the dispute outcome.
High Volume Disputes Fee Table:
#3: Some critical exceptions to PayPal dispute fees you should know
Surely, this policy change presents a significant bottleneck to vendors. But they've made some critical exceptions you should keep in mind. First, PayPal states that sellers won't be charged the Standard Paypal Dispute Fee for disputes that are:
Inquiries in PayPal's Resolution Center that are not escalated to a claim with PayPal
Resolved directly between the seller and the buyer and not escalated to a claim with PayPal
Filed by the buyer directly with PayPal as an Unauthorized Transaction
Eligible for PayPal's Seller Protection program
Claims with a transaction value that is less than twice the amount of the Standard Dispute fee
Decided in seller's favor by PayPal or by the issuer
As in the case of the Standard Dispute Fee, PayPal explains that merchants will not be charged a High Volume PayPal Dispute fee for disputes that are: 
Inquiries in PayPal's Resolution Center and not escalated to a claim with PayPal
Resolved directly between the seller and buyer and not escalated to a claim with PayPal
Filed by the buyer directly with PayPal as an Unauthorized Transaction
The fine line is that if a merchant appeals and wins the Standard Dispute Fee case, both the disputed amount and the Standard Dispute Fee may be reimbursed, but PayPal will not refund the High Volume Dispute Fee as it does not depend on the case outcome.
With that understanding, let's have a look at how you can manage your PayPal disputes and chargebacks excellently.
#4: Avoid incurring PayPal dispute fees and chargebacks with these best practices
Chargebacks are already an existential threat to e-commerce businesses before PayPal dispute fees got thrown into the mix. And since many merchants believe the mitigation process is skewed in favor of buyers, the disputes and chargeback landscape is about to get even more challenging with this new rule.
If you are new to the e-commerce landscape, you might be curious to know more about the significant reasons for PayPal disputes, and as disputes are the precursor to a chargeback, the grounds are the same. Below are some examples of what causes PayPal disputes and chargebacks:
A buyer purchased an item or service, but the seller didn't deliver on time or at all.
A vendor shipped a damaged, defective, or significantly-not-as-described item to the buyer.
The vendor charged the customer multiple times for the same order.
The cardholder received an authorized transaction charge.
The cardholder does not recognize a transaction charge and senses some foul play.  
For best practices in navigating your way through, below are useful insights that can help you mitigate the dispute fees and incidental chargebacks.
An overview of how to aptly respond to a customer dispute
When you get a dispute notification, you don't have to fret as there are simple actions you can take to mitigate the threat. 
Immediately upon receiving the PayPal dispute notification, engage with your customer to see how you can work out the differences. Communicating with and being responsive to your customer will go a long way to ensure they don't escalate the PayPal dispute for arbitration. 
Use the following communication guide can be useful in crafting your dispute mediation process:
Start the conversation with an open mind.
Research has found that many PayPal chargebacks are the result of merchant error. Hear your customer's side of the story, and don't make unnecessary assumptions. Get all the data you need to make a well-informed decision on the PayPal dispute; rushing into action at first sight of a dispute can result in a double negative of lost revenue and impaired customer relationship.
Be willing to settle the dispute with your customer.
If you are unwilling to settle the PayPal dispute amicably, then there's no use talking to the customer. Your disposition will determine the reaction of the customer in most instances. Be helpful, show the cardholder that you intend to resolve the PayPal dispute, and you would've set the tone for mutual collaboration. Stay focused on finding a solution, not on proving why you are right. A compromise today could open doors for more businesses in the future. In the end, it's in your best interest to settle the dispute with the customer rather than have it escalated into a claim, which will cost you more resources.
Be proactive in avoiding PayPal disputes with excellent customer relationships.
If your business is facing a difficulty that could result in not meeting your clients' expectations, you have to find creative ways to get your customers on your side. For example, PayPal designed The Resolution Center to help merchants communicate with their customers and avoid a dispute. If you face a challenge that could result in delays to fulfill orders or a shortage of supplies, you could leverage the platform to send a message to your customers, informing them of that challenge. That way, you don't leave your customers in limbo, wondering what happened, as that can lead to them filling a PayPal dispute.
Automate your PayPal Disputes response.
Taking the actions above are only precautionary measures to enhance your chances of dispute management success. The reality is that you can do everything we stated and still have PayPal dispute issues for various reasons. Hence, it's wise to secure an extra layer of security by integrating a PayPal dispute and chargeback automation service such as Chargeflow. Unlike other PayPal dispute management tools out there, our technology tool makes use of artificial intelligence and machine learning to recognize when a dispute on a payment occurs and fight those PayPal disputes and chargebacks as you'd wish. Chargeflow's PayPal dispute automation service pairs the power of technology with human intelligence. We help the boldest brands worldwide focus on building their brand, serving their customers, and building better products. Our super in-depth analysis and real-time statistics allow you to manage and understand your chargebacks without breaking a sweat.
Why you should automate your PayPal disputes and chargeback management
Dispute automation serves the greater good. Besides freeing your employees to focus on the crucial business metrics that move you towards actualizing your corporate innovation and market acquisition goals, they are also more cost-effective than manual, in-house processes. Below is a quick glossary to help you decide when to automate your PayPal dispute and chargeback mitigation efforts:
You get 10-20 disputes per month - This could mean that your company's business practices are at a higher risk for chargeback fraud. And you should be using an automated dispute management system.
You lose too many PayPal disputes - Many merchants have found that even after going the extra mile to resolve a dispute, they still lose. If this is you, then thank your lucky stars! We designed Chargeflow's PayPal Dispute Automation to help you recover more money.
You waste too much time in your chargeback mitigation - Chargeflow is the world's first, fully managed dispute and chargeback automation service, designed specifically for eCommerce merchants. Our service gives you the liberty to enjoy more free time to focus on building your brand, serving your customers, and building better products.
You sell intangible items - According to PayPal's terms of service, in every instance, you do not provide proof of delivery for an item, they will favor the buyer. Many buyers use this knowledge to get the best of merchants on items delivered virtually. But with Chargeflow's PayPal Dispute Automation, you don't have to worry about a thing. We will have your back at all times!
If the above scenarios fit your business operation, then you must not hesitate to automate your dispute mitigation processes. With our software, you can comfortably predict and stop those costly PayPal disputes and chargebacks before they even happen. Our industry-first solution offers e-commerce merchants flexible workflows and unique features such as ChargeScore®, ChargeResponse®, and ChargeSync®, along with our a 9x ROI guarantee and actionable analytics. You don't need to worry about integrating multiple tools for analytics, fraud scoring, and mitigation as all of your dispute, chargeback, and fraud mitigation needs are met in a straightforward platform. Sign up here and enjoy the ease of doing business!

Sours: https://www.chargeflow.io/blog/what-the-new-paypal-dispute-fee-policy-means-for-your-business
Disputes, claims, chargebacks, and bank reversals.
When a customer files a chargeback with their credit card issuer, it means that they're disputing a charge and asking the card issuer for a refund.
A customer might file a chargeback because they:
&nbsp>
Didn't receive their item.
&nbsp>
Received a damaged or defective item.
&nbsp>
Don't recognize a credit card charge.
&nbsp>
Were charged more than once for something.
&nbsp>
Didn't authorize a payment.
If you receive a chargeback, we'll let you know. If you don't agree that the chargeback is valid, you can help us dispute it by providing information about the transaction in the Resolution Center. It typically takes 30 days for us to dispute the chargeback, and it may take your buyer's card company up to 75 days to resolve a chargeback and come to a final decision.
To resolve a chargeback complaint, please follow the instructions listed below:
1. Go to the Resolution Center.
2. Click Respond under "Action" next to your case.
3. Read the status details of the complaint and click Resolve Chargeback Now.
4. Choose one of the below options listed to resolve the chargeback:
&nbsp>
Provide valid tracking information in order to dispute the chargeback received.
&nbsp>
Provide valid proof of a refund (either within or outside of PayPal) in order to dispute the chargeback.
&nbsp>
Accept liability for the chargeback.
5. Provide evidence for dispute (other than tracking information).
6. Click Continue and follow the instructions provided.

A chargeback isn't the same as a PayPal claim. The chargeback process is initiated outside of PayPal, between the card issuer and their cardholder. In a dispute over a chargeback, the decision is ultimately made by the card issuer and we don't decide the outcome.

PayPal charges a fee (based on the currency received) to the seller when the buyer files a chargeback with his/her credit card issuer. If the transaction is protected by Seller Protection Policy, PayPal will cover the amount of the chargeback and waive the chargeback fee. You can view the chargeback fee and process in our User Agreement.
To find out how you can avoid chargebacks, see the PayPal Chargeback Guide.
Sours: https://www.paypal.com/us/brc/article/customer-disputes-claims-chargebacks-bank-reversals
With the increase in chargeback and friendly fraud, merchants are finding themselves at risk when they accept legitimate online payments. Often, PayPal is the payment method of choice because of its longstanding reputation as a secure way to buy and sell products and services online.

And PayPal is busier than ever. With the COVID-19 pandemic keeping many people home, ecommerce has spiked. PayPal processed $222 billion in total payment volume and added 21.3 million net new active accounts in just the second quarter of 2020 — their strongest ever on record. "In the midst of the COVID-19 pandemic, digital payments have become more important and essential than ever," stated Dan Schulman, president and CEO of PayPal, in their Q2 2020 earnings report.

Unfortunately, this increase in volume comes with a downside: Thieves are increasingly using PayPal to make fraudulent chargebacks and claims.
The typical scenario? A fraudster places an order online and pays via PayPal — using either a credit card or a PayPal account — and then turns around and files a dispute, either with the card issuer (resulting in a chargeback) or with PayPal's Resolution Center (resulting in a dispute and claim). All too often, the fraudster gets their money back while keeping the item, leaving the seller high and dry. What's worse, losing a claim under PayPal's Purchase Protection Program may affect your company's reputation and ability to conduct future transactions via PayPal.
To understand how to keep this from happening, it's important to first understand the how chargebacks and claims work.

The Difference Between PayPal Chargebacks and PayPal Claims
Although they look similar, credit card chargebacks and PayPal claims have a key difference: who resolves the dispute.
Credit Card Chargebacks
When cardholders dispute questionable PayPal credit card transactions with their credit card issuer, the issuer notifies PayPal and requests a response. PayPal then follows these three steps in the chargeback process:
PayPal notifies merchants that a customer has filed a chargeback and adds a notification in the online Resolution Center.
Merchants must provide evidence to respond to the chargeback. The required proof varies based on the transaction but often includes things like proof of shipment of delivery or communication between the merchant and customer. Merchants must upload and submit all documentation within 10 days of being notified of the chargeback.
PayPal helps the merchant submit the evidence to the credit card issuer, who reviews it and makes their decision.
If the cardholder isn't determined to be responsible, the issuer processes a chargeback — reversing the transferred funds, debiting the merchant's account for the amount of the sale plus a $20 PayPal chargeback fee, and not refunding seller fees.
If the credit card company rules in favor of the merchant, the buyer will be charged for the transaction, and the funds are returned to the merchant's account.
PayPal Claims
A customer disputes a transaction with PayPal by first opening a dispute through PayPal's online Resolution Center and trying to resolve the issue with you, the merchant.
If that fails, within 20 days of opening a dispute, the customer can escalate the dispute to a claim for PayPal to investigate. If PayPal reverses the transaction and returns the funds to the customer, you're responsible for the full amount and may be out the merchandise as well.
To defend yourself against a claim, you may need to provide PayPal transaction information, like:
Proof of delivery, like a third-party shipping receipt, tracking number or signature confirmation.
Proof you delivered a replacement or issued a refund if the buyer received their order but there was a problem with it.
Other proof to show that services were provided, like a signed contract.
Many merchants feel that PayPal resolutions tend to favor the purchaser — even in fraudulent transactions. And if a purchaser files and wins a fraudulent claim, the fraudster often gets away with both the product and the money.
But you do have the opportunity to appeal the claim if you can prove:
You received the returned item from the buyer, but it wasn't in the same condition as when the buyer first received it.
You received just an empty box — no item was returned at all.
The wrong item was returned to you.
Regardless of whether you're on the receiving end of a PayPal chargeback or claim, when you consider the costs of fees, transaction amounts, and lost product, the cost to you can quickly add up. Fortunately, there are things you can do to protect yourself from fraudulent claims.

How to Defend Yourself Against a Chargeback or PayPal Claim
When merchants dispute chargebacks and PayPal claims, the key is to do it the correct way. Remember, you only have 10 days to respond, so make sure to include everything you can to prove the validity of the transaction, including:
Proof that the customer was on your website, whether it's using the customer's IP address, a CVV match or their billing address.
If you have the customer's IP address, you can track where on your site they visited to prove their intent was to make a purchase.
Proof that the product or service was delivered or accessed. For physical delivery, a signature is one of the most compelling pieces of evidence. For digital goods and services, proof of customer log in or download is equally convincing.
Evidence of a repeat offender, such as a data log showing a history of chargebacks and chargeback attempts by the same person or to the same address.
A summary of all evidence in a clear, concise rebuttal letter.

One way merchants can dispute chargebacks is to use social media to their advantage. There are customers who will commit chargeback fraud and then brag about it on social media. Do a little digging to see if the customer in question has posted on social media wearing, using, or reviewing the item(s) in question. Submit screenshots of those posts or recorded videos and make sure to include the timestamp for accuracy.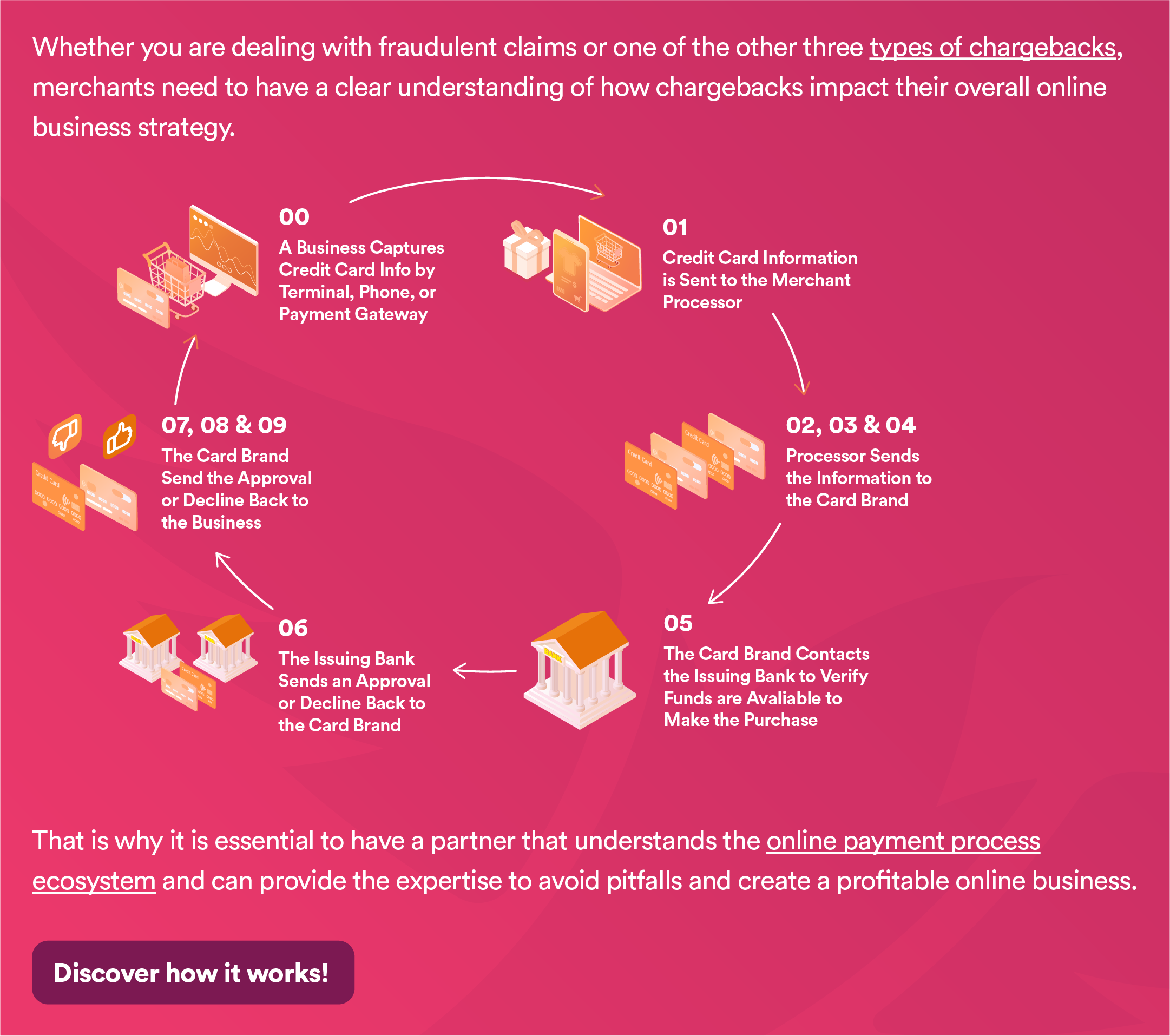 What to Do About PayPal Chargeback Fraud
To protect your business from PayPal chargeback fraud, follow these five suggestions:
Meet seller protection requirements.
Avoid risky transactions.
Minimize "Unauthorized transaction" claims.
Reduce "Item not received" claims.
Avoid "Significantly not as described" claims.
Let's examine these in more detail.
1. Meet Seller Protection Requirements
Follow the requirements that PayPal has set for its Seller Protection Program. This program is designed to increase sellers' confidence by protecting online sales, helping prevent fraud, and minimizing claims, chargebacks, and reversals. In certain situations, the program also lets merchants retain the full purchase amount and waives any related chargeback fees paid (for debit and credit card transactions).
2. Avoid Risky Transactions
Merchants should be wary of conducting high-risk transactions (such as selling high-tech equipment or investing in crowdfunding platforms) through PayPal, as not every transaction is protected. For example, PayPal has eliminated its purchase protection for gift cards, which means that fraudsters could purchase a merchant's gift cards using PayPal and file a claim against the transaction. And because gift card transactions are no longer covered, merchants have no recourse.
3. Minimize "Unauthorized Transaction" Claims
"Unauthorized transaction" disputes often arise when customers believe their PayPal accounts have been used without their permission. Customers have 60 days from the date a suspect transaction appeared on a statement to report the transaction to PayPal.
PayPal suggests merchants avoid this pitfall by:
Implementing extra security measures when shipping orders to high-risk countries and locations.
Clearly communicating the business name that customers can expect to see on PayPal invoices. This helps prevent claims stemming from confusion over a DBA or parent company name that may appear on a credit card statement. Using the website name can be a good way for customers to recognize the transaction.
Contacting customers and confirming order information before you ship items.
Meeting or exceeding proof of delivery requirements, including providing documentation from a shipping company that shows the date of delivery, "delivered" status and a delivery address that matches the address on the transaction details.
Questioning an order that has multiple requests for the same item.
Investigating customers using suspicious email addresses, like [email protected]
4. Reduce "Item Not Received" Claims
Fraudsters may claim that an order wasn't received and subsequently initiate a dispute with their credit card issuer or through PayPal.
Ways to avoid these types of claims include:
Providing clear delivery dates so customers know when to expect their items.
Updating customers when an order has shipped and has been delivered.
Not using a buyer's shipping service or prepaid shipping label.
Purchasing shipping insurance to cover fragile or expensive items.
Requiring a signature upon delivery.
Meeting or exceeding the proof of delivery requirements.
5. Avoid "Significantly Not as Described" Claims
When fraudsters claim the item received wasn't the item ordered (whether or not that's actually true), they may file "significantly not as described" claims. Because this type of sale is ineligible for PayPal's Seller Protection Program, it's important for merchants to minimize these claims by:
Including thorough product descriptions, including measurements, defects and damage.
Including product photos from multiple angles.
Shipping items promptly and providing tracking information.
Answering customer questions promptly and completely.
Meeting the proof of delivery requirements.
Posting customer service contact methods, working hours and response times.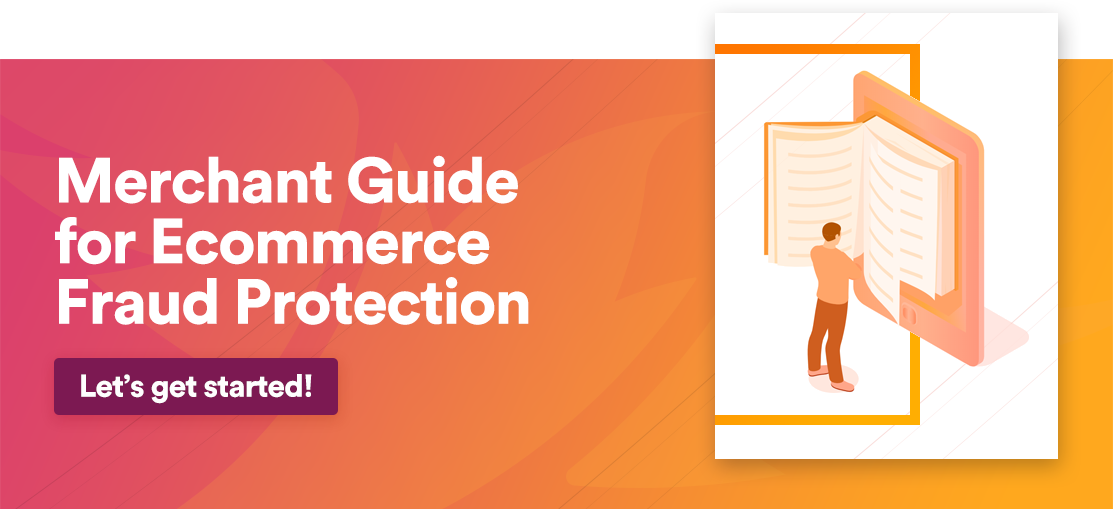 Implementing a Comprehensive Fraud Protection Strategy
Even if you carefully follow these PayPal chargeback and dispute prevention strategies, you may find yourself on the losing end of a credit card chargeback or PayPal claim.
With fraud on the rise, you must ensure you're employing a dynamic solution that addresses your company's specific needs and reduces chargebacks. Part of that solution means working with a trusted professional who's aware of the latest fraud prevention and chargeback trends and can help you grow ecommerce sales safely.
Contact one of ClearSale's experienced analysts today to learn how we can be that ally.
Sours: https://blog.clear.sale/5-ways-to-protect-your-business-from-paypal-chargeback-fraud
Hello!
I paid for a service through paypal to one person. It wasn't a store, just a normal person that was offering a service. I paid with goods and services. Is it possible to get my money back since I didn't receive the service? The problem is that it wasn't a store so:
1. I am not sure if I can file a dispute against a person? Most things were discussed over fb, but no "official" agreement.
2. We chatted through facebook and after like a week I started complaining about his service (that it's not working). That was my mistake because I was busy and I didn't check if I received the service. (I was supposed to be connected to certain service for a month). Later on I checked and I noticed that I'm not receiving the service at all! I just thought it doesn't work.
So now I'm afraid that this could be his proof that the service was delivered (since I was complaining about it) just because I didn't check. But I think that would be his only proof, since I know he can't prove anything else except me complaining about it. Not sure if this is enough proof for paypal.
3. Does paypal needs to know exactly what kind of service it was? Will they ask or will they ask only for a proof of not delivery? Also is it possible to dispute service?
Thank you to everyone who answer.
Sours: https://www.paypal-community.com/t5/Disputes-and-Limitations/Can-I-dispute-service/td-p/1638047
Dispute services paypal for
Transaction Issues: How to Handle PayPal Disputes & Claims
Table of Contents
What is a PayPal dispute?
How do you dispute a PayPal transaction?
What is a PayPal claim?
How do you fight a PayPal claim?
What is PayPal's dispute process?
What is PayPal's claims process?
How can I prevent PayPal chargebacks?
Can you win a PayPal dispute?
What is the PayPal chargeback fee?
How long can you chargeback on PayPal?
Many eCommerce merchants choose to accept PayPal payments either exclusively or in addition to normal credit card payments. PayPal's main benefits are ease of use, security, and an enormous user base. Customers often prefer logging into their PayPal account to make a purchase rather than having to pull out their credit card and copy down all the information.
Unfortunately, no method of online payment is free from the possibility of chargebacks and disputes, and PayPal is no exception. Merchants who accept PayPal will inevitably find themselves dealing with a buyer claiming fraud at one time or another.
PayPal encourages buyers to resolve any issue they have with a purchase through the PayPal Resolution Center, and most will do this, resulting in a PayPal dispute or claim. However, buyers can still dispute the charge through their bank as well, resulting in a chargeback. We've already covered PayPal chargebacks in depth, so let's take a closer look at disputes and claims.
What is a PayPal dispute?
A PayPal dispute is the process by which a buyer can claim that they never received their purchase, or that what they received was significantly different from the product described, as in cases of damaged, defective, or counterfeit goods.
How do you dispute a PayPal transaction?
Buyers can dispute PayPal transactions through the PayPal Resolution Center, which is part of PayPal's website. The seller receives a message explaining the reason for the buyer's dispute, and is expected to promptly resolve the dispute in some fashion, often by issuing a refund.
What is a PayPal claim?
A PayPal claim is the process by which PayPal steps in to resolve issues between buyers and sellers. These can be either disputes where the parties failed to come to an agreement or cases where the buyer says they didn't authorize the transaction.
How do you fight a PayPal claim?
To successfully combat PayPal claims, merchants should thoroughly document transaction and shipping information for later recall, provide compelling evidence to counter false claims, and make sure their sales are eligible for Seller Protection if possible.
A seller can always acquiesce to the buyer's demands and give them their money back, but false, fraudulent, and mistaken disputes are inevitable for any merchant who runs an eCommerce business.
When a transaction is disputed, the seller can still interact with the buyer to try to work out a mutually-agreeable resolution. Once the dispute has been escalated to claim status, PayPal becomes more directly involved, reviewing the buyer's complaint and the seller's evidence in order to reach a decision.
What is PayPal's dispute process?
When a dispute is opened, the parties involved have 20 days to resolve the issue in a way that satisfies both of them. If the seller declines to respond or if the issue can't be resolved, either party can escalate the dispute to a claim.
Here are the key things to understand about the dispute phase, and what actions the seller may take during it:
Once the buyer has filed a dispute, the seller has 20 days to resolve it.
If the dispute is resolved, it's the buyer's responsibility to mark it as such within PayPal's system.
If the buyer is unsatisfied with the seller's offers to resolve the dispute, they have 20 days to escalate it to a claim.
Once the dispute has been escalated to a claim, PayPal steps in to review the matter.
What is PayPal's claims process?
When a buyer opens a claim, the seller has 10 days to file a response, including any documentation they wish to upload to support their case. If the seller doesn't respond by the deadline, the case is decided in the buyer's favor.
The type of evidence sellers need to provide depends on the nature of the claim and the goods or services that were purchased.
Physical goods: The seller must provide proof of delivery, confirmation that the shipping address and the delivery address match, and for transactions over $750, signature confirmation.
Digital goods: The seller must provide proof that the product was downloaded or used.
Digital services: The seller must provide the service agreement that the buyer signed which outlined the deliverables, as well as an acknowledgement agreement stating that all the deliverables were completed and received to the buyer's satisfaction.
Service providers: For orders under $200, it is recommended that sellers solicit a service acknowledgement receipt from the buyer that they can provide as evidence if a claim is later made. For larger transactions, the seller should ask the buyer for a signed agreement with a list of deliverables before the work begins, and a service acknowledgement receipt after the service has been rendered.
If the seller has already issued a refund for a transaction that now has a claim filed against it, proof of that refund will resolve the claim.
How can I prevent PayPal chargebacks?
When a dispute is still contained to PayPal's Resolution Center, sellers should make every effort to resolve the situation before it becomes an actual chargeback.
Remember, while many buyers will attempt to work through disputes through PayPal for the sake of convenience, they still retain their right to file a chargeback with their bank.
Once a PayPal transaction becomes a chargeback, the usual strategies for fighting them come into play, along with the downsides of not fighting them. For that reason, merchants should look at PayPal disputes as a good opportunity to nip a customer issue in the bud before it becomes a much bigger problem.
Our comprehensive guide, A Merchant's Guide to PayPal Chargebacks, can help you effectively handle PayPal disputes, claims and chargebacks in order to protect profits.
FAQ
Can you win a PayPal dispute?
Yes, provided you have the right evidence. In order to win a PayPal dispute, the merchant needs to provide documentation addressing the customer's reason for the dispute. This often means identity verification records or shipment tracking and delivery confirmation.
What is the PayPal chargeback fee?
Merchants who receive PayPal chargebacks are charged a $20 fee in addition to the transaction amount. However, both these costs are waived for purchases covered by PayPal Seller Protection.
How long can you chargeback on PayPal?
Buyers can open a PayPal dispute up to 180 days after the transaction date.
---
Thanks for following the Chargeback Gurus blog. Feel free to submit topic suggestions, questions or requests for advice to: [email protected]
Sours: https://www.chargebackgurus.com/blog/transaction-issues-how-to-handle-paypal-disputes-claims
How to resolve a customer dispute as a PayPal seller
Understanding disputes.
Your Venmo payments are handled in the same way as other PayPal transactions, and will be placed in your PayPal account. They are also subject to the same rules as other PayPal transactions, including the rules on holds. Please note that at launch, Venmo-funded payments will not be specially designated in your account activity or reporting - they will look like regular PayPal transactions. We may add a special designation to your transaction activity or reporting in the future.

How do I track Venmo disputes and chargebacks?
You can track all of your disputes, including Venmo disputes, through the PayPal Resolution Center. The chargeback and dispute process for Venmo payments is generally the same as the process for PayPal payments, except for that the Venmo Authorized Merchant Payment Protection policy applies, rather than the PayPal Purchase Protection Policy.

How can I process a return from a Venmo payment?
Returns for Venmo payments can be handled the same way they are for PayPal payments.

​For more information on Venmo, please visit the Venmo Help Center.
Sours: https://www.paypal.com/us/brc/article/understanding-disputes
Similar news:
Getting your money back if you paid by card or PayPal
There are steps you can take if you bought something by credit card, debit card, charge card or through PayPal. You can ask for a refund if you:
didn't get what you paid for

got something faulty or broken

got something that's different to how it was described
It's usually best to try to contact the trader. If you can't contact them or they won't help, ask your card provider or PayPal to help.
Try to contact the trader
If the trader has a complaints procedure, you should follow it when you contact them. You can check if the trader has a complaints procedure on their website
It's best to email or write to the trader - you can use a template letter. Keep a copy of anything you send, in case you need to check it later.
If you can't contact the trader or they won't help, you can then ask your card provider or PayPal.
Check the best way to get your money back
If you paid using money from your PayPal account, you should [open a dispute] on the PayPal website. You have 180 days from when you paid to open a dispute – this is about 6 months.
If you paid with a credit card, you should ask for your money back using Section 75 of the Consumer Credit Act – as long as you paid more than £100 and no more than £30,000. The limits are for a single item you want to get a refund for, not the whole order. You can't usually use Section 75 if you didn't buy directly from the trader - for example if you bought from eBay.
You should ask for your money back using 'chargeback' if you:
paid with a debit card or charge card

paid with a credit card and you can't use Section 75
Example
Olga bought a mobile phone and some headphones using her credit card.
The phone cost £80, the headphones cost £20 and the delivery charge was £5 – so the total cost was £105. None of the items arrived.
She can't use Section 75. Although she paid £105, no single item cost more than £100. Olga should ask to use chargeback.
If you paid by more than 1 method
If you paid any part of the cost by credit card, you can use Section 75 - as long as the total cost of the item is more than £100 and no more than £30,000.
You can only get a Section 75 refund from one card provider.
If you used a credit card and debit or charge card to split the cost, ask your credit card provider to use Section 75. If you used more than one credit card, choose one credit card provider to ask. It doesn't matter which one.
Example
Peter bought a faulty oven for £250. He paid £50 deposit by credit card and £200 by cash.
He can use Section 75. He can claim the full £250 cost, not just the £50 he paid by credit card.
If you didn't buy directly from the trader
You can still ask to use chargeback.
You can't usually use Section 75 if you bought something through a third party rather than directly from the trader. For example, you might have bought it through:
a marketplace like Amazon or eBay, where you use one company's website to buy from other companies
a website like GroupOn, where you buy a voucher to use with other companies
wallets like PayPal, where you put money in an account then use that account to buy things
a travel agent
You can ask your card provider to use Section 75, but they might say no.
If your card provider won't let you use Section 75, ask for chargeback instead.
Making a Section 75 claim
Tell your card provider you want to make a Section 75 claim. Your card provider is the company that sends you your statements. You can find their contact details on their website. It's best to ask in writing.
If you have a joint credit card, the main card holder should contact the card provider.
When you write to them, you should ask for:
the full amount you paid, or the cost of repairing the item if it's faulty

money to make up for poor quality, or for the trader misleading you

the cost of repairing any damage caused by a faulty item or a service
Example
D'Angelo bought a faulty washing machine and it damaged his floor.
He can get money to repair his floor as well as money to repair or replace the washing machine.
You can use our template letter.
If you're successful, your card provider will refund the money to your credit card.
Making a chargeback claim
Tell your card provider you want to make a chargeback claim. Your card provider is the company that sends you your statements. You can find their contact details on their website. It's best to ask in writing.
Your credit provider might call chargeback something else, for example 'disputed transactions'. If you ask for chargeback they will know what you mean.
When you contact them, you should ask for either:
the amount you paid on this card - you won't get anything you paid by any other card or payment method

money to make up for the problem – less than the full amount you paid
Example 1
Cassandra bought a dress and a t-shirt using her debit card.
The dress cost £90, the t-shirt cost £30 and the delivery charge was £5 - so the total cost was £125. Cassandra received the dress but didn't get the t-shirt, and the trader won't reply to her email.
She can ask to use chargeback to get back the £30 she paid for the t-shirt.
Example 2
Hercules bought a faulty washing machine for £250.
He paid £50 deposit by card and £200 by cash.
He can ask to use chargeback to get back the £50 he paid by card.
If he bought the washing machine with a credit card, he could instead try using Section 75 - he would probably get back more money.
If you're successful, your card provider will refund the money to either your card or bank account.
The trader can challenge your refund, even if you've already had the money back. Your card provider will contact you if there's a challenge. If you can, it's a good idea to keep the money for a few weeks just in case their challenge is successful.
If your claim isn't successful, you can ask your card provider if they used the 'appeals process'.
If your claim isn't successful
If you try to use Section 75 and you don't get your money back, you can ask the Financial Ombudsman Service to look at your case. You still might not get your money back.
If you try to use chargeback and you don't get your money back, you can ask your card provider why. If they say they've appealed to the trader's bank and the appeal failed, there's nothing else you can do. If they say they won't appeal to the trader's bank, you can complain to the Financial Ombudsman Service.
The Financial Ombudsman Service is independent. They'll examine your case from both sides to reach a decision they think is fair. You still might not get your money back.
You can find out how to use the Financial Ombudsman Service.
If you don't agree with the Financial Ombudsman's decision
You might be able to ask an 'alternative dispute resolution' (ADR) scheme to help.
You can check if the trader is a member of an ADR scheme - or you can ask them. If they're not a member of an ADR scheme, ask if they're willing to use one.
As a charity, we rely on your support to help millions of people solve their problems each year. Please donate if you can to help us continue our work.
Sours: https://www.citizensadvice.org.uk/consumer/somethings-gone-wrong-with-a-purchase/getting-your-money-back-if-you-paid-by-card-or-paypal/
37395
37396
37397
37398
37399