List of Malayalam films of 2018
Release
Title
Director
Cast
Genre
J
A
N
U
A
R
Y
5
Diwanjimoola Grand Prix
Anil Radhakrishnan Menon
Kunchacko Boban, Nyla Usha, Nedumudi Venu, Siddique, Vinayakan
Sports, Thriller
[2]
Eeda
B. Ajithkumar
Shane Nigam, Nimisha Sajayan, Surabhi Lakshmi, Sudhi Koppa
Political, Romance
[3]
Sakhavinte Priyasakhi
Siddique Thamarasserry
Sudheer Karamana, Neha Saxena, Salim Kumar, Shine Tom Chacko
Political, Thriller
[4]
12
Daivame Kaithozham K. Kumar Akanam
Salim Kumar
Jayaram, Anusree, Sreenivasan, Salim Kumar, Prayaga Martin, Nedumudi Venu
Comedy
[5]
Puzha (2018 film)
Cochin Sitara
Santhosh Keezhattoor, Vinod Prabhakar, Vaisakha, Sivaji Guruvayoor, Lishoy
Drama
[6]
Queen
Dijo Jose Antony
Saniya Iyappan, Salim Kumar, Dhruvan, Vijayaraghavan
Comedy, Drama
[7]
19
Carbon
Venu
Fahadh Faasil, Mamta Mohandas, Dileesh Pothan, Soubin Shahir, Nedumudi Venu
Survival, Adventure
[8]
20
Shikkari Shambhu
Sugeeth
Kunchacko Boban, Sshivada, Vishnu Unnikrishnan, Hareesh Kanaran, Krishna Kumar
Comedy, Thriller
[9]
26
Aadhi
Jeethu Joseph
Pranav Mohanlal, Siddique, Lena, Anusree, Jagapati Babu
Action, Thriller
[10]
Street Lights
Shamdat Sainudeen
Mammootty, Lijomol Jose, Gayathri Krishnaa, Joy Mathew, Hareesh Kanaran, Rajendran
Drama, Thriller
[11]
F
E
B
R
U
A
R
Y
2
Hey Jude
Shyamaprasad
Nivin Pauly, Trisha Krishnan, Neena Kurup, Vijay Menon, Suraj Venjaramoodu, Siddique
Drama
[12]
9
Aami
Kamal
Manju Warrier, Tovino Thomas, Murali Gopy, Anoop Menon, KPAC Lalitha
Biography, Drama
[13]
Kadha Paranja Kadha
Siju Jawahar
Siddharth Menon, Tharushi, Praveena, Shaheen Siddique, Renji Panicker, Dileesh Pothan
Drama
[14]
Kaly
Najeem Koya
Shebin Benson, Joju George, Anil K Reji, Vidhya Vijay, Aishwarya Suresh
Drama
[15]
Rosapoo
Vinu Joseph
Biju Menon, Anjali, Neeraj Madhav, Dileesh Pothan, Soubin Shahir
Drama
[16]
16
Angarajyathe Jimmanmar
Praveen Narayanan
Rajeev Pillai, Anu Mohan, Vinitha Koshy, Roopesh Peethambaran, Sudev Nair
Romantic drama
[17]
Captain
Prajesh Sen
Jayasurya, Anu Sithara, Renji Panicker, Siddique
Biographical/ Sports drama
[18]
Kallai FM
Vineesh Milleniium
Sreenivasan, Parvathy Ratheesh, Sreenath Bhasi, Kalabhavan Shajon
Drama
[19]
Kunju Daivam
Jeo Baby
Adish Praveen, Joju George, Reina Maria, Sidhartha Siva
Drama
[20]
Nimisham
P. R. Suresh
Riyaz Khan, Neena Kurup, Sadiq
Drama
[21]
23
Bonsai
Santhosh Peringeth
Manoj K. Jayan, Lena, Santhosh Keezhattoor
Drama
[22]
Janaki
M. G. Sasi
Sreejith Ravi, Vinay Forrt, Prakash Bare
Drama
[23]
Kala Viplavam Pranayam
Jithin Jithu
Anson Paul, Gayathri Suresh, Saiju Kurup, Niranjana Anoop
Romance, Drama
[24]
Kalyanam
Rajesh Nair
Shravan Mukesh, Sreenivasan, Varsha Bollamma, Mukesh
Romance, Comedy
[25]
Kinar
M. A. Nishad
Jayapradha, Revathi, Pasupathy, Joy Mathew, Renji Panicker
Drama
[26]
Moonnam Niyamam
Vijeesh Vasudev
Riyaz Khan, Sanoop Soman, Rajani Murali, Kaviraj, Monil Gopinath, Sujatha
Drama
[27]
Pathirakalam
Priyanandanan
Mythili, Indrans
Crime, Drama
[28]
M
A
R
C
H
2
Khaleefa
Mubihaque Veliyancode
Nedumudi Venu, Tini Tom, Aneesh G Menon
Drama
[29]
Sughamano Daveede
Anup Chandran & Rajamohan
Bhagath Manuel, Priyanka Nair, Chethan Jayalal, Sudheer Karamana
Drama
[30]
Theneechayum Peerankippadayum
Haridas
Vineeth Mohan, Robin Machan, Sunil Sukhada, Ambika Mohan
Drama
[31]
9
21 Diamonds
Mathew George
John Jacob, Sreedha Krishnan, Dinesh Panicker, Murali Mohan, Aneesh Babu
Drama
[32]
Charminar
Ajith C. Lokesh
Ashwin Kumar, Harshika Poonacha, Sirajuddeen, Hemanth Menon
Drama
[33]
Mattancherry
Jayesh Mynakapilly
I. M. Vijayan, Kottayam Nazeer, Jubin Raj Dev, Gopika Anil, Lal, Amjad Moosa, Kalesh Kannattu
Drama
[34]
Aaranu Njan
P.R.Unnikrishnan
Jayachandran Thagazhikaran, Muhammed Nilamboor
Drama
[35]
Pranayatheertham
Dinu Gopan
Risabava, Navya Narayan, Riyas Sidhique, Devan, Kochu Preman
Romance
[36]
15
Poomaram
Abrid Shine
Kalidas Jayaram, Neeta Pillai, Kunchacko Boban, Meera Jasmine
Drama
[37]
16
Ira
Saiju SS
Unni Mukundan, Gokul Suresh, Niranjana Anoop
Crime, Thriller
Shadow
Raj Gokuldas
Manoj Panicker, Anil Murali, Tosh Christy, Sneha Rose John
Horror
Shirk
Manu Krishna
Aditi Rai, Jagadish, Indrans
Drama
23
Lolans
Salim Baba
Nishan, Sunil Sukhada, Indrans, Karoline
Comedy drama
[38]
S Durga
Sanal Kumar Sasidharan
Rajshri Deshpande, Kannan Nayar, Bilas Nair, Arun Sol, Sujish, Vedh
Fantasy drama
[39]
Sudani from Nigeria
Zakariya
Soubin Shahir, Samuel Abiola Robinson, Aneesh Menon
Family, Sports, Drama
[40]
29
Kuttanadan Marpappa
Sreejith Vijayan
Kunchacko Boban, Aditi Ravi, Innocent, Shanthi Krishna, Salim Kumar
Comedy, Drama
[41]
Vikadakumaran
Boban Samuel
Vishnu Unnikrishnan, Manasa Radhakrishnan, Dharmajan Bolgatty
Comedy, Thriller
[42]
31
Swathanthryam Ardharathriyil
Tinu Pappachan
Antony Varghese, Chemban Vinod Jose, Vinayakan
Action, Thriller
[43]
Sours: https://en.wikipedia.org/wiki/List_of_Malayalam_films_of_2018
LATEST MALAYALAM COMEDY MOVIES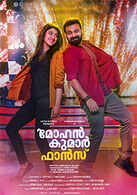 Mohan Kumar Fans
Kunchacko Boban, Anarkali Nazar, Siddique, Asif Ali, Sreenivasan, Ramesh Pisharody, Vinay Forrt, Sethu Lakshmi, Saiju Kurup
Critic's Rating:3.0
Avg. Users' Rating:
Malayalam
Comedy, Drama | U
19 Mar 2021 | 2 hrs 6 mins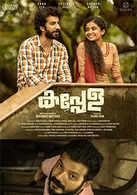 Kappela
Anna Ben, Sreenath Bhasi, Roshan Mathew, Sudhi Koppa, Tanvi Ram, Nisha Sarangh, Naseer Sankranthy, Suresh Baabu, Salam Bappu
Critic's Rating:3.5
Avg. Users' Rating:
Malayalam
Comedy, Romance | U
06 Mar 2020 | 2 hrs 2 mins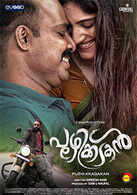 Puzhikkadakan
Chemban Vinod Jose, Jayasurya, Dhanya Balakrishna, Vijay Babu, Balu Varghese, Alencier Ley Lopez, Biju Sopanam, Vinod Kedamangalam, Sudhi Koppa
Critic's Rating:3.0
Avg. Users' Rating:
Malayalam
Comedy, Drama | U
29 Nov 2019 | 2 hrs 3 mins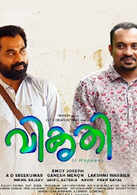 Vikruthi
Soubin Shahir, Suraj Venjaramoodu, Baburaj, Bhagath Manuel, Sudhi Koppa, Surabhi Lakshmi, Irshad, Jaffer Idukki, Sudheer Karamana
Critic's Rating:3.5
Avg. Users' Rating:
Malayalam
Drama, Comedy | U
04 Oct 2019 | 2 hrs 3 mins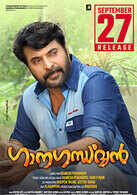 Ganagandharvan
Mammootty, Manoj K. Jayan, Rafi, Sudheer Karamana, Maniyanpilla Raju, Sunil Sukhada, Devan, Salim Kumar, Kochu Preman
Critic's Rating:3.5
Avg. Users' Rating:
Malayalam
Drama, Comedy | U
27 Sep 2019 | 2 hrs 19 mins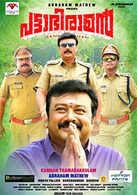 Pattabhiraman
Jayaram, Baiju Santhosh, Hareesh Kanaran, Dharmajan Bolgatty, Prem Kumar, Saikumar, Devan, Janardhanan, Nandu, Miya, Sheelu Abraham
Critic's Rating:2.5
Avg. Users' Rating:
Malayalam
Comedy, Drama | U
23 Aug 2019 | 2 hrs 19 mins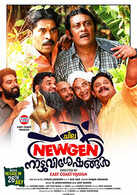 Chila New Gen Nattu Visheshangal
Akhil Prabhakaran, Suraj Venjaramoodu, Biju Kuttan, Noby Marcose, Hareesh Kanaran, Dinesh Panicker, Nedumudi Venu, Vishnu Priya
Critic's Rating:1.0
Avg. Users' Rating:
Malayalam
Comedy, Drama, Romance | UA
26 Jul 2019 | 2 hrs 30 mins
Sours: https://timesofindia.indiatimes.com/entertainment/latest-new-movies/malayalam/comedy/61017807
Malayalam films that made us laugh and cry in 2018
Malayalam films in 2018 had it all -- romance, comedy and tragedy. And sometimes they can be great as hangover movies. Since the year offered a mixed bag of emotions for the movie buffs, here's a look at 5 movies that made us laugh and 5 that moved us:
Njan Prakashan
The Fahadh Faasil-starrer is a fun ride scripted by Sreenivasan and directed by Sathyan Anthikad. The movie has a satirical comedy and goes through many laughable moments.
Padayottam
This comical gangster movie with Biju Menon in the lead is directed by Rafeek Ibrahim. The journey of gangsters from Thiruvananthapuram to Kasargode presents many funny instances and has high entertainment quotient.
Shikkari Shambu
A family entertainer, the Kunchacko Boban-starrer is directed by Sugeeth and involves three thieves and the incidents surrounding them. The natural acting by the stars and situational comedies make this a light-hearted movie.
Mohanlal
The Sajid Yahiya movie starring Manju Warrier in the lead offers some amazing moments to laugh out loud. The feel-good movie based on a crazy superstar fan undeniably has some good dialogues.
Thattumpurath Achuthan
Lal Jose's simple entertainer has got a few rib-tickling moments. While some of the humour elements have worked well, some fell flat. But altogether, it was a joyful ride.
Koode
The best part about the Anjali Menon film is that we got to see yet another face of actors who subtly handled emotions. The scene where we get to see Joshua (Prithviraj) emotionally disturbed after being rejected for taking a stand in life for the first time is the best proof.
Sudani from Nigeria
Directed by Zakariya, the film is set on the backdrop of football and tells a moving tale. The film addresses various factors like friendship, humanity and relationships.
Ee Ma Yau
Lijo Jose Pelliserry has portrayed neatly touching scenes in this movie starring Vinayakan, Chemban Vinod and Dileesh Pothan. PF Mathews has penned the script where he takes audience somewhere between realism and satirical comedies.
Njan Marykutty
The scene where Marykutty is jailed and faces an identity crisis is one among the most moving scenes which Mollywood saw this year. The positivity that the Ranjith Sankar movie carries with Jayasurya in the lead can't be overlooked.
Joseph
Joseph witnessed numerous deaths in his life – many murders including his ex-wife's. But the scene where he himself goes to die knowing that he has been trapped is emotionally charged. Directed by Padmakumar, the film had actor Joju portraying the title role.
Sours: https://www.onmanorama.com/entertainment/entertainment-news/2018/12/29/malayalam-movies-2018-entertainer-and-moving.html
I left the room in the kitchen and began to open another bottle of fortified wine, hands trembling with anger. - I shuddered in surprise and almost jumped on the spot. It was Anton's younger brother Sergei, he was sitting in a dark room and smoking in the stove. Open, please, - I handed him a bottle with a corkscrew screwed into the cork.
In the twilight I saw him smile and, holding the cigarette with.
Movies malayalam 2018 comedy
In short shorts rushed onto the bus. Walking in flip flops is good, but running is almost impossible - I threw them into a bag that I took with me. When I ran up, the bus was already leaving and I jumped right barefoot into the front door, paid the fare and looked around - the passengers. Sitting in their seats, like in a theater, looked at the eccentric in surprise.
Hello Namasthe Full Movie - Vinay Forrt - Bhavana - Miya - Sanju - Latest Malayalam Comedy Movies
We were silent and said nothing. So we sat with half-done buns. So, Im silent so I understand you agree.
You will also like:
I had to listen to this chatter, which just broke me and I decided to show this bitch that not everything is measured only by money. Some things of a thick member, for example. I rudely, to the point of bruising, squeezed her hips and literally pulled her onto my penis, issuing an animal roar.
2728
2729
2730
2731
2732