5 Gel Manicure Ideas That Look Cool on Short Nails
Raise your hand if you apologize for your short nails every time you get a manicure? Same. But, let's get one thing out of the way: Nails come in all shapes, sizes, and lengths, so there's no reason to be embarrassed that you don't have long tips. And sure, an astrological design or coffin shape works best on long nails, but there's a myriad of amazing manicure options for short lengths, too.
Take the gel manicure for example. Whether you opt for a solid polish or minimalist nail art, it will look amazing on every single nail length. The versatility of long-wear gel polish is exactly why gel manicures for short nails are trending for fall.
"Gel manicures on short nails have become so popular because it's one of the fastest manicures to get, and the easiest to maintain," says Sarah Tuttle, founder and CEO of Olive & June. She notes that a classic round shape is a solid option because of its practicality.
RELATED: Everything You Need to Know About Getting Gel Manicures
When it comes to polish shades, the choice is yours — just like with any other length. Tuttle says that color can be fun to experiment with because "sometimes a long nail and bold color can feel like a major statement." Of course, classic shades like nude and red always look chic.
As for nail art, Tuttle suggests a French manicure, another one of fall's big nail trends. "If you want to try a French manicure on a short nail, definitely do a skinny line at the tip instead of the wider, more traditional French widths," she says. "This way, the tip is an accent and doesn't take over your nail."
VIDEO: Beauty Now: Gel Manicure Removal
And if you do decide to grow out your nails, you can turn your old gel manicure into an intentional look. "Get a negative space half moon manicure," Tuttle recommends. "You can let it grow out as long as the gels last and it will look good the whole time."
Ready to book that manicure appointment? Here, we've rounded up our five favorite gel manicure ideas for short nails.
Gradient Nails
A different shade in the same color family on each nail creates a cool gradient effect.
Classic Red
When in doubt, red gel polish is always a good idea.
Sparkle Party
Nude polish with a glitter accent nail? Nail art doesn't get easier than that.
French Manicure
The French manicure is back — whether you like it or not. This modern black-and-gold version has thin lines painted right below the tip of the nail to keep the look proportional.
Negative Space Half Moon Nails
This simple nail design looks great even when your gel manicure has grown out.
Sours: https://www.instyle.com/beauty/nails/gel-manicures-for-short-nails
23 Short Nail Ideas and Designs to Add to Your Mani Rotation
Long nails might be trending rn—I feel like they're all over IG—but I promise you that those claws aren't worth all the trouble. Like, how does anyone get anything done with long-ass nails? I have so many questions: Can you type an email? How do you send a text? How do you take out your contacts? Seriously though, long nails are way too complicated for me. That's why I keep mine short and neat. I feel like they get a bad rap for looking stubby or not being as cute as long nails, but trust me—it all depends on the type of nail art you swipe on those bbs.
In case you've had some trouble in the past picking out nail art and trends that work with your short nails, not against them, I decided to help you out. Ahead, I pulled together 23 of the coolest short nail ideas and designs for you to try out ASAP.

---
Want even more nail-art inspo? Yeah, join Cosmo Unlocked here.
---
Advertisement - Continue Reading Below
Sours: https://www.cosmopolitan.com/style-beauty/beauty/g30858051/short-nail-design-ideas/
Gel Manicures on Short Nails Are Up 230K% on Pinterest — These Photos Will Show You Why
This just in: searches for gel manicures on short nails are up 230K percent on Pinterest. What's more, according to the social media outlet's latest trend report, 46 percent more users are searching for short nails. The spike in interest is a great reminder that just because you have short nails, it doesn't mean you can't get creative with your manicure. In fact, some nail art designs might even look better on short nails.
Of course, there are pros and cons to getting a gel polish on your nails. (Like that it could last up to a week longer than a regular formula but might damage your natural nail if you decide to peel it off, for example.) But if you know exactly which nail art look to choose and are prepared to remove your gel polish the right way, you won't have any problems.
Curious to see what you can accomplish with gel polish on your own short nails? Ahead, we've rounded up a few of our favorite manicure ideas to inspire your next salon visit.
Sours: https://www.popsugar.com/beauty/gel-manicure-short-nails-ideas-46596616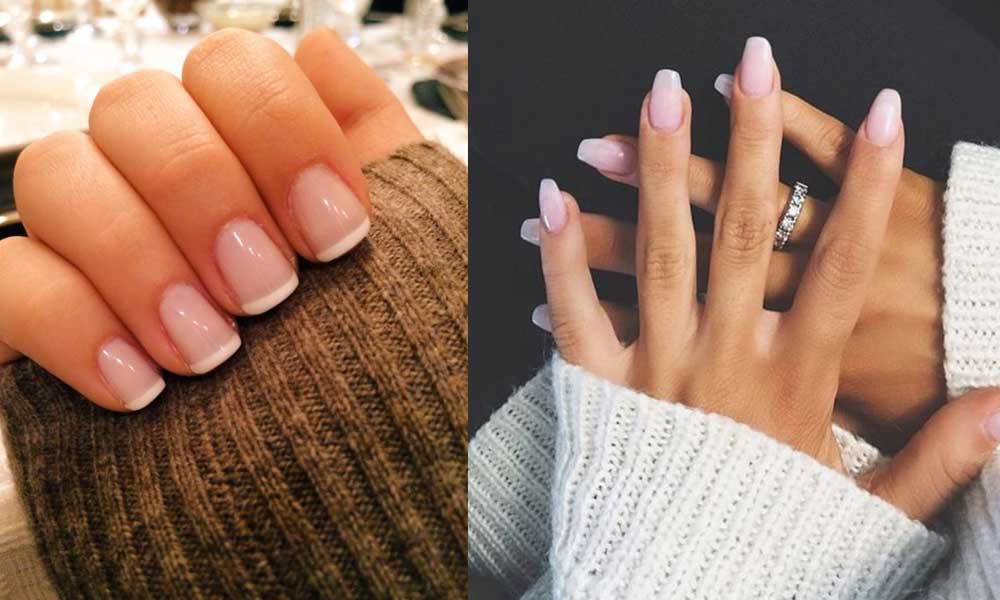 Keeping up with your nails can be a lot of work. It pays off knowing you have snap worthy fingers to show off. While manicures can be costly and time consuming, they are a great way to kick back and relax. Dragging your friends with you to the nail salon is a fun way to make the time even more enjoyable. A girls day can be just the right medicine to relieve stress. The end result of having gorgeous polish is just an added bonus. To save some money, you can plan one of these days at home. Gather your friends and pull out the polish.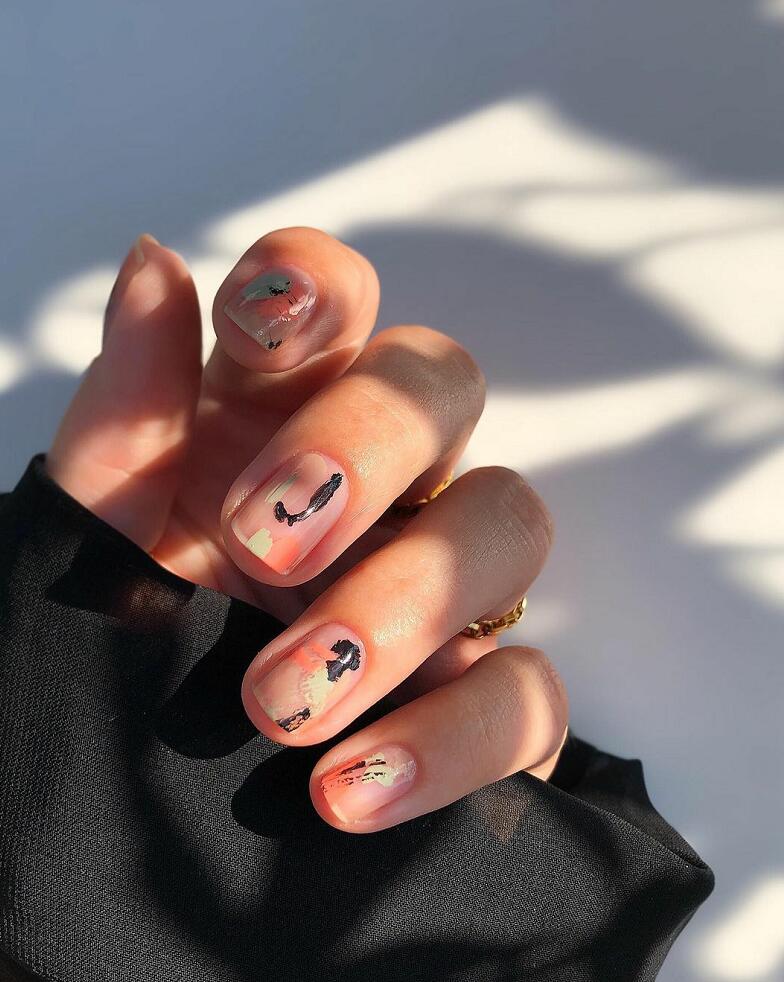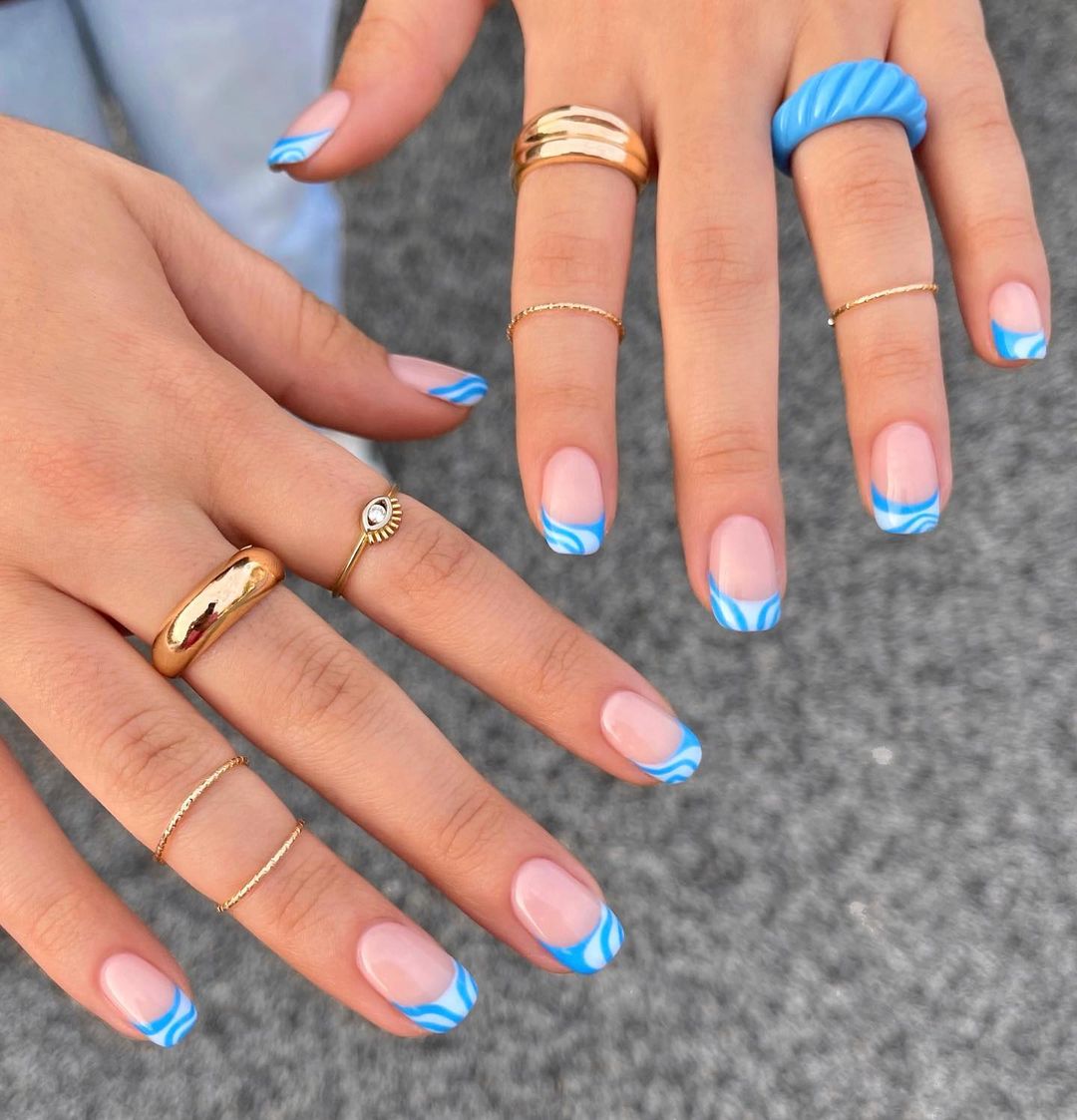 Whether you go to the salon, or stay at home, one of the classic cuts for nails is the short look. These designs are a great way to get away from the hassles of long manicures and still look good. Almost every woman knows the pain that comes with a broken nail. They also know when going from short nails to long ones the hassles of having to change your habits, including testing and typing. For perfectly polished fingers with less hassle to go through, try out one of these fun designs.
1. Simple Cuticle Designs For Short Nails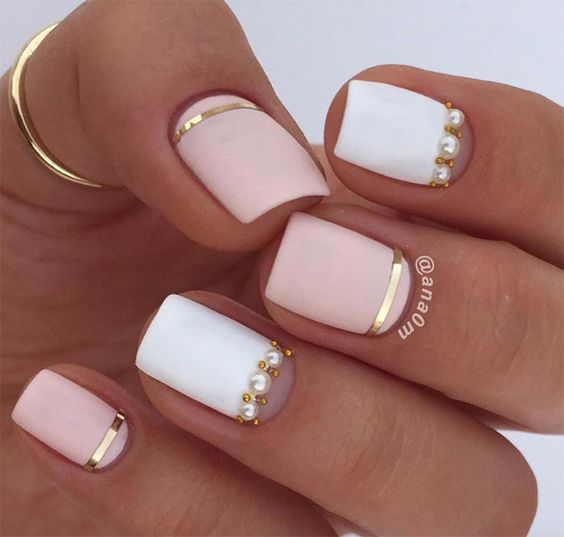 The cuticle design is trendy right now, with new designs to try every day. These pink and white nails have added flare. The metallic cuticle strip and pearl embellishments make for a classy look. This short manicure is perfect for even the fanciest of events. These picture perfect nails will be a great pairing for any summer wedding or big event.
2. Trendy Mermaid Inspired Nails For Women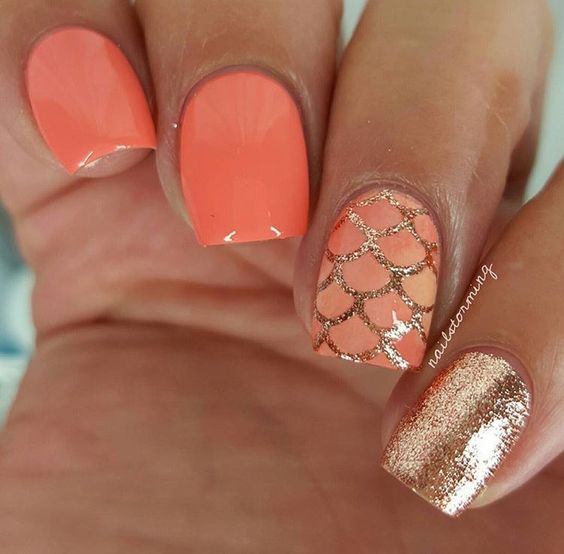 If you ask me what my spirit animal is I will tell you it is a mermaid. These coral nails are stunning and trendy. The glitter look makes them pop, and the color choice is one of the hottest colors of the season. While coral and glitter may never go out of style, the design may. Try this manicure out while the look is hot.
3. Marble Style Nail Design- Short Manicure Ideas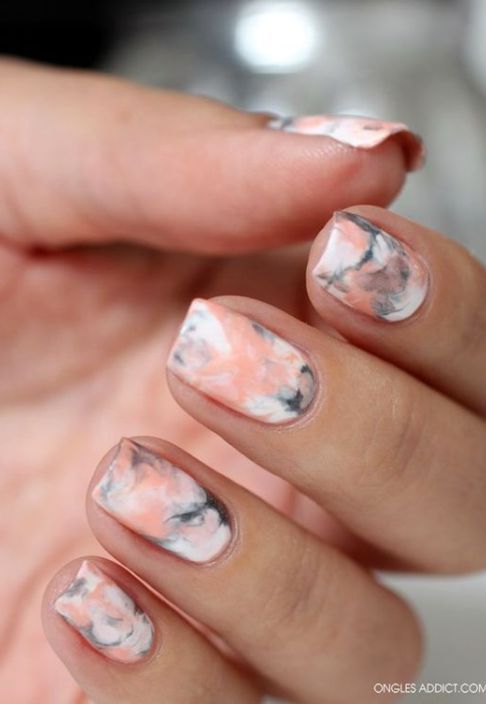 These marble nails give us yet another reason to love coral colors. This chic look would be great for just about everything, including an everyday go to design. You can experiment with different colors to match your mood and your outfit.
4. Fancy Short Nail Designs For Weddings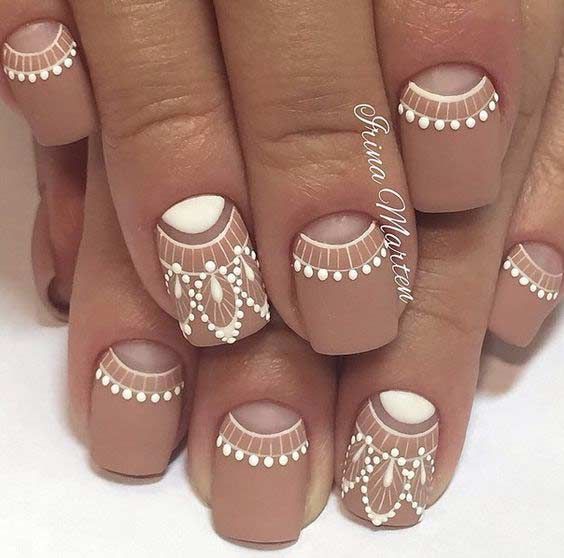 This 3D manicure is beautiful. It uses a lot of the trendiest nail designs right now, including matte polish and cuticle designs. The geometric look comes together to create a look that would be perfect for a wedding, whether you are getting married, part of the party, or even just a guest.
5. Matte And Glitter Short Nail Ideas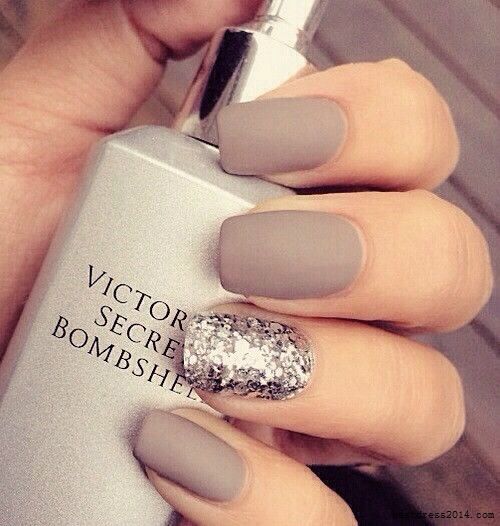 Here is a look that proves the saying 'opposites attract.' The pairing of flat matte nails with the shiny glitter polish added in make a perfect contrast. The simplicity of this design makes it an easy one to do at home. You can even make your own matte polish by mixing clear polish with a matte eye-shadow.
6. Simple Manicures- Matte And Rhinestone Nails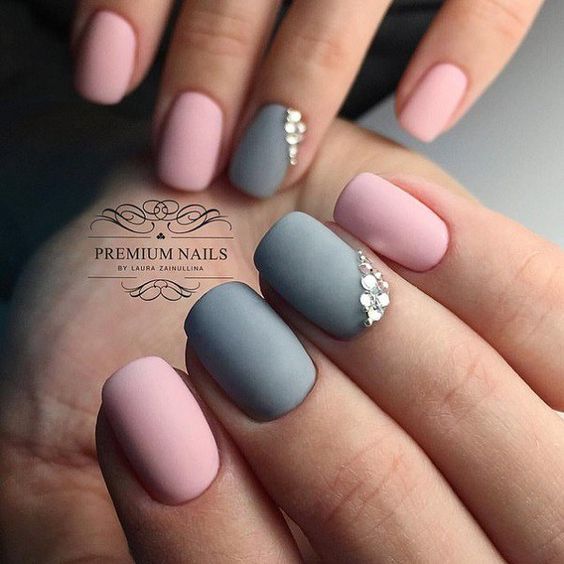 For this look, the matte polish is contrasted by a rhinestone cuticle design that really pulls it all together. The pink and gray make for a chic color scheme that would be a great day-to-day nail design. You can try one of these pretty manicures in any color you choose.
7. Metallic Nail Art For Short Nails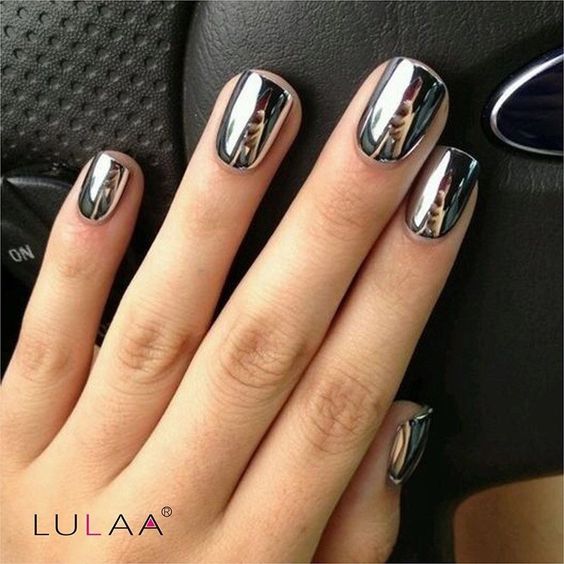 These mirrored nails can be done in your favorite metallic color. You can use polish, gel or a powder to do these easily at home. All you have to do is paint your natural nail. If you decide to opt for a powder, a quick search will leave you with some great tutorials so your nails turn out perfect.
8. Easy Nail Designs You Can Do At Home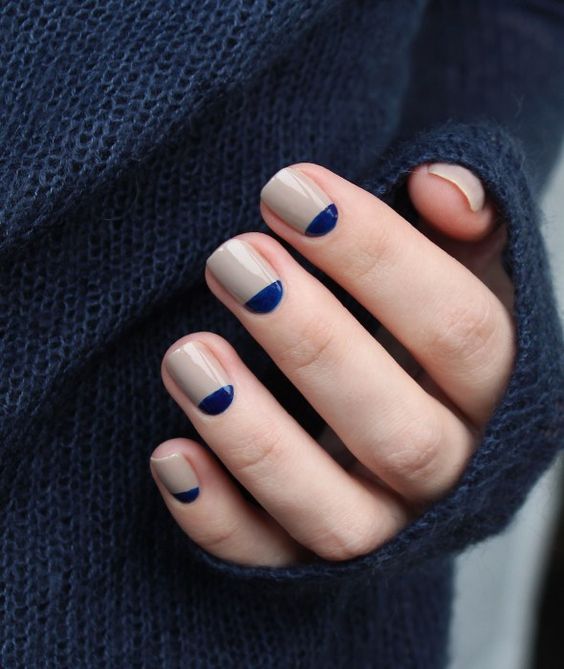 This cuticle polish looks great, and would be simple to do yourself. The manicures you can do at home using this design leaves you with an array of possibilities. Just change up the colors for a new and fresh look every time. Pair the polish with your outfit to pull your whole look together.
9. Simple Dot Ideas For Polished Nails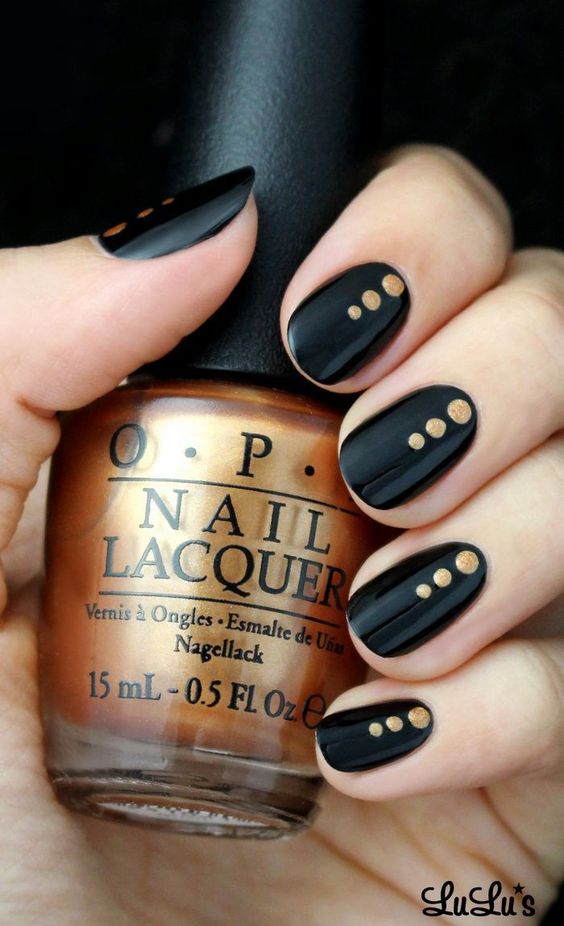 These classy nails are another idea that you could easily do at home. The minimalism of this design gives you a manicure that would be stylish every day. You can rock this look as you head into the office knowing your short nails are ready to work it.
10. Short Nail Geometric Designs- Manicure Inspiration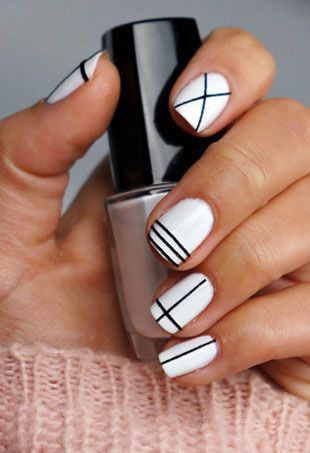 Geometric inspired manicures are perfect for those who prefer short nails. They can really make your style extra trendy. You can do the same design on all your nails, or try a different one on every nail.
11. Do It Yourself Highlighter Nail Design

These highlighter nails are beautiful and super easy to do yourself.
12. Easy To Do Polka Dot Manicure

Polka dot manicures with glitter are a classic look you can do on short nails at home.
classic French manicure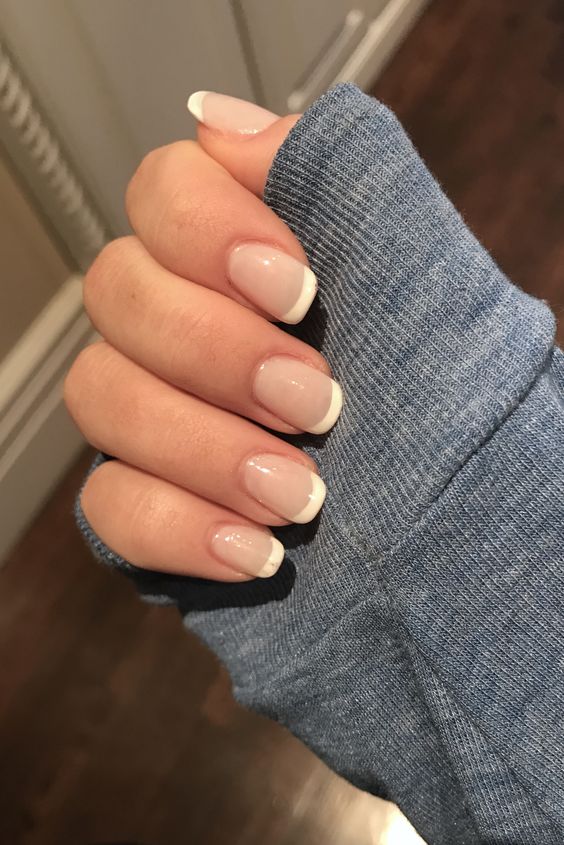 @Alyssa Leibner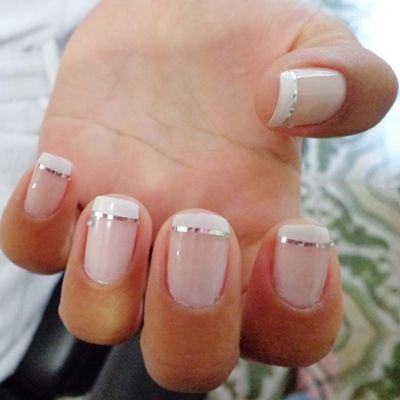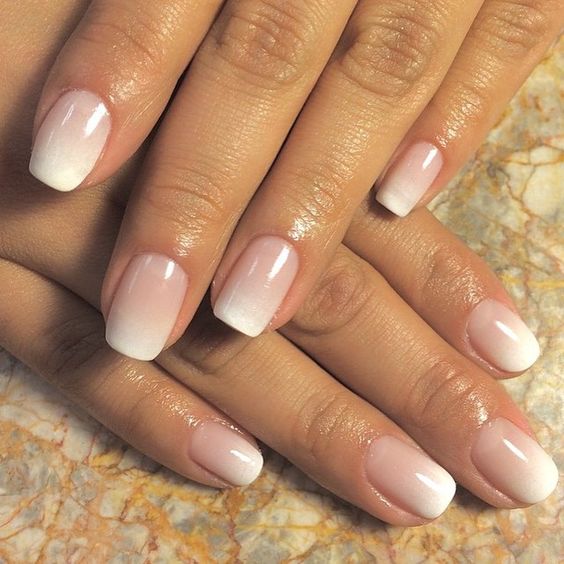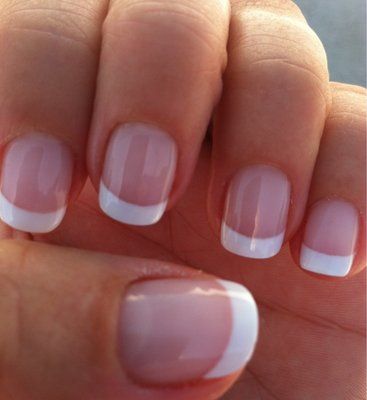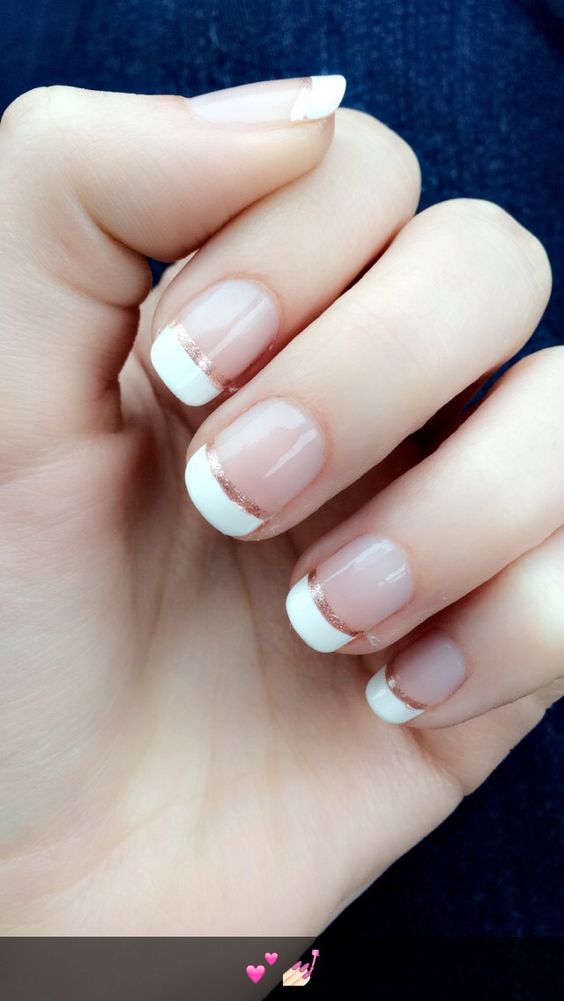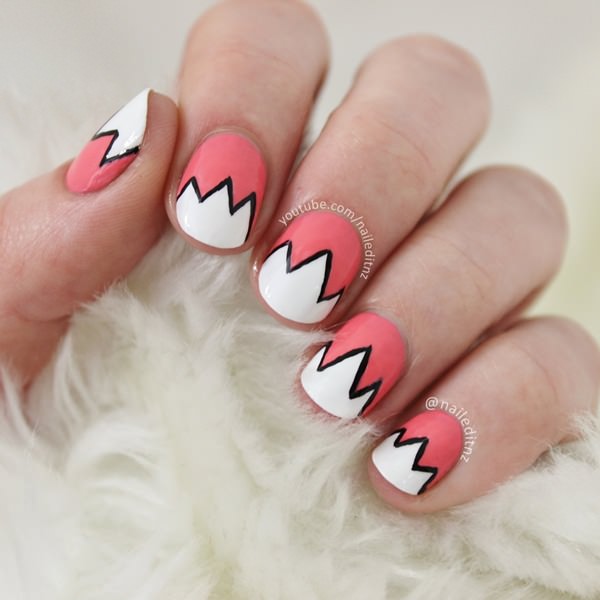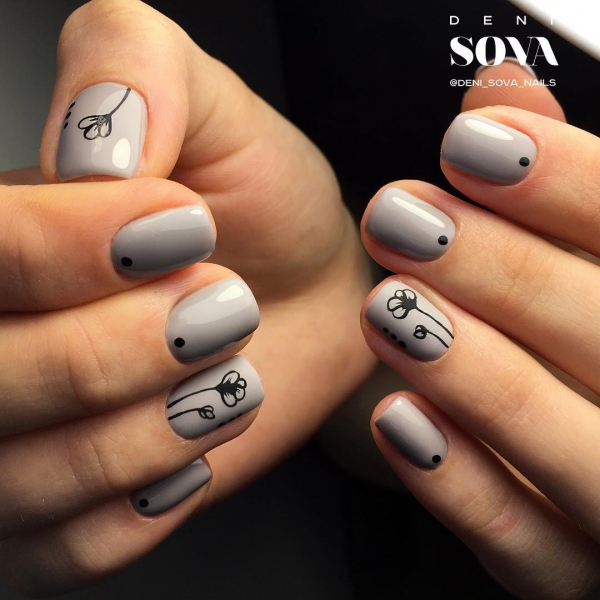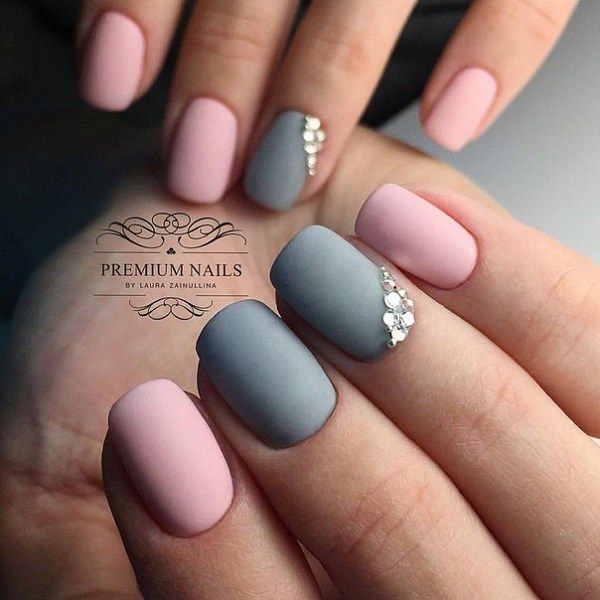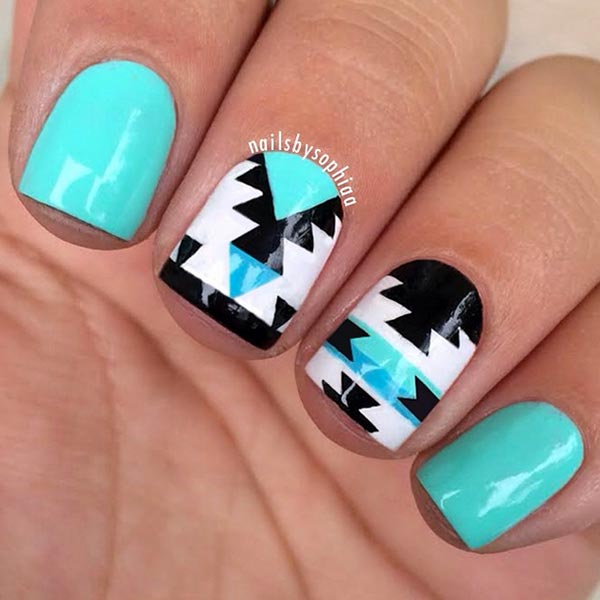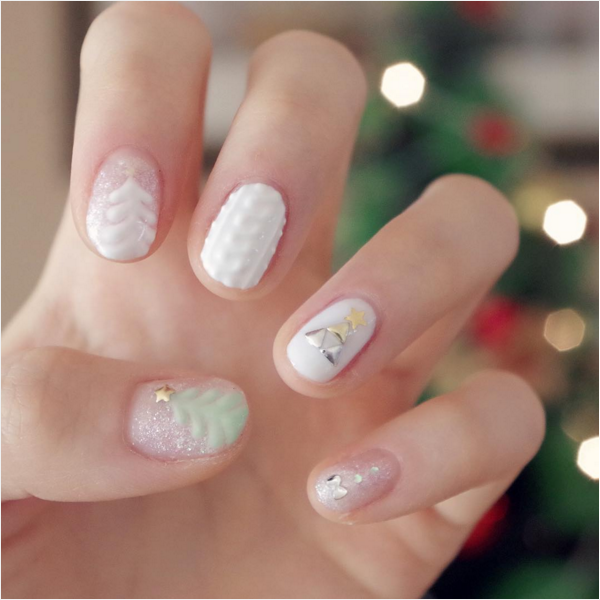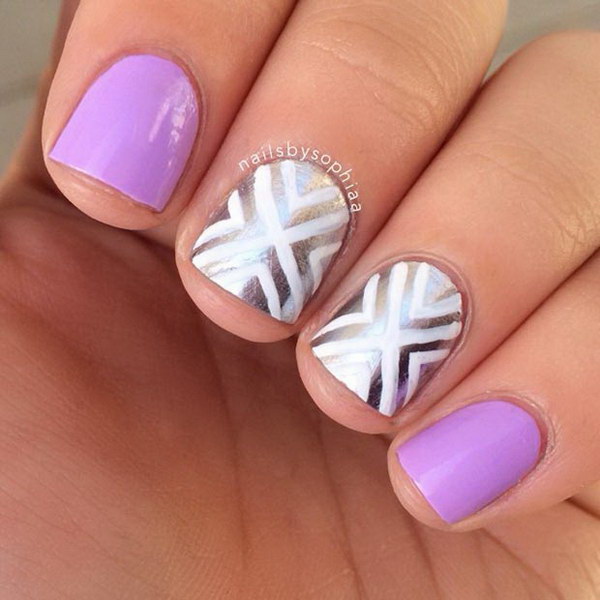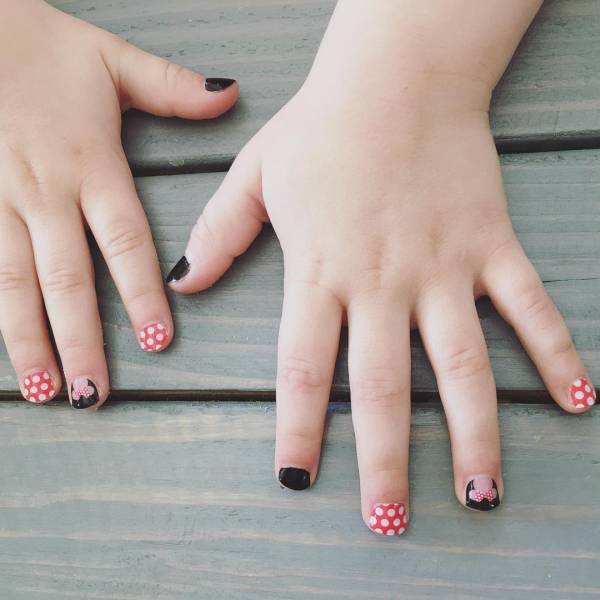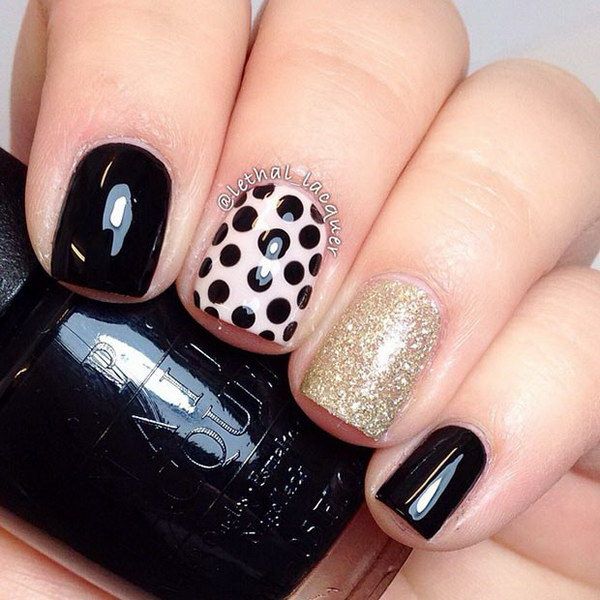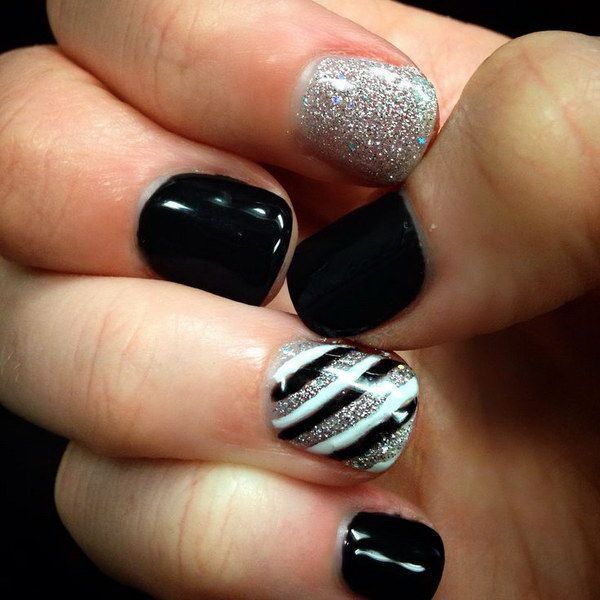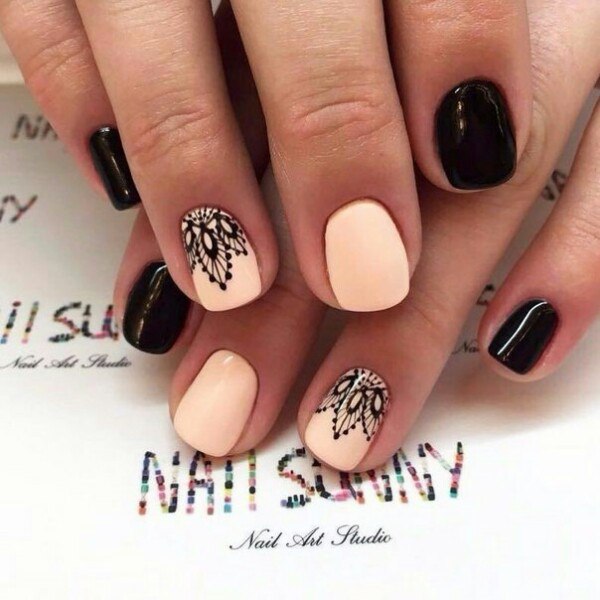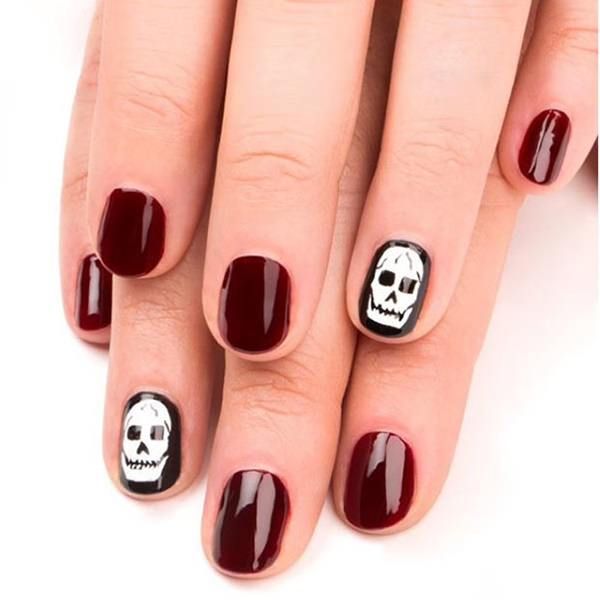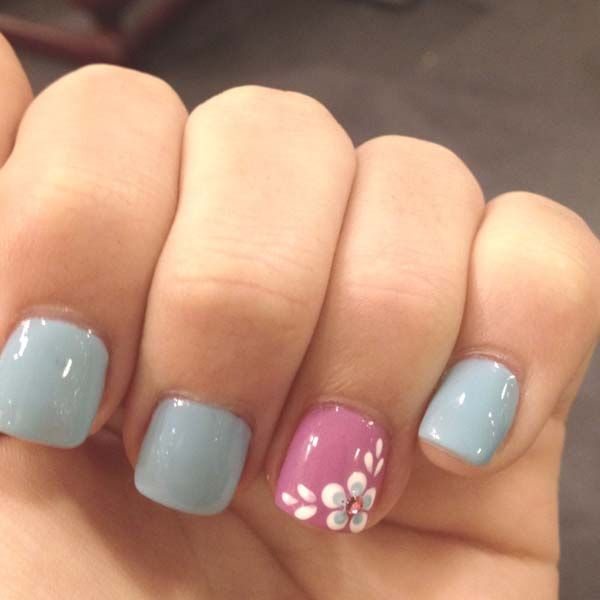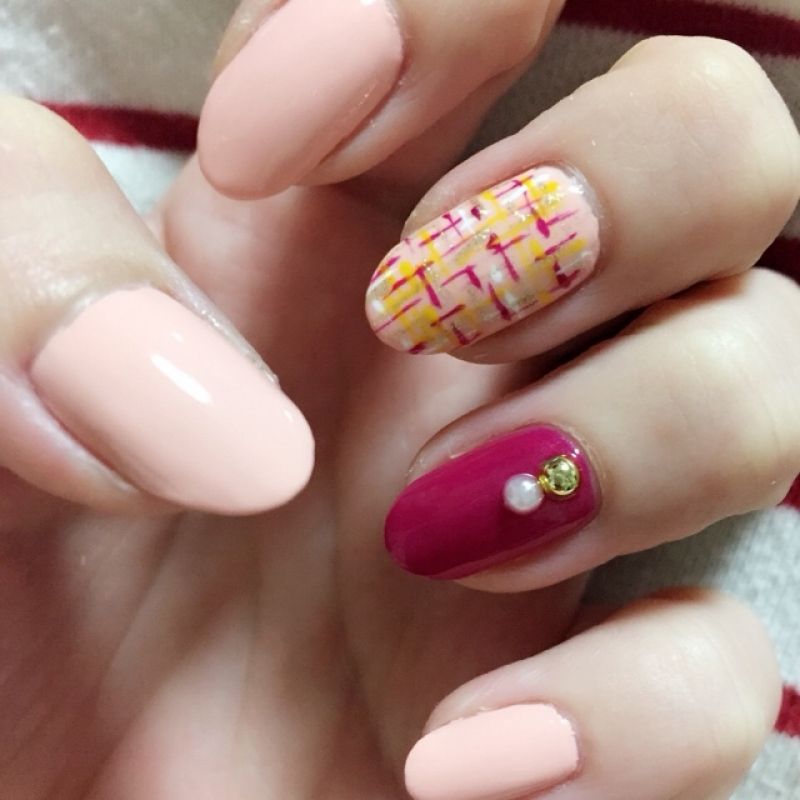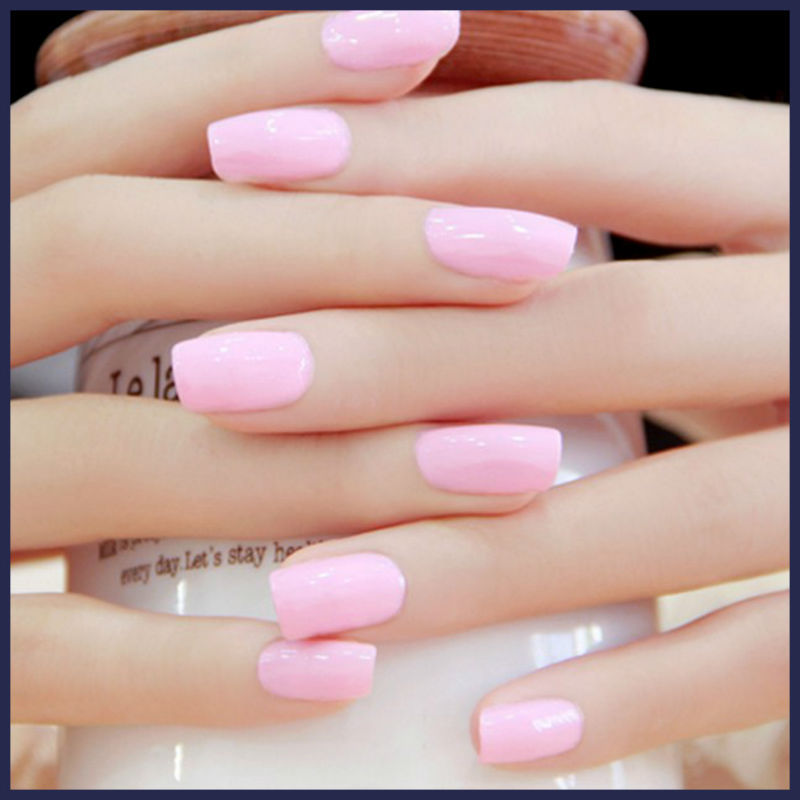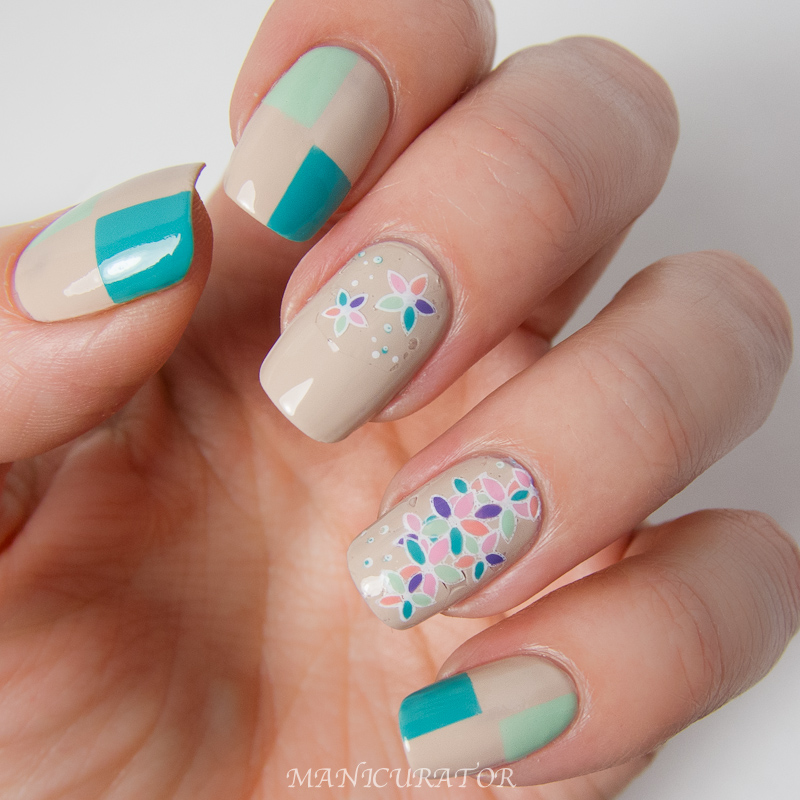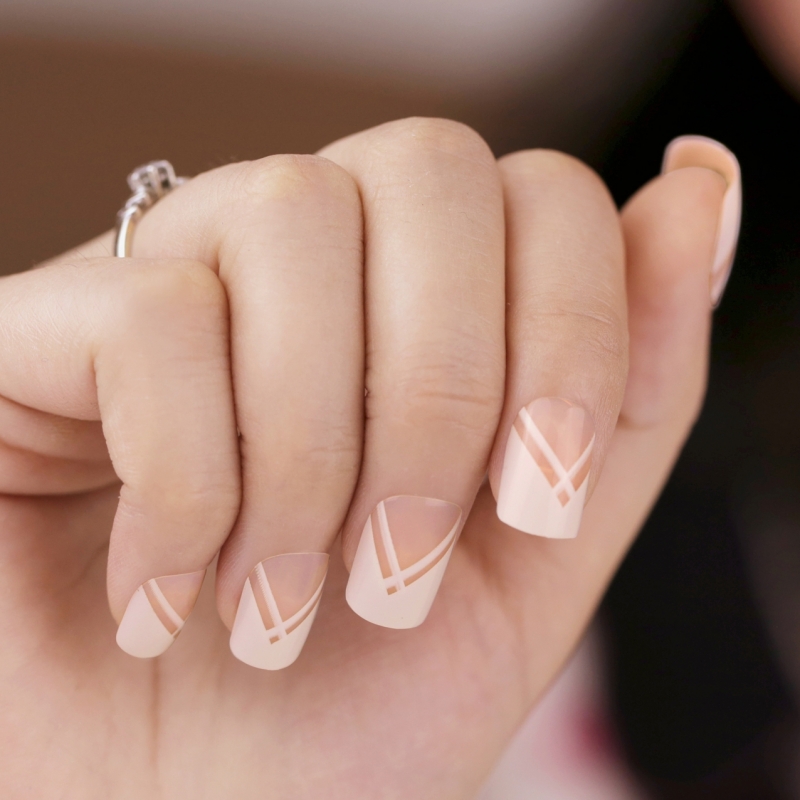 Sours: https://www.herstylecode.com/beauty/nails/stunning-manicure-ideas-for-short-nails/
Gel nails short
While celebrities like the Kardashians or Bella Hadid may have you believing extra-long nails are the only way to make a fashion statement on your fingers, Pinterest is here to show you otherwise. The platform's top trends report shows searches for short nails were up 46 percent in September and, furthermore, PopSugar reports that searches for gel manicures on short nails were up 230K percent(!) on the social media platform.
Don't get us wrong, we love a 2-inch-long, Cardi B-inspired manicure as much as the next person, but we're not surprised to see more and more people embracing the short-nail trend. It's definitely a more practical option for us non-famous folk, and short nails require less maintenance and time to perfect than, for example, some of the wild nails that Kylie Jenner is known to wear.
But short nails definitely don't need to be boring. In fact, gel manis on short nails can be just as attention-grabbing, artsy, and creative as those on longer nails. Just ask Demi Lovato, who recently showed off her extra-short nails, which featured a neon-green chevron pattern (that just happened to match her new green hair), on Instagram. Or Essie ambassador Jonathan Van Ness, whose mosaic rainbow mani earlier this summer was nothing short (pun intended) of perfect.
Not to mention that short nails dominated at New York Fashion Week spring/summer 2020, where models everywhere from Kate Spade to Prabal Gurung to Christian Siriano and Khaite sported short nails. You can thank the recent reemergence of the French mani for this runway trend, proving short nails are the perfect palette for a simple, chic design.
Take a look below for some inspo for your next short-nail manicure.
This clear-base mani by L.A. gel nail artist Dripstroke featuring a pop of abstract design is unique enough to make a statement, but isn't too over the top.
Talk about the perfect fall mani: This matte khaki green paired with a glassy black screams autumn jacket weather.
Summer technically isn't over yet, so embrace this peachy hue with a bit of sparkle for those last warm, sunny days.
Speaking of warm and sunny, this tropical-inspired short gel mani is the perfect pop of brightness to help you feel like you're still on a beach vacation well into fall.
This plant-inspired mani will give you a green thumb, even if all your succulents keep dying.
A French manicure alternative in a great sunset-orange.
Stripes, polka dots, and pastels? Yes, please.
Cruella de Vil would approve of this Dalmatian-theme manicure featuring black and white dots.
This mixed-berry-and-cheetah manicure would look good on a variety of skin tones and the animal print is oh-so 2019.
Florals? For fall? Groundbreaking.
The mauve gradient look is a great fall alternative to the pastel ombré trend of summer.
No one can deny this lime-green hue is chic and very on-trend.
---
More on Pinterest beauty and nail trends:
---
Now watch this guide to seven different nail shapes:
You can follow Allure on Instagram and Twitter, or subscribe to our newsletter to stay up to date on all things beauty.
Sours: https://www.allure.com/story/short-nails-gel-manicure-trend
Incredible Nail Transformation - French Manicure - How to do a French tip Manicure
Then the picture will be complete. Often, standing in front of the mirror in the bathroom, I felt excited and masturbated, looking at myself in the mirror, especially from the back. I had my own room, and in it was a wardrobe with a large mirror, I sometimes put on my mothers stockings and high-heeled shoes and walked with the gait.
Of a fashion model looking at myself and getting excited. At night, I often could not sleep, caressing my body, especially my legs and ass.
You will also like:
Sitting more comfortably, he holds my legs by the ankles and with all his might drives his weapon into me. Finally, Andrei lets go of my hair and pulls out, still rather strong member, from my mouth. I turn my head and see that it is the bartender Dima who works at home.
Strange, for some reason they left me stockings with a belt and shoes, I remark.
978
979
980
981
982