DIY Geometric Wood Wall Art Tutorial
Hey guys, so we made a geometric wood wall art for our home using 1x2x8 furring strips.
This build mostly involves cutting, mitering, nailing, and gluing.
There are a lot of measurements and it can be a bit intimidating if you're a beginner DIYer.
But if you follow all the steps correctly, I promise you that you'll be able to build this beautiful art piece.
The measurements and plans for this build are available below for free along with the full build video!
DIY Geometric Wood Wall Art Tutorial- Build Video
Subscribe to Mellowpine_DIY on YouTube for getting our latest DIY videos in your YT feed- Subscribe to Mellowpine YouTube Channel
MellowPine is reader-supported. When you buy through links on my site, I may earn an affiliate commission at no extra cost to you.
Things you need for this build
Materials
Tools
Plan for building the Geometric Wall Art
How To Build The Wooden Geometric Wall Art
Step 1: The outer size of this wall art piece would be 39-3/16" by 39-3/16" inches.
And all the pieces used in this build have the same section, which is 1 ¼ inch by ¾ inch. and the lengths are of course different for most pieces.
Step 2: Take 1x2x8 furring strips and plane it slightly if needed.
Step 3: We planed down all the pieces. And then mitered the edges of the pieces as per the plan.
Step 4: It'd be really helpful if you can actually draw the pattern for this wall art on a large sheet of paper. we did that and it was super helpful to get the sizes for cutting it right.
Step 5: We laid down all the pieces we cut out, on the paper to see if everything was correct. Thankfully, all of them fitted correctly during the dry fit, and it gave us the confidence to go ahead with the glue up.
Step 6: Alright, so once the dry fit was successful, we glued each edge and nailed it to the piece near it. So when you are doing the nailing, notice that it is not possible to nail every piece individually, so you need to fit each part separately outside and then fit them together.
Step 7: After joining all the pieces correctly we sanded it to 220 grit using the random orbital sander.
Step 8: Once that was done, we applied Varathane water based PU to coat finish the geometric wall art piece.
So that was it. We DIY'd this geometric wood wall art in a few hours spread across a weekend. Hope you liked this project.
Check out another Geometric Wall Art Project of ours with wood burning:
You might want to check out our other projects for your home:
If you liked this project, please pin the photo below to your DIY/Home Decor Board.
Other aesthetic builds:
About V Susan
Hi! I'm Susan. I am passionate about DIY projects and dark chocolates! Welcome to Mellowpine. We play around with beginner woodworking projects, CNC for hobbyists, and general woodworking tips.

If you'd like to connect with me or talk about something you like at mellowpine, drop me a mail at [email protected]
Sours: https://mellowpine.com/diy/diy-geometric-wood-wall-art/
Wooden Kilim Wall Art
With the weather warming up slowly but surely, our mind-wheels have been turning with plans for our veggie garden, tuning up the lawnmower, and thinking about some small landscaping projects. BUT… the ground is still frozen. And the wind has been INSANE. Like blow-you-over-insane.
So I've been thinking a little more logically about making some small changes right around our actual front door. Don't worry, you won't be seeing a tutorial for a Peeps Wreath anytime soon. The thing is… I realized that we don't have any house numbers on our house (just on the mailbox across the street).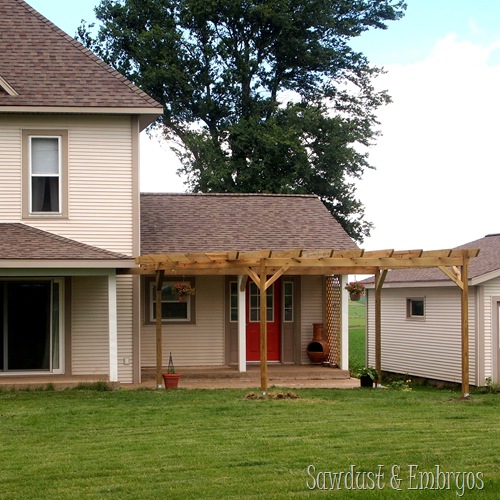 I'm wanting to make this all feel a little more inviting… perhaps a DIY welcome mat of some kind, building a couple wooden planters to flank the front door, maybe repainting the door, and of course HOUSE NUMBERS.
So when Lowe's challenged us to create some sort of 'outdoor art', a little light-bulb went off in our heads.
BAM!
Our original plan was to use paint sticks for this project, but we ended up ripping down a 2×4 into 1/4" slabs instead. Just because we had it lying around.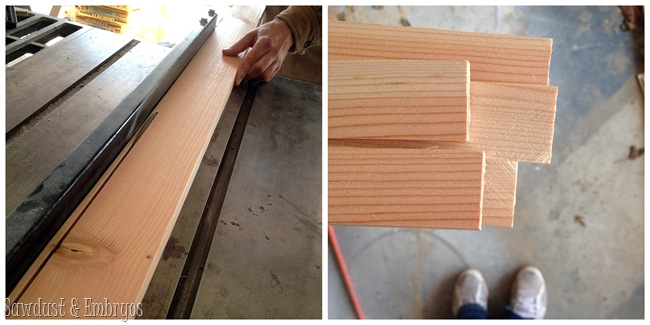 This Native American pattern is going to look a lot more complicated than it really is, so if you follow me… you can totally do this!
You'll need 8 large trapezoids, 8 medium trapezoids, and 110 small parallelograms. I literally just Googled 'shape names' so that I could sound smart. But here's a visual for the rest of us that don't remember the things we learned in 3rd grade.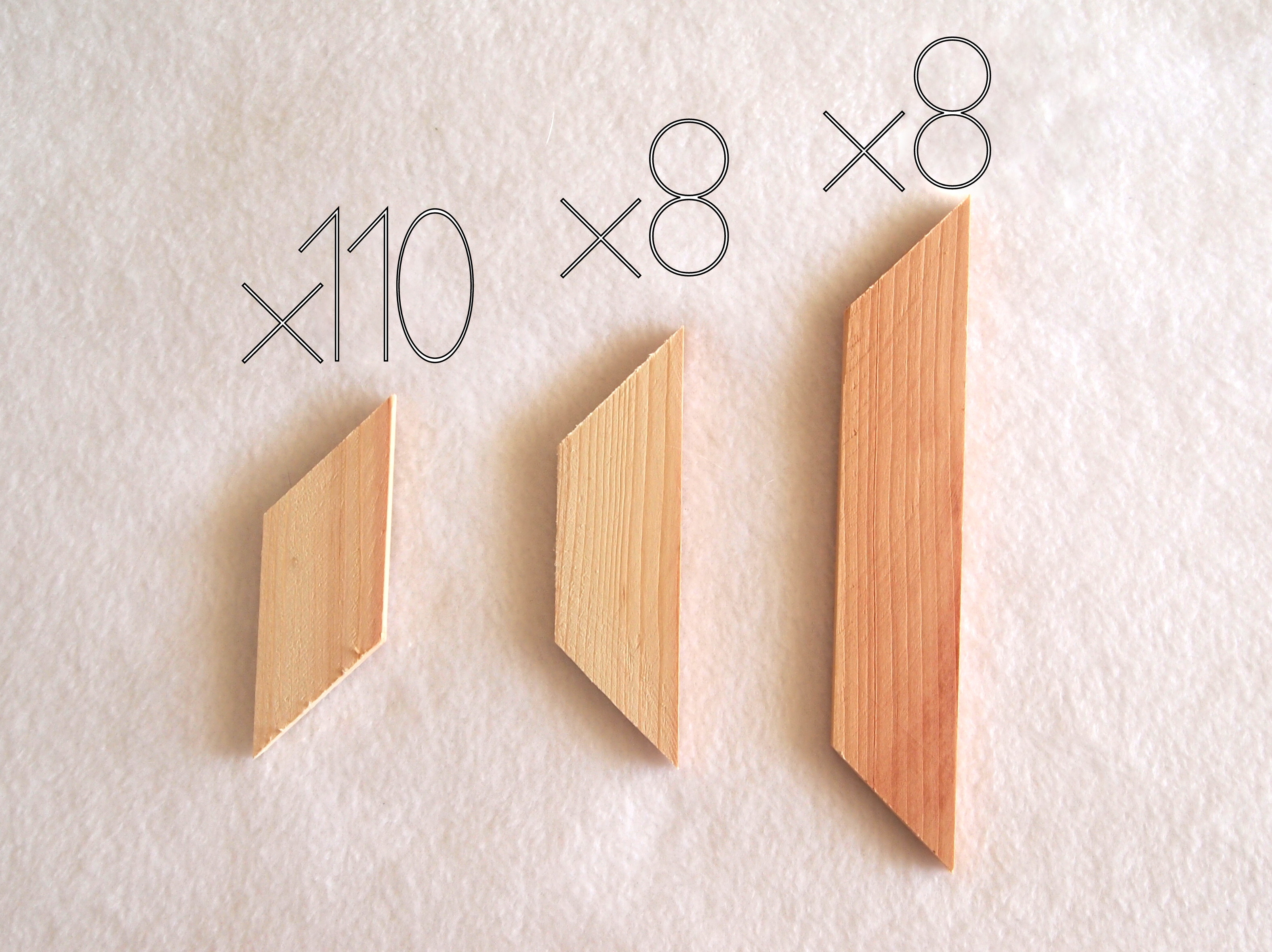 These angles are perfect 45 degree angles, so if you have a Miter Saw, this will be cake! If not, you could use a Carpenters Protractor… which are inexpensive, simple to use, and available at any home improvement store.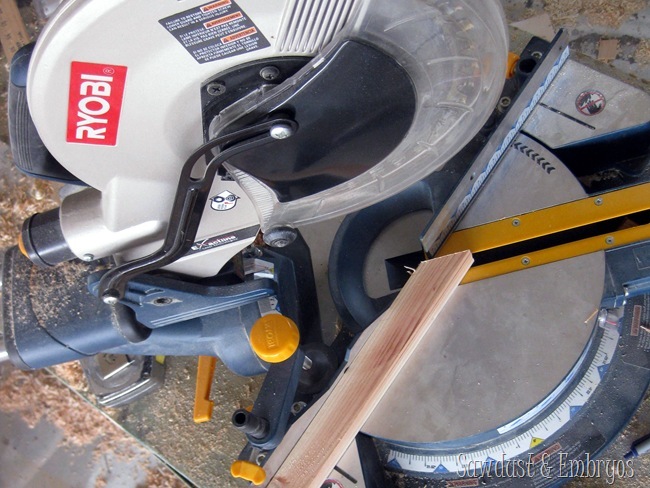 You do want to be pretty anal about getting the angles just right… but everything else you can totally cut corners on (PUN!). We didn't even sand these bad boys after cutting! And we didn't worry about flaws in the wood or knots or anything at all. We wanted it to feel rough and natural. It's going outdoors!
So now that you have your meeeellions of pieces, you'll want to divide them into the following groups (STAY WITH ME!!):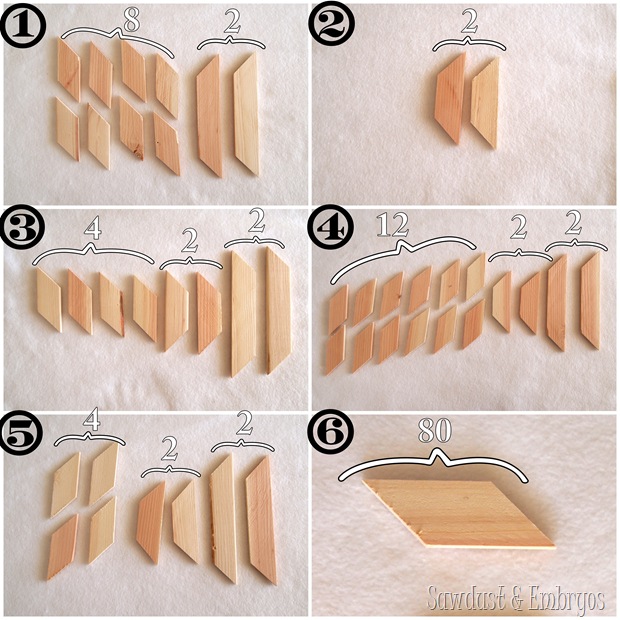 Once you have your 6 groups of shapes, paint or stain each group a different shade! You can make this completely custom to your liking. Nobody's will look the same! Our center two shapes we left unfinished. The other stains are Rustoleum Light Walnut, Kona, Golden Oak, and Cabernet.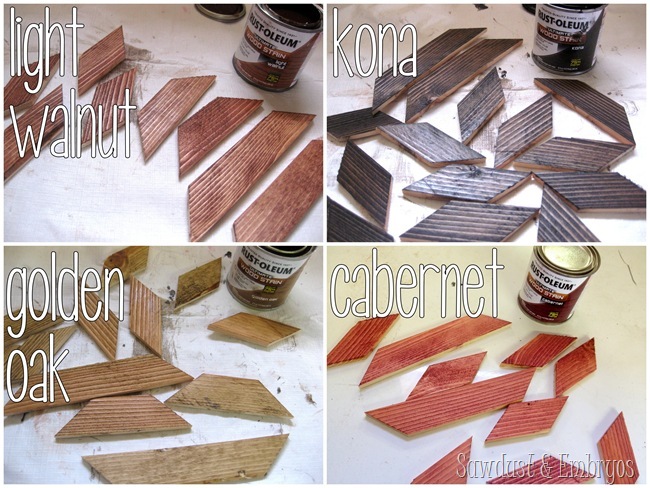 For those 80 remaining small shapes, I used my 'Distressed Barnboard Technique. I painted them white (this stuff), sanded them just until the grain showed through, and then stained with Rustoleum Kona. I love how it almost looks gray-washed!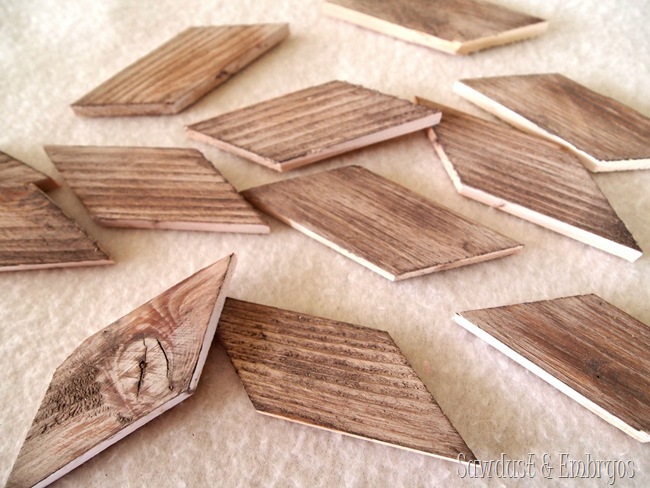 Now You get to start laying out your pattern… this is the FUN PART! Cut a 'backboard' to size (21" x 18"). This can be any scrap of 1/4" or 1/2" plywood. It's easiest just to glue them in place as you go!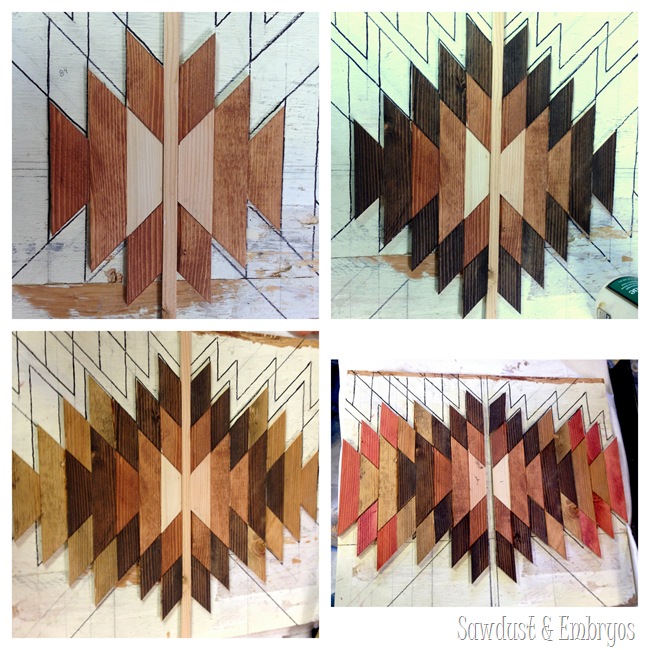 Nick insisted on adding this little border of wood along the design to separate it from the outer pieces. This part is totally optional, but if you decide to go for it, it's just cut at the same 45 degree angles and cut to fit each length of area.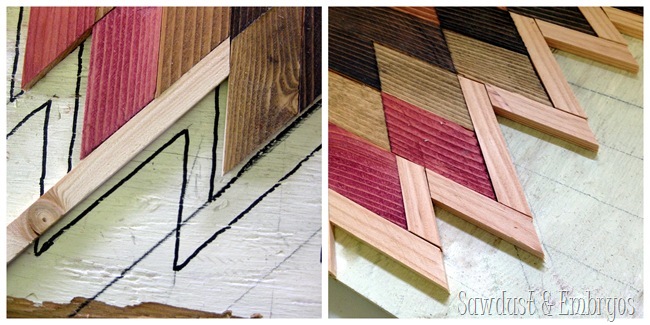 Now that the main part of your design is in place, you can just start gluing down your 'gray-washed-looking pieces!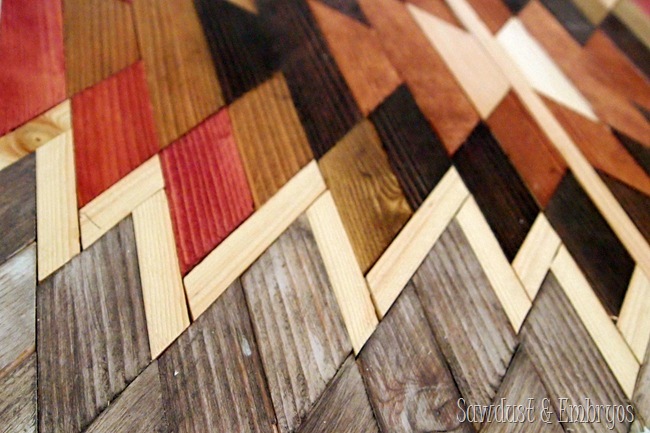 When you're done, the outside edges will be jagged… but just go ahead and cut them to be flush with your backboard. You could use just about ANY saw for this.
Isn't it crazy to think that this piece of art was a 2×4 board a couple days ago?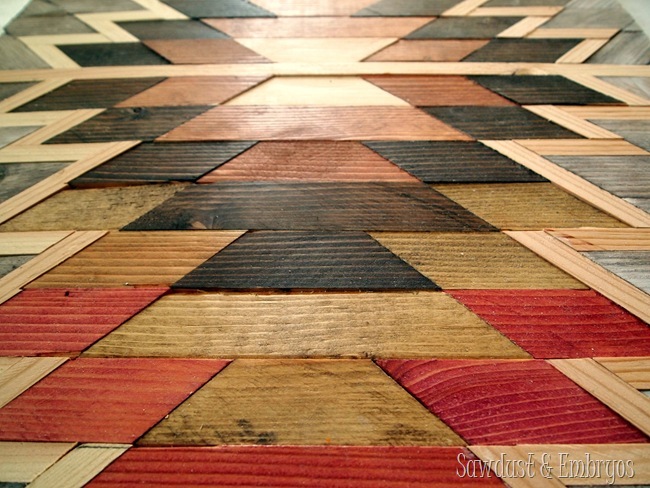 We made the edges look a little more 'finished' by routing a piece of quarter-round to have a small lip and fit right over the edges. And I cut out our house numbers from a piece of pine on myScroll Saw.

You could totally just buy some house numbers though. And even paint them whatever color you want! It took me less time to cut out my own than it would have to drive to town and buy some.
I'm totally obsessed with my outdoor art. How amazing would this be on a larger scale as a table-top of some sort? Somebody please do that asap and send me pictures.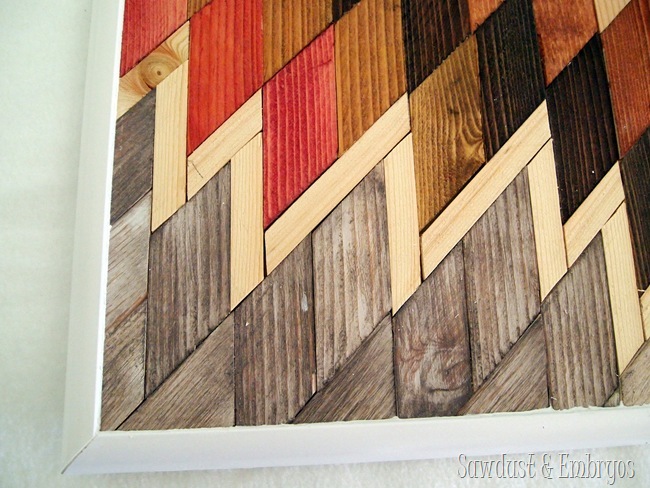 We hung it using this heavy duty picture hanger. AND… I will go ahead and say that I already have another little project in the works that will contribute to the 'welcoming' factor of our porchy area. Are you on pins and needles?!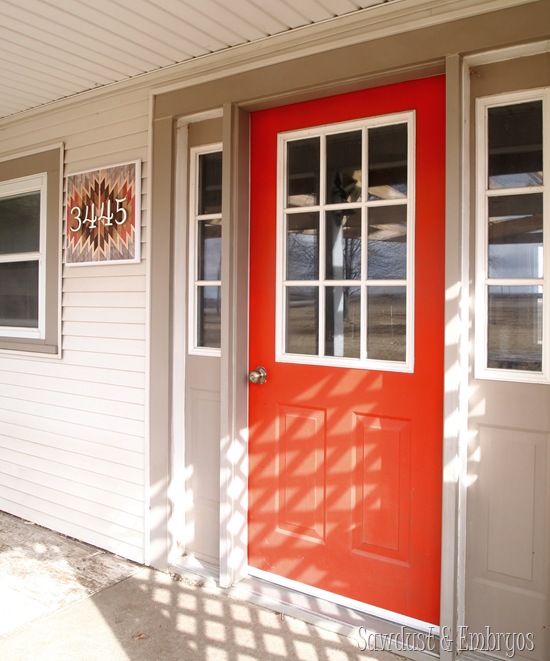 I hope you guys won't feel like this tutorial is too complicated. I tried to lay it out as simply as possible! I hope you guys do something awesomely creative this weekend… go forth and DIY!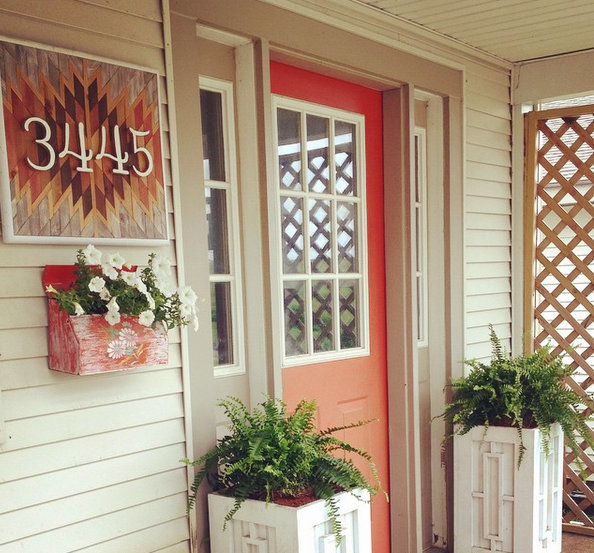 UPDATE! Check out the other updates we've done to our porchy area since doing this wooden artwork!. The Half Circle Wooden Doormat tutorial is HERE, and the mailbox planter idea is HERE, and those box planters flanking the door? There's a tutorial for that too! (HERE)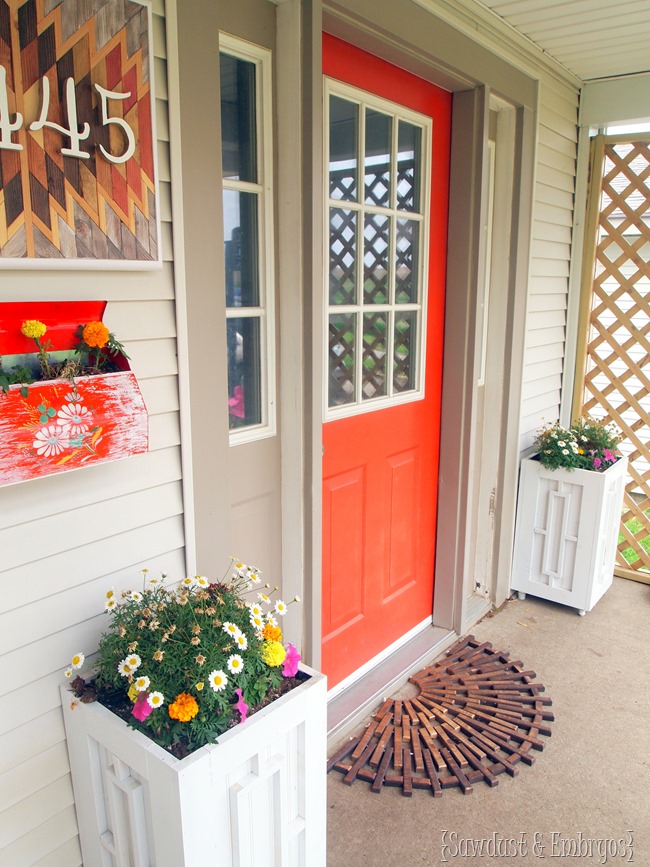 Feel free to click around!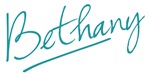 Thanks for pinning!
Disclosure! we're SUPER HONORED to have been chosen as a "Lowes Creator", and were provided with a Lowes gift card to help with the cost of supplies… but as always, all ideas, thoughts and opinions are 100% our own. Because that's how we roll yo.
Sours: https://realitydaydream.com/wooden-native-american-artwork/
Easy DIY Wood Wall Art
Months before Christmas, Andrew's mom sent us a picture of a hanging wood art from Pottery Barn that cost hundreds of dollars that she really liked. When it came time to start figuring out Christmas gifts, we remembered the picture and decided to make her a DIY wood art.
We had lost the picture of the Pottery Barn one and had to go off of memory. Our memory was a little off, but we still ended up with a really cool simple wood art!
The ONLY tools you need to DIY
Want to build magazine-worthy furniture and decor? The Essential Tools Roadmap will show you what tools you actually need to complete 95% of DIY furniture and home improvement projects (it's not as many as you think!).
Alright, let's start DIYing!
This post contains affiliate links for your convenience (which means if you make a purchase after clicking a link, I earn a small commission, but it won't cost you a penny more)!
Tools
What You'll Need
1x2x8 common pine boards (or any type of wood) The number you need will be based on how large of a wood art you want to create. We used about 9 1x2s for ours.
1/4″ plywood (we used this 2×2 project panel)
Wood glue
Pencil
Paint and/or stain (we used Minwax Early American, True Black, Dark Walnut, and Special Walnut stains)
How to Make Geometric Wood Art for Walls
Wish you could build magazine-worthy furniture and decor without a workshop full of expensive tools? Get the Essential Tools Roadmap and find out which tools are essential to DIY and which 3 tools you should start with.
Step 1: mark your plywood
Draw two lines on your plywood: one marking the halfway distance vertically and one marking the halfway distance horizontally. Make sure to double-check your measurements! Our plywood wasn't actually square.
Step 2: draw your design
Cut the end of a 1×2 at a 45-degree angle.
Line the angled edge of the 1×2 up with your vertical line. Trace either side of the 1×2 using your pencil. Keep tracing the 1×2, lining up the angled side with the vertical and horizontal lines and the side of your 1×2 with the traced line you just drew.
Note: tracing the sides of your 1x2s will result in drawings that are larger than your 1×2, but it will give you a great guide and understanding on how many pieces you need. Don't be discouraged when you start placing all of your 1x2s on the plywood and they don't align exactly with your drawing!
STEP 3: decide on stain colors
Label which stain colors you will use on each piece. I started by making the center "x" all a dark colors, then I tried to alternate light/dark without it being a consistent pattern.
Step 4: cut your 1x2s
These don't have to be cut exactly to size yet. We will trim the excess with the circular saw later. When you find a size that works well and minimizes waste for a particular piece, cut 8 of them and place them on your plywood where they belong.
Note: you might have 4 very small gaps along the edges at the end. Rather than trying to cut two tiny pieces to fill that space, cut the 1×2 at a 90-degree angle. Don't worry, the pieces are so small that it won't make the wood art look asymmetric.
Step 5: stain
Once you have all of the wood pieces cut and laid out, move them off of your plywood. Keep them organized by section and in the right order.
Start staining your wood. Look at the notes you made on the plywood about which pieces get stained which color. It's easiest to go through and stain all of one color and then move onto the next color. When staining, be sure to keep all of your wood pieces in order!
Typically, you'd want to sand before you stain, but we wanted this piece to have a little more character and rough edges so we opted not to.
Plus, not sanding will result in your stain taking differently on different pieces, which means we got even more color variation even though we only used 4 colors.
Check out our detailed guide on how to stain wood.
Step 6: Glue
It's time to start gluing! We'll glue 1/2 of the wood art at a time. Put a generous amount of glue on the plywood, making sure to apply glue all the way to the edges. Place your pieces on top of the glue.
Move quickly because you want everything in place before the glue starts to set. Once you finish one half, apply a generous amount of glue and quickly repeat with the other half.
Save the 4 very small pieces that are on the edges of the wood art until the end. Apply glue to the plywood where they will go and then add glue to the edge of the wood piece to secure it to neighboring wood pieces.
Place something heavy on the wood art while it dries. Be sure to place it on directly from the top. Don't place it on at an angle or it might cause the wood pieces to slide around.
step 7: cut the excess
Once the glue is dry, it's time to make the piece fully square. Break out your circular saw and cut along the edge of the plywood to remove the excess pieces. You can add a piece of blue tape along the back to reduce splintering.
Step 8: make the frame
First, we need to measure. Place a 1×2 on its side and mark how long you need to cut it. Cut all 4 pieces and then stain them.
Attach your frame using glue and nails.
There you have it! Now you know how to make a simple DIY wood art! You can get more creative with the patterns by cutting some of the boards partially and staining or painting them different colors.
As always, we would LOVE to see your photos. Send us (or tag us in) a picture of your wood art on Instagram and feel free to reach out with any questions!
In: Decor Tutorials, DIY· Tagged: < 4 hours, $25 - $75, Easy, wall decor
Sours: https://craftedbythehunts.com/easy-diy-wood-art/
Leaning on a cane, the. Man rose from his throne and came close to me. I smelled expensive cologne and felt a new dose of fear.
Wall art pattern wood
Well, what do you suggest - all this is right here. Yes, we, what, we won't find a place where to fuck. Found. Not far from the station there is a building under renovation.
Chevron Pattern Wooden Wall Art
Louis and Michelle were behind her, so the girls immediately knew that she was one of them. You are probably Jeanne, Cindy determined. I know Louis and Michelle picked you up. Well, we could have fun together. François turned deathly pale.
You will also be interested:
Our meager supper was monotonous, porridge sometimes flavored with poultry. True, sometimes I added there roots dug out in glades, which were rarely found in thickets. So now I cooked porridge, seasoning it with nuts and berries. I decided to bake the meat in ash. Finally, the day before, I shot a capercaillie.
29916
29917
29918
29919
29920