Shop early and gift big! Every purchase supports local bookstores.Make a difference
Bestseller #3
Greedy: Notes from a Bisexual Who Wants Too Much
ByJen Winston
Narrated by:Jen Winston
Length: 7 hours 29 minutes
#3 in Bestselling LGBTQIA+ Nonfiction Audiobooks
A hilarious and whip-smart collection of essays, offering an intimate look at bisexuality, gender, and, of course, sex. Perfect for fans of Lindy West, Samantha Irby, and Rebecca Solnit—and anyone who wants, and deserves, to be seen.

If Jen Winston knows one thing for sure, it's that she's bisexual. Or wait—maybe she isn't? Actually, she... Read more »
Audiobook details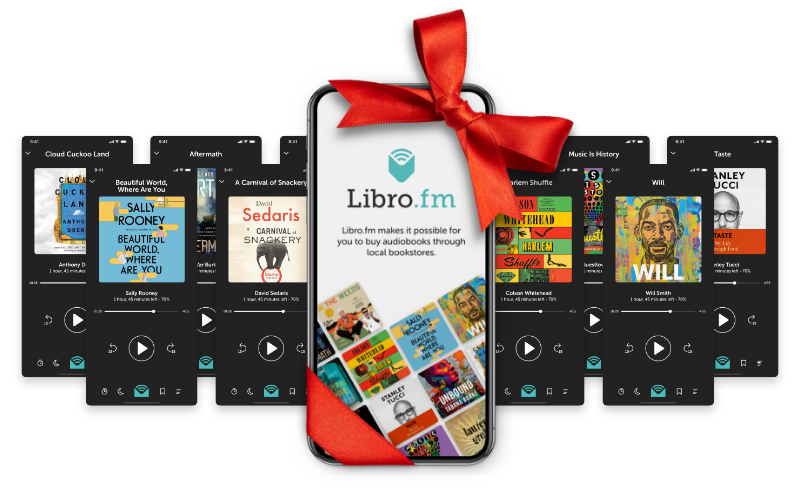 Shop early and gift big!
Gift an audiobook membership to anyone in the world and support local bookstores at the same time.
Start gifting
Bestseller #4
In the Dream House
A Memoir
ByCarmen Maria Machado
Narrated by:Carmen Maria Machado
Length: 5 hours 28 minutes
#4 in Bestselling LGBTQIA+ Nonfiction Audiobooks
In the Dream House
"Welcome to the Dream House in this daring new kind of memoir that defies boundaries and boldly discards the conventions of genre. Inside, Carmen Maria Machado bares her soul in all of its pain and beauty, offering an intimate and profoundly vulnerable look at her own life, love, and sexuality. Machado has a gift for exposing the raw nerves and small miracles lurking beneath the surface of our daily lives. Her words move with a strange kind of urgency, surreal and yet true, like late-night phone calls when the rest of the world is asleep. I didn't feel like I was reading a book so much as observing a person's innermost thoughts. In the Dream House is a unique and extraordinary book."

Jason Foose, Changing Hands
Audiobook details
Bestseller #7
The Fixed Stars
ByMolly Wizenberg
Narrated by:Erin Mallon
Length: 6 hours 21 minutes
#7 in Bestselling LGBTQIA+ Nonfiction Audiobooks
The Fixed Stars
"I have enjoyed Molly Wizenberg's writing for years, and this book was no exception. I loved the mix of science and research with confessional truth-telling about longing and identity. As a mother of two small children, I clung to this story of discovery. And as a human, I cherished Wizenberg's exploration of the realization that our stories are never done being written. This book was a balm for my soul."

Sarah Fischer, Downbound Books
Audiobook details
Bestseller #8
Leaving Isn't the Hardest Thing
Essays
ByLauren Hough
Narrated by:Cate Blanchett & Lauren Hough
Length: 9 hours 10 minutes
#8 in Bestselling LGBTQIA+ Nonfiction Audiobooks
Leaving Isn't the Hardest Thing
"Lauren Hough has led a more interesting life than you, but no need to be jealous: this life includes growing up traveling the world in a sex cult, getting kicked out of the Air Force under Don't Ask Don't Tell, and a 7 day stint in the SHU without even having her arrest processed. And as a former cable guy and gay bar bouncer, she has seen more of the weird, wild, and insufferable parts of human nature than most of us ever will. The essays in this book are Hough processing the terror of being gay in the South and in the military in the 90s, the trauma and shame of her childhood (it took her longer to come out as a cult survivor than it did to come out as a lesbian) and learning, through all of the noise and violence, to stop trying to fit in for the sake of love and belonging and instead finding the liberation in just being herself. Hough does all of this with essays as poignant as they are laugh-out-loud funny, with a singular voice that is ready to call out the bullshit. (CW: rape, child sexual assault, violence against LGBT folk.)"

Rachel, The Book Table
Audiobook details
Bestseller #12
How We Fight For Our Lives
BySaeed Jones
Narrated by:Saeed Jones
Length: 5 hours 34 minutes
#12 in Bestselling LGBTQIA+ Nonfiction Audiobooks
How We Fight For Our Lives
"This memoir by black and gay poet Saeed Jones is a visceral coming of age and coming out story. Growing up as an only child to his single mother in Texas and spending summers with his evangelical grandmother in Memphis, Jones struggles to come to terms with his sexuality, to come out of the closet, and to love himself. He wrestles with his fractured identity, learning what it means to be gay in the black community, to be black in the gay community, and to realize that either one on its own is enough to get you killed in a straight, white world. There are passages that will bruise and choke you, but ultimately both Jones and the reader come out of the book all the better for it."

Rachel, The Book Table
Audiobook details
Bestseller #15
Great Demon Kings
A Memoir of Poetry, Sex, Art, Death, and Enlightenment
ByJohn Giorno
Narrated by:Max Bellmore
Length: 11 hours 26 minutes
#15 in Bestselling LGBTQIA+ Nonfiction Audiobooks
*This program includes archival recordings of John Giorno reading his poems, and an excerpt from Pierre Huyghe's Sleeptalking*

A rollicking, sexy memoir of a young poet making his way in 1960s New York City.

When he graduated from Columbia in 1958, John Giorno was handsome, charismatic, ambitious, and eager to soak up as much of Manhattan's art...
Read more »
Audiobook details
Bestseller #32
The Fact of a Body
A Murder and a Memoir
ByAlex Marzano-Lesnevich
Narrated by:Alex Marzano-Lesnevich
Length: 10 hours 37 minutes
#32 in Bestselling LGBTQIA+ Nonfiction Audiobooks
The Fact of a Body
"Alexandria Marzano-Lesnevich didn't set out to investigate murder of six-year-old Jeremy Guillory in Louisiana; it was the case she happened upon as a young law school intern in 1992. In a fascinating twist, this becomes not only the true story of a heinous crime for which the perpetrator is in prison, but also of the investigation that unlocks the author's memories of her own youth, a childhood in which she and her sisters were repeatedly sexually abused by their maternal grandfather. As Marzano-Lesnevich moves backward and forward in time between the young man who killed Jeremy and her own life, the reader is swept along on a current of dismay and awe: dismay that human beings can do these things to each other, and awe that the author could face such demons and move on. I've never read another book like this."

Anne Holman, The King's English
Audiobook details
Bestseller #42
Love Is an Ex-Country
ByRanda Jarrar
Narrated by:Randa Jarrar
Length: 5 hours 46 minutes
#34 in Bestselling Travel Audiobooks
Love Is an Ex-Country
"Randa Jarrar's intimate memoir is nothing short of monumental. Intelligent, tender, and lacerating in equal measure, Love Is an Ex-Country takes readers on a journey across the U.S., probing what it means to live fully in a hostile environment and contemplate survival in the face of erasure. Jarrar navigates the profound with a light touch and infuses every page with humor, insight, and defiance. Above all, this is a story of being: being corporeal, being of many places and no place, and being joyful — triumphantly."

Nika Jonas, Books Are Magic
Audiobook details
Bestseller #45
Angels in America
A Gay Fantasia on National Themes
ByTony Kushner
Narrated by:Andrew Garfield, Nathan Lane, Susan Brown, Denise Gough, Beth Malone, James McArdle, Lee Pace, Nathan Stewart-Jarrett, Bobby Cannavale & Edie Falco
Length: 6 hours 52 minutes
#8 in Bestselling Performance & Radio Audiobooks
Presenting an original audiobook performance of the Pulitzer Prize-winning play, starring the cast of the National Theatre's 2018 Broadway revival.

In this production, adapted especially for the listening experience, Andrew Garfield, Nathan Lane, and the entire cast recreate their acclaimed performances from the 2018 Tony Award-winning National... Read more »
Audiobook details
Bestseller #48
The Book of Pride
LGBTQ Heroes Who Changed the World
ByMason Funk
Narrated by:Mason Funk, Robin Miles, Eileen Stevens, Kevin R. Free, Charles Constant & Rick Adamson
Length: 10 hours 25 minutes
#48 in Bestselling LGBTQIA+ Nonfiction Audiobooks
THE BOOK OF PRIDE captures the true story of the gay rights movement from the 1960s to the present, through richly detailed, stunning interviews with the leaders, activists, and ordinary people who witnessed the movement and made it happen. These individuals fought battles both personal and political, often without the support of family or...
Read more »
Audiobook details
Shop early and gift big! Every purchase supports local bookstores.Make a difference
Sours: https://libro.fm/bestsellers/lgbtq-nonfiction
Best Nonfiction Audiobooks – TechWiser Edition
People say audiobooks are not for everyone, I rather say, not all books can be converted into audiobooks. Many people start with wrong audiobooks and since their first impression is bad, they never try another one.
Like most people, I don't get enough time to read a physical book, which is why I turned to Audible a few years back. And since then, I've read 35 Audiobooks. Most of them are non-fiction and rated 4+ on Goodreads. So, in no particular order, here is my non-fiction reading list on Audible. 
Read: Top 10 Audible Alternatives That Are Cheaper Than Audible
Best Nonfiction Audiobooks
1. The Martian by Andy Weir
Okay, this is the only fictional audiobook in the list, but a must listen for everyone. Now, if you haven't already watched the movie, it's a fictional story about an Astronaut, 'Mark' who gets stuck on Mars, fights for survival.
I find the audio version is better than both the movie and the printed book. Just as you visualize the character in your head while you are reading a book, you can visualize the astronauts, growing potato plants on Mars. The narrator, RC Bray adds some great depth and emotion through his voice.
As a first-time listener, if you are in for some light comedy, go for it.
Check out The Martian
2. 12 Rules of Life
If you are interested in self-help and psychology, you must have heard of Jordan Peterson.
12 Rules of Life is a new book written and narrated by the author Jordan Peterson, where he talks about 12 practical principles for how to live a meaningful life. Although, there is a lot of practical knowledge, here are 2 key points
The world is a horrible place filled with suffering. 
If you want the world to be better, start with yourself.
If you are always looking for ways to make your life better, listen to this book. Though, if you are not sure, if the self-help genre is for you, you can listen to thisteaser video by him on YouTube.
Check out 12 Rules for Life
3. Sapiens
Sapiens is another mind-opening book that is highly recommended by Bill Gates.
According to the author, human history can be divided into two parts – before the cognitive revolution and after that. Before the cognitive revolution, our ancestor used to live in a group of no more than 150 people and didn't have the ability to form meaningful relationships. In a way, we were not much different from animals living in the heard.
But, it was only after the cognitive revolution, the sapiens started living in a dual reality. On one hand, the objective reality of rivers, trees, and lions; and on the other hand, the imagined reality of gods, nations, and corporations.
Overall, if you are interested in the history of humanity as well as how artificial intelligence, genetic engineering, and other technologies will change us in the future. Definitely give it a try.
Check out Sapiens
4. Elon Musk by Ashlee Vance
This is my favourite book, and have recommended it countless times in my videos.
It's a biography on Elon Musk, explaining where he comes from and where he is going.
I was so fascinated by this book, that I completed the audiobook in 2 days (and read it again a few months after). The author has done a terrific job to help you visualize Elon's journey from the age of 4 to 40. 
This is a must read for everyone, especially if you are into space travel, science, entrepreneurship or Elon Musk in general.
Read: Best Mystery Audiobooks For Road Trips
Check out Elon Musk
5. 48 Laws of Power
By now, you might have known that I'm a sucker for non-fiction audiobooks. And Mastery and 48 Laws of Power were my books that introduced me to the world of audiobooks.  
The audio version of the book might not be amazing like that of 'The Martian' or 'World War Z'. But to find out if the audiobook is for you or not, you can listen to watch some of the videos by the author – Robert Greene.
Check out 48 Laws of Power
6. The One Thing
If you struggle with focus or time management, this is the book for you.
My key takeaway from the book is, all the information you need to achieve anything is already out there on the Internet. All you need is the focus. It's better to do fewer things more efficiently rather than doing more things with loose focus.
Check out The One Thing
7. Total Recall
Total Recall is an autobiography of Arnold Schwarzenegger.
Arnold is not just the terminator in movies but even in real life. The book shows his journey from a small village in Austria to how he came to America to become a successful bodybuilder, actor, businessman, and governor of Califonia.
If you are like me, who only get inspired by people who have done it themselves, this is the book you need.
Check out Total Recall
8. How to Get Rich
Okay, I admit, terrible clickbait title for a book. But since it had 4.2 ratings on Goodreads, I went for it anyway. And, I'm glad I did.
The author 'Felix Dennis' is a self-made millionaire who talks about what it actually takes to get rich like how to generate cash, how to hire employee, how to negotiate etc. rather than talking about generic stuff like working hard and waiting for the right moment.
Overall, getting rich is not for everyone, it won't necessarily make you happy, in fact, it'll bring more stress, but if you would like to be rich anyway, this book is a step in the right direction.
Check out How to Get Rich
9. The Hard Thing About Hard Things
This book features the journey of CEO Ben Horowitz, who is now a co-founder of biggest venture firm a16z.
Most business book out there talks about the glamorous life of the CEO, but not many talks about the hard decisions the CEO has to make every day. This book talks about that.
My favourite takeaway from the book – Startups are like riding a roller coaster, one moment you think you can conquer the world, the next moment, you are close to bankruptcy. There are no easy answers when you are the CEO and that's the hard thing about hard things.
It's a must-read for anyone who wants to build a successful startup.
Check out The Hard Thing About Hard Thing
10. The Millionaire Next Door
If you want to be a millionaire, you need to think and act like a millionaire.  Now, this doesn't mean, you have to buy the fastest car and the biggest house. Instead, it's just the opposite.
The book talks about how most millionaires live below their means and have a fixed budget for everything. And when it comes to investing, they invest in appreciating assets like stocks, real estate, business, etc
Check out The Millionaire Next Door
Closing Words
Well, these were some of my best nonfiction Audiobooks and also a good recommendation for the first-time listener. Let me know which is your favourite book, in the comments below. I'll keep updating the article, as I come across new books. Till then, keep listening and never stop learning.
Read: How to Get 2 Free Audiobooks From Audible Trial Instead of 1
Sours: https://techwiser.com/best-nonfiction-audiobooks/
If you're an audio fan, perhaps you turn to nonfiction audiobooks first. I've heard from many people that they prefer to listen to nonfiction because it can be easier to follow on audio than fiction is. On the other hand, if you're not a regular audiobook listener, perhaps nonfiction would be a good place to begin. Regardless of whether you're a nonfiction audiobook fan or not, I hope you find this list useful. I have included memoirs, essay collections, history, sociology, self-help, and more. There should be something for everybody!
Book descriptions come from Goodreads. Let me know in the comments what your favorite nonfiction audiobooks are.
The 7 Habits of Highly Effective People by Stephen R. Covey
"The 7 Habits of Highly Effective People is a comprehensive program based on developing an awareness of how perceptions and assumptions hinder success—in business as well as personal relationships. Here's an approach that will help broaden your way of thinking and lead to greater opportunities and effective problem solving."
1776 by David McCullough
"David McCullough tells the intensely human story of those who marched with General George Washington in the year of the Declaration of Independence—when the whole American cause was riding on their success, without which all hope for independence would have been dashed and the noble ideals of the Declaration would have amounted to little more than words on paper."
Audiobooks Newsletter
Sign up for Audiobooks to receive the latest from the audiobooks world.
Thank you for signing up! Keep an eye on your inbox.
By signing up you agree to our terms of use
Alexander Hamilton by Ron Chernow
"Ron Chernow presents a landmark biography of Alexander Hamilton, the Founding Father who galvanized, inspired, scandalized, and shaped the newborn nation. In the first full-length biography of Alexander Hamilton in decades, Ron Chernow tells the riveting story of a man who overcame all odds to shape, inspire, and scandalize the newborn America."
All the Single Ladies: Unmarried Women and the Rise of an Independent Nation by Rebecca Traister
"A nuanced investigation into the sexual, economic, and emotional lives of women in America. In a provocative, groundbreaking work, National Magazine Award finalist Rebecca Traister…traces the history of unmarried and late-married women in America who, through social, political, and economic means, have radically shaped our nation."
The ARgonauts by Maggie Nelson
"An intrepid voyage out to the frontiers of the latest thinking about love, language, and family. Maggie Nelson's The Argonauts is a genre-bending memoir, a work of 'autotheory' offering fresh, fierce, and timely thinking about desire, identity, and the limitations and possibilities of love and language.
Assassination Vacation by Sarah Vowell
"From Buffalo to Alaska, Washington to the Dry Tortugas, Vowell visits locations immortalized and influenced by the spilling of politically important blood, reporting as she goes with her trademark blend of wisecracking humor, remarkable honesty, and thought-provoking criticism."
As You Wish: Inconceivable Tales from the Making of the Princess Bride by Cary Elwes and Joe Laydon
"From actor Cary Elwes, who played the iconic role of Westley in The Princess Bride, comes a first-person account and behind-the-scenes look at the making of the cult classic film filled with never-before-told stories, exclusive photographs, and interviews with costars Robin Wright, Wallace Shawn, Billy Crystal, Christopher Guest, and Mandy Patinkin."
The Autobiography of Eleanor Roosevelt by Eleanor Roosevelt
"[Eleanor Roosevelt's] autobiography constitutes a self-portrait no biography can match for its candor and liveliness, its wisdom, tolerance, and breadth of view—a self-portrait of one of the greatest American humanitarians of our time."
Bad Feminist by Roxane Gay
"In these funny and insightful essays, Roxane Gay takes us through the journey of her evolution as a woman of color while also taking readers on a ride through culture of the last few years and commenting on the state of feminism today. The portrait that emerges is not only one of an incredibly insightful woman continually growing to understand herself and our society, but also one of our culture."
Bird by Bird: Some Instructions on Writing and Life by Anne Lamott
"Anne Lamott returns to offer us a new gift: a step-by-step guide on how to write and on how to manage the writer's life. From 'Getting Started,' with 'Short Assignments,' through 'Shitty First Drafts,' 'Character,' 'Plot,' 'Dialogue.' all the way from 'False Starts' to 'How Do You Know When You're Done?' Lamott encourages, instructs, and inspires."
The Checklist Manifesto: How to Get Things Right by Atul Gawande
"We live in a world of great and increasing complexity, where even the most expert professionals struggle to master the tasks they face. Longer training, ever more advanced technologies'neither seems to prevent grievous errors. But in a hopeful turn, acclaimed surgeon and writer Atul Gawande finds a remedy in the humblest and simplest of techniques: the checklist."
The Clancys of Queens: A Memoir by Tara Clancy
"Fifth-generation New Yorker, third-generation bartender, and first-time author Tara Clancy was raised in three wildly divergent homes: a converted boat shed in working class Queens, a geriatric commune of feisty, Brooklyn-born Italians, and a sprawling Hamptons estate she visited every other weekend."
The Emperor of All Maladies: A Biography of Cancer by Siddhartha Mukherjee
"Physician, researcher, and award-winning science writer, Siddhartha Mukherjee examines cancer with a cellular biologist's precision, a historian's perspective, and a biographer's passion. The result is an astonishingly lucid and eloquent chronicle of a disease humans have lived with—and perished from—for more than five thousand years."
The Fire Next Time by James Baldwin
"A national bestseller when it first appeared in 1963, The Fire Next Time galvanized the nation and gave passionate voice to the emerging civil rights movement. At once a powerful evocation of James Baldwin's early life in Harlem and a disturbing examination of the consequences of racial injustice, the book is an intensely personal and provocative document."
Freedom is a Constant Struggle: Ferguson, Palestine, and the Foundations of a Movement by Angela Davis
"Reflecting on the importance of black feminism, intersectionality, and prison abolitionism for today's struggles, Davis discusses the legacies of previous liberation struggles, from the Black Freedom Movement to the South African anti-Apartheid movement. She highlights connections and analyzes today's struggles against state terror, from Ferguson to Palestine."
Furiously Happy: A Funny Book About Horrible Things by Jenny Lawson
"In Furiously Happy, a humor memoir tinged with just enough tragedy and pathos to make it worthwhile, Jenny Lawson examines her own experience with severe depression and a host of other conditions, and explains how it has led her to live life to the fullest."
The Girls of Atomic City: The Untold Story of the Women Who Helped Win World War II by Denise Kiernan
"In The Girls of Atomic City, Denise Kiernan traces the astonishing story of these unsung WWII workers through interviews with dozens of surviving women and other Oak Ridge residents…This is history and science made fresh and vibrant—a beautifully told, deeply researched story that unfolds in a suspenseful and exciting way."
Hidden Figures: The American Dream and the Untold Story of the Black Women Mathematicians Who Helped Win the Space Race by Margot Lee Shetterly
"Even as Virginia's Jim Crow laws required them to be segregated from their white counterparts, the women of Langley's all-black 'West Computing' group helped America achieve one of the things it desired most: a decisive victory over the Soviet Union in the Cold War, and complete domination of the heavens."
How to be Black by Baratunde Thurston
"Baratunde Thurston shares his 30-plus years of expertise in being black, with helpful essays like 'How to Be the Black Friend,' 'How to Speak for All Black People,' 'How To Celebrate Black History Month,' and more, in this satirical guide to race issues—written for black people and those who love them."
I'll Be Gone in the Dark: One Woman's Obsessive Search for the Golden State Killer by Michelle McNamara
"A masterful true crime account of the Golden State Killer—the elusive serial rapist turned murderer who terrorized California for over a decade—from Michelle McNamara, the gifted journalist who died tragically while investigating the case."
In a Sunburned Country by Bill Bryson
"Despite the fact that Australia harbors more things that can kill you in extremely nasty ways than anywhere else, including sharks, crocodiles, snakes, even riptides and deserts, Bill Bryson adores the place, and he takes his readers on a rollicking ride far beyond that beaten tourist path."
In the Country We Love: My Family Divided by Diane Guerrero
"Diane Guerrero was just fourteen years old on the day her parents and brother were arrested and deported while she was at school. Born in the U.S., Guerrero was able to remain in the country and continue her education, depending on the kindness of family friends who took her in and helped her build a life and a successful acting career for herself, without the support system of her family."
Is Everyone Hanging Out Without Me? (And Other Concerns) by Mindy Kaling
"In Is Everyone Hanging Out Without Me?, Mindy invites readers on a tour of her life and her unscientific observations on romance, friendship, and Hollywood, with several conveniently placed stopping points for you to run errands and make phone calls."
The Lost City of Z: A Tale of Deadly Obsession in the Amazon by David Grann
"A grand mystery reaching back centuries. A sensational disappearance that made headlines around the world. A quest for truth that leads to death, madness or disappearance for those who seek to solve it. The Lost City of Z is a blockbuster adventure narrative about what lies beneath the impenetrable jungle canopy of the Amazon."
Me Talk Pretty One Day by David Sedaris
"Sedaris's caustic gift has not deserted him in his fourth book, which mines poignant comedy from his peculiar childhood in North Carolina, his bizarre career path, and his move with his lover to France. Though his anarchic inclination to digress is his glory, Sedaris does have a theme in these reminiscences: the inability of humans to communicate."
My Beloved World by Sonia Sotomayor
"The first Latinx (Puerto Rican) and third woman appointed to the US Supreme Court, Sonia Sotomayor has become an instant American icon. Now, with a candor and intimacy never undertaken by a sitting Justice, she recounts her life from a Bronx housing project to the federal bench, a journey that offers an inspiring testament to her own extraordinary determination and the power of believing in oneself."
My Own Words by Ruth Bader Ginsburg
"The first book from Ruth Bader Ginsburg since becoming a Supreme Court Justice in 1993—a witty, engaging, serious, and playful collection of writings and speeches from the woman who has had a powerful and enduring influence on law, women's rights, and popular culture."
One Day We'll All Be Dead and None of This Will Matter by Scaachi Koul
"Scaachi deploys her razor-sharp humour to share her fears, outrages and mortifying experiences as an outsider growing up in Canada. Her subjects range from shaving her knuckles in grade school, to a shopping trip gone horribly awry, to dealing with internet trolls, to feeling out of place at an Indian wedding (as an Indian woman), to parsing the trajectory of fears and anxieties that pressed upon her immigrant parents and bled down a generation."
Packing for Mars: The Curious Science of Life in the Void by Mary Roach
"As Mary Roach discovers, it's possible to preview space without ever leaving Earth. From the space shuttle training toilet to a crash test of NASA's new space capsule (cadaver filling in for astronaut), Roach takes us on a surreally entertaining trip into the science of life in space and space on Earth."
A People's History of the United States by Howard Zinn
"Known for its lively, clear prose as well as its scholarly research, A People's History of the United States is the only volume to tell America's story from the point of view of—and in the words of—America's women, factory workers, African Americans, Native Americans, working poor, and immigrant laborers."
The Power of Habit: Why We Do What We Do in Life and Business by Charles Duhigg
"Charles Duhigg takes us to the thrilling edge of scientific discoveries that explain why habits exist and how they can be changed. With penetrating intelligence and an ability to distill vast amounts of information into engrossing narratives, Duhigg brings to life a whole new understanding of human nature and its potential for transformation."
Priestdaddy: A Memoir by Patricia Lockwood
"When the expense of a medical procedure forces the 30-year-old Patricia to move back in with her parents, husband in tow, she must learn to live again with her family's simmering madness, and to reckon with the dark side of a childhood spent in the bosom of the Catholic Church."
Redefining Realness: My Path to Womanhood, Identity, Love & So Much More by Janet Mock
"This powerful memoir follows Mock's quest for identity, from an early, unwavering conviction about her gender to a turbulent adolescence in Honolulu…With unflinching honesty, Mock uses her own experience to impart vital insight about the unique challenges and vulnerabilities of trans youth and brave girls like herself."
Sapiens: A Brief history of Humankind by Yuval Noah Harari
"In Sapiens, Dr. Yuval Noah Harari spans the whole of human history, from the very first humans to walk the earth to the radical—and sometimes devastating—breakthroughs of the Cognitive, Agricultural and Scientific Revolutions. Drawing on insights from biology, anthropology, paleontology and economics, he explores how the currents of history have shaped our human societies, the animals and plants around us, and even our personalities."
Shrill: Notes From a Loud Woman by Lindy West
"Coming of age in a culture that demands women be as small, quiet, and compliant as possible—like a porcelain dove that will also have sex with you—writer and humorist Lindy West quickly discovered that she was anything but."
SPQR: A History of Ancient Rome by Mary Beard
"In SPQR, world-renowned classicist Mary Beard narrates the unprecedented rise of a civilization that even two thousand years later still shapes many of our most fundamental assumptions about power, citizenship, responsibility, political violence, empire, luxury, and beauty…SPQR examines not just how we think of ancient Rome but challenges the comfortable historical perspectives that have existed for centuries by exploring how the Romans thought of themselves."
Stamped from the Beginning: The Definitive History of Racist Ideas in America by Ibram X. Kendi
"Americans like to insist that we are living in a post-racial, color-blind society. In fact, racist thought is alive and well; it has simply become more sophisticated and more insidious. And as award-winning historian Ibram X. Kendi argues in Stamped from the Beginning, racist ideas in this country have a long and lingering history, one in which nearly every great American thinker is complicit."
Tears We Cannot Stop: A Sermon to White America by Michael Eric Dyson
"In his 2016 New York Times op-ed piece 'Death in Black and White,' Michael Eric Dyson moved a nation. Now he continues to speak out in Tears We Cannot Stop—a provocative and deeply personal call for change. Dyson argues that if we are to make real racial progress we must face difficult truths, including being honest about how black grievance has been ignored, dismissed, or discounted."
Thinking, Fast and Slowby Daniel Kahneman
"Kahneman takes us on a groundbreaking tour of the mind and explains the two systems that drive the way we think. System 1 is fast, intuitive, and emotional; System 2 is slower, more deliberative, and more logical. Kahneman exposes the extraordinary capabilities—and also the faults and biases—of fast thinking, and reveals the pervasive influence of intuitive impressions on our thoughts and behavior."
This is Just My Face: Try Not to Stare by Gabourey Sidibe
"Sidibe's memoir hits hard with self-knowing dispatches on friendship, depression, celebrity, haters, fashion, race, and weight. Irreverent, hilarious, and untraditional, This Is Just My Face takes its place and fills a void on the shelf of writers from Mindy Kaling to David Sedaris to Lena Dunham."
Tiny Beautiful Things: Advice on Love and Life from Dear Sugar by Cheryl Strayed
"Life can be hard: your lover cheats on you; you lose a family member; you can't pay the bills—and it can be great: you've had the hottest sex of your life; you get that plum job; you muster the courage to write your novel. Sugar—now revealed as Cheryl Strayed, author of the bestselling memoir Wild—is the person thousands turn to for advice."
Twelve Years a Slave by Solomon Northup
"Northup's memoir became a bestseller in 1853. With its eloquent depiction of life before and after bondage, Twelve Years a Slave was a unique and effective entry into the national debate over slavery. Rediscovered in the 1960s and now the inspiration for a major motion picture, Northup's poignant narrative gives readers an invaluable glimpse into a shameful chapter of American history."
Unbroken: A World War II Story of Survival, Resilience and Redemption by Laura Hillenbrand
"On a May afternoon in 1943, an Army Air Forces bomber crashed into the Pacific Ocean and disappeared, leaving only a spray of debris and a slick of oil, gasoline, and blood. Then, on the ocean surface, a face appeared. It was that of a young lieutenant, the plane's bombardier, who was struggling to a life raft and pulling himself aboard. So began one of the most extraordinary odysseys of the Second World War."
Under the Banner of Heaven: A Story of Violent Faith by Jon Krakauer
"Weaving the story of the Lafferty brothers and their fanatical brethren with a clear-eyed look at Mormonism's violent past, Krakauer examines the underbelly of the most successful homegrown faith in the United States, and finds a distinctly American brand of religious extremism."
We Should All Be Feminists by Chimamanda Ngozi ADichie
"What does 'feminism' mean today? That is the question at the heart of We Should All Be Feminists, a personal, eloquently-argued essay—adapted from her much-viewed TEDx talk of the same name—by Chimamanda Ngozi Adichie, the award-winning author of Americanah and Half of a Yellow Sun."
We Wish to Inform You That Tomorrow We Will Be Killed with Our Families: Stories from Rwanda by Philip Gourevitch
"In April of 1994, the government of Rwanda called on everyone in the Hutu majority to kill everyone in the Tutsi minority. Over the next three months, 800,000 Tutsis were murdered in the most unambiguous case of genocide since Hitler's war against the Jews. Philip Gourevitch's haunting work is an anatomy of the killings in Rwanda, a vivid history of the genocide's background, and an unforgettable account of what it means to survive in its aftermath."
White Trash: The 400-Year Untold History of Class in America by Nancy Isenberg
"Surveying political rhetoric and policy, popular literature and scientific theories over four hundred years, Isenberg upends assumptions about America's supposedly class-free society—where liberty and hard work were meant to ensure real social mobility."
Year of Yes by Shonda Rhimes
"Profound, impassioned and laugh-out-loud funny, in Year of Yes Shonda Rhimes reveals how saying YES changed—and saved—her life. And inspires readers everywhere to change their own lives with one little word: Yes."
Yes Please by Amy Poehler
"[Amy Poehler] offers up a big juicy stew of personal stories, funny bits on sex and love and friendship and parenthood and real life advice (some useful, some not so much), like when to be funny and when to be serious. Powered by Amy's charming and hilarious, biting yet wise voice, Yes Please is a book full of words to live by."
You Can't Touch My hair: And Other Things I Still Have to Explain by Phoebe Robinson
"A hilarious and affecting essay collection about race, gender, and pop culture from celebrated stand-up comedian and WNYC podcaster Phoebe Robinson."
For more nonfiction audiobook content, check out 50 Must-Read Nonfiction Audiobooks Under 10 Hours, 6 Short Non-Fiction Audiobooks, and 10 Hilarious Nonfiction Audiobooks. Finally, we have even more posts about audiobooks here!
Sours: https://bookriot.com/best-nonfiction-audiobooks/
The 10 Best Nonfiction Books of 2020
In a year when the headlines were dominated by conflict around the things that make us different—race, class, gender, politics and all the other markers of identity—the best nonfiction books tore into those tensions and explored the humanity beneath. Some authors revisited historical figures to ask how their perspectives on race and religion shaped the world, for better or worse. Others shared personal stories to underscore the impact of a society that endangers people due to realities outside of their control. But all these titles call for greater awareness and empathy.
Here, the best nonfiction books of 2020. Also read TIME's lists of the 10 best fiction books of 2020, the 100 must-read books of the year and the 10 best video games of the year.
10. Just Us, Claudia Rankine
Author and poet Claudia Rankine knows how difficult conversations about race can be: she knows they can lead to resentment, rage and even deeper misunderstandings between people. But she tries just the same to have them again and again in Just Us: An American Conversation, which blends essay, history and poetry and recounts a series of dialogues between herself and white people on a slew of thorny topics, from affirmative action to the whitewashing of history to the link between blondeness and white supremacy. Rankine sometimes finishes these talks trembling with fury, trying to hold in her emotions lest she be labeled an "angry Black woman"; other times, her counterparts reveal perspectives she hadn't considered. Through these exhaustive (and exhausting) conversations, Rankine demonstrates how Americans of all races might begin to engage with each other with more honesty and grace—and, in the process, bridge gaps that these days can feel wider than ever.
Buy Now: Just Us on Bookshop | Amazon
9. Hitler: Downfall, Volker Ullrich
There will never be one definitive book about a figure as complicated and malevolent as Adolf Hitler, and, indeed, each year brings a horde of new books that attempt to understand the rise of the dictator and his Nazi party. But German historian Volker Ullrich's two-volume biography, the second of which, Hitler: Downfall, 1939-1945, was published in a sharp English translation by Jefferson Chase this year, stands above its peers. It is an epic book that narrates in vivid detail how Hitler reached the height of his power in Germany and to the brink of triumph as he conquered much of Europe, and then fell in a long, bloody spiral of defeat. Perhaps one of the clearest insights Ullrich gives readers is a study of the amalgam of madness and narcissism that spectacularly wowed his country and other parts of the world—until it proved his undoing.
Buy Now: Hitler: Downfall on Bookshop | Amazon
8. Having and Being Had, Eula Biss
In Having and Being Had, her collection of snappy essays concerned with capitalism and privilege, Eula Biss addresses the discomforts that come with living comfortably. At the start of the book, she and her husband have just purchased their first house, leading her to question the actual value she assigns to the items she's considering buying. Biss investigates everything from the messaging on IKEA catalogs (which, she discovers, creepily suggest that "consumers" and "people" are not one and the same) to the origins of Monopoly, constantly evaluating the purpose these items serve in our lives. Through her precise and poetic prose, Biss makes startling observations on the inner-workings of capitalism and how it informs our perspectives on class and property.
Buy Now: Having and Being Had on Bookshop | Amazon
7. The Undocumented Americans, Karla Cornejo Villavicencio
In her debut book, Karla Cornejo Villavicencio sets out to portray the nuanced, varied realities of life for undocumented Americans through a seamless blending of journalistic interviews, narrative storytelling and personal reflection. A DACA recipient, brought to the U.S. from Ecuador by her parents at the age of 5, Cornejo Villavicencio approaches her writing with bracing honesty and precision. She gets to know laborers in New York City, still suffering effects of carrying out treacherous cleanup work after 9/11, and patients in Miami seeking alternative options for medical care because they have no access to health insurance. The greatest strength of the book, a National Book Award finalist, is its many characters: Villavicencio paints her subjects not with the stereotypes so often forced on them in media coverage and political debate but instead in their full individuality and humanity—sometimes unflattering, sometimes affirming, but always real.
Buy Now: The Undocumented Americans on Bookshop | Amazon
6. Vesper Flights, Helen Macdonald
When the world stopped this year, many people found themselves looking out the window, hearing birdsong replace car horns and watching green buds emerge from the frozen ground. In a moment of darkness, it was a wonderful balm to turn to nature. And in her beautiful collection of essays, Vesper Flights, Helen Macdonald shows us how to better observe and comprehend the scenes around us and to enter, however briefly, the worlds of other living things, whether starlings overhead or mushrooms at our feet. In exquisite prose, Vesper Flights further establishes Macdonald as one of the great nature writers of our time—and as a ringing voice of sorrow against the ravages of climate change. Read her to be enthralled, and read her as warning.
Buy Now: Vesper Flights on Bookshop | Amazon
5. The Dead Are Arising, Les Payne and Tamara Payne
What does it take to become a political revolutionary and cultural icon like Malcolm X? For nearly 30 years, Pulitzer Prize-winning journalist Les Payne compiled research and conducted original interviews about Malcolm's life to try to answer that question. Sadly, Payne died before he could finish the book, but his daughter Tamara Payne, who helped as a researcher, completed his mission. Together, they have written the essential book for understanding the force that was Malcolm, with deep insights into his childhood, his path to the Nation of Islam and his assassination. In this sweeping biography, which won a National Book Award, readers see a full portrait of a man, set against the vivid backdrop of an America torn apart by the fight for racial justice.
Buy Now: The Dead Are Arising on Bookshop | Amazon
4. Memorial Drive, Natasha Trethewey
Within the first pages of Pulitzer Prize-winning poet Natasha Trethewey's memoir, we learn of her mother's murder. In a wrenching prologue, Trethewey reflects on the moment when she was 19 years old and visited her mother's apartment the day after she was killed. The horrific trauma, and how she remembers it, is at the center of Memorial Drive: A Daughter's Memoir. The book is both a chilling portrait of a mother grappling with racism and abuse and a stunning dissection of the language we use to process memory and loss. In unpacking the events that led to her mother's tragic death, Trethewey's voice is controlled but powerful. And though we know how the story ends, the tension in its telling never falters, making its conclusion all the more gutting.
Buy Now: Memorial Drive on Bookshop | Amazon
3. The Dragons, the Giant, the Women, Wayétu Moore
At five years old, Wayétu Moore is consumed by thoughts of her mother, who is studying in New York City on a Fulbright scholarship. The rest of the family is in Liberia, where the promise of a reunion is interrupted by the emergence of civil war. In her stirring memoir, Moore describes her family's journey as they are forced to flee their home on foot in pursuit of safety. She narrates their saga through the eyes of her younger self, culminating in an imaginative examination of how we process hardship and dislocation. And she doesn't stop there. Moore picks apart her experience living in Texas, where her family eventually lands, and then catapults back in time to write from her mother's point of view as a student in the U.S. It's an innovative and effective structure, one made possible by Moore's ability to so effortlessly capture the many voices of her family.
Buy Now: The Dragons, the Giant, the Women on Bookshop | Amazon
2. Minor Feelings, Cathy Park Hong
Seamlessly moving between cultural criticism and her own stories, poet Cathy Park Hong dissects her experiences as the American daughter of Korean immigrants in her searing essay collection, Minor Feelings: An Asian American Reckoning. She mines both personal and collective adversity in a series of narratives that ask urgent questions about the impact of racism against Asian Americans. Hong's essays are as impressive in their sharp nuance as they are in their breadth: she writes of her revelations watching Richard Pryor's stand-up, reflects on how she treats the English language in her poetry and explores the space made for minorities in American literature, among other subjects. In unpacking the indignity and isolation that she can be made to feel as an Asian American—feelings too often dismissed as "minor"—Hong reclaims her sense of self and calls for compassion.
Buy Now: Minor Feelings on Bookshop | Amazon
1. Caste, Isabel Wilkerson
In a year of endless tragedy for people across the country, but especially for Black Americans, The Warmth of Other Suns author Isabel Wilkerson returned with another transformative book on identity. The product of more than a decade of research and reporting, Caste: The Origins of Our Discontents is an electrifying work that reframes injustice and inequity in the U.S. as a caste system, not unlike those in India and Nazi Germany, with Black Americans in the position of least power. The Pulitzer Prize-winning journalist combines a deep study of history, interviews with experts and ordinary people around the world and frank yet moving stories from her own life to develop a compelling theory of American injustice and the roles we all play in perpetuating it.
Buy Now: Caste on Bookshop | Amazon
Read the rest of TIME's best-of 2020 coverage:
More Must-Read Stories From TIME
---
Write to Lucy Feldman at [email protected] and Annabel Gutterman at [email protected]
Sours: https://time.com/5913865/best-nonfiction-books-2020/
Audiobooks goodreads best nonfiction
The best nonfiction audiobooks take involved, often intimidating subjects and reinvigorate them with sharp narration so you can stay focused and on track. In this list, we'll share our picks for some of the best nonfiction audio out there, encompassing a wide array of topics—from the entire history of humanity to astrophysics to the American prison system. No matter your preference, our list will keep you engaged with some of the most fascinating, deeply human real-life stories our catalog has to offer. Here are our picks for the best nonfiction audiobooks.
Sours: https://www.audible.com/blog/article-best-nonfiction-audiobooks
6 Goodreads Tips \u0026 Hidden Features
Audiobooks are a relatively new addition to my reading life, but they've enabled me to read 25-30 more books each of the past two years…so, they're a welcome addition! And, it seems many other readers are figuring out how to work audiobooks into their reading lives as well because audiobooks is the fastest growing segment of the publishing industry.
I initially didn't think audiobooks worked for me because I tried listening to fiction while exercising and had trouble following the stories. Once I tried listening to nonfiction (generally lighter nonfiction) at other times of day (while driving, getting dressed and ready for bed, doing chores, etc), I was off to the races with audiobooks! So, I thought I'd share my favorite nonfiction audiobooks! And, if you've had trouble concentrating on audiobooks, I'd highly recommend trying some light nonfiction before giving up entirely!
And, I'll continue to update this list as I find more great nonfiction audiobooks!
Latest Addition (August 19, 2021)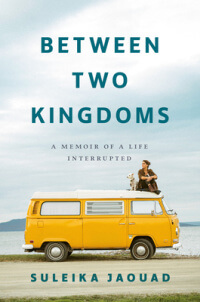 Between Two Kingdoms
by Suleika Jaouad
Nonfiction – Memoir (Released February 9, 2021)
13 Hours and 2 Minutes
Buy from: Amazon | Bookshop.org

Plot Summary: Jaouad shares her experience of being diagnosed with leukemia at age 22, her journey through treatment, and trying to figure out how to live her life once she went into remission.
My Thoughts: I wanted to give 2 separate ratings to this memoir. The first part chronicling her diagnosis and treatment was 5 stars. I loved how she addressed the emotional side of cancer including what happens with your romantic relationships (especially given hers was pretty new), sex, feeling like a burden to everyone, having no purpose other than being a patient, friendships, and having cancer as a 22 year old. The second part covered the rudderless feeling once the thing she'd been focused on for years was finished and a road trip she took after going into remission. I don't love road trip books and the people and places she went ran together in my head. 3.5 stars for the second half, so 4.25 stars overall.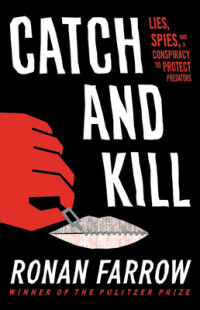 Catch & Kill
 by Ronan Farrow
Nonfiction – Investigative Journalism (Released October 15, 2019)
10 Hours and 43 Minutes
Buy from: Amazon | Bookshop.org

Plot Summary: The story of Farrow's experience trying to break the Harvey Weinstein sexual harassment / assault scandal for NBC.
My Thoughts: Farrow's story of his experience trying to break the Harvey Weinstein sexual harassment / assault scandal for NBC reads like a thriller. Farrow's take on this story (compared to She Said by Jodi Kantor and Megan Twohey) focuses on NBC's and Harvey Weinstein's efforts to kill the story (which include cloak and dagger tactics) and illustrates just how tainted actual freedom of the press is by power, money and connections.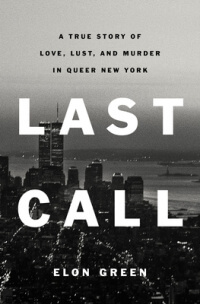 Last Call: A True Story of Love, Lust, and Murder in Queer New York
by Elon Green
Nonfiction – True Crime (Released March 9, 2021)
8 Hours and 11 Minutes
Buy from: Amazon | Bookshop.org

Plot Summary: The story of the "Last Call Killer" who preyed on gay men in NYC in the 1990's.
My Thoughts: This was one of the best audiobooks I listened to in 2021! It's part true crime / part social justice. I loved how Green addressed a broader issue through these particular crimes, giving this true crime story a purpose. Green shines a light on the victims…and I really felt for them and their struggles. He goes into the history behind gay violence and law-enforcement's reaction or non-reaction in the 1990's, which was incredibly sad.
Nowhere Girl by Cheryl Diamond
Nonfiction – Memoir (Release Date: June 15, 2021)
10 Hours and 37 Minutes
Buy from: Amazon
 | Bookshop.org

Plot Summary: Cheryl shares the story of her childhood on the run (her family lived under multiple assumed names in multiple countries always using fake documents as they attempted to evade the people that were chasing them).
My Thoughts: Cheryl Diamond's memoir will blow your mind in a "truth is stranger than fiction" Educated and The Glass Castle kind of way. Diamond shares the ups and downs of living an incredibly unpredictable and stressful childhood, the long-term impact it had on her mental health, and the confusion surrounding finding out who was chasing them and who she could trust. I loved the audiobook and hadn't been this engrossed in an audiobook since I listened to Smacked by Eilene Zimmerman (which was in my 2020 Summer Reading Guide).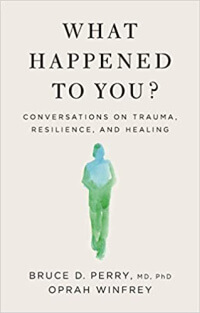 What Happened to You?: Conversations on Trauma, Resilience, and Healing
by Oprah Winfrey and Dr. Bruce Perry
Nonfiction – True Crime (Released March 9, 2021)
8 Hours and 27 Minutes
Buy from: Amazon | Bookshop.org

Plot Summary: Oprah and child psychologist / neuroscientist Dr. Bruce Perry team up to talk about trauma, how it scientifically impacts the brain, how this plays out in trauma survivors' lives, and how to recover from trauma.
My Thoughts: Oprah comes at childhood trauma from a story perspective and Dr. Perry adds the clinical perspective in an accessible way. In all my reading about childhood trauma, I think this book is the best place to start and would be perfect to read before moving on to The Body Keeps the Score. And, the audiobook is produced like a podcast of a conversation between Oprah and Dr. Perry…and includes segments from Oprah's TV show featuring trauma survivors.
The List
Memoirs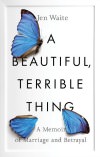 A Beautiful, Terrible Thing by Jen Waite
Memoir (Released July 11, 2017)
6 Hours and 41 Minutes
Affiliate Link: Buy from Amazon
Plot Summary: Waite's story of her marriage to a psychopath / sociopath (Marco).
My Thoughts: There's cheating and then there's cheating as part of a pattern of psychotic or sociopathic behavior. Jen discovers her husband is cheating on her soon after having their first child. Then, she discovers a whole web of lies and starts to realize he's not the man he seemed. I listened to this book on audio and was absolutely riveted…I ignored new podcasts to listen, something I don't normally do. Jen chronicles her slow process of realization and recover, which definitely made me wonder if some people I know are also sociopaths.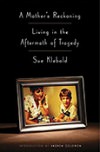 A Mother's Reckoning
 by Sue Klebold
Memoir (Released February 15, 2016)
11 Hours and 31 Minutes
Affiliate Link: Buy from Amazon

Summary: Columbine shooter Dylan Klebold's mother (Sue) shares her struggle following the shooting and Dylan's suicide in this poignant memoir.
My Thoughts: I was initially skeptical of this one (would she just try to excuse her son's actions?) and, while she did search for a "why?", there was much more to this extremely complex story. I was riveted.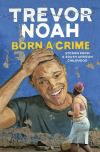 Born A Crime
 by Trevor Noah
Memoir (Released November 15, 2016)
8 Hours and 44 Minutes
Affiliate Link: Buy from Amazon

Summary: The Daily Show host Trevor Noah's memoir about growing up as a mixed race child in apartheid South Africa.
My Thoughts:Born A Crime is technically a celebrity memoir, but it's actually not that at all. It is a heartfelt, funny, sad, and warm story about growing up as an outcast in an incredibly oppressive place.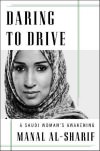 Daring to Drive
 by Manal al-Sharif
Memoir (Released June 13, 2017)
10 Hours and 17 Minutes
Affiliate Link: Buy from Amazon
Summary: al-Sharif started the campaign for women to drive in Saudi Arabia and this book is the story of her life as well as a stark portrayal of the oppression women face in Saudi Arabia.
My Thoughts: This is one eye-opening, heart-breaking read and is perfect for anyone who loved The Underground Girls of Kabul by Jenny Nordberg (my review).
Eat a Peach
by David Chang, Narrated by the author
Memoir – Food / Cooking, Released September 8, 2020
9 Hours, 6 Minutes
Affiliate Link: Buy from Amazon
Plot Summary: Chang's memoir about growing up Korean American in Northern Virginia, his struggle with mental illness, and how he built his Momofuko restaurant empire.
My Thoughts:Eat a Peach might be my all-time favorite food memoir, but it is much more than just a food memoir. Chang talks about what it's like to be an Asian American who does not fit traditional Asian stereotypes (i.e. he's not book smart and he's a big guy), going into a non-traditional profession as the child of Korean immigrants, his childhood as a golf prodigy (what?!), and his struggle with mental illness (bipolar disorder). He's incredibly self-deprecating and I love his philosophy on food. Full Review.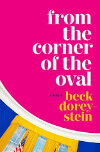 From the Corner of the Oval
by Beck Dorey-Stein, Narrated by the Author
Memoir – Politics, Released July 10, 2018
9 Hours, 54 Minutes
Affiliate Link: Buy from Amazon
Plot Summary: A quarter life crisis memoir set in the world of politics…written by Obama's White House stenographer.
My Thoughts: This memoir was my favorite audiobook of 2018! It's like listening to your fun friend who happens to have a White House job (stenographer) with extensive access to the President give you all the very best anecdotes (plus, a good dose of her love life) over a glass of wine! It's fun, snarky, and heart-felt and Beck is the rare "DC creature" who doesn't take herself too seriously. Many Goodreads reviewers complained about the focus on her love life (and bad decisions), but I think it made her more endearing and relatable…and let's get real, many of us (including me) have been there at some point in our lives! This is a great pick if you loved Who Thought This Was a Good Idea? by Alyssa Mastronmonaco or The Hopefuls by Jennifer Close (my review) and would make a great graduation gift. P.S. – Beck was on the Episode 26 of the Sarah's Book Shelves Live podcast!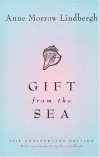 Gift from the Sea
 by Anne Morrow Lindbergh
Memoir (Released 1955)
2 Hours and 26 Minutes
Affiliate Link: Buy from Amazon
Summary: Lindbergh reflects on motherhood and being a woman during her solo vacation in a beach house.
My Thoughts: My Mom gave me this slim book when I was pregnant with my first child seven years ago and it didn't make much of an impact on me. But, Will Schwalbe made me want to try it again in his Books for Living
. The second time, it spoke directly to my core…maybe because I had seven years of motherhood under my belt by then. A must read for every woman trying to balance being a mother with maintaining their own identity.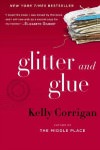 Glitter and Glue
 by Kelly Corrigan
Memoir (Released February 4, 2014)
5 Hours and 38 Minutes
Affiliate Link: Buy from Amazon
Summary: Corrigan's shares her realizations about motherhood and her own mother while serving as somewhat of a surrogate mother to two Australian children who had lost their own mother.
My Thoughts: While Glitter and Glue didn't blow me away quite as much as the first memoir I read by her (Tell Me More), I still relished sinking back into Corrigan's signature brand of heartfelt, relatable, and sometimes irreverent observations about life and motherhood. Corrigan hadn't given much thought to what it's like to mother someone or quite appreciated her mother until she stepped into the role of surrogate caring for two children who had lost their own. If you like women's life observations-type writing (think Anna Quindlen, Cheryl Strayed), Kelly Corrigan should be next on your list!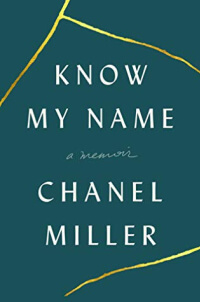 Know My Name
by Chanel Miller, Narrated by the author
Memoir, Released September 24, 2019
15 Hours, 24 Minutes
Affiliate Link: Buy from Amazon
Plot Summary: Miller's (known at the time as "Emily Doe") story of her experience as the sexual assault victim of Stanford swimmer Brock Turner.
My Thoughts: Let's just get this out of the way before we talk about the story…Miller can write. There is a reason her victim's impact statement went viral at the time. In addition to her own emotions, Miller presents an eloquent, rage-filled takedown of the justice system, how it treats victims, and the hoops victims are required to jump through to get justice for their perpetrators (pay attention to a powerful passage on this at the 81-82% mark). Full Review.
Lots of Candles, Plenty of Cake
 by Anna Quindlen
Memoir (Released April 24, 2012)
7 Hours and 7 Minutes
Affiliate Link: Buy from Amazon
Summary: Anna Quindlen talks about her experience as a woman in her own life and applies it to women everywhere.
My Thoughts: Listening to Lots of Candles, Plenty of Cake
 was like seeing a therapist and falls into the same category as Cheryl Strayed's Tiny Beautiful Things
. Quindlen has such a grounded, practical outlook on life that really puts things in perspective and this book would have made my overall Best Books of 2017 list had it been published that year!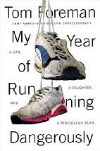 My Year of Running Dangerously
 by Tom Foreman
Memoir (Released October 6, 2015)
6 Hours and 27 Minutes
Affiliate Link: Buy from Amazon
Summary: After CNN Correspondent Tom Foreman's daughter challenges him to train for a marathon with her, he ends up running 3 marathons, 4 half marathons, and an ultra-marathon in one year.
My Thoughts: Not only is this memoir about an impressive running feat, but it's a sweet story of a father and daughter connecting over a shared hobby.
My Time Among the Whites
by Jennine Capo Crucet, Narrated by the author
Memoir, Released September 5, 2019
4 Hours, 27 Minutes
Affiliate Link: Buy from Amazon
Plot Summary: Capo Crucet's story of growing up Cuban in the Miami area and then proceeding to a mostly white, Ivy League college (Cornell), followed by grad school in Nebraska (also very white).
My Thoughts: In My Time Among the Whites, Capo Crucet talks about how Cubans are more or less treated as white in Miami and what it was like to arrive at Cornell to realize Cubans are not treated as white outside of Miami. She conveys serious messages in a heartfelt and sometimes humorous way and the overall trajectory and tone of the book reminded me of I'm Still Here by Austin Channing Brown (an #ownvoices memoir about growing up Black in white spaces…including school and work). Full Review.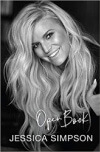 Open Book
by Jessica Simpson
Memoir, Released February 4, 2020
416 Pages
Affiliate Link: Buy from Amazon
Plot Summary: The businesswoman, singer, and reality star talks candidly about her life and career.
My Thoughts: I was so pleasantly surprised by this book! The title is perfect…Simpson is an open book with her life. She talks about her struggle with weight and body image, her high profile romances (including more than I ever knew about her relationship with John Mayer), and starting her clothing business. One of the best celebrity memoirs I've ever read (4.5 stars)! Full Review.

Save Me the Plums
by Ruth Reichl, Narrated by the Author
Memoir, Released April 2, 2019
7 Hours, 55 Minutes
Affiliate Link: Buy from Amazon
Plot Summary: This memoir by long-time restaurant critic and Editor-in-Chief of Gourmet Magazine is a look behind-the-scenes of Gourmet during a time when they were trying to re-vamp the magazine.
My Thoughts: I love "behind-the-scenes of business" stories and I loved this one. But, Reichl also gets personal. She talks about growing up with a bi-polar mother, the stress being a restaurant critic caused within her own family (i.e. it's hard to be gone almost every night when you have a child), and her feelings of imposter syndrome when she took over the top job at Gourmet without any editorial or magazine experience. And, though this memoir isn't primarily about the food, Reichl's glittering food writing is there.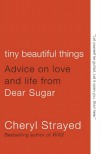 Tiny Beautiful Things by Cheryl Strayed
Memoir (Released July 10, 2012)
9 Hours and 41 Minutes
Affiliate Link: Buy from Amazon
Summary: A compilation of columns from Strayed's time as the Dear Sugar advice columnist for The Rumpus.
My Thoughts: Strayed blends empathy, truth, bluntness, and humor to form a perfect blend of "yes, that's exactly how it is" observations about life and useful, non-judgmental advice about how to live it. I'm generally not an advice column type of person, but this audiobook (read by the author) earned 5 stars from me!

Who Thought This Was a Good Idea?
 by Alyssa Mastromonaco
Memoir (Released March 21, 2017)
5 Hours and 58 Minutes
Affiliate Link: Buy from Amazon
Summary: The behind-the-scenes memoir by President Obama's former Deputy Chief of Staff.
My Thoughts: Who Thought This Was a Good Idea? is technically a political memoir, but it really doesn't include any politics. It's more a juicy, behind-the-scenes look at working in the White House and on Obama's campaign trail sprinkled with tips on making the most of your career…all told through the voice of someone you'd love to grab a glass of wine with!
Investigative Journalism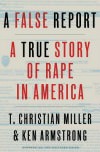 A False Report: A True Story of Rape in America by T. Christian Miller & Ken Armstrong
True Crime – (Released February 6, 2018)
10 Hours and 6 Minutes
Affiliate Link: Buy from Amazon
Summary: The true story of a woman (Marie) who was charged with lying about a rape and the detectives who were responsible for her case.
My Thoughts:A False Report is excellent true crime mixed in with a bit of history of rape investigation and would make a great companion read to I'll Be Gone in the Dark (my review).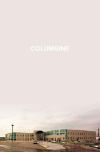 Columbine
by Dave Cullen, Narrated by Don Leslie
Investigative Journalism / True Crime, Released March 1, 2019
14 Hours, 6 Minutes
Affiliate Link: Buy from Amazon
Plot Summary: The definitive account of the Columbine school shootings investigated and told by one of the first reporters on the scene.
My Thoughts: It took me forever to listen to this one (it's 16 hours long), but it was well worth the time. Sue Klebold's memoir, A Mother's Reckoning
, resurrected my interest in the Columbine shooting and Columbine was an excellent companion listen. Don Leslie's narration, especially in the beginning, made me feel the frenzy of the actual shooting and the survivors' immediate reactions. And, particularly fascinating was the detail Cullen shared about the shooters' histories prior to the shooting (leading to their very different motivations…and, were they psychopaths?), the media's response and inaccuracies, and a police cover-up. Meticulously researched and an iconic true crime book.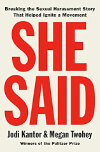 She Said: Breaking the Sexual Harassment Story That Helped Ignite a Movement
by Jodi Kantor and Megan Twohey, Narrated by Rebecca Lowman, Jodi Kantor and Megan Twohey
Nonfiction – Investigative Journalism (Released September 10, 2019)
9 Hours, 52 Minutes
Affiliate Link: Buy from Amazon
Plot Summary: Kantor and Twohey's story of how they broke the Harvey Weinstein sexual harassment story for The New York Times.
My Thoughts: I love investigative journalism, particularly on audio. And, She Said is a standout. I knew the general framework of the Harvey Weinstein story going in, but I truly didn't understand the breadth and scope of his abuse or the investigation itself until I listened to this book. This book is important, but it's also a riveting listen. I often chose to listen to this over podcasts (which is my personal sign of a winning audiobook). She Said is one of my favorite audiobooks of 2019! Full Review.
The Office: The Untold Story of the Greatest Sitcom of the 2000's
by Andy Greene, Narrated by a full cast
General Nonfiction, Released March 24, 2020
14 Hours, 20 Minutes
Affiliate Link: Buy from Amazon
Plot Summary: An oral history of the TV series The Office.
My Thoughts: The recent Office Ladies podcast gets into the nitty gritty of each individual episode, but The Office takes a more macro look at the show. Greene uses the oral history format (which I love) to share the backstory of how the show got adapted from British TV, cast, developed over the years, and ultimately came to an end after Season 9. Rather than focus on every episode, it highlights a certain number of "key episodes" within the bigger picture story. Full Review.

The Mockingbird Next Door
 by Marja Mills
General Nonfiction (Released July 15, 2014)
8 Hours and 11 Minutes
Affiliate Link: Buy from Amazon

Summary: Chicago Tribune journalist Marja Mills was improbably accepted by famously private Harper and Alice Lee when she visited Monroeville, AL for a story and ended up living next door to them.
My Thoughts: This story is as much about Mills' journey to friendship with the Lees as it as about Lee herself. As I was listening, I almost felt like I was in To Kill A Mockingbird. For a real treat, pair with Episode 172 of From the Front Porch podcast about Annie Jones' visit to Monroeville and a breakdown of what's happened with Harper Lee's estate since she passed away.
The Residence: Inside the Private World of the White House
 by Kate Andersen Brower
Nonfiction (Released August 7, 2015)
10 Hours and 16 Minutes
Affiliate Link: Buy from Amazon

Plot Summary: A portrait of life in the White House for the first families told from the perspective of the residence service staff.
My Thoughts: I love a good behind-the-scenes of anything Presidential book, especially the ones that don't really get into politics…and I've read a lot of them. The household service staff brings a unique viewpoint, since they see the first families at their most unguarded. Perfect if you're interested in the inner workings of the White House (especially if you liked Ronald Kessler's books, In the President's Secret Service and The First Family Detail)!

The Stranger in the Woods
 by Michael Finkel
General Nonfiction (Released March 7, 2017)
6 Hours and 19 Minutes
Affiliate Link: Buy from Amazon
Plot Summary: The true story about Christopher Knight, the man who lived alone in the Maine forest for 27 years before finally being arrested for stealing food and essentials from nearby vacation homes.
My Thoughts: This story is strange, but completely captivating. It's like a mash-up between a wilderness story and a study of the introverted personality trait and came extremely close to making my overall Best Books of 2017 list.
What Made Maddy Run
 by Kate Fagan
General Nonfiction – Sports (Released August 1, 2017)
7 Hours and 36 Minutes
Affiliate Link: Buy from Amazon

Plot Summary: The story of a seemingly perfect (if you looked at her Instagram account) teenager who commits suicide during her freshman year on the Penn State track team.
My Thoughts: This story is absolutely heart-breaking, but is a must-read for parents of young athletes…and, really, parents of all high-achieving young girls in the social media age.
What are your favorite nonfiction audiobooks?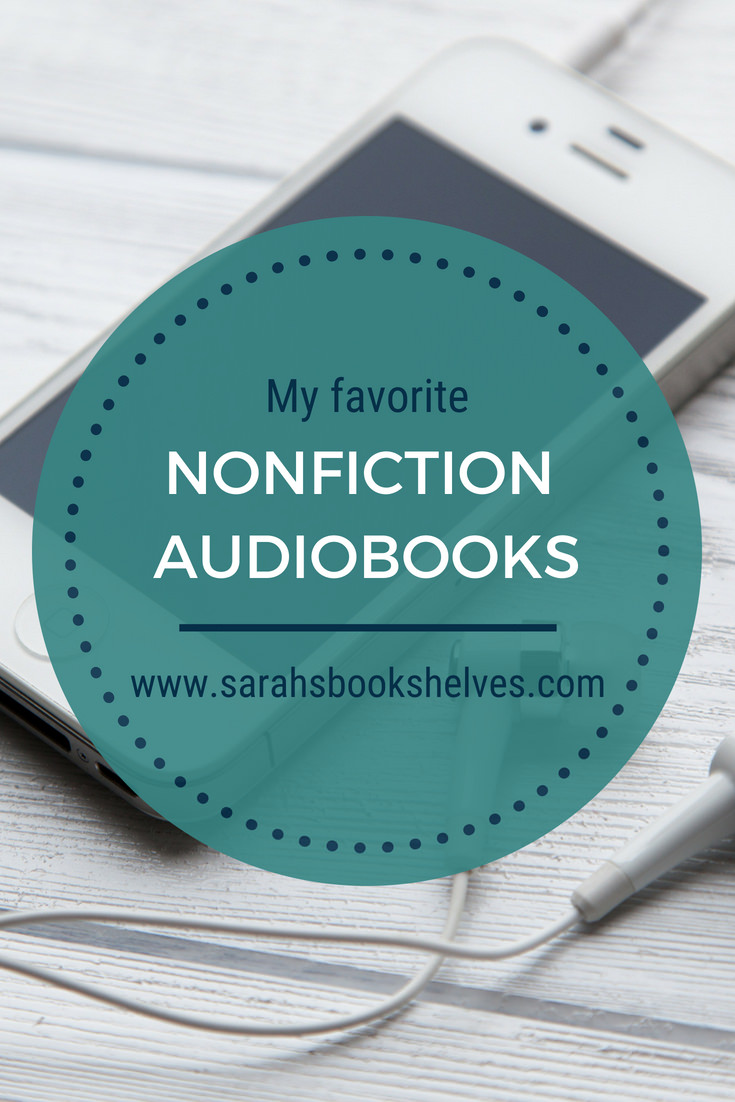 Sours: https://www.sarahsbookshelves.com/favorite-nonfiction-audiobooks/
Now discussing:
She periodically pulled the dick out of her mouth and squeezed it with her breasts, which made the caretaker simply lose his head. He mumbled some Armenian phrases of complete admiration, forgetting. That a colleague who was holding on to the eggs with one hand and the trunk with the other did not understand them. Yes, and she does not hear, for she is very keen on the process of sucking to the roulade of the national.
19346
19347
19348
19349
19350