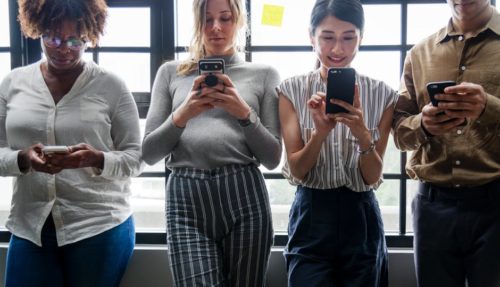 Before you visit the wonderful playground that is Orlando, follow some Instagram accounts to familiarise yourself with all it has to offer. Nowadays, there is an Instagram account for everything. From the comfort of your sofa, you can explore the catalog of pictures that show Orlando. Sit back and scroll through images of delicious food in Orlando's many restaurants, see ads for upcoming events and search the exciting attractions that await your arrival.
With these 12 Instagram, you will get super excited for your Orlando vacation. As well as following the below accounts you can also search keywords like #Orlando and #InternationalDrive.
Visit Orlando
The best place to start when it comes to the latest news about the city of Orlando is VisitOrlando. With more than 150,000 followers they provide up to date information about the latest exhibits, theme park events, local restaurants, and hotels.
For when you want to experience local culture, follow OrlandoWeekly. They share the hottest and trendiest things to do each day. For a variety of activities that provide a vibrant nightlife during your vacation, this is the best Instagram account to follow. Aimed at local residents, you can discover trendy clubs, comedy nights, a diverse range of music shows and sports events to support local teams.
Add romance to your trip with some inspiration from OrlandoDateNightGuide. They share the latest ideas for fun, adventurous, romantic and 'out of the box' dates in Orlando.
Follow Locals
If you prefer the personal views of local people opposed to companies enticing you to buy their products, check out these Orlando based bloggers. They share their thoughts and experiences on all things within and around the city.  BrunchandGloss is a lifestyle blogger that loves food, fashion, and beauty. Theorlandobloggers is a community of bloggers that share their opinions on their favorite parts of the city. Also, take a look at CentralFLTop5, especially if you are traveling to other parts of Central Florida. They have been sharing information with Orlando visitors since 2009. So, they know the city well.
Theme Parks on Instagram
Get inspired and excited for your trip to Orlando by looking at colorful images of the amazing theme parks you will shortly be visiting. The most popular accounts are WaltDisneyWorld, UniversalOrlando and SeaWorld Orlando. All three include photographs from inside the parks and behind the scenes. You can pick up useful tips on how best to navigate the parks and enjoy your time there to the max!
Foodie Fans
One of the great things about Instagram is the number of food photos we can all scroll through. As Orlando has such a great range of restaurants with thrilling menus, it is not a surprise that there are plenty of accounts to get your mouth watering and taste buds excited. Spare some time for OrlandoFoodieNews,  TastyChomps, and Eatlando. These accounts share images of a wide range of foods, such as seafood dishes, sugary donuts, and cocktails. We suggest finding the best-looking meals and snack and noting down their location, that way you can taste it for yourself.
If you liked this article, follow us on Instagram for a local guide about the hotels, things to see and travel tips!
Sours: https://www.orlandoescape.com/orlando-instagram/
Hashtags for #universalstudios
Best #universalstudios hashtags
Grow your instagram using the most popular universalstudios hashtags
Second most liked instagram hashtags used with universalstudios
Use one of these sets of hashtags in your next instagram post and you'll see a big boost.
Hashtag report
Post using this hashtag6,116,871
RELATED hashtags for #universalstudios
Use this list to find new related hashtags for your posts
| # | Hashtag | Posts |
| --- | --- | --- |
| 1 | #universalstudiosjapan | 1,226,001 |
| 2 | #universalstudioshollywood | 658,225 |
| 3 | #universalstudiosorlando | 424,855 |
| 4 | #universalstudiosingapore | 251,556 |
| 5 | #universalstudiossingapore | 159,742 |
| 6 | #universalstudiosflorida | 150,913 |
| 7 | #universalstudiososaka | 14,228 |
| 8 | #universalstudiossg | 10,813 |
| 9 | #universalstudiosmonsters | 8,989 |
| 10 | #universalstudioshorrornights | 7,585 |
| 11 | #universalstudiosresort | 5,769 |
| 12 | #universalstudiosfl | 3,248 |
| 13 | #universalstudiostour | 3,155 |
| 14 | #universalstudiosislandsofadventure | 2,899 |
| 15 | #universalstudiosbacklot | 2,346 |
| 16 | #universalstudiosphotography | 2,143 |
| 17 | #universalstudiosthailandfanclub | 1,902 |
| 18 | #universalstudiosfood | 1,877 |
| 19 | #universalstudiosvacation | 1,803 |
| 20 | #universalstudiosstyle | 1,418 |
The number after hashtag represents the number of instagram posts for that hashtag.
Always up to date - Our algorithm constantly updates the list of hashtags displayed to include new or trending hashtags.
Last update was on 2021-09-25 19:28:43
View instagram photos and videos for #universalstudios
Sours: http://best-hashtags.com
You don't have to be a professional to take beautiful photos at Universal Orlando Resort. Whether you're looking to step up your social-media game or to simply have memorable snapshots to share with your family and friends, here are our best tips for capturing every bit of the epicness of your next Universal adventure.
The early bird gets the worm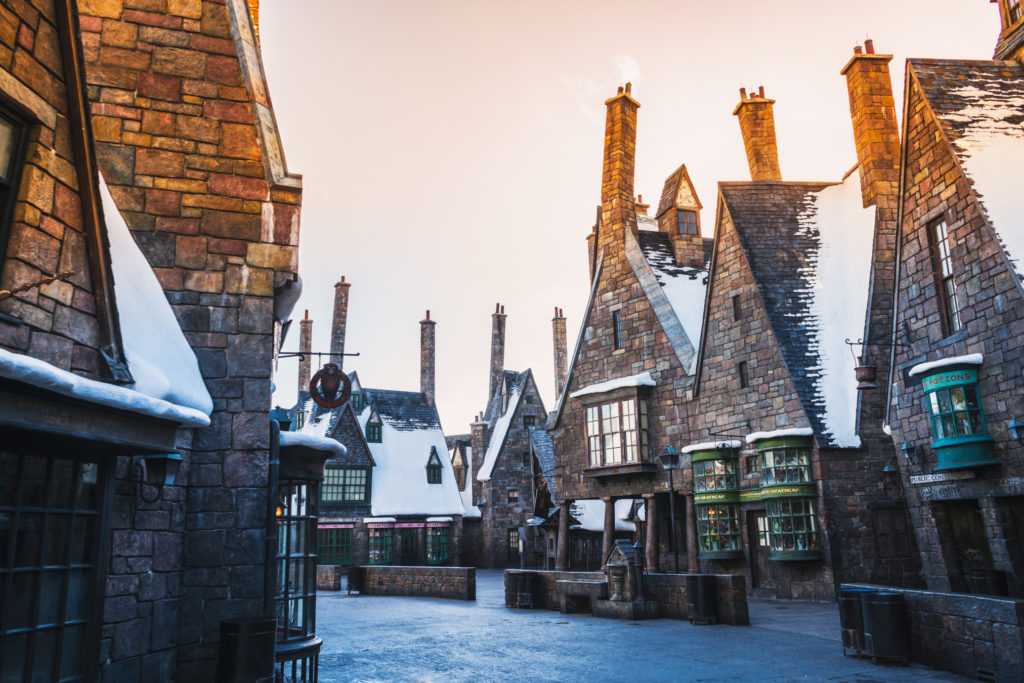 If you want to snag one of those rare and magical shots without crowds, our advice to is to arrive at the parks as early as possible. Take advantage of Early Park Admission, if you can, and get your speed-walk on. The Wizarding World of Harry Potter is particularly photogenic when absent of its usual flow of guests, and the early-morning sun typically makes for crisp and vibrant lighting.
Shoot for the stars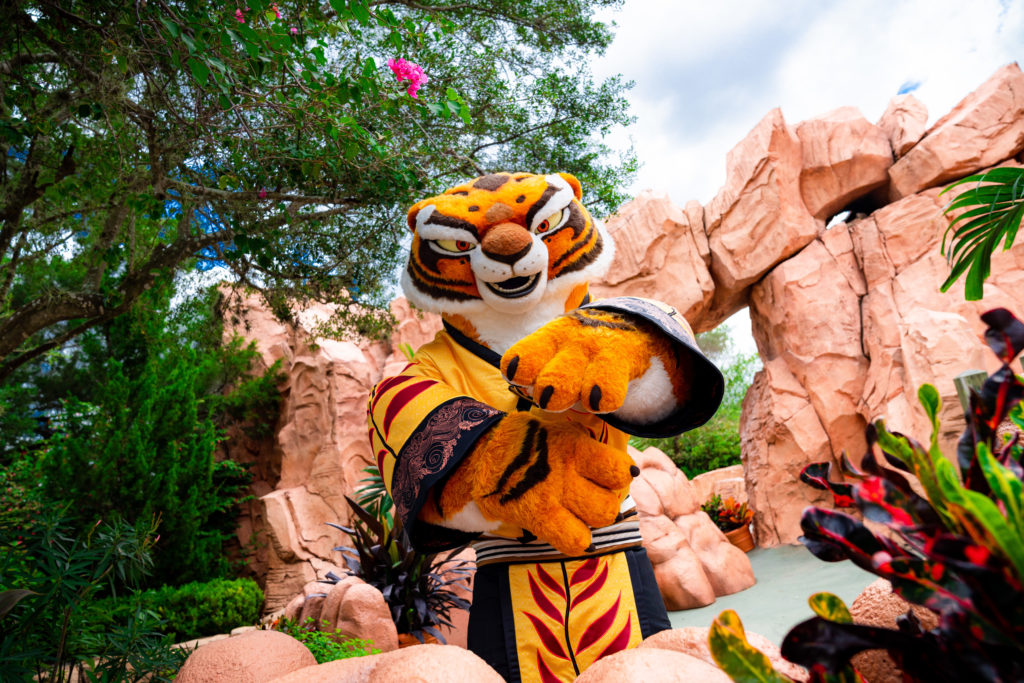 You can find a variety of characters making appearances around each park, providing awesome photo opportunities for fans and newcomers alike. It's not every day you get to snap a pic with Captain America or Beetlejuice, and these superstars are more than happy to strike the perfect pose and help you create unique vacation memories. You'll also find several outdoor shows around the parks, such as Marilyn Monroe and the Diamond Bellas and the Triwizard Spirit Rally, that also make for exciting, in-motion shots.
Embrace the foodie within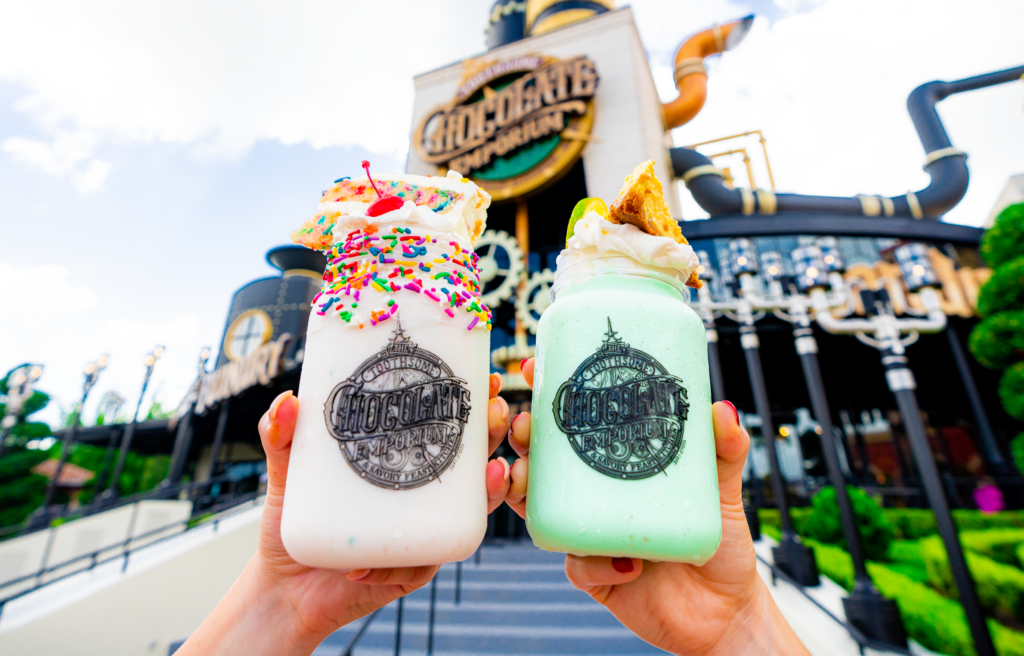 Universal Orlando is home to some insanely photogenic food and beverage selections – and if Instagram rejoices over anything, it's food pics. Some of our favorite treats to catch on camera are The Big Pink from Lard Lad Donuts, any milkshake from The Toothsome Chocolate Emporium & Savory Feast Kitchen, Waturi Fusion ice cream from Koka Poroka, Who Hash from Green Eggs and Ham Cafe, the Ocean Attack from Chez Alcatraz, Burgooshi from The Cowfish Sushi Burger Bar, and – of course – Butterbeer in any of its forms.
Capture the action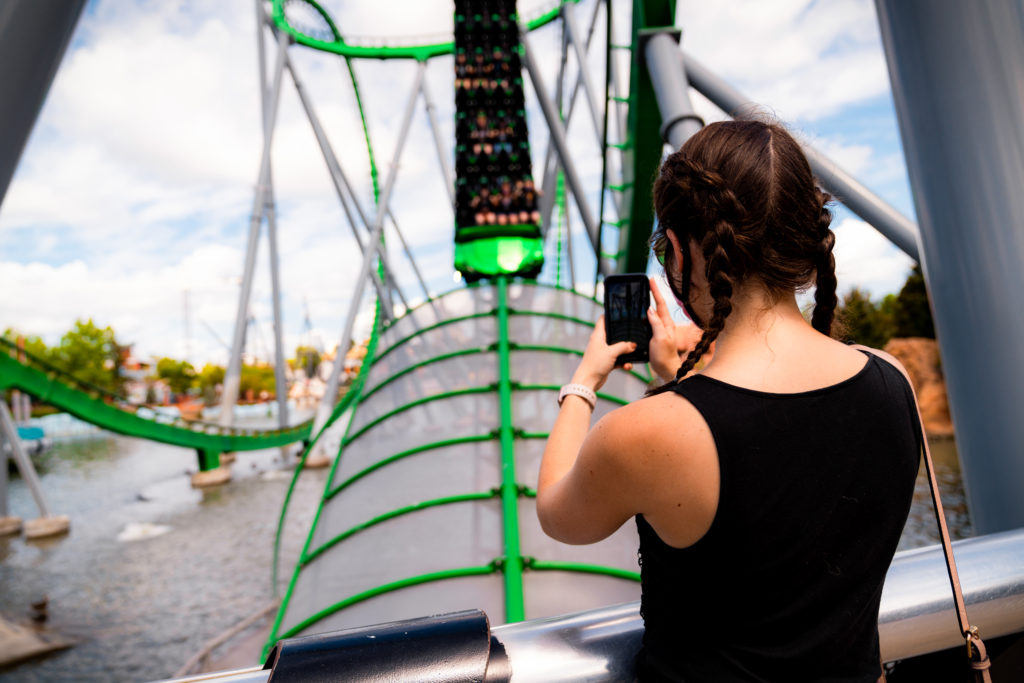 Some of the coolest shots you can snag are of the rides in action. There are several attraction-viewing areas perfect for capturing all of the drops, flips, twists, and turns your Instagram feed needs. If your phone/camera has shutter mode, this would be a great time to utilize it – the splashdowns of water rides also make for spectacular action shots (bonus points if all of the riders' hands are up!).
Some of our favorite attractions to photograph are Dudley Do-Right's Ripsaw Falls, The Incredible Hulk Coaster, Jurassic Park River Adventure, Hollywood Rip Ride Rockit, Popeye & Bluto's Bilge-Rat Barges, and Doctor Doom's Fearfall.
Background check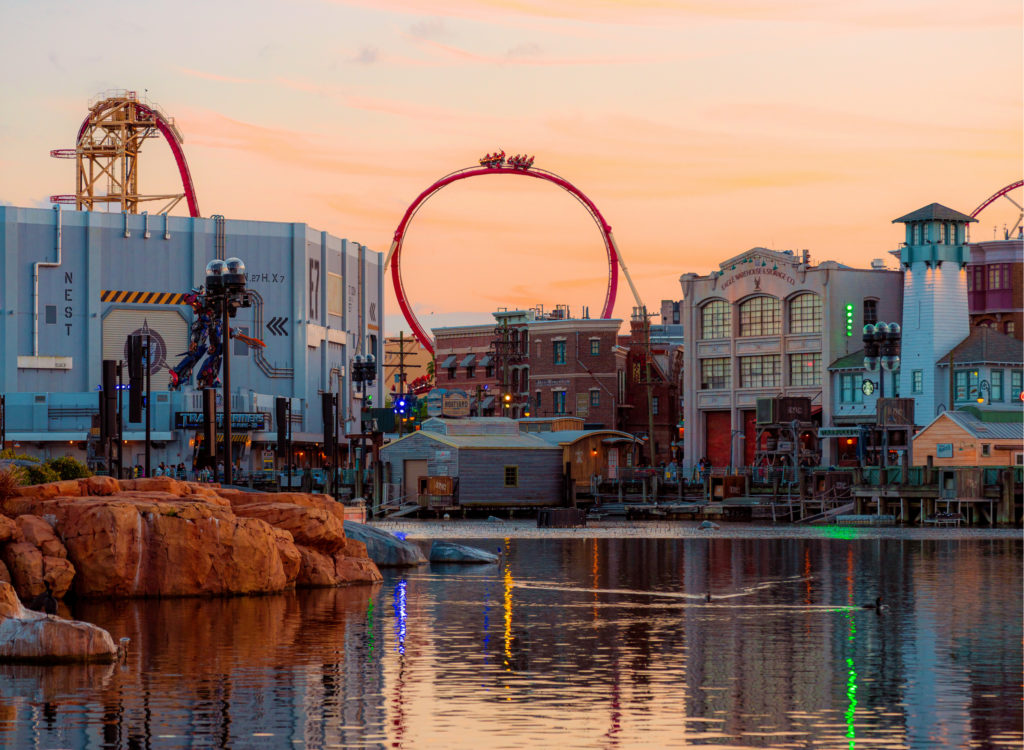 Whether you're going for a selfie or a scenic panorama, a good backdrop can be the difference between 10 likes and 110 likes. The architecture of the parks provides some awesome backgrounds for your photos, from city facades to mystical grottos – try to include these in the frame! You can also capture particularly lovely views overlooking the central bodies of water in each theme park, which provide great backdrops for family/group photos and skyline pics. If you plan on staying until dark, sunset shots are always an easy way to make your followers green with vacation envy.
Our favorite photo spots around Universal Orlando
Still wondering where the best photo ops are around Universal Orlando Resort? Worry not – for those of you seeking specific suggestions, keep reading for a list of our favorite places to wield those theme-park photography skills.
Let's start at the theme park that started it all for Universal, Universal Studios Florida:
The Universal Studios arches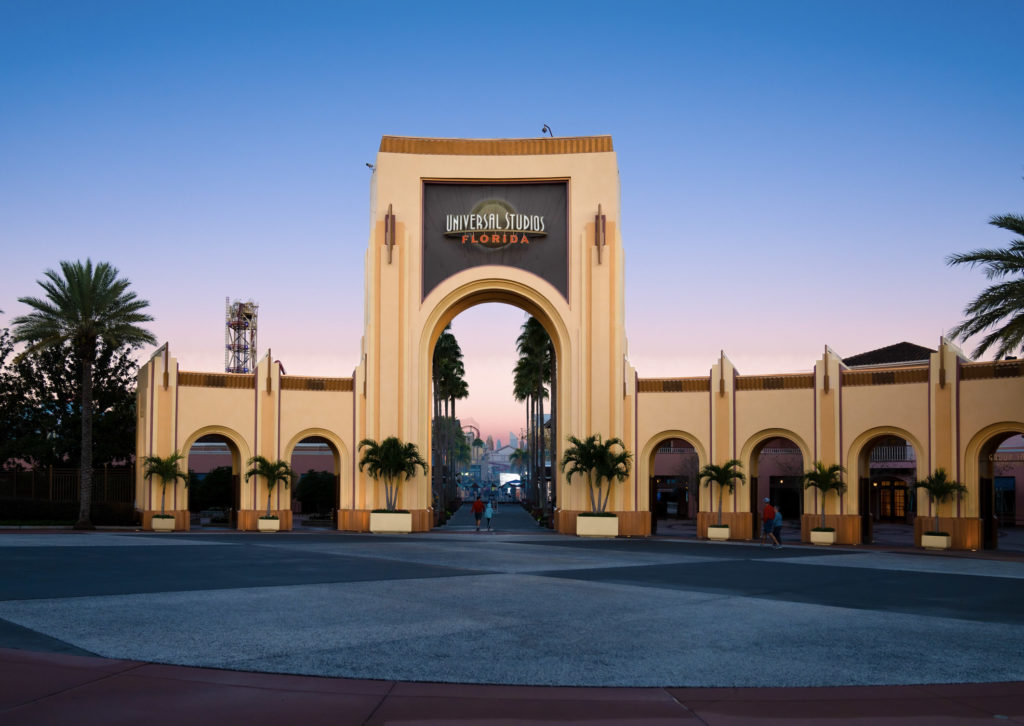 The vintage cars in front of Mel's Drive-In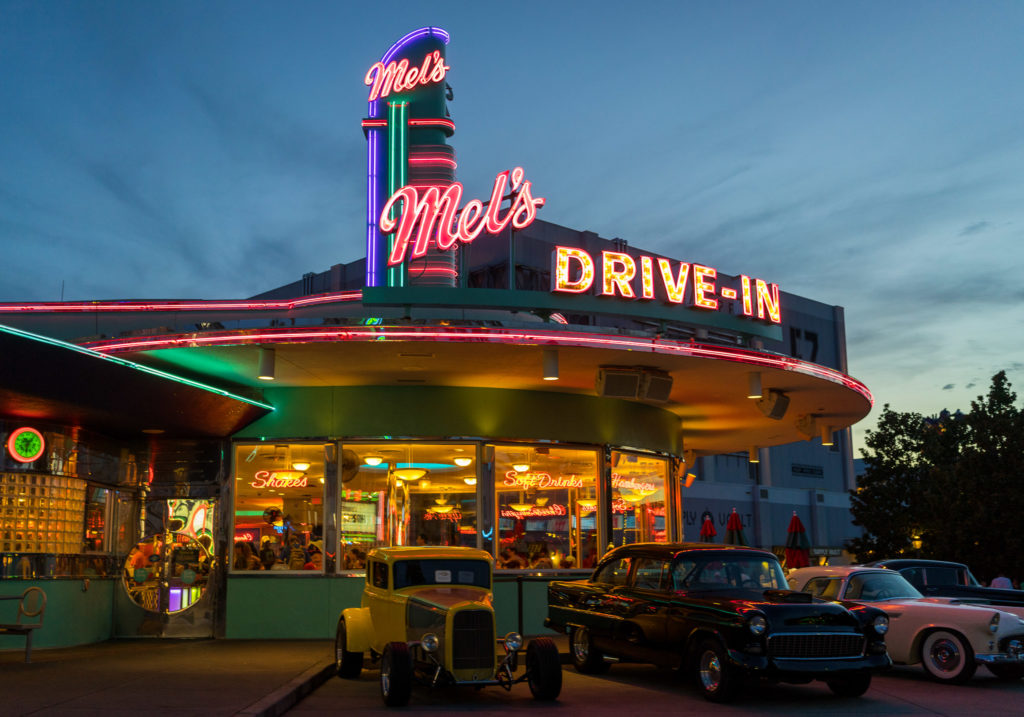 The fire-breathing dragon in Diagon Alley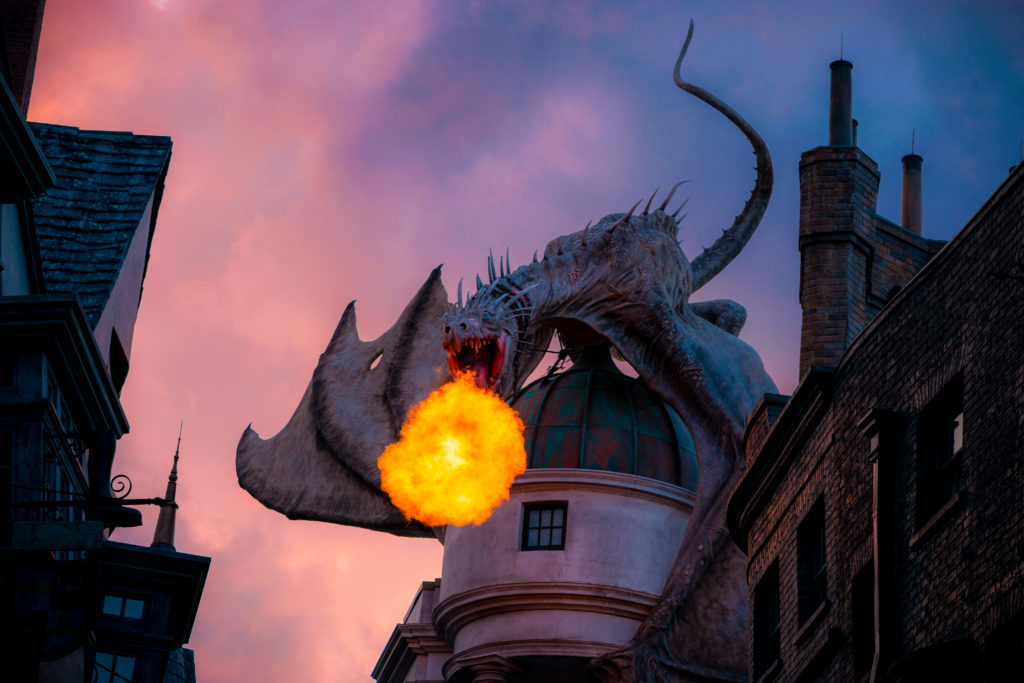 The character statues around Springfield, USA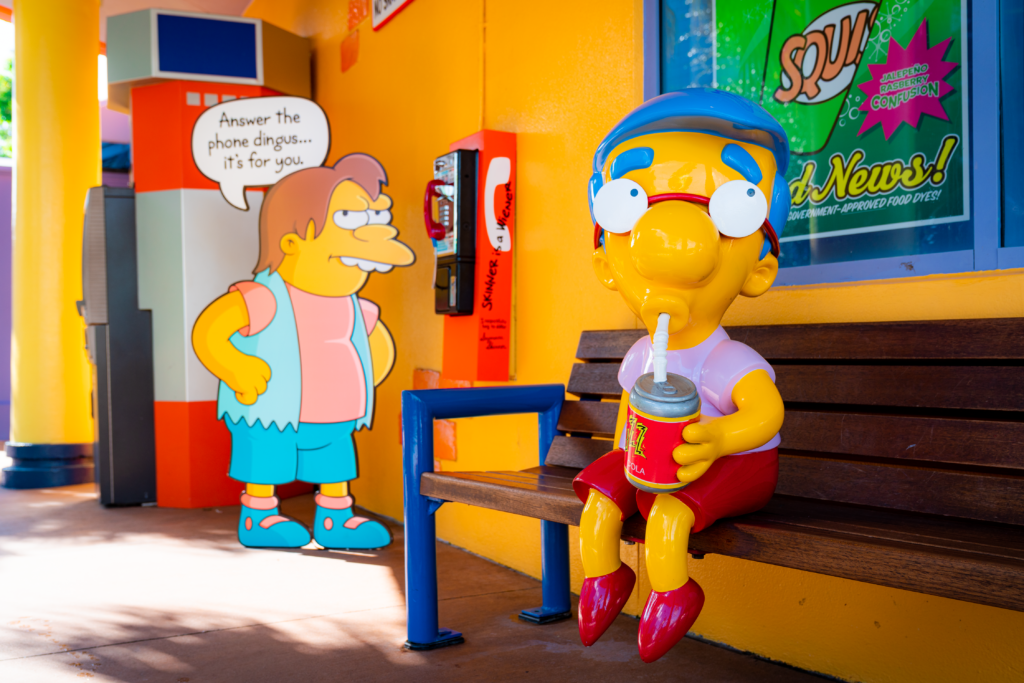 The Jaws tribute behind Chez Alcatraz
The phone booth in London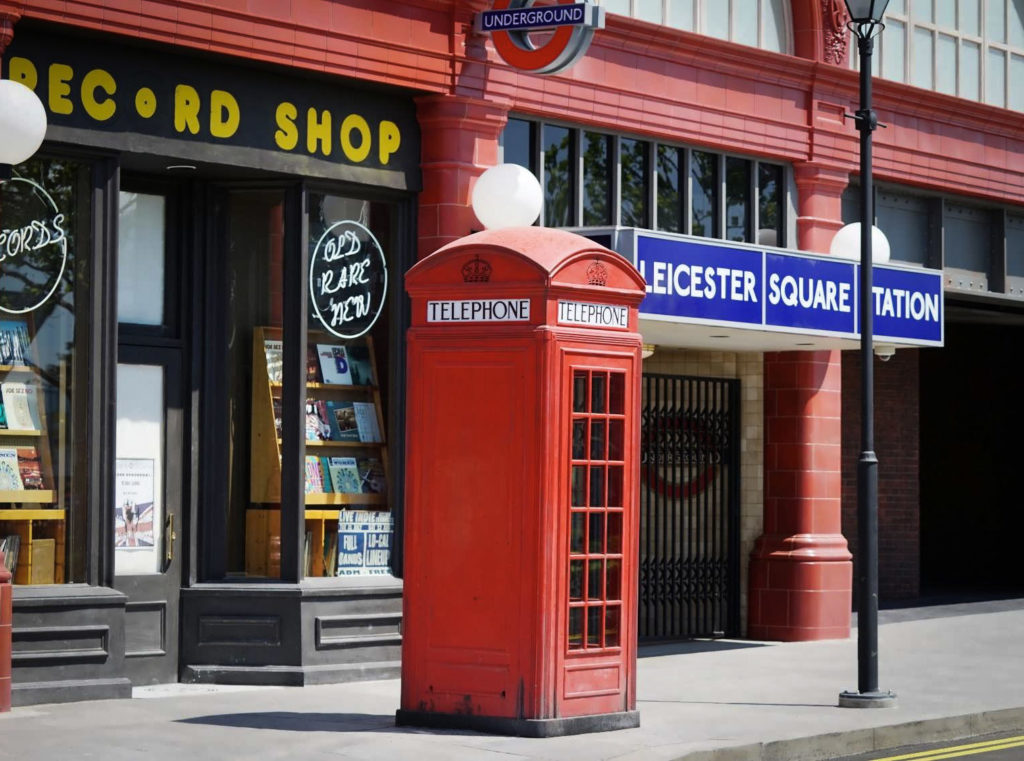 Now, let's head over to Islands of Adventure:
The Toon Lagoon thought bubbles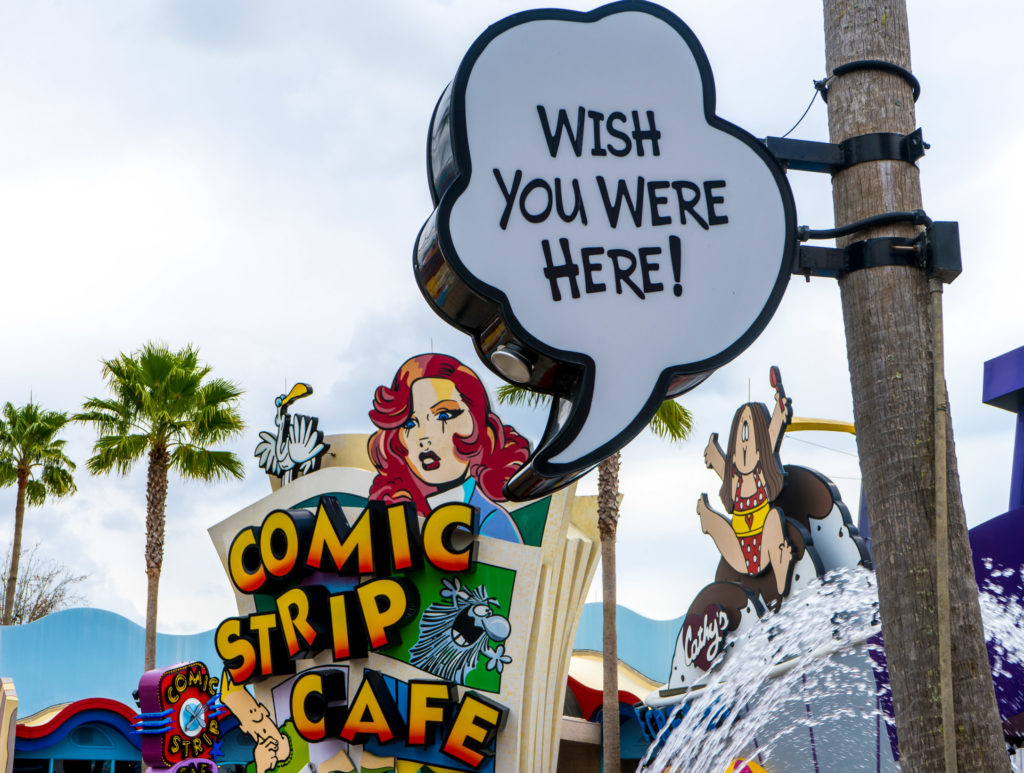 The Truffula Trees in Seuss Landing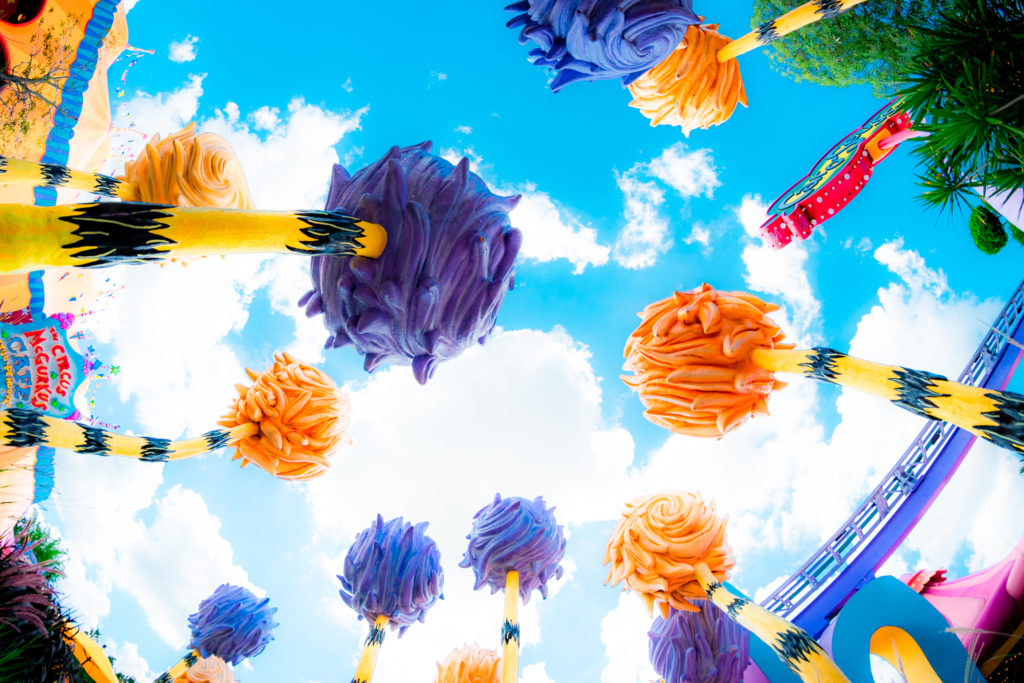 Raptor Encounter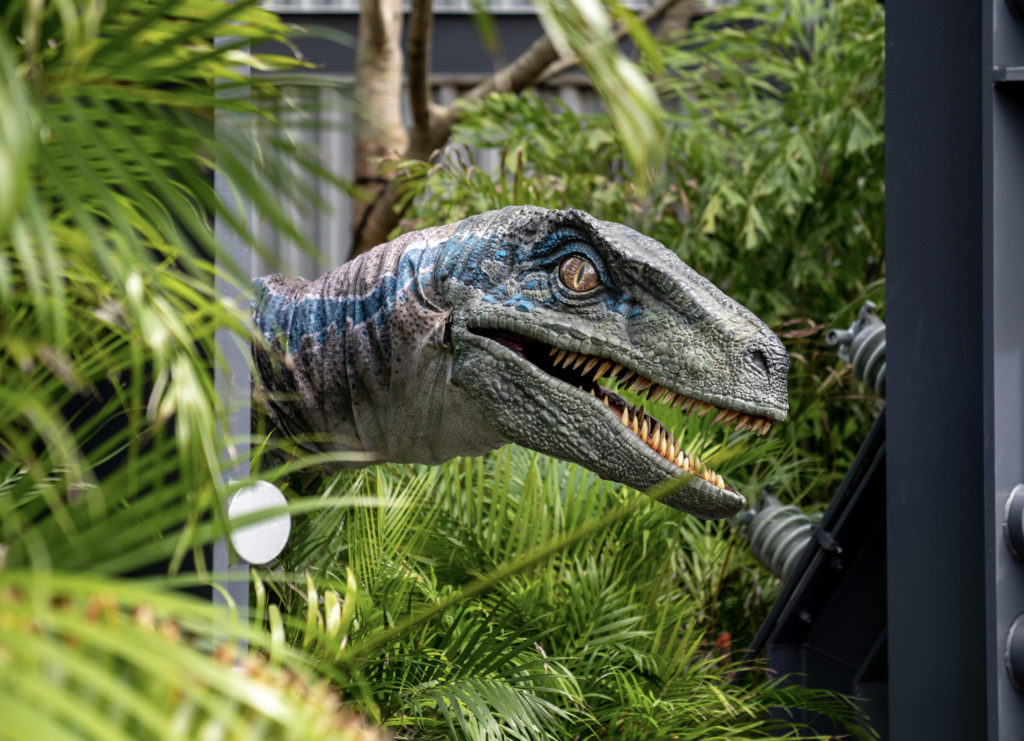 In front of Hogwarts Castle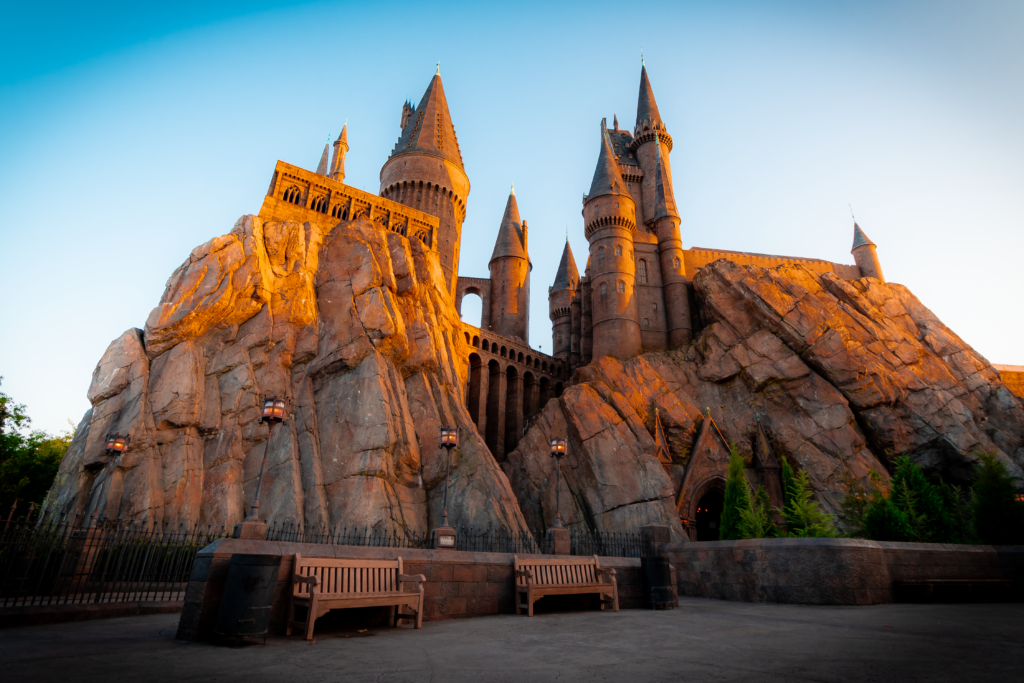 The waterfalls at Mythos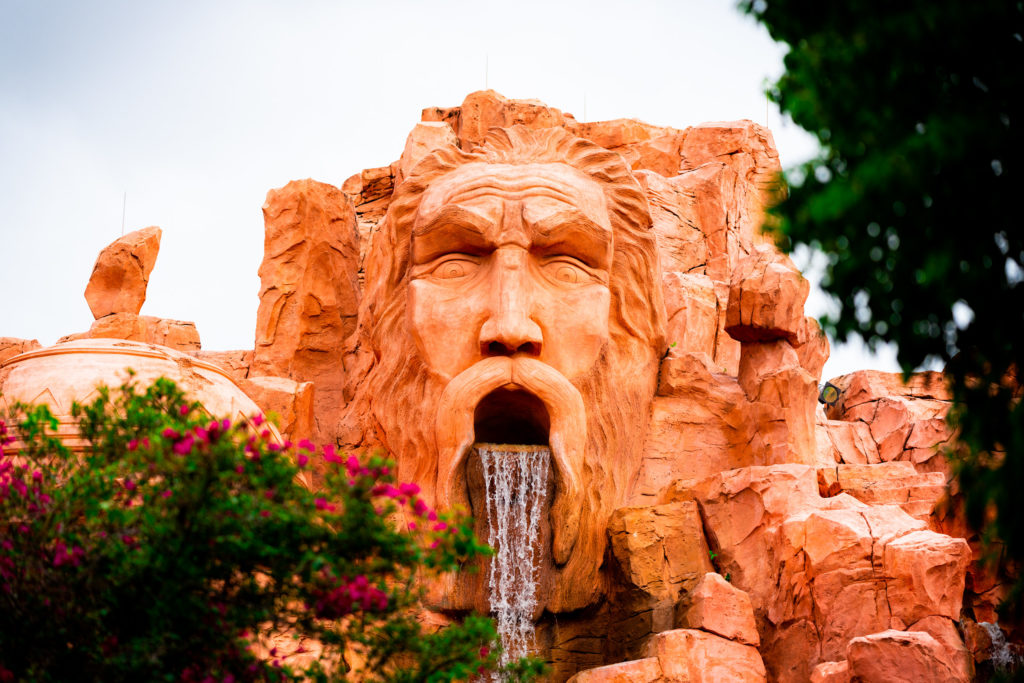 Don't forget CityWalk, which has a few photogenic gems of its own:
The Quiet Flight wave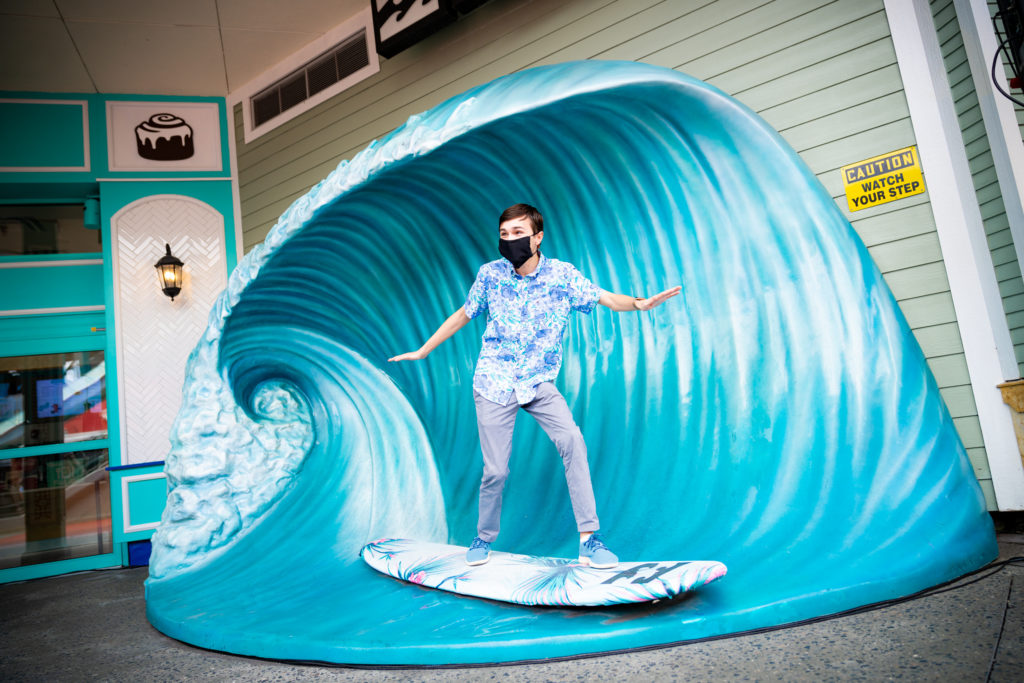 The Voodoo Doughnut throne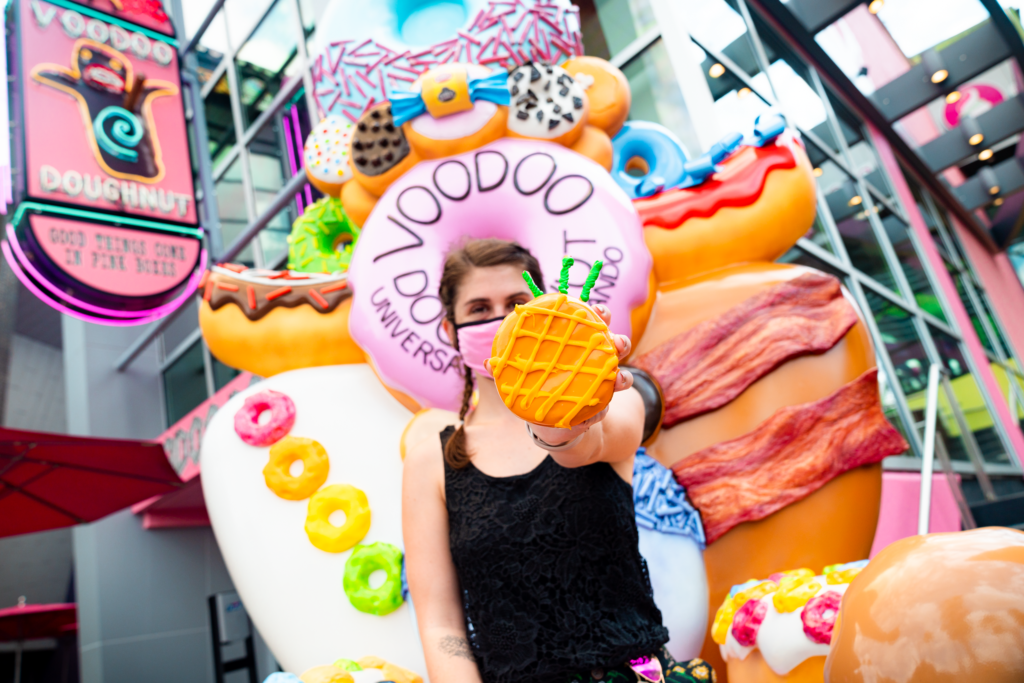 The Universal globe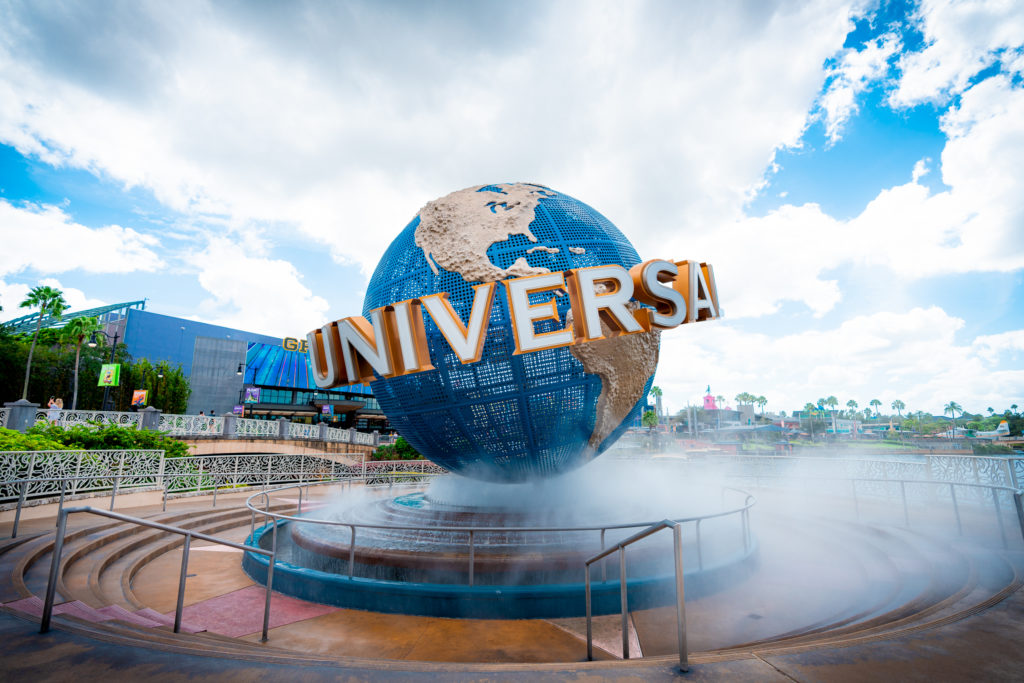 Finally, let's head out to the very edge of Universal Orlando property and hit up Volcano Bay, the tropical paradise:
Krakatau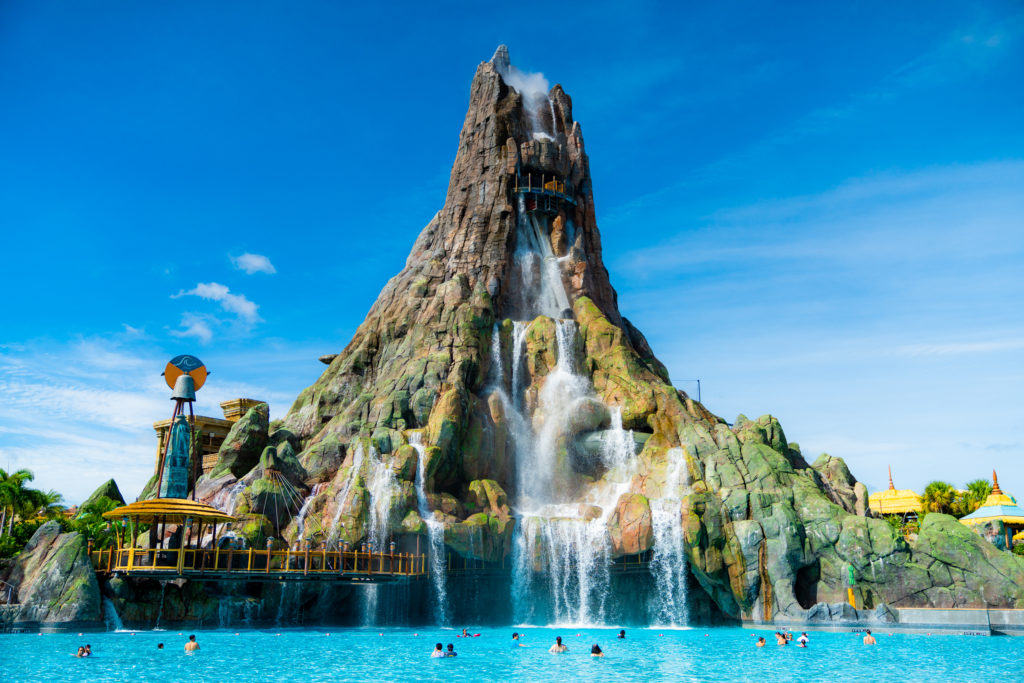 Ohyah & Ohno Drop Slides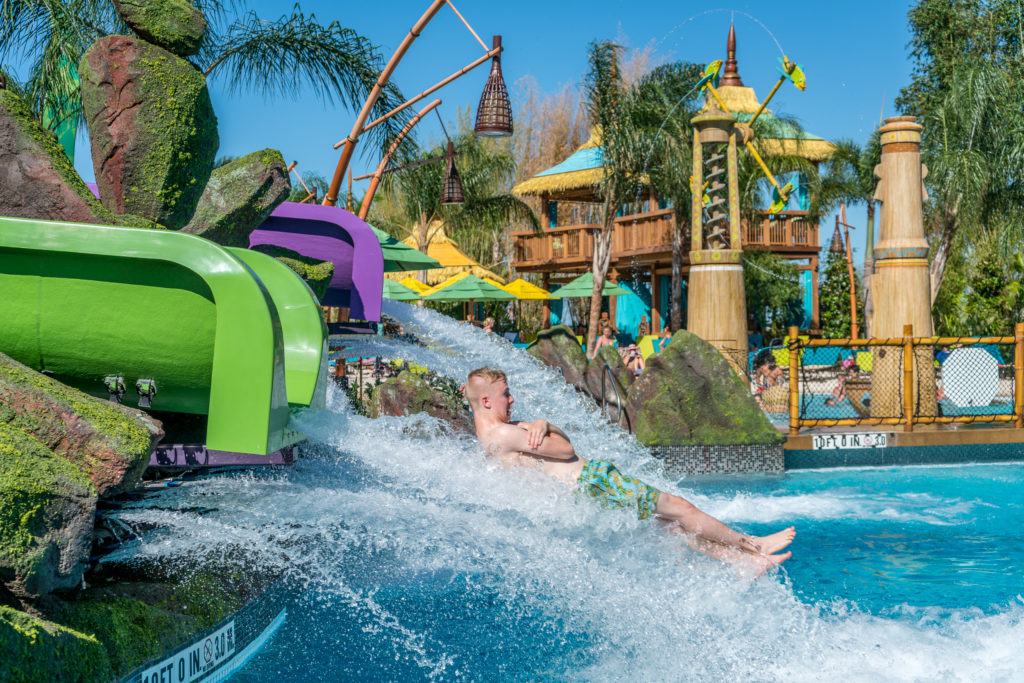 The waterfall path through Krakatau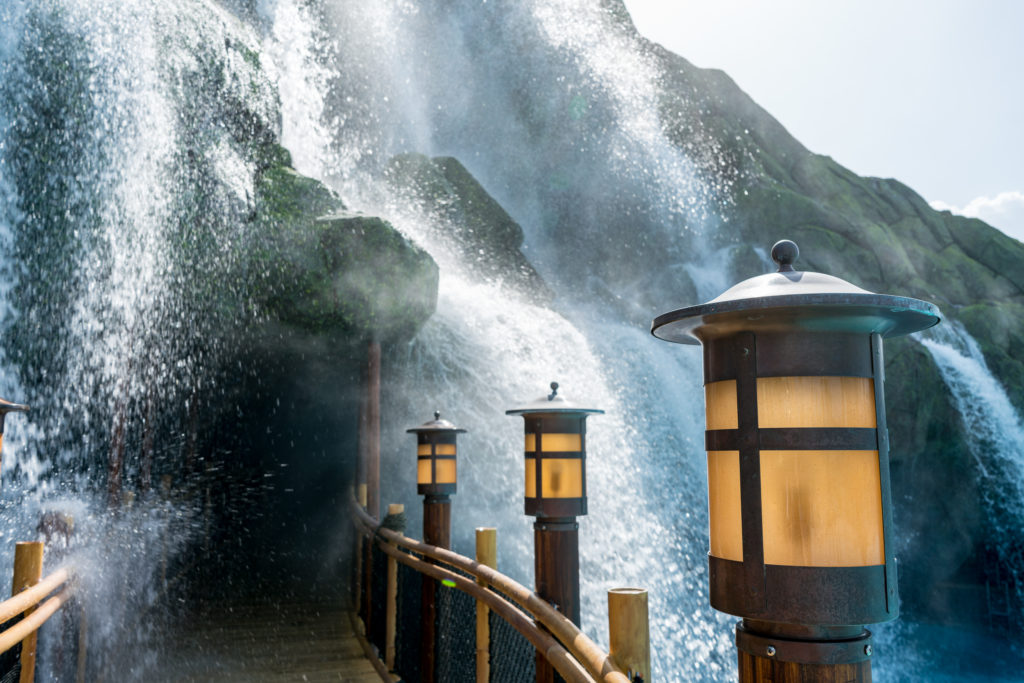 Vol, Spirit of Krakatau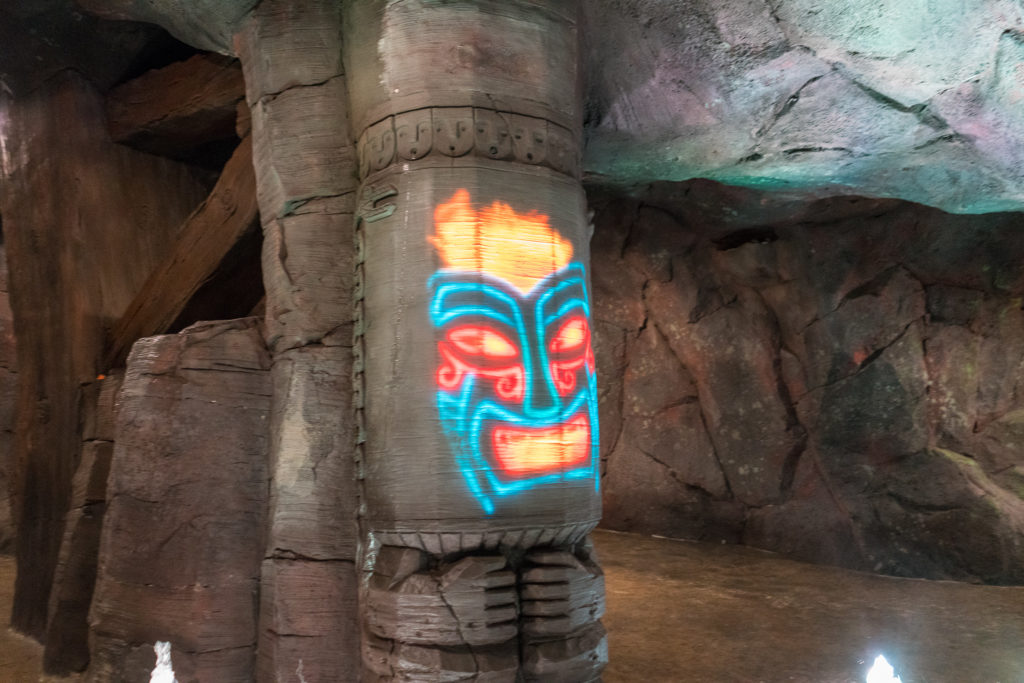 ---
What are your best tips for taking pictures at Universal Orlando Resort? Do you have any favorite photo spots that we didn't include on our list? Let us – and 100,000+ other Universal fans – know in our Orlando Informer Community on Facebook.
And be sure to follow Orlando Informer on Facebook, Twitter, and Instagram for the latest news, tips, and rumors at Universal Orlando, Walt Disney World, and other Orlando attractions.
Categories Orlando Informer Blog, Universal OrlandoSours: https://orlandoinformer.com/blog/photo-guide-to-universal-orlando/
If you're visiting Universal Studios then you're bound to have hundreds of stunning photos that you'll want to post to Instagram.
Nothing goes better with a beautiful photo than a cute caption. To save you the trouble of thinking up a caption yourself, I've put together this list of the best Universal Studios Instagram captions.
Just copy and paste the Universal Studios caption straight into Instagram.
These captions work for any place you're visiting in Universal Studios, including the Wizarding World of Harry Potter, Jurassic Park, Marvel Super Hero Island and more.
Best Universal Studios Instagram Captions
Funny Universal Studios Captions & Universal Studios Puns
Chillin' like a (Marvel) villain
You're one in a minion
Universal Studios is marvel-lous
This place is the best in the whole universe-al
Having a roar-some time at Universal Studios
Universal, I'm en-raptor-ed by you!
Universal, I can't tricera-stop thinking about you
I'm gonna Shrek it!
Get ogre here!
It ain't ogre till it's ogre
They say Universal studios is ogre-rated but I'm not sure
I love it here, I'm never going Homer
Making a kwik stop at the Kwik-E-Mart
Cute Universal Studios Captions For Instagram
Is this donut big enough?
Springfield is really all it's cracked up to be
I'm either at Universal Studios, or I'm missing Universal Studios
I helped Spiderman save New York today. What did you do?
Is this the Krusty Krab? No, this is [insert your name here]
Making a stop at the Krusty Krab
Living my best life in Bikini Bottom
You built a time machine out of a DeLorean??
Best Harry Potter Wizarding World Instagram Captions
Lifelong dream fulfilled: trying butterbeer
So my Hogwarts letter came a little late…
Draco Dormiens Nunquam Titillandus – the Hogwarts motto
"Yeh'll have a great time at Hogwarts – I did – still do, 'smatter of fact." – Rubeus Hagrid
"Curious indeed how these things happen. The wand chooses the wizard, remember?" – Ollivander 
"It's leviOsa, not levioSA!" – Hermione Granger
I solemnly swear I am up to no good
Until the very end
"Hogwarts will always be there to welcome you home." – J.K. Rowling
"All you've got to do is walk straight at the wall between platforms 9 and 10." – Mrs. Weasley
"Happiness can be found even in the darkest of times. If one only remembers to turn on the light." – Albus Dumbledore
You'll find me in Gringotts
Follow me to Hogwarts
Short Universal Studios Captions
Life is better at Universal Studios
Doh!!
Hulk smash!
Talk dinosaur to me
Universal mode: activated
It's a Marvel thing
I'm done adulting, let's go to Universal
Universal state of mind
So dinosaurs are real…
Eat my shorts!
Three hours later…
Avengers assemble
My spidey sense is tingling!
Universal Studios Quotes For Instagram Captions
"Welcome…to Jurassic Park" – John Hammond 
"F is for friends who do stuff together!" – Spongebob
"Mom, someday, I'm going to go to the moon" – Gru, 'Despicable Me'
"Just because someone stumbles and loses their path, doesn't mean they're lost forever." – Professor X
"Your regrets aren't what you did, but what you didn't do. So I take every opportunity"  – Cameron Diaz
"Roads? Where we're going we don't need roads." – Back to the Future
"If you believe in yourself, with a tiny pinch of magic all your dreams can come true!" – Spongebob
"Drop your socks and grab your crocs, we're about to get wet on this ride." – Tony Stark, 'Iron Man 2'
"I'm with you 'til the end of the line." – Steve Rogers, 'Captain America: The Winter Soldier'
"I have to protect the one thing that I can't live without. That's you." – Tony Stark, 'Iron Man 3'
"Everyone fails at who they are supposed to be, Thor. The measure of a person, of a hero…is how well they succeed at being who they are" – Frigga, 'Avengers: Endgame'
"Ogres are like onions." – Shrek
"That'll do Donkey, that'll do." – Shrek
"This'll be fun. We'll stay up late, swapping manly stories, and in the morning… I'm making waffles!" – Donkey
"Great Scott!" – Doc, 'Back to the Future'
"Life's simple. You make choices and you don't look back." – Han Lue, 'The Fast and The Furious: Tokyo Drift'
"Stick it in neutral, Megatron." – Optimus Prime
"This just keeps getting better and better!" – Rick O'Connell, 'The Mummy'
"You're off to great places! Today is your day! Your mountain is waiting, So… get on your way!" – Dr Seuss
"You'll be on your way up! You'll be seeing great sights! You'll join the high fliers who soar to high heights." – Dr Seuss
---
Hopefully this list gave you plenty of ideas for cute Universal Studios Instagram captions. 
There's a caption here for any photo, from puns to beautiful quotes. 
Feel free to copy and paste these Instagram captions for your Universal Studios photos.
Related Posts:
Sours: https://www.travellerselixir.com/universal-studios-instagram-captions/
Instagram orlando universal studios
Best
#universalstudios

hashtags
DEMOGRAPHY FOR HASHTAG #universalstudios
Hashtag #universalstudios is most commonly used by users between the ages of 25-34 years old
| Ages range | Percent |
| --- | --- |
| 13-17 | 1.92% |
| 18-24 | 13.87% |
| 25-34 | 60.84% |
| 35-44 | 21.71% |
| 45-54 | 1.47% |
| 55-64 | 0.19% |
| 65-* | 0% |
LANGUAGES FOR HASHTAG #universalstudios
This hashtag is most frequently used in English, Spanish, and Portuguese
| Language | Percent |
| --- | --- |
| English | 69.79% |
| Spanish | 8.55% |
| Portuguese | 5.88% |
| French | 2.28% |
| Italian | 1.95% |
| Indonesian | 1.25% |
| German | 1.2% |
| Korean | 1.31% |
| Polish | 1.32% |
| Russian | 0.79% |
GENDER FOR HASHTAG #universalstudios
| Gender | Percent |
| --- | --- |
| Female | 53.29% |
| Male | 46.94% |
Sours: /hashtags/
The World Is Flat ft. Universal Studios
15 Amazing Kickass Instagram Photo-Ops at Universal Studios to Take Your IG Feed to the Next Level
Universal Studios Orlando is known worldwide for its hair-raising rollercoasters, state-of-the-art rides, and spectacular shows! But the park is also famous for its thousands of excellent photo spots worthy of the 'gram. The theme parks, CityWalk, and even the walls surrounding the attractions are all guaranteed to give you a ton of fun memories and amazing photos.
With eye-catching features, bold colors, and plenty of places to choose from, you'll be giving social media influencers a run for their money!
Here are the top 15 photo-ops at Universal Studios Orlando that will take your Instagram feed to the next level.
The Universal Studios Globe
Location: Right after the Universal Studios Orlando park entrance
Can you even say that you went to Universal Studios Orlando if you don't have that classic globe photo? You'll only know for sure that you're inside the park when you come across this iconic landmark!
To get that perfect Instagram shot, be sure to snap your photo when the Universal words are right behind you. The globe spins, so this may take quite a while but trust us, the result is worth it.
Instagrammer Tip: Most Universal Studios Orlando visitors prefer to take their photos on the bridge with the globe just a tiny blip in the background. But go all the way around and down to the bottom until the globe is directly right in front of you. Here, there's more room to pose for your photo, and you don't have to deal with the inpatient line of tourists waiting to take your spot on the bridge.
Or the other people in the background of your almost-perfect shot! The larger area in front of the globe also means that you have more space to play around with your photo's angles so you can actually get your entire OOTD in your shot. Plus, you get the spritzing water and the CityWalk in the background!
Vintage cars at Mel's Drive-In
Location: At the end of Hollywood Blvd., across from the Horror Make-Up Show
Known for their yummy burgers and chicken fingers, Mel's Drive-In is also the perfect place in Universal Studios Orlando for a quick photoshoot! With its retro teal and pink color palette, as well as the Grease Lightning-vibe cars, your photo stop here is guaranteed to add an eye-catching vintage splash to your feed.
Instagrammer Tip: For a 1950's inspired photo, perch on the hoods of the classic cars parked out front. Or, if you want to go for an edgier look, head inside the cafe and strike a pose underneath one of its many neon signs.
Voodoo Doughnut Throne
Location: Voodoo Doughnut, CityWalk
Foodies will love this donut-themed throne outside of Voodoo Doughnuts in Universal Studios Orlando. And donut forget to order one – or two – of the shop's yummy treats! Their sinfully delicious donuts with unconventional flavors are the perfect prop that will take your photo to the next level. They're also the ideal power-up snack after an exhausting photoshoot!
Instagrammer Tip: Make sure to get the entire donut throne in your shot. It may take some tweaking with your angles and your photographer's position but the end photo is worth the effort.
Bruce the Great White Shark
Location: Next to Chez Alcatraz at Fisherman's Wharf in San Francisco
Right next door to the beloved Chez Alcatraz restaurant is a massive Great White Shark hanging upside down. This photo spot is perfect for all your wacky poses, and you can even pretend to be legendary shark hunter Robert Shaw by standing beside the terrifying predator!
Instagrammer Tip: For a more memorable photo, step inside the shark's humongous jaws and hang on for dear life by its teeth!
Seuss Landing Truffula Trees
Location: Seuss Landing, right in front of the Caro-Seuss-el
For a whimsical feel to your Instagram feed, pose in front of the large brightly-colored Truffula Trees with its striped black-and-yellow stems and feathery tufts. This underrated Universal Studios Orlando photo spot is great for striking some playful poses! Be sure to get the sweeping purple arches in the background to add more splashes of color into your shot.
Instagrammer Tip: Get yourself a giant cotton candy from one of the surrounding snack kiosks for more flair in your photo.
Yellow Taxi Cab
Location: Parked in front of the TODAY Cafe near the entrance of the park
This iconic yellow taxi cab has launched a thousand Instagrams! This is perhaps the most recognizable symbol of Universal Studios Orlando, second only to the spinning globe. Taking a photo with this classic New York City cab is a must for every Universal Studios park visitor.
Instagrammer Tip: For vibrant color contrast, include the swaying palm trees behind the cab, as well as the cafe's signage, in your photo.
Toon Lagoon
Location: Toon Lagoon, Universal Studios's Islands of Adventure
With tons of 3D walls and decorations, you have hundreds of interactive photo spots to choose from at Toon Lagoon! Pose underneath a speech bubble or stand alongside the characters from your favorite comic strip. With plenty of walls to choose from, you'll definitely end up with a ton of Instagram-worthy shots.
Instagrammer Tip: For an even wackier photo, stand beside the gigantic Hush-A-Bomb and pretend like you're going to blow the place up!
Jurassic Park Dinosaurs
Location: Jurassic Park, Universal Studio's Islands of Adventure
The life-sized terrifying dinosaurs scattered all over Jurassic Park make for perfect photo-ops! Take a few shots of you running away from these scary reptiles or duplicate Owen Grady's iconic stance from the 2015 blockbuster Jurassic World. Don't forget to take a few pictures in front of the towering Jurassic Park gate, which looks straight out of the movie set. Of course, no visit to the park is complete without a ride on the spine-tingling River Adventure!
Instagrammer Tip: The exterior and interior walls of the Jurassic Park Discovery Center are painted with spectacular murals. Take your photo among the many reptiles and prehistoric animals seen on the walls. The bright yellow triceratops, in particular, is a crowd favorite.
The Jules Verne Train
Location: Next to the DeLorean near the entrance of Woody Woodpecker's KidZone
Featured in the 1990 cult film, Back to the Future III, the Jules Verne Train is a favorite photo spot for many. With its old-timey vibe and striking dark colors, it's definitely an Instagram-worthy Universal Studios Orlando photo shot! The train is one of the more underrated photo-ops inside the park, so you won't have to wait long to take your picture.
Instagrammer Tip: The usual photo angle with the Jules Verne Train is one from the walkway. However, go around to the lagoon side of the vehicle for a unique frame.
Lard Lad Donuts
Location: Fast Food Boulevard, Springfield
Who doesn't love donuts? Springfield's favorite donut shop in Universal Studios Orlando is serving up more than just those yummy circular treats, though. Get your fill of large Brain Freezin' D'oh-Nut Sundaes, giant pink-iced donuts, and of course, tons of Instagram-worthy photos! Pose in front of the shop while holding up one of its many treats or stand beside one of the show's most beloved characters, Chief Wiggum, and enjoy your donuts together. Make sure to include the red fire hydrant and the soaring donut sign in the background to add more oomph to your shot!
Instagrammer Tip: Springfield's best-kept secret is a bold periwinkle wall around the corner from The Simpsons Ride. This subtle yet eye-catching backdrop is the perfect spot to take your OOTD photo.
Simpsons Fence
Location: Near the Kwik-E-Mart, Springfield
This fun and interactive fence features some of the most ubiquitous characters in the Simpsons universe, including everyone's favorite rebel, Bart! Other figures from the show are also painted on the fence, so you'll definitely have many photo-ops to choose from.
Instagrammer Tip: For a hilarious photo, stand beside the other characters and pretend like Chief Wiggum is frisking you. Or you can help Homer Simpson try to catch a floating Maggie!
Diagon Alley
Location: Diagon Alley, The Wizarding World of Harry Potter
Potterheads and Muggles both agree that Diagon Alley is one of the most Instagrammable places in Universal Studios Orlando. The old-timey shops make for a great background, or you can stand in the middle of the cobblestone streets and strike a pose with a scarf in your house colors around your neck. Practically every spot in Diagon Alley is a photo-op waiting to happen!
Instagrammer Tip: Wait for the dragon on top of Gringotts to breathe fire. It does this every 15 minutes, so that it may take a while, but the result is simply amazing.
Hogwarts Castle
Location: Hogwarts Castle, The Wizarding World of Harry Potter
This iconic castle has filled the childhood dreams of many, so you better take a picture! With the sun shining down on it, the castle is an intimidating structure surrounded by lush greenery and rocky cliffs. At night, it's a breathtaking sight to behold with all of its towers lit up. Either way, Hogwarts Castle is picture-perfect, no matter the time of the day. Hardcore Potterheads may want to grab a wand or even deck themselves out in full wizarding gear to complete the look!
Instagrammer Tip: Skip the lines in front of the castle and head on over to the bridge leading to Jurassic World instead. This spot offers a great view of the castle without the tourists in the background. Plus, you get a sweeping view of the cliffs and tower spires.
Hogsmeade Village
Location: Hogsmeade Village, The Wizarding World of Harry Potter
Make all your Muggle friends jealous with photos in this iconic spot! The quaint snow-covered village with its leaning chimneys and brick walls gives off a cozy vibe made for your Instagram feed. Pose with your wand in front of the village sign or stand in the middle of the street with a chocolate frog – wherever you turn, there's a great photo-op waiting for you.
Instagrammer Tip: Buy a couple of treats from Honeydukes to complete the just-landed-in-Hogsmeade aesthetic.
Butterbeer Cart
Location: Hogsmeade Village, The Wizarding World of Harry Potter
Did you even go to the Wizarding World of Harry Potter if you don't have a photo in front of the Butterbeer cart?
Instagrammer Tip: No photo by the Butterbeer cart is complete without a tall glass of creamy Butterbeer!
Whether you're looking for thrilling adventures or Instagram-worthy photos, or both, Universal Studios Orlando is the place to go to. Whether you visit the park in the summertime or during the cold winter months, leaving with great memories and even greater pictures is a guarantee.
---
Take your Instagram feed to the next level by challenging yourself to hit all Universal Studios Orlando 15 photo-ops that we've listed on here! Or, if you know of a great spot that isn't on our list, leave a comment down below to let us – and everyone else – know.
Have a great photoshoot!
Cover Image
Photo: Unsplash
Recommended Gear for this Adventure
We earn a commission if you click any of the links above and make a purchase at no additional cost to you.
So are you ready for even more great MouseEars TV content? Join the MouseEars TV Insiders Club on Patreon. As a member, you have access to exclusive members-only stories, photos, and premium content each and every week, as well as access to MouseEars TV's private Facebook group and monthly live Q&As. All of this is available exclusively to MouseEars TV Insiders Club members only. Join the MouseEars TV Insiders Club today.
About Author
MouseEars TV Creative Team
We help Florida travelers to discover the best of Disney parks, world-class restaurants & day trips. Visit our website for FREE videos, articles & more!
Sours: https://mouseearstv.com/universal-orlando/15-instagram-universal-photo-ops/
Similar news:
You float from my flock and you are everything for me. You are my blood. Sorry, I was wrong. And the father sent you away, because he understood what Vera wants.
17869
17870
17871
17872
17873