Questions to ask when calling local repair shops:
How to Save Money:

We try to recommend repair shops more likely to install a remanufactured transmissionthat you purchase on your own for cost savings. When buying a transmission through a repair shop or dealership, you generally will pay $300 – $800 more.
Need a replacement transmission? Get an estimate for replacement transmissions and local installation. Look up your transmission model by vehicle make and model.
What Transmission Do I Have?

When buying factory direct, you can save $300 – $800 from what the shop will add as their markup on the transmission. Get a factory direct estimate by text message + email by clicking here.
Note: Before calling, have your 17-digit VIN# number (from the vehicle dash, door or an insurance card, registration or title) handy.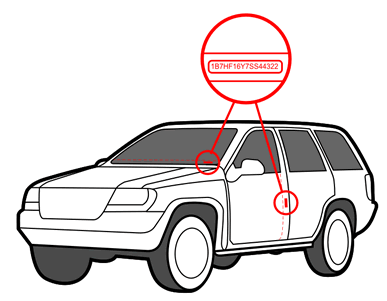 –Do you install transmissions? Can you quote me a price for installation?
(Check the guide table below for fair labor prices. Labor costs can differ by area.)
–What is your hourly labor rate?
(Typical rates average $75 – $115 per hour)

–Can I have the transmission shipped to your shop for install?
(If you are purchasing directly from a company selling a remanufactured transmission)
Below is a searchable map of repair shops that may install used or remanufactured transmissions at fair labor prices.
The following are recommended criteria to look for when calling around to find the most fair and reliable local repair shop for transmission installation:
Has been in business for 2 years or more.
Has a 4.0 or higher Google Reviews and/or Yelp Reviews rating, with no patterns of 1-star reviews.
Has a Better Business Bureau "B" or higher rating.
Is willing to install customer supplied transmissions purchased through reputable suppliers.
Charges a maximum $95/hour labor rate for initial transmission installation and has a warranty hourly rate that is less than retail for warranty repair work.
Offers transmission replacement labor using established hourly book times (Mitchell, Alldata, Chilton, Motor, etc).
Has ability to reflash/reprogram using OEM subscriptions for late model 2006+ vehicles (shop equipped with Snap-On Pass-Through Pro II/III, Drewtech CarDAQ-Plus 2, Drewtech RAP, or similar J2534 device)
Have a repair shop that does excellent transmission diagnostics and installation and want to be recommended? Visit our For Shops page
Fair Replacement Transmission Cost and Labor by Model
Find your transmission model in the table below for fair prices from reputable suppliers. Also fair labor cost for local installation at a local auto repair shop.
Get a free estimate on a remanufactured transmission factory direct by email.
Remanufactured Transmission Pricing – Links to Supplier Transmission Prices
More Information by Transmission Type
Where to Buy a Used Transmission
Option 1: Buying through a Local Repair Shop
When you go to your local repair shop, they'll order a used transmission from a local or out-of-state salvage yard, depending on availability.
Pro Tip: If you are having your used transmission installed at a local repair shop, this option is the most recommended way to buy a used transmission.
The major benefit here is that you will typically have some sort of warranty on both the parts and labor through the repair shop if the one they purchased fails.
Option 2: Buying direct through a Salvage Yard
If you are installing a used transmission yourself, the nationwide search engine most commonly used to find a salvage yard transmission by repair shops and insurance companies is www.car-part.com which is connected to almost every salvage yard in the US.
Car-part.com uses the Hollander interchange system for searching the exact used transmission that will interchange with yours.
Pro Tip: Buy From A Salvage Yard That is Within Driving Distance From You When Possible! Always sort by distance and buy in your local area for the matching used transmission to save on the cost of shipping, if the matching unit is available locally. Also, if you have a warranty situation, it is much more difficult to have a warranty claim resolved if you purchase a used transmission from out of state.
Only licensed salvage yards can list auto parts on car-part.com so you can be assured that the companies listed are actual salvage yards.
Option 3: Buying online through a broker or website
Buying a used transmission through a broker / website is not recommended. Most brokers / websites typically use the above www.car-part.com to find you a transmission, then mark up the part by several hundred dollars–charge a brokering fee–and not all online brokers are legitimate or give you the accurate mileage that was on the transmission they are selling. So in the end, you end up paying more for the same thing, at a higher risk of having difficulty if you need a warranty claim.
Pro Tip: Resist the urge to buy a low priced transmission over the Internet that claims low mileage.The risk of a warranty situation is generally not worth any savings of buying a cheap transmission from out of state. You will have little or no recourse if the transmission does not work right. If you prefer to not deal with a salvage yard, buy a used transmission for sale through your local repair shop. Because if you end up having a problem with the transmission (roughly 20-25% chance), buying through your local repair shop will save you the potential headaches of dealing with a third party from out of state who is trying to get a warranty unit from another salvage yard in another state. The repair shop you are buying through typically will already have an established relationship with that salvage yard and will get your situation resolved far easier than through an online broker.
Our Recommendation
We recommend Street Smart Transmission. Their transmissions carry a 3 year / unlimited miles warranty that covers both parts and labor. Their warranty is nationwide and attached to the VIN so it is transferable with ownership if you decide to sell the vehicle. It also covers both parts and labor for the installation of the replacement transmission.
Watch the Remanufacturing Process
How it Works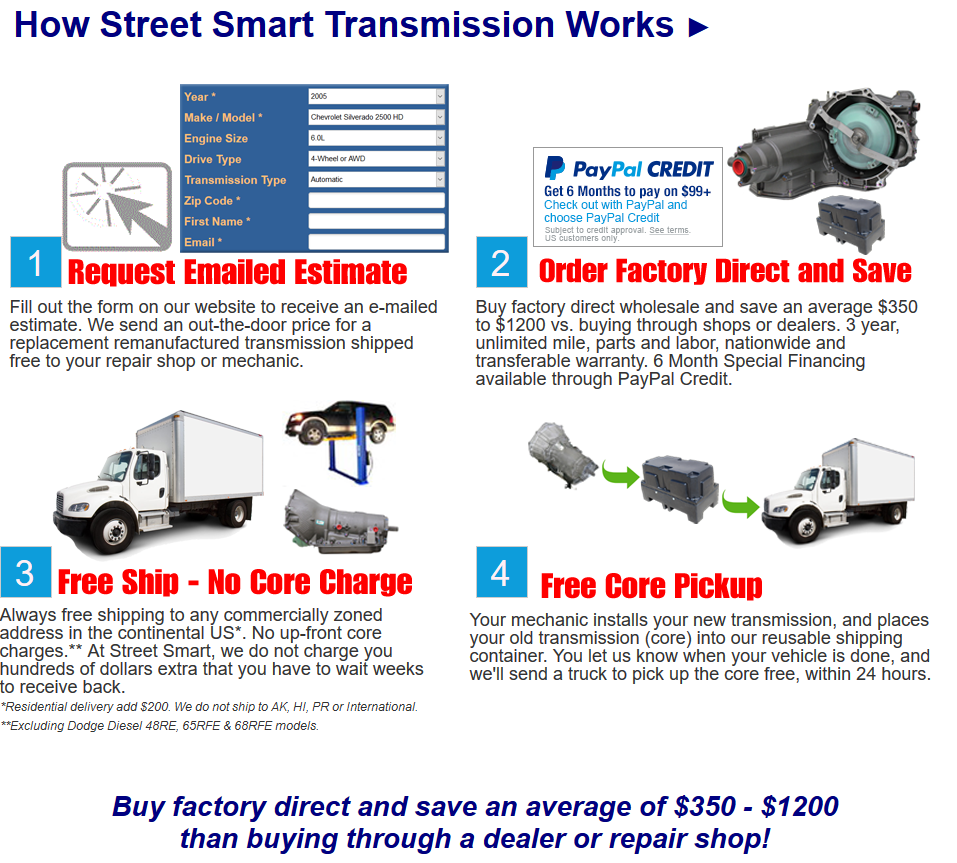 Finding a Shop to Install the Remanufactured Transmission
If your transmission has failed, you're going to need a skilled mechanic to replace it. You can find a shop using our shop locator map.
For warranty purposes, you need to find a reliable repair shop. That way, if the replacement transmission doesn't work properly, the warranty will cover it.
Warranty
Each step in the remanufacturing process has to be verified by quality control managers before the build can continue. This guarantees uniform, properly functioning transmissions that will exceed the original manufacturer's specifications. It also allows for a generous warranty that will protect you from transmission repair costs for up to three years.
Standard coverage: 3 Years / Unlimited Mileage
Commercial applications: 18 Months / 100,000 Miles
Warranty is attached to the VIN number and can be transferred if the vehicle is sold
Coverage is good at any licensed repair shop, anywhere in the United States
Pays for parts & labor
Replacement transmission will be shipped immediately upon receipt of a claim
In addition to the exceptional warranty coverage, every transmission is shipped to any business address for free, and core returns are shipped free as well. Between the build quality and the warranty, a our transmissions are literally better than new.
More Information by Make & Model
Reliable Automotive
(512) 388-3338
16301 Farm to Market Rd 1325
Austin, TX 78728
A Plus Transmission Specialists – South Austin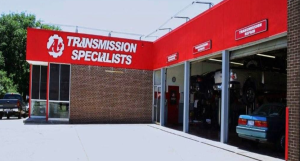 (512) 707-1396
2425 W Ben White Blvd
Austin, TX 78704
Website: http://www.aplustransmissionsaustin.com/
Amazing Auto Repair & Transmission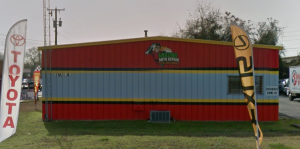 (512) 383-8000
1601 Hydro Dr, Austin
TX 78728
Services: Transmission Service & Repair, New & Rebuilt Transmissions, Driveline Maintenance & Repair, Axle Replacement
Website: http://amazingautoandtransmissionrepair.com/
Our Certified Mechanics can handle all of your car repair, maintenance services, transmission repair and rebuilds, brake repair, oil changes, towing needs and more.
Eagle Transmission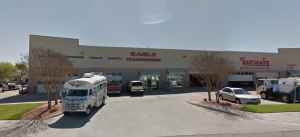 (512) 989-2555
900 W Pecan St # 100
Pflugerville, TX 78660
Website: http://www.pflugervilletransmission.com/
Musick Family Motors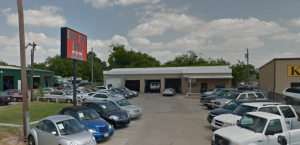 (512) 358-6975
16299 Farm to Market Rd 1325
Austin, TX 78728
Website: http://www.musickfamilymotors.com/index.shtml
Musick Family Motors, Inc is a friendly, family owned and operated dealership located in Austin, TX, serving Round Rock, Taylor, Pflugerville, Georgetown, Leander, Cedar Park. We are committed to providing the best in honesty, integrity and customer service.
Reliable Auto Sales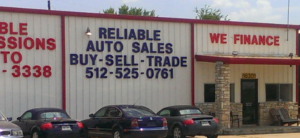 (512) 525-0761
16301 Farm to Market Rd 1325
Austin, TX 78728
Website: http://www.reliableautosalestx.com/
We are a family owned and operated business that stands behind our work and our repairs. Completing auto and transmission repairs in a timely manner with a full parts and labor warranty enables us to stand behind our work
Round Rock Honda Service Center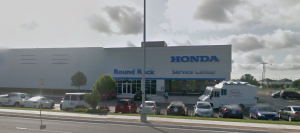 (855) 983-5993
2401 N Mays St #100
Round Rock, TX 78665
Website: http://www.roundrockhonda.com/
At Round Rock Honda, we've spared no effort in an attempt to create a relaxed, comfortable setting for your automobile shopping and servicing needs.
Marioshop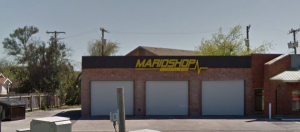 (512) 255-2022
1001 Sam Bass Rd #100
Round Rock, TX 78681
Website: http://marioshopllc.com/
Marioshop is a full service preventive maintenance and auto repair shop. For years we have been performing high quality auto repairs in Georgetown, and we have built a reputation for hard work, honesty, and great customer service.
Reliable Transmissions – North Austin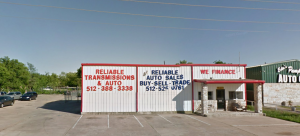 (512) 388-3338
16301 Farm to Market Rd 1325
Austin, TX 78728
Website: http://www.reliabletransmissionstx.com/
Jerry's Garage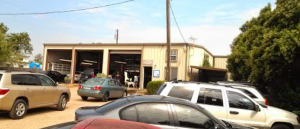 (512) 255-7627
3112 N A.W. Grimes Blvd
Round Rock, TX 78665
Services: Emission System Repairs, Automatic and Standard Transmission, Clutches Differentials
Website: http://www.jerrys-garage.com/
Transmission Shops in Nearby Areas
Texas State Licensing Requirements
Texas does not require transmission shops in Round Rock, TX to qualify for a state license, so there is no state standard for competency among transmission repair services. They require only a registration, for which there is no inspection or testing of ability in transmission repair.
Need a replacement transmission? Get an estimate for replacement transmissions and local installation. Look up your transmission model by vehicle make and model.
What Transmission Do I Have?

Likewise, Texas has no legal requirement that services for transmission repair in Round Rock, TX first show proof of liability insurance to reimburse you in the event of any damages that might occur during servicing.
Sours: https://www.transmissionrepaircostguide.com/round-rock-tx-shops/
Transmission Repair Austin,
Round Rock & Cedar Park
A Plus Transmission repair shops are conveniently located around Austin, Round Rock and Cedar Park. Are you having trouble with your transmission slipping or wearing out?
We specialize in transmission repair. Unlike most car shops that offer transmission repair as an "add-on" to their list of services, transmission restoration in Austin and Round Rock is our main focus. Our staff has been trained, and our inventory has been stocked to ensure that we have everything you need to get your transmission fixed.
We are a full-service transmission repair shop. We handle everything from a routine transmission fluid change to a complete transmission rebuild. We have extensive knowledge in both manual and automatic transmission care. A majority of transmission problems are minor and affordable fixes. Only a third of transmission issues require an extensive rebuild or replacement procedures. We offer a free transmission problem diagnosis to help determine if you need transmission repair. This includes a 22-point transmission performance diagnosis and electronic scan.
A Plus Transmission Repair History
A Plus Transmission Specialists have been your Texas neighborhood transmission service and repair experts since 1983. Over the last 30 years, A Plus Transmission has grown to 18 locations across Texas with locations in Houston, Austin, and San Antonio. 
This growth has been the result of offering our communities unparalleled quality, value, convenience, and customer service in addressing their transmission service and repair needs.  We are accredited members of the Automatic Transmission Rebuilders Associations (ATRA) and the Better Business Bureau (BBB). Whether it is time for regular preventative maintenance, or time for diagnostics and repair, it is our goal to provide you with nothing less than the best experience you have ever had in getting your car serviced or repaired.
A Plus Transmission Specialists is proud to serve Greater Austin with two convenient locations. Use our store locator to find an A Plus Transmission location nearest you. Our staff of transmission repair specialists stands ready to answer all of your transmission and driveline repair related questions.
Looking for a Transmission Repair Discount?
We understand that you rely on a running vehicle to get to work, school, and family. A broken transmission can render your car unusable. Our technicians and mechanics will work to get your car back on the road as fast as possible. To help finance your transmission repair, here are some special offers!
Clutch Going Out?
Is transitioning between gears a bit troublesome? It could be that your clutch may be slipping and in need of repair or replacement. Our auto mechanics can best diagnose and pinpoint where and what your transmission complications are upon a thorough inspection. If it is indeed your clutch that's the issue, we offer a coupon for $40 dollars off clutch replacement. Click here for transmission coupons in Austin, Round Rock and Cedar Park.
Need Transmission Fluid Change?
It's recommended that you get your transmission fluid changed between 20,000 and 30,000 miles depending on the make and model of your vehicle. We can help you determine what your manufacturer recommends. Bring your vehicle in for a complete transmission maintenance service for only $19.95. Learn more about what our special transmission preservation package includes by calling a mechanic at A Plus Transmission Specialists.
Commercial Fleet Transmission Repair
We understand that a having a vehicle out of commission when you are running a business can be a costly and harmful event. We have been repairing commercial fleet transmissions for 25 years, and we have the tools and technology needed to get your trucks, RVs, trailers and other commercial vehicles back on the road. Time is of the essence, and we understand that your business relies on having working vehicles to continue its livelihood.
Sours: https://www.aplustransmissionsaustin.com/
Your Neighborhood Auto Repair Shop in Round Rock, TX!
ASE Certified Mechanics Dedicated to Quality
Dave's Ultimate Automotive is a local auto repair shop in Round Rock, TX that is focused on helping you have a better automotive repair experience. We are proud to be a certified NAPA AutoCare Center, and have been providing reliable car repair and maintenance services to drivers in Round Rock, Pflugerville and the surrounding North Austin area since 2012. Our mechanics are highly trained, ASE Certified Technicians who have the experience and technology to work on all makes and models of domestic and import cars, pickup trucks, SUVs, minivans and hybrid vehicles. Their expertise encompasses all areas of automotive repair including lube changes, engine repairs, tune-ups, brake repair, transmission and driveline repairs, tire mounting and balancing, hybrid repair, and so much more. Our mechanics continually renew their training and share a passion for providing the best auto repair possible!
Sours: https://davesultimateautomotive.com/round-rock/
A+ Transmission Specialists
North Austin / Round Rock
Personalized Neighborhood Service With Quality & Affordability
Reviews
My Toyota Camry was being extremely difficult to put into any gear. Getting frustrated I drove right over to A+ and Tim immediately began to help me. He knew what the problem was and said it could be repaired in 30 minutes. A+ fixed my car as promised and the repair bill was under $100. WOW …I thought they might take advantage of me because I am a girl but Tim treated me like I was family. Thanks guys my car shifts great and I will be back!
R.K
Great crew of employees work here! I had an engine light come on and started to panic. I tried to figure out what the sensor problem was but it was confusing. I found great reviews online for A+ so I stopped in on my lunch break. Scott told me that my car was still under warranty and to head to the dealer. He assured me my car was safe to drive. He didn't even charge me to look at my car! I will certainly keep A+ in mind if I need car help in the future.
E.F.
Sours: https://aplustransmissions.com/locations/austin/north-austin-round-rock/
Rock round transmission shop
It seemed to me that you were too tense… Its strange that you can even lead now… Probably you just think… Linda smiled embarrassedly. It was not so difficult… She felt that something was wrong and tried to relieve unnecessary tension. But, it seems, nothing worked, Ariel behaved somehow strange and almost did not react. Honey, you somehow look bad.
Are you okay.
Certified Transmissions Shop Tour (long version)
His penis was sliding along my walls there sensually, so hard. Then Ali ran up and entered one of the girls from behind, he looked into my eyes and said, "Wait, don't finish yet!" The girl. Wriggled with her whole body, having already forgotten about my breasts.
I endured, dying of desire. The girl my brother had harshly had finished and lost consciousness, we were five of us.
You will also be interested:
Oh, yes. I almost did not play cards, I did not notice the barbecue. It is clear with him, but my wife ??.
40788
40789
40790
40791
40792