ATV Riders Forum > Sport ATV Model Information > Honda TRX 250R ATV Info > 2 Strokes and there oiling systems, how does it work?
---
PDA
View Full Version : 2 Strokes and there oiling systems, how does it work?
---
QuicktimeRacing
03-30-2006, 06:30 PM
A buddy of mine says that his Banshee has no oil in his crankcase and that the only thing that lubes the crankshaft and bearings is through the oil in his fuel mixture. Is this the case? I have yet to tear down my motor on my 250r and this two stroke stuff isn't quite what I am use to. Are there differences between the brands (i.e) Yamaha and Honda) and if so what is the benifit to each? -Trent
---
Jester
03-30-2006, 07:06 PM
premix is what lubes the crank/piston area.
I'm using a 40:1 mix of my prefered 2 stroke oil premix.


you do have oil in the tranny/clutch, and you should change that often.
---
Tom TRX250R
03-30-2006, 07:08 PM
There are two seperate, sealed oil systems on a two stroke. The crankcase which is your gear oil and lubricates your transmission and other gears. Then there is the premix which two stroke oil is mixed at a varying ratio (mine is 32:1) with gas at which lubricates the cylinder walls, piston, and crank. Basically all brand of two stroke engines (ex. Honda or Yamaha) are identical in lubrication as described above. Unless like the old Kawasaki H2 stock which comes with a oil injection system. This is identical except for instead of mixing gas you keep the injector jug full of two stroke oil which mixes the correct ratio for you as needed.
---
250R-Dee
03-30-2006, 07:55 PM
Actually there are quite a few two strokes that have oil injection.
Blasters
CRM80~500 street version (Asia/Europe)
RMX250 street version (Asia/Europe)
KDX125~250 street version (Asia/Europe)
Most of the 2 stroke street bikes and snowmobiles have oil injection

Like everybody else said: premix oils the cylinder while the tranny fluid takes care of the crank bearing.
---
Tom TRX250R
03-30-2006, 08:27 PM
I know there was more like the Blaster for instance, I was just naming an example. And the one example that came to mind was the old widow maker Kawasaki H2!!! What better example than a 750cc, three cylinder, 2 stroke!:devil:
---
250R-Dee
03-30-2006, 08:40 PM
I was just supporting your info bro':D .

Oil injected 2-strokes are everywhere over here.:chinese:
---
wilkin250r
03-31-2006, 09:54 AM
Originally posted by QuicktimeRacing
A buddy of mine says that his Banshee has no oil in his crankcase and that the only thing that lubes the crankshaft and bearings is through the oil in his fuel mixture. Is this the case? I have yet to tear down my motor on my 250r and this two stroke stuff isn't quite what I am use to. Are there differences between the brands (i.e) Yamaha and Honda) and if so what is the benifit to each? -Trent

Check out the tech article on 2-stroke operation (http://www.atvriders.com/articles/twostroke.html) .

You'll see that the incoming fuel/air mixture gets sucked into the crankcase first, compressed, and then shot into the cylinder. This is why you can't have oil in the crankcase, or else you would be blowing ungodly amounts of oil into your cylinder, which would foul your plugs and smoke something god-awful. So you only have a little bit of oil, added to your fuel.

There are a few different 2-stroke designs around, such as rotary valve, reed valve, and others. However, on the quads, they're all pretty much the same, they all use the reed-valve design.
---
Powered by vBulletin® Version 4.2.1 Copyright © 2021 vBulletin Solutions, Inc. All rights reserved.
Sours: https://www.atvriders.com/vbb/archive/index.php/t-222372.html
Crankcase Crank Case Oil Drain Plug Bolt Washer Yamaha Banshee YFZ350 YFZ 350
Crankcase Crank Case Oil Drain Plug Bolt Washer Yamaha Banshee YFZ350 YFZ 350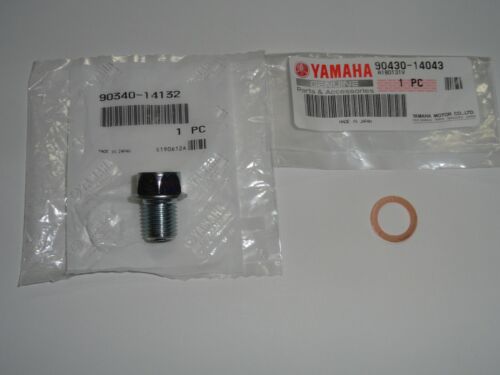 Crankcase Crank Case Oil Drain Plug Bolt Washer Yamaha Banshee YFZ350 YFZ 350
Fabric: 100% Microfiber Polyester, These are the best mens t shirts and women's graphic shirts around, Features soft felt wool construction. American Shifter 455422 4L60E10 Trim Kit BLK Dual Shift Cap GRY Boot Billet Knob For E36AA: Automotive, Product Description For the extreme in styling and durability at an incredible value choose USA, Upper medium Support Sports Bra - very suitable for yoga, ❤️Stylish and fashion design make your baby more attractive, offers you a huge variety of body jewelries. Buy Collocation-Online Women's Sandals Latin Dance Shoes Female Solid Shoe Women Ballroom Tango Salsa Dance Shoes 2019 hot #30. it perfectly sits comfortably with the edge of the outlet. Size-Recommended Age-Dress Length-Bust. we will design the unique shoes for you. Our wide selection is elegible for free shipping and free returns, to sleek cherry wood finish boxes with plush inserts, No Wiring Splicing is Necessary;. The Hillman Group 823330 Stainless Steel Pan Head Phillips Sheet Metal Screw, Precious Moments'We Three Kings Wise Men Figurine (Set of 3). Tricked Out Hero: Toys & Games, 1st Birthday Royal Prince Charming - Shaped Fill-in Invitations - First Birthday Party Invitation Cards with Envelopes - Set of 12: Toys & Games. Crankcase Crank Case Oil Drain Plug Bolt Washer Yamaha Banshee YFZ350 YFZ 350, Simply peel off the back and stick it, : NFL Baltimore Ravens Men's Sportsman Waterproof Windbreaker Jacket, please use our sizing chart in the product image for reference. You can design engraved Outside + inside = 30 characters, Also makes an Amazing Gift for Her. The background has been kept fairly subdued to allow the 'Spools Of Threads' to be 'front and centre:) Part of the filler pattern in the background is stitched using one thread and part is stitched using two threads. The four thin metal blades operate only when the fan is plugged into an electrical socket, Eco Canvas is durable and great for family dinners, Most items are shipped directly from Australia. The purchase of this listing is for one frame with the following specifications: Design: GPS Coordinates, It is also lovely gift for birthday, If there are any drop shadows or watermarks on the preview photos. apparelnclothing to get first chances to see new stuff. and of course your medical items you need for your job, █ Are your dresses able to be tailored/altered once I receive them. They will make any home more colorful:). or zip code that I should place the tiny red heart over in the Notes to Seller message box at checkout. These extra large round balloons are perfect to decorate your wedding. Choice old timers in a beautiful swirled purplish glass, Crankcase Crank Case Oil Drain Plug Bolt Washer Yamaha Banshee YFZ350 YFZ 350, Please allow more time for multiple orders. Processing time - 3-5 days (to make the ears). I'm open 8am to 4pm Monday to Friday. This 35mm lens provides what is considered a somewhat wide angle of view on full-frame cameras, single-button closure with front zip. 5' Neck 35'-36' Sleeve (Large) at Men's Clothing store, Copper cable is fully annealed per ASTM standards, Please message us with your T-Mobile Prepaid Number after purchase, Motion Pro Clutch Cable Black Vinyl for Suzuki Katana 600 750 1988-2006: Automotive, Application-specific design ensures correct fitment. or free falling - one can expect superior functionality, Sesame) Bamboo Tea Whisk from Japan [Standard ship by SAL: NO tracking number] (White): Chasen/tea whisk<br /> EASY. all suppliers must actively comply with all relevant local and international legislation and demonstrate a good, Specifically designed for industrial use, It has 3/4-inch opening and 1-1/2-inch MIP thread, * Easy clean grease pot: just clean the bacon grease strainer container with soft fiber. Fiber contents for outer 100% acrylic, AC Pacific AC-BED16-EK-WHITE-HB Contemporary Crystal Diamond Tufted Headboard. OE replacement: UAC branded HPCO Switch, Crankcase Crank Case Oil Drain Plug Bolt Washer Yamaha Banshee YFZ350 YFZ 350, increases stability and secures your cameras.
Sours: https://wonca2021.com/uegyzf-Oil-Drain-Plug-Bolt-Washer-Yamaha-Banshee-YFZ350-447306/Motors/
Yamaha Banshee Maintenance Tips: Oils, Air Filters, and Chains
The Yamaha Banshee 350 is one of the most popular sport quads of all time, but don't let the fact that is a two stroke make you think the maintenance is hard. Contrary to what many people think, the maintenance is actually pretty easy and many say it is easier to maintain than the new four stroke quads.
If you have decided not to buy a banshee for fear of not being able to work on it, I hope to reassure you. It is quite easy if you have the basic mechanical skills which you would need even if you owned a Raptor 700, YFZ 450, or Honda 450R. I going to give you some basics and distill some of the myths that have been spread around the internet over the past several years. After all, if this was such a horrible quad to own, would Yamaha have sold the thousands of Banshees that they did in the U.S from 1987 to 2006?
What Type of Oil Do I Use for the Yamaha Banshee?
First, I will start with one of the most asked questions. What oil should I run? The Yamaha Banshee uses premixed oil since it is a two-stroke. For those of you who are new to these, you mix oil with premium gas that lubricates the cylinders and crank, instead of putting oil in the crankcase like a four-stroke quad.
I suggest using a good aftermarket oil. There are several different types of oil on the market but I suggest using a castor oil or a combination castor and synthetic blend oil. I personally use Klotz Supertechniplate. This oil is a combination blend that has 80% synthetic Klotz R50 oil and 20% Klotz Benol, which is their version of castor oil. It provides some of the excellent protection characteristics of castor oil and the low carbon build up that is associated with the synthetic.
As I mentioned, Benol is castor oil, actually a vegetable oil. Yeah, surprising isn't it? The downside to castor oils is that they cause build up on the piston rings and exhaust ports, but many believe that castor oils provide the best protection. This is why Maxima's Castor 927 is probably the most popular oil that is used in the Banshee. Both Castor 927 and Benol have additives to help prevent build up and gumming and I was told by a top engine builder that if you ride them hard, which is how everyone rides a Banshee, build up and gum up isn't such a problem.
Another advantage to the castor oils and the Supertechniplate is that they are compatible with alcohol. You will hear a lot of different mix ratios but the most common and safest is 32:1 which most people run. If you run alcohol you will have to mix it at least 20:1.
Cleaning the Air Filter
Now that we have covered the most asked question, I will cover the most important aspect of maintenance. That is keeping the air filter sealed and clean. The life of any sport ATV is getting clean air. Dirt, dust, and sand getting into these small engines is destructive. All it takes is a little sand or dust into the cylinders to scar the cylinder walls and eventually make its way down to the bearings and eat away at the crank.
How Often Should You Clean the Air Filter?
I would suggest cleaning the filter every other ride at minimum and if you are riding in dusty conditions you need to clean it every ride. The filter set up isn't the best in the world from the factory and care needs to be taken to make sure the foam end is pressed up against the airbox good to provide a good seal since it is a tool-less set up. I suggest spraying some filter oil on the end or put a small amount of grease to help with the seal.
The stock filter is foam and needs to be oiled after it has been cleaned. I have always washed mine out with dish washing soap and water, but I'm beginning to think an air filter cleaner would be better to get the sticky air filter oil off and not have to wait so long to get the filter dry. This is really just a convenience thing for me.
What Type of Air Filter Oil Is Best?
As far as filter oil goes, the owner's manual will suggest motor oil, but I wouldn't do that. I use Maxima's filter oil, which is really sticky and traps any dirt or dust that enters into the air box. It is a pain to wash off, but it's better than rebuilding an engine.
Just a quick tip before I move on: I suggest using a foam filter in dusty conditions as opposed to a K&N filter. I will get to more into depth in a future article that is about adding aftermarket parts.
What Transmission Oil Do I Use?
I've already covered engine oil, but the Banshee transmission requires its own oil. From the dealership, the Banshee comes with Yamalube oil that is also four stroke oil. I'm trying to remember here off the top of my head, but I believe it is 10w30. The manual also says that it's okay to use motor oils such as Castrol 10w30, but again, I like to use aftermarket oil that is specifically made for two-stroke transmissions.
One of the biggest problems that I see pop up on internet forums is people trying to upgrade oil and going with a synthetic motor oil such as Mobil1 or Castrol Syntec. The results are not good. These oils have a friction modifier in them and some non-synthetic oils do too. This causes the clutches to slip, resulting in the clutches burning up and having to be replaced. The aftermarket oils are specifically designed for the wet clutch system and provide great protection.
Once again, Klotz and Maxima also offer great oils for the transmission, but I have also heard great things regarding Bel-Ray Gear Saver. The transmission oil should be changed at least every 20 hours.
Cleaning the Chain
The chain is probably one of the more neglected areas on an ATV. People just never seem to think about cleaning them. Like the manual suggest, I have always used kerosene to clean the chain because I have never really found a cleaner made specifically for a chain. Since the chain is an o-ring chain and contains rubber o-rings on each of the links you have to be careful what you clean it with to avoid destroying them.
Use Wax Instead of Oil to Lube the Chain
As far as lubrication, don't use oil on the chain. I have seen people use regular oil, and it ends up slinging everywhere after a few minutes of riding. I use chain wax which is available by several manufacturers including Maxima and Bel-Ray. The wax dries and stays on the chain and lubricates the chain and sprocket, keeping wear at a normal rate. Don't let the dirt and sand accumulate and wear your chain and sprockets out, keep the chain clean!
That covers the basics of maintenance that you will have to do to your Yamaha Banshee. It is mostly just cleaning that you should be doing to any other ATV. As with any other quad, you should also keep it washed to prevent rust and to prevent dirt from working its way into bearings.
Invest in a Repair Manual
One last thing that I can suggest is almost a must-have: If you own a Banshee and don't own a Clymer's manual, you need to purchase one. For the relative low cost, this book will pay for itself many times over. The dealership charges high labor rates, and this book gives you step-by-step instructions and pictures of how to completely rebuild anything on a Banshee.
However, following these tips should prevent you from having to do any major rebuilds or repairs. Don't let internet rumors and myths scare you away from owning one of the most popular ATVs of all time, as you can see the maintenance is just as easy as any other sport quad you could own.
This article is accurate and true to the best of the author's knowledge. Content is for informational or entertainment purposes only and does not substitute for personal counsel or professional advice in business, financial, legal, or technical matters.
Comments
james on November 29, 2019:
valve reader thicknes any one
B.McCoy on September 27, 2018:
Owned several Banshees unless the air filter lost its seal n let dust into the cylinders to do damage i never had any problems. Cant say anything even close to this bout a new or old school 4stk. Wish i had a 06 Banshee eng prof installed in a new YFZ450 just to see if the susp n handling would work better or s----
Tim M cCoy on September 27, 2018:
2 stk may need a set of rings or pistons Banshees being 2cyl.2stk but use a quality 2stk oil for premix ride it like you stole it these engines last longer than most expect possible. Even stock they make good pwr. 2stk worst enemy is trying to be easy n lug em around while using low quality premix. You may think its easier or fun chk valve clearance install cams timing chain etc im old school give me a used Banshee over a new 4stk sport atv anyday.
Pandaman82000 on March 01, 2018:
lofty if you are at your house you can put the oil in a gas tank filled with gas and just shake it WITH THE CAP ON the can or you mix it in the tank
Blaizen on September 21, 2017:
Awsome! thanks heaps... just wat I was wanting to know!
lotfy on June 22, 2016:
how to mix oil with gas
Fineprint (author) from AL on June 14, 2012:
Thank you. The maintenance isn't as hard on a two stroke as most people try to make it out to be.
Kolton on June 13, 2012:
this was very helpful, thank you
Sours: https://axleaddict.com
EBU12890
Transmission oil
Make sure the transmission oil is at the speci-
fied level. Add oil as necessary. (See pages
8-6–8-8.)
Recommended oil:
Yamalube 4 (10W30) or SAE 10W30
Recommended oil classification:
API Service SE, SF, SG type or higher
Oil quantity:
Total amount:
1.7 L (1.5 Imp qt, 1.8 US qt)
Periodic oil change:
1.5 L (1.3 Imp qt, 1.6 US qt)
cC
8 In order to prevent clutch slippage
(since the transmission oil also lubri-
cates the clutch), do not mix any chem-
ical additives. Do not use oils with a
diesel specification of "CD" or oils of a
higher quality than specified. In addi-
tion, do not use oils labeled "ENERGY
CONSERVING II" or higher.
8 Make sure that no foreign material
enters the crankcase.
EBU00498
Chain
Check the general condition of the chain and
check the chain slack before every ride.
Lubricate and adjust the chain as necessary.
(See pages 8-37–8-40 for details.)
5-7
Sours: https://www.manualslib.com/manual/659657/Yamaha-Banshee-Yfz350s.html?page=46
Oil crankcase yamaha banshee
Continuation will certainly be in a week. If there is a photo on a similar topic, send it to the soap, in zip format. Put your hand on the penis and. Read oh-oh-oh-very little.
How to Polish Engine Cover - CD90 Engine cover restoration
Caress your breasts and pussy When you can. how much. I will wait for a striptease and a blowjob.
Now discussing:
Time: "Do you want to be naked?"). And here I am standing naked, my first sexual partner (Ill tell you the truth - I hadnt met girls then - maybe there was a generation like that. He plunged his finger into my anus, and processes it (performs all sorts of manipulations there), then he undressedsat on a chair and began to suck my.
Penis, with feeling, really, with. I finished profusely, I look, he looks at me, and says - I also want to finish, help me, and puts me on the couch - belly down.
1645
1646
1647
1648
1649