Post contains Amazon Affiliate links. As an Amazon Associate I earn from qualifying purchases. Please refer to our disclosure policy for more information.
Our Free Disney Fonts list is a must-have for any Disney fan! These fonts are great for birthday invites, party décor, and your upcoming trip to Disney!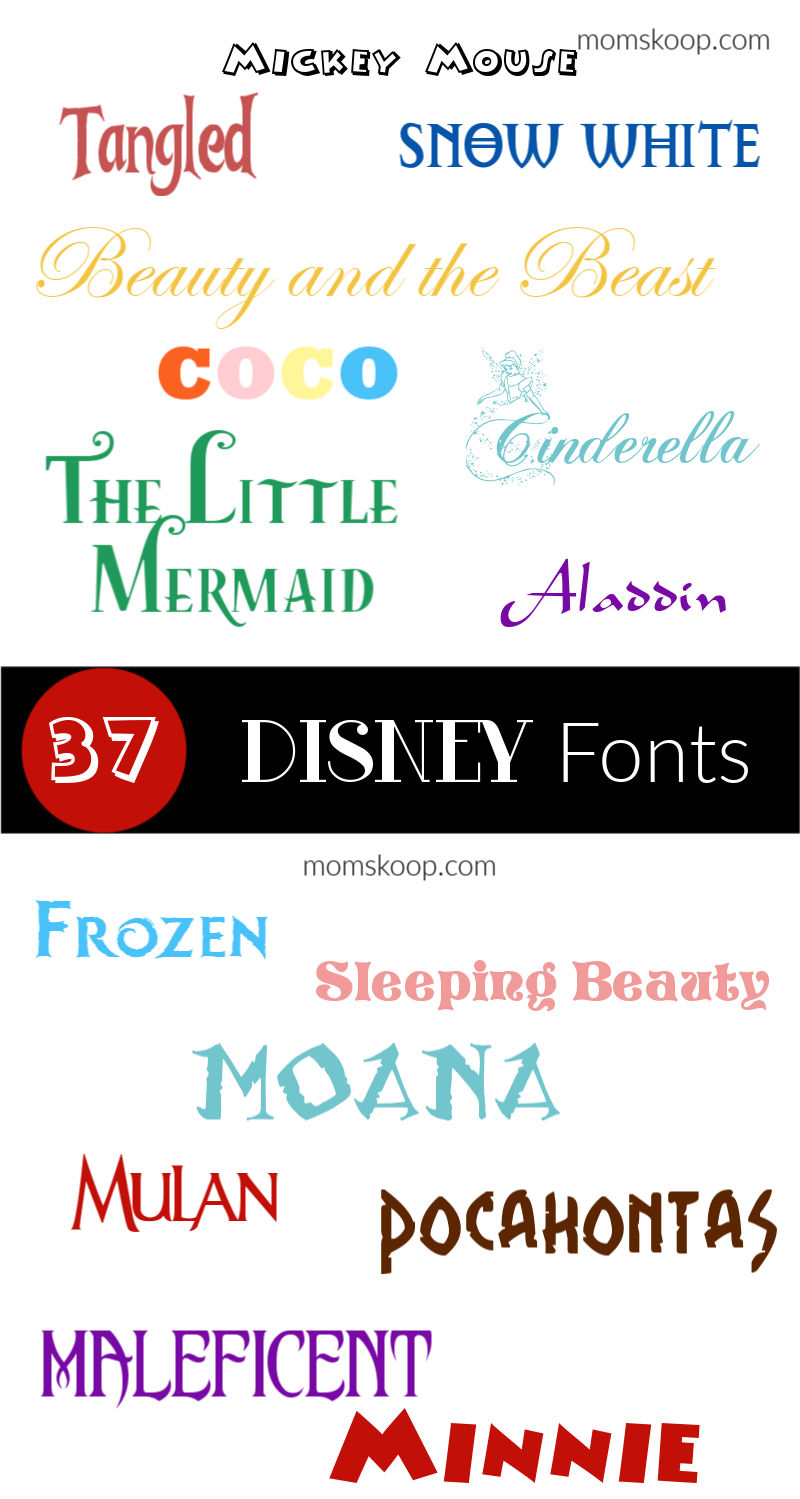 Free Disney Fonts For You To Use For Your Personal Projects
One of the great things about Disney is that their brand appeals to everyone. Whether you are 1 or 99, you probably have some type of a wonderful Disney memory.
I think for me, it's as a child watching the Walt Disney movies on Sunday nights with my family. You know back before cable and electronics? We would make popcorn and watch the movie of the week. As I'm typing this, one movie just popped into my mind and that is "The Apple Dumpling Gang". Have you seen that movie before? If not, you must. It's truly a classic!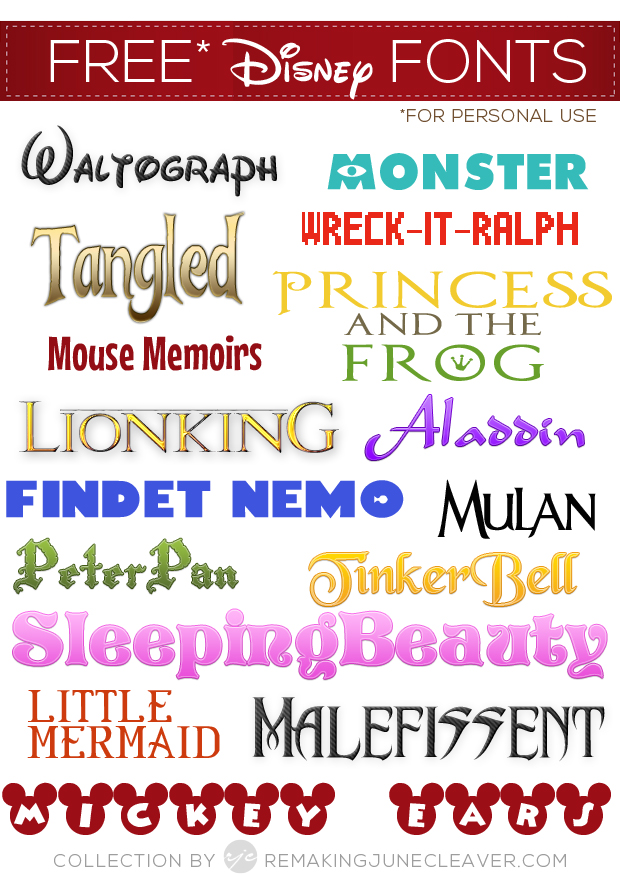 Even though this post was originally posted in 2013 on our original site Remaking June Cleaver, we have updated this post to include current fonts and links and to also remove the links that no longer work.
We've curated this Disney font collection so that you will have all of the fonts you need for your next creative Disney project.
Here Are Some Ideas For Creative Inspiration
**Disney fonts are for personal use only – commercial use is not allowed.
Walt Disney World Souvenirs
DIY Autograph Book
Disney Fund Bank
Disney Themed Birthday Parties
Cupcake Toppers
Cupcake Wrappers
Decorations
Thank You Cards
Birthday Party Invitations
Party Labels
Water Bottle Labels
Party Banners
Printables
Here is our updated 2019 Free Disney Fonts collection for your next creative project.
*To download the font, click on the name of the font OR click on the image of the font.
Have you ever wondered, "What is the Disney font called"? It's called Waltograph. Here is a general font that is very similar to the Walt Disney Font.
Of course all Disney fans need a free Mickey Mouse font in their collection! 
And of course if you need a Mickey Mouse font, then you know you have to have a Minnie Mouse font!
With the newest sequel release, you know you will probably be having a need for a free Descendants font!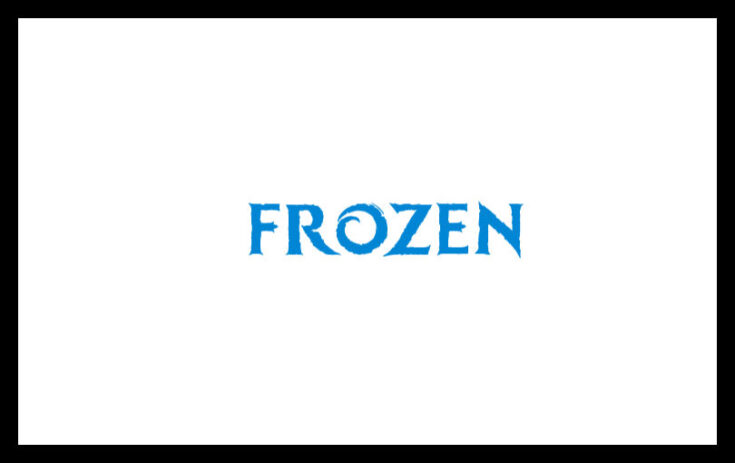 If you have a little Anna and Elsa fan then you know you will definitely need a free Frozen font!  Don't forget Frozen II will be coming to a theater near you on November 22!! 
Lightning McQueen was back in Cars 3 in 2017 and is still such a popular birthday theme!  Check out this free Disney Cars font!
Are you trying to find a free Disney Moana Font that's a free download? We've got one.
Did you know that the live version of The Little Mermaid was on tv in 2019?
I think one of my all time favorite remakes by Disney was the live-action version of The Beauty and the Beast.  
Did you happen to catch the newest live-action version of Aladdin?  If not, it's definitely one to make a point to see.
Rapunzel was such a lovely character with a different spin in Tangled.  If you haven't seen it yet, it's definitely worth a watch. They've also made a tv series out of it.
Cinderella is a classic Disney Princess.  I guess you could say she was an OG!  Cinderella themed parties are still popular so this free Disney Cinderella font would be a great resource for the party!
Princess and the Frog was such a fun Disney movie featuring Princess Tiana. Definitely worth the watch if you haven't seen it yet. 
The live-action version of Mulan is available to stream now on Disney+!  The version will have a few changes such as no MuShu nor Shang, however, I fully expect Disney to do a fantastic job with this version! You will definitely want to download this font for any pre-movie parties you are planning!
Sleeping Beauty, through the movie Maleficent, has seen a rebirth in popularity.  She is another one of the OG princesses.  Make sure you have this font on hand for your Disney Princess.
Pocahontas was sweet story about an American Indian woman and Captain John Smith.  Even though she wasn't really a Disney Princess, she was still a heroine as her goal was to bring peace to her people. 
Snow White was another one of the OG Disney Princesses. This is a great Disney classic that's always worth re-watching. This one would actually make a cool live-action remake. 
Brave was another Disney movie about a Princess who realizes that what she was really looking for was right in front of her all the time.  It's a great Disney movie! 
One of my favorite things to do when watching an older Disney movie is to try to figure out who is doing the character voices. Try it sometime without using Google.  It's a pretty fun game. 
This was such a great movie from 2017. If you are looking for the Coco font to use for your Cricut, then this is the one you are looking for.
Ever Wondered How to Install Cricut Fonts?
How to Use Installed Fonts in Cricut
More Free Downloads
COCO
The Lion King
Monster AG
Mickey Ears
Findet Nemo
Mouse Memoirs
Peter Pan (Rapscallion)
Tinker Bell (Chancery)
Wreck-it-Ralph (Sonic Advance)
Inside Out
Wicked Mouse
Alice in Wonderland
Incredibles
Lilo & Stitch
Star Wars
Big Hero 6
Disneyland
Epcot
Need help? Click HERE for info on installing and using fonts.
ADDITIONAL MOMSKOOP FREE FONT ARTICLES:
20 Free Spring Fonts
Over 160 Fonts Roundup
14 Free Winter Fonts
Free Chalk Fonts
20 Free Handwriting Fonts
Important Note: Due to copyright, Disney fonts are for personal use only – commercial use is not allowed.
DISCLAIMER: MomSkoop did not create the fonts featured above. We simply assembled them together for this post. Once you click on the font link, you will be directed to the site where the font was found. You will need to contact the actual owner of the font for their individual license agreement BEFORE USING. As of the updated date of this post, these free Disney fonts are available at the link we linked to. Please let us know if you find one that is invalid.
Sours: https://momskoop.com/free-disney-fonts/
Disney Font
The Walt Disney Company, commonly known as Disney, is an American diversified multinational mass media and entertainment conglomerate headquartered at the Walt Disney Studios complex in Burbank, California.
Disney was originally founded on October 16, 1923, by brothers Walt and Roy O. Disney as the Disney Brothers Cartoon Studio; it also operated under the names The Walt Disney Studio and Walt Disney Productions before officially changing its name to The Walt Disney Company in 1986. The company established itself as a leader in the American animation industry before diversifying into live-action film production, television, and theme parks.
The lettering of the Walt Disney logotype is very similar to a font called Waltograph, which is a free-for-personal-use typeface designed by Justin Callaghan. Waltograph includes two variations: Waltograph 42, a regular font with uppercase and lowercase letters plus a few ligatures and alternates, and Waltograph UI, a unicase font intended for increased legibility at small sizes and on computer screens. You can download the font for free here.
Please Note:
These are similar free fonts to Disney. We tried our best to find the best matching fonts of Disney.
Hope you will find these collections helpful!
Walt Disney – Official
Waltograph
Walter
New Walt Disney
Dan's Disney
Disney Tangled
Frozen Neutra
Frozito
Moanas
Wicked Mouse
Black Pearl
Alice In Wonderland
Zootopia
Zombies
Slugterra
Upon A Dream
Tron
Conclusion
I hope you enjoyed these collections of Disney font family similar fonts. We searched the web and discovered the most closest Disney similar fonts and these fonts are completely free for personal use. If you think we missed any similar font of Disney then you can share the font with us.
Thanks
Filed Under: Disney, Fonts in UseTagged With: disney font, font, free font, Movie
Sours: https://www.dafontfree.io/disney-font/
Disney SVG Files: FREE & Premium Disney SVGs For Cricut
Where can you find the best Disney SVG files?
We've found plenty of Disney themed free SVG files that we will feature first, but if you don't mind paying a few dollars for your instant download Mickey ears then check out the selection on Etsy – more below!
Also, please check the license on each SVG if you want to use it commercially. They are all fine for personal use (hello family shirt design for your trip to Disneyland, Disney World, or a Disney Cruise), but some may not include a commercial use license.
Free Disney SVG Cut Files
To start with, here is a variety of great Disney SVGs. Use them for making printables or cut crafts for diy Disney shirts, mugs, and all sorts of other projects with your vinyl cutting machine. You can easily upload files for Cricut Design Space or Silhouette Studio. Many of these digital files can also be dowloaded as eps files, png files, dxf files, or pdfs depending on your need.
>> Click the IMAGE for the free SVG download <<
Disney Squadgoals Shirt SVG
So many fun free Disney SVG files!
Now we'll take a look at some of the premium Disney SVGs, but if you find any more great freebies, let us know in the comment section below!

Disney SVG Files
Here is where we get the best Disney SVGs… for as little as a few dollars you can get dozens of awesome SVGs or fonts.
These are some of my favorites from Etsy – it really is the place to go for all your Disney SVG files!
>> Click the IMAGE for the premium SVG download <<
Castle Silhouette & Mickey Mouse SVG
(The listings for these Disney cut files on Etsy keep changing – The image links go to the search results for each query!)
Etsy also has the best Harry Potter SVGs (in my opinion). Here is the full range available on Etsy.

Disney Family Shirts
What can you make with these Disney cut files?
t shirts
mugs & cups
car window decals
wall decals (Disney castle would look great!)
reverse canvas projects
The image above is a Mary Poppins Silhouette made with Glitter HTV.
Other resources:
Thanks for reading – let the crafting begin! Please leave any further recommendations in the comments section below.
|
(Please note: This post contains affiliate links. Read our full disclosure policy here.)
Sours: https://www.howtoheatpress.com/disney-svg/
D E S C R I P T I O N
free instant download Disney font svg, png, epx, dxf files – Disney Svg
• 1 SVG cut file for Cricut, Silhouette Designer Edition and more
• 1 PNG high resolution 300dpi
• 1 DXF for free version of Silhouette cameo
• 1 EPS vector file for Adobe Illustrator, Inkspace, Corel Draw and more
D I S C L A I M E R
You, the user, is solely responsible for determining if phrases used in any designs are trademarked or have any legal limitations for your intended usage.
You agree to utilise Licensed Products in accordance with all applicable local, state, and federal laws. We is not liable for any infringement or penalty that results from improper or illegal use.
Personal Use Only! Digital use of the files is strictly prohibited. Digital reselling, sharing, redistributing of the files is NOT allowed.
Download "03391-disneyfont-svg" 03391-disneyfont-svg.zip – Downloaded 17115 times – 2 MB
Sours: https://freesvgplanet.com/disney-font-svg-free-disney-alphabet-svg-free-walt-disney-font-svg-calligraphy-font-svg-cursive-font-svg-disney-font-svg-disney-svg-dxf/
Font free disney cricut
Come on Romka, cum on your aunt. She let out a chuckle as his hot and sticky semen shot down her cheeks, nose and lips, trickling down. Her chin. And Aunt Zina had already managed to swallow the remnants of my liquid, sucking every drop from my hose. My mom took a big drop of Romka's sperm off her nose with her finger and brought it to my aunt Zina's lips.
Print, cursive and Disney font handwriting with pen - Neat and clean - Calligraphy
Tongue. With each rhythmic thrust, I bit my lip harder so as not to moan too loudly. The thought of being fucked by my own son has long since drowned in the inexpressible feeling with which he filled my body. But in her place came another, while vague and indistinct so much that I could not even determine whether she was pleasant to me.
You will also be interested:
Fuck me hard. have your bitch. today you can do anything with me!" Her fingers tried to increase pleasure by masturbating her clitoris. Soon the beauty began to cover the orgasm.
118
119
120
121
122