Garmin Fenix 6 Tips and Tricks
Garmin Fenix 6 is by far the most popular outdoor watch. It comes in many variants and most of the Fenix 6 tips and tricks we are going to discuss here work with all the models.
Let us mention them all here.
Garmin Fenix 6S, 6S Pro (Standard, Saphire, Solar)
Garmin Fenix 6, 6 Pro (Standard, Saphire, Solar)
Garmin Fenix 6X, 6X Pro (Standard, Saphire, Solar)
If you are a die-hard Garmin Fan and a long-term user, these tips might seem obvious to you. However, we assure you that there is something for everyone in this guide.
Make Contactless Payments:
Garmin Fenix 6 has NFC technology which due to the lack of a touch screen is quite inconvenient to use.
The following video will guide you to set up contactless payment for your Garmin Fenix.
You will have to use the Garmin Connect App on the phone to set up your Garmin Wallet and password for it.
Fast Data Sync Over WI-FI
Garmin Fenix 6 has both Bluetooth and Wi-Fi connectivity options, so you can sync data with ease. Wi-Fi drains the battery life, but it syncs data faster.
For instance, if you want to upload songs on the watch, the Bluetooth connectivity would take an eternity.
You can set up a hotkey for Wifi Sync.
Settings>>system>>hot keys>>
The following video will guide you through the process.
This feature is the same for Garmin Fenix 6 and Fenix 5.
Get a New Strap:
Luckily, Garmin Fenix 6 comes with a quick-release mechanism so you can easily swap straps. Garmin's official straps are quite expensive and are only available in leather and silicone material. 
We have compiled a list of Best Garmin Fenixes Straps which include a diverse range of budget third-party straps: leather, metal, silicone, and nylon.
Music Storage & Streaming
Without a touchscreen interface, listening to music on the Garmin Fenix 6 Pro isn't a pleasant experience. Even though we have access to our favorite music streaming platforms including Spotify, Amazon Music, iHeartradio, and Deezer, syncing data is pretty slow. 
The following video will guide you on how to set up Spotify for your Garmin Fenix. Remember, for offline Spotify music, you must have access to a premium account.
To pair the wireless headphones/earbuds, follow the instructions below.
Settings>>Sensors & Accesories>>Add New>>Headphones.
Tip: This feature is not available on base models i.e., Garmin Fenix 6, 6S, 6X.
Solar Charging Isn't An Alternative To Standard Top-Up
The Solar units have a marathon battery life, as they have an alternative for regular charging. If the standard variant makes it to a week on a single charge, the Solar model lasts up to 2 weeks between charges.
On the inner side of the bezel, under the gorilla glass, there's a minor 1mm strip for solar charging.
No matter how sunny the outside environment is, the solar panel can't charge the watch but rather neutralize the consumption of notification alerts adding a couple of hours to the overall battery. So don't keep the watch in the sun in the hope that you won't have to charge the watch regularly.
The following chart by Garmin will give you a rough idea of how long the solar unit lasts in comparison to the standard ones.
Add Or Remove Widgets:
You can add as well as remove widgets from your scroll-up screen, as per your preference. Fenix 6 differs from other Garmins with the scrollable design that allows it to show more data on the screen.
Also, you can add new widgets/data fields on your own. The Garmin Connect IQ app would do the job.
Expedition mode 
Expedition mode is basically a sub-category of battery-saving mode.
So what does it do?
It's quite similar to ordinary battery-saving mode with the difference that you'll still be connected to GPS, no matter what.
In the standard, battery-saving mode you just shut off all the features until the battery-saving mode is switched off.
Whereas in the expedition mode, the watch collects GPS track points once an hour, however, all the sensors and accessories, connection to the smartphone, would be turned off.
Trend line Popularity Tracking  
Trend line popularity tracking opts for the best track for your activity.
Wanna go for a hike? A walk? Cycling or running?
For all the peculiar activities you'll be recommended with different tracks, depending upon the type of activity you're about to perform.
For example, you're up for a daily mellow walk. Obviously, mountains or trails won't be a good option for it, so this feature opts for you the best walking track.
Go to map on the option, go to themed map, and then set up popularity routing listed in those options.
PacePro 
PacePro lets the user control its pace according to the aim or activity you've been performing.
You need to set up a course/profile for this feature to help you.
Once done, PacePro will notify you whether you're going according to your pace set through your own course or not, it will let you slow down or speed up to meet your preset goals.
You will have to set up the course/profile on the Garmin Connect App.
Upload New Maps:
Want to add new maps on the Garmin Fenix 6? No problem.
You can download the new Topo maps from Garmin or Openstreetmaps. The former is an expensive option, whereas, the latter doesn't cost a dime but a little hassle.
Download the maps on your computer, connect the Garmin Fenix via Usb and upload it in the 'Garmin' folder.
Then on the watch, got to sports profile (Hold the middle button >> Activities & Apps >> Choose your sport >> Settings >> Data Screens >> Add New >> Map)
Add New Sports Tracking Modes
Regardless of how many fancy features Garmin offers you, there's a single feature Garmin is pro at and is its pioneer. All the Garmin watches are specifically made to be robust sports trackers.
This may seem obvious but many forget that we can add more sports modes. If you navigate to the bottom of where we select preset sports, we have an option to add new ones.
Live Tracker/ Accident Detector
You have two types of tracking on Fenix 6: live tracking, and event tracking. For live tracking, your recipients or close ones will receive a notification of your location, they can easily track you live through that send location.
For event tracking, text messages will be sent to your chosen recipients, at the start, and at some defined spots. You can also update them with the estimated time to reach your final location.
Within the Garmin Connect app, you can set up incident detection and add up to three users. Just like live tracking, it informs your chosen contacts of your emergency.
Garmin Smart Trainer Control
Garmin watches have a lot of high-end features, but there's still hidden an elite feature that hasn't been discussed thoroughly.
Garmin 6 pro can be used as a controller for a bike turbo trainer.
So how does this trainer work? Your turbo trainer will be automatically connected once you start up with "indoor cycling mode".
Through the connection, the stats for cadence and power will pop up your screen. Varying upon your workout.
For instance, suppose you're going for a low-intensity workout, you need consistent power or resistance. The turbo trainer holds the resistance pretty well and reacts effectively to a change.
To make it work more precisely, connect it to the Garmin Connect app. It will let you set up a target which you aim to achieve (a specific speed or power limit).
Additionally, mark up the starting point on it as well as your destination, this trainer will route you to your destination, picking up the path according to your specification. (low-intensity workout high-intensity workout etc).
Sours: https://smartwatchcrunch.com/garmin-fenix-6-tips-and-tricks/


Need battery saving tips for your Garmin Fenix 6 smartwatch? In this tutorial, I show you how to extend the battery life on your Garmin Fenix 6 smart watch. These tips also include how to use Battery Saver Mode and Power Modes with your activities.
Order One Today ?
Garmin Fenix 6S on Amazon: https://geni.us/Fenix6S
Garmin Fenix 6 on Amazon: https://geni.us/Fenix6
Garmin Fenix 6X on Amazon: https://geni.us/Fenix6X
Useful Garmin Fenix 6 Accessories ?
Extra Charging Cables: https://geni.us/Fenix6Cable
Charging Port Protector: https://geni.us/Fenix6Port
Screen Protectors: https://geni.us/Fenix6Screen
Replacement Watch Bands: https://geni.us/Fenix6Bands
Other Garmin Fenix 6 Tutorials: https://www.youtube.com/playlist?list=PL8griS8Ww-KlHauzswuPEyl3ymgirpuap
How to increase the battery life of your Garmin Fenix 6:
• (00:14) Backlight Brightness
• (00:57) Backlight Timeout
• (01:18) Gesture
• (01:41) Watch Face
• (02:27) Activity Tracking
• (02:57) Power Manager
(03:17) Battery Saver
(04:11) Power Modes
Note: use the Up and Down buttons to scroll and the Start/Stop button to select.
Backlight Brightness:
1. Long-press the Up button to open the Menu.
2. Select System.
3. Scroll down and select Backlight.
4. From here, you can select the Brightness percentages during and not during activities. Select either During Activity or Not During Activity and then select Brightness. I recommend changing the brightness to 20 percent. Repeat.
Backlight Timeout:
1. Long-press the Up button to open the Menu.
2. Select System.
3. Scroll down and select Backlight.
4. From here, select either During Activity or Not During Activity and then select Timeout.
5. Lower the Timeout to around 8 seconds. Repeat.
Gesture (this turns the backlight on when you turn the watch face toward you)
1. Long-press the Up button to open the Menu.
2. Select System.
3. Scroll down and select Backlight.
4. From here, select either During Activity or Not During Activity and then select Gesture.
5. I recommend setting Gesture to either Off or After Sunset. Repeat.
Watch Face: don't display seconds on your watch face:
1. Long-press the Up button to open the Menu.
2. Select Watch Face. Select your current watch face.
3. Scroll down to Customize, then select Seconds. Turn Seconds off.
4. Press Start/Stop button again to select your watch face and then select Done; this will save your changes.
Install custom watch faces with this tutorial: https://youtu.be/cX00eTysDsM
Customize your watch face with this tutorial: https://youtu.be/2rDeThbNdHE
Activity Tracking:
1. Long-press the Up button to open the Menu.
2. Select System.
3. Scroll up and select Data Recording.
4. Change your settings to Smart rather than Every Second. Every Second is more accurate, but Smart will do the trick.
NEW! Power Manager
Battery Saver Mode:
1. Long-press the Up button to open the Menu.
2. Select System and then Power Manager.
3. Select Battery Saver; this will extend the battery life to 48 days. Customize the Battery Saver settings to get the most out of battery saving. Any customization will decrease the battery life from 48 days.
Power Mode:
1. Long-press the Up button to open the Menu.
2. Select System and then Power Manager.
3. Select Power Mode
4. Create a custom Power Mode by selecting Add New. Select letters to create a name for it. Select the checkmark to save the name.
5. Select the different options that apply to your Power Mode. These include: GPS, Music, Phone, Wrist Heart Rate, Pulse Oximeter, Map, Display, Backlight, and Accessories.
6. To activate a Pulse Mode: start any activity. Once the activity loads, long-press the Up button. Scroll down and select Power Mode. Here, you can select any watch battery power mode.
#Garmin #Fenix6 #GarminWatch
? HAPPY WITH THE VIDEO? ?
SUBSCRIBE NOW! CLICK HERE – https://youtube.com/c/gauginggadgets?sub_confirmation=1
SEND ME A TIP! – https://www.paypal.me/GaugingGadgets
FOLLOW ME!
BLOG: https://GaugingGadgets.com
FACEBOOK – http://fb.me/GaugingGadgets
TWITTER – http://twitter.com/GaugingGadgets
REDDIT – https://www.reddit.com/r/GaugingGadgets/
INSTAGRAM – https://instagram.com/GaugingGadgets/
TWITCH – https://www.twitch.tv/GaugingGadgets
Learn how to make websites: https://www.youtube.com/channel/UCYrr7ufEB0DoXD7RyN7vCkQ
HOW DO I DO IT? (Paid Links)
TubeBuddy YouTube Toolkit: https://www.tubebuddy.com/gauginggadgets/yt
Restream Multistreaming Tool: https://restream.io/join/0npXN
Geniuslink URL Shortener for Creators: https://geni.us/AffiliateTool
My YouTube Setup:
Dell G3 15-3579: https://geni.us/DellG3
Turtle Beach Elite Pro 2 + SuperAmp Pro: https://geni.us/TurtleBeachEP2
700W Lighting Kit – https://geni.us/LightingKit
Blue Yeti USB Microphone – https://geni.us/USBMic
Logitech C920 Webcam – https://geni.us/HDWebCam
Cell Phone – Pixel 2 XL – https://geni.us/FilmingPhone
Neewer Mini Table Tripod – https://geni.us/MiniTableTripod .
Sours: https://iphonewired.com/industry/111436/
Nine Tips For Getting The Most Out Of Your New Garmin Fitness Tracker
Garmin's line-up of fitness trackers and sports watches is vast and seriously impressive, with several of our favourite running watches found within its ranks. As a result, they make popular Christmas presents, and if you've unwrapped a new Garmin this year then lucky you – you're going to love it.
However, if you're going to get the most from your Garmin it's worth taking the time to get to know it better, because they're not always the most intuitive devices to use out of the box. We've tested and reviewed pretty much every Garmin tracker and running watch out there, so thought we'd help with a few tips on finding and setting up the key features on your new watch.
1. Set Up Your Sports Tracking
While today's Garmins have all manner of fancy extra features, they're all still sports trackers at their core. This is one feature that's easy to work right out of the box: just hit start, choose your sport, wait for GPS and off you go. But one thing you can do to improve your experience is set up your data screens to show the stats you want.
Runners in particular have a wealth of options to pick from including time, distance, pace, heart rate and cadence. You can do this in the running menu, where you should also turn auto lap on or off according to your preferences.
Pictured: Garmin Fenix 6 Sapphire
2. Choose A Training Plan
Did you get a running watch for Christmas to help you train for your first big event? Then head to the Garmin Coach section of the Connect app and you'll be able to set up an entire training plan based on your target and current ability, which you can then sync to your watch. At the moment there are plans for 5K, 10K and half marathon races, with all the workouts already set up so your watch will remind you when to run and what kind of run to do.
If you need a marathon plan, head to our complete guide to marathon training. We have plans for all abilities.
3. Load It Up With Music
Many of Garmin's watches now offer music playback, including the Forerunner 245 Music running watch, the Vivoactive 4 and Venu smartwatches, and the powerhouse Fenix 6 Pro and Forerunner 945 multisport watches.
If your watch has music then you can plug it in to your computer to sync across your tracks and playlists, or link it up to a premium streaming account to sync music to the device wirelessly. Garmin's music watches support Spotify, iHeartRadio, Deezer and Amazon Music.
4. Create A Workout
Garmin has an excellent workout creator that's easy to use, so you can sync your planned session to your watch to follow from your wrist. Unfortunately that creator is inexplicably tucked away at the back of Garmin Connect and accessed by hitting More, then Training.
You can create workouts for all kind of sports, with running sessions based on time, distance, pace or even cadence, and on certain watches you can also sync across pre-made Pilates, yoga and strength workouts, with on-screen animations showing you how to perform each move.
If you just want a simple interval session, you can also set that up directly on the watch in the options menu when you start a sport.
5. Map A Route
Pictured: Garmin Fenix 6 Pro
Also hidden away in the Training section of the Garmin Connect app is Courses, where you can map out routes to sync to your watch so it guides you through them when running, cycling or hiking. You can also create the routes online on the Garmin Connect website, which is slightly easier to do if planning a long activity.
Mid-range Garmin watches will show a simple breadcrumb trail of the route, with just a line and a pointer to keep you on track, and you can also fire up a "back to start" pointer during an outdoor activity if you've started without a route and got yourself lost.
Top-end Garmins like the Forerunner 945 and Fenix 6 Pro range offer full colour maps on the wrist, which not only makes it easy to follow pre-planned routes but also allows them to create new routes on the fly. If you're in a new place and need a route to run, you can set a rough direction and distance and the watch will create you three options based on paths that are popular with other Garmin users.
6. Give PacePro A Go
Pictured: PacePro on the Garmin Fenix 6 Sapphire
This is a new feature currently only available on the Fenix 6 Pro range, Forerunner 945 and Forerunner 245 watches, and it could be the key for runners trying to set a new PB. Set up a PacePro plan for a race and you'll get split-by-split (mile or kilometre) time targets based on your overall goal time and the elevation in that split, whether it's uphill or downhill. You can even set up the plan to pace you for an overall negative split, where you run faster in the second half of the race – the best way to smash a PB. It's basically a smart pace band, and a great help to have on your wrist if you're trying to avoid going out too fast in a race.
To do this you first need to set up the course of your event, either by mapping it yourself in Garmin's course creator or finding the route online on somewhere like Strava, downloading a GPX file and uploading it to Garmin. From there you can set up your PacePro plan for that route either on the Connect website, in the Connect app or even on your watch itself, once the course has been synced to it.
7. Choose A Watch Face
While Garmins don't offer much in the way of watch face customisation compared with, say, the Apple Watch, you do have some options to play with. Head to the main menu to adjust your watch face, which can be set up to show all manner of fitness stats, as well as things like the temperature and sunrise/sunset time. You can also find more watch face options in the ConnectIQ app store if Garmin's presets aren't doing it for you.
8. Select Some Widgets
Scroll up or down from your watch to access your widgets, which show key info on things like the weather, your calendar, your activity that day and your overall training load. Use the main menu to add or remove widgets so you're getting only the info you want.
9. Set Up Emergency Assistance Just In Case
This is one feature you should set up on Christmas morning then hope never to have to think about again. With Garmin's Incident Detection feature, your watch can detect if you fall during an outdoor activity and then message a preset contact to alert them. You can also send these alerts manually by holding down the backlight button.
Sours: https://www.coachmag.co.uk/fitness-trackers/8400/nine-tips-for-getting-the-most-out-of-your-new-garmin-fitness-tracker
Garmin Fenix 6 In-Depth Review
Okay, spoiler alert, the Fenix 6 is a great, if not the greatest, outdoors watch so far. In this review and how-to guide I'm going to focus on the hiking and outdoors applications of the Fenix 6. I'll be specifically using the Fenix 6x Pro Solar, which I've had on my wrist 24/7 since the day it came out. I've owned every Fenix model since the 3, and the 6 Pro Solar doesn't disappoint.
This watch is incredible! I had the Fenix 3HR which set the bar, then the Fenix 5X, which even after two years with the watch never leaving my arm, I was still excited to use it every single day. That is really saying a lot. The 6X Pro Solar has yet again set a new bar with incredibly useful features. – REI Review
If you find this guide helpful, . You get a discount of up to 10% with an inexpensive REI membership and free shipping. There are benefits to buying from REI, and you help support free hiking guides for everyone. I do also get a commission if you buy on Amazon.
I was not paid by Garmin to do this review. All reviews on this site and independent and unsponsored.
Which Fenix 6 Should I Buy?
Garmin offers several variations on the Fenix 6, but they don't do a great job of making it easy to decode which model offers what. Here's how to understand the different Fenix models:
Sizing: 6s (small, 42mm case), 6 (medium, 47mm case), 6x (large, 51mm case)
Regular Fenix 6 or Pro/Sapphire: Pro and Sapphire models have music, on-board topo maps, Wi-Fi, and other software features enabled. The regular 6 model has these software functions turned off. I wouldn't recommend a "regular" model for hiking. Without the maps it just becomes a regular sports watch, and you can get something cheaper that has those functions.
Sapphire or Non-Sapphire: Sapphire models have a scratch-resistant glass. Sapphire crystal glass is the third hardest mineral, right behind diamond. The Sapphire glass darkens the screen a little bit, but not much. Non-Sapphire models have Corning Gorilla Glass. All Sapphire models also come with Pro software features included, but not all Pro models have Sapphire glass.
Solar or Non-Solar: Solar is only available in the 6x model and includes solar panels on and around the watch face that help charge your Fenix (more later). Garmin calls this Power Glass and it's also scratch-resistant, but not as much as the Sapphire model (it's Corning Gorilla Glass 3 with DX Coating). I've had my Pro Solar for several months with 24/7 use and no scratches so far.
Garmin doesn't recommend using a screen protector on the Pro Solar model because it cuts down on the solar intensity.
Here are my recommendations on picking the right model:
If you use maps, you want a big watch face, so go as big as possible and get a Fenix 6x.
If you go on extended hikes or outdoors trips and battery life is important, go with the Fenix 6x Pro Solar.
If you don't get solar, get the Sapphire glass Fenix 6 that best fits your wrist.
July 2020 Update: Garmin introduced solar for some non-6x models as well. Again, if you are not doing extended backcountry trips, you can probably skip the solar functionality. They also offer solar on the lower-priced cousin of the Fenix 6, the Garmin Instinct.
Fenix 6 Review Video
Is the Fenix 6 Worth It?
If you have an older GPS or smartwatch it can be tough to decide on whether the Fenix 6 is worth the cost; it's an expensive watch. Let me walk you through some of the notable features relevant to hiking and the outdoors. I'll go through some of the other non-outdoors features later in the article; make sure you check them out. There are many other applications available on the Fenix 6 that might be useful to you.
Standard features include:
Track hikes, runs, cycling, weight training, yoga, pilates, almost anything
Onboard GPS, heart-rate monitor, and pulse oximeter (to measure blood oxygen)
Smartwatch that integrates with your phone (which you can turn off)
Sleep, step, and fitness tracker
Navigation tool (topo maps, altimeter, barometer, compass)
Training computer (analyzes your form and gives you advice on your training)
Notable new features applicable to hiking and the outdoors include:
So should you get it? How much money can you spare? ?
If you're okay spending the money and want the latest and greatest, then get it, it's great.
If battery is important to you, then get it. For example, you can get 60 hours of battery in GPS modes, so you could use one charge on a 6×10 hour day backpacking trip. In expedition mode you can get 46 days, so if you're thru-hiking, this could be a good choice.
If you don't have a hiking smart-watch yet and want to get something that will last for a few years, get it.
If you don't have a hiking smart-watch yet and want to get something that is durable, has the bulk of the features of the Fenix 6 without the maps and fancy stuff, consider the Garmin Instinct.
If you have an older model Fenix and it works fine for you, you don't need the Fenix 6. You can still load GPX tracks on older models like the Fenix 3.
If you're reading reviews on REI, Amazon, etc., just a quick note. There are some 1-star reviews that look like they are before some important firmware updates. I find it helpful to look at the most recent reviews first.
How The Fenix 6 Works
Here's a quick tour of how the Fenix 6 works and how to use it for the outdoors. I could probably write a thousand words on each of these features, so I invite you to check out the manual (link a the bottom) if you want to dig deeper. I also dive deeper into navigation later so keep reading.
When your activity is synced you can view it on the mobile app or dive deeper on the Garmin Connect website.
Fenix 6 Battery and Solar Performance
The battery and power management on the Fenix 6 is great and much better than older models. I'm not sure if it's a bigger battery or more efficient chipset or both, but you get more time between charges on the Fenix 6. According to Garmin, you get about 21 days of watch mode and 60 hours of activity tracking without any solar or battery saving tweaks.
Power Modes
You can create custom power modes on the Fenix 6 that turn features on or off based on what you need. Custom power modes are created in the settings under "Power Manager", and once created are applied to your hike or other activity by going into the settings for that activity and choosing the power profile. You can also select from standard Garmin modes of normal, max battery, and jacket mode (no optical heart rate if you wear it outside clothing).
So Power Modes get applied to activities, but there's also a "Battery Saver Mode" that gets applied to the regular watch mode. It works similar to power modes; when you enter Battery Saver Mode you can turn features on and off. You can also set a customizable low-battery alarm so that you can enter Battery Saver Mode when you get low. You can access it from the setting menu, or toggle it on and off by holding in the power button.
I find the power profiles great. I turn off music and other features that aren't important and it's great. I haven't gone on any really long backpacking trips, but have taken it on trips under a week and it's good every day. And I have a cheap USB battery charger just in case (and use it for other devices too).
Make sure you take the automatic Pulse Oximeter readings off, they drain the battery more quickly than anything else.
Solar Power
The solar panel offers a lot of promise, especially for those who are outside every day. First off, set your expectations accordingly. The solar panel on the Fenix 6 is small, arms move around, sleeves cover the watch face, and we are often under trees and look for shade on hot days. The solar panels are not going to quickly charge the device back to 100%. But you are going to offset the battery drain, especially when you're hiking in direct sunlight.
Here's what I've observed about the Pro Solar functionality from hiking with it for several hundred miles:
It's much better when you're in direct sunlight (hiking through scrub, above the tree line, or in the desert).
When you're under cover don't expect many benefits.
If you leave it out in the sun in watch mode, you get about 1% charge in 4 hours.
When hiking in the sun, the battery drain generally cuts in half (1-2%/hour to 0.5-1%/hour).
Using a screen protector gave me pretty much the same results.
Expedition Mode
Expedition Mode is a multi-day tracking app that turns off all the sensors and screen, then records a track point every 60 minutes (you can adjust between 15-90 minutes). To see the watch face, you just tap the power button and it stays on for a few seconds and goes off again. You can also mark waypoints in this mode. You can get 45 days of tracking (and up to 10 more with solar) in this mode. So if you're thru-hiking and want a basic track stored, expedition mode could come in handy.
My Top Battery Saving Tip
Fenix 6 GPS Performance
GPS is always a tough one to measure because there are so many variables and a lot of folks have strong opinions about which satellite constellation is best. I use the Fenix 6 and GPSMAP 66i, often pour over my GPX tracks after a hike, and do a fair amount of tinkering with my settings. So while I'm not testing this in a lab, I am constantly observing and evaluating GPS performance.
Performance on the Fenix 6 is not as good as a handheld GPS like the GPSMAP 66i, which you would expect since the GPS antenna is likely bigger on the handheld unit. Also your hands (and the Fenix) will move around more than a handheld which normally sits stationary in a pocket while you hike.
Aside from the occasional errant track point, the Fenix 6 GPS tracking has been remarkably accurate.
The Fenix 6 has been (generally) more accurate (less errant track points and drifts) than the Fenix 5x Plus.
When you stop, it's important to pause your activity. Otherwise the unit will continue to take track points which could be off by 20+ feet each, inflating your distance. This is called nesting because of the circular pattern the track makes.
Tree cover and canyon walls affect GPS performance. You need 4 satellite fixes to get a semi-accurate position, the more the better. Whenever that ability is impeded by the conditions, the track will suffer.
There is no winner when it comes to GPS, GPS+Galileo, or GPS+GLONASS accuracy.
If you have a clear view of the sky and you want to save battery, GPS only will be usually fine.
I use GPS + Galileo because I hike in varied conditions and it offers more options to get a fix. Galileo will have 30 satellites up by 2020 giving you more options to connect (in addition to the 24 GPS birds).
Some folks have luck with GPS + GLONASS but I had more (random) errant track points when using it. Again, a lot depends on the conditions and GLONASS is supposed to be better in the higher latitudes, so maybe it will work for you.
Periodic firmware and GPS chipset updates have seemed to have varying effects on GPS performance. I'd expect it to always get better but sometimes it seems to get a little worse. It's just anecdotal, but worth mentioning. Overall though, the GPS has been solid for me.
Fenix 6 GPS Track Case Studies
I have a comparison of the GPSMAP 66i and Fenix 6 GPX tracks if you want to check it out. It's through tall and short buildings in an urban setting. I find that these types of conditions make GPS units struggle the most. There are also some Fenix 6 tracks from other conditions in there for you to dive deep on.
Fenix 6 GPS Accuracy Tips
Try to sync your Garmin Connect app with Garmin and then sync with your Fenix 6 before starting your activity. If you're hiking in the middle of nowhere, you'll want to do this at home. This will download the latest Garmin EPO file to your Fenix 6 which helps it predict where the satellites will be. In practical terms it usually means you'll acquire a fix in a few seconds. The EPO file is good for a few days so it's best to sync before your hike.
Let your GPS signal "soak" for a few minutes which means more signals get locked in and stabilize. I'll turn my activity on when I get to the trailhead (but not start it), get my boots on, etc., and after a few minutes when I'm ready, the GPS signals should be stable and ready to go.
Change your tracking from Smart Recording to Every Second Recording (in settings). Unless you have thousands of tracks and need to save room, or are tweaking your battery to get the most juice, it's worth the extra file size because you get better fidelity with "every second." Smart Recording looks for changes in direction, speed, heart rate and elevation to trigger a track point. It works fine but why not get some more precision if you can afford it?


Turn on 3d Speed and 3d Distance (in settings) to factor in elevation when calculating your speed and distance.
Use GPS + Galileo for the most options when getting a satellite fix. GPS might work fine but there are occasional outages with various satellites so having more options for a good fix is worth it.
Pause your activity when you stop to minimize GPS drift and nesting.

If you look at GPX track and it's way off the trail, don't necessarily blame your GPS, the map could be wrong. It's not uncommon for Google or OSM maps to be incorrect.
Apple Watch Versus Fenix 6
Here you can see my Apple Watch 6 GPS versus the Fenix 6x Pro Solar. This is a hike through some deep canyons. It's probably one of the more challenging situations for a GPS. Scroll around the map and check it out.
Red – Apple Watch 6
Blue – Garmin Fenix 6x Pro Solar
Navigating With the Fenix 6
As an outdoors smartwatch my Fenix 6 does a lot of heavy lifting for me; I use it to confirm my position, make navigation decisions, and to mark waypoints. And it works great. It's not a substitute for having paper maps, but for most people, wearing a Fenix 6 and having a paper map will be enough to navigate successfully in the backcountry. Let's walk through some of the important concepts.
Garmin Explore
So I mentioned that the Fenix 6 syncs with Garmin Connect, which is a fitness-focused system. When you run, go for bike rides, workout, etc. with the Fenix 6 it syncs your workouts with Garmin Connect, gives you training feedback, integrates it with your physiological markers to give recommendations, etc. If you workout, run, ride, etc. it's not perfect but it's pretty awesome.
Garmin has decided to segment the fitness world and the outdoors world. So then there's another software ecosystem for the outdoors called Garmin Explore. It's more navigation focused and doesn't have things like heart rate analysis. Like Garmin Connect, there's a website and mobile app. And like Connect, it's free when you buy your Fenix 6. If you have an InReach device, it's the same system that they use to sync and store navigation information. It also displays InReach messages that you've sent.
Since the Fenix 6 functionality bridges the fitness and outdoors worlds, you can use and sync with both Connect and Explore. I use Connect more because it's easier to plan and gives me more information, but when I want to extract waypoints I use Explore.
Waypoints
Waypoints are called "Saved Locations" on the Fenix 6.
On the Fly Navigation
The Fenix 6 has onboard routable topo maps and powerful routing engine, and you can create courses on the fly. In reality I rarely use this function; by the time I hit the trail I know where I am going and just use the GPS to cross-reference that. But it can come in handy if you just want to do a quick hike or perhaps have an emergency.
You can navigate a course while in an activity like hiking or running, or you can use the "Navigate" activity that just focuses on navigation (but doesn't have anything special in terms of data).
Following a Course
The best way to plan a route for the Fenix 6 is to create a course in Garmin Connect. Garmin Connect lets you use Google, Open Street Maps, and HERE maps to route your course. You can find the Course creator under training on the menu. Once in there, you simply click along the trails and the route is created along the trails.
Once you have your course saved I've found the best way to get it to the Fenix 6 is to bring the course up on your Garmin Connect mobile app, then hit "send to device" which will transfer it using Bluetooth and make it available when you select a course for hiking.
Following a GPX File
You can import a GPX file from the web into the Garmin Connect or Garmin Explore app and then navigate with them. I prefer the Garmin Connect app because the interface is much better and the transfer is easy from the Garmin app. Once you've imported a GPX file it basically gets converted to a course, and you follow it the same way you would any other course.
You can also import a GPX to the Garmin mobile app, but a lot depends on the operating system and version that you are using.
ClimbPro
ClimbPro has been around for cycling for a while, and now we have it for the hiking activity too. At first I thought it was a bit of a gimmick, but I've grown to enjoy the ClimbPro screen on my mountain hikes. ClimbPro only works when you create a route in Garmin Connect or on the Fenix 6 itself. It automatically segments out notable climbs on the route and displays them as a data screen on the hike. Unfortunately you can't select your own climbs but the automatic selection is pretty good.
In ClimbPro you get the climb number, distance to go, ascent to go, average gradient, and a bottom field that you can customize (on the screen shot above its vertical speed). When you are not on a climb you get to see the next climb and how far away it is.
Fenix 6 Navigation Notes
Acclimatization Features
The Fenix 6 offers altitude and heat acclimation features are mainly geared toward runners and cyclists, with the training status and VO2 Max getting updated based on your acclimation results. Here's how it works.
For altitude acclimation, the watch combines your training activities along with a daily snapshot of your altitude, puts that data into some fancy algorithm, and then tells you the altitude that you're acclimatized to. It only works when you are above about 2,800 feet.
For heat acclimation, the Fenix looks at the heat and humidity of your last workouts compared to your bio-markers like heart rate and effort, plugs it in an algorithm, and then spits out a figure.
From there you get an alert and info in your training status on your acclimatization status. How useful is this to me as a hiker? Not much. In an ideal world as a hiker I'd like to see some kind of indication that my blood oxygen saturation in improving while at altitude, but the Fenix 6 acclimation feature doesn't factor in the pulse oximeter.
When I was hiking at altitude for a few days I'd get messages that I had acclimated to various altitudes but it wasn't any information that helped me make any decisions in terms of my effort for the day. If I was training (running or cycling) at altitude for an extended time, I'm sure this would come in handy more.
Altimeter, Barometer and Compass
As someone who hikes a lot, I generally use the altimeter the most. I don't use the watch compass but it's nice to have to glance at or cross-check with my analog compass. And the barometer is a nice to have when you're out on multi-day backpacks (although I generally get a weather report from my InReach). Some highlights include:
Altimeter calibration from GPS, manual entry, or map data.
Storm alert when barometer drops by a (user selected) level.
Sensors that automatically calibrate unless you want to manually intervene.
Like almost every other GPS in the world, these sensors are decent but not the same as a professional instrument.
Other Notable Fenix 6 Features
There are a ton of other features in the Fenix 6 but not all of them lived up to their expectations.Here are some other notable features worth mentioning. Some of them might be handy for you outside of hiking and the outdoors.
The pulse oximeter is not great. When compared to measurements with a professional fingertip pulse ox meter, the Fenix 6 is always lower. And sometimes it really struggles to take a reading, which you can correct by moving the watch around a little on your arm. It really needs a good "connect" with your wrist to work. I had high hopes for it but now I just keep it off to save the battery.
The Fenix 6 measures your respiration rate now (included with a firmware update).
The new Elevate Heart Rate Sensor works great and is usually within a beat or two of a chest strap.
There are golf and ski resort maps onboard if that's your thing.
The Trendline Popularity routing is good for runs but there's not much for hikes.
If you swim, the wrist heart rate monitor works in the pool.
You can have 8 data fields on the screen during an activity. It's a little too small for me but it's an option.
PacePro lets you create target run paces that are adjusted for elevation changes and distance.
Incident detection alerts someone through your phone if you crash on your bike.
Physio TrueUp syncs your workouts and training status across devices (like if you use an Edge for cycling).
Although the Fenix 6 measures HRV with the wrist HR monitor to calculate things like "stress," you can't just get HRV readings to measure fatigue (why? who knows…)
Garmin Pay lets you do contactless payments. I used it on the Portland (OR) transit system and it was pretty cool.
You can load up to 2,000 songs onto the watch and use Spotify or Amazon Music to listen to them. It also pairs with Bluetooth headphones.
You can get notifications from your smartphone.
You can download third-party apps like Uber from the Garmin IQ store.
Fenix 6 Resources
If you want to dig deeper I recommend the following links:
Tips for Using the Fenix 6
Fenix 6 Unboxing
Here's the unboxing of my Fenix 6x Pro Solar with titanium band. I also came with an orange silicone band (in the box).
Fenix 6 Watch Band Options
There are also different band options available. The nice thing about the new Fenix watches is that they have quick-release bands; you just slide a little latch when it's upside down and it comes off. The notched bands are the easiest to deal with but the titanium and carbon bands are nice if you need something a little fancier. The fixed bands need to be taken to a jeweler to be sized correctly. Each model has its own band size:
Have an idea on how to make these guides better? Leave me your thoughts here..
Related Guides
Popular Articles
Sours: https://hikingguy.com/hiking-gear/garmin-fenix-6x-pro-solar-in-depth-review/
6 tips fenix garmin
The Garmin Fenix 6 guide: 16 tips for settings, maps, music, battery, data screens and Connect IQ
hi there guys my name is John from active Joe calm and in this video and we're taking you through my top
tips
for the
Garmin
Fenix
6 before we get started if you've got your own tip or suggestion or you've got a comment or a question about any of the things I talked about in the video leave it in the comment section below and also don't forget to subscribe as it's greatly appreciated but also if you like this video please give me a thumbs up also throughout this video any of
the actual
settings
changes that need to be made will appear above here so don't forget to look out for those as we go through this video so thanks very much let's get straight into the video I'm with profile setup now a profile setup is equally as important as keeping your watch charged or are in the best
battery
life the reason being is the profile information that's on the watch and in
Garmin
Connect
helps drive a lot of the
data
such as calories burned you first beat
data
and
all of those things in order to calculate your performance so when you first set so if you're watching if you've been a long-term
Garmin
user your profile
data
should be transferred across the watch but in my case I found that it wasn't so it's worth making sure that the profile
data
is all up today especially if you're going through a big weight change and you're losing weight it's worth keeping your weight
data
up today and you watch and I'll
Garmin
Connect
just
to make sure everything syncing the other thing to watch out for is your heartrate information make sure your heart rate zones are correct based on your age and also your resting heart rate is also in there this again helps with a lot of the calculations that the watcher needs to make finally if you're using a power meter make sure the power meter information is up today and it's based on your power meter
settings
now now moving on to sports profiles the
Garmin
Fenix
six comes with a
variety of different sports profiles some people may not know there's actually more sports profiles that you can add at a right of the bottom in the add menu you can add more sports profiles and depending on the activity there's about 30 of their in there that you'll build to get access to to add to the watch now one of my top
tips
is if you'll do a lot of running cycling swimming and they're mainly your activities you do you can reorder the sports profile so you can have
these right at the top so when you first go in to the sports profile menu then you most used activities are right there so it's worth reordering them or removing ones you're not going to use seeking access to your ones very quickly now the
Garmin
Phoenix six has got a big upgrade in terms of the widgets now these are called widgets glances and they are more appealing to the eye and now whilst your eyes change you can still add and remove and also reorder the widgets so again similar to
the sports profiles if you are using certain widgets and you want to get to some very quickly it's worth we order in them or simply removing the ones you don't want to look at I think that's really useful it's certainly something that I do with all of my watches now the next one is the safety
settings
now the
Fenix
it comes with internet detection and also assistance now incident detection works with certain sports profiles running cycling and a number of others if you're out
and you and it detects your fallen over it will after a short period of time send a message to your emergency contacts with that you're in distress and your GPS location now this needs to be set up in advance before you go out similar to assistance this can be activated by holding down the light button and again it will send your emergency contacts that you're in need of assistance and with your GPS location and now you do need your smart phone that's
connect
ed to your watch with you
but it still works really well it's a very useful feature if you're in need of help now to do this you go into
Garmin
Connect
all our all the instructions and set it up it's really worth setting that up as it could be a lifesaver in the future now the other one is the quick access menu now this is activated again by pressing the light button it gives you access to you motion
settings
now what a lot of people don't know is you can actually reorder these or you can actually add and
remove and put the ones that use the most in there now next up is the
data
screens
now the
Garmin
Phoenix six has had a big overall when it comes to the
data
screens
the Phoenix say adds up to six
data
fields and the
Garmin
6x adds up to eight
data
field now whilst the garments Phoenix six has already got some predefined
data
screens
and
data
fields these may not match your preferences so before you go out using your watch I know you're excited to use it make sure you spend some time to
settle the
data
fields that you're going to want to use now my top tip is set up your first screen with all the information that you want to see a quick glance in the second and third and fourth screen or how many
screens
you want to use is a
data
you want to look at if you say our cycling and you start and you want to have a scroll through and have a look at that information were also pointing out you need to set up the
data
screens
and
data
fields per activity this is particularly
important if you have got a run activity and you've got a trail and activity and you want the same
data
screens
and
data
fields you need to set them up individually for those sports profiles next up is
battery
life
tips
now whilst the
Garmin
Fenix
six has got some improvements on the
battery
life you can still do a lot more in order to get a lot more out of that
battery
life the first tip and this is a saying tip I gave with the Phoenix 5 and the Phoenix 5 plus will simply change the
backlight
settings
for both SmartWatch mode and during activity if you just make these changes that I'm putting on the screen now this will significantly improve the
battery
life of your watch and allow you to get more out of the device for both activities and when it's not in an activity mode I also advocate turning off smart notifications personally for two reasons one I don't feel that particularly useful you can't interact them like you can with an apple watch that you're
gonna pick up your phone anyway so a lot of people love the phone nearby and I don't think that particularly useful the second reason because we get a lot of notification that the pinging your watch quite a lot and that I'll be using bachelor live and my other tip is turn off Wi-Fi again because you'll watch
connect
s to your phone via bluetooth all the
data
is transferred over there's no real need to have Wi-Fi on unless you really need it and again it will save
battery
life now
one of the things I think is really good about the Phoenix 6 is the new
battery
saver and power manager mode first of all the
battery
saver mode is really good switch of a button you can save a lot of
battery
life and this is accessed in the quick access menu however this is a big kill switch it will turn a lot of things off on the watch that you may want to use what a lot of people don't know is you can actually customize the
battery
saver mode to turn off or turn on individual things
depending on how much
battery
life you want to save one of the other interesting things it will also show you the negative or the positive impacts of having something on or off on the
battery
life and this
battery
saver mode so now the power manager mode is more aimed towards the sports profiles and activities again there is ones that are really pretty fine but again you can create your own and it's worth having a look to see what you can set up based on your individual circumstances and
again it will give you an indication by turning something on or off wherever it will impact positive or negatively it's worth spending a bit of time especially if you're going out on a long hike and you want certain things on but you don't want certain things on the current stop ones may not meet your requirements next up is sensor set of the
Garmin
Phoenix six supports an plus and bluetooth for various different sensors and when you're setting up an and Plus sensor in the main
it's normally a number that comes up and that's how it's identified which is okay if you're using your own equipment it's easily something you can relate to and you can identify what it is and it's particularly useful if you're using gym equipment say what bikes and you may use a different one every day if you're
connect
ing to a what bike and you
connect
to the wrong walk by
data
it looks like the wrong
data
obviously so my top tip is when you
connect
up what bike
or or gym appointment or whatever it is for the first time is rename the sensor so then it's something you can easily identify so when you go back in the gym or using a different bit of women and he can easily
connect
to that rather than
connect
ing to something where which long result in you getting a wrong
data
and spoiling your entire workout next up is bands and straps now one of the things that you need to be aware of is the
Garmin
Fenix
six series comes with three different models and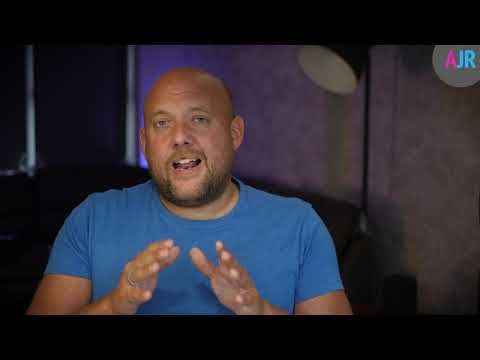 it come with three different straps and band sizes worth making sure when you're gonna buy a band that you check that you're buying the right size because it could be an expensive mistake it's also worth pointing out that
Garmin
do sell these but you can get some great alternatives on Amazon or Ebay which are just as good as the
Garmin
ones and there's some links in description below to some of them watch straps next up is
music
and headphones now the
Garmin
Phoenix six supports
a variety of different
music
services there's plenty of other videos that show you how to use the
music
services I'm not going to go inside here what I'm going to talk about is the headphones when you're getting a pair of headphones make sure you choose a pair of headphones that are suitable for you rather than what your friends go or you're calling it works got and it says that they are gray take your time and choosing the right headphones because after all if you're
using it for an activity such as running the last thing you want is a pair of headphones which are going to be uncomfortable or they're going to constantly falling out I use a pair of ear pods and these work for me but they don't work for other people so it all depends on your individual circumstance next up is GPS
settings
that the car in Phoenix six supports GPS GLONASS and Galileo now you've got plenty of choice there depending on which one you want to use on your personal
preferences and activities and where you are in the world however you need to be aware that the GPS
settings
are individual to that sports profile so say for instance you set up GPS in Galileo for run and you also wanted for cycling for hiking and for everything else as you need to go in and set the GPS
settings
for each sports profile in order to get the right one for you next one is the wrist base HR accuracy now I will always say if you want really good HR accuracy is best off using a chest
strap but that's extra money on top of the already expensive device which you've already purchased and with risk base HR sensors they are prone to in accuracy due to vibrations say when cycling or if you're doing a lot of wrist movements such as weightlifting however you can do something which can try and mitigate that and that's by simply tightening the strap before you start the activity and then throughout the activity the sensor is as close as tight as possible to your skin
in order to get the best readings and when you finish your activity you simply loosen it I found it works for most activities but again if you do want the best HR accuracy then you need to invest in a chest strap now the next one is
maps
and navigation now the gun Phoenix six Pro and Sapphire ditions come with
maps
and you're able to navigate with these however since the Phoenix 5x came out with
maps
I've not read to the
maps
that come with the
Garmin
devices I don't think
they're as accurate as they need to be I also don't think that the level of detail that I particularly want and a lot of other use and this is evident by the amount of third-party map services that are out there my best tip has changed the
maps
out with something that's far more accurate certainly if you want on top or level detail then it's worth getting those map and if you're gonna be buying topo
maps
from a third party they're normally significantly cheaper than what
you find at
Garmin
next up is watch faces a number of watch faces come with a Phoenix six which are the stuff watch faces and I think this year they are pretty good when you're choosing a watch face and you want a third party watch face make sure you choose a watch face that has a little animation and what I mean by that is one that doesn't have hands or constant changes on the
screens
this will drain the
battery
life and a lot of people will say no it doesn't what I believe it does
because when I've been using watch face with a lot of animation and
battery
life has not been as good to say when I've been using a watch face say no frills from the Kinect IQ store and I'm talking about the Kinect IQ store you've got your Phoenix six all set up all the
settings
are all ideal everything is all in place and you want to get more out you watch now you can check out
connect
IQ store download apps widgets and watch faces now these are by third-party developers that
developed various different apps and various different things that might improve your experience with the watch right now my top
tips
and the first one is pretty obvious check how the reviews what other people are saying before you download them there is some really good stuff in there but there's also a lot of crap in there as well so make sure you check out the reviews and see what other people are saying and my other tip is make sure that you have a good look at whether there is a
third-party cost so these are all of them are free to download however to a lot some of the functionality you need to pay in a lot fee by the developer's website it would clearly cold out but it's worth making sure that you do that before you download an app or a watch face or a widget and then you disappointed now my final tip is around updates now the Phoenix six has an auto update option this should be on by default but you need to check to make sure that switched on within the
settings
menu this will update things like the firmware at the sensor firmware and small things that are on device what it won't do it won't date the
maps
and sometimes some of the updates and not automatically push through to the watch so what I do is I
connect
my Phoenix device to
Garmin
connect
on a regular basis once a week once a month to see if there's any updates that have not been pushed the device particularly around the
maps
because they will not be pushed with the device
and it will keep your watch up today they will certainly if there's any bugs or any issues hopefully iron those out and give you a better experience so guys that's the end of the video hopefully you found this useful if you have please give me a thumbs up if you've got your own suggestion or you've got a question or a comment I'll leave it in the comment section below and also don't forget to subscribe also check out the channel there's some other videos that you
might find useful and also check out my website again there's a link in the description below thank you very much I'll speak to you soon
Source : JR's Reviews
Sours: https://youtuberead.com/the-garmin-fenix-6-guide
Garmin Fenix 6 Review: 16 New Things To Know (Base/Pro/Solar)
Hack your new Garmin Watch or Bike Computer
FTC: Affiliate Disclosure: All links pay commission
Reading Time: 11minutes
This is an overview of the best settings to enable on your new Garmin Forerunner triathlon/running watch or on your new Garmin Edge bike computer.
Let's assume you have successfully paired your Garmin to the Garmin Connect app for the first time.
Garmin Day 1:Let's start off with some insights into the most useful settings to get you going in the right direction.
Note: User Level – Newbie
Table of Contents | Jump To
Data Fields & Sport Profiles
You could have a sports profile for ultra running or for track running and perhaps a bike profile for your MTB and road bike. You can have different sets of screens for each sports profile and different elements on all of those screens. These will end up being highly personal to your specific needs.
For today, my suggestion would be to keep things simple and start out with the following metrics on just one profile.
Total elapsed time or distance, whichever is your thing. It gives you some sense of how long you've been out and perhaps how long it might be before you need to head back home.
Instant Speed/Pace: Most runners will eventually find it best to work on pace rather than speed ie the time taken to do a km or mile. Thus 4:00/km is the pace required to do a 20 minute 5k (15km/h). On the other hand, cyclists will prefer speed mph or km/h probably because higher cycling speeds above 15mph can be better comprehended in relation to the speeds you might drive your car at.
Instant Effort: Effort & speed are different. It's good to know how hard you are trying. Speed/pace can give you that but, for starters, heart rate is perhaps a better indicator of what's going on inside your body.
Technique: Understanding your current cadence is the metric that can help you get those 'low hanging fruits' of improved technique. Broadly speaking your running cadence/footfall should be over 170 per minute and your cycling cadence comparable at around 85rpm (2x 85=170). The optimal is usually said to be slightly higher than both of those numbers (180/90) but if you are currently lower you should work to progressively change your technique over time rather than aiming for a super-high number now. My running cadence is 180-190 and my bike cadence is 85-95 though it can go up to 120 (or higher when performing drills)
So that's your 4 metrics for one screen of a running watch. Some Fenixes can support 6 metrics/screen and obviously, a bigger bike computer can show significantly more.
I would suggest that you just use the raw number for now and don't get involved in HR zones or speed/pace zones. You normally need a test to establish your zones. That's a job for next week. Once you have done those tests then there are some quite pretty charts and dials you can display, if that's your thing, or you can add alerts to notify you if you stray from target zones. Maybe that's a job for the week after next!
Better and more advanced metrics require a power meter both for your bike and for running (Stryd). If you are contemplating either of those then you have already figured out that this guide is too newbie-focussed for you 😉 That said, 3-second or 5-second power averages are perhaps the ultimate proxies for your true instantaneous effort levels. Power meters start at £200, let's hope your birthday is soon.
Laps
You've already realised that the screen I just suggested to you is very much 'of the moment' ie for what's happening to you NOW. Garmin also has special autolap screens which periodically appear. I would suggest that for a watch you set the autolap as 1km or 1mile. For a bike, I would suggest 10-minutes.
Completed laps will appear on your Garmin AND ALSO in your post-workout stats. Thus, when you complete 1km, a temporary screen pops up on your watch and gives you the time it took for that 1km lap. The same 1km lap will appear afterwards in your stats. You can customise the appearance of the autolap screen and on a Garmin Edge bike computer, you can customise it a lot! The lap averages that you choose can indicate if you need to speed up or slow down to meet a pre-determined target.
If you happen to be doing laps of the park or intervals then you can manually press 'lap' on a Garmin and that simultaneously ends the active autolap. You would do this to make the laps coincide with a change in effort or correspond to a 'geographic lap' of some sort.
The next more advanced use of laps would be where you display a combination of a 'lap average' with an instantaneous reading on one of the screens you show all the time. For example, LAP PACE and INSTANT pace are both needed for you to determine if you need to speed up or slow down to hit a certain target (think about it!). You could have both of these simultaneously displayed on a watch or bike screen. However, from my experience people tend to have separate pages for lap metrics and instant metrics. The great thing with a Garmin is that you use a button to switch between these screens when you are tired and sweaty…Apple Watch users will find it hard to use their touchscreen for the same purpose.
Strava
You don't need a Strava account but they're free and most people who run/bike have one these days. it can sometimes be fun to compare stats with friends, so why not sign up today? You can send stuff TO Strava for free but to download LIVE SEGMENTS to your Garmin you will need a Strava subscription.

Strava also uses a cool conept called Relative Effort,which helps you understand how hard you are trying compared to your previous workouts or to other propel in your group.
Linking up your Garmin to Strava via the smartphone app is super-easy and the pairing process you've already gone through should have prompted you to do that. Now, all your completed workouts will be sent to Strava for you to share (or not) with the world. Strava also has privacy zones and it's important to make sure you have those set up to disguise your places of residence and work.
If you are already a paying Strava subscriber, once you connect your Garmin, you should have all your favourite segments and routes/courses copied TO your Garmin if your Garmin supports that. Your Garmin can then guide your performances over those segments and routes.
Some of the more advanced watches/bike computers have ClimbPro. This is a cool, hill-based feature that guides you up specific hills with all the hill-specific info you could want. This will only be available if you are following a course with a pre-loaded elevation profile OR navigating using a map that's built into your Garmin.
Physiology & Activity, Sleep, VO2max and more
Most of these features take a while to kick in and require you to have performed several workouts.
All you can really do right now is tell Garmin your usual sleep/wake times (as it will otherwise guess incorrectly) and then forget about it for a week or so until Garmin has properly assessed you. There are a large number of physiological insights and activity related insights that Garmin shows over time.
There are also some interesting and market-leading menstrual cycle tracking features for those that need them.
Special Sensor Settings
For best GPS accuracy you should probably choose GPS+GLONASS for Fenix 6, Edge 830/530/1030+, FR945/FR745, for most older Garmin devices you'll probably find GPS-only has the same accuracy AND GPS-only will make the battery last longer…so use that. Garmin's upcoming watches and bike computers in late-2021 and 2022 will use power-gobbling dual-frequency GPS but that COULD be good to use to get the super accuracy that has been eluding us for years.
Blood Oxygen/SpO2 and EKG/ECG – unless you know what these are you almost certainly won't need them. Just turn them off and make your battery last longer (I do).
Some of the high-end Garmin watches use HRV. Now, that IS worth tracking even if you don't know what it means. If you keep 24x7HR monitoring enabled then Garmin will, over time, build up some insightful stats for how your body reacts to your lifestyle. Let's leave it at that for now, as this topic gets very sciencey, very quickly. Although an interesting one to check out today would be 'body battery' which lets you see how your body's energy is depleted and replenished throughout the day. Note: there is a special setting to log HRV during workouts…you do NOT need to enable that, just leave that one alone.
If you are concerned about battery life then some Garmin devices have power profiles that can help you save juice. Failing that, it's good to know that GNSS (GPS, GLONASS, GALILEO) the optical heart rate sensors, music playback and the screen backlight are perhaps the biggest battery-eaters. So if your battery goes flat on Day 1 then you've probably had those on WAY too much. Garmin DOES have notably superior battery lives to those on Fitbit/Google/Apple watches so it really is a case of getting those settings just right for your usage. Tip: Use GPS-only and turn of SpO2, which solves most battery problems.
Training Plans
Many of you will want a plan to guide your efforts.
Most of us don't want to waste time doing the wrong kinds of exercise or risk injury. That applies to newbies and pros alike.
Unless you know what you're doing, it really is best to follow a plan. You can pay for plans if you want to but most of you will benefit from the free Garmin Training Plans. Runners should check out Garmin Coach, which will be in your Connect app (or online as shown above) and there you can choose free adaptive plans to support you toward common race distances. These cover running abilities up to around 23 mins/5km, so that's the majority of runners covered. Tip: 'Adaptive plans' mean that you can follow them one day and not the next day, the plan knows what you've done and adjusts accordingly.
More advanced athletes will be able to synchronize workouts from their 3rd party training platforms directly onto the watch's calendar. This should be a 100% seamless process and the workout for today should just magically appear on your watch or bike computer and you should be automatically prompted to do today's workout.
All workouts should provide differing degrees of guidance as you execute them ranging from simple alerts to voice guidance, w/earbuds.
Tip: Garmin Coach and Garmin Daily Workout Suggestions are two different things. Both are good and the latter is great at simply telling you what the optimal workout for you today might be based on your recent performances. Good for ALL levels of athletes who are not currently following a plan.
Garmin Apps
Garmin CIQ = Connect IQ = Garmin app store
The term 'app' is confusing in Garminland. A Garmin CIQ appis a specific kind of sports functionality in the Garmin ecosystem. CIQ also has WIDGETS and DATA FIELDS which most people would also think are apps. So there are 3 kinds of Garmin 'apps' plus watch faces. #Confusing
A great watch face to play with today is CRYSTAL, shown in the image above. It looks quite nice and has many configurable elements on it that will give you something to play with for half an hour or so. To do that first download the Connect IQ store app…that's a different app to Garmin Connect #PerhapsConfusing. You could also download the watchface from the same place by using Garmin Express on your PC…#AlsoConfusing.
Your Garmin watch or bike computer is probably already complicated enough as it is. Perhaps leave adding an app until later unless there is some VERY specific feature you want.
Here are some of the best Garmin CIQ apps, although they are probably all fairly advanced. There are many more and, unlike those on the Apple Watch they are mostly free.
Once you've downloaded your 'app' here's broadly how you use it and usage varies between Garmin devices so I can't generalise too much or too usefully for you 🙁 :
Tip: You start a Garmin APP as if it is a new sport profile
Tip: You add WIDGETS to the watch menu that is accessed by the buttons usually on the left-hand side
Tip: You find CIQ Data Fields in their own grouping and there may be a limit of 2 on Forerunners/Fenix and  HIGHER LIMIT on Edge devices.
My Favourite Features & Settings
I've used Garmin devices for many years. Strangely the more I use them the more many of my daily usages come back to the simple settings I've covered above!
I use these right now (but frequently change)
STRYD Running Power Meter and the STRYD Zones data field
I use the super-accurate instant pace that comes from a running pod, like STRYD
I use the Lumen Fat/Carb widget.
I rarely use any Garmin apps (true Gramin apps or Garmin widgets, I mostly use data fields)
I use instant heart rate from my Garmin HRM-PRO chest strap. I don't use optical HR, except on some indoor workouts when I use a Polar Vertiy Sense arm strap
I do not use the fancy Garmin gait metrics like Vertical Oscillation and Ground Connect Time. I don't need to look at cadence as I can accurately feel it.
I use 1KM autolaps
I don't really use alerts with Garmin but do with other vendors' products
I periodically use STRAVA Live Segments
I automatically sync courses from RideWith GPS, Garmin, Strava and Komoot
I occasionally sync structured workouts from Training Peaks to my Garmin. I've just started following an HIM plan…on an antiquated spreadsheet, so much for tech!
I have a weird indoor swim machine which I use a power field for as well as a muscle oxygen sensor (that's NOT the same as blood oxygen)
I mostly use an Apple Watch 6 for 24×7 lifestyle things, including sleep and recovery, and then a sports-specific device for running, cycling, swimming, triathlon (Forerunner 945)
I use Di2 on my Cervelo R5 with a semi-synchro shift. Occasionally I use special Di2 data fields to graphically show me what gear I'm in. Sometimes I look at the gears instead 😉
I use Garmin Varia Radar (you should get one, it is THE BEST safety device for cycling and 100% recommended). This gives you special displays and sounds on many Garmins when cycling, even watches.
I use a bike power meter either Shimano R9100p or Favero Assioma. Sometimes Stages Gen3. I just look at the 3s average power or lap normalised power and rarely any of the fancy cycling dynamics metrics.
Recently I enjoyed the FORM swim goggles and their live head-up display when lake swimming.
I have a really clever app-controlled physio machine that makes post-workout recommendations based on what my Garmin recorded. Cool…but probably a gadget too far! It's called PowerDot.
Garmin Connect is now good for post-workout insights and better than vanilla-STRAVA. Stick with Connect for now. I tend to use other more complex platforms for sports data analysis like Xert, strive.ai and Golden Cheetah.
What to buy next 😉
Please feel free to add your own suggestions below or to ask questions.
Reader-Powered Content
This content is not sponsored. It's mostly me behind the labour of love which is this site, meaning it's entirely reader-powered content ❤️ I'd really appreciate it if you'd follow, subscribeor Buy Me A Coffee❤️ Alternatively please buy the reviewed product from my partners(which costs you no extra) and, for that, I receive a small commission. Thank you!
FTC: Affiliate Disclosure: All links pay commission. As an Amazon Associate I earn from qualifying purchases.
Tags:Garmin, garmin gps, garmin setup, garmin tips, new garmin, tips, tricksSours: https://the5krunner.com/2021/08/22/how-to-setup-your-new-garmin-top-tips-hacks-tricks-for-new-garmin-gps-owners/
You will also like:
"You are sick?" - I heard her voice as if from afar, as if from a distance of ten years. I could only nod. She took my arm and led me back to where I came from, to my own apartment in May. There she carefully took off my robe, and I was left in what my mother gave birth to with a member sticking out like the Leaning.
5490
5491
5492
5493
5494