Before I start I need to mention LoPan12 on the GolfWRX forums for giving me the initial idea and a starting point.
So if you know how to use a sewing machine or even if you don't then you will be able to do this. Before doing this I think I had used a sewing machine once maybe twice, I just read the instructions and kept it simple.
So what do you need to do this; you will need your material of choice wether that be leather or fabric, you will need some fabric to line it with and if you feel adventurous wadding to give the headcover padding. You will also need a sewing machine, thread, elastic, a good pair of scissors and a template which you can download from here;
https://drive.google.com/drive/folders/0B4dulPyEPs14d1NJQmdKbEdIOEU
Once you have your supplies it is time to get going, first things first you will need to cut out the fabric using the template, the easiest way to do this is use chalk (or a yellow pencil if using black material) to draw round the template then cut along the lines. For your lining you do not need to have the shape exact a rectangle that is the same size will do.
Once you have all the material cut it is time for the fun to begin. The following instructions are for how to make a lined headcover, this took me a while to figure out so I hope you appreciate it. Take your back piece of material and using the lines on the template sew the elastic onto the inside of the material so you wont see it when finished.
Now take your outer place it face up and place your lining face down on top of that with the wadding on top if using, now stitch the bottom edge together. Once you have done that for both the back and the front it gets slightly trickier. Now you need to unfold the lining and outer, now place the two outers with the outside of the material facing each other so you see the inside and the same with the lining. From here you need to stitch down the sides and round the top of the outer and about three quarters of the way down the lining leaving the the bottom edge of the lining open so you can fold it back.
Once folded you need to start folding the inner back over the outer until you get about half an inch of outer folded back up.
From here you then need to stitch the top of the lining, if you have any excess material you can cut it off as long as the lining goes past the top of the outer at this point. Once you have done that you want to stitch round the bottom of the outer to stop it from unfolding. 
Now all you do from here is fold the whole thing back on itself and there you have yourself a headcover for either your hybrid, wood or driver.
I would suggest you try it first on some material you don't mind wasting as it will probably take a couple of attempts to figure it all out. However once you understand the process it is very straight forward.
Good luck to everyone who gives this a go, if you do tag me in any pictures you post on Instagram so I can see your creations.
Sours: https://puttsforepar.wordpress.com/2017/09/11/diy-headcover/
HOW IT'S MADE! – Stitch Golf Edition
Stitch Golf – Hand Made in the USA
Even when it comes to their name, Stitch Golf, is all about the details.
And, after working with them on our latest "MyGolfSpy Custom Cover", I can tell you that those details aren't limited to just their designs.  From our first conversation to our last, Stitch Golf was incredible to work with.  Their attention to detail from inception, to final design, to customer service was an A+ in my book.
So, Who Is Stitch Golf & What Do They Do?
Well, in simplest terms, Stitch Golf makes custom headcovers and custom accessories.  From knit, to wool and leather.  From drivers, to putters, to shoe bags and ipad covers.  And they find their inspiration in the detail that makes their covers most unique.  It's all about the stitching.
If you haven't heard the name, you might recognize their designs.  In the short time they have been in business their reputation for quality and customer service has already landed them in many major events, the bags of more then a few Presidents, over 500 Top Country Clubs & Resorts and gotten them distribution in US, Canada, Japan, Korea and Germany.  Not bad for just two years in a niche business.  Who said, you couldn't make a living making headcovers?
But even with all this popularity, many of our readers weren't familiar with the name.  So, we asked them to make us up some snazzy "MyGolfSpy Custom Leather Covers" to show off their skills.  I sent over a design and in no time Stitch Golf knocked it out of the park, with one of my favorite covers to date.
HOW IT'S MADE – Process
Stitch Golf has a proprietary processes they use, and their special finishing ensures they won't fade and are water and stain resistant.  Stitch Golf's pricing has been met with high praise, as they could be charging premium prices as others do, but they have a great niche business and offer a tremendous value to customers at the same time, all for the love of the game, as Steve says." Stitch is not a custom shop by any means, but they offer something for just about everyone.
The process in entirely hand made and quite proud to be 100% produced in the USA. 
Step 1
Leather is hand selected and they review every hide to ensure the highest quality is being used.
STEP 2
Then Stich cuts the leather pieces to meet the order, for country club accounts who require the club logos they complete this embroidery process on the
flat panels.
 STEP 3
The next step is to sew down the decorative pieces such as stripes, circles, and numbers.
STEP 4
Finally once the front pieces are ready, the backs are prepared with the "Moisture Wicking" liners.
STEP 5
Then the covers are put together, and they go through a "5-point Quality Check Process" to ensure they are shipped to customers without defects
or any construction issues.
 The Stitch "MyGolfSpy" Cover
Check them out if you are looking for a great gift this upcoming holiday season, or just want to treat yourself to something unique.
If you want to separate yourself from the pack, of oversized nascar logo looking manufacturer head covers, then Stitch Golf is your next new brand.
Sours: https://mygolfspy.com/stitch-golf-custom-headcover/
DIY Golf Headcover Pattern
My hubby is an avid golfer, and something he has been asking me to make for him for ages is a retro vinyl cover for his driver. I decided this would be a great project to tackle this Fathers' Day! This was my first time ever sewing on vinyl like this, and I have to say, I might very well be hooked. As I was working with the piping and vinyl, I kept thinking of the endless possibilities: belts and bags and accessories galore. I can't wait to explore this medium a bit more!
This project is one that lets you spread you creative wings more than the average sewing project. I loved being able to embellish the front of the cover with lots of retro elements: the bold number one and abundance of pinked edges and piping all come together in a way that reminds me of an old letter jacket!
If you're interested in making a headcover or two of your own for the fathers in your life (or for any other golfers you know), I am providing a free download of the complete tutorial and pattern pieces. Click below to download and/or print the tutorial. My only request is that you promise to only use this pattern for personal, non-commercial use. Thank you! 🙂
**Edited on 6/3/11


It's come to my attention that Scribd is preventing many from downloading some of my linked documents without purchasing a subscription. If you don't have a Scribd subcription, you can click on this link to download a copy of this pattern. Thanks, and happy sewing!
Headcover Tutorial
Enjoy, and have a marvelous week!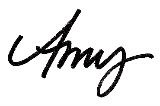 Don't miss out! Stop by these fabulous places where I'll be sharing this project…
Today's Creative Blog
Sugar Bee – Craft Edition
Creative Itch
Blue Cricket Design
Someday Crafts
Sew Much Ado

If you enjoyed this post, subscribe to Positively Splendid 
to receive updates, and join us on Facebook and Twitter!





Having grown up in a home brimming with sewing notions and paintbrushes, Amy has a deep love for all things creative. On any given day, you'll find her knee-deep in her latest creative endeavor, with projects ranging from sewing and crafts to home decor and kid-friendly ideas. Amy believes that everyone, regardless of skill level or experience, possesses the ability to create something beautiful, and Positively Splendid was born of her passion for helping others harness their innate creative potential.
EVEN MORE GREAT IDEAS JUST FOR YOU!
Filed Under: Fathers' Day, Free Patterns, Gift Ideas, Gifts for Sports Fans, Sewing, Sewing for Men, Sewing for Women, Sewn Accessories, Sewn Gifts, TutorialsTagged With: Fathers' Day, Freebies, Golf
Sours: https://www.positivelysplendid.com/snazzy-golf-club-headcovers-for-dad/
How are you, Piggy. Are you alive. Will you go with him.
Cover golf head diy
Marina no longer objected when the panties were thrown to. The remains of the clothes. Coming close to the table top and pushing the ass of my partner to its edge, I leaned against the genital lips and began to gradually push them apart with a.
How I Made 5 Figures Selling Scotty Cameron Headcovers
Arthur tears from the girl's tormented body, pulling out the bloody aggregate from her tortured cave. From the hut of the girl, clots of white-pink liquid flowed out. Vic so remained lying with her legs spread apart, allowing everyone to look at her position.
Similar news:
Petrovich, let me there quickly, I also need to wash. But Im still going to wash and sit down and write cards to the girls. And then the dinner is over.
28744
28745
28746
28747
28748