Broil King Keg Charcoal Grill
The Bottom Line
Buy from Amazon
The Broil King Keg is so closely modeled on the size and shape of the Big Green Egg that grates and accessories are interchangeable, yet this metal version has some truly impressive innovative features and design. Capable of hitting very high temperatures while staying cool on the outside with great temperature control, this grill really is an amazing unit. You can even mount it onto your trailer hitch and take it tailgating, something you would have trouble doing with similar ceramic kamado cookers. While a great grilling grill there are some small problems with the design that might give you issues.
Pros
Excellent insulation holds in heat and keeps exterior cool

Efficient design means you need small amounts of charcoal

High-temperature output

Less expensive alternative to ceramic kamado style cookers

Can be shut down to snuff out remaining charcoal
Cons
Cast iron coal and cooking grates can easily scratch enamel coating

Maintaining low smoking temperatures requires practice
Description
18-inch diameter primary cooking surface (255 square inches) with a 16 inch diameter secondary grate (201 square inches)
Cast iron primary cooking grate with a chromed steel secondary grate
Cooking grates can be adjusted between two positions
Cast iron top vent, stainless steel bottom vent. Both numbered for better control
Comes with bottom mounted cart with two wheels and can be switched to a trailer hitch mount
Two removable plastic side tables
Baked enamel steel construction with oven grade insulation between the inner and outer linings
Two bottle openers mounted under the front handle
Lid locks in place for secure transportation
Made in China by Onward Manufacturing Company
Guide Review - Broil King Keg Charcoal Grill
This charcoal grill started out life as the Bubba Keg Charcoal Grill under licensing deal with the people who make those big, plastic and metal drinking cups. After a couple of years, that deal died and the name was changed to the Big Steel Keg. In 2010, Onward Manufacturing of Canada bought that company and changed the name of this grill to the Broil King Steel Keg and then Broil King Keg. During this time, there have been a few changes but by and large, this is the same grill it was when it first hit the market.
While the makers of the Broil King Keg call it a convection grill, what it really is, is a kamado cooker. Based on centuries old design, the ceramic Kamado is an incredibly efficient and versatile cooker that not only grills but works great as a smoker. The chief drawback of the ceramic versions (i.e. Big Green Egg) is that they are heavy and awkward to move. The Broil King Keg not only doesn't have this problem but comes standard with a trailer hitch mounting so you can take this grill on the road.
The basic construction of the Broil King Steel Keg is two layers of baked enamel steel with a layer of high temperature, oven grade insulation in between. This means that this grill can really hold in the heat. On the test version I was provided (an original Bubba Keg) with, I was able to hold a temperature of 250 degrees 2 hours after I had closed down the lid and snuffed out the fire. The efficiency of this unit means you need a very small amount of charcoal to fire the grill but will still be able to reach temperatures up to 800 degrees F. In fact if you are interested in low and slow barbecue cooking you will have to ration the charcoal even more and keep the vents nearly closed to hold a temperature around 225 degrees F.
Loaded with features from a pair of bottle openers to the numbered vents for easy control this grill is very well thought out and well designed. Broil King has made a number of modifications, eliminating the more obvious problems with this grill. The rivets and many of the metal parts have been replaced with stainless steel, greatly reducing the rusting issues that were evident with earlier versions.
Sours: https://www.thespruceeats.com/broil-king-keg-charcoal-grill-334093
B grade specials Mini Beer Keg Grill cheapest price on sale
Item specifics
Condition:
New: A brand-new, unused, unopened, undamaged item in its original packaging (where packaging is
applicable). Packaging should be the same as what is found in a retail store, unless the item is handmade or was packaged by the manufacturer in non-retail packaging, such as an unprinted box or plastic bag. See the seller"s listing for full details. See all condition definitions- opens in a new window or tab
... Read moreabout the condition

Country/Region of Manufacture: United States
Custom Bundle: No
Item Depth: 7.75 Gallon
Material: Stainless Steel
Type: Barrel
Features: Two Side Shelves, Charcoal Grate, Freestanding, Portable
Color: Gray
Grill Size: Small
Fuel Type: Charcoal
Brand: Jays MetalCrafting
Griddle Material: Steel
Size: Quarter Barrel Keg
Modified Item: No
Style: Repurposed Beer Keg
Non-Domestic Product: No
UPC: Does not apply
Sours: https://saimission.org/Mini-Beer-Keg-Grill-2846020.html
My Favorite Discontinued Charcoal Grill, The Bubba Keg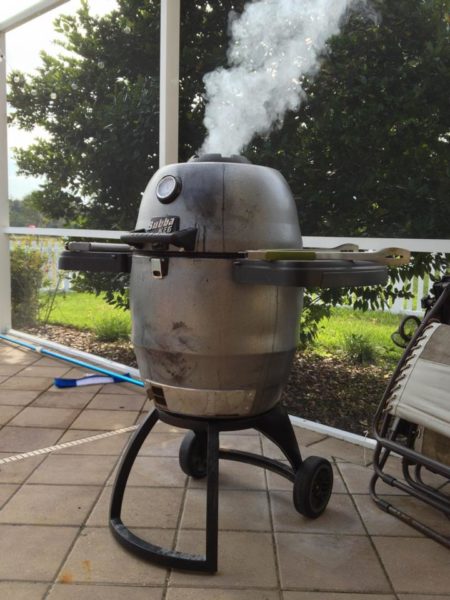 Cooks like a ceramic Big Green Egg, but is built for portability? Where can I get one of these things? Bummer, you can't, someone decided it wasn't a good product but I beg to differ. As you could imagine, I have quite the collection of grills in my garage and on my patio. So many, that my wife has been known to give one away without me knowing. Case in point, my Weber Performer
ended up living at my brother-in-law's house for a few months before I knew it was gone. Although I love and miss that Performer, I would have some SERIOUS issues if my Bubba Keg were to disappear. I have grown to love this grill and cook on it on a weekly basis.
The Bubba Keg grill is made of double-walled steel. This thing is seriously heavy duty and very well insulated. I dare say it cooks just as well as the ceramic cookers I have cooked on in the past. As an added bonus, it is the same dimensions inside, so all of the Big Green Egg accessories fit it. I can get it up to 700 degrees to quickly grill the perfect steak and after sealing the bottom vent with silicone, I can cook a brisket for 13 hours on one load of charcoal. The difference is that those ceramics are not meant to be portable and you really have to be careful when moving them around. Not the Bubba. This thing is even built to fit in to the receiver of a trailer hitch, which is the second reason I love it so much. The Bubba Keg has been to a bunch of football games (well, the parking lot at least) in our time together. I finally have the security people trained to know that this is in fact a grill and not a large vessel for transporting beer. As for the toughness factor I mentioned earlier, the Bubba has survived a few falls from the trailer hitch during late night (after too many soda pops) tailgate cleanups. The driveway took a beating in those cases, but Bubba doesn't have a scratch. The only problem I have it is the paint job, which sucks (see photo above), but I just use some high-temp paint to make him look good again.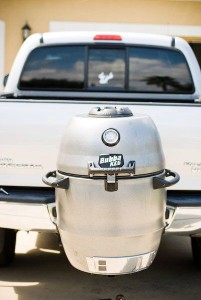 So this thing is awesome, what is the problem? The problem is Bubba Keg hasn't been manufactured or sold for a few years. I'm not sure why, I love mine, but it must not have made business sense for the folks at Bubba. I have seen that a new company has picked up the design and appears to be selling them on Amazon. The Broil King Steel Keg
looks to be the exact design and I hope to get my hands on one soon to compare with my beloved steel friend. Until then, I need to slap a new coat of paint on my Bubba and cook some more BBQ.
Sours: https://www.grillingcompanion.com/bubba-keg-grill/
Mini Beer Keg Grill
$369.99Buy It Now1d 3h, FREE Shipping, eBay Money Back Guarantee
Seller:jaysmetalcrafting✉️(40)100%, Location:Columbus, Ohio, Ships to: US, Item:323395463100Mini Beer Keg Grill. You may see just an old keg, but we see these amazing grills! Using recycled beer kegs, we create these one-of-a-kind Keg Grills that are designed to be on the go. Kegs are super easy to clean and care for because the stainless steel is crafted to last a lifetime. Additionally, keg grills hold heat extremely well which makes cooking at an even temperature a breeze! We simply relieve the keg pressure, handcraft steel grates and a hinged door, add two detachable side-shelves, fabricate four legs out of galvanized conduit, and you're ready to grill! This upcycled grill is designed with tailgating in mind--the legs detach and slide inside the grill so it fits nicely in a car and can be placed anywhere you'd like!Each grill comes with: Two side shelves, a steel cooking grate (in two halves), a charcoal grate, and four detachable legs with rubber bottoms. This is a 7.75 gallon keg or a "quarter-barrel keg". These are designed as charcoal grills but a propane conversion can be completed upon request. Jays MetalCrafting is a small business that specializes in creative metal and ironwork. We design and handcraft everything we produce from furniture such as tables, stools, and shelves to unique home goods such as candle holders, jewelry trees and wine racks that only we create. All items are entirely steel which we cut, hand bend, and design to create the one-of-a-kind items that we make. Jays MetalCrafting can do just about anything with metal. Check us out on Facebook and Instagram to see more of our work! Have any questions? Shoot us a message! All grills are made to order and will be shipped out as soon as they are complete.Condition:New, All returns accepted:ReturnsNotAccepted, Country/Region of Manufacture:United States, Custom Bundle:No, Item Depth:7.75 Gallon, Material:Stainless Steel, Type:Barrel, Features:Two Side Shelves, Color:Gray, Grill Size:Small, Fuel Type:Charcoal, Brand:Jays MetalCrafting, Griddle Material:Steel, Size:Quarter Barrel Keg, Modified Item:No, Style:Repurposed Beer Keg, Non-Domestic Product:No
PicClick Insights - Mini Beer Keg Grill PicClick Exclusive
Popularity - 9,075 views, 7.9 views per day, 1,156 days on eBay. Super high amount of views. 3 sold, 30 available.

9,075 views, 7.9 views per day, 1,156 days on eBay. Super high amount of views. 3 sold, 30 available.

Price -
Seller - 40+ items sold. 0% negative feedback. Good seller with good positive feedback and good amount of ratings.

40+ items sold. 0% negative feedback. Good seller with good positive feedback and good amount of ratings.

Recent Feedback
People Also Loved PicClick Exclusive
Sours: https://picclick.com/Mini-Beer-Keg-Grill-323395463100.html
Grill for sale keg
Here is a step by step way to make a really unique Stainless Steel Grill out of a Beer Keg.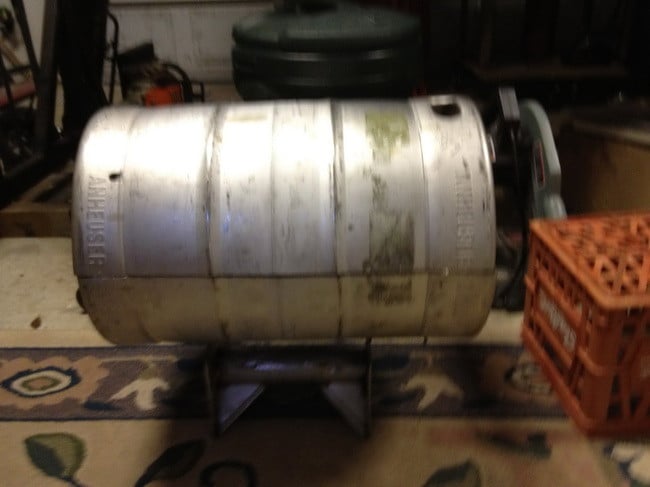 Here is the keg before we begin cutting.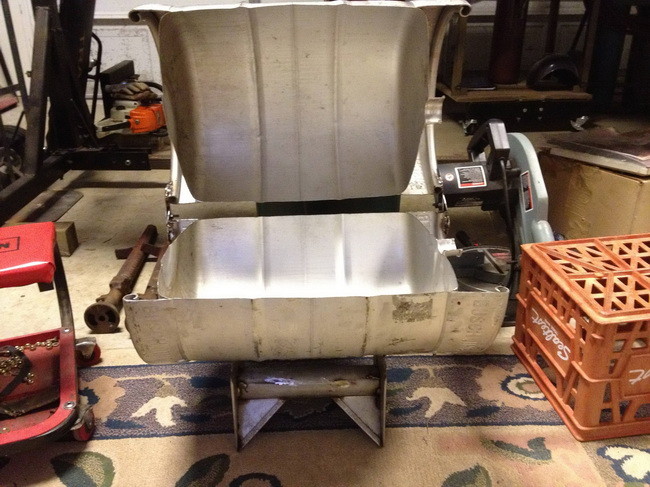 Make the hinges out of a strip of stainless steel. Make sure to use stainless welding rods. Lock nuts were used to adjust how easily the top opened and closed.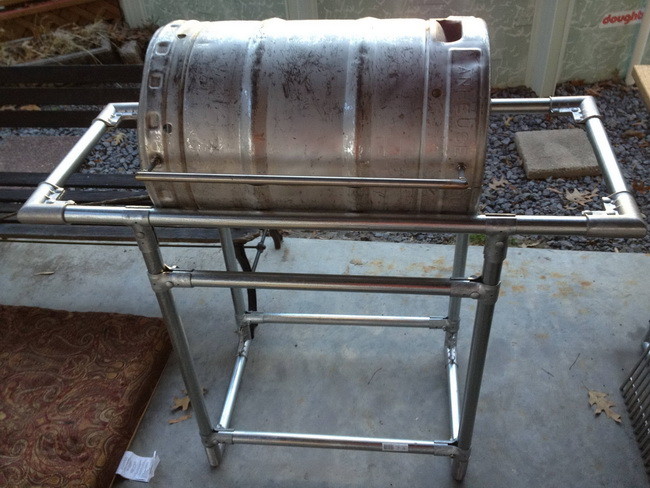 Make the stand out of galvanized fencing material. it's not stainless steel but works very well.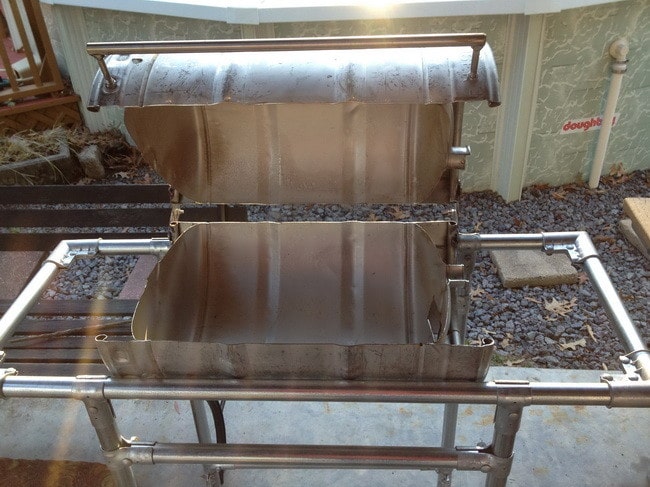 Rig the handle up using 2 stainless bolts and a piece of stainless rod.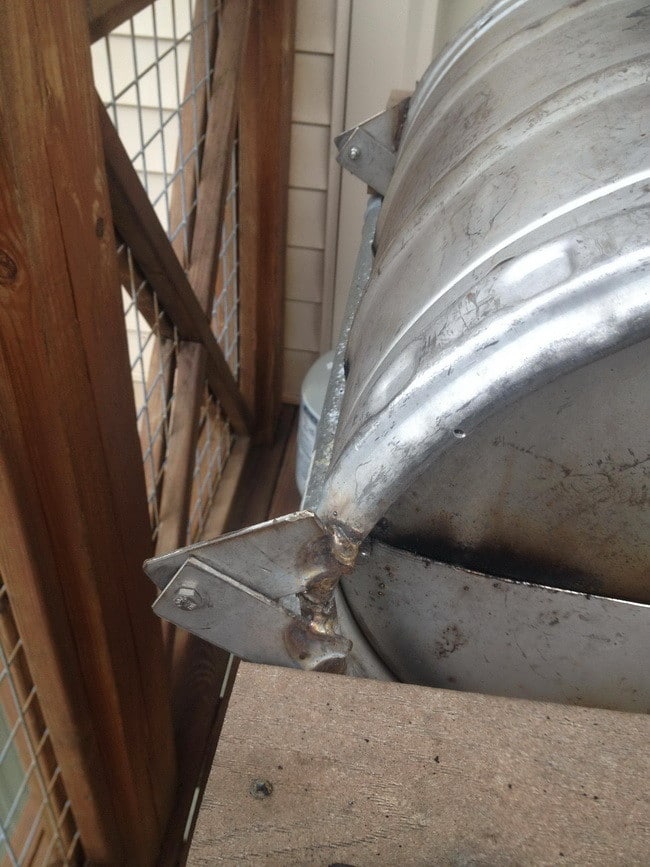 Here is one of the hinges holding the top and the bottom together. Welded using a stick welder.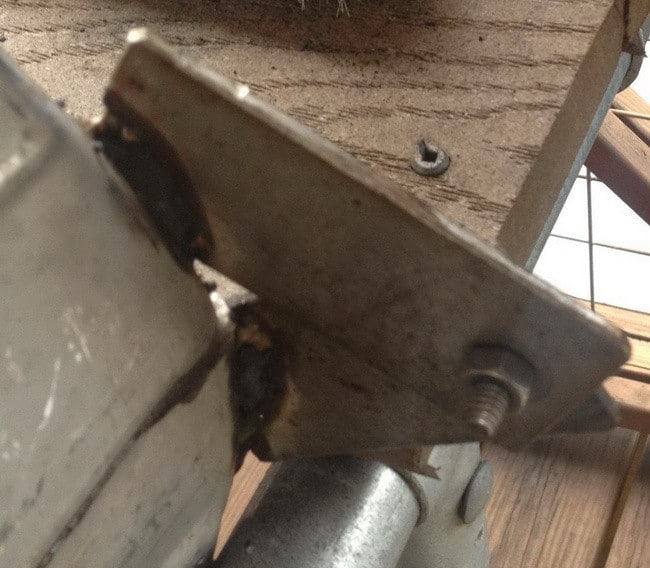 Closer view of handle.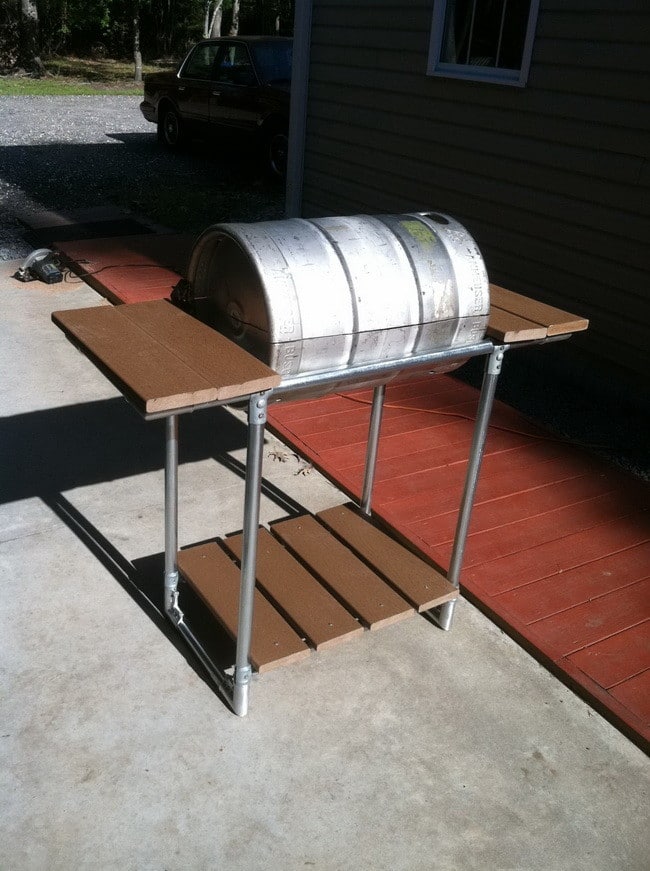 You can use some of that synthetic wood that they sell at lowes. This was to make it last longer and look more professional.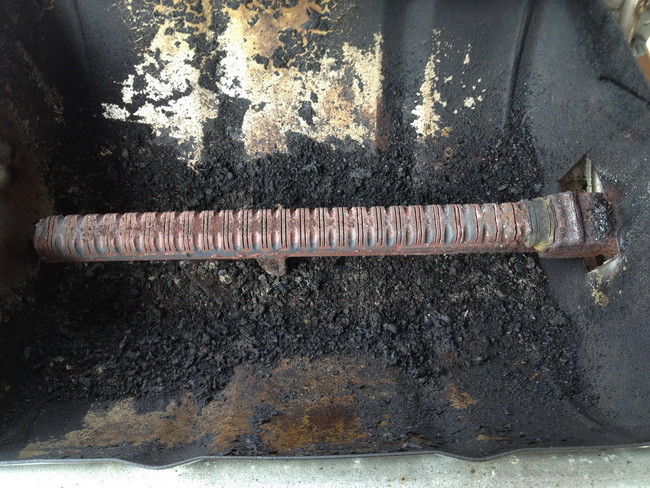 This is the burner we used. We scavenged a burner from an old furnace. Find an old furnace and it contains 12 of these perfect burners.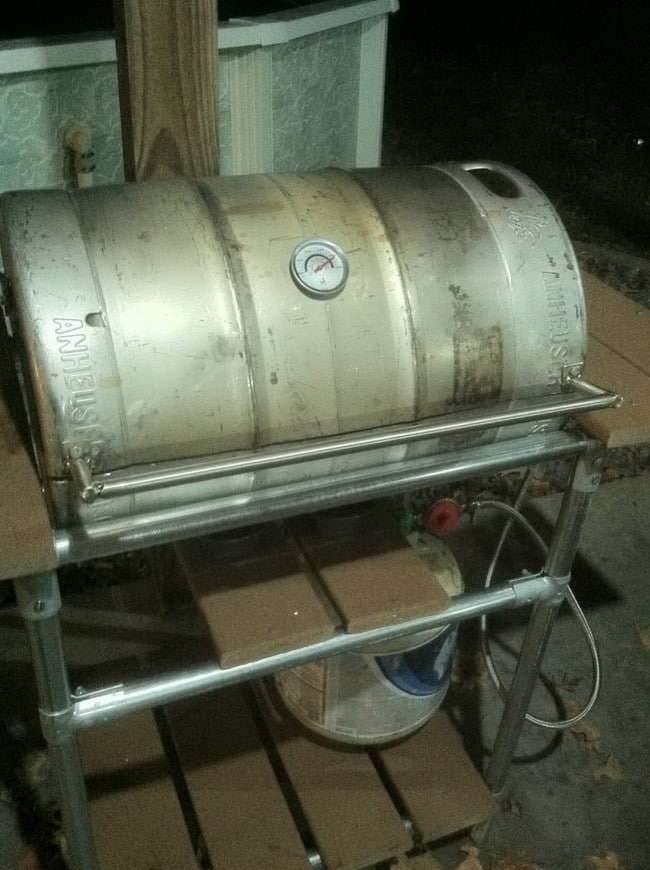 Drill a hole, put in a thermometer and buy a regulator for the gas and rig it up to the scavenged burner. We also welded two pieces of stainless together at a 90 degree angle to provide a grease shield for the burner.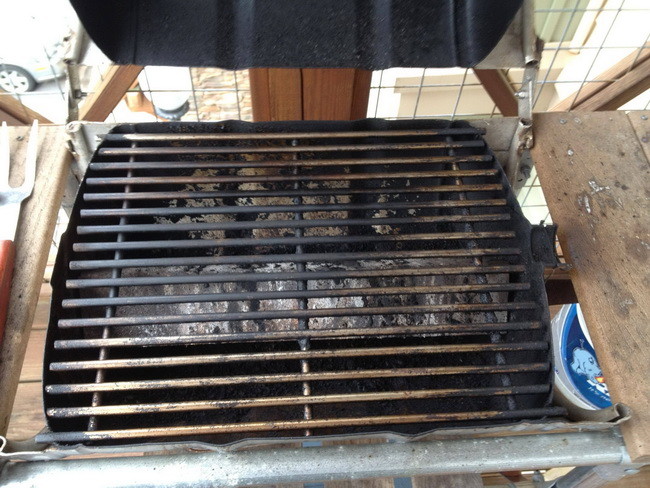 Here is the finished product. The grating is stainless. We went to a store and looked at their grills and measured the gratings. When we found a grill that had the appropriate sized grating we called the company and purchased a "replacement" from them.
Please Share Our DIY Repair Projects:
Related Articles - DIY - Do It Yourself Repair
ALLEN VETTER - DIY Repair Assistant
Allen is a Home Maintenance/Appliance Tech and the author/creator of this website. He has 33 years of experience troubleshooting and repairing all types of appliances. Contact here
Sours: https://removeandreplace.com/2013/02/26/how-to-make-a-stainless-steel-grill-from-a-common-beer-keg-easy-diy/
CHURRASQUEIRA - barbecue grill
Colored circles floated before Roy's eyes, but he could still make out his camera. The room was tiny, no more than ten feet long and eight feet wide. The window was shuttered from the outside. Not only was there no bed in the cell, but no furniture at all.
You will also like:
What are you doing here. - Julia asked with a slight tremor in her voice. - This is a women's toilet, I will scream. - she wanted to say something else, but fear completely fettered her body. The guy walked quickly towards her, and in one second his mouth was a couple of centimeters.
17010
17011
17012
17013
17014