Wagner Smart Roller Side Kick Review
Do you feel more comfortable with a roller than a sprayer but still wish for a faster solution to painting a room?
Then, you are going to love the idea of a power roller which is what the Wagner Smart Sidekick is.
This Wagner smart roller automatically coats itself with paint through a tube that runs from the rolling brush directly into the can.
Why not take a look at our article on paint sprayers vs roller. You'll probably already know that the most time-consuming part is constantly reapplying to the roller. Well, the Wagner sidekick cuts out the time that you'd otherwise spend on getting an even coating on a manual roller and an added bonus is it is also less messy.
Wagner paint sprayers are trusted by many, but they also produce a power roller series The Smart Roller. It has the familiarity of a conventional type and the greater efficiency of a sprayer. Read on for our Wagner Smart Roller Review
Here's What It Can Do At a Glance
Auto-Feed Control provides constant even coating
Quick Release Handle for attaching accessories and new covers
Suitable for oil and latex material
Click-Attach Arm suitable for 1 – 5-gallon cans
About Wagner Smart Power Roller
This power paint roller is the most advanced tool in the Smart Roller range by Wagner. It is an electric paint roller with a detachable arm that fixes directly onto the can which eliminates the need for any trays or extra holders.
The paint flows through a 15-foot long hose directly to the end. Inside this automatic painting roller, there are small holes that create an even spread and so results in a perfect coating without any effort.
So this automatic paint roller is a time-saving tool for DIYers looking to cover large rooms or multiple rooms. By not having to continuously return to the tray you are cutting down on time but also on the mess.
This Wagner power roller is a great alternative to a sprayer that requires more practice and control for the desired results. DIYers will feel more comfortable with this format since the application is the same as with a manual option.
Here's the official promo video from Wagner on the product. You can find the datasheet here if you need more in-depth info.
Key features of the Wagner Smart Sidekick
Time-Saving
The time spent on getting an even coating on the cover might not be your initial consideration when calculating how long a job will take, especially when it's uneven such as painting popcorn ceiling.
That is until you have tried an electric model that completely eliminates the need for a tray.
The Smart Sidekick has an automatic feed from the can to the rolling brush. A 15-foot hose suctions the materials straight from the can and spreads it evenly on the cover through the small internal holes.
This way, you never have to stop and walk back to the tray for a new coating. You can leave the can at a safe distance and work the walls at a continuous pace.
Check for Deals & Offers on Amazon →
(don't worry, button opens a new tab)
Adjustable Length with Easy Setup
Setting up the Wagner sidekick is also easy because there are limited parts. The package includes a hose, power paint roller with on/off controller, and the main component that attaches to rims which are also where you pull the electrical cable out of.
Attach the main component to the open canister that you have chosen to use simply by using the clicking arm, place the hose inside and plug the device into any regular home wall outlet. The automated system slowly sends the paint towards the roller where it spreads for a controlled coating.
The hose is 15 feet long which is already a decent length for home improvement jobs. However, if you have high walls or larger rooms, you can easily add length with a detachable extension pole.
Check for Deals & Offers on Amazon →
(don't worry, button opens a new tab)
Easier Cleaning than Sprayer
Here at Paint Sprayer Guide, we don't hide the fact that airless paint sprayers take a long time to clean. Now, this still requires a clean-up of about 10 minutes (excluding the time spent on cleaning the actual cover) but it is generally hands-off and still less time than with a sprayer tool.
The main component that needs cleaning is the tube. When using water-based paints you can simply clean it with warm soapy water but oil-based paints require a mineral spirit.
For the cleanup, you need an empty waste bucket and a can filled with either soapy water or a mineral spirit, depending on the medium.
Place inside the empty bucket, the suction hose inside the cleaning material and let it flow through until the hose is clear.
The instruction manual does warn that some material will still be left inside the tube, even after extensive cleaning. However, the instruction manual also states that these remnants won't affect the performance quality of the tool.
For Best Results, Replace the Cover
Anyone who has ever done a painting project will know how difficult it is to get a completely clean roller. This is why many people simply opt for replacing the cover so that you can start fresh on each job.
That is still the wiser choice for this power paint roller. The cover is detachable with the handy quick-release system so replacement is done in a matter of seconds
Here's What We Loved
Easy setup thanks to it having few parts
Saves time
Saves materials because the automatic feed always ensures an even coating
Detachable handle allows for accessories and quick replacements
Cleanup requires little manual actions
Here's What We Didn't Love
Can be difficult to get the feeding tube completely paint free
It is hard to clean the cover so you will need replacements, but that also applies to the manual option
Final Thoughts
The Wagner Smart Sidekick is a great painting device for larger DIY jobs. It lets homeowners perform their painting projects quicker without having to invest in more expensive tools like sprayers.
This tool is perfect for large rooms, high ceilings or whole house projects. It saves you time while also making sure that layers are more even thanks to its automated system.
Check for Deals & Offers on Amazon →
(don't worry, button opens a new tab)
The fact that it is an electric automatic paint roller is attractive for DIYers but less suitable for professionals. For frequent jobs, it makes more sense to invest in a sprayer, especially given that professionals are more skilled than the average DIY'er.
Sours: https://paintsprayerguide.com/wagner-smart-roller-review/
Nowadays, water paint is commonly used in interior and exterior decoration. One of the best rollers on the market to support your painting is the Wagner Smart Roller.
If you want to improve the nice look of your house, you should select this great product. It makes painting your home faster and more efficient than many other rollers.
Let's scroll down this post to explore the outstanding features of this roller now.
Is Wagner Smart Roller Good?
Yes, it is. Here are some main reasons why many users choose this roller to paint their house. Check them out.
About Wagner Company
First of all, Wagner company offers the most power roller options available to everyone. If you need the flexibility to paint everyday household items, it is easy for you to find a product from this brand.
In case you want to paint walls smoother or reach farther, Wagner makes it fast and straightforward to achieve the finish you want at a reasonable price. Additionally, all of their products are highly appreciated by many users because they are durable and easy to use.
Wagner Smart Roller
It is one of the most convenient and most effortless paint rollers. Because painting is a physical activity, you need tools that minimize the effort and time required for the work you do. This product is the ideal choice for fast and high performance.
Not only that, this paint roller also helps prevent paint leakage, saving your material costs. You don't have a paint spill that requires a lot of time and effort to clean up.
This paint roller of Wagner can cover walls or ceilings with solid paint and is attractive enough to absorb all types of paint, even thick primer, and viscous premium paint. You also love the portability feature with a long cord to support you to reach the farthest corners of the room safely and quickly.
Not to mention, the accessories are easy to replace when needed and allows you to complete a variety of quick and straightforward cleaning jobs. Finally, quiet operation is a perfect addition to this great tool.
Now let's talk more about the Wagner Smart Roller in the next part.
More:Comparison: Paint Sprayer vs Paint Roller
In-depth Wagner Smart Roller Review
Wagner Smart Roller helps you to keep your paint material in the roller handle convenient and long-range painting. As such, you can decorate your big house faster and more neatly than normal paint brushes and rollers. So you save time and effort when working.
Furthermore, this paint roller offers a perfect replacement for the trays of roller. For one fill, it can store about 22 oz. paint to use directly for your places of 70 sq. feet. You can also quickly pull the tool trigger to load materials into the roller cover for quick painting on inside and outside walls.
What's more?
The extended range and the extra-wide pole can help you to paint up to eight-feet ceilings. You can paint further away safely on the ground.
However, you cannot use this roller with longer handles. If there is a high ceiling, open staircase, or domed living room in your house, this product does not cause you trouble when using ladders.
And the best part?
You can use this roller with latex paint and it's so convenient for you to use with both primer and paint. You can attach the tube of filling to the paint can, then press the fill valve and draw the plunger back to put paint onto the Wagner Smart Roller.
After using the Wagner Smart Roller, you just simply push the surplus paint inside the roller handle back to the material can and rinse this tool with normal water. It sounds easy, right?
Be warned: The paint you use can be cleaned with mineral spirits (oil-based paints) or warm water and soap (latex paints). If not, you cannot use this paint with the Wagner Smart Roller.
All in all, if you are doing a lot of painting at home, the Wagner Smart Roller will save you time and paint.
Pros:
Quick painting
Simple cleaning
Great work
Easy to use
Low price
Cons:
On the first day, there's a slight leaking from the handle.
It takes 30-40 minutes to clean the roller properly.
Buy It On Amazon.com
Frequently Asked Questions
How Do You Change The Roller On A Wagner Smart Roller?
You lubricate the O-rings of the plunger with petroleum jelly. You then insert the plunger into the main tube without twisting or cutting the O-rings.
Next, tighten the locking collar and put the roller cover assembly to the roller arm. Do not forget to press the quick-release tabs and join the roller arm. If you paint the ceiling, you should attach a spatter guard.
How Do You Use The Wagner Smart Roller?
Before Painting
You remove all pictures, mirrors, and decorations from walls and window curtains. You also take out the nail, hardware, switch, and socket cover. Remember to cover furniture and floors with the cloth.
With the painted surface, you should detach the wallpaper and wash away the old adhesive, then let the walls dry completely. You also need to clean dirt and grease from the walls with soap and water.
After that, you fill the nail holes, joints, and cracks with patching paste. Then let the surface dry, and sand until smooth and clean the sanding area with a damp cloth. You check the patched areas and every marker before painting the first layer.
When Painting
You need to load the roller by pushing the plunger forward until you see the paint go through the roller cover. Then, squeeze hard to activate for additional paint as needed.
You can refill at any time you want. You need to maintain a steady flow of paint to the roller, cover, and avoid dry roller for best results. The trick here is to use plastic bags to wrap the cover of roller and filling valve during break time. So they cannot dry out until you continue to paint.
You fill the main tube by applying a thin layer of petroleum jelly to the fill tube, which helps the fill valve easily slide out of the fill tube. Next, you press down and hold the fill valve firmly in the fill tube.
You should pull the plunger to put the paint on the main tube. When this tube is full, you can start to use the smart roller.
How Do You Clean Your Wagner Smart Roller?
It takes 30-40 minutes to clean all the parts of the Wagner Smart Roller.
Follow these steps:
Before Cleaning
You need to use a cleaning solution suitable for the type of paint. For example, you use warm soapy water for latex-based paints and mineral spirits for oil-based ones.
Also, you prepare a large bucket or container to store the cleaning solution.
Step 1: Return The Surplus Paint To The Paint Container

You pull the plunger back to withdraw the remaining paint from the roller assembly into the tube. Then press the filling valve into the filling tube and push the plunger forward to put the excess paint to the container.
Next, you take out the spatter guard and press the locking tab to detach the roller cover assembly from the roller arm. You remove the roller cover and push the roller core off the other end.
In the final step, place the spatter guard, core, cover, and cap in a container of cleaning solution.
Step 2: Clean The Wagner Smart Roller

You need to take away the fill tube from the container lid and place the end of the fill tube into the valve housing. Next, immerse the fill tube in the cleaning solution and pull the plunger in and out at least five times.
Then, you remove the fill tube and immerse the arm of roller and the valve, and you draw the roller plunger in and out five times or more. You continue to detach the roller arm and dip the tip of the smart roller and fill valve and pull the plunger in and out at least five times.
Finally, you clean the rest of the parts, including the cap, core, lid, and spatter guard manually with a suitable cleaning solution.
Note that you should clean the inner parts of the fill valve if you have a leak or cannot absorb paint into the tube.
You remove the locking cap, retainer disk, and duckbill from the valve housing. Then, you clean these parts with a cleaning solution. Lastly, you replace the retainer disk and duckbill and screw the locking cap onto the valve housing.
It's Time To Bring Home The Wagner Smart Roller!
At this time, we believe you know clearly about the Wagner Smart Roller. If you want to decorate your big house in a short time, this tool is a perfect choice for you.
Moreover, you can buy the Wagner Smart Roller at a very low price and start to enjoy its portability and flexibility for your painting jobs. Do not hesitate to bring home one and tell us your experiences with this outstanding roller from Wagner.
Sours: https://gopaintsprayer.com/wagner-smart-roller/
The Wagner SMART Edge is a smart painting roller designed for efficiency and effectiveness. It does this by saving on time and paint. It does away with the time painters use in taping and cutting in. 
This Wagner Power Roller comes with some moving parts that may need assembly when purchased. It holds the paint in its handle which makes the painting process much easier.
Bonus is that there is no taping needed! All this while giving you precise and accurate results. The work produced is comparable to the use of a paint sprayer, all without the work and mess associated with traditional spraying.
Easy to Clean
This tool is designed to be easy to clean, making it excellent for repeated use. Cleaning and maintenance are simplified with the Wagner Smart Edge. 
You only need to flush the roller with water.  You do this by attaching the cleaning adapter to a garden hose through the Wagner Smart Roller, and pumping water through it.  Perfect if you're changing up trim colors and need to clean your roller fast.
Painting Trim 
This feature helps eliminate hours of taping and cutting associated with paintwork. This is achieved through its design as it delivers neat and clean lines that are comparable to the use of cut-ins and a brush. The trim rollers go a long way in achieving this. As such, it is a good alternative to professional painters.
Has a Paint Holding Canister in the Handle
The Wagner Power Roller does away with the need for a paint tray because it holds paint in the handle.  The paint is drawn directly from your paint can into the canister on the handle.  The paint is then pumped from the handle into your roller and your then apply it to the wall. This adds to the efficiency of the tool. The paint handle can hold about 6 ounces, which translates to about 96 linear feet in one fill.
Controllable Paint Flow
The Wagner Smart Edge Roller allows you to control the amount of paint the roller draws. This can be a problem when using a traditional brush as there can be a lot of messes as well as waste. It achieves this through the trigger activated by a thumb that lends itself to precise paint delivery on surfaces.
Applies in Straight Lines
This Wagner Power Roller has a roller that delivers impeccably clean lines. This makes it a tool well suited to painting around windows and door frames. The roller paints lines that are about three inches wide. This tool is preferable as it eliminates the need for precision that is associated with a hand brush. This, coupled with the paint roller edge tool, produces impeccably neat lines.
Precision
It can make clean and precise lines. This makes it great to use when creating lines along edges, such as doors and windows. It lowers the skill floor for anyone to get into painting. As such, it can give amateur painters an edge in their work, making their work more appealing.
Ease of Use 
Painting as a skill can be challenging to master, especially for those doing it in the traditional way by using brushes. The Wagner SMART Edge Roller intuitive design makes it relatively easy to pick up and use.
Convenience
It has a paint holder in its handle, which removes the need to interact with open paint. The paint roller with its edge guard goes a long way in avoiding messes associated with open painting.
Suitable for Many Jobs
The paint holder in the handle, holds enough 6 ounce of paint which is enough to conquer doorframes, window trim, baseboards, and any other trim work you might have.
No Cutting In or Taping 
This is particularly useful as it saves on time used to install and remove them throughout the paint job.  You also won't risk have any bleed through on your tape.  I hate that!  Happens to the best of us.
Conclusion
The pros of the Wagner Smart Roller greatly outweigh the cons. It's recommended for beginners since it makes trim jobs easier and helps you to paint a ton of trim in the shortest amount oftime.
This tool has been created with the perfectionist in mind — the person who wants precision and accuracy during the job. 
Sours: https://www.paintspraypro.com/wagner-smart-edge-roller-review/
The Painting Tool That Will Change Your Life
I recently had the chance to try out the Wagner Smart Sidekick Power Roller for the first time and it might have changed my life forever! This tool is amazing, and I'm giving you a look at how it works and why you need one in your life! 
Is that title too dramatic?
I definitely do have a flair for the dramatic, but y'all, I'm not exaggerating when I tell you that this product has revolutionized the process of painting my home.
We all know that painting isn't a ton of fun, it takes forever, and it's messy. But we all do it because there isn't much that changes a room more dramatically than a fresh coat of paint. Well, when I went to the Wagner headquarters last month I learned about a product that takes everything I hate about painting a room and fixes it. It's less messy, it's a zillion times faster, and it doesn't make you ache quite as much the next day (you know you're getting old when a day of painting means you can barely get out of bed the next morning).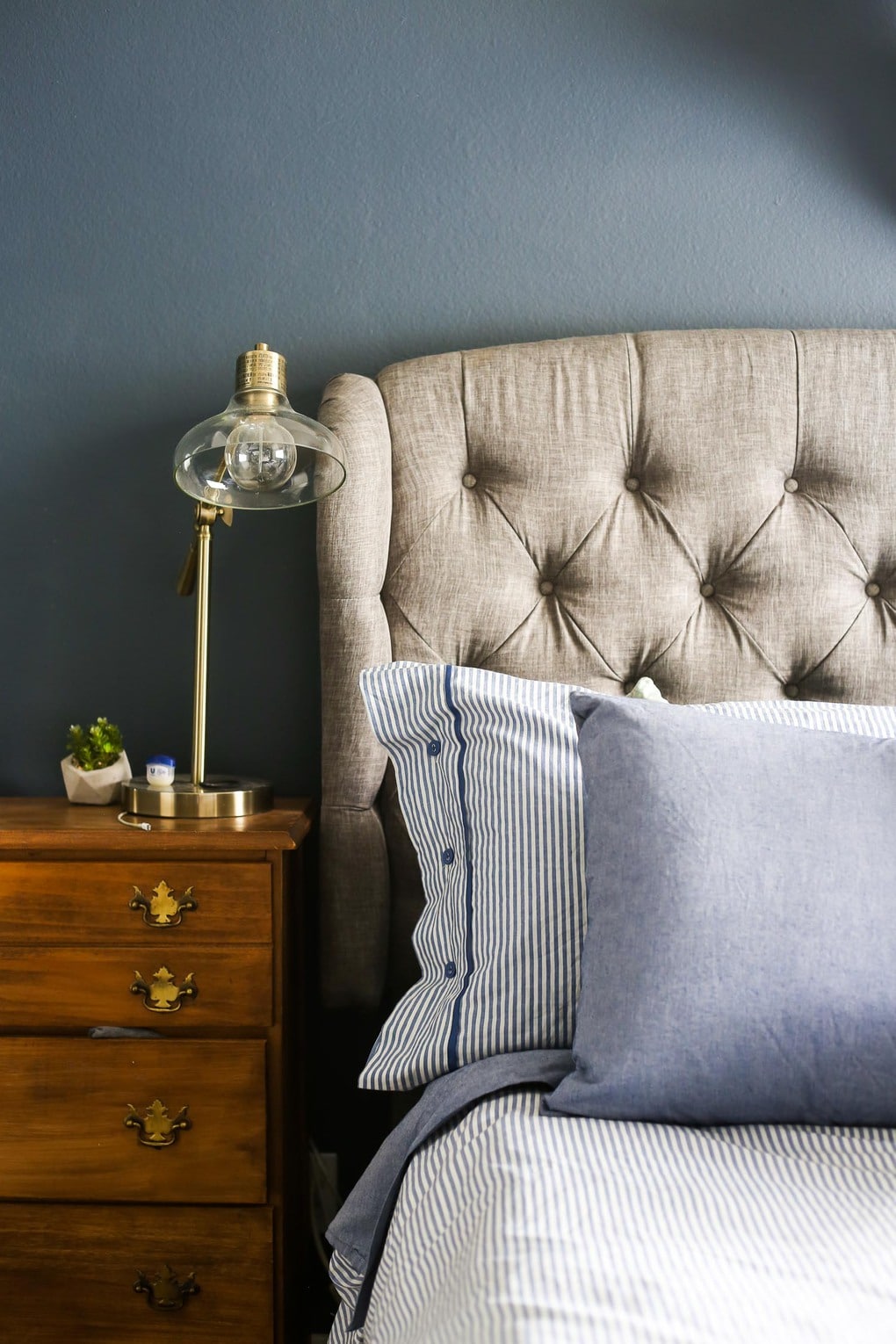 This post is sponsored by Wagner and contains affiliate links, but all opinions and enthusiasm are 100% mine. Thanks for supporting the brands that support Love & Renovations! 
You'vealready seen the beautiful new paint in our master bedroom (it's Calligraphy by Behr in case you missed it), but what I didn't tell you is that it only took me an hour to do all of the rolling in this room. An HOUR. With vaulted ceilings. And furniture to work around. One. Hour.
How is that possible? Let me introduce you to my new best friend.
Wagner SMART Sidekick Power Roller Review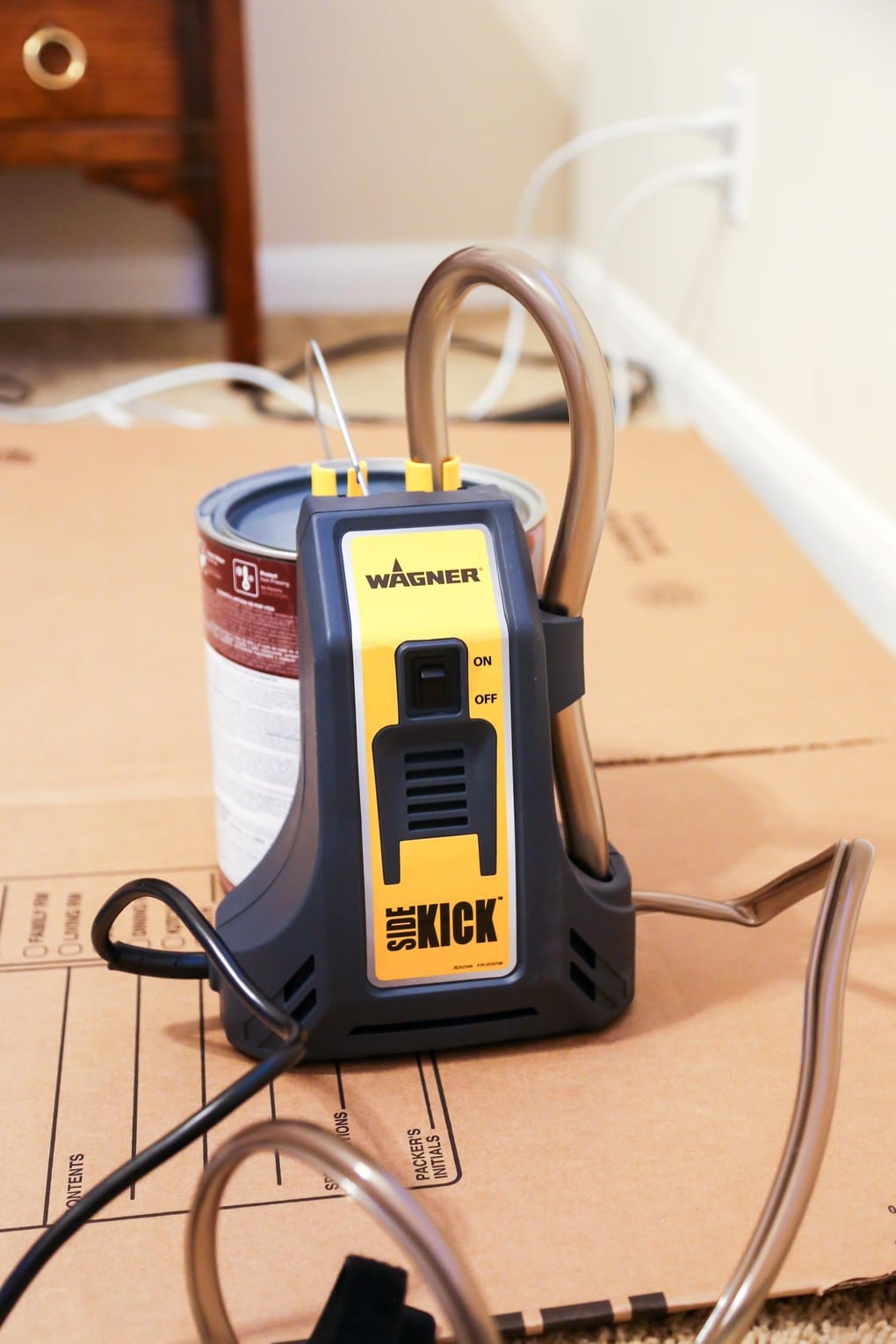 This is the Wagner SMART Sidekick Power Roller. It's a handy little machine that latches onto the side of your paint can and draws paint out for you, then automatically loads up your roller. When you need more paint you just press a button and let it load, rather than having to go back to the paint tray, bend over, and manually load the paint. I honestly didn't realize how much time spent painting is just loading the stupid roller until I used this thing and my paint time was literally cut in half.
Another beautiful thing? Because you're getting a perfectly loaded roller every time, the paint goes on much more evenly and you have far fewer touch-ups to do. I only did one coat of paint on these walls (partially thanks to the Sidekick and partially thanks to Behr's Marquee line of paint, which I love forever and ever amen) and with a color this saturated there is noway I could have gotten away with that with a normal roller.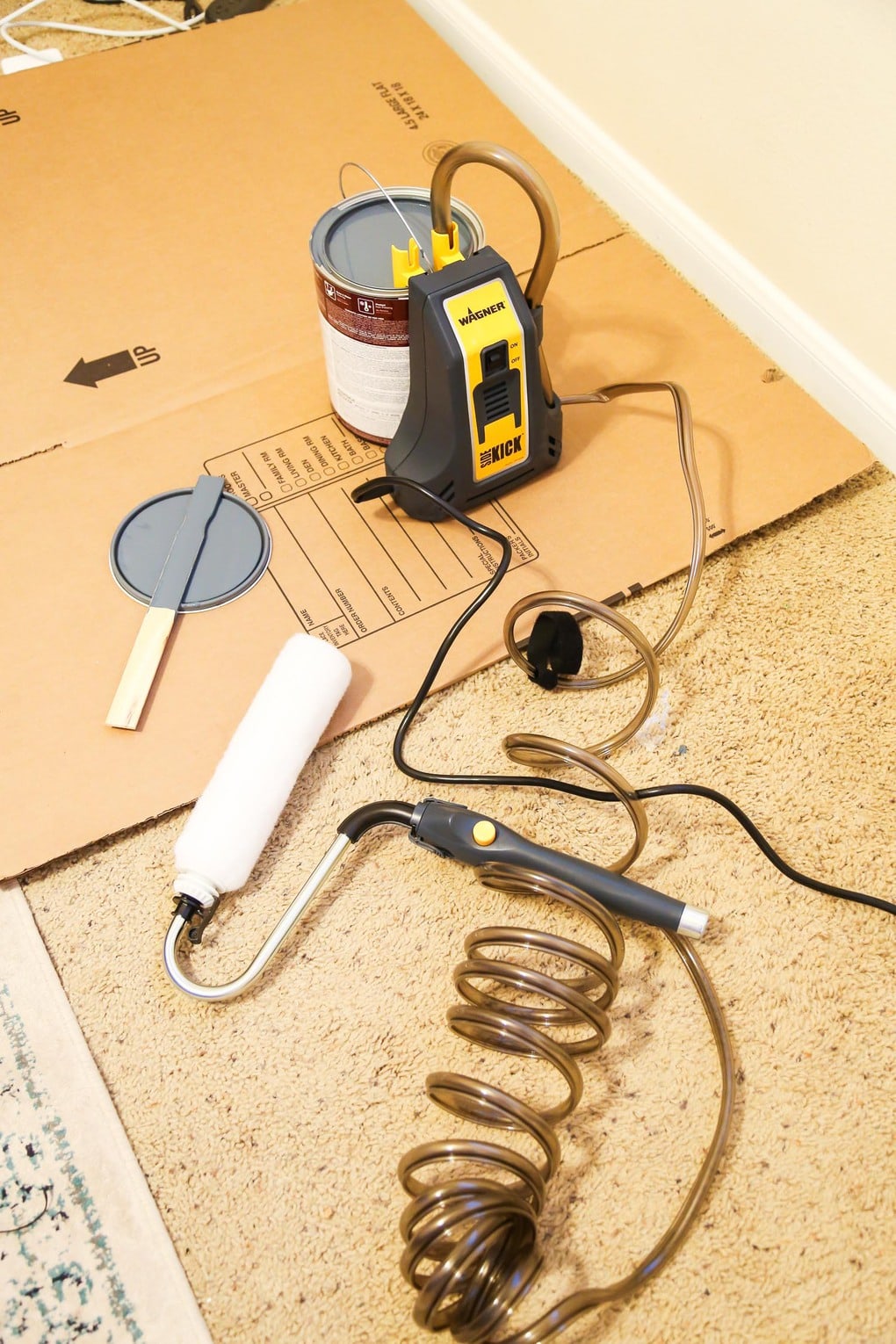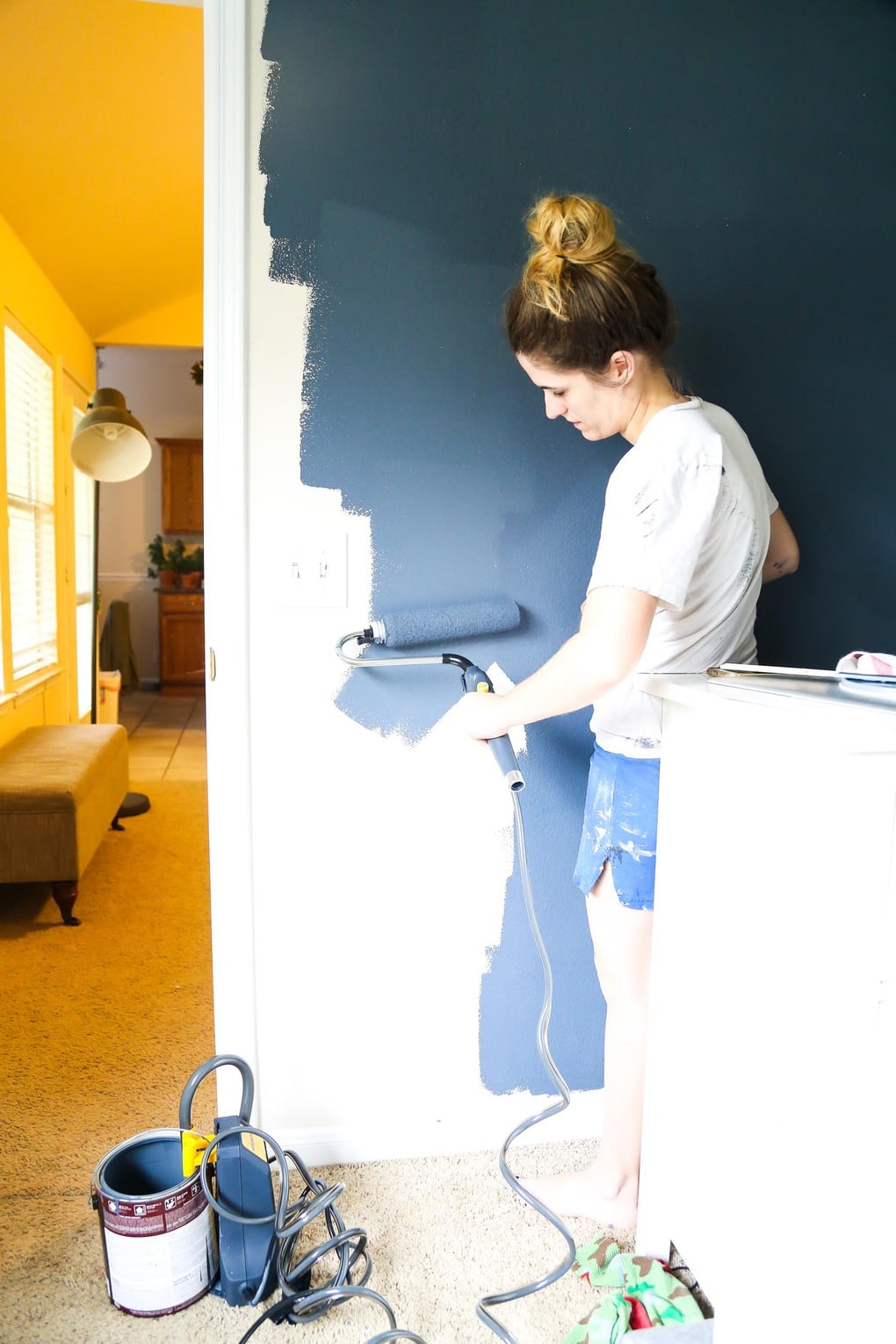 I also used this guy when I painted the main living area in the house (yes, it's finally done!). It only took me two hours to roll the living room, dining area, kitchen, and hallway. Of course, it took another 3 hours or so to do all of the cutting in around the baseboards, ceiling, and windows, but having the rolling be that easy made the entire job so much better.
For the main living area of the home, the color we chose is Doeskin Grey by Behr. It's a light gray with mostly brown undertones, and I'm really pleased with it. It feels so much cozier than the yellow-ish color that was in here before, and it looks amazing with our new sofa (more on that later this week!). One thing we still need to do now that the walls are painted is to replace the lightbulbs in all of the fixtures – they all have very yellow tones to them and it's making me nutty (read this awesome blog post for tons of info on light bulb color and brightness).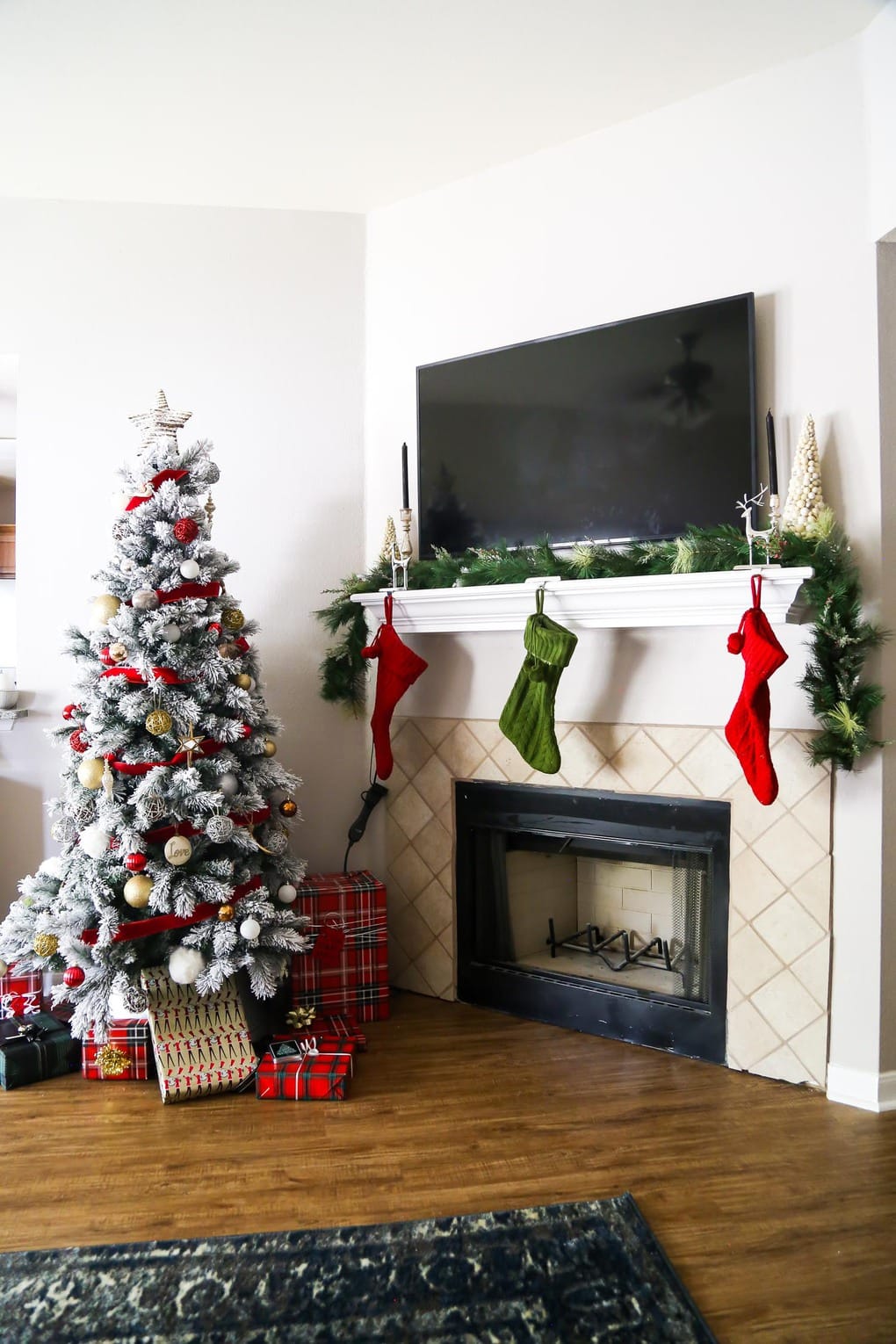 Cleaning the Wagner Power Roller
One of the questions I've gotten from just about everyone I know personally who I've mentioned the Sidekick to is, "how easy is it to clean?". My parents had tried a similar product before that they were extremely unhappy with, and my best friend mentioned that she had heard that these types of products never work beyond the first use.
I'll admit, I was worried about the cleaning process. I mean, it's basically a 15-foot hose full of paint – that can't be easy to clean, right? Wrong. I was pleasantly surprised by how simple the cleaning process was, and it's mostly hands-off, which is my favorite kind of cleaning. I won't get into all of the specifics because their manual does a fantastic job of walking you through how to get it clean, but basically you just empty the excess paint back into the container, then dunk both ends of the Sidekick (the roller itself and the hose that pulls the paint out) into a bucket of warm, soapy water and let the water run through the hose for about 10 minutes. And that's almost all there is to it! I'd say the entire cleaning process takes me about 20 minutes, at least 10-15 of which is totally hands-off.
The one thing I will say is that I do recommend getting a fresh roller cover every time you use the system. You can absolutely clean the cover and re-use it, but we all know that roller covers are so hard to clean properly – and these are particularly important to have clean because they have holes in them to allow the paint to go through. I tried to re-use the roller cover from my bedroom on the living room but I must not have cleaned it as well as I thought I did – the holes were clogged up and I made a small mess (and had a mild panic attack) before I figured it out. Thankfully, as soon as I popped a fresh cover on it everything began working as it should. So, next time around I'll just plan on having a new roller cover on hand before I get started (they're currently less than $5 on Amazon!).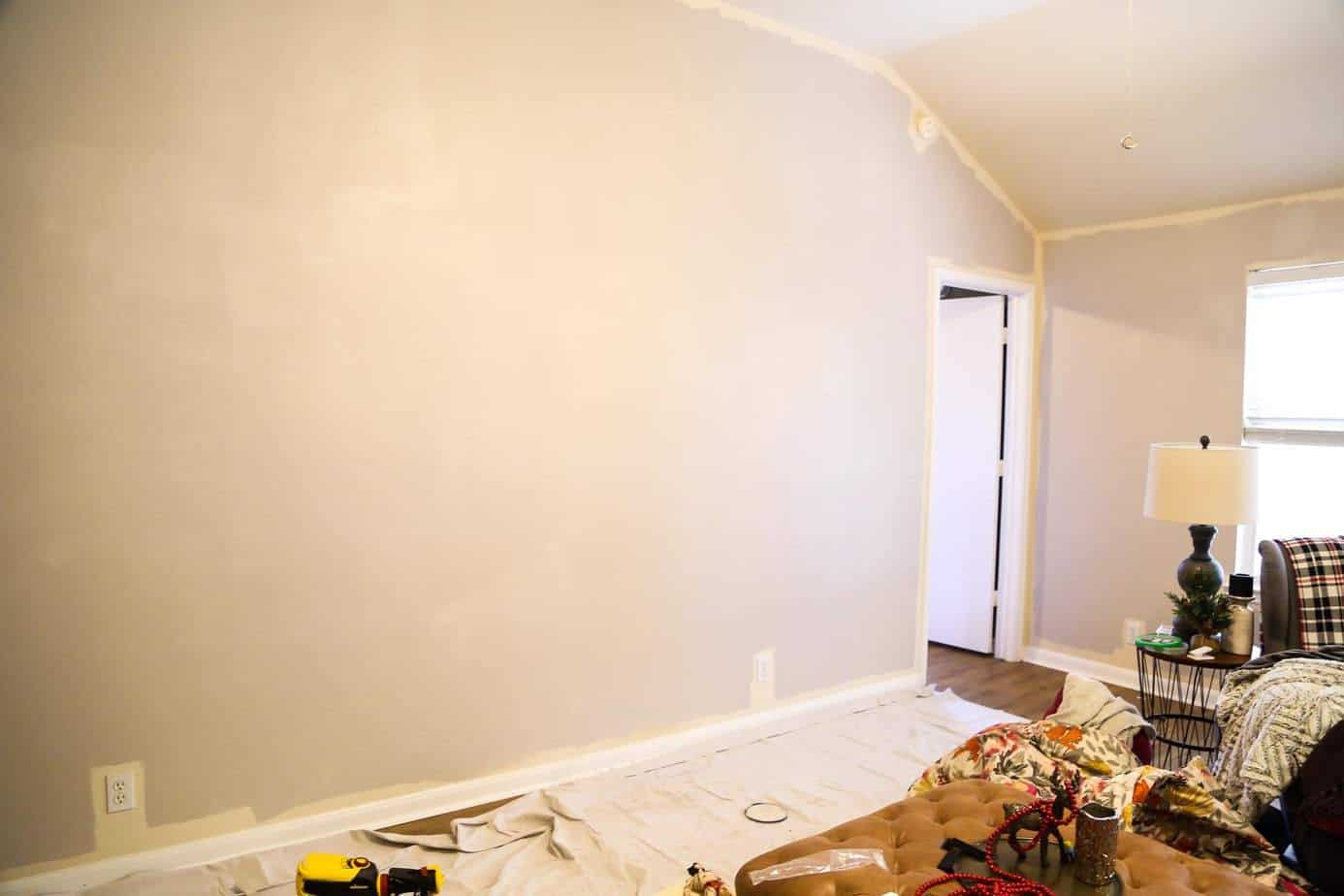 Here's a good view where you can see the difference between the old color and the new color in the living room – it's not much darker, but it's much more neutral and takes out a lot of the yellow in the room. This shot was taken about 45 minutes into painting with the Wagner Sidekick – and, as you can see, that includes using a ladder to go all the way up to the vaulted ceilings!
I was genuinely impressed with how well this little powerhouse worked to help me paint my house, and I honestly can't imagine painting a room without it now. I have recommended it to just about everyone I know and I have offered to let multiple people borrow it to try it out before they buy one…but I'm pretty confident that if you try this once you're going to have to have one for yourself.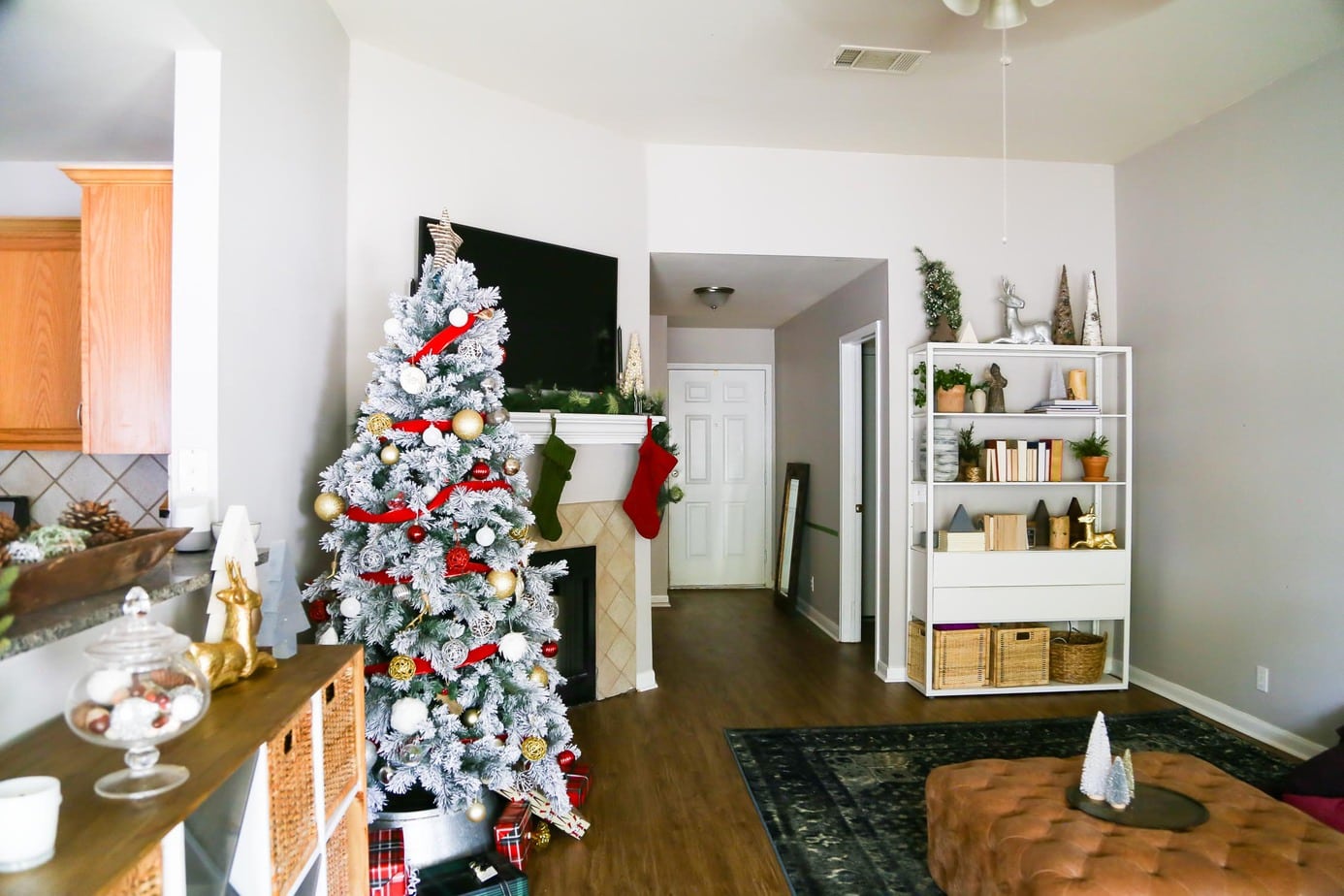 Have you ever tried a power roller like this? I can assure you I will never use a regular roller to paint a room again. There's absolutely no reason to.
If you have a big painting project coming up, I'd encourage you to try the Wagner SMART Sidekick Power Roller out – it's affordable, it makes your life way easier, and it'll save you a ton of time (that you can then use to do something useful like watch Elf. Again.)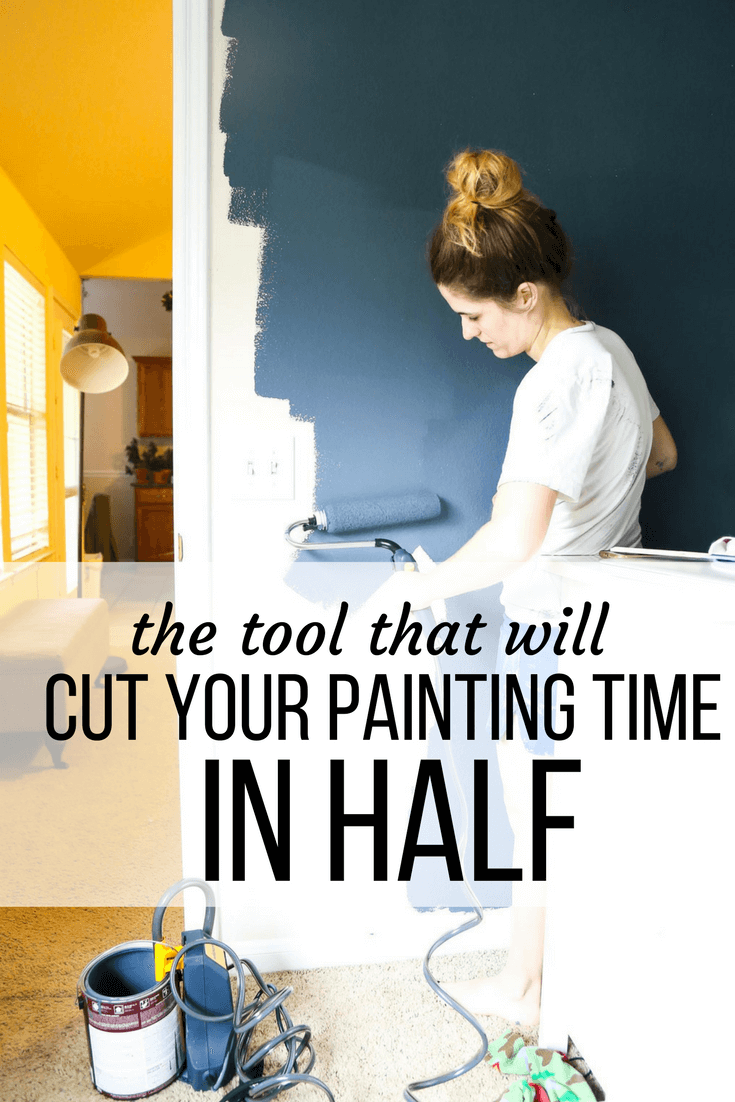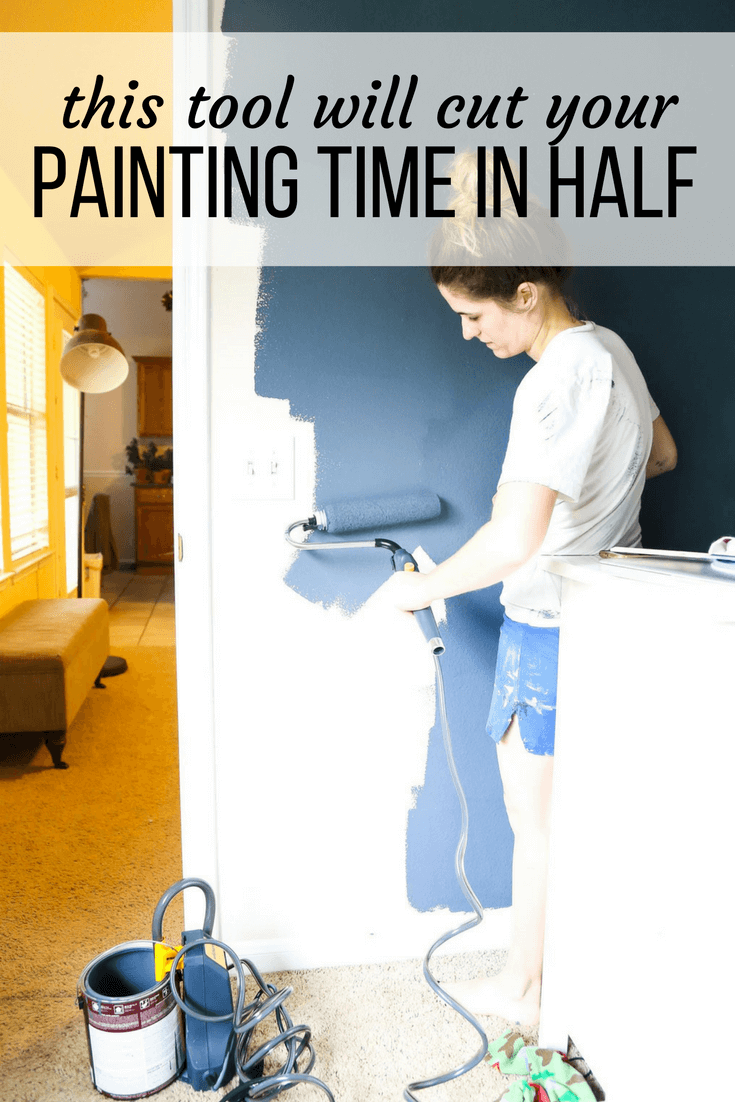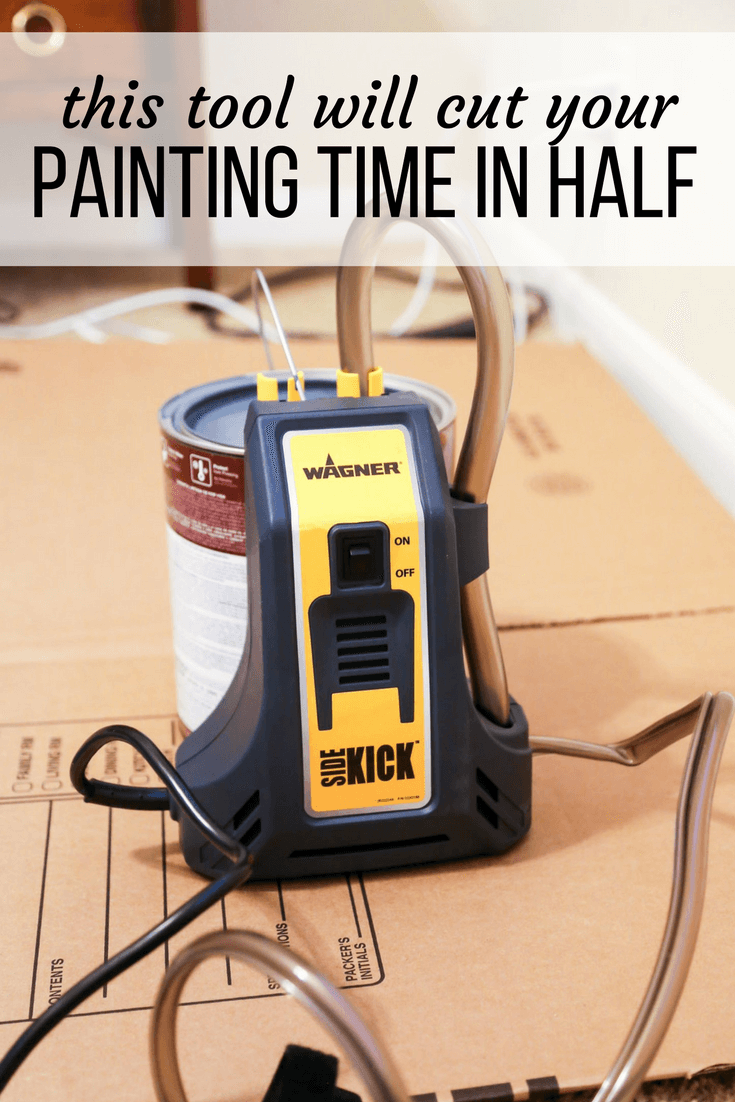 Sours: https://www.loveandrenovations.com/wagner-smart-sidekick-review/
Roller wagner review smart
Painting is a job that requires skill and professionalism at its best. If you need a reliable and efficient paint roller, look no further than this Wagner power roller. This innovation will transform your painting experience by making your tasks easier and faster to finish. 
To begin with, let's take a look at the outstanding factors that make the Wagner smart sidekick the very best power roller on the market.
Our Wagner Power Roller Review
One of the overall advantages this device brings to the industry is that it offers you the opportunity to paint large rooms or surfaces in a simple, faster, and efficient method. 
The paint stick roller is connected to the container that holds the paint to be sprayed. This container is usually 1-5 gallons in volume. Paint is then fed directly onto the surface being sprayed, which creates a uniform and evenly spread layer across the surface. 
The direct delivery system cuts on the need to have a tray.  Loading your roller with paint takes less effort and time. This lets you to paint larger surfaces and walls faster. 
The connecting cord of the Wagner power roller is also designed to accept common threaded extension poles that help you reach higher surfaces such as tall walls or even ceilings. 
Innovation has also brought forth an auto-feed control system making this machine a top-notch professional power paint roller. This system ensures the device sustains a continuous flow of paint, thus allowing you to have uniformly done work in a fast and efficient manner. 
One of the best features of the Wagner smart sidekick is the quick release handle. This small and yet useful part lets you quickly detach any rollers or other accessories during your painting job. You can replace them as fast and as often as you need based on the type of project you're painting.   
1 year warranty

Easy to Clean

Can be fitted with extension poles

Provides uniform results
Can be noisy

More work than just using a plain roller
Features of the Wagner Smart Sidekick
1 year warranty

Auto Feed control

Quick Release handle

16 foot hose

Direct feed system

All fitting click attach arm

Easier to clean than other power rollers we tested
Why Should You Get the Wagner Power Roller? 
There is a range of benefits that come with using the Sidekick. 
First, the Wagner Smart Sidekickreplacement roller is affordable, meaning you can change it any time you want without having to dig deep into your pocket. 
The Wagner power roller is also easy to store and does not consume a lot of storage space. It's also been designed for use by professionals and makes it easier for beginners to enjoy and be successful at their initial painting experience. 
Its compatible system makes it easy to pair with other accessories that will improve and simplify your paint job.
What's Included with the Wagner Power Roller?
Paint stick roller
Paint storage container and 
A long delivery tube
Issues with the Wagner Smart Sidekick
When testing we found a few issues that we thought we should mention.
When using the extension pole, just like with a regular roller, you will have to pay attention to how tight the pole is attached.  Tighten the pole often.
There was an annoying squeaking noise that was coming from the retainer clip for the roller.  Grab some grease, Vaseline or coconut oil and apply it to the clip area to stop it.
The hose is plastic and pretty tightly coiled.  This can pose a challenge while painting.  Soak that hose in warm of hot water when you get it and you can straighten out a bit.  
Wagner SMART Sidekick Manual
If you need a copy of the manual, download it here.
Cleaning Your Wagner Power Roller
The ease of cleaning a power roller is one of the biggest concerns when buying. This is especially true because paint is hard to get out of all the moving parts or a sprayer or power roller.  However, the Wagner Smart Roller cleaning process is one of the easiest ever. 
The first step is to empty any remaining paint inside the roller into a container. Next, take the Wagner pump roller and the hose and dip them inside warm soapy water. Run warm water through the hose until it washes off all the paint that remained within. This should take you about 10-15 minutes. 
Once that is done, consider the cleaning process to be over. You will never have to spend more than 20 minutes cleaning the Wagner Sidekick attachments and parts. 
An extra tip on Wagner Sidekick cleaning is that you should ensure you use a new roller cover every time after you are done with painting. Roller covers are challenging to clean, and changing them could save you a lot of time and work. 
Conclusion
If you want a dependable roller you can trust to help you get your painting done, this Wagner power roller is the right choice for you. It's not only fitting for big painting projects, as you can also use it for smaller tasks such as painting a room in your house or a shed in the garden.
Sours: https://www.paintspraypro.com/wagner-smart-sidekick-power-roller-review/
Wagner Smart Roller
Top 6 Best Electric Power Paint Roller (2021 Review)
What Are The Different Types of Power Paint Rollers?
While there are many different kinds of automated paint rollers, there are 3 main kinds that we'll cover in this guide.
The first type is the electric power paint rollers like the 3rd one on our list where you actually plug it into the wall and it automatically pumps paint up into the roller handle for a consistent flow of paint.
The second type are the most affordable versions of power paint rollers like the SMART Flow Roller where it stores a reservoir of paint in the handle and then you press a button to send a flow of paint into the paint roller cover.
The third (less common) type are pressure rollers like #5 on our list which attach to an airless paint sprayer gun which pumps the paint through the handle automatically.
These types are like a happy medium between the other two types, but only if you already have an airless paint sprayer on hand.
Read More >> What Are The Top Professional Airless Paint Sprayers?
What Should You Look For In An Electric Paint Roller?
If you're looking to add a high-quality electric paint roller to your toolkit, there are a few things to consider before you press "buy."
First of all, take a moment to consider how often you'd be using this paint roller.
Are you a professional painter who does several painting jobs per week?
If so, you'll probably want to invest in something like our high-end choice - the Wagner Spraytech SMART SideKick - which is much more automated and efficient at refilling your paint roller cover.
However, if you just like to DIY and you want a handy painting tool to save your back from the trouble of bending over to refill from your paint tray, you'll probably want to start with something like our 2nd pick.
Keep in mind, though, these power rollers are much more useful for jobs where you have high ceilings or tall walls you're working with.
If you're just painting a standard 8 ft. wall, it might not be worth your money to get one of these.
With that said, in general, there are 3 main things to look for in a high-quality electric paint roller:
A power refilling system that makes it easy to saturate the paint roller cover
The ability to attach a paint roller extension handle to make it versatile for high ceilings and tall walls
The amount of paint it's capable of holding (go for more ounces if you paint large areas often)
Just remember, when choosing and using painting tools, you do get what you pay for.
So if you just want to try it out without making a big investment, take a look at some of our more inexpensive choices and see how those work for you before dropping the big bucks!
Read More >> What Are The Ultimate Paint Roller Covers Out There?
Our Reviews Of The Best Power Paint Roller
Sours: https://propaintcorner.com/painting-supplies-tools/paint-rollers/electric-power-paint-roller/
You will also be interested:
Margot finished a few minutes later, Lesha put her back on the table, shook his pump in her completely wet pussy and, when it was time, lowered. Her onto her stomach. He pulled out his penis and began to smear the sperm over her body with one hand, and with the other.
11773
11774
11775
11776
11777