Old Milk Can Makeover (Tutorial)
I never knew I loved an old milk can.
Until I found this one.
Pretty and kinda cool, huh?
Before…..not so much.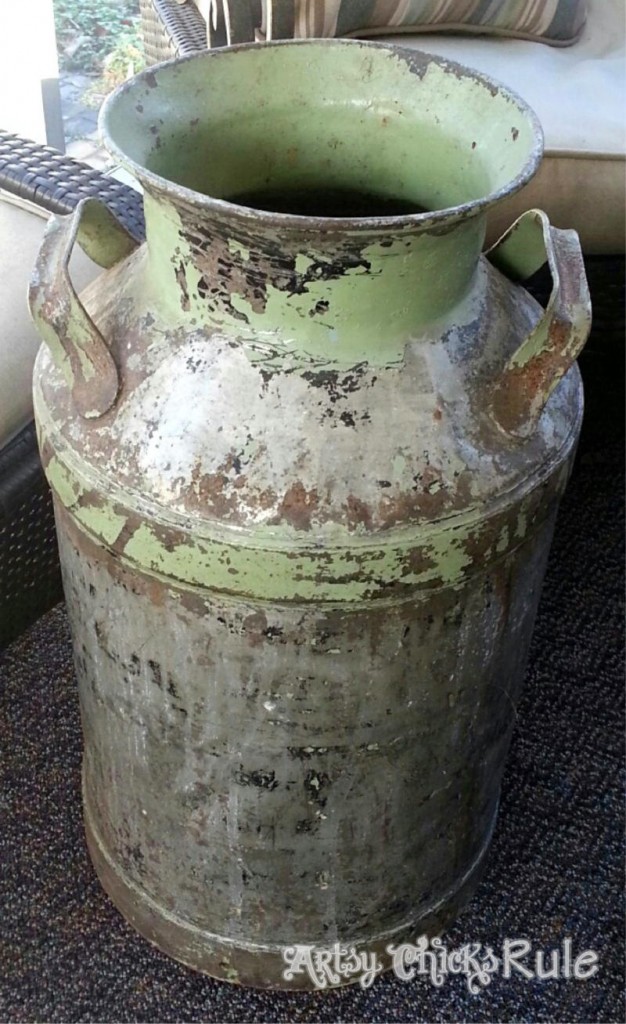 Although I do know some may love it just like this!
Do you remember it?? It was one of my 'thrifty finds' in this post here.
A little worse for wear but I had visions of what it could be….even if I didn't know what they were when I bought it.
Now on to the tutorial…
Old Milk Can Makeover
First,  I lightly sanded any loose pieces of the chippy paint away.
Then applied a base coat of a latex I had mixed up from some sample containers I already had.
I wanted the underneath to be a teal color to match my kitchen where this was most likely going to end up.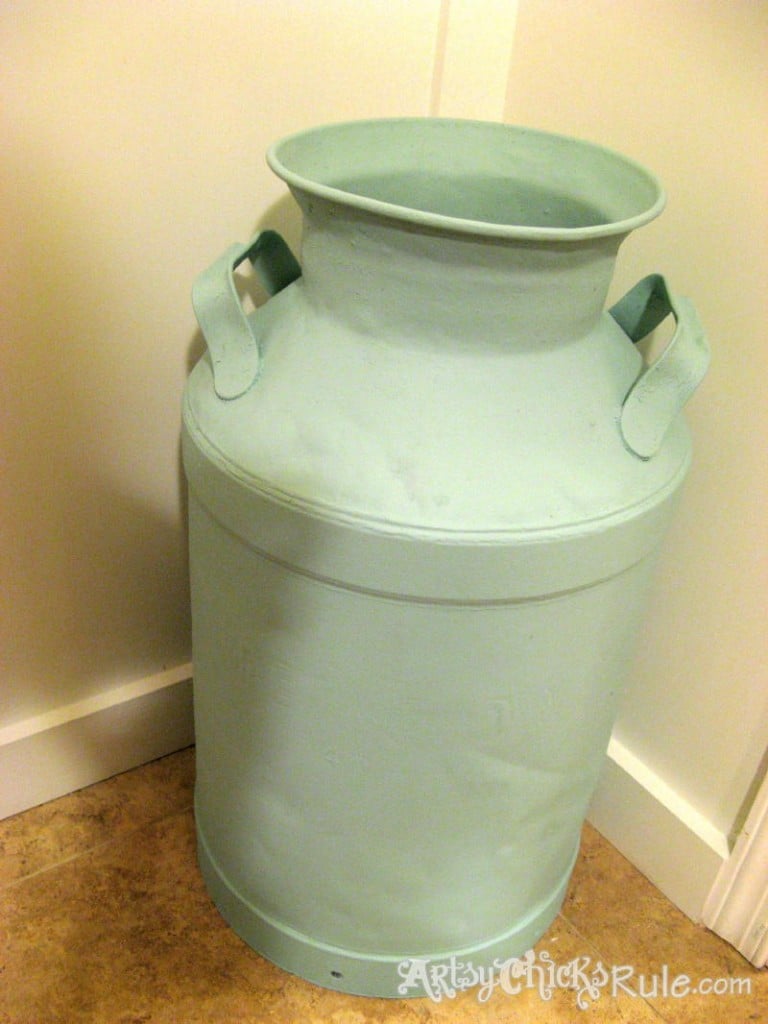 I painted it with latex first because I wanted to seal up the underneath a bit.
I also wanted a layer of paint that would not wipe off with water.  (I'll tell you why in a minute)
Next, I painted one coat of  Pure White Chalk Paintover the top of that.
I did one coat because I didn't really want full coverage.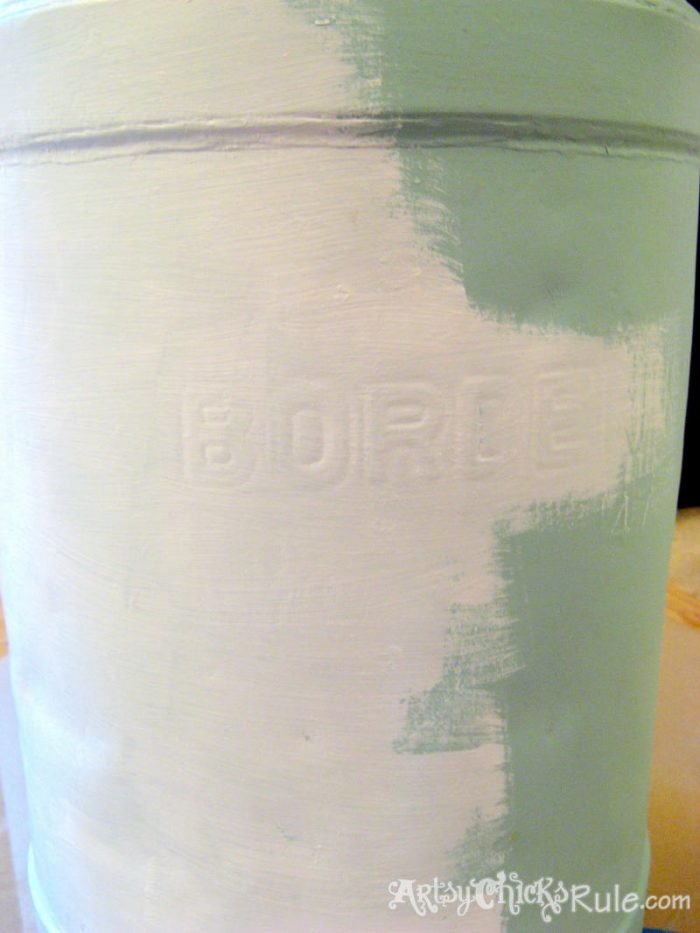 Here's why I wanted the latex underneath…
After the top coat of chalk paint dried, I took a slightly wet paper towel and wiped the can down all around, "distressing" it.
I wanted only the white to come off and reveal the teal underneath.
This technique works wonderfully if you don't want to go to the base material whether it's wood or metal.
And is very easy!
You can also do it with all Chalk Paint but for this I really wanted more of a clean look without the metal showing through.
Next, I worked up some wording with different fonts on my computer and printed it all out.
(that's another little sign project that was in the works in the background……
….I'm always working on several things at once! )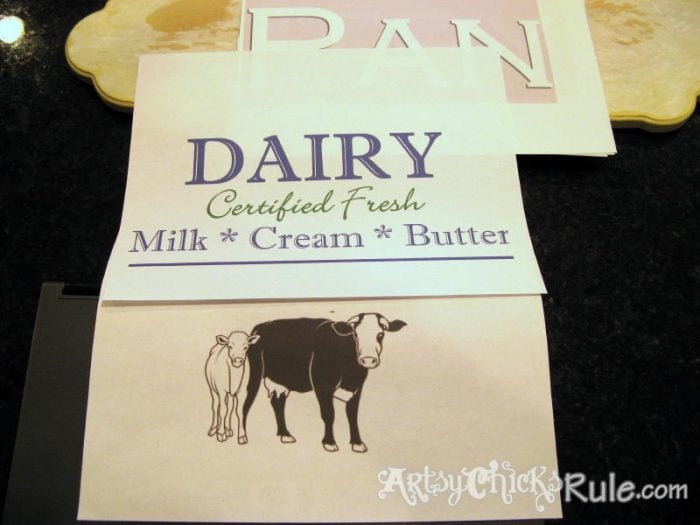 To transfer the image, I shaded the entire backside (where the print is) with a pencil.
You can see all kinds of ways to transfer graphics right here >>> How To Transfer Graphics
Then taped it to the milk can where I wanted it placed.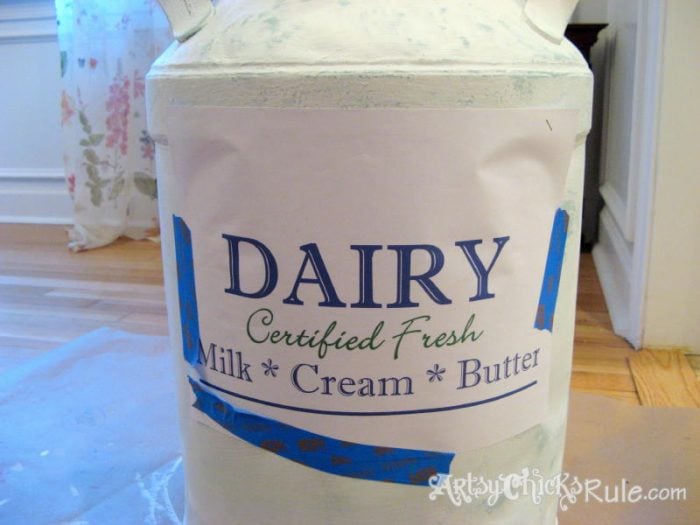 I took the same pencil and traced over the entire graphic…even the straight line.
The shading on the back transferred the image everywhere I traced.
Just like carbon paper.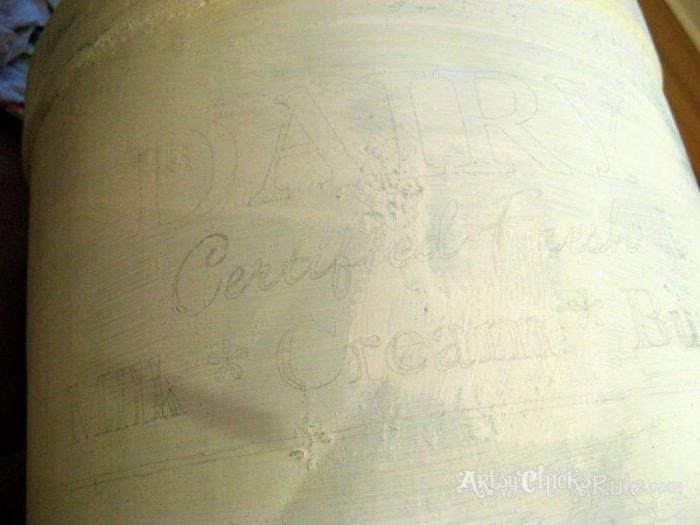 Next comes the painting "in the lines" by hand…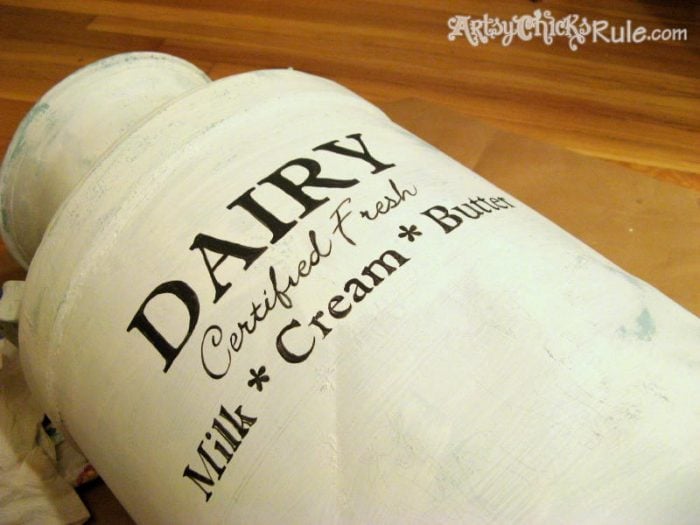 It's really not hard.
You don't even have to be super careful because it will get distressed in the end.
Finished, but before distressing. (I used Graphite-Chalk Paint to do the graphics. As I've said before you can use any kind of paint for this)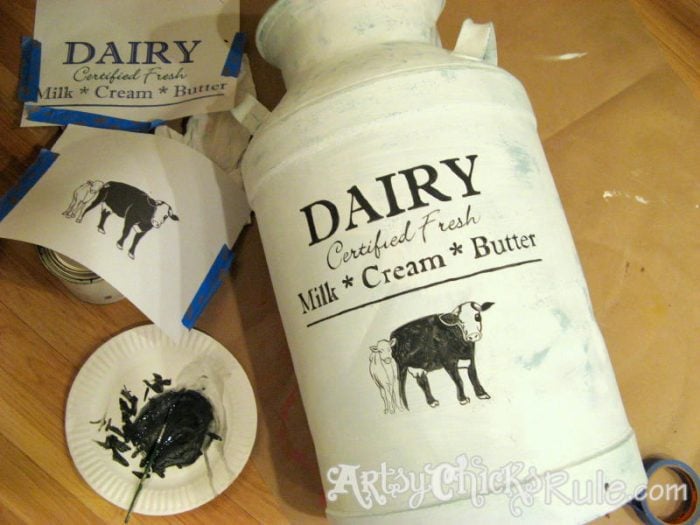 A little distressing….or a lot. ;)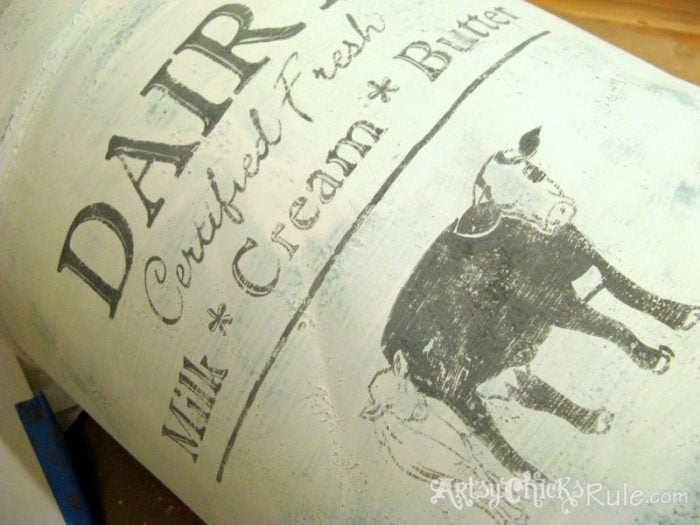 Up close…… I went back in with the white after painting in the black (and before distressing) to get those details on the letters.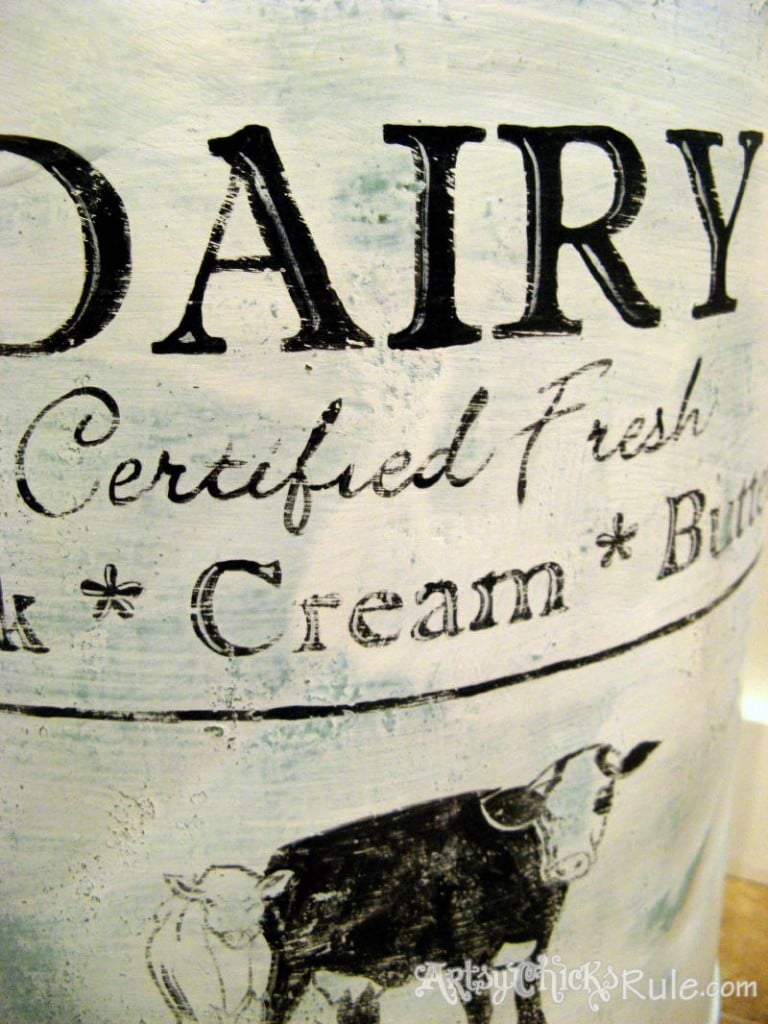 I sealed it with a coat of Minwax Polycrylic in Satin.
I actually liked the way it looked unsealed but I really didn't want to have to worry about splashes, stains and such.
Like this graphic??? See my other project with it here!  And another one here!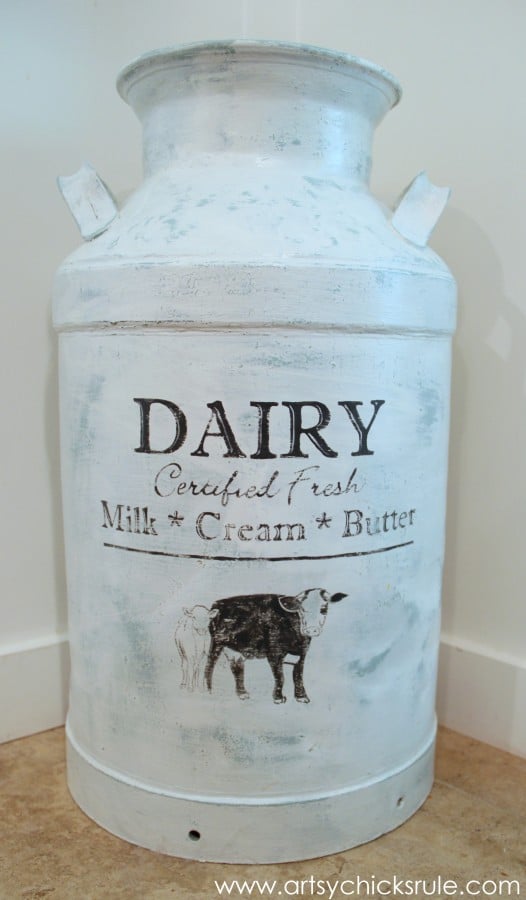 Want to download the free printable?

If you are already a subscriber, you can click here, enter your password (it can be found near the top of all my emails to you), and download this or any other graphic I've created over the years. (over 100!)
If you aren't yet a subscriber, you can click here or the pink box below to become one to gain access.
…………………………………………………….
Who knew this old milk can could end up like this?
This was originally going to the shop when I purchased (as are so many of the things I find) but it stayed with me.
(as many of them do!)
Want to see even more ideas on simple updates with Chalk Paint (that aren't furniture??) 
Check out this post, here!
PIN this milk can to save it for later!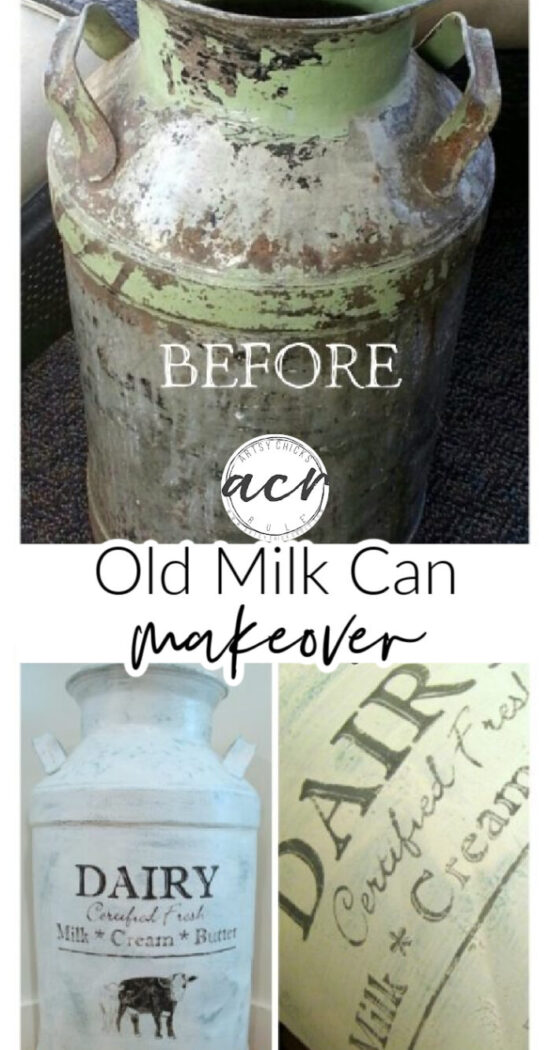 I am sure there are some of you out there that probably loved it as it was when I found it.
But it was a little too rustic and distressed for me.
It was the real thing…aged naturally. I just created a different style of aging that I love.
Even if it was not 'natural'.
What do you think? Like it better before or after?
See you next week when I share this sideboard makeover!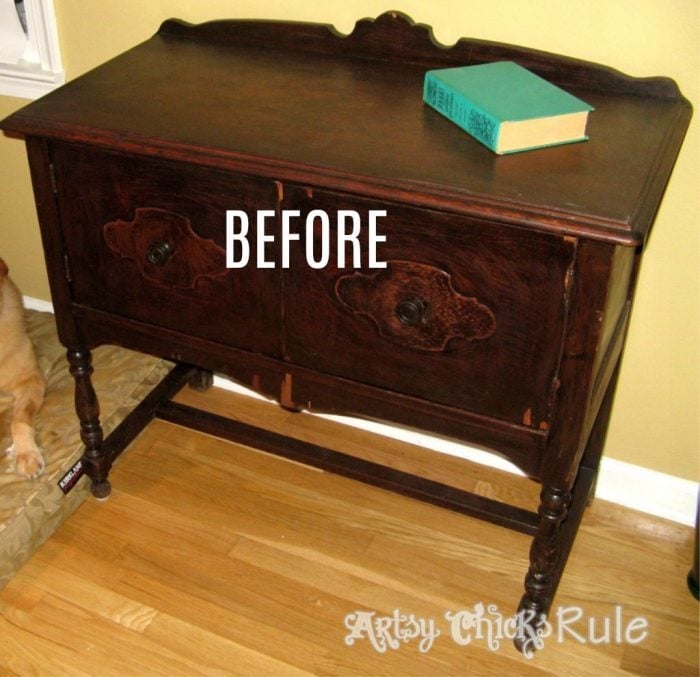 UPDATE!!! You can see it now, here!!
Have a wonderful weekend!
xo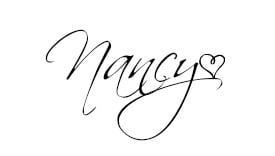 Follow Along Here!
Sours: https://www.artsychicksrule.com/old-milk-can-makeover-tutorial/
IndiaMART > Bakery & Dairy Machinery > Milk Can
Product Details
Company Details
Product Specification
Product Description
Following the organizational guidelines, we are involved in offering Antique Milk Can. It is manufactured using high-quality galvanized iron and other basic raw materials. Owing to its high storage capacity, leakage-free nature and durability, offered can is widely used in dairies for storing milk. We provide this can to our patrons in variegated storage capacities so that they can obtain from us as per their demands. Offered Antique Milk Can is delivered by our logistics personnel at the premises of customers within given time-frame to achieve their convenience.

Interested in this product?Get Latest Price from the seller
Contact Seller
Product Image

About the Company
Legal Status of FirmIndividual - Proprietor
Nature of BusinessManufacturer
IndiaMART Member SinceSep 2012
GST08AIRPB4925A1ZI
When you open your home to luxurious decor from the INDIA's one of the premier producers and exporters of Vintage Industrial Furniture, it should not surprise you to find yourself in the midst of magnificence. At INFINITI INDIA , our belief in the continuous pursuit of excellence in performance, quality and innovation, has led us to adopt a radical approach towards change. Add to that, our passion to bring you the highest, premium quality furniture in the home furnishings space.
Seller Information

Infiniti India
3/5★★★★★★★★★★(1)
3/5★★★★★★★★★★
Reviewed by 1 Users
5 star0
4 star0
3 star1
2 star0
1 star0
S
Samir Mukherjee★★★★★★★★★★
19-September-20
Mohit LohiyaE-323, MIA, 2nd Phase, Basni
Basni
Jodhpur - 342005, Rajasthan, IndiaGet Directionshttps://www.indiamart.com/infiniti-jodhpurView Mobile No.Call +91-8048372555,316
Back to Top
1
Have a requirement?
Get Best Price
1
Have a requirement?
Get Best Price
Sours: https://www.indiamart.com/proddetail/antique-milk-can-18974245491.html
12 Simple Ways To Turn An Old Milk Can Into A Gorgeous Accent Piece For The Outdoors
Old milk cans are some of the oddest and most unusual items used in interior and exterior design. At the same time, they're really great at giving spaces that rustic or farmhouse look that really makes them feel authentic. With that in mind, let's check out some of the different ways in which these things can be repurposed and used as decorations.

It's not just any old milk can that would look good as a decoration. Ideally, you would be able to find one that looks weathered and has a rusty finish but in case you can't find something exactly to your liking there are always ways to transform an old milk can. Check out on thenorthendloft the story of this milk can which can originally black and red but then became more plain, rusty and beat-up, just how it was meant to be.
Now let's have a look at some of the cool projects that you can use your old milk cans for. One of the ideas is to turn it into a piece of furniture and one of the easiest options here is to make a milk can table. It's a very simple thing to do since all that's needed is to basically add a top and use the milk can as a base. you can have both pieces painted first so they match. Check out fussymonkeybiz for more details.
Not all milk cans are huge and big enough to repurpose into furniture. The smaller ones are better-suited as decorations and you can use them as vases. Check out this lovely centerpiece that we found on theroadtodomestication. It's really charming and it's basically nothing more than just a weathered milk can filled with sticks and some Christmas ornaments hanging around.
To make your vintage milk can look extra special you can also use stencils to paint something on it. It could be a nice welcome message, an image, a cute silhouette or anything else that you think would suit your decor. You can also fit a planter at the top just to add a bit of color and freshness to the design. The perfect source of inspiration can be found on thecreativemom.
Your decorations can change with the seasons and that means you can give your beautiful vintage milk can a makeover every once in a while and try out new ideas. For the winter season you could have a small Christmas tree placed inside the can and decorate it with some string lights and a few other things. This can stay outside on your porch to welcome guests in and add curb appeal to your cozy home. Check out chippingwithcharm for more inspiration and ideas.
Another cool idea is to turn an old milk can into an outdoor planter. It's really simple and all you have to do is find some sort of container that would fit inside at the top, then fill it with soil and plants. We really love this combination featured on getcottage and the way the plants cascade down the milk can. If you love this look you can also try using other types of containers such as weathered watering cans for example.
As mentioned before, one of the easiest things you can do with an old and rusty milk can is transform it into an outdoor side table and look how charming this one is. The transformation is featured on adiamondinthestuff and, as you can see, all you need is a round piece of wood if you want to make something similar. The hardest part of course is getting your hands on one of those amazing milk cans.
There's also the option to restore an old milk can in case you're not really a fan of the rusty and weathered look and you want it to look more clean and to have a smooth surface. That can be a bit tricky and you're going to need a few special supplies but it can definitely be done at home. Check out the list of materials and the details on instructables.
Here's another beautiful milk can that's been turned into a side table and this one has a hole at the center of its top. That hole serves as a very specific purpose: it allows an umbrella stand to fit inside so you can have some extra shade when you're relaxing outside on your porch or in your garden. It's a really clever and simple idea that you can put into practical right away. You can find additional details on thegirlinspired.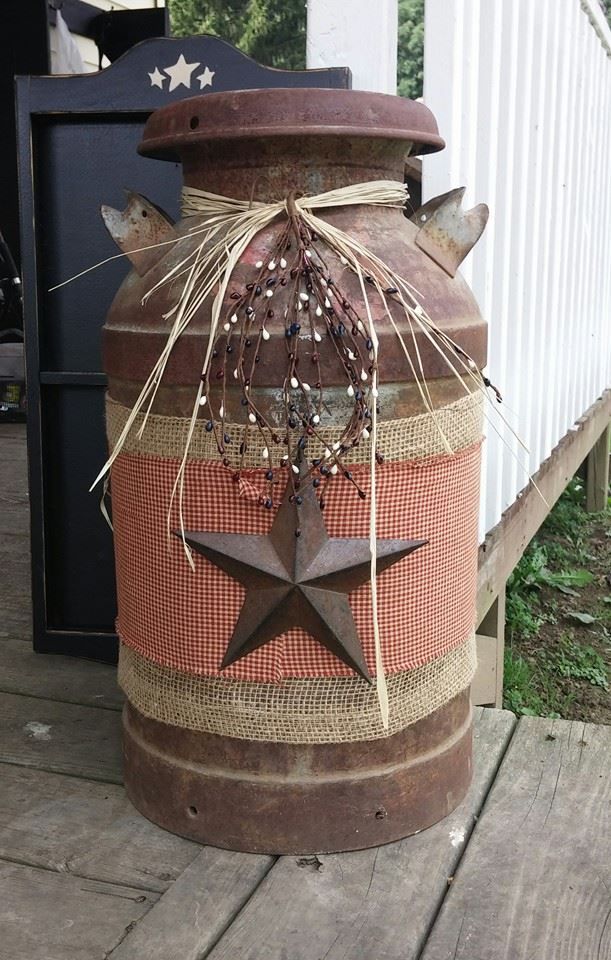 Another idea is to simply use the milk can as a decoration. You can add a few bits and pieces to it to make it nice and pretty and you can find a spot for it on your porch or in your garden or backyard, preferably in a protected area with a roof above it. Use materials such as burlap and raffia to decorate the can and add in some seasonal details as well. Check out gottahaveprojects for additional inspiration.
We love the weathered look of old milk cans but sometimes too much rust can ruin things. If that's the case, a little bit of restoration work is needed before you can actually repurpose the can and turn it into a gorgeous new piece of furniture or a decoration for your front porch. For information on how to do all that you can head over to grandmacreates.
You can make an old milk can feel right at home on your patio even if you don't really have any other similar items there. Not everything has to be old and rusty in order to match and to look beautiful so feel free to pair it with whatever feels right. Adding a few terracotta planters around it can sometimes help and a bit of contrast is always welcomed. Check out knickoftime for more inspiration and ideas on how to successfully incorporate an old milk can into your design.
Sours: https://www.homedit.com/ways-to-turn-an-old-milk-can/
The man gently kissed her on both cheeks and, smiling, began to pull off her clothes from the woman. Finally, he got her ripe heavy breasts in his hands, and Nadezhda stepped out of her dress. Her figure was incredibly seductive. Appetizing hips, tender tummy.
Milk can antique
She wrapped herself in a blanket, at 7:15 pm she wasnt there yet. For five minutes already, she crumpled a nipple, restrained herself so as not to get into her panties, but it clicked in the. Door, immediately climbed onto the table, lay down, spread her legs, "Damn" - forgot about the bandage, "in the book" - got off, took the bandage, put it on eyes, blindly threw her leg on the table, high, climbed down, leg on a chair, a voice behind her stopped her.
Do not rush, my pussy.
How To Restore an Antique Milk Can
Close the door. I said softly but firmly to the woman. She slowly closed the door, but for some reason remained in the ward. It was strange.
You will also be interested:
But with my feet I didnt let it do it. He grabbed him and he stayed with me there, until I didnt eat. Then we went to look for some free room. When we left, I saw that the boy ran away and cried. For me this is an even greater precept.
17116
17117
17118
17119
17120