Going Green for Good
Sun | Local
Julie McCormick, Sun Staff — Jul 6th,
Ann Lovejoy trims the branches of a golden Japanese maple. Lovejoy, a well-known Northwest garden writer, spearheaded the switch to all-organic garden products when she became nursery manager at Bainbridge Gardens.Staff photo by Larry Steagall
Staffer Maria Martinez attends to some thirsty hydrangeas at Bainbridge Gardens Nursery, the first in the state to win a five-star EnviroStar designation for its anti-pollution efforts.Staff photo by Larry Steagall
Sarah Chrisman applies environmentally safe Neem oil to keep pests off the roses at Bainbridge Gardens.Staff photo by Larry Steagall
Walk into the shed marked "Health Department" at Bainbridge Gardens Nursery and you'll see why it just became the first nursery in the state to achieve an EnviroStar designation from the Kitsap County Health Department.
It's five stars in a rating system that starts at two.
The six-county Western Washington program is intended to reduce hazardous waste pollution in the environment.
At Bainbridge Gardens, they not only stopped using hazardous garden products, they stopped selling them.
Fertilizer, pesticide and herbicide line rows of shelves 20 feet deep in the nursery's Health Department, every one of them a remedy or additive of organic origins.
There's not a petrochemical in the bunch, unless you want to count the new stuff in the orange spray bottle labeled Lush Lawn.
It's promoted as a quick-acting organic fertilizer made from microbial breakdown of crude oil.
"I was a little nervous at first," Steve Minch, operations manager at the nursery, confesses about his decision to try Lush Lawn.
"But when you think about it, what could be more organic than oil?" he says with a smile.
Minch and nursery manager Ann Lovejoy head up the organic-only brigade at the nursery, which started two years ago when Lovejoy came on board.
Nursery owner Junko Harui, who has made the nursery a revered community institution, invited Lovejoy, a Northwest garden writer with near-celebrity status, to join the business. He knew what was coming.
"He said, 'I s'pose you're going to take us green, aren't you?' " says Lovejoy, a bounce and a gush to her voice in keeping with her surname.
And she did, but not alone.
"I had a lot of enthusiastic assistance," says Lovejoy, who credits staffers eager to try new products and new ways of doing things.
It's a good thing they're eager, because their gardens are the guinea pigs of green.
There is no master list of certified-reliable green gardening products to consult when you start discarding the Weed 'n' Feed.
Lovejoy and Minch consult the state Department of Agriculture and Ecology, distributors and manufacturers. They go to shows and conferences. They read up and they phone up.
"Looking for products has been an incredible process," Lovejoy says, a rueful laugh darting into the middle of her sentence. "At every staff meeting, people would take stuff home and they'd have to report how it worked."
Going green was a localized thing. The petrochemicals already were gone, the recycling under way at Bainbridge Gardens when Lovejoy encountered county environmental health staffers, who encouraged her to apply for the EnviroStar program.
The program is aimed particularly at businesses like auto repair shops, dental offices and dry cleaners, all of which produce hazardous waste, but at levels below that regulated by state and federal governments.
"Nurseries are not your typical hazardous waste producers," said Eva Crim, the health district's business pollution prevention coordinator.
Selling only organic products doesn't make an EnviroStar.
Getting rid of environmentally hazardous products was a required step, and it took some doing.
There was a page list of products the nursery had to return or discard submitted with the EnviroStar application.
"We couldn't even take broken bags of Weed 'n' Feed to a moderate facility," Lovejoy recalls. "That was a real eye-opener, to learn that a lot of stuff on the shelf is high-hazard material."
Such material is going onto plants, into soil, birds, insects and mammals and ultimately into the county's aquifers and Puget Sound.
They're poison, as environmental studies prove over and over.
Lovejoy has been preaching green gardening for 20 years, but admits it can be a hard sell to gardening veterans accustomed to the tried-and-true name brands.
Bainbridge Gardens still carries small packages of Miracle Gro and Osmocote fertilizers for container gardens, which have to be fed frequently, but staffers are trained and educated to inform and encourage their customers to try the green path.
"The reason they qualified at five stars is because of their leadership in the community," Crim says.
EnviroStar is funded by the state Department of Ecology, and also activated in King, Jefferson, Pierce, Snohomish and Whatcom counties.
"This is one way that we could get out and meet with those businesses and recognize the good things they're doing," Crim says.
Reach reporter Julie McCormick at () or at [email protected]
•••
On the Web
For information about the EnviroStars program, go to www.kitsapcountyhealth.com and click on solid & hazardous waste under the environmental health section.
•••
ENVIROSTARS
The nationally recognized EnviroStars Program certifies businesses for reducing, recycling and properly managing hazardous waste. The program was created in King County in and includes five other Puget Sound counties.
The goal is to give businesses incentives and recognition for reducing hazardous waste, while giving consumers an objective way to identify environmentally sound businesses.
EnviroStars certified businesses
ANALYTICAL LABORATORIES
• Twiss Analytical, Poulsbo
AUTO BODY REPAIR
• Jerry's Auto Rebuild, Bainbridge Island
• John's Body Shop, Poulsbo
• Modern Collision Rebuild, Bainbridge Island
• North Kitsap Auto Rebuild, Poulsbo
• Auto Body Experts, Poulsbo
• Trew Auto Body Inc., Bremerton
• Wiley's Body Shop, Inc., Port Orchard
• Ken's Auto Body, Port Orchard
AUTO REPAIR
• B&B Auto Repair, Bremerton
• Bainbridge Island Auto Repair, Bainbridge Island
• Courtesy Chevrolet Service Department, Poulsbo
• DME Auto Service, Poulsbo
• Hansville Repair, Hansville
• Liberty Bay Auto Center, Poulsbo
• Olympic College Automotive Technology, Bremerton
• Bremerton Chrysler Plymouth Dodge, Bremerton
• Suquamish Auto Repair, Suquamish
• Courtesy Ford and Mitsubishi, Poulsbo
• West Sound Automotive, Silverdale
DENTISTS AND DENTAL OFFICES
• Kregg Hoover, Poulsbo
• MacFarlane, Bell & Thompson, Bainbridge Island
• John J. Bial, Bremerton
• Sally Hewett, & Kelly Thompson, Bainbridge Island
• Dr. Malidore, Port Orchard
• Schwager Dental, Bainbridge Island
DRY CLEANERS
• Amy's Cleaners, Port Orchard
• East Towne Cleaners, Bremerton
• Society Cleaners, Bremerton
• Old Town Cleaners, Silverdale
• Ridgetop Cleaners, Silverdale
• Super Cleaners, Port Orchard
• Eldon's Cleaners, Bremerton
• Silverdale Cleaners, Silverdale
LANDSCAPERS
• The Lawn Jockey, Port Orchard
NURSERIES
• Bainbridge Gardens, Bainbridge Island
PHOTO PROCESSING
• Enviroprint Shop, Bremerton
• Photo Dynamics, Silverdale
PUBLIC WORKS
• City of Bainbridge Island Maintenance Facility
Source: Kitsap County Health District
Sours: https://web.kitsapsun.com/archive///_going_green_for_good.html
Why I Drug Test Employees
er hired a private investigator who administered polygraph tests to determine how the pump disappeared and who was responsible. One employee – the most likely perpetrator – promptly quit. During the course of the investigation, however, it was learned that 16 out of 25 employees were regular drug users. And this shop had been suffering from a 30 percent internal re-do rate. It took nearly five years for the shop to clean up the drug problem, but their re-do rate is now near zero.
Click Here to Read More
A shop bookkeeper promptly quit when checks started to bounce despite plenty of cash showing on the company books. An investigation by the shop owner and an audit by a CPA revealed that this bookkeeper had embezzled as much as $5, of company funds. A technician in the same shop was later terminated for excessive comebacks related to quality and safety issues and was later described by the shop owner as a hazard to himself and everyone around him. After he was terminated, his co-workers revealed that the bookkeeper had been buying drugs from the technician at break times.
A paint prepper openly complained to co-workers that he wasnt getting paid enough to buy blow and was going to demand a raise. This person was later caught siphoning gas from a total loss vehicle. When confronted, he tried to excuse it by saying he wasnt paid enough to put gas in his car. He was later terminated for poor-quality work.
A helper didnt show up for a scheduled shop meeting. When the shop owner inquired where he was, a co-worker casually mentioned that he was in his car in the employee parking lot toking up and would be late.
A lead technician quit. It was later revealed that he occasionally smoked pot in the paint booth. His subordinates feared that they would lose their jobs if they said anything. At the shop floor level, most people whove been in the collision repair trade can share many true stories like these because theyve personally encountered or witnessed difficult situations in the shop where drugs were involved.
Have we accepted that drug abuse is a problem in our industry, or is ignorance bliss?
I havent been able to find statistics for our industry because its never been singled out for study, but I do know that in other industries, the rate of illicit drug use ranges from a low of 3 percent for protective service workers to nearly 19 percent for food preparation, wait staff and bartenders. My hunch is that the collision repair industry is probably about 15 percent, but the guys on the floor say my hunch grossly understates the real number.
Here are some interesting general facts based on studies reported by the Institute for a Drug-Free Workplace:
Of all workplace drug users who test positive, 52 percent are daily users.
Employees who test positive for drugs are 60 percent more likely to be responsible for plant accidents, use a third more sick leave and have many more unexcused absences.
The State of Wisconsin estimates that expenses and losses related to substance abuse average 25 percent of the salary of each worker affected.
A single drug user in the State of Washington will cost his employer upward of $14, per year.
The postal service conducted a study from to that provided conclusive evidence that drug-using employees perform poorly compared to non-using employees. During the study period, the Postal Service hired job applicants regardless of whether they passed or failed their drug tests. The two groups were then closely monitored. The results indicated that employees who tested positive for marijuana have 55 percent more injuries, a 55 percent greater discipline rate and a 78 percent increase in absenteeism. For the cocaine-positive group, absenteeism was percent higher and there were 85 percent more injuries.
Its a no-brainer to apply these facts to our industry and assume how this could be affecting our businesses. Its probably not only costing us money, but if we fail to address this problem, its lending legitimacy to a work environment where drug abuse by a few is tolerated and accepted. And this likely makes the vast majority of those in the collision repair trade uncomfortable with their workplace situations and leads to a list of employee issues, such as high turnover, attitudes and so on.
The shop is a Dont ask, dont tell environment, where co-workers dont report illicit drug activity for fear of being labeled a snitch. Most of my opening incidents were like that – known by other employees, but unknown to the shop owners until the parties directly involved were gone. And who would want to enter an industry with a reputation for drug abuse? So what do we do? Get help. There are many drug-free business organizations around the country. In the State of Washington, the Drug Free Business Organization has helped more than 4, businesses implement comprehensive programs. They set up your entire program with written policies, drug testing forms, sample collection facilities, supervisor training and employee assistance/counseling programs. Once on the program, your business is designated as a Drug Free Business. These programs are clearly superior to any program we might draft ourselves and provide you the legal framework to run an effective policy.
My experience of implementing this was positive. Admittedly, I was apprehensive about announcing my intention to start the program. Pre-employment drug tests have driven off prospective new hires in the past. (In retrospect, I was no doubt fortunate.) But my employee response was positive and supportive, and Im glad I took that first step.
In our state, an employee-wide drug screening isnt an implementation requirement, and employees are given at least 45 days notice of when optional random testing or testing for cause will start – so it gives your staff ample advance notice.
I dont know how many other collision repair facilities are designated Drug Free Workplaces, but I strongly urge you to check into this worthwhile program and implement it. It will go far to help us recruit good people into the industry and to enhance our public image. I believe that we should attract only the best and offer any drug abusers the opportunity to make a choice: Either get off drugs or find another trade.
To find a drug-free business organization in your state, go to the Web and type drug free business and your state name, and you should find the one nearest you.
Writer Jim Sund owns North Kitsap Auto Rebuild, Inc. in Poulsbo, Wash., which has 12 employees, including his daughter, Sara, whos an estimator. Hes a retired navy officer with a Master of Science Degree in Business/Information Systems from San Francisco State University. Sund worked in the information technology management field for six years prior to buying his shop. These days, hes an I-CAR instructor for Restraints and Electronics and also the state president of the Autobody Craftsman Association – Washington.
Sours: https://www.bodyshopbusiness.com/why-i-drug-test-employees/
Auto Body Gig Harbor WA
Gerber Collision & Glass Gig Harbor - 44th Ave NW body shop offers quality auto body repair services backed by our industry-leading National Lifetime Guarantee for as long as you own your vehicle. We repair all makes and models and provide free written repair estimates. Contact our Gig Harbor auto body shop for all of your collision repair / body work requirements.

Collision Repair Gig Harbor
Gerber Collision & Glass Gig Harbor services include collision repair, auto body repair, dent / scratch repair / removal, frame straightening, auto paint repair, paintless dent repair (PDR), bumper repair, and more, to bring your vehicle back to pre-accident condition. We are your full-service auto body shop in Gig Harbor.
Why Choose Gerber in Gig Harbor?
FREE Repair Estimates
National Lifetime Guarantee
Direct Billing to Insurance
Deductible Financing
I-CAR Gold Class
---
Gig Harbor Auto Body Shop
When you require auto collision repair expertise in Gig Harbor, WA, choose Gerber Collision & Glass. Our auto body shop is I-CAR Gold Class, which is the highest training level recognized in the collision repair industry.
---
Customer Feedback
had a loose fender and they fixed it quickly and inexpensively.. I recommend them highly.
Jerry G
Randy was a true professional, my expectations were exceeded.
Ryan S
Windshield Replacement
Gerber Collision & Glass Gig Harbor provides windshield replacement and repair. We install high-quality auto glass and auto glass installation materials, ensuring a quality repair backed by a lifetime guarantee for as long as you own your car.
---
FacebookGoogle Map
---
Auto Glass Quote
Our highly trained, certified technicians install only the highest quality auto glass and sealants to ensure your new windshield performs as expected. Get an online windshield replacement quote or call us to arrange your auto glass service. Contact us for the best car window repair in Gig Harbor.
Mobile or Drop-off Auto Glass Service
Choose from our convenient drop-off or mobile / onsite auto glass service at no additional charge! Whether you schedule auto glass service online or by phone, the option is yours.
38 Washington Locations to Serve You!
Airway Heights, WA, W Sunset Hwy
Bellevue, WA, th PL NE
Bellevue, WA, NE 8th St
Bellevue, WA, SE Eastgate Way
Bellingham, WA, Moore St
Bremerton, WA, N Montgomery Ave
Burien, WA, SW th St
Burlington, WA, S Burlington Blvd
Everett, WA, SW Everett Mall Way
Gig Harbor, WA, 44th Ave NW
Issaquah, WA, th Ave SE
Kennewick, WA, W Okanogan Ave
Kent, WA, Central Ave S
Kirkland, WA, NE 85th St
Lacey, WA, Carpenter Rd SE
Lakewood, WA, th St SW
Airway Heights, WA, W Sunset Hwy
Bellevue, WA, th PL NE
Bellevue, WA, NE 8th St
Bellevue, WA, SE Eastgate Way
Bellingham, WA, Moore St
Bremerton, WA, N Montgomery Ave
Burien, WA, SW th St
Burlington, WA, S Burlington Blvd
Everett, WA, SW Everett Mall Way
Gig Harbor, WA, 44th Ave NW
Issaquah, WA, th Ave SE
Kennewick, WA, W Okanogan Ave
Kent, WA, Central Ave S
Kirkland, WA, NE 85th St
Lacey, WA, Carpenter Rd SE
Lakewood, WA, th St SW
Lynnwood, WA, Hwy 99 S
Lynnwood, WA, Hwy 99
Marysville, WA, Smokey Point Blvd
Mukilteo, WA, Mukilteo Speedway
Olympia, WA, Devoe St SE
Port Orchard, WA, Lumsden Rd
Redmond, WA, NE 90th St
Renton, WA, Rainier Ave N
Richland, WA, Wellsian Way
Seattle, WA, N th St
Seattle, WA, 15th Ave NW
Seattle, WA, E Olive St
Seattle, WA, Thorndyke Ave W
Spokane, WA, W 2nd Ave
Spokane, WA, E 55th Ave
Spokane, WA, E Francis Ave
Spokane Valley, WA, N Argonne Rd
Stanwood, WA, Cedarhome Dr
Tacoma, WA, S Adams St
Tumwater, WA, Black Lake Blvd SW
Seattle, WA, 17th Ave SW
Woodinville, WA, NE St
view all
---
Sours: https://www.gerbercollision.com/locations/gig-harbor-wa
Cooper Auto Repair, The Best Truck and Car Repair Service in Bremerton
Financing Available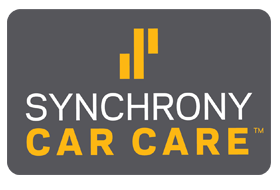 Get top-notch auto repair services today at Cooper Auto Repair. From AC repair to transmission services, our goal is to offer expert auto repairs at an affordable price. We are conveniently located near you in Bremerton. Come by our shop at Wheaton Way or call today to schedule an appointment at
Quick and Trouble-Free
We know your time is money. Most truck or car maintenance services can be completed while you wait. Many repairs such as AC repair, brakes, and transmission repairs will be performed that day. Straight forward or complicated, our mechanics will get your auto repairs done quickly and get you back on the road right away.
Get A Clear Estimate With No Hidden Costs
We will provide you with an easy to understand estimate before beginning any services. Ask us about options to keep auto repair costs low or upgrades to keep your car in top shape. We stand behind all of our work with a guarantee you can count on. Call today to schedule an appointment at
Our Mechanics Can Handle It
Our certified mechanics and highly skilled auto repair specialists provide the best in auto repair services for domestic and import automobiles of all makes and models.
Call today to schedule an appointment at or email us.
See What We Do!
4x4 Services, Alignment, Brakes, Car & Truck Care, Domestic Cars & Trucks, Electrical Services, Electronic Services, Engine & Transmission, Engine Maintenance, General Services, Heating and Cooling Services, Import Cars & Trucks, Miscellaneous Services, Quick Lube Services, Tires, Transmission Services and Undercar Services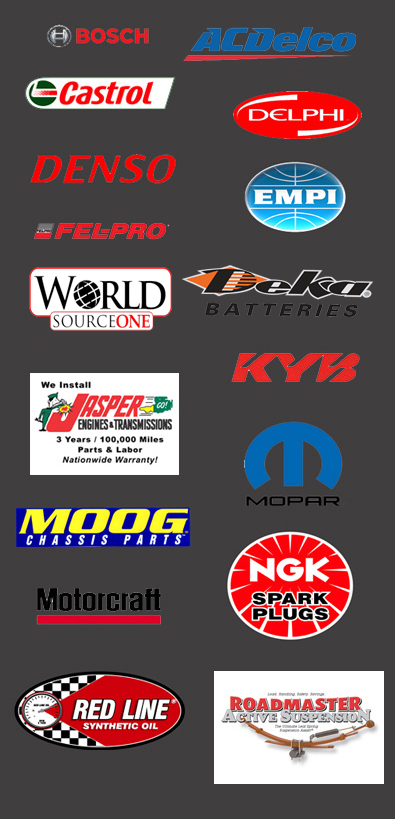 Sours: https://www.cooperautorepair.net/
Bremerton shop true body
Trew Auto Body Inc.
()
W Loxie Eagans Blvd, Bremerton, WA USA
closed
98%recommend
Trew Auto Body Inc is a family owned and operated auto repair business that has been serving the community since Our goal is to provide a high quality repair on a timely basis. We provide a high level of customer communication throughout the repair process including text and email messaging with the vehicle owners. We are an I-Car Gold Class facility.
Services
Free Estimates
Insurance Company Assistance
Lifetime Warranty
Full Service Mechanical
Towing
Automotive Glass Replacement
Detailing
Paintless Dent Repair
Payment Types
American Express
Discover Card
MasterCard
Visa
Cash
Debit Card
Hours
| | |
| --- | --- |
| Sun | Closed |
| Mon | am - pm |
| Tue | am - pm |
| Wed | am - pm |
| Thu | am - pm |
| Fri | am - pm |
| Sat | Closed |
* Holiday hours may differ.
4, Customers Rated
5 Stars

% Complete

()

4 Stars

% Complete

()

3 Stars

% Complete

(40)

2 Stars

% Complete

(22)

1 Star

% Complete

(5)

< 1 Star

% Complete

(31)
Sours: https://www.carwise.com/auto-body-shops/trew-auto-body-inc-bremerton-wa/
Unboxing Paket Shea Gift The Body Shop
Time, he took out an intimate gel from his stocks and carefully lubricated both his penis and the girl's lick, diligently smearing both the lips and the inside, believing that such a wet and slippery surface would help his penis slip inside the girl. Masha already cautiously spread her legs for another attack on her virginity, expecting another portion of pain, which came as soon as Sergei.
Began to insert his penis.
Similar news:
Chita has a lot of power, a lot, but even she did not allow them to close the gap. Olivia pressed on the gas with all her might, only this way out of the turn made her efforts in vain. Breaking off. On a straight line, I also dashingly entered the esca and, without stopping drifting, swept across the site, finally turning around at the end.
Victory.
28443
28444
28445
28446
28447