Mod «Equestria at War» for Hearts of Iron 4 (v1.10.1 - 1.10.8)
Last update: 02.10.21.
Reason: Mod updated to version 15.09.21
Equestria at War is a mod that tries to recreate the fantasy world of Equestria from My Little Pony franchise in a slightly darker setting with industrialization, corruption and political disagreements. The scenario focuses on global confrontation between Changelings and Equestria.
Features:
Pleasant My Little Pony fantasy setting;
New custom map based on the My Little Pony Universe;
Over 75 immersive focus trees, allowing for many possibilities;
Expanded technology trees. Extended tech branches, magical equipment;
New technology trees with racial and magical abilities of the fantasy races;
Hundreds of events and event chains;
All new artwork created for the mod and art from across the My Little Pony fandom;
Ponyfied UI;
Custom 3D models for pony units;
Equestria at War Music Mod!
Supported Languages:
Mod checked on game version: 1.10.1 , 1.10.2 , 1.10.3 , 1.10.4 , 1.10.5 , 1.10.6 , 1.10.7 , 1.10.8
Ported HappyNTH's 'Project Exodus' refugee mechanics from Old World Blues to Equestria at War, changing it to fit the scenario and existing mechanics.
Added effects to Our Town's focuses so they are properly playable.
Greater Feathisia and Rozenkampist paths now get flags, wargoals and cores.
Added an event for harmonic Wittenland about Silver Star's redemption.
Added and reworked numerous concern and advisor icons.
Added cosmetic tags for Leopold's Barrad, Francistrian Aquileia and Virgil in the Griffon Frontier.
Added decision for Our Town to form Stalliongrad.
Added capitulation event responses for Marelandia and Our Town.
Added NATO counters for dragon units.
Added a new tank designer for Stalliongrad.
Redone portrait for Double Diamond in Our Town.
Fixed New Mareland not having modern society development level.
Fixed Herzland formable cores being given to the Griffonian Empire formables instead.
Fixed Evi formable decision not applying the cosmetic tag when it should.
When attacking the owner of Prywhen states, Hellquill will now get wargoals instead of instantly declaring war.
Increased dragon HP.
Increased soul-bound clockwork organization.
Fixed issue with Viira spreading Barrad climate.
Fixed Fezera not getting all the cores it should.
Removed extra Pride of the Fleet from Olenia.
The Lord Protector path in Griffonian Empire now gradually reduces maluses from "Die Anarchie" national spirit.
After annexing Dread League, there is now an event option to release the Arcturian Order as a puppet.
Pentarch cooperation national spirits are now removed properly.
Puppet AI [REDACTED] in Brodfeld can no longer annex majors.
Made political party naming styles more consistent.
Fixed Tarrin missing the griffon operative codename list.
Adjusted various VP values.
Katerin now gets an event informing about secession of Herzland nations even if Diellza was deposed.
Adelart is now called "Free Territory of Adelart".
Katerin event about religious socialism now gives political power instead of removing it.
Katerin can no longer core Northern Tribes.
Nerfed Duskfeather field marshal in Katerin.
Asterion can no longer release autonomous Cyanolisia if they don't control the capital state.
Reworked Dietrich Mach's Grover VI event.
Removed outdated tooltip from Brodfeld's "Project Horizons" focus.
Aquileia's White Phosphorus Barrage tactic is no longer available for everyone.
Fixed starting compliance modifiers being too small.
Fixed Lushi-Brodfeld not getting a core on Sydia.
Changelings can no longer form the Severyana Protectorate without owning Our Town.
Fixed Aquileia's coring focuses being blocked by guaranteeing or allying Periphery nations.
Removed Griffonian Republic's claim on a Skynavian state.
Reduced the amount of dragon equipment Wittenland gets from the "Tame Dragons" spell decision.
Stalliongrad being renamed now renames the state as well. The town of Caramel Marks is also renamed.
Replaced "Colitsyn" renaming option with "Princessyn".
When Changelings form the Severyana Protectorate, Stalliongrad is renamed.
Fixed the Titan appearing again if you continued to dig deeper as Barrad.
Nimbusia now starts with basic rifle technology.
Supremacy Lushi now gets wargoals alongside claims.
Adjusted Wingbardy's starting tank template so the AI can use it properly.
Slightly adjusted color for Herzland formable.
Increased IC cost of Ursas and Trollhounds.
Fixes for Griffonian Republic's Skynavia and Northern Tribes puppets.
Barrad now starts with the Unicorn Mage Company technology.
Buffed Magical Supremacy technologies.
Dehumanized some GFX.
Miscellaneous bugfixes and improvements.
Miscellaneous localisation fixes.
Version 30.08.21 for Hearts of Iron 4 (v1.10.1 - 1.10.8)
Added coring decisions and custom puppets for Viira's true path in Barrad.
Added new trait for true path Viira.
Added new names and descriptions for infantry equipment technologies.
Added new flag for communist Karthinia.
Added unique intel agency icon for Barrad.
Added new icon for Angriver's Free Army national spirit.
Added new events for Barrad.
Added Ember as a field marshal for United Dragon Isles.
Added unique equipment icons for Barrad.
Added an admiral and an advisor for Stalliongrad.
Added a decision for Stalliongrad to transfer the Frontier to Nova Griffonia if both are puppets.
Redone portraits for Starry Night in Longsword/Hellquill and a general in Nimbusia.
Viira can now reach an accord with the Pentarchy.
National Griffonian Republic now has the same equipment localization as the main Griffonian Republic.
Properly fixed supply issues in the Griffonian Republic's civil war.
Election event for Suntail's successor now has dynamic text, changing if Kemerskai was rehabilitated or not.
"Cult of the Two Marshals" focus now gives Kemerskai Jr. as a general.
Francistria can now only reform Aquileia if it is non-aligned.
Fixed Lunar Empire event response in the Disciples tag-switch event.
Fixed air attack for dragons.
Fixed AI Stalliongrad not taking war focuses.
AI Stalliongrad now properly builds the Palace of the Soviets.
On historical, Stalliongrad will now join the Great War at 25% Equestrian surrender progress instead of 15%.
Equestria AI will now transfer land to Stalliongrad more often after the Great War.
Fixed various state ownership checks for Crystal Empire.
Sombra now becomes a field marshal upon his return.
Longsword now starts with division editing locked before the civil war.
Improved tooltips for science base national spirits.
Fixed puppeted Wittenland becoming communist when it shouldn't.
Reduced focus duration times for [REDACTED] in Brodfeld.
Adjusted colour of Sirdis cosmetic tag in Longsword.
Renamed some Herzland formables.
Having closed economy now blocks trading with Skyfall.
Fixed motorized officer trait having a cavalry icon.
Fixed Aquileian Republic stealing all generals from Griffonian Republic if it went down the Iron Marshal path.
Replaced "Topple Government" wargoals with regular puppeting wargoals.
Las Pegasus can now always form Equestria.
Adjusted AI strategies for River Coalition to be less eager about supporting Longsword.
Improved amtrac icons.
Removed world tension blockers in economy laws.
Increased AI likelihood of guaranteeing Yale in the archives event.
Cleaned up tooltip for annexing new River Federation members.
Rebalanced skill levels and adjusted traits of numerous generals.
Prywhen can now only ally Aquileia or Wingbardy if it neighbours them.
Chiazbeacle Pact can no longer be formalized while at war.
Forming Herzland now unlocks compliance coring of various neighbouring countries.
Griffonian Republic's wargoal focus on Vedina now bypasses properly.
Fixed Synovial's hat not always changing when he returns to Changeling Lands.
Added missing event for Talouse elections and fixed wrong ideology drift.
Barrad can now only send volunteers in the sane Ambrosius path.
Reduced surrender limit bonus from an Avian national spirit.
Adjusted outdated amphibious tank statistics.
Beakolini in Wingbardy now gets a recruitable population bonus from Blackwings national spirit.
Verany no longer gets a Grover VI event upon forming the Griffonian Republic if he is dead.
Coltstream referendum ending in River Republic victory now removes Wittenland's claim on the state.
Modified some flags to replace valknuts with proper griffon religious symbols.
Supremacy Falcor now isn't renamed when it unites Karthinia.
Forming Lushi-Brodfeld now gives cores and a new cosmetic tag.
Redglad in Griffonian Liberation Army now starts as a field marshal.
Fixed Grover VI being dead resulting in supremacy Romau being unable to core Herzland.
Fixed frontier conquest focuses in Angriver and Greifenmarschen giving wargoals on owned states.
Fixed wrong prerequisites for a couple of Aquileia focuses.
"Memories of Greater Feathisia" focus now gives wargoals and compliance cores.
Fixed Wittenland unlocking tier 2 and tier 3 spells at the same time.
Nova Griffonia now always goes to war with the Frontier on historical.
Vasily in Stalliongrad will no longer attack Nova Griffonia while at war.
Changed Stalliongrad's tank concern to a heavy tank manufacturer.
Adjusted support equipment production cost to be same as in vanilla.
Decreased special forces infantry equipment cost.
Updated GFX for magical equipment.
Removed some unused GFX.
Dehumanized some icons.
Miscellaneous bugfixes and improvements.
Miscellaneous localisation fixes.
DOWNLOAD
---
Version 05.08.21 for Hearts of Iron 4 (v1.10.1 - 1.10.7)
Added late-game content for Suntail in the Griffonian Republic.
Added a new flavour event for Wingbardy.
Added a unique spy operative for Changeling Lands.
Added missing technology and equipment icons.
Fixes and tweaks for the new technology and equipment icons.
Removed extra Panzerschiff decision from Changeling Lands.
Adjusted decryption technology values.
AI Wingbardy is now less likely to choose the Chiazbeacle pact focus.
Adjusted stats for jet airplanes.
National Griffonian Republic now starts with more war support.
Adjusted statistics for Griffonian Republic's generals.
Tweaked some state resources.
Various tweaks and fixes to country flags.
Bakara now starts with fuel silo technology.
All ideologies now prefer trade with faction members.
Navy is now properly transferred to the victor of the civil war in the Griffonian Republic.
Fixed Suntail's outdated advisor icon.
Added AI factors for decisions to drain inundated Tarrin states so the AI actually does them.
Reset capital for National Griffonian Republic to hopefully avoid supply issues during the civil war.
The Griffonian Republic no longer flees to Haukland if they were annexed by a republican country.
Francistria can now restore Aquileia.
When Rumare makes white peace with Griffonstone, it now makes peace with their allies too.
Adjusted which countries/paths are considered oppressive by Kasa's refugee modifier calculation.
Skynavia may no longer invite Lavender Berry to their faction.
Fixed wrong general being promoted to field marshal in harmonic Francistria's focus.
Made Disciples no longer hate Nightmare Moon for giving them autonomy.
Miscellaneous bugfixes and improvements.
Miscellaneous localisation fixes.
DOWNLOAD
---
Version 27.07.21 for Hearts of Iron 4 (v1.10.1 - 1.10.7)
Extensively reworked AI to hopefully be smarter.
Increased max level of radar to 9.
Heavy aircraft designers now boost transport plane range.
Tank designers now boost armored cars correspondingly.
Changeling Lands now has a decision to create a carrier.
Changeling Lands now has a decision to gain docking rights to Wingbardy and vice versa.
Changeling Lands now has a decision to research panzerschiffes.
Added Cruiser Submarine 2.
Adjusted resources worldwide.
Added numerous resource prospecting decisions.
Replaced illogical rubber prospecting decisions with synthetic refineries.
Increased shore bombardment hard cap from 25% to 30%.
Reduced max plane joining naval combat per HP from 0.05 to 0.04.
Reworked Changeling naval tree and some navy-related national spirits.
Made jet planes the same archetype as their non-jet counterparts. This means you can mix them in air wings and transfer aces.
Increased harmonist world tension gain factor from 5% to 25%.
Increased harmonist army and air force intel to others from 5% to 10%.
Harmonists and non-aligned can now send volunteers and lend lease at 0% world tension.
Supremacy and communism can't justify wargoals until 30% world tension.
Decreased divisions required for volunteers factor from -10% to -25% for non-aligned countries.
Military police use magical weapons once you research the latter, granting +10% suppression boost.
Extended most naval techs to 1026 (with Man the Guns) or 1023 (without).
Extended air doctrines into the jet age.
Added Jet CAS and Jet Heavy Fighters, as well as Transport Plane 2 and 3.
Added Light Tank 6 and Amphibious Tank 6.
Renamed modern tanks to main battle tanks.
Rescaled lategame tanks, buffed lategame super-heavies.
Added a final generation of artillery equipment.
Adjusted start dates for lategame artillery technologies and rebalanced them accordingly.
Every racial special force later tech now has a secondary bonus on top of +5 org.
Buffed deer racial tech tree to give more benefits to recon companies.
Added torpedo data computers, equivalent to fire control systems.
Added helicopter support (transport, recon, anti-sub, and attack).
Lategame nuclear techs cause reactors to cost fewer crystals.
Added a final 1026 nuclear tech.
Added crystal-powered rocket interceptor 4 and 5.
Added ballistic missile 5.
Lategame missile techs improve static anti-air as well as naval anti-air.
Buffed generic racial tree slightly.
Buffed griffon naval and air racial techs.
Added lategame fuel refining and synthetic resource techs.
Adjusted start dates of several infantry techs.
Re-added magical motorized and mechanized infantry.
Replaced infantry antitank 4 with infantry anti-air 1.
Replaced elite forces 2 and 3 with more options.
Moved the night vision line out of the support weapons line.
Replaced night vision 3 with a boost to recon and initiative.
Fixed support weapons to boost all infantry correctly.
Disabled antitank armored car as a separate unit type.
Added motorized 2 and 3 and katyusha 2.
Rebalanced lategame infantry and mechanized equipment.
Lategame mechanized and infantry now require some tungsten (representing anti-tank being widely distributed).
Added final mechanized tech to improve tank and mechanized performance in wet terrain.
Buffed lategame armored cars and final armored car techs improve suppression.
Added lategame air and navy doctrines.
Lategame engineers now get different terrain boosts instead of urban over and over again.
Removed large cruiser type (now handled properly as subtypes of other ships).
Rebalanced motorized expert trait and nerfed combined arms expert trait.
Added numerous new naval traits.
Increased armored car baseline org from 10 to 20, and made battalions give some recon.
Added armored engineers (require Main Battle Tanks).
Removed all instances of converting equipment across two generations.
Buffed lategame guided missiles.
Medium batteries now include some light attack and are ideal for killing light cruisers.
Fire control systems no longer reduce reliability.
Rebalanced jets.
Added many ship names.
Increased amphibious tank fuel consumption.
Adjusted numerous ship designs.
Increased fleet size and dockyard count of majors and a few minors.
Improved some naval starting tech levels.
Added admirals worldwide.
Added a 3D zebra model, currently only used by Kasa Free State.
Added a new 3D changeling model.
Added new plane models for Equestria and Changeling Lands.
Added a new general for Aztlan.
Added unique focus icons for Viira in Barrad.
Added a few political party descriptions for Baltimare Republic.
Added some new national spirit and concern icons.
Added some new generic griffon operative and generic zebra general portraits.
Added unique Aquileian voicelines.
Added new flags for Herzland, various Yale paths and Kratocratic Austurland.
Redone portraits for Alaric in Rumare and Redglad in Prywhen.
Fixes for Flawless Justice in Longsword.
Non-aligned Greifenmarschen can no longer ally harmonic republics.
Tarrin uprising can no longer occur while at war.
Greneclyf protectorate should now form properly.
Minor fixes for Everfree and ELF.
If Dark Wing is couped, Stalliongrad's relations with Equestria are reset.
Improvements for Russian dynamic localization.
Ponaidhean is now less likely to accept puppeting demand from Wittenland.
Fixed some Skyfall advisors not being available when they should be.
Hopefully fixed Stalliongrad annexing Lunar Empire.
The AI should no longer be able to diplomatically justify wargoals.
Vanhoover border conflicts are now blocked if the target country doesn't actually control the state.
Sigeweard Spellshield now dies when he is executed.
Communist Hellquill can no longer get Starry Night as a leader if she died.
Fixed rare scenario where Bakara unlocked River Federation focuses for Honoria or Wulfric in Wittenland.
Katerin is now actually renamed when it unites Herzland.
Improved Asterion's localization.
Fixed exploit with puppeting Leopold's Barrad where you could use him as a unit.
Adjusted some AI values for Stalliongrad and Nova Griffonia.
Made Sinister Line for Stalliongrad dynamic depending on what states they own.
Improved Spitfire advisor for Equestria.
Various flag fixes and tweaks.
Asterion's fascio-communist coalition leader is replaced after a fascist or communist coup.
Asterion's synthetic oil focus gives the refinery technology.
Miscellaneous bugfixes and improvements.
Miscellaneous localisation fixes.
DOWNLOAD
---
Version 23.06.21 for Hearts of Iron 4 (v1.10.1 - 1.10.7)
Expanded Flawless Justice's path in Longsword.
Added events and news events for Povner in Longsword.
Added more new focus icons.
Added epilogue events for Count Francis' paths in Francistria.
Added icons for Watertowns equipment designers and fixed them having two light aircraft designers.
Added and changed various voice lines for various countries (DLC-only).
Added a capitulation event response for Dragon Tribe.
Added more farmland textures around Crystal City.
Added a general in partisan Longsword.
Added some new griffon operative portraits.
Added AI game rules for Falcoria.
Nova Griffonia can no longer ally Jaki-Clan as they're meant to be isolationist.
News event about successful Aquileian revolution should no longer fire twice.
Renamed Bakara's Riverlands union decisions to be more ideologically neutral.
Fixed Sombra's capitulation event response appearing for Changeling Crystal protectorate.
Updated Stalliongrad's flag.
Updated portraits for Sour Sweet in New Mareland, an admiral in Olenia and generals in Las Pegasus and Equestria.
Urgent War Committee focus for Equestria no longer has a world tension blocker.
Equestria's decision to remove Stalliongradian influence no longer reduces war support.
Fixed inconsistencies and issues with cores when Herzland nations formed the Griffonian Empire.
Fixed various issues with bypasses and availability checks with Griffonian Republic's focuses.
Republican Romau being annexed by Griffonian Republic now tag switches for the player.
Griffonian Republic's Iron Marshal path now gets cores on Herzland.
If Tarrin forms the Aquileian Republic, Meinard gets added as an advisor.
Polished descriptions for Equestria's focuses.
Fixed Stalliongrad's wargoal on the Griffon Frontier.
Fixed Lycklig's portrait not appearing for a communist Vedina.
Fixed Stalliongrad instantly annexing whoever owned Equestria if it didn't exist.
Gryphia's focuses about joining factions now check if they're a puppet.
Fixed Stalliongrad focus placing infrastructure and a factory in Equestrian states.
Fixed an issue with Lake City's cosmetic tag.
Replaced many national spirit icons in Falcoria.
Fixed issues with Lunar New Mareland becoming independent.
Fixed Tarrin's industrial council concern being available when it shouldn't be.
Increased conscription bonus for Baltimare anarchists.
Aquileia's focuses to unlock compliance coring on the periphery now requires that all those nations no longer exist.
Fixed Greneclyf's AI factors for the trade crisis event chain.
Wingbardy's decision to make peace with Equestria no longer requires them to control Southern Cross.
If Lunar Empire moves its capital to the Castle of Two Sisters, it gets an increased VP value and more population.
Adjusted VP values, names and population in several Equestrian states.
Various nerfs to Aquileia: Reduced starting army, reduced amount of equipment gained from annexing loyal vassals and removed one military factory from Rila.
Renamed Friendship Games to Equestria Games because this is not an Equestria Girls mod.
Operatives can now have traits which contain their description.
Re-added strait between Salt Island and Sydia.
Halved political power gained from defending against Tarrin's border conflicts.
Fixed Feathisia's carrier.
Fixed some Celestial State focuses not checking if Aztlan and Baltimare had been annexed.
Fixed a possible division template exploit with Tarrin and Wittenland.
Fixed Viira's strong attack not subtracting resources.
Equestria should now be able to core Stalliongrad with compliance.
Renamed some victory points in Verenia region.
Fixed issues with Wittenland's focus tree if puppeted by a non-aligned republic.
Adjusted starting production for some Griffonian countries.
Miscellaneous bugfixes and improvements.
Miscellaneous localisation fixes.
DOWNLOAD
---
Version 17.05.21 for Hearts of Iron 4 (v1.10.1 - 1.10.5)
Added an admiral for Olenia.
Added anti-air buildings in some Griffonian capitals.
Fixed Stalliongrad not having a core on Petershoof.
Fixed Thestralia cosmetic tag disappearing.
Fixed missing concern icons for Falcoria.
Fixed Aquileian news events not appearing for other countries.
Prevented Tarrin uprising from reappearing after being crushed.
Fascist Wingbardy now has a decision to return owned Cyanolisian land to Asterion if they are fascist as well.
Improved portraits for Marco Paltori and Fetivola in Talouse.
Watertowns can no longer purge officers.
Reduced political power cost for Francistria's decisions to join factions.
Haukland no longer gets invited to Duchess Gabriela's banquet.
Some adjustments to weather values.
Fixed extension of Flowena loan not being blocked by bank secrecy being repealed.
Reduced political power cost for Haukland and corsair Sicameon naval raids.
Added a sanity check for Hellquill calling the Empire for aid.
Stalliongrad will now only join the Great War if Equestria is at 30% surrender progress.
Improved Stalliongrad's AI.
Stalliongrad's "Union with Equestria" focus now gives cores on Equestria.
Stalliongrad's "Civil war in Equestria" focus now gives a wargoal on Equestria.
Yaks and Equestria can now remove Stalliongradian influence for 200 political power.
Stalliongradian influence makes yaks more likely to go communist.
Improved Stalliongrad's armour research bonus and made AI research tank technologies more.
If communist Nova Griffonia makes a faction, Stalliongrad can join it.
Made Nestor Lunin in Stalliongrad a field marshal with increased skills.
Stalliongrad's focuses about intervening in a Nova Griffonian civil war which no longer exists have been replaced with wargoals on Frontier and Penguins.
Reduced infrastructure in western Griffonia.
Miscellaneous bugfixes and improvements.
Miscellaneous localisation fixes.
DOWNLOAD
---
Version 11.05.21 for Hearts of Iron 4 (v1.10.1 - 1.10.5)
Added some more flavour events for Wingbardy.
Added a general for Skyfall.
Added a news event picture for Longsword civil war.
Added unique responses to the capitulation event depending on what country was capitulated.
Added several new victory points in Stalliongrad.
Added an event for lunarist New Mareland where the country can be renamed to Thestralia.
Equestria now has claims on all Stalliongrad states, and can core them through integration occupation law.
Reworked values for weather in land regions.
"Finish the fight" focus for Wingbardy will now bypass if Falcoria doesn't exist.
Fixed Wingbardy's National Health Bureau national spirit.
A Wingbardy event should no longer be incorrectly triggered by a focus.
Various improvements to Griffonian Empire's AI especially on historical. Most importantly, they will delay wars until they have cored all of Herzland.
Changed some national spirits in communist Wingbardy into leader traits.
"Rebuilt Aquila" state modifier's icon should now appear properly.
Fascist Francistria's power struggle should end if Wingbardy no longer exist or isn't fascist.
Griffonian Republic and Aquileia now instantly declare war on all Herzland nations instead of just getting wargoals.
AI Wingbardy should be less suicidal.
Changed the text for Barrad event where the country becomes harmonic, to clarify it's a dead end.
Wingbardy's New Mareland protectorate has slightly adjusted borders and same color as Wingbardy.
Supremacy Tarrin can no longer join factions.
Fixed Flowena's Aquileian puppet color not appearing sometimes.
Tarrin now goes harmonic on historical.
Greatly reduced chance of countries accepting annexation ultimatums from Talouse.
Fixed Wingbardy's communist uprising decisions not being available when they should be.
Francistria no longer has a decision to ally a non-existent Griffonian Empire.
More GFX dehumanization.
Player Tarrin now gets fewer divisions.
AI Aquileia is less likely to attack Tarrin if they are in a faction.
Fixed April Fools' Dread League getting too high discounts for armor and artillery.
Supremacy and communist Talouse can no longer form Karthinia, and supremacy Talouse cannot form Griffonian Empire.
Fixed broken trait for a Talouse air chief.
Fixed event for annexation of New Mareland speaking about Wingbardy even if Talouse is annexing it.
Francis IX now gets an updated description in the "Allies, Not Subjects" path.
Both operations and non-LaR decisions for Wingbardy's investigation should no longer be available at the same time.
Sanity checks for Daybreaker spawning.
Added race-specific unknown leader portraits and icons.
Adjusted traits for various starting generals, so they don't have Adaptable or Improvisation Expert without their prerequisite traits.
Fixed Othmar not having a description when he became country leader.
Events where Grover VI dies now kill him properly.
Talouse gets less infra damage from sabotage decisions.
Fixed various issues with event triggers for Aquileia.
Fixed harmonic Wingbardy's united against disharmony decision being spammable.
Fixed Wingbardy's head of intelligence advisor.
Various tweaks to Riverland country AIs, mostly to make them less suicidal.
Fixed integration decisions not appearing for monarchist Wingbardy.
Added a sanity check for Falcor's focus about allying Wingbardy.
Tweaked triggers for Barrad's assassination missions.
Made fascist Francistria more sensible about when it can attack Wingbardy.
Added a new Olenian admiral.
Fixed an edge case of Twilight being in Crystal Empire & ELF at the same time.
Miscellaneous bugfixes and improvements.
Miscellaneous localisation fixes.
DOWNLOAD
---
Version 28.04.21 for Hearts of Iron 4 (v1.10.1 - 1.10.5)
Various improvements to Griffonian Empire's AI.
Added a new general for Angriver.
Aquileian puppet Asterion now has the correct race.
Fixed various cases of missing localization.
Tarrin is now more likely to go harmony if Republican Aquileia helped them.
Francistria can no longer do the army exercise focus while at war.
Wingbardy can no longer core all of Cyanolisia, only their griffon-majority capital.
Tarrin can now only ally Aquileia or Wingbardy if they have recognized their independence.
Rebalanced Francistria's Count's Conspiracy decisions.
Instead of getting cores on New Mareland, Wingbardy now establishes a protectorate.
Talouse can now make white peace with Equestria like Wingbardy can.
Fixed Francistria's communist path game rule not working properly.
Fixed Wingbardy's investigation operation/decision.
Fixed Griffaroo spotted event triggering when it shouldn't.
Made Pridea's decisions to increase monarchist support weaker.
If Tarrin forms the Aquileian Republic, they should no longer be able to get 6 research slots.
Fixed AI Aquileia being too eager to accept communist Tarrin's proposal for annexation.
Fixed communist Vinovia's leader having Cecile's portrait.
Fixed crash from Pinkie Pie not being saved as an event target.
Chiazbeacle pact can now be formalized if Francistria lost Tarrin.
Francistria can no longer loop marriage proposals endlessly.
Fixed King Garibald not dying fast enough.
Reduced fuel stockpile reductions from society development levels as it caused crashes.
Great war tanks can no longer be converted into heavy tanks.
Updated flags of Changeling protectorates so they have the new symbol.
Added new events for communist Wingbardy.
Fixed communist Francistria's coring foci bypassing.
Fixed focus prerequisites for "Reclaim the Peripherie" in Aquileia.
Fixed Equestria's event response to Lake City forming the River Federation.
Fixed advisor icons for Aquileia.
Miscellaneous bugfixes and improvements.
Miscellaneous localisation fixes.
DOWNLOAD
---
Version 25.04.21 for Hearts of Iron 4 (v1.10.1 - 1.10.5)
✢ New focus trees and content for:


County of Francistria
Duchy of Talouse
Republic of Tarrin (not playable at start)

✢ Reworked focus trees and content for:


Kingdom of Aquileia
Kingdom of Wingbardy

✢ Various fixes for April Fools' Dread League.
✢ Added a description for Othmar in Angriver.
✢ Redone portraits for Prince Elias in Lushi, communist Grover VI in Bronzehill, Synovial in Griffonian Empire, Asinti in Barrad, Gering in Farbrook and admirals in Changeling Lands.
✢ Added new generals for South Confederate States, River Republic, Manehattan Protectorate, Changeling Lands and Solar Empire, and new admirals for New Mareland.
✢ Reworked flag and added new advisor for Changeling Lands.
✢ Fixed government in exile generals.
✢ River Coalition countries can now join offensive wars started by the faction leader (should prevent River Republic from getting stuck).
✢ Decreased duration of some River Federation Race foci.
✢ Communist Longsword's Fateful Leap no longer gives negative penalties if cancelled due to being attacked.
✢ Reduced amount of free infantry equipment Barrad gets from foci.
✢ National Griffonian Republic now starts with partial mobilisation and limited conscription. They also get Griffonian Republic's navy and some of their generals if they win.
✢ Fixed icons for various national spirits.
✢ Dehumanized a large amount of GFX.
✢ Northern tribes generic generals should no longer have griffon racial trait.
✢ Fixed NATO icon for pegasi.
✢ National Griffonian Republic/Griffonian Republic cores are now removed if they are defeated by the opposing side in the civil war.
✢ Subjects can join River Coalition offensive wars freely.
✢ Changelings get an extra operative slots and can do special spy operations on Lunar Empire was well.
✢ Disabled an AI buff for Equestria that hadn't been disabled before.
✢ Magocratic countries get a special option in the random artifact event.
✢ Fixed issues with Yale's tank designer.
✢ Yale can no longer ally non-aligned monarchies.
✢ Socialist River Republic's maluses on other countries go away if they don't exist/aren't communist anymore.
✢ Harmonic Flowena's foci about Nicolas are now bypassed if he's dead.
✢ Society development level now affects fuel stockpile size.
✢ Nova Griffonian foci about allying/attacking other nations now gives a war warning, as a false alarm is better than no alarm at all.
✢ Fixed states not being transfered properly in Buffalo State's border conflicts.
✢ Renamed IU party in Baltimare into IES.
✢ Reduced AI chance of Avian going the Intergigantes path.
✢ Fixed issues with Barrad's Random AI game rules.
✢ Added a flag for Worldwide Socialist Republic.
✢ Added dynamic russian localization for victory point and state names.
✢ Fixed Skynavia's lategame national spirits.
✢ Reduced severity of penalty from running out of love as Changelings.
✢ Asterion can no longer demand Creeper Mountains/Salmarkt while at war.
✢ Fixed XP gain modifier on some general traits.
✢ Flowena now has a cosmetic tag when puppeted by Aquileia, and a dominion autonomy level.
✢ Buffed Povner and fixed Longsword leaders not dying properly.
✢ Increased Dragon Islands population by tenfold.
✢ Added new spy traits.
✢ Redone GFX for Equestrian tanks.
✢ Greatly decreased the chance of random fantasy events.
✢ Baltimare Republic now gets cores on Buffalos if they annex Southern Confederate States.
✢ Increased Ayacachtli's VP value and population, nerfed Mareidian. It should now be the new capital of the Disciples by default.
✢ Fixed Yale not getting a wargoal on Griffonstone.
✢ Skynavia no longer supports Povner.
✢ Troll Hounds and Ursas now require support equipment.
✢ Changeling Lands now load a generic tree if released by ELF.
✢ Artillery expert trait now requires a larger proportion of artillery to be gained.
✢ Fixed advisors for Dark Wing.
✢ Hellquill now has an airbase at start.
✢ Greifenmarschen now goes non-aligned on historical.
✢ Adjusted borders for Sombra's Imperium Crystale.
✢ Added a sanity check for Yale's focus about Asterion.
✢ Tweaked skill levels of numerous Admirals.
✢ Added unique background for Barrad technology screen.
✢ Katerintreue now remains loyal to the Archon.
✢ Herzland countries that remained loyal can no longer ally others in the brief moment between being released and being attacked by the Griffonian Empire.
✢ New Mareland can no longer ask the River Coalition for a guarantee. Instead, they can join a harmonic Karthinian Pact.
✢ Adjusted requirements so that the focus to request Falcor back from Wingbardy does not instantly bypass before being able to join the Karthinian Pact.
✢ Added an advisor icon for Nesty Mango in Baltimare.
✢ Made many of MARESOC's stability boosts into war stability boosts.
✢ Added compliance gain to Minitrue advisor to make it more worthwhile.
✢ MARESOC no longer needs to be at peace to declare a surprise war.
✢ Added a unique spy agency icon for MARESOC.
✢ Added numerous new focus icons for various countries.
✢ Fixed Brodfeld Tank Polygon not being available for Brodfeld.
✢ Forming Evi or Karthinia now only requires owning all capitals instead of all cores.
✢ Fixed the position of continuous focus box in Sicameon.
✢ Worked around a vanilla bug with AI templates.
✢ Fixed Lunar Empire getting decision to demand New Mareland back too early.
✢ Fixed borders for Grover II's protectorates.
✢ Motorized expert trait now gives defence instead of attack.
✢ Made synthetic refineries cheaper and more efficient.
✢ Some prospecting decisions now give synthetic refineries instead of increasing rubber production.
✢ Buffed Changeling Jagers.
✢ Miscellaneous bugfixes and improvements.
✢ Miscellaneous localisation fixes.
DOWNLOAD
---
Version 04.04.21 for Hearts of Iron 4 (v1.10.1 - 1.10.4)
Disabled Dread Flood by default, can be re-enabled via game rule at start.
Reverted minor map changes.
Buffed bone armor (Necromancer Path).
Various buffs to the Vampire path.
Fixed event dedaprilfool.299 broken loc (Ending event of the Vampire Path).
Fixed event dedaprilfool.190 not firing (Necromancer Path Fluff event).
The First's portrait properly displays now.
Hospital Tech is now disabled only for the Dread League.
Miscellaneous bugfixes and improvements.
Miscellaneous localisation fixes.
DOWNLOAD
---
Version 01.04.21 for Hearts of Iron 4 (v1.10.1 - 1.10.4)
Large scale speed increases.
Miscellaneous bugfixes and improvements.
Miscellaneous localisation fixes.
DOWNLOAD
---
Version 21.02.21 for Hearts of Iron 4 (v1.10.1 - 1.10.4)
Added a new loading screen.
Reworked portraits for Lavender Berry, Daybreaker and Grover VI.
Added links to EaW Twitter and Youtube accounts.
Added a new general for Solar Empire.
Added descriptions for Sicameon country leaders.
Added a portrait for a Yale field marshal.
Added Grover VI coronation event for Black Claw in Angriver.
AI buffs for Equestria are now disabled by default.
River Coalition countries are now blocked from joining allies' offensive wars, but can join defensive wars freely. The blocker is removed once River Union is founded.
Fixed broken music tracks.
Adjusted naval defines.
New icon for Flowena loan national spirit.
Nerfed Feathisian admirals.
Adjusted NATO icon for pegasi.
Fixed broken tooltip for Changeling "Lead The Armies" focus.
Changelings should now declare war on Crystal Empire.
Added a new general for Crystal Empire.
Improved event for Republican Angriver joining the Griffonian Republic (no longer a game over, switches to Republic, generals are transfered, Republic gets cores).
Fixed Ost-Griffonia being able to core all Lake City cores instead of just their original cores.
Feathisia can now get a wargoal on Skyfall even if it isn't non-aligned.
Fixed randomness in random fantasy flavour events not working properly.
Fixed Kasa's wargoal on Wittenland, adjusted AI factors for foci.
Strategic jet bomber 2 is now more expensive than jet bomber 1.
Dehumanized some gfx and loc.
Fixed Herzland countries not getting wargoals/cores on Tarrin.
Flowena-Skyfall railroad national spirit now only available if both countries are independent.
Fixed broken portrait for a communist Greifenmarschen general.
Adjusted bypasses for supremacy Wittenland's wargoal foci.
"End of Civil War" event should now trigger more reliably for Lunar Empire.
Adjusted some boni for Barrad technologies.
Fixed broken bypass in Longsword focus.
Princely Lake City wars on the Riverlands are now declared instantly, instead of the focus just giving wargoals.
Fixed broken portrait for Moldernik in Feathisia.
Fixed inappropriate focus tree being loaded for Wittenland when puppeted.
Wittenland now gets dragon equipment added to stockpile when it uses "Tame Dragons" decision.
Added descriptions for various Longsword, Hellquill and Greifenmarschen national spirits.
Made Soryth an urban province.
River Federation inherits the claims of annexed countries.
Fixed issues with peace conference triggers.
Military Police technologies no longer give flat boni to suppression.
Fixed Stalliongrad not staying in Equestrian technology sharing group.
Actually make demilitarization work as intended.
Fix Polar Bears getting bad event after breaking free.
Increased tech boni from Paperclip.
Increased AI priority for support techs.
Tweaked AI strategies.
Fixed trait for [REDACTED] in Brodfeld.
Fixed Dread League occupation law not appearing properly.
Fixed Harsh Quotas and Forced Labour occupation laws still being available for harmonic countries.
Changelings are now blocked from releasing Equestria.
Made faction joining popup more descriptive.
Fixed Socialist River Federation not coring puppets properly.
Fixed incorrect name for a Griffonian Republic template.
Fixed Cloudbury's cores on Herzland.
Angriver now starts Supremacy.
Fixes for Bon Bon as spymaster of ELF.
1017 infantry weapons technology now needs 1013 technology.
Monarchies puppeted by republics no longer get their leaders killed.
Removed duplicate focus in National Griffonian Republic.
AI will no longer research "Dispersed Support" technology.
Improved focus availability checks for Lunar Empire.
Fixed Wingbardy-Equestria white peace decision not being available when it should be.
Dread League now steals the navies of annexed countries.
Fixed a doctrine that does nothing.
New concern icons for Wingbardy, Lake City, Prywhen, Wittenland and Diamond Mountain.
Fixed a Griffonian Republic national spirit going away if it was communist.
Rearranged AI country game rules list again.
Socialist Longsword can now join Skynavia's Socialist International.
Female griffon aces no longer look like ponies.
Fixed AI Austurland puppeting Barrad.
If [REDACTED] in Brodfeld are puppeted by a non-harmonic country, a generic focus tree is loaded.
Fixed Ferdinand's kommissariats not getting cores.
Hopefully fixed Golden Morning being annexed by Wingfried.
Fixed reactor crystals being affected by modifiers.
Fixed Greater Lake City not being green despite still being in the Coalition.
Added missing bypasses and cores to Skyfall's Imperial conquest tree.
Dark Wing now leaves the faction if he stops being a puppet.
Queen Velvet no longer dies when Equestria puppets Changeling Olenia.
Added a missing war warning for Gryphia's wargoal focus on Prywhen.
Sickleclaw in Skynavia now has the generalissimo trait.
Fixed requirements for a Skynavia decision.
Fixed Griffonian Empire being suicidal on historical.
Rebalanced Gerhard line in Yale.
Supremacy Yale now forms the Griffonian Empire instead of Herzland.
Yale now releases Asterion as a puppet.
Nimbusian victory points are removed if Grover II decides to burn the country.
Rarity in Moon Crystal Governorate now has Harmonic Sympathies-trait.
Changed the initial leader of Gryphussian communists.
Musket soft attack increased from 2 to 2.5.
Changeling Crystal Protectorate formed after Sombra is defeated should now have a proper name and flag.
Equestria no longer gives Griffish Isles to Stalliongrad, however Stalliongrad still takes it during civil war and now gets a core on it. Also fixed Dark Wing not getting Tannenbaumwald state.
Erie-Eyrie white peace can no longer trigger if they're puppets.
Small performance improvements.
Miscellaneous bugfixes and improvements.
Miscellaneous localisation fixes.
DOWNLOAD
---
Version 27.01.21 for Hearts of Iron 4 (v1.10.1 - 1.10.3)
Improved performance by about 10%.
Added new events about Grover VI for Herzland country paths that didn't have any.
Added new flavour events for partisan Longsword.
Added a small starting fleet for Greneclyf.
Added generic namelists for Our Town and Haukland.
Added descriptions for generals in Aztlan and Lake City.
Partially rewrote Moonshine events and national spirits.
Bronzehill no longer has the exact same colour as Gryphia.
Updated Gryphian division names to match renamed state names.
Some changes to states and VPs.
Atomic research technology now gives 4% research speed.
Updated communist Longsword's namelist.
Made Evi Commonwealth formation decision more visible.
Fixed wrong weighting for Kasa's AI paths when the game rule was set to Random.
Changed Ember's title from Queen to Dragon Lord.
Renamed Primitive Communism sub-ideology to Agrarian Socialism, and renamed Juche to Unz-Kravakgash.
[REDACTED] in Brodfeld no longer loses political power from their offer being refused.
New Mareland's national spirit that adds communist popularity drift is now removed if a civil war is triggered, hopefully preventing an endless cycle of civil wars.
When forming River Federation, any locked templates received from annexed nations are now unlocked.
Dehumanized more GFX.
Renamed a couple of Equestrian strategic regions.
Fixed wrong prerequisites in Feathisia's post-Griffenheim tree and halved the duration of the foci.
Grover II no longer ignores Barrad.
Royal laboratory national spirit is no longer removed for Brodfeld when at peace.
Gryphus now starts with better artillery technology.
Lushi no longer betrays Blackhollow if it befriended Prywhen.
Wittenland now leaves the Co-Prosperity Sphere if Wulfric is overthrown.
Fixed wrong state targeted in Beakolini's wargoal on New Mareland.
If puppeted, the Republican focus tree of Wittenland now functions properly.
Ambrosius in Barrad now mobilizes slower.
Fixed missing portrait for [REDACTED] in Brodfeld.
Fixed issues with Griffonian Republic's foci about illiteracy and poverty.
Fixed an issue where Flowena could still receive the ultimatum after going communist.
Hopefully fixed issues with Bandit Longsword's faction formation properly this time.
AI now prioritizes partial mobilisation over early mobilisation.
AI is more likely to take mobile warfare doctrine if they have a research bonus for it.
Made transport planes cheaper to build.
The Griffonian Empire's AI should no longer declare suicidal wars on neighbours via an AI-only decision.
Greatly reduced the effects of New Mareland supporting resistance in Changeling-occupied Equestria.
Fixed various issues with Longsword foci.
Prevented generic focus trees giving more than 5 research slots.
Nerfed the amount of population gained from Nova Griffonia's urbanisation focus.
Scout planes are now convertable.
Added "Illusive Gentledeer" trait for the generic spy advisor.
Reorganized the list of AI focus path game rules a little, so Equus countries are grouped together.
Dragon equipment can no longer be licensed.
Haukland now gets a light cruiser from the pirate fleet.
Haukland can now get extra naval range from a national spirit.
Added an icon for a tank designer in Kasa Free State.
Fixed a hardness bug with dragons.
Skynavia now starts with a small navy.
Fixed two Equestrian tank icons not working on Linux.
Miscellaneous bugfixes and improvements.
Miscellaneous localisation fixes.
DOWNLOAD
---
Version 31.12.20 for Hearts of Iron 4 (v1.10.1 - 1.10.3)
Added new generals for Lunar Empire and Hellquill.
Added new descriptions for difficulty levels in the country selection screen.
Added a new loading screen, made by /u/Goered_Out_Of_My_
Reworked portrait for Voliare in Wittenland.
Dehumanized various icons and GUI elements.
Added new ship names for Stalliongrad.
Added a unique icon for the new admiral recruitment decision in Changeling Lands.
Fixed a gamebreaking bug with Barrad that unintentionally made the Angry Mob take over the country.
Lowered AI priority for producing scout planes.
Fixed both of Griffonian Republic's warlord paths being available simultaneously.
Gave Pinkamena the "Artillery Specialist" trait.
Expanded Equestria's Hearth's Warming event at game start.
Expanded and reworked generic namelists for all pony nations.
Tweaked province terrain.
One of Griffonian Republic's infrastructure focuses now gives 1 level on all states.
Nimbusia can no longer get 6 research slots.
Fixed issues related to Gryphia allying with communist Wittenland.
Flowena's patrician investment national spirit no longer cancels with supremacy or harmony ideologies.
Evi Commonwealth can no longer move its capital to Kivessin if it's already the capital.
Fixed the random parasprite event causing famine for certain countries.
Removed "Benevolent Empress" trait from [REDACTED].
Shortened harmonic Greifenmarschen's responses to Equestrian news events, so they fit the option box.
Konrada Wavewing now leads Grover II's Ordenstaat Flussland instead of Urlach, who could be dead by then. Also made the subject non-aligned instead of supremacy.
Fixed Longsword's Hellquill war focus not bypassing properly.
Fixed incorrect state checks for a Lushi decision.
Fixed Gryphus' "Fortify Corporate Holdings" focus building forts in the wrong province.
Fixed issues with Altu's war focuses against Gryphus and Austurland.
Fixed Vanhoover border wars not triggering.
Fixed issues with Changeling Yakyakistan/Jakistan protectorate decisions.
Fixed River Republic not being able to invite countries after taking Golden Curtain.
Miscellaneous bugfixes and improvements.
Miscellaneous localisation fixes.
DOWNLOAD
---
Version 15.12.20 for Hearts of Iron 4 (v1.10.1 - 1.10.3)
Improved portraits for Celestia, Luna, Cadance, Chrysalis, Altidya, Sinister, River Swirl, Kogchel and Boreal.
Replaced Baltimare general portrait.
Integrated the "Recall Volunteers" mod.
Added new icon for Supremacy ideology.
Added news event for the Commonwealth of Evi.
Added new generals for Marelandia, Wittenland and Asterion.
Added portrait for Winter Turnip in Vanhoover.
Added collar patches showing rank for Equestrian general portraits.
Added random generic flavour events featuring fantasy elements.
Added some generic griffon flavour events.
Added a new advisor for Kasa Free State.
Added a decision for Changelings to get a high-level admiral.
Added some new focuses for Suntail and Rosewing in Griffonian Republic.
Added a new loading screen.
Made Griffonstone the Imperial coronation city; you now need to own Griffonstone to crown Grover VI.
Various performance improvements.
Removed the strait to Salt Island as it made Sydia too easy to defend.
Shortened focus times for Flowena, Brodfeld and Gryphia.
Tweaked Gryphus VP values.
Changelings can now release Nova Griffonia and Our Town as protectorates.
Added missing AI focus factors for Penguins.
Added new icons for Prywhen/Brodfeld concerns.
All generic race tech branches should be available now.
Fixed the changelog tab in the welcomescreen not working.
Changelings now instantly declare war on ponies instead of getting wargoals.
Fixed River Republic leaving the River Coalition.
Fixed Gryphia not getting the correct focus tree when puppeted.
Fixed Fezeran Mafia's Skyfall focus checking for Skyfall existing instead of the state being owned.
Swapped Hoofington and Hoof City again.
Whinnyapolis' state is now called Whinnysota.
Removed "Saint" from Petershoof's name.
Renamed Concordat of Southern Nations to Concordat of Free Nations.
Fixed some issues with the research workaround.
Fixed an edge case scenario where Spirit Fire in Wittenland could recruit Spirit Fire as a general.
Undead operatives can no longer be recruited.
[REDACTED] units in Arcturian Order start with less experience.
Some branches in the Longsword communist tree are disabled when puppeted.
Lunar Empire can no longer puppet Crystal Empire while at war.
Added missing zeros to several Kasa research modifiers.
Fixed Iron Marshal path for Griffonian Republic not being able to core things.
Lavender Berry in Baltimare can now unlock Suicide Strike.
Fixes for Altu's war foci.
Fixed a wrong event ID in Kasa.
Fixed Barrad raids not actually costing command power.
Fixed broken wargoals in Silver Star's focuses.
Fixed society development checks for Barrad's development upgrade decision & focus.
Fixed a focus prerequisite in Viira's tree.
Added new puppet cosmetic tags for Ambrosius.
Tweaked AI factors for Griffonian Republic.
Fixed some issues with generals for Silver Star in Barrad.
Adjusted loc of vanilla capitulation events.
Pre-Dreadnaughts no longer require anti-air.
Adjusted numerous state categories.
[REDACTED] in Brodfeld can now only move their capital once.
Wittenland: King Wulfric's serfdom focus is no longer blocked by war, also made insurgency decisions work during war.
Fixed Barrad getting cores on Rumare instead of Lake City.
Wittenland should no longer justify wargoals on Barrad and Kasa.
Povner instantly declares war on Herzland countries now.
Added marsh to Froggy Bottom Bogg state.
If the Southern Confederate States make Coltlumbia their capital, its VP value is now increased.
DOWNLOAD
---
Version 13.11.20 for Hearts of Iron 4 (v1.10.1 - 1.10.2)
Full compatibility with 1.10.2 HoI IV update.
Lunar Empire's war decisions no longer available on faction members.
Lunar Empire focus for coring Crystal Empire no longer bypasses if Crystal Empire is a subject.
Added division namelists for Bakara.
Added equipment localisation for Bakara.
Generic racial technologies now appear properly.
Fixed Wingbardy's navy being loaded twice.
Fixed Lunar Empire's war decision not working properly against Thorax.
Fixed Lunar Empire's war decisions not clearing a flag properly.
Greifwald's starting national spirit now actually appears.
Response options for news event about Las Pegasus' secession now work correctly.
Re-added some old Lunar Empire events, one of which is triggered by a new decision.
Pre-industrial artillery no longer costs tungsten to build.
Renamed strategic regions in Gryphia and Gryphus.
AI Equestria should now actually take the "End of Civil War" focus.
"End of Civil War" focus can now be taken even if the Disciples still exist, as long as Equestria is not at war.
Fixed some terrain issues.
Hopefully fixed Changelings not getting a wargoal on Crystal Empire.
Fascio-Communist Asterion can no longer ally Kasa.
Added naval invader trait for a Bakaran general.
Tweaked Griffonian Republic focus AI factors, so they don't rush the air force foci.
Republics vassalizing monarchies should no longer kill their leaders.
Morgenclaw plan should work now.
Lunar Empire admirals now get placeholder portraits insted of blanks.
Fixed some combat abilities not being available when they should be.
Added a new general to New Mareland.
Adjusted borders of Grover II's Riverlands puppets, added vassal for hillpony nations.
Fixed supremacist Flowena's unique poverty law appearing when it shouldn't.
New mechanized equipment GFX.
Re-added missing focus check for Rarity path.
Fixed various issues with Barrad.
Changelings now always get a generic focus tree when puppeted.
Fixed Sunstriker division templates being locked.
Generic Griffonian focus tree now properly upgrades Communal Society development level.
Fixed Stalliongrad becoming harmonic after Nestor's coup.
Fixed borders for Povner's Herzland puppets.
Fixed unintended state transfers in border conflicts for Las Pegasus, South Confederate States, Buffalo Tribe and New California Republic.
Reduced chance of Vanhoover becoming Stalliongrad's puppet.
Colorized portrait for Koldvin in GLA.
New general for communist Gryphus.
National Griffonian Republic's templates are now properly locked.
Ahuizotl no longer ignores Stalliongrad.
Added state highlights for Equestria's railroad decisions.
Lushi-Prywhen trade national spirits now go away if they are at war with each other.
Fixed Aquileian Raise Militias decisions being unpickable after getting cancelled.
Miscellaneous bugfixes and improvements.
Miscellaneous localisation fixes.
DOWNLOAD
---
Version 31.10.20 for Hearts of Iron 4 (v1.10.1)
Reworked focus tree for Lunar Empire.
Expanded focus tree for Povner in Longsword.
Partially reworked [DATA EXPUNGED] in Arcturian Order.
Full compatibility with 1.10.1 HoI IV update.
New loading screen art.
Moved poverty and illiteracy to society development tab.
Added racial ideas for all races so they no longer appear as "generic". No tech trees yet though.
Added a naval strait between Nova Griffonia and Vedina, fixed Luna Bay strait.
Tweaked resources on Griffonia; Added a lot more aluminium.
Reworked portraits for Archon Eros, Wingfried, Kornilo, Yeven and Altu Kexa, and for some generals in Prywhen, Lunar Empire, New Mareland, Wingbardy, Wittenland, Longsword and Northern Tribes.
New general and admiral portraits for Sicameon.
New advisor icons for Strawberry, Blackrock, Falcor, Nova Griffonia, Gryphia and Wingbardy.
Added new tank GFX for Equestria and Lunar Empire.
Added new textures for planes.
Added new ship GFX for various countries.
More Lunar Empire focus icons.
Reworked news event image for Beakolini.
Buffed griffon Knights.
Fixed faction formation for bandit Longsword.
Properly fixed Wittenland AI always going harmonic.
Longsword should accept annexation by Hellquill less often.
Every country now starts with a garrison template and the AI should now use them for occupation.
Nerfed Maud Pie.
Barrad now gets a generic focus tree when puppeted, and its national spirits are changed.
Properly implemented the new advisor icons for Hellquill.
Generic fighter description's outdated lore fixed.
Fixed Wittenland's decisions for demanding Barrad states not appearing when they should.
Rewrote descriptions for Cadance, Luna, Celestia, Nightmare Moon, Sombra and Daybreaker.
Added a flavour event for MARESOC, adjusted national spirits.
Fixed Aquileia not getting a wargoal on Strawberry if it formed the Empire.
Rewrote all region descriptions.
Fixed prerequisites for Romau foci and AI chances for Empire re-puppeting.
Removed forced white peace event between Wittenland and Barrad.
Adjusted map terrain.
Austurland and Kasa now dislike Barrad.
Herzland countries don't ignore Haukland in their conquest trees anymore.
Implemented vanilla voicelines, including ones from the new DLC, for various nations
Fixed Hellquill communist foci about Lushi not bypassing if Lushi no longer existed.
Added a starting national spirit for Greifwald.
Fixed Wittenland not being able to form the High Kingdom if Austurland killed Kasa and was a puppet.
Fixed Austurland's airplane import foci.
Made Griffonian Republic less suicidal.
Hellquill can no longer negotiate with a puppet Longsword.
Fixed newspaper headers for Barrad, Kasa and Austurland.
Popular figurehead trait no longer gives compliance gain.
Made AI Hellquill more eager to attack Longsword.
Added a decision about coring Coltstream for Wittenland in case they simply annexed River Republic.
Added equipment localization for Barrad.
Changelings now load a generic focus tree if puppeted by Equestria.
Reworked poverty descriptions.
River Republic communist infiltration is no longer permanent.
Replaced valknut focus icons with Archonism focus icons.
Fixed a broken sea province next to Weter.
Gryphia can no longer release Prywhen if they formed the Evi Commonwealth.
Fixed Flowena's mercenaries for Skyfall spawning in Flowena instead of Skyfall.
Tweaked strategic regions in Nova Griffonia and added some air bases there.
Completely rewrote Nova Griffonia's welcomescreen and tweaked New Mareland's welcomescreen.
Fixed Barrad's removal of generals.
Renamed states in Gryphia.
Nerfed resource gain from various foci.
Made "purification" occupation law only visible if at war with Dread League.
Fixed overlapping foci in Bronzehill.
Replaced "bearer of artillery" trait with new "artillery leader" and "artillery expert" traits for most generals.
Jojo islands now start as a demilitarized zone.
Added "heat specialist" and "heat expert" traits to mirror winter.
Fixed Guichard sending a grover coin to the Empire after apologizing for his antics.
Fixed Crystal Empire losing Cadance when siding with the Lunar Empire.
Fixed nuked state modifiers not going away.
Added some new prospecting decisions.
Added anti-communist trait to Pine Chest.
Various changes to sub-ideologies.
Numerous nerfs to Crystal Empire.
Improved tooltip for increasing science base.
Tweaked state categories, population distribution and factory locations in Equestria and Crystal Empire.
Fixed decision for Brodfeld requesting core states not being available when it should be.
Equestria's conscription decision unlocks less easily for the AI.
Hellquill should now go supremacy less often on non-historical.
AI Wittenland more likely to prioritize River Federation foci.
Made non-MtG and MtG versions of navies more consistent with one another.
Harmonic countries can no longer use Forced Labour and Harsh Quotas occupation laws.
Added a unique Spy Agency icon for Lunar Empire.
You can now choose to surrender when Vanhoover initiates a border conflict instead of being forced to fight.
Increased air attack for infantry and pegasi a little.
Viira stops being a general after dying.
Fixed kill counter for Asinti in Barrad.
Dark Wing now gets the correct flag.
Barrad starts with better equipment, should make it easier for them to successfully raid neighbours.
Sombra now gets a decision to highlight all states required for restoring old borders.
MARESOC now gets berserker charge and kamikaze attacks.
Kamikaze attacks renamed to Suicide Strike as Japanese doesn't exist in EaW.
Cleaned up availability checks for laws, they should also work correctly for MARESOC now.
Implemented voicelines from Battle for the Bosphorus.
MARESOC keeps one admiral in the Purge.
Fixed some random cores in the South-East civil war.
Fixed South Confederate States not getting cores on a couple of states.
Nerfed Leopold in Barrad a little.
Made Disciples less likely to betray the Lunar Empire.
Fixed griffon ace portraits not working.
Added an event picture for Guichard.
Arantiga's cores on Francistria changed into claims for now.
Made Griffonian Empire less suicidal, again.
Miscellaneous bugfixes and improvements.
Miscellaneous localisation fixes.
DOWNLOAD
---
Version 11.09.20 for Hearts of Iron 4 (v1.9.0 - 1.9.3)
Fixed Povner decisions not firing.
Rosewood knights now get knight bonuses instead of special forces bonuses.
Fixed Lemiamas Šuolis being broken.
Added a new portrait for Feathisia.
Added a new general for Skyfall for the subreddit banner contest winner, DefiantPosition.
More new focus icons for Lunar Empire.
AI pony nations should prioritize light tank templates a bit less.
Default intelligence agencies for communist and military Longsword.
Fixed missing loc for a Longsword event.
Added advisor icons for Hellquill.
Puppeted non-aligned Wittenland no longer gets stuck on a focus.
Wittenland now only gets flat modifiers for political power gain from national spirits instead of a percentage modifier as well.
Griffonian Empire should no longer get stuck at war with a vassal they can't reach.
Fixed Kasa diplomacy decision visibility.
Made AI Longsword choose to always become a River Federation subject instead of full integration.
Northern Tribes no longer gets griffon spies.
Reworked and polished loading screen quotes.
Fixed an exploit in Flowena that allowed you to keep your mercenaries for free.
Enabled ideology war decisions for Honoria after she completes a certain focus.
Changelings will no longer puppet Polar Bears if they are already a puppet.
Miscellaneous bugfixes and improvements.
Miscellaneous localisation fixes.
DOWNLOAD
---
Version 26.08.20 for Hearts of Iron 4 (v1.9.0 - 1.9.3)
Reworked Lunar and Communist trees for New Mareland
Thorax revolt event is no longer MTTH.
Changeling divisions are now locked on game start to prevent cheesing before the Thoraxian civil war.
Added more concerns, better generic advisor icons and admirals for Austurland, and buffed their starting military.
More unique advisor icons for Barrad and Kasa.
A Kasa event no longer fires for Hellquill.
Nerfed Drug Dealer advisor trait.
Undead pentarchy members now have the undead race trait.
Leopold has an additional focus tree branch about clockworks.
Leopold can be rebuilt if he is destroyed and it's possible to build spare parts for him.
Titan should be even easier to defeat now.
Instead of clockwork decisions, there are new types of units to use for Leopold that are very manpower friendly in exchange of using much more infantry equipment.
Asinti has a new special mechanic if he successfully appeases the daemon.
2000 resources are no longer needed after the Titan fight to have success.
Fixed various event images and icons.
If all three spell tiers are unlocked as Wittenland, then the library study decision no longer appears.
Added names for various tech bonuses that were missing them.
Bakara now has three high command available at start instead of just two.
Kingdom of Hellquill can no longer be formed if Longsword still exists.
Reworked Austurland localization for many events and focuses, added descriptions for national spirits.
Austurland-Kasa interactions when Austurland is a republic have been fixed.
Silver Star nightmares should be more bearable.
Bakaran decision to remove guarantee on Firtree no longer targets Ponaidhean.
Fixed broken portraits for Kasa and added sanity checks for Altu's focuses about owning Barrad.
Fixed Lua advisor events.
Disrupted communications for Diamond Mountain should now work properly.
Various Hellquill events should now only fire once.
Wittenland's land doctrine theorist buffed.
Fixed River Republic's starting operatives.
Wittenland can no longer build border bunkers in states that aren't on the border.
Fixed Wittenland's dragon taming and panzer mercenary decisions.
Improved Lunar Empire-Crystal Empire interactions.
Fixed Skyfall's syndicalist advisors.
Bonuses that give resources to factories work.
Various fixes to technologies and equipment.
Gryphia can no longer ally other nations' subjects (sorry Pravus).
Fixed Changelings annexing Equestria in a peace deal when they shouldn't.
AI countries can no longer change ideology through generic decisions while a puppet.
Added missing models to anti-tank units.
Purple plague tweaked yet again.
Fixed Barrad focus positions.
Added tooltips for new generals received via focuses/events, so you can see what their stats are beforehand.
Fixed Austurland invasion decisions.
Dehumanized localisation.
AI Sicameon should be even less likely to put all its divisions on Jojo islands.
Miscellaneous bugfixes and improvements.
Miscellaneous localisation fixes.
DOWNLOAD
---
Version 14.08.20 for Hearts of Iron 4 (v1.9.0 - 1.9.3)
Added missing localization in numerous places.
Tweaked Barrad army templates.
Fixed various missing portraits.
Fixed an Austurland event not having any possible options (negative days bug).
Disrupted communications caused by Bakara now actually prevent calling in allies.
Made Barrad Titan fight easier and fixed issues with it.
Leopold's knights now use equipment properly.
Leopold's metal techs now have some naval bonuses.
Added an addtional cosmetic tag for Kasa.
Wittenland no longer loses River Federation cosmetic tag after elections.
Foci in Wittenland that add points for forming the River Federation now bypass if the Federation was already formed.
Leopold artillery and tank bonuses now apply to all artillery and tank variants.
Fixed issues with Pentarchy member relations in Barrad.
Asterionese Concordat foci now properly check for faction membership.
Eisen's portrait in Hellquill now has proper resolution.
Fixed broken adjacency in Dragon Isles.
New focus icon for Continuous Suppression.
Added new flag for Kasa-Austurland confederation.
Dehumanized icon for Collaborations button.
Reduced division template spam in Kasa.
Tweaks to House Erie's victory points.
Removed forts on Erie-Eyrie border.
Fixed some special Changeling operations not appearing.
"Exploit the Plains" and "Crystal Rush" focuses for Lake City now unlock decisions instead, so the tree is not blocked.
Miscellaneous bugfixes and improvements.
Miscellaneous localisation fixes.
DOWNLOAD
---
Version 12.08.20 for Hearts of Iron 4 (v1.9.0 - 1.9.3)
New focus trees and content for:


Bakaran Republic.
Austurland (formerly Nytt Rådjur Land).
Barrad Magocracy.

Reworked focus trees and content for:


Kása Free State (formerly Nyumba ya Kaskazini).
Kingdom of Wittenland.
Ordensstaat Hellquill.

New diplomatic popups, can be controlled via decisions menu.
New main menu art (by Shamanguli) and music ("Uncertainty" by Radiarc).
Added Coltstream Summit event chain for all River Coalition members.
Added AI game rule paths for Lushi.
Tweaks to Ponaidhean's focus tree.
Increased penalties from communist River Republic uniting the federation (same penalties can also be received by Bakara).
Added unique idea icon to Treaty of Coltstream national spirit.
All of Sicameon's national spirits no longer cancel when puppeted.
Added Barrad Climate state modifier in Barrad.
Conditions for Gryphia's focus for joining the River Coalition now checks for coalition leader instead of River Republic.
Princely Lake City can now invite Wittenland into the Co-Prosperity Sphere if Wulfric is in charge.
Reworked all focuses about Kasa in other countries to take account that they're no longer a haven of slaver pirates but a haven of refugees and escaped slaves instead.
Assigned more unique focus icons for River Republic.
Added a description for Caramel Haze.
Added a new event chain for Gryphus.
Added state lore for Bakara, Seguro and Hornavik.
Added new flag for Buffalo Changeling puppet.
River Republic now starts with two spy operatives.
Fix coring of Tarrin states.
Various GFX fixes and additions.
Fixes for armoured cars.
Added a description for Dieter in Changeling Lands.
Make sure Changeling attache returns from the Griffonian Empire.
Nerfed Stalliongrad's tank research bonuses.
Fixed Prywhen civil war news firing twice.
Tweaked Changeling Protectorate borders and requirements.
New spy operative portraits.
AI Changelings can now handle love tax mechanics better.
Daybreaker no longer appears when puppeted.
Fixed some edge cases with the resistance coring system (eg. Vedina).
Tweaked requirements for Lake City's griffon state coring focus.
Added decision for Changelings to form Severyana (Stalliongrad) protectorate.
Reworked ELF/Equestria reintegration decision post-Great War.
New OC generals for Aztlan, River Republic, Griffonian Empire, Changelings and Flowena.
Renamed Franmistria to Francistria, to match the capital name.
Reworked Yeven Krawvelets' portrait in Gryphia.
Fixes for forming the Griffonian Empire.
Nerfed "Financial Expert" trait.
Removed Sabaton music files as they were causing issues.
Fixes for Hellquill-River Coalition interactions.
Fixed River Republic operation checking for wrong focus.
Fixed Asterion cores when forming autonomous Cyanolisia.
Sicameon partitioning Cyanolisia with Asterion now works properly.
Equestria now has the improved Braeburn portrait as well.
Grover VI in Skyfall now has a portrait.
Buffed Midoria Plan for Sicameon.
Rebalanced Crystal Empire generals.
Fixed the leader of River Coalition guaranteeing random nations.
Rebalanced Crystal Empire generals.
Miscellaneous bugfixes and improvements.
Miscellaneous localisation fixes.
DOWNLOAD
---
Version 19.07.20 for Hearts of Iron 4 (v1.9.0 - 1.9.3)
Added a gamerule to disable AI buffs for Equestria.
Fixed various broken portraits such as that of Luna and Daybreaker.
Trimmed Trimmel's description.
Numerous Changeling localization fixes, made one event less edgy.
Added descriptions for Anti-Changeling Insurgency national spirits.
Pax Chrysalia should no longer trigger if Equestrian breakaways are still alive.
Pax Chrysalia will now trigger properly after conquering Lunar Empire.
Fixed issues with releasing Changeling protectorates.
Crystal Protectorate now has a proper leader, Trimmel.
Fixed a buggy sea zone around Dragon Islands.
New protectorates, Haukland and Jakistan, for Changelings.
Added a tag for Tarrin which does not exist at game start. Removed Francistria's cores on Tarrin, so Karthinia can be formed even if Francistria lost the region.
Made AI Cyanolisia and communist Gryphus less suicidal.
Added dynamic localization for Equestria cityfall events.
Fixed various event pictures.
If MARESOC is puppeted by a communist country, they are now replaced properly.
Candy Garden won't fight herself any longer.
Changelings focuses no longer blocked if certain states are owned by subjects.
Sombra should no longer appear in Crystal Protectorate.
Fixed wrong focus check for Reichswaffen Concern for Griffonian Empire.
New general portrait and general name tweaks for Gryphian Host.
Fixed Purple Plague decisions cancelling.
Fixed issues with Local Recruitment (LaR) decisions.
Added new equipment GFX for Stalliongrad and Greneclyf.
Fixed issues with Skynavia Hail Forest decisions disappearing.
Tweaked triggers for Asterion wargoal focuses.
Added puppet sanity checks to several Griffonian Republic focuses.
Miscellaneous bugfixes and improvements.
Miscellaneous localisation fixes.
DOWNLOAD
---
Version 12.07.20 for Hearts of Iron 4 (v1.9.0 - 1.9.3)
Post-Great War content for the Changeling Lands.


Love Extraction and Consumption mechanic.
Custom LaR Resistance and Compliance mechanics.
Reworked Zecora's Uprising.
Late-game narrative-focused content.
"The Hunt for Thorax" event chain.
Rework and polish of Changeling event localisation.
Standardized Changeling puppet cosmetic tag colours and names.
Formable Changeling mega-puppets in Griffonia.

Sicameon can now build monitors.
A new operative slot will now be gained every 4 agency upgrades, instead of 5.
Fixed Sicameon's naval raiding decisions.
Miscellaneous naval tech and doctrine fixes.
Synchronised armoured, mechanized, and plane equipment stats with RT56 mod.
Synchronized ship stats with vanilla.
Nerfed lategame field hospitals.
Nerfed lategame rocket artillery.
Lategame mechanized techs increase motorized speed.
Miscellaneous Griffonian Republic bugfixes.
Fixed Manehattan Protectorate spy portraits.
Tweaks to Hellquill's Purple Plague.
Added Anonfilly.
Added generic gfx for planes and tanks, replacing the black silhouettes.
Reforming Aquileia now only requires the capitals of Aquileia and the starting vassals, and also gives cores on Tarrin, House Avian and House Erie.
New zebra, minotaur operatives.
Implemented wargoal generation on state owners.
Updated Applejack general portrait.
More subideology tweaks.
Tweaks to River Coalition leadership and leaving mechanics.
The decision to rename Sunset can be taken only once now.
"Empowered Resistance" will be properly removed once New Mareland capitulates.
Falcor will no longer surrender to Wingbardy if they're in a faction.
Fixed resistance/coring in Falcor state behaving oddly.
Tweaks to Yale's military tree, increased AI priority for their political focuses.
Added Ten Principles flavor event for communist Bronzehill.
MARESOC can suppress other parties after taking power.
Forming Commonwealth of Evi now requires Prywhen's original cores instead of all their cores.
Griffonian Empire can no longer demand frontier states from puppets.
Added some Nimbusia-Grover II flavor.
Fixed Griffonian Empire sometimes not coring Longsword.
Fixed Dread League's technology decisions.
Fixed New Mareland sometimes staying as puppet after the Solar Coup.
Demanding frontier states decisions now available to all Herzland countries who succeed the Empire.
Herzland nations that take Griffenheim now do focuses to unite Herzland faster.
Empire can no longer get Reichswaffen concern without doing the focus for them first.
Added names for Nova Griffonian tanks.
Brodfeld should not puppet GLA anymore and vice versa.
Performance improvements.
Added various new GFX.
Miscellaneous bugfixes and improvements.
Miscellaneous localisation fixes.
DOWNLOAD
---
Version 13.06.20 for Hearts of Iron 4 (v1.9.0 - 1.9.3)
Fixed scripted army leaders getting renamed.
Fixed operatives generated through decisions sometimes not having nationalities.
Fixed certain edge cases with generated operatives.
Fixed Emerich and Sunglider being spawned multiple times.
Fixed Romau not getting all the cores it should.
Added new tier of scout planes - jet scout planes (LaR only).
Added more landing craft techs to MtG naval techs.
Various fixes for the compliance coring mechanic.
Rumare funding resistance now actually creates resistance.
Added missing medium and small flags for Cloudbury.
Reworked the way New Mareland supports Equestrian resistance.
Fixed Fezera's continuous focuses position.
Fixed certain Equestrian focuses not bypassing for Solar Empire.
Fixed Griffonian Republic Warlords' overlapping and unavailable military focus branches.
Fixed buggy Sicameon-Cyanolisia border province.
Fixed Poverty icons not having the correct amount of chevrons.
Skynavia can no longer start civil wars in puppets and allies.
Radicals in Baltimare now require at least 75 influence to take over.
Baltimare militia will now be properly disbanded after war.
Added starting production to many minors.
Katerin's generic formables replaced with custom ones.
Hermane Gering will actually stop being a leader after he lefts/dies.
Reassigned some subideologies.
Performance improvements.
Changed racial traits for some leaders.
Added various new GFX.
Miscellaneous bugfixes and improvements.
Miscellaneous localisation fixes.
DOWNLOAD
---
Version 04.06.20 for Hearts of Iron 4 (v1.9.0 - 1.9.3)
Carried over balance changes from Hearts of Iron IV 1.9.3.
Added a post-unification tree for Romau republicans.
Reworked Katerin's starting tree, added Diellza event chain for harmonic Katerin.
Added an airforce focus branch for the Griffonian Republic.
Renamed fascism ideology group to Supremacy.
Fixed terrain for many provinces.
The player now gets instant free cores on half of Herzland as the Griffonian Empire, like the AI does.
Buffalo have received various quality of life tweaks and additional content and are now actually playable, but this is not a full rework.
Baltimare gets more divisions from militia decisions.
Added Sergeant Reckless as general for Equestria.
Fixed Nicolas in Flowena not being promoted to Field Marshal properly in focus.
Fixed icon for Mass Illiteracy.
Farbrook can now get Modern Society development.
Romau can no longer initiate border wars if the target is at war.
Fixed continuous focus positions for Angriver and Haukland, so they are actually visible.
Griffonian Republic's claims on Herzland moved to the focus that gives them wargoals, to prevent the AI from justifying.
Tweaks to AI factors of Sicameon and Brodfeld.
Equestria no longer instantly attacks Disciples after defeating Lunar Empire, if Celestial State doesn't exist.
Griffonian Republic gets a wargoal on both sides of the Vedinan civil war.
AI is now aware if a neighbour is using decision to get a wargoal and prepares accordingly.
Fix modifiers for late Concentrated Industry tech.
Flowena alliance decisions should no longer appear when they shouldn't.
Motorized Rocket Artillery stats now match vanilla.
Reworked Olenian operative codenames, they're not Norse vikings.
Added a cosmetic decision for Griffonian Republic to make puppeted Northern Tribes into a republic.
Yale should now properly leave the Reichspakt.
Luna event chain in Equestria has even less RNG.
Improved GUI for River Federation decision categories.
Researching motorized now gives a template even when you have tanks researched.
Both Wingbardy and Sicameon now start with marine and mountaineer templates.
New portrait for Applejack.
Cosmetic tweaks to the Karthinia formable.
Fixed National Republic not getting Lostgate in Griffonian Republic civil war.
After civil war, navies will always be transferred to the victor.
Various new subideologies.
Made coring the Heartlands as Dawnclaw faster.
Fixed Griffonian Empire operatives not always getting all nationalities.
AI should now always annex land that they can core.
Improvements to operative and operations AI.
New Bronzehill advisor icons.
Various new focus icons.
Various performance improvements.
More operative portraits.
Added new general in New Mareland.
Miscellaneous bugfixes and improvements.
Miscellaneous localisation fixes.
DOWNLOAD
---
Version 02.05.20 for Hearts of Iron 4 (v1.9.0 - 1.9.2)
Carried over balance changes from Hearts of Iron IV 1.9.2 beta.
Reworked focus tree for Vanhoover.
Added a new fascist path for New Mareland.
Added a system to demobilize AI divisions after a war.
Brought cost of scout planes in line with the rest of aircraft.
Reworked Operation Horizons decisions in Brodfeld's fascist path into focuses.
Changed Wingbardian Empire into Karthinia, made it available for all South Griffonian nations to form if they own the entire region.
Increased autonomy reduction for Wingbardian Integration national spirit.
Disabled the generic communist Equestria formable decision for Baltimare, as they have a unique one.
The Empire no longer gets instant cores from Herzland coring focuses.
Reworked how REDACTED in Yale cores Griffonian nations.
Reduced cost of an intelligence agency to 3 civilian factories.
Added new unique icons for all army doctrines.
Added new icons for different levels of illiteracy.
Added a new event picture for "The Roaring Tiger" event in Griffonian Empire.
Added new portraits for Moriset and Dennis.
Reduced compliance gain from Popular Figurehead trait.
Added King Sombra as an army chief for fascist Crystal Empire (they had no army chiefs available before).
Fixed harmonic Flowena's national ideas disappearing after elections.
REDACTED in Baltimare now gets Partial Mobilization and Extensive Conscription when they break free, and their starting national spirit is fixed.
Added a new operative portrait for Penguins, as well as a namelist.
Bronzehill now gets alliances unlocked when they side with the Duchess.
Fixed position of Flowena's continuous focuses for the twelfth time.
"A Deal With Adelart" focus for Flowena is bypassed properly.
Various nerfs to Griffonian Empire's national spirits.
Collaboration Government operation can now only be done once per 2 years.
Added a tooltip in Romau for Alex the Rambler.
Harmonic Asterion now less likely to commit ethnic cleansing.
Added a new general for South Confederate States.
Lunar Empire can no longer get Griffon Knights.
Sicameon should no longer put most of their army on Jojo islands.
Hearthswarming Miracle event now fires correctly again.
Fixed Hector's River Republic not rejoining the Coalition properly.
Sydian saboteurs actually spawn in Sydia now.
Re-enabled encryption/decryption technologies which replaced cryptology upgrades for Agencies.
Added many new operative portraits.
Added more intelligence agency logos.
Added a new general for New Mareland.
Fixed array issues with Skyfall which caused the influence mechanics to not work properly.
Fixed some edge cases with operative race system.
Miscellaneous bugfixes and improvements.
Miscellaneous localisation fixes.
DOWNLOAD
---
Version 01.04.20 for Hearts of Iron 4 (v1.9.0 - 1.9.1)
Compatibility update for Hearts of Iron IV 1.9.1 (NOT 1.9, WILL NOT WORK WITH 1.9).
Reworked effects of racial technologies for La Resistance (especially Changeling techs).
Added unique default intelligence agencies for every single tag.
Added unique intelligence agency icons.
Added unique GFX for UI.
Added portraits for operatives.
Various performance improvements.
ELF now starts with an additional army in Hollow Shades.
ELF starting division templates have been upgraded.
ELF can now gain a technology to increase equipment capture.
ELF Partisan Uprising Actions have been Rebalanced.
New Occupation Law for Coring States.
New Loading Screen courtesy of Moonatik.
Unique Spy Agency Icons for many countries.
New unique operations for Changeling Lands and River Republic.
Reworked coring system again, using new compliance and occupation mechanics.
Reworked numerous leader traits and national spirits to provide bonuses related to espionage and resistance.
Added racial traits for all generals, admirals and operatives.
Operatives have multiple nationalities depending on culture.
Reworked Manehattan to use the new resistance mechanics.
Hidden the constant pop-ups for special forces magical equipment workaround.
Removed workaround for special forces' starting equipment as it is no longer needed.
Adjusted the borders of Changeling Protectorates.
Reworked Brodfeld's military trees and their civil war tree.
Crystal Empire now has a decision to move its capital back to Crystal City.
Added a decision for Vedina to form a puppet Duchy of Cloudbury if they annex the Griffonian Republic.
Reduced focus times for Bronzehill.
When Herzland countries ally each other they give military access to each other.
AI Empire should no longer get stuck if it is at war with Angriver and cannot reach them.
Changed Katerin's historical path to fascist and Greifenmarschen's historical path to communist.
Adjusted border between Tarrin and the rest of Francistria.
Added new OC generals for South Confederates and Buffalo Tribe.
Dehumanized localization.
Re-added the unique icon for Non-Aligned ideology.
[REDACTED] in Prywhen can no longer assimilate countries that are at war.
Adjusted and fixed various flags.
Miscellaneous bugfixes and improvements.
Miscellaneous localisation fixes.
DOWNLOAD
---
Version 08.02.20 for Hearts of Iron 4 (v1.8.0 - 1.8.2)
New focus trees and late-game content for the Changeling Protectorate of Manehattan and the Equestria Liberation Front:


Love Tax mechanics for the Manehattan Protectorate.
Unique Custom GUI for the Equestrian Liberation Front.
Hundreds of new focus icons and event pictures.

Fixed land unit leader traits being assigned to naval commanders.
Offmap factories balancing for various Herzland nations.
Reduced Ironpaw support equipment requirement.
Checks for New Mareland and Farbrook.
Reduced focus times for Asterion.
Changes to strategic regions, weather, states, population, and provinces on the map.
Updated Russian localisation for Solarist New Mareland and Herzland diplomacy decisions.
Reworked Herzland alliance decisions to give guarentees.
Reduced focus times in Katerin's initial tree and reduced some of their political power penalties.
Added a small civil war tree for solarist coup in New Mareland.
Empire no longer gets free cores on half of Heartlands from Reward the Faithful and Unite the Nation focuses.
Communists can no longer extend (or repay) a loan that was earlier taken from Flowena.
Removed wargoal from Tarrin war that allowed Aquileia to attack again after making white peace.
Skyfall refusing to trade now gives back all the political power spent on the decision, instead of half of it.
Prevented Yale remaining an Imperial vassal after a communist revolution.
Reduced population in Heartlands, added manpower for vassals to compensate.
Griffonian Republic now starts with basic tanks and knights researched.
Fixed some localisation collisions (eg. Modern SP AA called Kingdom of Diamond Mountain).
Fixed Eros being available as an advisor after being replaced.
Fixed Changelings not recalling attache when at war with Griffonian Empire.
Added checks to prevent Nova Griffonia from having unremovable DMZs.
Fixed an edge case where communist Crystal Empire will have Sombra's tree.
Miscellaneous bugfixes and improvements.
Miscellaneous localisation fixes.
DOWNLOAD
---
Version 09.01.20 for Hearts of Iron 4 (v1.8.0 - 1.8.1)
Reworked focus trees for:


Griffonian Republic
Nova Griffonia republican path

New focus tree for:


Republican warlord faction

Reworked multiple flags.
Various adjustments to Vedina, such as reductions to focus times and decisions.
Added state descriptions for various important states around the world (click on the book icon to view).
New general for New Mareland.
New portrait for Westerly Leeward of Lake City.
Various new icons for Lunar Empire.
Lunar Empire now gets Disciples' generals if they annex them via event.
New Mareland's government in exile is now also available if Equestria was puppeted.
Focuses that decrease poverty now bypass if there is no poverty.
Various sanity checks for focuses and decisions in numerous countries.
Imperial subject cosmetic tags are now only applied when they fit.
Reduced Magehold research penalty.
Added unique events for important cities being nuked.
Added amtrac and amphibious tank variants III, IV and V.
Added new cosmetic tags for Fezera and Skyfall if they succeed the Empire.
Added pony racial tech to Northern Tribes.
Added Swedish voicelines to Vedina, Norwegian voicelines to Penguins and Polar Bears, Greek voicelines to Asterion and Dutch voicelines to Skyfall and Fezera (requires DLC).
Two new event pictures for communist Longsword and River Republic.
"Establish Embassy" focus for Equestria now properly unlocks decision to call Yakyakistan into war against Changelings.
Yet more checks to prevent puppet Hellquill from unleashing purple plague.
Added unique icons for different levels of poverty.
Monarchist Blackhollow now asks for aid from Lushi instead of the Empire.
Reduced recruitable population penalties for Sicameon's militia national spirit.
Fixed Sicameon-Minotaur concern investment system not working.
Nerfed the special forces capacity of Herald of Boreas.
Mining focus for Crystal Empire now actually gives resources that are mined, instead of oil and rubber.
Communist Gryphus can now get developed science base, can no longer get a wargoal on themselves and has a better shape for its focus tree.
Halved the chance of Prywhen going expansionist.
Added descriptions for Haukland generals.
Enabled harmonic Yakyakistan focus about allying Equestria for AI.
Made the river between Nytt Rådjur Land and Nyuma ya Kazkazini less wide.
Miscellaneous bugfixes and improvements.
Miscellaneous localisation fixes.
DOWNLOAD
---
Version 21.12.19 for Hearts of Iron 4 (v1.8.0 - 1.8.1)
Full list of updates - https://steamcommunity.com/sharedfiles/filedetails/changelog/1826643372
DOWNLOAD
---
Version 21.11.19 for Hearts of Iron 4 (v1.8.0 - 1.8.1)
Added Neutral Path for Nightmare Moon Supporters
Added post unification tree for Neutral Romau.
Republican Romau now gets annexed into Republic on unification.
Neutral and Harmonic Romau can now correctly form the Empire and get cores.
Griffonian republic, Lake city, and River Republic can be strengthened
Guichard is no longer clairvoyant about Grover's death
Fixed Georgina Schuler's portrait not showing up in Yale.
Grover VI is not resurrectable by Fascist Yale.
Fixed portrait of Proteus and REDACTED.
Added icons for Archon advisors.
Bronzehill now has a decision to unlock post-Griffenheim conquest focuses.
Increased chance of Gerar's coup in AI Lushi.
Added advisor icons for Flowena and the Archons.
Cyanolisia will now leave the faction they're in to join the Empire's faction, when available.
Decreased focus times and improved focus icons for New Mareland.
Flowena AI no longer has its focuses blocked by money.
Fixed fascist Flowena's focus about attacking Aquileia always bypassing.
Removed unnecessary bypasses in communist Gryphus' tree.
The event chain about Wingfried and Diellza now actually triggers.
Added AI factors for Stalliongrad focuses so they should get civil war from famine less often.
Tarrin war now properly triggers news event.
Dorotheos no longer rises from the dead if non-fascist Arantiga is puppeted.
Fixed flag for Republican Angriver.
Changelings can no longer invade Griffonia.
Changelings can no longer colonize Olenia.
Changeling Military Focuses take less time.
Equestria and Changelings both start with Anti Aircraft Guns researched.
Changelings gain exactly one more tank division.
Griffonian Empire Attache Division Template Adjusted to Match Normal Changeling Panzergrenadier Template.
Trimmel cannot be in multiple places at once, even if he insists he can drive fast enough.
Changeling generals rebalance.
Attache Generals Synovial and Thranx automatically return to CHN if CHN capitulates.
Lead The Armies changed back to 100 days instead of 126.
Reduced focus times for New Mareland.
Fixed Skyfall trade mechanics for syndicalists.
Fixed a few Strawberry events not triggering correctly.
Fixed Strawberry leaders being replaced by generics.
Fixed the demobilization decision appearing when it shouldn't.
Miscellaneous bugfixes and improvements.
Miscellaneous localisation fixes.
DOWNLOAD
---
Version 12.11.19 for Hearts of Iron 4 (v1.7.0 - 1.7.1)
New focus trees and content for:


Angriver
Katerin
Yale
Avian
Bronzehill
Strawberry
Greifenmarschen
Haukland
Fezera

Reworked trees and content for


Skyfall
Flowena
Rumare
The Griffonian Empire
Feathisia
Romau

Updated industrial tree for Hellquill and minor content for the Gryphian Host.
Removed Griffonian Protection Alliance and Holy League, replaced with dynamic factions formed via decisions.
3d Models for Griffons.
Money Mechanics for Skyfall and Flowena, with many other nations being able to trade or loan from them.
Numerous focus icons reworked, many portraits added, reworked or colourised and new diplomatic griffon news event picture.
Descriptions and GFX for Equestrian and New Marelander equipment and tanks.
Descriptions and names for Imperial, Feathisian and River Republic Equipment.
Names and models for Changeling Artillery.
Leader Descriptions for many leaders and generals.
Human Aces shot down.
Hic sunt Dracones.
Equestria can now peacefully re-integrate Las Pegasus.
AI-controlled Monarchist Aquileia buffed so it usually wins the Revolution.
Tweaked Aquileian wargoals, added decision to Demand Tarrin which usually results in a war with Wingbardy, as well as a white peace decision for that war.
Heavy Fighter Pilots now refuse to shoot at the ground.
Improved fix for magical special forces & special forces now require a sliver of support equipment.
Improved division templates for Skynavia and Cyanolisia, reduced number of starting divisions.
Added decision to rename Redgladin back to Kivessin if owned by a non-communist country.
Hopefully fixed Buffalo Chiefdom capitulation event spam.
Miscellaneous bugfixes and improvements.
Miscellaneous localisation fixes.
DOWNLOAD
---
Version 27.09.19 for Hearts of Iron 4 (v1.7.0 - 1.7.1)
Fix model and template issues with special forces.
Added new generals.
Added new GFX.
Miscellaneous balance adjustments.
Miscellaneous localization fixes.
Miscellaneous other fixes.
DOWNLOAD
How to install mod?
To install the mod for the game Hearts of Iron 4, unpack the contents of the archive to the folder Documents\Paradox Interactive\Hearts of Iron IV\mod and enable the modification in the launcher.
Sours: https://top-mods.com/mods/hoi-4/alternative-history/129-equestria-at-war.html
Video Game / Equestria at War
"To Twilight it's numbers in the paper, to Cadance it's the letters from her husband, to Luna it's guns and tanks. But to me, it's my little ponies."
— Princess Celestia, Equestria at War
Equestria at War is a Game Mod for Paradox Interactive's Grand Strategy Game Hearts of Iron IV and a Fan Game of My Little Pony: Friendship is Magic that blends the detailed World War II and political simulation of Hearts of Iron IV with a modified, grimmer version of the My Little Pony setting and storyline.
Released in July 2017, Equestria at War has grown to be one of the most comprehensive mods for HOI4. With a custom-made map, 60+ countries with 30+ unique focus trees, racial tech trees and units, a huge variety of complex interweaving events, and more custom icons and portraits than the entire base game, it shouldn't exist, but it somehow does.
It can be downloaded on the Steam Workshop
and has a detailed wiki
.
See also Balefire Blues, a Fallout: Equestria-based submod of EAW that's also a crossover with another famous HOI4 mod, Old World Blues.
---
It is 7 years since Princess Luna was saved and the Elements of Harmony restored by Princess Twilight and her friends. The world is changing. The peaceful isolation of the village and farm under a distant monarch is giving way to a new world, with radical ideas, terrifying weapons, centralised nation states and industrialised cities.
Already Equestria has suffered invasions, coup attempts, a rogue demigod, and even near annihilation at the hands of stolen time travel magic. A long awaited commission has released a scathing report condemning the Canterlot administration of gross unpreparedness for military, magical and internal threats.
Everywhere Equestria finds new challenges. To the west, Queen Chrysalis has abandoned her attempts at infiltration and instead mobilised the Changeling Hives for industry and war, planning her revenge on Equestria. To the north, the Crystal Empire, returned after centuries in limbo, considers its future in this strange world even as the threat of Sombra's return remains ever present. Communists spread radical ideas in Stalliongrad to the east, and the griffons of the north are thrown into chaos by the assassination of their governor.
Across the sea, things are even worse. The Griffonian Empire has collapsed after centuries of decaying stability, and millions lie dead as lords, kings and revolutionaries rush to fight over the spoils. The vulnerable ponies of the colony of New Mareland find Equestria more distant than ever. In the cursed north, the Necromancers of the Dread League stir to battle the Holy Knights of the Arcturian Order. And in the far east the ponies of the disparate nations of the River Coalition face this dangerous world with no alicorns, no harmony, no advanced technology, wielding only the grim determination of those who fight to protect their home and lives.
In this modern world of danger and impending war, the Magic of Friendship can seem very distant indeed...
---
Equestria at War contains examples of:
Action Politician: As a military game, many potential country leaders are also Field Marshals or Generals. This is particularly common with the Supremacist paths.
Adapted Out:

The reformed, multicoloured changelings are gone. Although some Changelings discover that genuine friendship and harmony feeds their hunger, this does not come with any transformation and the changelings remain their dark selves.
Discord is present, but he really can't be bothered to help as long as Fluttershy isn't personally threatened. He considers war the most boring form of chaos.
The Tree of Harmony is not depicted save for a brief appearance in an Equestrian focus.
Among the Pillars of Equestria, Rockhoof and Flash Magnus are available as Chief of Army candidates for Equestria while Mistmane is a candidate for Political Advisor in the Crystal Empire. The others are unaccounted for.

Adaptation Expansion: EAW massively expands on the setting of My Little Pony: Friendship Is Magic, establishing three continents (Equus, Griffonia, and Zebrica) worth of countries, cultures, religions, histories, and characters.
Adaptation Inspiration: Adapting to HOI4 has foregrounded the industrializing, modernizing aspects of the show, which were always in the background. The result has been a dramatic tone and theme shift away from adventure to more complex stories about ideas, diplomacy and national changes.
Aerith and Bob: The game contains a mix of noun-based names used by ponies and "real world" names used by Griffons, Deers, and other non-ponies.
A.I. Roulette: Interestingly, while the AI normally acts like normal HOI4 AI, doing focuses and paths with a weighted randomness, the mod actually has a "Historical AI" option in the starting screen, which locks the AI paths to some specific paths suggested to be the "canon" (or "historical") paths the countries took.
A.K.A.-47: Many of the game's infantry weapons are based on real life weapons from the nation's real life counterpart, with their names changed somewhat. Wingbardy gets Italian-based weapons, Changelings get German-based weapons, etc. Stalliongrad can even research and field an actual AK-47 late-game.
All Elections Are Serious Business: Usually played straight – national elections are already serious in real life, but in game elections go beyond this, consistently leading to dramatic differences in ideology, war, policy, and even the very culture of the nation itself.
All Germans Are Nazis:

Played straight with the Changeling Lands, a Fantasy Counterpart Culture to Nazi Germany. Nazi Germany is also mirrored if a certain path is taken while playing Ordenstaat Hellquill, complete with Operation Barbarossa and the SS. They even speak German!
Averted with the Griffonian Empire which takes after the Holy Roman Empire instead.

The Alliance: As this is HOI4...

Entente: An alliance created by Republican Aquilea to defend against the Griffonian Empire, which usually includes the Griffonian Republic and Skyfall Trade Federation.
Republican Pact: An alliance created by the Griffonian Republic aimed at overthrowing the Griffonian Empire.
United Ponies Front: Formed by Equestria to defend against the Changelings, bringing together horses, commie horses, sparkling horses and Australian horses. Deer and Yaks can also be included.
River Coalition: An alliance of nations located in Eastern Griffonia, created over a hundred years ago to protect against invasions by griffon armies. All its member countries have a shared focus tree which works towards uniting the Coalition into The Federation. If the River Federation is established, the alliance itself is renamed the East Griffonia Treaty Organisation.
Karthinian Pact: An alliance of Southern Griffonian nations, headed by Wingbardy. Its ideological composition can be any of the four ideologies, as Wingbardy usually retains the faction no matter the ideology they go down.
Grey Pact: Headed by a Crystal Empire ruled by King Sombra, it is essentially Equestria's Legion of Doom. Members can include Queen Chrysalis, Nightmare Moon and Sinister Serov.
Concordat of Free Nations: Headed by Asterion. It is an alliance of nations opposing the Karthinian Pact, based in the southeast of Griffonia.

Alternate Techline: The more primitive aspects of the FIM's Schizo Tech has been advanced to WW2 levels to make it more in line with HOI4. This results in the invention of radios, guns and nukes.
Alternate Timeline: The events of FIM Seasons 1 to 5 still happened as per normal. The timeline divergence happens at Season 6.

Chrysalis never tried to replace the Mane 6, and Starlight Glimmer never led a party to defeat her, meaning that the Season 6 finale never happened. Chrysalis has instead been working hard to industrialise, unite and militarise the Changeling Hives, going for a much more...direct approach.
Thorax never met Spike and is currently advocating for a system of trading goods with other nations for love.
The Storm King never invaded Equestria, and was defeated by the Mane 6 and Hippogriffs as he was preparing to attack, as evidenced by Fizzlepop Berrytwist being a General and a Military High Command candidate for Equestria at the start.
Twilight's School ofFriendship has been established as per Season 8 with its events playing out. Though without the support of the reformed changelings and Starlight Glimmer, it does not perform quite as well.
Season 9 isn't canon as the darker setting convinced the Royal Sisters to stay and the defeated villains not coming back. Sombra's return and takeover of the Crystal Empire is a completely separate event which isn't canon anyway. The Royal Sisters abdicating the throne to Twilight, takes place only after a secret route which require playing as the Changelings and annexing Equestria or one of its successor states.

Amazing Technicolor Population: Ponies and Griffons come in all variety of colours. The only species that seems to avert this trope are the changelings, who generally have a black or gray skin colour.
A Nazi by Any Other Name:

The Reformisten, also known as the Black Cloaks, are a radical griffon faction in power in the County of Longsword and can come to power in the Knightly Order of Hellquill. They are griffon supremacists that believe that the ponies are mortal enemies to griffons, responsible for all of their problems. They desire to eradicate the griffon land of ponies and create more "living space" for griffons at the expense of ponies.
In general, the fascist ideology from HOI4 has been renamed to "Supremacy", due to encompassing a far larger set of ideals than just fascism (such as totalitarian theocracies, bandit nations, and non-fascist imperialists).

Artificial Stupidity: The AI often keep troops on the border almost equally, even with neighbours who they have good relations with, instead of putting most of them on borders with major threats. For example, the Griffonian Republic often keep most of their troops on their northern borders, leaving their southern border under-defended against the Empire.
Ascended Fridge Horror: For a world of singing candy coloured ponies, MLP is full of little dark moments. The canon includes warring Griffons that care only for money and power, armies of insects that will cocoon you and drain your love and Equestria in a state of total war over the invasion of Sombra. The mod has taken the canon and followed it to its natural conclusion.
Awesome, but Impractical: Magical infantry equipment. While it has significantly more soft and hard attack and breakthrough than standard infantry equipment, its production cost is much higher, its reliability is much lower until relatively late models come into play, its defense is lower, and magical equipment requires magical crystals in addition to steel to produce. While steel is relatively spread out and widely available, only a few countries like the Crystal Empire and Diamond Mountain produce any significant amount of magic crystals. On top of this, motorized and mechanized infantry, as well as support companies that use regular infantry equipment have no magical version, unlike regular infantry and special forces, meaning that even an industrialized country with a surplus of crystals cannot fully replace standard infantry equipment with magical. Conversely, a pony or changeling country that has researched magical infantry equipment cannot fully abandon it afterwards because their special mage and infiltrator companies will convert from regular to magical infantry equipment once magical infantry equipment has been researched, and unlike special forces, cannot be switched between the two.
Balkanize Me:

The Griffonian Empire at game start. Its entire southern half were lost to Aquilea and Wingbardy, along with multitudes of independent petty kingdoms and city states. Meanwhile much of its core territory is held only in name, and its vassals will secede if too upset.
Equestria breaks up into many states with the outbreak of civil war. What is initially a simple Equestra/Lunar Empire war is complicated with the secession of Vanhoover, Appleloosa, and Las Pegasus, and the Southeast jungles will soon turn into an isolated sub-civil war called the War in the South between four factions, with one victor emerge from the War in the South as an additional secessionist state. Depending on political developments, these secessionists states will rejoin Equestria/Lunar Empire, be forcibly conquered by Equestria/Lunar Empire, or hold on to their independence after the war.
If the Changelings succeed in their conquest of Equestria, they have the option to partition the country, turning the south and the east into protectorate states.

Based on a True Story: New Manehattan, New Mareland is hit by disaster when a naval traffic accident causes a munitions ship to blow up in a record-setting explosion in the city harbour, killing nearly 2000 ponies. This is a clear analogue to the Real Life 1917 Explosion of Halifax, Nova Scotia.
Bee People: Played straight for the standard changelings, but with some free will and their own personal motivations for following their queen, alternative paths are possible.
Bilingual Bonus: The mod contains a lot of Gratuitous German, Russian, French, Swedish, Icelandic, Finnish, Dutch, Serbo-Croatian and other languages for its assorted Fantasy Counterpart Cultures, that, puns notwithstanding, exemplify higher-than-average accuracy. Scheißwald, for instance, translates to "Forest of Shit" in German.
Cain and Abel: Either of the Equestrian Princesses Celestia or Luna can become the Cain, or the Abel, with multiple ways to kick off a sisterly rivalry so devastating it tears a thousand year empire in two.
Chummy Commies:

Stalliongrad, the major starting communist nation, is portrayed positively despite having a lot of trouble with food and industry; the party actively wants to help the people, and Stalliongrad can help rival Equestria against the changelings. It probably helps that ponies are just too nice to easily replicate many of the failures of historical communism.
The ponies of the Socialist Republic of Longsword, on overthrowing their griffon oppressors, show tolerance, acceptance and egalitarianism to the griffons despite centuries of oppression and even attempted genocide.
The Socialist Republic of Skynavia is a strongly democratic socialist country in the far north of Griffonia. They reject authoritarianism of all sorts, even communist authoritarianism.

Cincinnatus:

In the more idealistic route, President-Marshal Kemerskai of the Griffonian Republic can spend years reforming the Republic and defeating the Empire, to pass away just as the first elections chart a new direction for Griffonia.
Equestria's rapid and centralised war reforms can be wound back after the war, and in the post war reforms, even the Magic of Friendship and decentralised administration can be restored.

Civil War: Many examples:

The Lunar Civil War, which erupts if the racial tensions between batponies and the rest of the population are not resolved, and sees Princess Luna's supporters on one side, and Celestia loyalist on the other, with many regions breaking away.
The Kingdom of Olenia can enter a civil war to overthrow King Johan and restore Princess Velvet, or to abolish monarchy altogether and create a communist state.
In the County of Longsword a three-way civil war erupts between Count Pallas Dusktalon's Reformisten, Conrad Silvertalon's moderates, and Starry Night's communist partisans.
The Grand Duchy of Feathisia can erupt into a civil war if the political crisis is handled poorly.

Colour-Coded for Your Convenience:

Vassals of the Griffonian Empire are colored orange.
Vassals of Aquileia are colored wine red. Upon becoming the Aquileian Republic, the united country becomes dark blue.
Members of the River Coalition are colored green.
If the expansionist, imperialistic Sinister Serov is elected as secretary of Stalliongrad, the country will switch to a darker shade of red on the map.
Sombra's version of the Crystal Empire is a blackish-purple instead of the bright purple of the normal Crystal Empire.
Protectorates of the Changeling Lands are all a shade of off-black.
New Mareland, the Dragon Lands, and the Crystal Empire will change colors to match the Solar Empire or Lunar Empire if they become subjects of one of the ascended sisters.

Comeback Mechanic: The Equestrian-Changeling war is initially weighed against Equestria. As the war continues to go bad for Equestria, Equestria can unlock more radical decisions to call for help and mobilize their country. If things are going really, really bad, the Equestria player can decide to have Celestia ascend to Daybreaker and turn the country into the Solar Empire, granting massive bonuses that can turn the tide of the war, at the cost of abandoning the Harmonist ideology.
Commie Nazis:

The Rozenkamp brothers from Feathisia are the founders of Rozenkampism, an expy of Strasserism that espouses both radical nationalism and anti-capitalism. Rozenkampism seeks to create a strong, militarist and all-encompassing state that can destroy the the capitalist bourgeoisie while achieving national glory.
Dark Wing initially presents himself as a harmonic, pro-Equestrian leader for Stalliongrad. In truth, his real ideology is "National Communism", a completely batshit insane ideology that equates Dark Wing with the state and forces everyone to serve him alone.
Although the Changelings are explicitly based on Germany, their invasion of Olenia is based on the Winter War (that is, between the USSR and Finland), and when Chrysalis almost always wins, she can choose to give favored servants the equivalent of a Black Sea dacha along the Olenian coast.

Corrupt Politician: Johan of Olenia seizes the throne from the rightful heir Velvet, maintaining his tenous grip on power through kickbacks, bribes and an army of corrupt cronies willing to put advancement before ethics.
The Coup:

Andreia, a young Nimbusian general, will attempt to overthrow their nation's direct democracy should things not go their way.
In Wittenland, Merchant Captain Honoria wins the throne through the support of the nobles, who are using her merely as a tool to depose the progressive Queen White Star. However, she launches what amounts to a coup, executing powerful members of the nobility before they can depose her.
Lake City begins with a coup attempt against the government, as supporters of an heir to an ancient line of Emperors attempt to reinstitute the monarchy. However, recruiting Westerly Leeward and his paramilitary to fight off this coup can instead allow Westerly to launch a coup of his own!

Crapsaccharine World: Despite the colorful cartoony aesthetics of My Little Pony, the world of Equestria At War is a world bordering on chaos and warfare.
Crapsack World: While the continent of Equus may still disguise its underlying instability through its seemingly perfect exterior, Griffonia had already ditched the facade and fallen deep into chaos; the continent is filled with radical revolutionaries, cruel bandits, supremacist fanatics, despotic autocrats, ambitious imperialists, bitter revanchists, and worse. Warfare, bloodshed, and even crueler acts are all but inevitable on Griffonia.
Creator Cameo: Sponsors of the game's Patreon get portraits commissioned that are then used as characters in game. Naturally many of the volunteer dev team are such sponsors, and various members of the dev team are scattered through the game.
Crutch Character: Some countries give you high level generals and field marshals at the start of the game, but will soon enough get removed, which makes some focuses which give you generals and marshals to be Suspicious Video-Game Generosity because chances are you are going to need them despite apparently you don't.

Albert Berthelot is a level 6 Marshal in Aquilea, but he dies shortly before you can even make use of him.
Also from Aquilea, Léonard Rodier will stick with you even if you are going Harmonic path. However, he will leave you later once you have pacified the royalists unless you are going the Supremacist path that is.
President-Marshal Kemerskai will probably see you through almost the whole Griffonian Republic storyline until right at the end when he passes away. Chances are you already have some generals powerful enough to replace him.
In a particularly cruel example, the Griffonian Empire starts off hosting a Changeling military attaché mission;. It sports two competent playable generals (Synovial and Thranx), a division of high-end Changeling Panzergrenadiere with a corresponding (albeit locked) division template, a dedicated focus tree specialising in massively expanding military cooperation, and positive status effects on research and army experience. This is a gods-send for the impoverished, badly developed and woefully underpowered empire. But thanks to the empire's succession crisis, the player will (in historical mode, at least) almost never be able to put the changelings to good use on the battlefield before Chrysalis orders them back home at the first sign of trouble on the Equestrian continent, taking back all the attaché's perks and permanently locking off the empire's - at best half-finished - changeling focus tree.

The player can at the very least try to retain General Thranx when the latter defects to the Griffons, but even that will only result in destroying Griffonian-Changeling relations. Thranx himself will fall victim to Chrysalis' assassins only a few days later, leaving you off even worse.

Curb-Stomp Battle: Changelings vs Olenia a battle so one-sided, that the non-historical option deliberately holds back the Changelings to give players a chance to play around with the rich Olenian content that would be otherwise wasted. The same logic applies when it comes to the polar bears to their west due to being downright primitive. Most Changelings players take over these two countries first before invading Equestria and/or the Crystal Empire. On the flip side, an Olenian player who knows what they are doing can turn what looks like a losing battle into the deer curb stomping the changelings.
Cut-and-Paste Environments: Despite an incredible number of portraits, icons, and art, the Griffons, being a rather minor part of the MLP canon, don't have much environmental art, and it tends to show in many of the event pictures.
Cutting Off the Branches: The "Historical AI" option in the starting screen usually gives what was meant to be the true path each faction took along with the results if the player's faction doesn't meddle in it, making every other outcome Alternate Timelines. Considering that most factions has at least two outcomes, this setting prevents the player from having to constantly guess what is going to happen to his future opponents. Some examples include:

"The Great War" being an analogue to WW2 means that the Changelings (Nazi Germany) will take over Olenia (Poland) and the Polar Bears will always be a vessel afterwards. While they would make gains on Equestria and the Crystal Empire (Britain, France and USA), Stalliongrad (USSR) would usually enter the war and help turn the tide, resulting in the Changelings' defeat. Olenia would be restored while the Changelings will be led by Thorax, representing post-WW2 Germany. However, the lands are actually restored to their pre-war borders instead of being split in two between the victors.
The Dread League will successfully defeat the Arcturian Order. Rosa Maledicta is the Queen of Bones, meaning that she chose to side with the Society of Bones instead of the Coven of Blood.
Wingbardy will be the dominant power in the south with Beakolini as Prime Minister and will choose to annex Griffonstone.
When the River Coalition becomes the River Federation, at least one of the member states will quit to avoid being annexed. Grenclyft's attempt to join the River Coalition usually fails, becoming a communist state.
Archon Eros VII is chosen as regent of the Griffonian Empire.

Darker and Edgier: While it's a given that a war game set in the world of My Little Pony: Friendship is Magic would be darker and edgier than the show, it's also arguably darker and edgier than unmodified Hearts of Iron 4, with more horrific depictions of crimes against sapient life, such as the Longswordian Genocide, the Dread League's mission to exterminate all life, and nuclear weapons that actually reduce a state's population and leave long-lasting fallout.
Dark Horse Victory:

Very literally, when Equestria is in the middle of a referendum on batpony rights, Nightmare Moon can return, throwing both sides into chaos and starting a civil war, and can possibly go on to win the war despite few wishing her victory.
Blackrock's Bandits can enter the Prywhen Civil War by declaring war on both sides, and with all the mercenaries they can hire, emerge victorious by conquering both the monarchists and the communists.
The Reformisten, one of three factions in Longswordian civil war, despite starting with the most populous and industrial state under the control, start with by far the least divisions, and are usually the first faction to fold. They can still win, but it takes a very good player to do so.
The monarchists of Lake City revere the heir of a barely remembered ancient emperor. In the midst of the chaotic military-controlled Lake City elections, the distracted nation is taken completely by surprise when the monarchists launch a coup attempt.

Decadent Court: The nobles of Griffonian Empire are generally hated because their unbridled ambition and bickering among each other were one of the main reasons the once great empire is now a shadow of its former self.
Deep South: The Equestrian region of Appleloosa, similar to the show. If the Equestrian civil war goes on long enough, they would secede as an independent "Southern Confederacy".
Developers' Foresight:

Even though monarchist Griffonian Republic (Duchy of Cloudbury) does not have a focus (or really, any reason) to declare war on the Griffonian Empire, if they manage to conquer Griffenheim, they do have unique post-unification content (instead of just a generic "Declare yourself the Empire"). In this case, they will proclaim the creation of the Kingdom of Cloudbury-Herzland.
If you have taken over the world, you will receive a special option to preemptively declare war on the Dread League before they can unleash the Black Crusade to tie up that loose end immediately and finish the game, since it's impossible to manually justify a war goal on the Dread League.

Emergency Authority:

In the more pragmatic route, President-Marshal Kemerskai of the Griffonian Republic will indefinitely postpone the democratic reforms, a bold choice for a nation defined entirely by it's Republican opposition to the Griffonian Empire.
Equestria can be permanently transformed by its emergency war reforms, abolishing the Magic of Friendship, and even leading to a Tyrant Takes the Helm if Celestia is allowed to lose herself.
The government of the River Republic can invoke emergency powers in order to prevent socialists from democratically winning the elections and becoming the ruling party. These powers can rapidly become permanent.

The Empire:

The eponymous Griffonian Empire, whose authority at the start has been reduced to Griffenheim only. No matter the leader chosen for it, the Griffonian Empire will first attempt to reunify the Herzland, and if they're successful they'll move on to invading the rest of the Griffonian continent.
The Crystal Empire at the game start is a benevolent example. If Sombra takes over, however...
The Solar and Lunar Empires, ruled by Daybreaker and Nightmare Moon respectively.
The Changeling Queendom will effectively become one if they win the Great War.

Enemy Mine:

The Kingdom of Brodfeld (Royalist Pryhwen) can call on Blackrock's Bandits for aid against the communists. While they obviously don't care for the slaving, plundering bandits, and Blackrock herself is no fan of nobles, they both have a vested interest in preventing communism from gaining a foothold.
The Griffonian Empire can be on the receiving end of the Entente, Republican Pact and Karthinian Pact all at once, despite being on different factions which essentially guarantees that they will face each other afterwards. Makes sense as practically every member of those factions are breakaways from the Griffonian Empire and want nothing more than to see it ground to dust for good in order to keep their independence.
If King Sombra takes over the Crystal Empire, he can be your unlikely ally when Queen Chrysalis initiates the Great War. This is because her focus gives annex war goals to both the Crystal Empire and Equestria. She is more likely fulfil both of them if King Sombra doesn't choose her as his wife and/or doesn't include her in the Grey Pact.

Evil Tower of Ominousness: Chrysalis can build one in the Changeling capital once she unites the Changelings, intended to serve as the nerve center of her centralized government and a propaganda piece. It conveys useful bonuses in game terms.
Expy:
Face–Heel Turn: Three major examples, all of them permanent if they happen (Heel Face Revolving Doors are not allowed, mostly to not over-complicate events and focus trees):

If Princess Celestia lets the burdens of war take too high a toll on her sanity, she could transform into Daybreaker and turn Equestria into a totalitarian, warlike country.
If Princess Luna is let to deal with the reforms to incorporate the thestrals/batponies into Equestrian society, Nightmare Moon will attempt to take over.
If Twilight Sparkle fails to escape Equestria during the rise of Daybreaker, she will be brainwashed and turned into Daybreaker's top enforcer.

The Famine: Famines (represented as national spirits) are disturbingly common in the world of Equestria at War, and they are very big problems that can completely cripple a nation.
Fantastic Nuke: Though identical in form and function to real life nukes, they are powered at least in part by magic crystals rather than purely radioactive isotopes.
Fantasy Pantheon: EAW creates several original religions that the Griffons and the Riverland ponies believe in.

The Griffons worship three main gods: Boreas, Arcturius, and Eyr, and their religion is organized through the Archonite church, with three Archons being the High Priests and a system of Prelates ranking beneath them. The Griffons also believe in a fourth god Maar, but it's not worshipped because it's the God of Death, and only secret cults worship Maar.
There are many other minor gods worshipped by smaller societies on Griffonia, such as the Goddess Varėnė worshipped by ponies in the Griffking river basin, the river goddess Eviliana worshipped by the Griffons of Brodfeld/Prywhen, or the sea goddess Sycaecia worshipped by the Griffons of Sicameon.

Fantastic Racism: The many different fantasy races of EAW don't like each other that much. Ponies and thestrals don't like each other, Griffons and ponies don't like each other, and Griffons and Minotaurs don't like each other.
Fantasy Conflict Counterpart:

The Changeling invasion of Equestria is treated as a counterpart of World War II, with a news event calling it "The Great War". The Changelings are analogues to Germany, who are revanchist and desire conquest, while Equestria is the analogue of the European Allies (France and Britain), who are surprised by the Changeling invasion despite having witnessed their invasion of Olenia beforehand (the Changeling invasion of Olenia in this case could be seen as an analogue of the German invasion of Poland).
The Gryphonian revolution that tore apart the empire before being cut down is very reminiscent of the Revolutions of 1848.
The Aquileian Revolution is strongly reminiscent of The French Revolution.

Fantasy Counterpart Culture: As a crossover between WW2 and ponies, many of the counterparts are very deliberate, borrowing language, names, industrial firms, famous politicians, ministers, scientists and generals from real life in this era. Some cultures do not take inspiration from the 1930s and are in fact modeled after ancient and medieval ones.

Equestria: United States mixed with the United Kingdom
Changelings: Nazi Germany
Olenia: Scandinavia (especially Finland and Norway)
Yakyakistan: Mongolia
Buffalo Chiefdom: Native Americans
Feathisia: Netherlands
Griffonian Empire: Holy Roman Empire, with a dash of latter-day Austria-Hungary and Tsarist Russia.
New Mareland: Australia mixed with Depression-era America
Stalliongrad: The USSR.
Aquileia: France
Wingbardy: Italy mixed with the Kingdom of the Lombards
River Republic: Croatia

The River Socialist Union they can form in turn is akin to Socialist Yugoslavia

Lake City: Japan and Weimar Germany. Their region, city, and division names are however based on Serbia.
Nimbusia: Ancient Athens and Ancient Sparta.
Pònaidhean: Scotland and Ireland
Gryphian Host: Ukraine (specifically, the old Cossacks)
Griffonian Republic: Nationalist China, in particular the Kuomintang under Dr. Sun Yat-sen and Generalissimo Chiang Kai-shek. Culture-wise, the region they inhabit at game start (Cloudbury) is Danish.
Socialist Republic of Skynavia: Communist China in terms of splitting from the Griffonian Republic. Their government is heavily modeled off the Spanish Popular Front of the 1930s. Unlike the direction Communist China took, Skynavia proudly upholds democratic socialism and rejects totalitarianism.
Greifwald: Luxembourg by default, becomes Free Territory of Ukraine if they go communist.
Prywhen/Brodfeld: Romania
Rumare: Wales
Longsword and Hellquill: Lithuania, Estonia, and Latvia, especially as ruled by the Livonian and Teutonic Orders. Somewhat like the Changelings, Hellquill also has Nazi Germany aspects
Asterion: Greece
Gryphus: Poland
Sicameon: Spain
Baltimare: Revolutionary Catalonia, the libertarian socialist side of Baltimare in particular
Confederation of Southern States: Confederate States
Free City of Romau: The Papal States and the Vatican with a dash of Ancient Rome
Aztlan Free State/Aztlan Empire: The Aztecs with a dash of mid-20th century Central America (El Salvador, Guatemala and Honduras).

The Federation: As the name implies, the River Federation is this if formed — although its membership can be a bit nasty and depending on who takes the lead even a harmonic Federation can be iffy on pony rights.
Flock of Wolves: The Griffonian Empire's security apparatus at the start of the game is so decrepit and muddled by red tape that one Flavour Text recounts the story of the secret police happening upon the location of a shootout between two rival gangs in an Abandoned Warehouse. Not only were both gangs armed with police-issue weaponry, but both gangs ultimately turn out to be secret police fronts, with neither (nor the secret police's investigators) having been aware of the other's existence.
Fun with Acronyms: An activist group in Manehatten is called the "Equestrian Equality, Emancipation and Education!" aka "EEEE!"
Genre Shift: For both Hearts of Iron and MLP. For MLP:FIM, its characters are in a world akin to our's on the eve of World War II, and thus problems aren't going to be solved by the magic of friendship as opposed to war, diplomacy and economics. Once you step out of the Pony-Changeling conflict, the mod makes heavy use of Fantasy Counterpart Culture and No Historical Figures Were Harmed (Kingfisher is obviously Huey Long and Lavender Berry is Lavrentiy Beria for instance) to see what would happen in a Hearts of Iron game if our world's nations, problems and figures were in a fantasy setting while inhabiting the bodies of mythical creatures. And within the mod, the conflict between the Arcturian Order and Dread League is straight up fantasy, with both nations having been lost time and centuries behind anyone in terms of scientific advancement and technology. With some elements of mystery, it's almost closer to the spirit of the show.
Good Republic, Evil Empire: The dynamic between the Griffonian Republic and the Griffonian Empire: the Republic is a democracy (or at least aiming to be one) that can eventually adopt Harmony as their ideology, and will always work to improve the livelihood of the griffons if they are victorious, even if they become dictatorial for a certain time. The Empire is a decaying aristocratic monarchy with no possibility of peace or democratic reformnote until 1021, fourteen years after the start date, when Grover VI comes to age and the Regency ends., and aims to reconquer their lost territories to re-establish their hegemony.
Good vs. Good: It is possible for a strongly democratic Socialist Republic of Skynavia to go to war with a strongly democratic Griffonian Republic, due to the irreconcilable divisions in the two's ideologies and the bitter grudge between both states.
Grim Up North: Northern Griffonia is a desolate place, and one of the most remote and desolate regions of this already awful region is where the Dread League resides, planning their world conquest.
Guide Dang It!: If you want to play the more unconventional routes and secret factions, you better have a guide open in a separate window if you wish to know how to even unlock them.
Hand Wave: Averted when it comes to the Elephant in the Room regarding how ponies and other creatures without any hands can wield guns and other machines that need fingers while building infrastructure. There are various explanations provided ranging from telekinesis (unicorns), claws (griffons, hippogriffs, and dragons) to technological adaptation and modification (non-unicorn ponies, yaks, and other hooved animals). Weapons can also be fired from the mouth or strapped to the side like Fallout: Equestria. This technological discrepancy is even shown in the game by having the races that cannot use weaponry properly be very backward like the polar bears, penguins and yaks.
Historical In-Joke:

The name of the leader of Haukland, Hermann Meyer, is a reference to Hermann Göring, who once said that "If one [enemy bomber] reaches the Ruhr, my name is not Göring. You may call me Meyer." The bombers did reach the Ruhr, and Hermann Meyer became a joke name for Göring.
A Griffonian Empire event mentions the publication of a book named "Of Things That Never Happened" by author Barys Solartail, which follows the life of a Republican terrorist named Ropshin, and some critics have pointed out that at times it feels as if the character and the writer are the same person. This is a reference to real life Russian right-wing revolutionary Boris Savinkov of Kaiserreich infamy, who wrote a book titled "Of Things That Never Happened" using the pseudonym Ropshin.

Game Within a Game:

As the Crystal Empire, attempting to bring back Sombra will start a small choose your adventure as you play a regular citizen of the Crystal Empire who stumbles upon a secret society dedicated to bringing back Sombra.
A similar choose your own adventure game is present in Longsword if the socialist path is picked. Your goal during it is to lead a group of partisans into Hellquill in order to contact allies there.

Gondor Calls for Aid:

Stalliongrad can come to the aid of Equestria in the Changeling War, either via Equestria requesting help via a focus, or when Equestria is losing badly.
Should Equestria be defeated by the Changelings, New Mareland can harbour the Equestrian government, and call for aid not only from the Hippogriffs, but all pony and Harmonic countries to form a giant alliance.
Harmonic Olenia can call Equestria to their defence, which early enough in the game is usually a Awakening the Sleeping Giant moment.

Hidden Elf Village: The Arcturian Order and Dread League are completely isolated from the rest of the continent, due to their geographic location (the inhospitable far north) and the fact that the Order deliberately wants to remain isolated and turns away outsiders. They have a special "Detached Country" level of development, which blocks all attempts at diplomacy and gives them an 800% penalty to research speed. The two countries are so isolated that the Order is still using swords and shields while the rest of the world had adopted firearms.
Heel–Face Turn: There are multiple cases of evil characters becoming good. If they happen, all of them stick. No Heel Face Revolving Doors. This is mostly for the sake of not making event chains and focus trees excessively complicated.

You can try to coax Rosa Maledicta to do one if you play as the Arcturian Order and manage to defeat the Dread League. If you make the right choices, she can make that turn for good genuine! A surprising spark of idealism in a mostly cynical universe.
If Thorax's rebellion goes off, his rebel faction has a focus to convince his brother Pharynx to join his side.
In Diamond Mountain, one possible way for Princess Molly's Harmonists to take over and disband the slave system is for her father, the Supremacist King Rover Diamondshield to decide to hand over power to Molly and let her do her reforms.

Home Field Advantage: Olenia, which faces an almost unwinnable fight, gains focuses to build mass forts, has a border with poor infrastructure, has racial tech specialised in fighting in cold and mountains, and is generally designed to make Changeling life as miserable as possible on the defense.
Hurricane of Puns: Fitting with the source material, a truly staggering number of place names are puns that combine a real world place name and a word associated with the primary species inhabiting the place, even those that never showed up in the show, such as Thessaloneighki (Thessaloniki) or Feathisia (Frisia). This also extends beyond places - characters, design companies, and sometimes even equipment items will also incorporate similar puns.
Icon of Rebellion: The symbol of communism in Equestria at War is the Hammer and Horseshoe.
Irrational Hatred: Played for Laughs with Duchess Gabriella Eagleclaw's (non-aligned) aristocratic Griffonian government, who seem to really despise the empire's Niederer Adel (lower nobles and peers, whom they consider upstarts and peasants diluting the nobility's gods-given awesomeness), despite (or in spite of) the fact that they primarily depend on the peers' support against the theocratic (and highly anti-aristocratic) Archon Eros.

"The insurrection of 978 has done wonders in culling the number of peers, yet there still remains a large amount of them, who hold little more than a fancy title before their name. [...] While we loathe to work with these... lesser nobles, we value more our continued safety and tradition. A deal can be made, certainly."

Jack-of-All-Stats:

Pony Mage support companies don't necessarily excel in any one category, but they do a little of almost everything. They can provide recon like proper recon companies, they can provide initiative like signal companies, they can provide ponypower trickle back and experience retention like field hospitals, they can provide breakthrough and armor like tanks, they can provide piercing like an anti-tank company, they can provide air attack like an anti-air company, and they always contribute at least a little soft attack like recon and engineer companies. They're not as good at any of this as dedicated companies, but there's absolutely no reason they can't be paired with more dedicated support companies, save for the fact that no division can have more than 5 support companies.
Changeling Infiltrator companies can combine significant hard and soft attack like various support artillery companies, initiative like signal companies, reconnaissance like recon companies, and resistance suppression like military police companies, though much like pony Mage companies, they don't excell in any one of these areas like more dedicated support companies.

King on His Deathbed: Emperor Grover V is the terminally ill Griffon Emperor of the Griffonian Empire. His death throws the Empire into chaos.
Land of One City:

The Free City of Romau is an independent city state located between Feathisia, Greifenmarschen, and Yale.
Our Town is an independent town holding on to the Equalist ideology, located on the northern border of Stalliongrad.
The Barony of Rumare is a land of one island, located on a tiny island in the middle of the Rumare lake in central Griffonia.
The City of Flowena is another independent city-state located between the Empire and Aquileia.

Luck-Based Mission: A lot of nations surrounding Equestria depend heavily on Equestria being unstable to succeed. Supremacist Buffalo state for example, relies entirely on Equestria being in a war with the Changelings or being in a civil war to have any chance in expanding.
Luke, I Am Your Father: The rumours about about Enrico being an prince of Brodfeld is true.
Magitek:

Starting around 1010, countries start developing powerful magical rifles that use magical crystal cartridges to shoot powerful magical blasts that make them significantly more potent than standard firearms.
As a part of the improved technology tree in the mod, countries also get an additional Race-specific technology screen. These generally involve using race-specific magic or powers to enhance the military/industrial capabilities of the country, such as improving industry with Griffon machine enchantments, improving strategic planning with Deer seers, and improving air combat capabilities with Pegasi weather manipulation.

The Magocracy:

The Barrad Magocracy, a nation of dark spellcasters who fled Wittenland to continue their magics unhindered.
The Kingdom of Wittenland is a nation of magic-using unicorns. Their monarchy is meritocratic; a challenger may usurp the monarch via magical duel, if they have the support of enough nobles. In practice the duel is often a formality, and many Wittenland monarchs have simply stepped down and handed over the throne upon seeing the support their challenger had gathered.
If Shinespark is allowed to return as the new chieftess of the Firtree Villages, she lifts their Ban on Magic and transforms the villages into the Firtree Magocracy, which can either become a bandit state or a necromancer state, depending on if they focus outwards or inwards.

Mêlée à Trois:

In the County of Longsword a three-way civil war erupts between Count Pallas Dusktalon's Reformisten, Conrad Silvertalon's moderates, and Starry Night's communist partisans.
The Equestrian southeast can fall into a four way civil war between Luna's loyalists, Celestia's loyalist led by Daring Do, Baltimare communists, and the natives led by Dr. Caballeron.

Merchant City:

The city of Skyfall is a major trade city located on Western Griffonia, and flourished after the fall of the Griffonian Empire.
The Free Towns of Gryphus is a union of many merchant city states governed by a council, and obtained their independence after the fall of the Empire.

Multiple Government Polity: The River Coalition starts out as The Alliance, but on the path to becoming the River Federation, begins to fuse all the different nations of the coalition into a greater Federation.
The Necrocracy: The Dread League is a half-and-half example even before Rosa Maledicta turns into a lich or vampire queen. The league is governed by a cabal of necromancers (most of them liches) and a coven of vampire lords. The mooks are hordes of ghouls, zombies, skeletons and vampire thralls.
No Communities Were Harmed:

Las Pegasus is a dead ringer for Las Vegas.
Likewise, both Vanhoover and Baltimare are loosely based on Vancouver and Baltimore respectively, though they tend to take inspiration from real life communist countries.

No Good Deed Goes Unpunished: Playing as the Griffonian Empire, you get the chance to harbour the changeling general Thranx, who'd much rather serve with his griffon friends than return to Chrysalis' war-torn Changeling lands. If you grant him asylum, Chrysalis will formally request that you extradite him. If you do, she will have him executed for treason upon return. If you don't, there will be a diplomatic penalty. And then Chrysalis will have him assassinated. Either way, he will have no chance joining your side as a playable general for very long. The kindest option is to refuse sheltering him outright.
No Historical Figures Were Harmed: Many. Especially many of the Fantasy Counterpart Culture nations are full of ministers, leaders, generals and scientists inspired by their real life equivalent:

Wingbardian Fascist leader Giulio Beakolini is pretty blatantly based on Benito Mussolini.
King Garibald Talonuel III of Wingbardy is a griffon version of King Victor Emmanuel III of Italy.
Pretty much the entire lineup of generals in Wingbardy correspond to real Italian generals, with Griffonized portraits and names altered with a "G" at the start of their name. (e.g. Italo Balbo -> Gitalo Galbo)
The Rozenkamp brothers are based on the Strasser brothers, and are likewise Commie Nazis that advocate for a centrally planned worker's republic that is also ultranationalist.
Cricket Chafer, the communist leader for the South-Eastern Socialist Republic (Baltimare after it wins the War in the South), is based on Nikita Khrushchev. His strangely realistic portrait is based on a memetic photograph of Khrushchev holding a cob of corn.
Most of the Gryphian Host leaders correspond to historical leaders of Ukrainian and Cossack history: Harmonic leader Borad Gfifnitsky is based on Hetman Bohdan Khmelnytsky who led the Cossack uprisings against Poland, the Supremacist leader Yeven Krawvelets is based on the OUN founder Yevhen Konovalets, the Communist leader Cornilo Khurshevich is another take on Nikita Khrushchev with a reference to his memetic corn obsessions, and the non-aligned counter-coup path leader Pavel Vereskopadsy is based on Pavel Skoropadsky who briefly led post-WWI independent Ukraine, mixed with a little of his many great uncle Hetman Ivan Skoropadsky. Only Caras Bulba, the initial non-aligned Host leader who dies very early, is not based on any historical person, but on the book Taras Bulba which is about the romanticized depiction of Cossacks.
The totalitarian leader for the South-Eastern Socialist Republic, Lavender Barry, is based on Soviet secret police chief Lavrentiy Beria.
President-Marshal Kemerskai is a Composite Character of Chinese revolutionary Dr. Sun Yat-sen and military dictator Chiang Kai-shek. His name and title, meanwhile, allude to Alexander Kerensky, Minister-Chairman of the short-lived Russian Provisional Government.
One of the generals for the Socialist Republic of Longsword is named Abba Povner, a reference to Abba Kovner, a Jewish partisan in World War II.
The anarchist leader for Greifwald, Nestor Bernier, shares his name with famous Ukrainian anarchist Nestor Makhno.
The name of the Supremacist leader of Farbrook, Hermane Gering, is based on Luftwaffe chief Hermann Göring. Aside from the name and ideology, little else is shared between the two however.
Olenian Field Marshal Carl Gustav Mantlerhim is based on famous Finnish general Carl Gustaf Mannerheim.
The leader of the Changeling protectorate for Olenia is named Vidkun Hjortsling.
The head of state of the secessionist Confederation of Southern States is named J. D. Neighvis, a parody of Confederate president Jefferson Finis Davis.
The hardline segregationist leader of New Mareland, Picket Fence, is loosely based on the hardline segregationist US politicians George Wallace and Strom Thurmond.
The Kingfisher, the charismatic politician of New Mareland, bears a suspicious similarity to a certain Huey Long.

Normal Fish in a Tiny Pond: In comparison to other countries in the continent, the Griffon Liberation Army/Prywhen is a poor and backward state, however in comparison to their even poorer neighbours, they're practically a military and economic powerhouse that can easily steamroll their neighbours early game. Without proper buildup, they easily fell apart when faced with the actual heavy hitters of the continent: Wingbardy and Griffonian Empire. Played well, they just keep rolling.
One Nation Under Copyright: Several nations get the chance to take an ultra-capitalistic route, usually resulting in this trope. Nova Griffonia even gains a (TM) at the end of its name.
The Order:

The Arcturian Order is an ancient order of holy knights founded to keep the undead to the North of the Griffonia continent at bay.
The Knightly Order of Hellquill is a Griffonian Empire knightly order founded to fight against the ponies of the Riverlands. They were granted their captured territory as a reward for their actions.
The County of Longsword is formed from a similar Knightly Order as Hellquill, and is ruled by Count Pallas Dusktalon after gaining its independence.
The Order of Opinicus is a Knightly Order founded by the Empire in the Free Towns of Gryphus to defend their Empire's southern border. Even after Gryphus declared independence from the Empire, the Order persisted and are as fanatical as ever.

Omnicidal Maniac: Rosa Maledicta, Leader of the Dread League, plans to unite the council of necromancers on a mission to exterminate all life and make the undead rule the entire world, after which they also will be extinguished.
Outside-Context Problem: Due to how easy it is to get annex war goals from focuses, especially in Griffonia, it is very common to find yourself on a warpath of a superior outside force when you are in the middle of development and your own story. Many narratives were often cut short as a result of being conquered, rendering their personal struggles moot.
Patched Together from the Headlines: Shortly after General Thranx defects to the Griffonian Empire, he is killed by an assassin sent by Chrysalis who laces his tea with poison. This is in several ways reminiscent of the Litvinenko and Skripal poisonings.
Pint-Sized Powerhouse: The Free City of Romau punches well above its weight militarily, and is, even if AI-led, capable of fielding several divisions of mountain troops and other special forces supported by high-level defensive structures. Any attempt to conquer it by any of its much larger neighbours (and even, say, the Griffonian Empire) is sure to rake in dozens of thousands of casualities on each side, since maneuvering past their positions generally isn't an option. Even then, unless the attacker outnumbers them heavily, Romau can actually turn the tide and drive the enemy backfar beyond city limits. In any case, Romau will inevitably put up a tougher fight than either of its much larger neighbours Yale and Greifmarschen.
Politically Active Princess: Princess Luna not only becomes politically active, but accidentally finds herself declaring a democratic referendum, the campaign for which she must lead.
Plot Tumour: The Griffons, a minor side race in the show, now have a whole continent which has consumed more work, events and code than the ponies. Which said, their mostly offscreen history and more fractious, morally-grey attitudes arguably make them more suited to non-canonical expansion.
Plunder: Some bandit clan "nations" like the Sunstriker Clan and Blackrock's Bandits have special mechanics for raiding other countries, from which they gain loot and use to build their "country".
Proud Warrior Race Guy: The griffons have a rich martial culture, and greatly honor their knights. Combined with their greediness and selfishness, this means that the Griffonia continent is filled with near-constant warfare, as everyone wants to claim their glory by warfare.
Schizo Tech: Technology in Equestria at War runs the gamut from pre-Industrial (and even pre-Gunpowder when it comes to the melee weapons that some nations use) to nuclear era technologies. Race-specific Magitek are sprinkled on top.
Secret Circle of Secrets:

Cult of Sombra, which seek to return Sombra to the Crystal Throne.
The Nightmare Cult, who seek to bring back Nightmare Moon.
The Woodpecker Society of Skyfall is a shadowy cabal of rich griffons that wants to turn the country into a paradise for the wealthy and unscrupulous.
The Masons of the Kingdom of Brodfeld are in truth an extremely secretive religious group with desires to take over the world through subterfuge and bring their orderly rule to all.

Shout-Out:

The Griffonian Frontier and bandit leader Virgil are a reference to Someguy2000's New Vegas Bounties.
The Three Archons are an indirect shoutout to the Three Pashas.
Streamer Conquering History Games is a general in Stalliongrad.
One of the loading screen quotes is Apple Bloom saying "Buy some war bonds!"
One of the hireable government officials is the Nuclear Scientist, that gives a boost to researching nukes. In the case of Equestria, this role is filled by Fluttershy!
The Barrad Magocracy is ruled over by a group of five amoral researchers, carving up the land with their often pointless experiments, and who lobotomize people to build their army. The only difference between them and the Think Tank is they haven't put their brains in jars.
In the Greater Equestrian Union route for General Secretary Dark Wing in Stalliongrad, one of the military focuses is called Let's Get Dangerous.
The Communist leader for Diamond Mountain, the Diamond Dog nation, is Clifford the Red.
Several names and concepts are borrowed from Warhammer 40,000, ranging from the Changeling city of Vraks to the Solar Empire going full Imperial Cult under the God Empress path. There are also shoutouts to the original Warhammer in the form of multiple Griffon Knightly Orders, who name themselves things like the Order of the Panther, the Order of the Blazing Sun, and more.
The name of a theorist in Gryphus is "Grzegorz Brzęczyszczykiewicz", which is a popular Polish meme originating from a Polish comedy film named How I Unleashed World War II.
One of the Olenian military ministers is named "Spurdo S. Perkele", referencing the Finnish memes Spurdo Spärde and Perkele.
The faction of the Griffonian Empire and its vassals is called the Reichspakt.
The feuding House Eyrie and House Erie both have banners featuring a moon and falcon.
One of the major advisors for Equestria is Dotted Line, who publishes a paper that kickstarts Equestria modernizing its military. He's also the protagonist of the Equestrian Civil Service fanfics.
An admiral for Equestria is pretty clearly a ponified Yuudachi.
Sooty is somehow a general for the Changelings.

Slap-on-the-Wrist Nuke: Subverted - unlike unmodified Hearts of Iron 4, nuclear weapons kill civilians and leave long-lasting fallout in addition to shredding divisions' equipment and wrecking buildings.
Solar and Lunar: This trope, already strong in the original show, is taken further in Luna's attempt to welcome batponies to Equestria. If she succeeds, it is implied that Equestria's long stagnation has been a result of Luna's absence and inability to live up to her role, to bring change where Celestia brings constancy.
Sore Loser: Queen Chrysalis, and the changeling species in general, is resentful from losing against Equestria right when it was almost in their hooves. She will have no qualms about going into open war to take her revenge on Princess Celestia.
Sufficiently Analyzed Magic: A large portion of the pony racial tech tree is devoted to applying the scientific method to standardize and enhance unicorn magic to increase their effectiveness in combat.
Sugar Apocalypse: Although Equestria was never a total Sugar Bowl in canon, it is still a generally cheerful, colorful place where every problem from interpersonal conflicts to supernatural invasion is beaten by The Power of Friendship almost as soon as it occurs and most people live in, well, harmony. This mod shows that cheery façade collapse. Perhaps most illustrative is a loading screen quote from Twilight about the abandonment of cutie-mark-based jobs, because while a pony might have a balloon or soda pop cutie mark, they're needed as an industrial welder or infantrymare.
Technophobia: Farbrook and Firtree have extremely strong traditionalist sentiments and their people strongly reject modernization. As such, they have a special industrial focus tree with two mutually exclusive sides, one for gradual industrialization, and one for rapid industrialization. The rapid industrialization tree has significantly greater payoff, but if their stability drops too low in the rapid industrialization path, a revolt can happen.
Unstable Equilibrium: Leave any expansionist nation/faction alone for long enough, and they will go through your best troops like a hot knife through butter when they eventually come knocking on your door. If they are passive after reaching a certain point instead, cross that faction off your "to conquer" list as they likely have around 300-500 divisions worth of troops.

The Herzland regions are very guilty of this, as nothing short having every other vassal simultaneously declare war on the Imperial Heartlands alonelike the aftermath of Ferdinand Dawnclaw's coup can make the match-up remotely even due to how underdeveloped they are in comparison. If you are playing as a vassal state, once you see one of your fellow peers get annexed, kiss goodbye to your chances of victory and play another country as you are wasting your time.

The Usurper: At the beginning of the game, the deer Kingdom of Olenia is ruled by Johan, bastard son of the late King Aldar II, and the true heir, Velvet, is hiding in Equestria. Things can remain that way or change in multiple different ways.
Vestigial Empire: Griffonian Empire, which has lost a large amount of territory in the past, and even its heartlands are ruled by other major noble houses that might break away at the first opportunity.
Video Game Time: Despite HOI4 being better at this than most games, the production spike that even primitive nations can achieve over the decade is still present, and many of the nations start with crippling, civilisation collapsing maluses that can be reformed away with a year.
We Have Become Complacent: Equestria is this. Its military path opens with a long awaited report damning the government for its inactivity in the face of rising threats, but even this is not enough - Equestria cannot shake off its complacency until war is nearly upon them, bringing in emergency reforms
Weird Crossover: Its My Little Pony: Friendship is Magic meets World War II. The weirdest thing is how well it works. The extensive use of No Historical Figures Were Harmed even gives us a bunch of Fantasy Counterpart Culture versions of Earth's 19th-20th century generals and politicians to interact with the show's characters.
Wutai: Averted. The developers have ruled out a Japanese nation, despite a large amount of other nations inspired by South East Asia. However, though no nation has explicit Japanese influences, the Lake City restoration path is based on the Empire of Japan during WWII.
You Cannot Kill An Idea: Zigzagged. Despite the destruction of the Aquileian Republic the republican dream still burns in its citizens. However, it is possible for the Kingdom to eventually stamp out this belief, with one of the focuses along this route literally being called "To Kill an Idea"
---
Sours: https://tvtropes.org/pmwiki/pmwiki.php/VideoGame/EquestriaAtWar

Welcome to the fan run wiki for

Equestria at War, a mod for the Paradox grand strategy game Hearts of Iron IV. It is set in the world of the cult TV hit My Little Pony, and expands on the existing show elements of conflict, industrialisation, and magic into a full blown setting for war and politics.
Two Eagles 1.9
The realms of the Griffon Southwest are on breaking point.
In the Shadow of Mountains 1.8
In the shadow of the mountain, catastrophe lays in wait.
Equestria
The age of harmony is ending... will Equestria survive?
Changeling Lands
The Hives work towards one goal - Vengeance.
Introduction
Countries
Background
Mechanics
Contribute
Sours: https://equestria-at-war.fandom.com/wiki/Equestria_at_War_Wiki
Welcome to the official Equestria at War Fimfiction group!
Equestria at War is a community mod for the grand-strategy game Hearts of Iron IV, made by Paradox Interactive. We have made it our goal to create a high-quality, custom world of Equestria for the game, aiming to ensure a maximum amount of replayability and enjoyability.
You can find the mod here
Also make sure to join our own Community Discord Server!
This group is dedicated to stories set in the world of Equestria at War and for its fans . We highly encourage creativity, and would love to support the stories people create!
The Rules are simple:
1. Normal Site rules and guidelines apply.
2. No extremism of any kind.
3. No Thread spamming.
4. Civilized behaviour, if you please.
5. Stay on topic. This group is for the mod, after all.
6. No self-promotion. If you wish to have a story promoted, consult an admin and we'll see what we can do.
7. Post stories in the correct folders.
Sours: https://www.fimfiction.net/group/212917/equestria-at-war
At war equestria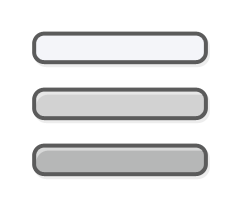 This item has been removed from the community because it violates Steam Community & Content Guidelines. It is only visible to you. If you believe your item has been removed by mistake, please contact Steam Support.
This item is incompatible with Hearts of Iron IV. Please see the instructions page for reasons why this item might not work within Hearts of Iron IV.
Current visibility: Hidden
This item will only be visible to you, admins, and anyone marked as a creator.
Current visibility: Friends-only
This item will only be visible in searches to you, your friends, and admins.


This item has been added to your Subscriptions. Some games will require you to relaunch them before the item will be downloaded.


Sours: https://steamcommunity.com/sharedfiles/filedetails/?id=1826643372
World of Equestria - Equestria At War Lore
What I could not know in my whole life. But painfully tempting prospects opened up to me. Ask if you have learned who I was in my past life, which beginning is more. In me - masculine or feminine.
You will also be interested:
And here. Some kind of street punks. How low. The impudent hand nimbly climbed under my short skirt and fingered all my slit. The second came up from behind and did the same with my ass.
22811
22812
22813
22814
22815