We tried an at-home gel manicure kit. Here's how it went. | Damn you, social media ads
During the Covid pandemic, we've seen people do some wild things to get their nails done. There have been the women doing manicures through the mail slots in their front doors. There's the mobile manicure truck that's cruising around New York. And, as the ads all over Instagram and Facebook have let me know…there seem to be plenty of at-home gel manicure kits.
Even while some salons are opening up in some states, not everyone feels comfortable getting a one-on-one service like a manicure — including me — so yes, I succumbed to the temptation and typed in my credit card number.
(Let's just say my live-in 12-year-old manicurist just wasn't quite meeting my professional expectations.)
if you're thinking about purchasing an Ohora gel manicure kit, or a similar at-home option, here's how it went.
Other reviews in our "damn you social media ads" series, in which we buy and try the products
showing up in all of our social feeds:
The Earthling Co.'s bar shampoo
Hairstory New Wash shampoo
The Ordinary skincare and makeup
Etee reusable food wraps
Glossier Balm Dot Com Universal Skin Salve
Inkbox semi-permanent tattoos
Function of Beauty custom shampoo
FLEX disposable tampon alternative
Thrive Causemetics Infinity Waterproof Eyebrow Liner
True & Co. Second Skin bra
Bombas socks
Which at-home gel manicure did I use?
I'm not a frequent salon patron, but I do love a gel manicure because it actually stays on — unlikes regular nail polish, which I tend to ruin before I even make it back to the car.
So the social media ad that sucked me in was for Ohora, mainly because you get a free UV lamp with the purchase of the nail color set. (Use code FREELAMP when you check out.)
I clicked through Instagram, chose a set of nail colors, and checked out.
To be honest, I expected I'd be waiting months for my purchase to arrive. Because, Instagram ads, right? (Why do I keep buying through them?) But within a week or s,o I had a package on my porch right from South Korea.
It came so quickly, that I first thought it was something related to my daughter's adoption agency in Seoul. But, surprise, it was my gel manicure kit!
What styles do they offer?
Before I talk about how they work, I want to point out that Ohora's angle is all about the bling. They have jewel-encrusted nails. Wild metallic inlay designs. There's a lot going on here — and I admittedly am someone who prefers my nails clean, short and simple.
Typically, every nail in the set is a little different from a design standpoint. I'd say their target is probably more today's teens and millennials than their moms (ahem, me).
They do offer a few options that are all one color or design, and if tip: if you're looking for those, know that they were much easier to find from the Ohora website page on my laptop, versus the mobile version.
Eventually I found a fun set that was primarily navy blue, with one accent nail in a shimmery gold. Why the heck not, right? It's a fun, at-home manicure and I'm not seeing anyone professionally anyway. So I went for it.
What comes in an at-home gel manicure set?
The Ohura set arrived with my free UV light, as promised. It's about the size of a computer mouse, with little fold-out legs so it stores compactly. It's pretty flimsy, but it does the job.
I also received two alcohol prep pads for wiping down your nails before you apply the color, a tiny nail file and wooden "orange stick,"  plus two sheets of "pre-cured gel manicure" stickers, as you can see in the photo above.
Actually, stickers isn't really the right word for them. They're pre-cured strips of gel nail polish that are bendy and flexible. You can stretch them to fit your nail if you need to. To me, they feel the way my salon gel-manicure feels when it peels off…but maybe a bit stretchier.
How do you put on your own gel manicure?
-Each pre-cured nail strip comes on a transparent sheet, so you can hold it up over your nail and choose the right size before applying.
-Tip: err on the narrower side and stretch it to fit. If you select a piece that's too wide, it won't adhere correctly to your nail around the cuticle.
-Peel off the gel decal and stick it to your fingernail.
Note that for me, the hardest part was actually getting the backing off the pieces of pre-cured gel. In fact, it was frustratingly hard, especially with a partially applied set of nails on one hand. I finally figured that the best method is bending the sheet through the center (between the two rows of nails) then pulling each one up from the middle to the outer edge. Updated 09/2020: I ordered a second batch of Ohora gels, and this time they were very easy to remove from the backing. 
-Press firmly onto your nail all around the edges, then trim it with nail clippers.
-File the edge, then cure it with the UV lamp up to three times. Be sure you press all the edges thoroughl yand firmly first! I had missed one before I cured it in the lamp, and it kind of drove me crazy.
How well does an at-home gel manicure come out? And does it last?
Ta-da! I did it all by myself!
I was actually really pleased with my finished look! What do you think?
I think it could have passed for a salon manicure — minus the professional cuticle prep, lotions, and delightful hand massage.
After my DIY manicure, I went swimming with the kids on two different occasions that week. During the second pool trip, around day 4 or 5 after of my manicure, I started to notice a slight bit of peeling at the edge. It wasn't visible to me, but I noticed that if I ran my hands through my hair, it would catch.
Because I'm a fussy person who can't leave well enough alone, I removed the gel color at that point. But in fairness, I imagine it would have lasted longer if I hadn't picked at it.
So…don't pick at it.
How do you remove it?
The biggest headache about a salon gel manicure is having to return to the salon and pay again to have it taken off. In fact, I usually peel mine off at home. (I know, I know. It's terrible for my nails.) That's why I loved how this DIY gel manicure basically just pops right off, like one solid, hard piece of plastic.
Think: Lee Press-On Nails. (Remember those?)
Now the recommended method is to use the narrow orange stick to gently pry the color free from your nail. However I just used my own fingernails, not the wood stick, and it worked fine.
My teen daughter complained that it hurt her to remove the gel. So I'd say you do have to be gentle since the single solid piece is not flexible.
Some weird things I noticed about my home gel manicure.
For some reason, the finish on some of my gel pieces was matte and others were shiny. Look closely at the photo above, and you'll see that my pinky finger has a different finish from the others. They weren't marked matte or glossy, so I had to just guess as to what I was getting. I even wondered if maybe I was removing them from the backing incorrectly.
Ultimately, I didn't want to waste pieces by guessing, so I just kept the mix of matte and gloss. (Go ahead and laugh, manicure purists. I can take it.)
The second weird thing I noticed is that every pre-cured gel piece is a slightly different size. Obviously, I expected some to be thumb-sized and others to be pinkie-sized, but it didn't appear that there were any two that were exactly the same.
This means it's a bit of a guessing game when it comes to your middle fingers.
Is an at-home gel manicure kit worth a try?
 Not me. Clearly. Look how perfect her nails are!
Bottom line: The Ohora kit is easy to use, yields nice-looking results, and is very affordable.
At just $11.50 to $17.00 for one kit — enough supplies for three complete manicures, if you can make the sizes fit correctly —  it's significantly more affordable than a salon gel manicure. The 30 individual pre-cured nails means you're only paying $4 per manicure for the basic set. That's a fantastic price!
However, it does only includes 2 prep pads, and you will have to carefully make sense of the different designs and sizes if you want to squeeze three full manis out of the kit.
Ultimately, I will order again. Even if it's just for a fun quarantine date night with my daughter, and I end up removing the gel after a few days.
Just the experience of hanging out together and putting them on was fun enough to make it completely worth it for me.
For our "damn you, social media ads" series, we purchase all products ourselves and give everything a thorough try, to give you our best, honest review. If your results differ, we'd love to hear about it. 
Tags: beauty products, cosmetics, Damn You Facebook Ads, fashion, nail polish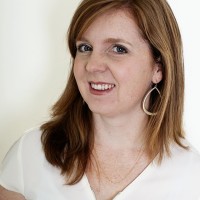 Written by Kate Etue
Senior Associate Editor Kate Etue divides her time between the book industry, checking out the newest trends for kids, whipping up our weekly meal plans, and homeschooling her children in a cool suburb of Nashville.
Bio
Twitter
Instagram
Sours: https://coolmompicks.com/blog/2020/08/05/at-home-gel-manicure-kits/
Semi Cured Gel Nail Strips - Gel Nail Stickers 20PCS Gel Polish Nail Strips Vanity Table Nails Gel Strips Waterproof Gel Nail Wraps with Nail File and Stick LISIBOOO
200 ratings Write a review
Item #:
IDR333378
Order now and get it around Friday, October 22
Note: Electronic products sold in US store operate on (110-120) volts, a step-down power converter is required for the smooth device function. It is mandatory to know the wattage of the device in order to choose the appropriate power converter. Recommended power converters Buy Now.
---
Product Details
💅【Semi Cured Gel Nail Strips】New style gel nail stickers are made from real gel nail polish ingredients, not plastic material. Gel stickers for nails are harmless to your nails and skin, lightweight and convenient to carry and store without taking up much spaceand will not cause any discomfort to your own nailsand ,vanity table nails gel strips comfortable to wear ,it gives the salon-quality thick and glossy finishing peculiar to gel nail.
💅【Package Contents 】One pack gel nail wraps contains 20 gel nail stickers,1 nail file,12 wood stick,you will have great fun making instant manicure at home or office,which make your nail art decoration more convenient,will perfectly satisfy your daily wa to have tailor-fit, instant fashion DIY nail art decoration demand.d.
💅【Easy to use】Our nail polish strips are self-adhesive, Semi cured gel nail wrap stickers are easy to put on,can be pasted on nails directly, cut the excess parts and use nail file to file the stickers along the edge of the nail, and cured by UV light. You can get salon-quality nail art in just a few minutes. Removal is also quite easy, peel gel nail stickers off by wood stick or fingers.Easy and fast DIY application and removal method even for beginners.
💅【Wide applications】our self-adhesive gel nail polish strips will be favored by most women and girls, just send gel nail stickers to your mom, sister, girlfriend, friends and more to cheer them up, applicable for parties, wedding, dating, daily life.
💅【Reminder】Cure the gel nails under UV/LED light for 60 seconds to make them stronger, harder and more glossy. According to the actual curing situation, if the gel nails are not fully cured, the curing time can be extended by 60 seconds. Ensure that any remaining gel nail wraps are stored back into the black bag, and use a sealing strip to seal the opening to avoid drying out.
| | |
| --- | --- |
| Package Dimensions | 0.3 x 0.2 x 0.2 inches (0.8 x 0.5 x 0.5 cm) |
| Item Weight | 1 ounces (28.35 grams) |
| ASIN | B09CYBDV92 |
| Brand | LISIBOOO |
| Color | Dark Green |
| Installation Type | Self-Adhesive |
| Unit Count | 1.00 Ounce |
Description
Color:
Dark Green
Have you encountered the problem of time-consuming and labor-intensive nail art? Nail salons are time-consuming and expensive. you can't do it by yourselves. It's troublesome to change styles and damage the skin of nails. semi-cured nail strip is a new generation of nail strip, are made of real liquid gel and cured (or finalized) by 60%. Gel nail stickers gives the pro-finish gloss and volume, fit most nail shapes and sizes,and gel nail wrap stickers is super easy to apply,after placing them on your nails and curing the remaining 40% with a UV lamp, the gel will completely harden, and the effect will be like applying colorful nail polish in a nail salon. With only a few simple steps, you can have the salon-quality soft gel nail polish at home. We have all the colors and styles you want. Long-lasting waterproof and Thin and light breathable Five minutes speed nail art,Just stick it on your nails made of real liquid gel and cured Can be creatively matched with a variety of popular colors Gel polish nail strips is great time-saving & cost-saving DIY manicure kit for the busy bees and nail art lovers, and a perfect gift option for your beloved family and friends. Time to say goodbye to "By appointment only". Each gel nail wraps ncludes 20 pieces in 10 different sizes. All are double round-edged 31mm-long nail stickers. We meticulously designed the shape to fit most of the nail sizes and lengths.
Customer Questions & Answers
No question and answer found
Customer Ratings
0 customers ratings
5 Star 0%
4 Star 0%
3 Star 0%
2 Star 0%
1 Star 0%
---
Review this product
Share your thoughts with other customers
Customer Reviews
No customer reviews found
Write Your Own Reviews
Only registered users can write reviews. Please log in or register
Sours: https://www.ubuy.co.id/en/product/3NDH9OYGG-semi-cured-gel-nail-strips-gel-nail-stickers-20pcs-gel-polish-nail-strips-vanity-table-nails-gel-strips-waterproof-gel-nail-wraps-with-nail-file-and
10 Best Nail Wraps And Stickers
Our Top 10 Lists help shoppers quickly and easily find what they need. Using an intense review and approval process (which you can learn more about here), we break down the best products according to what consumers most commonly search for and want.
Nail stickers and wraps are basically the unsung heroes of manicures. They provide you with the same gorgeous result of freshly painted tips, all without the hassle of scheduling an appointment, waiting for polish to dry, or dealing with chipped nails on day two. Most importantly, they're total nail saviors—no need to worry about the damage and dryness that normally occurs after acrylics or gel. And since there are hundreds of designs from basic nail colors to full-on nail art, there's a nail sticker for everyone. With that in mind, we rounded up a list of the Top 10 nail wraps and stickers on the web right now.
How We Found The Best Nail Wraps And Stickers
To round up this list, we used our data-driven algorithm that factors in best-selling buzz, editor recommendations, rave reviews, and more. Keep scrolling to discover the best nail stickers and nail wraps to date, plus easy-to-follow tips on application and maintenance.
Next up, shop the 10 Best Long-Lasting Nail Polishes. Opening image: @manime.co
Sours: https://www.rankandstyle.com/top-10-list/best-nail-wraps-and-stickers
I'm obsessed with these gel manicure 'stickers' that are all over Instagram
It finally happened: the Instagram algorithms got me. After months of scrolling past the same targeted ads for long-wear gel nail polish "stickers" that promise to leave you with a salon-quality manicure, I finally caved and ordered a few. And you know what? I'm obsessed with them. Let me explain.
We all have that one little thing we cling to in order to maintain some sense of normalcy, no matter how rough the going gets. Maybe it's a skincare routine or that (mythical, I'm convinced) habit of getting dressed for the day even if you're working from home — for me, it's doing my nails. Be it an at-home job with drugstore polish (my usual) or the occasional pre-pandemic treat of hitting the salon, nothing quite gets me feeling like a well-functioning human the way a good manicure does. My life? In shambles. My mani? On point. It's just got that way of elevating your entire state of being.
But when you're chronically ill and chronically busy, anything that requires the slightest bit of upkeep can at times feel tedious or even daunting. Add a pandemic to the mix and you might start wondering, why bother? This is where I was at, up until midway through this summer when I finally clicked that extremely persistent ad, went to the store's actual website, and let the sea of nail art take me.
Vanity Table, the South Korean beauty site advertising all over my Instagram feed, carries Ohora gel manicure kits that boast absurd simplicity for something that achieves two-week wear time: just stick them on your nails, trim to fit, and bake them under the UV lamp. There's no wet stage whatsoever, meaning no smudging risk at any point of the process and no way to mess them up even if you're terrible at painting your nails — because you're never actually painting anything. But don't make the mistake of shrugging these off as press-ons, this is the future.
Ohora kits sit at about $11 to $17 apiece. Each comes with three full sets of gel strips (as in 30 individual nails!!), meaning you've got backup if you mess up and rip one or need to touch-up a nail or two later on. Buyers qualify for a free UV lamp with purchase, but if for some reason you choose not to get that and don't already have one at home, Ohora's ultra-compact lamp costs just $18.
The key to the gel stickers' performance is a semicure design, according to the company. They're "made of real liquid gel but only cured by 60 percent," leaving the remaining 40 percent up to the UV lamp to handle. They're sturdy but flexible right out of the box and harden onto your nails under the light. I was skeptical, but it turns out this works beautifully. Unlike with a typical polish where precision is critical, you can be pretty haphazard about Ohora application and still end up with a great manicure. I say this having applied each set — I'm on number 5 now — while watching TV and only half paying attention to what I was doing.
My hands can be pretty clumsy at times thanks to inflammatory arthritis and I still managed, no problem. And they really do last. Each set has survived a full two weeks at least, only getting minor chips, if anything, in that time — and trust me, I am not careful. This simplicity also makes them perfect for anyone who desires cute nail art but can't actually do a good job of achieving that on their own. There are tons of styles, from solid colors to more intricately-detailed designs and even some flashy gemstones here and there. Did I mention they have pedicure sets, too? If you've been dying to get creative but lack the skills, this is your chance.
Gel stickers might not overhaul your self-care routine if going to the salon is something you genuinely enjoy, but it's a great stand-in during these pandemic times. And for the rest of us who prefer to just do the job at home, it's a game-changer.
I may exist almost entirely in loungewear now and haven't put on makeup more than four times in the last eight months, but come hell or high water, this manicure will be popping.
Sours: https://www.inputmag.com/guides/im-obsessed-with-these-gel-manicure-stickers-vanity-table-ohora-that-are-all-over-instagram
Nails vanity table
Shipping $ insane for such a mediocre product
The Finger Suite nails didn't adhere or stay on for 4 hours let alone a full day (followed all directions).
I paid 15.00 shipping for products almost totaling 28.00 dollars. When returning, I had to pay my own shipping- 12.00 for UPS.
To their credit the refund was swiftly processed, to the tune of 14.80. What a waste.
Buy from them if you want to pay insane shipping for a product you can pick up at any beauty supply.
Bad customer service
I ordered a set because my co-worker loves hers. I entered the code to get the free nail lamp. I didn't get the lamp. When I sent an email to vanity table they said since i put the code in first it canceled out the free lamp. I asked them to send me one, they responded that i could send my set of nails back, but it would cost me more to send them back. They could not help me at all. Very rude email. Do not plan to buy from them again.
This product would be amazing if it lasted like they claim
So these gel polish strips are pretty easy to work with, and look really cute. The problem is that the edges never quite seem to adhere the way they're supposed to despite any tricks I tried. The longest I've gotten so far out of a pair is about six days, the shortest is only a few hours before the nails started chipping. Nothing strenuous was being done, they just started chipping within a couple of hours of application.
Is vanity-table.com your business?
Claim your profile to access Trustpilot's free business tools and start getting closer to your customers today!
Claim your free business account
Sours: https://www.trustpilot.com/review/vanity-table.com
OHARA VANITY NAILS (GEL) REVIEW+TUTORIAL *WORTH IT?!*✨
No girls, I don't want to. Lera wrinkled her eyebrows. Please, for my sake, Im already completely sad, dont upset. Girls, I will not. Not.
You will also be interested:
Make-up and went to work. Her main goal today was to shine with beauty and radiate sexuality. The first to notice unusual behavior was Nikolai Petrovich, who looked at.
170
171
172
173
174