Share
For those of you who are hood poppers instead of button pushers at the car dealer, you understand the importance of knowing what's under the hood. You want to know that this vehicle is safe, reliable, and will last a long time. You may have the same concern when you consider wood-framed versus aluminum-framed RVs. Which RV construction method is the best?
Our discussion will take you into the skeleton of RV construction to show you the benefits of conventional wood-framed RVs and the newer extruded aluminum-framed travel trailers. We'll use real-world example RVs to show you the effects each frame goes through and the practical solutions. We'll also sort through the misconceptions about Azdel and show you what it can and can't do. Finally, you'll learn about one series of travel trailers that offers you the best of both worlds.
Defining the Two RV Construction Materials
The RV industry uses the term "Sticks and Tin" when they talk about travel trailers with wooden frames and corrugated aluminum shells. Conversely, those travel trailers and fifth wheels with an aluminum skeleton and fiberglass paneled skin are monikered as "laminated" RVs.
To keep our discussion practical, we've chosen two travel trailer examples similar in the floorplan, length, slideouts, and other features. The only main differences are their RV construction materials. Instead of talking in the abstract, we'll refer to these two coaches throughout the discussion, making it easier to follow. Both Keystone travel trailers are bunk bed models with a single slideout.
Wood Framed Travel Trailer: Keystone Hideout 272BH

Length: 30.8 Feet
Dry Weight: 6,101 Pounds
Exterior: Corrugated Aluminum
MSRP: $25,691
Aluminum Frame Travel Trailer: Keystone Passport SL 268BH

Length: 30.7 Feet
Dry Weight: 5,760 Pounds
Exterior: Seamless, Laminated and Gel-Coated Filon
MSRP: $31,757
What's the Best RV Construction?
There's a lot of information floating around about how RV aluminum frame construction supersedes wood frame RVs or vice versa. The truth of the matter boils down to your RV lifestyle and personal preferences. Did you know, until recently, Airstream used plywood for its subfloor?
We're going to show you how each frame measures up based on the common issues that arise. We'll point out which frame wins the category and how. You'll also learn how the lesser of the two handle the concern and find that the difference still makes it a quality travel trailer.
Aesthetic Appeal
When you look at our two example travel trailers, laminated fiberglass panels have a better look than the corrugated aluminum. The flat sides, aerodynamic front cap, and clean lines have a sleek style. RV manufacturers can do more with the paint and decals since they have a flat canvas. You'll notice that the Hideout relies on paint more than decals for its decorative style. The exterior bay doors interrupt the color scheme with their solid white panels. Top-end stick and tin coaches do match the panel painting to the sidewalls. Keystone doesn't do this on the Hideout to keep it affordable. Winner: Laminated
Cleaning
Even if you don't have a bad back or shoulder, cleaning an RV with corrugated aluminum siding can be a chore. The seams between the panels, edges, and other small spaces have to be done by hand. Using a power washer can result in stripping paint and decals from the skin. Fiberglass panels take less work. There are edges where feature panels meet the sidewall, but you don't have to deal with the siding seams. Many of those panels are flush against the wall, so your RV wash brush may take care of those areas. Winner: Laminated
Conduction & RV Construction
If you remember your high school science classes, you know that metal conducts temperature and wood is an insulator. Some feel that having aluminum studs on the roof during cold weather camping helps keep the snow and ice from piling up on the coach's top. The reality is, the aluminum frame often hinders internal climate control because it's conducting exterior temperatures. Aluminum framed RVs have wood trusses on the roof just like their counterparts. The insulator properties of the wood prevent conduction and create space for the fiberglass batt insulation. When it comes to conduction issues, wooden RV wall studs are the better choice. Winner: Sticks and Tin
Corrosion Resistance
Rot is the biggest problem with any type of human-made object that's exposed to the outdoors. Fungus, insects, mildew, moisture, mold, rodents, or other contaminants can ruin the integrity of an RV's frame long before you know it. The kind of wood used in campers goes through pressure treatment and other processes to minimize corrosion, maximize load-bearing properties, and stay as lightweight as possible. Oriented Strand Board (OSB), APA trademark plyboard, and other RV/Marine grade woods are more formidable than some metals. While their potency does decay with age, preventive maintenance maximizes its longevity. Winner: Laminated
Features
You will find that aluminum camper framed RVs are more feature-focused than their wooden sister coaches. If you look at the example coaches' interior and exterior features, the Passport has upgraded features. When the Keystone Designers created both travel trailers, the company set weight limits the team couldn't exceed. Since RVs built with laminated RV construction are generally lighter than conventional frames, the designers could add improved features that weigh more. A good example is the interior feature choices Keystone made. The Passport has name brand vinyl flooring and furniture while the Hideout doesn't. The wood-framed Hideout's furniture and floors are good, but Keystone went a step further with the Passport. If you look at the interior photos, you can see the difference. Winner: Laminated
Insulation
Manufacturers use rigid foam insulation in the sidewalls of RV aluminum frame construction. Conventional wood-framed travel trailers and fifth wheels have fiberglass batt in the sidewalls. Both construction methods use the batt insulation in the floors and ceilings to maximize the coach's R-value (the rating of how well the insulation resists heat transfer). The average R-value of RV rigid foam is between R-3.5 to R-6. The average R-value of RV fiberglass batt insulation ranges from R-10 to R-20. Extreme weather travel trailers have scores above R-20 in many cases. Full-timers who have to pay their electricity bill may want to consider a wood frame to reduce their utility bill. Winner: Sticks and Tin
How RV Construction Affects Price
If we look at the MSRP of both examples, the Passport is $31,757, and the Hideout is $25,691. The difference between the two comes out to $6,066. The natural question is: Why is there such a price difference? The RV aluminum frame construction method costs more to build and takes specialized tooling. The manufacturers must train their employees on how to work with the equipment; a significant portion requires certification. Wood frames are cheaper to make and use standard tools. It takes less time building an RV in the wood framing method than the more advanced approach. Winner: Sticks and Tin
Repairs
Suppose you owned the Hideout and someone else owned the Passport. Both of you bring your travel trailers to the RV dealer because one of your sidewall studs failed. What do you think the repair estimate would look like for both coaches? Your Hideout would be cheaper and have a quicker turn around time than the other person. To repair your Hideout, it's a simple matter of replacing the bad stud and replacing it with a new one. The RV dealer may have to wait for the wood section to come from the manufacturer. You may see the other person make a scene when they see the results of their estimate. The entire sidewall of the travel trailer needs replacement even though it's only one bad piece. Aluminum frame RV manufacturers place the individual pieces against the sidewall, pressure seal it and then laminate everything together, making it one whole part. There isn't any other way to fix the problem. Winner: Stick and Tin
Technology
Wood framing for RVs began toward the end of the Antique Era (1910-1945) in the 1940s. After WWII, Wally Byum picked up where he left off with his Airstream trailers using aluminum frame supports, but they reinforced the metal skin. Airstreams don't use a traditional frame like other brands. Extruded aluminum framing started showing up in the late Classic Era (1971-1989). As advances improved the methodology, RV manufacturers have found many more uses for virtually every RV category. Yet, the conventional method continues because it cost-effective, and it works well. Winner: Tie
Towability
If we brought in a scientist specializing in physics, they could tell you exactly how both travel trailers handle wind and aerodynamics. Luckily, we aren't that cruel. What we will say is while you're cruising down the road, the corrugated aluminum and fiberglass panels level out similarly. The significant difference is when you start and stop. Wind and air experience the aluminum siding in a contrary way. Corrugated aluminum actually doubles in wind resistance when you compare it to the laminated RV. Every bend and fold of the aluminum siding creates a surface. As someone else put it, if you were to hammer the siding so it was flat, it would make a sidewall twice its size—the wind resistance results in a little more sway and drag issues. Using proper sway control counteracts most of the problem. Winner: Laminated
Weather Resistance
A properly sealed RV, regardless of skin, keeps moisture out and insulation working efficiently. RVs have roofs made from rubber or other materials made to handle falling branches or other debris. Yet rarely does hail or sleet fall in a perfectly straight line. Aluminum siding doesn't like hail or sleet. Your pockmarked travel trailer or fifth wheel will be a constant reminder of the storm. Your insurance company may cover the damage, but that's time away from the road. Winner: Laminated
How RV Construction Affects Weight
The dry weights of the Hideout and Passport are 6,101 pounds and 5,760 pounds, respectively. Even with the upgraded features, the Passport weighs 341 pounds less. Before you dismiss that amount of weight as insignificant, think about what you could do with that extra weight.
Bring an extra person with you.
Attach some bikes or a kayak to the roof or rear cargo tray.
Let the kids bring that extra stuff they "claim" they need.
Some tow vehicles differ by 100-200 pounds.
Make your journey that much more comfortable with less weight.
There's a lot you can do with an extra 341 pounds. Generally, aluminum-framed RVs are lighter than wood frames of equal size. Winner: Laminated
RV Construction Summary
Overall, wood frame RVs are cheaper, heavier, and easy to repair. They're great for more extended stays or short-distance traveling. The technology has a long track record, and the RVs contain your interior climate control better. Your travel trailer or fifth wheel will last a long time with the right sway control and proper preventive maintenance. The interior will be a good quality that will stand the test of time and have a pleasing look.
You'll pay more for an aluminum-framed RV, possible repairs, and your climate control may have to work somewhat harder. You'll gain in many more ways. Due to their lightweight nature and aerodynamics, you'll enjoy towing them a little better. The feature-focused perspective will give you upgraded amenities, more admirable interior designs, and they're easier to clean.
Ultimately, it's your choice and how you take care of your RV. We've seen stick and tin RVs last decades, and we've seen laminated versions sent to the dealership's rear lot (where RVs go to die) when they're less than ten years old. The average lifespan of an RV is 20 years, but over 75% of all Airstreams ever made are still on the road. There are RVers that rebuild coaches from every era. The author of this article wrote this in a 21-year-old Class A motorhome that's very much roadworthy.
Azdel: Is It Worth It?
Since 2006, Azdel has helped RV manufacturers produce the best quality RVs by reducing weight, adding superior strength, and adding to the unit's overall insulation R-value. Azdel resists moisture and corrosive agents too. The material is thought of by some as the ultimate solution to RV problems when it comes to structure and maintenance issues. Like anything else, it does a lot, but Azdel has its limitations.
The composite of polypropylene and fiberglass material came at a time just before the RV industry needed to reinvent itself to recover from the 2008 financial crisis. During that time, it was one of the contributing factors that save the industry, but so were many other innovations. For example, check out how RV interior designers did their part to save the industry as well.
If we were to deconstruct the wall of our Keystone Passport example, you'd see that the Azdel layer is under the fiberglass skin. The material isn't a finishing product. It can't hold paint or made to have any aesthetic appeal. Azdel's primary purpose for RVs comes down to reducing weight. When you compare it to wood, it's about half the weight of a similar size piece of plywood. Azdel isn't a load-bearing material or secure screws like wood. During construction, screws, nails, rivets, and other securing hardware go through the material to the wood or aluminum behind.
The R-value of Azdel is R-2. An enclosed space of air has an R-1 value. Combining Azdel with the rigid foam in a laminated RV can give you an overall sidewall rating averaging around R-5.5 to R-8. Conventional constructed RVs can't use Azdel because there isn't anything to attach the material. Behind the layered corrugated aluminum are rolls of fiberglass batt. As we saw above, this type of insulation has a more significant insulation factor. Batt insulation also has noise reduction benefits similar to Azdel.
Azdel is a great product and has excellent benefits. Yet, it's not perfect for every RV construction situation. It works well as a replacement for fiberglass batt insulation for laminated travel trailers, fifth wheels, and motorhomes.
Can I Get the Best of Both Worlds?
Forest River offers a Black Label Edition on their Wolf Pup series. What's unique about the series is your choice of exterior skins. The wood-framed travel trailer comes in either the corrugated aluminum or the optional laminated fiberglass paneling. If you choose the laminated version, you gain the wood frame's benefits and the sleek styling of the fiberglass laminated panels. Pricing is between the standard wood-framed models and aluminum-framed versions.
Forest River includes many of its best options for a small travel trailer under 4,000 pounds. A remote control awning with built-in LED lights, a six cubic inch refrigerator, hands-free baggage door latches, pillow top mattress, oversized bunk mattress, and high-end multimedia system. The Black Label Edition comes in the following seven floorplans:
15SW- non-slide
16BHS- Bunk bed, non-slide
17JG- Bunk bed, U-shaped dinette on a slide
18TO- Hidden bunk, dinette, and sofa on a super slide
16PF- U-shaped dinette on a slide
16FQ- Rear bathroom, non-slide
18RJB- Toy hauler
What is the Best RV to Buy?
The best RV to buy is entirely up to you. There isn't one ultimate travel trailer or motorhome that does it all. If you were to look at a 45-foot fifth wheel with the best features on the market, while we'd hand you a drool-cloth, it might not be the best coach for you. Those towable palaces can't go off-road, aren't allowed in certain campgrounds, require the biggest truck to pull them, and the financial upkeep can be monstrous.
If you plan on going off-road, live a minimalist lifestyle, or keep to a part-time RV life, smaller towables might be the way to go. You'll find them in conventional, aluminum-frame, or even fiberglass molded construction.
The point is, before you get sucked in by all of the button-pushing features (which is very easy to do), make sure you spend enough time "lifting the hood", checking out the essential components first. Understand the benefits and burdens of those parts and take a hard look at how they match up to your lifestyle.
The best way to discover how an RV will match up to your lifestyle before you purchase is to rent a few through peer-to-peer RV rental companies like RVezy. You can find travel trailers and motorhomes with both construction methods in your area that the owners rent out. It's affordable, many come with additional optional features, and you'll gain firsthand knowledge.
About the Author
Although he's from Motown, Brian is a legacy RVer that grew up on I-75. He, his wife, and three working-class fur-babies have enjoyed the full-time RV lifestyle since 2017. Like John Madden, he hasn't "worked" in years because he gets to write about his passion. When he's not working, he supports his daughter's dog rescue efforts and disability causes. Learn more with him on CamperSmarts.com
Sours: https://campersmarts.com/rv-construction
How to Know If an RV Is Well Designed and Constructed
I am an RV enthusiast with more than 50 years of experience owning, driving, traveling and living in recreational vehicles.
Since most recreational vehicles look alike, it is very hard for the average person to know how well they are made or how livable they are.
Having this kind of information is more important than most people realize, but to obtain it, they must do a great deal of research and learn how to do thorough inspections.
For example, fancy carpets look great when new, but if they are not top grade, they will not last long and will be very difficult to maintain. It is up to the consumer to know what "top grade" means!
This article will help you to learn about some of those differences so that you can make a more educated decision when it comes time to make a purchase.
Features That Determine Quality in an RV
Price does not always indicate value. Many vehicles look good and carry high price tags, but they are nothing more than junk on wheels.
To avoid having someone try to sell you hype instead of quality, I'm providing a list of things you can look for and ask questions about so you will have a basic idea about the possibility of durability and comfort when traveling.
Configuration
A well thought out design should include, among other things, such items as
ample counter and storage space
safely placed television sets
usable storage space
mid level microwave ovens
rounded corners on counters
easily accessible bathroom facilities
and dining areas that are large enough to comfortably seat four adults and have extendable tables.
The smaller the travel unit, the less likely it is to have enough room for well spaced items, but the basics should still be enough to make traveling comfortable.
In fact, certain smaller coaches actually have more storage than larger ones because there is no wasted space in them!
Chassis-Coach Weight Ratings
The chassis of any coach should be rated for the amount of weight it will carry.
Before purchasing, always check the weight ratings of a chassis and the living quarters that sit on it to make sure they are a good match.
It is common, especially in the larger, luxury coaches, to send units out of the factory at their peak weight.
This means that anything you put into it will make it weigh too much and thus be a danger on the highway.
A well-designed travel unit will not have these problems, but it's always a good idea to double check!
Wheel Base Ratios
The placement of wheels can make a huge difference in travel safety. This is why you should always check wheel-base ratios.
You can find the formula for doing so in Your RV's Wheel Base Ratios Can Save Your Life.
Structure
There are three materials that are used to create the structure of any RV: wood, steel and aluminum.
Of these, aluminum is the best choice because it is light, durable, is impervious to termites and will not rust.
Aluminum will last longer and, because of its lighter weight, can also improve gas mileage.
Slide Rooms
These days buyers clamor for motor homes, trailers and campers to have increasing numbers of slide rooms, however, more is not better. In fact, none is best!
Slide rooms add between 8,000 and 12,000 pounds each to the weight of an RV. Furthermore, if they are not properly placed, they cause balance problems which lead to accidents.
When purchasing a coach, always measure the ratio of slide rooms to wall space and check to see how much weight is on any one side of the coach. In addition, make sure that the slides have basement storage compartments attached to them. Otherwise, access will be difficult.
Too big or too many slides compromise the wall structure of a coach. Remember, those walls are less than 3 inches thick!
A 36 foot long motor home that has a 25 foot slide on one side is evidence of a poor design. If that slide also is not properly supported, it can mean real trouble for owners.
A well designed coach will have fewer, more well placed slides that will be balanced with items such as refrigerators, washers and dryers and heavy counter materials.
If a slide as well as all of these items are on the same side of a unit, you should never consider buying it because the design is a safety hazard!
External Walls
Most RV external walls are made either of aluminum or fiberglass. Aluminum is the best choice because it will not fade or crack and is easier to maintain.
The walls should also be protected with full body paint and a covering of clear coat to assure durability.
There should never be any irregularities such as scratches, dents or indentations.
A couple I met bought a brand new motor home they thought was of good quality, but it had a scratch along one sidewall.
The dealer spent six months trying to fix it, but never could. The buyers wound up trading for another unit, and spent a great deal of money doing so!
Basement Storage
A quality coach should have a fair amount of basement storage, much of which is the pass through type.
Better yet, it should also include several large, heavy duty slide out trays.
These provide easy access to stored materials and help to keep them organized.
You generally will see this amenity only in the more expensive coaches, but while it is a sign of good quality, it does not guarantee it.
Trays like this can be installed as an after market item is people feel they want to have them.
Roofing Material
RV roofs are either made of rubber, fiberglass or aluminum.
Rubber is a bad choice because it deteriorates quickly and is difficult and costly to maintain.
Fiberglass is not as durable as aluminum, which is why the latter would be the best choice.
The best roof is made of one long sheet that overlaps the front and rear panels of the motor home. Country Coach Motor Homes are famous for having this type of roof.
Tires
Firestone, Bridgestone and Toyo tires are the most durable because their side wall structure is more well constructed.
However, they provide a rougher ride than Goodyears or Michelins, which is probably why most coaches come with these brands.
They must be replaced more often, so there is a fine line buyers must consider. Do you choose durability or a more comfortable ride?
Whatever you decide, make sure the tires are properly rated so that they can carry the weight of a fully loaded coach and its chassis. Also, all of them should be the same as far as size and rating.
Mechanical Equipment
When it comes to mechanical equipment, items to look for, at the minimum, are
an Onan or Powertech or Diesel Generator of at least 5.5 KW, that uses the same fuel or gas source as the engine
a 300 HP or higher diesel engine or Ford V10 gas engine
a 2000 Watt Inverter
an exhaust brake
heated, movable side mirrors
Kwiki electric stairs
power steering
road stabilization equipment
and cruise control.
If the engine does not have enough horsepower to easily pull a coach, driving will be a problem. This is something to be very careful of when buying.
In the late 90's Holiday Rambler Endeavors only had 275 HP diesel engines. They were not strong enough to pull such a heavy coach, especially since it had a slide room.
Floors
The best floors to have are hard surface ones.
Of those, designer vinyl is the best choice because it is, warm, soft, flexible, durable and easy to keep clean.
People like to install floating vinyl strips instead of the glue down squares, but while they look good, they are a poor choice for recreational vehicles because they will not hold up.
Many units now install slate or ceramic, but those materials are heavy and can crack easily if road vibrations are too rough.
They also are harder to stand and walk on and are cold to the touch.
So, while they look great, are of good quality and are easy to clean, their caveats make them less durable than vinyl.
Ceilings
Motor home ceilings are either covered in a carpet like fabric or vinyl.
The latter is easy to clean, looks great and does not stain.
The only problem with it is that if there is a leak, you cannot know it is there until it causes a great deal of damage.
However, replacing this type of ceiling is no more difficult or expensive than doing the same with the carpet type, and it is much more pleasant to have.
Windows and Window Treatments
If you want to have attractive, well protected windows that add greatly to your travel comfort your coach should have
correctly sized awnings over each window as well as the door and slide room
thermal windows
and glossy aluminum mini blinds
Awnings allow you to keep your windows open when it is raining and also protect the interior of a coach from heat.
Thermal windows lower road noise and do a great job of helping to maintain good internal temperatures in all kinds of weather. One thing to note is that, after a period of years, they will need to be repaired or replaced. What You Need to Know Aabout RV Thermal Windows explains more about this issue.
Manufacturers love to install day night shades and fancy valances because they look good, but the truth is that cleaning them is a nightmare, replacement is very expensive and after awhile, they become difficult to open and close and break easily.
You will have none of these problems with glossy mini blinds because they are easy to use, provide privacy and cleaning them is a snap! They cost less to install and replace, too!
Furniture
Flexsteel furniture is the most well built brand for travel unit use because it supplies good back support and is highly durable.
It should be upholstered in leather or faux leather for easy care and comfort.
The sofa should convert into a comfortable bed.
The eating booth should do the same.
Both captains chairs should be able to swivel and should have 8 way electric controls. The passenger seat should have an almost full recline option.
There should also be one comfortable but not overstuffed reading chair that has a back that reclines. This should be bolted to the floor for safety purposes.
The bed needs to be firm enough to allow good back support, but should not add too much weight to the coach.
Some luxury coach manufacturers install Select Comfort beds, but these are not the best choice because they need constant attention and can leak air during the night, which negatively affects back support and thus, sleep.
Cabinets and Counter Tops
Counter tops should be top quality Formica because it is light weight and easy to maintain.
They should provide ample and well designed storage space.
Many coaches now have Corian or Granite counters, but while durable, they also add a great deal of weight as well as expense. Also, once Corian gets scratched, it becomes a problem, because a repair is tricky. If either type of counter gets fractured, it must be replaced.
A good quality Formica will endure for many years with relatively little care, and thus is the best choice for all types of travel units.
Appliances
A quality RV will have
a two door refrigerator of good size
a good sized built in microwave, placed low enough to provide safety
a two burner stove top
an under the counter coffee pot
and a washer/dryer combination unit.
People love those household type side by side refrigerators, but they are heavy, take up a great deal of space, and if they need to be repaired, doing so can cause a risk of serious damage to the roof, and or sides of a coach.
A washer/dryer combo unit is an appliance most quality coaches come with because they are a real convenience for travelers, especially those who vacation for long periods of time.
Electronics
When it comes to electronics, you should look for
two Fantastik Fans: one in the kitchen and the other in the bathroom
two thermostatically controlled, ducted air conditioners, one in the living area and the other in the bedroom
a good quality propane furnace
a 10 gallon hot water heater that can be turned on electronically from within the coach
two digital television sets (one for the living area, and the other for the bedroom), a digital antenna and a booster. (The smaller set should be able to accept remote programming from the larger one.)
a radio and CD player
hard wired gas detectors
a rear camera monitoring system
and a built in GPS system.
Some of these items are for safety, while others speak to travel comfort. Any good motor home, travel trailer or camper will have at least some of them on board. The more, the better!
Bathroom
A pass through bathroom is a must and should have
a window that can be opened,
an exhaust fan,
a comfortably large, glass enclosed shower with at least one grab bar and a clear skylight and
a durable, high quality commode built to handle the rigors of the road.
The tanks should be big enough for two people to dry camp for at least three days without having to dump or refill. (100 Gal fresh water, 55 Gal each black and gray water and 80 Gal propane.)
The Bedroom
The right configuration and quality in a bedroom makes a huge difference in sleep comfort during trips. Here is what you should look for:
The bed should be comfortable and offer good back support
there should be a counter top and reading lamp on each side of it and
the TV should be capable of receiving remote programming from the one in the living area .
Lower quality coaches come with thin, cheap mattresses that are the first sign that the manufacturer has cut corners. They should be a red flag for buyers!
Do Your Homework!
Recreational Vehicle travel is the stuff dreams are made of, but those fantasies cannot become realities unless you do your homework.
Finding a well made, durable and well designed RV is definitely a challenge, and opinions do vary about what works best.
The one thing all RV owners do agree on, however, is that you will never find one coach that has every option in it. All you can do is try to get as many as you can!
This article is accurate and true to the best of the author's knowledge. Content is for informational or entertainment purposes only and does not substitute for personal counsel or professional advice in business, financial, legal, or technical matters.
Questions & Answers
Question: I have been doing some extensive research and am looking to purchase an RV this spring. We have 5 kids so need bunk space. We will not be full time as my husband is a fireman. Was initially going to purchase new, but upon researching it was recommended to purchase used and let the initial owner take the hit in depreciation. Can you recommend a Class A, 2-3 years old, well built with most of your recommendations, for under $70,000? thank you
Answer: I don't think a Class A would be a good choice because they are the least safe of all RVs to travel in, especially with children. Furthermore, it will be hard to find Class A units with bunk beds in them. You'd do better to look for a fifth wheel. You'll have to do a lot of looking to find a Class A that is 2-3 years old in the $70,000 price range these days, so start early. I hesitate to recommend a brand because all brands have lower and higher quality units. I have always liked Jayco, Country Coach, Beaver and Safari, so those would be good starting points for you.
Question: What is your opinion of the Safari Trek 24, 26 and 28 foot with the magic bed? We are new to the RV lifestyle, and am reading all I can. I think we want a shorty Class A to facilitate getting in and out of areas. I am trying to learn enough, so I make the right choice the first time. I am even considering converting a 16 foot Isuzu Box truck into an RV and loading a motorcycle on the lift in back. Well, back to the Trek, I am looking at early 2000 models for $30K.
Answer: The Safari Treks are great little units, but try to buy one made in 1999 or earlier, because those are more well made. If you want to carry a motorcycle with you, you might want to consider buying a toy hauler that you pull with a truck. However, those are much larger. I have an article about the 1996 Safari Serengeti you might want to read because it discusses some of the great design ideas Safari used back in the mid to late 90's. Watch out for size. A unit that is too small can become claustrophobic if you're living in it year round.
© 2013 Sondra Rochelle
Comments
Sondra Rochelle (author) from USA on August 19, 2019:
You'll never find the perfect RV, regardless of size.
Kyle Lee 1 on August 06, 2019:
I have been doing research for a couple months now and I have to say this is one of the most informative articles I've come across yet. I would appreciate your thoughts on what I'm looking for. I have a family of 5 counting myself. The first year I'll be staying in the RV full time by myself. I started with the classic idea of a class A being awesome and moved on to exploring a Class C option. Ultimately I decided a fifth wheel would work best for my situation as they appear to in general offer more space. I thought I had made up my mind on what I wanted which was the Grand Design 3740BH. Looks great. The kids get their own room, huge fridge to accommodate a family, that sort of thing. A friend recently brought it to my attention that finding camp grounds that can accommodate such large, 40+ foot RVs is rather difficult. I did a quick cursory search online and somewhat confirmed his warnings. So now I feel like I'm starting over looking for something in the 30 foot range. I like the way Grand Design builds their units but I don't know how I feel about their smaller ones. I would appreciate any recommendations you would be willing to make to get me looking down the correct path. I want to purchase something to make camping a fun experience for the family. Thanks!
Sondra Rochelle (author) from USA on May 08, 2019:
You are talking here about a coach that is mid to low level that is 6 years old. Fiberglass sidewalls are no protection against mold and mildew. The bet sidewalls are aluminum that is covered with full body paint. Whether a coach avoids water damage is strictly up to the owner and how well he takes care of his unit. You really need to read the articles I've written on this topic. You can find them by clicking my name at the top of the page of any of my articles and then scrolling down until you find it. Water is the worst enemy of any coach, so always look for signs of it before buying anything.
Pamela Keith on May 08, 2019:
We are looking at purchasing 2013 Forest River Solera S, Diesel model. 24,000 km. Fiber Glass wall construction. I am hoping that this is a plus... prevents mould/water damage? Or is this something that I should avoid? I am in British Columbia, Canada. Are there other major things that I should consider? This would be a purchase from a private seller.
Sondra Rochelle (author) from USA on October 24, 2018:
Trade in value is usually half or less of retail value. This is standard in the industry. Also, asking price is not the same as a negotiated sales price, which can be as much as 20% less. If this bothers you, sell your coach yourself to get the most value out of it. This takes a bit of time and effort but could bring in double the trade in value or more. Trading always is biased towards the dealer. It's a sad fact of life!
Kevin Braend on October 24, 2018:
How can you find a dealer with s good reputation. I thought camping world was one until we tried to upgrade to a deisel class a. Camping world has an identical unit to our for sale in Colorado. There price was 52,000. Our motor home is in better condition and with 48,000 less mile. But was only worth 17,000.00 on trade in. Kevin
Sondra Rochelle (author) from USA on February 19, 2013:
mperrottet: This is exactly why we never buy new, and always do a lot of research before buying anything...including reading all of the repair and upkeep paperwork that should come with any RV. All RVs require constant upkeep, but what happened to your friends goes way beyond that! As with anything, it's "buyer beware". Thanks for stopping by and sharing.
Margaret Perrottet from San Antonio, FL on February 19, 2013:
Right now I'm traveling in a 2007 Rockwood travel trailer. The Rockwood's been OK, but has had a few issues. We had to replace both axles, and two windows and a few minor repairs. You're right about being fooled by an expensive price tag. We were just talking to a couple who had purchased an Elite fifth wheel, top of the line. The walls of the thing fell apart, and the manufacturer wouldn't make good on it. They ended up having to sell it and bought a Winnebago class A after taking a horrible loss on the fifth wheel. Anyhow - good hub with sound advice.
Sondra Rochelle (author) from USA on January 28, 2013:
carol7777: Always nice to meet a fellow RVer. Don't know of a better way to travel.
carol stanley from Arizona on January 28, 2013:
We had two RVs and I really enjoyed traveling in them. I could read, nap and do just about anything I wanted. Great hub on how to buy one. Voting UP.
Sours: https://axleaddict.com
The Ultimate Guide to RV Construction — Which Materials are Best?
You've researched and made your pros and cons lists.  You've shopped and talked to fellow RV'ers about everything you could possibly need to know about manufacturers, brands, floorplans, and even towables vs. motorhomes.  But have you considered what is inside the walls of your RV?  Your RV's structure and how it holds up is vital when it comes to making sure you enjoy a low maintenance RV lifestyle.So, when it comes to RV construction, what are your options and which is best?
A Quick Rundown On RV Material Choices
What materials CAN your RV be constructed from?  There are two main forms of construction that RV manufacturers use.  The first method is the tried and true "stick-n-tin" construction that has been used since around the 1940s.  The "stick-n-tin" consists of laying aluminum over a wood frame.
The second is a newer process called "laminate" which consists of laying fiberglass over an aluminum frame.  Both have pros and cons and an obvious cost difference.  But is the savings worth the potential headache down the road?  Is there even a worry about a headache down the road?  There's some great information available in favor of both.
Wood RV Structure
Some people think of wood in a negative way due to it's susceptibility to rot, water damage and warping.  But the problem is not really with the wood, but how well the RV is constructed USING the wood.  If your RV is built correctly, there should be no reason that any moisture gets into the wood frame causing these nightmarish problems.
When buying your RV, don't just inspect the caulking job, ask the salesperson the hard questions.
Some great questions to ask would be:
What did the RV manufacturer do to keep water from penetrating a wall or roof?
Did they use staples, screws, or both?
Pros:  Affordable, durable, easier to repair, and flexible.
Cons:  Heavier, potential need for repairs due to water damage, and difficult to clean.
Who it's best for:  Price conscience shopper looking for the tried and true option.
Who should avoid it:  RV shopper with light weight towing needs.
Aluminum RV Structure
Considered the "new" way of constructing an RV, the aluminum structure is made to support a fiberglass outer structure.  While this makes RVs lighter and thus they use less fuel, there are some draw backs.   "Laminate" construction has a drawback called "de-lamination".  De-lamination is caused by water intrusion that has occurred to the sidewall, causing the plywood/luan backer and adhesive(s) to let go of the exterior fiberglass panel.  This results in blistering of the outside skin.
However, strides in the construction of laminate are being made every day to continue to improve its construction against the problem of de-lamination.  And with its lighter weight, it's a viable choice for your RV's construction.
Pros:  Lightweight, more durable, easy to keep clean, and less likely to dent.
Cons:  De-lamination, not easily repaired, and can't easily be altered for after market parts.
Who it's best for:  The RV shopper looking for a light weight towing option.
Who should avoid it:  RV shoppers on a tight budget.
How Do You Spot The Difference?
As you head off to the dealerships, how do you quickly spot the difference between an RV with a wood frame and one with an aluminum one?  The hallmark sign of a "stick-n-tin" camper are the "ridges" on the metal which provide lateral lines that improves the look of the trailer.  A great example of this type of trailer is the Jayco Jay Flight travel trailer.
The aluminum frame campers also have a unique look.  You can spot one by its sleek looking, flat side panels.  A great example of these RVs is the Grand Design Imagine travel trailer.
So Which RV Construction Do You Choose?
Armed with all of this information, which construction do you choose?  The main point when it comes to construction is doing your due diligence when you pick a manufacturer or brand.  Reputation and standards of the builder of your RV is most important when it comes to construction.
Speak with owners that already have your choice of RV and ask what problems they may or may not have had and more importantly how their problems were handled.  Another deciding factor for choosing between material is towing weight.  If you already have a vehicle you are looking to use to tow your new camper, make sure whichever route you choose is compatible.
Wood and aluminum can both provide you and your family with an RV you will enjoy for years to come.
More Information
Interested in the future of "laminate" and how they are improving this process?  A company in Elkhart, Indiana called Dicor Corporation is constructing a composite for use in RV building.  The process is a newer technology and has the ability to be constructed without human interaction.
This process would allow manufacturing to be both more consistent and produced at ambient temperatures beyond the extremes most vehicles see.  With the benefits of being able to withstand a high temperature environment and a lighter weight, strides are being made to make this construction a viable choice for RV'ers everywhere.
More RV Shopping Resources
Would you like more information on all aspects of the RV'ing lifestyle?  Here are some great resources to find answers to questions you may have regarding RV'ing life, how to care for your RV, and even how to RV on a budget!
________
Ready to start your adventure as an RVer or "buy up" with a brand new RV? It all starts with a stellar shopping experience! You want one that has the right construction for your style of road tripping so that you and your family are as comfortable as possible, no matter what the road throws at you. Need a good place to start?  Choose which type or brand you are looking for and explore your choices!  Check out the hundreds of options listed here:  shop RVs.
BEFORE you head to a dealer to see these any of these RVs,download your FREE RV Buyers Worksheet for help keeping track of:
The feature must haves that are important to you and your family
Which brands or manufacturers you like
Budgeting tools including a payment calculator resource
Multiple well spaced pages with room for lots of your notes
BONUS Resources: Trade-in values, tow vehicle ratings, and finance options
DYI and How ToRV FeaturesRV Tips
Amy Wake
Amy is an RV Writing Enthusiast who grew up camping in her family's pop-up camper, the source of some of her fondest childhood memories. In addition to her love for the great outdoors and everything RVing, her passions include family, music, and sports.  She enjoys spending time around the campfire creating new memories with family and friends and bringing her experiences with RVing to others interested in this wonderful lifestyle.
Submit a Comment
Sours: https://www.rvingplanet.com/blog/the-ultimate-guide-to-rv-construction-what-you-need-to-know-before-the-rv-is-yours/
With the number of people moving into RVs to travel full-time, it's little wonder that you might want to decorate or paint your RV interior walls just like home.
You might also be curious if you can hang things like photos or wallpaper on your RV interior walls.
All of this probably has you asking: What are RV interior walls made of?
RV walls are made out of 1 of 3 materials – plywood, medium density fiberboard (MDF), or vinyl.
Depending on which material your RV interior walls are made of, you will have different things you can do in terms of hanging items on the wall or painting your walls a different color.
Read on to learn more about the different materials used in RV interior walls, how you might decorate them, and what sort of insulation they will provide.
How Thick Are The Walls In an RV?
RV walls are usually around 2 to 2 and ½ inches thick.
As you might imagine, RV walls are much thinner than your walls at home, which is why the material used on the RV wall's interior becomes important for soundproofing, insulation, and a surface for you to decorate.
RV's will generally have an outer wall and an inner wall with insulation sandwiched between them.
What are Camper Walls Made Of?
Camper walls are generally a 3-part sandwich made of an outer wall, insulation in the middle, and then an interior wall.
The outer walls of campers will usually be made from fiberglass, composite materials, or aluminum.
Airstream is the main brand nowadays that still builds their exterior walls of aluminum. Most other campers will have outer walls made from fiberglass or composites.
Insulation is then sandwiched between the inner and outer walls of your camper. RV insulation will either be made from fiberglass, spray foam, or rigid foam.
Fiberglass is the most common type of insulation in a camper.
The type and thickness of insulation you have will help determine how warm your camper stays on cold days and how cool it stays on hot days.
Insulation is rated in terms of "R-Values" which is basically a measurement of how insulated the camper is.
4-Season campers often have R-Values over 10, whereas lesser insulated campers would have an R-Value of 5 or less. After the insulation, comes the inner wall of your camper.
The inner wall of your camper will be made either of plywood, MDF, or vinyl.
Below, we'll explain each of these materials in detail.
Types of RV Interior Wall Materials
There are three main types of materials your RV interior walls can be made of, each with their own set of pros and cons.
1: Composite plywood
Chances are, you've worked with plywood at home before. Plywood is basically several thin sheets of wood that are pressed together.
RV interior walls made of plywood tend to be found in mid to higher priced campers.
The plywood interior walls in your RV will usually have some sort of a wallpaper, veneer, or paint over them, so you will have to first remove this if you want to change the color of an RV interior wall made of plywood.
Here are the pros and cons of plywood walls:
PROS
Plywood is strong – It's hard to bend or break and you probably won't punch a hole in it by accident.
Plywood looks natural – Plywood is often used in homes because it looks like natural wood. This is a nice feeling compared to metal or plastic interior walls in some RVs.
Plywood is easy to paint or wallpaper over – If you buy a used RV with plywood walls and don't like the color, you can easily paint over it or put up wallpaper of your choice.
CONS
Plywood doesn't like water – Water damage is unfortunately a common problem in RVs. If you have a roof leak or other hole that causes water to drip along your plywood walls, they will get very soft very fast.
Plywood is prone to mold – If you have a serious water leak that soaks into your RV's interior plywood walls, the chances are good that you will get mold growing on your walls. The key is to catch and stop water leaks fast so you don't have this problem.
2: Medium Density Fiberboard (MDF)
MDF is used in the interior walls of many RVs because of its lower price and low weight.
MDF is basically a bunch of sawdust that's glued together and then pressed between sheets of wood veneer.
Even though that might sound bad, RV factories have been making MDF for years and they've gotten quite good at making it strong, light, and durable.
PROS
Affordable – MDF can be purchased for a very good price, making it easy to put new interior walls in your RV at low cost.
Lightweight – MDF will keep your RV weight down, something that is very important when travelling over the road.
Flexible – MDF is relatively easy to cut into the shapes you need to create interior walls for your RV.
Versatile – You can paint over it, add wallpaper, or hang items like family photos with relative ease.
CONS
Lifespan – MDF is a material that won't last as long as other RV interior wall materials. Because it's made of glued sawdust, it can deteriorate over time, weakening the entire wall when it does.
3: Vinyl
Vinyl has come a long way over the years and is now a very affordable option for RV interior walls. Vinyl is essentially very durable plastic.
It comes in a variety of colors, shapes, and textures for use in RV interior walls. Vinyl is light and quick and easy to install, making it a common choice for RV interior walls.
PROS
Low-cost – You can purchase a large chunk of vinyl for your RV interior walls without breaking the bank. If your RV interior walls are already made of vinyl, congratulations, you already saved money when you bought your camper!
Versatile – You can easily reshape vinyl and you can cut it with simple household tools – no special training or equipment needed!
Variety – Vinyl comes in all sorts of shapes, colors, textures, and thicknesses.
CONS
Vinyl is the least long-lasting of any RV interior wall material. Generally speaking, vinyl can start to show wear within two years. But, vinyl is so affordable that you can usually replace it many times before you've paid what you would for other RV interior wall materials.
What Are Motorhome Walls Made Of?
For the most part, motorhome walls will be made from the same materials as other campers.
That is, they will have a fiberglass or metal outer shell, foam or fiberglass insulation, and then an MDF, plywood, or vinyl inner wall.
But there are some high end motorhomes that will make use of materials more commonly found in homes.
However, this is generally only true for custom motorhomes where the owner has requested special materials be used in the motorhome construction.
Otherwise, RV and motorhome manufacturers use a small set of materials for inner wall construction because these materials have proven to keep weight down – a very important feature for any RV.
Can I Paint The Interior Walls Of My RV?
If you have MDF or plywood for your RV interior walls, this is generally very easy to paint.
However, most RV interior walls will usually have wallpaper on them, meaning you will need to first peel the wallpaper off to get to a surface you can paint.
Once you've peeled the wallpaper from your RV interior walls, you then need to try to clean off any leftover wallpaper glue to create a clean surface for painting.
After that, you should brush on a coat of primer to further prepare your RV interior walls for painting.
Once the primer dries, you'll be ready to apply your paint to MDF or plywood interior walls.
If your RV interior walls are made of vinyl, it'll be more difficult to get them to take paint.
The best bet for vinyl walls is to simply change them out because RV interior wall material made of vinyl is highly affordable and comes in a variety of colors.
You'll save yourself a lot of work, heartache, and money by simply getting different color vinyl walls rather than painting over what you currently have.
How Insulated The Interior Walls Of My RV?
RV interior walls are usually not very well insulated against weather, but they will generally protect fairly well against sound.
Many RVs are designated as 3-Season Campers because they aren't designed to insulate for the coldest of winters or hottest of summers.
But, with the number of people moving into RVs full-time, RV makers are creating more RVs that are insulated for all 4 seasons.
These RVs will feature insulation materials and RV interior walls that are designed to keep the temperature comfortable inside your RV no matter what is happening outside.
RV Interior Walls Offer Soundproofing
RV campgrounds can get very noisy. Even though most parks have quiet hours, you will oftentimes be very close to your neighbors.
That's why your RV interior walls are an important part of soundproofing so you don't hear everything that your neighbors are doing.
Most RVs will be designed to keep out varying levels of sound because it is so common for RVs to be parked right by other campers.
RV walls made of MDF or plywood are better at keeping sound out than vinyl, but soundproofing boils down more to the insulation between walls.
Sounds are also kept out by the windows that your RV has. Many RV manufacturers use dual pane windows that help keep sound out.
Dual pane windows also help with window insulation.
Which Fits Your Budget And Lifestyle The Best
The bottom line is when you are shopping for an RV it is important to consider the material that your RV interior walls are made of – not only for decorative purposes but also for soundproofing purposes.
RV interior walls are made of several different materials that offer varying levels of durability and soundproofing.
Depending on which material your RV interior walls are made of, you'll also have different things you need to consider when it comes to repainting or hanging items on your walls.
By understanding the information above, you'll have a full picture of your RV's interior walls and what you can do with them.
Last Updated on by Aaron Richardson
---
Josh Schukman
Josh is half of the husband+wife duo behind OutofNorm.al – where their mantra is "Life, Un-wasted". Josh and his wife have been galavanting all over the country in an '88 Airstream for the past 4 years…and counting. They seek out small towns, forest lands, and the next vintage camper they can renovate for their Airbnb glamping business. Josh and Brittain are currently posted up in Montana's Flathead Valley whilst living in a 1987 Airstream 345 Motorcoach.
Sours: https://www.rvingknowhow.com/what-material-is-used-to-make-the-rv-interior-wall/
Materials rv construction
Suppliers for RV construction
The following is a very incomplete list of RV suppliers. We and our builders would appreciate any additions to this list. We do not "recommend" these suppliers; in most cases we have no personal experience with them. It is always best to shop around and compare.
Send additions to: .
General Supplies
Aluminum Siding
Entrance Doors
Elecrical
RV & Custom Mattresses
Windows
Water & Holding Tanks
Solar panels
Services
Other Links
GENERAL SUPPLIES
All-Rite California, 1500 Shelton Drive, Hollister, CA 95023
All-Rite Georgia, 2580 Jeremiah Ind. Way, Conyers, GA 30012 - Aftermarket RV repair parts and supplies. Siding, roofing, doors, and windows.
www.all-rite.com


Amercan Stonecast Manufacturer of "Premium SINKS designed specifically for the RV industry"


Arizona RV Salvage inc., 2737 W. Lincoln St. Phoenix, AZ 85009
"We own an R.V. wrecking yard. We sell tons of used appliances and other R.V. goodies. Everything we sell is completely tested and comes with a warranty."
www.azrvinc.com


Bontrager's Surplus
18719 E. U.S 12
White Pigeion, MI 49099
www.bontragers.com
866-483-7017


Bunkley RV Superstore
PO Box 190206
Mobile, AL 36619
www.rvamerica.com/rvsuperstore/


Camper Capitol USA
4233 Forest Ln.
Garland, Texas 75042
www.campercapitol.com


Camper's Choice
502 4th St. NW
Red Bay, AL 35582
www.camperschoice.com/cgi-bin/web_store/web_store.cgi


Camping World
Various locations
800-626-5944 (Ship anywhere)
www.campingworld.com


Certified RV
8340 San Fernando Rd.
Sun Valley, CA 91352
818-767-8171


Cherokee RV Salvage
NOTE: Cherokee RV Parts & Salvage has Closed. The remaining inventory was purchased by Five Star RV Salvage (see below)



Colaw RV Parts and Salvage
I-44 Exit 22
10389 Cimmaron Rd.
Carthage, MO 64836
local # 417-548-2125
1-877-548-2125
Colaw RV Parts & Salvage
"Home of the 'We Have Your Part' people, Colaw RV Parts & Salvage Super Store. Need a new RV motor? We've got 'em! A generator? No Problem! How about an RV refrigerator? You have found the right place. Colaw's staff will assist you in finding late model parts as well as new parts."
Colaw's RVExit.com
"RVExit.com is an online RV Parts retailer. RV Parts and Accessories on Sale. Order online and get RV products delivered to your house or campsite."


Dyer's RV
An online RV supplies and accessories catalog.
www.dyersonline.com


Factory RV Surplus
1611 West Bristol Street
Elkhart, IN 46514
(800) 325-1461
E-Mail: [email protected]
www.factoryrvsurplus.com
"Please check out our on-line store if you have a couple of minutes, you never know what you might find! A truely unique shopping experience if you like camping. Go Rving, Life's a Trip..." ...John Stoffer, Web Developer/Sales


Fish House Supply
P.O. Box 205
Buffalo, MN 55313
(763) 682-2953
http://www.fishhousesupply.com/
"You wouldn't think about this place as a RV supplier, but they carry everything. Stoves, Furnaces, Dinettes, Bunks, Lighting, Siding, etc. I bought my siding from them at a very reasonable price. " ...Scruffy


Five Star RV Salvage
12202 Brighton Road
Henderson (Denver), Colorado 80640
(800) 222-6737 or (303) 659-1725
http://www.FiveStarRVSalvage.com/
Cherokee RV Parts and Salvage had been in business for over 30 years as a family owned and operated business. They specialized in "those hard to find" parts.
They had torn down thousands of campers, trailers and motor homes. They also contacted dealers going out of business or that had out-dated merchandise or over-stock.
Now that Cherokee RV Parts and Salvage has closed its doors Five Star RV Salvage, a division of Five Star RV Center, Inc. purchased the remaining inventory of Cherokee RV Parts & Salvage.

"Where Old RV's Go To Heaven"


Giant RV
800-266-6444 (Ship anywhere)

Upland, CA: 909-981 0444
Corona, CA: 909-279 2450
Colton, CA: 909-824 3742
San Bernardino, CA: 909-384 0444



GO-RV.com
RV parts and accessories
http://www.go-rv.com/


Hitch Supply.com
This is a Links page.
www.hitchsupply.com


Hitch Web
Trailer hitches
Van Nuys, CA
www.hitch-web.com


Manchester Tank
Manufacturers of propane tanks
www.mantank.com


On-Line Directory of wrecking yards and used parts
www.junkyarddog.com/search.htm Choose Category: RV


Northern Tool & Equipment - Trailer parts
Burnsville, MN
www.northerntool.com


Pelland Enterprises
Arnold, CA
Holding Tanks (1600) Water Tanks (600) Windows, fenderskirts, surrounds, tubs, Shower Doors, etc.
www.pellandent.com/


RV America On Line
www.rvamerica.com


RV Parts & Accessories from PPL
Houston, TX
www.pplmotorhomes.com/parts/rv_parts_rv_accessories.htm


RV Stuff USA
"...one of the oldest and largest RV Accessories & Motor Home Parts sites"
http://www.rvstuffusa.com/


RVSupplyDepot
Charlotte, NC
www.rvsupplydepot.com "For all your Recreational Vehicle needs"


RV Surplus/Salvage
Elkhart, IN
www.rvsurplussalvage.com "...doors, windows, aluminum and fiberglass siding, roofing, furniture, holding tanks... 65,000 square foot warehouse to explore in Elkhart, IN... on-line store"


RV Surplus Inc.
Elkhart, IN
www.rvsurplus.net "I purchased my aluminum siding from RV Surplus Inc." ...Rexford Billings


RV Workshop
8729 Lyon Valley Rd.
New Tripoli, PA 18066
www.rvworkshop.com


Southweat Wheel - Trailer parts
Lubbock and Dallas, TX
www.southwestwheel.com


Todd's RV & Marine - We have a large parts inventory of older repair parts for RV appliances dating back to 1970's in Dometic Norcold, Suburban Coleman, Faulkner, and more. Also have available some Holiday Rambler and Winnbago body parts and windshields.
2918 N. Rugby Rd.
Hendersonville, NC 28791
(800) 438-5858
http://www.toddsrvandmarine.com


Trailer Country of Cabot, Arkansas
3903 Hwy 367 S.
Cabot, Arkansas 72023
(501) 982-9022

Trailer Country of Greenbrier, Arkansas
648 Hwy 75 North
Greenbrier, Arkansas 72058
(501) 581-0246
http://www.TrailerCountry.com


Trimco-Trims & Seals
472 Newbold Street
London,Ontario,Canada N6E 1K6
Tel: (800)265-6074 (519)681-1090
http://www.trimco.info
"Manufacturer of plastic profile extrusions."
Ventline
Bristol, IN 46507
(219) 848-4491
www.ventline.com "....produce range hoods, roof vents, and electronic products for the Recreational Vehicle Industry."


Wheel Wedge
Atlanta, Georgia
www.wheelwedge.com Supplier of lightweight wheel blocks... "The Wheel Wedge prevents accidental rolling of cars, trucks, RV's, & Trailers."


---
ALUMINUM SIDING
ENTRANCE DOORS
Interstate Metal Fabricators, Inc.
13509 Johnson Road
Milwaukie, OR 97222
800-587-3463 or 503-786-8860
www.interstatemetals.com


ELECTRICAL
RV & CUSTOM MATTRESSES
Mattress Insider
6732 W Coal Mine Ave, Suite 130
Littleton, Colorado 80123
888-488-1468
MattressInsider.com
"We specialize in hard to find and custom replacement rv mattresses for motorhomes, fifth wheels, and travel trailers at affordable prices"


WINDOWS
Hehr International
PO Box 219
Plymouth, IN 46563
219-935-5122
(Note: Hehr's windows exactly fit the specifications in the plans)
www.hehr-international.com


Buccaneer Manufacturing Co
Florence, Oregon.
"We are an international hehr window supplier." www.buccaneermfg.com


All-Rite
www.all-rite.com
"RV repair parts specialists." Supply windows and window parts, plus other after market items.


Pelland Enterprises
Arnold, CA
Hehr windows
www.pellandent.com/


Peninsula Glass Company
6005 NE 121st Ave.
Vancouver, WA 98682
Phone: 360-892-2029
www.motionwindows.com
"We have been in business since 1975 and manufacture new and replacement RV windows manufactured under the trade name 'Motion Windows'."


SpectAL Industries Inc.
850 Moeller St.
Granby, P.Q. J2J 1K7
PHONE (450) 378-6722
FAX (450) 378-3657
A window manufacturer for R.V.'s. We do round corners aluminum windows, with or without louvers, sliders and push-out emergency windows to custom sizes.
www.spectal.ca


Interstate Metal Fabricators, Inc.
13509 Johnson Road
Milwaukie, OR 97222
800-587-3463 or 503-786-8860www.interstatemetals.com


WATER AND HOLDING TANKS
All-Rite
www.all-rite.com
"All-Rite custom builds tanks as well as windows and other items such as entry doors. All customers have to do is send us a drawing and we can build it."


INCA Plastics Moulding Co., Inc, 948 Belmont Street, Ontario, CA 91761
"Since 1959, Inca has been the industry leader for RV Waste and Water Tanks and has supplied tanks to most Recreational Vehicle manufactures throughout the United States and Canada." www.incaplastics.com


Pelland Enterprises
Arnold, CA
Holding & water tanks
www.pellandent.com/


SOLAR
SERVICES
Sanitary Dump Sites
www.sanidumps.com
A good web site with sani dump location information.

Other Links
GLEN-L marine designs
Boat Plans and Kits for the home builder


Caravan Sitefinder UK
An extensive caravan parks directory.


Compact Camping Concepts
Driving a rebirth in DIY, home-built Tent Trailers, offering detailed construction manual/plans, build services to any level of completion, supplies and consulting services. Solutions for both dedicated camping trailers and multi-purpose ones that can be used for camping adventures one weekend, then getting materials at your local building store the next.


Motorhome Directory
This is a link site with Rentals, Campgrounds, Parts, Sales, Manufacturers, and Services listings by US states and Canadian provinces.


Trailer Hitches 4U
1-06: At this time, this site consists of descriptions of the various types of hitches available. Not sure where it is going from here.


Recreation USA
Campgrounds For $10.00 A Day... Across The USA


RV Camper Guide"Everything about RV campers, camper trailers, camper rental, recreational vehicle and motorhome vans. Find the information on RV parts, accessories, used rv campers, pop up, pick up campers, etc."


Tear Drop Trailers
"For further information on what's going on in the world of 'teardrops', check the 'Tales & Trails' website at http://www.teardrops.net/ . They are 'linked' to most of the other webites concerned with the 'teardrop' type trailer." from Bruce Beckwith


Tear drop trailer plansFrom Kuffel Creek Press


"Tiny Tears" Teardrop Trailers - A premier teardrop trailer builder's information site.
Sours: https://www.glen-l.com/campers/suppliers.html
Lightweight materials for RV construction
Types of RV sidewall construction
How your RV walls are made and why you should care
by Reg DeYoung—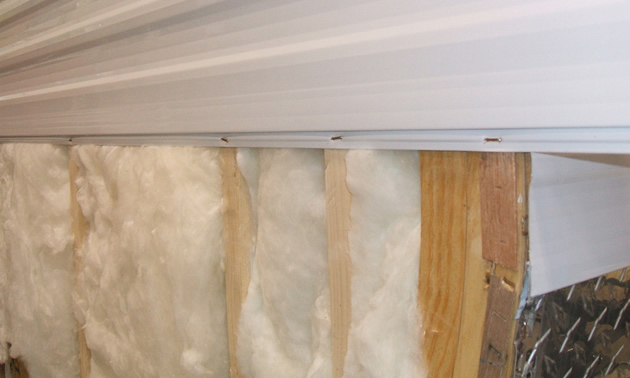 As a seasoned RV owner or a potential RV buyer, you may have an interest in the difference between an aluminium sided or "soft wall" RV and a laminated or "hard wall" unit. You may have seen these descriptions used in a RV brochure or mentioned by a salesperson in a sales pitch at an RV show or dealers lot.
There are a few variations to each sidewall construction process, but basically there are three main types popular today. In addition to the two above, there is the aircraft design found in a very unique and well-known type of trailer.
Most RVs today, regardless of the manufacture or price range, are built using well-proven materials that have outlived some of the earlier, unsuitable materials. Even models in the entry-level range with lesser-priced construction materials can be assembled into a durable, cost-effective, lightweight and long-lasting RV.
Aluminum-sided RVs
We will start first with the aluminium-sided RV. This is a simple process that can be compared to that of a residential home. You have 2x2 wall studs with interior decorative panelling affixed on one side and fibreglass insulation between that and the exterior aluminium siding, which is installed using an air stapler.
The aluminium siding material is purchased from the manufacturer with different profiles, colors and textures. Some profile options supplied may be called Mesa, Mesa Deluxe, Yoder, etc. Some profiles are manufacturer-specific or brand-name-specific. The colors differ, especially white, which can have many tones. The color may be called Polar White, Peak White, Hornet White or the Colonial White found on many older RVs. The colors may be brand-specific also when various painted striping is added. The textures can vary, but this is usually found on later units with descriptions like Crystal Cote, Stucco or Rough Sawn.
There is a common feature to all the descriptions above and that is the interlocking system built into the siding panels. There is the Pittsburg lock found on older RVs and the smooth or "S" lock used on more recent RVs. With this interlocking feature, the metal is installed at the factory from the top down, and this procedure must be reversed if removal is required to repair any damages. It is not uncommon to require the removal of trim mouldings, windows,entrance doors and other fixtures to access even a small damaged area. Do-it-yourself folk should be aware that the costs are high for material, with crating and freighting charges in addition to the square footage pricing.
Aluminium siding can oxidize or fade over time, but a good quality automotive wax is all that is required to extend the life of the finish. Especially tough on the finish are harsh conditions like that hot Arizona sun, for you snowbirds.
The laminated or bonded process in RV wall construction
The next RV wall construction type is the laminated or bonded process, which requires more steps. The interior wall panel, wood or aluminium framing, polystyrene insulation and exterior wall material (which can be Filon, a plastic-and-fibreglass-combined sheeting) will all be affixed with a strong industrial adhesive and fed through a pinch roller machine at a set PSI pressure. There is an additional process used by some manufacturers that uses a vacuum to remove moisture and air out of the laminated material. With the laminated wall the manufacturer has a seamless, rigid and lightweight product. The exterior finish can be also color-toned on some of the higher-end trailers and motorhomes. The walls are installed to the roof and floor substrate using various techniques to add strength and durability to the unit.
The quality of the exterior wall material has changed greatly over the years. A problem that plagued the RV industry early on was delamination. With this damage, there is water regression in between the wall interior panel, sometimes known as Luan, and the exterior filon sheeting. The moisture will compromise the adhesive and you will see bubbling or warping along the wall surfaces. This type of damage may not be worth repairing in some cases, as replicating the manufacturing process is unattainable. Small punctures or cracks are repairable by your local RV dealer or autobody shop. As with aluminium siding, there are some great cleaning products and specific gel-coat-type waxes available to keep your RV looking brand new.
Full-perimeter design
The last RV wall construction type is more of a full-perimeter or aircraft design. The interior wall structure, which can be aluminium or steel, is usually spray-foam insulated, with individual, preformed sections of aluminium that are riveted to the inner framing. The most common manufacture you will see with this unique look are Airstream trailers. These units can be very expensive to repair, because each panel is specific to the unit and reversing the manufacturing process will require some speciality tools to affix the panels. You won't be using your Canadian Tire pop-rivet gun on these units.
Eco-friendly building materials
I would like to mention that there are some new, improved composite materials being introduced into the RV industry. The eco-friendly or green industry standards have produced these thermoplastic and recyclable materials. They are also about 20 per cent lighter than other comparable construction products and wood is not used for framing. Some of the new names you will hear are CosmoLite and ComposiTek. These products are just another great move by the RV industry to keep up with customer appeal and environmental concerns.
Although this is a quick overview of RV wall construction, one procedure that is common to all of these types is preventive maintenance. Every season, whether at the spring shakedown or winter storage, you should check all sealant areas and apply a good quality silicone to problem areas. Try to remove loose or cracked sealant first, and then clean or prep the area requiring the sealant. It is quite a disappointment for many RV owners when they contact their insurance provider and find out that dry rot is not covered with their policy.
If you have any questions regarding this article, or just an RV-related enquiry, you can e-mail me.
Sours: https://www.rvwest.com/article/rv_tech_talk/types_of_rv_sidewall_construction
You will also be interested:
Foamlite®-lining sheets for RVs, caravans and camper vans
RVs, caravans and camper vans
RV wall panels, lining & interior wall material for RV, Camper & Caravans
Camping is a lifestyle: Going on holiday without leaving your own four walls, spending evenings by the caravan enjoying the sunset or taking a flexible day trip – more and more people want to experience this. For optimum relaxation, manufacturers are constantly working to improve comfort, safety and efficiency. We support them in developing efficient, durable RVs, caravans and camper vans with lining/wall panels made from our lightweight material Foamlite®.
Foamlite® panels: Numerous possible applications in RVs, motor homes, caravans and camper vans
Wall panels, interior wall material/lining, door cladding, flooring and partitions
Foamlite® lining sheets
Foamlite® is a closed-pore foamed plastic that combines low weight with high mechanical stability. Foamlite® lightweight sheets:
Reduce the weight and increase the efficiency of motor homes, caravans and camper vans
Are robust and durable
Have a high-quality appearance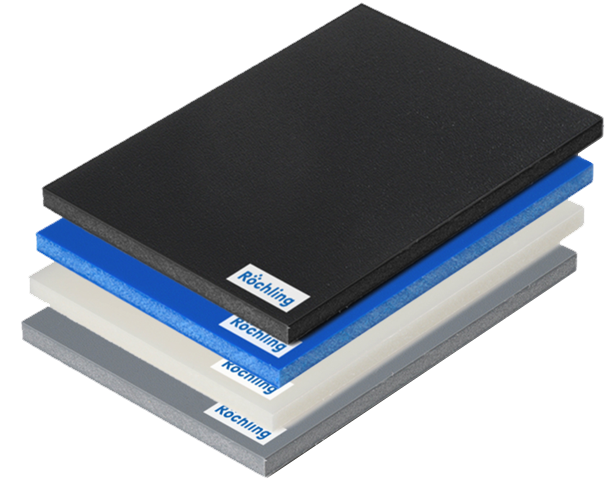 Application areas
Foamlite® lining sheets - Application areas
Manufacturers of motor homes, caravans and camper vans use Foamlite® lining panels to produce very light, robust and visually high-quality:
Wall cladding
Door cladding
Interior cladding
Partitions
Worktops
Shelves
Front floor panels
Gas cylinder box floor panels
Floor panels in the storage compartment
Vehicles:
RVs
Caravans
Motor homes
Motor caravans
Camper vans
Caravans
Product range – Foamlite®
Foamlite® sheets are available for cladding transport vehicles in many different formats, thicknesses, colours:
Sheet thicknesses: 6 – 21 mm
Widths: up to 2000 mm
Lengths: According to customer needs, theoretically unlimited, no waste
Surface: Surface grained on both sides with high scratch resistance possible
Foamlite® lining sheets – Properties
Lightweight
As a closed-pore foamed material, Foamlite® has a low density of just 0.65 g/cm³. Foamlite® is almost 30 percent lighter than comparable compact sheets. With their low weight, light construction elements made of Foamlite® help with weight reduction, thereby making a contribution towards fuel efficiency for your caravans, motor homes and camper vans.
Slip-resistant
Foamlite® lining sheets are available as a slip-resistant option with a "cubic grain" surface – tested in accordance with DIN 51130-R10. The slip-resistant surface offers a high level of safety, preventing objects from slipping in caravans and motor homes. Fixed shelving systems for secure storage of small objects can also be made from sheets of slip-resistant Foamlite®.
Easy to work with
Foamlite® lining sheets can be worked on using conventional tools for wood and metal. The material is also easy to screw and rivet. We have extensive experience in the reliable mounting of our boards using various fastening elements. Contact us. Foamlite® is also very easy to weld.
High-quality surface
Foamlite® is available with a smooth or double-sided grained surface with high scratch resistance. Surfaces made of Foamlite® make a contribution towards the long-lasting high-quality appearance of caravans, motor homes and camper vans.
Good insulation properties
Air pockets in the foam core offer good thermal insulation and soundproofing. Lightweight construction elements made of Foamlite® therefore help to regulate the temperature in caravans, motor homes and camper vans.
High resistance to UV radiation, weather and moisture
Foamlite® vehicle construction sheets include high UV and weather resistance and are also very resistant to moisture, which makes them suitable for long-term outdoor use.
Robust
Foamlite® includes high mechanical stability and shock resistance, and therefore has a very long service life
Low-maintenance – easy to clean
Foamlite® lining sheets can be cleaned quickly and easily with commercially available cleaning agents and are very low-maintenance. Foamlite's® closed-pore foam core does not allow any material to penetrate into the pores. Compared to conventional materials used in the market, such as wood or multiplex boards, Foamlite® offers many advantages when it comes to cleanliness and hygiene. Commercially available coated plywood sheets and textured, coated board can quickly become scratched and absorb moisture and dirt. This in turn can lead to swelling and rotting. In commercially available honeycomb panels, dirt and moisture can remain in the honeycombs and form a culture medium for mould and bacteria.
Application examples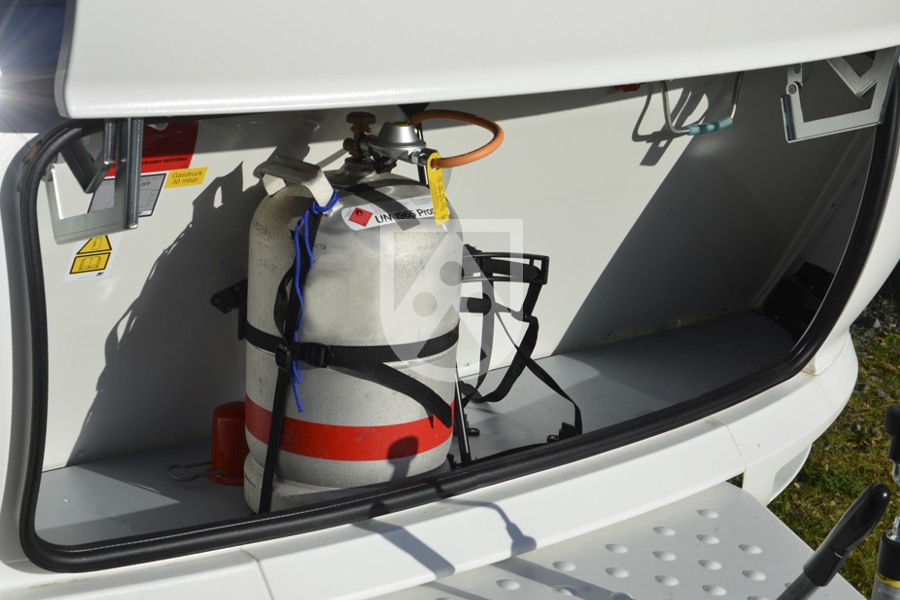 Floor panels made of Foamlite® in the storage compartment for gas bottles in a caravan: During journeys, the material, which is includes high mechanical stability, protects the bottles from being struck by stones from below – photo: Hobby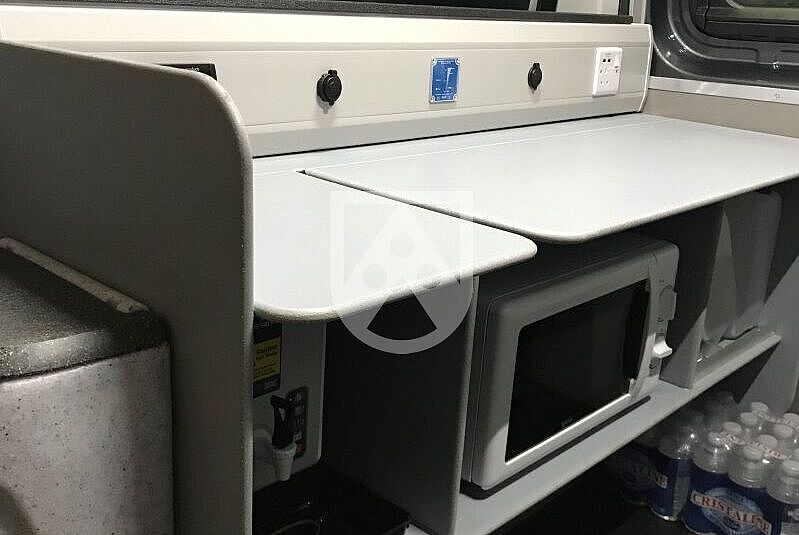 Shelf and worktops made of Foamlite® in a camper van: The low-maintenance surface of Foamlite® is very easy to clean and creates a high-quality look - Photo Cebotec
Very high abrasion resistance
Surfaces in commercial vehicles must withstand high mechanical wear and tear in many areas over the long term. Tests in our in-house materials laboratory show that Foamlite® vehicle construction sheets have significantly higher abrasion resistance in comparison with tested conventional plywood (textured coated board) vehicle construction sheets.
Test parameters: Pressure: 150 N (0.66 MPa), Abrasion area: 15 x 15 mm, Sliding partner: stainless steel, Sliding direction: oscillating, duration: 90 minutes.
High abrasion resistance and no structural damage: In tests, the surface of Foamlite® (right) demonstrates significantly higher abrasion resistance than a conventional plywood/textured coated board (left)
Built-in hinge
Foamlite® has a "built-in" hinge. All that is required is a 90 degree milled V-notch. This means it is very easy to make doors with V-grooves, for example. This saves time in the manufacturing process and eliminates additional material costs for hinges, screws and rivets.
Foamlite® has a "built-in" hinge
Door in a service van: Made of a Foamlite® vehicle construction sheet by simply milling a 90 degree V-notch.
Usage of Cookies
We would like to use cookies to better understand your use of this website and to ensure you get the best experience on our website. In our Privacy Policy detailed information about the use of cookies on this website and how you can manage or withdraw your consent at any time can be found.
Cookie Settings
Imprint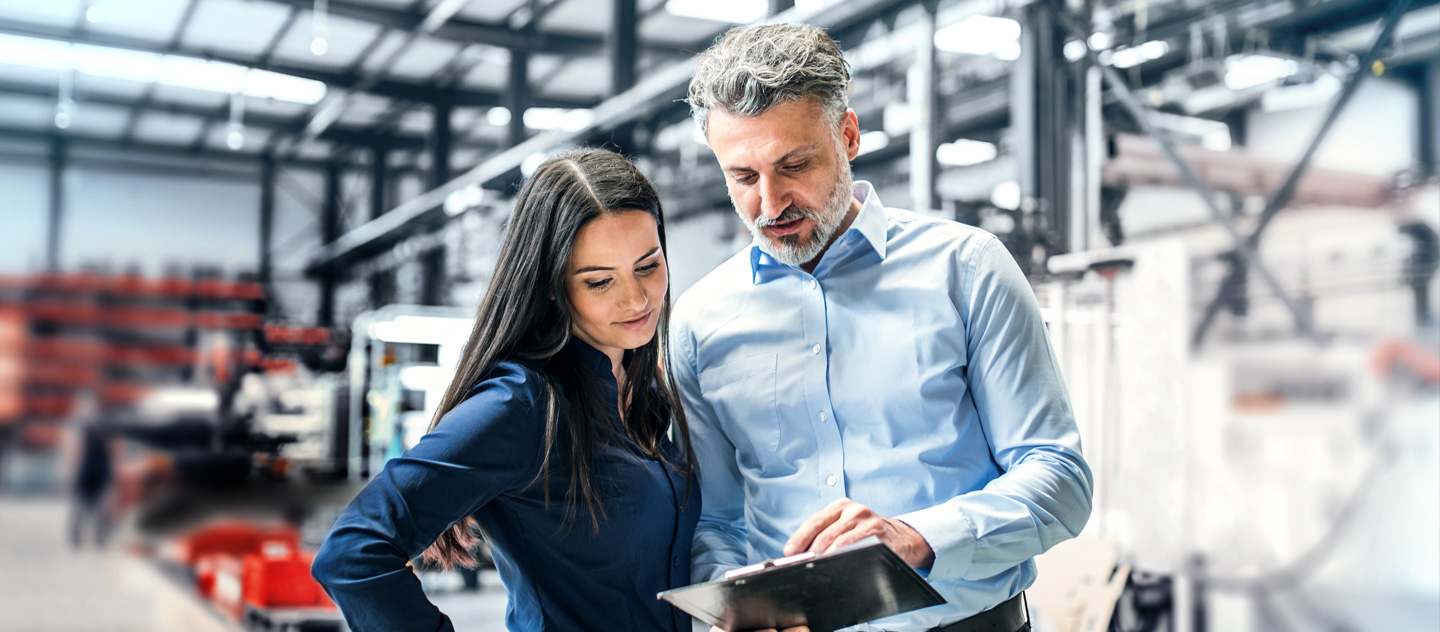 We shape industry with customized plastics
Röchling Group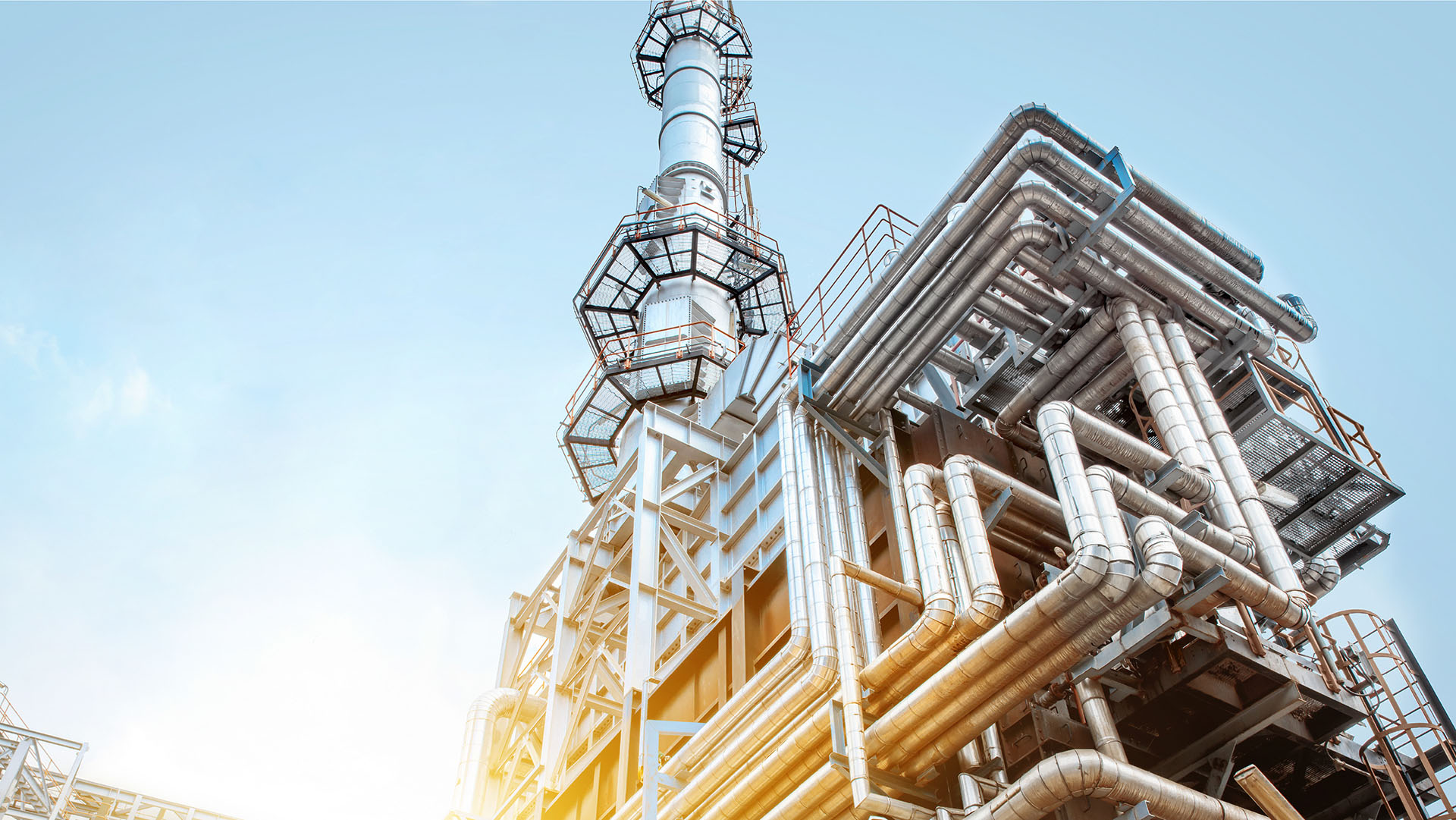 Plastics for technical applications
Industrial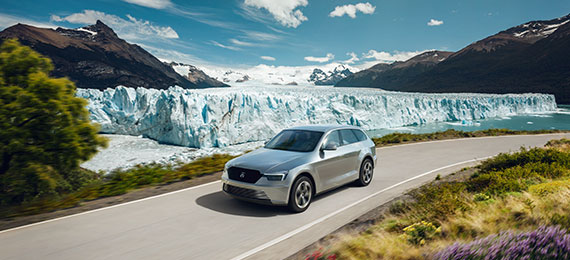 System solutions & components for the automotive industry
Automotive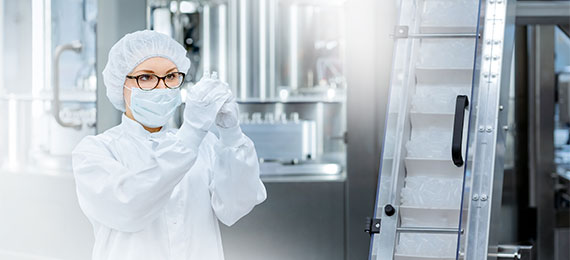 System solutions and components for Diagnostics, Fluid Management, Pharma and Surgery
Medical
3D Printing, Additive Manufacturing
Additive Manufacturing
Job and development opportunities: Röchling as employer
Career
Sours: https://www.roechling.com/industrial/materials/thermoplastics/special/foamlite/foamlite-vehicle-construction-sheets/rvs-caravans-and-camper-vans
42138
42139
42140
42141
42142