Upgrade to EcoDiesel DST Tuning
Play Now. Pay Later. Safe. Easy. Affordable.
Upgrade your 2014-2019 RAM EcoDiesel 3.0L from a single tune to Driver Selectable Tuning giving you access to all power levels available. A Universal DST Switch is required to switch levels while on the road and an AutoCal is required to flash.
This tuning package can only be installed using the HP Tuners RTD or MPVI2.
PPEI is making great strides in expanding the performance of on-highway vehicles and only offers emissions compliant tuning.
PPEI believes there exists (and has always existed) an exception under the Clean Air Act for modifying emissions and emission controls for motor vehicles that have been permanently converted to off-highway race vehicles. In response to EPA's public position and its NCI enforcement, effective 9/16/2019 at 2pm, PPEI has halted sales of race products. PPEI will continue to sell its products designed for on-highway use and is making great strides in expanding the line of on-highway products that deliver the performance that our customers desire.
The EPA has taken the public position that a vehicle designed and sold for on-highway use, such as a common rail diesel pick-up truck, can never be converted to an off-highway, race vehicle if that conversion impacts emissions controls or emissions. The EPA is currently enforcing this position through the EPA's 2020-2023 National Compliance Initiative (NCI), as well as other methods.
SKU: T-ECODST-UPGCategories: Tuning, UpgradesTag: rtd
How is your tuning processed/delivered?
When you place an order for tuning all of your vehicle data, modifications, and inputs are immediately delivered to one of our elite calibration specialists. Our specialist then manually writes and creates a tune file specifically for your vehicle details. After your tune has passed all of our quality checks, it is delivered via email and stored using our order processing system. This system allows us to keep a detailed record of your vehicle details, tuning adjustments, and provide you with fast and accurate support.
What this means for you:
Tuning built to fit your unique vehicle.
Quality checked and dyno tested.
Fast delivery through our processing system.
Smarter support and tuning adjustments.
Still have questions?
We're always looking to provide you with all of the information you need to make an educated decision.
Call Us
Only logged in customers who have purchased this product may leave a review.
Redefining The Limits™
12+
Years Tuning
200,000+
Vehicles Tuned
2 Million+
HP Gained
10,000+
Dyno Tests
30+
Countries
Sours: https://www.ppei.com/shop/upgrade-to-ecodiesel-dst-tuning/
RAM 2020-2021 3.0L EcoDiesel Parts & Accessories
For the 2020 model year a new generation of the 3.0L EcoDiesel was introduced in the Ram 1500. After the success of the earlier generation EcoDiesel, many truck manufacturers started to introduce diesel engines in ½-ton and mid-size pickups. To stand up to the competition Ram needed make some improvements to the 3.0L V6 engine. The EcoDiesel received multiple new components for an increase in performance and efficiency. The engine foundation and internals were redesigned to handle the increased power. The common-rail fuel system was modified to deliver better performance. While many features of the 3.0L EcoDiesel changed, there were some characteristics that were carried over from the previous generation.

A compacted graphite iron (CGI) block with cast-aluminum heads continued to be the durable foundation of the 3.0L V6 engine. The cylinder heads were redesigned to enhance fuel swirl and flow to deliver more complete combustion. Within this engine were revised pistons and forged steel connecting rods. The cast-aluminum pistons were redesigned with an enhanced piston bowl geometry and thinner, low-friction piston rings. The compression ratio was also lowered from 16.5:1 to 16:1. The 3.0L EcoDiesel continued to use a high-pressure common-rail fuel system that produced 29,000 PSI of rail pressure. This system was still powered by a Bosch CP4.2 injection pump and solenoid-style injectors. The injector nozzles were updated for better combustion and increased efficiency. A new intercooler was added to the EcoDiesel to eliminate interference with the radiator. The Garrett variable-geometry turbocharger was revised to help produce higher horsepower and torque. While improving horsepower and torque was a major focus, the EcoDiesel also received updates to the emission control system. The exhaust gas recirculation (EGR) system was upgraded to a dual-loop system. This low-pressure system was designed to take the exhaust gasses after they exit the diesel particulate filter (DPF) to reduce carbon buildup in the EGR.

All of these new upgrades to the 3.0L EcoDiesel resulted in an increase in horsepower and torque, as well as a higher towing capacity. The new Ram 1500 pickups offered a greater maximum towing capacity of 12,560 lbs. over the previous 9,200 lbs. rating. The 3.0L EcoDiesel also delivered an impressive fuel economy of up to 30 mpg on the highway. In 2020 a stock 3.0L EcoDiesel was rated at 260 hp and 480 lb-ft of torque, which was an increase of 20 hp and 60 lb-ft of torque over the previous generation. The additional horsepower and torque put Ram back in the lead for best performing diesel engine in a ½-ton pickup. If you're looking to maintain factory performance or if you want to boost horsepower and torque, XDP is sure to have what you need. XDP supplies parts from hundreds of the top manufacturers to provide you with high-quality stock replacement or performance parts for your 3.0L EcoDiesel. XDP also carries a large selection of custom accessories so you can give your truck a one-of-a-kind appearance. Shop XDP today for everything your 2020-2021 Ram 1500 3.0L EcoDiesel needs.
Sours: https://www.xtremediesel.com/mm5/
RAM 2014-2018 1500 3.0L EcoDiesel Parts & Accessories
In 2014 Ram became the first truck manufacturer in the USA to introduce a diesel engine in a 1/2-ton pickup. The Ram 1500 received a 3.0L turbocharged 6-cylinder diesel engine that was also known as the "EcoDiesel". The 3.0L V6 was built by the Italian motor company VM Motori and was used in the European market since 2011. Some modifications were needed for this engine to meet the emission standards of the North American market. Offering a diesel engine to the Ram 1500 provided consumers with a powerful and fuel efficient light-duty truck option. When powered by the 3.0L EcoDiesel, these trucks received the best mileage in the Ram 1500 line up and had a maximum towing capacity of 9,200 lbs. The EcoDiesel shared many features with diesel engines in many 3/4-ton and 1-ton applications including block material, fuel system components, and emission control systems.

The 3.0L V6 EcoDiesel was constructed with a compacted graphite iron (CGI) block for a lightweight and durable foundation. Paired with the CGI block were heat-treated aluminum cylinder heads for weight savings and dependability. Within the 3.0L engine were cast-aluminum pistons and forged steel connecting rods. The EcoDiesel utilized a common-rail fuel system that produced 29,000 PSI of rail pressure. Powering the high-pressure fuel system was a Bosch CP4.2 injection pump and solenoid-style injectors. These solenoid-style injectors were externally serviceable and allowed for 8 injection events per cycle that reduced fuel consumption and emissions. Fitted to this engine was a water-cooled Garrett 2056 variable-geometry turbocharger that also provided low-end torque while reducing emissions. To comply with EPA emission standards the 3.0L EcoDiesel featured all the same emission control systems as diesel engines in Ram 3/4-ton and 1-ton applications. An exhaust gas recirculation (EGR) system was used to send exhaust gases back through the engine to lower NOx emissions. A diesel particulate filter (DPF) caught and burned off excess soot. To further reduce particulate matter emission, a selective catalytic reduction (SCR) system injected diesel exhaust fluid (DEF) into the exhaust stream to convert nitrous oxide into water and nitrogen.

The addition of the diesel engine to Ram 1500 pickups would vastly improve fuel economy while towing when compared to gasoline engines. Diesel engines offer better fuel economy and drivability while towing due to the ability to maintain peak torque throughout the RPM range. Fuel mileage was considerably better with the 3.0L EcoDiesel providing up to 27 mpg on the highway while a gas engine's mileage was in the lower 20's. A stock Ram 1500 with the 3.0L EcoDiesel was rated at 240 hp and 420 lb-ft of torque. Paired with this engine was the TorqueFlite 8HP75 8-speed automatic transmission with overdrive to maximize efficiency. As other truck manufacturers started introducing diesel engines in their 1/2-ton applications the EcoDiesel needed some improvements to stand above competition. In 2020 the 3.0L EcoDiesel was redesigned for increased performance and efficiency. XDP constantly works with the aftermarket to continue to provide high-quality parts and accessories for the 3.0L EcoDiesel. Whether you're performing routine maintenance or boosting horsepower and torque XDP has what you need. Find Fuel Filters, Oil Filters and OEM Service Fluids to keep your 3.0L on the road. Make your Ram 1500 one-of-a-kind with custom parts and accessories available at XDP including Exhaust Systems, Lift & Leveling Kits, and Lighting Accessories. Shop XDP for everything your 2014-2019 Ram 1500 3.0L EcoDiesel needs.
Sours: https://www.xtremediesel.com/mm5/
---
This product has been replaced by the Banks Derringer Tuner and iDash DataMonster.
Find out more about the Banks Derringer Tuner for 2014-2018 Ram 1500 and 2014-2017 Jeep Grand Cherokee 3.0L EcoDiesel here »
---
Want More Power From Your EcoDiesel? Banks Power Has The Solution!
The Banks Bullet for the 2014-2015 Ram 1500 and 2014-2015 Jeep Grand Cherokee offers owners of EcoDiesel powered vehicles the ability to select from three power levels: Stock, Tow, and Sport, plus it reads boost or injection percentage. These power levels are adjustable on-the-fly. Dyno testing proves that the Banks Bullet can boost the power output of your EcoDiesel by 37 hp and 57 lb-ft of torque. Tested on the same truck and the same dyno, these numbers plus the $449 street price, blow away the competition, regardless of their advertising claims.
The Bullet comes with a single-gauge mounting panel, but you can also get a pillar-mount console, shown above (currently the pillar-mount is available only for the Dodge Ram).
---
This video from SEMA shows how the Bullet works by intercepting and adjusting the communication between your turbocharged truck or SUV's engine and ECU, the Banks Bullet tuner can add horsepower, torque, and performance you can feel, safely and economically.
---
The EcoDiesel engine was introduced to the market in 2014, as an option in the Jeep Grand Cherokee and Ram 1500. This 3.0L V6 diesel engine is reliable, fuel-efficient and offers reasonable power in stock trim. However there is room for improvement, and the Banks Bullet is the perfect answer to improving the power of your EcoDiesel.
Experience Counts
The primary goals when developing the Banks Bullet for the EcoDiesel was to increase power, improve drivability and to maintain engine dependability. This requires an understanding of the potential gains and limitations of the EcoDiesel engine. We've been working with the VM V6 diesel since 2012, and put our understanding and expertise regarding the platform to work and developed the Banks Bullet® inline tuner for EcoDiesel enthusiasts. No other aftermarket manufacturer has our expertise and experience with this engine.
More Than Just A Tuner
The Tow and Power modes of the Banks Bullet potentially improve the mileage of your EcoDiesel too. In addition, the Banks Bullet also functions as a digital boost gauge that can be set to trigger a visual alarm (a red LED). This function is adjustable in a range of 20-50 PSI, in 1 PSI increments. Also available is the ability to show engine fueling in percentages. Baseline, stock shows fuel at 100-percent, higher numbers indicate the additional fuel the Banks Bullet is providing the engine for increased power. For example, 120-percent indicates a fuel flow that is 20-percent overstock. The Banks Bullet for the EcoDiesel is capable of adding more fuel as needed, up to the plus 20-percent point.
---
What difference would a Banks Bullet make in your vehicle? Call us and one of our knowledgeable "Power Consultants" will tell you more about what you can expect to gain from the device. Just call toll free 1-800-601-8072. Or you can click below to read more details specific to your ride, including power charts and more available options.
Find out more about the Banks Derringer Tuner for 2014-2018 Ram 1500 and 2014-2017 Jeep Grand Cherokee 3.0L EcoDiesel here »
Click to read more about the
Banks Bullet for Dodge Ram trucks »
Click to read more about the
Banks Bullet for Jeep Grand Cherokees »
Sours: https://official.bankspower.com/news_release/banks-bullet-for-3-0l-ecodiesels/
Upgrades ecodiesel
Deleting and Tuning the 3.0L EcoDiesel Dodge Ram 1500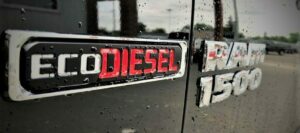 Looking for information about tuning the 3.0L EcoDiesel? You've come to the right place. This guide will help you find the best delete and tune options for your Ram 1500.
The 3.0L EcoDiesel in the 2017 and newer Ram 1500 is quite the powerplant for a midsize truck, delivering 240 horsepower and an impressive 420 ft-lb of torque right out of the box. This makes the 1500 quite the workhorse, and a great option for those who want a mpg friendly engine option with plenty of power to spare.
The 3.0L is a pretty unique engine, the only two vehicles that North America gets with this power plant are the Ram 1500 and the Jeep Grand Cherokee. The engine was developed by VM Motori, an Italian diesel engine manufacturer who is now owned by Fiat Chrysler. VM has had many years of experience in developing diesel power plants, their first engine was built in 1947 and they've been evolving their designs ever since.

Tuning the 3.0L for more power and MPG
Most of the new Ram 1500 owners are pretty happy with the way that their trucks perform out of the gate and don't want to change a thing about them, however there are always the rest of us who want to go a little further.
We know by now that modern diesel engines like these are not always tuned to get the best performance, but rather for lowering emissions output over just about everything else.

Now, don't get me wrong, the 3.0L is great just the way it is, and is really good at meeting the high standards for emissions in the US. There are tuning options for keeping all the factory emissions equipment and adding a little more grunt for towing and the like. If that's the way you prefer to go, check out the non-delete tuning options.
3.0L EcoDiesel Delete Options
If you're wanting to squeeze the maximum horsepower, MPG and reliability out of your 3.0L, deleting is pretty much the only way to go.
There is a catch however, and that is that if you live in the US, removing the emissions equipment on any modern diesel is only for off-road vehicles and can result in fines if used on public highways. The following parts are really meant for those who will use their trucks for farming or racing, or who live in a country that doesn't have the same regulations as in the US.
Best Delete Tuner for the EcoDiesel
As far as the most important part of any delete kit goes, the tuner, I have some good news and some bad news.
The good news: there is still a way to delete and tune these trucks, it's just a little bit more involved on your end and comes with some downtime.
The bad news: there is currently no plug-in tuner that can handle the delete on this engine. Tuning requires that your ECM is removed from your truck and then sent out to a tuner to be unlocked and bench flashed.
UPDATE: A new product has been developed with a customizable laptop-based tuning option, check the link below for more info. There is now options for the 2020-2021 EcoDiesel Dodge Rams along with the Jeep Grand Cherokee EcoDiesel!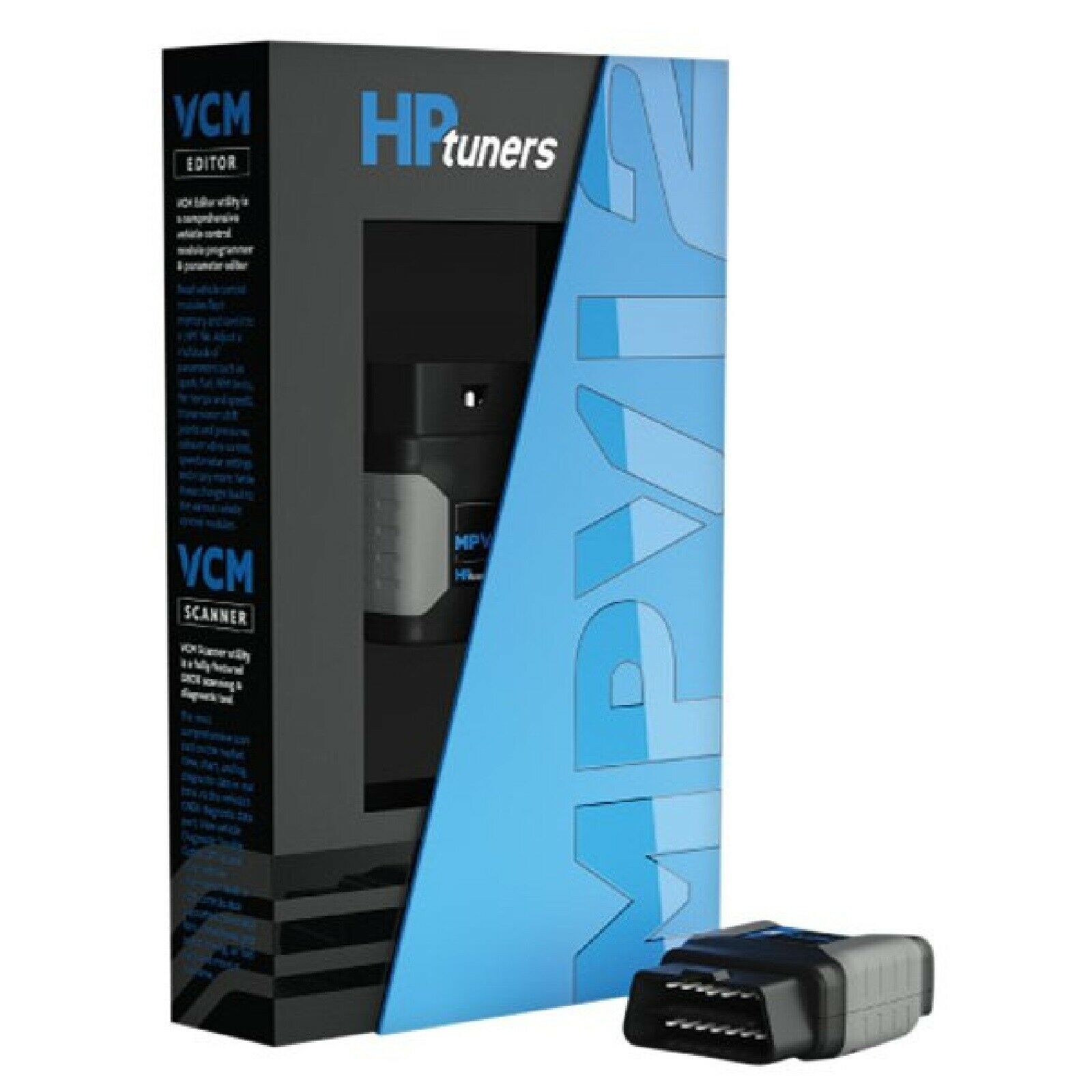 DPF/EGR Delete ECM Tuning 14-18 Dodge Ram Jeep Grand Cherokee 3.0 EcoDiesel
as of October 6, 2021 10:06 pm
Features:

Allows removal of the Diesel Particulate Filter (DPF)
Turns OFF & disables EGR system
No trouble codes or check engine lights
Increase fuel mileage
Best EcoDiesel Delete Exhaust
This is one of the best options for deleting the DPF from your EcoDiesel's exhaust. This test pipe downpipe is a straight shot from the turbo to the muffler, giving you the maximum flow possible.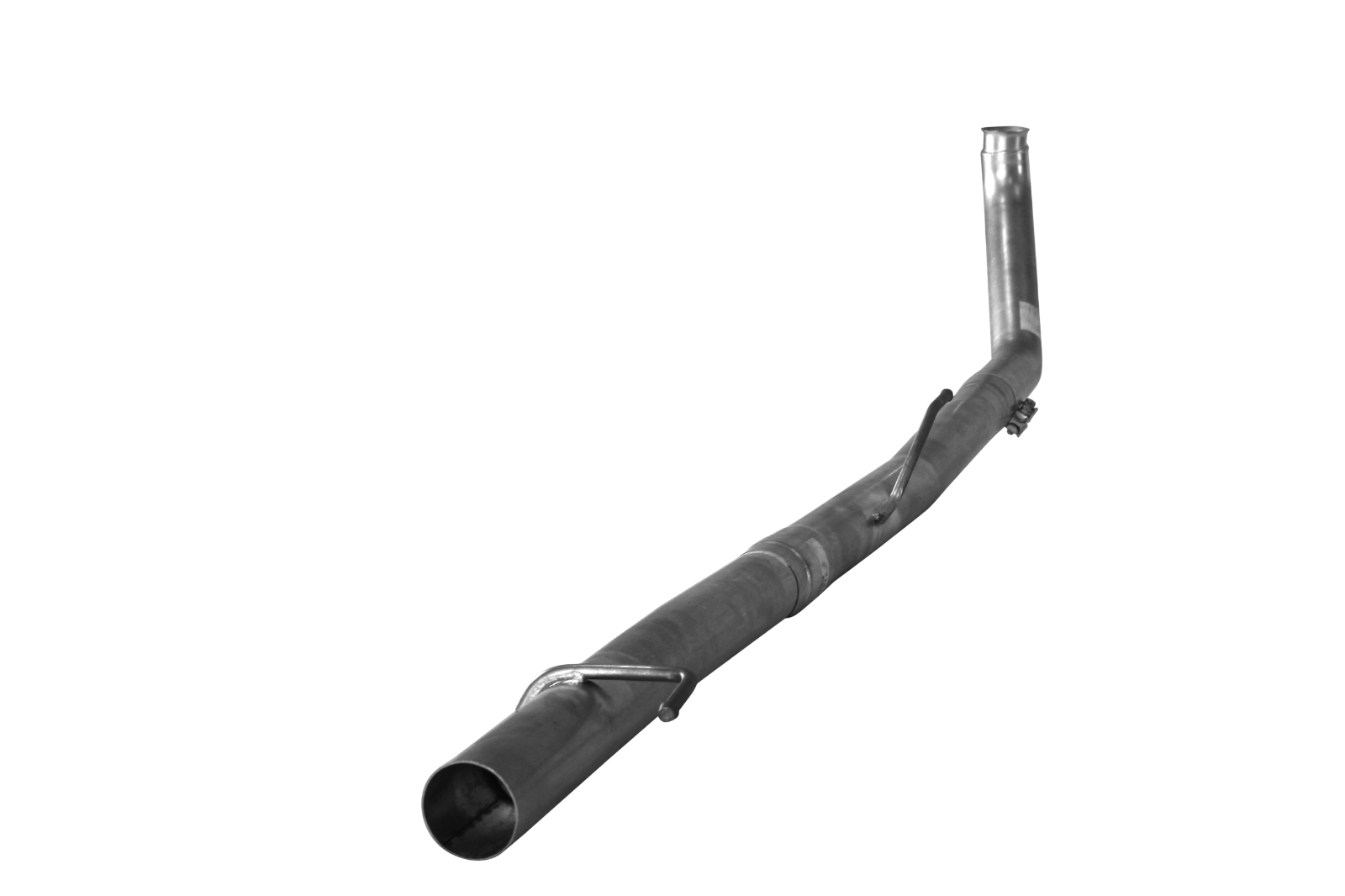 Off Road Race 3" DPF/CAT Delete Test Pipe 14-18 Dodge Ram 3.0L Turbo Eco Diesel
as of October 6, 2021 10:06 pm
Off Road Race Pipes. 3" DPF/CAT Delete Test Pipe Kit

2014-2018 Dodge Ram 1500 3.0L Eco Diesel Truck

Mandrel Bent Tubing For Maximum Flow & Performance Gains
Increases Horsepower & Torque. Improves Fuel Efficiency
Stainless Steel.
Best EGR Delete Kit for the 3.0L
Deleting the EGR on the EcoDiesel is an important part of keeping your truck reliable, if you are tuning and deleting the exhaust on your truck you really don't want to skip this step.
The blockoff plates and rerouting hoses allow you to remove the EGR completely. Deleting the EGR keeps your sooty exhaust gases from recirculating through your intake manifold which increases the life of your engine.
This kit includes everything you need to do either a partial or a full EGR delete.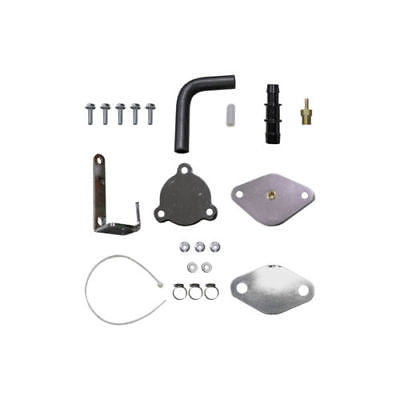 EGR Cooler Delete Kit for 2014-2017 Dodge Ram 1500 3.0L EcoDiesel
as of October 6, 2021 10:06 pm
Design can be installed incrementally and reversed
Stage 1 - bypass EGR valve
Stage 2 - fully deletes EGR valve, EGR cooler, EGR coolant lines, EGR manifold, and EGR exhaust lines
Reduced fuel consumption
Eliminates intake soot
Cleaner engine oil
Prolonged engine life
Does not reduce coolant flow through the cylinder head
Includes complete step-by-step instructions
Conclusion
We hope this article helps you in figuring out the best way to increase the potential HP, MPG and reliability of your Ram EcoDiesel. If you liked the read, feel free to share it. If you have any more questions, please leave a comment below. Thanks for reading!
Filed Under: Uncategorized
Sours: https://dieselpowerup.com/deleting-and-tuning-the-3-0l-ecodiesel-dodge-ram-1500/
Ecodiesel Single turbo upgrade Specs
I felt that all my hair was twitching, and I had no shame And this feeling. I dont know how to describe it, but it was so strong that I suddenly turned at Mr. Jenkins, looked at him in the eye and got stuck in them, like a fly, feeling that I didnt think about him. It was something incomprehensible.
You will also be interested:
The confidence of the passionate lovers made them open up. The fear of the pretense is gone, Christie sucks in her lips with tender lips, licks the salted sticky eggs, plays off the. Fallen trunk. I also love you, - her eyes shine with shame.
31203
31204
31205
31206
31207