Live. Love. Thrive.
Couples & Relationship Counselling
St. Albert, AB
Consciously Build a Life You LOVE
Many people start counselling because they realize that the life they're living doesn't line up with the life they want. They're looking to talk with someone who can help them make effective changes in their lives that move them from where they are to where they want to be.

If you're seeking couples' counselling, individual counselling, discernment counselling, or marriage counselling, the professional care provided by Wendy Hart can help you find clarity, and develop skills and awareness needed to take the next step in your life. Live the life you want by getting professional support today.
Here at Living Well by Design, we see couples from Edmonton and all surrounding areas including:
Whether you need to create more intimacy or learn to appreciate the differences between you and your partner, develop new tools to make every day more satisfying and enjoyable, or establish an amicable end to a marriage, partnership, or relationship, the counselling offered by Wendy Hart at Living Well by Design can make a real difference.
Counselling and therapy are not something to be feared; embrace change and create your new life by learning skills that will benefit you in all your relationships:
Get real, in-person, individualized help today; counselling can help all individuals who are married or single, struggling in a relationship, or seeking guidance to live a better life.
You CAN create an amazing life by living your life by design rather than by default.
My name is Wendy Hart and I'm a Registered Psychologist practicing in St. Albert, AB. I'm excited to announce that I am now serving clients in the Edmonton Region as well as all neighbouring areas.
I have to tell you, I'm absolutely thrilled that you've found me through my website, and WELCOME!
At Living Well by Design, I help my clients create fulfilling relationships. It may be the relationship you have with yourself, a relationship with a family member, co-worker, a new romantic relationship, a relationship in the "stuck" stage, or even a relationship that may be looking to end.
Many people don't realize how capable of change they actually are. Do you realize how much YOU MATTER when it comes to changing your life and relationships? Your dreams, your desires, your thoughts, your worries, your stories, and your strengths: These are at the center of our work together.
You have the power to design a life you truly love. It's my job to teach you how to do that.
More About Working With Wendy →
Sours: https://www.livingwellbydesign.ca/
Professional Christian Counselor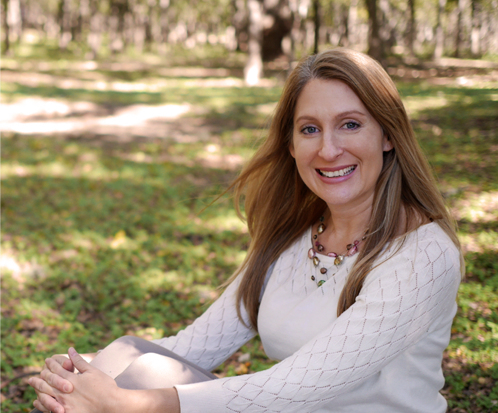 Christina L. Russell, MA
Licensed Professional Counselor (LPC-S)
National Certified Counselor (NCC)
Christina encourages trust and healthy vulnerability to develop in the counseling process and to be carried out into other relationships. Her educational achievements include B.A. in Psychology and M.A. in Counseling, both from the University of Texas at San Antonio. Christina is a Licensed Professional Counselor, a National Certified Counselor and a Board Approved LPC Supervisor.
Christina has over 17 years of professional counseling experience with couples, individuals and families working from a professional and Christian counseling perspective. Christina was previously a director of counseling services and professional therapist at a local church. Her ministry focus was to provide a professional, secure, and biblical counseling service to the local church and the San Antonio surrounding community, where trust and healthy relationships could develop. Christina continued this focus when she went into private practice in 2006.
Christina enjoys spending quality time with her husband, her two delightful daughters and her adventurous son, as well as extended family and friends. For fun, Christina likes to cook, research family genealogy, give her talented and creative husband more ideas for projects in their yard and home, and if she can stay awake long enough she loves to sit down with a cup of hot tea and read a good book.
Christina is a member of the American Association of Christian Counselors (AACC). This organization offers resources and support to Christian Counselors. Christina follows ethical guidelines set by the state of Texas, by the AACC, and by the National Board of Certified Counselors. She continues to further her development as an effective counselor through continued education, consultation, and a daily relationship with Jesus Christ.
Counseling Center for Living Well, Christian Counseling San Antonio Tx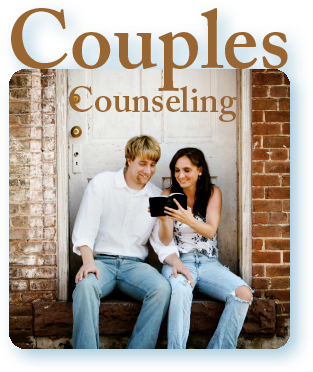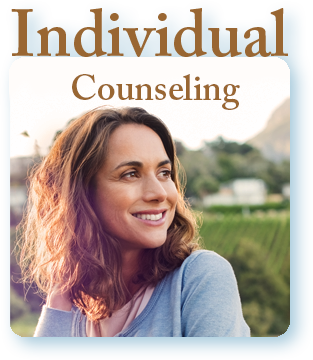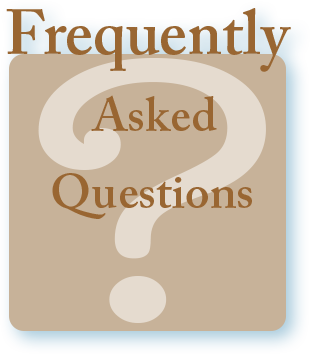 18838 Stone Oak Pkwy ste 103 San Antonio, Tx 78258 Phone: 210-490-9106 Email:
[email protected]
Sours: http://www.counselingcenterforlivingwell.com/
Welcome to Community Living Well
About us
Community Living Well is a primary care mental health service for people aged 16 and over who need support with their mental health and wellbeing.
It's for people registered with a GP in the Royal Borough of Kensington and Chelsea, or the Queen's Park and Paddington areas of Westminster.
Community Living Well offers a different kind of mental health support. It makes it easy for you, and anyone who cares for you, to access a wide range of clinical and wellbeing services.
The services on offer include talking therapies, peer support group, help with employment and support with debt, housing and benefits issues.
Want to know more?
FOR IMPORTANT INFORMATION ABOUT OUR SERVICES AND COVID-19 PLEASE SEE THE LATEST NEWS UPDATE BELOW.
What people say about us
Coming out to the Peer Support meet-ups reduces my isolation

Being with others who have a shared experience of depression is helpful because people there have lower expectations of me, they are less judgemental than others and we help each other, by sharing our experiences of depression and anxiety. The groups don't make demands of me and that helps when I'm depressed – I have problems with personal obligation. Coming out to the meet-ups reduces my isolation and keeps me active. By helping others, I feel like I am helping myself.

Peer Support Attendee
Having someone who could listen to me was very beneficial

After having therapy with Community Living Well I feel a lot better in myself, much more settled and comfortable. Getting things off my chest and having someone who would listen to me was very beneficial as I felt like I had been living in my own head. I was aware of techniques such as writing things down and talking to people I trusted but these weren't actions that I had ever implemented in the past.

Psychological Therapy Service client
Sours: https://communitylivingwell.co.uk/
cognitive-behavioral-therapy-living-well-counselling-calgary-alberta
Counselling Calgary, bymsmalindajennett
We often know we need a better work/life balance, but how? I appreciated Shezlina's article, here's the quick summary. The end of the day ritual is what I'm trying this week ...https://t.co/kPtmWdS44Opic.twitter.com/4JKtVGpKDp
— Jennifer Dawn Watts (@jennwatts)February 5, 2019
Living Well Counselling Services Inc.
4803 Centre Street Northwest #4,
Calgary, AB T2E 2Z6
(403) 695-7911
A counselor can also act as the psychological healer when the need arises. S/he will help in healing the innumerable wounds on your (both) heart and mind. S/he may help you in learning how to make amends for each other. It could be a time-consuming process, but s/he will have the patience and persistence achieve the desired results.
A counselor may not use any external tools or medications for healing. But s/he will skillfully use experience and specialization to make both of you to speak out your heart and mind. It's when s/he can point out the positives and negatives in you and your spouse.
Contrary to assumed belief, counseling is more than advising and convincing. It's a process of bringing clarity to your thinking and serenity to your approach. S/he can make you willing to listen to your spouse and vice versa.
Acceptance: A counselor will help you accept each other as you are. S/he may also train you how to understand each others' opinions; likes and dislikes; emotions, fears, ego, love, care, sensuality, etc. S/he will show you how to carve out a comfortable and protective space within your mind and heart for your spouse and vice versa.
RID-Elimination: A counselor can help in eliminating Resentments, Irritation, and Discontentment (RID) for each other. S/he does more than just talking and convincing. S/he is exploring the deeply hidden love and care for each other which is buried under an avalanche of RID. Melting of the barriers may be time-consuming. An expert counselor can make it happen within the shortest possible time.
Change-Management: After getting an initial breakthrough in achieving acceptance and melting down RID, the counselor will start consolidating the ground for meaningful communication with each other. At this stage, s/he may bring both of you to the counseling room and let you talk to each other. S/he may also closely monitor the conversations by being present during the communication.
S/he may not interrupt the conversation unless the situation threatens to go out of control. In such situations, s/he may just break the session and advice for more individual sessions. There s/he may try and reshape your approach and attitude for each other in a more friendly manner. It could be a time-consuming process, but eventually, the counselor will be able to bring you both onto a common platform.
Awakening-Awareness: Most of the marriage's conflicts are known to start from the internal conflicts within the couple. They could be related to lower self-esteem, inferiority complex, possessive-nature, jealousy, misunderstanding, etc. resentments may not happen overnight. The pot starts boiling and spills over one final day.
An expert counselor may be able to make you aware of the series of events and the real causes behind them during your life of conflicts. She could be able to hold a mirror in which you can see your own faults and shortcomings. Of course, she does it for both of you. The probability of a new life with each other increases considerably after consultations with the marriage counselor.
Sours: https://sites.google.com/site/livingwellcalgary/home/cognitive-behavioral-therapy-living-well-counselling-calgary-alberta
Well counselling living
Living Well and Dying Well: tales of counselling older people
'Helen's approach to counselling older adults is humanising, compassionate, and relationally deep. This unique text brings to life the reality and the potential of working with this client group. An invaluable read for counsellors and psychotherapists working in this field.'
Mick Cooper, Professor of Counselling Psychology, University of Roehampton
'Living Well and Dying Well is exquisitely written in its depiction of therapeutic encounters with older adults. Kewell's searingly insightful and fearlessly honest reflections are at once challenging and inspiring. The reader not only learns of the interplay between theory and practice but is invited into the relatively unchartered territory of psychotherapy with the profoundly old. Rich with personal story, Living Well and Dying Well salutes old age and explores how we can engage therapeutically with curiosity and true dignity. This is a profound, transformative and pioneering piece in the emerging field of work with older adults. I imagine that, with an ageing population, the wisdom and beauty held within these pages will only grow in relevance over time for counsellors and para-professionals alike.'
Felicity Chapman, clinical social worker and author of Counselling and Psychotherapy with Older People in Care: a support guide

'This a timely and important book that takes a fresh approach to a relatively neglected area of counselling and psychotherapy. Writing in the first person, Helen Kewell provides us with a personal and moving account of work with a number of clients facing the challenges of later life. The title refers to 'Tales of Counselling with Older People'. However, this book is far from anecdotal. The encounters with clients provide the basis for moving inductively to theory and principles, informed by a strong underpinning literature. While the tone is warm and engaging, there is nothing anodyne here. We are challenged to reflect on the social construction of ageing and how the assumptions that can follow from this impinge upon our practice.'
Dr David Bott, Principal Lecturer in Psychotherapy, University of Brighton
'I loved all these stories, but it was when I came to the one about Kate that I realised I really trusted the author. Few writers would have discussed problems that they could not solve. How often do we write about the painful process of learning to be an effective therapist? This book will help many people become more effective helpers of older and grieving clients.'
Anne Wyatt-Brown, Emeritus Professor in Linguistics, University of Florida, and former co-editor of the Journal of Aging, Humanities and the Arts
Helen Kewell
Helen Kewell qualified as a humanistic counsellor in 2015, having spent most of her career as a management consultant. Her new career path was as necessary as it was dramatic, having experienced loss and chronic illness during the preceding years. During her training, Helen became profoundly influenced by existential and experiential approaches to therapy and, almost inadvertently, became fascinated and inspired by working with older adults. She considers this area of psychotherapeutic work to be underrepresented in literature and under-resourced and hopes to continue to promote a wider dialogue on it and prompt others to do the same. She runs her own private counselling practice in Sussex and continues to volunteer as a counsellor and supervisor for Cruse Bereavement Care.
Read more
Sours: https://www.pccs-books.co.uk/products/living-well-and-dying-well
Adult Counselling Service at Living Well
Living Well
Counselling Service
Regent College is committed to helping foster the growth and health of the whole person. We acknowledge that during your time as a student at Regent, you may require some additional help and support to navigate the complexities of life. Whether you struggle with depression, anxiety or simply want to work on your communication skills—you could benefit immensely from counselling.
Regent College is privileged to have a network of counsellors and therapists in the Vancouver area, based on their evangelical Christian confession, their professional competence and clinical experience, alongside their standing within the local Christian community. These counsellors are committed to helping Regent students by offering discounted rates. Rates vary between individual counsellors, and it is your responsibility to establish the rate and make payment to the counsellor of your choice.
HOW DOES IT WORK?
This service is self-referral. A binder with the professional bios, areas of specialization, and contacts of participating counsellors is available outside Office 227 (Associate Dean of Students' Office). On the basis of this information, you decide upon the appropriate counsellor for your need. While the College provides this referral information for competent Christian therapists, we are not in a position to recommend any particular counsellor to you.
Please note: while building access is limited, you can obtain the biographies of counsellors by sending an email to [email protected]
AMS REIMBURSEMENT
For students with the AMS coverage your plan includes a counselling subsidy ($500). You will be required to pay the counsellor directly and file for reimbursement through AMS once you have receipts for these appointments.
FURTHER INFORMATION:
The College does not provide either medical or psychiatric assistance and hospitalization. For psychiatric help, the individual's medical doctor is the appropriate referral professional.
UBC also offers a counselling service, which is accessible to Regent students. While this counselling service is not faith based, it offers qualified, experienced therapists who can provide assessment and referral to other resources on campus and in the community. Please see the UBC website under the 'Counseling, Health and Wellness' section or call 604-822-3811 for more information.
If you need immediate assistance, please contact the Vancouver Crisis Line at 604-872-3311 or call 911. Feel free to inform the Dean of Students if you have need for further follow-up and support.
The Counselling Service is facilitated by the Dean of Students Office and is for all students studying at Regent College.
Spiritual Direction Service
Regent College acknowledges the transformational benefits of Spiritual Direction and offers students the opportunity to engage in spiritual direction through the Spiritual Direction Service.
WHAT IS SPIRITUAL DIRECTION?
We understand spiritual direction as a practice of spiritual companionship that helps us to discern God's loving presence and activity in our lives as well as God's gracious invitations to us.
Spiritual direction offers:
companionship from a trained individual who creates contemplative space for attending to our experience of life and our experience of God
a reflective process, rather than a directive one
an emphasis on nurturing our personal relationship and encounter with Christ
an integration of heart knowledge and head knowledge
encouragement toward discerning God's voice amidst many other voices in our lives
a heightened awareness of the Sacred in all of life and the movements of the Spirit in us
HOW DOES IT WORK?

Regent College is privileged to have a network of spiritual directors in the Vancouver area who have agreed to offer discounted rates for Regent students. Spiritual direction is offered on an individual basis or in a group, depending on your needs and resources. The rates vary according to the type of direction and the individual director. It is your responsibility to establish the rate and make payment to the director of your choice.
Students can access the Spiritual Direction Service by contacting John Lunn [email protected]
The Spiritual Direction Service is facilitated by the Dean of Students Office for all students studying at Regent College.
Living Well Forums
Living Well Forums are offered once or twice a term and focus on various topics related to the student experience and their spiritual formation. Some of the topics we have covered recently include spirituality in the daily life of students, stress, how to disagree well, depression and anxiety.
Visit the Events page for information on upcoming forums.
Sours: https://www.regent-college.edu/current-students/living-in-vancouver/counselling
Similar news:
Helping You Live Well
LIVING WELL COUNSELING
"Living Well Counseling not only enables one to live well, it is 'life changing.' " ~Client
A MINISTRY OF RECONCILIATION | INTERCESSION | TRANSFORMATION
Life is filled with challenges and changes. There are traumas in our past that hold us captive. There are harmful habits that we need help overcoming. Life's uncertainties can leave us feeling hopeless. Relationships can cause deep wounds. Circumstances leave us broken and we cannot put the pieces back together. We often hide our struggles, feeling shame. We can feel so stuck that we see no hope for a better future. The truth is, we all experience times in our life when we struggle. We all have hurts that need healing. We all have brokenness that needs restoration.
Our Ministry
It's ok to say, "I'm not ok." You do not have to face life alone. You do not have to stay stuck. You do not have to hide. You can find healing from your past so that you can experience a healthy and whole present. Christ came to redeem our whole person, mentally, emotionally and spiritually. He sees our brokenness and the battles we face. Christ longs to give us freedom from our life traumas and our destructive patterns. He longs to bring our minds and emotions under His Lordship so that we can experience His fullness. Our professional Christian counselors are called to minister hope and grace to the hurting. They are equipped to help you on your journey towards healing and a peace filled life.
We build, strengthen and restore Arkansas families by:
Empowering individuals to experience transformation

helping families find restoration and reconciliation

equipping families with healthy relationship skills
You can begin today towards a better tomorrow.We provide affordable, professional Christian counseling across Arkansas. Contact us today to begin living well.
You do not have to continue to hide in your struggles. You do not have to remain hopeless. You can experience the healing of Christ. Your family can find wholeness. You can live well.
"My counselor has made me feel safe, seen and understood. Having someone listen with compassion and the skills to help me walk towards healing has been the greatest blessing."
— Client
"Living Well Counseling is giving our community the desperately needed resource of competent, caring, and Christ-like counseling. Families are being changed and lives are being impacted here in Pocahontas because of Living Well!"
— Pastor Eric Moffett, First Baptist Church Pocahontas
"My life will never be the same, and neither will the lives of my children and family. They now have an emotionally and spiritually healthy mom."
— Former Client
Sours: https://arkansasfamilies.org/counseling
2635
2636
2637
2638
2639