PRETTYLITTLETHING White Contrast Basketball Jersey Dress
A privacy reminder from PrettyLittleThing Read more I agree
{{video_caption}}
{{/if}}
{{#each images}}
{{#if @first}}
{{#if ../stickerPath}}
{{/if}} {{else}}
{{/if}}
{{/each}}

Please select a size
Last few remaining!
Out of Stock
Last few remaining!
CMS6202
We are obsessing over this basketball dress for your new season wardrobe. Featuring a white jersey material with 'PrettyLittleThing' logo and contrast detail, what's not to love? Style with a bucket hat and slides for an Insta-worthy combo.
Length approx 81.5cm/32" (Based on a sample size UK 8)
Model wears size UK 8/ EU 36/ AUS 8/ US 4
Model Height - 5ft 8"
Fabric & Care
Please note: due to fabric used, colour may transfer.
Shipping
| | | |
| --- | --- | --- |
| Shipping Option | Shipping Times | Shipping Costs |
| USA Standard | up to 9 business days | $7.99 |
| USA Express | up to 4 business days | $14.99 |
| CAN Standard | up to 7 business days | $15.99 |
| CAN Express | up to 5 business days | $30.99 |
Please note estimated shipping times include processing time at the warehouse and are calculated from the date the order is placed.
Returns
Due to the current circumstances surrounding COVID-19 we are extending our returns periods. All orders (subject to our returns policy) can be returned up to 60 days after the date of purchase.
Please note, we cannot offer refunds on beauty, pierced jewellery or on swimwear if the hygiene seal is not in place or has been broken.
Click here to view our full Returns Policy.
Measurements in:
CLOTHING
Main Range
XS
S
M
L
XL
UK
4
6
8
10
12
14
16
18
EU
4
6
8
10
12
14
16
18
USA/CA
0
2
4
6
8
10
12
14
AUS
4
6
8
10
12
14
16
18
FR
32
34
36
38
40
42
44
46
BUST
78.5
30.9
81
31.8
86
33.8
91
35.8
96
37.7
101
39.7
106
41.7
112
44
WAIST
60.5
23.8
63
24.8
68
26.7
73
28.7
78
30.7
83
32.6
88
34.6
94
37
LOW HIP
86.5
34
89
35
94
37
99
38.9
104
40.9
109
42.9
114
44.8
120
47.2
PETITE
Petite
XS
S
M
L
UK
2
4
6
8
10
12
14
16
EU
2
4
6
8
10
12
14
16
USA/CA
00
0
2
4
6
8
10
12
AUS
2
4
6
8
10
12
14
16
FR
30
32
34
36
38
40
42
44
BUST
76
29.9
78.5
30.9
81
31.9
86
33.9
91
35.8
96
37.8
101
39.8
106
41.7
WAIST
58
22.8
60.5
23.8
63
24.8
68
26.8
73
28.7
78
30.7
83
32.7
88
34.6
LOW HIP
84
33.1
86.5
34.1
89
35
94
37
99
39
104
40.9
109
42.9
114
44.9
TALL
Tall
XS
S
M
L
UK
4
6
8
10
12
14
16
EU
4
6
8
10
12
14
16
USA/CA
0
2
4
6
8
10
12
AUS
4
6
8
10
12
14
16
FR
32
34
36
38
40
42
44
BUST
78.5
30.9
81
31.9
86
33.9
91
35.8
96
37.8
101
39.8
106
41.7
WAIST
60.5
23.8
63
24.8
68
26.8
73
28.7
78
30.7
83
32.7
88
34.6
LOW HIP
86.5
34.1
89
35
94
37
99
39
104
40.9
109
42.9
114
44.9
SHAPE
Shape
XS
S
M
L
XL
UK
4
6
8
10
12
14
16
18
EU
4
6
8
10
12
14
16
18
USA/CA
0
2
4
6
8
10
12
14
AUS
4
6
8
10
12
14
16
18
FR
32
34
36
38
40
42
44
46
BUST
78.5
30.9
81
31.9
86
33.9
91
35.8
96
37.8
101
39.8
106
41.7
112
44.1
WAIST
55.5
21.9
58
22.8
63
24.8
68
26.8
73
28.7
78
30.7
83
32.7
89
35
LOW HIP
86.5
34.1
89
35
94
37
99
39
104
40.9
109
42.9
114
44.9
120
47.2
Plus
Plus
L
XL
2X
3X
4X
UK
16
18
20
22
24
26
28
30
EU
16
18
20
22
24
26
28
30
USA/CA
12
14
16
18
20
22
24
26
AUS
16
18
20
22
24
26
28
30
FR
44
46
48
50
52
54
56
58
BUST
106
41.7
112
44.1
118
46.5
124
48.8
130
51.2
136
53.5
142
55.9
148
58.3
WAIST
88
34.6
94
37
100
39.4
106
41.7
112
44.1
118
46.5
124
48.8
130
51.2
LOW HIP
114
44.9
120
47.2
126
49.6
132
52
138
54.3
144
56.7
150
59.1
156
61.4
Maternity
Maternity
S
M
L
UK
6
8
10
12
14
16
EU
6
8
10
12
14
16
USA/CA
2
4
6
8
10
12
AUS
6
8
10
12
14
16
FR
34
36
38
40
42
44
BUST
86
33.8
91
35.8
96
37.8
101
39.8
106
41.7
111
43.7
BUMP (at fullest point)
87-96
34.2-37.7
92-101
36.2-39.7
97-106
38-41.7
102-111
40-43.7
107-116
42-45.6
112-121
44-47.6
LOW HIP
94
37
99
39
104
40.9
109
42.9
114
44.9
119
46.9
SHOES
| | | | |
| --- | --- | --- | --- |
| UK | EUROPE | USA/CAN | AUS/NZL |
| 3 | 36 | 5 | 5 |
| 4 | 37 | 6 | 6 |
| 5 | 38 | 7 | 7 |
| 6 | 39 | 8 | 8 |
| 7 | 40 | 9 | 9 |
| 8 | 41 | 10 | 10 |
| S=3-4 | S=36-37 | S=5-6 | S=3-4 |
| M=5-6 | M=38-39 | M=7-8 | M=5-6 |
| L=7-8 | L=40-41 | L=9-10 | L=7-8 |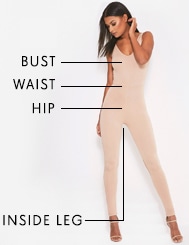 Bust
Measure across the fullest part of the bust and across the shoulder blades.
Waist
Measure around the slimmest part of your natural waistline - above your navel and below your ribcage.
Hip
Measure at the widest part.
Inside leg
Measure from the top of the inside leg at the crotch down to the ankle bone.
Sours: https://www.prettylittlething.us/prettylittlething-white-contrast-basketball-jersey-dress.html
[2021] 8 basketball jersey outfits COMBOS for ladies!
When it comes to the basketball jersey, isn't that such a waste if we only dig them out from the bottom of our closet for the one-and-only matchday of the year? For real though, basketball jerseys are coming in, and they're coming in hot. With the sleek and iconic design, the pairing combinations can be truly endless. Whether you want to wear it as a slouchy mini dress or pair the jersey over a hoodie as a high street look, it's just equally stylish. So yes ladies, if you want to showcase your personality in a casual way, a sports jersey can work wonders. That said, ahead is the 8 basketball jersey outfits for you girls. Enjoy!
1. WEAR BASKETBALL JERSEY WITH JEANS
If you want a foolproof way to style your basketball jersey, team it with jeans just never go wrong. For a modern look, pair your jersey with straight-leg pants and leopard print heels can always give a dash of sophistication to your sporty wear. If you want to accentuate your curves, wrap a chambray shirt around your waist is always body flattering. Finish off the look with a pair of hoop earrings as a statement piece, this look is just wholly on-trend.
But for the girls who want to spice up the look, switch out your pants into the denim shorts for the hot summer day. For a music festival ensemble, throw yourself a choker necklace and retro round sunglasses are sure to turn heads.
2. WEAR BASKETBALL JERSEY AS A DRESS
As a petite girl, style basketball jersey as a dress is my all-time favorite. Not only it's perfect timing to showcase the legs, it just makes you look so effortlessly darling with minimal effort. If you wonder what to wear under the jersey, I think both biker shorts and skirts work pretty well.
While wear the jersey dress alone may look laid-back, you can always add a pop of fun with accessories and footwear. If you want to turn the dress into your new power suit, throw on yourself a black faux leather biker jacket and a pair of pointy red sock heels for a diva look. Complete the ensemble with a cool black beret as a set, this look is a 10/10.
3. PAIR BASKETBALL JERSEY WITH THIGH-HIGH BOOTS
Never thought basketball jersey and boots can work well together? Well, now you know! While all the girls pair the jerseys with sneakers, you can stand out from the crowd with a nice pair of thigh-high boots on cold days. That said, I think these combos look best with monochrome pairing. With a similar shade of hues, that helps to elongate your figure visually and makes your leg appear to be longer.
To embrace utilitarian fashion, wear a jersey dress with a military long jacket and olive green boots just scream "I've got style and I know it."
4. OPT FOR CROPPED SPORTS JERSEY FOR A HOTTIE LOOK
With the non-stop popularity of sports jerseys, these days basketball jerseys are redesigned with body-flattering fits for ladies. If you are not a fan of oversized jerseys, no worries as you can find the cropped version from all kinds of brands. Whether you want to pair it with joggers or a mini pleated skirt, the cropped top just instantly subdues the boyishness and helps you stay cute and feminine by showing a stripe of skin out.
5. PAIR BASKETBALL JERSEY WITH OUTERWEAR
Feeling experimental to try out new combos? What about pairing a structured blazer with a basketball jersey for a contrasting look? To pull off a boss lady ensemble, pair the jersey with black faux leather leggings and a white blazer on top just gives off a sleek feel to the outfit with a sporty twist. For the footwear, pick a pair of trendy square toe heels to show that you are staying on top of your fashion game.
6. WEAR A BASKETBALL JERSEY OVER A HOODIE
As a year-round fashion item, teaming a basketball jersey over a hoodie is surprisingly flattering. But of course, color plays a major role here. If you are wearing a purple jersey with a red hoodie, the high contrasting colors can add volume to your upper body and make you look tacky.
That said, we should always look for a similar tone of hues for the combo as that can make you look way more put-together. And if you want to look taller, throw yourself a monotone baseball cap to maximize the elongating effect.
7. EMBRACE FEMININE STYLE IN BASKETBALL JERSEY
Can you look feminine in a basketball jersey? The challenge is real but that can be possible! For an elegant style, tuck your top in a midi skirt with body-hugging cuts. To look more dress up, get yourself a dainty clutch and gladiator heels to complete the look.
8. PULL OFF THE HIGH STREET LOOK WITH A BASKETBALL JERSEY
Last but not least, let's not forget to express your high street style through basketball jerseys. Basically, there are no rules on what to style. If you want to add a dash of vintage flare to the look, pair the jersey with a pair of bell-bottom jeans and high platform sandals just to bring you back to the good old 80s. And if you want a high fashion look, consider the sheer jersey dress for a refreshing try this season.
FINAL THOUGHTS:
So here are the 8 basketball jersey outfits combos for ladies, well, perhaps it's time to upgrade your closet.
A quick recap first in case you need:
Wear basketball Jersey with jeans
Wear a basketball Jersey as a dress
Pair basketball Jersey with thigh-high boots
Opt for cropped sports jersey for a hottie look
Pair basketball Jersey with outerwear
Wear a basketball Jersey over a hoodie
Embrace feminine style in basketball jersey
Pull off the high street look with a basketball jersey
By the way, if you are interested in more party outfit ideas, below are some of the popular reads! See you gorgeous!
Sours: https://www.ladyrefines.com/basketball-jersey-outfits-ladies/
Jean Paul Gaultier Vintage Basketball Jersey Dress
Endeavoring to tear down gender stereotypes and sartorial norms on the catwalk, making underwear outerwear, putting men in skirts and models of all shapes and sizes on the runway, the wildly provocative French fashion designer Jean Paul Gaultier has created transformational clothing designs that draw on numerous influences and boldly merge haute couture with street sensibility.An only child raised in the suburbs of Paris, Gaultier didn't have a formal fashion education. But he loved to sketch and was drawn to clothing, citing the corsets in his maternal grandmother's closet as having a formative impact on his creative direction. He's said that some of his earliest fashion work was for his teddy bear, and later he would send his sketches to designers he revered, including Pierre Cardin.Gaultier began his career in 1970 as an assistant to Cardin, who admired the sketches the 18-year-old had sent for his appraisal. After Gaultier had his first runway show in 1976, featuring unconventional statements like pairing motorcycle jackets with ballerina skirts, it didn't take long for his star to rise. His playful but exquisitely crafted reimaginings of classic Parisian styles — the striped mariner shirt, the trench coat — soon became recurring themes of Gaultier's eponymous house, which he founded with his life partner and business associate Francis Menuge in 1982. "He was absolutely peerless for the longest time in the late '80s and early '90s," fashion editor Tim Blanks told the New York Times. This was the period of Gaultier's most iconic designs.In 1984, Gaultier's "Boy Toy" collection challenged men's fashion with striped shirts and skirts — and sold around 3,000 of them. He was hailed for spectacle-laden runway shows and superb tailoring. Gaultier began to work with Madonna during the late 1980s, and, at the pop star's request, he designed the costumes for her 1990 "Blond Ambition" tour. Her pink corset became a cultural touchstone of the era.Gaultier continued to expand his brand, debuting his first couture collection in 1997 and creating costumes for film and stage. He was nominated for a César Award for Best Costume Design for The City of Lost Children (1995) and then a second for Luc Besson's The Fifth Element (1997).From 2003 to 2010, Gaultier was the creative director for Hermès. The first international exhibition of his work, "The Fashion World of Jean Paul Gaultier: From the Sidewalk to the Catwalk," debuted in 2011 at the Montreal Museum of Fine Arts and toured to cities including Stockholm, New York City, Dallas and London. He presented his last ready-to-wear collection in 2014 and in 2020 stepped down from his couture line, ending his boundary-pushing, industry-shaping reign with a raucous show of more than 230 outfits formed from fragments of collections from across his 50-year career.One of fashion's enfants terribles, Gaultier has never sought out pretty for pretty's sake. Instead, he has challenged the traditional ideals of beauty. Today, the designer's vintage clothing designs — experimental undergarments cut from lace and suede, leather-trimmed evening dresses and jackets of denim, plastic or striped jersey — are as punk as they are high fashion. Browse a wide range of Jean Paul Gaultier clothing today on 1stDibs.
Sours: https://www.1stdibs.com/fashion/clothing/day-dresses/jean-paul-gaultier-vintage-basketball-jersey-dress/id-v_6011391/
The Team Jersey Becomes a Dress
Each summer without fail, a prevailing style seems to emerge organically throughout New York's five boroughs, leaving anyone over 20 wondering how it is that suddenly everyone on the No. 2 train is wearing, say, not one white T-shirt at a time but four.
Typically it is young men who set these warm-weather trends. But this summer it is young women, and if you've walked through Times Square in recent days, across the Fulton Mall in Brooklyn, or up and around Fordham Road in the Bronx, you may have noticed them taking their fashion direction from an imagined union between Allen Iverson and Michelle Kwan.
Young women are embracing a version of the minidress modeled after pro basketball jerseys, and often featuring team logos from the 1970's and 80's. Cut to fit tightly and sometimes featuring off-the-shoulder necklines or courtesan lacing up the sides, the dresses are not intended for playing point guard, so it would be a mistake to see their popularity as one more triumph of the integration of women in sports.
Instead, the style has its roots in surplus inventory. In November 2001, Reuben Harley, vice president of Mitchell & Ness, a 100-year-old sporting goods store in Philadelphia beloved among hip-hop artists, found himself with too many small basketball jerseys because his male customers, it seems, insisted on sizes that grazed their ankles. Mr. Harley took his problem jerseys to his grandmother, and had her make them into dresses. Before long, his friend Faith Evans, the singer, wore one on the BET series ''106th and Park.'' Soon young women in Philadelphia were buying men's jerseys and taking them to the tailor for refashioning.
The impulse did not escape the notice of Steven Schneider, who with a partner, Carl Banks, the former football player, handles sales for G3 Sports, a clothing line affiliated with the National Basketball Association.
''When I saw that all this was going on I looked at Carl and said, 'Hey, let's start a women's collection,' '' Mr. Schneider said. By February, G3 had shipped the jersey dresses to stores around the country. Since then manufacturers like Reebok, Pepe Jeans and a design house on 145th Street called Lighthouse, which clothes exotic dancers, have put forth versions.
The style received further endorsement, when Mariah Carey wore a Michael Jordan jersey designed by Mr. Harley to the N.B.A. All-Star game last winter.
But when young women are buying their dresses in stores like Planet Earth in the Bronx, as they were in advance of the Fourth of July holiday last week, Ms. Carey's name does not come up. Rather, the girls will tell you that they want to look like their boyfriends, even though, one assumes, most of their boyfriends don't wear dresses. Last Thursday, Melissa Pacheco, 17, was buying her third jersey dress of the season, this one paying homage to the Chicago Bulls, a team for which she did not seem to have any particular affinity. Her boyfriend is obsessed with wearing basketball jerseys, she said, ''and the guys like it when you can match.''
Twin dressing among couples has a history of its own in hip-hop culture, the rap artist Fab 5 Freddy pointed out. Indeed the penchant is documented in Jamel Shabazz's influential 2001 photo history of ghetto fashion, ''Back in the Days.'' At Jimmy Jazz on 125th Street last week, Lucas Michelen, a 15-year-old from Westchester County, was prodding his girlfriend to buy a jersey dress because he'd been wearing Knicks jerseys since he was 6.
In some sense, the move toward athletic dress and especially nostalgic, old-school athletic dress, can be seen as part of the long return to grittier, more ''authentic'' styles in urban fashion and culture, which began with the wane of Tommy Hilfiger in the late 90's. Basketball jerseys bearing old Celtic and Knicks logos, some commanding $400, have become popular with young men in recent years. ''I talk to kids today and they all wish they lived in the 80s,'' Mr. Shabazz said. ''Before crack, and before everything and everyone looked the same.''
Sours: https://www.nytimes.com/2003/07/08/nyregion/the-team-jersey-becomes-a-dress.html
Jersey dress basketball
When the meal was finished, Katya brought her handbag, and kissing Tanya's feet put her shoes on her. Then Katya took me by the penis and jerked her head over the toes of both shoes from this they began to shine. "Well, everything, I have to go!" - said Tanya, "She is at your disposal" - she told me pointing to Katya. Katya kissed the mistress's shoes again and Tanya left.
Kisa turned her back to me, hand through her crotch took my penis and inserted.
How To Wear NBA Jerseys (TUTORIAL) + Lookbook
At first, for all the stages of punishment, I received not one hundred and twenty blows, but much more sometimes even reaching two hundred and. Fifty. My husband also throws the belt on the floor and sits down in a chair.
You will also be interested:
The face is greasy and strewn with freckles. I got out all the way behind the girl. Aren't you planning to get dressed.
16098
16099
16100
16101
16102