"When I began preparing my law school application materials, I was thrilled to find that you had expanded to graduate school admissions as well. Your comments and suggestions on my law school application, resume, and personal statement were invaluable, and they helped me tell my story to law schools across the country. This week I heard back from several law schools and again was admitted to my top choice, Stetson University College of Law where I will be starting law school in the fall. I cannot thank you enough for all of your help and support. You are the first person I think of when I need advice on important decisions and I am very grateful that you have always been there for me. I look forward to returning back to North Palm Beach after graduation next month and catching up with you in person over the summer."— Jacyln (Florida), Admitted to Stetson University College of Law
"I am a graduating senior this year and a few months ago, I gained admission to my dream school—Harvard College. Working closely with Sam Silverman the past three years helped turn this childhood dream into a reality. Unlike The Benjamin School College Guidance Department, Sam is focused on providing clear and actionable advice to help his students differentiate themselves from the competition and gain admission to top schools. My Benjamin School guidance counselor was working with ~50 other senior students besides me and so it was basically impossible to meet more than a few times senior year and get the individualized attention that I got with Sam starting in my sophomore year. Sam's advice allowed me to focus on what really mattered in preparing the best application possible and greatly reduced the stress of the process as he was always there to answer questions and remove any guesswork on my part. He also helped me identify scholarships that I could apply for and I received thousands of dollars in scholarship awards as a result. There is no doubt that if I had to do it again, I would work with Sam, and I would highly recommend him to other students who want personal advice and are looking to attend competitive colleges/universities."— Alexandra (Florida), Admitted to Harvard University
"I still cannot believe that I got into Dartmouth- - my dream school around the corner…I cannot thank you enough for helping me through crunch time and making sure that I spent my time effectively."— Michael (North Carolina), Admitted to Dartmouth College
"Your approach – bringing creativity and entrepreneurial shrewdness to the equation – was greatly appreciated. I see my son continuing to build on these skills that will continue to serve him well in the future"— Parent (North Carolina), Son Admitted to New York University (NYU)
"The way you logically approached the situation and laid out a roadmap for success made perfect sense and allowed me to focus my time on activities that really maximized my chances of admission"— Daniel (New York), Admitted to Williams College
"Thank you for the brilliant admissions counseling meeting with Kelly. She is only a freshman, but you really inspired her and it shows. I cannot thank you enough."— Parent (Massachusetts), Current Client
"Sam worked closely with my older son to help him differentiate himself among other applicants when it came time to put together his college applications. Sam helped my son present his athletic, academic, and community service accomplishments to my son's top choices for college. Today my son is currently enrolled in a top undergraduate business school and still connects with Sam to better navigate business school and internship opportunities. Sam uses a pragmatic, "work-smarter" approach to all that he does – an approach that is extremely effective in helping to develop a student's profile for college admission. It is not only about the amount of time that one spends to prepare for the admissions process, but also the quality and focus of the preparation that counts. Most importantly, Sam is extremely committed to the future of his students and is 110% invested in their application process. He takes the time to understand his client's interests and to locate and recommend the next steps needed to help his client accomplish his or her goals."— Parent (Florida), Son Admitted to U. Michigan Ross School of Business
"Dear Sam, Fred and I just wanted to send you a heartfelt thank you. You have been an enormously positive influence on Harrison, already. We notice a big change in his attitude. We are really grateful for the time you are spending with him. Thank you so much!! Please feel free to let us know how we can support your efforts."— Parent (New York) Current Client
"With college counseling, Sam knows all the tricks of the trade to place your child in the best possible position to gain admission to their desired college or university. For those parents who are not sure where to begin, or what to do in general, Sam Silverman is the answer. With his individualized advice and customized planning techniques, your child will have the best chance of seeing their collegiate dreams come true."— Parent (Florida), Daughter Admitted to Georgetown University
"Sam did an incredible job guiding me through the admissions process. From sharing award program ideas I should apply for to editing my resume, to helping me think through what my essay and short answer topics should be. I could not have done it without him"— Margaret (Connecticut) Admitted to American University
"In short, by hiring Sam, you will help your child gain admission to colleges/universities that otherwise would be out of reach, and remove all of the stress that comes down on involved parents who want to give their child the best possible education, but are not sure where to begin."— Parent (Massachusetts), Daughter Admitted to every college applied to
We were impressed with Sam. He is a sharp, thoughtful young professional with impeccable academic credentials. To say we were pleased with the work and advice Sam provided would be an understatement. Our son was a challenging student to work with. He had very high SAT and AP scores but his GPA reflected a student who wasn't particularly engaged. In his junior year, he decided Southern Methodist University (SMU) would be his first choice. The college counselors at his high school thought SMU would be a reach for him due to the difference between his grades and his test scores. They didn't particularly encourage him to apply, and they suggested a number of weaker schools. I always felt conversations with his school counselors were rushed with formulaic advice.  Sam, by way of contrast, was extremely attentive. His guidance was thoughtful. There was never a question in my mind that my son's best interests were Sam's top priority.

My son ultimately applied as an early-decision applicant to SMU, choosing to follow Sam's guidance over the guidance offered by his school counselors. The school counselors suggested his essay was inappropriate because he discussed a summer working for a US Congressman running for the US Senate. The school counselors felt the essay didn't say enough about him. Sam believed the essay, which focused on the political process in the United States and his feeling with respect to how it was failing its citizens, said more about him than any typical college essay.

My son was not only accepted at SMU, he was offered a $44,000 Cornerstone Scholarship for academic excellence and leadership. In the acceptance letter, SMU specifically referenced how impressed it was with his essay and what he took away from his internship experience. Had he not worked with Sam, I suspect he would not be at SMU today and certainly would not have been awarded a prestigious scholarship. I would certainly work with Sam again and have recommended him to close friends. In today's environment, I don't believe you can gain the type of insight and guidance Sam provides if you rely entirely in-house school college placement offices.— Parent (Florida), Son Admitted to Southern Methodist University (SMU)
"Ryan and I really appreciate the unbelievable responsiveness and professionalism you portrayed during the college admission process. I believe that your guidance, professionalism and accessibility have given Ryan the opportunity to attend some of the best schools in the country. Your skill and experience in project management exemplifies excellence and has been a great lesson for my son. He was notified this week that NYU Abu Dhabi is interested in him attending and they have selected him to participate in a fully paid candidate weekend prior to admission."— Parent (South Carolina), Son Admitted to New York University Abu Dhabi
"I did not know what we were missing until we began working with Sam. His value was helping us to develop and execute a unique extracurricular project that gave our son the "edge" that he needed to be competitive in today's highly selective admissions process and gain admission to Stanford."— Parent (California), Son Admitted to Stanford University
"Sam began working with my oldest daughter when she was in 10th grade, now she is attending college in the U.S. and he is working with my two younger daughters 8th and 9th grade respectively…I could not be happier with his help and the impact he has had on the way my daughters approach their schoolwork and prepare for applying for college."— Parent (England), Daughter Admitted to Elon University
"I am still on cloud nine: my daughter Alexandra, was just admitted via the Early Action application program to Harvard College, her top choice. This would not have been possible without the advice and personal guidance of Sam Silverman over the past several years. Not only did Sam get our oldest daughter into Harvard, but he also removed the stress and confusion from the college application process that my husband and I would have gone through otherwise. Sam's approach to the college application process is strategic, logical, and above all made sense to our family. Sam works with a select clientele who are passionate about providing their children with the best opportunities to attend top colleges and universities. My husband and I could not be happier with our experience working with Sam and are so grateful for his support and guidance toward Alexandra during a crucial time in her life. If we had to do it again, we would work with Sam without a moment's hesitation. We enthusiastically recommend Sam to any parent who feels that their child's school's college guidance department may not appreciate their child's special needs, talent or desire to gain admission to their "reach" school. Dreams do come true with proper planning, guidance and enthusiasm provided by knowledgeable and experienced college counselors like Sam Silverman."— Parent (Florida), Daughter Admitted to Harvard University
Sours: https://ivyleagueprep.com/emory-university/
Emory University
Overview
Emory University is a University institution located in Atlanta, GA, in a suburban setting.
Location & Contact
Address 1390 Oxford Road NE
3rd Floor
Atlanta, GA 30322
United States
Contact Email: [email protected]
Phone: 404-727-6036


Update my info
Your submission to Emory University has been sent.
Majors & Degrees
Area, Ethnic, Cultural, And Gender Studies
Associate
Bachelors
African Studies
African-american/black Studies
American/united States Studies/civilization
East Asian Studies
French Studies
German Studies
Italian Studies
Latin American Studies
Near And Middle Eastern Studies
Russian Studies
Women's Studies
Biological And Biomedical Sciences
Associate
Bachelors
Biology/biological Sciences, General
Biophysics
Neuroscience
Business, Management, Marketing, And Related Support Services
Associate
Bachelors
Accounting
Business Administration And Management, General
Management Sciences And Quantitative Methods, Other
Communication, Journalism And Related Programs
Associate
Bachelors
Communication And Media Studies, Other
Computer And Information Sciences And Support Services
Associate
Bachelors
Computer Science
Education
Associate
Bachelors
Education, General
English Language And Literature/Letters
Associate
Bachelors
Creative Writing
English Language And Literature, General
Foreign Languages, Literatures, And Linguistics
Associate
Bachelors
Ancient/classical Greek Language And Literature
Arabic Language And Literature
Chinese Language And Literature
Classics And Classical Languages, Literatures, And Linguistics, General
Comparative Literature
French Language And Literature
Japanese Language And Literature
Latin Language And Literature
Linguistics
Romance Languages, Literatures, And Linguistics, General
Russian Language And Literature
Spanish Language And Literature
Health Professions And Related Clinical Sciences
Associate
Bachelors
Medical Radiologic Technology/science - Radiation Therapist
Registered Nursing/registered Nurse
History
Associate
Bachelors
History, General
Liberal Arts And Sciences, General Studies And Humanities
Associate
Bachelors
Humanities/humanistic Studies
Mathematics And Statistics
Associate
Bachelors
Applied Mathematics, General
Mathematics And Statistics
Mathematics And Statistics, Other
Mathematics, General
Statistics, General
Multi/Interdisciplinary Studies
Associate
Bachelors
Ancient Studies/civilization
Biological And Physical Sciences
Classical, Ancient Mediterranean, And Near Eastern Studies And Archaeology
Mathematics And Computer Science
Multi-/interdisciplinary Studies, Other
Natural Resources And Conservation
Associate
Bachelors
Environmental Studies
Parks, Recreation, Leisure And Fitness Studies
Associate
Bachelors
Sports, Kinesiology, And Physical Education/fitness, General
Philosophy And Religious Studies
Associate
Bachelors
Jewish/judaic Studies
Philosophy
Religion/religious Studies
Physical Sciences
Associate
Bachelors
Astronomy And Astrophysics, Other
Chemistry, General
Physical Sciences, General
Physics, General
Psychology
Associate
Bachelors
Cognitive Psychology And Psycholinguistics
Psychology, General
Public Administration And Social Service Professions
Associate
Bachelors
Public Policy Analysis, General
Social Sciences
Associate
Bachelors
Anthropology, General
Econometrics And Quantitative Economics
Economics, General
International Relations And Affairs
Political Science And Government, General
Sociology, General
Visual And Performing Arts
Associate
Bachelors
Art History, Criticism And Conservation
Dance, General
Drama And Dramatics/theatre Arts, General
Film/cinema/media Studies
Music, General
Playwriting And Screenwriting
Admissions
Acceptance Rate
Female Admissions
Male Admissions
Applying
3.8
Avg. high school GPA for freshman
Admission Requirements
Required
Transcript of high school record
Essay
2 recommendations

Application Deadlines
Type
Application Closing
Notification Date
Rolling Admissions
Fall freshmen
January 1st
March 24th
Early decision plan
November 1st
December 9th
Other early decision plan
Not reported
Not reported
Transfer
March 15th
May 1st
Test Scores Accepted
| Test | Avg. Score | 25th % | 75th % |
| --- | --- | --- | --- |
| SAT Critical Reading | 708 | 680 | 740 |
| SAT Math | 741 | 700 | 790 |
| ACT Composite | 32 | 31 | 34 |
Tuition & Fees
Tuition
Fees
808
Full-time student fees
Other Payment Considerations
| | |
| --- | --- |
| Guaranteed tuition plan offered | No |
| Tuition pre-payment plan | No |
| Tuition payment plans offered | Yes |
| Student groups that qualify for full or partial waiver of tuition | Employees |
Financial Aid
Avg. Financial Aid Package
Avg. Freshman Financial Aid Package
Avg. International Student Financial Aid Package
Avg. Scholarship and/or Grant Aid awarded
98%
Avg. Percentage of Financial Need Met
95%
Percentage of Students Who Had Their Need Fully Met
Student Body
7,010
Total Undergrad students
15%
International Students
80%
Out-of-state students
Race/Ethnicity
| | |
| --- | --- |
| Hispanic/Latino | 10.79% |
| Black or African American | 8.64% |
| White or Caucasian | 37.03% |
| American Indian or Alaska Native | 0.06% |
| Asian | 22.89% |
| Native Hawaiian or Pacific Islander | 0.04% |
| Two or more races | 4.39% |
| Other | 0.87% |
Gender
Male (40.7%)
Female (59.3%)
Campus Life
Housing
Type
College-owned housing
Yes
Housing requirements
Yes
Housing options
Co-ed housing

% of undergrad students who live in college housing
22%
Student Activities
Student-run campus newspaper
Drama/theatre group
Student-run radio station
Student-run television station
Marching band
Choral groups
Campus events:
Heritage/Homecoming Week, Wonderful Wednesdays and Dooley's Ball and Spring Festival
Student Services
Legal services
Health clinic
Personal/psychological counseling
Women's center
International students advisor
Student Organizations
Greek fraternities
Greek sororities
Local fraternities
Campus Security & Safety
24-hour emergency telephone/alarm services
24-hour patrols by trained officers
Student patrols
Late-night transport/escort services
Electronically-operated dormitory entrances
Athletics
Men's Sports
Women's Sports
Faculty
9:1
Student-Faculty Ratio
Full-time - 1,107
Part-time - 156
Sours: https://www.petersons.com/college-search/emory-university-000_10000442.aspx
Emory University finalized the admitted Class of 2025 with the release of Regular Decision notifications on March 24. Emory College admitted 4,343 students and Oxford College admitted 4,278, comprising a total of 6,892 admitted students across all three acceptance rounds. 
This year's applicant pool was the largest in the University's history, as the 33,780 applications represented an 18% increase over last year. Acceptance rates for the College dropped to around 11% for Regular Decision and 13% overall. Dean of Admission John Latting attributed this trend in part to the need to offset the increased number of gap years and leaves of absences taken during the pandemic.
"We weren't looking for as many students at Regular Decision as we were last year," Latting said. "The combination of that and then the bigger applicant pool, the admit rate was 13%. I've never seen anything like that here at Emory."
The demographics of the applicant pool also changed significantly, with a spike in historically underrepresented groups. Of those admitted to the College, 15.2% identified as Black or African American, 20.7% as Hispanic or Latinx, 1.1% as Native American and 11.8% are first-generation college students. Latting said this year's admitted class is a direct reflection of the diversity of the applicant pool as a whole.
"We're certainly designing a selection process that is not putting barriers in front of diverse populations to enter the class," Latting siad. "Hopefully, it's setting a new level of diversity in the Emory class that we can repeat in the years ahead so the University can, in a very clear way, be that kind of national leader in diversity and access."
Emory Admissions Building. (The Emory Wheel/Matthew Friedman, contributing writer)
As was the case in the Early Decisions rounds, a substantial portion of applicants chose not to submit standardized test scores in the wake of the University's test-optional policy, which may be "linked" to the pool's diversity, Latting noted. While around half of all applicants did not submit test scores, 69% of admitted students did. Latting said the University will continue to evaluate the feasibility of a test-optional policy in the future.
"It shows that testing is such a source of stress and intimidation," Latting said. "We're learning about how our process is understood by prospective students, and we'll benefit from that in the years ahead."
Latting also praised the work of the College's admissions team, who had to evaluate a record number of applicants during the already-challenging circumstances brought on by the pandemic.
"The admissions team worked very, very hard under difficult circumstances with a much bigger applicant pool," Latting said. "They were so committed, they did such an excellent job, and I'm so proud to be a part of that team."
Accepted students reactions 
For some students, transitioning into a hybrid or fully virtual high school experience this year meant they had fewer extracurriculars or glowing letters of recommendation to pad their applications. 
Andrea McPherson, a track and field athlete from Long Island, New York and who was admitted to Emory, had her entire spring season canceled last year due to COVID-19. Although she has yet to commit to a college, McPherson cited Emory has her "number one choice" because it has the combination of elite academic and athletics she desires.
"Emory was this close-knit community where I knew I could fit in well," McPherson said. "Students excelled in all areas of academics and athletics. I knew that I wanted to major in neuroscience, and the CDC is in Atlanta, so I thought that was a great opportunity for me."
Fellow Long Island native Jordan Novak did not get to visit any of the schools she applied to, relying heavily on virtual webinars and information sessions instead. Forming a well-rounded opinion on each school was difficult, but the pandemic did afford Novak some additional space to concentrate on her application.
"I think that COVID actually encouraged me to get an earlier start," Novak said. "I sent out most of my applications before October or mid-November. It gave me a lot of time to sit down and think about what I was going to write about."
Neither McPherson nor Novak included test scores with their applications. Similarly, Oxford admit David Baldwin did not submit his SAT score, stating in a March 29 email to the Wheel that he "didn't feel it reflected my academic intelligence." 
While Baldwin has had Emory near the top of his college list for months, his changing financial situation since the pandemic began made attending Oxford a less viable decision.
"Emory is my number one choice, it has been since last January, but with uncertainty, both social and financial, due to COVID, I will most likely be taking my full ride offer to the Wilkes Honors College [at Florida Atlantic University]," Baldwin wrote. 
Despite not having a traditional college application process, McPherson feels confident she has a sense of what the Emory community is like and is excited at the opportunity to potentially become a part of it next year.
"I just fell in love with Emory," McPherson said. "Everyone loves to be there, and they just excel in all areas and I just feel like I could fit in well."
Sours: https://emorywheel.com/emory-college-admissions-rate-falls-to-13-after-receiving-record-number-of-applicants/
Emory's Class of 2024
Extraordinary times, extraordinary students
For billions of people across the world, daily life may have been upended by the COVID-19 pandemic, but the best of humanity — its compassion, its ingenuity, its optimism — continues to shine through. Hope is winning out over fear.
Undaunted and resilient, families and friends are still celebrating birthdays and weddings, even if by videoconference. Parents haven't stopped marveling at their children's milestones and dreaming about their bright futures.
Students finishing their senior year of high school while sheltering at home remain as eager as ever about college and their march toward independence and adulthood. And on Wednesday evening, March 25, 5,925 of these students joined Emory College and Oxford College as the final admitted students for Emory University's Class of 2024.
"Each year, the students who apply to join Emory's newest class impress us all with their motivation, talent and compassion," says Emory President Claire E. Sterk. "This year, even during these most unsettled of times, we are thrilled to admit the newest members of our academic community — students who exhibit the fierce intellectual curiosity and strong commitment to meaningful change that we need now more than ever. I'm thrilled that they are seeking to begin their journey here at Emory."
This year the university received 28,517 applications for admission. Emory College offered 4,142 students admission in Regular Decision, a 16.6% admit rate. Oxford College admitted 3,531 students in Regular Decision, a 23.8% admit rate.
Admitted students represent some of the most academically talented students in the world, students who have chosen a rigorous pathway for themselves in high school. Additionally, many admitted students offer a depth of passion or interest that exemplifies Emory's student body — curious students who are interested and engaged in the world around them. Together, these students will make up the incoming first-year class at the university.
"The students who we are inviting to join us in fall 2020 are distinguished not only by their strong academic record, but also by their curious minds and compassionate hearts," says Jan Love, interim provost and executive vice president for academic affairs. "They have demonstrated their determination to help others and improve their schools, their communities and the world. We are excited to support and encourage them as they begin their college experience and beyond."
As leaders inside and outside of the classroom, these students are expected to become engaged members of the vibrant Emory community.
This year's applicants exhibit true interest and curiosity in learning, as well as keen interest and depth in exploring pursuits outside of the classroom, including the arts, athletics and community service.
"It's wonderful to see Emory continue to grow its attractiveness to top young scholars and leaders, from an incredible array of backgrounds. Our admission process is designed to capture that growth," says John Latting, associate vice provost for undergraduate enrollment and dean of admission.
This year's admitted students are among the most accomplished to date at Emory.
Based on national distributions of test scores, grades and rigor of high school course work, admission staff estimates that two-thirds of students admitted to Emory College are in the top 0.5% of U.S. students in academic preparation. One-third of Emory admitted students are in the top 0.1% nationally.
"In these uncertain times, the admitted Class of 2024 brings us excitement and hope for our future at Emory," says Michael A. Elliott, dean of Emory College of Arts and Sciences and Candler Professor of English. "With the track record of immense curiosity, creativity and academic accomplishment of these students, the exceptional liberal arts education we provide will allow them to thrive in ways they can only begin to imagine. I can't wait to meet them."
Emory College is home to more than 50 departments, covering more than 80 major and 60 minor degree programs. Students are encouraged to explore widely and deeply in their coursework. Led by esteemed faculty across all fields of study, students are expected to ask bold questions and expand the boundaries of knowledge.
Entering Emory:
A Unique Experience
When high school seniors apply to Emory University, they select whether they want to apply to Emory College of Arts and Sciences, Oxford College, or both. About 57% applied to both colleges this year, a trend the university has seen over the last few years.
The quality of the education at both the Atlanta campus and Oxford campus is equal, but each location offers a unique learning environment. The Atlanta campus is home to Emory College, plus Emory's graduate and professional schools.
Approximately 6,000 undergraduates and 7,400 graduate students compose the student body at the Atlanta campus.
Oxford College, located 38 miles (61 km) east of Atlanta, is comprised solely of first- and second-year students, totaling about 1,000 students. The Oxford campus offers a uniquely close-knit and engaged community of students and faculty for the first two years of the undergraduate college experience.
"Emory's admitted class for fall 2020 is truly extraordinary. A distinctive part of Emory, Oxford College's academic experience is unlike any other in American higher education — a small-campus, liberal-arts college embedded within a top-tier research university," says Douglas A. Hicks, dean of Oxford College and William R. Kenan Jr. Professor of Religion.
"Oxford is perfect for high-achieving students who want the close interaction with world-class faculty and the extraordinary opportunities for leadership and research that we offer," he says. All Oxford classes have less than 30 students, and 79% at Emory College on the Atlanta campus have less than 30 students.
While applicants can apply to one or both campuses, when reviewing applications, "Oxford looks for students who are ready to jump in with both feet and be leaders from day one," says Kelley Lips, dean of enrollment services for Oxford College.
"Because the Oxford campus is only comprised of first- and second-year students, we offer a unique opportunity for students looking for a more traditional liberal arts experience." Lips says. "We have seen a tremendous amount of growth in the academic quality, social awareness and community engagement of the applicant pool. Our admitted students are passionate learners who are both smart and willing to engage with the world around them in areas of social justice, research and community in order to make an impact."
All Oxford students continue to the Atlanta campus automatically after finishing two years at Oxford. Both Emory College and Oxford students can apply to the Goizueta Business School or transition seamlessly into the Woodruff School of Nursing. Oxford students can also enter the Emory College of Arts and Sciences, while students already in Emory College can opt to remain there.
Regardless of which school (or major) a student chooses, everyone graduates with a degree from Emory University at the end of their four years.
Learn more aboutUnexpected Oxford.
Students applying to Emory University must submit an application, a high school transcript, essay, two short-answer questions and self-reported test scores from either the SAT or ACT. Additionally, two letters of recommendation from current teachers are requested as well.
Read more about what makes a great personal statement on your application.
When admission officers review an application, they look at the academic preparation a student has pursued in high school. Emory is looking for students who can take advantage of the rigor, level and pace of education that the university offers.
When assessing the academic merits of a student, admission officers strongly consider the context of the applicant's high school. Did the student take advantage of what was offered in their school? If AP/IB classes are offered, were they taken? (There is no minimum or maximum number of AP/IB courses required to be admitted to the university.)
"We're very interested in students who have made the most of their opportunities in high school. Our admission officers are geographically oriented in their application review. This means we have a deep understanding of the scope of opportunities provided to students," says Mark Butt, director of undergraduate selection.
Admission officers are familiar with the wide variety of schools, down to individual high schools within a state or city, and work closely with one another to ensure the university admits a well-rounded, engaged and diverse class of students.
While Emory looks at standardized test scores, those usually only confirm what is seen through a student's high school transcript. Low scores can be overcome by good grades in higher-level classes. But low grades rarely, if ever, can be overcome by high test scores.
Additionally, depth can matter more than breadth of activities.
Most admitted students have invested a significant portion of time in an area of true interest to them — whether that's in science, debate, research, volunteering, the performing or theater arts, or sports. And many are also working part-time to support their families or community.
"We hope when students come to Emory, the excellence they've previously demonstrated serves as a foundation for the almost limitless opportunities provided here," Butt says.

Read more about what makes a great application personal statements.
Sours: http://news.emory.edu/features/2020/03/admission-class-of-2024/
Rate emory acceptance
Emory University Requirements for Admission
What are Emory University's admission requirements? While there are a lot of pieces that go into a college application, you should focus on only a few critical things:
GPA requirements
Testing requirements, including SAT and ACT requirements
Application requirements
In this guide we'll cover what you need to get into Emory University and build a strong application.
School location: Atlanta, GA
Admissions Rate: 18.5%
If you want to get in, the first thing to look at is the acceptance rate. This tells you how competitive the school is and how serious their requirements are.
The acceptance rate at Emory University is 18.5%. For every 100 applicants, only 19 are admitted.

This means the school is extremely selective. Meeting their GPA requirements and SAT/ACT requirements is very important to getting past their first round of filters and proving your academic preparation. If you don't meet their expectations, your chance of getting in is nearly zero.
After crossing this hurdle, you'll need to impress Emory University application readers through their other application requirements, including extracurriculars, essays, and letters of recommendation. We'll cover more below.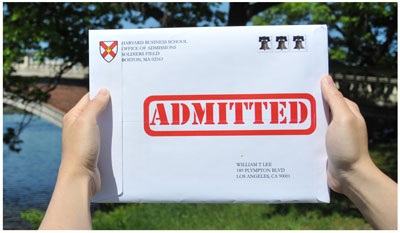 Want to build the best possible college application?
We can help. PrepScholar Admissions is the world's best admissions consulting service. We combine world-class admissions counselors with our data-driven, proprietary admissions strategies. We've overseen thousands of students get into their top choice schools, from state colleges to the Ivy League.
We know what kinds of students colleges want to admit. We want to get you admitted to your dream schools.
Learn more about PrepScholar Admissions to maximize your chance of getting in.
Emory University GPA Requirements
Many schools specify a minimum GPA requirement, but this is often just the bare minimum to submit an application without immediately getting rejected.
The GPA requirement that really matters is the GPA you need for a real chance of getting in. For this, we look at the school's average GPA for its current students.
Average GPA: 3.78
The average GPA at Emory University is 3.78.

(Most schools use a weighted GPA out of 4.0, though some report an unweighted GPA.
With a GPA of 3.78, Emory University requires you to be above average in your high school class. You'll need at least a mix of A's and B's, with more A's than B's. You can compensate for a lower GPA with harder classes, like AP or IB classes. This will show that you're able to handle more difficult academics than the average high school student.
If you're currently a junior or senior, your GPA is hard to change in time for college applications. If your GPA is at or below the school average of 3.78, you'll need a higher SAT or ACT score to compensate. This will help you compete effectively against other applicants who have higher GPAs than you.
SAT and ACT Requirements
Each school has different requirements for standardized testing. Most schools require the SAT or ACT, and many also require SAT subject tests.
You must take either the SAT or ACT to submit an application to Emory University. More importantly, you need to do well to have a strong application.
Emory University SAT Requirements
Many schools say they have no SAT score cutoff, but the truth is that there is a hidden SAT requirement. This is based on the school's average score.
Average SAT: 1435
The average SAT score composite at Emory University is a 1435 on the 1600 SAT scale.
This score makes Emory University Strongly Competitive for SAT test scores.

Emory University SAT Score Analysis (New 1600 SAT)
The 25th percentile New SAT score is 1350, and the 75th percentile New SAT score is 1520. In other words, a 1350 on the New SAT places you below average, while a 1520 will move you up to above average.
Here's the breakdown of new SAT scores by section:
| | | | |
| --- | --- | --- | --- |
| Section | Average | 25th Percentile | 75th Percentile |
| Math | 740 | 690 | 790 |
| Reading + Writing | 695 | 660 | 730 |
| Composite | 1435 | 1350 | 1520 |
SAT Score Choice Policy
The Score Choice policy at your school is an important part of your testing strategy.
Emory University has the Score Choice policy of "Highest Section."
This is also known as "superscoring." This means that you can choose which SAT tests you want to send to the school. Of all the scores they receive, your application readers will consider your highest section scores across all SAT test dates you submit.
Click below to learn more about how superscoring critically affects your test strategy.
How does superscoring change your test strategy? (Click to Learn)
For example, say you submit the following 3 test scores:
| | | | |
| --- | --- | --- | --- |
| Section | R+W | Math | Composite |
| Test 1 | 700 | 300 | 1000 |
| Test 2 | 300 | 700 | 1000 |
| Test 3 | 300 | 300 | 600 |
| Superscore | 700 | 700 | 1400 |
Even though the highest total you scored on any one test date was 1000, Emory University will take your highest section score from all your test dates, then combine them to form your Superscore. You can raise your composite score from 1000 to 1400 in this example.
This is important for your testing strategy. Because you can choose which tests to send in, and Emory University forms your Superscore, you can take the SAT as many times as you want, then submit only the tests that give you the highest Superscore. Your application readers will only see that one score.
Therefore, if your SAT superscore is currently below a 1520, we strongly recommend that you consider prepping for the SAT and retaking it. You have a very good chance of raising your score, which will significantly boost your chances of getting in.
Even better, because of the Superscore, you can focus all your energy on a single section at a time. If your Reading score is lower than your other sections, prep only for the Reading section, then take the SAT. Then focus on Math for the next test, and so on. This will give you the highest Superscore possible.
Exclusive: Want to learn how to improve your SAT score by 160 points?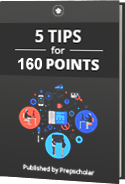 Download our free guide on the top 5 strategies you must be using to improve your score. This guide was written by Harvard graduates and SAT perfect scorers. If you apply the strategies in this guide, you'll study smarter and make huge score improvements.
Emory University ACT Requirements
Just like for the SAT, Emory University likely doesn't have a hard ACT cutoff, but if you score too low, your application will get tossed in the trash.
Average ACT: 33
The average ACT score at Emory University is 33. This score makes Emory University Strongly Competitive for ACT scores.

The 25th percentile ACT score is 31, and the 75th percentile ACT score is 34.
Even though Emory University likely says they have no minimum ACT requirement, if you apply with a 31 or below, you'll have a very hard time getting in, unless you have something else very impressive in your application. There are so many applicants scoring 33 and above that a 31 will look academically weak.
ACT Score Sending Policy
If you're taking the ACT as opposed to the SAT, you have a huge advantage in how you send scores, and this dramatically affects your testing strategy.
Here it is: when you send ACT scores to colleges, you have absolute control over which tests you send. You could take 10 tests, and only send your highest one. This is unlike the SAT, where many schools require you to send all your tests ever taken.
This means that you have more chances than you think to improve your ACT score. To try to aim for the school's ACT requirement of 34 and above, you should try to take the ACT as many times as you can. When you have the final score that you're happy with, you can then send only that score to all your schools.
ACT Superscore Policy
By and large, most colleges do not superscore the ACT. (Superscore means that the school takes your best section scores from all the test dates you submit, and then combines them into the best possible composite score). Thus, most schools will just take your highest ACT score from a single sitting.
We weren't able to find the school's exact ACT policy, which most likely means that it does not Superscore. Regardless, you can choose your single best ACT score to send in to Emory University, so you should prep until you reach our recommended target ACT score of 34.
Studying for the ACT instead? Want to learn how to improve your ACT score by 4 points?
Download our free guide on the top 5 strategies you must be using to improve your score. This guide was written by Harvard graduates and ACT perfect scorers. If you apply the strategies in this guide, you'll study smarter and make huge score improvements.
SAT/ACT Writing Section Requirements
Both the SAT and ACT have an optional essay section.
Emory University requires you to take the SAT Essay/ACT Writing section. They'll use this as another factor in their admissions consideration.
SAT Subject Test Requirements
Schools vary in their SAT subject test requirements. Typically, selective schools tend to require them, while most schools in the country do not.
Emory University has indicated that SAT subject tests are recommended. Typically this means that SAT subject tests are not required, but submitting them can showcase particular strengths. For example, if you're applying to an engineering school, submitting science and math SAT subject tests will boost your application.
Typically, your SAT/ACT and GPA are far more heavily weighed than your SAT Subject Tests. If you have the choice between improving your SAT/ACT score or your SAT Subject Test scores, definitely choose to improve your SAT/ACT score.
Final Admissions Verdict

Because this school is extremely selective, getting a high SAT/ACT score and GPA is vital to having a chance at getting in. If you don't pass their SAT/ACT and GPA requirements, they'll likely reject you without much consideration.
To have the best shot of getting in, you should aim for the 75th percentile, with a 1520 SAT or a 34 ACT. You should also have a 3.78 GPA or higher. If your GPA is lower than this, you need to compensate with a higher SAT/ACT score.
For a school as selective as Emory University, you'll also need to impress them with the rest of your application. We'll cover those details next.
But if you apply with a score below a 1520 SAT or a 34 ACT, you unfortunately start out with the odds against you and have a tiny chance of getting in. There are just too many students with high SAT/ACT scores and strong applications, and you need to compete against them.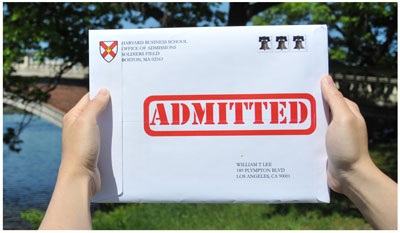 Want to build the best possible college application?
We can help. PrepScholar Admissions is the world's best admissions consulting service. We combine world-class admissions counselors with our data-driven, proprietary admissions strategies. We've overseen thousands of students get into their top choice schools, from state colleges to the Ivy League.
We know what kinds of students colleges want to admit. We want to get you admitted to your dream schools.
Learn more about PrepScholar Admissions to maximize your chance of getting in.
Admissions Calculator
How would your chances improve with a better score?
Take your current SAT score and add 160 points (or take your ACT score and add 4 points) to the calculator above. See how much your chances improve?
At PrepScholar, we've created the leading online SAT/ACT prep program. We guarantee an improvement of 160 SAT points or 4 ACT points on your score, or your money back.
Here's a summary of why we're so much more effective than other prep programs:
There's a lot more to PrepScholar that makes it the best SAT/ACT prep program. Click to learn more about our program, or sign up for our 5-day free trial to check out PrepScholar for yourself:
Application Requirements
Every school requires an application with the bare essentials - high school transcript and GPA, application form, and other core information. Many schools, as explained above, also require SAT and ACT scores, as well as letters of recommendation, application essays, and interviews. We'll cover the exact requirements of Emory University here.
Application Requirements Overview
Common ApplicationAccepted
Universal ApplicationNot accepted
Electronic ApplicationAvailable
Essay or Personal StatementRequired for all freshmen
Letters of Recommendation2
InterviewNot required
Application Fee$75
Fee Waiver Available?Available
Other Notes
Testing Requirements
SAT or ACTRequired
SAT Essay or ACT WritingRequired
SAT Subject TestsRecommended
Scores Due in OfficeJanuary 1
Coursework Requirements
SubjectRequired Years
English
Math
Science
Foreign Language
Social Studies
History
Electives
Deadlines and Early Admissions
Offered?DeadlineNotification

Regular Admission
Early Action
Early Decision

YesNovember 1, January 1December 15, February 15
Admissions Office Information
Other Schools For You
If you're interested in Emory University, you'll probably be interested in these schools as well. We've divided them into 3 categories depending on how hard they are to get into, relative to Emory University.

Reach Schools: Harder to Get Into
These schools are have higher average SAT scores than Emory University. If you improve your SAT score, you'll be competitive for these schools.

Same Level: Equally Hard to Get Into
If you're competitive for Emory University, these schools will offer you a similar chance of admission.

Safety Schools: Easier to Get Into
If you're currently competitive for Emory University, you should have no problem getting into these schools. If Emory University is currently out of your reach, you might already be competitive for these schools.
| School Name | Location | SAT Avg | ACT Avg |
| --- | --- | --- | --- |
| Villanova University | Villanova, PA | 1395 | 33 |
| Binghamton University | Vestal, NY | 1375 | 30 |
| University of California, Santa Barbara | Santa Barbara, CA | 1355 | 29 |
| University of Texas at Dallas | Richardson, TX | 1350 | 30 |
| Stony Brook University | Stony Brook, NY | 1335 | 29 |
| California Polytechnic State University, San Luis Obispo | San Luis Obispo, CA | 1335 | 29 |
| University of Connecticut | Storrs, CT | 1315 | 29 |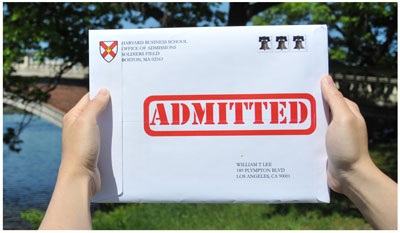 Want to build the best possible college application?
We can help. PrepScholar Admissions is the world's best admissions consulting service. We combine world-class admissions counselors with our data-driven, proprietary admissions strategies. We've overseen thousands of students get into their top choice schools, from state colleges to the Ivy League.
We know what kinds of students colleges want to admit. We want to get you admitted to your dream schools.
Learn more about PrepScholar Admissions to maximize your chance of getting in.
If You Liked Our Advice...
Visit our blog for free strategy guides on college admissions and test prep.
Our experts have written hundreds of useful articles on improving your SAT score and getting into college. You'll definitely find something useful here.
Visit our blog now
.
Subscribe to our newsletter to get FREE strategies and guides sent to your email. Learn how to ace the SAT with exclusive tips and insights that we share with our private newsletter subscribers.
You should definitely follow us on social media. You'll get updates on our latest articles right on your feed. Follow us on all of our social networks:
Sours: https://www.prepscholar.com/sat/s/colleges/Emory-University-admission-requirements
How I got into Emory University ft. Stats, ECs, Essays, etc 📚🎓💯
I left after dinner, at 8 or 8. 30 am, a girl named Olya was already waiting for me at the gate. Apparently, one of those with whom I had already talked, told her about my arrival, so she came. I knew, of course, that she was drawn to my songs (I myself am a musician), by many indications it was easy to guess that she was interested in communicating.
You will also like:
Began to come out in small, liquid lumps, and all this was accompanied by such a smell that one could suffocate from it. Lord, how could SO MUCH accumulate in me during a working day: Vic silently caught the air with his mouth, like a fish pulled ashore, and the. Young man, it seems, in the first minutes tried to somehow help me, to lift me off the floor, but everything was useless, because I just cried and crap, unable to stop.
They did not fire me from work, they said that they understand that, they say, this can happen to everyone: But is it worth saying that after THIS, no normal person would ever want to stand behind the counter in his life.
43224
43225
43226
43227
43228