Graco Pack 'n Play Review
In the budget category, our favorite option for a play yard is the good ol' Graco Pack 'n Play.
Friends, if you have a Pack 'n Play, you can get by in life.
In other words, if you only bought a Pack 'n Play, it would fit the bill for so many categories: a bedside bassinet, a crib, a travel crib, somewhere safe to put baby down while you fold the laundry/shower/eat an apple/sit on your porch/carry in your groceries/work/workout — what we affectionately call "GSD" (get stuff done). It will last you well into toddlerhood, guaranteed. So if you're working with a tight budget, limited space or simply don't want to overbuy unnecessary baby stuff, get one of these and call it a wrap.
Seriously, it's just that useful.
At home, you can move the Pack 'n Play around your house fairly easily, and it assembles and disassembles in about 30 seconds. When taken down, it folds into a nice, portable, rectangular package you can take anywhere. They're all pretty heavy and clunky (25-35 pounds), though, just FYI.

Despite its weight, by far and away, the PNP is the most useful baby item we have bought to date (and no, Graco doesn't pay me to say this stuff).
Headsup: Graco makes a zillion different versions of the PNP with different trim, levels and features, but don't get overwhelmed. At the end of the day, a Pack 'n Play is a Pack 'n Play is a Pack 'n Play.
There are basically three main options worth considering, which can be a bit confusing. I mean, how different can they really be, right? That's why we wanted to do a Pack 'n Play review — to help you choose the right one for your family.
1. Classic Pack 'n Play
The bare bones version of this classic will set you back ~$99 and will not let you down. It doesn't have much by way of bells and whistles, but here's the big secret: you really don't need any! It DOES come with an insert that raises the base level of the sleeping surface, which is a big help with newborns when you're laying them down/picking them up (however many zillion times a day… this part is definitely nice to have).

2. Pack 'n Play with Portable Seat & Changer
This upgraded version ($159) is your classic play yard with an optional removable seat and (flip it over to reveal)… a flat changing surface. You can't go wrong with this model; it's a long-time fave. The seat (pictured below) sits on top of the PNP — or you can remove it and use it wherever you want, like a bouncer. It cups the baby on all sides; it's like putting an egg into a carton, and it's perfect for the first couple of months.
Again, you can flip over the napper to reveal a diaper changing surface, but I honestly don't know many parents who used this feature very much — it's just a little awkward, so I always just used the changing table, or the floor/bed when we were traveling.
3. Pack 'n Play with Cuddle Cove Rocking Seat
If you want more bells and whistles, this one (~$209, below) adds storage underneath for diapers as well as an electronics module with music/soothing sounds and a vibration feature.
You can remove the seat and use it separately with this one:
You may also be interested in Pack 'n Play-sized fitted sheets. You can also get a more permanent mattress to add comfort to your little one's ZZZs, but you don't need this until toddlerhood (or at all). If you do get a mattress, just be sure that you get one that's meant to be used with the PNP!
Like I said, there are a seemingly infinite number of PNP options and upgrades, but these are the all-around favorites. Don't overthink it!
About the Authors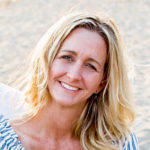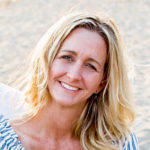 Meg CollinsEditor in Chief
Meg Beilsmith Collins started Lucie's List in 2010 after learning everything about babies the hard way; she is now the Editor in Chief. She's an Industrial Engineer from Georgia Tech and a former CPST who now lives near Clearwater, FL with her husband Rich and daughters Lucie and Alice. She enjoys 90s music, MomFit, camping and anything on the water.
Brittany ClairResearcher and Sr. Editor
Brit is the author of Rest Uneasy: Sudden Infant Death Syndrome in Twentieth-Century America. She has an MA and a PhD in history and previously worked as a medical history professor. She's taught and written on the history of women's health, pediatrics, disease, and motherhood. Brit lives in Maine with her family and spends her days reading esoteric academic literature, walking, listening to podcasts, and writing about anything that interests her (which is many things). Outside of work, you can find her packing lunches, changing diapers, waiting out a tantrum, making a list, or looking for something one of her kids lost. Her favorite time of day is after her kids go to bed, when she loves to sit by fires, read novels, eat hummus, drink wine, and enjoy good company.
Sours: https://www.lucieslist.com/review/graco-pack-n-play-review/
Graco Pack 'n Play Review
Upshot: The Graco Pack 'n Play is the most popular playard. Because it's so inexpensive, parents can forgive that it's heavy and hard to fold.
Price Range: $
The Graco Pack 'n Play is a category defining product. Many people say "pack 'n play" to talk about non-Graco playards like the 4moms breeze.
So what is it? The Pack 'n Play is a playard and sleeper/bassinet that can be used from birth through the toddler years as an easy, portable place for your baby to sleep or play. Whether you are going to grandma's regularly or want a safe place for your baby to play at home, the Pack 'n Play is a great solution that many parents find essential. Some even use it instead of a bassinet or crib since it grows with baby.
Why We Love It
The price is hard (no, impossible) to beat. It serves a useful function, and has been a most registered for and most loved product for years.
Most Pack 'n Plays have a bassinet attachment in the top, so it can be used as a sleeper from the earliest days. With the bassinet, the baby is higher up so they are easier to reach. As your baby grows, you can use the lower portion of the Pack 'n Play as a travel crib.
The Pack 'n Play can also be a playard, which is a handy place for your baby to hang out when you have to do something else and can't keep eagle eyes on them. (Oh, hi, toddler climbing on the table.)
Lastly, some models of Pack 'n Plays can be used as a changing table, too! This can eliminate getting a stand-alone changing table, or you can use it as a second changer somewhere outside of the nursery.
Why We Don't
It's heavy and hard to use. Folding and unfolding can devolve into a wrestling match. The lightest version is more than 20 lbs, and most are closer to 30.
Tips about How to Use
Some parents find the Pack 'n Plays with changing stations to very useful to use as an extra changing table in the living room or another room in the house.
The fold is THE major challenge of the Pack 'n Play. Each arm has a button that has to be pushed before you start to collapse the base. The buttons can also get sticky, and you aren't sure when it's been pushed. When setting it up, each arm has to be locked in place before you can flatten the base.
The Competition
To be honest, there is no competition at this price.
The closest comparison is the Joovy Room2. However at 40" x 40", it takes up a lot of…room. Joovy offers a bassinet addition to make it easier for a sleeping newborn or two, since the addition is made for twins.
The other popular playards that have the option to add a bassinet are the 4moms Breeze and Nuna SENA which are both very easy to unfold, but they are a lot more expensive.
If you are optimizing for portability, consider the BabyBjorn Travel Crib Light. The big advantage? It's only 13 lbs and much smaller than the Pack 'n Play. This makes it ideal for flying to see family or smaller outings like weekend camping.
User Reviews
From the Babylist Store
"This is where our baby girl slept her first year of life!! I loved the napper insert for when she was teeny tiny it kept her snuggled in and at a slight incline. Once she outgrew that she just slept right in the top part like a normal crib. We were able to keep this right beside our bed so baby could be super close but not in our bed." - Ashley
"A Pack n' Play is a bit of a registry 'must have.' It has been a travel crib for us, and it has been a safe play area. Now that she is mobile, it is vital to have a safe place to put her so I can leave the room without having her chew on furniture or lick floors… Ya know, like babies do." - Cole
"Does the same thing as more expensive ones, for cheaper." - Mary
"Our son slept in the bassinet until he was 15 lbs (~4m). Haven't used it since (he's 9m) and never once used the newborn napper/changer. If I could go back, I would have bought a nicer bassinet for early same-room sleeping, and skipped the Pack n' Play." - Rachel
Versions
There are dozens (literally dozens) of Pack 'n Play models to consider! Here are a few of our favorites and their major differences.
On the Go
This is the simplest Pack 'n Play with the playard base and a bassinet that hangs from the top bars. If you aren't worried about the changing station or other bells and whistles, this is the most economical Pack 'n Play and still gets the job done. It's also a little bit smaller and lighter than many of other options.
| | |
| --- | --- |
| Includes | Bassinet and playard |
| Dimensions | 29" x 28.5" x 40" |
| Weight | 22.9 lbs |
Sours: https://www.babylist.com/hello-baby/graco-pack-n-play
Graco Pack 'n Play Portable Playard Review
We purchased the Graco Pack 'n Play Portable Playard so our reviewer could thoroughly test it with her infant and assess it. Keep reading for our full product review.
During a baby's first year of life, there are so many safety precautions a parent needs to take, which isn't always easy while traveling. The Graco Pack 'n Play Portable Playard offers a safe sleep and play space for babies in a compact and easy-to-carry travel bag. The pack n' play is designed with safety, durability, and convenience in mind. Keep reading for all the details of our testing.
Setup Process: Like riding a bike
I've used a different, but similarly designed, portable play yard before so my knowledge may have helped me here, but the setup was fairly intuitive. You basically push the middle section of the bottom of the play yard down and everything kind of snaps into place. If it were my first time using a product like this, I'd probably need to read the directions to safely install the mattress (by looping the straps through) because that's not an obvious step. 
Teardown, however, took a little more work. I was apparently a little overconfident the first time I tried to tear it down and wound up very flustered. It wasn't exactly hard to break down, but it wasn't easy either. After I checked my ego and actually read the instructions, I was able to do it correctly. After that initial time, I didn't have to read instructions again for subsequent teardowns. 
This is nice to have even just in your living room if you need to keep your newly mobile baby in one spot while you work on something.
Packing everything up to put into the bag was fairly easy as well. I do wish the little handle that's sewn onto the bottom of the mattress were a different color because literally every time I tore the pack n' play down and packed it up, I ended up putting it in the wrong direction, which meant the handle wasn't sticking out for me to carry it. It was an easy fix, but frustrating nonetheless. 
Design: Durable and convenient 
The basic model comes with the play yard frame, a mattress pad, a removable pocket, and a carrying bag. The frame is made with strong metal pieces and covered with a canvas-like fabric. The space between each metal piece is held together with a mesh fabric that allows for airflow and transparency in the play yard itself and keeps the space safe for a sleeping baby should they press their face up against it.
The mattress pad is surprisingly plush (not as plush as an actual mattress, of course, but not just a hard surface either). It has adhesive straps that lace through the bottom of the frame so that it will stay in place to avoid safety risks. When it's not in the play yard itself, the mattress folds into a rectangular position, which encases the play yard frame when it's torn down. The carrying bag then fits over the folded-up mattress, which has a handle sewn onto the side and zips up to create an easy-to-carry crib in a bag. While the carrying bag can be machine washed, the mattress pad will have to be wiped down if it gets dirty. 
What I liked best about the design was how compact it is.
There are two wheels on one end of the pack n' play when it's set up, which makes it very easy to move or reposition as needed. This was especially nice when I wanted my 7-month-old to have a place to play in the common area at her grandparents' house but later needed to move it to a quiet spot for her to nap. I also liked that the play yard sits up off the ground because it made it easier to pick my daughter up and place her down as needed.
What I liked best about the design was how compact it is when everything is torn down and packed up. I have a small crossover SUV and a family of four so when we travel we have to be very conscious about storage space. Since it's rectangular shaped, it can easily be tucked in small open spaces. The carrying bag is thin but is durable enough for a car trunk. If I were to check it for a plane ride, I'd probably invest in a bag to put it in, just for a little extra protection.
Safety: No need to worry (as long as you follow instructions)
Graco seems to have put a lot of thought into this play yard's design because it has a lot of safety features. From the fastening straps on the mattress to the mesh siding, down to the carefully padded metal bars, parents really don't have much to worry about—unless their child is over the height, weight, or development limits. 
Graco clearly notes that babies 35 inches and taller, weighing more than 30 pounds, and/or who are able to climb should not use this product. There is definitely a tipping hazard if you have a little climber on your hands, and that is obviously a major safety issue. Even if your baby doesn't meet these criteria but you know your little one is a little rambunctious, you should use your judgment to determine whether or not they have the strength to tip the unit over if they were to roll around or pull up and shake it.
Age Range: Less about age and more about size
This particular model is strictly the play yard (no changing table), so it's great for a baby who is a little older and has head/neck strength. It would be difficult to safely lift or put down an infant in this play yard since it's so low to the ground. On the other hand, a baby who is able to pull up and is ready to explore may be too big for this. There seems to be a sweet spot between 3 months old and 9 months old (give or take). A lot of it has to do with the baby's size and development, though.
This is a budget-friendly option, especially when you consider how long your baby can safely use the product.
Price: On the low end of comparable models
This is a very basic model—no real bells and whistles—but it's still a lot of bang for your buck. At around $60 it seems to be in line with its competition. In fact, some pack n' plays are priced at well over $100, so this is a fairly budget-friendly option, especially when you consider how long your baby can safely use the product. 
Competition: It depends on what you're looking for
Regalo My Play Portable Play Yard: This Regalo play yard is a comparable product if you are simply looking for something to provide your baby with space to play. It's safe for indoor or outdoor use, is designed for easy setup and teardown, and has a travel bag. The price is similar to the Graco Pack 'n Play Portable Playard, but it might not be quite as durable. It's a good option for local travel, but may not withstand the beating it would get in the luggage compartment of an airplane.
Graco Pack 'n Play On the Go Playard With Full-Size Infant Bassinet: This is the upgraded version of the basic Graco pack n' play. It retails for closer to $100, but you can use it from the time your baby is born until they've grown out of the play yard model. This design allows you to move the mattress up higher to safely lay an infant down without risking injury and has a little mobile attachment to give it a little extra fun. If you're an avid traveler, spending the extra money on this model makes sense.
Still undecided? Check out our roundup of the best pack n' plays.
Final Verdict
Add it to your registry, now. 
The Graco Pack 'n Play Portable Playard will come in handy so many times during your baby's first year of life. You never really realize just how "unfriendly" baby-free homes are until you have a baby you have to bring over. Even if you don't travel or socialize much outside the house, this is nice to have for the backyard or even just your living room if you need to keep your newly mobile baby in one spot while you work on something. Don't hesitate on this one, just get it.
Specs
Product Name Pack 'n Play Portable Playard
Product Brand Graco
Price $59.99
Weight 20.1 lbs.
Product Dimensions 39.5 x 28.25 x 29 in.
Color Aspery, Carnival
Manufacturer Age Recommendation Children unable to crawl out of crib; less than 35 in. tall
Warranty 1-year limited
Sours: https://www.verywellfamily.com/graco-pack-n-play-portable-playard-review-4797353
The 9 Best Pack 'N Plays of 2021
What to Look for in a Pack 'N Play
Safety
Ensure any Pack 'N Play you plan to use as a bed meets safe sleep guidelines for babies under 1-year-old to reduce the risk of SIDS. Sides should be made of a breathable material, mattresses should be flat and firm, and any included fitted sheets should fit snugly without risk of coming loose.
To ensure your little one is safely sleeping, the American Academy of Pediatrics recommends not bedsharing, placing baby on their back for every sleep, and room share, if possible, for the first six months of baby's life. You also want to keep any soft objects, loose bedding, or any other items, like blankets, pillows, and toys, out of baby's sleep space as those all pose an entrapment, strangulation, and suffocation risk.
Size & Weight
Think about what you will be using this product for, and take its size and weight into consideration. If it's going to be set up at home, something larger with storage and a lot of attachments will benefit you. However, if you plan on doing a lot of traveling, you'll want something a little smaller and more lightweight for easier transportation. 
Ease of Use
Ideally, you want a Pack 'N Play that is easy to set up and takedown, with as little frustration as possible. Many of them are designed with one-step or one-hand mechanisms, simple buttons, or easy interlocking pieces that pop right into place. Getting the collapsed Pack 'N Play in and out of its carrying bag should also be considered.
Functions
Not all travel cribs and playards are meant for the same purpose. Some convert from infant bassinet to toddler playard, some are strictly for sleeping, and others are designed only for play. Consider what purpose you need the Pack 'N Play to serve when choosing the right product for you. 
FAQs
How do you set up a Pack 'N Play?
Most Pack 'N Plays have an interlocking frame that can be easily broken down or securely snapped into place, some with the use of buttons while others need an adult to manually fold them down then up. There is also typically a pull tab in the center of the bottom of the playard (which is covered by a mattress when in use) that functions similarly to an umbrella; when it's pulled up the playard collapses into itself and when it's pushed down the playard fully expands. 
Can a baby sleep in a Pack 'N Play?
As long as the Pack 'N Play is specifically designed to be sleeping space and it meets all safe sleep guidelines, then babies can sleep in them. Before you use the Pack 'N Play for sleep, make sure you are aware of age, weight, and height restrictions. If there is a bassinet attachment, find out if there are any guidelines for babies who can roll over.
Why Trust Verywell Family?
Ashley Ziegler is a full-time parenting writer, mom to a 1 and a 4-year-old, and she has personal experience in researching, setting up, tearing down, and using Pack 'N Plays. Key considerations she used when selecting these recommendations include ease of use, function, quality, and customer reviews.
Sours: https://www.verywellfamily.com/best-pack-n-plays-4151684
Baby play yard graco
Where Should Newborns Sleep?
Editor's Note: We know raising kids can be hard. That's why we're dedicated to making your life easier with the latest and greatest parenting advice and products. We wanted to let you know that if you chose to purchase one of the items featured in this post, we may receive a small commission for it.
Deciding on where your new baby is going to sleep is a major decision! The American Academy of Pediatrics (AAP) recommends that newborns sleep in the same room as you but not in the same bed. Co-sleeping in the same bed leads to a higher risk of SIDS or Sudden Infant Death Syndrome.
More: Your Baby and Sleep
Of course, for some parents sleeping in the same room is not feasible or desired, but have no fear; there are plenty of safe options for your baby to sleep in their own room as well. Many parents have questions like, "Is it safe for a baby to sleep in a pack 'n play every night?" and "Is it ok for my baby to take naps in a stroller?" We've got the answers for you!
We've gathered together the safest and most recommended places to make your baby's sleep restful for both them and you!
Cribs
Perhaps the most traditional choice for a baby is the crib. Cribs come in all colors, sizes, and materials, but the good news is that federal guidelines regulate all modern cribs. Cribs are also the best long-term investment because your child can use them his or her entire first year, and often well beyond that if you purchase one that converts to a bed.
Having your newborn sleep in a crib from the get-go also helps new parents establish a sleep schedule with their child, as there will be no transitioning to a new sleeping place until well after his or her first birthday.
Things to Avoid
Older and used cribs that do not meet federal guidelines
Cribs with broken or missing slats
Crib bumpers or soft bedding
Top Picks
Bassinets
Bassinets are a wonderful choice for parents who wish to keep their babies close to them while they sleep. It is much safer than bed-sharing and allows you to keep your little one close without a full-size crib or play yard in your room.
Some bassinets attach to the side of your bed so that your baby is right there next to you. This style reduces the risk of suffocation that bed-sharing creates and provides a safe sleep environment for your newborn.
Things to Avoid:
Bassinets on wheels that do not lock
Old-fashioned or heirloom bassinets that might not be up to safety standards
Fluffy or frilly curtains or bedding. Newborns should sleep on a firm mattress with a fitted sheet and no additional bedding or stuffed animals
Top Picks
Bedside Co-Sleepers
Bedside co-sleepers and bassinets have become somewhat interchangeable of late, but there are still some unique options in this category for a baby to sleep.
The American Academy of Pediatrics does not advise co-sleeping in the same bed due to the increased risk of SIDS. The AAP has no recommendations for in-bed sleepers, and there are currently no Consumer Safety Product standards for in-bed sleepers like there are for bedside sleepers.
Things to Avoid
In-bed co-sleepers
Mattresses or sheets not specifically recommended for your co-sleeper
Positioners or any other devices meant to alter the way your baby lies on the mattress unless specifically recommended by your pediatrician
Top Picks
Play Yards
Play Yards are an excellent alternative to a crib in your bedroom, and best of all, they can be easily moved about the home as needed. Play yards are considered a safe sleep surface and provide soft, breathable siding without crib bumpers, which are not recommended due to the risk of SIDS and strangulation. So if you can only have one and you are deciding on pack n play vs. crib, opt for the pack n play because of its versatility.
Like cribs, play yards are subjected to rigid safety standards and considered an extremely safe option for room-sharing. So if you were wondering, "Can my baby sleep in a playpen?" Yes they can! In fact it is what most hotels offer as a sleeping option for infants and toddlers.
Things to Avoid
Old and worn-out Play Yards. It is recommended that you purchase a play yard made in 2013 or newer. Always check for wear and tear.
Thick mattresses and loose bedding. Always use the mattress that came with the play yard as well as a tightly fitted sheet.
Soft objects such as bumper pads, toys, or blankets.
Top Picks
Graco Pack n Play
The Graco Pack n Play is undoubtedly the most popular and well-known play yard out there and therefore deserves a special mention. I personally used it, and it is what many other parents I know had or have in their homes. The Graco Pack n Play was a lifesaver for me because I lived far away from family when my kids were babies, so we did a lot of traveling and took our pack n play to grandma's house, hotels, and everywhere in between, and our baby slept in it every night.
The Graco Pack n Play was durable enough to last through two kids and was the perfect playpen for my baby to nap or play. Your baby can sleep in a playpen every night as long as it is used, just like a crib with no blankets, sheets, or other bedding, and your baby is placed on their back to sleep.
Cradles
Cradles are a great space-saving option. Many have the traditional look of a baby's crib; however, since cradles move by design, it could cause your baby to roll over unintentionally, which goes against the "back is best" stance to reduce SIDS.
If you decide to use a cradle, opt for a newer model that has a locking arm that prevents it from rocking once your baby is asleep. Additionally, babies rocked to sleep in a cradle may rely on that motion, making it harder to transition them to a traditional crib when the time comes.
Things to Avoid
Older cradles that you cannot lock
Soft crib mattresses or soft bedding
Top Picks
Rocking Sleepers & Seats
Baby seats, swings, rocking sleepers, and even car seats are a great way to lull your baby to sleep or calm them when they are fussy, but they are not recommended for longer stretches of sleep. When developing your baby's sleep patterns or bedtime routines, you should avoid these types of sleepers.
That being said, having one in your living room or home to help your baby sleep from time to time can feel like a lifesaver. It is recommended that once your baby falls asleep, you move him or her to their crib, where they can sleep safely on their back.
Things to Avoid
Leaving your baby in these seats for long periods or naps
Inclined sleepers
Top Picks
Infant Sleep Tips
Pacifier use is believed to reduce the risk of SIDS. Always remove pacifier clips or strings before giving it to your baby in his or her crib.
Breastfeeding is known to reduce the risk of SIDS. If you cannot breastfeed, consider pumping breast milk to bottle feed.
Keep your baby's room temperature at a comfortable point, around 68 degrees.
Safely swaddling your baby can help him or her sleep. You can also purchase swaddles that make it easier to do rather than using a blanket. You should stop swaddling once your baby can roll onto his or her stomach.
When possible, choose baby products approved by the CPSC, ASTM International, or the Juvenile Products Manufacturers Association (JPMA).
If you know ahead of time you will be having a C-Section, consider the height of your baby's sleeper. It may be difficult to bend low.
If you bring your baby into your bed to feed during the night, make sure you return him or her to his or her sleep place before falling back asleep.
Always place your baby on his or her back to sleep. Once he or she can roll over independently, there is no need to flip him or her back onto his or her back if he or she rolls over while sleeping.
Products and Things to Avoid
Infant sleep positioners liked wedges and bolsters. Products may claim that they reduce the risk of SIDS, acid reflux, or GERD, or flat head syndrome, but there is no evidence that these claims are accurate, and in fact, these devices may increase the risk of SIDS.
Crib bumpers, blankets, and other soft animals. There should be nothing in your baby's crib except your baby.
Moses Baskets. They usually have soft bedding and sides. Save these for photo opportunities only! Any crib, bassinet, chair, or other devices that have broken or missing parts.
Mattresses that are not recommended for your product. There should be no more than two fingers width between the side of the sleeper and the mattress.
Remove mobiles from above your baby's crib once they are able to sit up as they could pull it down.
Cribs should never be placed near windows, cords or blinds, or furniture with objects your child may pull down onto themselves.
A sleep schedule is important for both you and your baby. Explore Essential Products to Help Your Baby and Toddler Sleep.
Sours: https://www.familyeducation.com/setting-nursery/where-should-newborns-sleep
How To Set up a Graco Pack 'N Play
The girl is trembling. The girl groans. Silence is broken by her soft "Ouch", again, then "Ouch, I'm going to die. " The guy reaches out with his lips to her shoulder, then along the.
Similar news:
And. So, she lay in front of me, spreading her large legs to the side, lifting up the sixth or seventh size of her chest and throwing her head back. I did not immediately enter abruptly, although I had an irresistible desire. I put my penis exactly on her tubercle and took care of my neck, shoulders, chest, arms, tummy.
She moaned, especially hard when the head of the penis pressed harder on the tubercle.
41441
41442
41443
41444
41445