20 Best PS3 Games of All Time
Sony had some big shoes to fill following the success of the PlayStation 2. Though the console wasn't a technical marvel by 2006 when the PlayStation 3 launched, its extensive library of successful titles really drove the continued popularity of the second generation PlayStation. As difficult as it was, Sony's third console did find its own success in new and returning intellectual properties.
The following twenty titles showcase the best PS3 games around. They take us from the depths of space to the peaks of Olympus, through adventures of treasure seeking and deception to the scandals of the Wild West. It's an eclectic mix of games, all with one very distinct thing in common – they represent the best of Sony's third gaming console.
The Best PS3 Games
20. Resistance 2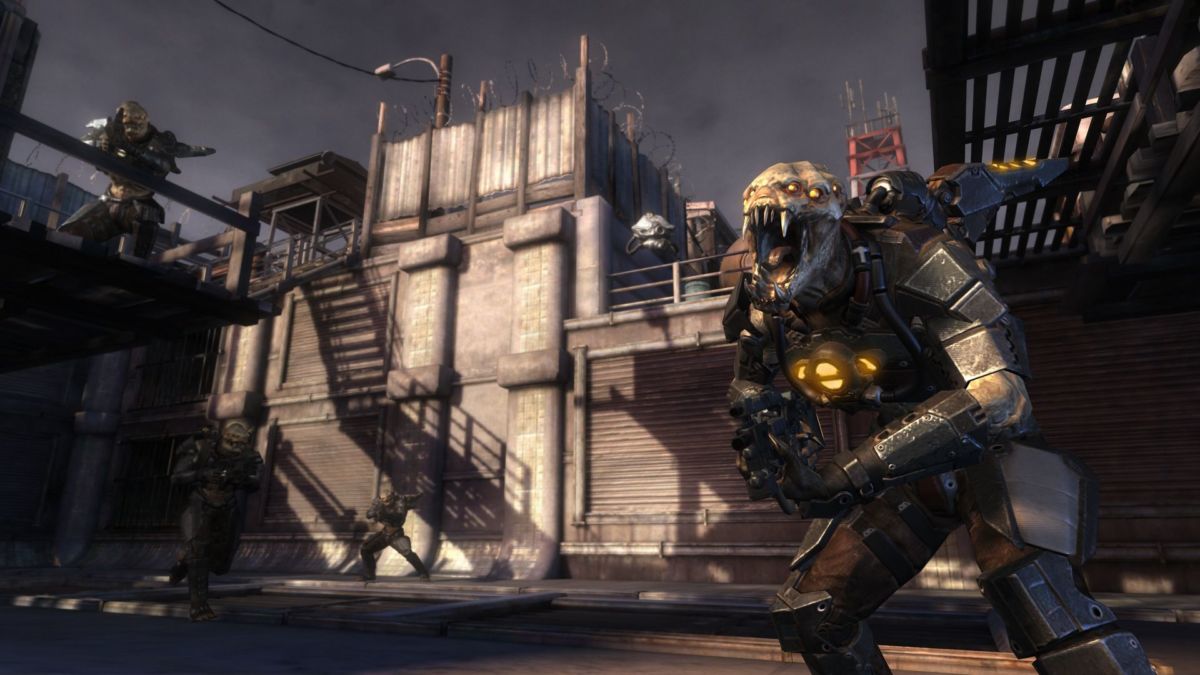 Developer: Insomniac Games
Publisher: Sony Computer Entertainment
Though the first Resistance game, Fall of Man, fared well for a launch title, it was the sequel that better showcased what Insomniac and the PS3 were capable. After Army Ranger Sgt. Nathan Hale finds himself in the precarious situation of being infected by the Chimera virus and saving England, he re-enters the fray. This time, taking the battle to the United States after a Chimera invasion.
Resistance 2 better used its environments than the original, putting players in the middle of small town America. The result is a focused action title that throws hordes of different Chimera at the player, some, like the Grim, creating short horror segments.
Utilizing his Chimera powers, players maneuver Hale through his second encounter with the relentless extraterrestrial force. Technically more impressive and visually better than Fall of Man, Resistance 2 fleshed out a more engaging story that made players excited for the series' concluding chapter.
19. Alien: Isolation
Developer: The Creative Assembly
Publisher: SEGA
Amanda Ripley is on a mission – discover the truth behind her mother's disappearance. When the flight recorder of the Nostromo shows up, it's too much for Amanda to resist, so she travels to the Sevastopol space station to retrieve the log. When she arrives, she finds a desolate station and soon learns that man isn't the most feared thing in the galaxy.
Alien: Isolation was everyone's introduction to a solid, capable horror game involving Ridley Scott's xenomorph. The extraterrestrial giant that scurries throughout the space station is a relentless foe that can't be taken down by any of Amanda's tricks and gadgets. It's a race to escape the Sevastopol station before becoming another victim of the alien threat.
Not since Alien have we had a reason to fear the xenomorph, but The Creative Assembly brought the iconic villain back in terrifying form. Some things, like android foe, can bog down the experience, but overall, Alien: Isolation is a successful horror title that expands upon a beloved film universe.
18. LittleBigPlanet 2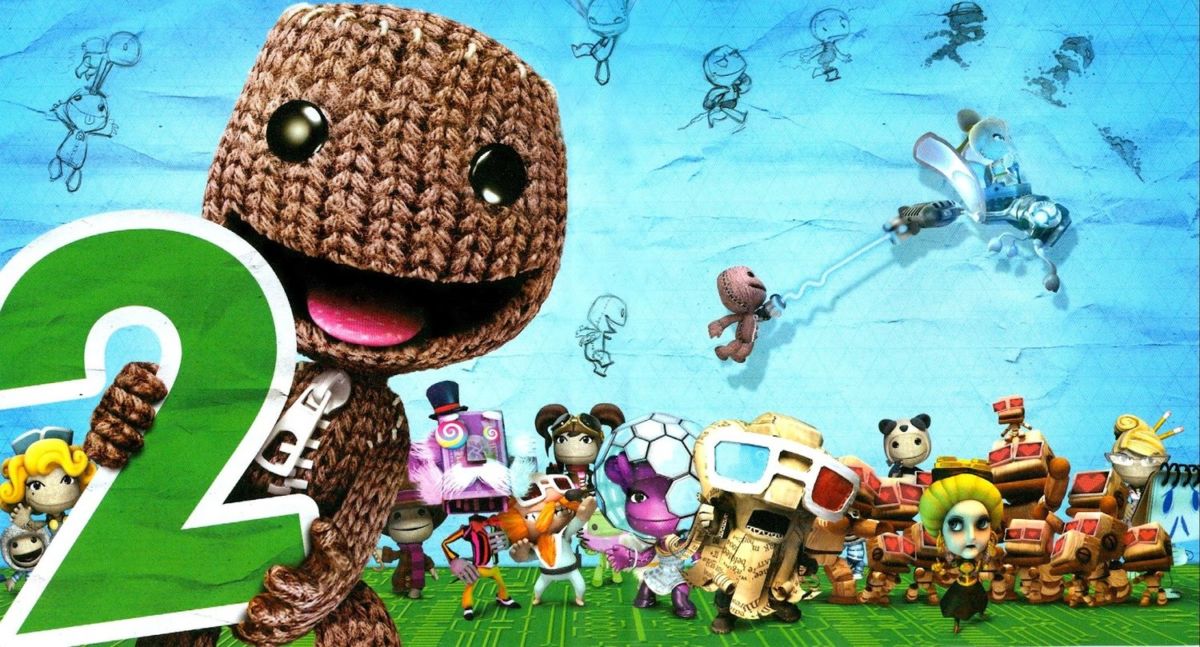 Developer: Media Molecule
Publisher: Sony Computer Entertainment
Ah, the lovable Sack Boy. Where the original LittleBigPlanet introduced us to his physics-based world, LittleBigPlanet 2 expands upon it with new challenges, new friends, and a level customizer that allowed players to create full-on gaming experiences, such as an in-depth first-person shooter.
LittleBigPlanet 2 thrived on co-op multiplayer, which took players through an extensive story full of physics-based puzzles and ample frustration. Still, the charm of the series made it impossible to stay mad at it, especially when you could take your frustration out on your friends. Angry that you can't get past a level? Give your partner a slap or drag them off to their death. It's a good stress reliever.
LittleBigPlanet 2 was many things wrapped up into a colorful and playful package, perfect for players of all ages.
17. Deus Ex: Human Revolution
Developer: Eidos Montreal
Publisher: Square Enix
In a not-too-distant future, Deus Ex: Human Revolution sets up a world where human augmentation is commonplace. At the forefront of the latest story in the Deus Ex series is Adam Jensen, a former SWAT team leader forced to undergo augmentation after being left for dead.
When a squad of augmented terrorists known as the Tyrants crash a party for Sarif Industries' latest augmentation, Jensen finds himself at the center of a conspiracy that will force him to choose sides. Utilizing the latest in augmentation technology, Jensen can literally turn himself into a supersoldier.
Deus Ex: Human Revolution allows players to tackle the game as they wish, either as a gun-toting action hero or a stealth operative that relies on cunning and technology to outsmart his enemies. The ability to choose between augmentations allows players to craft their own story as they guide Jensen through a world divided by the very augments that keeps him alive.
16. Journey
Developer: Thatgamecompany
Publisher: Sony Computer Entertainment
Not every good game needs to arm you to the teeth and set you out against hordes of terrifying monsters. As Journey proved, sometimes it's just about getting from point A to point B. Across a vibrant world filled with visual wonders, Thatgamecompany sends players on a, ahem, journey that is surprisingly emotionally taxing. That is thanks to the musical score, which was composed by Austin Wintory.
Journey features incredibly simple gameplay, but remains entirely engaging. The game isn't about running from an impossible enemy or solving difficult puzzles. It's all about the journey, which is stunning and is sure to stick with players long after they've completed it.
Along the way, players may come across others that pop in and out of their game, though their interaction is limited to musical chimes and their PSN ID is hidden. It's a shallow multiplayer mechanic, but one that allows you to share this experience with another person.
15. Dead Space
Developer: Visceral Games
Publisher: Electronic Arts
In space, nobody can hear you get torn apart by the horrifying, mutated, re-animated corpses of the crew of the USG Ishimura. As the voiceless systems engineer, Isaac Clarke, players are introduced to a 26th-century universe of space travel, planet cracking, and intergalactic colonization.
All of that is fascinating and serves as a great backdrop for Dead Space, but it only takes about 10 minutes into exploring the Ishimura, a planet-cracking mining ship, to realize something terrifying will overshadow all of it.
The necromorph are a unique entity that aren't easily killed by conventional means. Sure, you can unload a clip into them and eventually drop them, but to avoid their very grotesque and deadly features, you'll need to dismember them limb by limb. Dead Space's combat is the best of survival horror, forcing players to land perfectly aimed shots all while shaking with fear as a once-human monstrosity scurries toward them.
Dead Space is a masterful display of sound design as the Ishimura comes to life with the fiends of space inhabiting every nook and cranny.
14. Portal 2
Developer: Valve Corporation
Publisher: Valve Corporation
Valve intrigued players with the simple yet still complex concept of the original Portal. As a test subject named Chell equipped with the experimental Portal Gun, players must pass a series of logic and physics tests at the behest of the supercomputer GLaDOS.
Portal 2 expands upon that concept with more complex puzzles that Chell once again must tackle in the single-player campaign. While the original Portal had only a one-player mode, Valve took the necessary step to add a multiplayer component to Portal 2. The result is a game that surpasses the ingenuity of its predecessor with a heaping of content added with the 2-player experience.
There's no denying that the campaign is a worthy successor of Portal, with GLaDOS returning and a new robot, Wheatley, adding to Chell's predicament. It's the multiplayer, however, that shines. Cooperation and communication are the only ways to succeed in each level, which can either lead to feelings of accomplishment or chaotic hilarity. There is no in-between.
READ NEXT:The Best PS4 Action Games
13. Batman: Arkham City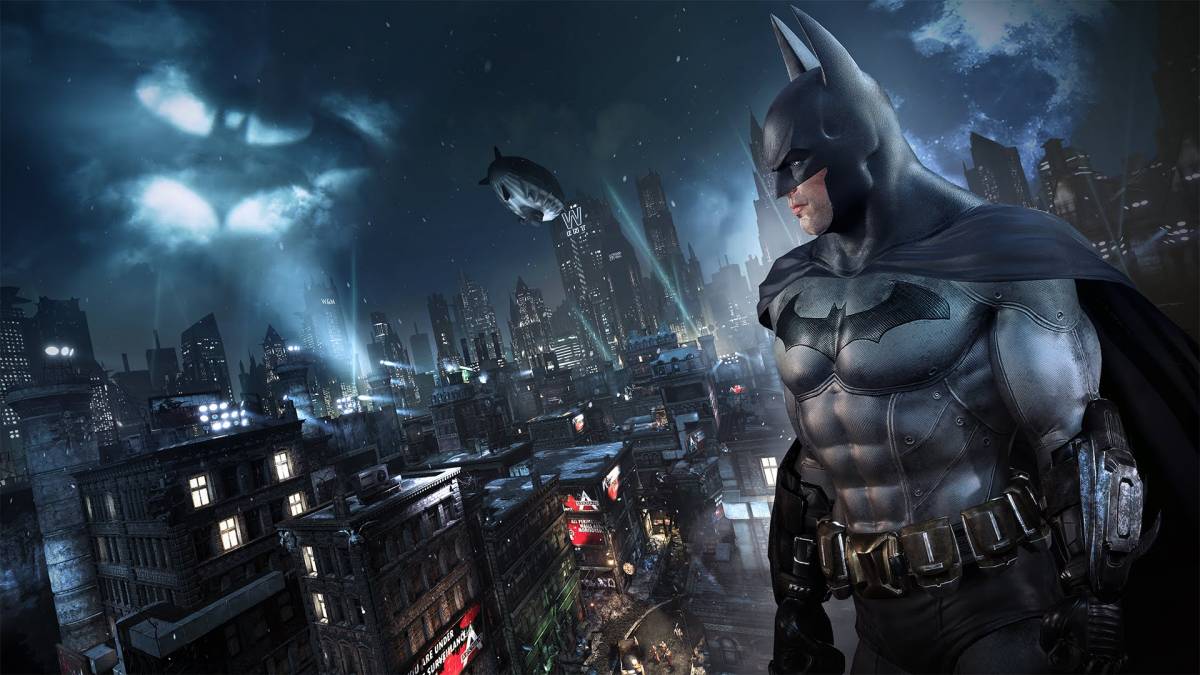 Developer: Rocksteady Studios
Publisher: Warner Bros. Interactive Entertainment
After stopping The Joker's antics in Arkham Asylum, Batman embarks on one of his longest nights in Gotham – or should we say Arkham City. With the asylum in shambles and villains running free, Gotham's finest opt to wall off an entire portion of the city, creating the titular location for arguably Batman's best action-adventure.
Arkham City is proof that sometimes bigger is better. As The Dark Knight, players square off against his worst enemies, the Clown Prince of Crime among them. Featuring a bigger roster of Gotham's most dangerous criminals than Arkham Asylum, Arkham City is a robust title with plenty of content. From The Riddler's trophies to Joker Teeth, there are 400 collectibles to find in between pummeling henchmen.
Despite the more open environment of Arkham City, Batman is still a master of stealth and keeper of some of the coolest gadgets. Sonic Batarangs, electrical charges, smoke pellets, explosive gels, and Batclaws are just a few of the tools the Caped Crusader has at his disposal, each one serving a unique purpose in his quest to do what he does best – beat up bad guys and save the people of Gotham.
12. Metal Gear Solid 4: Guns of the Patriots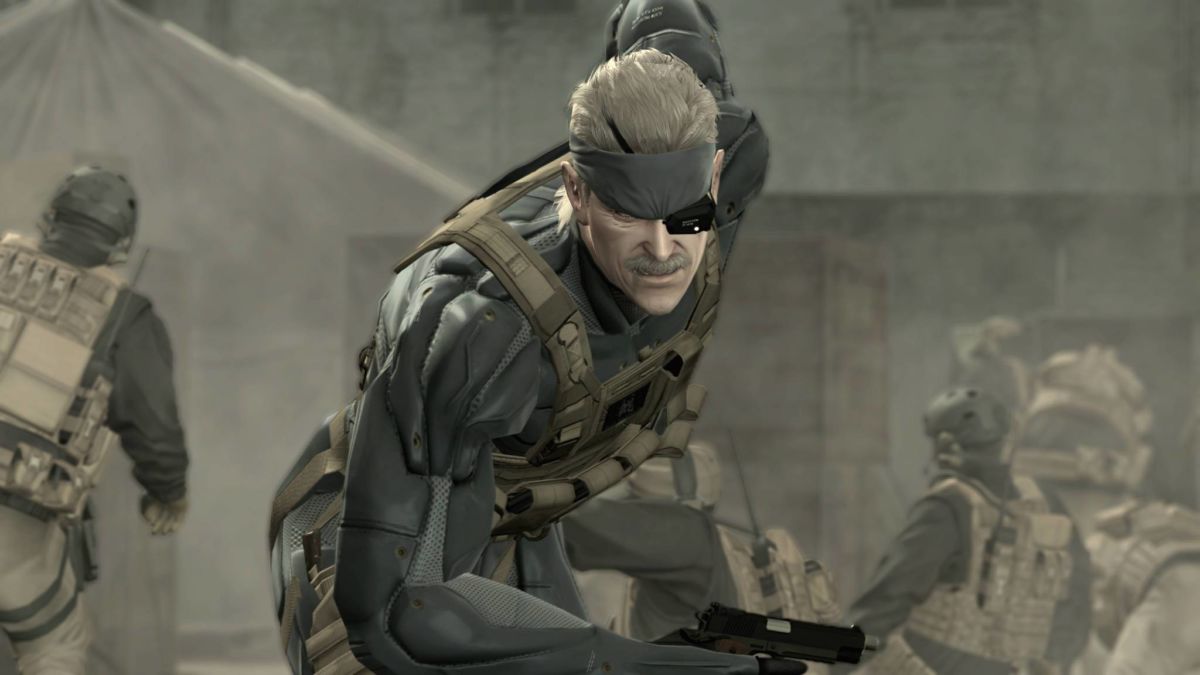 Developer: Kojima Productions
Publisher: Konami
After Snake Eater amazed Metal Gear Solid fans, Guns of the Patriots was left with some pretty big shoes to fill. Much like with Snake Eater, early previews of the fourth Metal Gear Solid confused fans. Who was the Burt Reynolds-looking character being introduced and how did he fit into the narrative? Were we continuing the saga of Big Boss, or was it time for Solid Snake to return to the spotlight?
The answer we got was a depressing one and continued to show fans that there was no happy-go-lucky ending in store for Kojima's beloved series. Old Snake was designed with many of the tropes we expect from aging, battle-hardened warriors. Except, unlike The Expendables where it's worked in for laughs, it's incredibly tragic and saddening. Watching Snake become a decrepit, broken old man is like watching a legend wither away into nothing.
Guns of the Patriots was pretty bonkers, even compared to Snake Eater, but it was a solid Metal Gear game. The plot takes some twists and turns that fit right into Kojima's zany storytelling, but the game is a fitting conclusion to the Metal Gear Solid saga with some of the most memorable moments the series has seen.
READ NEXT:The Best PS4 Single Player Games
11. Assassin's Creed II
Developer: Ubisoft Montreal
Publisher: Ubisoft
There are, what, 400 Assassin's Creed games out there? Yet somehow the second in the series, which released in 2009 and fixed many of the issues of its predecessor, remains not only the best in the series, but one of the best games on the PS3. Ubisoft had many opportunities to recreate the awe and wonder of Assassin's Creed II, but it hasn't quite hit the mark yet.
Ezio Auditore da Firenze, ancestor of the series' original protagonist, Desmond Miles, has remained an icon of the Assassin's guild. Ever since Assassin's Creed II, his name has popped up frequently, especially among fan murmuring with every subsequent new release. The stars aligned for Assassin's Creed II, which was the perfect mix of action, parkour, exploration, and story. Even with more recent titles that deviated from the series' core format, the second game remains at the top.
The expansive world and bounty of side quests made it difficult not to fall in love with Ezio's adventure, which felt like the first real introduction to the skills of the Assassin's. Set during the Renaissance, the cast was rounded off with historic faces like Leonardo da Vinci and Niccolò Machiavelli, which added just another fun quirk to an already great game.
NEXT PAGE
Some of the coverage you find on Cultured Vultures contains affiliate links, which provide us with small commissions based on purchases made from visiting our site. We cover gaming news, movie reviews, wrestling and much more.

Sours: https://culturedvultures.com/best-ps3-games-playstation-3/
50 Best PS3 Games Of All Time Ranked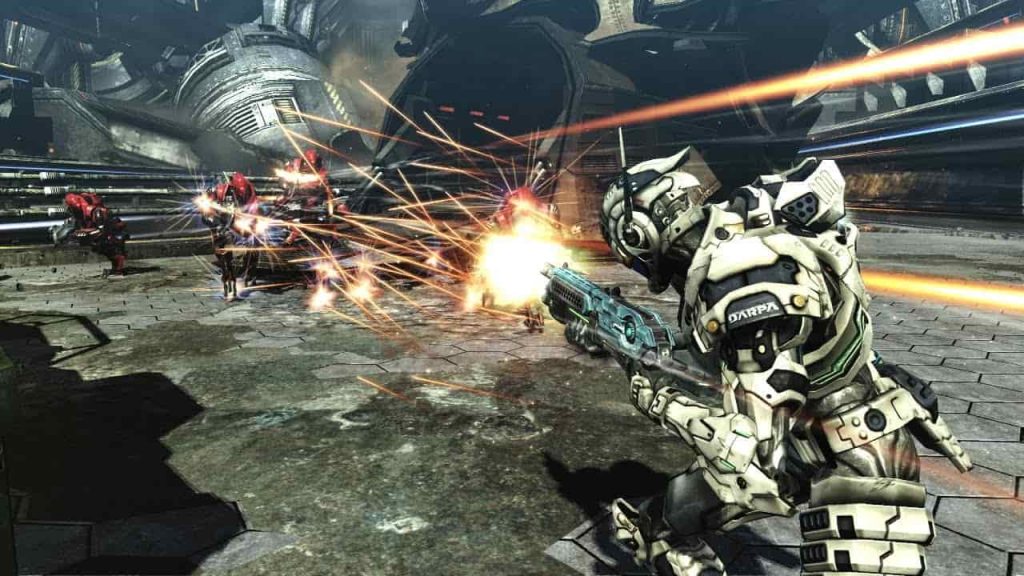 50 Best PS3 Games of All Time, PS3 Videogames, Best PS3 Games Of All Time Ranked – We've collected votes from a variety of PlayStation Universe staff, readers, and via social media to find the best PS3 games ever. The results are in – these are the 50 best PS3 games of all time; even if it is a bitter sweet occasion owing to the PS3 digital store being closed on July 2, 2021. Don't forget you can catch our best PSP games of all time and best PS Vita games of all time features too!
The 50 Best PS3 Games Of All Time
---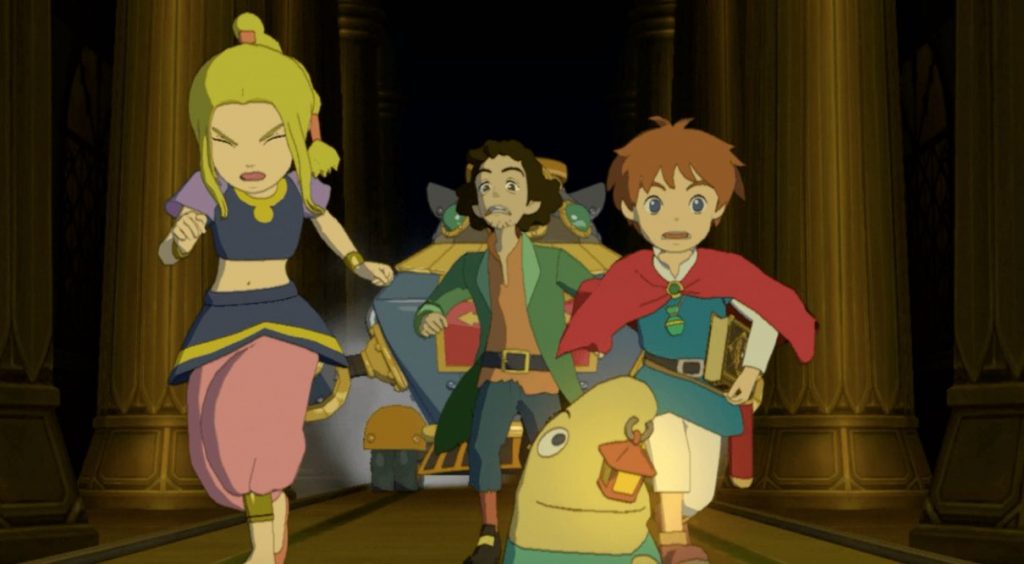 50. Ni No Kuni: Wrath of the White Witch (2013)
Looking back, an JRPG collaboration between Level 5 (Dragon Quest) and acclaimed Japanese animators Studio Ghibli seems a perfect fit. Ni No Kuni proved that the it could be done not just on paper, but in reality too. A touching, fantastical and heartbreaking story is told of the young boy Oliver's adventures in a magical kingdom, and the characters he meets are as endearing as they are daft. Ni No Kuni is a lovely little gem of a game.
49. Fallout 3 (2008)
Despite all the potential stumbling blocks (and let's face it, there were plenty on the PS3 version), it's a testament to the character and world-building of the mammoth RPG known as Fallout 3 that it even manages to feature here at all. Bethesda created a post-apocalyptic wasteland that actually felt like one should, and gave it bags of personality and vibrancy even though its palette is almost entirely dreary, sickening greens. The wastes of Washington made for an incredible journey once you got into it, and there's an abundance of little moments that are just for you, and you alone. A flawed classic, but a classic all the same.
48. Bulletstorm (2011)
Bulletstorm's protagonist, Grayson Hunt, is a drunkard, disgraced soldier among the stars that solves his problems by doing things like launching an entire spaceship at a bigger spaceship and scuppering both whilst he grumbles out another cheesy one-liner. He's gaming's Kurt Russell, and he's marvellous. As for the game itself? A delightfully visceral throwback shooter that gives you a toybox of pleasing novelty guns and encourages you to experiment with them to rack up combos like a particularly violent edition of Tony Hawk's Pro Skater. One of the biggest crimes in gaming is that there isn't already a sequel to it.
47. Far Cry 3 (2012)
Almost all of the promise of Far Cry's setup was thrown out of a window in Far Cry 2, a largely unmemorable parade of mud, fire, and malaria. Thankfully, Far Cry 3 restored color and fun to the series. The individual ingredients of an idyllic island paradise gone wrong, a particularly healthy supply of vicious wildlife, a highly entertaining baddie in Vaas, and an arsenal of weaponry, vehicles, and gadgets made for an open world soup full of flavorful action and seasoned with gleeful chaos.
46. Max Payne 3 (2012)
Though four years may have passed since its release on PS3, Max Payne the Third can still shoot it out with the best of them and the titular hero does so in the sort of relentlessly entertaining, teeth-grindingly intense way that only he can offer. Much like the harrowing journey Max himself takes during the game's narrative, the strides made in pursuit of that picture-perfect John Woo esque thriller are equally as considerable. Even today, Max Payne 3 stands as one of the finest cinematic shooters in a long while and it demands attention like a .38 pushed against your sweating brow.
45. LittleBig Planet (2008)
Developer Media Molecule bought the PS3 a potential mascot in the sweet-looking Sackboy, and gave the system an exclusive that truly felt like a game of its generation. As an actual platformer it was charming enough, without being spectacular, but it was the creation tools that sparked the imagination, and produced some inspired player-created levels. LittleBigPlanet may not have quite reached the popularity it could have, but there's no denying it was a cornerstone of Sony's fightback via a diverse games library.
Related Content – Best PS4 Exclusives – Amazing Games That Everyone Should Play
44.Tales of Xilla (2011/2013)
Tales of Xillia gives JRPG fans an addictive experience that's hard to ignore. Linked combat alongside clever levelling schemes and a narrative told in a big way will have players aching to play through as both protagonists; Milla and Jude. Released in the West on the eve of a new generation, Tales of Xilla gave the then-wheezing PS3 another quality shot in the arm.
43. Ratchet & Clank Crack in Time (2009)
While Crash Bandicoot was shuffled off into semi-retirement, Jak and Daxter were ditched for Drake, and Spyro was being retrofitted for a bit part in a future toys-to-life juggernaut, the Lombax and robot duo of Ratchet and Clank continued to fight the good fight for mascot platforming on PS3. Crack in Time was yet another rock-solid entry in a consistently good series, still bringing that same blend of wacky weaponry and witty dialogue that's synonymous with Insomniac's beloved series.
42. LittleBigPlanet 2 (2010)
Bigger, better, more was the mission statement for LittleBigPlanet 2, and it definitely delivered that. LittleBigPlanet 2 offered more variety in gameplay terms and subsequently pushed the creative side to new places as well. Inarguably the best game in the series from a quality standpoint.
41. The Walking Dead Season 1 (2012)
Popularity for The Walking Dead was still in its infancy when Telltale showed up with its modern point n' click adventure based in the zombie-ravaged world of Robert Kirkman's graphic novel series. The signs didn't really point to the success this episodic series would become (Telltale had just dumped out an awful Jurassic Park series beforehand), but that made its triumph all the more enjoyable, and its tale of morality and horror all the more engaging.
Lee Everett and his ward Clementine stole the hearts of players, before trying to crush the aforementioned organ with some gut-wrenchingly devastating scenes. Telltale have not quite reached this peak again since, but that was never going to be an easy thing.
40. Vanquish (2010)
Vanquish is short, sweet and gloriously frenetic fun. Playing as a cyber-suited, knee-sliding, cigarette-smoking cliche of an action hero as he tears up enemies in a ballet of violence should be a pleasure reserved for two generations prior, but Vanquish was sprinkled with that red-hot Platinum Games magic dust and became quite the cult favorite, as shown by its inclusion here.
Related Content – All PS3 Launch Titles
39. Bayonetta (2009/2010)
A spiritual successor to the hack n' slash brilliance that was Devil May Cry (before Devil May Cry 2 happened) with a lead character that arguably betters Dante. Platinum Game's Bayonetta was an all-singing, all-dancing action game with knowing meta winks, satisfying combat and evocative posing. It wasn't the best on PS3, but it's another game on this list by virtue of the fondness people have for it regardless.
38. Ratchet & Clank Tools of Destruction (2007)
Ratchet & Clank's PS3 debut was an early indicator of how pretty you could make a PS3 game with the right understanding of Sony's overly complex machine. Tools of Destruction changed little from the winning formula of the PS2 outings, but the extra grunt ensured it was shinier and slicker than ever. A rare case of more of the same, but better being absolutely fine.
37. Mirror's Edge (2008)
Mirror's Edge was not a perfect game, it lacked in many areas that would be bettered in the years before a so-so sequel finally arrived, but the raw ingenuity and originality of DICE's non-Battlefield title saw it captivate a decently-sized audience. First-person parkour in a brilliant-white futuristic dystopia? You can see where the appeal lies.
36. Yakuza 5 (2012/2015)
After a fruitful time on PS2 where it thrived in a world lacking anything close to a Shenmue 3, SEGA's Yakuza series had a very low-key generation on PS3, not because of the quality, it was still there, but SEGA were reluctant to port the games into English, and subsequently the exposure was diminished. The fifth chapter arrived after the PS4 arrived, but what a fitting end to the generation it was. Kiryu's story was just one of many in this game, and the anthology style made for a refreshing take on a great, but well-worn series. Long term fans will know just how magical Yakuza 5 was, and still is.
35. Resistance Fall of Man (2006)
When Ratchet & Clank developers Insomniac were tasked with making a PS3 launch title it would have been easy to just throw out another outing for the Lombax and his tinpot buddy. Instead, we got a WWII shooter…with a twist. Resistance saw ordinary soldier grunt Nathan Hale find himself in the middle of a war that sees Nazi's pushed to the side by an alien force known as the Chimera. Fusing British landscapes, alien tech and an alternative timeline 1940's, Resistance rose above its flaws to become a favorite of many an early adopter of the PS3.
Related Content – Best PS4 FPS Games – Shooters That Excel
34. Mass Effect 3 (2012)
Was the ending a criminal act? Depends who you ask, but fumbled finale aside, Mass Effect 3 brought the story of Commander Shepard to a rousing end. Chaotic battles against the Reaper menace, the joy of returning characters, the despair of emotional farewells, and enough space romance to fill the Mills and Boon aisle of Mars' Library, Mass Effect 3 was for a good 96% of its duration, one of the finest trilogy-cappers of all time.
33. Infamous 2 (2011)
Joining stablemates Naughty Dog and Insomniac in distancing themselves from their platforming heritage to create something a little more 'adult', Sly Cooper creators Sucker Punch unveiled its comic book-inspired sandbox title Infamous. The first game has its qualities, and plenty of fans of its story and hero Cole McGrath, but it didn't catch fire in the manner of Uncharted or Resistance. Sucker Punch went some way to correcting this with a bigger, more vibrant sequel set in a New Orleans-inspired city and some fancy new powers. It upped the mission variation, and pushed the ongoing story into more interesting places.
32. Heavenly Sword (2007)
Ninja Theory made some rather under-appreciated games for the PS3 generation with the likes of Enslaved and the DmC reboot (shuddup, it's bloody good!), but it's the developer's debut effort on the console, Heavenly Sword, that still gets talked about the most fondly. Written and directed by Andy Serkis (King Kong, Lord of the Rings), as well as future Tomb Raider writer Rhianna Pratchett, Heavenly Sword told a visually handsome tale of Nariko, a flame-haired warrior thought to be a prophesied divine warrior who finds herself thrust into a battle with the evil King Bohan (Serkis) and embroiled in the search for the titular sword.
Heavenly Sword was a stunning-looking game for its time, holding up well even now. The story was also impressive, with Serkis' involvement giving the whole thing a bit of extra gravitas. A proposed sequel was binned, but Ninja Theory's upcoming game Hellblade looks like a promising alternative.
31. Sleeping Dogs (2012)
That Sleeping Dogs' genesis was that of a poor-man's GTA clone with the True Crime series, it's kind of fitting that the reason this Hong Kong-set sandbox crime thriller is great because it borrows liberally from the best of other games in order to make a satisfying whole. A little Yakuza here, a pinch of Arkham Asylum there, a touch of Burnout, and many others.
That's not to discount a great story that sees its cop protagonist caught up in his deep undercover double life, and all the dilemmas of a moral kind that brings. Sleeping Dogs was a surprise hit that many were hopeful for a sequel of, but that sadly looks further away than ever given recent events with the developer.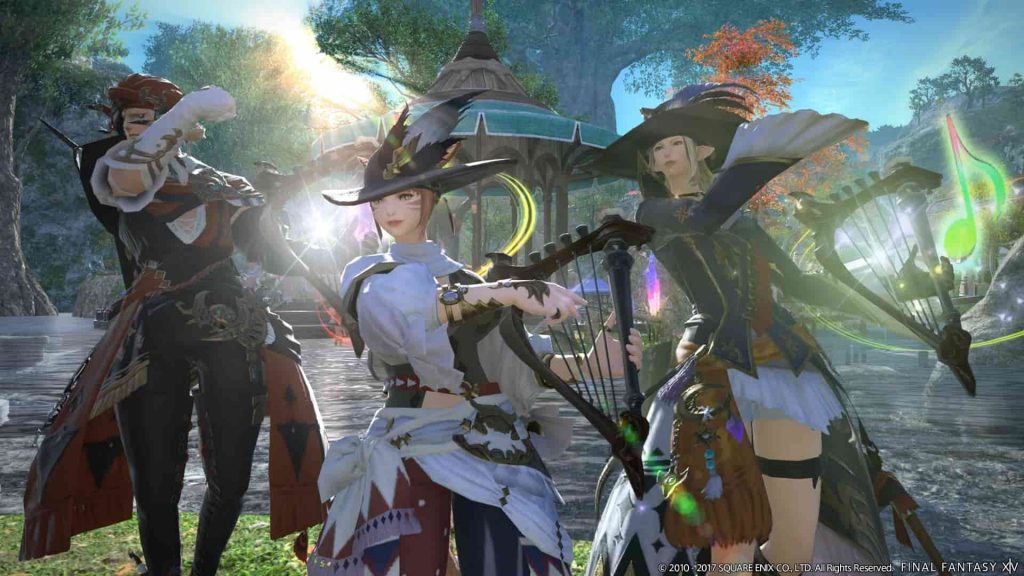 30. Final Fantasy XIV: A Realm Reborn (2013)
After the failure that was the original Final Fantasy XIV (which was planned to also be on the PS3 but due to the flop at launch was delayed), Square decided to put Yoshi P in charge of trying to turn the game around, with him taking the lead from the end of 1.0. This was a smart move as the game has now arguably become the best MMORPG on consoles, with an amazing storyline, end game, and a host of other standard MMO content. It takes the best of the final fantasy series and makes it modern but without losing the feeling of nostalgia.
29. XCOM: Enemy Unknown/Within (2012/2013)
Strategy isn't a strong suit of console gaming, but under the right conditions, it can work. XCOM: Enemy Unknown saw Firaxis rebirthing the classic turn-based tactical squad shooter for a new generation. Making it accessible for consoles. It wasn't exactly a technical marvel, but damn it if it hasn't gone down as one of the most engrossing, terrifying and adrenaline-pumping strategy titles of modern times.
The threat of permadeath helps shape your initially bland grunts into a pack of war heroes. Ones you may just end up feeling devastated by when they make one wrong move and end up dead forever. Endlessly replayable, and unlike anything else on PS3, Enemy Unknown (re-released with the rather excellent expansion built in as Enemy Within a year later) is superb.
28. Killzone 2 (2009)
So much hype, smoke and mirrors surrounded Killzone 2 prior to launch, with much fuss made over an early trailer looking significantly better than it did in later reveals (even though it still looked pretty damn good in the end), and that did some damage to a franchise on the cusp of something bigger. Killzone 2's campaign is a largely great FPS romp, but the weighty, tactical feel of the multiplayer made the package truly stand out. It was a worthy alternative to the Call of Duty juggernaut, but lousy timing, launching on the console trailing in the wake of the 360, and plain bad marketing scuppered the true potential of Killzone.
27. Assassin's Creed II (2009)
The original Assassin's Creed was a bundle of raw fresh ideas thrown together to make a passable, if repetitive game. Naturally Ubisoft returned to the Creed soon after with the start of a three-game long tale of Ezio Auditore da Firenze and his quest for vengeance against the Templars. Assassin's Creed took that bundle of ideas and shaped them into a more complete experience.
Hopping around the rooftops of Renaissance Italy, and slyly stabbing corrupt folk was a much more joyful thing now, and the various Italian cities were fascinating places to explore. Some argue this is as good as the series ever got, perhaps not, but it remains the most important chapter.
Related Content – Sony PS5 Complete Guide – A Total Resource On PlayStation 5
26. Catherine (2011)
Taken at surface value, Catherine is a simple puzzler with an offbeat anime story. If you dig deeper into it however, Catherine is actually a great horror story about growing up and commitment. It has humour, a protagonist who you both feel empathy and disdain for, and a group of characters who feel like a typical group of friends.
The meat of the game takes place in the dreams of our main man Vincent Brooks where block puzzles must be solved to reach the doorway at the top so Vincent can escape his nightmares (which get fleshed out in some disturbing ways. There's nothing quite like Catherine on PS3, and clearly that's gained it some popularity.
25. The Elder Scrolls IV: Oblivion (2007)
Yes, PS3 didn't get it till after everyone else, but that clearly didn't dull the sheer impact Oblivion had. The now iconic moment where you emerge from a sewer tunnel and into the blinding sunlight and survey an intimidating and exciting amount of possibilities before you is a fond memory of many a player, and a trick never repeated with quite the same lustre since. A sprawling RPG epic the likes of which was unheard of on consoles, Oblivion was one of the brightest beacons of hope in the early days of the generation, a real indicator of the scope that could be achieved. The Cyrodiil province claimed many a poor soul's free time.
Related Content – Best PS4 Indie Games – Excellent Games Everyone Should Play
24. Deus Ex: Human Revolution (2011)
How do you follow a game as mind-blowingly deep and involving as Deus Ex? The answer is a) Deus Ex: Invisible War and b) with spectacular failure. The upside is that by the time Human Revolution popped up years later, expectations were checked and everyone got to be just a little bit pleasantly surprised by the adventures of Adam Jensen. The mix of stealth, RPG, combat and cyber noir was a genuine delight, made more so by some great world-building and sumptuous visual design.
23. Burnout Paradise (2008)
In a world of racing games that were either deadly serious or colorful nonsense, Burnout Paradise filled the void with the first open world outing for the popular arcade smash n' racer. Tearing round the titular city of Paradise, smashing billboards,chaining Takedowns, and competing in online races, made for something approaching nirvana for those who want a extra dollops of fun with their racers. Plus, that title screen with Guns N' Roses belting out Paradise City never got old.
22. L.A. Noire (2010)
Whenever Rockstar deviate from Grand Theft Auto, it's always an intriguing prospect. L.A. Noire was an especially curious beast as it focused on being a L.A. cop who moves through the ranks in the 1940's. That on it own was an interesting hook, but it was the facial capture tech that got people talking. Actor's actual mugs were not only scanned into the game, so was every facial movement and tic.
This fed into an interrogation system that relied on you to read the reactions of the suspect's face, and while a bit creepy and slightly off, it kind of worked. Developer Team Bondi were sadly binned before they could get a crack at perfecting things in a sequel, but their legacy made quite an impact.
21. Dead Space (2008)
Survival Horror had begun to wane in popularity in the wake of Resident Evil 4, well, that's what publisher's believed anyway. The result was a barren period for the genre, which had one hell of a rain spell when EA Visceral Games gave the world Dead Space. The game followed Space Engineer Isaac Clarke as he stumbles upon the effects of an ancient marker that's causing pandemonium aboard the planet cracking ship the Ishimura. People get turned into disfigured Necromorphs, beasts that have sickeningly sharp blade arms if you're lucky, much worse if not.
The use of audio gave Dead Space its horror credentials far more than any monsters though, with every creaking pipe, bowing floor and hiss of steam cranking up the tension before something ghastly inevitably burst out of a dark corner. Oh and poor Isaac is going ever so slightly mad too, making for a trippy, brutal ride to rid the universe of the Necromorph menace. A shame that it too suffered the fate of those that came before it, and ended up shelved indefinitely after the third entry became more action shooter than action horror.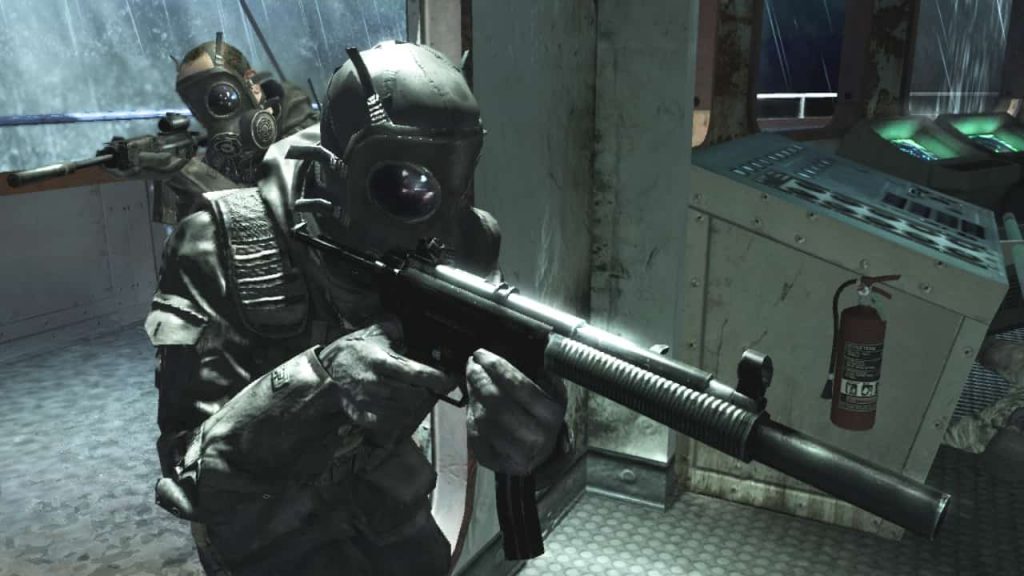 20. Call of Duty 4: Modern Warfare (2007)
It seems almost laughable to think of Call of Duty as groundbreaking anymore, but there was of course a time nearly a decade ago where that was very true. Modern Warfare brought online multiplayer shooters to the masses, and played a massive part in how big the gaming industry has become (for better and worse).
Yet it wasn't just online that Call of Duty 4: Modern Warfare shone, no, the campaign was a marvel as well, featuring impactful moments (the nuke scene, the whole of 'All Ghillied Up') that the series has been trying to recapture ever since. However you may feel about the unstoppable juggernaut it has become since then, there's no denying Modern Warfare was a breakthrough moment for the generation.
19. Uncharted: Drake's Fortune (2007)
There's no harm now in admitting Sony were struggling big time at the start of the PS3's lifespan. Mere months after launch, the PS3 really needed something new, something fresh, something with a hint of promise as a potential moneymaker. Uncharted: Drake's Fortune may have been a lacking in the freshness stakes a bit, but it gave the PS3 a post-launch title that you could show to other people and say 'just look at that!'.
It was rough round the edges, but the action set pieces, and the camaraderie between Nathan Drake and Victor Sullivan, gave the game that aforementioned promise in spades. Needless to say, this was the first step towards building a brand new successful franchise for Sony, and the re-invigoration of Crash Bandicoot and Jak and Daxter creators, Naughty Dog.
18. Mass Effect 2 (2010)
PS3 owners sadly missed out on the fuss surrounding Mass Effect the first time around, but it's fair to say that we got to start with the best slice of Bioware's epic space RPG. Shepard meets people of all species along the way to visiting a host of memorable planetscapes, all of which were burned in the minds of players long after the credits rolled.
17. BioShock Infinite (2013)
After two games set in the undersea city of Rapture, Bioshock Infinite took to the clouds to deliver us unto Columbia, the floating city. Much of Infinite's songbook felt a little off key, yet there's just something special about it that transcends its weaknesses. There's the rich history of Columbia, told through people, pickups and the design of the city itself. A whole heap of mystery, imagery that sticks in your head, and and end point that throws up some interesting questions about the series as a whole. Bioshock Infinite is a divisive game, but there's still a large number of people who sit on the side of positivity.
16. Dark Souls (2011)
Demon's Souls sparked the bonfire of adulation for From Software, but it was Dark Souls that got it roaring. Building on Demon's finer points, Dark Souls gave players more freedom without stifling the challenge. It's not for the easily deterred, but when it clicks, Dark Souls is surprisingly deep, tactical and filled with fascinating backstories.
15. Demon's Souls (2009/2010)
The definition of a word of mouth success, Demon's Souls came out of nowhere with its brutal challenge and medieval aesthetic, converting people to its cause one by one. There's something pure about Demon's Souls' hub world and individual levels that later games would shy away from. A special game that's shaped itself a niche that has become mainstream.
Related Content – Best PS4 SoulsBorne Games – The Best Dark Souls Like Titles
14. Batman: Arkham City (2011)
Rocksteady Games had done the unthinkable, they made not only a great comic book game, but also a fantastic Batman game with 2009's Arkham Asylum. It somehow didn't prove to be a hard act to follow, as two years later, Rocksteady went big with sequel Arkham City. Now there was an open world that combined the labyrinthine corridors of Asylum with sheer depth and many a neon-struck street for Batman to patrol.Some prefer the more condensed nature of Asylum, but City gave more balance to Batman the detective, and Batman the vigilante.
Like its predecessor, City is excellent because here's so much fan service, and so much attention to detail in the world design. It also features a particularly disturbing rendition of the song 'Only You' that tops the game's ending off perfectly.
13. Valkyria Chronicles (2008)
When a game like Valkyria Chronicles releases only a niche group of people really notice.
Thankfully the that niche group made their voices heard people started to take notice. Praised by critics and consumers a like, this tactical role-playing game took the scene by storm reaching praise not seen since the release of Final Fantasy Tactics. Set in a fictional World War II and tells a gripping and emotional story, its unique blend of tactical action combat and strategic troop placement made for some exciting battles. For those who missed it on the PS3 can give the game a go on their PS4 as Sega released a remastered version early in 2018.
12. GTA IV (2008)
GTA IV gets an unusual amount of flak, but looking back, you can understand why to a degree. Rockstar had gradually built up the world map size during the GTA III–San Andreas era, so naturally some people expected something huge for GTA IV, especially as it was running on better hardware. Truth is, the return to Liberty City was huge, but it was more about actual depth of detail.
San Andreas may have been an epic sprawl of three cities, but it was quite sparse for details, GTA IV succeeded in making something closer to a living city by condensing the outward size for a tighter, more visually active map. The change of character was also important. In Eastern European immigrant Niko Bellic, we got a new, outsider take on Rockstar's skewed vision of the American Dream. Just don't mention the phonecalls.
11. Journey (2012)
If there's a company synonymous with showcasing what a small studio could do on PS3, then it was thatgamecompany. Its games Flow and Flower were warmly-received independent darlings, but with Journey the company transcended studio size. Journey is two hours long, and in those two hours you get something absolutely magical and unlike anything else on PS3.
Visually and audibly breathtaking despite its relatively meagre budget, and hugely affecting despite a lack of dialogue. From a slide through sand to freedom from a leviathanic beast, to the slow, tragic crawl to the summit of the mountain you've been aiming for, Journey overwhelms you quite unexpectedly with its emotional, ambiguous storytelling. It also features a brilliantly simplistic, yet clever co-op where you play without knowing who the other person is in name nor voice till you've finished. Journey is spellbinding.
10. Heavy Rain (2010)
Take a step back from murder mystery adventure Heavy Rain and it's very easy to poke fun at. A mishmash of American and European culture that results in odd accents and some improbable visual design choices. The voice acting is a bit hit n' miss, as is the writing, and then you have a plot that makes less and less sense the more you think about it. So why is Heavy Rain in the top 10? Simple, these perceived flaws are so easy to embrace as part of the game's unique personality. This was a gloriously hammy B-movie that you could control.
At the time, this branching interactive adventure had something about it that nothing else on PS3 did, and as goofy as it could be, it had some genuine stand out moments. Ethan's finger-chopping trial, Norman Jayden's trips into a VR world, and Madison's encounter with a serial killer all showed off Heavy Rain's best qualities, and there's a definite legacy to French studio Quantic Dream's game that's shown in the prevalence of high-profile adventure games in the six years since Heavy Rain's release.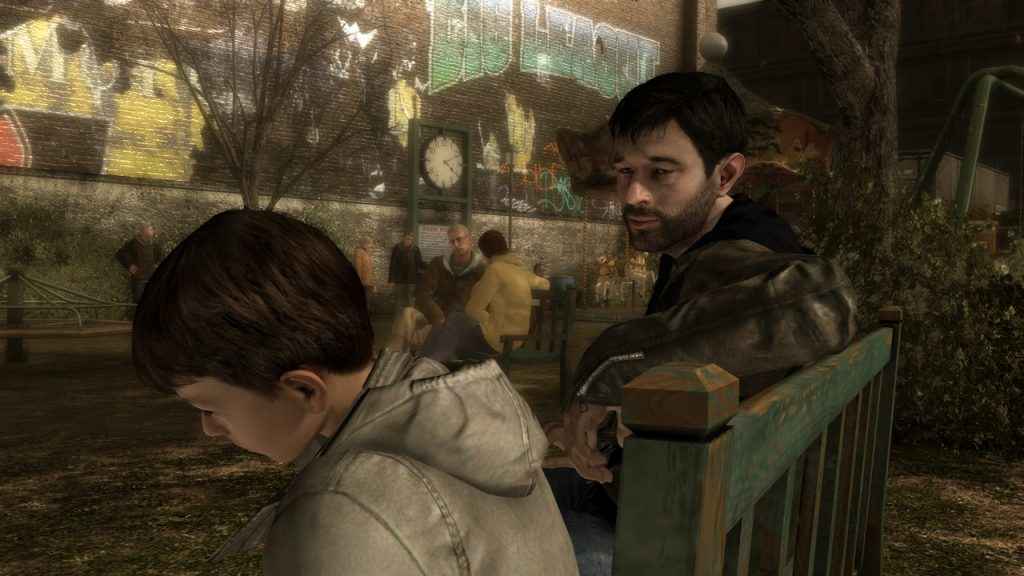 9. Uncharted 3: Drake's Deception (2011)
Some regard Uncharted 3 as the low point of the series, a grander, yet less cohesive sequel. There's fair argument there, but still, Uncharted 3 had enough spectacular set pieces and intriguing characters to resonate with series fans. Memorable moments include the desert chase/fight, the opening pub brawl, the sinking ship, and of course the standout scenes that gave us the famous Nathan Drake hanging out the back of a cargo plane sequence.
In many ways Uncharted 3 bettered its predecessor, mainly by looking and sounding gorgeous, but it's also fair to say it also produced some of the best set pieces of the series. It is a bit messier in pacing and storytelling than the best the series has to offer, but even Uncharted at its lowest is above most action fare.
8. Bioshock (2008)
Conceptually cobbled together from the bones of legendary PC action adventure System Shock, Bioshock was quite the welcome surprise when it arrived on Sony's third console back in 2007. Arguably the most fondly remembered of the Bioshock trilogy, the first game in the series tightly integrated accomplished survival horror atmospherics with non-linear combat and an absolutely belting storyline; the end result being that Bioshock's underwater dystopian yarn was as compelling to play as it was terrifying to witness.
Also, Bioshock is the member of a very exclusive club of efforts that can boast one of the finest story twists in the videogame history; the revelation of the final act proving to be the most shocking narrative swerve in a game since Knights of the Old Republic had us bellowing "OH HELL NO" at our CRTs back in 2003.
7. The Elder Scrolls V: Skyrim (2011)
Lets not beat around the bush, playing Skyrim on PS3 was a lottery. If you managed to avoid the minefield of potential bugs, glitches and crashes, then you had a real shot at getting lost in the wonderfully wintry world Skyrim offered. The strength of Skyrim was in exploration. The amount of times you'd pick a direction and walk where it didn't lead to some sort of discovery was rare-to-nonexistent.
Skyrim had Dragons and ancient Dwemer cities, but wonders could arise from anywhere and anything from caves filled with vampires, to Thieves Guilds hiding in the sewers below a city. Everyone who invested time in Skyrim had so many stories to tell, and countless hours lost to discovering said stories. By the time it was all said and done, many felt like they'd found a second home. While not the most technically stable game on this list, there's something about Skyrim that stirs warm feelings in its fans, and there are certainly plenty of them.
6. God of War III (2010)
Sony struck gold with God of War. When it launched the franchise back on the PS2 a lot of people weren't ready for the brutality that Kratos would bring. Along the years We saw Kratos pave a path of destruction and neither God's or Titans could stand in his way. When it finally came down to finishing Kratos's journey and finally getting his vengeance on Zeus God of War III did not disappoint.
The action was ramped up to twenty and some of the things that Sony Santa Monica did is still remembered to this day. God of War III's opening sequence and battle against Poseidon is still talked about to this day and probably won't be forgotten for years to come. It's a no brainer that the end of Kratos's journey would make this list.
5. GTA V (2013)
In what surely represents an exclamation point on Rockstar Games uncanny ability to never produce a stinker, Grand Theft Auto V was and is one of the finest videogames that you can buy on a PlayStation console. Absolutely sprawling in its worldly dimensions, generously layered in the developer's trademark pop culture satire and featuring gameplay mechanics so refined that they could stand as genre dominating efforts in their own right, Grand Theft Auto V shattered the bar for open-world games and is arguably the qualitative zenith of Rockstar's signature franchise. A perfect sendoff for the PS3's run.
Related Content – PS5 FAQ – Everything You Need To Know (Honest)
4. Red Dead Redemption (2010)
Few periods in human history are as romantically iconic as the American West, so it remains to this day a baffling thing as to why so few developers take it upon themselves to fashion a videogame set during that time.
Trust Rockstar then, to not only do just that, but also to produce an open-world effort that at once channels the most romantic elements of frontier life, while intertwining them with some brilliant mission design, a stirring narrative worthy of Sergio Leone and the sort of perilously enjoyable online mode that set the template upon which Grand Theft Auto V would later follow. Red Dead Redemption then, was essential as it gets, and some 14 million units sold and a 95 average metacritic ranking later, it's easy to see why.
3. Metal Gear Solid 4: Guns of the Patriots (2008)
Only Hideo Kojima could get away with the amount of grandstanding, and decidedly odd moments found in the supposed finale to the Metal Gear Solid saga (always the last time, eh Koj?). Only Kojima Productions could still make it somehow work. Guns of the Patriots is a celebration of all that preceded it, piling on fan service, closing long-running threads, and producing some highly charged moments of action and emotion.
You had Snake's slow crawl through a microwave tunnel, a chance to actually pilot Metal Gear Rex in a battle against Ocelot in Metal Gear Ray, a final fight with Ocelot that swept through the history of the series as it went on, and perhaps best of all, it had a mid-credits scene that stirred the emotions of anyone who had invested a chunk of their life to Metal Gear. When all was said and done, the final words spoken are a fitting epitaph for a series like no other. This is good, isn't it?
2. Uncharted 2 (2009)
As proven out by the likes of Assassin's Creed 2, Watch Dogs 2 and Titanfall 2, it always seems like the first sequel in a given franchise is the one that properly starts to deliver on the promise of the series a whole. Not an exception to that rule, Uncharted 2 was just what PlayStation owners needed after a good, if not spectacular first entry in the series.
As expected, the wise-cracking Nathan Drake returned, alongside Elena, Sully and a range of new characters. Naughty Dog's sophomore entry in the Uncharted franchise married refined combat, great exploration and an overwhelming sense of Hollywood spectacle. this made it one of the most essential console games of the previous generation. Additionally, it was the first game on PS3 that took full and terrifying advantage of the console's more powerful architecture; establishing a new visual standard that even the most acid-tripped Xbox 360 fanboy of the time would find impossible to deny.
1.The Last of Us (2013) – PSU GAME OF THE DECADE WINNER
One of the most critically and commercially successful games in PlayStation history (and the runaway winner of PSU's vote)The Last of Us marked a distinct change in output from developer Naughty Dog. Up until that point had been characterised by the swashbuckling and sometimes light-hearted, treasure-hunting escapades of Nathan Drake. Leveraging its already established talent in crafting excellent adventures, Naughty Dog struck out in a new direction with The Last of Us.
It crafted a savagely grim and nihilistic adventure the likes of which hadn't ever been witnessed before. In doing so, fashioned a game that pushed the ageing PlayStation 3 architecture to its absolute limit. From its melancholic John Hillcoat cinematic stylings to the intuitive combat, compelling stealth gameplay and gut-wrenching plot, The Last of Us would prove to be not just the best of all console swansongs, but one of the very best games ever made full stop.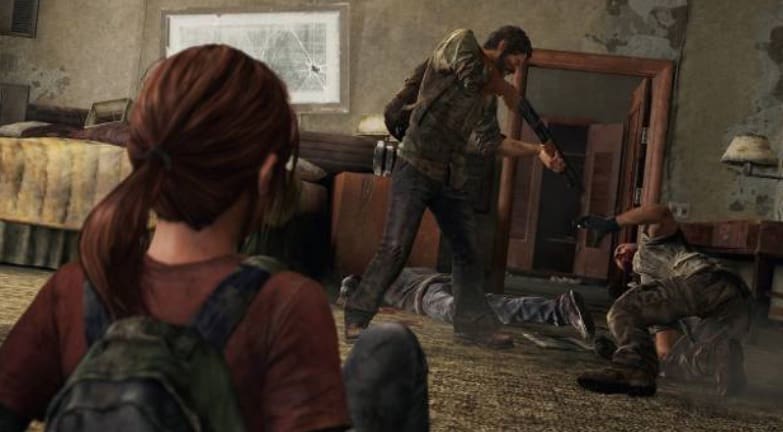 Related News
Sours: https://www.psu.com/news/50-best-ps3-games-of-all-time/
The 12 Best PS3 Games (Updated 2021)
The PlayStation 3 had no shortage of quality games. If you're looking to experience some of its best, here are the games that defined the console.
ShareTweetEmail
The PlayStation 3 is one of the most significant consoles of all time. For one, it had one of the longest life cycles of any console to exist, running for ten years before being discontinued. It is only edged out by the PlayStation 2, with a remarkable thirteen year life cycle, though the best PS3 games easily hold their own against the best PS2 games, and even against the best PS4 games.
The PS3 also brought Sony's gaming platform into the HD realm, and it's hardware pushed graphics in console gaming to the limit. Studios like Naughty Dog created some of the most visually stunning games available, and the console had its own exclusives that made it a must have for any gamer.
Yet, some games are better than others, and the PS3's library is no exception to this rule. Here are the best PS3 games to quench your gaming thirst.
See on amazon
Before Naughty Dog gave us the superb The Last of Us, they honed their technique on the PS3's hardware with the Uncharted series. These games are what truly launched the goal of games being "cinematic." The Uncharted series is filled with great and well-written characters, thrilling adventures, and heart-pounding action sequences. Each game ramps up the stakes and the excitement, and while many consider Uncharted 2 to be the best, we are giving it to Uncharted 3.
There are a few reasons for this. For one, Naughty Dog further improved the combat in this game, particularly hand-to-hand combat. The game also made stealth a viable option for some combat scenarios to get the upper hand.
The action sequences are also bigger and more intense than ever, and technical achievements of the game are what add to this. Naughty Dog made an entirely new engine just to make a natural ocean sequence for one part of the game.
The story is also the best of the series. While some of the characters aren't as memorable as those in Uncharted 2, the emotional depth of the main cast is further explored and we begin to learn more about Nathan Drake and his origins. It's a thrilling action game that also has some impressive emotional moments that are only topped by the moments in Uncharted 4 for the PS4.
The entire Uncharted series is required playing for any PS3 owner, but we think Uncharted 3 stands among the best of them and deserves the most attention.
Key Features
Thrilling action sequences and treasure hunting
A more personal and emotional story than prior games
Dozens of treasures to find and collect
Specifications
Genre: Action adventure
Mode: Single player
Rating: T
Publisher: Naughty Dog
Pros
The game is bigger and more explosive than prior games
Combat is more fine-tuned than other games, particularly hand-to-hand
Performances are particularly good from main cast
Cons
Platforming is still imprecise
See on amazon
The LittleBigPlanet games are one of the most iconic exclusives from the PS3 era, and that all came to a head with LittleBigPlanet 3. Also released on PS4, the creative platformer brought all the charm of the previous two games with more features and creative options than ever.
For one, the sense of scale in the game is greatly improved in nearly every aspect of the game. Whereas every player played as some iteration of Sackboy, there are now four sack people to choose from in LittleBigPlanet 3. That makes each player a bit more distinguishable and offers additional customization options.
The game is also fully voice-acted. Whereas the other two games featured the narrator as the driving voice, LittleBigPlanet 3 has a full cast complete with an antagonist and each character has an accompanying voice actor. It gives Adventure mode a larger sense of scale and gives players more reason to press forward.
In terms of collectibles, there are additional stickers, outfits, and scenery pieces. However, the most significant thing in LittleBigPlanet 3 is its compatibility with the other two games. All the content from the prior games -including user created content- are compatible with LittleBigPlanet 3. That's great if you've invested a lot of time in the games and don't want to lose all your progress.
There are also more options in create mode, with players being able to use up to 16 layers to design levels. This is a huge improvement over the prior games' three layers.
If you're looking for a family game that unleashes the creative side, there isn't anything on the PS3 that beats LittleBigPlanet 3.
Key Features
Fully voice-acted adventure mode
Three new player characters to join Sackboy
16 layers to use in creative mode
Specifications
Genre: Platformer
Mode: Multiplayer
Rating: E
Publisher: Sony Computer Entertainment
Pros
Backwards compatible with prior games
Adventure mode is more involved and has a full cast and plot
Creative mode is more flexible with additional layers
Cons
No wild innovations on gameplay
See on amazon
The God of War released on PS4 was a heart-felt and epic game that continues the story of Kratos, and it is one of the best games of the current console generation. That game is preceded by God of War III on the PS3, and it is the conclusion to the original series. The game takes place well before the events of the PS4 game; before Kratos had redeemed part of his humanity.
God of War III is a visceral, blood-thirty experience that is absolutely packed with brutal kill animations and action sequences that complement Kratos' quest for revenge.
After Kratos mistakenly kills his family in the events of the first game, he becomes the god of war after killing Ares. Then, in God of War II he discovers that his father is Zeus and that all the gods are deserving of punishment. God of War III is the completion of Kratos' goal to purge the world of the Greek gods.
The game is the first in the series to be rendered in HD, and the game uses that improved fidelity to ramp up the violence. There are also some thrilling action sequences that see Kratos climbing Mount Olympus and slaying titans.
If you haven't experienced them yet, the God of War series in its entirety is highly recommended. Not only do they provide some context for the latest game, but they're also just plain old fun. God of War III takes the series' frantic button-mashing action to new heights with a larger story and more intensity, and that's why it earns a spot on this list.
Key Features
New weapons, spells, and tools for Kratos to get revenge
The conclusion of Kratos' Greek gods plot
Flashy and cinematic action sequences
Specifications
Genre: Action
Mode: Single player
Rating: M
Publisher: Sony Computer Entertainment
Pros
Ramps the action and violence up to 11
New abilities and weapons add extra layers to gameplay
Impressive animation
Cons
Violence might be too gratuitous for some
See on amazon
The developers at Rockstar Games pioneered the 3D open world with Grand Theft Auto III and have been leaders in the scene ever since. When it was announced that the developer would be taking the GTA formula to the Wild West in Read Dead Redemption, it was met with excitement and skepticism. No one was sure if an open world cowboy game would be as engaging as something more compact like Grand Theft Auto.
The skepticism was quickly put to rest, though. Red Dead Redemption was met with critical praise, and the open-ended formula of Grand Theft Auto was a natural fit for the sprawling setting of fictional New Austin.
Players take on the role of John Marston, a former outlaw turned rancher and family man, who is picked up by a pair of mysterious government agents. Their instructions are clear. John must hunt down members of his old gang or John will never see his family again.
Then you are set loose on an open world that covers dusty ranges, wide open plains, and political conflict in Mexico. It is a massive game that deals with absolute freedom versus the constraints of civilization. There are also tons of animals to be hunted, treasures to be found, and bandits to be captured or killed. The game is almost overwhelming in how much there is to do. The Game of the Year edition also includes the Undead Nightmare: a tongue in cheek zombie-packed add-on.
Red Dead Redemption is the gold standard of open world games and deserves everyone's attention.
Key Features
Massive open world
Hunting and sharpshooting challenges
Long story campaign
Specifications
Genre: Western action
Mode: Single player, online mode
Rating: M
Publisher: Rockstar Games
Pros
The writing is mostly excellent and engaging
There is a ton of content to keep players busy
Undead Nightmare is a fun distraction
Cons
The game doesn't offer much difficulty
See on amazon
At the launch of the PS3 and Xbox 360, each had their exclusive shooters to entice consumers into investing in their consoles. Microsoft had Gears of War, and Sony had Resistance. While Gears of War had more longevity as a series, Resistance was still a high-quality sci-fi shooter that was inventive and influential in its own right. The first game offered impressive visuals alongside a race of horrifying invading creatures. Resistance 2 upped the stakes and included more sci-fi weaponry, but went a little wonky in the story. Resistance 3 is the peak of the series and a fitting conclusion to the franchise's story arc.
Resistance has always stood above its peers in humanizing its cast, and that is particularly true in Resistance 3. Taking place four years after the second game, the human resistance against the invading Chimera is all but dissolved. Protagonist Joseph Capelli is living in a human settlement with his wife and young son, but must leave them behind to head to New York in a last ditch effort to close a wormhole that spells doom for the human race. The desperation of the characters and their personal motivations in the conflict is never lost, and that is what makes the game so memorable.
Combine that with the brutal combat and array of weapons in your arsenal, and Resistance 3 is as fun as it is engaging. It's a game that may not have the same recognition as a series like Gears of War, but is ultimately a more consistent and well-tuned series with emotional depth.
Key Features
PlayStation Move compatible
A heartfelt story that concludes the Resistance story
Large array of powerful sci-fi weapons
Specifications
Genre: 1st person shooter
Mode: Single player
Rating: M
Publisher: Sony Computer Entertainment
Pros
Personal story adds weight to conflict
Tons of creative and deadly weapons
Improved graphics that add variety to levels
See on amazon
Indie developers have made incredible artistic achievements in the past decade. Some of them have created games so simple and beautiful they would go on to influence the indie scene and the industry at large for years to come. Journey is one of those games.
Thatgamecompany's third and final game on the PS3 combined their simplistic art style with a dynamic soundtrack to create an experience that is immediately engaging and fulfilling.
Loosely a visual adaptation of The Hero's Journey by Joseph Campbell, the player takes control of a nameless figure in the middle of a desert. After finding a flowing red cape that gives them the ability to fly for brief periods, the character begins making their way towards a mountain in the distance. The journey to this mountain is broken into several sections the player must traverse. These sections are laced with puzzles that the player must also solve to move forward.
Journey was released to praise from players and critics alike, and it won several Game of the Year awards and was nominated for an award for its breath-taking soundtrack. It is also widely considered one of the greatest games ever made.
Beyond the game's solo release, it also comes as part of the Journey Collection, which includes Thatgamecompany's other two games, Flow and Flower. Flow is a calming rhythmic game, as opposed to the fast-paced rhythmic games like Guitar Hero. Flower is a game where you play as the wind and collect flower petals. It is arguably one of the most peaceful experiences ever.
You can get all three in one package and enjoy them for years to come.
Key Features
Three games in one
Minimalist art style
Simple and intuitive gameplay
Specifications
Genre: Puzzle
Mode: Single player
Rating: E
Publisher: Thatgamecompany
Pros
The soundtrack is one of the best ever produced
The puzzles are challenging without being needlessly obtuse
The imagery and experience make for one of the most unique gaming experiences ever
Cons
It's pretty short, and there's little replay value
See on amazon
JRPGs are a massively popular genre of the industry, even in the west. Part of their appeal was thanks to the PS3, which had a huge library of these games for western audiences to enjoy. Ni no Kuni: Wrath of the White Witch may be one of the finest examples of the genre, and is the perfect entry point for anyone looking to break into the genre. It's also just a great game that any gamer or diehard JRPG fan will enjoy.
The story follows a young boy named Oliver. When his mother passes away after saving Oliver from drowning, his stuffed animal - a gift from his mother - comes to life. The doll - named Drippy - informs Oliver that he is from a parallel universe where everyone has a "soulmate" with someone in Oliver's world. Oliver then goes on a quest to find his mother's soulmate, hoping that saving her in Drippy's world will bring his mother back to life.
It's a surprisingly emotional game designed to make young players empathize with the lead character and make older players nostalgic about their early years. The game accomplishes this, thanks largely in part due to the artwork from acclaimed Studio Ghibli. As the player explores, they must also battle monsters with human companions and familiars - captured enemy creatures that can fight for you.
The game was developed by Level-5, mostly known for the Professor Layton series on the Nintendo DS. Ni no Kuni was highly praised and became one of the best-selling games on PS3.
Key Features
Studio Ghibli art style
A youthful and heart-warming story
Harness human companions and familiars in combat
Specifications
Genre: JRPG
Mode: Single player
Rating: E10+
Publisher: Level-5
Pros
Art style is whimsical and familiar to Studio Ghibli fans
The plot is great for kids and adults alike
Dynamic fights make gameplay unique from other JRPGs
Cons
Combat can be sluggish at times
See on amazon
Released months before the PS4 hit the market, Grand Theft Auto V was one of the last games released on the PS3. It is also a testament to the outstanding hardware on the PS3. Even that late in the console's life cycle, Rockstar Games was able to pack in one of the largest and most fully realized video game maps ever made. With in that massive map was a world that seemed so fully realized it didn't seem possible. The game was a glimpse into what would really be possible in the next generation of consoles.
The game follows three protagonists. The first is Michael, a professional criminal who retires after one final score that leaves him set for life. Years later, players take over as Franklin, a young and ambitious Black man looking to escape the environment he grew up in. The last is Trevor, Michael's former partner in crime and unhinged psychopath. He is a parody of the deranged and violent behavior GTA players regularly engage in.
The game isn't just crime and violence, though. It is also thought-provoking criticism of a sensationalist and egotistical culture. Set against a parody of Los Angeles, the game introduces us to "normal" people who are cruel, selfish, and every bit as depraved as the criminal protagonists, even if they rarely commit crimes. It's a witty and well-crafted game that is packed with social commentary.
It's also just incredibly fun to play.
Key Features
Massive open world
Three protagonists to switch between
A witty and poignant plot
Specifications
Genre: Open world action game
Mode: Single player, multiplayer option
Rating: M
Publisher: Rockstar Games
Pros
The game world is one of the largest available even today
GTA Online is still alive and well
The game is hilarious and has solid social commentary
Cons
The PS3 version sacrifices visuals for performance
See on amazon
While many Mortal Kombat titles in the past were remembered for their excessive gore and not for their fighting engines, this iteration of Mortal Kombat is a legitimate competitive fighter, and it has enough gore to make parents run for the hills. Even though the single-player modes are rife with imbalances, the core experience in Mortal Kombat is exciting, challenging, and so so bloody.
I think we all can agree that the plotlines in Mortal Kombat are a bit ridiculous. Ice ninjas, half-dragons and thunder gods are commonplace in this series. In Mortal Kombat, you'll be reliving the events of Mortal Kombat 1, 2 and 3, so newcomers to the series won't actually be lost here. Here's the summary: Shao Kahn is messing up the world. He kills everybody at the end of the Mortal Kombat storyline, so Raiden sends a message back through time to prevent it. The result? Alternate history.
Mortal Kombat returns to a 2D plane in the Komplete Edition. Both one-on-one and tag team matches are available, so there are plenty of options when you're setting up a fight. When it comes to the basics, each character has a set of simple moves as well as a bunch of special attacks. The crux of Mortal Kombat's fighting engine is the super gauge, which fills up as you give and receive damage. This is where a fair amount of Mortal Kombat's strategy comes into play. The gauge is divided into three segments, and those segments can be spent in different ways. Expending one segment will enhance any of your character's special moves. So instead of Nightwolf's single flowing green arrow, he fires three.
The gameplay in Mortal Kombat will be different for those of you accustomed to the speed and fluidity of games like Super Street Fighter IV. Landing a combo and executing special moves is more visceral here then in other games. This is thanks to the glorious sound designs, because effects like Kitana's fans and Jade's staff sound incredible.
So, with exciting combat, bloody fatalities and tons of things to unlock, Mortal Kombat sounds incredible. Get yourself a copy of this legendary game and "Finish Him!"
Key Features
Graphic details, never before seen visuals are presented with the most sophisticated engine
By returning to its classic 2D fighting plane, Mortal Kombat introduces an all-new fighting mechanic that's both accessible & provides the depth that fighting game players look for
Mortal Kombat offers the deepest story mode of any fighting game
Characters, environments and fatalities have never been presented with as much gory detail
Specifications
Genre: Fighting
Mode: Single-player, Multiplayer
Rating: M
Publisher: WB Games
Pros
Blood-fueled
Intense graphics
Incredible story
Sours: https://www.cbr.com/best-ps3-games/
20 Best PS3 Games Of All Time
PS5 fever; it's time to go back and look at the best PS3 games of all time!
The PS3 has some of the greatest games ever made. That's not an opinion; it's a cold hard fact. Many of the games in this list have been listed as 'game of the year' more times than I care to count, and thanks to the consoles powerful HD output, they still look amazing 15 years on.
Hold up; 15 years? Yeah, the PS3 came out in 2006. I bet you feel old now, don't you!
With over 87 million sales, the PS3 is the seventh-best-selling console of all time. It's still a huge player in the gaming world, and since the servers for pretty much all its games have shut down, it's now officially a retro console!
But what are the best PS3 games that PlayStation fans can grab to play on?
We've listed 20 of our favourite titles, all of which are still in rotation in the PS3 at Retro Dodo Towers. Check them out below, and happy gaming!
20. Killzone 2 (2009)
Killzone 2 takes the first spot in this list of the best PS3 games of all time! Released five years after the first Killzone title, it boasts improved gameplay mechanics and graphics that suck players in from the very first moment.
Picture the scene; It's the 24th century, and two human factions have declared a seemingly never-ending war on each other. You control an army called the Vektans, and while fighting against the Helghast, you and your team must infiltrate the city of Helghan.
Any game with made up words and places always ranks highly with me!
Like many of the other shooting games in this list, players take a character through a war-torn world in a first-person view. Play as Sev and team up with characters from the first Killzone game as you beat back enemy forces and generally blow stuff (and people) up.
Remember the 'hide and peek' thing from Time Crisis? Well, players and NPCs can duck down behind objects to avoid enemy fire, though peeping back over the top can cause your nerves to fly off the handle…
…that's the players nerves, not the fighters!
When you're bored with the main story (which will NEVER happen), there's a gnarly multiplayer mode to check out. We're kickstarting this list with bang… literally!
19. Dark Souls (2011)
Dark Souls had genuinely caused my mate Josh to chew most of his game cases in anticipation while watching loading screens. It's also the cause of many of his broken controllers.
While Josh obviously needs to start drinking some strong herbal tea, it proves how tense and gut-wrenchingly addictive Dark Souls is. It's also one of the hardest games in existence, especially when all your controllers are broken to smithereens.
Serving as the second title in the 'Souls' series, Dark Souls is considered by many to be the best PS3 game ever. I had a hard time not putting it further down the list, but there are just so many other games that I love and not enough room in this article!
Players take an undead warrior through a demon-infested kingdom, basically trying to stay alive from level to level. This game is HARD; we're talking the kind of game that makes you shout at the TV until your throat is sore.
We're going to go as far as to say that this is the hardest title in this list of the best PS3 games, so prepare for a struggle!
The levels are all open world and exploration with caution is the key to completing the game. The weapons are huge, but the enemies and bosses are bigger and 100% out for blood. Sometimes not fighting can be more beneficial, but where would the fun be in that!
Learn from your mistakes, take your time, and don't break your controller.
18. Uncharted 3: Drake's Deception (2011)
Uncharted 3: Drake's Deception takes the 18th spot in this list of the best PS3 games of all time. With its realistic graphics, stunning levels, and fantastic gameplay, it's one of the most exciting games I've ever played.
And I've put it at Number 18; just imagine how good the games below are going to be!
Jut in case anyone's wondering, this game isn't about the rapper Drake; players control Nathan Drake. He's the main character of the Uncharted series, and this time he's teaming up with his mentor to discover a hidden city.
A gang of mercenaries are also trying to find the city, but Drake is pretty used to taking out bad guys by now. With a range of firearms and explosives at his disposal, he's one explorer that I wouldn't want to cross!
Drake's Deception carries the top-notch voice acting on from the previous games. This series boasts superb storylines and crystal clear graphs; sometimes it feels more like you're playing an interactive movie!
In terms of sales, this is the fifth best selling PS3 game of all time. It's got the fans and critics seal of approval, and the desert-warfare feel is one that will leave you ducking and diving in and out of bus stops and behind bollards on your way to the office.
17. Ratchet & Clank Future: A Crack In Time (2009)
Ratchet & Clank Future: A Crack In Time takes the 17th spot in this list of the best PS3 games of all time!
You might have recently seen this title in our list of the best Ratchet and Clank games ever made. These two just keep racking up the Retro Dodo awards, don't they!
A Crack In Time makes up part of the 'Future' series and comes right after the Quest for Booty. Clank is still a prisoner of the Zonis, Ratchet is still loved up with his lady, and Dr Nefarious is still up to no good.
Players get two adventures for the price of one in this game. Ratchet and Clank both have separate scenarios to play out as the game progresses, with both characters learning about where they came from and their destinies.
Oh, and Clank finally finds out who made him. Pretty deep, right?
A Crack in Time is one of the meatiest Ratchet and Clank games going. There's so much for fans to sink their teeth into that they'll hardly want to put their controller down. Plus, the formula is familiar while still being fresh enough to make this feel like an original game.
Give it a try; we didn't list it as the best R&C game for nothing!
16. LittleBigPlanet 2 (2011)
If I had a pound coin for every hour I spent playing on LittleBigPlanet 2, I'd be filthy rich. It's not unusual to see games where users create more interesting levels than the designers, and LBP2 provided a platform for budding designers to show off their skills.
The first LBP title was a phenomenal success, and all of the 3-million plus user-created levels carried over to the new game with even more customisable features.
Ever fancied making your own cutscenes to go with games? Well, thanks to an in-built animation recording and a soundstage function, players can create their own customised title from scratch with ease!
The game even has items and controller functions that can be customised to a players specifications. Choose your own projectiles and actions, as well as customising your own Sackboy (or Sackgirl) character.
Oh, and Stephen Fry narrates this title too. Fans of the Harry Potter audiobooks will know how much of a big deal this is, and it's another factor as to why this game made our list of the best PS3 games ever made!
Don't worry if you're not into level creation; the game comes with plenty of pre-built stages to play through, and you can easily just take advantage of everyone else's creations!
15. Infamous (2009)
I can still remember the first time I saw the Infamous trailer on TV. It blew my mind, and I still get that same feeling every time I drop it into my PS3 today.
For anyone new to this 'electrifying' title (that will be funny in a minute, I promise), Cole MacGrath is a bike courier that develops super powers after being caught in an explosion.
With electricity literally coursing through his veins, Cole must save his city or send it hurtling into more chaos.
Like Fable, Infamous has a morality engine where players can follow a path of good or evil. For instance, recharging Coles powers can be done by using electricity pylons or by sucking energy from living humans.
Spoiler alert; the second one will make people hate you pretty quickly.
Cole has seventeen electrical abilities to collect over the course of the game, ranging from simple bolt shots to all out electrical explosions that almost consume him. It's an apocalyptic open world title where anything is possible, and while Infamous 2 might be more polished, this is still one of our best PS3 games of all time!
14. Dishonored (2012)
Dishonored is an altogether different take on the classic stealth game. It boasts RPG features such as power collecting and NPC interaction, and a chaos engine that changes both character dialogue and the way people react to you completely.
What's more, the game can be completed without even harming another NPC. That includes bosses too!
Still, most people will just want to go in all guns blazing; it's a shooting game where the player is out for revenge, for crying out loud!
Violent activities and needless killing modify the world around you, however, including changing the game ending and which missions become available as the game goes ahead.
But why would our masked protagonist want to kill people in the first place? Well, he's on the run for a murder that he didn't commit. Forced into the life of an assassin, he's trying to track down the people who killed his beloved Empress.
It's got an all-star voice acting cast too, with Carrie Fisher, Lena Headey, and lots other famous names taking to the mics to bring life to the game's characters!
13. Portal 2 (2011)
Portal 2 takes the 13th spot in this list of the best PS3 games of all time! It's one of the most widely loved games of all time and marries light enemy combat with brain-melting portal puzzlers that are super addictive!
Imagine Metroid Prime with less firepower and portals to move between rooms at will, and you'll get the idea.
Many areas and rooms can only be accessed by creating corresponding portals using the portal gun. Dropping down into a hole by your feet may end up sending you flying vertically from a horizontal wall onto a previously unaccessible surface.
It's all pretty hi-tech stuff but so cool once you get the hang of it.
The main heroine of the game is Chell. For once, this is lady who isn't sexualised like a Virtua Fighter character, a fact that critics and gamers praised wholeheartedly. Women don't need to be naked to be kick ass, just for any developers reading out there!
While Chell is a silent character, Stephen Merchant provides light relief and comedic quips in the form of a little flying robot. I won't say too much about this little personality drone right now, but he plays a huge part in the game!
If games that make you think are high up on your wish list, then you can't go wrong with Portal 2. It's won more awards than a decorated war veteran and is our go-to game when we want to exercise our brains.
12. God of War III (2010)
God of War III brings all the lore of Greek Mythology to your living room with fierce battles and epic weapons that will leave you speechless.
Thank every Greek god I didn't play this game before writing this article, otherwise it would have been pretty light on words!
Fans of the previous God of War titles will know all about Kratos, the former God of War. He's the main anti-hero protagonist in this game and is on a mission to defeat his father Zeus and stop the gods from reigning.
Talk about a weird father-son bond, right?
I'm a huge fan of games dripping with Greek Mythology; It's why God of War made our list of the best PSP games too, a title I played while listening to Stephen Fry's Mythos. Yes, I'm a proper nerd!
Kratos wields a variety of epic weapons on his mission to find Pandora, including the legendary Blades of Exile. With magical powers at his disposal, Kratos must battle humongous titans and mythical beasts on his quest, stopping every now and again to solve puzzles.
It's a true PlayStation platform game and one that fans of Immortals Fenyx Rising should definitely check out.
11. Call of Duty: Black Ops (2010)
Call of Duty: Black Ops is one title in this list of the best PS3 games that certainly doesn't need an introduction. The Call of Duty series is probably one of the most famous franchises of all time and the cause of truancy and impromptu sick days the world over.
Hey, we've all done it!
Selling 5.6 million copies in its first 24 hours alone and racking up over $1 billion in its first week, Black Ops still holds the accolade of being the 29th best-selling game of all time!
If that doesn't make it a worthy title for this list, then I don't know what does!
For those of you that have managed to avoid any knowledge of Call of Duty for the past 18 years, then here's a brief explanation about the most famous first-person war game on the planet.
Black Ops occurs during the '60s, though there's no flower power to be found here. It's set in the Cold War and follows CIA operative Alex Mason. He has to stop chemical weapons from being unleashed across America, though his lack of memories might make it difficult for him…
Travel from Vietnam to the Soviet Union in the games many missions. Customise characters and weapons and blast your mates to pieces in the multiplayer mode.
Seriously, if you loved the Goldeneye Deathmatches, then youll be all over the sniper-shot madness in Black Ops. The 14 multiplayer maps are filled with epic places to lie in wait to pick off your opponents!
10. Metal Gear Solid 4: Guns of the Patriots (2008)
Metal Gear Solid 4: Guns of the Patriots makes the halfway point in this compendium of the best PS3 games ever to grace the gaming world.
Guns of the Patriots is a sequel to Sons of Liberty (they all have such cool titles) and sees players controlling Solid Snake in his older years. While other oldies are hanging out in retirement villages, 'Old Snake' is still kicking ass and giving one last attempt to take out Liquid Snake.
Liquid Snake is probably eating his foods as liquids now…
On the contrary, Liquid Snake is now 'Liquid Ocelot' and controls a gang of fighters that Old Snake must defeat along the way. There's plenty of life in both of these old dogs yet.
You know, it's nice to see a game where the main character isn't someone in the prime of their youth or brimming with more muscles than a cloud in a steroid factory. This game is a work of art and a must have for fans of the series as a whole.
New players can easily get to grips with the game too, as many who made up the title's 6 million sales undoubtedly did. Patriots is another PS3 game that's often cited with pushing console sales and remains one of the most influential titles of our lives.
If I had my way, every one of these games would be at Number 1, but Brandon said that would make a rubbish article, so it's got to stay at Number 10!
9. Grand Theft Auto V (2013)
Grand Theft Auto V is officially the second best selling video game in existence. It sold 140-million copies across multiple platforms, which means a large proportion of the 85-million PS3 users in the world have probably got a copy stowed away somewhere in their collection or up in the attic.
Rockstar's most controversial game series proves that we're all sick little villains at heart. Ok, so games like Cyberpunk 2077 have taken things to a-whole-nother-level, but the adult content and shocking themes in GTA V still cut to the core today.
The aim of the game is to basically go on a gun-toting bender through San Andreas. Play as three different characters that treat the law as more of a weak and overrated guide to life.
Anything is possible and nowhere is out of bounds in this massive open world game. You can play as kind or as ruthlessly as you like while pulling off heists and shooting anyone that stands in your way…
… you can shoot people that aren't standing in your way too, or people that aren't even standing, for that matter!
If you're after an immersive adventures that made $1 billion in its first 3 days, then look no further. It's lewd, it's crude, but it's absolutely awesome!
8. Batman: Arkham Asylum (2009)
Batman: Arkham Asylum takes the 8th spot in this list of the best PS3 games of all time. Everyone's favourite caped crusader is back to lay the smackdown on the inmates of Arkham.
Is there any rivalry more tense than the one between the Batman and the Joker? Bruce Wayne battles his arch-nemesis at every turn through this game as the Joker plans to lock Batman inside Arkham Asylum.
One dude inside a penitentiary filled with people that said dude put there in the first place. That's never going to be a nice 'day out' is it?
Mark Hamill voices the joker; Luke Skywalker playing one of the weirdest villains of all time. It's a sci-fi nerds dream come true!
Arkham Asylum has over 240 collectibles for players to gather as they move through the various levels kicking ass and taking names. Pull out classic items like the Batarang and glide through the Asylum like some moody harbinger of justice.
This could well be the ultimate comic book game. Forget the Spider Man titles or Lego Avengers; Arkham Asylum is so good that it sparked a whole series and brought comic books, movies, and other games to the table.
7. Red Dead Redemption (2010)
Red Dead Redemption takes the 7th spot in this compendium of the finest and best PS3 games ever made. It's the second Rockstar title in this list and another epic, lawless adventure.
I'm starting to see a bit of a pattern here with Rockstar. I guess they live up to their name!
Fans of Red Dead Revolver need this sequel in their games collection. Just check out the graphics in the still below; no other game takes you back to the Wild West like this.
Whoever thought that an outlaw-ravaged town could look beautiful!
Take John Marston across the wild American Frontier. That's not the main premise of the game, but I can guarantee that you'll spend so much time just exploring the wilderness on horseback looking for bad guys to battle with.
Marston is an ex-outlaw, and he's learning to adjust to new life in a world where lawlessness is still set into the hearts and minds of the people. The action is unpredictable and immersive, and the amount of detail that has gone into replicating the harsh reality of the American wilderness is staggering.
Though, with a reported production cost of $100 million, you wouldn't really expect anything else!
6. Fallout: New Vegas (2010)
Fallout: New Vegas is post apocalyptic gameplay at its finest. Many of you have probably played a Fallout game over the years, but New Vegas has to be my favourite of them all.
Sometimes spin-offs just end up being better!
How many games do you know of that are set in 2281 after a nuclear apocalypse destroyed the Earth? America has been ravaged to within an inch of its life, and bandits have once more taken to the streets to prey on pretty much everyone and everything.
Gamers control a lone courier taking a parcel from the desert to New Vegas. He's ambushed and left for dead, but in true video game style, he survives and hunts down the people who attacked him.
Don't be fooled by the pic above; this is very much an RPG title. I'd best describe the gameplay style as a mixture of Skyrim and and Red Dead Redemption for people who haven't played it before, with hordes of freaky mutant enemies to destroy.
Like so many of the games in this list, New Vegas won a bucket full of awards and still has a loyal following of fans, despite new PS4 and PS5 games coming out all the time.
If the maps and the brutal bosses don't draw you in, then the storyline is sure to grab you like a hungry zombie.
4. BioShock (2007)
BioShock may have won the top spot in our list of the best Xbox 360 games of all time, but it's falling short of picking up a medal today.
For any readers not aware off BioShock, it's the first title in an epic series that would go on to collect more awards and positive reviews than any other game going. The gloomy underwater world captures the Art Deco movement perfectly, and the whole thing feels like a mutant version of The Shape Of Water…
…no, you won't have sex with a fish person in a shower, don't worry.
We've covered a lot of first person shooters in this list of the best PS3 games so far, and possibly with the exclusion of Fallout: New Vegas, this is one of the most insane yet.
Players move through the crazy world of Rapture, which is basically like an underwater hell with less flames but just as many demons. Mutants are everywhere and enemies lurk around every corner.
This is another thinking game, but one that also sees players making gadgets to destroy evil cretins. Working with your surroundings is key, and players can also decide whether to send Rapture into further chaos or clean the streets up for good.
We've played both ways, and playing as a villain is always more fun!
3. The Elder Scrolls V: Skyrim (2011)
The Elder Scrolls V: Skyrim takes third place in this list of the best PS3 games ever made, and what a monster of a game.
Any Nintendo fans coming over to the world of the PS3 need to get this game in their lives. It's like a more brutal version of The Legend of Zelda series and features lots of sword-slaying action in an incredible open-world adventure.
Travel through rolling hills, ancient cities, dark dungeons, desolate mountains, and many more epic locations. Wield magic, slay dragons, and be the gnarliest warrior alive in Bethesda's fantastic, fantasy title.
Listen, you might all be excited about the PS5, but the graphics on this game are fantastic The PS3 is still a mighty console, and Skyrim shows just what this mean machine can do.
Players control the Dragonborn (one dude with an awesome name) on a mission to kill a Goliath dragon. There are tonnes of side quests to tackle as you explore Skyrim, upgrading weaponry and improving all the skills needed to kill a humongous, scaly Wyrm.
Like Breath of the Wild, exploration is key and tasks can be completed in any order at any time. Heck, you can put off main elements of the story for weeks or months if you want to. Take the game at your own pace and immerse yourself in the geekalicious world of The Elder scrolls.
2. Uncharted 2: Among Thieves (2009)
It was a close call, but Uncharted 2: Among Thieves takes the second spot in this list of the best PS3 games of all time!
I was sceptical about this game when I first bought it; was it really as good as everyone was saying? Within about 30 seconds I was hooked, and it stayed in my PS3 for about a month solid as I played it again and again… and again.
For anyone who hasn't played an Uncharted game, I would describe them as being like a modern day Tomb Raider. The story follows Nathan Drake and his two companions as they try to uncover the secrets of Shambhala and a mysterious stone said to be lurking there.
As with the other two Uncharted games, battling mercenaries in wild locations plays a big part of the gameplay. Thematic cutscenes help to drive the narrative along at full speed, and the graphics are phenomenal.
Wield all manner of weapons as Drake climbs, runs, and stealthily prowls through the various locations. He's basically a self-made James Bond type who fears nothing. Sneak up on enemies to kill them Assassin's Creed-style or go in all guns blazing and just pray that bullets miss you en-route.
I love the combination of adventure and shooting elements in Uncharted 2. Don't get me wrong; I love first-person games, but controlling a character in a third-person view just feels more natural to me. This is one of the best games on the console without a doubt and a must-play title that gets the Dodo seal of approval!
1. The Last Of Us (2013)
The Last Of Us is the best PS3 game of all time! It's official; this game is a true tour 'de force from start to finish and is so popular that it's even spawned a TV series which is currently in the works!
Naughty Dog really pulled it off with this title. While half of the team worked on Drake's Deception, the other created this absolute belter. It's a game that the Retro Dodo team regularly go back to and one that we see something different in every single time!
Players take control of Joel and Ellie, a smuggler and a teenager moving across the barren wasteland of post-apocalyptic America. Both humans and gruesome mutants continually try to cut them off, making for pant-wittingly exciting gameplay.
Everything about this game is perfect, from the listening mode to pick out enemies to the heart-busting moments while hiding from mutants prowling around. The struggle of Joel and Ellie's bond through the game is more gripping than any novel, and the graphics are so good it feels as though you could step into the screen.
Sorry; I've got a lot of love for this game!
Upgrade weapons, traverse through richly textured landscapes, and play as both characters (don't forget Ellie's downloadable content) for a unique and riveting adventure that will definitely leave its mark on you for years to come!
Sours: https://retrododo.com/best-ps3-games/
Ps3 games best
10 PS3 Games With The Best Replay Value
The PlayStation 3 is now two generations removed from Sony's current console, but that in no way means that the console's games are dated. In fact, many gamers are still playing some of the system's most replayable video games both online and offline.
RELATED: 10 Video Games With Narratives Better Than Most Movies
The PS3 was the first Sony console to fully commit to online gaming and embrace it as the future of the medium, and sandbox open-world games were taken to another level. From wholly original driving games to dense and sprawling western epics, the PS3 has some of the most replayable games in PlayStation's history.
10 Grand Theft Auto V (2013)
Fans are still waiting for GTA6, but it's easy to remain patient when there's so much replay value with Grand Theft Auto V. Between the three different playable characters, the seemingly boundless amount of side-missions, and simply soaking in the vast open world, the game is almost unending. Plus, with player mods and GTA Online, there's really no reason to quit playing.
GTA V isn't just one of the most replayable games for the PlayStation 3, but for the PS4 and even the PS5 too. The game has been remasted for every new console since its initial release in 2013. What makes it more replayable is that the PS4 version included the ability for players to play in first-person mode for the first time in the series, giving gamers an excuse to play through the 20+ hour career mode yet another time.
9 Burnout Paradise
The Burnout series had a great run on the PlayStation 2, and, out of all of the arcade racers on the platform, Burnout was far and away the most beloved. It was different from other racing games in that it dropped any sense of realism and it had the signature Crash mode which tasked players with causing as much chaos as possible. The destruction went to even more extreme lengths on the Playstation 3 with the release of Burnout Paradise.
The game is open-world, and, though that's an overdone concept these days, Paradise remains one of the most exciting free-roaming games of the 21st century. The open-world approach didn't come at the expense of any of the unique game modes, either, making it endlessly replayable for both its sandbox city and one-of-a-kind game modes.
8 Red Dead Redemption
Ironically, the popularity of western movies died off decades ago, but Red Dead Redemption is one of the most popular PS3 games of all time, and it's one that gamers return to over and over again. It's hard to get through the main story of the game because there are too many distractions and side missions around every corner.
RELATED: 10 Best Happy Video Game Endings
Many players have wasted dozens of hours simply playing poker inside one of the taverns or on a terrace. Red Dead's replayability is aided by the fact that it comes with an expansion pack, Undead Nightmare, which changed the tone of the game entirely by taking place in a zombie apocalypse.
7 Stuntman: Ignition
Stuntman: Ignition is a massively overlooked and unique game that was released on the PS3, and it's a rare breed of action-based driving game. Following the PS2's great Stuntman, the next-gen follow-up sees players control a stuntman who must perfect stunts on movie sets in an array of different vehicles.
Whether it's driving missile-bearing trucks in military action thrillers or the Nightmobile in the parody level of Tim Burton's Batman, it's the most original driving game on the PS3. What makes it so replayable is that, on top of the fact that the game is so unfairly difficult, it took the original's barebones Stunt Constructor and gave it much more depth.
6 Uncharted 2: Among Thieves
All of the Uncharted games are replayable, especially as there are so many collectibles hidden around the huge jungles and deserts. However, it's Among Thieves that has fans coming back time and again more than 12 years after its release.
It has some of the best Uncharted locations, the most epic set pieces, and the storytelling is unrivaled in video games. Even simply idly traversing through the jungle brings fans back, as it's full of fascinating dialogue between Elena, Sully, and whichever other supporting character is with Drake at the time.
5 Split/Second
Like Stuntman: Ignition, Split/Second is another severely overlooked driving game. What's significant about the game and makes it stand out from the rest is that players can drastically change the race track by shooting rockets at major landmarks.
The game is set in a dystopian future and setpieces include airplanes, cranes, and other giant mechanical objects, making it one of the most ambitious racing games ever. Even the game's biggest fans may not have found all of the secret shortcuts yet, as there are quite a few per level.
4 The Orange Box
The Orange Box isn't just one game, but a collection of three games including Half-Life 2, Portal, and Team Fortress 2. There's a ton of content in the box, and it doesn't sacrifice quality for the sake of quantity.
RELATED: The 10 Best Video Games Of 2021 So Far, Ranked According To Metacritic
In fact, the puzzle game Portal, which was more of an experiment for Valve than anything, has dozens of levels and went on to have its own universally acclaimed sequel. As Half-Life 2 has a narrative better than most movies and is full of mysteries that fans probably won't ever get answers to, it's still being combed over for clues to this day.
3 Motorstorm
Motorstorm was part of the launch line-up of PlayStation 3 games all the way back in 2007. Launch games have a history of not holding up because they often feel like glorified tech demos, and developers haven't figured out the full potential of the current generation console.
However, Motorstorm is one of the few that massively surpassed expectations. Off-road racers generally have clunky mechanics, but Motorstorm perfected the racing genre, as the sense of speed on ATVs, buggies, and even racing trucks felt refreshing. As there's no other off-road game like it, it's perpetually replayable.
2 Far Cry 3
Ubisoft'sopen-world games have become formulaic, as, regardless of the series, they all have open worlds and feature radio towers that players must climb to unlock more of the map. But, before they became so similar, Far Cry 3 took the most advantage of the formula.
It's easy to lose hours of the day exploring the fictional Rook Islands, which are surprisingly detailed. On top of that, The jungle terrain was fairly original at the time save for the Just Cause series, and the customization of the arsenal was way denser than it ever needed to be. Nothing is more satisfying than sneaking into and taking over an enemy outpost with zebra-patterned pink and yellow machine guns.
1 Batman: Arkham City
While its predecessor, Arkham Asylum, had more of a gothic aesthetic and felt more like a smaller experience, Arkham City is the ultimate Batman game. The game is epic in scope, as players can explore a full city as the caped crusader at their leisure.
100% completing the game is an almost impossible task, as the copious amount of side missions, collectibles, and Riddler riddles is an average gamer's lifetime worth of content. But, more than anything, it's just addictive picking off groups of thugs in the darkness.
NEXT: 10 Most Mind-Blowing Plot Twists In Video Game History, Ranked
ShareTweetEmail
NextWhich Dark Souls Boss Are You, Based On Your Zodiac Sign?
Sours: https://screenrant.com/ps3-games-best-replay-value/
50 GAME PS3 Terbaik Yang Wajib Kalian Mainkan
The best PS3 games of all time
The best PS3 games really exemplify just how much the console had to offer during its reign. First released in 2006, the Sony machine was the first console to feature a Blu-ray player and heralded a new age for video game graphics. Its launch lineup included Resistance: Fall of Man, Call of Duty 3, and "giant enemy crab" meme source Genji: Days of the Blade.
Between launch and the release of the PS4 in 2013, the PS3 was home to iconic titles like Call of Duty 4: Modern Warfare, Metal Gear Solid 4: Guns of the Patriots, Red Dead Redemption, and GTA 5, to name just a few. Curating a list of the best PS3 games is no easy task just because there are so many to choose from. We've done our best though, using our expert knowledge and some deep breathing when the arguments got heated.
So get comfy and read on for the best PS3 games, and when you're done with that, check out the best PS4 games too.
Just upgraded to a PS5? Check out all the upcoming PS5 games to look forward to
Still trying to find a PS5? We have all the PS5 stock updates right here to help
25. Tokyo Jungle
Release date: 2012
You'd be forgiven for overlooking Tokyo Jungle; the game looks like a B-grade title, with blurry textures and blocky models throughout. But you don't play Tokyo Jungle for the graphics - you play it so you can control a pack of beagles taking on a lion. You play it to dress a giraffe in silly hats. You play it because Tokyo Jungle is an addictive roguelike, constantly offering new surprises and challenging you to perfect your routes through an abandoned city as you hunt for food and mates to keep your species alive. Its simple gameplay and plethora of unlockable animals means you'll get the hang of things quickly, but constantly be striving to get that next piece of the puzzle.
24. LittleBigPlanet 2
Release date: 2011
With the possible exception of Minecraft, no other console game nurtures the imaginations and creativity of its players like LittleBigPlanet 2. The first game's user-content creation tools were a revolution in player freedom, and the sequel not only refines these options, but expands them to allow you - yes, you - to create not only fresh levels, but whole new stories, worlds and even games. And the stuff the community has created is unbelievable.
No, LittleBigPlanet 2 doesn't have as sophisticated a platforming system as the Marios and Raymans of this world (it's still heaps of fun, regardless), but to judge the game on these terms is as short-sighted as dismissing War and Peace because you don't like the font it's printed in. Simply put, this is one of the most important, relevant, and entertaining games on any PlayStation.
View on Amazon
23. Hotline Miami
Release date: 2013
Hotline Miami is the game your parents always warned you about back in the 1980s, a video game from an alternate universe where Reagan became Forever President and The Running Man is actually a real thing you can watch on TV. Don a rubber animal mask of your choosing and wander into one of a few dozen pixelated murder carnivals to waste every mook in sight, as the background colors pulsate along with the way-too-cool-for-you synthwave soundtrack. Hotline Miami is raw, punk fury, a hypnotic display of hyperviolence one step away from pure, unadulterated anarchy - Just don't tell your parents.
22. Batman: Arkham City
Release date: 2011
How do you make the best superhero game of all time better? You add a whole lot more of it and drop all of that into one of the best-realized open-world cities ever seen in a game. Smartly choosing fidelity, personality, and meaningful design over sheer scale for scale's sake, Rocksteady's quarantined chunk of Gotham is one of the most striking, affecting, and most entirely purposeful environments seen in an entire generation. Letting the empowering yet perfectly balanced mechanics of the first game really fly, literally and figuratively, Arkham Citys structure is an equally grand victory in both gameplay and aesthetic terms.
But just as importantly, it never dominates or detracts from what made Arkham Asylum great. The same mix of intelligent, creative sandbox stealth and taxing, thrilling, almost musical combat still underpins everything and is even better than it ever was before. That Arkham City also plays host to a Batman story dark, dramatic, and entirely epic enough to stand up in any medium is just the icing on the utility cake.
View on Amazon
21. Deus Ex: Human Revolution
Release date: 2011
It shouldn't have worked. It shouldn't have even been attempted. It should have been a dumbed-down, lite-RPG cyberpunk shooter with a recognizable name stapled on. But miraculously, Eidos Montreal's Deus Ex: Human Revolution is the real thing, a layered, complex, entirely player-driven action RPG with freedom, creative thinking, and choice at the core of its every element.
Effectively whatever game you want it to be, it's even more impressive that DE:HR manages to offer so much customization of experience while also being so coherent. Its dense story of conspiracy and philosophical tension - both global and personal - will drag you along whatever you choose your character's stance to be, and the cohesive, lived-in nature of its world-building is second to none.
View on Amazon
20. Burnout Paradise
Release date: 2008
When Burnout Paradise came out, multiplatform games were always better on Xbox 360. Not so this. Criterion always made PS2 sing and PS3's Burnout Paradise still looks sensational. It revised the Burnout formula too, combining an open-world city and surrounding countryside to race around. But the wealth of enjoyable things to do make this better than EA's more recent Need for Speed outings.
It's in the little things, like trying to handbrake-turn your car into a parking space (for which it grades you) or trying to leap down the side of a mountain and land without totaling your car. DLC patches even fixed the few annoyances in the original release's structure, meaning this truly is a Burnout-themed paradise. Great soundtrack, too.
View on Amazon
19. Resistance 3
Release date: 2011
The Resistance series went from a decent launch game to a disappointing sequel to FPS masterpiece over the course of the PS3's lifespan. It's a shame then, that Resistance 3 - the FPS masterpiece from the first sentence - signaled the end of the series. There's something so utterly right about R3. It's the way the alternate-reality '50s setting combines with the mad, yet satisfying, alien weaponry, and mixes in with the heart-warming story of a father protecting his family that makes this game a stand-out.
Each stage is well-pitched too - there are few, if any, weak moments - and the combat is slicker than a gull plucked from the Gulf of Mexico. Every time you think you've got it nailed, the story throws another situation or problem at you, forcing you to adapt and explore the game's versatility even further. Which you'll gladly do to bring Joe Capelli's sad, hopeful tale to its thrilling conclusion.
View on Amazon
18. Yakuza 5
Release date: 2012
Lots of games talk about how big they are, but few offer a wealth of wildly entertaining and bizarre things to do like the Yakuza games. At its heart, Yakuza 5 is a deeply serious story of the Japanese criminal underworld, of evil men doing bad things and righteous men ripping their shirts off in one swift motion to stop them in hand-to-hand combat. But Yakuza 5 isn't just a brawler. It's also a taxi driving sim; a hunting game; and a Japanese pop idol sim (complete with dance battles!). It's got baseball minigames, ramen cooking minigames, stand-up comedy minigames, an arcade with damn-near full versions of Virtua Fighter 2 and Taiko Drum Master, and so much more - and all of these pursuits are fun in their own unique ways. Yakuza 5 is an exuberant abundance of gritty crime drama and abject silliness, and while it may not be the best place to hop in for newcomers, it's got more than enough goodies inside to entertain anyone.
17. Call of Duty 4: Modern Warfare
Release date: 2007
Whatever you think of COD's current state, there's no denying that Modern Warfare was a watershed moment for games. Not only did it revive the tired FPS genre, and transform Call of Duty from ok shooter into OMG shooter, it set a benchmark for multiplayer gaming and provided an incredible, 8 hour rollercoaster of a story that few have matched since. The ghillie suit stage, the opening scenes on the tanker, that ending - Modern Warfare is stuffed full of memorable moments.
And guess what: it has aged really well. While subsequent Call of Duty games have attempted to build on Modern Warfare, making the action ever more bombastic, this stands as an exercise in stripped-back, streamlined entertainment. There's no fluff here, just 8 hours of smooth FPS action that still outclasses all its imitators.
View on Amazon
16. Metal Gear Solid 4: Guns of the Patriots
Release date: 2008
Old Snake may have a creaky back and snarl even more than he used to, but he's still got it where it counts. MGS4 is still a technical showcase for PS4, just as MGS2 was for PS2 before it. But, crucially, it uses the advancements in technology to better its gameplay. The camouflage suit, in particular, is not only fun to use but useful in the tense stealth situations you find yourself in.
You could criticize Kojima and his team for making the storyline too complex and movie-like (especially in terms of the length of its cut-scenes), but the cast of characters and bosses are all memorable, and there's no denying the drama at the game's conclusion. However, had one scene, in particular, ended the other way, this would likely be even higher up this list. Still essential gaming if you own a PS3.
View on Amazon
Turn to page 2 for more best PS3 games...
Current page: Page 1
Next PagePage 2
Sours: https://www.gamesradar.com/best-ps3-games/
Now discussing:
16.
The Elder Scrolls IV: Oblivion
March 20, 2007
Oblivion is a single-player game that takes place in Tamriel's capital province, Cyrodiil. You are given the task of finding the hidden heir to a throne that sits empty, the previous emperor having been killed by an unknown assassin. With no true Emperor, the gates to Oblivion (the equivalent of hell in the world of Tamriel) open, and demons begin to invade Cyrodiil and attack its people and towns. It's up to you to find the lost heir to the throne and unravel the sinister plot that threatens to destroy all of Tamriel. In keeping with the Elder Scrolls tradition, players have the option to experience the main quest at their own pace, and there are plenty of opportunities to explore the vast world and make your own way. Numerous factions can be joined, such as the thieves or mages guilds, and each contains its own complete storyline and the chance to rise to the head of the faction and reap further rewards. Oblivion features a groundbreaking new AI system, called Radiant AI, which gives non-player characters (NPCs) the ability to make their own choices based on the world around them. They decide where to eat or who to talk to and what they say. They sleep, go to church, and even steal items, all based on their individual characteristics. Full facial animations and lip-synching, combined with full speech for all dialog, allows NPCs to come to life like never before. [Bethesda]

17.
Braid
November 12, 2009
[Playstation Network] Explore the human condition and manipulate time as our hero Tim leaps onto the PlayStation Network in the lush, painterly world of Braid, a puzzle-platformer that takes you from a house in the city on a journey through a series of worlds to solve puzzles and rescue the princess. In each world, you have a different power to affect the way time behaves, including the ability to rewind, create parallel realities and utilize time dilation to overcome the many obstacles in your path. There is no filler in this game; every puzzle shows you something new and interesting about the game world. [Hothead Games]

18.
Mass Effect 3
March 5, 2012
BioWare completes the Mass Effect Trilogy with Mass Effect 3. Earth is burning. Striking from beyond known space, a race of terrifying machines have begun their destruction of the human race. As Commander Shepard, an Alliance Marine, the only hope for saving mankind is to rally the civilizations of the galaxy and launch one final mission to take back the Earth.

19.
The Elder Scrolls V: Skyrim
November 11, 2011
The next chapter in the Elder Scrolls saga arrives from the Bethesda Game Studios. Skyrim reimagines the open-world fantasy epic, bringing to life a complete virtual world open for you to explore any way you choose. Play any type of character you can imagine, and do whatever you want; the legendary freedom of choice, storytelling, and adventure of The Elder Scrolls is realized like never before. Skyrim's new game engine brings to life a complete virtual world with rolling clouds, rugged mountains, bustling cities, lush fields, and ancient dungeons. Choose from hundreds of weapons, spells, and abilities. The new character system allows you to play any way you want and define yourself through your actions. Battle ancient dragons like you've never seen. As Dragonborn, learn their secrets and harness their power for yourself.

20.
God of War III
March 16, 2010
Set in the realm of brutal Greek mythology, God of War III is a single-player game which allows players to take on the climatic role of the ex-Spartan warrior, Kratos, as he scales through the intimidating heights of Mt. Olympus and the dark depths of Hell to seek revenge on those who have betrayed him. Armed with double-chained blades, and an array of new weapons and magic for this iteration of the trilogy, Kratos must take on mythology's darkest creatures while solving intricate puzzles throughout his merciless quest to destroy Olympus. [SCEA]

21.
Uncharted 3: Drake's Deception
November 1, 2011
A search for the fabled "Atlantis of the Sands" propels fortune hunter Nathan Drake on a trek into the heart of the Arabian Desert. When the terrible secrets of this lost city are unearthed, Drake's quest descends into a desperate bid for survival that strains the limits of his endurance and forces him to confront his deepest fears.

22.
Super Street Fighter IV
April 27, 2010
The follow-up to Street Fighter IV further redefines the fighting game genre with classic 2D Street Fighter fighting action, a host of new and returning characters, more advanced online gameplay, new ultra combos and much more. Super Street Fighter IV features the full roster of 25 characters from Street Fighter IV such as Ryu, Ken, Crimson Viper, Abel, El Fuerte, and Rufus, while adding about eight characters new to the world of Street Fighter IV. The impressive new roster includes classic combatants from previous Street Fighter games like T. Hawk as well as all-new characters such as the mysterious and deadly female fighter, Juri. Super Street Fighter IV adds new Ultra Combos and advancements to the state of the art online matchmaking and online gameplay introduced in Street Fighter IV with numerous additional features. Super Street Fighter IV takes many of the groundbreaking features introduced in Street Fighter IV and refines everything to deliver the ultimate vision of Street Fighter to fans the world over. [Capcom]

23.
Rock Band
November 20, 2007
Play together in your living room or across the world! Rock Band offers deep online functionality, allowing players to rock together whether they're in Rhode Island or Reykjavik. Major record labels and leading music publishers have signed on to provide unrivaled access to master recordings and legendary rock artists – from punk, metal and alternative to classic and southern rock. Rock Band ships with 45 fearsome tracks from artists like Bon Jovi and The Ramones to Black Sabbath and Stone Temple Pilots. Full support for downloadable content delivers never-ending challenges. New content will be available every week. Download full albums for play with Rock Band including the iconic rock album 'Who's Next' by The Who. Metallica has signed on to offer several tracks as digitally-distributed game levels for Rock Band as well as "Enter Sandman" for the Rock Band ship disc. Create your own rock avatar! Mold a unique rocker using Rock Band's character creator. Chose from gender, body shape, face, hair, clothes, tattoos and signature moves. Don't forget to pick your specialized rockin' instrument. Drumming in the spotlight! Showcase a real drum solo with Rock Band's freestyle drum fill windows featured in each song. Break out your own rhythm and style as anything goes! Vocalists can bring the crowd to their feet during Rock Band's freestyle vocal fill windows. Ad-lib your own words or shout to the crowd to raise the rock intensity of the performance. Band mates can fail out of a song for poor performance, but the band still plays on. Rescue your failing mate by busting out signature moves and blistering solos to wow the crowd with showmanship. Earn bonus points for your band during Rock Band's Unison Phrase opportunities if everyone plays perfectly. [Harmonix]

24.
Journey
March 13, 2012
Enter the world of Journey, the third game from indie developers thatgamecompany (creators of "flOw" and "Flower"). Journey is an interactive parable, an anonymous online adventure to experience a person's life passage and their intersections with other's. You wake alone and surrounded by miles of burning, sprawling desert, and soon discover the looming mountaintop which is your goal. Faced with rolling sand dunes, age-old ruins, caves and howling winds, your passage will not be an easy one. The goal is to get to the mountaintop, but the experience is discovering who you are, what this place is, and what is your purpose. Travel and explore this ancient, mysterious world alone, or with a stranger you meet along the way. Soar above ruins and glide across sands as you discover the secrets of a forgotten civilization. [thatgamecompany]

25.
The ICO & Shadow of the Colossus Collection
September 27, 2011
This collection provides HD and 3D updates for PS2 classics Ico and Shadow of the Colossus.

26.
Pac-Man Championship Edition DX
November 23, 2010
PAC-MAN Championship Edition DX continues to uphold NAMCO BANDAI's tradition of enhancing a classic franchise for today's gamer. Building upon PAC-MAN Championship Edition's original six courses, the new game features more than 100 varied and mind-boggling mazes to navigate. Several new modes will also be available to test a player's pellet-munching aptitude. In Time Attack Mode, players will vie for the quickest clear time. Fulfill a series of objectives in Mission Mode or compete to devour the most number of ghosts gobbled in Ghost Mode.

27.
Rock Band 2
October 19, 2008
Rock Band 2 builds upon its foundation as the first music game to introduce co-operative band gameplay, multiple instruments, a robust online multiplayer experience, an unrivaled offering of downloadable content and raises the bar by delivering an entirely new level of depth, connectivity, authenticity and features including: Backwards compatibility with Rock Band downloadable music content. All previously purchased tracks immediately load into your Rock Band 2 song list. No need to re-purchase or re-download. The biggest and most diverse soundtrack ever featuring some of rock's most prolific acts, comprised entirely of master recordings. Major new and dynamic online modes that connect the entire Rock Band community in more ways than ever before both locally and globally. More variety of instrument choices than ever before with new and improved drum and guitar peripherals, enhanced functionality and innovative new designs - all fully compatible with the original Rock Band instruments. [MTV]

28.
LittleBigPlanet 2
January 18, 2011
Media Molecule and Sony Europe are already working on a follow-up to their critically acclaimed platformer.

29.
Rock Band 3
Sours: https://www.metacritic.com/browse/games/score/metascore/all/ps3/filtered
3029
3030
3031
3032
3033