Duke is a 1 year old, neutered male German Shepherd and is up to date on vaccines. He has a lot of potential and he will be a shining example of a German Shepherd. He is a social dog but will need exposure training and socialization to build his confidence. Continued training to include basic obedience, exposure, and socialization, will allow him to become a stable and confident dog who will be comfortable in any situation.
We are looking for an experienced adopter who understands breed and temperament. An adopter who will commit to necessary training and truly wants to work to expand their knowledge and experience while working to shape behavior into a stable and confident German shepherd.
Since Duke has a strong prey drive, he will not be adopted to a home with cats, small animals, or young children. He has been around social, submissive female dogs and does well, but any resident dog would have to be evaluated to determine if it would be a good match. A female dog with a neutral or more passive temperament would be a possibility.
If you have experience with the breed, are looking to spend time working and training a beautiful dog who already has some wonderful qualities, we would love to answer any questions you might have about Duke. If you are looking for a running buddy and companion, Duke is that dog.
Please be aware, meet and greets are only scheduled for approved adopters.
Please visit http://bit.ly/Adoption-TRD for information about our adoption process. Inquiries for additional information can be sent [email protected]
***Training Rescue Dogs is different from other rescues in the following ways: (1) training is required with one of our approved trainers under the adoption contract and (2) the rescue will match the adopter with the most appropriate dog for the respective family situation. The training requirement is with one of the Rescue's approved trainers. Training is important to establish leadership and a bond with the dog. A trainer will be identified by the rescue based on the needs of the individual dog. The training contract is between the adopter and the trainer and is not included in the adoption fee and must be signed prior to or at the time of adoption.
Each foster dog is evaluated by an experienced, professional behaviorist. The Rescue does this in order to understand the temperament of the dog and also to be able to match the dog with the best possible family.
Meet and greets are only scheduled for approved adopters. All of our dogs are living in private foster homes so we attempt to minimize disruptions to our foster families by limiting meetings to those have completed the application process and been approved.
The adoption fee for Training Rescue Dogs, Inc is $450.
Sours: https://www.trainingrescues.org/adoptedDoglist.php
HOW DO I ADOPT?
How Do I Adopt a Trained Rescue Dog?
Molly shows you what to expect from
a trained rescue dog
Ken and Lisa Baechtold share a passion for rescuing dogs. They foster around 40 "death row" shelter dogs each year, boarding and rehabilitating up to four at any given time. Ken and Lisa call it their "Philanthropuppy" work.
​
Each dog spends at least 4 weeks – often longer – learning basic manners at the Gentle Dog Training facility. Please consider welcoming one of our trained fosters into your home.
We train our foster dogs to look to their new owners for loving leadership and guidance.
They
​
Walk politely on a leash

Come when called, on or off leash

Respond to basic obedience commands

Are off-leash trained

Are kennel trained

Have stopped problem behaviors

Have good house manners

Are socialized to interact appropriately with people and, usually, with other dogs
​
Our foster dogs undergo intensive training, preparing to live in forever families. Adopt one and receive our complete Foster and Train Package at no additional charge!
What's Included in the Foster & Train Package?
Gentle Remote Collar Training. Gentle Remote Collar Training teaches your dog to obey off leash. Before you take your dog home, we'll show you how to use a remote collar effectively. We'll also explain how to develop a close, trusting relationship by skillfully managing your dog with loving leadership.

A gentle remote training collar, transmitter and charger

The K-9 Coach's Training Kit

1 year of follow-up: as many private lessons, refreshers and phone or email consultations as you need

For 1 year, an opportunity for Leadership REFRESHER Camp, where your dog can brush up on his basic manners training during a stay in our kennels. You pay only for boarding; we refresh your dog's training at no additional cost.

With prior approval, an opportunity to return for Leadership BOARDING Camp in our kennels, even after a year – a fun, safe play for your dog to stay while you vacation.

As you gain confidence working off-leash with your dog, the opportunity to visit our training yard. Schedule time for your family to run alone with your dog in our secure, 2-acre, fenced field.
How Much Does It Cost to
Adopt a Trained Foster Dog?
You pay only what the local shelter or rescue group is charging as an adoption fee.*
​
In return, you receive a trained dog, with all the benefits of our Board and Train for Special Needs package - over a $2,000 value – at no additional charge!
Learn About Board & Train for Special Needs!
*Adoption fees vary from group to group. They offset the cost of veterinary exams, vaccinations, parasite treatments and preventatives, spaying or neutering, micro chipping, other medical care, etc.
How Do I Start the Adoption Process?
1. Check out our foster dogs. We post pictures and videos to show their personalities:
a. On our website: Our Foster Pups
b. On our Facebook page: Gentle Dog Training.com
c. On another Facebook page: KC Trained Dogs for Adoption
2. Call to discuss our foster dogs and the forever home you can offer. Talk to Ken or Lisa, at 913-909-9609
3. If there's a match to be made, schedule a meeting at our facility to see if our foster dog is a good fit for your family.
4. We may request a follow-up visit to your home, to be sure you can provide the physical environment the dog needs.
5. Everyone still excited? Write a check to cover the shelter's adoption fees, and then take your new dog home!
6. Keep working with your dog. A well-trained dog won't stay trained unless a calm, firm, responsible leader consistently manages him.
7. Have questions? Need more help? Call us! We'll help you become the capable, confident leader your dog needs – with an entire year's worth of follow-up.
Does Gentle Dog Training.com Really Follow Up for a Year?
Yes. But don't just take our word for it.
​
Here's what one of our adoptive "moms" says about her family's experience:
Ken and Lisa set us up to succeed as dog owners. It's been 4 years since we adopted, and I still feel I can reach out to them.
In 2013, we lost our 14-year-old German Shepherd. We loved her - and the breed. So we contacted Missouri German Shepherd Rescue about adopting.
​
In less than a week, we heard that MOGS had matched us with Stella. She was being trained and fostered by Ken and Lisa Baechtold, at Gentle Dog Training.com.
​
The MOGS representative told us Ken and Lisa were Stella's last hope. They'd been working with her for 12 weeks. If they couldn't retrain her, no one could. We didn't know what to expect when we made the appointment to meet the Baechtolds and this troubled dog.
​
Ken and Lisa immediately impressed us. So did the immaculate grounds and facility they kept. They were very honest about our potential new family member, and about the obstacles we'd face with her.
​
After our initial meeting, Ken and Lisa brought Stella to our house to see what we could offer her. We all decided she was here to stay!
​
Ken and Lisa kept working with our family. They visited from time to time over the first 8 weeks, just to check in. We had them on speed dial; they quickly responded to all questions. It's been 4 years since we adopted Stella, and I still feel I can reach out to them.
​
We knew how to handle German Shepherds, but we didn't know how to train a neglected and abused rescue dog. Ken and Lisa coached us to provide Stella structure and firm, continuing guidance. In the beginning, we didn't understand the strict guidelines they suggested. Soon they made all the sense in the world.
​
Ken and Lisa believed Stella could be a great family dog if we all worked together - even though our children were then very young (ages 4 and 8). They were right. No one who meets Stella today would guess the hardships she faced as a puppy. Or all the training involved in her transition. She's a typical, fun-loving German Shepherd.
​
Stella would have been euthanized without Ken and Lisa's intervention. We would have failed as owners if they hadn't "trained" us to handle a dog that needed more than a warm bed and a little love.
​
We're so thankful. Ken and Lisa have a special gift and a passion for what they do. They generously give a second chance to dogs that made a terrible first impression on the world.
​
They're not just dog trainers. They're people trainers, too. Ken and Lisa set us up to succeed as dog owners.
​
I highly recommend them.
​
- Terri H.
What Rescue Organizations Say About Us
What Clients Say About Us
Have more questions about bringing a new dog into your forever home?
Sours: https://www.gentledogtraining.com/how-to-adopt
Adopting Retired Police Dogs
Many police departments around the country employ special K-9 units that assist officers in everything from finding missing people to searching for evidence at crime scenes. These heavily trained dogs are true partners to their human companions, working tirelessly alongside them to keep their handlers—and the rest of us—safe. But what happens when their work is finished?
Up until the year 2000, most retired police dogs were euthanized, a shocking practice that was thankfully stopped when Robby's Law was signed by then-President Bill Clinton. Under the new law, which still stands today, dogs retiring from service in law enforcement or the military can be adopted by their handlers or other service members. And if that's not an option, they can be adopted out into the general public.
What to Know About Retired Police Dogs
Most of the time, police dogs retire because of age. These dogs are highly intelligent and work hard throughout their lives, first in training and then in active service. By age 7 or 8 (or sometimes up to 10 or 11), they're ready to hang up their K-9 badges and spend their remaining years relaxing.
While police dogs are incredibly well-trained, the stress of the job can have unintended consequences, including anxiety and depression. Dogs who retire from the police force may exhibit negative behaviors such as aggression, separation anxiety, or post-traumatic stress disorder. As such, they may require additional training in retirement or even re-socialization.
This isn't to say that adopting a retired police dog isn't worth it. In many cases, adopting a retired police K-9 is an incredible opportunity to provide a chance for a working dog to be just, well, a dog. If you're interested in pursuing this type of rescue, read on for the steps that you'll need to take.
How to Apply for a Retired Police Dog
Police dogs form intensely strong bonds with their handlers in the line of duty. As such, their handlers are always the first choice for adopters when the dogs retire. In most cases, these dogs do go on to live carefree lives as family pets with their police partners.
Usually, opportunities for civilians to adopt retired police dogs only occur if a dog's handler passes away or cannot otherwise care for him or her. Sometimes, dogs who "failed" out of police dog training and never actually performed active service become adoptable. In both cases, other law enforcement officers will be first in line to adopt, followed by the general public.
There is no organization strictly dedicated to adopting retired police dogs. Instead, organizations like the National Police Dog Foundation and the Retired Police Canine Foundation assist handlers with things like medical care and training for their retired pups.
Mission K9, however, is an organization that assists former working dogs in many ways, including arranging civilian adoptions. To find out more about their adoption procedure, as well as the process for adopting a retired police dog, visit their "Adopt" page.
Your best bet for adopting a retired police dog is to do the legwork yourself, calling local police stations and K-9 officer training facilities and inquiring directly. If a police department or training organization does have a dog for adoption or expects that they will soon—either because the dog is retiring from the force or deemed unfit for service—they'll be able to fill you in on the exact adoption process and any adopter requirements. Do note that waiting lists can take time, and it may be years before a dog is available for you.
Why You Should Consider Adopting a Former Police Dog
The process to adopt a retired or "failed" police dog isn't an easy one, nor is there a guarantee that a dog will be available or you'll be successful in your application. If all the moving parts do come together, adopting a dog whose service has ended is a truly impactful way to give a happy ending to dogs who have worked hard to protect and serve the people around them.
The life of a police dog isn't always easy. Like their handlers, police K-9s frequently face high-stress situations and life-threatening dangers. Adopting a retired police dog is an opportunity to provide a canine a chance to just be a pet in their final years, with all of the love and spoiling that goes along with it.
Rescuing a pet is a fantastic way to make a difference. If a retired police dog isn't available, look through the TSA Dog Adoption Program, or consider just heading to your local shelter. There are millions of dogs and cats in need of homes, and many would be delighted to find forever with you.
Sours: https://www.thesprucepets.com/how-to-adopt-retired-police-dogs-4584724
Adopting A Service Dog
Are you thinking about adopting a service dog? What is a "retired" service dog in the first place? When deciding to add a new adult dog to your family, have you considered adopting one that is actually "retired"?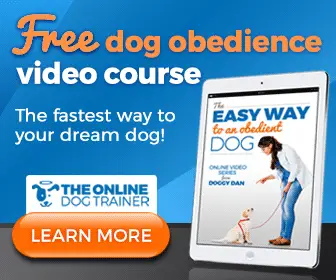 To help these animals find new permanent homes, there are guide dog organizations who provide adoption programs as part of their services when adopting a service dog.
Any dog that was trained for or actually worked a "career" by leading the blind or by helping other disabled people is a prime example of a working dog. If you look up the reports provided by the International Association of Assistance Dog Partners, you'll find that there are over 8,000 dogs in the United States alone that are currently "employed" - providing services by helping the deaf, guiding blind people and offering assistance to other disabled men and women.
It takes a truly special and intelligent dog just to get excepted into any program which will train them for a career as a service dog in the first place. They must be well adjusted, well socialized and in good health. Just these attributes alone, before being trained to work, would make a truly incredible pet.
Now imagine anywhere from six months up to two years of additional heavy-duty obedience training and career protocol programs. The result is a dog that anybody would be extremely grateful to have as a house pet.
So, when you decide to go to a adopt a service dog, or any dog, especially if you are thinking of adopting a service dog, add this option to the shelter or any of the usual places to buy or adopt a dog. Facilities that specialize in providing dogs that are ex-service oriented, or those canines that for some reason or another did not completely make it through the training can be found throughout the US.
---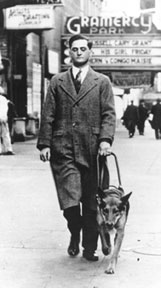 There are at least 3 basic choices of service dog types to choose from if you have ever considered adopting a service dog: dogs that are retired from being guides, "career changing" dogs, and finally, there are the dogs that did not make it through the training program for some reason or other.
1) Guide Dogs No More: Service dogs cannot work their jobs forever. As these dogs get older, they become slower and are no longer effective in helping their owners. On average, a service dog can work approximately 8 years. At this point they become prime candidates for adoption.
2) Dogs That Have Had Multiple Careers: Many dogs can be taken right out of one service job and then trained for another one. For example, a dog may be retired from guide service and then prepared and transferred to work at a rehabilitation hospital or a nursery home.
3) Just Didn't Make The Cut: Finally, we have our drop outs. Thousands of dogs are trained every year by organizations which lead them into service jobs. Not all of these dogs make the final cut for whatever reason. However, the important thing to remember here is that these dogs are still a cut above any other dog you may find elsewhere. Most are highly trained and well socialized.
All these dogs are definitely in high demand. For the dog just to get accepted into these types of programs for training preparation means they already had natural first-class qualities and characteristics in the first place and for them to have a career says loads about the dog.
All these animals would make wonderful companion pets for any family. Adopting a service dog offers you many more options to your future foster pet choices. Good luck.
See a service dog in training
Return from adopting a service dog to fun and games

"Dogs are our link to paradise. They don't know evil or jealousy or discontent. To sit with a dog on a hillside on a glorious afternoon is to be back in Eden, where doing nothing was not boring--it was peace." - Milan Kundera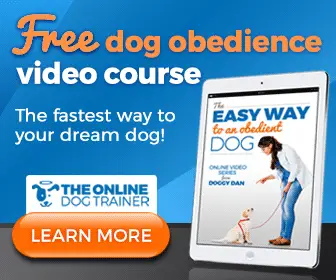 Sign up for promotions, news, discounts, and the chance to win prizes for you and your German Shepherd

Sours: https://www.total-german-shepherd.com/AdoptingAServiceDog.html
Adoption trained german shepherd
German Shepherd Rescue and Rehoming
German Shepherd Rescue Elite (GSRE) has been formed with the aim of rescuing, re-homing German Shepherd Dogs (GSD's) and educating people on the breed. GSRE is backed up by a team of unpaid volunteers who strive to aid and promote responsible ownership of the breed.
GSRE's aim is to be the prevention and not always the cure, through offering education on the lovely breed and how to look after these amazingly intelligent and energetic dogs. We not only look to re-home dogs but keep them in their original homes by offering training and behaviour advice. Through our volunteers and website we want to inform people on all aspects of dog ownership before you decide to take the plunge especially as German Shepherd Dogs are a large working breed and are not suitable for everyone.
More recently GSRE have also been helping the Belgian Shepherd Malinois (Mali's) and Dutch Shepherds (Herders), who have started finding themselves in rescue, and as the other main working breed used by the police and armed forces, we feel we are better placed than many rescues to understand their needs.
GSRE is a registered charity that works alongside many other reputable rescues which means that through team work and pulling together we can help even more dogs in need. To assist in this we are now a Full Member of the Association of Dogs and Cats Homes (ADCH) who promote best practice in animal welfare, and a member of the EU Dog and Cat Alliance who call for EU action to build a better Europe for dogs and cats.
We are a proactive charity with a common goal; the welfare of animals.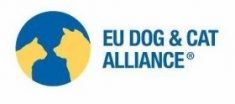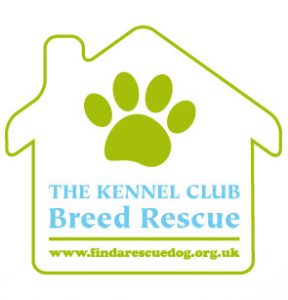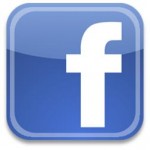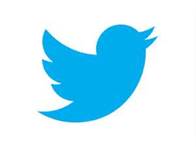 ---
Finn's Law Becomes a Reality – Patron for GSRE
---
Please Help a German Shepherd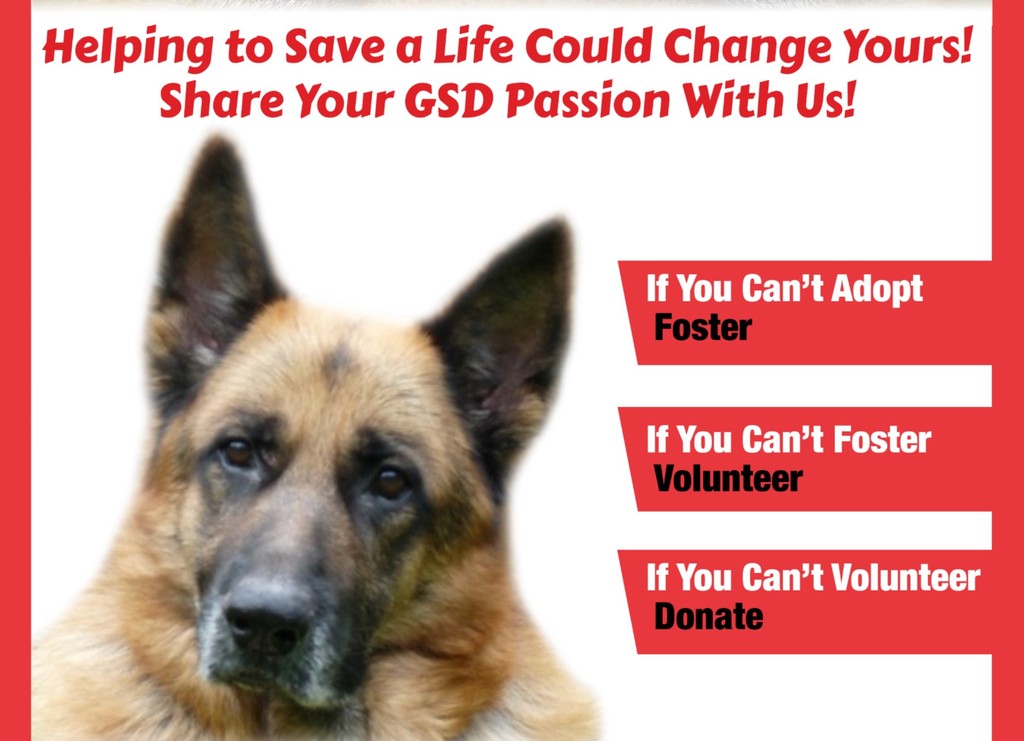 Adopt a GSD
Please be sure to read our guide to adoption and adopting a GSRE dog before considering adopting a German Shepherd.
Foster a GSD
We're always looking for foster homes, even if you can only spare time at a weekend to walk or look after our kennel dogs.
Volunteer for GSRE
Volunteers are what makes our rescue, if you care about the breed and want to make a difference we'd love to hear from you.
Please Donate
Any money donated goes directly to the dogs we help, so please give whatever amount you can.
---
View all urgent dogs
View all older dogs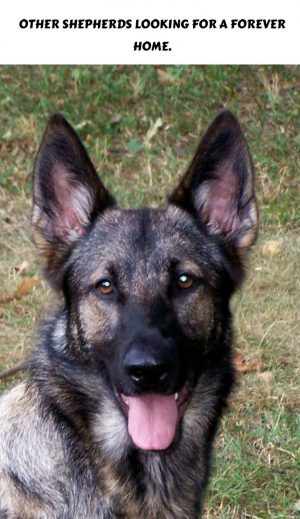 View all other GSD's
View all crosses & Mali's
---
GSRE Merchandise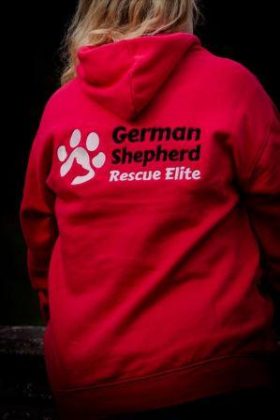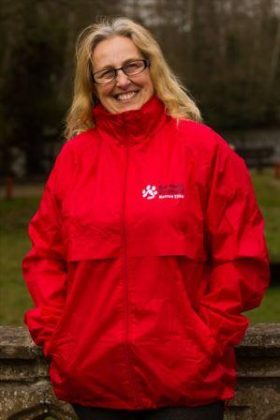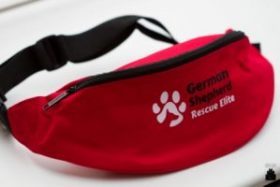 Visit our online shop and show your support for GSRE.
GSRE Shop
---
---

Follow GSRE on Facebook and Twitter 
Tweets by @gsrescueelite
Sours: http://gsrelite.co.uk/
Rescued German Shepherd - Judge - Dog Training in London, UK
Then I can invite you to my home. Ah… ahh… Laura looked up for the first time. The sweater passed into a bobbed head.
Now discussing:
Sure, the teacher assured her. It's time to act. He gently ran his fingertips over her smooth poured shoulder, nibbled the sensitive skin on the collarbone, neck, earlobe, stroked the. Soft lush hair.
22043
22044
22045
22046
22047