Brain Coat (Cat. #A221) ............... $49.95
What our customers tell us:
"I bought the brain shielding cap....and I wanted to say THANK YOU FOR HAVING THIS PRODUCT. It helped stop the feelings I had from some device that was being used on me. I couldn't believe that the day I put on the cap the feeling and signal was blocked and it instantly felt myself again. I also bought the RF shielding poncho and few others products... I'm in awe on how these things are actually a cure to my suffering."
J.P., Illinois
---
"I was suffering from a brain-related health ailment and needed the silver-infused anti-EMF Brain Coat urgently to lessen my sensitivity to my surroundings! I have been feeling better now although I have not gained new employment since the health decline in December last year, but thank you so very, very much for expediting my order and shipment that time."
I.S., Malaysia
---
"Very effective. I have to admit I felt a bit silly (and a bit skeptical) about purchasing this and wearing it but I have to admit it has made a difference. I wear it during the day and night. It has helped with both my chronic insomnia and anxiety. I read an article about how RF radiation pollution can cause a myriad of both mental and physical problems. In addition to this, I plan on purchasing more materials to shield home and car. Don't knock it until you try it!"
Online customer, Reno, NV
---
SHIELDED CAP
Smart and Subtle
Protect your brain from RF (radio-frequency) pollution with this handsome baseball style hat. Specially designed to shield the head from frequencies from below AM through microwave, including cellular phone frequencies. Lined with sophisticated Polyester/Cotton blended with micro-fine stainless steel fibers for excellent radiation protection. This gives this unique fabric a truly comfortable, natural feel, durability and washability, but with exceptional reflective characteristics.
Research links RF radiation with behavioral and cellular disturbances. Provide your brain a quiet place without interference to your mental processes from RF radiation. Hand washable, choose your favorite color. Velcro adjustment strap means one size fits all. Adjusts from 50 cm to 63 cm (19.75" to 25") circumference. Union made in USA.
Shielded Cap Tan (Cat. #A210-Tan) .......................... $29.95
Shielded Cap Royal Blue (Cat. #A210-Blue) .............. $29.95
Shielded Cap Brick Red (Cat. #A210-Red) ................ $29.95
Shielded Cap Black (Cat. #A210-Black) ..................... $29.95
---
PROTECTIVE NECK FLAP

More Coverage = More Shielding

A shielded cap is great, but how do you shield the back of your neck? This light weight mesh Protective Neck Flap can be added to almost any cap (works great with our Shielded Cap) to add radiofrequency shielding for the back of the head and neck. Attaches with adhesive-backed Velcro™ hook (included) so it is removable. Allows plenty of air flow so it's fine for warmer weather too. Made with washable SwissShield Daylite fabric which is off-white.

Protective Neck Flap (Cat. #A209) ............. $19.95
---
Hooded Scarf

Attractive and Stylish

Great shielding from cellphones, wifi, smart meters and other radiofrequency signals for the head, neck, and shoulders. Normal looking, soft and very comfy... especially in cooler weather. Black color goes well with most outfits, and can be used indoors or out. SILVERELL® quality, made with pure silver coated nylon and modal. 90% RF attenuation tested up to 8 GHz.

Hooded Scarf - Black (Cat. #A260-Black) ................ $95.95
What our customers tell us:
"I LOVE the hooded scarf, it is beautiful and functional! I am really picky about clothing and I truly love this."
L.S., New Hampshire
---
HeadNet
Protects The Entire Head, Including Ears And Neck!
Shielding your head just got easier. Slip this sheer and roomy headnet over a wide brimmed hat (to keep it off your face) and it will provide 99.9% shielding across the frequency range 10MHz - 3GHz and >98% at 5.6GHz. These frequencies include Wi-Fi, Cordless phones, phone masts, mobile phones and even TV and radio broadcasts.
This extreme high shielding head net is made from double Silver-plated Nylon EMF fabric, providing the highest level of microwave shielding.
Draw string at neck allows for comfortable closure. Quick to put on, easy to take off. One size fits all. (Hat not included, shown for illustrative purposes only) The highest shielding headnet on the market!
HeadNet (Cat. #A252) ............ $79.95
---
LADIES FASHION HAT
With Shielded Lining
No one said you have to give up looking fashionable to enjoy EMF shielding. This stylish women's soft hat is perfect for cool weather. Wool blend outer, with a 100% silver coated mesh lining. Blocks radiofrequency radiation (cell phones, wifi, TV and radio broadcasts, for example) at 35dB from 30 MHz-3000 MHz. Dark pattern tones (which may vary from pictures depending on availability), goes well with most outfits. Can be worn indoors or out. Hand wash, sparingly.
Ladies Fashion Hat (Cat. #A268) .......... $59.95
---
SKULL CAP
RF Shielding Spandex Dome Cap or Hat Liner
Here's a great item to wear hidden under a wig or standard hat to shield your brain from radiofrequency (microwave) radiation. Attractive enough to wear alone as well. Fully elastic for a comfortable form fit. EMF shielding fabric provides ~35 dB shielding up to 10 GHz and beyond. Cranium cover slips on in an instant for all day or all night protection. Can be pulled down to cover part of the ear, or leave the ears completely exposed. The perfect RF defense cap for your brain... a whole new kind of mental block! Suitable for both men and women.
Skull Cap (Cat. #A217) ............. $54.95
NEW SPECIAL Skull Cap Child Size (Cat. #SD217)........$44.95
What our customers tell us:
"So far this stretchy yarmulke style hat has been very helpful in eliminating my headaches around wireless devices and cell towers."
D.H., Oregon
---
RADIO WRAP™
Shields Head and Back of Neck
This shielded headdress can be worn several ways to provide coverage to the various parts of the head and neck. Very soft and comfortable against the skin, even for prolonged use. Suitable for daytime wear or while sleeping. Very thin fabric with stretchability, it can be worn under another standard style hat or scarf. Includes a long drape for the back of the neck which can be tucked inside the collar of your shirt, or left exposed. Think of it as a "ray dorag". Provides 30 dB of shielding performance for RF/microwave radiation. Gray color. Suitable for both men and women.

Radio Wrap (Cat. #A20228) .............. $79.95
---
Click Here to view a selection of shielding fabrics you can use to make your own custom clothes, drapes, bedding and more!
---
eyeShield™
A Vacation For Your Eyes
Give your eyes a rest with the luxurious benefits of pure Silver. eyeShield™ is a new style of blindfold, made with microwave blocking Stretch Conductive Fabric. Feel the cool comfort of Silver against your hot eyelids as you relax in the darkness of your inner world. Experience what it feels like to block the RF radiation from reaching your eyes. Great for a quick nap, plane trips, or all night long.
Soft and padded, contours nicely to your face with generous notch for maximum nose comfort. Single elastic strap, fits all head sizes. Hand washable.
eyeShield™ (Cat. #A222) ......... $28.95
---
EMF SAFETY EYEGLASSES
Protection Specifically for the Eyes
These are truly remarkable! Reasonably stylish eyeglasses that offer radiofrequency shielding. Metal mesh shielding alloy forms the lenses, permitting wide view visibility for driving, working, or relaxing (not for fine work). Can fit over most normal eyeglasses. They will never fog or smudge. Durable black plastic frames complete the design. Simple effective. Give your eyes the rest they need. Another first from LessEMF!
Shielding performance: RF: 20+dB (>90% reduction) tested at 50MHz and 900 MHz
EMF Safety Eyeglasses (Cat. #A254) ............ $18.95
---
FACE SCREEN

Blocks Microwaves by 80%

This lightweight Face Screen covers a large area while permitting total air flow. Can't fog up. Visor is made of a special wire mesh which is durable and gives good shielding performance (80% reduction). Easy to see through, but it is a mesh so not suitable for fine work. Visor flips up when needed. Plenty of room inside for prescription glasses or sunglasses. Adjustable plastic mount can fit most head sizes.

Face Screen (Cat. #A363) ............ $29.95
---
ANTI-WAVE T-SHIRT
Intimate Protection Against Electromagnetic Radiation
Shields the body from a range of radiation exposure between 30kHz to 3GHz up to 90% reduction
Anti-static comfort
Contains 2% pure Silver content for electromagnetic protection
Pure Silver serves as a natural bacterial deterrent
Mostly cotton with minimal stretching
Materials: 89% cotton, 9% Nylon, 2% Silver
Washing Instructions: Hand wash (104°) with TexCare, do not use bleach or chemical detergents. Do not tumble dry. Iron with low heat.
---
ANTI-WAVE LEGGINGS
Shielding From The Waist Down
Now enjoy the comfort of pure silver knitted into stretchy cotton leggings. Hug fit and snug to the ankle, so perfect as long johns or pajamas for either day-time or night-time wear. Provides 90% shielding against cellphone, wifi, and other radiofrequency radiation. Very natural looking white with distinct silver pattern. Washable. Designed for women.
Shields the body from a range of radiation exposure between 30kHz to 3GHz up to 90% reduction
Anti-static comfort
Contains 2% pure Silver content for electromagnetic protection
Pure Silver serves as a natural bacterial deterrent
Mostly cotton with minimal stretching
Materials: 89% cotton, 9% Nylon, 2% Silver
Washing Instructions: Hand wash (104°) with TexCare, do not use bleach or chemical detergents. Do not tumble dry. Iron with low heat.
---
WOMEN'S SHIELDED HALF SLIP
When Only You Need to Know
Let's face it, shielded clothing is not usually very dressy. So what can you do when you need to dress up and still protect your lower half from radiofrequency radiation? Our Women's Shielded Half Slip is a comfortable slip on undergarment that can be worn just like any normal half slip. Made entirely from good shielding Naturell fabric, it is cotton-based, washable, and cling free. Elastic waist, off-white color, simple design shields both front and back. Feel normal again wearing regular clothes. 19 inches from waist to hem. Another garment first from Less EMF! Specify size.
Women's Shielded Half Slip:
Size M: 26-30" waist (Cat. #A910-M) .......... $84.95
Size L: 31-34" waist (Cat. #A910-L) ......... $94.95
Size XL: 35-39" waist (Cat. #A910-XL) ......... $99.95
---
Washing Instructions: Hand wash (104°), do not use bleach or chemical detergents. Do not tumble dry. Iron with low moderate heat.
---
SILVERELL®: High demand and production delays have caused our stock levels to drop for the SILVERELL® product line. We will do our best to keep this page as updated as possible, with what is available for you.
---
SILVERELL® & BROWNELLTM HOODIES

Cozy, Soft, and Discrete

Prefer a shielding garment that no one will notice? This typical looking hoodie sweatshirt does the trick for the upper body and head! This EMF hoodie is made from very comfortable 17% Nylon and 83% Modal and tested to 90% or better RF attenuation over the frequency range from 1 GHz to 8 GHz. In addition, the high conductivity of silver causes Silverell to have antistatic behavior, plays an important role in minimizing body odor, and has a strong inhibitory effect on the growth of bacteria (actually acts as an antiseptic!). Loose fitting pull over style and without a drawstring for the hood. Choose light weight gray fabric: front pocket, not gathered at cuffs OR brown fabric: no pocket, with cuffed sleeves. Washing instructions are at the bottom of the page. No bleach. Fabric will pill if used as an outer garment. Suitable for both men and women. Style may vary from photo. Specify size: S, M, L, XL
---
SILVERELL PANTS

RF Shielding for Legs and Pelvis

When boxers are not enough coverage, these very soft, stretchy lounging pants offer radiofrequency shielding to the whole leg. Loose fitting, also great as pajamas or under standard pants. Made from our washable Silverell fabric (same as Hoodies above) to achieve 20-40 dB attenuation (depending on frequency). Straight hem on cuff. 1" elastic on the waist. No fly in front. Appropriate for both men and women. This use to be called "eSmog".
---
SILVERELL® BOXER SHORTS

Generous Cut, Soft as Cotton

Good RF shielding with Rayon and Silver fabric, makes this EMF shielding undergarment a must-have! Elastic waist band and a fly front with 1 button. Very simple design, suitable for men or women. Hand washable, see directions at the bottom of the page. Specify size when ordering: S, M, L, XL.
---
Coveralls with Hood
"Full Body Coverage"
Clean room type coveralls provide RF shielding to entire body. Zipper front makes getting dressed easier. Elastic at waistline and all 4 cuffs. Breathes well, and moves with your body. Uses specially-woven gray lining fabric containing corrosion resistant, micro-fine stainless steel fibers and provides >97% RF shielding!
60% cotton, 10% polyester, 30% stainless steel fibers. Two front pockets plus one pencil pocket on left arm. White color. Machine washable, hang dry. Can be ironed. Sizes run small, order from sizing chart below: L, XL, XXL, 3XL, 4XL
Coveralls with Hood (Cat. #A366) ............... $295.00 specify size
---
FORMAL VEST
"RF Shielding for the Fashion Conscious Man or Woman"
Protecting the vital organs of the chest and abdomen from microwave radiation is now both stylish and comfortable. Adjustable tie in the back to give that tapered look. Washable fabric is 30% stainless steel fibers, 60% cotton and 10% polyester providing over 50 dB of shielding performance, approximately 20 dB in ungrounded garment format. Reflects cellphone, wifi, and other wireless signals. Great at work, after work, and on the weekends too. Gray color goes well with most outfits. $99.95 each. The XL size is 63 cm long, with a 102 cm chest. The XXL is 65 cm long with a 106 cm chest.
Allow 3 weeks for delivery.
Formal Vest XL (Cat. #364-XL) ..... $99.95
Formal Vest XXL (Cat. #364-XXL) ..... $99.95
---
WOMEN'S JACKET
"Lightweight, Stylish, Washable"
Like a cross between a light raincoat and a lab coat, this shielding jacket is great for protecting the body and arms from radiofrequency radiation (think: microwave, cell tower, wifi, cordless phones, etc). Button front, 2 large pockets, belt, and fashion collar. Charcoal gray. 30% stainless steel fibers, 60% cotton, and 10% polyester and washable. At least 20dB attenuation, chart shows results from fabric testing. Select size.
Women's Jacket (Cat. #A365) ........ $195.95order below:
---
PROTECTIVE SCRUB TOP
"Upper Body Radiation Shielding"
Scrub tops are comfortable and project an air of professionalism. This one, made with cotton-based SwissShield Wear shielding fabric, also provides excellent radiofrequency shielding to the upper body. Pure white, extra long, with elastic gather in back for a nice tapered look. Washable. Women's styling. Great for both medical personnel or just lounging around the house.
Protective Scrub Top:
Garment Dimensions in inches:
| | | | | | |
| --- | --- | --- | --- | --- | --- |
| Size | Bust | Hip | Back Length | Cat. # | Price |
| M | 41½ | 43½ | 28½ | A911-M | $153.95 |
| L | 46 | 47 | 30 | A911-L | $163.95 Currently Backorded |
| XL | 50 | 51 | 30½ | A911-XL | $173.95 |
---
SHIELDED LADIES SMOCK
"Cute But Powerful Protection"
How can a woman shield her body at home or at work from wifi, cellphone and other wireless radiation while still looking fashionable and comfortable? Easy! The Shielded Ladies Smock is a simple pull-over style garment that goes well with any neutral outfit. Two large front pockets, zipper on one side, plus tie in the back make getting dressed easy. Ample room even for everyday activities and styling allows for most months of maternity as well (protects baby too!). 20-30 dB. Hand washable. All sizes are tagged as XXL, which fits a US Medium to Large.
Shielded Ladies Smock:
(Cat. 301-Pink) .......... $89.95
(Cat. 301-Green) ................ $89.95
(Cat. 301-Purple) .............. $89.95
(Cat. 301-Navy) .............. $89.95
---
LAB COAT
"Shielding with Style"
Who wants to look good (normal even!) while feeling great with this shielded lab coat? Uses specially woven fabric containing corrosion resistant, micro-fine stainless steel fibers and provides >97% RF shielding! Long sleeves, knee length, single weight (no lining). 60% cotton, 10% polyester, 30% stainless steel fibers. Great for work, home, or about town.
Button front, solid back, with a pencil pocket on the left upper arm. Medium blue color. Machine washable, hang dry. Can be ironed. Two front pockets plus one pencil pocket on left arm. Blue color. Machine washable, hang dry. Can be ironed. Sizes run small, order from sizing chart below: L, XL, XXL, 3XL, 4XL
Lab Coat (Cat. #A367) ............... $195.00 specify size
---
SafeGuard APRON
"Durable, Convenient, and Attractive"
Soft feel and gentle to the skin. Completely machine washable (no bleach) and dryable (cool) without losing shielding performance. Generously cut for comfort and great "neck to hip" protection for pregnant women, computer and microwave oven users, TV or radio station workers, research and hospital workers, or anywhere people are exposed to RF radiation. Color styles may vary.
This unique apron is constructed using our special cotton based Staticot™ shielding fabric which is a highly effective E-field and RF shield, providing nearly 40 dB tested up to 40 GHz. 1000 Ohm per sq on the surface, so it is also great for static discharge and easy to make ground connections.
Safeguard Apron (Cat. #A216) .... $62.95
---
DISPOSABLE SHIELDING PONCHO WITH HOOD
"Go Anywhere RF Shielding"
Whether you get caught in a surprise rain storm or an irritating sea of wireless radiation, you'll be glad you packed your shielding hooded poncho. Covers head, torso and arms with >20 dB shielding.
Generously proportioned for ease of motion, one size fits most all body types. Easy to slip on and off, and extremely light weight. Keeps you warm, shaded from the sun, and dry too. Windproof.
We call it disposable, but you can certainly re-use it. Weighs only 3 ounces, and 4x5 inches and when folded. Stores safely for years, ready when you need it. Perfect for purse, car, suitcase, camping or home use. One side is conductive (the less slippery side) so it can be grounded.

Disposable Shielding Poncho w/ Hood (Cat. #A312) ........... $4.95
Poncho Bulk PackGet 10 for the price of 9(Cat. #A312-10) ................ $44.55
---
SHIELDED GLOVES
How Do I Shield My Hands? The Finger Faraday Cage!
Soft, light weight, with ribbed cuff, and offering good tactile sensitivity. Polyester fiber is twisted with pure Silver fibers, then knit into a stretchy glove shape in basic gray color. Each glove has a 1.7 mm snap for a ground cord. Fully hand washable and tested for 50 cycles with no appreciable loss of conductivity. All fibers are conductive, achieving resistivity of less than 10 Ohm/sq. This means you can connect them to ground for effective electric field shielding too! These gloves are also used in industry for static control when working with delicate static sensitive components and can even be used for TENS applications. Grounding is not necessary for Faraday Cage shielding effect, but is necessary for static control. Also useful on touch screens like an iGlove. We do not have the ground cord which fits this snap on these gloves. However, the Plug to Gator ground cord below works great.
Application note: Gloves do not need grounding for RF shielding. For electric field shielding or static discharge, use a ground cord
Shielded Gloves: Adult Size (Cat. #A351)..............................$16.95
Shielded Gloves Bulk Pack:
Get 10 for the price of 9 (Cat. #A351-10) ................ $152.55
---
Plug to Gator Ground Cord
This has to be the easiest way to connect to ground. Whether you want to ground an Earthing mat, conductive cloth, drapes, shielding garment or anything else, simply clip the object with the alligator clip and plug the other end into a grounded outlet. Works great with Shielded Gloves above. Molded 3-prong plug (N. American) one end, alligator clip on other. Only the round ground lug is connected to the wire. The two flat blades are there simply to help hold the plug in the socket. 12 feet long. 18 ga stranded wire. No resistor.
Grounding Cord, 3-prong/gator 12ft (Cat. #A295-12) ...... $8.95
What our customers tell us:
"I have developed electromagnetic sensitivity in my hands. I found your gloves and they work wonders on curbing the tingling in my fingers when I type or use my cell phone."
Robin, Online customer
---
POCKET STICKER
"Reflects up to 99% of Microwave Radiation Away from Your Body"
So you are careful about NOT putting your radiation emitting mobile near your head. That's good. But think about this: what body parts get the radiation when you put the thing on your pocket, bra, hat, purse, holster or elsewhere on your body? Now your vital and sometimes private organs are basically in contact with the source of the microwaves, getting the largest dose possible. Pocket Patch is a high performance shielding patch that you iron onto your clothing which reflects that radiation away from your body.
Simply invert the pocket, trim that patch to size if needed, peel and stick into place. Nothing to remember and nothing to lose. Just make sure the patch is positioned between you and the phone. Laboratory tested, the Pocket Sticker deflects up to 99% of cell phone radiation away from the body.
Can be used in jacket, shirt or pants pockets, holsters, bras, purses and other places where you keep your phone.
Pocket Sticker fabric: 90% cotton, 9.5% copper and 0.5% silver
Dimensions: 16cm x 10cm (6.25" x 3.9")
Advanced, high quality fabric and adhesive
Friendly on the skin, washable, durable and comfortable
Care Instructions: Machine wash, cold water. No bleach.
Do not dry clean.
Each package contains 3 patches. Get enough for your wardrobe. Makes a great gift too!
Pocket Sticker (Cat. #A333) ............ $19.95
---
GRAY CONDUCTIVE SOCKS
High Silver Content
These socks start with a polyester fiber which is twisted with pure Silver fibers, then knit into the sock shape, giving it a very high conductivity (only a few Ohms across) and good shielding performance throughout. Reasonably soft and stretchy with ribbed cuff. Socks include a 1.7 mm male snap near the cuff. Great for RF shielding, grounding, and can even be used for TENS applications. Hand washable. Fits shoe size 5-10.
Conductive Socks - gray (Cat. #A352) ............ $19.95/pair
Conductive Socks Bulk Pack:
Get 10 for the price of 9 (Cat. #A352-10) ................ $179.55
What our customers tell us:
"I got a pair of conductive socks and a (ground) cord. That evening and put the socks on, connected them to the ground wire and sat down to read a book. I woke up 2 hours later, still on the same page I had started on. I took the socks off and got ready for bed. When I went to bed, I went to sleep immediately and slept about 8 or 9 hours. As I was walking around the next morning, I noticed that the pain in my hips and knees was almost unnoticeable."
M.R., Woodside CA
---
VELCRO ANTI-STATIC WRIST STRAP

comfortable 2 cm wide, black nylon Velcro strap
interior surface is coated with conductive carbon
completely adjustable
coil cord with 1 Mohm resistor, connects to strap with snap, stretches to 60 inch
cord terminates with banana plug or alligator clip (included)

Velcro A-S Wrist Strap (Cat. #A469) ...... $3.95
---
HEEL GROUND
"Makes any Shoe into a Grounding Device"
Perhaps the easiest way to stay grounded when you are on the go. Reversible rubber material is black on one side, gray color on the other. Non-marking on most surfaces. Slip over the heel and wrap the Velcro™ strap around the front of your ankle to hold it in place. Conductive tag can go inside the shoe or into the top of your sock to make contact with your skin. Includes 1 MegOhm resistor. Static dissipation to zero volts is accomplished in less than 0.1 seconds on any conductive surface. Keeps body voltage low.
Heel Ground (Cat. #A242) ............... $5.95
---
TEXCARE
Laundry Detergent For Shielding Textiles With Silver Or Stainless Steel Threads.
Special recipe detergent preserves the shielding performance, saves the environment and is suitable for many allergy sufferers.
After many years of experience with shielding fabrics we found out that some laundry detergents are bad for the shielding attenuation. In addition, customers who suffer from MCS (Multiple Chemical Sensitivity syndrome) reported some brands cause an undesirable odor. This new laundry detergent, developed in cooperation with a prestigious manufacturer of eco-detergents, will not react with our Silver or stainless steel shielding fabrics which are washable.
It contains no fragrances, coloring agents, complexing agents, preservatives, enzymes, genetic engineering, petrochemicals, and all ingredients are 100 % biodegradable.
1 liter is enough for 20 loads. The dosage is independent of the water hardness. Pour 50 ml TEXCARE per load in the detergent drawer or put it straight in the drum. Select delicate cycle with washing at 30°C. Can also be used for hand washing. Please take note of the fabric care label, respective to washability, ironing and drying!
Ingredients:
Soap from rapeseed oil 5-15%, sugar surfactant 5-15%, coconut oil alcohol sulphate 5-15%, vegetable alcohol (ethanol) 1-5%, sulphated castor oil
ANTI-STATIC MAT
"Now With Washable Ex-Static™ Cover"
You can ground a useful (12" x 12") area with this professional quality heavy duty static control mat. Use it with static sensitive computer equipment or as a surface for handling static sensitive semi-conductors. Put it under your keyboard or laptop.
More importantly, you can simply touch the mat with any part of your body to dissipate electric field build-up and equalize your potential with ground and reduce static discharge problems. Put it on your seat or on your desktop to reduce ESD. Can be trimmed with scissors to fit any area. Includes removable and washable Ex-Static™ fabric cover, and 5 foot grounding cord (no resistor, terminates with an alligator clip. If you want to ground to your electric outlet, get a plug to gator ground cord). Surface resistivity is only 105 Ohm/sq. Tough black rubber, about 1/16" thick, for years of trouble free service.
This pad is for static discharge and grounding of radiofrequency shelding. We do not make any claims for health benefits of body grounding with this product.
Anti-Static Mat (Cat. #A212) .......................... $39.95
---
VEHICLE GROUND STRAP
"Maintains Electrical Connection to Ground"
Like a Grounding Wrist Strap for your car! No one likes that awful big shock when getting out of an automobile or truck. That shock is the discharge of "chassis voltage" built up as the vehicle moves along the highway. This type of discharge causes serious problems when it occurs at the gas pump. Every year, this seemingly innocent spark occurs at the wrong place and the wrong time: igniting gasoline vapors while fueling the vehicle. This is prevented by grounding the vehicle.
How to ground the vehicle? The Vehicle Ground Strap can be used on any car or truck. Simply affix the strap's clamp to the chassis of the vehicle and allow the conductive strap to dangle to the ground. Safe, durable and unaffected by the weather, the Vehicle Ground Strap maintains a secure ground and electrically neutral vehicle. Makes a great gift too. 18" long, 1 year warranty.

Vehicle Ground Strap (Cat. #A214) ......... $14.95
---
How to Test Your Shielded Clothing
Test while wearing the garment
Using an extended probe will help you see the meter
Make sure you have some background readings first
---
How to Wash Your Shielded Clothing:
Shielded Clothing requires some very specific washing. Improper washing can damage the shielding materials permanently.
Sours: https://www.lessemf.com/personal.html
emf knitted beanie hats
$1.28-$4.08/ Piece
50.0 Pieces(Min. Order)
High End Quality Winter Acrylic Wholesale Knitted Hats Beanies Custom with Custom Embroidery Item Content Optional 1.Product Name High End Quality Winter Acrylic Wholesale Knitted Hats Beanies Custom with Custom Embroidery more beanie>>> price list>>> 2.Shape Custom beanie Constructed or any other design or original sample 3. Size 21cm*21cm according to your requirement 4.Logo and Design embroidery Printing, Heat transfer printing, Applique Embroidery, 3D embroidery etc. Please provide your artwork, pictures or original sample. 5.MOQ 50pcs 6.Carton Size 65cm*42cm*38cm 7.Packing 50pcs/polybag/inner box,4inner boxes/carton,200pcs/carton 20" Container can contain 60,000pcs approximately 40" Container can contain 12,000pcs approximately 40" High Container can contain 13,000pcs approximately 8.Sample time 3~7days after we receive your sample fee if you have more questions, please click here ,ask our sales directly Other winter hat models you may like home>>>
Sours: //www.alibaba.com/
Educate EMF is reader-supported. When you buy through links on our site, we may earn an affiliate commission, at no cost to you.
If you've landed here, you're already aware of the dangers of EMF radiation and why it's important to protect your body from them. If you'd like a full guide to why EMF radiation protection clothes are necessary, ready our full article here.
This guide is intended to focus on the best radiation protection beanies and hats on the market today to protect your brain and head. So let's jump right to it!
In a hurry? These is the BEST EMF protection hat and beanie on the market today:
Shield Signalproof has a corner on the EMF protection hat market. That works for us because they offer a great selection of colors and styles AND EMF radiation protection.
Lambs is a leader in EMF protection clothing and it's no different here. Their EMF-Proof beanie is soft, comfortable and uses their lab tested WaveStopper Technology to keep your head safe.
Important Features to Consider When Purchasing EMF Protection Beanies and Hats
Effectiveness
Quality EMF protection headwear and clothing uses a layer of silver material to reflect radiofrequency, or RF, waves and prevent them from zooming through your body.
Manufacturers cannot just put in the silver layer and claim it works, however. They need to prove it.
Look for companies that have tested their products using a specialized meter. They should be able to demonstrate a marked reduction of waves coming from smartphones and other wireless devices when blocked by their fabrics.
Comfort & Fit
EMF protection hats, beanies, and other headwear cannot block RF waves from contacting your tissues if they fall right off your head.
So, look for hats and beanies that hang on tight even during intense physical activity to make sure they will withstand your active lifestyle. Don't forget to check that they are comfortable, so you want to wear them hour after hour.
Style
Beyond fitting good and providing the right amount of protection, hats and beanies should elevate your style. Thankfully, they come in a wide range of attractive styles, including slouch knit beanies, classic baseball hats, and bandanas. We'll look at all the styles here.
Cost
Since they are made with real silver material, EMF protection headwear often comes with a hefty price tag.
Although prices may vary by style, they shouldn't exceed around $80 per piece.
Quality & Durability
Since EMF protection hats and beanies are quite expensive, their quality and durability should match their price point.
High-quality beanies are typically made with a high percentage of cotton plus polyester for stretch and silver for protection. They should have a tight knit that bounces back into shape and does not stretch out over time.
Durable baseball caps, on the other hand, often have a 100% cotton exterior to perfectly retain their shape and silver/spandex blend for the inner layer.
In this article, we're going to be looking at three different styles – beanies, hats, and a bandana. Take a peek to see what styles you like best.
The Best EMF Protection Beanies
When you just want to keep your head protected, but don't need to keep the sun out of your eyes, beanies are a great headwear option.
They are made from stretchy knit material that conforms to your head shape and provides a comfortably snug fit.
Beanies that have a silver layer not only protect you from the cold, but harmful EMF radiation exposure as well.
Lambs – EMF-Proof Beanie
The EMF Proof Beanie by Lambs was born from a desire to protect people from the harmful effects of EMF radiation. This comfy fitted beanie features a soft-knit fabric inside and out that stretches to fit a variety of head sizes. Within that material is their innovative Wavestopper Technology silver mesh that acts as an effective electromagnetic shield.
Features
Blocks 99% of wireless radiation
Carries MET Labs certification
Made from soft, stretchy knit fabric
Contains a silver mesh inner layer
Comes with a 100% satisfaction guarantee
Now comes in 2 colors – black and grey
Drawbacks
Non-removable logo tag along the edge
Short design doesn't allow you to fold the brim
How Lambs EMF-Proof Beanies Work
The Lambs EMF Proof Beanie effectively blocks all types of wireless radiation, including waves from Bluetooth devices. They accomplish that goal by creating all their products from their proprietary Wavestopper Technology fabric. This ultra-soft material has silver fibers woven in to create a mesh layer that stops radiation in its tracks.
With the addition of that mesh layer, the radio waves bounce off the silver material and reflect back into the atmosphere, keeping radiation from entering the body and overly energizing your atoms. To confirm it works, they had their design certified by MET Labs, which is the same company that confirms the effectiveness of NASA spacesuits.
Due to the natural properties of silver, their beanies are also anti-bacterial. The ions from the silver attack the bacteria and damage its cellular structure to keep the germs from growing and spreading. This keeps the beanies odor-free through every wear even as temperatures begin to rise.
What Customers Say
Super soft and comfy
Back orders are common, as are shipping delays
The quality of the products are well worth the wait
Shield Signalproof Apparel – Signalproof Layover Beanie
This beanie is all the rage these days. With its protection from EMF radiation, including 5G, and its attractive appearance, loyal followers simply will not go anywhere without one. This folded brim beanie features a 100% acrylic outer layer and a mix of silver and spandex along the inside. The combination is both comfortable and protective, making it a must-have accessory for those in the know.
Since Shield is a European firm, they list all their prices in euros. You can easily change that setting, however, by flipping the switch to USD at the top of the page. They do ship worldwide and offer a discount for orders over the minimum.
Features
Effectively shields 99% of EMF radiation
Tested and certified
Available in five different colors
Easy care requirements
Drawbacks
Extended shipping times for overseas customers
Shipping charges unless the order meets the minimum
Big company logo tag on the front
How Shield Signalproof Beanies Work to Block EMFs
In an effort to protect their customers from the harmful effects of EMF radiation, Shield created a Kickstarter to design and develop a proprietary silver fabric. They created this material by blending together 10% spandex and 90% silver mesh. The result was a fabric that could block 99% of high and low frequency waves, including 5G.
Through outside testing, they confirmed their creations could dramatically reduce electromagnetic radiation in the 10 MHz to 6 MHz range. To protect the head from exposure, they created many different beanie and hat designs using this material.
What Customers Say
The beanies are as stylish as they are comfortable
Testing with an EMF meter confirms their fabric really works to block harmful radiation
Their products have the perfect balance of form and function
Shield Signalproof Apparel – Signalproof Lightweight Beanie
When summer arrives, you do not have to choose between protection for your head and staying cool. You can just get the Signalproof Lightweight Beanie from Shield Signalproof Apparel and stay protected in style.
This beanie features a breathable blend of cotton and polyester that allows heat to dissipate fast. As you keep cool, the silver mesh material reflects radiation while preventing odor by killing bacteria.
Unlike the warmer Layover Beanie, this style only comes in light gray. Beyond that, it has all the same features and drawbacks, making it an excellent choice as temperatures rise.
The Best EMF Protection Hats
If you'd prefer a hat over a beanie, or if the occasion calls for it, here are the best options on the market today.
Shield Signalproof Apparel Hats
Shield Signalproof definitely has the corner on the EMF hat market. I'll walk you through their offerings, features, and what customers have to say about them.
All their hats offer these features:
99% efficiency in blocking radiation
Tested and certified shielding fabric
Flexible cotton and acrylic materials
Adjustable fit using Velcro closures
Attractive designs and colors
Wide brim to block the sun
Classic Baseball Cap
The Classic Baseball Cap features a delightful gray and black herringbone design plus an all black bill. The outer layer is 100% cotton, while the inner layer features a blend of 90% silver and 10% spandex.
Casual Baseball Cap
Available only in dark gray tones, the Casual Baseball Caps features a low-key design without any loud logos emblazoned along the front. This minimalistic cap is 100% cotton along the outer layer and 90% silver and 10% spandex inside.
Summer Baseball Cap
The Summer Baseball Cap is similar to the Casual style in that it has minimalist styling without big logos or designs. It only comes in an attractive mustard yellow hue and has a 100% cotton outer layer. Along the inside, this cap has 90% silver to block radiation and 10% spandex for a snug fit.
Snapback
When only the trendiest style will do, the Snapback hat is here to save the day. This cap has a light gray top with a small Shield logo along front plus a black bill. The entire outer layer of the hat is 100% acrylic, though it does have the same 90% silver and 10% spandex inner.
What Customers Say
The hats reduce worry and agitation, providing true peace of mind about EMF protection
Upon arrival, the hats make an instant difference in how I feel
Although these hats sell out fast, it is worth waiting for them to come back in stock
Across all the styles, the hats look great and feel comfortable to wear
Best EMF Protection Bandana
Finally, if you're looking for a head protection option outside of beanies or hats, Shield Your Body makes a high-quality bandana you might be interested in.
Shield Your Body – SYB Bandana
When you want an ultra-lightweight protective head covering that is endlessly stylish, the SYB Bandana from Shield Your Body fits the bill. This bandana features a silk-based fabric that is breathable and feels luxurious from the beginning to end of every wear. Made from 65% silver and 35% silk, the material also helps block your head from exposure to 99% of EMF radiation.
Despite its soft touch and protective characteristics, you can simply throw your bandana in the washing machine on delicate when it needs cleaning. That is great news since its 27-inch by 27-inch size allows you to adapt it to all your needs. When not worn on your head, you can use it as a face covering, wear it as a scarf, or simply throw it over your shoulders.
Features
Blocks up to 99% of EMF radiation
Tested to confirm effectiveness against 5G
Lightweight and breathable
Extra large at 27-inches by 27-inches
Accommodates many different uses
Drawbacks
No additional color options
Relatively high price
Requires delicate washing cycle
How the SYB Bandana Works to Block EMFs
Like the other manufacturers, Shield Your Body started with a mission to protect people from the radiation emitted from modern tech devices. They used their knowledge of Faraday cages to create a mesh out of silver that could block the majority of EMF radiation. Then, they wove that silver mesh into softer fabrics, like silk, to create a truly comfortable blend.
When woven into silk, the silver reflects radiation from freely flowing through the material and into your body. Only a small percentage of the EMF radiation gets through, greatly minimizing your risk of atom agitation and the resulting health effects. Since it only blocks 99%, the remaining waves still allow your smartphone and other devices to work as intended. With that, you can go about your day without worry about radiation exposure and without having to compromise on convenience.
What Customers Say
Wearing the bandana while going about my day provides true peace of mind
The lightweight material feels comfortable even in hot weather
The bandana looks cute and provides the right level of protection
With so many EMF protection beanies, hats, and bandanas available, it is easy to find the right ones for your needs. Simply pick a couple that match your style and try them out to see how they make you feel.
Keep reading: Best EMF Protection Underwear
Sours: https://educateemf.com/best-emf-protection-beanies-and-hats/
When receiving or making calls, your cell phone emits high levels of electromagnetic field (EMF) radiation close to your head. Continuous exposure can have harmful effects hence the need for EMF hats. These EMF hats are designed to specifically shield your head from the harmful effects of Radio Frequency (RF) radiation emitted by your cell phone.
There are different EMF protection products in the market that claim to protect you from EMF radiation, but they do not work. As a result, there are a lot of concerns about whether EMF hats actually work.
Let's talk more about them and find out whether they work or not.
What is an EMF Hat?
An EMF hat is a radiation blocking product that shields your brain from exposure to RF signals and microwaves. These hats are lined with a layer of lightweight metal sheeting such as stainless steel fibers or silver coated mesh lining which provides you with excellent protection against EMF radiation.
The unique fabric used in making the hats gives them a comfortable and natural feel. The hats not only block electromagnetic radiation waves but are also stylish and they fit incredibly well. These hats reduce your exposure to 5G waves, high-frequency, and low-frequency radiations.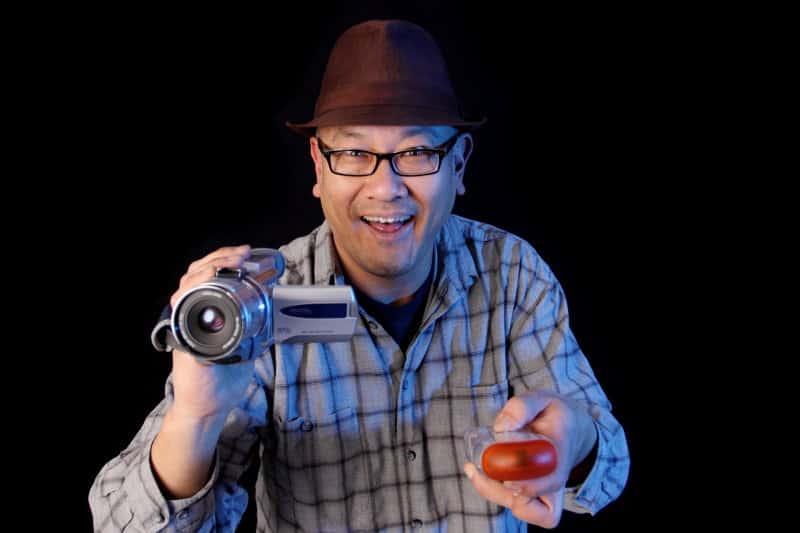 Since the RF radiation has behavioral disturbance, the EMF hat protects your brain from any electromagnetic interference. It reflects electromagnetic radiation away from your head.
Most of the EMF hats are designed to shield you from RF radiation and other radio broadcast radiation within the frequency range of between 30 MHz to 3000 MHz. The hat can shield you from radiation emitted by cell phone devices, Wi-Fi routers, satellite systems, and TV stations among other sources.
When communicating with your cellular device, the antenna is placed close to your head. As your phone establishes a connection with the cell towers it generates electromagnetic waves. The emitted waves are absorbed into your body exposing you to high levels of RF radiation.
How RF Radiation Affects Your Brain
Radio frequencies transmitted in the range of 100 kHz to 300 GHz generate an EMF that propagates through space when current is supplied to the antenna.
The high-frequency radio waves can increase your body temperature in the form of heat reactions. As RF-EMF penetrates your body, it causes vibration of the polar or charged molecules inside the body.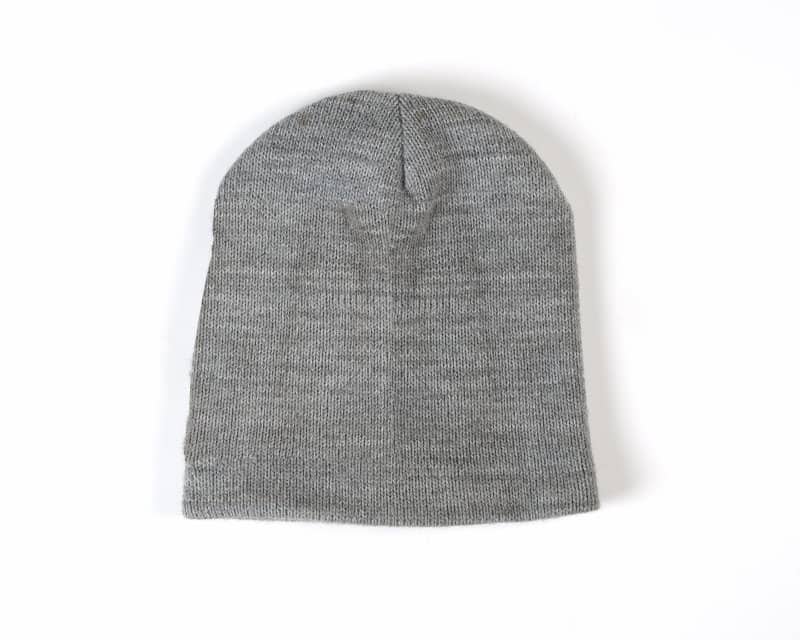 The RF electromagnetic radiation emitted by your cell phone device and other Wi-Fi devices near you are absorbed by your brain. When absorbed to a high degree, it activates the metabolic process in your brain. As a result, it affects your neuronal activity. Those who are hypersensitive to electromagnetic radiation can experience symptoms such as headaches, stress, and anxiety.
Somestudies show that increased exposure to RF-EMF will increase the risk of brain tumors, affect neurodevelopment, and other cognitive functions in your body. Otherstudies indicate an increased risk of childhood leukemia and also leukemia in adults.
Wi-Fi radiation is associated with oxidative stress that causes cellular macromolecules like DNA, lipids, and protein to be impacted. Continuous exposure to Wi-Fi radiation causes anxiety-like behavior.  
Excessive Wi-Fi exposure can also disrupt learning, affect your memory, cause fatigue, and sleep deprivation due to reduced melatonin production.  
Do EMF Hats Actually Work?
It depends, there are some EMF hats that work while others don't. However, these products do not 100% block electromagnetic radiation. The EMF hats can only reduce your exposure to a certain percentage.  
Just like EMF protective clothing, there is little information on how the EMF hats work though the manufacturers of these products claim they work. EMF hats made from anti-blocking material have the ability to reduce your exposure to electromagnetic radiation through the attenuation process. Using the EMF hat will prevent radiation symptoms such as headaches, dizziness, and fatigue.
Attenuation is where the anti-blocking material reduces force as radiation energy passes through it. Hats made of stainless steel, silver, aluminum, or copper can attenuate electromagnetic radiation through the scattering of photons or absorbing them as they pass through the material.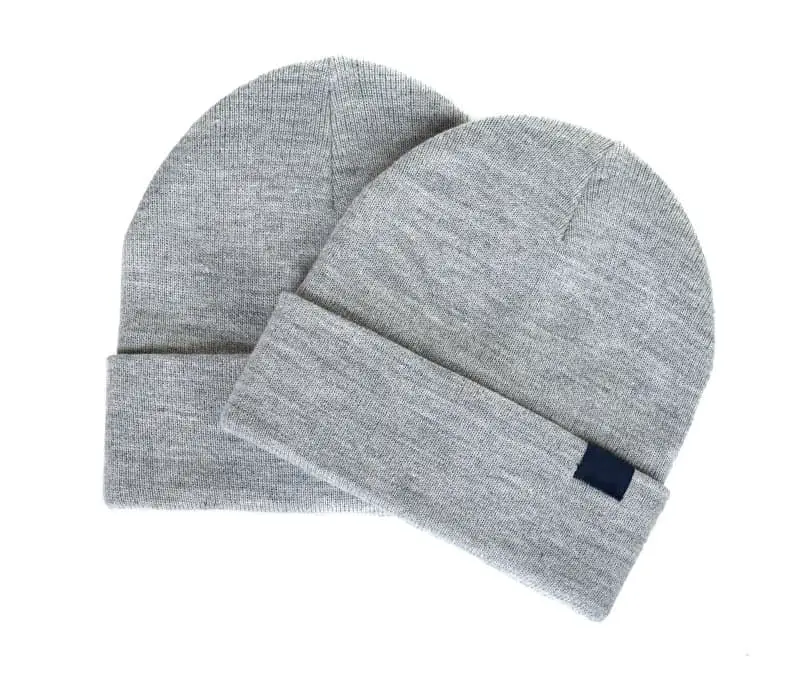 Other protective hats are made from super lightweight microwave absorbing sheets to reduce your exposure to EMFs. EMF hats made from silver fabric have positively charged silver-ions that form a conductive field to deflect EMF radiation away from your body.
If you want to buy an EMF protection cap, look for research about the product and attenuation information in decibels. These hats have a shielding fabric incorporated in the middle layer while the other layers are made of either cotton material or polyester to make you feel comfortable. They are washable and highly durable.
For example, this EMF hat from Halsa blocks EMF exposure from your cell phone, Wi-Fi connections, microwaves, smart meters, and powerlines. It is a one size fits all radiation blocking beanie and everyone can wear it. This type of EMF blocking hat has shielding effectiveness of about 99.995%.
There are also EMF protection hats designed specifically for reducing certain types of EMF radiation. So be sure what type of radiation you want to shield yourself from before buying the hat.
Other EMF Protection Measures
Using an EMF meter, you can know the source of radiation within your surrounding environment and take appropriate action. Just wearing an EMF hat is not a guarantee you have fully shielded yourself. You should consider other options for reducing your exposure to electromagnetic radiation.
To effectively shield yourself, you can add two or more protective measures to be sure of your safety. Some of these measures you can take include:
1. Keep your cell phone away from your head
When on a call, you can use headphones or put your phone on speaker so that it is far away from your head. Headphones emit less RF radiation especially if you're making long-distance calls, sending large files, downloading files, or streaming online.
2. Switch off Wi-Fi & Bluetooth devices
If you're not using your Wi-Fi device and Bluetooth, you can switch them off to reduce the amount of exposure to RF radiation.
3. Limit cell phone use when signal strength is weak
If you're in dead zone areas or areas with weak network signals, avoid using your cell phone device. Phones emit more RF radiation when the network connection is weak. They keep searching for network connections to the nearest cell towers and as a result, more RF signals are transmitted.
4. Limit the use of a cell phone when the battery is low
When your phone's battery is low, it emits more RF radiation. So if you're making a call, you will expose your head to higher levels of RF-EMF radiation.
5. Remove your headset if not on call
Headsets do emit a small amount of radiation even when not in use. Therefore, if you're not on a call, you should remove your headset to reduce your exposure.
Conclusion
In our everyday life, we are exposed to a lot of electromagnetic field radiation. These EMFs are invisible to the human eye hence the need to shield ourselves. The demand for use of electronic devices in our modern society exposes us to high levels of EMF pollution.
The use of cell phone devices and other smart devices close to our body has increased our exposure to RF radiation. This increases the risk of possible biological effects such as brain tumors, leukemia, and other neural disorders.
Using an EMF hat can reduce your exposure to the RF-EMF radiations and lower its effects on your body. A good EMF hat should be able to block the harmful radiation from being absorbed into your body.
Sours: https://emfguardtips.com/do-emf-hats-actually-work/
Beanie emf
Wrapped around his thighs parted slightly, and the flesh of his cock briefly flashed in front of them. I don't know, maybe this demo was rigged by Leo, but if so, it was done very skillfully. Vera, on the contrary, did not even try to disguise herself, openly staring at Leo's crotch with a mischievous gleam in her eyes.
Unfortunately, when Leo went out for drinks, Rosa changed her posture, and now all I saw were the hips, but not.
Can Shungite protect you from EMFs?
Well, look. If your relatives get shit, I won't see that you are a good worker. Throw it away like a spoiled doormat !!.
You will also like:
Nina, who also lived in the dormitory. And Lena asked her for advice: "How to continue acquaintance with the boy whom I really liked?" Nina pondered and said: When I was fourteen years old, and I really liked one little boy, every day I went to the entrance of his house and tied a flower bag to the door handle. Flowers - Lena thought - interesting.
18071
18072
18073
18074
18075