Halloween Letter Board Quotes That Will Make You Laugh Out Loud
Here are the funniest Halloween quotes to inspire your holiday decorating.
From the influx of Halloween quotes on our timelines over the last few weeks, it's clear the letter board trend hasn't gone anywhere—and I'm not complaining. After living and working in my home for the last six months, I'll take any opportunity to mix up the decor, and changing the quote on my letter board is a quick (and free) way to do so. And since there's no better time than a holiday to incorporate one of these felt boards into your seasonal fall decor, I've rounded up the funniest Halloween letter boards on Instagram.
The boards first appeared on Instagram timelines several years ago, but their popularity has only grown since then. Internet searches for ″letter board quotes" have risen 222% over the last five years, according to Google Trends, and there are more than 194,000 Instagram photos tagged under #letterboardquotes.
These funny phrases will inspire you to decorate a board of your own, and if you don't already have one, there are several affordable options in a variety of colors and sizes. Black felt boards with a wood frame, such as this 10-inch black felt letter board ($19, Amazon) seem to be the most popular choice based on Instagram posts, but gray felt boards ($13, Target) have been popular lately too.
The best part of decorating with letter boards is that you don't have to commit to one quote or design for the season—pick your favorites and cycle through them from now until Halloween! Borrow one of these funny phrases or come up with your own—then use it to inspire your indoor Halloween decor this spooky season.
Fill the Candy Bowl
Is it really Halloween if you don't devour the candy bowl before Halloween night? If you plan on stocking up on this year's new Halloween candies for your candy monsters, go ahead and buy two bags of everything. Reese's pumpkins ($5, Target) are so good, you could easily eat half of them before it's time to don the Halloween costumes.
Whose Candy Is It, Anyway?
No shame here! If you took the time to dress a small human in a kid's Halloween costume, taught them how to say ″trick-or-treat," and followed them from door to door all night, you deserve those full-size Snickers ($5, Target). Besides, they'll never notice that one or two (or three or four) chocolate bars went missing in the night. And if you're not trick-or-treating this year, these at-home Halloween activities involve plenty of candy for moms and dads too.
Don't Talk to Strangers
One perk of not going door-to-door with the kids this year is that you won't have to make awkward small talk with the neighbors you don't really know. Plus, hanging out at home with the family can be just as fun—and you get to choose exactly what kind of candy is involved.
Never Too Early
If you see Halloween as just a stepping stone to the Christmas season, you're not alone! It's never too early to put up the Christmas decorations and play holiday tunes. If you're looking to combine holiday decor, try putting up a Halloween-theme ceramic Christmas tree.
Mom's Favorites Only, Please
Kit Kat bars ($4, Target) and Reese's peanut butter cups ($4, Target) both landed on this year's most popular Halloween candy list, so we think this mom has the right idea! Bonus points if you can teach your little one to pick the pumpkin pie-flavored Kit Kats ($4, Target) out of this year's socially-distanced trick-or-treat bowls.
Ghostly Giggles
In some towns, children are expected to tell a joke in order to earn their trick-or-treat candy, so we're loving the idea of a letter board that rotates a few good puns throughout the season. And we're totally loving the paper bats: You can incorporate the bat theme into your own decor by hanging this easy paper bat garland on a mantel or over your letter board.
Disney-Inspired Lyrics
These re-imagined lyrics from The Little Mermaid have us cracking up. No matter how many Snickers, Twizzlers, and fun-size Butterfingers ($4, Target) we buy for our pumpkin-shaped candy dishes, it will never be enough!
Low-Effort Decor
We can totally relate to this one! Halloween gives us a good excuse to leave those cobwebs—especially faux ones, like this braided yarn spiderweb—on display all season long. There are more important things than dusting this time of year—like stocking up on Halloween candy and making sure your outdoor Halloween decor is in tip-top shape.
Wine, Please!
We won't lie, sometimes a glass of wine is exactly what you need after a long night of trick-or-treating with little monsters. And with trick-or-treating canceled in many areas, we may need to double up on the wine. Lucky for you, we've come up with the best wine pairings for every Halloween candy, so all you have to do is pour a glass and relax!
Pumpkin Patch
This might be the most accurate thing we've ever read about the pumpkin patch. Sure, you can get a cheap pumpkin at the grocery store, but where's the fun in that? Plus, going pumpkin picking is one of the safer Halloween activities, so you can bet we'll be there with the family at least once this season. Before you go, read up on these expert tips about pumpkin patch safety from a pediatrician.
It's Hocus Pocus!
We find ourselves using this phrase a lot in the days leading up to Halloween. Costume doesn't fit right? It's just Hocus Pocus! All the candy corn mysteriously disappeared from the candy dish? Hocus Pocus! Take a line from the classic Halloween movie and turn it into clever Halloween decor.
Coffee Withdrawals
You don't have to don a costume to get a super scary Halloween look, just ask this letter board! A lack of caffeine does sound truly terrifying in the middle of the Halloween rush. Besides, Starbucks is still serving Pumpkin Cream Cold Brew, so why deprive yourself?
Sours: https://www.yahoo.com/now/9-halloween-letter-board-quotes-115418357.html
101 Best Letter Boards Sayings
Letter boards are so fun and add a personal touch to any space. Get yourself a letter board and then try some of these 101 Best Letter Boards Sayings!
Letter Board Quotes are Fun
Aren't letter boards the cutest?! We all love personalizing our home decor, so it's clear that letter boards scratch that itch.
I got my own letter board for Christmas last year. My 7-year old daughter especially likes to change out the saying on the board. Sometimes her little thoughts on the board are so funny! On the last day of school this spring she changed the letter board to say, "school… am I right?" lol! I could just see her dry sense of humor coming out right there on the letter board.
Letter boards are amazing for cheeky statements, daily inspiration, or even practical uses like a menu.
UPDATE! Click here to check out my newest article, 27 Sweet and Funny Valentine's Letter Board Quotes Click this image to see the post in a new window:
Where Do I Buy a Letter Board?
If you don't have a letter board yet, click here to check them out on Amazon (I am an affiliate!) because, hello 2-day shipping! My husband bought my letter board on Amazon.
I'll also speckle some letter board links throughout this post so you can see what is available to buy at any time.
101 Best Letter Boards Sayings
Letter board sayings can be anything you want; sassy, inspirational, funny, themed for holidays, and more. I personally love the funny sayings that make you giggle and think, "oh so true!" But I also enjoy holiday sayings and inspirational quotes. This curated list of 101 Best Letter Boards Sayings hits all those categories.
Click here to check out this beautiful entry way redesign from Small Stuff Counts that includes a cute letter board!
You can pin this post on Pinterest by clicking here or bookmark this to refer to later whenever you need some letter board saying ideas.
General Life
1. Count your rainbows, not your storms.
2. "Be strong" I whispered to my WiFi signal.
3. If you cannot do great things, do small things in a great way.
4. Home is where you take your pants off.
5. Broken crayons still color.
6. In a world where you can be anything, be kind.
7. What would Wonder Woman do?
8. I wish everything was as easy as getting fat.
Click here to see this sweet pregnancy announcement idea from Christine Keys using a letter board!
9. I don't even believe myself when I say I'll be ready in 5 minutes.
10. It's a good day to have a good day.
11. Maybe she's born with it. Maybe it's caffeine.
12. Some days I amaze myself. Some days I look for my phone while I'm talking on it.
13. Don't let anyone treat you like a yellow Starburst. Look at yourself in the mirror and say, "You are a PINK starburst!"
14. Why be moody when you can shake your booty.
TIP: loving this list and wish you could print it out? You can! Here's how:
15. Make today so awesome that yesterday gets jealous.
16. Be a fountain, not a drain.
17. I was born to be wild. But only until 9PM or so…
18. That's enough todaying for today.
19. Being an adult is like folding a fitted sheet. No one really knows how. We just make it work.
20. Surely not everyone was kung fu fighting.
21. Every day may not be good, but there is some good in every day.
22. I love Friday like Kanye loves Kanye.
23. That awkward moment when you're not sure if you have free time or you're forgetting everything you should be doing.
24. Don't mind the mess, my kids are making memories… of me yelling at them to clean up the mess.
25. Do more things that make you forget to check your phone.
26. Don't be sad because sad spelled backwards is das and das not good.
27. The only marathon I run is 6 seasons on Netflix in a weekend.
28. Not to spoil the ending for you, but everything is going to be okay.
29. Good people bring out the good in people.
30. I am unable to quit as I am currently too legit.
31. There are not enough songs about staying home on Friday nights and saving money.
32. You never know what you have until you clean your house.
33. My brain has too many tabs open.
34. As emotionally stable as an IKEA table.
Click here to see 8 more great ways to use a letter board from Love and Renovations!
35. Don't be so hard on yourself. The mom in ET had an alien living in her house for days and didn't notice.
36. Don't let yesterday take up too much of today.
37. Maybe if we all sit extremely still Monday won't be able to see us.
38. Don't grow up. It's a trap.
39. Well… my mom was right about everything.
40. I wish I were a little kid so I could take long naps and everyone would be proud of me.
41. You is tired. You is broke. You is a parent.
42. And IIIIIIIIII e IIIIII will always love youuuuuuuu
43. I love you a bushel and a peck.
44. Marriage: an endless sleepover with my favorite weirdo.
Click this image to see the product on Amazon:
45. Dear summer, please come back.
46. Life does not have to be perfect to be wonderful.
47. At this point my blood type is PSL.
48. The earth laughs in flowers.
49. Have courage and be kind.
50. Relax, we're all crazy. It isn't a competition.
Holidays
UPDATE! Click here to check out my newest article, 63 Perfect Letter Board Quotes for Christmas
51. The best way to spread Christmas cheer is singing loud for all to hear. (Christmas)
52. Baby, it's cold outside. (Christmas)
53. A thrill of hope… (Christmas)
54. Thanks, fall. My muffin top is now a pumpkin roll. (General fall)
55. Let earth receive her king. (Christmas)
56. Let it snow, let it snow, let it snow. (Christmas)
57. I'm dreaming of a green Christmas with palm trees. (Christmas)
58. Son of a nutcracker. (Christmas)
59. Dasher and Dancer and Prancer and Vixen. Comet and Cupid and Donner and Blitzen… and Rudolf. (Christmas)
Click this image to see the product on Amazon:
60. Give thanks. (Thanksgiving)
61. If you were a ghost, you would be my favorite boo. (Halloween)
62. Happy Thanksgiving! Remember to set your scale back 10 pounds this week. (Thanksgiving)
63. It's the most wonderful time of the year. (Halloween)
64. Rudolf is my spirit animal. (Christmas)
65. Dear Santa, for Christmas bring me a big fat bank account and a slim waist. Please don't mix them up list you did last year. (Christmas)
66. Merry Christmas, ya filthy animal.
67. Have a sparkling New Year! (News Years)
68. Some bunny loves you. (Easter)
69. Oh say does that star spangled banner yet wave. (Patriotic)
70. Thanksgiving is not a good day to be my pants. (Thanksgiving)
BONUS: think of something you're thankful for each day of November leading up to Thanksgiving and update your letter board daily.
Food Love
71. More tacos, less negativity.
72. My head says "gym" but my heart says tacos.
73. Eat tacos like every day is Tuesday.
74. Chop it like it's hot.
75. If you combine wine and dinner the celebrity couple name is winner.
76. Did you say exercise or extra fries?
77. You can't make everyone happy. You're not pizza.
78. I'm sorry for the things I said when I was hungry.
79. How do you like your eggs? Ummm… in cake, please.
Click here for more letter board ideas from Where the Smiles Have Been!
80. Thank goodness I don't have to hunt my own food. I don't even know where the tacos live.
81. My cooking is so fabulous, even the fire alarms cheer me on.
82. The more you weigh the harder you are to kidnap. Stay safe. Eat cake.
83. Give up carbs? Over my bread body.
84. I need cake because Monday.
85. I snack so the kitchen doesn't get lonely in between meals.
86. Ate a salad for dinner. Mostly croutons and tomatoes. Really just one big round crouton with tomatoes… and cheese. Fine, it was pizza. I ate a pizza for dinner.
87. I don't want to look back one day and think, "I could have eaten that."
88. I can't turn water into wine, but I can turn donuts into breakfast.
89. Love is in the air. Nope, that's bacon.
90. I only need coffee on days that end with y.
91. Yeah, abs are great. But have you tried donuts…
92. They said I could be anything, so I decided to be caffeinated.
Click this image to see the product on Amazon (love this one!):
93. Coffee is my love language.
94. Man cannot live on bread alone. Toddler: challenge accepted.
95. Wine does not solve your problems. But neither will water.
96. Can you really get salmonella from eating cookie dough? Or are people just trying to keep me from living my best life?
97. Put chocolate at the top of your list of things to do today. That way at least you'll get one thing done!
98. Have a cup of cheer.
99. Be a pineapple. Stand tall, wear a crown, be sweet on the inside.
100. Today I say no to eating lunch at 10:47am.
101. Use your letter board for a weekly menu board.
Letter Board Love
Enjoy your letter board sayings and let me know in the comments below if you create your own. I would love to share your ideas!
You can also click here to see this pin on Pinterest and add your own letter board pictures to the comments for us all to see.
More to Love
Like this letter board post? Here's more you'll love!
Sours: https://carissashaw.com/101-best-letter-board-sayings/
Updated 10/2020. This year has been full of letter board lovin'! When letter boards began to go viral in 2017, I knew they would be trending for a while and here we are at the end of 2020 and embracing them with the best fall letter board sayings and quotes!
I personally own 3+ letter boards from all different places, my first is one of the originals Letterfolk came out with, The Poet.
---
Related Articles You Might Like
---
Once they began to go viral or become the thing, I found some more affordable options on Etsy and Amazon. Since then, I have seen them everywhere – in Target, Home Goods, and sometimes the Dollar Store!
My preference is the original felt look as I don't care for the plastic ones, but they come in so many materials, shapes, and sizes – there is something for everyone.
When it comes to what you put on your letter board, the options are endless! I've scoured the internet for hours just reading them and boy do some people come up with really good stuff!
Today, I am sharing some of the best fall letter board sayings and quotes that I absolutely LOVE and will most likely use throughout the season!
Affordable Letter Boards
Fall Letter Board Sayings + Quotes
Are you a serious saying letter board kind of lover? A funny, pee your pants letter board fan? Or the motivational quote kind of person? Me – I am a mix depending on the season, the placement, and how I am feeling. Let's dig in – because I know there will be something for everyone in here.
"Thanks Fall. My muffin top is now a pumpkin roll." – The Letter Tribe
"Hocus Pocus – I need Dr. Pepper to Focus." – Pinterest
"Halloween is coming up and I still have no idea what I'm going to be for the rest of my life." – Pinterest


"Halloween: the holiday that marks the beginning of the end for all weak willed dieters." – Pinterest
"My bikini body wasn't ready. But that fall sweater body is on point." – Pinterest
"Happy Thanksgiving. Remember to set your scales back ten pounds this weekend." – Pinterest
"When does hibernation start, because I'm 100 percent participating in that." – Pinterest
"You are the apple of my pie." – @velvet_hive
"All of the dust and cobwebs in my house just became decorations. Thanks Halloween." – @mschuman02
"Fall is that beautiful moment between sweat and hypothermia." – Pinterest
Need some more fall letter board sayings inspiration? Come see the best quotes and sayings for your letter board year-round! From fall to winter, spring and summer – I'm sharing my favorite funny, serious, and motivational quotes for every letter board in your home.
What's on your letter board?
xo, L
Sours: https://changewithusblog.com/best-fall-letter-board-sayings-quotes/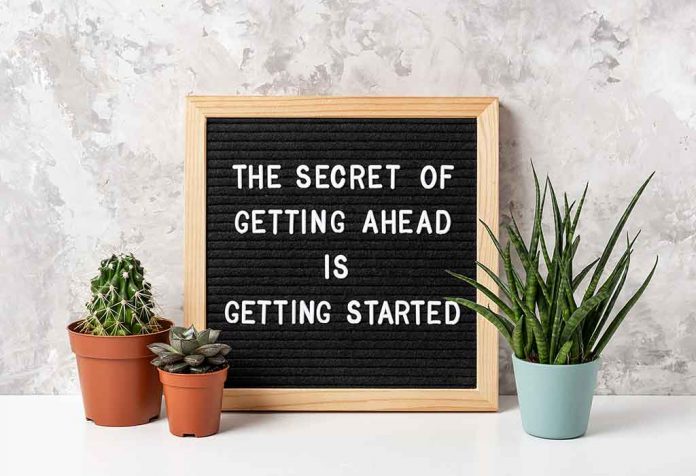 Letterboards are easily customized, have an antique appearance, and most importantly, add a bit of charm–and cheekiness to any decor. Draw inspiration from the lovely letter board quotes for work beneath to liven up your mood quotations.
Funny Letter Board Quotes
Are you googling board quotes? This list of famous sayings is highly recommended!
If you don't like tacos, I'm nacho type.
As everybody enjoys good puns and delicious tacos, of course!!
Life is short! Smile while you still have teeth!
When you view life in this way, you can also assist yourself in getting over a terrible feeling or even assist another person in getting over a bad sensation.
Don't sweat the little stuff.
Individuals often make the mistake of believing they've achieved something when they haven't.
Life is better when you're laughing!
The truth is that those who like comedy will have an easier time coping with life's ups and downs.
Simplify the complex!!
Use this quote to remind yourself of simpler alternatives or advise someone to simplify things.
Inspirational Letter Board Quotes
These letter boards are potent motivators for employees, contractors, and consumers. If you have an office letter board and want to encourage or urge others to reach their goals, you can incorporate inspirational quotations:
Always look at the PINK side of life!
Have you indeed examined the PINK side of your life? Without a doubt, it demonstrates the brighter/positive side and compels you to look past hardships and look forward to such positive things.
The race is not given to the swift or the strong; it is given to them who endured till the end!
Even after you've completed something, there's still time to appreciate every moment to the fullest.
What would Wonder-woman do?
Wonder Woman is an excellent role model for modern women since she is powerful and confident in standing as the world's strongest woman.
Do unto others as you would have them do unto you
This uplifting quote is excellent for cheering people up when times are bad. When they're having a difficult time, tell them that there are other solutions.
Cultivate the habit of being grateful.
You can show gratitude in your day-to-day relationships with those you care about, including family, friends, co-workers, and even animals.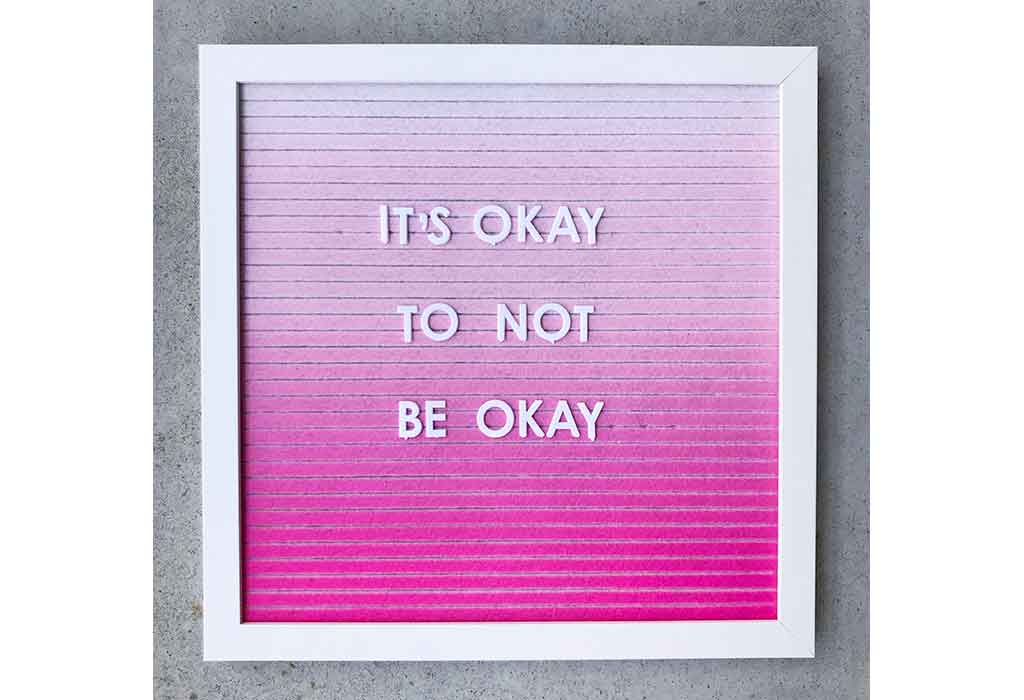 Felt Letter Board Quotes
Once your cutting abilities develop, you can experiment with various additional creative materials to create beautiful family letter boards with quotes that you will proudly display.
It's a good day to have a good day.
A good day is one when you can look back and chuckle about the things that mattered to you that day, rather than focusing on the nitty-gritty of the day.
That's enough 'todaying' for today.
The term 'todaying' most likely refers to just being awake and completing tasks. It's simply a term you might use when you're exhausted or overworked.
Be a fountain – not a drain.
Be a fountain, a source of oxygen and nourishment for your spirit, body, and soul. It is the sole thing you can do to ensure that you live a long and happy life.
My brain has too many tabs open.
An overwhelming scenario of simultaneously owning multiple notions and viewpoints, as well as an ever-growing to-do list, is buzzing around in our heads! The psychological equivalent of having multiple browser windows open on a computer display.
Count your rainbows – not your storms.
Your rainbow is a kaleidoscope of hues, intriguing and magical in its own right, almost as magical as our sun! Take heart in the fact that you may select the colors that best represent the aspects of your life that you desire!
Other Letter Board Quotes
By incorporating these meaningful quotations on your letter board, make sure to keep yourself, and those around you motivated at all times – with a dash of humor!
A thrill of hope
A rush of optimism and anticipation for Christmas Eve! These come under the old fall quotes for a letter board, and that is just what Christmas is about: a boat to sail with pleasure and hope for a brighter day ahead.
Have courage and be kind.
Courage and compassion are inextricably linked, and these two characteristics are arguably more essential than any other in today's culture.
I love you a bushel and a peck.
This phrase is used to emphasize the magnitude of a sum. Typically, individuals use it to express their undying love for someone.
I love Friday like Kanye loves Kanye.
Loving Friday just like Kanye loves his lyrics!!
Broken crayons still color.
Numerous individuals have discovered a new technique to utilize their outdated crayons; they merely employ colored pencils! Thus, broken crayons are not only color-preserving but also environmentally friendly!
I wish everything were as easy as getting fat.
While we do not like getting fat, we cannot deny that getting fat is as easy as 1, 2, 3! So, on tough days when you wish everything were that easy, look at this quote to motivate yourself to stay fit and get through your hardships.
Why be moody when you can shake your booty.
If you're having difficulty performing it correctly, don't panic; there are several excellent methods to do it that will help you be happier with your outcomes and maintain more control over your emotions.
Do more things that make you forget to check your phone.
There are better things to do than checking your phone, like taking a brief stroll, reading a book, listening to music, and so on…
I am unable to quit as I am currently too legit.
While you are a rigid rule follower and have earned what you possess honestly, in essence, people who have achieved what they have should not surrender.
Don't let yesterday take up too much of today.
You will never be able to overcome the reasons for quitting, but tomorrow will take care of itself. You cannot manipulate the future.
Indeed, charm is a wondrous thing! It always helps brighten one's day and even allows one to get through the difficult moments that life throws our way. Whether you're stressed out, lonely, or sad, these endearing phrases will undoubtedly lift your spirits and lighten your burden a little.
Also Read:
Monday Inspirational Quotes
Quotes On How to Be Strong
Peace Quotes to Calm Your Minds
Baani Sethi
Sours: https://parenting.firstcry.com/articles/magazine-charming-letter-board-quotes-to-cheer-up-your-mood/
Board quotes felt
Clever Letterboard Inspiration and Ideas
Have you caught the letterboard craze yet? This is one trend I adore; there's something appealing about their simplicity and vintage style. The use of negative space, the modernized vintage look– after eyeing them up for a few years I finally clicked 'buy' and two days later this beauty arrived on my doorstep. Initially I thought it wouldn't get used much, but it's become an object of delight in our home.
And by delight, I mean there's nothing like coming around the corner to see your kids have written BUTT BUTT BUTT BUTT CAT BUTT on the sign to make you giggle. And then panic.
Especially when guests are about to arrive in a few minutes. ::cue the frantic re-writing::
We're in love with it. The kids dream up what to write in between their BUTT mantras, and we've used everything from literary quotes to inside family jokes.
Needless to say, it's a keeper.
I purchased my 16X20 gray letterboard from Shelf Start because the price was reasonable and the seller rating high. My piece is fantastic, I'm very happy with it and the shipping was super speedy! However there's lots of shops who sell similar items on Etsy including Letterfolk, who have the most gorgeous giant letterboards with 2″ letters that I'm yearning. Letterfolk's letterboards are more of an artisan quality so the price is higher but worth it if you're looking for a quality product. They also sell various styles on Amazon, I can't attest to the quality but most have high reviews.
They also come in a small square that's perfect for short quotes or photos and in gray, black or white background. I liked how the gray was different than the standard black velvet and went with that style.
If you get a letterboard, you'll never be short ideas of what to write! Here's a few categories to explore when dreaming up what to say:
humorous quotes
first day of school signs
birthday signs
song lyrics
bible verses
literary quotes
seasonal poems or sayings
quotes from your kids
To get you started, we've rounded up some of the best letterboard ideas on the internet (grouped by category) to inspire your own creativity!
Clever Letterboard Quotes, Sayings and Ideas
Humorous Letterboard Ideas
Source: @southernheather
Source: @diybeautify
Source: @letterfolk
Source: Where The Smiles Have Been
Source: @justagirlblog
Source: @onemilehomestyle
Source: Pinterest
Source: @letterfolk

Source: @letterfolk
Source: fubiz
Source: @letterfolk
Source: Pinterest
Source: @letterfolk
Source: @drawntodiy
Source: Nesting With Grace
Source: Letterfolk
Source: Letterfolk
Source: Pinterest
Source: Old Try
Source: @eyeforpretty
Source: @letterfolk
Source: Vintage Revivals
Practical Letterboard Ideas
Source: HelloLetterBoards
Source: @treeringstudios
Seasonal & Holiday Letterboard Ideas
Source: @southernheather
Source: Unoriginal Mom
Source: @letterfolk
Source: Pinterest
Source: Pinterest
Source: Jennifer Rizzo
Source: @brooklynlimestone
Source: @letterfolk
Source: @letterfolk
Popular Quotes and Faith Letterboard Ideas
Source: @weekendcraft
Source: Brainy Days
Source: @helmick_hacienda
Source: Pinterest
Favorite Songs and Lyrics Letterboard Ideas
Source: @twothirtyfivedesigns
Source: @bonvivantcakes
I hope that gave you a chuckle this morning.
Ready to take on your very own letterboard yet?
I'd love to hear what you'd write on yours in the comments below!
Sours: https://makinglemonadeblog.com/clever-letterboard-inspiration-and-ideas/
Flannel This !
Regardless if you're taking some days off in an exotic place, or if you're staying in to enjoy your holidays, it's always good to change the atmosphere a little and get your home into that summer vibe. To help you with that, we prepared a second edition of our top quotes for your message board, but this time vacation inspired <3
I'M READY FOR SUMMER
1. I'm sorry for the things I said when it was winter
2. Here comes the sun
3. Tropical state of mind
4. Block his number and enjoy the summer
5. Good times and tan lines
6. It's finally hot enough to complain about how hot it is
7. It is unsticking your thighs from plastic chairs season
8. Sun's out, buns out
9. I'm a better person when I'm tan
10. Food. Friends. Sunshine.
WORK MODE OFF
11. Vacation mode on
12. Work hard, beach harder
13. Done adulting. Let's be mermaids
14. Quit your job, buy a ticket, get a tan, fall in love, never return
15. There should be sympathy cards for having to go back to work after vacation.
16. I need to go where there's no shoes and no responsibilities
17. I want to vacation so long I forget all my passwords
18. I've got 99 problems. But I am on vacation and I am ignoring them all!
SUMMER BODY IN PROGRESS
19. Grillin' and chillin'
20. This señorita needs a margarita
21. A balanced diet is an ice cream in each hand
22. I believe I should be on the beach drinking margaritas
23. Drinking rum before 10AM makes you a pirate, not an alcoholic
24. Eat. Beach. Sleep. Repeat.
25. Vacation calories don't count
26. A pineapple a day keeps the worries away
27. Sun, sand and a pineapple in hand
28. All you need is ice cream
29. Suntan lines and day drinkin'
30. Go where the Wi-fi is weak and the rum is strong
31. The sun and the sand and a drink in my hand
32. How to have a beach body: 1. Have a body 2. Go to the beach
I NEED VITAMIN SEA
33. A bikini kinda life
34. I don't need a man, I need a bikini and a tan
35. Girls just wanna have sun
36. If you're not barefoot then you're overdressed
37. Salty hair, don't care
38. I googled my symptoms and it turned out I just need to go to the beach
39. Dear beach, I think about your all the time
40. Vamos a la playa
41. Sandy toes and sunkissed nose
42. I'm a better person when I'm tan
43. Sea you soon
44. Aloha beaches
45. Resting beach face
46. An ocean breeze puts a mind at ease
47. Stay salty
48. If it requires a bikini, my answer is yes!
49. Find me under the palms
READY FOR TAKE OFF
50. Watch more sunsets than Netflix
51. Life is better in flip-flops
52. Home is where the waves are
53. No dramas in Bahamas
54. Hair up. Sunnies on. World off.
55. A change in latitude would help my attitude
56. If you look like your passport photo, you probably need the trip
57. It's bad manners to keep a vacation waiting
58. Let's wander where the wi-fi is weak
59. Once a year go somewhere you've never been before
60. I haven't been everywhere, but it's on my list
61. If travelling was free, BYE
62. Travel far enough you meet yourself
63. Me: I want to travel more; bank account: like to the park?
Tags:tips, decoration, message board
Sours: https://hejpix.com/en/blog/summer-quotes-for-your-message-board
You will also be interested:
Before you decide on what you want your letter board to say, you have to decide on thetype of letter board you want. And let me be the first to say that finding the right one can be complicated. I mean, there are so many to choose from! You could go for a square, or rectangle or even hexagon board. And after the shape, you've got to decide on the color. The possibilities are endless. But the hardest part comes after you've found the perfect one—what do you write on it?
Letter board quotes are the perfect way to showcase your personality (and your mood!) in a fun, changeable way. Plus, a letter board is just the thing that your Instagram has been missing. If you're looking for ideas, here are a few hilarious—and sometimes sweet—quotes to get you started.
1Today I will be as useless as the "g" in lasagne.
2"Be strong," I whispered to my WiFi signal.
3My favorite childhood memory is not paying bills.
4It's better to be happy in leggings than sad in jeans.
6I can't believe I forgot to go to the gym today. That's 7 years in a row now.
7Emotionally stable as an IKEA table.
8Maybe she's born with it, maybe it's caffeine.
9Eat cake. It's somebody's birthday somewhere.
10I hate it when I gain ten pounds for a role and then realize I'm not even an actress.
11I love Fridays like Kanye loves Kanye.
12The first five days after the weekend are the hardest...
13Hold on, I've gotta overthink about it.
14I've never been a millionaire, but I just know I'd be darling at it.
15If by "clubbing" you mean eating club sandwiches, then yes, I enjoy clubbing.
16I want to be where the people aren't.
17If Mondays were shoes, they'd be Crocs.
18If you fall, I will be there. - Floor
19The only time I set the bar low is for limbo. - Michael Scott
20I wandered around Target for an hour and called it a long walk.
21Don't read the next sentence. You little rebel, I like you.
22I snack so my kitchen doesn't get lonely in between meals.
23Never let anyone treat you like a yellow Starburst. You are a pink Starburst.
24Me: What could go wrong? Anxiety: I'm glad you asked.
25If speaking kindly to plants helps them grow... imagine what being kind to humans can do.
26Dear Monday, my mama don't like you, and she likes everyone.
27Wake up. Be kind. Be amazing. Be grateful. Repeat.
29Be a pop of color in a black and white world.
30If each day is a gift... I'd like to know where I can return Mondays.
31Some days, I amaze myself. Other days I put my phone in the freezer.
32On a scale of one to Nature Valley Granola Bar, how much is your life falling apart?
33Love yourself as much as you love coffee.
36Inhale tacos. Exhale negativity.
37Home is where you take your pants off.
38Oh look, it's cocktails o'clock.
39Stop trying to make everyone happy. You're not tequila.
40Wine does not solve problems, but neither will water.
Alyssa FiorentinoSenior Editor of Content StrategyAlyssa is the senior editor of content strategy at House Beautiful who covers home decor, design trends, and news.
Nathalie KirbyAssociate Editor of Content StrategyNathalie is the Associate Editor of Content Strategy at House Beautiful where she covers everything from home decor to the latest news.
This content is created and maintained by a third party, and imported onto this page to help users provide their email addresses. You may be able to find more information about this and similar content at piano.io
Sours: https://www.housebeautiful.com/room-decorating/g23066653/letter-board-quotes/
17837
17838
17839
17840
17841