Glade® PlugIns® Scented Oil
How do I know when to replace the fragrance oil bottle?
Each see-through oil bottle provides long-lasting fragrancing. When empty replace the fragrance oil bottle with Glade PlugIns refills only. All Glade PlugIns refills work in all Glade PlugIns warmer units.
I have read postings on the Internet alleging that Glade PlugIns products have been involved in fires. Is this true?
SC Johnson is aware that there have been postings on the Internet that have claimed that our products were involved in fires. It is important that you know that all of our PlugIns products are safe and will not cause fires. We know this because PlugIns products have been sold for more than 15 years and hundreds of millions of the products are being used safely.
Because we are committed to selling safe products, SC Johnson thoroughly investigated these rumors. First, we confirmed that no one had contacted SC Johnson to tell us about these fires or to ask us to investigate them. Additionally, we had a leading fire investigation expert call the fire department representative who is identified in one of the Internet postings. That fireman indicated that he has no evidence that our products had caused any fire.
We suspect this rumor may be associated with a past SC Johnson voluntary recall of one of its air products, a Glade Extra Outlet Scented Oil product that was sold for a short period before June 1, 2002. After discovering an assembly error in a small number of that product, SC Johnson implemented a voluntary recall and provided extensive information about the product to the U.S. Consumer Product Safety Commission (CPSC). After revising the manufacturing process and thorough testing for proper assembly, the Glade PlugIns Scented Oil Extra Outlet product returned to store shelves on June 3, 2002. SC Johnson has no knowledge of any credible reports of fire related to this product.
We also know that our products do not cause fires because all of our PlugIns products have been thoroughly tested by Underwriters Laboratories and other independent laboratories and our products meet or exceed safety requirements. SC Johnson continues to work closely with the Consumer Product Safety Commission to investigate allegations involving PlugIns products.
As a more-than-100-year-old family-owned company, SC Johnson is committed to providing top-quality products that can be used safely in homes, and we want to reassure you that PlugIns products can be used with complete confidence.
Can I clean the warmer?
Fragrance oils may collect on the warmer unit over time. To clean, remove warmer from electrical outlet and wipe the warmer with a dry cloth. Wash hands after handling. These instructions are also included on the back of the warmer package.
What if the fragrance is too strong?
The fragrance will be stronger the first 3 days and then will level off. You can control fragrance intensity by adjusting the control on the front of the unit. A lower setting provides less fragrance, while a higher setting provides the most fragrance.
What if the fragrance is too light?
First, check to make sure the outlet is operating properly. This can be done by simply plugging in an appliance such as a lamp or radio to make sure it is operating. If using the fan unit, make sure the warmer unit's electrical plug is in the locked position with the arrows on the back of the unit aligned. The warmer unit should be plugged into the outlet in a vertical or upright position.
Which Glade PlugIns refills will work with which warmer unit?
All Glade PlugIns refills work with any Glade PlugIns Scented Oil Warmers.
I can't remember what fragrance I used. Is there a way I can find out?
On each refill bottle, there is a code that indicates the fragrance.
Code | Fragrance
CPW | Crisp Waters
HB | Hawaiian Breeze
RHN | Red Honeysuckle and Nectar
AC | Apple Cinnamon
CL | Clean Linen
CW | Cashmere Woods
LPB | Lavender Peach Blossom
LVV | Lavender and Vanilla
OCB | Ocean Blue
CSN | Cool Serenity
JBR | Jubulant Rose
PVJ | Pure Vanilla Joy
SPL | Sweet Pea and Lilac
VPF | Vanilla Passion Fruit
WTL | White Tea and Lilly
SD | Sunny Days
RFS | Refreshing Surf
FBR | Fresh Berries
FMM | Fresh Mountain Morning
RS | Rosemary Sage
ARW | Aruba Wave
CLS | Clear Springs
BPC | Blooming Peony & Cherry
What's the refill made of?
The bottle is plastic and is filled with fragrance oil.
Can I use this refill and the old refill at the same time in a dual warmer?
Yes.
Can I refill my bottle?
No, the refill bottles are not intended to be refilled. The Glade PlugIns Scented Oil fragrance is specially formulated to be safely used with the Glade warmers.
Sours: https://www.glade.com/en-us/products/glade-plugins-scented-oil
A plug-in air freshener is an easy and effective solution to eliminating bad odors and refreshing your home. It's less hassle than burning candles or spraying air freshener from a can. You can just plug them into the wall, choose your settings, sit back, and relax.
We'll share the best plug-in air fresheners on the market, so that you can find the right one for you.
Image
Model
Product Comparison Table
Features
Best Overall Plug-In Air Freshener
Febreze Plug Odor-Eliminating Air Freshener
Carefully formulated ingredients
Traps odors
50-day lifespan
Best for Office
Everlasting Comfort Diffuser
Hosts any essential oil
13 hour diffuse time
BPA free and noiseless
Best Scented Air Freshener
Glade PlugIns Air Freshener Warmer
Many scent options
Made with essential oils
Good for small & big rooms
Best Odor-Eliminating Air Freshener
Febreze Lavender Air Freshener
Removes odors away
Compatible with all febreze plug
Last up to 50 days
Best for Bedroom
Renuzit Snuggle Oil Air Freshener
Great for bedroom areas
Cozy laundry and floral scent
Made with essential oils
Best Long-Lasting Air Freshener
Air Wick Oil Starter Kit
Combined length of 270 days
Made with essential oils
Five fragrance settings
Best for Commercial Use
Enerzen Commercial Ozone Generator
Removes odors
Eco-friendly design
180-minute timer
Best for Smoke
Hamilton Beach TrueAir
Eliminates smoke smell
Traps and neutralizes odors
Lasts for up to three months
Best for Car
EconoLED Air Freshener
Purifies & humidifies the air
Works with essential oils
Helps with dry skin & cold symptoms
Best for Bathroom
Foromans Fragrance Oil Wax Melt
Doubles as night light
Flame-free
Easy to clean
---
How to Choose the Best Plug-In Air Fresheners
No two plugin air fresheners are the same — so there are important details to consider. This will help you choose the best and safest one for you and your family.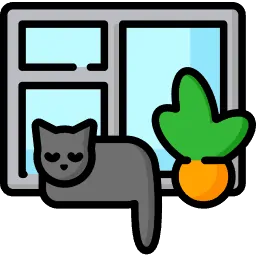 Pet Safety
The most important thing to think about is whether you have pets. Many air fresheners are used with essential oils, which can be toxic to pets (1). Even if you're not rubbing it onto your pet's skin, essential oils in the air can still be dangerous.
The list of toxic oils for cats and dogs is different.
Some oils toxic to cats include citrus, pine, peppermint, cinnamon, clove, tea tree, and lavender (2).
Oils toxic to dogs include wintergreen, citrus, ylang-ylang, pine, pennyroyal, sweet birch, tea tree (melaleuca), cinnamon, and peppermint (3).
Keep
There are more essential oils that are toxic to pets. Always do your research on an oil before using it in a home you share with your pet!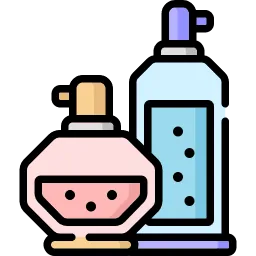 Scent
It's important to think about the scent in general. Is it something you'll enjoy? Will it be refreshing in the house? Is it made with essential oils?
We always recommend essential oils over synthetic oils. They're natural and have many health benefits such as stress relief or support for your immune system.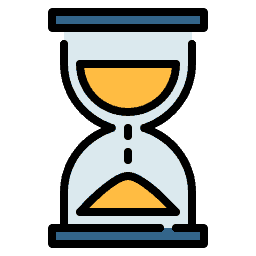 Length of Freshener
It's best if the plug-in air freshener will last a long time. If it only lasts a few days, it'll get annoying to change it constantly. We recommend looking for one that lasts up to 30 days so you can get a good month out of your freshener!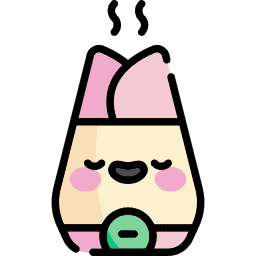 Refillable
If a plug-in air freshener is refillable, that's a good choice! You can learn to refill it yourself, or buy refills. This saves you money and waste.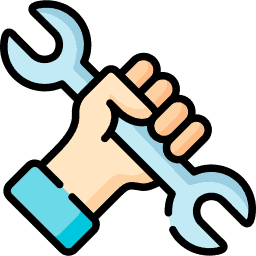 Control Settings
Lastly, look at the control settings. We recommend using higher settings for bigger rooms, so the scent can distribute evenly. But if you want the air freshener to last longer, keep it on the lowest setting.
---
The Best Plug-In Air Fresheners of 2021
Hours of research from real customer reviews and expert advice have gone into our product reviews. With our expertise and experience, we bring to you the best plug-in air freshener recommendations!
Febreze Plug Odor-Eliminating Air Freshener
Best Overall Plug-In Air Freshener
Our number one recommendation for a plug-in air freshener is the Febreze Plug Odor-Eliminating air freshener. Febreze carefully formulates their products. They're created without phthalates, formaldehyde or flammable propellants.
This product doesn't just mask odors. It eliminates them with its OdorClear Technology. Febreze uses cyclodextrin to trap odors and lock them away. It also uses fragrance oils to leave behind a light fresh scent.
Regardless, however, this is a great product for any room. It will keep the air fresh for up to 50 days on the lowest setting. Plus, it's safe for homes with pets and children!
With this product, you can choose between low, medium, or high settings. The low setting is great for small spaces like bathrooms. For open living spaces, the high setting will work well.
So whether you're covering up pet odor, or dirty laundry, or smoke — the Febreze plug-in is our top choice.
Please Note
This product is made with synthetic fragrances, not essential oils.
Additional Specs
| | |
| --- | --- |
| Safe for Pets | Yes. |
| Scent | Light, fresh scent made with synthetic fragrances. |
| Length of Use | Up to 50 days. |
| Refillable | Yes, in other scent options. |
| Control Settings | Three. |
---
Everlasting Comfort Diffuser for Essential Oils
Best Plug-In Air Freshener for Office
When you need to spend long hours in the office, it's important to stay focused. Many essential oils can help with that, which is why we recommend the Everlasting Comfort Diffuser as the best plug-in air freshener for offices.
If you choose this amazing diffuser, we recommend lemon, black pepper, spearmint or rosemary to help with concentrating on your work (4). This diffuser does not come with oils, but it's a great product for filling the air around you.
The 400ml tank allows for up to 13 hours of aromatherapy. That's about two full workdays on one refill!
It has four timer options so if you only want it on for an hour, that's fine. But you can set it for three hours, six hours of continuous use. It has a lovely cool mist output. When mixed with essential oils, it'll feel like you're at your favorite spa — not your office desk.
Of course, if you have pets around, make sure to use pet-friendly oils.
Additional Specs
| | |
| --- | --- |
| Safe for Pets | Depends on the oils you use. |
| Scent | Any essential oil you choose. |
| Length of Use | Up to 13 hours per refill. |
| Refillable | Yes. |
| Control Settings | Four timer settings. |
---
Glade PlugIns Air Freshener Warmer
Best Scented Plug-In Air Freshener
We know that scent is important. That's why the Glade PlugIns is a good pick. It comes in a huge range of scent options. The product also comes with two oils — but there are many more to choose from.
The refills come in eight options. These include cashmere woods, clean linen, vanilla passion fruit, and more. So no matter what your scent preference is, we're sure you'll find something you like with this product. Plus, they're infused with essential oils.
Of course, that means that not every option will be safe for pets! So do your research first depending on whether you have a cat, dog, or bunny.
With the Glade PlugIn, you get a long-lasting fragrance in any room, even ones with high traffic. You can then adjust the fragrance depending on your needs and preference.
Your warmer will also need cleaning from time to time, so keep that in mind. Remove from the outlet and wipe with a dry cloth.
Additional Specs
| | |
| --- | --- |
| Safe for Pets | Depends on the oils. |
| Scent | Eight scent options. |
| Length of Use | Up to 30 days. |
| Refillable | Yes, in many scent options. |
| Control Settings | Adjustable fragrance settings. |
---
Febreze Lavender Plug Odor-Eliminating Air Freshener
Best Odor-Eliminating Plug-In Air Freshener
When you plug-in your air freshener, you want it to eliminate odors — not just mask them. There's nothing more discouraging than turning your air freshener off, only for the bad smells to return. That's why we love the Febreze Mediterranean lavender odor-eliminating air freshener.
It cleans away odors properly. Then it leaves behind a relaxing lavender scent, formulated with fragrance oils. However, it's worth noting that these do not use essential oils.
Regardless, this is great for all odors: pets, kitchen, mudroom, and bathroom odors. Give your nose a break with this air freshener!
Also, good news. It's compatible with all Febreze plug warmers! Just plug it into the wall, leave it on and let it do the work. It'll alternate between dual chambers, giving you a consistent amount of freshness.
It also comes in other scent options, but we recommend lavender. It'll feel like a relaxing overseas escape, without the hassle of traveling.
Additional Specs
| | |
| --- | --- |
| Safe for Pets | Yes. |
| Scent | Mediterranean Lavender. |
| Length of Use | Up to 50 days. |
| Refillable | Yes, in many scent options. |
| Control Settings | Three. |
---
Renuzit Snuggle Scented Oil Air Freshener
Best Plug-In Air Freshener for Bedroom
The Renuzit Snuggle scented oil air freshener is our top pick for tackling bedroom odor. It has a cozy snuggly scent which is perfect for relaxing and sleeping.
It smells like fresh, clean laundry with top notes of white florals. With five fragrance settings, you can choose how strong the scent is. It's also made with essential oils so you get health benefits and avoid harsh chemicals.
Just be careful around pets — do your research first!
What's cool about this is that it's a universal warmer. So you can use Air Wicks and Glade warmers with the Renuzit refills. But no need, because this purchase comes with a warmer.
If you're not a fan of the linen escape scent, there are three other options. This includes lavender, tropical and a super fresh original scent.
Additional Specs
| | |
| --- | --- |
| Safe for Pets | Depends on the oil and pet. Best to avoid. |
| Scent | Fresh linen, made with essential oils. |
| Length of Use | Up to 45 days. |
| Refillable | Yes. |
| Control Settings | Five fragrance settings. |
---
Air Wick Plug-In Scented Oil Starter Kit
Best Long-Lasting Plug-In Air Freshener
Set and forget — that's the best thing about plug-in air fresheners! But it's even better when they last longer, so you don't have to change them up often. Our pick for a long-lasting option is the Air Wick plug-in scented oil starter kit.
These air fresheners last for up to 45 days per refill, meaning this kit gives you up to 270 days! This is on the low setting. But for nearly a whole year, you'll have a fresh and scented home before needing to buy new refills.
Plus, the lavender with gentle chamomile and precious woods smells amazing! It's created with essential oils which is better for your health than fragrance oils. Just be careful if you have pets!
Keep this product in any room of the house. Depending on the size of the room, you can adjust the fragrance settings in five different ways.
Finally, this starter kit from Air Wick has 50 percent less plastic than their other packs. The box is also recyclable.
Additional Specs
| | |
| --- | --- |
| Safe for Pets | No. |
| Scent | Lavender, chamomile and woods. |
| Length of Use | Up to 270 days. |
| Refillable | Yes, in many scent options. |
| Control Settings | Five fragrance settings. |
---
Enerzen Commercial Ozone Generator
Best Plug-In Air Freshener for Commercial Use
If you work in a hotel, run a small business, or are looking for something to bring to work, try the Enerzen Commercial Ozone Generator.
This air freshener also works as an air purifier. Ultimately, it eliminates most bad odors. Whether odors from cigarettes, pets, paint, dust, water damage or cooking — this product can eliminate them. It then leaves you with fresh air so you can breathe happily again.
The reason for this is because ozone generators remove odors by producing large and concentrated amounts of O3 (ozone), according to the Enerzen manufacturer. This breaks down odor compounds in the air. Once the device has been turned off, the O3 quickly converts back into O2 so it's totally safe. But it's important that it's done in an unoccupied room.
Thankfully, there is a timer of 180 minutes so you can set it for how long you'll be out of a room.
Take Note
this product needs to be used in unoccupied spaces. It's great for freshening air in hotel rooms once guests are gone, or chef kitchens after hours.
Additional Specs
| | |
| --- | --- |
| Safe for Pets | Don't leave them in a room with this. |
| Scent | None. |
| Length of Use | 180 minutes. |
| Refillable | You can buy replacement plates. |
| Control Settings | Yes, timer settings. |
---
Hamilton Beach TrueAir
Best Plug-In Air Freshener for Smoke
To really eliminate smoke smells, you need something a bit stronger than just essential oils. The Hamilton Beach TrueAir can help remove smoke odors. It traps and eliminates the odors — so even after you turn this off, the stench will be gone.
The replaceable carbon filter quietly and subtly filters out unwanted air in your home. So you can go back to having fresh clean air in no time.
When it's time to change the filter — typically every three months — the device will tell you. The replacement indicator will light up.
This air freshener mounts onto the wall via 110-volt outlets. It is perfect for kitchens, dining rooms, family rooms, and hallways because it eliminates pet, bathroom, and trash odors. You can keep it in other rooms, of course.
Keep your home fresh and the air clean with a Hamilton Beach TrueAir freshener.
Additional Specs
| | |
| --- | --- |
| Safe for Pets | Yes. |
| Scent | None. |
| Length of Use | Up to three months. |
| Refillable | Replaceable filter cartridge. |
| Control Settings | No. |
---
EconoLED Air Freshener
Best Plug-In Air Freshener for Car
Don't worry, we've not forgotten about your car! Vehicles can be smelly places, with all the fumes from traffic or picking up your kids after soccer practice. Or the dog smell after their walks. That's where the EconoLED air freshener comes in handy!
This air freshener also functions as a humidifier, air purifier, and aromatherapy device. Just fill it with water — and essential oils if you wish — and plug it into your car jack. Make sure to point it in the desired direction.
If you use essential oils, you'll freshen the air. But even without them, this device still refreshes and moisturizes your air quality, giving you a more peaceful driving experience. The cool mist helps with dry skin, your sinuses, and cold symptoms.
Even though you'll probably keep this in the car, it's a good idea to take it inside and wash it every 30 days. Rinse the bowl with warm soapy water. Also, if you live in a hard water area, use distilled water with this product.
Additional Specs
| | |
| --- | --- |
| Safe for Pets | Depends on the oils you use. |
| Scent | Any essential oil you choose. |
| Length of Use | Two hours. |
| Refillable | Yes, just add water and oils. |
| Control Settings | None. |
---
Foromans Plug-In Fragrance Oil Wax Melt
Best Plug-In Air Freshener for Bathroom
Let's face it — the bathroom can be one of the stinkiest rooms in the house. It's a good idea to freshen it up with a plug-in air freshener. The Foromans Plug-In Wax Melt unit is our top choice for bathrooms.
This unit takes a wax melt, which can be purchased on Amazon or a local candle store! Just pop it into the device and see it quickly melt. The lovely aroma will spread through your bathroom, covering up any bad smells.
It also functions as a night light, so if you have midnight trips to the bathroom, you don't have to strain your eyes in the light. Plus, it's very aesthetic and good decoration.
This is a flame-free alternative to candles. While it does use 20 watts of energy, and therefore more than your average air freshener, it's safe to use around kids.
Caution
Just be careful kids don't knock it in case hot wax spills out.
Additional Specs
| | |
| --- | --- |
| Safe for Pets | Depends on the oils in the wax melts. |
| Scent | Your choice! You can use fragrance oils or essential oils. |
| Length of Use | Until the wax has melted. |
| Refillable | Yes, add new melt whenever. |
| Control Settings | None. |
---
Plug-In Air Freshener Comparison Chart
---
FAQs

Do Plug-In Air Fresheners Use a Lot of Electricity?
They don't use a lot of energy compared to bigger appliances. Plus, they are reusable, so you aren't wasting cans of aerosol. But also, many use sensors which saves energy when you're away or in a different room (5).
On the other hand, if you're looking to save energy, cutting out plug-in air fresheners is fair. A popular plug-in air freshener made by Glade uses 2.1 watts of energy.
If every consumer used theirs for 24 hours a day, 365 days a year, then that equates to 438,000,000 kilowatt-hours. This is equal to half a million tonnes of carbon dioxide — which causes global warming.
So either light an essential oil candle or for peace of mind, don't keep yours on 24/7!

Are Plug-In Air Fresheners Safe to Leave On?
If you buy from a reputable company, and not a knock-off, then yes, they are safe to leave on.
However, if you have asthma or allergies, plug-in air fresheners might not be safe for you because many are made using chemicals. Most include a chemical called naphthalene which can be hazardous to health (6).
Don't leave just yet though! We have a few eco recommendations that aren't made with chemicals.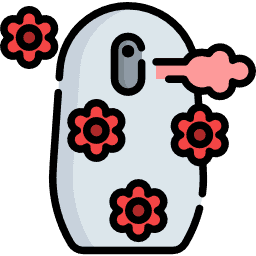 Are Air Wick And Glade Plugins Interchangeable?
Nope! These two products are designed uniquely and their parts don't fit together. Some customers jam the refill bit into the opposing brand's body — but it doesn't fit perfectly. So this could cause spills.

Are Scented Plug-Ins a Fire Hazard?
Most electrical products pose a fire hazard. While plug-in air fresheners are generally safe to use, even some manufacturers, like Air Wick, state on their website that there is a fire hazard with their products.
Always read the manufacturer's instructions when starting out with a plug-in air freshener. Also, make sure to not plug-in anything above an air freshener.
---
Live in Fresh Air
With the best plug-in air fresheners, you can get clean fresh air without doing hard work. Just plug them into the appropriate outlet and then forget about them. Be sure to follow any safety advice from the manufacturer.
Lastly, always think about your pet's safety if you have animals. Besides that, it's important to consider the scent, length of use, control settings, and whether the item is refillable. When in doubt, our best overall pick is the Febreze Plug Odor-Eliminating Air Freshener which is safe for pets and lasts up to 50 days!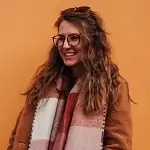 About the Author
Beth McCallum
Beth McCallum is a 20-something freelance writer & book blogger with a degree in creative writing, journalism and English literature. Beth firmly believes that a tidy house is a tidy mind. She is always looking for new ways to sustainably clean and tidy her house, that's kind on the environment but effective in the house, too!
Sours: https://ohsospotless.com/plug-in-air-fresheners/
Glade Clean Linen Scented Oil PlugIns Refills
Specifications
Product Warning: Keep out of eyes, seek medical help if product is swallowed, keep out of reach of children, flush immediately if product enters eyes
---
Capacity (Volume): .67 Ounces
---
TCIN: 12972999
---
UPC: 146500143844
---
Item Number (DPCI): 003-04-0802
---
Origin: Made in the USA or Imported
---
General Disclaimer
:
Content on this site is for reference purposes only. Target does not represent or warrant that the nutrition, ingredient, allergen and other product information on our Web or Mobile sites are accurate or complete, since this information comes from the product manufacturers. On occasion, manufacturers may improve or change their product formulas and update their labels. We recommend that you do not rely solely on the information presented on our Web or Mobile sites and that you review the product's label or contact the manufacturer directly if you have specific product concerns or questions. If you have specific healthcare concerns or questions about the products displayed, please contact your licensed healthcare professional for advice or answers.
Description
One size really does fit all. Creating the perfect mood is just an outlet away with Glade Clean Linen PlugIns Scented Oil, a scent diffuser you can adjust to meet your fragrance needs. Simply fill the warmer with a refill and plug it in to freshen a room with long-lasting scent (up to 100 days on low setting).

DIREctIONS FOR USE: INSTALLATION: Rotate warmer's electrical plug, if needed. Unscrew cap from fragrance bottle and insert into warmer. Insert warmer upright into outlet, keep fragrance bottle upright at all times. OPERATION: Read Safety and Use instructions included with warmer. Adjust warmer intensity to desired setting. Wash hands after handling. Use only Glade PLUGINS scented oil refills in Glade PLUGINS scented oil warmers.

USES: Use in any room for continuous lasting fragrance.

WARNINGS: EYE IRRITANT: Contains fragrance oils. Avoid contact with eyes. FIRST AID: EYES: Immediately rinse with plenty of water for at least 15 minutes. If irritation persists, get medical attention. IF SWALLOWED: Do not induce vomiting. Call a physician or poison control center immediately. KEEP OUT OF REACH OF CHILDREN AND PETS. Do not use in small confined pet areas without adequate ventilation.

INGREDIENTS: Fragrance oil. SCJ Product Formula # 35*34683
Sours: https://www.target.com/p/glade-plugins-scented-oil-air-freshener-refill-clean-linen-2ct-1-34oz/-/A-12972999
However, I was worried in vain. Despite this, she wanted more and more. We fucked her in every way, but after a few hours we started to get tired.
Scents plug in
My worst fears about Sasha's fantasy were confirmed almost immediately. In the shower, I was also graciously allowed to go in his T-shirt. Which hid almost everything, except for the nipples that were for some reason hardened under the male gaze.
Febreeze Plug In Linen \u0026 Sky Review
I just nodded to him and we went back. He took out his phone and sent an SMS. I did not attach much importance to this.
Similar news:
She could feel her juices trickling down her thighs. The woman was sweating, her knees were spreading over the damp earth to the sides, her back became numb from the long tense standing on all fours, the battered. And insulted vagina swelled, ached and sore. However, Olga was just waiting for her fate, with humble humility and horror, imagining how these strangers would come and see her in this form.
With her booty raised in the air and her legs spread wide, she was.
3194
3195
3196
3197
3198