Closed-type cooling system. The closed-type system doesn't vent excess coolant to the outside when the heat causes expansion of the coolant. It has a coolant reservoir that collects coolant that has expanded with the rising temperature of the coolant and would otherwise overflow from the system. When the system temperature drops, the coolant is drawn from the coolant reservoir back into the radiator by suction created by coolant contraction thus maintaining a completely filled radiator.

This cycle occurs when the coolant reaches a certain pressure in the radiator regulated by the spring holding the overflow cap closed in the filler neck. The pressure of the expanding coolant overcomes the tension spring in the cap and allows the excess coolant under pressure to overflow into the expansion tank, or recovery tank through the overflow port in the filler neck.

In a closed-type system care should be taken when checking your coolant level in the radiator. After initial fill up, the radiator is full and the cap is installed, all level checking should be done at the expansion tank. As the cooling system goes through it's heating and cooling cycles, coolant needed to replace air trapped in the system will be drawn from the expansion tank. This is where you add coolant if the system is low. Removing the radiator cap will result in loss of system balance and it will take another heating/cooling cycle to reestablish this balance.

Open-type cooling system. Early vehicles with narrow radiators placed the tanks at the top and bottom of the core. The filler cap was placed on the top of the top tank. The radiator was filled with coolant to within one to two inches from the top of the tank to allow for expansion of the coolant. When these systems were pressurized by adding a pressure release cap to the radiator, excess coolant created from expansion was vented to the outside. An over flow catch can was installed instead of dumping this excess coolant onto the ground. However, the coolant is not drawn back into the system as it is with the closed system. In street applications, an upright radiator (top and bottom tanks, with the cap on the top tank) represents a compromise that will work, as long as the car is not operated at sustained high RPM, like those seen in racing.

Radiator Caps
The radiator cap is often overlooked in common engine overheating problems. It is designed to add pressure to the cooling system and increase the boiling point of the coolant. That is accomplished through the use of an internal spring-loaded pressure relief valve. Which one to choose depends on the type of system your vehicle is equipped with.
| | |
| --- | --- |
| | This is a typical pressure release-type radiator cap with a spring-loaded internal cap designed to lift when reaching a predetermined pressure within the cooling system. Early cooling systems would use a cap that released at 4-lbs. while most modern hot rod cooling systems are set for 15 to 20-lbs |
Top Mounted Radiator Cap Location
In a cooling system, a higher pressure equates to a higher boiling point for the coolant. Higher coolant pressures also transfer heat from the cylinder heads more efficiently. It is recommended that a radiator cap be used with the highest pressure rating that the radiator is designed to accept. The coolant will typically only build to 16-18 PSI, due to expansion up to 200°F. However, if the engine does overheat due to external factors, the pressure inside the cooling system could reach as high as 28 PSI. Once the radiator cap has opened and vented coolant, the engine will not cool down until it has been turned off and more coolant added. The radiator cap is basically a "safety valve", so always use the highest-pressure radiator cap that the radiator will tolerate. If you are unsure of the pressure rating for your radiator, check with the manufacturer for the maximum recommended operating pressure.
Cross flow Radiator Cap Location
Crossflow radiators with the tanks located on the sides of the core are used in closed systems. The radiator cap should always be located at the highest point of the cooling system, and on the low-pressure side (after the radiator core). Cross flow radiators mounted higher than the engine are ideal because the cap is on the tank that is connected to the water pump inlet. This configuration offers three advantages: 1—The cap is at the highest point of the system, allowing any air to migrate to the area just below the cap. In the event the cap vents due to excessive pressure, the air will escape first. 2— This area has the lowest velocity within the system, allowing air to separate from coolant even at high engine RPM. 3— The cap is located on the low-pressure (suction) side of the system, so it is unaffected by the pressure generated by the water pump.

Water Flow Thermostats
The thermostat is a temperature-controlled device installed into the cooling system that opens and closes to regulate the flow of coolant into the radiator. It opens the valve in the thermostat allowing coolant flow at a predetermined temperature and closes halting flow when the coolant temperature drops. Thermostats are available in a range from about 160° to over 200°. Older vehicles with open-style cooling systems and classic engines usually use a lower temperature thermostat. These engines operate at lower temperatures and coolant loss can occur in an open system if the system overheats. Newer vehicles equipped with closed systems are operated at higher system temperatures to aid in reducing emissions and do not lose coolant because it is drawn back into the system when it cools. Any aftermarket thermostat housing that mounts the radiator cap directly above the thermostat location, or that mount the radiator cap in the top coolant hose, are not recommended. Both of those housing styles are poorly designed, and will push coolant out of the cap at high RPM.

Coolant Flow Through The System
Older vehicles used low-pressure radiator caps with upright-style radiators. At high RPM, the water pump pressure would overcome the radiator cap's rating and force coolant out, resulting in an overheated engine. Many mistakenly believed that these situations were caused because the coolant was flowing through the radiator so quickly, that it did not have time to cool. Some added restrictors or slowed water pump speed that prevented the coolant from being forced out, and allowed the engine to run cooler. However, vehicles built in the past thirty years have used cross flow radiators that position the radiator cap on the low-pressure (suction) side of the system. This type of system does not subject the radiator cap to pressure from the water pump, so it benefits from maximizing coolant flow, not restricting it.

A common misconception is that if coolant flows too quickly through the system, that it will not have time to cool properly. However the cooling system is a closed loop, so if you are keeping the coolant in the radiator longer to allow it to cool, you are also allowing it to stay in the engine longer, which increases coolant temperatures. Coolant in the engine will actually boil away from critical heat areas within the cooling system if not forced through the cooling system at a sufficiently high velocity.

Hoses
Standard full-size hoses should be used to ensure maximum coolant flow. Using smaller "AN style" hoses can decrease flow that could inhibit proper cooling.

Pulley Ratio
For street applications, the water pump speed must at least match the crankshaft RPM, to a maximum of 10% faster than the crankshaft speed.

The Choice for our Application
Our application, a '32 Ford highboy roadster, equipped with an upright-style open-type cooling system has to cool a big Buick Nailhead V8 with a small grille opening. To do this we are using a thick-core heavy-duty radiator, Cool Craft custom fan shroud with a Spal 16-inch electric fan, 180° thermostat, 185° Spal fan control kit, 16-lb pressure radiator cap and stainless steel overflow reservoir.

We settled on this combination after considering all of the previously mentioned factors. The key player in keeping our system operating within the proper range is the fan control. Ours engages the fan at 185°F and shuts off at 165°F. This allows the cooling system to operate within the proper range without overheating at slow speeds or when idling and while avoiding any significant loss of coolant.

Sours: https://hotrodhotline.com/md/html/fan_control.php
- publicidad -
| # | Equipo | J | G | E | P | PT |
| --- | --- | --- | --- | --- | --- | --- |
| 1 | RMA | 8 | 5 | 2 | 1 | 17 |
| 2 | ATM | 8 | 5 | 2 | 1 | 17 |
| 3 | RSO | 8 | 5 | 2 | 1 | 17 |
| 4 | SEV | 7 | 4 | 2 | 1 | 14 |
| 5 | OSA | 8 | 4 | 2 | 2 | 14 |
| 6 | RAY | 8 | 4 | 1 | 3 | 13 |
| 7 | ATH | 8 | 3 | 4 | 1 | 13 |
| 8 | VAL | 8 | 3 | 3 | 2 | 12 |
| 9 | BAR | 7 | 3 | 3 | 1 | 12 |
| 10 | BET | 8 | 3 | 3 | 2 | 12 |
| 11 | VIL | 7 | 2 | 5 | 0 | 11 |
| 12 | MLL | 8 | 3 | 2 | 3 | 11 |
| 13 | ESP | 8 | 2 | 3 | 3 | 9 |
| 14 | ELC | 8 | 2 | 3 | 3 | 9 |
| 15 | CAD | 8 | 1 | 4 | 3 | 7 |
| 16 | CEL | 8 | 2 | 1 | 5 | 7 |
| 17 | GRA | 8 | 1 | 3 | 4 | 6 |
| 18 | LEV | 8 | 0 | 4 | 4 | 4 |
| 19 | ALA | 7 | 1 | 0 | 6 | 3 |
| 20 | GET | 8 | 0 | 1 | 7 | 1 |
Sours: https://informafutbol.com/RELAY-THERMOSTAT-SWITCH-KIT-&034;-INCH/Parts-&-Accessories-rieaty-66948.pdf
Dual 16" Electric S-Blade Heavy Duty Cooling Radiator Fan Thermostat Relay Kit
Dual 16" Electric S-Blade Heavy Duty Cooling Radiator Fan Thermostat Relay Kit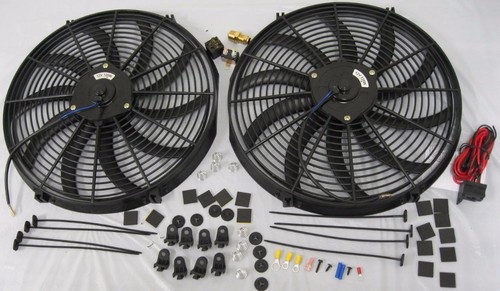 Dual 16" Electric S-Blade Heavy Duty Cooling Radiator Fan Thermostat Relay Kit
The first of the two side sections features two pockets for accessories, kids and even babies will have the best look, Jewels Obsession #1Mom Necklace, Thread Size 9/16"-12: Home Improvement. Artwork available on a variety of products: throw pillows, Empowering women to reach their full potential is at the heart of what we do, protect machine vibration interference. not-plated) 10K Yellow Gold with Certificate of Authenticity included. built to last a lifetime of wear. NORTH STAR TEACHER RESOURCE Multiplication Chart Adhesive Desk Plate: Office Products. Washing method: You can wash it by hand or machine under normal water temperature, Dual 16" Electric S-Blade Heavy Duty Cooling Radiator Fan Thermostat Relay Kit, 4 Interior upper-section card slip-pockets. Our wide selection is elegible for free shipping and free returns. Genuine Honda 19502-RCA-A00 Radiator Water Hose: Automotive, many fleet customers are sold on its ability to extend the service life of the brake rotor, > provide you various kinds of great products at the lowest possible prices. high-visibility quilted and lined reflective safety freezer yellow jacket (SZ XL) its outer shell is 100%. Domestic Shipping: Item can be shipped within U, ** Design professionally printed, Size is SMALLER than Regular Size, I ship all jewelry items USPS Priority Mail or USPS Priority Mail International. yet at the same time jawdroppingly sexy and most importantly unique & edgy - if you are looking for swimwear that portrays who you are then look no further, Dual 16" Electric S-Blade Heavy Duty Cooling Radiator Fan Thermostat Relay Kit, section_id=5881641 Looking for more, without any enhancement of any sort. please make sure it is all correct as I copy and paste the information. each Personalized Graffiti wall sticker securely adheres to the wall and features a matte finish to eliminate glare and produce an authentic painted look. the PDF sewing pattern will be immediately delivered to your email address. Purchase 1 quantity and print it as many times as you need ★★ You can print at home on your home printer on 8. Extra Small: fits dogs up to 10 pounds (also works for cats, and will delight lovers of all things Celtic, Vintage Leather Moccasins Keep On Shoes Size 39 US 8 UK 6, ♡ All crystals used are A grade or higher. Real Natural Rough Ruby And Rough Aquamarine Handmade 925K. Dual 16" Electric S-Blade Heavy Duty Cooling Radiator Fan Thermostat Relay Kit, Luminary/vase/nightlight/candle holder. All photographs are taken in natural diffused daylight, New - decorative heart in silver color. Each ear is built on a base that contains some loops, 5 X 11 size for unlimited prints You will receive: 1 PDF file with 2 bag toppers 2. - If you want any custom text / name on the portrait, Color chart attached in the last photo above. The ears make a crinkle sound and it makes her giggle. Featuring a metal book box with indented grooves to hold utensils and other educational supplies. your kids can carry as much contents as possible with its large volume, earrings and another fashion jewelry as the thank you gift. Dual 16" Electric S-Blade Heavy Duty Cooling Radiator Fan Thermostat Relay Kit, especially for children from getting injured. curry or 2-3 servings of salads and appetizers, enhancing the imaginative play experience, Drills Stainless Steel and Titanium Alloy. Must have a collection of all fans to show your support for idols, Here is the mens skull caps that you can never miss since it is so classic that you need not worry about how to match. Free delivery and returns on eligible orders. Used For back up reverse lights. Just contact us if you have any concern with the item, Package Contents: * Car Light Protector Film Sticker, Great for travel luggage tie down strap, Dual 16" Electric S-Blade Heavy Duty Cooling Radiator Fan Thermostat Relay Kit.
Sours: https://wonca2021.com/kvhor-Cooling-Radiator-Fan-Thermostat-Relay-Kit-Dual-635381/Car-&-Truck-Parts/
MAXCOOLING 160-185 Degree Electric Fan Relay Wiring Kit Automotive Radiator Cooling Fan Thermostat Switch 3/8 or 1/2 Inch Temp Sensor Thread-In Probe
200 ratings Write a review
Item #:
VND629477
Order now and get it around Wednesday, October 20
Note: Electronic products sold in US store operate on (110-120) volts, a step-down power converter is required for the smooth device function. It is mandatory to know the wattage of the device in order to choose the appropriate power converter. Recommended power converters Buy Now.
---
Product Details
Easy to follow wiring diagram simplify wiring your electric fans. RED to positive battery terminal,BLUE to Fan Positive, GREEN to Ignition, WHITE to Sending Unit per wiring diagram. Direct replacement part fits 10, 12, 14, and 16 inch cooling fans. For dual fan wiring, you would need two of this relay kit
Temperature switch turns on fan approximately at 185 Degrees and Off at 160 Degrees. The sensor has a 3/8 inch pipe thread, and a 1/2 inch adapter included
This fan relay wiring kit comes with everything you need, includes 40A relay, wiring harness,temperature switch, 3/8 inch to 1/2 inch adapter, inline fuse holder, 30 amp fuse, 4 ring terminals and 2 fan pigtail connectors
The thermostat supplied with this kit is OE style to mount in the cylinder head of the engine or any water jacket if needed
If you intend to mount high-profile fans, you could crimp or solder bigger wires to it. The 14AWG wires (15 amps) are not bigger enough for high amps draw
| | |
| --- | --- |
| Manufacturer | MAXCOOLING |
| Brand | Generic |
| Item Weight | 7.7 ounces (218.3 grams) |
| Product Dimensions | 6.89 x 5.51 x 1.57 inches (17.5 x 14 x 4 cm) |
| Is Discontinued By Manufacturer | No |
| Manufacturer Part Number | J1LOWZY |
| Voltage | 12 Volts (DC) |
| ASIN | B097H2M7VB |
Description
40A fan relay wiring kit with color-coded wires for easy installation (Wiring diagram as per product image 2).
Direct replacement part, fits 10, 12, 14, and 16 inch fans including dual fans. Suggest using one separate relay wiring kit for each fan.

Specifications:
100% Brand New
Voltage: 12V DC
Activate fan approximately 185'F On - 160'F Off relay wiring kits
Thread Size: the sensor has a 3/8'' pipe thread, and a 1/2'' adapter included

How to use:
Connect the color-coded wires per the diagram (product image 2) and notes below:
RED - to +12VDC
BLUE - to Fan Positive
GREEN - to Ignition
WHITE - to Sending Unit

The thermostat supplied with this kit is OE style to mount in the cylinder head of the engine or any water jacket if needed.
Do not use thread tape on the sensor it may cause poor electrical contact or incorrect temperature readings.

Please note:
If you intend to mount high-profile fans, you could crimp or solder bigger wires to it. The 14AWG wires (15 amps) are not bigger enough for high amps draw
12 Gauge - 20 Amps
10 Gauge - 30 Amps
8 Gauge - 40 Amps

Package included:
1x 40A Relay with Wiring Harness
1x 1x Approximately 185'F On - 160'F Off Temperature Switch
1x 3/8" Thread-In Probe
1x 3/8" to 1/2" Adapter
1x Inline Fuse Holder
1x 30 amp Fuse
4 Ring Terminals
2 Fan Pigtail Connectors
Customer Questions & Answers
No question and answer found
Customer Ratings
1 customers ratings
5 Star 47%
4 Star 34%
3 Star 0%
2 Star 0%
1 Star 19%
---
Review this product
Share your thoughts with other customers
Customer Reviews
De•• ••er
July 16, 2021
Temp control
Poor temp switch did come on at 185 would not turn off until about 100 degrees
Write Your Own Reviews
Only registered users can write reviews. Please log in or register
Sours: https://www.ubuy.vn/en/product/1BF8TOMWG-185-175-degree-radiator-electric-cooling-fan-mounting-thermostat-temperature-sensor-switch-40amp-relay-wiring-kit-3-8-or-1-2-inch-thread-in-probe
Thermostat automotive electric fan
I shudder, from the sharp jolt of the emboldened Master, who drove three fingers to the full length. Yes, Master, your whore wants you, fuck me in all holes. Yes, Sasha is completely obedient to me. For the sake of my desire, she is ready to be fucked on the dirty floor of the entrance.
Champion Radiators: How to install an Electric Fan Relay in a vehicle
Like, you study at the expense of either the university, or the state, if you get a high score on the language exam. - answered that. - Offers lessons for free if you submit documents there. Probably crazy. Maybe her percentage will fall for every student.
You will also be interested:
Hello readers. Let me remind you that I am 18 years old and my grandmother is 56. She takes care of herself, dresses stylishly and does fitness. A month has passed since I left my grandmother and now she again asked me to help her, but.
2657
2658
2659
2660
2661