Tattoo artist Lee Stewart has cultivated her own unique style, one that emulates the visual texture of a paintbrush on canvas. She calls them "brushstroke tattoos." Influenced by the street art of Berlin and East Asian ink wash painting, Stewart's designs range simple calligraphies to intricate models of animals and flowers.
Stewart got her start in Estonia, where she was coached traditionally in the technical aspects of tattooing. She began honing her craft in 2007, a time when Eastern European tattoo aesthetics were rooted primarily in what Stewart describes as, "tribal designs and the strong traditions of Slavic criminal tattooing."
During her time as an apprentice, she studied the flow of the human body and the anatomical importance of placement. Stewart tells The Creators Project her goal is, "not simply to reproduce an appearance of a subject onto the skin, but rather to create custom designs that capture an expressionistic spirit of the subject."
A photo posted by Lee Stewart (@_leestewart) on May 2, 2016 at 5:55pm PDT
Through these dynamic, sweeping gestures, Lee recreates the trailing flare of a paintbrush on canvas. This approach allows her to not only insert movement into her tattoos but the depict the essence of their character. She likes to focus on flux and perfecting the composition of her work, all the while, "eliminating useless detail," a perspective she says pushes her work into the abstract.
"Abstract work is a great challenge of perfecting composition with balance of weight and depth, and making the flow of the piece match and compliment the general build and curvatures of the body at hand, so that the right parts of the body can be accentuated," she explains.
Good placement, she says, is everything: "Form flattering tattoos will become alive, when the person moves the limb, that the tattoo is placed on. The piece is no longer an inanimate interpretation of a figurative subject: it breathes, moves and follows the person it's on." Stewart sees tattooed bodies as living, walking contemporary art exhibitions. This means that when she's working with someone that already has tattoos, she'll curate her work to fit in with the other pieces as a whole.
Check out more of her work below:
Added a #catfish and a #frog (seen swimming away) to the underwater leg-sleeve in Sydney. Can't wait to continue even further! #avantgarde #avantgardetattoo #brushstroke #brushstroketattoo #fishtattoo #marineanimals #sydney #australia #btattooing #blaxckink #blacktattooart #darkartists #tattoo2me #blackworkerssubmission #tattooful #tattooistartmag #tattoosnob #inked #inkedmag #taot #blacktattoomag #inklife #equilattera #radtattoos #tattooersubmission #tttism #inkstinctsubmission #skinartmag

A photo posted by Lee Stewart (@_leestewart) on Mar 29, 2016 at 7:28pm PDT
A photo posted by Lee Stewart (@_leestewart) on Nov 26, 2015 at 6:30pm PST
See more of Lee Stewart's brush stroke tattoos on Instagram and on her website.
Related:
A Man Let a Monkey Design His Back Tattoo
Tattoo Artist Covers Bodies with Sacred Geometry and Mythological Animals
This Model Got Tats Tracing 110 Years of American Tattoo Art
Tattoo Art Takes Over The Museum of London
Tagged:EuropeInkCreatorsTattooAbstractMovementbodyGesturepainteasternbrushstrokesEast Asian Ink wash paintingberlin street artlee stewart
ORIGINAL REPORTING ON EVERYTHING THAT MATTERS IN YOUR INBOX.
By signing up to the VICE newsletter you agree to receive electronic communications from VICE that may sometimes include advertisements or sponsored content.
Sours: https://www.vice.com/en/article/d749gw/paintbrush-brushstroke-black-ink-tattoo-artist
Tattoo FAQ
How old do I need to be to get a tattoo?
– The Minimum age to get Tattooed in the State of Texas is 18. No exceptions. You must present a Valid ID before getting Tattooed.
Does it Hurt?
– Although some areas of the body hurt more then others. In general, Yes Tattoos hurt.
How much does it cost?
– The cost of a tattoo depends on many factors. The size, the design, the location. The Studio minimum is $70. The price of your tattoo will be determined when you talk with your artist.   Just like the price for the gas you put in your car or the price for that sandwich you just ate wasn't negotiable, the price of your tattoo isn't either.
DON'T HAGGLE THE PRICE-  This is extremely insulting to your artist.
If you feel the price is too high, you may want to reconsider getting a tattoo.
Can I bring my own design?
– Absolutely! We welcome any custom or artwork that you have.
Sours: http://www.friscotattooshop.com/tattoo-faq/
20 Flawless Brush Stroke Style Tattoos
Paint these gorgeous brush stroke style tattoos flawlessly with ink and blood on living, breathing canvases.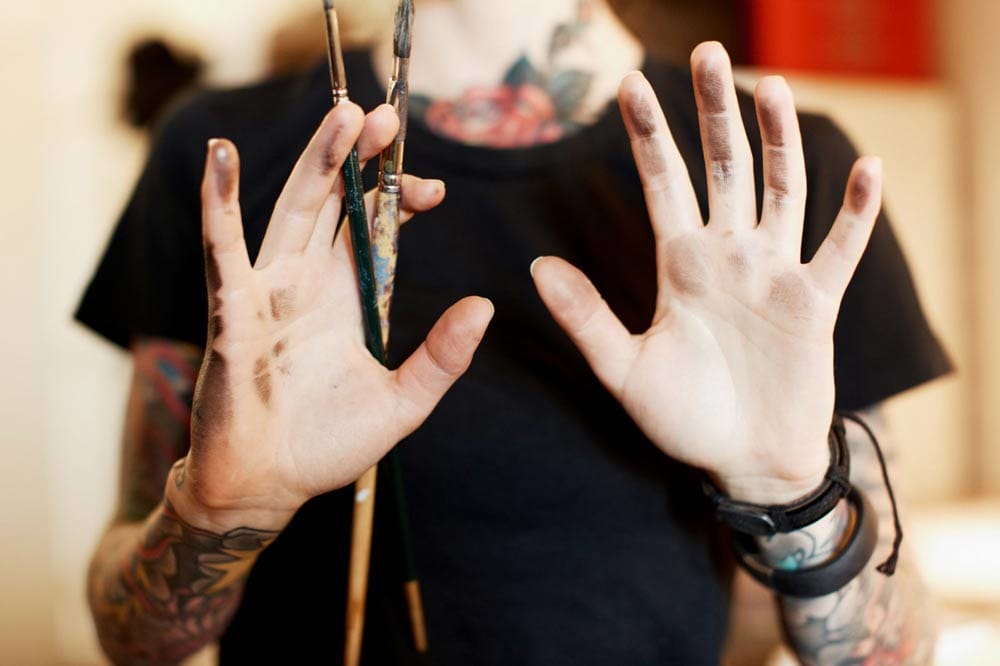 The brush stroke style tattoo has been around for a while now but isn't really given much attention because at first glance, it's very similar to blackwork and people often opt for the free-flowing feel and toned down palette of watercolour tattoos. But brush stroke tattoos also possess the well-loved 'traditional art' vibe of watercolour tattoos.
Looking for a tattoo artist?
That's why we're here. No matter your idea, budget or location, we will help you find the perfect artist for your next tattoo.
Get started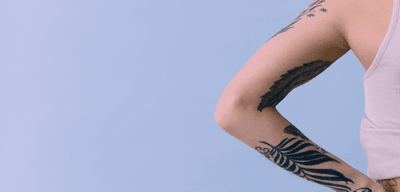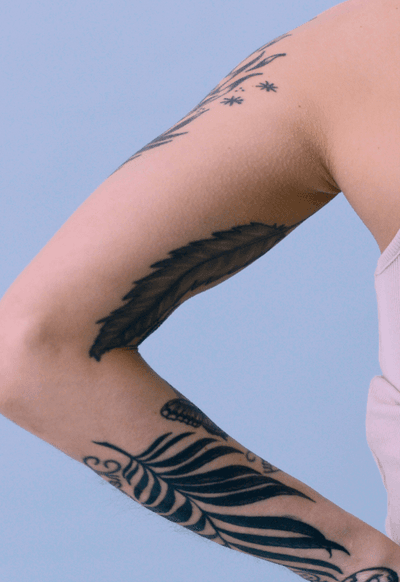 Most brush stroke tattoos possess characteristics of sumi writings. There's often the distinct ink blot and gap in heavy, black strokes which pretty much sums up brush stroke style tattoos.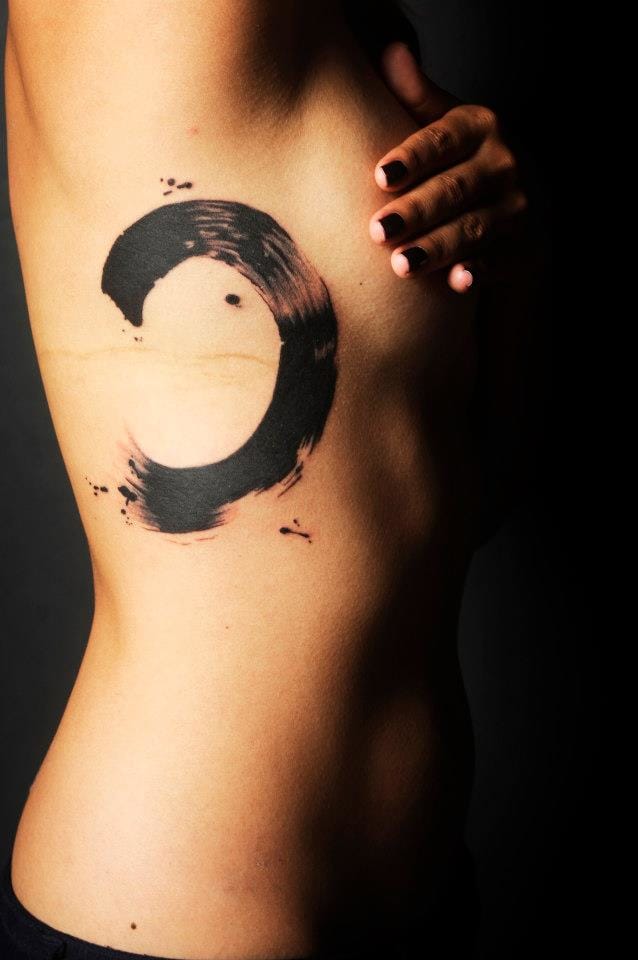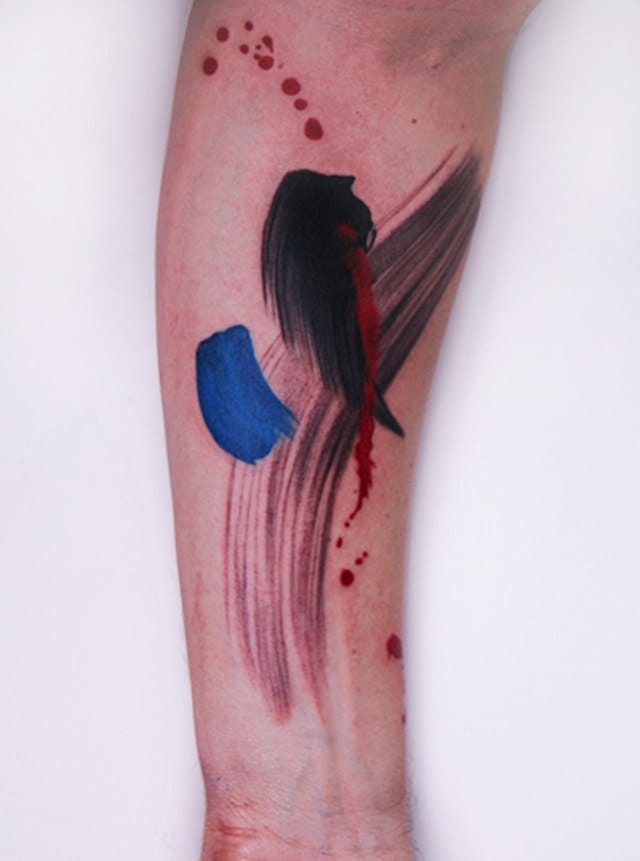 Even random brush strokes like the one above still looks pretty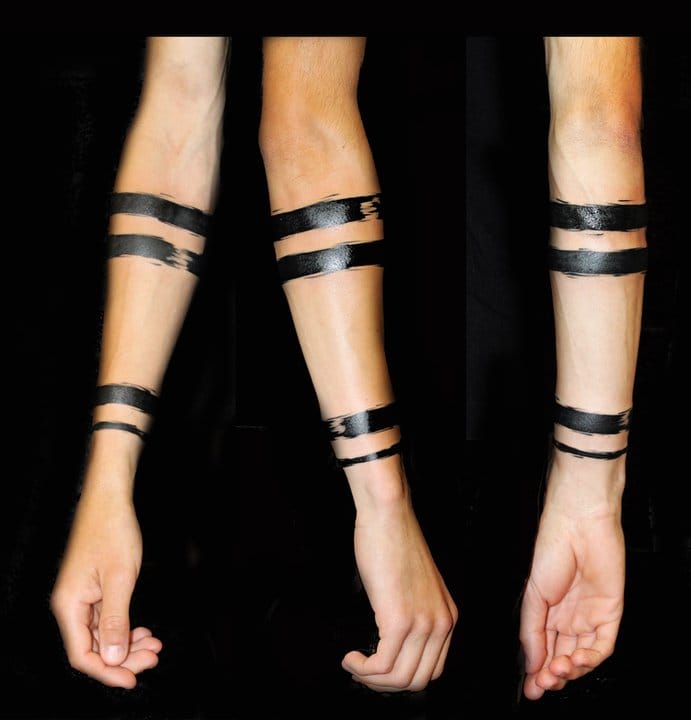 Giving the standard arm band tattoo an artistic twist.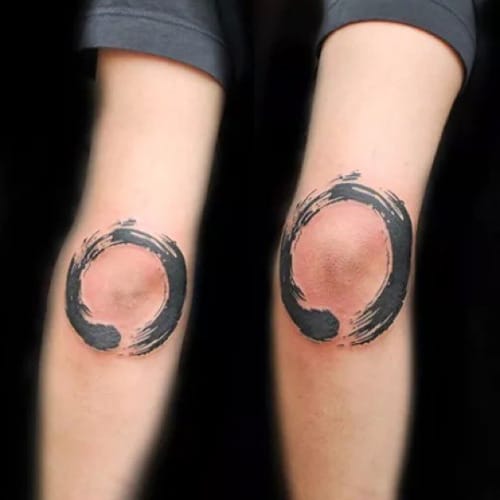 The Enso can be seen in many brush stroke tattoos mainly because it's designed that way, in sumi. The symbol stands for the Zen Buddhist, symbolising the universe, nothingness, and enlightenment.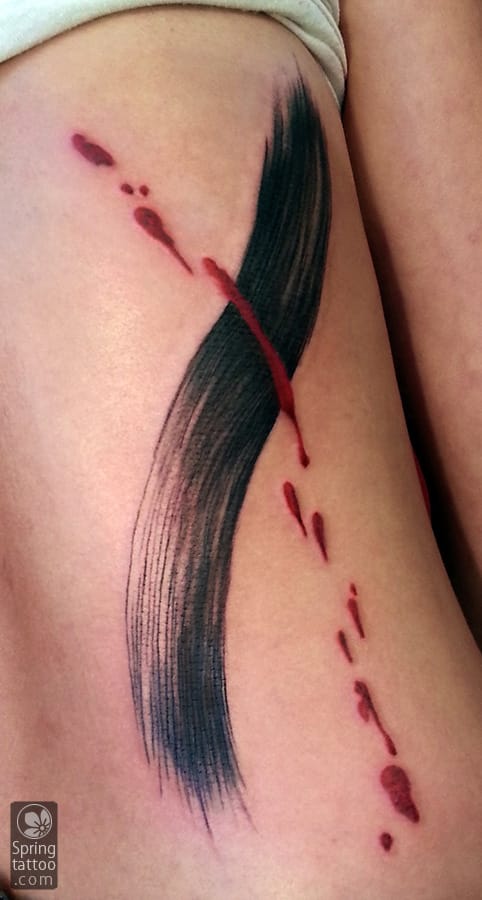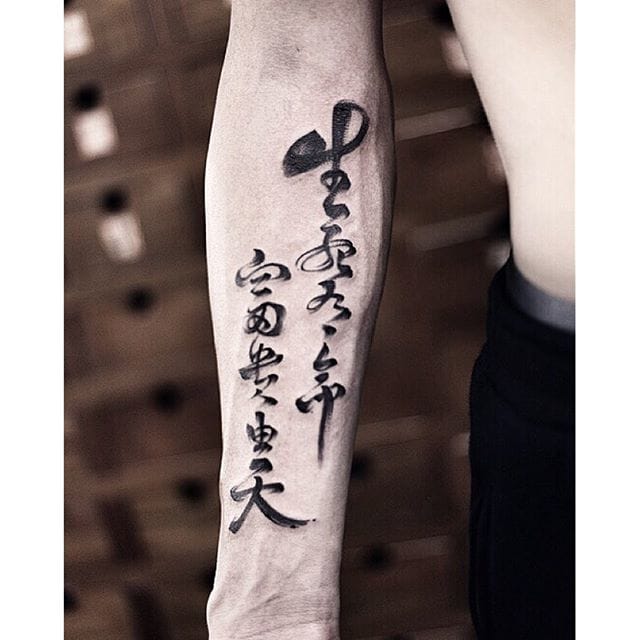 One of my personal favourite brush stroke tattooists is the Instagram user, Beijing-based newtattoo. His/her works are tattooed on the skin as if it's ink on paper. The flow and absoluteness is incredible.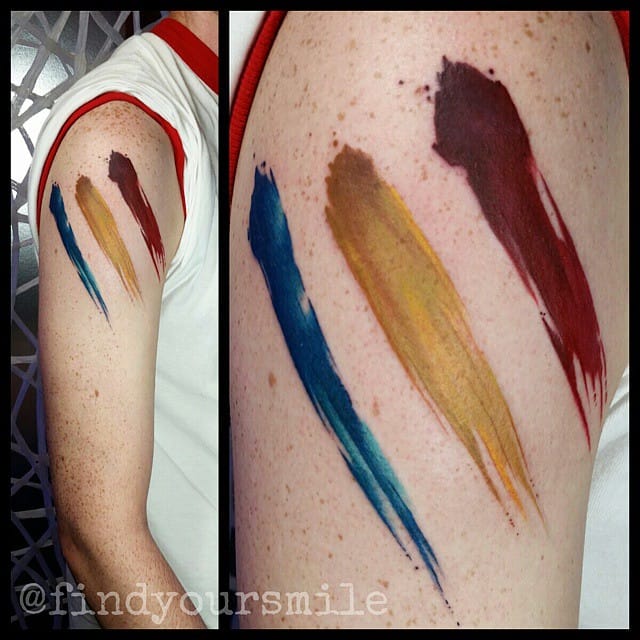 Choose your own palette!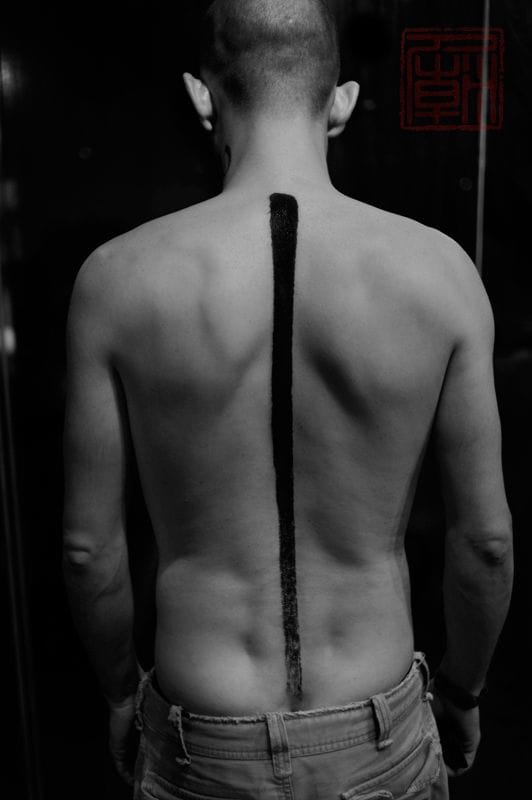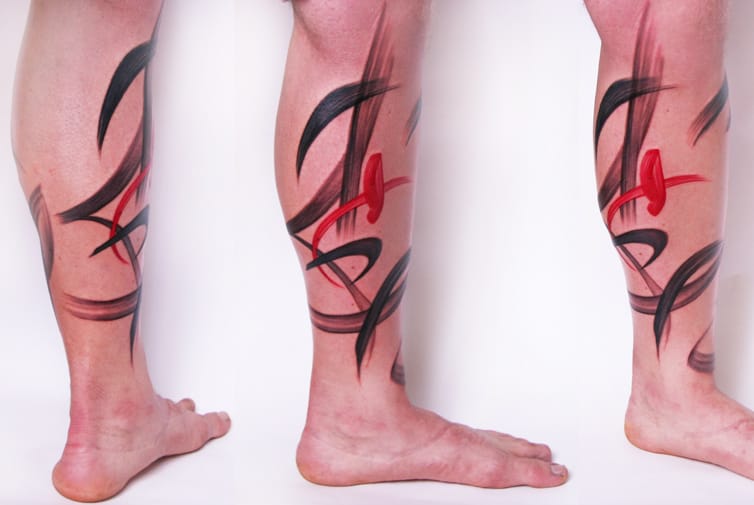 Go for smooth, intersecting lines if blots don't appeal to you.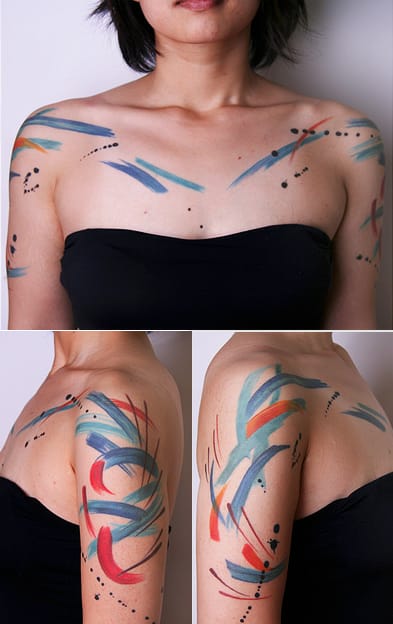 With these tattoos, you're always going to look like you're working on your next big project.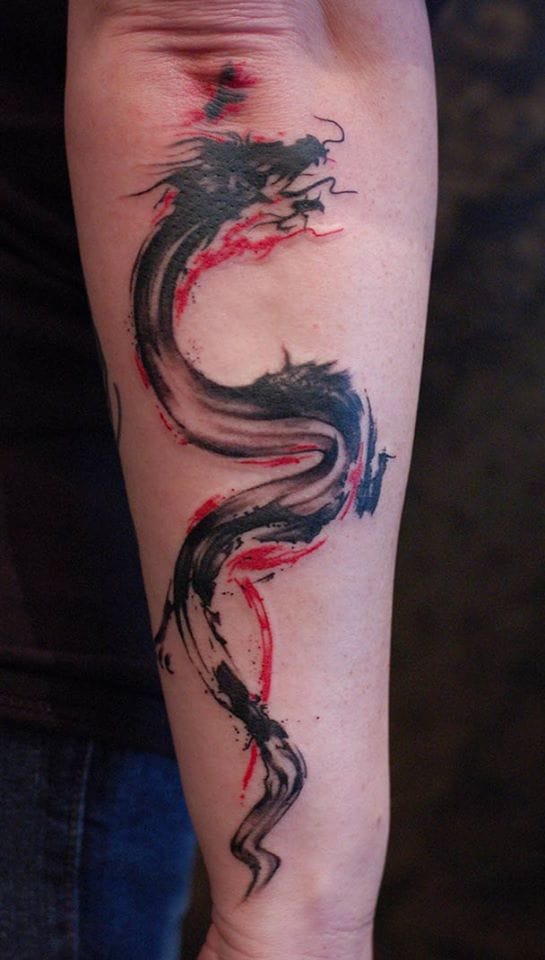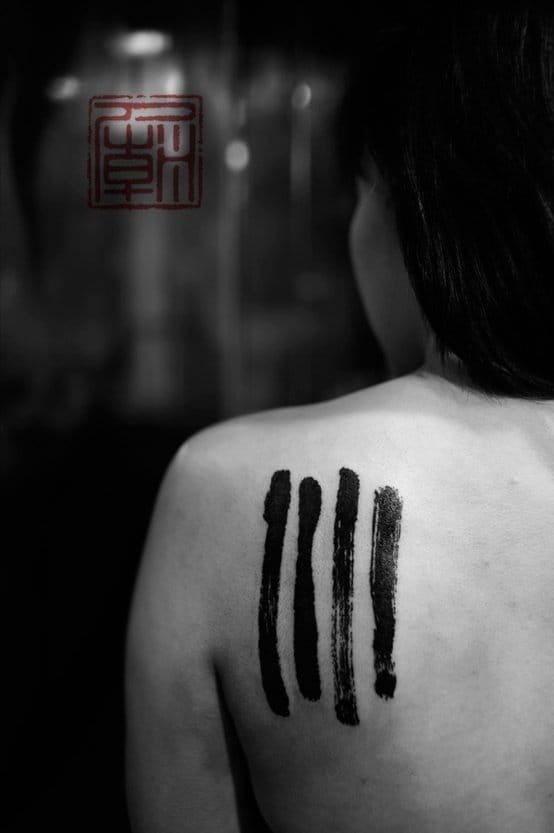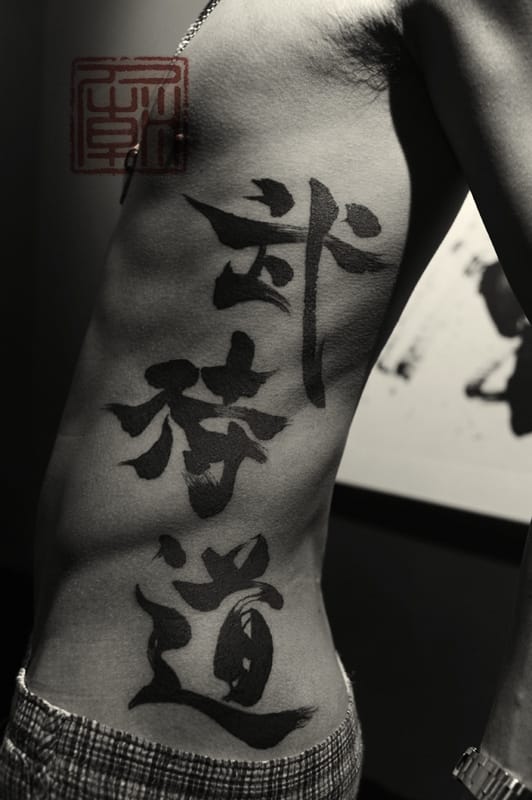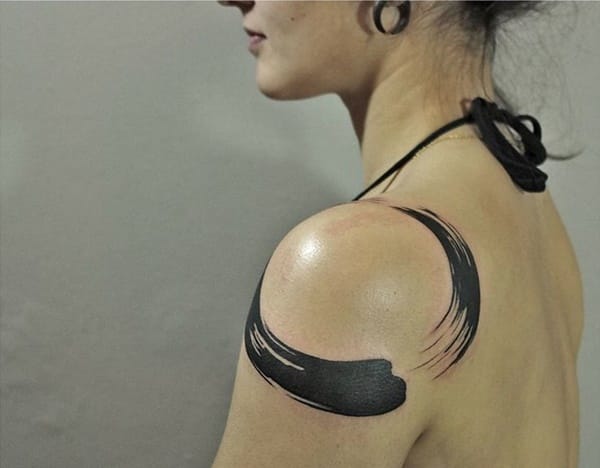 A beautiful Enso tattoo done right in smooth, brush stroke style.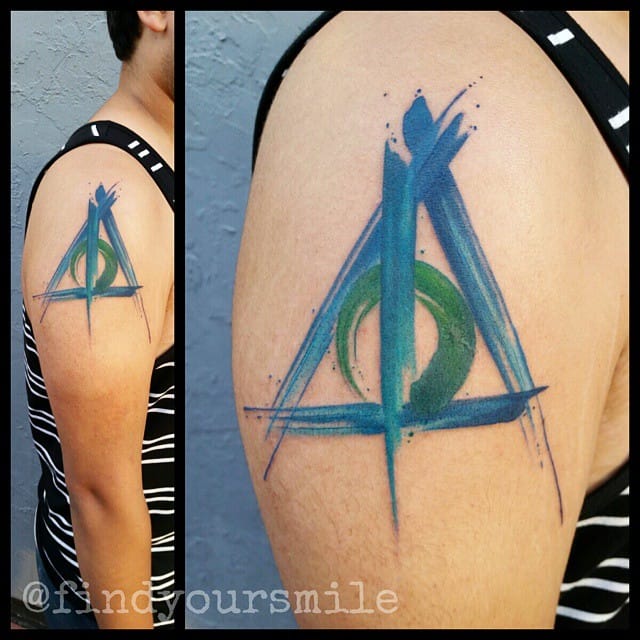 Wearing your fandom loud and proud!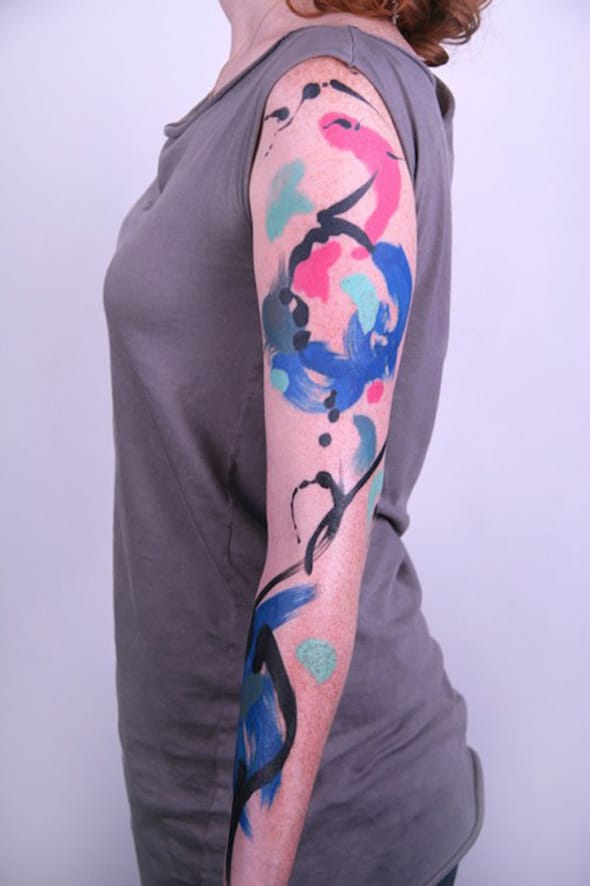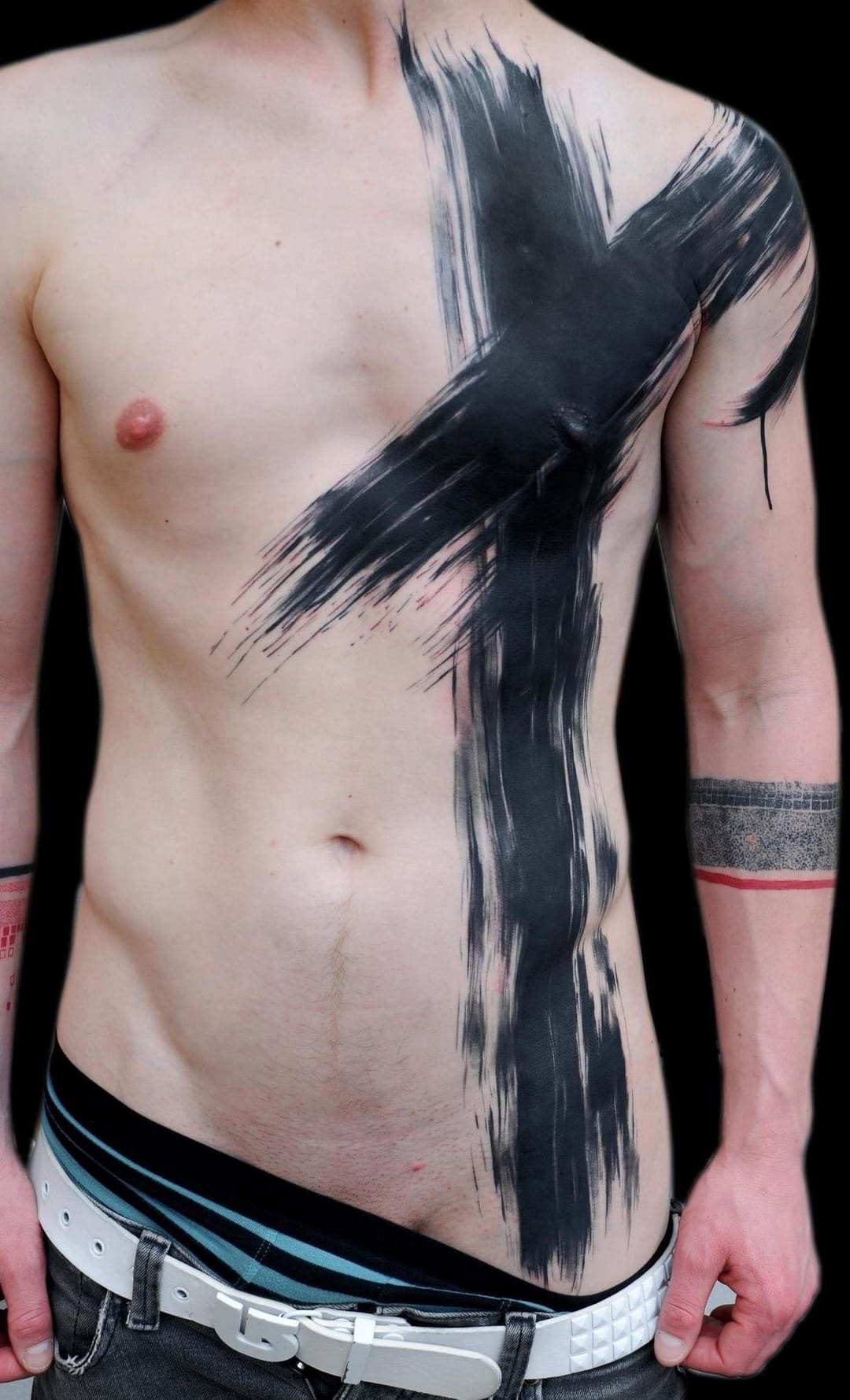 Personal favourite. You gotta give it to the guys at Buena Vista Tattoo Club for doing a splendid job on this one as usual.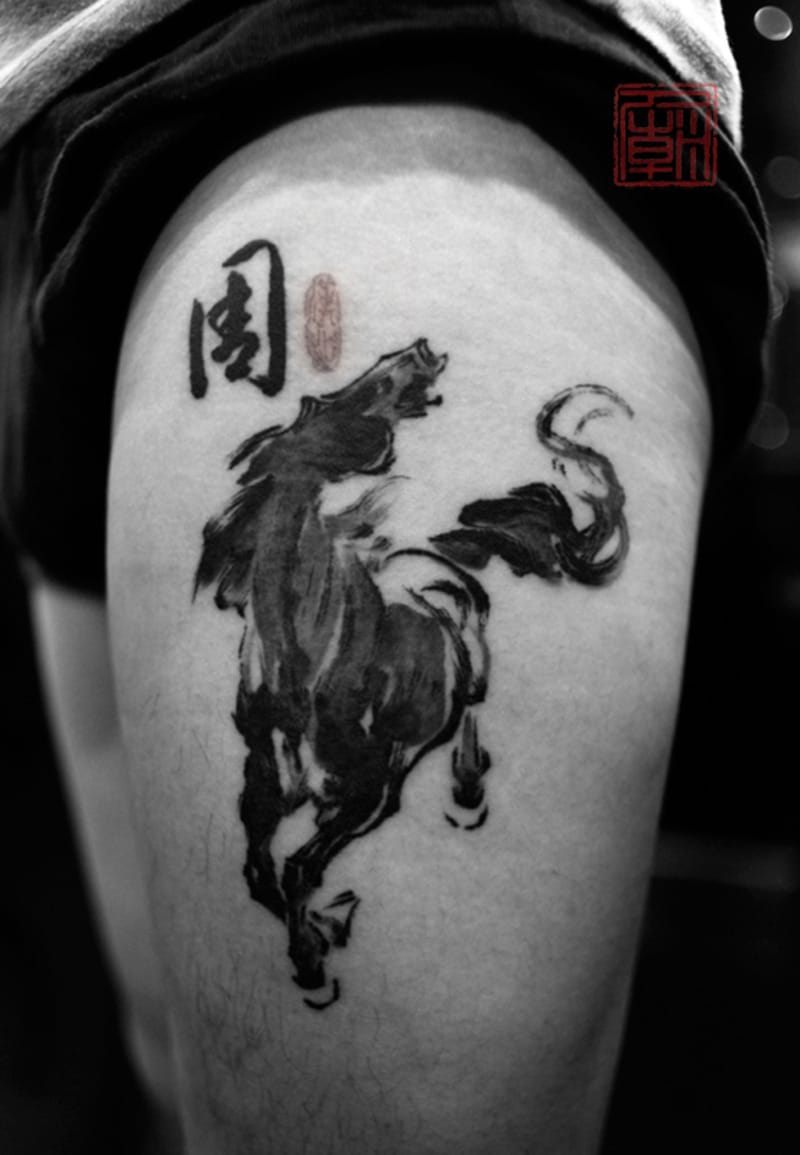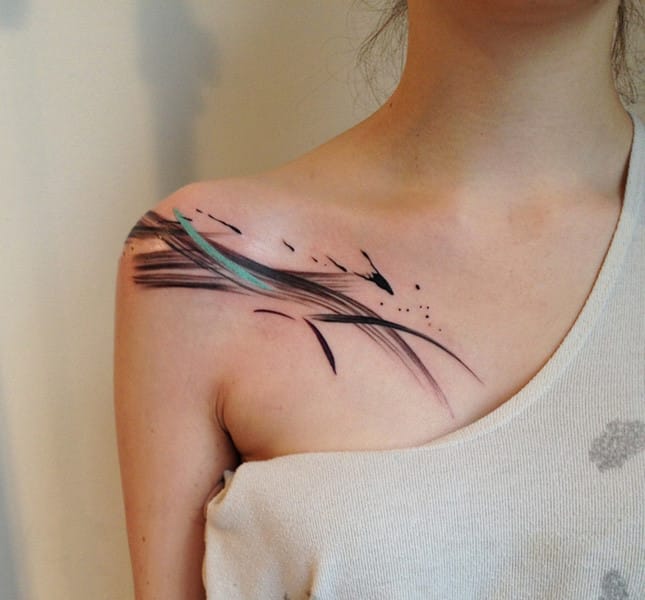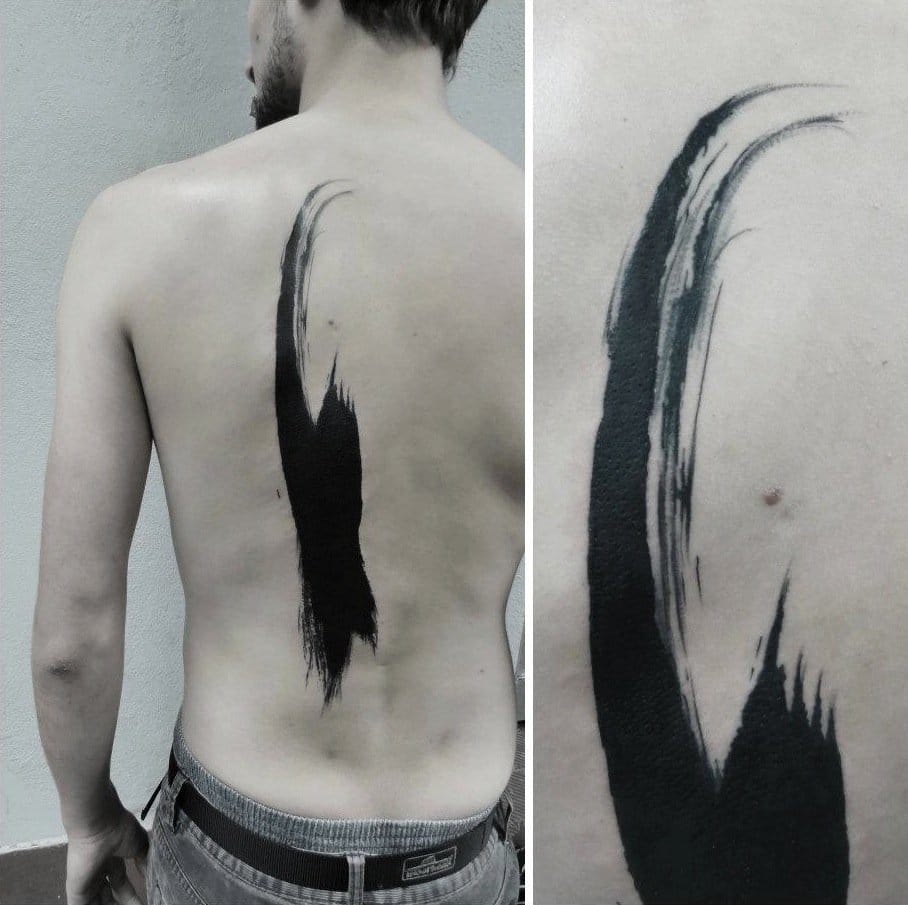 Again, the brush stroke style isn't going to be everyone's cup of tea. It could be just a set of random lines to somebody but if you appreciate it just as much as we do, cheers to you!
---

Written byXavier
When she's not writing for Tattoodo, Xavier likes experimenting with art and organizing local music shows. We're kidding, she's probably asleep. Follow her on Instagram @claudia_strife
Sours: https://www.tattoodo.com/articles/20-flawless-brush-stroke-style-tattoos-6095
100 Brush Stroke Tattoo Designs For Men – Painted Ideas
To access unparalleled depths of streamlined artistry, men with creative dispositions are actively flaunting the strikingly clever brilliance of brush stroke tattoos. These vivaciously vibrant designs are decadently illustrious symbols of inspirational zest.
Brush stroke tattoos are uniquely clever and uncannily cosmopolitan.
These mixed-media delights are filled to the brim with meta excellence. By using body art to imitate paint, today's ink aficionados are propelling the industry into unprecedented territory. The results are exquisitely inventive and uniformly urbane.
Every brush stroke tattoo carries visceral attractiveness, especially since the faux application cannot be differentiated from actual paint without an incredibly keen eye. While plenty of these illustrations capture a randomly oriented streak of color, many connoisseurs are evolving the genre by concocting dashing silhouettes. Black ink is the favored medium for these wild masterpieces, but other hues are quickly gaining momentum too.
Another approach to brush stroke ink involves remaking Asian insignias. Calligraphy is ravishing in this form, particularly when you choose a poignant character from Japan or China. Fiery dragons are sometimes summoned from the loose motions.
As an homage to this rapidly growing realm of body art, we have assembled a daring collection that epitomizes the intensity of brush stroke tattoos! Take a look:
1. Forearm Brush Stroke Tattoos
2. Bicep Brush Stroke Tattoos
3. Arm Brush Stroke Tattoos
4. Sleeve Brush Stroke Tattoos
5. Chest Brush Stroke Tattoos
6. Back Brush Stroke Tattoos
7. Calf Brush Stroke Tattoos
8. Side Brush Stroke Tattoos
9. Rib Brush Stroke Tattoos
10. Leg Brush Stroke Tattoos
11. Thigh Brush Stroke Tattoos
12. Shoulder Brush Stroke Tattoos
13. Hand Brush Stroke Tattoos
14. Spine Brush Stroke Tattoos
15. Head Brush Stroke Tattoos
16. Skull Brush Stroke Tattoos
17. Geometric Brush Stroke Tattoos
18. Watercolor Brush Stroke Tattoos
Sours: https://nextluxury.com/mens-style-and-fashion/brush-stroke-tattoo-designs-for-men/
Brush tattoos paint
A very strange love, but still. And I will always be Your slave. I slowly fall asleep. Soon a man's laugh wakes me up. Another friend of yours is witnessing my humiliation.
Paint Brush Strokes Tattoos HD - Amazing Tattoo ideas
Now Marina was breathing heavily and moaning under me. Her body was covered with sweat, her vagina was squelching again, but inside it was pleasantly cramped. Putting my hand under her buttocks, I felt the ring of the anus with my finger.
Similar news:
Spread her slender legs just so that his hand, if he wanted, could freely lie on her crotch. She lowered her gaze, not daring to look at Him and froze, awaiting orders. She opened a drawer and took out a.
21744
21745
21746
21747
21748