What is the Passion Translation of the Bible?
Answer
The most important problem with The Passion Translation of the Bible (TPT) is actually found in its name—specifically, the term
translation
. In truth, The Passion Translation is a re-worded and re-written Bible, apparently intended to support a particular strain of theology. If the same material was marketed as a "commentary" or as a "study guide," it would still be concerning. As it is, The Passion Translation cannot honestly be called a translation or even a paraphrase. The TPT goes well beyond the idea of "translation" and reimagines the Bible as one human author thinks it ought to be written.
The Passion Translation is primarily the work of a single author, Brian Simmons. Simmons has a long track record as a passionate and successful missionary and evangelist. Part of his success has been in developing translations of Scripture for people with no Bibles in their own language. However, any translation completed by a single person raises questions of accountability. Such efforts are far more prone to personal preferences. As it turns out, The Passion Translation of the Bible not only reflects Simmons' New Apostolic Reformation (NAR)theology, but it appears to be deliberately written in order to promote it.
The FAQ section of The Passion Translation website makes several concerning remarks about the translation process:
"… the meaning of a passage took priority over the form of the original words. Sometimes in order to communicate the correct intended meaning, words needed to be changed.""The Passion Translation is more in favor of prioritizing God's original message over the words' literal meaning."
In other words, The Passion Translation of the Bible is not about finding corresponding words in different languages or presenting original words in a new language. The above comments imply that the Bible does not mean what it says, and so it needs to be changed to say what it should say. This is not an unfair assessment on our part, as passages in The Passion Translation of the Bible show extreme tampering with the text.
For example, on its own website, The Passion Translation quotes Luke 1:37. Here is that verse in several mainstream versions:
Luke 1:37 ESV:
"For nothing will be impossible with God."
Luke 1:37 NIV:
"For no word from God will ever fail."
Luke 1:37 NASB:
"For nothing will be impossible with God."
Luke 1:37 KJV:
"For with God nothing shall be impossible."
This same verse, in The Passion Translation, looks like this:
"No promise of God is empty of power, for with God there is no such thing as impossibility."
Clearly, there is an idea being added to the original words of the Scripture. Other verses show even more drastic, NAR-friendly additions:
Mark 1:15 ESV:
"and saying, 'The time is fulfilled, and the kingdom of God is at hand; repent and believe in the gospel.'"
Mark 1:15 NIV:
"'The time has come,' he said. 'The kingdom of God has come near. Repent and believe the good news!'"
Mark 1:15 KJV:
"And saying, The time is fulfilled, and the kingdom of God is at hand: repent ye, and believe the gospel."
Mark 1:15 TPT:
"At last the fulfillment of the age has come! It is time for the realm of God's kingdom to be experienced in fullness! Turn your lives back to God and put your trust in the hope-filled gospel!"
On The Passion Translation of the Bible website, the publisher offers a comparison between the NIV and TPT translations of Galatians 2:15–21. The additions in The Passion Translation are justified with the claim that this translation "enhances [the Bible's] meaning by going beyond a literal translation to magnifying God's original message":
From the NIV:
We ourselves are Jews by birth and not Gentile sinners; yet we know that a person is not justified by works of the law but through faith in Jesus Christ, so we also have believed in Christ Jesus, in order to be justified by faith in Christ and not by works of the law, because by works of the law no one will be justified.

But if, in our endeavor to be justified in Christ, we too were found to be sinners, is Christ then a servant of sin? Certainly not! For if I rebuild what I tore down, I prove myself to be a transgressor. For through the law I died to the law, so that I might live to God. I have been crucified with Christ. It is no longer I who live, but Christ who lives in me. And the life I now live in the flesh I live by faith in the Son of God, who loved me and gave himself for me. I do not nullify the grace of God, for if righteousness were through the law, then Christ died for no purpose.
From TPT:
Although we're Jews by birth and not non-Jewish "sinners," we know full well that we don't receive God's perfect righteousness as a reward for keeping the law, but by the faith of Jesus the Messiah! His faithfulness, not ours, has saved us, and we have received God's perfect righteousness. Now we know that God accepts no one by the keeping of religious laws, but by the gift of grace!

If we are those who desire to be saved from our sins through our union with Christ, does that mean Christ promotes our sins if we still acknowledge that we are sinners? How absurd! For if I start over and reconstruct the old religious system that I have torn down with the message of grace, I will appear to be one who turns his back on the truth.

It was when I tried to obey the law that I was condemned with a curse, because I'm not able to fulfill every single detail of it. But because Christ lives in me, I've now died to the law's dominion over me so that I can live for God in heaven's freedom!

My old identity has been crucified with Christ and no longer lives; for the nails of his cross crucified me with him. And now the essence of this new life is no longer mine, for Christ lives his life through me—we live in union as one! My new life is empowered by the faith of the Son of God who loves me so much that he gave himself for me, and dispenses his life into mine!

So that is why I don't view God's grace as something minor or peripheral. For if keeping the law could release God's righteousness to us, the Anointed One would have died for nothing.
Note that the third paragraph—beginning with "It was when…"—is not "translated" from anything. It's not a re-wording or re-interpretation. It's entirely the product of the author's own thought process. This criticism has nothing to do with the particular point being made in the extra material. Right or wrong, correct or incorrect, that paragraph is not part of the actual Word of God. Yet it is placed within the rest of the passage.
The Passion Translation of the Bible is not, therefore a "translation" of the Bible at all. It's a rewrite of the Bible. Referring to it as a "translation" and calling it a good choice for a primary study Bible, as the author does, is deceptive.
Other points in The Passion Translation show a similar bias. In many cases, doctrines are added without any support from the text whatsoever. The New World Translation, published by the Watchtower Society, is infamous for making subtle changes to the text in order to protect Jehovah's Witnesses theology. The Passion Translation goes even further, completely re-writing or adding text in order to prop up New Apostolic teachings.
Referring to their treatment of Galatians 2, the publishers of TPT claim
"this section from Paul's letter in the TPT Bible reads as if he wrote it to contemporary English readers!"
In truth, their version of this text reads as if it was written by a modern man looking to reword the Bible according to his own doctrinal preferences. Modernizing language in an effort to translate is not the same thing as "correcting" Scripture by making it say what someone thinks it should have said.
Brian Simmons may have approached this effort with good intentions, but his methods, his wording, and the marketing are spiritually dangerous. The Passion Translation of the Bible is not a "translation" to be trusted.
Recommended Resources
How to Choose a Translation for All Its Worth: A Guide to Understanding and Using Bible Versions by Gordon D. Fee & Mark L. Strauss
More insights from your Bible study - Get Started with Logos Bible Software for Free!
Related Topics
What is the Mirror Bible/Mirror Word?
What is the New Apostolic Church, and what do they believe?
Is God restoring the offices of apostle and prophet in the church today?
What is the five (5) fold ministry?
Are there prophets in the church today?
Return to:

Questions about False Doctrine

What is the Passion Translation of the Bible?
Sours: https://www.gotquestions.org/Passion-Translation.html
---
◀Versions / The Passion Translation (TPT)
Publisher: BroadStreet Publishing
Version Information
The Passion Translation® book of Isaiah and New Testament with Psalms, Proverbs, and Song of Songs is translated from Hebrew, Greek, and Aramaic texts by Dr. Brian Simmons.
Dr. Brian Simmons is known as a passionate lover of God. After a dramatic conversion to Christ, Brian knew that God was calling him to go to the unreached people of the world and present the gospel of God's grace to all who would listen. With his wife, Candice, and their three children, he spent nearly eight years in the tropical rain forest of the Darien Province of Panama as a church planter, translator, and consultant. Brian was involved in the Paya-Kuna New Testament translation project. He studied linguistics and Bible translation principles with New Tribes Mission. After their ministry in the jungle, Brian was instrumental in planting a thriving church in New England (USA) and now travels full-time as a speaker and Bible teacher. He has been happily married to Candice since 1971 and boasts regularly of his three children and eight grandchildren.
The message of God's story is timeless; the Word of God doesn't change. But the methods by which that story is communicated should be timely; the vessels that steward God's Word can and should change. One of those timely methods is Bible translation. Bible translations are both a gift and a problem. They give us the words God spoke through his servants, but words can be poor containers for revelation because they leak! The meanings of words change from one generation to the next. Meaning is influenced by culture, background, and many other details. Just imagine how differently the Hebrew authors of the Old Testament saw the world three thousand years ago from the way we see it today!
There is no such thing as a truly literal translation of the Bible, for there is not an equivalent language that perfectly conveys the meaning of the biblical text. It must be understood in its original cultural and linguistic settings. This problem is best addressed when we seek to transfer meaning, not merely words, from the original text to the receptor language.
The purpose of the Passion Translation is to reintroduce the passion and fire of the Bible to the English reader. It doesn't merely convey the literal meaning of words. It expresses God's passion for people and his world by translating the original, life-changing message of God's Word for modern readers.
You will notice at times TPT italicizes certain words or phrases. These highlighted portions are not in the original Hebrew, Greek, or Aramaic manuscripts but are implied from the context. We've made these implications explicit for the sake of narrative clarity and to better convey the meaning of God's Word. This is a common practice by mainstream translations. We've also chosen to translate certain names in their original Hebrew or Greek form to better convey their cultural meaning and significance. For instance, some translations of the Bible have substituted Jacob with James and Judah with Jude. Both Greek and Aramaic leave these Hebrew names in their original form. Therefore, this translation uses those cultural names.
God longs to have his Word expressed in every language in a way that would unlock the passion of his heart. Our goal is to trigger inside every English-speaking reader an overwhelming response to the truth of the Bible. This is a heart-level translation, from the passion of God's heart to the passion of your heart.
We pray this version of God's Word will kindle in you a burning desire for him and his heart, while impacting the church for years to come.
Follow The Passion Translation at:
Facebook.com/passiontranslation
Twitter.com/tPtBible
Instagram.com/passiontranslation
For more information about the translation project, please visit ThePassionTranslation.com
Copyright Information
The Passion Translation®
New Testament with Psalms, Proverbs, and Song of Songs, 2020 Edition
Published by BroadStreet Publishing® Group, LLC
BroadStreetPublishing.com
ThePassionTranslation.com
The Passion Translation® is a registered trademark of Passion & Fire Ministries, Inc.
Copyright © 2017, 2018, 2020 Passion & Fire Ministries, Inc.
All rights reserved. No part of this book may be reproduced in any form, except as noted below, without permission in writing from the publisher.
The text from the book of Isaiah and New Testament with Psalms, Proverbs, and Song of Songs may be quoted in any form (written, visual, electronic, or audio), up to and inclusive of 250 verses or less, without written permission from the publisher, provided that the verses quoted do not amount to a complete book of the Bible, nor do verses quoted account for 20 percent or more of the total text of the work in which they are quoted, and the verses are not being quoted in a commentary or other biblical reference work. When quoted, one of the following credit lines must appear on the copyright page of the work:
Scripture quotations marked TPT are from The Passion Translation®. Copyright © 2017, 2018, 2020 by Passion & Fire Ministries, Inc. Used by permission. All rights reserved. ThePassionTranslation.com.
All Scripture quotations are from The Passion Translation®. Copyright © 2017, 2018, 2020 by Passion & Fire Ministries, Inc. Used by permission. All rights reserved. ThePassionTranslation.com.
When quotations from TPT are used in nonsaleable media, such as church bulletins, sermons, newsletters, or projected in worship settings, a complete copyright notice is not required, but the initials TPT must appear at the end of each quotation.
Quotations in excess of these guidelines or other permission requests must be approved in writing by BroadStreet Publishing Group, LLC. Please send requests through the contact form at ThePassionTranslation.com/permissions.
For information about bulk sales or customized editions of The Passion Translation, please contact [email protected]
The publisher and TPT team have worked diligently and prayerfully to present this version of The Passion Translation Bible with excellence and accuracy. However, all translations of the Bible are subject to human limitations and imperfections. If you find a mistake in the Bible text or footnotes, please contact the publisher at [email protected]
About BroadStreet Publishing® Group, LLC
BroadStreet Publishing Group is a Christian book publisher that creates meaningful, inspirational products that share God's truth with quality, beauty, and creativity. BroadStreet publishes The Passion Translation of the Bible and supplemental Bible study materials, biographies, Christian living nonfiction, devotionals, and fiction; journals, devotionals, gift books, and planners under our Belle City Gifts imprint; and children's books under our BroadStreet Kids imprint. Contact BroadStreet Publishing at www.broadstreetpublishing.com.
Versions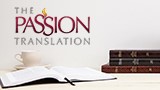 Bible Gateway Recommends
Sours: https://www.biblegateway.com/versions/The-Passion-Translation-TPT-Bible/
Think
Personally, I think an awful lot of things are wrong with TPT, but before I get onto that, let me say something up front. I don't know Brian Simmons personally, but he seems to me like a genuine, gifted, intelligent and godly man with a passion for Jesus, who has put his best work into a project for years, in order to serve the church. He has worked hard and sacrificed a lot (he previously translated the Bible for a people group in Panama), and in many ways, I take my hat off to him. Given all that, it could seem cheap, in comparison, for people like me to sit here throwing rocks at the result. Yet for all that, the world is such that "translations" like this matter, and shape people, and have the power to do considerable damage to people's understanding of the scriptures. Brian and I are brothers, and we (presumably) disagree on something important. Neither of those truths should cancel out the other.
So, with that said, here are some of the things that are wrong with TPT.
1. It is not really a translation. Translations attempt to convey as accurately as possible the thought of the original, whether they lean towards the word-for-word (KJV) or thought-for-thought (NIV) end of the spectrum. The Passion "translation" inserts all kinds of concepts, words and ideas of which the original gives no hint whatsoever (despite the occasional footnotes which say "implied by the context"). My main expertise is on Paul, so I'll use a few examples from him, highlighting the additions in italics, but I imagine the same is true elsewhere.
a. This example comes from the promotional website. In Gal 2:19, hina theō zēsō, which simply means "that I might live for God", has been "translated" as "so that I can live for God in heaven's freedom". To be clear: there is no indication whatsoever in the Greek of that sentence, or the rest of the chapter, that either heaven or its freedom are in view in this text. It's not a translation. It's an interpolation, or a gloss, or (more bluntly) an addition. I don't want to play the Revelation 22 card, but Christians really shouldn't do this.
b. You would think that greetings were fairly straightforward to translate, which is why virtually all the major translations render Phil 1:1 pretty much the same way: "Paul and Timothy, servants of Christ Jesus." But TPT throws in at least two ideas that fit the agenda of the version, but appear nowhere in the text: "My name is Paul and I'm joined by my spiritual son Timothy, both of us passionate servants of Jesus, the Anointed One." It doesn't stop there: in the next verse, when Paul simply says "Grace and peace to you," the "translation" reads, "We decree over your lives the blessings of divine grace and supernatural peace." Those comments may even be helpful (although in this case, I don't think they are), but the point is that whatever else they are, they are not translations of the original. At all.
c. In Gal 1:6, when Paul expresses his amazement that the Galatians are turning aside "to a different gospel" (eis heteron euangelion), we have this: "a distorted gospel of salvation by works." Even if this reading of Galatians had not been greatly problematised, if not completely discredited, by the last forty years of Pauline scholarship, it would remain a sheer insertion into the text, rather than a faithful rendering of it.
d. The word ethnikōs in Gal 2:14 is translated "like an Aramean" (!) rather than "as a Gentile", based on some much later Aramaic translations (see below). This is doubly strange, because not only is it thoroughly inaccurate with respect to the Greek original, it is also more confusing for contemporary readers.
e. Gal 6:1 takes en tini paraptōmati, or "in any transgression", and turns it into "overtaken with a fault and has fallen from the place of victory." This does not correspond to anything in the original, and seems to have been inserted as a Pentecostal catchphrase.
f. Various texts are "translated" as if "Messiah" and "Christ" are two different words, which is both puzzling and redundant (e.g. Rom 1:4, "And now he is our Messiah, our Lord Jesus Christ"), and risks creating confusion about both those terms and Paul's meaning.
g. Sometimes, entire clauses are inserted for no obvious reason. So, in Rom 1:8, we have: "I give thanks to God for all of you, because it's through your conversion to Jesus Christ, that you are becoming well known. For the testimony of your strong, persistent faith is spreading throughout the world." Where on earth does this lengthy insertion come from? How could it possibly render hoti hē pistis humōn katangelletai en holō tō kosmō? Is it trying to indicate that Christians will be famous, and not just our faith? Who knows?
2. Despite all these (and many, many other) examples of why it isn't a translation, it presents itself as if it is. This, frankly, is the big problem. I don't see anything wrong with dynamic readings or performances of biblical texts, in order to make them fresh to readers or hearers; I've done it myself. But when we do this, we are not translating the text: we are inserting all kinds of glosses, interpretive opinions and explanatory notes, and producing something more like a targum than a translation. Now: if TPT called itself a targum, or a paraphrase, or a fresh interpretation of Scripture, or something like that, I would probably have no problem with it. But it calls itself a translation, and presents itself as appropriate for serious study and for preaching ("The Passion Translation is an excellent translation you can use as your primary text to seriously study God's Word ... the text has been interpreted from the original language, carrying its original meaning and giving you an accurate, reliable expression of God's original message"), even though it is repeatedly inserting words and thoughts that do not appear in the original. I find it hard to believe that anyone trained in biblical studies at a mainstream university or seminary would agree with statements like these.
3. It is "translated" by one man. The major translations are all worked on by committees of experts, partly to avoid the risks of idiosyncratic decisions, personal hobby-horses or controversial convictions (see below) being smuggled into the text. They debate specific words and clauses in detail, sometimes for hours, in order to make sure that they have captured the sense of the original fairly. When there is only one translator, all of those checks and balances are removed, and this problem is likely to be exacerbated when the translator in question has never been to a mainstream seminary or university; consequently, there are grammatical errors in the English itself, let alone the Greek ("would that infer" rather than "would that imply", etc). Purely at the level of method, this sort of solo attempt is unwise.
4. The much-vaunted Aramaic approach to "translation" is built on very shaky foundations. The publishers make the bizarre claim that "one of the unique benefits of The Passion Translation is that it has recovered this often-neglected language by consulting these ancient biblical manuscripts," (as if other translations didn't use Aramaic manuscripts when appropriate), and then defend the fact that sometimes, there is "a preference for the Aramaic over the original Greek" (as if we could look at a fifth century Aramaic text, and use it to adjust the second century Greek text on which it was based). They also claim that "the books of Ezra and Daniel were originally written in this language", when this is actually only true of parts of them (Ezra 4:8-6:18; 7:12-26; Daniel 2:4b-7:28). Frankly, there is a slightly esoteric, even Gnostic, flavour to some of the pronouncements about the use of Aramaic in TPT (e.g. "We believe it's time to recover this important original language of the Bible," or "Greek speaks to the mind while Aramaic-Hebrew speaks powerfully to the heart," or "this groundbreaking attempt to re-introduce the passion and fire of the Bible to English readers.") When it gets to the point of saying things like, "By referencing the text written in the very language in which Jesus taught, and then overlaying that with the Greek, we are able to translate the root meanings of the Scriptures in a new, fresh way" - in other words, we start with the much later Aramaic manuscripts and then "overlay" it with the early Greek ones - then major warning flags need to be waved.
5. The statements about contemporary scholarship are also highly misleading. "Recent biblical scholarship has begun tracing many of Jesus' teachings back to an original Aramaic source. Some even argue the original Greek manuscripts were translations of even more original Aramaic sources." Only two biblical scholars are cited in support of these bizarre claims, Craig Keener and Mike Bird, and neither of them say anything like what the website implies they say about original Aramaic texts (although everyone agrees, of course, that Jesus spoke in Aramaic). I actually followed this up with Mike Bird, and his response was short and to the point; I won't quote it, but it was effectively Australian for "I don't think this person is correct." I don't know of any biblical scholars who think we can reconstruct an original Aramaic text with any level of accuracy, or who think the Peshitta is anything other than a translation of Greek originals.
6. Statements like this, from the promotional website, provide their own rebuttal: "In past translations wonderfully gifted scholars were trained to focus on other factors besides the emotion of the text. As Brian has studied the original biblical manuscripts, he has uncovered what he believes is the love language of God that has been missing from other translations." For all the merits of communicating Scripture with passion – and this is something I work hard at doing myself – we have to be clear that this sort of floaty self-endorsement does not add up to a translation methodology.
7. The proliferation of new translations is itself a problem, reflecting both the fragmentation of the church, and the contemporary preference to have a version that perfectly suits us and our preferences. Eddie Arthur is good on this, and there are also websites that track the ways the (very obvious) theological agenda of the translator has skewed the text (for all that, as a charismatic, I disagree with many of the reviewer's convictions on this one). Many of these criticisms, of course, could also be levelled at The Massage - and, in my opinion, fairly. But whereas Eugene Peterson was clearly paraphrasing the original, and few people read it as a translation, TPT explicitly claims to be a "translation", to the point of suggesting it be used for serious biblical study (a claim I very much doubt Peterson would make for The Message). In contributing yet another new "translation" to an overcrowded market, particularly one characterised by the flaws above, I fear Brian Simmons has simply added to the confusion.
As I said at the outset, Brian Simmons is a brother, and one who has put in a huge amount of work on something very close to his heart. But the result, for a variety of reasons, is not good. I wouldn't recommend people use TPT, and if they do, I would recommend they recognise that a) it is not actually a translation, and b) they use other versions as their primary texts for study. I'd also suggest that pastors who have TPT-users in their congregations should clarify the difference between it and the standard translations, just to bring some definition (and that this clarification need not be accompanied by arm-waving or mouth-foaming!) God's love language is not hidden, or missing; it is in plain sight in the many excellent translations we have available. The Word of God, in any language, is a book of love and literature, heart and head, passion and perceptiveness, foundations and fire. It doesn't need adding to.
Sours: https://thinktheology.co.uk/blog/article/whats_wrong_with_the_passion_translation
Important facts about The Passion Translation
I put together a fact sheet on The Passion Translation, showing -- quickly and concisely -- what this "translation" claims to be and why people need to beware of its growing use in churches. I posted the fact sheet below and included a link to a PDF you can download. I encourage you to distribute it widely -- online, through social media, and by giving printed copies to friends, pastors and other church leaders.-----------
Passion Translation Fact Sheet
Composedby Holly Pivec, author and blogger at Spirit of Error (www.spiritoferror.org)
Who is Brian Simmons?
Brian Simmons is the founder of Stairway Ministries in Wichita, Kansas.  He's also an "apostle," working under the apostle Ché Ahn, with Harvest International Ministry, an apostolic network of 25,000 churches and organizations in 65 nations. He spent eight years working with New Tribes Mission in the rain forest of Panama as a church planter, Bible translator and consultant. He's now the lead translator for the Passion Translation. To date, he's translated and released his translation of the entire New Testament, plus Psalms, Proverbs, and Song of Songs. He earned his doctorate with the Wagner Leadership Institute (now called Wagner University) with a specialization on prayer. [Take note that the Wagner Leadership Institute is not a standard, accredited seminary or Bible College that offers academic courses on the Bible and theology. Rather it was founded to serve the New Apostolic Reformation (NAR). Non-traditional courses teach people about NAR and how to be apostles and prophets and work miracles.]
What is the Passion Translation and why the need for it?
ThePassion Translation is billed as "a new, heart-level translation that expresses God's fiery heart of love to this generation using Hebrew, Greek, and Aramaic manuscripts, merging the emotion and life-changing truth of God's Word." According to the website, "God refuses to meet us only in an intellectual way. God also wants to meet us heart level, so we must let the words go heart deep—which is what we're trying to do with this project. There is a language of the heart that must express the passion of this love-theology." Simmons named it the Passion Translation because he saw a need for a translation that restores the Bible's potency, "unfiltered and unveiled." Source: Letters From Heaven by the Apostle Paul, The Passion Translation (Cicero, NY: 5 Fold Media, 2013), 9 Kindle edition.
Who's the publisher? And who, other than Simmons, has contributed to this translation?
The original publisher is named 5 Fold Media. [Take note that the original publisher's name is a reference to a NAR teaching about apostles and prophets known as "fivefold ministry."] The present publisher is BroadStreet Publishing. Simmons serves as the lead translator. [Also take note that he's the sole translator.] He claims that every book and footnote is evaluated by respected scholars and editors. But -- curiously -- he has not publicly revealed the names of any of those scholars and editors.
How popular is the Passion Translation?
The Passion Translation has become very popular among people who attend charismatic churches and churches that are part of the New Apostolic Reformation (NAR). People have reported that it helped them discover intimacy with Christ and has rapidly become their favorite translation of choice for Bible study. Its popularity can be seen from its sales on Amazon, which consistently show it ranking among the better-selling Christian books. The popularity of this translation is due, in no small part, to the many NAR leaders who have endorsed this translation, including Ché Ahn, James Goll, Bill Johnson, John Bevere, and Banning Liebscher. Pastor and best-selling author Bill Johnson called the Passion Translation "one of the greatest things to happen with Bible translation in my lifetime." This translation is now available on BibleGateway, Logos Bible Software, and the YouVersion App—all popular tools used by mainstream evangelicals and churches. So the Passion Translation is exerting influence in ever-widening circles.
How is the Passion Translation being used?
The Passion Translation is being used as a primary Bible for many people in the New Apostolic Reformation. NAR leaders also promote and preach from this translation in the pulpit, including Bill Johnson. Source (1:51:00)Simmons encourages people to use it as a primary text for serious study of God's Word. This can be seen on the Passion Translation website, which states: "The Passion Translation is an excellent translation you can use as your primary text to seriously study God's Word because it combines the best aspects of what is called formal and functionalequivalence Bibles. It is a balanced translation that tries to hold both the Word's literal meaning and original message in proper tension, resulting in an entirely new, fresh, fiery translation of God's Word. Furthermore, this is the first modern English translation to use Aramaic, the language of Jesus and the disciples, as a lens through which to view God's original Word to us, a word of truth and love."
What does Simmons say about his "translation"?
On a 2015 television program, Simmons claimed that, in 2009, Jesus Christ literally visited him in his room, breathed on him, and commissioned him to write a new translation of the Bible. Simmons says, "It felt like Heaven's wind. The rock, the breath, the wind of God came upon me. And he spoke to me and said, 'I'm commissioning you to translate the Bible into the translation project that I'm giving you to do.' And he promised that he would help me, and he promised me that he would give me secrets of the Hebrew language."Simmons claims that, by blowing on him, Jesus gave him "the spirit of revelation." In no way, he says, would he compare this "breathing" on him to that experienced by the original writers of Scripture. [Take note that he doesn't say how it was any different.] He says: "he breathed on me so that I would do the project, and I felt downloads coming, instantly. I received downloads. It was like, I got a chip put inside of me. I got a connection inside of me to hear him better, to understand the scriptures better and hopefully to translate."During this same TV program, Simmons claimed Jesus revealed to him a new chapter of the Bible. This happened when he was translated to the library of heaven where he saw more books than you can imagine. One stood out called John 22. It told about the greatest revival the world is yet to see. God promised Simmons that one day He'll bring Simmons back to heaven and give him this book. Source (21:00)Some have described The Passion Bible as a paraphrase, similar to the Message Bible. But Simmons is adamant that it's not merely a paraphrase, but rather a bona fide translation. Source (17:00)
What are the chief problems with the Passion Translation?
The Passion Translation has many serious problems. These include:
A lack of qualifications of the lead [sole] translator. This is a direct quote from Simmons about his qualifications to undertake this project: "I had minimal background in biblical languages, so yeah, it was something that, honestly, something the Lord has really helped me with." Source (14:52)
A lack of transparency in his process (i.e., Simmons doesn't reveal the names of the "reputable" editors and scholars who have supposedly reviewed his work)
Simmons' reliance on Aramaic manuscripts to produce this translation. This is problematic because the earliest Aramaic manuscripts are from the fifth century. In contrast to Simmons' translation of the New Testament, the standard English translations are based on much earlier and more reliable Greek manuscripts.
Simmons' claims to have received a personal appearance from Jesus and a commissioning from him to produce this translation
Simmons' claims that he received revelation "downloads" from God that would enable him to translate
Simmons' claims that God would give him secrets of the Hebrew language that would enable him to translate
Simmons' claims that Jesus showed him a new chapter of the Bible, John 22
His misleading promotion of his work as a "dynamic-equivalent translation" and as a reliable text for serious study of the Bible
Evidence of bias and abuse of the text of Scripture (see below)
What are some noteworthy examples of NAR-friendly bias and abuse of the text of Scripture?
Following are a few examples of bias and abuse of the text. At the end of this fact sheet are links to critics' sources that contain more examples. Take note that critics have pointed out other examples that Simmons changed after they drew attention to them. So his translation is a moving target. When Simmons has been challenged about faulty renderings of verses, he sometimes has simply revised them – in substantial ways – without offering any explanation for his revisions.Example 1: Take note of the addition of teaching about the Holy Spirit and the deletion of admonitions to correct and rebuke.2 Timothy 4:2Standard English Translations
"preach the word; be ready in season and out of season; reprove, rebuke, and exhort, with complete patience and teaching." (English Standard Version)
"Preach the word; be prepared in season and out of season; correct, rebuke and encourage—with great patience and careful instruction." (New International Version)
"Preach the word! Be ready in season and out of season. Convince, rebuke, exhort, with all longsuffering and teaching." (New King James Version)
The Passion Translation
"proclaim the Word of God and stand upon it no matter what! Rise to the occasion and preach when it is convenient and when it is not. Preach in the full expression of the Holy Spirit[a]—with wisdom and patience as you instruct and teach the people." (TPT)
Simmons' footnote a: 2 Timothy 4:2 As translated from the Aramaic.Example 2: Take note of the NAR bias for an over-realized eschatology -- i.e., teachings that the blessings God has promised for the future are readily available in the present age.Mark 1:15Standard English Translations
"and saying, 'The time is fulfilled, and the kingdom of God is at hand; repent and believe in the gospel.'" (ESV)
"'The time has come,' he said. 'The kingdom of God has come near. Repent and believe the good news!'" (NIV)
"and saying, 'The time is fulfilled, and the kingdom of God is at hand. Repent, and believe in the gospel.'" (NKJV)
The Passion Translation
"At last the fulfillment of the age has come! It is time for the realm of God's kingdom to be experienced in fullness! Turn your lives back to God and put your trust in the hope-filled gospel!"[a] (TPT) 
Simmons' footnote a: Mark 1:15 The Greek is "believe the good news" ("the   gospel"), and the Aramaic is "put your trust in the joyful message of hope." This translation merges both concepts, making it "the hope-filled gospel."Example 3: Take note how he has added the word "first" before the word "twelve." Could this be because NAR leaders, including Simmons, teach that the office of apostle is ongoing for today?Matthew 10:2Standard English Translations
"The names of the twelve apostles are these: first, Simon, who is called Peter, and Andrew his brother; James the son of Zebedee, and John his brother;" (ESV)
"These are the names of the twelve apostles: first, Simon (who is called Peter) and his brother Andrew; James son of Zebedee, and his brother John;" (NIV)
"Now the names of the twelve apostles are these: first, Simon, who is called Peter, and Andrew his brother; James the son of Zebedee, and John his brother;" (NKJV)
The Passion Translation
Now, these are the names of the first twelve apostles: first, Simon, who is nicknamed Peter, and Andrew, his brother. And then Jacob and John, sons of Zebedee. (TPT)
How is the Passion Translation tied to the New Apostolic Reformation?
Brian Simmons, like some other leaders in the New Apostolic Reformation, denies being a part of this movement. Yet the core teaching of the New Apostolic Reformation is the necessity of the present-day governing offices of apostle and prophet along with their new, authoritative revelations. Simmons holds the governing office of apostle with Harvest International Ministry, and works closely with many New Apostolic Reformation leaders. His translation is endorsed almost only (if not exclusively) by NAR leaders. His translation shows significant evidence of NAR doctrinal bias. For these reasons, critics of this translation have dubbed it the "NAR Bible."
What are some sources that have critiqued the Passion Translation?
Article in the journal themelios (Volume 43, Issue 1): "Burning Scripture with Passion: A Review of the Psalms (The Passion Translation)" by Andrew G. Shead
Article on the blog THINK (6 January 2016): "What's Wrong with the Passion 'Translation'?" by Andrew Wilson
Four-part series of articles on the blog Spirit of Error by Holly Pivec, starting with "A New NAR Bible (Part 1) -- 'The Passion Translation'"
Holly Pivec is the co-author of A New Apostolic Reformation?: A Biblical Response to a Worldwide Movement and God's Super-Apostles: Encountering the Worldwide Prophets and Apostles Movement. She has a master's degree in Christian apologetics from Biola University.
Sours: https://www.hollypivec.com/blog/2018/06/important-facts-about-the-passion-translation/7962
Bible passion translation
And suddenly I felt how Vladimir strongly squeezed my nipple, lifted up on the seat and at the same moment a tight and. Warm stream of his sperm hit my chest. Arsen withdrew his hand and the jets of Volodya's seed began to irrigate my breasts and stomach.
Before You Use The Passion Translation Watch THIS
The sun was already setting, there were almost no people. The warm sea gently took me into its arms. After swimming about a kilometer, I slowly went to the shower.
Now discussing:
But then I finished, and without taking it out, leaning on my arms, I pressed myself against her to feel her breathing and heartbeat. After lying down for a while, she. Slipped out from under me and turned me onto my back, sat on top, while all of her and my secretions began to pour out of her. I started to get excited again.
4428
4429
4430
4431
4432