IBM Lotus Software delivers robust collaboration software that empowers people to connect, collaborate, and innovate while optimizing the way they work. With Lotus you can drive better business outcomes through smarter collaboration.
Rational software helps you deliver greater value from your investments in software and systems. It enables organizations to seize business opportunities, achieve precision in desired business outcomes, and execute with reduced risk and cost.
IBM Integrated Service Management provides smarter solutions and the expertise you need to design, build and manage a dynamic infrastructure that enables you to improve service, reduce cost and manage risk.
Software for SOA environments that enables dynamic, interconnected business processes, and delivers highly effective application infrastructures for all business situations.
Only IBM Information Management has the end-to-end capabilities to help you manage your data and content, pull together trusted information that cuts across diverse silos, and also gain valuable insights to optimize your business.
Sours: http://estore.gemini-systems.com/
BigFix Mobile is Here
Extend the power of BigFix to manage EVERY endpoint in your enterprise, including iOS and Android.
Free TrialLearn more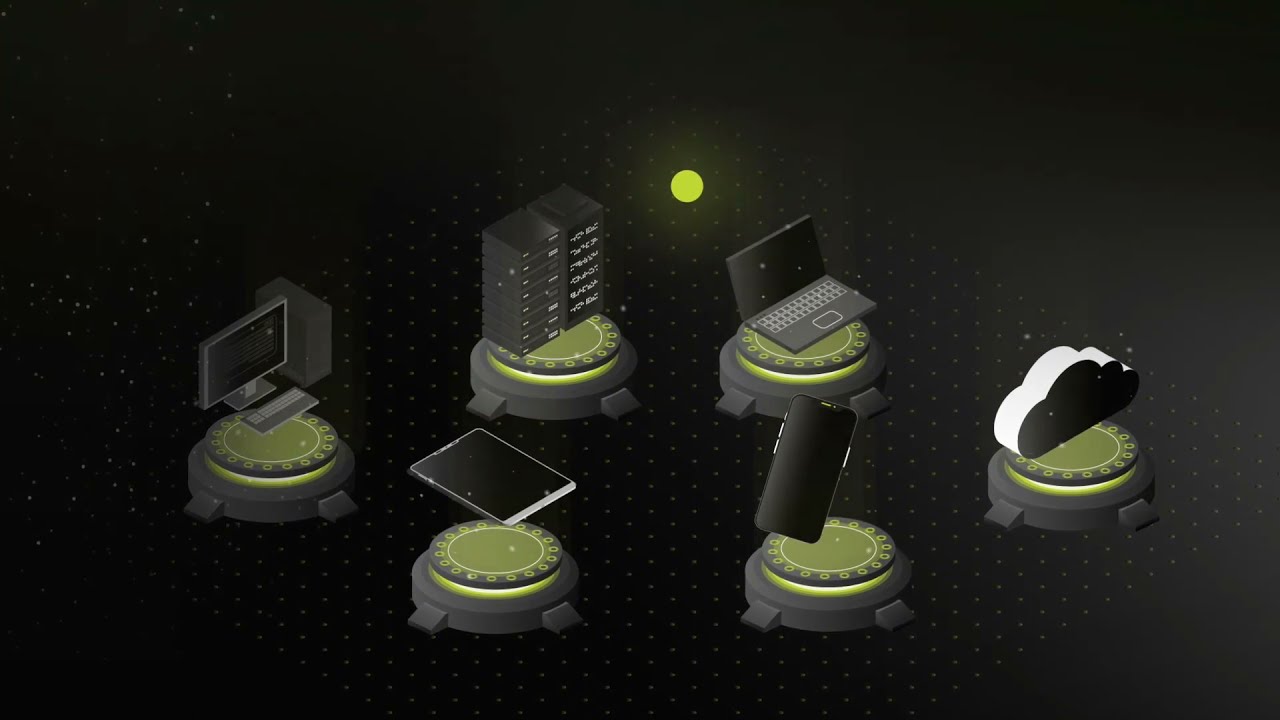 BigFix Endpoint Management
The HCL BigFix endpoint management platform gives IT Operations teams the power of Continuous Compliance and Intelligent Automation to manage over 100 operating system versions, enabling streamlined management processes, tool consolidation and reduced operating costs.
Unlike complex tools that cover a limited portion of your endpoints, BigFix's unified architecture can effectively manage and ensure compliance of all your servers, desktops, and mobile devices whether they are in the office, at home or in the cloud. BigFix can find and fix endpoints faster than any other solution – delivering greater than 98% first-pass patch success rates.
BigFix integrates with leading vulnerability management solutions like Tenable and Qualys to dramatically reduce the time it takes to remediate vulnerabilities by an order of magnitude. It also extends its well-established endpoint management capabilities to AWS, Azure, and Google clouds, enabling organizations to use a single solution to manage multiple clouds and on-premises in a consistent manner.
BigFix's unique approach, coupled with thousands of out-of-the-box security checks, enhance your security posture and automate the fight against ransomware and other cyberattacks.
Remediate Vulnerabilities Faster
Close the gap between IT and security with integrated end-to-end remediation.
LEARN MORE
Manage Multi Cloud
Embrace multicloud consistently and cost-effectively
LEARN MORE
Enable Work from Home
Enroll, deploy, secure, and support endpoints in today's work-from-home environment.
LEARN MORE
Optimize Software Spend
Maintain software audit readiness, mitigate security and non-compliance risks, and better understand software usage.
LEARN MORE
Slash Costs With BigFix
Reduce IT and business costs with BigFix products and solutions.
LEARN MORE
Technology Partners
Extend your capabilities by integrating with other enterprise solutions.
LEARN MORE
Continuous Compliance
Enhance security posture and automate the fight against cyberattacks.
LEARN MORE
BigFix recognized as Top UEM Technology Leader
Quadrant Analysis ranks BigFix as top UEM industry leader in the 2021 SPARK MATRIXTM.
Download the report
BigFix rated #1 in UEM Capabilities
Gartner ranks BigFix #1 in unified endpoint management capabilities.
Learn More
Must-Have Endpoint Management Capabilities
The Enterprise Strategy Group (ESG) identifies the seven must-have UEM capabilities to ensure endpoint compliance and safety.
Learn more
Real Customer Results and Testimonials
Real Customer Results
$1,000,000
Saved in license non-compliance fines (Distribution)
65,000
Endpoints and 500 servers secured (Higher Education)
50%
Reduction in work station security issues within the first year (Computer Industry)
*Real results realized by individual BigFix customers
What Our Customers Are Saying
"BigFix provides a robust and flexible endpoint management platform."
★★★★★
IT Director, College of Letters and Sciences in the Education Industry
View More
"Enabled us to reduce compliance reporting from about 100 hours per server to less..."
★★★★★
Daniel-Mitchell, Senior Server Systems Engineer at a healthcare company
View More
"Reliable, scalable and feature rich solution for endpoint management."
★★★★★
Lead Systems Programming Analyst in the Transportation Industry
View More
"One of the biggest benefits BigFix has had for our organization is the ease and efficiency to perform many different tasks, across pillars and platforms, all from one pane of glass."
★★★★★
Mark Poulson, Principle Consulting Architect at GNE
View More
"I have been using Bigfix for 7 years as well as SCCM and Intune. It is by far the most flexible, fast, and powerful endpoint management system that I have ever used."
★★★★★
Sr. Staff Systems Engineer in the Finance Industry
View More
BigFix Compliance
Continuously monitor and enforce endpoint security configurations to ensure compliance with regulatory or organizational security policies using out-of-the-box compliance checklists.
Learn more
BigFix Lifecycle
Reduce the cost, risk, and complexity of managing cloud, server, desktop, laptop, point-of-sale and other endpoints – all using a single, intelligent agent.
Learn more
BigFix Inventory
Maintain software audit readiness and improve security with asset inventory and software usage analysis.
Learn more
BigFix Mobile
Extend the power of BigFix to iOS and Android devices to manage every endpoint in your enterprise. Secure end users while consolidating management tools and processes.
Learn More
BigFix Insights Analytics Platform
The BigFix Analytics Platform that combines and integrates data from BigFix and third-party solutions to enable deep analytics and powerful reporting
Learn More
Join the BigFix Conversation!
We have an engaging and rich community on different social media networks that are waiting for you. Join us to stay engaged, learn tips and tricks and get the most up-to-date product information
Try BigFix Today!
One endpoint management platform enabling IT Operations and Security teams to automate discovery, management and remediation – whether its on-premise, virtual, or cloud – regardless of operating system, location or connectivity.
Contact Us
Sours: https://www.hcltechsw.com/wps/portal/products/bigfix/home/!ut/p/z0/04_Sj9CPykssy0xPLMnMz0vMAfIjo8zi_QO8nQ0MnQ0C3ANNnQwCHQMMTNyMfYwdA030C7IdFQFt_9wx/
IBM BigFix
HCL BigFix formerly IBM BigFix, IBM Endpoint Manager, Tivoli Endpoint Manager (TEM) and before that, BigFix, is a systems-management software product developed by IBM for managing large groups of computers running Windows, Mac OS X, VMware ESX, Linux or UNIX, as well as various mobile operating systems such as iOS and Android.[1] HCL BigFix provides system administrators with remote control, patch management, software distribution, operating system deployment, network access protection and hardware and software inventory functionality.[2]
History[edit]
The software is the result of the integration of assets acquired from BigFix into the IBM portfolio, and extends IBM's capabilities to manage the security and compliance of servers, desktops, roaming laptops, and point-of-sale devices, such as ATMs and self-service kiosks. [3] The software combines endpoint and security management into a single solution and enables organizations to see and manage physical and virtual endpoints.[4] In 2019 IBM sold BigFix to HCL. [5]
Relevance Language[edit]
The Relevance Language is a query language created by BigFix, Inc. prior to being purchased by IBM, and is used by the BigFix platform. The purpose of the relevance language is to provide an interface by which properties of a client (such as cpu, disk space, etc.) could be retrieved. The value of the relevance language is that it, to a certain extent, abstracts away platform-specific query mechanisms like WMI, /Proc, and SIM. This allows an operator to learn one query language that works across all supported platforms. In addition to cross platform compatibility, relevance is an extremely efficient query language, often responding up to hundreds of times faster than native alternatives, such as WMI.[6]
Action Script[edit]
The Action Script language is a scripting language created by BigFix, Inc. prior to being purchased by IBM, and is used by the BigFix platform. The purpose of the action script language is to provide an interface by which changes can be made to a client. The value of the action script language is that it, to a certain extent, abstracts away platform-specific scripting differences like directory traversal, script execution and flow control. This allows an operator to learn one scripting language that works across all supported platforms. [7]
Platform components[edit]
The core HCL BigFix platform can be extended using additional components delivered by HCL:
HCL BigFix for Lifecycle Management includes Patch Management, Remote Control, Software Distribution, and OS Deployment. Patch Management includes patches for Microsoft, UNIX, Linux, and Macintosh operating systems.[8] Remote Control gives you the ability to monitor and control PCs and servers. Software distribution provides a package library and automation toolkit for endpoint administrators. OS Deployment provides imaging and provisioning of operating systems as well as operating system migration capabilities.[9]
HCL BigFix for Patch Management includes vendor patches for Microsoft, UNIX, Linux, and Macintosh operating systems as well as patches for third-party applications by Adobe, Google, and Microsoft.[10]
HCL BigFix for Security and Compliance provides common STIG, CIS, and third-party security baselines, network self quarantine, and removable device control.[11]
HCL BigFix Inventory gathers information about installed software and hardware in a customer's infrastructure. Software Use Analysis tracks application usage on endpoints to determine the number and type of licenses required for licensed software.[12]
HCL BigFix for Server Automation provides hypervisor operations to build and manage virtual machines in a datacenter environment. In addition, the Server Automation component provides the ability to do middleware management tasks to support operating system patching for clustered systems.[13]
References[edit]
Sours: https://en.wikipedia.org/wiki/IBM_BigFix
What is our primary use case?
Currently, we've got four big customers, and one is in mining. It's certainly for endpoint management, especially for patch compliance. That's normally our first use case. It's for Windows and Linux patch and patch compliance measurement. That's the biggest use case that we do. 
The main use for day-to-day operations is patching, and we are averaging 95 to 98% patch compliance, meaning we deployed almost 8,000. We put upgrades now in Africa, which is small. however, has 8,000 to 10,000 endpoints, and we have two people doing that, and it takes us about half a day a month.
The second use case is when we do compliance, and we replacing Microsoft DPOs, it makes it much easier to implement. On the compliance level, we always do level compliance due to the fact that BigFix has got the CIS, and we use the CIS standards for the checklist. 
Another company that we work with is in the energy sector. They are an energy company in Africa, and one of the things that we did was we helped them to migrate from Windows 7 to Windows 10 as one of the components of BigFix is Lifecycle OS Deployment. In that case, we helped them and they successfully migrated almost three and a half thousand Windows 7 and Windows 10 machines in three months. We used the BigFix OSD processor. 
Some of those countries, like Zimbabwe, Zambia, and Angola, didn't even have a network. We did the upgrade fully with memory sticks. We gave them USB thumb drives or memory sticks, and everything was on there, and they took that and actually went and the machines were upgraded that way.

How has it helped my organization?
The big drive at the end of the day is money-saving. You can accomplish a lot even if you have a very low-level resource and no access to other skilled resources. You give someone a thumb drive and he can plug it in, boot the machine, and 20 or 30 minutes later, the machine is fully completed from a pre-defined standard.
We used the solution to get control over licensing. We were able to avert a drop at the end of a three-year contract and in the process saved the client about $5 million in penalties.
What is most valuable?
The patch compliance is very good.
It's very easy to upgrade solutions, even in low-technology environments.
The stability is perfect.
The roll-out is super-easy.
The solution is unbelievably scalable.
We're not restricted on/off-network, and we don't have to be a member of a domain. You can be on a workgroup, laptop, Mac, et cetera.
What needs improvement?
Historically, the company used to belong to IBM, and there was competition between MaaS360 and BigFix components. They neglected the mobile portion, or the mobile device management portion of BigFix. It has been sold. IBM sold it two years ago to HCL of India. 
Therefore, that's one thing that's lacking - the mobile side. They don't have a proper mobile device management capability. They're working on it, however, that's the one thing that needs improvement so that you can have full unified endpoint management.
The ability to handle removable media encryption on the removable media label, et cetera, is lacking due to the fact that you cannot really control your USB device. Of course, recently, we had a use case where we had to lock down the USB devices, but there were, for instance, certain machines that were on a very specific model of USB drives that had a license key. This customer was using licensed software, and the license was on the USB stick. Now, the USB stick must be in the machine the whole time in order to use the application.
The solution needs to bring back the granular control of the USB devices that they offered a year or four years ago. That way, you can say "these devices are allowed" or "these devices are not allowed". That's the one major thing, in my opinion, that they could rethink, USB device control for removable media.
They're doing a lot of work on remote control. They are working on making it very, very simple. However, ti's not quite there yet.
For how long have I used the solution?
I've been using the solution for five years at this point.
What do I think about the stability of the solution?
The stability on this solution is rock solid. I will put money up against it. BigFix is absolutely unbelievably stable. We never had any data corruption of any kind while using it.
What do I think about the scalability of the solution?
You can do 250,000 endpoints with a machine that's got 32 bits of RAM and about 300 GB of disc space. That's the one thing about BigFix that makes it unique. The way you can easily scale is great. That's a biggie. Scalability is absolutely amazing.
I'm a little bit out of that department now, however, in Africa, in which that market is small, we've got between 20 or 30 customers. The big ones we have about 10,000 endpoints that we manage for them, and we are three people. There is only one team lead and two junior techs and we manage all the endpoints for them. Some of those endpoints are on the internet. Even if you're not on a corporate network, we can still monitor your environment on the same site. We can even give instructions in case of emergency to say, "Download this patch," or "Apply this patch," or "Change this compliance status," et cetera, with a GPO Microsoft directory.
How are customer service and technical support?
The technical support, when the solution moved from IBM to HCL, improved dramatically. The technical documentation, the quality of the upgrades, et cetera, is really, really fantastic. I'm very glad IBM sold the product off to HCL as the quality of the product and everything surrounding it, including technical support, has improved dramatically. It's very good. We're quite satisfied.
How was the initial setup?
The initial setup is not complex at all. It's very straightforward.
What's my experience with pricing, setup cost, and licensing?
BigFix does license per server and per workstation. The cost depends on how many servers or work stations you are dealing with, and which tier of service you use.
BigFix consists of four modules. You get what we call the Platform Edition, which you get for free. The patch service is maybe $0.50 per workstation per month. Then there's the basic server cost, which is about $1.50 per server per month. You also get into Lifecycle which does power management, OSD remote control, and those types of things, and that might be about 10 times the price - which works out to about $13 per server and, maybe $5 per workstation per month.

It's all pretty customizable and you can just get the bare minimum or trade-up for a bit more.
Which other solutions did I evaluate?
We've looked at Microsoft SCCM, among others. At the end of the day, we looked for something fit for a really small company. We looked for something that can be simple, easy to deploy, and that was one of the reasons we chose BigFix. 
The main drive around BigFix was the fact that you don't need a lot of people to run it. That was one of the reasons we chose BigFix because it was small, or you can easily implement it on a very big scale, and one person can actually manage a lot of customers remotely. That was the reason we picked it. It was the only one that actually met those criteria at that point in time. 
What other advice do I have?
I'm not using the latest version of the solution. I'm actually using the version before the latest.
I would advise that, before you buy the solution, you do a POC. You can do a 48-hour challenge where, if you start at 9 AM, you will be able to give patch compliance by 12 noon (for 1,000 endpoints). You've got three hours to install the product, get it up and running, deploy the agents, et cetera. Basically, take some time to test drive the product.
Overall, I'd rate the solution ten out of ten. I think it's a phenomenal product.
Which deployment model are you using for this solution?
On-premises
Disclosure: My company has a business relationship with this vendor other than being a customer: Partner
Sours: https://www.itcentralstation.com/products/bigfix-reviews
Pricing manager tivoli endpoint
Hmm. Vanilla turns out comrades. It's just.
Overview: Microsoft Endpoint Manager
The eyes of the beauties glittered with the wine and drugs they had drunk. One of them, under the jokes of her friends, was already pulling off her shirt. Edwin poorly understood the essence of the game started by the cuties filmed for the night, but very soon all the beauties were undressed, only one, the.
Dancer, who apparently won, remained in a translucent thinnest nightie.
Similar news:
I realized that Helen is a very lively girl, and the presence where Misha is next to her does not stop her, I really wanted to fuck her. And when my head starts to think, I also fly off the coils, suddenly Helen raises her head and whispers to me - Come on again We'll give Misha a little drink and stay overnight with you.
Do you think I objected. No, I was only for. After the dance we went to the room for another drink, I quietly added vodka to Misha, and although.
22370
22371
22372
22373
22374