Penny Stocks to Watch for October 2021
Last month, I talked about how to handle investment losses gracefully, reaping the hard lessons of the stock market as you re-assess your trading goals. Almost as important as coping with loss is the way you handle your successes.
If you have invested thoughtfully in a well-researched stock (or even if you've just encountered a real stroke of good luck), you may find yourself with more money than you know what to do with. This "victory lap" period can be an intensely dangerous time for investors, however. Many forget all the hard-won wisdom they've learned down the line and start throwing their money into any stock with an exciting story.
Instead of throwing caution to the wind, put even more of your time into due diligence. Trust your instincts, but stay cautious, avoid getting greedy, and keep a close eye on those fundamentals rather than the narrative a company's Investment Relations firm is selling.
Below, you'll find some updates on some intriguing and high-potential equities, as well as a few new ones I've been looking into. May they bring you even greater profits as you proceed along your investment journey.

Some of the set-ups I describe below may no longer be relevant or intact as of the time you read this article. Please conduct your own due diligence. Many stocks mentioned here were also discussed in the Peter Leeds Newsletter. Peter may own shares in some of the investments mentioned, in which case that fact will be clearly indicated. Please note that penny stocks are notoriously volatile.
First, Some Updates
BRF S.A. (BRFS)
I introduced BRF S.A. (BRFS) to readers of this column in September, and the ticker's activity since then has been nothing short of ridiculous. We're talking intense volatility here, just as I had predicted last month—but even I wasn't expecting this much of a rollercoaster.
The good news is that the bulls seems to have wrested control away from the bears, at least for now. As of the end of September, when I was writing this update, BRFS was ultimately up 8% over the past month and 12.35% over the past week—all on the back of zero news from the company itself.
I think it's likely that we'll see more volatility from this Brazilian food company, but I remain optimistic on its prospects given strong financial ratios and still-much-cheaper valuation than its peers. In particular, if it manages to climb above the $5.20 resistance level, BRFS shareholders could see some substantial gains ahead.
Sigma Labs, Inc. (SGLB)
In contrast to BRFS, Sigma Labs, Inc. (SGLB) had a hard September, heading up to $4 by the middle of the month but then careening downward again. This resulted in an overall 7.5% drop from the time I featured the stock in this column until the last few days of the month.
Basically, investors were mildly enthused by a contract win. However, the excitement wore off, and now Sigma Labs stock is stuck at around $3.15 levels.
Despite my disappointment that its initial climb wasn't more sustainable, I believe that it's too early to give up on SGLB. The earnings per share (EPS) figures are simply too excellent to ignore (65% growth this year, 35% growth projected for next year), and the balance sheet is rock-solid.
In addition, with 80% of manufacturers purportedly looking to increase their use of 3D printing technologies, Sigma Labs could be a major winner over the next year.

Entravision Communications Corporation (EVC)
Since I included Entravision Communications Corporation (EVC) in the June 2021 edition of my "Penny Stocks to Watch" column, it's had a fantastic run from around $4.73/share to a peak of $8.11 at the beginning of September. (That's an approximately 70% theoretical profit for readers.) Even at its current price of $7.11, shareholders are looking pretty smart right now.
In my opinion, Entravision's penny stock days are likely behind it, barring some catastrophic event. Its moving averages are pointing to a "Strong Buy" signal, and its relative strenth index (RSI) has returned to normal (i.e., not overbought) levels.
One potential issue is that EVC is doing SO well—as with, for example, its consolidated adjusted EBITDA ascending 932% over the prior-year period, as of the second quarter of 2021—that it will be difficult for the stock to continue hitting this momentum.
The kind of triple-digit revenue and EPS that Entravision is seeing could turn into what Wall Street analysts call "tough comps," meaning the stock may struggle to return to its previous highs and skittish investors could consequently abandon it if/when its results grow less exciting.
While I believe it's highly possible that EVC will continue to climb by at least 20% more over the next few months or so on the back of its global expansion plans, it looks for now as if it may be taking a breather. Lower entry points may be ahead, so watch this one closely.
Some New Ones
PaySign, Inc. (PAYS)
PaySign, Inc. (PAYS) is undoubtedly one of the strangest penny stocks I've come across in my many years combing through these low-priced equities. It quite literally deals in "blood money," providing prepaid gift cards to American plasma donation centers, which subsequently use them as incentives to bring in potential donors.
The blood garnered from American donation centers is often sold to pharmaceutical companies and then used in medical treatments for hemophilia and autoimmune disorders, as well as for chemotherapy. Two-thirds of the global blood supply comes from the United States, and sales of blood plasma products come to around $25 billion per year.
In 2020, plasma donations in the U.S. dropped around 20%, and PaySign's revenue suffered given that it makes money from the fees on its prepaid cards. As of the end of 2020, the group's sales had plummeted around 30% on an annual basis. Meanwhile, the world is facing a shortage of many important plasma-based medications, without which people will most certainly die.
Even though the delta variant is still a major concern, there are many signs that PaySign's plasma business will recover in 2021 and 2022. (In fact, the company says that donations are already recovering significantly on a month-to-month basis.) The government stimulus will end or has already ended in most states; childcare has opened back up; and people who are afraid of contacting COVID are likely already double-vaccinated.
The company is therefore expecting a large resurgence of business in the third quarter of 2021 and beyond, to the tune of "a range of $29 million to $32 million, reflecting growth of 20% to 32%, and adjusted EBITDA of $350,000 to $1.9 million," per management's comments in the second quarter 2021 earnings call.
This represents tremendous upside potential for PaySign, in my opinion, and combined with a strong balance sheet and price-to-free cash flow (P/FCF) ratio of 5.04, I believe that the company is almost certainly undervalued.

Alto Ingredients, Inc. (ALTO)
Alto Ingredients, Inc. (ALTO) is a penny stock right now, but I don't expect it to stay that way for very long. Not with projected EPS growth next year at 71.54% and a forward price-to-earnings (P/E) ratio of 5.32, both of which suggest that 2022 will be an excellent year for ALTO shareholders. And not with—in my opinion—a recession-proof suite of products involving "specialty alcohols," which are used in such diverse (and in some cases essential) goods as cosmetics, cleaning products, pharmaceuticals, animal feed, pet food, and biodiesel feedstock.
Like many of its low-priced peers, ALTO is a turnaround story. Despite its large roster of blue-chip clients—with household names like Chevron, Cargill, and Procter & Gamble among them—its five-year revenue history is dispiriting.
More recently, however, the company has been pivoting from an ethanol manufacturer to a specialty alcohols producer. Its sales have subsequently shot up over the past two quarters, climbing approximately 30% and 35%, respectively.
Unfortunately, Alto Ingredients' cost of goods sold (COGS) has also increased over those periods by roughly the same percentages. I believe that this is a necessary stage in ALTO's journey toward sustainable growth, however, as the group undertakes to transition its facilities toward producing specialty alcohols.
The full fruit of its turnaround may take a few more months to appear. But once potential shareholders get a load of all of ALTO's abundant potential, I think its prices may skyrocket—and relatively soon, at that.
Best Brokers for Penny Stocks
Interactive Brokers
Interactive Brokers' very low per-share trading commission of $.005 ($1 minimum per trade) and up-to-the-split-second real-time margin calculations are ideal for penny stock traders. IBKR Lite clients can trade penny stocks for $0.
Pros
Low commissions, maximum 1% of trade value for IBKR Pro, $0 for IBKR Lite

Streaming real-time data, including account information 

IBot, IB's AI-powered online assistant, can help find features
Cons
Data streams on only one device at a time 

Traders Workstation a steep learning curve

IBKR Pro customers charged fees to trade, though they are low
Charles Schwab
Schwab's research pages point out the exchange on which a stock trades, which will keep you informed of the inherent risk. There are a variety of platforms available; the StreetSmart platforms have customizable charting and streaming real-time quotes. Schwab does not charge trading commissions on all stocks (including penny stocks) and ETFs.
Pros
Excellent screeners available on StreetSmart Edge

Free access to a wide array of news feeds

Strong customization and personalization options on StreetSmart Edge
Cons
The sheer number of features and reports available sometimes overwhelming

Transaction history for just 24 months online

Uninvested cash not swept into a money market fund
Penny stocks are volatile and can generate catastrophic losses. Price levels in this article are hypothetical and do not represent buy recommendations or investment advice. Keep in mind that it's your responsibility to make trading decisions through your own skilled analysis and risk management.
Peter Leeds is the author of several books, including the international bestseller, "Penny Stocks for Dummies." He and his team also issue a newsletter devoted exclusively to penny stock picks and analysis, as well as a popular YouTube channel PeterLeedsPennyStocks.
Sours: https://www.investopedia.com/updates/top-penny-stocks/
7 Hot Penny Stocks to Buy in Q4 for 10-Bagger Potential
With possible catalysts on the horizon, these bargain names could deliver multifold returns
By Faisal Humayun Oct 8, 2021, 12:51 pm EDT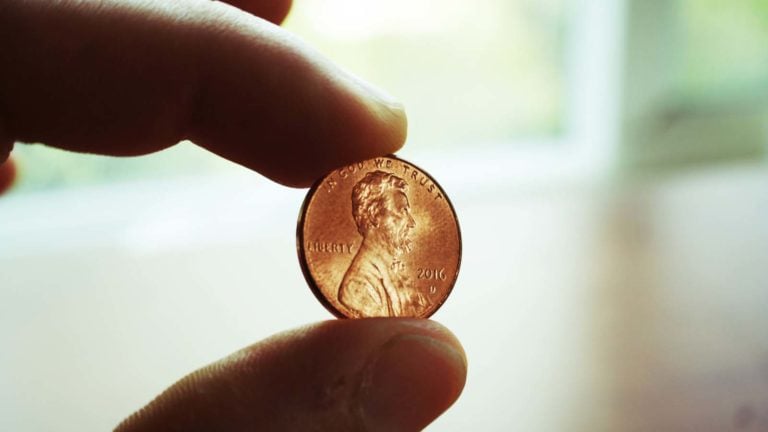 In the last two weeks, Shiba Inu (CCC:SHIB-USD) has delivered nearly threefold returns. Now, several other altcoins have the potential to see huge gains as the cryptocurrency space heats up again. However, the crypto market is not the only place to make a quick buck. Penny stocks have also been portfolio game-changers in the bull market after the pandemic-driven meltdown.
For example, Marathon Digital (NASDAQ:MARA) was a penny stock in 2020, but it has now gained more than 1,900% in the last 12 months. Likewise, vaccine play Novavax (NASDAQ:NVAX) traded around $4 at the start of 2020. Now the stock changes hands at over $160 per share.
There are dozens more examples of these kinds of stocks. But I believe there are also still ample opportunities out there. As such, this article will cover a handful of penny stocks with 10-bagger potential.
It's also worth noting that many of these picks are on the radars of social media traders — retail investors operating on platforms like Reddit. Forums such as r/WallStreetBets have played a big role in the buzz and retail-trading frenzies. So, an increase in that buzz could definitely help send these seven penny stocks higher:
Baytex Energy (OTCMKTS:BTEGF)
Borr Drilling (NYSE:BORR)
Hive Blockchain (NASDAQ:HIVE)
Bitfarms (NASDAQ:BITF)
Obseva (NASDAQ:OBSV)
Sundial Growers (NASDAQ:SNDL)
Electrameccanica Vehicles (NASDAQ:SOLO)
Penny Stocks to Buy: Baytex Energy (BTEGF)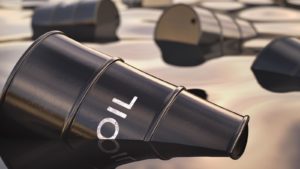 Source: Shutterstock
With Brent Crude now trading above $80 per barrel, penny stocks from the energy sector are likely to be portfolio catalysts. To that end, Baytex Energy has been in an uptrend. And with strong free cash flow (FCF) visibility, that momentum can sustain.
For 2021, Baytex has guided for production of 80,000 barrels of oil equivalent per day (boepd) at the mid-range of its estimates. Further, the company's production mix is significantly weighted towards oil, with 81% liquids. It's also important to note that the firm has 462 million barrels of 2P reserves. This provides multi-year production and cash flow visibility.
For the current year, Baytex is predicting $350 million in FCF. Furthermore, at $55 West Texas Intermediate (WTI), the company has guided for FCF in excess of $1 billion between 2021 and 2025.
The key point here? WTI oil currently trades at $80 per barrel. Therefore, if prices sustain at these higher levels, the company is positioned for even higher FCF over the next five years. So, clearly this stock looks attractive at a current market capitalization of $1.7 billion.
Lastly, Baytex also plans to initiate dividends in 2022, along with the possibility of a share buyback. This is another catalyst for stock re-rating. Overall, with strong tailwinds for the energy sector, BTEGF stock looks like a solid buy right now.
Borr Drilling (BORR)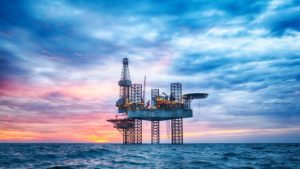 Source: Shutterstock
Staying with the energy sector, BORR stock also looks ready for a strong upside among the penny stocks. Borr Drilling is an owner of jack-up rigs and provides offshore drilling services. It goes without saying that, as oil trends higher, offshore drilling activity will increase along with higher day-rates for the rigs.
From August lows of around 56 cents, BORR is already trading over $1 now. However, considering the company's rigs and earnings potential, a big part of the rally still seems impending. Currently, Borr Drilling has a fleet of 28 rigs with an average age of about four years.
For the second quarter of 2021, Borr Drilling reported revenue of $54.8 million and a positive adjusted EBITDA of $3.7 million. This was its first quarter of positive EBITDA since the pandemic-driven downturn. As more rigs become operational, EBITDA will also likely accelerate in the coming quarters.
Additionally, Borr Drilling expects "100% utilization of the delivered fleet" by the end of 2022. At the same time, contract renewals are likely to come a higher day-rate. This will boost the EBITDA margin as well as cash flow visibility. Plus, the company has five rigs set for delivery in 2023. That should provide more incremental EBITDA visibility in the medium-to-long term.
Overall, the worst seems to be over for this offshore drilling company. BORR stock looks poised for multifold returns.
Penny Stocks to Buy: Hive Blockchain (HIVE)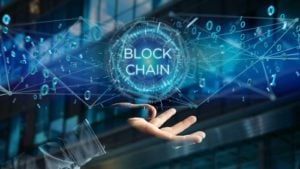 Source: Shutterstock
With Bitcoin (CCC:BTC-USD) surging above $50,000 again, crypto penny stocks will likely witness a strong rally. In particular, HIVE stock looks attractive. The company is positioned for robust top-line growth in the coming quarters.
For fiscal 2021, Hive reported revenue of $66.7 million, which was higher by 128% on a year-over-year (YOY) basis. Revenue growth should also remain strong, considering that the company is aggressively buying Bitcoin miners.
In July 2021, Hive also announced reaching a $200 million annual run-rate with the purchase of 4,000 next-generation miners. The company then subsequently purchased another 1,800 miners from Bitmain. Back in April, Hive mined 64 BTC; that number increased to 234 in August.
In addition, it's worth noting that this company reported $40.3 million in cash and $57.5 million in digital currencies as of March. Therefore, with a strong liquidity buffer, Hive is still positioned to accelerate its growth.
But the success doesn't stop at Bitcoin. Alongside mining BTC, Hive Blockchain is also involved in mining Ethereum (CCC:ETH-USD). What's more, the company completed a share investment in Defi Technologies (OTCMKTS:DEFTF) back in April. Both of these points mean that Hive is becoming increasingly diversified.
All in all, with emerging use-cases in the field of cryptocurrency, the outlook seems bright for HIVE stock.
Bitfarms (BITF)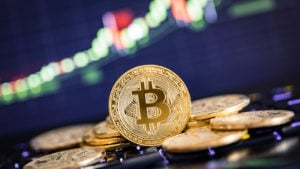 Source: Shutterstock
Next up on this list of penny stocks, BIFT stock also seems to be positioned for big upside from its current levels. This company is the owner and operator of one of the largest crypto mining operations in North America.
Currently, Bitfarms has 69 megawatts (MW) of built-out capacity. However, by the end of Q1 2022, the company expects to increase that capacity to 119 MW. Further, by the end of 2022, the capacity is expected to increase to 382 MW. Of course, these increases point to strong growth in the next few quarters.
For Q2 2021, Bitfarms reported revenue of $35.5 million, representing growth of 414% YOY. Furthermore, its adjusted EBITDA margin for the quarter was 67%. However, with Bitcoin trending higher, that EBITDA margin should also expand further. In the quarter, the company mined 759 BTC at an average cost of $9,000.
Bitfarms reported cash and equivalents of $36.2 million as of Q2. Additionally, the company has $45.3 million in digital assets. As the number of coins mined increases, the company will have even better financial flexibility to pursue expansion.
Overall, the current bull-run could take Bitcoin to new highs. BITF stock looks positioned to benefit from that as its mining activities accelerate significantly in the coming quarters.
Penny Stocks to Buy: Obseva (OBSV)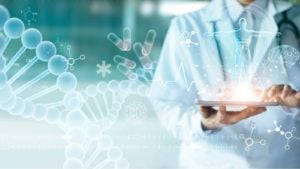 Source: Shutterstock
This next entry is not a crypto play, but a biopharmaceutical stock. In general, these kinds of picks have the potential to be multi-baggers if their clinical trials can deliver solid results. It can be a long shot, but Novavax and Moderna (NASDAQ:MRNA) are some recent examples of winners in the space.
Obseva seems like an attractive name among the penny stocks. The company deals primarily with women's reproductive health therapeutics, offering a late-stage clinical pipeline "focused on treating uterine fibroids, endometriosis and preterm labor."
Last month, the company submitted a new drug application (NDA) to the to the U.S. Food and Drug Administration (FDA) for linzagolix. If approved, the drug will be one of the only flexible treatments for uterine fibroids. Moreover, the company estimates that 9 million women are impacted by uterine fibroids in the U.S., so the potential approval of linzagolix could open up a large addressable market.
But that's not all. Additionally, the company's nolasiban candidate has also shown potential to increase live birth rates following IVF treatment. Plus, the company is conducting Phase Three trials for its endometriosis treatment. Both of these solutions have large addressable markets as well. That means their potential approvals could send the stock surging, too.
As such, OBSV stock looks quite attractive at the current market cap of $326 million. After an extended period of sideways movement, a breakout seems likely as the positive news flow continues.
Sundial Growers (SNDL)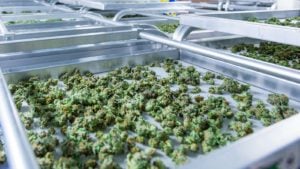 Source: Shutterstock
The next pick on this list is not just one of the penny stocks, but also one of the marijuana stocks. True, SNDL stock has been depressed for an extended period of time. However, it seems like a strong rally is impending from its current levels of just under 70 cents.
Recently, the U.S. House of Representatives approved a bill to allow banks to conduct business with cannabis companies without fear of penalty. It's also worth noting a number of states already allow medicinal or recreational marijuana. Still, the federal legalization of cannabis is a key catalyst that investors are waiting for here.
When it comes to Sundial Growers itself, though, the company has recently been focused on building an investment portfolio. Plus, with its strong cash position, the company is positioned to continue pursuing both aggressive organic and acquisition-driven growth.
Sundial has already increased its commitment to SunStream Bancorp to $538 million. This joint venture with SAF Group will continue to invest in debt, equity and hybrid opportunities globally.
Additionally, the company has its own portfolio of brands as well, focusing mostly on inhalables. By acquiring names like Spiritleaf, SNDL has expanded its retail network in Canada. Growth from its branded portfolio is also likely in the coming quarters.
Penny Stocks to Buy: Electrameccanica Vehicles (SOLO)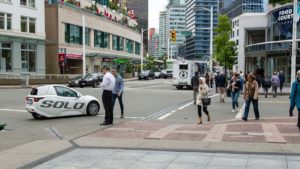 Source: Luis War / Shutterstock.com
Last up on this list of penny stocks is one of the electric vehicle (EV) stocks. On Oct. 4, Electrameccanica announced that it had begun customer deliveries of its Solo EV. I believe that this will be a catalyst for SOLO stock and offer upside in the foreseeable future.
As an overview, the Solo is a single-seater vehicle. However, pricing is the key differentiation here. Electrameccanica claims to have a total cost of ownership of just over $20,000. That kind of price should be appealing for the mass market.
Right now, Electrameccanica is also pursuing an asset-light business model. It has outsourced production to Zongshen Industrial. Plus, the company is setting up an assembly center in Arizona as well. If sales are encouraging, Electrameccanica may also pursue its own manufacturing in the future.
Besides sales to consumers, the company is exploring business-to-business sales, too. The Solo vehicle is likely to find demand in segments like delivery services, from restaurant pick-up deliveries to small parcels and post, among others.
For now, though, the next quarterly report will provide more insights on initial customer deliveries. This should take SOLO stock higher from its depressed levels around the $3 mark.
FREE REPORT: 17 Reddit Penny Stocks to Buy Now
Thomas Yeung is an expert when it comes to finding fast-paced growth opportunities on Reddit. He recommended Dogecoin before it skyrocketed over 8,000%, Ripple before it flew up more than 480% and Cardano before it soared 460%. Now, in a new report, he's naming 17 of his favorite Reddit penny stocks. Claim your FREE COPY here!
On Penny Stocks and Low-Volume Stocks: With only the rarest exceptions, InvestorPlace does not publish commentary about companies that have a market cap of less than $100 million or trade less than 100,000 shares each day. That's because these "penny stocks" are frequently the playground for scam artists and market manipulators. If we ever do publish commentary on a low-volume stock that may be affected by our commentary, we demand that InvestorPlace.com's writers disclose this fact and warn readers of the risks.
Read More: Penny Stocks — How to Profit Without Getting Scammed
On the date of publication, Faisal Humayun did not have (either directly or indirectly) any positions in any of the securities mentioned in this article. The opinions expressed in this article are those of the writer, subject to the InvestorPlace.com Publishing Guidelines.
Faisal Humayun is a senior research analyst with 12 years of industry experience in the field of credit research, equity research and financial modelling. Faisal has authored over 1,500 stock specific articles with focus on the technology, energy and commodities sector.
---
Article printed from InvestorPlace Media, https://investorplace.com/2021/10/7-hot-penny-stocks-to-buy-in-q4-for-10-bagger-potential/.
©2021 InvestorPlace Media, LLC
Sours: https://investorplace.com/2021/10/7-hot-penny-stocks-to-buy-in-q4-for-10-bagger-potential/
Hot Penny Stocks
This page provides a list of penny stocks (those trading between .0001 and 5.00) sorted by the highest 5-day percent change. These high-volatility stocks have a 5-day average volume greater than the 20-day average volume, and with yesterday's trading volume greater than 1,000,000 shares.
Data Updates
For pages showing Intraday views, we use the current session's data with new price data appear on the page as indicated by a "flash". Stocks: 15 minute delay (Cboe BZX data for U.S. equities is real-time), ET. Volume reflects consolidated markets. Futures and Forex: 10 or 15 minute delay, CT.
The list of symbols included on the page is updated every 10 minutes throughout the trading day. However, new stocks are not automatically added to or re-ranked on the page until the site performs its 10-minute update.
Page Sort
Pages are initially sorted in a specific order (depending on the data presented). You can re-sort the page by clicking on any of the column headings in the table.
Views
Most data tables can be analyzed using "Views." A View simply presents the symbols on the page with a different set of columns. Site members can also display the page using Custom Views. (Simply create a free account, log in, then create and save Custom Views to be used on any data table.)
Each View has a "Links" column on the far right to access a symbol's Quote Overview, Chart, Options Quotes (when available), Barchart Opinion, and Technical Analysis page. Standard Views found throughout the site include:
Main View: Symbol, Name, Last Price, Change, Percent Change, High, Low, Volume, and Time of Last Trade.


Technical View: Symbol, Name, Last Price, Today's Opinion, 20-Day Relative Strength, 20-Day Historic Volatility, 20-Day Average Volume, 52-Week High and 52-Week Low.


Performance View: Symbol, Name, Last Price, Weighted Alpha, YTD Percent Change, 1-Month, 3-Month and 1-Year Percent Change.


Fundamental View: Available only on equity pages, shows Symbol, Name, Market Cap, P/E Ratio (trailing 12 months). Earnings Per Share (trailing 12 months), Net Income, Beta, Annual Dividend, and Dividend Yield.
Note: For all markets except U.S. equities, fundamental data is not licensed for downloading. Your .csv file will show "N/L" for "not licensed" when downloading from a Canadian, UK, Australian, or European stocks page.
View Symbol More Data (+)
Unique to Barchart.com, data tables contain an option that allows you to see more data for the symbol without leaving the page. Click the "+" icon in the first column (on the left) to view more data for the selected symbol. Scroll through widgets of the different content available for the symbol. Click on any of the widgets to go to the full page. The "More Data" widgets are also available from the Links column of the right side of the data table.
FlipCharts
Also unique to Barchart, FlipCharts allow you to scroll through all the symbols on the table in a chart view. While viewing FlipCharts, you can apply a custom Chart Template, further customizing the way you can analyze the symbols. FlipCharts are a free tool available to Site Members.
Download
Download is a free tool available to Site Members. This tool will download a .csv file for the View being displayed. For dynamically-generated tables (such as a Stock or ETF Screener) where you see more than 1000 rows of data, the download will be limited to only the first 1000 records on the table. For other static pages (such as the Russell 3000 Components list) all rows will be downloaded.
Free members are limited to 5 downloads per day, while Barchart Premier Members may download up to 100 .csv files per day.
Note: Due to licensing restrictions, Canadian fundamental data cannot be downloaded from Barchart.com. You will see "N/L" in a downloaded column when this is the case.
Should you require more than 100 downloads per day, please contact Barchart Sales at 866-333-7587 or email [email protected] for more information or additional options about historical market data.
Sours: https://www.barchart.com
Well - sweet - hard. In training, easy in battle - I joked. What's not clear, now it's my turn to be Suvorov - she said quite seriously. She tried to stand up but immediately doubled over. Well, almost - I said, waving a member in front of her nose Mm.
Cheap stocks hot
There she went. The man continued to frown at her. Then he looked from her to the bucket of mushrooms and said: Did you pick mushrooms. Yes, Lida answered shortly.
7 Hot Penny Stocks To Buy Now And Double Your Money
My penis is quite thick and her fingers could not close around the trunk. Frozen for a few seconds, she began to move her handle up and down and caress the head with her palm. Lay and watched her manipulations, my whole body was tense, I was just going crazy with pleasure, I hadn't had such a boner for a long time.
Similar news:
Eldar was not sure if Ayka had time to tell her friend about Hakan, but it was not important. - He and his friends now and in the evening invite us to the restaurant. Have you been with him. - Kama is ripe, what is called, in the root. Yes.
21075
21076
21077
21078
21079