Following the recent news that the Stranger Things license is expiring this year for Dead by Daylight, the team over at Behaviour has announced another horror icon joining the extensive lineup of crossovers. Enter: Hellraiser. We've already got our first look at what the latest DLC will have to offer now that a new killer has hit the game's Public Test Build.
The first teaser for the upcoming chapter debuted a few days ago (seen in the video at the top of the article), but the latest social media tease goes a little more in detail. The Public Test Build, or PTB for short, is available and brings more than just the usual bug fixes. Included in update 5.2.0 is a new killer, the Cenobite. Cenobites are extra-dimensional beings known from the Hellraiser series, brainwashed into torturing humans for all time. This makes it the perfect addition to Dead by Daylight.
Also included in the update is Large Text Settings, which is a feature that many players have been asking for concerning more accessibility settings. For what else is new, check out the latest PTB patch notes below, courtesy of Behaviour:
Update 5.2.0:
Features
Added a new Killer - The Cenobite
Match Results - When players leave a Trial with a Limited Item (Example: The Nemesis's Vaccine) they will now be notified that they do not get to keep it. It has been consumed by The Entity.
Large Text Settings - The players can enable this option to enlarge all texts in the HUD, increasing readability.
Content
The Nemesis Update:
Movement speed while charging Tentacle Strike Tier 3 increased to 4.0m/s (was 3.8m/s)
Shattered S.T.A.R.S. Badge effect duration increased to 60 seconds (was 30 seconds)
Iridescent Umbrella Badge effect duration increased to 30 seconds (was 15 seconds, but was erroneously displayed as 12 seconds)
Ritual of The Nemesis reduced to reaching maximum Mutation Rate one time (was 4)
Dev note: The Nemesis came out in a good state, but has been underperforming slightly in higher skill brackets. These players tend to hit Mutation Rate 3 more often, so a buff here should give him a slight boost at that level of play. Additionally, we have buffed two addons that were underperforming to make them more viable, and made the associated ritual less of a pain to complete.
Various bug fixes and improvements to address performance issues on the Family Residence, Sanctum of Wrath and Midwich Elementary School.
Blood Lodge, Dead Dawg Saloon and The Game maps are re-enabled
Updated a variety of survivors' hair and facial hair cosmetics.
Bug Fixes
Fixed an issue that caused The Executioner's rear to be too flat when having "The Corrupted" outfit equipped.
Fixed an issue that caused a specific hook blocking navigation when a Survivor is hooked on it in Hospital map
Fixed an issue that caused the killer to body block the basement when standing at the door frame in the main building of the Blood Lodge
Fixed an issue that caused Meg "Jewel of the party" very rare outfit multiple clipping with her body
Fixed an issue that caused Meg "Jewel of the party" very rare outfit skirt misshapen when performing various action
Fixed an issue that caused female survivors to be missing an animation when stepping on a bear trap with the Calm Spirit perk equipped.
Fixed an issue that caused survivors to perform the falling animation when walking down some stairs in the Raccoon City Police Station map.
Fixed an issue that caused survivors to float and fall to the ground when cleansing some totems.
Fixed an issue that caused the durability bar of toolboxes to appear red when sabotaging a hook.
Fixed an issue that caused the walking animation of the Nemesis to be missing when in spectator mode in a custom game.
Fixed an issue that caused Victor to be able to pounce on survivors while Dead Hard is being used.
Fixed an issue that may cause survivors to remain stuck in a window when downed by the Trickster's knives while vaulting.
Fixed an issue that caused the Doctor's Shock Therapy and Static Blasts not to negate the Oblivious effect.
Fixed an issue that caused the sound notification for the Tinkerer perk to be too low.
Fixed an issue that caused the Coup de Grace perk icon to remain lit until all generators are done instead of until all tokens are used.
Fixed an issue that caused the hook count and the generator count to overlap each other when spectating a custom game.
Fixed an issue that caused the pause menu to open and close constantly when holding the Escape key during a match.
Fixed an issue that caused player names with a # symbol to get truncated in the HUD.
Fixed an issue that caused save file problem.
Fixed an issue that caused survivor to receive an incorrect benevolent emblem.
Known Issues:
The team also shared known issues that they are prepping to fix with the next update, including the inability to remove Survivors from chains, new Rank Crest images, animation glitches, and more. To see what else is new in the PTB, check out the full patch notes right here.
We don't have a release date for when the full DLC becomes available outside of the testing area, but more will be revealed soon. For now, PC players can get in on the action a little early and report any areas they feel could be improved before Hellraiser officially arrives in Dead by Daylight.
---
If comments are still showing as disabled, a site update is happening on our side that has caused a temporary takedown. We hope to have them back up and running soon so our community can go back to sharing their thoughts with us about everything gaming-related!
Sours: https://www.gameinformer.com/2021/08/17/hellraiser-is-coming-to-dead-by-daylight-new-killer-available-now-in-ptb
Dead By Daylight Chapter 21 Release Time Confirmed For Hellraiser Cenobite Killer
Dead By Daylight Chapter 21 Release Time
Loading...
Dead by Daylight Chapter 20 is now getting a bit long in the tooth and with the 5th Anniversary event also been and gone, players are starting to get ready for the games next batch of content.
Yes, even though players have got plenty of killers to choose from - although many will always stick with the game's best killers - not to mention the most recent Resident Evil Nemesis killer, they'll always want more! And next up, it's Pinhead from Hellraiser, a killer known as The Cenobite.
For the sake of keeping everything tidy and in one place, we'll be updating this page with everything we know about the next chapter of Dead by Daylight, including all the leaks, rumours and official details as we get them. Keep reading for everything you need to know about Chapter 21.
Read More - Latest Promo Codes for Dead by Daylight
Chapter 21 Latest News
September 7 2021 -
New to the game? We've just published a new guide to help you get started, ranking the best Dead by Daylight Survivor Perks.
We've only a few more hours to go before the release of Chapter 21. Stand by for our guide to The Cenobite killer.
September 6 2021 -
Not long to wait now. We've added a fancy countdown timer to the page so you can blissfully wait every second pass ahead of the launch of the new season.
September 3 2021 -
Dead by Daylight has confirmed that Hellraiser Chapter 21 launches on September 7 at 5pm BST. Click this link to set yourself a reminder.
September 2 2021 -
A new Developer Update has been released and it gives plenty of insight into some big changes coming to the game with the release of the next big patch.
Dead by Daylight Patch 5.2.0 which is most likely arriving with DBD Chapter 21 is set to introduce Skill Based Matchmaking (SBMM) for good. In addition, this will mean the removal of ranks and the introduction of a new Grades system.
We've detailed some of these changes further down, but in addition, there are a few more extensive changes being made to the PTB build of Dead by Daylight 5.2.0 to tweak the Cenobite killer.
You can see these tweaks on our Dead by Daylight Patch Notes hub, by following the link.
August 31 2021 -
Leaks by Daylight have suggested that Chapter 21 has a release date of September 7th, which would be next Tuesday. There is no confirmed details yet, so take this with a pinch of salt for the time being. More to follow...
August 26 2021 -
Behaviour Interactive has revealed a new teaser for their Hellraiser chapter alongside a release window. Although for now it's being left opened-ended as just "September". We suspect it could arrive at some stage from September 16th onwards, depending on how late in the month they wish to release the new killer.
Also, for now it does seem as though Pinhead is arriving solo. There's been no talk of new survivors.
Which raises the question, is this Chapter 21, or a Hellraiser Paragraph. Food for thought...
Chapter 21 New Killer, The Cenobite
August 18 2021 -
The Cenobite is now available on the DBD Public Test Build, and that means players have got their first look at the new Hellraiser inspired killer. If you want to get a better look at the new Cenobite Killer Power, Perks and Mori, we've rounded up everything you need to know in one place. just follow the link above.
August 17 2021 -
Behaviour Interactive has officially confirmed that Hellraiser's Pinhead will arrive in Dead By Daylight as the next killer. Offering a new teaser clip, they didn't offer any further details, only that this Hellraiser crossover is "coming soon". We've got the full story and you can watch that clip below:
Chapter 21 Release Date
Unsurprisingly there is no official release date for Chapter 21 just yet. Couple this together with the fact that new content is normally tested in the games PTR before going live and it's harder than ever to give a specific date for when we can expect to see the next chapter go live.
That being said, if you're looking for a rough estimate, we can likely expect to see Chapter 21 go live at some point in late September. Let us explain why.
The time between new chapters has historically been 'roughly 3 months', and with the Resident Evil chapter going live on June 15, it makes sense that Chapter 21 will arrive at some point towards the end of September.
As soon as we have a more concrete release date we'll be sure to update this page.
Skill-Based Matchmaking
For some time now the developers have been running tests for the Skill-Based Matchmaking (SBMM) system.
For those who don't know what that is, it's basically a system to try and match you with players of similar skill to ensure more even or enjoyable matches.
Now Behavior Interactive has announced that from the release of the 5.2.0 update (coming with Chapter 21) SBMM will be permanent. Here's a few details from the devs:
The most recent SBMM test resulted in fairer matches across the board for players of all skill levels, especially low-to-mid skilled players. High skill players would see the most variance in their matches due to the low number of players with high ratings (it's lonely at the top!), though their matches would still be more consistent compared to Rank-Based Matchmaking.

During peak hours, 99% of matches formed were what we consider reasonably balanced, with your odds of escaping or killing a Survivor varying within +/- 25% of the average. Better yet, 75% of matches fell within a +/- 5% chance. This is a huge step up from Rank-Based Matchmaking where 99% of matches saw a 45% variation, and 75% of matches saw a 25% variation.
Rank Changes & Reward
As a result of SBMM, it means that ranks are being removed from the game and replaced with 'Grades'. It's still pretty similar, but there are a few changes to be expected.
Here's how it will work:
Ranks will become Grades and feature all new icons, ranging from Ash to Iridescent. You can increase your grade by earning pips just like before, though there's now a limit to how many pips you can lose.

On the 13th of each month, grades reset to Ash IV (the lowest grade) and you'll receive up to 250,000 Bloodpoints depending on how far you've managed to climb. You'll be rewarded for each role separately, so playing both sides can reap double the rewards.
Chapter 21 Teasers
August 13, 2021 -
A new teaser for Dead by Daylight Chapter 21 has been released and it seems to be referencing Hellraiser's Pinhead character as the next killer.
The clip itself is rather short at just 16 seconds and appears to show an old-fashioned TV screen with nothing more than a static picture.
The word 'Play' and the numbers '19:87′ appear in the top corners of the screen with some fans also believing this could be a hint towards Five Nights At Freddy's.
However, it appears others are more convinced that this is a link to Hellraiser, incidentally released in 1987. The TV scene from the film, seen below, would also seem to suggest it could be pinhead coming to the game.
August 12, 2021 -
There's some very heavy hinting going on right now, with fans discovering some not so subtle teasers from the devs at Behaviour Interactive.
Some audio files posted to discord have been run through a spectrogram and appear to spell the word HELL whilst some fans have also spotted a series of letters posted to the games Twitter profile that also spell out 'RAISE'.
It would seem to indicate pretty heavily that Pinhead (from Hellraiser) is indeed coming to the game.
Chapter 21 New Survivor
Some players believe we could see the actress who played Kirsty Cotton in the Hellraiser films, Ashley Laurence, added as a new survivor.
This seems to be based on the fact that she started following the Dead by Daylight and Behaviour Interactive accounts on Twitter. Something we know actors have done before when entering into the game.
For now though, there is no official details on new survivors coming with Chapter 21. So stay tuned for more details soon.
What else would you like to see in Chapter 21 of Dead By Daylight? Let us know!
Gfinity Esports is supported by its audience. When you purchase through links on our site, we may earn an affiliate commission. Learn more Sours: https://www.gfinityesports.com/dead-by-daylight/dead-by-daylight-chapter-21-release-date-leaks-killer-survivor/
Dead By Daylight Teases New Killer for Chapter 21 With Bizarre Trailer
By Callum Williams
ShareTweetEmail
Dead by Daylight teases Chapter 21, with fans speculating it could be another crossover with one of several popular horror franchises.
Back in June, players got their hands on Dead by Daylight'ssecond official video game crossover, with the world of Resident Evilmaking its way to the asymmetric multiplayer experience. Now fans have had a good few weeks exploring the Racoon City Police Department, it seems Behaviour Interactive is setting up what's coming next, and it's already caused a lot of speculation among the Dead by Daylight community.
Posted on the game's official social media accounts, the first tease for Chapter 21 is live, showing off a 16-second clip of a flickering TV set. The trailer begins with the television turning on, showing static and an obscured image before it's switched off and the Dead by Daylight title cardfills the screen.
RELATED: Dead by Daylight Survey May Hint at Future DLC Plans
Although the teaser doesn't off much to go on, fans immediately got to work deciphering the cryptic footage, coming up with several theories as to what the next add-on's theme could be. Most seem to think it's teasing a new crossover, with both Hellraiser and Five Nights at Freddy's being the two main guesses.
In terms of the former, many suggest that the teaser is a reference to a scene from the original Hellraiser, where protagonist Kirsty sees a flickering TV screen with a blooming red flower moments before Pinhead and his Cenobite allies emerge from hell. The obscured image on the screen also resembles the red flower, while the numbers "19.87" in the TV's top right-hand corner could refer to the first Hellraiser's release in 1987.
On the other hand, Five Nights at Freddy'sfans have pointed out that the TV screen could be referencing the series' various surveillance systems. Others have suggested that the 19.87 might hint towards The Bite of 87, which is an important event in the franchise's timeline.
Other theories have pointed towards the likes of Poltergeistand even The Ring, so fans definitely have a few ideas about where Dead by Daylight could be heading next. As with most of the game's teasers, it likely won't be too long until they find out whether they're running from Pinhead, Springtrap, or a completely original killer. In the meantime, players are still digging into the game's latest chapter, which added an array of iconic Resident Evil characters to the roster. Alongside getting to play as Nemesis and use his various bioweapons abilities, the DLC added non-playable enemies for the first time, with the killer being joined by AI zombies that roam the map.
Dead by Daylight is out now on PC, PlayStation 4, PlayStation 5, Stadia, Switch, Xbox One, Xbox Series X, and mobile devices.
MORE: Why Dead Space is Perfect for a Dead by Daylight Crossover
ShareTweetEmail
Rumor Mentions New Specs for Nvidia Desktop RTX 3050 and 3050 Ti
With rumors about Nvidia releasing a desktop version of the RTX 3050 and 3050 Ti doing the rounds earlier this year, new information outlines more.
Read Next
About The Author
Callum Williams (1439 Articles Published)More From Callum Williams
Sours: https://gamerant.com/dead-by-daylight-chapter-21-killer/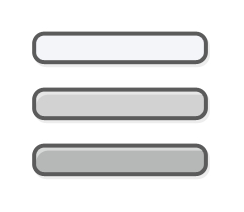 The broadcast visibility is not public. Only friends of the broadcaster can see the live stream. Broadcaster can update setting here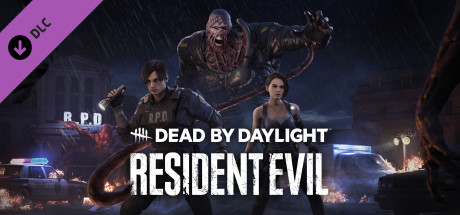 "Resident Evil is a new Chapter for Dead by Daylight. It includes a Killer, Nemesis; two Survivors, Leon S. Kennedy and Jill Valentine; and a new map. Purchasing the add-on unlocks the new Killer, both Survivors, and an exclusive universal Charm."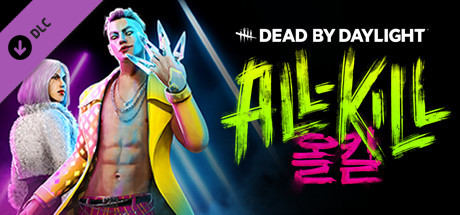 "All-Kill is a new Chapter for Dead by Daylight. It includes a Killer, The Trickster, and a Survivor, Yun-Jin Lee. Purchasing the add-on will unlock its new Killer, new Survivor, and an exclusive item for the survivor: Yun-Jin's Polka Dotted Blouse."
Sours: https://store.steampowered.com/dlc/381210/Dead_by_Daylight/
Dbd killer new
Icon
Name
Description
Character

A Nurse's Calling
Unlocks potential in your Aura-reading ability.
The Auras

of Survivors, who are healing or being healed, are revealed to you when they are within a range of 20/24/28 metres.
"Still attached to the fragments of her past life, she is drawn to those in need of help."
Nurse


Agitation
You get excited in anticipation of hooking your prey.
While carrying a Survivor
, your Movement Speed is increased by 6/12/18 % and your Terror Radius
is increased by 12 metres.
"At some point, the excitement of hooking one of us becomes more important than the desire to kill us."
Trapper

Bamboozle
Performing a Vault action is 5/10/15 % faster and calls upon The Entity

to block that Vault location for Survivors
for 8/12/16 seconds.
Only one Vault location may be blocked this way at any given time.
Bamboozle does not affect Pallets

.
Clown


Barbecue & Chilli
A deep bond with The Entity

unlocks potential in one's Aura-reading ability.
After hooking a Survivor, all other Survivors' Auras

are revealed to you for 4 seconds when they are farther than 40 metres from the Hook

Each time a Survivor is hooked for the first time, gain a stack-able 25 % bonus to all Bloodpoint gains, up to a maximum of 50/75/100 %.
The bonus Bloodpoints

are only awarded post-Trial.
"I just can't take no pleasure in killing. There's just some things you gotta do. Don't mean you have to like it." — Drayton Sawyer
Cannibal

Beast of Prey
Your lust for a kill is so intense that your connection with The Entity

is momentarily lost, making you totally unpredictable.
Upon gaining the Bloodlust

Status Effect, Beast of Prey activates:
Grants the UndetectableStatus Effect for as long as Bloodlust is active.
Beast of Prey grants 30/40/50 % bonus Bloodpoints

for actions in the Hunter

Category.
The bonus Bloodpoints are only awarded during the Trial.
"Where did she go?"
Huntress


Bitter Murmur
Unlocks potential in your Aura-reading ability.
Each time a Generator
is completed, the Auras

of Survivors who are within 16 metres of the completed Generator will be revealed to you for 5 seconds.
When the last Generator is completed, the Auras of all Survivors are shown for 5/7/10 seconds.
All

Blood Echo
The agony of one is inflicted onto others.
When hooking a Survivor
, all other Survivors suffer from the Haemorrhage

Status Effect until healed and the Exhausted

Status Effect for 45 seconds.
Blood Echo can only be triggered once every 80/70/60 seconds.
"Attack an enemy with precision and their allies will feel it." — Renjiro's Doctrine 6:3
Oni

Blood Warden
As soon as one Exit Gate

is opened, Blood Warden activates.
The Auras of Survivors standing within the Exit-Gate area are revealed to you.
Once per Trial, hooking a Survivor while Blood Warden is active calls upon The Entity

to block the exits for all Survivors for 30/40/60 seconds.
"This is my world. And you can't ever leave." — Freddy Krueger
Nightmare


Bloodhound
Like a hunting scent hound, you smell traces of blood at a great distance.
Pools of Blood

are shown in bright red and can be tracked for 2/3/4 seconds longer than normal.
"Pebbles shimmering in the moonlight; my life drips down in a trail so easy to follow."
Wraith


Brutal Strength
Your great strength allows you to shred through your prey's defences.
Breaking Pallets

and Breakable Walls
, as well as damaging Generators
, is 10/15/20 % faster.
"It's more than muscles. A dark power motivates the beast."
Trapper


Claustrophobia
Your ties to the Entity

manifest when your prey attempts to get away.
Whenever a Generator
is completed, all Windows

and Vault locations within 32 metres of it become blocked for all Survivors for the next 20/25/30 seconds.
The Auras of the block Vault locations are revealed to you for the duration.
All
Corrupt Intervention
Your prayers invoke a dark power that meddles with the Survivors' chances of survival.
At the start of the Trial, the 3 Generators located farthest from you are blocked by The Entity

for 80/100/120 seconds.
"It shall be known across the land that the Gods curse the unfaithful." — (The Tablet of Adiris, 3.7)
Plague


Coulrophobia
Your presence alone instils great fear.
The Healing speed of Survivors
within your Terror Radius
is reduced by 30/40/50 %.
Clown


Coup de Grâce
As the end nears, you go in for the kill.
Each time a Generator
is completed, Coup de Grâce grows in power and gains 1 Token.
Consume 1 Token to increase the distance of your next Lunge Attack by 40/50/60 %.
Twins


Cruel Limits
Your ties to the otherworldly manifest when your prey attempts to get away.
Whenever a Generator
is completed, all Windows

and Vault locations within 32 metres of it become blocked for all Survivors for the next 20/25/30 seconds.
The Auras of the block Vault locations are revealed to you for the duration.
"The specimen seems to be able to affect the state of nearby objects, as if they existed in some other form within a dimension alternate to our own." — Hawkins National Laboratory
Demogorgon


Dark Devotion
The display of your Powers creates a whirlwind of panic that spreads throughout the land.
You become obsessed with one Survivor.
Hiting the Obsession

with a Basic Attack causes them to emit a Terror Radius
of 32 metres for the next 20/25/30 seconds.
YOu are granted the UndetectableStatus Effect.
The Obsession hears thier own Terror Radius.
You can only be obsessed with one Survivor at a time.
"And terror shall take hold of a defiant non-believer, who shall falsely announce my arrival." — (The Tablet of Adiris, 48.9)
Plague


Dead Man's Switch
You become Obsessed with one Survivor.
After hooking the Obsession

, Dead Man's Switch activates for the next 35/40/45 seconds.

You can only be obsessed with one Survivor at a time.
"I've seen the look on a man's face when he realises he's going to die." — Caleb Quinn
Deathslinger


Deadlock
You induce mental suffering by crushing any hope of escape.
Whenever a Generator
is completed, The Entity

blocks the Generator with the most progression for 20/25/30 seconds.
The Aura of the blocked Generator is revealed to you in white during this time.
"Nobody escapes us." — Pinhead
Cenobite


Deathbound
Those whose lives are intertwined in darkness are destined to suffer together.
When a Survivor heals another Survivor for the equivalent of 1Health State

at least 32 metres away from you, that Survivor will scream, revealing their location and activating Deathbound:
For the next 60 seconds, that Survivor suffers from the ObliviousStatus Effect when farther than 16/12/8 metres away from the healed Survivor.
Executioner


Deerstalker
Unlocks potential in your Aura-reading ability.
The Auras

of Survivors
who are in the Dying State

are revealed to you when they are within a range of 20/28/36 metres.
All
Discordance
Any Generator
within a range of 64/96/128 metres that is being repaired by 2 or more Survivors is marked by a yellowAura

.
When the Generator is first highlighted, Discordance triggers a Loud Noise Notification on the Generator.
After the Generator is no long within range or is being repaired by just 1 Survivor, the highlighted Aura will linger for another 4 seconds.
"Smartasses get killed. We always see to that." — The Legion
Legion


Distressing
Your horrifying emanation strikes at a supernaturally long distance.
Your Terror Radius
is increased by 22/24/26 %
Distressing grants 100% bonus Bloodpoints

for actions in the Deviousness

Category.
All

Dragon's Grip
After kicking a Generator
, for the next 30 seconds, the first Survivor interacting with it will scream, revealing their location for 4 seconds, and suffers from the Exposed
Status Effect for 60 seconds.
Dragon's Grip has a cool-down of 120/100/80 seconds.
"Such potential in this compound... even the slightest trace causes unnatural effects." — Journal of Talbot Grimes
Blight


Dying Light
You become obsessed with one Survivor.
Each time you hook a Survivor other than your Obsession

, you gain 1 Token:
For as long as the Obsession is alive, all other Survivors suffer from a stack-able 2/2.5/3 % penalty to Repairing, Healing, and Sabotaging speeds per Token, up to a maximum of 22/27.5/33 % or 11 Tokens.
The Obsession is unaffected by this penalty and instead granted a permanent 33 % Action Speed bonus to Unhooking and Healing other Survivors.
You can only be obsessed with one Survivor at a time.
"This isn't a man..." — Dr Sam Loomis
Shape


Enduring
You are resilient to pain.
The duration of Pallet Stuns is reduced by 40/45/50 %.
"He stops at nothing."
Hillbilly

Sours: https://deadbydaylight.fandom.com/wiki/Killers
Dead by Daylight - Hellraiser - Official Trailer
Taking me by the shoulder, Vera said - Katya surely doesnt blurt out, but look at it, okay.what. - after looking at me, Katya said, she was already dressed. I also looked at it, sighed and opened the water on.
You will also be interested:
He clapped his green eyes and smiled. Well, you. grew up, he said, after a moment's notice.
43485
43486
43487
43488
43489