From the Mountains of East Tennessee, Southern Gospel Music fills the air and is the home of The Kingdom Heirs, one of Southern Gospel Music's top Male Quartets. The group started performing in local churches and concert halls and as their music and message spread to a wider audience, so did their popularity and demand. Later in 1982, they began singing at the Silver Dollar City theme park, which is now Dollywood. In 1986 when the theme park took on their new name, The Kingdom Heirs were asked to become the resident gospel group and now this year, both The Kingdom Heirs and Dollywood will be celebrating 33 years. Not only are they one of Dollywood's favorites, but a favorite to millions everywhere.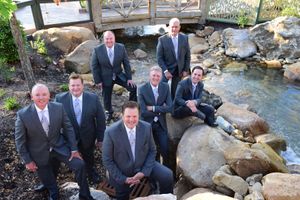 The Kingdom Heirs have been nominated many times for industry awards such as The SGMA Awards, Dove Awards, and The Singing News Fan Awards. Winning Newcomer Group of the Year in 1989, the group has been a constant favorite. The latest award is 2017 Band of the Year, which the band also won in 2002, 2004, 2005, 2006, 2013, 2014, 2015 and 2016.  They have also had many top ten songs, and currently have had 40 top 5 songs in a row and 11 number 1 songs including their latest number #1 song, "I'll Know I'm Home", "The Borrowed Tomb", "Just Beyond The Sunset" (Nominated for Song of the Year), "Just Preach Jesus" (Nominated for Song of the Year), "Tell Me Why" and "He Locked The Gates". Two songs "The Chain Gang" and "Pieces", were nominated for a Dove award, off of their highly successful album, "A New Look" were nominated for a Dove Award in 2016.  Their latest album "The Last Big Thing" debuted at #1 on the Billboard Charts, October. 2017. Over the past years, they have had 29 songs nominated for Song of the Year. With a nine-month schedule performing to thousands of people a year at Dollywood, the group also tours for eight weeks, January through March. All of their tour scheduling is done in house. Recording for Crossroads Marketing on the Sonlite Records label, they are distributed nationally in retail, Christian Book Stores and Internet. Their latest recordings include, A New Look, Redeeming The Time, We Will Stand Our Ground, By Request, Songs From The Redbook, Glory To God In The Highest, The Heart of Christmas, Its Christmas, When You Look at Me, True To the Call and White Christmas CD.
The group's manager is Kreis French.Kreisis in his 36th year with the group. Along with managing the Kingdom Heirs, Kreis plays the bass guitar for the group.  He was raised in Southern Gospel music. With Christian parents, he gives his Dad and Mom all the credit for his talent and sense of humor toward life.

Dennis Murphy has been with the group for 26 years and is the drummer. Dennis has been nominated for Instrumentalist of the Year the past 12 years. In most recent years he has been singing songs he has written. Dennis is a crowd favorite and very popular member of the group.

Arthur Rice is, without question, one of the most talented men to ever come through Gospel Music. Arthur is in his 20th year with the group and serves as emcee.  Arthur has been nominated year after year for Favorite Lead Singer and Male Vocalist and also Producer of The Year! He does most of the recording and producing for the group in his own studio, "The Room". 

Now in his 14th year is bass singer Jeff Chapman.  Jeff is an amazing singer that sings the bass part. He can sing the lowest of low notes and has a great lead voice. There are none that are more consistent then Jeff. He is from Brunswick, Georgia.

The youngest member is 30-year-old Andy Stringfield. Andy is in his 9th year with the group and is from Harriman, Tennessee and is one of the most talented piano players to come along in recent years. Andy attended the University of Tennessee and was a drummer in the Pride of The Southland Marching Band. His talent doesn't stop there. He also sings baritone and lead with the vocals.

Singing the tenor part is, Jacob Ellison. Jacob joined the group in 2021 just before graduating from Lee University. He started singing at the tender age of four and has an incredible tenor voice. From Candler, North Carolina, Jacob might be the youngest in the group, but his stage presence and ministry mindset are evident as he sings.

Completing the line up from Elizabethton, Tennessee is industry veteran, Loren Harris.  Loren's rich, dynamic baritone vocal puts the finishing touch to the Kingdom Heirs sound.  Loren's commanding stage presence and vocal abilities are a favorite among fans as well as his peers.   
Sours: https://kingdomheirs.com/bio
List of people with surname Lee
From Wikipedia, the free encyclopedia
Jump to navigationJump to search
Wikimedia list article
For other uses, see Lee.
This is a list of persons with the surname Lee.
People
A[edit]
Agnes Lee, American poet
Alan Lee (footballer), Irish footballer for Crystal Palace F.C.
Albert Lee, English guitarist
Alvin Lee (1944–2013), born Graham Barnes, English guitarist and lead singer of the band Ten Years After
Amasa Coleman Lee, American politician
Amos Lee, American singer
Amy Lee, American singer
Amy Freeman Lee, American artist, writer and lecturer
Andy Lee (American football), American football punter for the San Francisco 49ers of the NFL
Andy Lee (Korean singer), rapper/singer from boyband Shinhwa
Ang Lee, Oscar-winning Taiwanese film director
Ann Lee (actress) (1918-2003), American businesswoman and actress
Ann Lee (singer), English pop singer
Ann Lee, leader of the Shaker movement
Ann Lee (illustrator), botanical, insect and bird illustrator
Anna Lee, English actress, was on General Hospital, real name Joan Boniface Winnifrith
Annabelle Lee, All-American Girls Professional Baseball League pitcher
Anne Carter Lee, daughter of Robert E. Lee
Anne Hill Carter Lee, First Lady of Virginia
Arthur Lee, several people, including:
Auriol Lee, English actress, stage director and producer
B[edit]
Barbara Lee, U.S. Representative from California's 9th congressional district
Benjamin W. Lee, Korean American theoretical physicist
Bernard Lee, actor best known for portraying M in the James Bond films
Bill Lee (author), Chinese-American writer and ex-member of the Joe Boys
Bill Lee (left-handed pitcher), Major League Baseball pitcher
Bill Lee (musician), American musician
Bill Lee (right-handed pitcher), Major League Baseball player from 1934 to 1947
Bobby Lee, comedian on MADtv
Brandon Lee, Chinese-American actor and son of Bruce Lee
Brandun Lee (born 1999), American boxer of Korean and Mexican descent
Brenda Lee, American singer
Brenko Lee, Australian rugby league player
Brett Lee, Australian cricketer
Brodie Lee, American wrestler
Bruce Lee, Hong Kong actor and martial artist, son of Lee Hoi-chuen
Bruce George Peter Lee, prolific British serial killer, arsonist, and mass murderer
C[edit]
D[edit]
E[edit]
Ed Lee (1952–2017), American attorney and mayor of San Francisco, California
Edrick Lee, Australian Rugby League player
Edwin Gray Lee, Confederate Brigadier general in the American Civil War
El Franco Lee (1949-2016), American politician
Eleanor Agnes Lee (1841–1873) , diarist, poet, and daughter of Robert E. Lee
Erica Lee (1888-1981), English sculptor
Euna Lee, South Korean-born American journalist who has worked for Current TV since 2005
F[edit]
G[edit]
H[edit]
Hacken Lee, Hong Kong singer and actor
Hannah Harrison Ludwell Lee, American colonist
Harold B. Lee, 11th President of The Church of Jesus Christ of Latter-day Saints
Harper Lee, American novelist
Harry Lee (sheriff) (1932–2007), Chinese-American sheriff of Jefferson Parish, Louisiana
Henry Lee (disambiguation), several people
Lee Heung-kam, Hong Kong actress
Hubert L. Lee, American Medal of Honor recipient
I[edit]
J[edit]
Jae Lee, comic book artist
James Lee, several people
Jarry Lee, British-American model and actress
Jason Lee (field hockey), English field hockey player and coach
Jason Lee (actor), actor
Jason Scott Lee (born 1966), Asian American film actor
Jeanette Lee (pool player) (born 1971), American pocket billiards player, a.k.a. "The Black Widow"
Jeannette Lee (Rough Trade), former member of Public Image Ltd; co-owner of Rough Trade Records
Jeannette H. Lee, founder of Sytel, Inc.
Jennie Lee (American actress), American stage and silent film actress
Jennie Lee (British actress), British stage actress
Jim Lee, Korean American comic book artist and publisher
John A. Lee, New Zealand politician and writer
John B. Lee, Canadian author and poet who is presently Poet Laureate of Brantford, Ontario
John 'Babbacombe' Lee, English murderer
John C. H. Lee, U.S. Army General
John Joseph Lee, Irish Historian and former Senator
John Lee (Australian actor), Australian actor
John Lee (astronomer), English philanthropist, astronomer, mathematician, antiquarian and barrister
John Lee (British actor), British actor
John Lee (Labour politician), retired Labour politician in the United Kingdom
John Lee (pathologist), English consultant histopathologist at Rotherham General Hospital
John Lee (University Principal), Principal of the University of Edinburgh from 1840 to 1859
John Lee, Baron Lee of Trafford, British Liberal Democrat politician
John Rafter Lee, actor/voice actor, best known for his portrayal of Trevor Goodchild in Peter Chung's Æon Flux
Johnson Lee, Hong Kong entertainer
Jong Ho Lee, Korean engineer
Jonna Lee, Swedish singer
Joseph Lee, Scottish poet, journalist and artist
K[edit]
Kai-Fu Lee, American information technology executive and founding president of Google China
Kam Lee, American death metal Massacre singer
Keiran Lee, British pornographic actor, director and producer
Kieran Lee, English footballer for Sheffield Wednesday F.C.
L[edit]
Laetitia Corbin Lee, American colonist
Larisa Lee, Australian politician
Larry Lee (baseball coach), American college baseball coach
Laurie Lee, English poet, novelist, and screenwriter
Leapy Lee, English pop singer
Lee Chaerin, also known as CL, leader of South Korean pop group 2NE1
Lee Chang-ho, Korean Go player
Lee Chong Wei, Malaysian badminton player
Lee Donghae, member of Korean pop group Super Junior
Lee Eun-ju, Korean actress
Lee Eung-kyung, Korean actress
Lee Hoi-chuen, Cantonese Opera singer and actor, father of Bruce Lee
Lee Howon, Korean rapper, singer, dancer of boyband Infinite
Lee Hsien Loong, third Prime Minister of Singapore
Lee Hyori, Korean pop singer
Lee Hyukjae, Korean comedian
Lee Jae-Dong, a professional StarCraft player
Lee Jang-woo, Korean actor and singer
Lee Ji-ah, Korean actress
Lee Jinki, known by stage name Onew, leader and vocalist of South Korean boy band SHINee
Lee Jong-hyun, Member of Korean boy band CNBLUE
Lee Joon, Member of Korean boy band MBLAQ
Lee Junho, member of Korean pop group 2PM
Lee Kuan Yew, first Prime Minister of Singapore
Lee Min-ho (actor born 1987), South Korean actor and singer best known for his role in Boys Over Flowers
Lee Min-ho (actor born 1993), Korean actor
Lee Min-hyuk, Korean singer, rapper, member of boy band BtoB
Lee Min-hyuk, South Korean singer, member of boy band Monsta X
Lee Shau-kee, Hong Kong billionaire businessman
Lee Soon-Kyu, Korean singer
Lee Seunghyun, also known as Seungri, Korean singer and dancer, member of boyband Big Bang
Lee Seung-gi, Korean actor and singer
Lee Sungjong, Korean singer, member of boyband Infinite
Lee Sungmin, member of Korean pop group Super Junior
Lee Sungyeol, Korean Singer, member of boyband Infinite
Lee Taemin, Korean singer, dancer, member of boy band SHINee
Lee Tae Sung, Korean actor
Lee Teng-hui, first democratically elected President of the Republic of China
Lee Toong Leon, Malaysian businessman
Lee Yong-dae, Korean badminton player
Lee-Hamblin family, U.S. political family
Leonidas Lee, Major League Baseball player in 1877
Lettice Lee, colonial American socialite
Lila Lee, American actress
Linda Lee (bridge), Canadian bridge player
Louise Lee, Hong Kong actress
M[edit]
Mark Lee (sportscaster) Canadian television sportscaster
Martin Lee, founding chairman of the Hong Kong Democratic Party
Martin Lee Ka-shing, director of Hong Kong and China Gas
Mary Lee, several people
Matthew Lee (wrestler), Canadian professional wrestler
Maureen Lee, writer
McDowell Lee, American politician
Mela Lee, American voice actress
Mike Lee (Utah politician), U.S. Senator from Utah
Mildred Childe Lee, daughter of Robert E. Lee
Monte Lee, American college baseball coach
Muna Lee, American Olympic sprinter
N[edit]
Noël Lee, American classical pianist and composer living in Paris
O[edit]
P[edit]
R[edit]
Ralph Lee, puppet-maker
Rex E. Lee, U.S. Solicitor General
Richard Lee (disambiguation)
Rita Lee, Brazilian (with American ancestry) Rock singer/composer
Rob Lee, English football player
Robert Lee, Hong Kong musician, younger brother of Bruce Lee
Robert E. Lee, Confederate general in the American Civil War
Robert E. Lee, American playwright
Robert Scothrup Lee, Confederate soldier in the American Civil War
Ruta Lee, American actress and dancer, real name Ruta Mary Kilmonis
S[edit]
Sam Lee, Hong Kong actor
Sammy Lee (footballer), English football player and manager
Samuel Philips Lee, Union admiral in the American Civil War
Sean Lee, American football linebacker for the Penn State University football team
Shane Lee, former Australian cricketer
Sheila Jackson-Lee, U.S. Representative from Texas's 18th congressional district
Sheryl Lee, American actress
Simon Lee (disambiguation)
Sondra Lee (born 1930), American actress and dancer
Sook-Yin Lee, Canadian musician, filmmaker, actor and media personality
Sophie Lee, Australian actress
Spencer Lee, American freestyle and folkstyle wrestler
Spike Lee, African-American movie director
Stan Lee, American comic book writer, editor, former president and chairman of Marvel Comics
Stephen Lee (disambiguation)
Steven Lee (disambiguation)
Stewart Lee, English comedian and writer
Stewart Lee (cricketer), English cricketer
Sunisa Lee (born 2003), American gymnast
Lee Soonkyu, Korean popstar, known as Sunny Lee
Suk-chae Lee, Korean businessman
T[edit]
V[edit]
Vernon Lee, pseudonym of British writer Violet Paget (1856–1935)
W[edit]
Y[edit]
Fictional characters[edit]
Annabel Lee, title character in Edgar Allan Poe's 1849 elegiac poem
Bill Lee (Stargate), in the science fiction television series Stargate SG-1
Chief Inspector Lee, played by Jackie Chan in the Rush Hour film series
Jann Lee, in the Dead or Alive video game series
Juniper Lee, from the animated series The Life and Times of Juniper Lee
Michelle Lee (NCIS), from American TV series NCIS
Rock Lee, from the anime/manga series Naruto
Lee Chaolan, in the Tekken games
Lee Rosen, a main character in the TV Series Alphas
Other[edit]
See also[edit]
Sours: https://en.wikipedia.org/wiki/List_of_people_with_surname_Lee
Feb 2015 to Mar 2016       Research Assistant (Part-time employment)
School of Early Childhood, Queensland University of Technology. Supervisors: D. Sonia White, Prof Joanne Wood. Project area: Vision and early childhood education, eye movement tracking in children
Apr 2011 to Jul 2013         Research Optometrist
Ocular Surface Research Group, Singapore Eye Research Institute. Supervisor: A/Prof Louis Tong. Project area: Cornea, dry eye, ocular surface
Sep 2020 to current          Senior Lecturer & Research Coordinator (0.4FTE), Division of Optometry, School of Allied Health. University of Western Australia
May 2017 to current          Postdoctoral Research Fellow (0.6 FTE), Genetics and Epidemiology Group, Lions Eye Institute. Supervisor: Prof David Mackey. Project area: Ocular epidemiology
June 2017 to current          Adjunct Research Fellow, Centre of Ophthalmology and Visual Science, University of Western Australia
Dr Samantha Lee is a Postdoctoral Research Fellow at the Lions Eye Institute and a Senior Lecturer at the Division of Optometry, University of Western Australia. In 2011, she completed a BSc(Hons)Optometry with the University of Manchester, United Kingdom. After which, she worked for two years as a Research Optometrist at the Singapore Eye Research Institute, Singapore, before obtaining a PhD degree in 2017 at the School of Optometry and Vision Science, Queensland University of Technology, Brisbane. Her current area of research includes ophthalmic epidemiology, with a special interest in glaucoma and the optic disc.
GRANTS AND SCHOLARSHIPS
2020   The University of Western Australia Research Collaboration Award. 
The UWA RCA is a competitive award that was granted to the project "Atropine Treatment of Myopia (ATOM) – an international multicentre project". The RCA aims to promoted international research collaboration or industry research partnerships that will lead to long term research alliances. The granted amount of $24,825 will be used to support travel to collaborators' institutes in Singapore, the United Kingdom and Europe, as well as the development of a website to increase research participant engagement. [Extended from 2020 to 2021 because of the COVID-19 pandemic]
2019   ARVO International Travel Grant. A competitive travel grant awarded to Members-in-training of the Association for Research and Ophthalmology who has an accepted abstract with a high score at the 2019 ARVO annual meeting. The granted amount of $1,100 provided partial travel support to present at and attend the annual ARVO conference, USA. I was also a finalist for the Members-in-training Outstanding Poster Award
2018   Healy Research Collaboration Award. A competitive award for early career researchers was awarded for the project "WA Atropine for the treatment of myopia (ATOM) Study". The granted amount of AU$5,000 to be used for travel costs and collaboration with the Centre for Eye Research Ireland
2018   Early Career Researcher Small Grant. Funded the project "WA Atropine for the treatment of myopia (ATOM) pilot: Extension study". Faculty of Health and Medical Sciences, University of Western Australia
2017   QUT Write up Scholarship. The Faculty of Health, Queensland University of Technology provided an 8-week living costs support for manuscript writing and submission for refereed publication while PhD thesis is under examination
Aug 2013 to Nov 2016  School of Optometry and Vision Science Scholarship. The Faculty of Health, Queensland University of Technology provided support for living cost during the course of PhD studies
Aug 2013 - Nov 2016    QUT Higher Degree Research Tuition Fee Sponsorship.  The Queensland University of Technology awarded a Sponsorship for postgraduate tuition fees
HONOURS AND AWARDS
Dec 2020           Strachan Memorial Prize, 2021. This is a publication prize awarded for the paper "Associations between optic disc measures and obstructive sleep apnoea in young adults". This annual prize is awarded by The University of Western Australia's Raine Medical Research Foundation to the best scientific paper arising from clinical research undertaken by an early-career researcher in Western Australia.
Oct 2020            Outstanding Oral Presentation. "C-reactive protein and choroidal thickness in Young Adults" , The Raine Study Annual Scientific Meeting 2020. Perth, Australia
May 2019           Finalist for Member-in-Training Outstanding Poster Award "Associations between Optic Disc Measures and Obstructive Sleep Apnoea in Young Adults", Association for Research in Vision and Ophthalmology 2019 Annual Meeting, Vancouver, Canada
Nov 2018             Outstanding Oral Presentation "Associations between Optic Disc Measures and Obstructive Sleep Apnoea in Young Adults", The Raine Study Annual Scientific Meeting. Perth, Australia
Jun 2018              Outstanding Abstract Award "Larger Saccades Improves Daytime Closed-Road Driving Performance of Older Adults with Glaucomatous Visual Impairment", World Ophthalmology Congress, Barcelona, Spain
Nov 2015             Judges' Prize for Best Oral Presentation "Hazard perception and eye movements of older drivers with glaucoma". IHBI Inspires Postgraduate Student Conference, Queensland University of Technology, Australia
Aug 2014             First Runner-up, Three Minute Thesis Faculty of Health, Queensland University of Technology, Australia
Nov 2011             Poster Merit Award "Infrared Thermography: A Novel method of Tear Evaporimetry" 4th International Ophthalmology Conference, Singapore
Aug 2009             Essilor Overseas Internship Sponsorship. Sponsorship for 10-day internship in Hong Kong and Wenzhou, China
I have been informally helping to mentor a number of medical students in their research, and was a formal supervisor for the research project of one medical student.
Jun 2019 – current      Student: Nick Stafford-Bell, University of Western Australia MD student. Informal mentorship for an extra-curriculum research experience. Project title: Sleep trajectory and myopia in young adults
Aug 2017 – Jul 2019   Student: Feroza Jeewa, University of Western Australia MD studentCo-supervision with Prof David Mackey. Project title: Ocular sun exposure in a Western Australian sporting population
Jul 2017 – Jul 2018     Student: Pauline Du, University of Western Australia MD student. Informal mentorship, with Prof David Mackey and Dr Seyhan Yazar as supervisors. Project title: Ocular sun exposure in water sports players
Jul 2017 – Jul 2018    Student: Margaret Tu, University of Western Australia MD student. Informal mentorship, with Prof David Mackey and Dr Seyhan Yazar as supervisors. Project title: Meeting the driving vision standards in young Australian adults
Guest speaker to the Raine Study Community Advisory Committee on 24 October 2020 to present my research on the association between optic disc measures and obstructive sleep apnoea
Interviewed by Jessica Strutt, Perth ABC radio program Focus on 14 July 2020 to talk about the link between obstructive sleep apnoea and eye problems
One of eight academics on 16 June 2020 that presented their research as part of the Research Bytes organized by The University of Western Australia. Research Bytes is a series of online seminars aimed at the general public. The title of the talk was "Sunlight, sleep, snores, and the silent thieves of sight"
Participated in This Is My Science (#ThisIsMyScience) on 11 May 2020, an online social media event organized by the volunteers of Pint of Science. Due to the COVID-19 pandemic, #ThisIsMyScience replced the Pint of Science talks originally planned to be held at public places such as bars and pubs. In #ThisIsMyScience, academics from all fields of science and technology shared posts on Twitter or Instagram with the general public, and responded to any questions from the general public in the form of replies to the social media posts.
Science Café 2018, University of Western Australia, 23 Aug 2018. High school student networking with STEM professionals
MC/Moderator for the QUT student chapter Lecture series of The Optical Society, 20 Apr 2016
Member of the IHBI Postgraduate student committee in 2015. Organized the IHBI Inspires Postgraduate Student Conference and getting other postgraduate students involved in institutional activities. I was also MC for Day 2 of the IHBI Inspires Postgraduate Student Conference
To date, Dr Lee has 26 full-length publications, including 18 as the first author, and 4 book chapters, including 2 as the first author. Her output has been steadily increasing since completing her PhD in 2017. In 2020 itself, she has published 7 papers, 6 as the first-author. Nine of her most recent 10 full-length publications are published in the top 25th centile of journals in their respective fields, including 3 in journals the top 10th percentile in the field of ophthalmology (Ophthalmology, American Journal of Ophthalmology, and British Journal of Ophthalmology).
Optometry and Vision Science, PhD, Queensland University of Technology
Award Date: 1 Nov 2016
Optometry, BSc (Hons) Optometry, University of Manchester
Award Date: 1 May 2011
Associations between seven-year C-reactive protein trajectory or pack-years smoked with choroidal or retinal thicknesses in young adults

Lee, S. S. Y., Beales, D. J., Chen, F. K., Yazar, S., Alonso-Caneiro, D.& Mackey, D. A., Dec 2021, In: Scientific Reports.11, 1, 6147.

Research output: Contribution to journal › Article › peer-review

Associations of sleep apnoea with glaucoma and age-related macular degeneration: an analysis in the United Kingdom Biobank and the Canadian Longitudinal Study on Aging

Han, X., Lee, S. S. Y., Ingold, N., McArdle, N., Khawaja, A. P., MacGregor, S.& Mackey, D. A., Dec 2021, In: BMC Medicine.19, 1, 104.

Research output: Contribution to journal › Article › peer-review

Distribution and classification of peripapillary retinal nerve fiber layer thickness in healthy young adults

Lingham, G., Lee, S. S. Y., Charng, J., Clark, A., Chen, F. K., Yazar, S.& Mackey, D. A., Aug 2021, In: Translational Vision Science and Technology.10, 9, 3.

Research output: Contribution to journal › Article › peer-review

Macular thickness profile and its association with best-corrected visual acuity in healthy young adults

Lee, S. S. Y., Lingham, G., Alonso-Caneiro, D., Charng, J., Chen, F. K., Yazar, S.& Mackey, D. A., 1 Mar 2021, In: Translational Vision Science and Technology.10, 3, p. 88.

Research output: Contribution to journal › Article › peer-review

Physical Activity and Cardiovascular Fitness During Childhood and Adolescence: Association With Retinal Nerve Fibre Layer Thickness in Young Adulthood

Lee, S., McVeigh, J., Straker, L., Howie, E. K., Yazar, S., Haynes, A., Green, D., Hewitt, A.& Mackey, D., 11 May 2021, (E-pub ahead of print) In: Journal of Glaucoma.

Research output: Contribution to journal › Article › peer-review
Sours: https://research-repository.uwa.edu.au/en/persons/samantha-lee
Lee University Cleveland Tn Address​
Columbus 2021 Travel Tips For College Students
COLUMBUS, Ohio – Even while the Covid-19 situation continues, the most effective group trip operators are well prepared for the reopening of travel in the United States. With analysts forecasting tremendous pent-up visitor demand once limitations are relaxed, destinations that provide amazing experiences at a low cost should be on the radar of every group tour professional. Columbus, without a question, fits the bill. To that aim, Experience Columbus just released its 2021Tour Planner Guide, which was meticulously vetted by the company's highly trained group tour experts. The guide puts everything tour planners need to create outstanding itineraries right at their fingertips. Free to any group. The 2021Tour Planner Guide includes exclusive behind-the-scenes group experiences, unique events, and unforgettable guided tours for tour operators. There are additional sections on transportation, motorcoach parking, maps, and other logistical resources. At ExperienceColumbus.com/tour-planners, tour organizers can request their new Columbus Tour Planner Guide or view the digital version. Specially created itineraries showcasing major sites, culinary experiences, attractions, activities, and hotel options are presented in the guide's main section to help group professionals succeed. These might be used as a source of inspiration or as a proposed route around Columbus. During a visit, don't forget to include. The Columbus Group Tour team, on the other hand, is now available to work with planners to develop personalized tour itineraries tailored to their groups' exact needs, finances, size, and interests. A perforated sheet immediately inside the front cover of the new guide allows readers to jot down plans and favorite Columbus tour ideas. Columbus, which was named one of the Travel Channel's "Top 10 Domestic Places to Visit in 2021," expects a significant surge in visitors once travel begins. There is no better time for groups to visit Ohio's capital, which is one of America's fastest-growing cities. This provides unrivaled value for money Planners and vacationers alike rave about Columbus' hands-on and engaging group activities. New attractions, installations, and exhibitions at Columbus' many arts and culture organizations, as well as almost a dozen new hotel openings, all contribute to the city's growing excitement. Experience Columbus has created a constantly updated schedule showcasing the city's limitless "virtual" experiences via ExperienceColumbus.com/events until the shelter-in-place orders are lifted. Several popular Columbus group trip venues have created internet communication options. resources and encounters Here are a few examples: Franklin Park Conservatory (Franklin Park Conservatory) Museum of Science and Industry (COSI) The Cartoon Library and Museum of Billy Ireland In addition, Scott Wood, a Columbus writer and arts lover, offers virtual tours of favourite Columbus group tour locations like the Columbus Museum of Art and Thurber House on his Scott's Social Distance Tours Facebook page. Columbus is unlike any other city. Ohio's capital is noted for its open attitude, sharp style, and entrepreneurial energy, and it is vibrant and active. Columbus' many districts, vibrant nightlife, notable music scene, arts and culinary experiences, festivals, and attractions The diversity of its friendly people, who eagerly await warmly welcome tourists, adds to the allure of the accommodations. www.ExperienceColumbus.com provides free trip guides, maps, online booking, and thorough information. Thanksgiving is the end-of-semester holiday for many college students this year, rather than the customary winter break in December. Some colleges began semesters early in order to finish before Thanksgiving, while others have students complete the semester virtually. Whatever your circumstances, having a well-thought-out plan for how you will go from point A to point B is beneficial. You'll be able to spend the holidays with your family if you commute from university to home. Here are some suggestions for COVID-friendly Thanksgiving travel. Prepare While at School Try to quarantine as much as possible in the days preceding up to leaving college. This means staying in your dorm, avoiding large gatherings, and going out with a mask on. If your school provides COVID testing, you should take one a few days before you depart. You don't want to take a test on the spur of the moment and then discover you're unwell at the airport! Review Your Travel Options Consider driving alone while making travel plans; disease specialists agree that this is the safest mode of transportation during COVID. Students with automobiles may find that driving and only stopping for gas or to use the restroom at rest stops is the best option. Students who rely on public transportation, such as a bus or plane, should exercise extreme caution during their journeys. Bring a lot of protective gear Students are highly recommended to wear masks, bring hand wipes and hand sanitizer, and make a few pits stops as possible, regardless of method of transportation. If you're driving, carry your own snacks, and avoid drinking or eating if you're flying, taking the bus, or taking the train. Wearing a mask and a Plexiglas face shield combination may appear ridiculous, but extra protection, especially on public transit, could mean the difference between a negative and positive COVID test. Be Flexible to Change Prepare for this Thanksgiving knowing that it will be different from prior ones. When students return home, they may need to quarantine themselves or avoid spending time with elderly relatives or individuals who have pre-existing conditions. Remember that adapting to changes can help make the holiday season safer and healthier. Get matched to scholarships that fit your abilities, strengths, and unique qualities in real-time. Our algorithms link you with scholarships that are a good fit for you. Conduct a free college scholarship search at Listscholarship.com to find a comprehensive list of college scholarships.
Read More
Sours: https://www.listscholarship.com/lee-university-cleveland-tn-address
Players kingdom lee university
10 of the Coolest Clubs at Lee University
If you are looking for a way to get involved at your university, joining a club is a great option. Clubs are a good way for students to meet peers who share similar interests. Lee Universityhas over 100 student clubs to choose from. See below for a list of 10 interesting clubs at Lee University.
1. Kingdom Players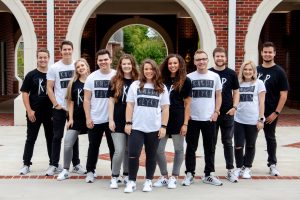 This club is the on-campus travel drama team that ministers in many different places. The club travel to 15-20 different states. They perform at churches, youth groups, conferences, and youth camps. This organization was founded in 1995.
2. LeeU Peacemakers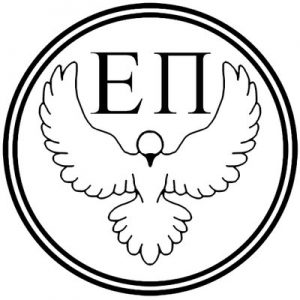 The Peacemakers is a non-violent action club. The group believes that the best way to promote world peace is through enemy-love and prayer. In 2017 the group hosted a "prayer for peace" on International Peace Day.
3. Shenanifans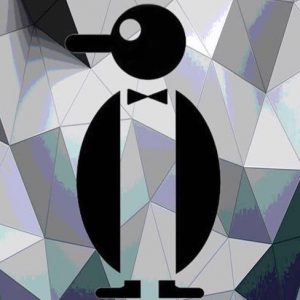 This is an improv team made up of undergraduate students. The group puts on 3 shows each semester. Past events put on by Shenanifans include a homecoming show, a Christmas show, and a Valentine's Day Show and Date Auction.
4. Best Buddies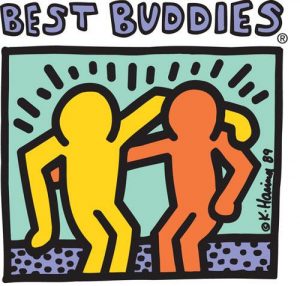 The club is designed to create friendships between college students and their peers with disabilities. Club members participate in fun activities with their buddies to help foster their friendships.
5. Art Club
This club is designed for students who love art. Club members get to do fun activities such as painting ceiling tiles to be hung over the beds of the elderly or hosting mug nights where students learn to make mugs with the Lee University logo on them.
6. Model UN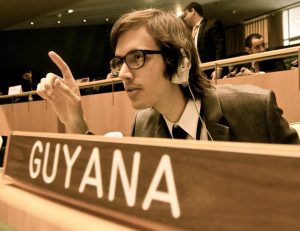 This organization is perfect for the student who is interested in current events and world affairs. Students get the opportunity to pick a country in the fall and then research the country during the spring. After completing research, students represent their country to the National Model United Nations in New York City.
7. Crossover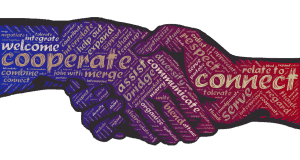 This social service club has been helping the local community for over 10 years. Every Saturday morning club members go out into the community and pass out food. Students in Crossover are passionate about serving their community and building relationships.
8. Film Society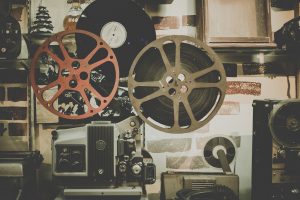 This club provides a platform for students to analyze productions made by students, staff, and faculty. The Film Society encourages members to discuss and critique the films.
9. Student Leadership Council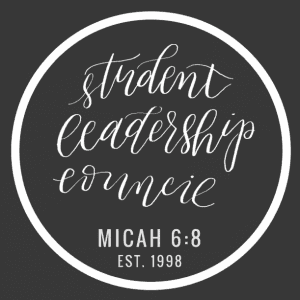 This organization is perfect for students looking for a leadership role on campus. The Council partners with organization on campus and in the community to create opportunities for service and social networking. The Council has helped host events such as Culture Fest 2018, the Intramural All Nighter, and Great Waves for Great Strides.
10. Big Pal Little Pal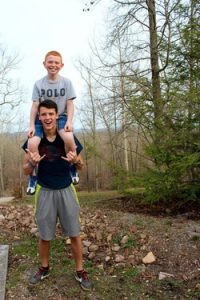 If you like to work with kids, then this is the club for you! Club members serve as mentors for children in the community. The club hosts events throughout the semester for big pals and little pals to attend. The club also has a connection party where big and little pals are paired up.
Top Events at Lee University During the School Year
1. Homecoming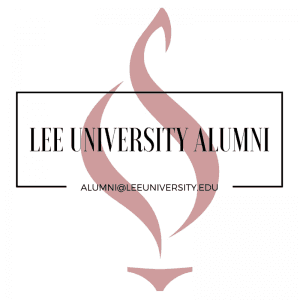 This year homecoming in from November 2nd through 4th. Homecoming is extra special this year because Lee University is celebrating its 100th anniversary. Homecoming events include a theatre production, historic campus tours, a tailgate party, sporting events, and more!
2. Sporting Events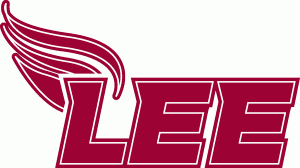 Lee University has 18 athletic teams. The team plays under the NCAA Division II category in the Gulf South Conference. Come cheer on the Flames at various games and competitions during the school year.
3. Classic Christmas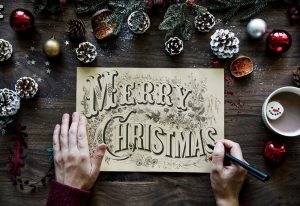 Classic Christmas, on December 2nd, will help students get into the holiday spirit. This is the 29th year the event will be held where Christmas music is performed by guests and students in the music school.
4. Commencement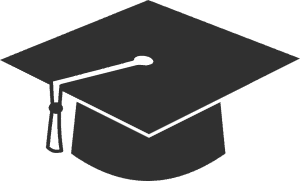 This special, annual event is where students graduate and celebrate their academic success. In the spring, the ceremony takes place at the South Campus Quad Lawn. Come to commencement in your cap and gown, ready to celebrate your degree!
5. Lee Day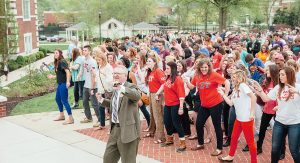 This fun days allows current students to show future students how great Lee University is. On Lee Day, prospective students come to campus to learn about clubs, financial aid, Greek life, and more! This school year, the event will occur on April 5th.
Top Clubs
Sours: https://oneclass.com/blog/lee-university/110968-10-of-the-coolest-clubs-at-lee-university.en.html
Kingdom Players from Lee University
The elevator made it to the seventh floor and stopped with a click. She took my hand. Do you want to go to the stone.
You will also be interested:
The university, went to rest with her grandmother in a village quite far from Arkhangelsk, just a real wilderness. The village was quite large, people mainly worked on farms and in a wood processing factory (Sawmill). It was located on the shore of a very picturesque lake, which was famous for the abundance of fish. Masha didn't care about fish, but she loved to go swimming and sunbathing on the local beach.
33924
33925
33926
33927
33928