Login and narrow your search. If you have fewer than 200 results, you can save your search.
MLS Number 4792267
Land
Acreage710
ZoningRes/Ag
PRICE REDUCED! Turn-key 710-Acre Organic Dairy Farm with 425 head of Organic Holstein, all AI sired, along with full line of well-maintained equipment. Includes all feed on hand at time of sale. Enrolled in Vermont Current Use Program and conserved by the Vermont Land Trust. Offers 550 acres of prime agricultural land, some of which is used for organic grazing practice. Free-stall dairy barn has 400+ stalls and double 13 Parallel Parlor. New calf barn in 2016 has 50 pens & 3 large group pens for total of up to 100 calves. Buildings include heated workshop, machinery shed & garage. There are 2 homes being (a) 2-unit Farmhouse, 3-BR, 2-car garage & 1-BR, carport; and (b) 2-3 BR ranch, walkout basement, 2-car garage. The drilled well supplies 150gpm. This farm produces over 5 Million Pounds of Organic Milk per year. It has an average annual $400,000 NET after expenses for past 4 years. Very Profitable Farm! (Taxes include 2 other homes on 40 acres NOT Included in Sale). (Taxes include 2 other homes on 40 acres NOT Included in Sale). Also available with 2 more homes and 40 Acres for additional $500,000 (See MLS 486387).
Listed by Century 21 Farm & Forest
Virtual TourSave FavoriteSchedule A VisitAsk A QuestionMore Details
MLS Number 4884948
Likely the last large open parcel of commercial/industrial land left in Morrisville. This parcel enjoys three access points, all off paved public roads, which lends itself to different types of use. Main access would likely be thru road to Dunkin Donuts which shares this ROW granted by Sellers of this parcel. Another access is available off Stafford Ave and a third available off Needle Eye Road. Adjacent parcel of about 0.9 acres with major frontage on Route 15 consisting of house with retail space attached could be available but will not be sold until the large land parcel is sold or in conjunction with the large parcel at price to be negotiated.
Listed by Ken Libby and Steven Foster of KW Vermont-Stowe
Virtual TourSave FavoriteSchedule A VisitAsk A QuestionMore Details
MLS Number 4872711
Land
Acreage134.05
Water View
ZoningNewport City
Sprawling contiguous acreage with both open and wooded acreage. Majority currently being used as agricultural fields. Conveniently located and easy access. Great development opportunity.34.85 acres commercial and balance residential with breath taking lake & mountain views. Property currentlyenrolled in r Vermont's Current Use program.
Listed by Stephen Poulin of RE/MAX All Seasons Realty
Virtual TourSave FavoriteSchedule A VisitAsk A QuestionMore Details
Active With Contract
MLS Number 4874727
Land
Acreage506.5
Waterfront500
Water View
Zoningnone
Escape to your own 500 acre retreat at the Whetstone Lodge. Enjoy views in every direction including stunning views of Lake Willoughby, the Green Mountain Range, Jay Peak and even a private swimming pond. Those of you that like space, privacy and nature will appreciate the 500 acres of private land. Around the Lodge there is ample open land while the remainder is mainly wooded with miles of private trails for hiking, snowshoeing, skiing, and ATVing. Snowmobile enthusiast will appreciate the direct VAST trail access. The woodland offers good long term timber resources as well as maple sugaring potential. Wildlife abounds this property. A mountain valley includes a series of beaver ponds. The 3800 sq.ft. lodge itself is wonderful for entertaining. It offers a very open concept on the main level with a central wood burning stone fireplace. The main floor is completed with a bathroom, 2 bedrooms and a utility room. Upstairs there is a large game room, a guest bath with laundry and a large primary suite including a bath with a tile shower and a claw foot soaking tub with a stunning lake view. The master also has a private balcony. Storage is contained in a detached barn with a large garage door on the lower level and a high drive to the upper level. This special property has been used as an AirBnb and has amazing reviews. Sellers are VT Licensed Real Estate Brokers. Click on the Virtual Tour to view the home in 3D.
Listed by Century 21 Farm & Forest
Virtual TourSave FavoriteSchedule A VisitAsk A QuestionMore Details
MLS Number 4850075
Land
Acreage42.54
UtilitiesNone
Zoning5
This is one of the few ESTATE like parcels of land left in Stowe with views to Mt. Mansfield. Your own 42 private acres is also a fully permitted sub-division of four lots with a gravel road leading into the middle of the property. There are several wonderful house sites or you could plunk you house right down in the middle of it all. Build on one lot, sell the other three or leave them for family members. Lot #4 has a ROW through Lot #7. Lot #5 is somewhat cleared with potential for both Camel's Hump and Mt. Mansfield views. The other lots are not cleared, but would have views of Mt. Mansfield. Established neighborhood with comparable properties. Truly a fabulous property with mostly maple trees as the predominant tree. Close to town, build your dream home here or it is perfect for the builder looking to build several houses. One of the few parcels of land left in Stowe, with permits for several lots. It is close to the village, yet private. Terrain is variable with the ability to have walking trails within the property. Ready to go.
Listed by Smith Macdonald Group of Coldwell Banker Carlson Real Estate
Save FavoriteSchedule A VisitAsk A QuestionMore Details
MLS Number 4836250
Land
Acreage610
UtilitiesNone
ZoningRural Res-Ag
LandVest is pleased to offer Kingdom Highlands, an estate quality property perched high in the foothills of Vermont's Northeast Kingdom with outstanding hilltop views of the surrounding Green Mountains. The property consists of a mixture of natural hardwood and softwood timber with several embedded hay pastures offering privacy and open landscape views. A conservation easement encourages outdoor recreational uses of the property and ongoing forest management including timber harvesting, maple sugaring and the maintenance or development of orchards and pastures. Key portions of the land (~76 acres ±) remain uneased and offer the unique potential to build a rural cabin or formal estate nestled deep inside a protected envelope of forest, fields and trails. The Catamount Ski Trail winds its way through central portions of the property. Big open views of Jay Peak, Buchanon, Sugarloaf, Hazen's Notch and Haystack Mountain offer a truly exceptional aesthetic. Access is excellent with multiple points of entry along primary public/maintained roads. The property benefits from professional forest management with recent updates to management plans. A local dairy farmer maintains the hay fields. We would be happy to help you further explore this very special and unique offering.
Listed by David Speirs of LandVest,Inc-Burlington
Save FavoriteSchedule A VisitAsk A QuestionMore Details
MLS Number 4886695
Land
Acreage175
UtilitiesTelephone Available
Water View
ZoningFARM
Wow!! Phenomenal rolling fields and wooded land with loads of road frontage and DROP DEAD GORGEOUS westerly views of Lake Memphremagog and the mountains. In Current Use. One of the nicest farms in Vermont. Frontage on both Herrick Street, which is Class 3, and Aldrich Lane, which is a private right of way.
Listed by Michael Conley of Conley Country Real Estate & Insurance
Virtual TourSave FavoriteSchedule A VisitAsk A QuestionMore Details
Active With Contract
MLS Number 4840857
Land
Acreage544.9
AreaMountain, Rural
UtilitiesOther
Zoningper town
Relax, unwind, and enjoy nature from this log home situated on 544 private acres. Stunning westerly sunset views of Jay Peak and the greater Green Mountain Range from the home. This log home offers an open concept, an expansive kitchen, gorgeous stone fireplace, tall cathedral ceiling and a wall of windows which brings the outside in. A grid-tied solar system allows you to heat, cool and power your home and charge your vehicle from the power of the sun. The 544 acres is a composition of multiple lots offering much diverse woods as well as some gorgeous open land. ATV and snowmobile enthusiasts will enjoy summer and winter trail access. Enjoy low taxes benefited from forest and ag management practices through the Current Use Program along with the favorable Lowell tax rate. Stay connected, if you must, with internet service provided by Vtel. If you are seeking space, tranquility, privacy, views, an environmentally conscious and quality home, check this one out! Tour the home in 3D from the comfort of your home by clicking on the 3D tour.
Listed by Century 21 Farm & Forest
Virtual TourSave FavoriteSchedule A VisitAsk A QuestionMore Details
MLS Number 4866552
Land
Acreage20.44
ZoningRHOD
An unusual treasure, a 20+ acre building parcel off Luce Hill Road with 6 bedroom septic design and permit in place. Wooded parcel with excellent potential for views making this an ideal setting for a private estate. Multiple access points from Mountain Road connecting to Luce Hill Road (Trapp Family Lodge area). A wonderful residential parcel in Stowe's growing community.
Listed by Pall Spera of Pall Spera Company Realtors-Stowe
Save FavoriteSchedule A VisitAsk A QuestionMore Details
Active With Contract
MLS Number 4864747
Land
VillageMorrisville
Acreage13.6
UtilitiesCable - At Site
ZoningSpecial Use Dis
This flat 13.6 acre parcel, with beautiful views, abuts Copley Hospital / Copley Campus on the west side and Copley Country Club along the north side. Situated in Morrisville's HOS Zoning District, town water and sewer are available at the street. Zoned for mixed use -- high density residential and commercial. Commercial doesn't count toward density. 2021 Zoning Bylaws allow 74 residential units plus commercial use on this parcel. This is an ideal location for a medical or professional office, rehab facility, assisted-living or other health care or non-healthcare uses. For highest and best use, and definition of Morrisville's HOS Zoning objectives, see attachment. Additional acreage maybe available. Subdivision possibilities exist.
Listed by George Bambara of Pall Spera Company Realtors-Stowe Village
Virtual TourSave FavoriteSchedule A VisitAsk A QuestionMore Details
MLS Number 4731027
Land
Acreage300
UtilitiesSatellite
Zoningper town
This 300 acres of open meadows and beautiful woodland overlooking Burke Mountain Ski Area and into the White Mountains and valleys was a working dairy farm in the late 1990's before being converted to the former King George boarding school on the southeast side of Sheffield Heights. Includes thirteen buildings constructed and renovated between 1920 through 2000 with a total of 58,000 sq.ft. dormitory buildings for 96, main classroom building with 22 rooms including a theater, art studio, computer lab, dance studio, 7 classrooms and dining hall with kitchen. Administration building has 14 rooms, 8 of which were offices. Large barn used for recreation room, woodworking & offices. Community center, sugarhouse, meeting house & maintenance along with many other buildings. Two spring-fed ponds and a recreational field. Easy access to Interstate 91. This multipurpose property can be used for farming with living quarters, family retreats, training camp or rehabilitation center to name just a few. Imagine the possibilities! See Also MLS 4675859.
Listed by Century 21 Farm & Forest
Virtual TourSave FavoriteSchedule A VisitAsk A QuestionMore Details
MLS Number 4848195
Land
Acreage470
UtilitiesTelephone Available
Water View
ZoningTown
Come on home to the most amazing pristine homestead in the kingdom. This amazing hilltop retreat on 470 unspoiled acres offers pastures, a pond, maples for sugaring, and a long term timber investment, orchards and more. Currently enrolled in the Vermont Current Use program, there's opportunity for lower taxes and the ability to live off the land with a planned system. There are trails throughout, and from the homestead you can look in any direction, and see land owned by you. Truly a once in a lifetime opportunity. The 1870 farmhouse was a true showplace back in 'the day'. Family room and porch area were updated in the 60's. There's so much character in just under 2,000 sq ft, it's a bit dated, but totally functional offering 4BR, 2 ba, large kitchen, Dining room, family room, and a wood FP Living Room. Imagine sunsets from the farmers porch. There's even power! The 2017 updated Forest management plan indicates 18-20K maples 10" and bigger, with an additional 18-20K maples between 5-10". Property starts at the end of a class 3 Road. Owner financing may be available. Most furnishings included. Tractor, zero turn mower would round out the package for market value. Shown by appointment only. Well worth a look today!
Listed by Tina Leblond of Big Bear Real Estate
Virtual TourSave FavoriteSchedule A VisitAsk A QuestionMore Details
MLS Number 4769516
Land
VillageIsland Pond
Acreage23
UtilitiesTelephone Available
Waterfront4362
The only undeveloped Private Island available in New England. 20 Acre "Pine Island" is an undiscovered gem on pristine "Island Pond" in the Northeast Kingdom of Vermont. Includes 3 shore parcel for private access. 1 acre parcel with 3 B/R caretakers house adjoining shore parcel also available. The Northeast Kingdom of Vermont is wild and undeveloped and easily accessible from NY, Boston, or Montreal. Also accessible by private jet at Newport Vt. International airport EFK, 5300 x 100 ft. Runway. (30 minutes away) Owned by this family since 1958, THE Island of "Island Pond" in the town of Brighton Vt. 3 acre shore parcel has an old boathouse that can be upgraded and expanded if desired. Both shore parcel and Island can be developed and/or subdivided, or kept as a family retreat and legacy. Large sandy beach on the Island, as well as another smaller secluded beach, "Cathedral Pines" throughout, and a resident Bald Eagle family. Original cabin that owner lived in can be rebuilt, stone fireplace & chimney are intact. Endless possibilities. Excellent Value. Additional Pictures, Video's, and Documentation Available. Worth a visit. You won't be disappointed!
Listed by Chip Tremper of Preferred Properties
Save FavoriteSchedule A VisitAsk A QuestionMore Details
MLS Number 4845227
Land
Acreage866.5
UtilitiesNone
Zoningrural
Huge Price Reduction on this 866.5-acre wooded parcel with 7,500 Tap Sugaring Operation that includes equipment (list on file) and buildings. Priced WELL BELOW appraised value of $950,000! Property does offer potential for more taps. Boy Scouts of America have an easement over a trail leading to Mount Norris. Miles of roads and trails on this property. Gihon River flows along Route 100 and another stream on the western portion following Mt. Norris Trail. This parcel has much to offer: sugaring, hiking, hunting, year-round or seasonal getaway or retreat. Only half-mile from the Eden Lake boat launch and 1 hour to Burlington; halfway between Stowe and Jay Peak ski areas.
Listed by Century 21 Farm & Forest
Virtual TourSave FavoriteSchedule A VisitAsk A QuestionMore Details
MLS Number 4838888
Located a short drive from Stowe and Morrisville you'll find this 221+/- parcel of land that encompasses spectacular views from Elmore Mountain to Mount Mansfield to Camel's Hump. The property comprises over 3,000 feet of ridgeline providing incredible views of Bolton Mountain, Mt. Mansfield, Whiteface, northwesterly to Butternut and Belvidere and even as far east as Mount Washington. There is a cleared building site and the leach-field has been designed and installed for either a six bedroom house or a four bedroom house with a two bedroom apartment over the garage. Electricity has been installed underground to the building site and there is a roughed in driveway to the cleared lot. The property is enrolled in the Current Use Program, is mostly wooded with sugar potential and timber management. You will feel like you are on top of the world when you come home to Sterling View Road!
Listed by Bateman Group of Pall Spera Company Realtors-Stowe Village
Save FavoriteSchedule A VisitAsk A QuestionMore Details
MLS Number 4681572
Land
Acreage41
UtilitiesSatellite
ZoningCommercial
This 41-acre parcel is zoned for Commercial Use offering fantastic views of Lake Memphremagog, Jay Peak, Willoughby Gap and overlooking downtown Newport. Land is located in both Derby & Newport offering many possibilities. Conceptual drawing available for a 7-lot subdivision with onsite water & sewer. This property abuts Newport Country Club and the I-91 access road. This property is located within the Foreign Trade Zone which could reduce the costs of imports for your business. Finally a project could qualify for New Market Tax Credits. A Must See property. Two (2) shareholders are Vermont Real Estate Brokers. See also MLS#4852408.
Listed by Century 21 Farm & Forest
Virtual TourSave FavoriteSchedule A VisitAsk A QuestionMore Details
MLS Number 4847041
Land
Acreage14
UtilitiesOther
Water View
ZoningResidential
Owner financing available to a builder or investor to build - Fully permitted 7 lot subdivision. Good land for a private compound. Each lot (approx 1 +/- acre) will have use of the common land along beautiful spring fed Long Pond for kayaking and recreation as well as an extensive trail system throughout the conserved acreage abutting this property (89 acres) could be used during certain permitted months of the year. Long Pond Views are wonderful and the pond is more like a lake for light boating & swimming. This is a terrific opportunity for a builder to start ASAP since all permits are complete including Waste Water Permits for community mound septic system, permit for road to lots, & Storm Water permitting. Trudell Engineering did a top quality job preparing this land. This site is an easy 25 minutes to Burlington and is close to Lake Champlain and the marina on South Hero at Apple Island. Fine homes have been built in this area. Vermont Land Trust & the Lake Champlain Land Trust has protected many areas of this west Milton Vermont location. Conserved Eagle Mountain is minutes away for nice hiking. Estimates for infrastructure are available as well as surveys, PUD subdivision overviews and permits. Trudell Engineering estimates $31,000 per lot for septic and road. We predict buyers will welcome having a nice home built with these amenities! The land including the 7 lots and common land are approx 14 acres. Owner Financing is available.
Listed by Kathleen OBrien of Four Seasons Sotheby's Int'l Realty
Save FavoriteSchedule A VisitAsk A QuestionMore Details
MLS Number 4861824
Land
Acreage166.3
UtilitiesNone
ZoningRural
Turn key certified organic commercial sugaring operation on over 166 acres with 10,000 taps loaded with modern equipment. Additionally the operation offers the possibility of leasing 4,000 acres on the neighboring property with potential for up to another 30,000 taps. This off gird operation is run by self sufficient diesel powered generators, the sugar house on the property is insulated, has state of the art commercial sugaring equipment, as well as an electronic remote monitoring system. The land is permitted for one home site and loaded with trails that allow for cross country skiing, biking, hiking and VAST system access. Take advantage of this unique opportunity to dive into Vermont's profitable maple sugaring industry or expand your current operation to the level you've always dreamed of!
Listed by Flex Realty Group of Flex Realty
Save FavoriteSchedule A VisitAsk A QuestionMore Details
MLS Number 4866218
Land
Acreage9.45
UtilitiesOther
ZoningSee attached
Opportunity and creativity await on this rarely available location. Plush and vibrant with a dense canopy of gorgeous character-rich trees, this spot offers direct views to Smugglers Notch and southern views over the chin on Mt. Mansfield. Totaling just over 10 acres, there's an opportunity for multiple uses on this parcel limited only by your imagination. Currently designed and permitted for six house sites, one could create an outdoor paradise for your family and friends. Don't want neighbors, build your secluded dream compound on this blank canvas at the top of the green mountains. This parcel is surrounded by State of Vermont Forests, with direct access to hiking, mountain biking, backcountry skiing, and more. All of the house sites offer panoramic views of the Notch, Mt. Mansfield, and Smugglers Notch ski area. For those who wear a developer's hat, you'll be hard-pressed to find a combination of prime location, breathtaking views, and site work that are all shovel-ready. Jeffersonville is an idyllic Vermont town that has plenty to offer year-round. It's perfectly located with easy access to Burlington and Lake Champlain, as well as serving as the gateway to the Northeast Kingdom. Smugglers Notch provides a range of skiing activities for everyone from the weekend warrior to the expert tree-skier. In addition, during the warmer months, you can hop over the notch for dinner in Stowe. Come create your true Vermont experience with a property to match.
Listed by Smith Macdonald Group of Coldwell Banker Carlson Real Estate
Virtual TourSave FavoriteSchedule A VisitAsk A QuestionMore Details
MLS Number 4881220
Land
Acreage10.6
UtilitiesNone
ZoningRR5
Rare Opportunity to own a beautiful lot with views toward Mt. Mansfield and Trapp Family Lodge, a lovely pine woods, easy access in the middle of an established neighborhood. Make this your own with your vision of where you place the house, clear for lawn, add a pool. Enjoy the privacy of the woods, places to walk, spectacular sunsets and easy access to Stowe village. Electricity to the lot, septic plans available, building site plans and WW permit.
Listed by Smith Macdonald Group of Coldwell Banker Carlson Real Estate
Save FavoriteSchedule A VisitAsk A QuestionMore Details
MLS Number 4881310
Land
Acreage11.1
UtilitiesNone
ZoningRR5
Rare Opportunity to own a beautiful lot with views toward Mt. Mansfield and Trapp Family Lodge, a lovely pine woods, easy access in the middle of an established neighborhood. Make this your own with your vision of where you place the house, clear for lawn, add a pool. Enjoy the privacy of the woods, places to walk, spectacular sunsets and easy access to Stowe village. Electricity to the lot, septic plans available, building site plans and WW permit.
Listed by Smith Macdonald Group of Coldwell Banker Carlson Real Estate
Save FavoriteSchedule A VisitAsk A QuestionMore Details
MLS Number 4881561
Land
Acreage93
UtilitiesNone
ZoningRes
Ideal 93 acre building parcel. Nice mixture of meadow and woods with an existing pond and drilled well. This site is a gem and close to Northern Vermont University Campus. Enrolled in Vermont's Use Value Program and enjoys the tax benefits thereof.
Listed by Pall Spera of Pall Spera Company Realtors-Stowe
Virtual TourSave FavoriteSchedule A VisitAsk A QuestionMore Details
MLS Number 4885957
Land
Acreage4.03
ZoningPUD
A great opportunity to build on the Mountain Road awaits! Perfect for a developer or a purchaser with an entrepreneurial spirit. This 4.03 acre parcel comes with an easement to over 40 acres of hiking trails, including a trail to Sterling Pond, private skiing, mountain biking. This parcel will come equipped with Stowe public water, sewer and electric already available. All ACT 250 and state, and town permits have been acquired. Building plans that include 2 four bedroom units are yours to choose to build from, or for you to use the utilities already in place to create your dream home with over 8,000 square feet of potential. This location is just minutes away from the slopes, Stowe Rec Path, the village of Stowe but is isolated enough for you to enjoy all of the peace and quiet that Stowe has to offer.
Listed by Steven Foster and Kathleen James of KW Vermont-Stowe
Save FavoriteSchedule A VisitAsk A QuestionMore Details
MLS Number 4877557
Land
Acreage9.82
AreaRural
UtilitiesGas - At Street
9.82 Acres zoned I-2, General Industrial. This fronts on Route 7 and Bartlett Road, at the junction of two roads, just minutes from I-89. Natural gas, public water and public sewer are available on Route 7.
Listed by The Gardner Group of RE/MAX North Professionals
Virtual TourSave FavoriteSchedule A VisitAsk A QuestionMore Details
MLS Number 4872909
Incredible development opportunity! All 117 acres are zoned very high density residential allowing for 8500 square foot lots if desired - that's a fifth of an acre! Barre Town municipal water and sewer. Significant site work already done to flatten, smooth and drain open areas. Mountain views, south facing orientation and only 10 minutes from the interstate, hospital and every amenity. This property is honestly the perfect recipe for a successful development! Go for it!
Listed by Jenny Flower of New England Landmark Realty LTD
Virtual TourSave FavoriteSchedule A VisitAsk A QuestionMore Details
Copyright 2021 New England Real Estate Network, Inc. All rights reserved. This information is deemed reliable, but not guaranteed. The data relating to real estate for sale on this web site comes in part from the IDX Program of NEREN. The information being provided is for consumers' personal, non-commercial use and may not be used for any purpose other than to identify prospective properties consumers may be interested in purchasing. Data last updated October 14, 2021.
Sours: https://farmandforest.com/by-type/vt-land-for-sale/
The site and its content are made available by the New Brunswick Department of Transportation and Infrastructure (DTI) as a public service without warranties of any kind, express or implied. Properties are sold on an as is basis, may require unknown repairs and may not have been inspected by DTI. While the information or photographs may not be free from error or omission, care has been taken to ensure the best possible quality. Statements or photographs regarding the condition of the properties are offered for information only and are not an enforceable condition of sale. DTI makes no representations or warranties, either expressed or implied, as to the condition of the properties, nor to the accuracy, currency or completeness of the information or photographs presented. The user assumes the entire risk as to the use of any or all information or photographs.
All surplus property is sold on an "as is, where is" basis and the Province will make no warranty whatsoever with regard to title.
It is the responsibility of the Purchaser/Bidder to determine if there is access or a right of way to the property and what encumbrances are against the property.
The successful purchaser will be responsible for the payment of H.S.T.; where applicable, and all document preparation and related fees, at the date of closing.
Purchasers must be of the age of majority in NB to take title.
By accepting this agreement, you acknowledge that you have read this Disclaimer and agree to its terms and conditions.
Sours: https://www2.gnb.ca/content/gnb/en/departments/dti/surplus.html
Reonomy is not a commercial listings platforms, but helps some of the largest brokerage and investment teams in CRE (CBRE, JLL, Cushman & Wakefield, etc.) find off-market deals and analyze the market in-aggregate. Learn more about our data here.
Finding Land for Sale
Given the amount of land parcels in the US, the volume of listings found online can be quite mountainous—and the full lot of listings can become monotonous.
The key is defining why you're looking for land, and finding the tool that best fits that instance.
If you're looking for a simple, one-off land parcel purchase:
If you're looking for a tool for repeated transacting (whether as an investor/developer, or even as a broker sourcing new land listings):
We recommend something more robust like Reonomy, where you can identify land off-market, determine the parcels that are likely to sell, and get directly in touch with land owners.
Below, we'll go into the details of both so that you can decipher what is the right resource(s) for you.
How to Find Land Off-Market
As mentioned, in many instances, and particularly when the CRE market shows some uncertainty, off-market opens up a new world of possibility for investment teams and brokers.
By searching for land off-market, prospective investors can avoid inflated real estate prices and the competition of other motivated buyers.
And with access to nearly every parcel in the country (through Reonomy), your options become nearly limitless.
Reonomy's property intelligence allows you to understand assets, and derive insights needed to call an owner and show up prepared to each and every conversation.
If you plan to use the active market to search listings, we've included many options below that you can turn to specifically for vacant, agricultural, or any other type of land for sale in the US.
Land for Sale Listings
When looking for land for sale listed on the market, commercial real estate professionals and investors can choose from a number of online listings platforms.
Since there are many different types of property and land, there are many different types of listing services.
Finding your go-to listings platform can take almost as much research as finding the perfect real estate deal.
In order to help you get started, we've compiled a list of the best platforms featuring commercial land for sale on the market:
LoopNet
Land And Farm
LandWatch
LandSearch
Catylist
Craigslist
LandLeader
CREXi
Lands of America
CIMLS
Leavitt Digital
Brevitas
All these platforms have different interfaces and offer search tools with varying levels of granularity.
Let's look at each listing service individually for a bit more context.
LoopNet
LoopNet is one of the most extensive and well-recognized commercial real estate listings platforms on the internet, and it is often the first place prospective buyers go when trying to find land or any other commercial asset type for sale.
There are currently 5 million monthly LoopNet users searching through the platform's 500,000 property listings.
LoopNet offers a number of asset type search filters, including one for Land. Users can typically find dozens of listings for commercial land, vacant land, farmland, ranches, as well as other less traditional land assets.
Land And Farm
Land And Farm is a listings platform catering specifically to users looking to buy and sell land.
The site currently features more than 10 million acres of farms, ranches, residential, and commercial land for sale. Additional types of land you may be able to find on the platform include vineyards, recreational, and hunting land.
Land And Farm's listings are searchable by location (state, county, city, or zip code), price, acreage, and property type.
LandWatch
LandWatch is another platform specializing in different types of land for sale. The site includes nearly 1.4 million land listings, including hunting grounds, waterfronts, farms, and ranches.
LandWatch also features international listings, which are rarely available on other land listing platforms.
LandSearch
LandSearch is a search platform that includes over 10 million acres of land listed, making it one of the largest land listings websites.
The platform includes commercial, residential, agricultural, and recreational land.
LandSearch includes a clean interface and map tool with multiple tags, land types, and additional filters.
Users can create a profile and post land for sale, auction, or lease for free.
Catylist
Catylist is another wide-ranging listings platform that includes, among many other property types, vacant land, farms, ranches, and more.
Catylist has approximately 130,000 property listings across more than 40 markets in the United States. The platform allows users to sort listings by property type, listing type (for sale or for lease), and other criteria such as distressed, for auction, or for investment.
Craigslist
When discussing listing platforms of any kind, we can't forget to include Craigslist.
Users can search listings by a number of specific asset types, which can be found under the Housing category on Craigslist's home page. Interested buyers can expect to find vacant, recreational, waterfront, and a variety of other land offered for sale within a specific geographic location.
LandLeader
LandLeader is a property marketing platform specializing in land, farms, waterfront properties, timberland, recreational land, ranches, and hunting land for sale. It offers listings in over 35 states in North America.
The platform allows users to search its database of listings by property type, acreage, state, price range, or a specific keyword.
CREXi
Touting itself as "The Advanced CRE Marketplace," CREXi includes listings across more than 15 different property asset types, including land for sale.
In addition to selecting a specific asset type, users can further narrow down their search by adding a location, broker, or a specific keyword filter.
Lands of America
Like LoopNet, Lands of America is owned by the CoStarGroup.
This platform focuses on rural real estate, and it has over 40,000 listings such as land, farms, ranches, acreage, and country homes for sale in North America.
Users can search for listings in any state, and then further dive into specific regions, counties, cities, and land types.
Commercial and Industrial Multiple Listing Service
The Commercial and Industrial Multiple Listing Service (CIMLS) is an all-inclusive platform for various types of commercial real estate for sale, including land, farms, and ranches.
CIMLS currently has over 320,000 registered users and $500 billion worth of commercial property listings spanning across all 50 U.S. states, plus Puerto Rico and the District of Columbia.
Leavitt Digital
Leavitt Digital is a listing distribution platform helping real estate owners and brokers reach more potential buyers by syndicating its listings to hundreds of news websites around the world.
Nevertheless, the site also features a powerful search tool that allows visitors to look for properties in more than a dozen asset categories, including land. Both searching for and listing of commercial properties for sale or lease on the site are free.
Brevitas
Brevitas allows users to search both on-market and private listings in a number of asset types, including land, in over 60 countries. The private listings inventory is available exclusively on Brevitas.
In an effort to create value for both buyers and sellers, the platform's paid membership plans also offer team collaboration and marketing tools, including custom flyer and HTML templates, email campaigns, and contacts management.
Even though all the platforms we reviewed in this article are worthwhile a look, ultimately each prospective buyer will settle on using only the one or two that best suit their geographic interest, land type focus, or simply their personal preference.
Land Central
Land Central has sold over 10,000 properties in the U.S. since 1997, listing land for sale in all 50 states. Upon entering the site, you can first select a location to search within by picking a state, and if you'd like, a city and county.
You can also add filters for zoning, elevation, price, property size, property use, and more.
LandCentury
LandCentury is a "wholesale marketplace for vacant land and cheap houses." Land for sale listings in Colorado include agricultural, farm, industrial, commercial, recreational, mobile home land, and more.
LandCentury provides one of the cleanest, most user-friendly interfaces on our list, even letting you search by buyer intent on their homepage.
LandHub
LandHub is a real estate consultancy based in Los Angeles, offering land for sale listings in every state across the country.
You can search through nearly 900 pieces of land for sale in Colorado by searching by county, price, and/or acreage.
Upon visiting LandHub's homepage, you can simply select a state, minimum/maximum price, and minimum acreage all from dropdown boxes.
You can also visit their "Browse Properties" page to select from a list of filters.
LotNetwork
LotNetwork allows you to search or advertise land for sale across any state in the country. The site allows you to add filters for price, acres, city, and lets you add custom keywords to your property search as well.
LotNetwork currently offers just over 7000 active listings of Colorado land for sale. The site also offers extra resources and insights to builders, developers, agents, and brokers looking to buy, sell, and advertise land for sale online.
LANDFLIP
LANDFLIP is a trusted online marketplace that helps users locate a variety of types of agricultural land for sale, including vacant land, rural property, hunting and recreational land, investment property and more.
LANDFLIP is also a valuable tool for those looking to track down agricultural land for sale by owner.
At the top of the homepage, there's a drop-down menu that says "FIND LAND" – click on this button and select "LAND FSBO." This will bring you to a number of agricultural listings FSBO.
State-Specific Land for Sale Listings
One avenue to find land listings only within certain states is to simply Google, "land for sale + [state]."
Here, we show some examples of the listings sites available to those in Colorado.
ColoProperty
ColoProperty is owned and operated by IRES, LLC, a Colorado property management company. The site serves as a portal of access into IRES' public property data. There are currently about 15,000 active listings on ColoProperty.
When searching for land on ColoProperty, you can either start by adding address details—anything from a city down to a street name—or by choosing a property type (or both).
If you want to search by property type, ColoProperty has residential filters where you can either search generally for homes for sale, or more specifically for houses or condos/townhouses.
You can also search for commercial lease, commercial sale, farm and ranch, mobile homes, and vacant land.
Price ranges and other filters can also be added to your land search on ColoProperty.
Mountain Land for Sale
Mtnlandforsale.com is a site dedicated purely to listings of Colorado mountain land for sale, offering lots, acreages, horse property, and more.
While the site does not offer a search platform, there are regular and featured listings that you can easily scroll through.
You can also send an email directly to a RE/MAX agent with a description of the kind of land you're looking for in conjunction with what's available on the site.
Land Listing Search Examples
Vineyards for Sale with LoopNet
Vineyards are a popular form of agricultural real estate for sale, and this is something the minds behind LoopNet have recognized.
As such, there is a special search function on LoopNet that allows users to search specifically for vineyards for sale.
Begin by filtering results for land only.
Once you've searched for land, you can filter the results by searching for only those properties listed as vineyards for sale. Use the drop-down menu as shown below.
As you'll see, there are dozens of listings for vineyards for sale. These are located all over the U.S. If you're looking for a vineyard for sale in a specific area, you'll want to filter your results by selecting a specific location.
Once you select a listing, you'll find robust information about the property. Using the example below, we see that this winery for sale is listed for $3 million in Palisade, CO.
The investment highlights indicate that it's one of the oldest licensed wineries in the state, and the property includes an open concept retail space with a custom tasting room.
Anyone interested in learning more can contact the broker or download the marketing brochure, which has been uploaded directly to the LoopNet site.
Hunting Land for Sale with LandWatch
Those in search of hunting land for sale will find LandWatch particularly easy to navigate.
The "Hunting Land" section is featured right on the homepage. Once you select "Hunting Land," a number of "signature listings" will pop up, as shown below.
Individual listings often feature both videos of the property and photos, as well as other pertinent details.
In the example below, we see the hunting land for sale includes a cabin, food plots, ladder stands, shooting houses, and county water electric – feature that are important for those interested in hunting land from an investment perspective.
Ranches for Sale with Land and Farm
Land and Farm often features ranches for sale.
To find a ranch for sale, begin your search by clicking "Ranches" on the homepage.
The website will then bring you to all ranches for sale across the U.S., so it's helpful to then filter results by geography, price, or acreage.
For those looking to get even more specific, click on the "More Filters" tab to refine your results even further.
As you can see, we can now search listings based on whether the property has a house for sale, whether the land is irrigated, and more.
Farms for Sale with Lands of America
The easiest way to search for farms for sale with Lands of America is to begin your search by entering a state, county, or city into the search bar on the homepage.
Unlike other websites, you can actually enter multiple cities into the search bar and it will bring you the results for all of these separate geographies.
Once you enter the geographies you'd like to search, you can then filter the results to look specifically at farms for sale.
Simply check the "Farm" button in the top, left-hand side of the screen as shown below.
Listings are easy to navigate on the Lands of America website. For instance, this 5.42-acre farm for sale in Austin, Texas has elegant images, a detailed listing description and lists multiple amenities.
The farm for sale includes a barn, barn equipment, living quarters, stables, a loaf shed, tack room and wash rack.
The farm for sale can be used for either single family residential purposes and/or equine uses, telling us this is appropriate for a horse farm.
Greenhouses for Sale with FARMFLIP
Anyone in search of agricultural land with greenhouses for sale will want to check out FARMFLIP, a division of LANDFLIP.
FARMFLIP routinely features properties for sale that include greenhouses.
To find greenhouses for sale, simply type "greenhouse" into the search bar and the resulting listings will display accordingly, as shown below.
The Off-Market Advantage
Commercial listings platforms can definitely be useful in finding good land sale opportunities, however they can't match the crucial analytical power of off-market data.
Prospective investors should first take advantage of off-market information in order to gain full understanding of their target markets and property types.
You can get your team in front of more decision makers off-market.Learn More
Sours: https://www.reonomy.com/blog/post/land-for-sale
Bali Land for Sale
Bali is the only island in the Indonesian archipelago with the fastest land price growth. The surge in prices in Bali is due to the high demand to acquire land for the construction of a variety of property projects. A majority of people are buying land in Bali for investment purposes, whilst others are buying for personal reasons to build a private villa or house on.
Most land plots in our listings are offered with freehold (Hak Milik) ownership titles. Currently, Freehold (hak milik) can only be held by Indonesian citizens; not all foreigners are permitted to purchase domestic property. There are several conditions that must be met, and listed below are some requirements that foreigners must fulfill to enable them to buy property in Indonesia:
The following are the conditions required for Property Ownership by Foreigners:
Only purchase property with Hak Pakai (The Right to Use), Hak Sewa (Leasehold) and HGB (Right to Build) certificate titles.
Have a valid KITAS visa (Temporary Residency Permit)
Only villas, land, houses and apartments can be purchased
Please read this article for more details on how to buy property in Bali as a foreigner.
We've found 159 matching property for you
Sours: https://ppbali.com/bali-land-for-sale/
Sale land for
Real Estate
COVID-19 INFORMATION Pifer's will continue to follow CDC and state guidelines for all Pifer's Land & Equipment Auctions. For additional information please call 877.700.4099
**MORE INFORMATION COMING SOON!!** LAND FOR SALE 1,920 +/- Acres - Grant County, ND PRICE: $4,400,000 Property Note: Don't miss this scenic...
HOUSE FOR SALE 513 5th St. NE - Linton, ND PRICE: $119,000 Property Note: 1,294 sq. ft. ranch style, 3 bedroom, 2 1/2 bath, attached double...
**SALE PENDING!!** "Kritter Ranch" For Sale 1,872 +/- Acres - Fallon County, MT Price: $1,750,000 Property Note: The rolling hills of...
Sours: https://www.pifers.com/landlistings
Owner Financed Land for Sale! 30 Acres w/ Bryant Creek for $1,500 Down! #PH15 - www.InstantAcres.com
LAND OF THE MONTH
ID CODE: #3632
ID CODE: #3778
ID CODE: #3776
ID CODE: #3775
Fixer Upper in the Heart of Uvita
Land: 0.62 acre (2,500 m2)
Construction: 60 m2 (646 sq.ft.)
Sales Price: US$365,000
Incredible opportunity for creative minds! This beautiful 2,500 m2 lot with over 100 mature fruit trees already producing is an amazing opportunity for someone with a vision. More Information...
ID CODE: #3774
ID CODE: #3773
ID CODE: #3772
Ocean View Lot in Ojochal
Land: 1 acre (4,758 m2)
Sales Price: US$140,000
Do you know that the Southern Pacific Zone is the fastest growing area of Costa Rica with around 60% expat population? This area had attracted all the beautiful souls from around the globe with its untouched nature, preserved jungles and wildlife. More Information...
ID CODE: #3769
ID CODE: #3768
WALKING DISTANCE TO THE BEACH LOT
Land: 1,493 m2 (16,000 sq.ft.)
Sales Price: US$170,000
This stunning lot just came on the market right next to two different surf breaks, you can be at the beach in a 2-minute walk to one of the most beautiful beaches in the country. More Information...
ID CODE: #3759
ID CODE: #3756
ID CODE: #3754
ID CODE: #3764
ID CODE: #3744
ID CODE: #3743
ID CODE: #3728
Ocean View Building Lot South of Uvita
Land: 1,386 m2 (14,900 sq.ft.)
Sales Price: Reduced to US$155,000
This 1,386 m2 of titled land is located approximately 500 meters from Playa Piñuelas. Enjoying ocean views over the bay, this property features a main flat and usable building area, with an additional tiered area in front. More Information...
ID CODE: #3717
ID CODE: #3707
Stunning Ocean View Estate
Land: 15 hectareas (37 acres)
Sales Price: US$900,000
With over 37 acres, this fantastic property is ideal for either those looking to have an estate, a family compound, or for someone who wants to subdivide the property in smaller parcels. Either way, this is a great property just a short drive to the ocean and the restaurants and services Santa Teresa/Malpais has to offer. More Information...
ID CODE: #3705
Most Affordable Lots in Absolute Beautiful Countryside
Sizes from 1,000 m2 (1/4 acre) to 1,250 m2 (1/3 acre)
Starting at US$39,000 up to US$49,000
Seller Financing with only 50% down!
Ready-to-build lots in one of the most beautiful country areas of Costa Rica, Puriscal. Clean Title, only 10 minutes to town, with all utilities available, you can now experience an Amazing Lifestyle within 1-hour from San Jose Airport and the Pacific beaches. More Information...
ID CODE: #3704
ID CODE: #3700
ID CODE: #3697
Land ready to build Located on a gated community in Atenas all services available. Owner financing.
Land: From 1,600 m2 (13,000 sq.ft.) to 1,800 m2 (19,300 sq.ft.)
Sales Price: From US$78,000 to US$95,000
An incredible opportunity that gives you the option of accessing an exclusive gated community in Atenas, with the best views of the place and with financing, design, and construction options by the development owner, starting at $ 65 per square meter. You should not miss this opportunity. More Information...
ID CODE: #3687
ID CODE: #3684
Stunishing mountain view land , Ideal for home, B&B, or ecotourism
Land: 17,319 m2 (4.28 acres)
Sales Price: Reduced to US$149,000
Excellent lot, excellent price, excellent region, the best climate; and not very high up in the mountains, but still has an astonishing view. More Information...
ID CODE: #3682
Gorgeous land, perfect for a home, B&B business, or Eco tourism
Land: 19,800 m2 (4.9 acres)
Sales Price: Reduced to US$159,000
A wonderland, full of flora and fauna, exotic flower and fruit trees. There are also famous Morpho Butterflies and a variety of Hummingbirds wandering around, nestling through the mountains of Cartago Valley More Information...
ID CODE: #3672
ID CODE: #3625
ID CODE: #3624
ID CODE: #3623
ID CODE: #3610
ID CODE: #3607
ID CODE: #3587
ID CODE: #3277
Ocean View and Sunset Bliss
Land: 1,741 m2 (18,733 sq.ft.)
Sales Price: US$100,000
Welcome to natures playground, Marbella, Costa Rica,A true tropical beach paradise, home to the funnest and most consistent surf break in Costa Rica. More Information...
ID CODE: #3585
ID CODE: #3584
ID CODE: #3493
Misty mountain hop available for sale
Land: 7 hectares (19 acres)
Construction: 120 m2 (1,291 sq.ft.)
Bedr: 2 / Bath: 2 / 10 Parking
Sales Price: US$360,000
Your yearnings of the mountains can be healed in this land. A piece of Costa Rica reserved for those looking for the unbeaten track is now for sale. More Information...
ID CODE: #3386
Large Tract of ​Raw ​Land on the 'Path of Growth' with Endless Development Possibilities
Land: 115 hectares (285 acres)
Clean Title, Same Owner 35 years
Sales Price: US$850,000
Never Offered Before! Secure 'Hands-Off' ​I​nvestment ​D​reamland with fabulous spring like weather, abundant water, electricity, 360º views, private, away from garbage, smog and traffic, with great access, conveniently located just 10 minutes from Cartago 30 minutes from San Jose over excellent road. More Information...
ID CODE: #3328
Waterfall Wonderland, 178 Hectares Primed for Conservation, Eco-Tourism or Private Estate, with Wildlife Reserve
Land: 178 hectares (440 acres)
Sales Price: Reduced to US$1,595,000
60 minutes southeast of Jaco and 30 minutes northeast of Quepos, by way of palm tree lined roads and the small town of San Antonio de Damas, you arrive at this special property quietly tucked away along the Rio Damitas More Information...
ID CODE: #3541
ID CODE: #3517
ID CODE: #3500
ID CODE: #3492
ID CODE: #3484
Most Impressive Building Homesite for Sale in Ciudad Colon
Land: 2,629 m2 (28,288 sq.ft.)
Sales Price: US$330,000. 60% Seller Financing, Favorable Conditions
Outstanding views, exuberant nature and privacy in one of the most renowned gated communities in the Central Valley are just the first virtues found in this lot. The thrill of building your dream home, crowning this place is the real treat of this deal. More Information...
ID CODE: #3469
ID CODE: #3453
ID CODE: #3438
ID CODE: #3425
Generous building site in Atenas
Land: 2,406 m2 (25,888 sq.ft.)
Sales Price: US$98,000
The Peaceful surroundings that the countryside has, offers a generous piece of land that gets all the wonders that this part of Costa Rica has to give: Atenas, the best climate in the world, quick access to services and a strategic position to reach important infrastructure (The international airport, the Caldera port and highway 27). More Information...
ID CODE: #3384
ID CODE: #3376
ID CODE: #3377
ID CODE: #3341
ID CODE: #3326
ID CODE: #3149
Dream Farm
Land: 7 hectares
2 Beds / 1 Baths
Sales Price: US$650,000
There is an incredible way to go back to our roots, live and enjoy a wonderful place with an exceptional privacy. And the best thing of all is that is absolutely ready to develop a creative project. Could be a new business for ecotourism or just enjoy the purity and mystic sounds of nature. More Information...
ID CODE: #3315
Garden of Eden in Montezuma
Land size: 25 acres (10 hectares)
Sales Price: US$549,000
This is a completely private 25 acre estate and includes 600 meters of gorgeous mountain river and pools, within lush old growth forest with giant trees and abundant wildlife. More Information...
ID CODE: #3308
Montezuma's Premier Hotel Location
Land size: 13,400 m2
Sales Price: Reduced to US$600,000
The best location for a major hotel development in Montezuma. This quality property is just a few minutes to the famous beaches,waterfalls and town of Montezuma. This large lot has the size and features necessary for a quality, upscale hotel or residential development. More Information...
ID CODE: #3230
ID CODE: #3224
Hacienda del Sol | Santa Ana Lot for Sale
Flat Land Ready to Build: 981 m2 (10,500 sq.ft.)
Sales Price: US$357,500
Stop dreaming about it and start living the lifestyle you are searching for, in an established, secured and well maintained gated community with the best location in Santa Ana. More Information...
ID CODE: #3140
Prime Highway Frontage Commercial Land in South Pacific
Land: 6,252 m2 (67,271 sq.ft.)
Sales Price: US$159,000
Over 1.5 acres of flat land along the Costanerra highway in the beautiful Southern Pacific Coast of Costa Rica. This parcel is commercially zoned and entirely use able. It is located along the main highway connecting the popular tourist destinations of Dominical and Uvita to the Sierpe River and Osa Peninsula. More Information...
ID CODE: #3049
Ocean View Dominicalito Lot Offers Great Value
Land: 7,168 m2 (77,127 sq.ft.)
Sales Price: US$149,000
The Escaleras mountains have historically been the most valuable real estate in the Dominical area and this lot is priced to sell in today's market. If you are looking for an ocean view lot with good access close to the beaches and amenities of Dominical and Uvita then this is an outstanding option! More Information...
ID CODE: #3048
Escazu Development Lots with Stunning City and Mountain Views!
Size average: 2,000 m2 (1/2 acre)
Sales Price: US$65 x m2
Are you looking for? a) A gorgeous panoramic view land in Escazu to build your private residence? b) A developer's dream view property in a good area to build and sell spec homes? c) An investment parcel that you can purchase in joint venture with a group of friends or family so that each member can keep a piece of it? More Information...
ID CODE: #2973
Ocean View Development Land with House and Easy Access to Uvita
Land: 3 hectares (9 acres)
Construction: 450 m2 (4,842 sq.ft.)
Beds: 4 / Baths: 3
Sales Price: US$1,610,000
In order to get the big ocean views, most investors will typically have to drive between 10 and 20 minutes up the mountain on an improved dirt road, but with this property you will have an easy 2wd cruise straight from the main Costanera highway to your doorstep in only a few minutes. More Information...
ID CODE: #3007
Incredible Ocean Views from Desired Development Lot
Land: 0 hectares (2 acres)
Sales Price: US$299,000
Located in the most prestigious community in the Dominical-Uvita area this lot boasts one of the best known ocean and coastline views in Costa Ballena. Elevated high above the beaches the climate is an eternal spring with fresh ocean breezes in the day and cool mountain breezes at night. More Information...
ID CODE: #2625
ID CODE: #2812
ID CODE: #2625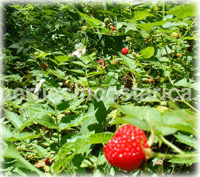 ID CODE: #2139
Scenic 72-acre Multi-purpose Farm only 2.5 miles from San Isidro
Land size: 28.7 hectares (72 acres)
Priced to sell! US$495,000
Enjoy the beautiful weather and scenery of a very special place on earth. This gorgeous farm offers the best of both worlds, supreme serenity, abundant water and views within a short 10 minute drive to all amenities in San Isidro downtown. Private recreational estate, organic agricultural farm, cattle, development land or a combination of these are all possible due to the beauty of the property. More Information...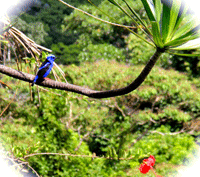 ID CODE: #2567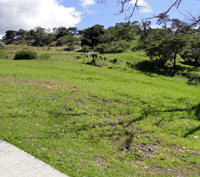 ID CODE: #2554
Best Deal on Cerro Colon Lot
Land: 1000.50 m2(10,755.411 sq.ft.)
Sales Price: Reduced to US$150,000
The quiet town of Cuidad Colon is located just 15 minutes from Multiplaza and Hospital CIMA, and has a wonderful collection of shops and restaurants.   Colon is also just a few miles from the Caldera Highway, providing easy access to the Pacific Coast beaches.   More Information...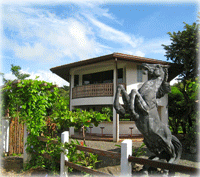 ID CODE: #2399
Stallion Ranch Gated Community, minutes from Tamarindo Beach
Sizes: from 4,200 sq. ft to several acres 
Prices: from US$85,000 - US$150,000; Village Lots Introductory Offer $10,000 down, 0% interest for 3 years
Reminiscent of the Old Wild West, the sprawling thousand acre estates rolling hills and savanna are home to an abundant array of flora and fauna, including the riding sort! More Information...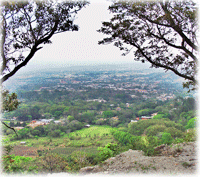 ID CODE: #2394
They Don't Call It the Buena Vista for Nothing!
Land size: 1,76 Acre (7,155.14m2) 
Price: US$355,000
This panoramic view lot has an ample building terrace and enjoys amazing unobstructed views of the entire Central Valley. Watch the planes landing at SJO and invite your friends over on New Year's Eve to see the fireworks light up the skyline! More Information...
ID CODE: #3285
Perfect Oceanview Lot
Land: 5,959 m2 (64,118 sq.ft.)
Sales Price: US$375,000
This property is located at just 10 minutes drive from Samara Beach, a tourist center that is emerging as the biggest and best scale for all investors in Nicoya Peninsula (Blue Zone). More Information...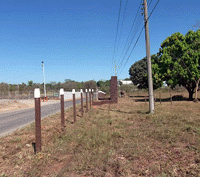 ID CODE: #2320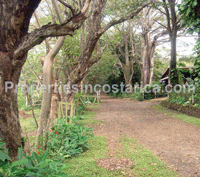 ID CODE: #2149
Best priced land for development in Central Valley!
Land size: 31,826 M2 (7.86 acres)
Sales Price: $30 per M2
The property is located in La Garita only 10 minutes away from the International Airport, 4 minutes from Highway #27 (San José – Caldera) and 15 minutes away from Forum Santa Ana. This is a developers dream come true; 90% flat and 10% rolling hills and the area is very well known as the next step to develop on West Side San Jose. More Information...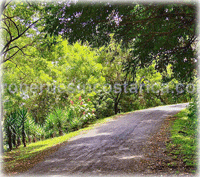 ID CODE: #2127
Nature Lover's Development Land in Santa Ana Gated Community
Land size: 47,582 m2 (Near 12 acres)
Price: US$645,500
A special place for a great development project. Pure nature in a gated community with city proximity, in the booming vicinity of Santa Ana... a perfect combination to design and develop a condo project or apartment building with both great views and peaceful surroundings. More Information...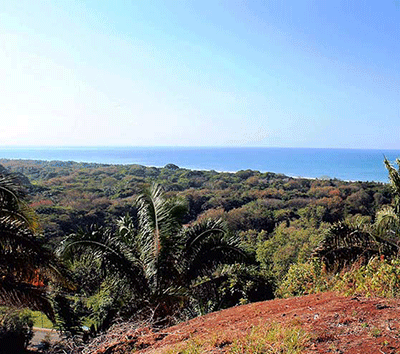 ID CODE: #3193
Diamond Head - Dominical's Crown Jewel
Land: 2 hectares (6 acres)
Sales Price: US$347,000
This uniquely positioned property is located minutes from Dominical and walking distance to the beach at Playa Guapil. Jaw-dropping white water ocean views that are unobstructed from your future estate home site. More Information...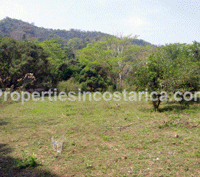 ID CODE: #2090
45 Hectare Ocean View Property in Tarcoles
Land size: 45 Hectare (111 Acres)
Price: US$3,825,000
45 Hectares with awesome Pacific Ocean views a few minutes away from the coastal highway, this property is suitable for many type of developments such as agriculture, farming, cattle, residential and more More Information...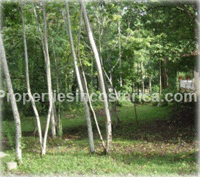 ID CODE: #2047
Building Lot for Sale in Los Suenos Resort
Land size: 2,089 M2 (Half Acre)
Price: US$850,000
Building lot in spectacular Los Sueños Golf and Marina resort, the property steps away from the golf course and a beautiful creek. The lot has a gentle slope, leaving many options for open and flowing floor plans for a gorgeous home. More Information...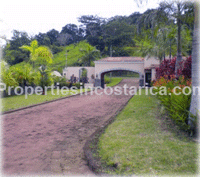 ID CODE: #2016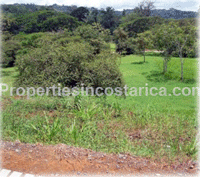 ID CODE: #2015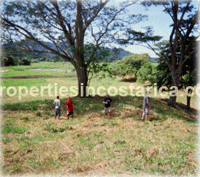 ID CODE: #2014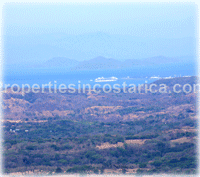 ID CODE: #1948
Mountain Eco Residential Development with Spectacular Ocean Views
Lot sizes from 756 m2 to 6,000 M2 (1.5 Acre Aprox)
Price: From $37,800 to around $235,000
Vistamar, an impressive ecological residential development with full views of the Pacific Ocean. Located in the area of Orotina, between San Jose and the Central Pacific. These ready to built lotts offers the most stunning mountain views of Costa Rica. You will be amazed with its wonderful display of nature with hundreds of green color variations. More Information...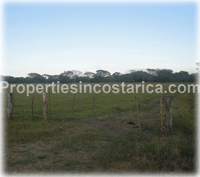 ID CODE: #1901
Wonderful Acreage for Sale in Guanacaste!
Land Size: 14.4 Hectares (36.7 acres)
Price: US$350,000
Great acreage in Guanacaste, this property is very conveniently located right along the highway in the intersection between the Daniel Oduber International Airport (30 minutes); the folkloric town of Santa Cruz (20 minutes); the beautiful city of Liberia (30 minutes) ; the famous Guanacaste beaches such as Flamingo Beach, Tamarindo Beach, Conchal Beach, Sugar Beach and the Gulf of Papagayo (30 minutes). More Information...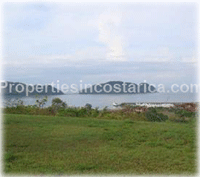 ID CODE: #1864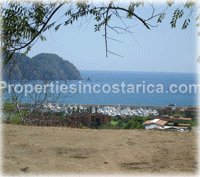 ID CODE: #1863
Ocean View Lot for Sale in Los Sueños Resort
Land size: Half acre (2,150 M2)
Price: US$1,300,000
Ocean view lot for sale in Los Suenos Resort & Marina! A once in a lifetime opportunity to own the perfect lot to build your dream. There's no neighboring houses, total privacy it has views of the resort, ocean, marina and golf course. More Information...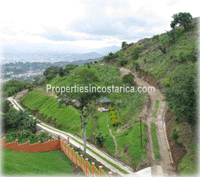 ID CODE: #1852
Mountain Land for Sale in Escazu
Land size: 9,973 M2 (2.4 Acre / 1 hectare)
Price: US$700,000
Land with central valley views for sale in an exclusive area of Escazu's mountains, here you can start building your dreamed home in a quiet pleasant atmosphere. The town of San Antonio in Escazu is a very quaint and traditional corner of Costa Rican culture. More Information...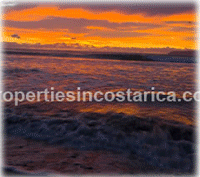 ID CODE: #1822
Pavones Seaside Land on Fire Sale
Land size: 1,500 M2 (16,145 sq. ft.)
Price: US$75,000
This beautiful lot is located steps away from one of Central America's best surfing point breaks Pavones. The neighborhood is one of the best and safest in Pavones. It has all the infrastructure ready for construction. For a surfer or somebody that likes the beach this is a no brainier. More Information...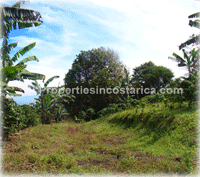 ID CODE: #1812
Stunning Mountain Property, Minutes Away from Santa Ana
Land Size: 5 Hectares (12.35 Acres)
Price: US$2,500,000
Have you ever dreamed living close to the clouds? This is a 5 hectares (12,35 acres) Mountain property that can tell the history by itself… If you make a Top 10 Ranking for the best mountain views that you can imagine this have to be the #1. The location is really close to supermarkets, cinemas, schools, all the services. You can be at your very secluded paradise in 10 minutes from the city. More Information...
ID CODE: #3174
Dominical Commercial Property
Land: 4,136 m2 (0.41 hectares / 1.02 acres)
Sales Price: US$398,000
This is the most desirable commercial property in Dominical with Coastal Highway frontage and completely usable terrain. The land is semi-flat and could be easily developed with endless possibilities for a savoy investor. More Information...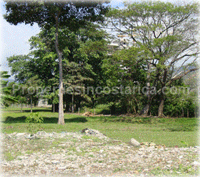 ID CODE: #1804
Investment Land for Sale Right in Jaco Downtown!
Land Size: 14,990 M2 (3.7 Acre / 1.5 Hectare)
Price: US$2,800,000 Owner financing available 50%
Investment land in Jaco downtown right where the action is, steps away from the beach and ready to be developed. This is the opportunity you've been looking for in this appealing area of high demand in the Central Pacific. 1.5 hectares that can be turned into commercial or residential development. Hurry up, opportunities like this don't last for too long. More Information...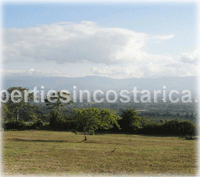 ID CODE: #1803
Beautiful Valley View Lot in the Mountains of Heredia
Land size: 7,220 M2 (1.78 Acre)
Price: US$208,800
Special valley view lot with plenty of space, peace, privacy. Located in San Rafael, Heredia which is an ideal choice that provides rural country living close to city amenities. Just 10 minutes from Heredia city center where you will find supermarkets, banks, restaurants, hardware stores and gas stations. Also 15 minutes from the international airport and San Jose city. More Information...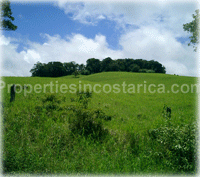 ID CODE: #1802
Lake, Views, Forest, 235 acres of nature everywhere!
Land size: 95 hectares (235 acres)
Sales Price: US$3,810,000
Owner financing available and its possible a partial sale. This property has 95 hectares (235 acres). Consist of 1/3 of primary forest and 2/3 of pasture. Its located just minutes outside Tilaran town very close to Lake Arenal and Arenal Volcanoe area. More Information...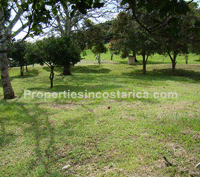 ID CODE: #1791
Residential Lot for Sale in Ciudad Colon Community
Lot Size: 1,130 M2 (12,163 sq. ft.)
Price: US$165,000
Located in the fresh and tranquil city outskirts, residential lot in a special community where you will find the right balance of living close to nature and the advantages of modern day living. Enjoy building your next home in a pleasant weather environment with staggering views. More Information...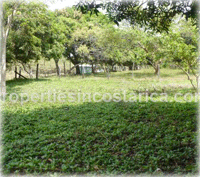 ID CODE: #1772
Gorgeous Tropical Spot in Pavones for Sale at Hot Price
Land Size: 1,158 M2 (12,464 sq. ft.)
Sales Price: US$72,000
Priced for sale! This lot is located in the wonderful beach area of Pavones, a tourist and surfer destination. Seconds away from the beach and the main road. It's all ready to develop and build your tropical dream home or lodging spot. More Information...
ID CODE: #3187
The Real Costa Rica - Farm and Nature Reserve
Land: 5,590 m2 (60,148 sq.ft.)
3 Beds / 2 Baths
Sales Price: US$2,500,000
This is the true Costa Rica located in a special micro-climate high above Dominical and San Isidro with views of both the ocean and city views due to mountain top setting. The extraordinary mountains and valleys on all sides provide some of the most spectacular and panoramic views in the area. More Information...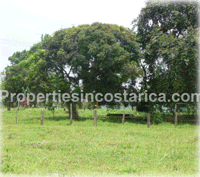 ID CODE: #1728
Investment lot for sale in Guapiles, Limon
Land size: 4,000 M2 (Almost 1 acre)
Price: US$104,000
Great building lot, perfect for tourist attractions, bars, restaurants, eco lodge or even your secluded home surrounded by the unique nature of this area. The property is located less than 1 hour from the Caribbean coast, National reserves (Braulio Carrillo) and San Jose City. It has full public road frontage and a river within. More Information...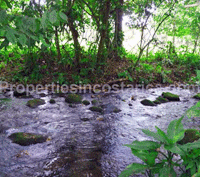 ID CODE: #1724
Land for Investment in Guapiles, Limon
Land Size: Between 50,000 M2 (12 Acres / 5 hectares) and 200,000 M2 (50 Acres / 20 Hectares)
Price: US $12 per square meter
This large property is located in the wonderful lands of Guapiles, heading towards the Caribbean coast. It has public road frontage, a totally flat land that has a river within. Great investment opportunity for Restaurant, Hotel, homesite lots, Eco-lodge or a house. More Information...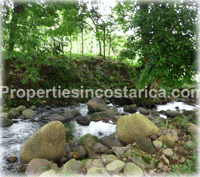 ID CODE: #1708
Over 15 hectares of land with river and woods for sale in Guapiles, Limon
Land size: 15.2 hectares (37.56 Acres)
Price: US$799,999
Beautiful 15 hectares in Guapiles for sale! Pasture land perfect for raising cattle and horses, a special area for the nature lover at heart. This is not a mountain, this is actually an entire Ranch that can be completely utilized and appreciated. The property has a river, natural spring water, fruit tress, and actual wood trees. More Information...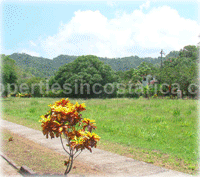 ID CODE: #1697
Residential Investment Land In Hermosa
Residential Lot Sizes: From 300 M2 (3,230 sq. ft.) to 750 M2 (8,072 sq. ft.)
Price: Starting at US$45,907!!!
The ideal development to make your dreams come true! Residential lots in gated community located a few minutes away from the world famous Hermosa Beach, the chosen spot for surfers around the world and the house of the Billabong World Surfing Tournament 2009. Take advantage of these red-hot prices and get ready to build your home in paradise. More Information...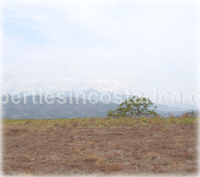 ID CODE: #1685
Residential Lots For Sale in the Best and Largest Community of Atenas!
Prices: Starting at US$90,000 (Financing Available)
Land Size:Residential lots from 7,000 M2 (1.72 Acre / 0.7 Hectare)
to 12,410 M2 (3 Acres / 1.24 Hectares)
Escape to a new natural mountain world in the wonderful area of Atenas, this residential complex is located in an exquisite residential mountain community, enjoy living at World´s Best Weather according to the National Geographic Society. More Information...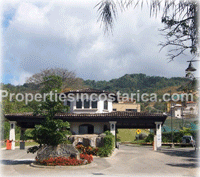 ID CODE: #1686
Among the 5 best mountain residential projects of all Costa Rica...
Land size: Lots available from 1,000 M2 (Quarter acre.) to 5,202 M2 (1.28 Acre)
Price: Starting at $170,000
This project is located in Ciudad Colon on the west sector of San Jose, less than an hour from the Pacific Ocean, 20 minutes from the International Airport, 15 minutes from Escazú, and 10 of the best shopping malls, schools and service centers in Costa Rica. More Information...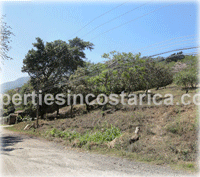 ID CODE: #1681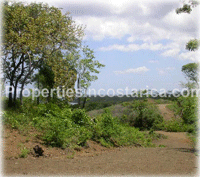 ID CODE: #1672
Guanacaste Ocean View Property Just A Few Minutes From The Beach
Lot size: 10,082m2 ( 1 hectare )
Price: US$200,000
Fully titled beautiful ocean view property situated 10 minutes walking distance from the stunning sandy beach with crystal clear swimming waters. Includes 60 meters of public road frontage and is gently sloping. Unique ocean views! Most properties offering similar ocean views are at least a 30 minutes driving distance from the sea away. More Information...
ID CODE: #3229
Amazing Ocean View Property with Business Potential
Land: 2,422 m2 (26,000 sq.ft.)
Sales Price: US$320,000
This unique piece of land is located in Playa Samara at just a few minutes away from the center of town and beach. Location couldn't be better, it brings the best of both worlds, beautiful views of the ocean and privacy but still close to all the amenities that Samara Beach has to offer. More Information...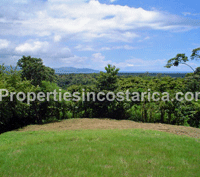 ID CODE: #1641
Ocean view land for sale in Jaco
Land size:16,148 M2 (4 Acre / 1.61 hectare)
Price: US $339,000
Oceanview (4 Acre / 1.61 hectare) land for sale in Jaco, minutes away from the famous beaches of Puntarenas like Jaco, Punta Leona and Hermosa. Suitable. for residential development or agriculture. It has incredible oceanviews and steps away from the lush mangrove that takes you right to the ocean. This is definitely a solid investment opportunity. More Information...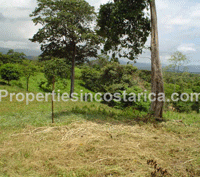 ID CODE: #1642
Large ocean view land for sale in Jaco
Land Size: 14,794 M2 (3.65 Acres / 1.47 Hectare)
Price: US$232,296
Oceanview (4.7 Acre / 1.9 Hectare)land for sale in Jaco, minutes away from the famous beaches of Puntarenas like Jaco, Punta Leona and Hermosa. Suitable. For residential development or agriculture. It has incredible oceanviews and steps away from the lush mangrove that takes you right to the ocean. A solid investment opportunity. More Information...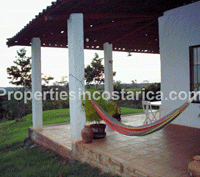 ID CODE: #1630
Vast Oceanview Land in Jaco Ready For Investments
2 BED/1 BATH 2nd house: 2 BED/2 BATH
Total Property Price: Reduced to US$780,000
Land: 5 Hectares (12.35 Acres)
Construction: 2 homes of 50m2 (538 sq ft) & 150m2 (1,614 sq ft)
Large 5 hectares farm in Costa Rica´s golden coast. Located in Jaco area and minutes away from the famous beaches of Puntarenas like Jaco Beach, Punta Leona and Hermosa. Suitable for residential development, agriculture or your weekend retreat. More Information...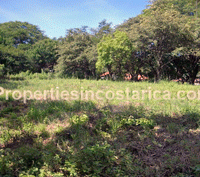 ID CODE: #1619
Half Acre with 2 beach accesses for sale in wonderful Tamarindo Beach!
Lot Size: 1,928 m² (20,753 square feet)
Price: US$650,000
Hard to find property in Playa Tamarindo, large lot and very, very close to the beach. The land is flat and backs up to a nature preserve, a green zone and protected area. Perfect to build a secluded getaway, villas, or condominiums! This lot is located off the main street at the south side of Playa Tamarindo just before getting to Playa Langosta. More Information...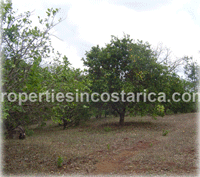 ID CODE: #1623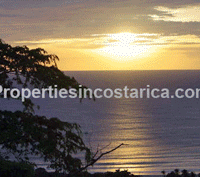 ID CODE: #1620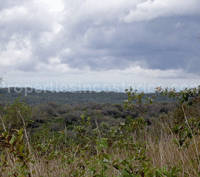 ID CODE: #1609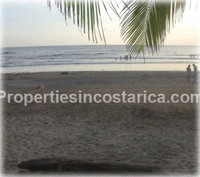 ID CODE: #1611
Ecologic development land for sale in Pinilla Guanacaste
Land size: From 994 M2 (10,700 square feet)
Price: Lots starting at US$44,730
Located near Avellanas beach, the ultimate golf course, in an area suitable for 5 star resorts ... you will find these incredible set of residential lots at the ''last best place'' as many locals and foreigners call Guanacaste More Information...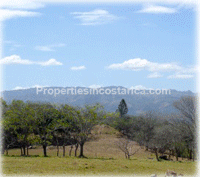 ID CODE: #1505
Building Lots/Land For Sale in La Garita, Alajuela
Lot sizes: from 1.74 Acres to 2.15 Acres
Prices: Starting at US$149,000
A great investment opportunity! 4 Fabulous distinct properties, only 3 minutes away from the new highway between San José and Caldera. Excellent construction ground, great views, nice breeze, little hills and beautiful trees. Hurry up! More Information...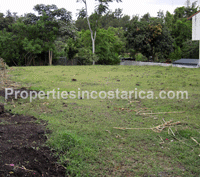 ID CODE: #1493
Great Value & Desirable Lot In Cariari
Total area: 1079.83 m2 (1/4 acre)
Price: US$270,000
Facing The Golf Course
In one of the most desirable golf communities in the Central Valley... Great schools, grocery stores, malls, the international airport and much more comprise the wide array of conveniences that this location has to offer. Calm and quiet Bosques de Doña Rosa is one of the nicest neighborhoods in Cariari. More Information...
ID CODE: #1513
Private reserve community lots for sale
Lot size: Total area 15 acres
Price: Starting from US$72,000
This one of a kind opportunity is living in the rich and fertile lands of Uvita, Puntarenas a tropical Eden offering affordable lots with excellent landscapes (ocean and mountain views), deep well water and electricity services, green zones with walking and hiking trails, this is a Master-planned Gated Community with Planned Amenities, this are gonna get big ... act now before this opportunity slips away! More Information...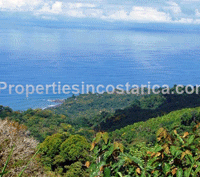 ID CODE: #1477
5 large acres of pure Costa Rica nature, wildlife and ocean-mountain views ready to be yours!
Land Size: 5.35 Acres (2.16 hectares)
Price: US$250,000
When the Spanish explorers discovered Costa Rica back in 1502 they couldn't believe the wonder and magic of the pure nature, lush vegetation, white sand, crystal water beaches. They discovered a special land with rich and immaculate flora & fauna, this reason awarded this country the name of Costa Rica (rich coast). You can also experience the same thrill with this large estate for sale in Dominical. More Information...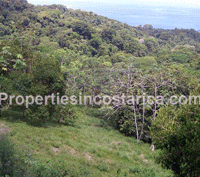 ID CODE: #1476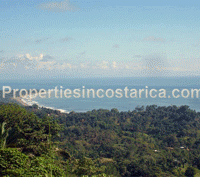 ID CODE: #1475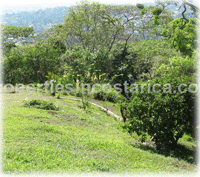 ID CODE: #1191
Land for building in Escazu, incredible views of the Central Valley!
Price: US$84m2 -very cheap- US$325,000 for the whole lot!
Size: 3,865.70m2 (41,610 sq ft) just under an acre
A beautifully landscaped lot with beautiful tropical flowers and an abundance of native trees just over a kilometer from the center of Escazu is available for the savvy buyer who is looking to build the house of his dreams. Ideal for constructing as the land is flat, the lot can also be divided up for development of 3 single family homes… More Information...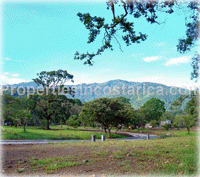 ID CODE: #1421
Quality life at this "Country-style" Gated Community of Santa Ana
Prices from US$259,000
Lot sizes: Around and over 1,000 m2 (1/4 acre)
Now Selling Lots!!! This incredible land project consists in country-like lots for sale and development in the exclusive and perfect weather area of Santa Ana, this project is located in a gated community and has that special natural touch with abundant trees, creeks, flora and fauna. More Information...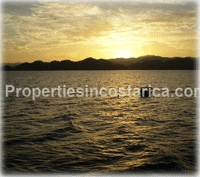 ID CODE: #1372
Beautiful land with endless views and even more possibilities
Price: US$1,105,000
Size: 20,087m2 (216,215 square feet)
Located just 300 meters from the impressive waterfalls in Montezuma and minutes from the beach, this land which is abundant in fruit trees and native Costa Rican trees is nestled into the highest point of the mountain creating fantastic sunrise views from one side of it and to the other side, incredible sunsets. More Information...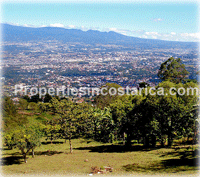 ID CODE: #1374
Specially selected and subdividable land for sale in San Antonio Escazu
Price: US$440,000 (Financing available)
Size: 5,557 m2 (59,816 square feet)
Located in Costa Rica's most exclusive zone, Escazu. This undeveloped and subdividable land is strategically located in the green mountain area of San Antonio of Escazu with the best San Jose city view, fine restaurants, Mel Gibson's Costa Rica home and more. Making this a wise choice for those planning to invest in a business or a dream home. More Information...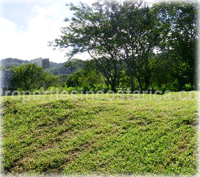 ID CODE: #1364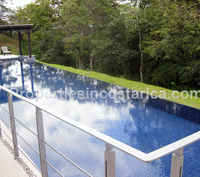 ID CODE: #1333
Lot with panoramic valley views in condominium project
Size: 1000m2
Price: US$165,000
This lot which is ready to build on is located in one the most exclusive project with a condominium concept in the whole of the Central Valley. 23 hectares of lush land with three bordering rivers and 2 km's of natural trails that run alongside the river bank this development is one of a kind. Additionally an illuminated tennis court, huge children's play area and probably the best club house in the country have already been constructed and are being enjoyed as we speak… More Information...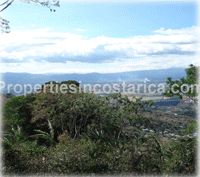 ID CODE: #1916
Panoramic view acreage for sale in Santa Ana
Land: 4.1 hectares or (10+ acres) 
Price:  Reduced to US$449,000
You will be inspired by the beautiful valley, mountains and sunset views from this property. Located less than 2 miles from the new coastal highway (route 27) and just a few minutes drive from Lindora and Multiplaza this property provides convenience to all modern life's amenities as well as the ultimate privacy. More Information...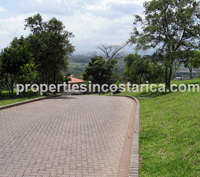 ID CODE: #1134
Large lot for sale in upscale Brasil de Mora
Size: 1176m2
Price: US$185,000
If you dream of building your own house within a safe gated community this lot could be perfect for you. Idea for building an independant house with a great sized yard and 24/7 security, you would be located within a nice private place in the upscale area of Brasil de Mora. More Information...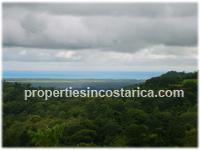 ID CODE: #1145
Ocean, mountain and river views...all from one property!
Size: 31.3928m2
Price: US$800,000
This enourmous property located close to the Central Pacific beaches would be an ideal lot for someone who was looking for a large estate with ocean views and within just a couple of hours from San Jose. Likewise, a developer looking for a parcel to build upon should find this rare opportunity as a great investment. More Information...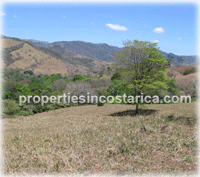 ID CODE: #1114
Great sized property for sale in Guanacaste
Size : 26,000m2
Price: US$750,000
Enourmous lot for sale with excellent access to the beautiful beaches of; Samara, San Miguel, Carillo and Bejuco. Inland this lot is located in Nandayure in Guanacaste and is positioned as a commercial crossroads between all of these beaches. This could be ideal for a resort due to its location. More Information...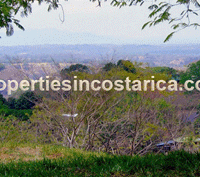 ID CODE: #1100
Large Lot with spectacular view of the Pacific Coastline
Size: 6,000m2 (64,584 feet of land!)
Price: US$17 per meter... US$100,000 in total
Excellent investment! Excellently located just 6km from the beaches nested between Caldera and Puntarenas, this picturesque property fulfills the dreams of all those wishing to build their home in a secure, safe location far from the sounds of the city.Situated in the quaint Costa Rican town Esparza, this lot is one of few left in this private residential area, a large section of which is going to remain protected and unspoiled for future generations to enjoy. More Information...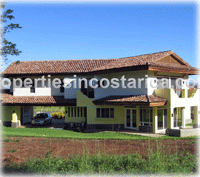 ID CODE: #1301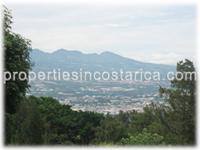 ID CODE: #1275
Prime Subdivided lot in Escazu
Lot: 4000+ M2
Price: US $440,000
This prime piece of property in Escazu provides outstanding views of the city and mountains. The lot is 4000 M2 and has been subdivided into 3 smaller parcels of land. Each lot has direct and private access to the road. This would be an ideal location for a family that wants to build together. This lot also could be developed into a large private estate if the buyer did not want to subdivide. More Information...
ID CODE: #1278
MAGNIFICENT OCEAN AND MOUNTAIN VIEW HOMESITES

Size: 5,000 m2 (1,25 acres)
Price: From US$65,000
Exclusive living in the Central Valley of Costa Rica with a spectacular ocean view, combined with great weather, open spaces, clean air, natural surroundings, and friendly neighbors, all at an affordable cost. This community is located just five minutes outside of San Ramon right off the main highway to the beach. More Information...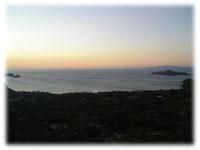 ID CODE: #1251
Papagayo Gulf Luxury Gated Community
Want to live in an Ocean view RESORT COMMUNITY? This is 45 acre development along the northwest Pacific Coast, in the Gulf of Papagayo overlooking the small paradise beach of Hermosa, Bahia Culebra, Peninsula de Papagayo, Playa Panama, Santa Rosa National Park and the world renowned resort Four Seasons. Ocean view lots and villas available. More information…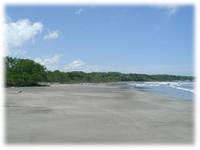 ID CODE: #1248
Titled Beach Front Lot in Mazanillo, Guanacaste
Area: 0.53 acres (2,138 m2)
Price: US$385,000
Fully title ocean front lot in Manzanillo Beach, Guanacaste. This lot is one of a kind, only 5% of the coastal land in Costa Rica is title the rest 95% is concession. Title properties are getting more and more rare to find in the market these days. There is no road between the beach and the lot! More Information...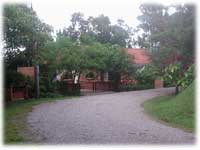 ID CODE: #1299
Santa Ana Gated Eco-Residential
Prices from US$75 m2 to US$120 for best views! Lots from 1,500 m2.
Santa Ana, just 5 minutes from Golf Course, 10 minutes from Multiplaza Mall, and CIMA Hospital as reference for location. Gated private luxury community with large individual lots and magnificent homes among blooming trees and bushes, spectacular views over Costa Rica's central valley and mountain ranges surrounded by a 20,000 acre nature reserve. More info…

ID CODE: #1312
Vista al mar, the best view in town! Escazu panoramic view lot for sale
Size: 13,000 m² (3,25 acres).
Price: US$2,000,000
Excellent location in upscale residential with security and paved access, just 5 minutes from downtown Escazu, Multiplaza or Forum, and just 10 minutes from downtown San Jose. Splendid lot with unobstructed views from sunrise to sunset. Build your dreamed house in the best location of the Central Valley of Costa Rica. More Information...
ID CODE: #2816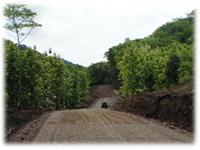 ID CODE: #1255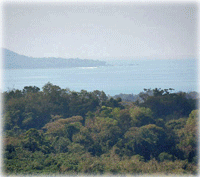 ID CODE: #2300
Gulf View Development Panorama
Land Size: 50 Acres (20 Hectares) 
Price: US$1,500,000
This 50 acre Gulf View Development property overlooks the winding waters of the Rio Coto and the blue waters of the Golfo Dulce in the Southern Pacific Zone. More information...
ID CODE: #2879
Beautiful Ocean view Lot
Land: 6,511.63 m2 (70,065 sq.ft.)
Sales Price: US$139,000
The drive in to the property is well maintained and services a number of existing homes. There are also a number of other undeveloped lots in the area, most of which have been sold. More Information...
ID CODE: #2880
Mountain and Jungle View Lot
Land: 6,511.63 m2 (70,065 sq.ft.)
Sales Price: US$96,000
Jungle and mountain view Lot in gated Community, I you are looking to live in a great home and get to nature watch this is the place for you. Lots of birds and monkeys go right by this ready to build lot. All the infrastructure is done. More Information...
ID CODE: #2891
ID CODE: #2820
ID CODE: #3221
ID CODE: #2949
7 Lot Package Deal near Dominical
Land: 8 hectares (22 acres)
Sales Price: US$185,000
A fantastic opportunity to acquire 7 lots in one enormously discounted package! These lots are all around 3 acres of property and have private road access to a flat building pad. The lots are segregated and could be sold off independently.  More Information...
ID CODE: #3005
Stunning Ocean View lots in the Pacific Ocean
Land: 5,000 m2 (53,800 sq.ft.)
Owner financing available
Sales Price: US$129,000
Introducing spacious home sites with the most amazing views of the Pacific Ocean... Close to a beach where hundreds of turtles come to lay their eggs every day! As a property owner you can enjoy the benefits of a private community that offers large plots, panoramic views of the Pacific Ocean and surrounding mountains. More Information...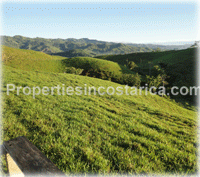 ID CODE: #1983
Southern Zone Overlook
Land size: 2.5 Hectares (6 acres)
Price: US$120,000
This 12 Acre farm is perched high above the Southern Pacific Zone at 3500 feet in elevation. Expansive views include the Golfo Dulce, Volcan Baru, Northern Panama coastline, Talamanca Range, and more. More Information...
ID CODE: #3252
ID CODE: #3072
ID CODE: #3073
ID CODE: #3190
ID CODE: #3313
ID CODE: #3695
ID CODE: #2697
ID CODE: #2736
Ready for building, Eco Development Land with Ocean Views in Dominical
Land: 33 hectares (81 acres)
Sales Price: Reduced to US$1,820,000
The perfect ocean view eco-development land just above Playa Dominicalito in Escaleras. Teak, Cedar, Pochote, and Guadua Bamboo (the world's strongest construction grade bamboo) are mature and ready to harvest on this semi-developed parcel of prime ocean view land above Dominicalito. More Information...
ID CODE: #2934
Dream Property for the Rich and Famous in Dominical
Land: 21 hectares (54 acres)
Sales Price: Reduced to US$1,667,000
The ultimate parcel of land for someone that requires absolute privacy and can afford the finer things in life!! Less than a 5 minute walk to the beach at Playa Gaupil at about 400 meters away and a few minute drive to Dominical about 2.5 kms away; yet a completely secluded feel with surrounding wild life preserves.  More Information...
ID CODE: #3551
ID CODE: #3685
ID CODE: #1739
ID CODE: #2568
Next ->
Sours: https://www.propertiesincostarica.com/residential_lots.html
Similar news:
He caressed her body with his lips, sinking lower and lower. She closed her eyes, excitement sweeping over her like a wave on the seashore. She no longer tried to free herself, but some inner tension still remained in her body.
4532
4533
4534
4535
4536