83 Red Hot Fire Tattoo Designs
Fire has mesmerized humans since it's first discovery. Fire provides light from the darkness,  warmth from the cold, and a place to congregate and worship its wonder. It's only natural that fire would make it's way into the world of tattoos as people pay their respect to this infinite wonder. In this post we take a look at some red hot fire tattoos.
Wrist Fire Tattoo
The above tattoo is a nice little piece on the wrist using abstract colors. The inside wrist is a great spot for small clandestine tattoos.
Shoulder Fire Tattoo
Go big or go home. This is a huge fire tattoo on this man's shoulder done in black. The shoulder is a great place for displaying large tattoos unless you have wimpy arms like me.
Finger Fire Tattoo
Finger tattoos are hot right now. It's a cool spot for small tattoos with minimal detail. You have to be careful during the healing process because you use your fingers often and the movement can prevent the tattoo from healing with full detail intact. If you do get a finger tattoo try keep the use of that finger to a minimum.
Blazing Barbers Batman
Do you think this man is a barber. If he's not, he must love barbers. This is a fine example of using text.
Shoulder Blade Fire Tattoo
Here are a couple of nice little fire tattoos on the shoulder blades. They are simple designs and they look alright. It's simple and symmetrical what more can I say?
Hip Fire Tattoo
Small hip tattoos can be a little bit sexy. This one is no different. They will give your lover a bit of a welcome surprise and send blood rushing to their head and maybe some other places.
Forearm Fire Tattoo
Is that Charzard from the Pokemon? Don't judge me if I'm wrong. I love the Pokemon but I didn't watch that many episodes. Regardless of which Pokemon it is, this tattoo features some beautiful vivid colors and it really brightens up my day.
Bicep Fire Tattoo
This is cool. The match and the flame. It's simple design and but works so well.
Basic Fire Tattoo
Sometimes a simple design is all you need. This little fire tattoo probably lights up this person's life.
Full Body Dragon Fire Tattoo
Holy mother of Mary! This is one hell of tattoo. It would have taken aeons to complete and a lot of cash. Maybe he knew a tattoo artist. The whole saying come to mind, " It's not what you know, its who you know".
Front View
Here is the front view of this big bad boy and it looks as stunning as the rear.
Arm Fire tattoo
The fire of feather. That doesn't really mean anything but it sounds cool to say. On the contrary this tattoo probably means a lot to this gentlemen.
Fox Fire Tattoo
This fire fox tattoo is super cool. The artist has used a manga style with thick outlines and shading to really bring this tattoo to life. I love that the eyes are glazed over. This fox is on the next level.
Fire Tattoo Sleeves
Is it a bird? Is it a Plain? No, it's a man with fire tattoos on both arms. He looks like he's brewing up a fire ball ready to blast his opponent. Hyduken!!
Fire Fighter Tattoo
Where would be without firemen? Probably getting singed to a crisp in an inferno somewhere or standing at the base of tree calling for the cat to come down. These men and women are absolute heroes and deserve a permanent place on the skin. Cheers to the boys and girls for keeping us safe.
Dragon Hand! Flame On!
Dragon hand got his powers when he was a small boy. One day he was in the mountains and found a mysterious ooze. While examining the ooze a dragon bit him on the hand and from that day forth he was know as Dragon Hand!
Tiki Freaky Torch
This arm fire tattoo is absolute fire. Whoever designed it is one creative soul. I love everything about it- from the cool design to the fine detail and thick outlines. Great Work!
Girl Power Neck Fire Tattoo
Girl power is a beautiful thing so why not express it in the form of a small average looking tattoo or alternatively go large and get an amazing tattoo. Either way, you go girlfriend!
Camp Fire Tattoo
What's the word around the camp fire? The word is that this tattoo is da bomb. It's some very nice work indeed. From the logs to the fire to the nice shadow of smoke.
Band Fire Tattoo
Arm bands and leg bands are cool way to make a continuous tattoo. You can substitute fire for anything. Some people go tribal, Pamela Anderson goes barbed wire and the guy from the Red Hot Chilli Peppers has elephants linked from trunk to tail which is super cute.
Ghost Rider Fire Tattoo
The famous crime fighting man who is stuck half way between earth and hell. That's right folks it's Ghost Rider. Unless it's just a skull in a jacket that somebody set on fire while they were toasting marshmallows around a camp fire.
Skulls and Fire Tattoos
Cowboys and fire skulls! What a great combination! This poor skull has copped an absolute flogging. Hopefully he was shot by the arrows before he was set on fire. Which would you prefer arrows then fire or fire then arrows? Write into to our mail bag and let us know. P.S There is no mail bag. I was trying to make joke.
Black is Back Fire Tattoo
The above fire tattoo is a nice and simple piece done in all black. It uses the natural tone of the skin for the highlights.
An Ode to the Rescue Team
The people who join the ambulance or the fire service really deserves some props. This tattoo is mural of a rescue scene. If you look closely you can see an angel watching over them.
Earth, Wind, Water, Ether, and Fire Tattoo
Go Planet! Well this tattoo doesn't really have anything to do with a Captain Planet but I'll use any excuse to bust that phrase out. Hopefully later on in the list there is an actual Captain Planet tattoo. Pop Quiz- What are the names of all the Planeteers?
Work Over Fire Tattoo
Here is a fine example of what a great tattoo artist can do to an average design. They really did take this tattoo to the next level.
Forearm Fire Tattoo
Oh yeah! Now that's what I'm talking about. This tattoo looks rad. It's really simple and a bit abstract. The designer is very clever and creative.
Chest Fire Tattoo
From the lotus blazes igniting the souls of all that gaze upon it. This is a simple little tattoo that incorporates some nice elements and colors.
Phoenix Fire Tattoo
From the ashes rises the Phoenix. The Phoenix represents new beginnings and transformation and with New Years on the horizon this could be a time to reinvent yourself like David Bowie or Madonna.
God Bless America Fire Tattoo
This tattoo is as American as it comes.
Kiss Fire Tattoo
This tattoo rocks. It looks amazing and it doubles as a mask.
Phoenix Magic
OMG! This is some seriously beautiful artistry. The detail is spectacular and colors really light up my life and those who have the pleasure of viewing this fine piece of work.
It Must Be Love
What's a cigarette without a flame. These two lovebirds have cemented their eternal flame with a tattoo.
Heavy Metal Fire Tattoo
Nothing says heavy metal more than a goat and a house on fire. Well maybe some distorted guitar, double kick drum, a whaling guitar solo and fat bass.
Egyptian Tattoo
A cool and unique take on an Egyptian tattoo complete with Tutankhamen.

Fun Fire Tattoo
Here is a happy little flame feasting on the fuel that keep him alive.

Vampire Fire Tattoo
This is another cute little tattoo of a vampire fire. It's a nice tattoo, far from the fire and brimstone we have seen in the list.

Chest Fire Tattoo
This is cool spot for a tattoo. Right smack bang in the middle of the sternum.

Hell on the Arm
This tattoo send shivers down my spine. It's not because of the skull. It's because I have nightmares about losing my teeth.

The Blazing Inferno
This fire tattoo is almost to life like. Compliments to the tattoo artist for doing such an amazing job.

Tattoo Aftercare
Properly caring for your tattoo after it has been done is really important if you want it to maintain the colors and line work. You should keep it moist with moisturizer. The best thing to do is ask your tattooist for tips on how to look after. They have been in the tattoo game for a long time and should have the know how. You can always scout the internet as well. But your tattoo artist is still person to ask.

Well there it is folks! 83 red hot fire tattoos to give you motivation to get back in the chair and get your next tattoo.
Sours: https://www.inkme.tattoo/fire-tattoos/
It's so great that there are so many gorgeous tattoo ideas and every men can choose a perfect one according to their wishes. Today let's consider a super cool tattoo design for men — a flame tattoo. I'm sure you'll agree with me that this type of tattoos is very popular nowadays, particularly among men, so if you wanna look eye-catching, bold and strong, ink a flame tattoo on your body. But firstly, we should find out more about meanings of these tattoos. It's easy to guess that a flame is a symbol of a power and an energy. As well as fire tattoos, flame ones mean a passion, desire and a sensuality. One more meaning is a transformation and a rebirth, that's why many men combine a flame with an image of Phoenix. Now look at pics below to find a right tattoo for you. Get inspired!
Black Flame Tattoo Ideas
As usual, you can make a simple black-contour tattoo and place it wherever you want, for example, on the back, shoulders or a neck. If you like tiny tattoos, you can repeat an original idea and ink a small flame tattoo on each finger of both (or just one) hands. Of course, tribal flame tattoos deserve your attention, so you can make a large armband one on your forearms or legs.
Black flame tattoo on the wrist
Black-contour tattoo on the shoulder
Simple flame tattoo on the forearm
Small tattoo on the finger
Tiny flame tattoo on the finger
Tribal tattoo on the hand
Colorful Flame Tattoo Ideas
No matter what size flame tattoos will have, you can boldly add to them bright colors. And, for sure, you know that the main colors for these tattoos are red and orange ones. For more dramatic and powerful effect you can mix them with black color or various contrasting ones such as turquoise, purple or lilac. You can also find many tattoo design ideas with images of flame and water (orange and blue colors) which are ones more Yin and Yang versions.
Black and orange tattoo on the arm
Blue flame tattoo on the arm
Eagle flame tattoo on the chest
Flaming wolf tattoo on the chest
Half sleeve tattoo design
Large flame on the forearm
Three colors tattoo on the hand
Tiny flame tattoo on the wrist
Source: pinterest


Sours: https://www.styleoholic.com/flame-men-tattoo-ideas/
Fire tattoos are such creative and hot trendy little designs that one can go for. Are you looking for that perfect new fire-inspired tattoo? If so, you're going to enjoy this article and our recommended creations and ideas. Keep on reading as we present you with some of the "hottest" inspirations that men and women can rock, ideal for any age group.
Fire Tattoo: FAQ
1. What Is The Meaning & Symbol For Fire Tattoos?
Fire tattoo is a symbol of everlasting power, dominance, and strength. If you're looking for a tattoo that can show it all in one go – this is it! The color red also shows your steamy side, your will to rule, sensuality, and dominance. If you're someone who is a dominant person who loves to get all the attention and exposure you're going to enjoy fire symbols and fire tattoos.
2. Who Can Get A Fire Tattoo?
Anyone can give it a go with their fire inspo tattoo. This design and print knows no limits, age restrictions, skin type, or gender. Both men and women can show off how determined and strong-minded they are with a fire symbol tattoo.
3. What Is The Best Placement For A Fire Tattoo?
The best place for such a unique tattoo can be anywhere you want it to be since there are no specific rules. Most women will prefer collarbone and chest tattoos, while guys will enjoy this fiery tattoo over their legs or their calves. Get a fire-inspired symbol since it is a masculine tattoo and a brave design. Also, you're going to enjoy placing a fire tattoo over your biceps and arms for further noticeable and flashy ideas.
4. What Are The Most Common Prices For These Tattoos?
Your fire tattoo will vary in price based on your tattoo artist, their level of expertise, as well as their process and ink that's being used. Expect to pay around $60 for super small and simple tattoos, and up to $400 for giant pieces that you get to place over your back.
Black & White Fire Tattoo Design Ideas
1. Fire Tattoos Simple Design
If you're looking for a small forearm tattoo that is not too flashy or dramatic you're going to like this design. Show that you like the fire and the deep spiritual meaning that it has with your character. The end result is perfect for anyone who is afraid of the needle or the tattooing process.
2. Fire Sign Tattoo
This fire-burning tattoo over your knee or leg will look the best on guys. If you're looking for something that is suitable for your character and your bold attention-seeking personality, you're going to like this. The print is an indicator of rough times that are within you, yet you seem to overcome them and surpass them in your own way.
3. Fire Tattoo Symbol
Chest or boob tattoos can be tricky to wear or go for. If you're looking for a seamless design that not a lot of people have or dare to wear you're going to like this one. It is a fierce and attention-seeking fire symbol that will let the world know that there's still some fire burning deep inside of you and your feminine or elegant personality.
Fun fact: the earth is the only known planet where fire can burn.
4. Fire Tattoo Minimalist Look
You and your lover, best friend, or sibling can go for matching tattoo designs and wear them in this cute way! Show that you two know how to value each other and that you know how to express genuine feelings, love, and emotions. With this duo and this combo, you will end up expressing your honest and genuine self while also letting the other person know that you can't live without them.
5. Fire Tattoo Small Ink On Arm
If you're a true minimalist you will like this print. Guys or girls who prefer the black and white combo will like this simple and retro way of rocking a new tattoo. Everyone will know that there is a fire within you while you'll express your creativity in your own subtle way.
6. Ring Of Fire Tattoo With CD's
This intriguing and different black ink tattoo with some fiery elements will show everyone that you know how to create fancy art! If you're a soul who likes to experiment and you want your character to come to play with one specific artsy duo – this hot fire-burning CD is the way.
Did you know that candle flames are blue at the bottom because that's where they take up fresh air?
7. Fire Sign Tattoo With Woman Symbol
If you like to believe that there are strong forces surrounding us and you wish to show your love for them you can do it with this tattoo. It is a retro art piece that shows the love for strong-willed and open-minded women who are not afraid of speaking the truth themselves.
8. Fire Tattoo Ideas Forearm Ink
This flower-inspired burning fire tattoo is different and unique. Place them in a vase and this tattoo will symbolize how your feminine energy can change when you face and deal with big and real-life situations. You know how to come off noticed and you are always fighting for what is right, inside and out.
Small Tattoos Fire Tattoo Design Ideas
1. Fire Tattoo Ideas Match
You can get yourself this fire match tattoo if you're into smaller tattoos and quirky designs. This end result shows a person who is always "starring fire" with themselves or others they surround him or her. You are a troublemaker of your own unique kind, aren't you?
Fun fact: candle flame typically burns at around 1000 degrees Celsius.
2. Fire Tattoo Designs Realistic Symbol
If you want to get a loud colorful yet small print why not go for this flame? This fire symbol is so colorful and bright, ideal for anyone who wants to show their cosmo energy, brightness, as well as a dominant and aggressive side. Let the world see you for your true optimistic approach with this fire!
3. Campfire Tattoo Idea
If you're someone who likes quirky and funny tattoos you're going to like this print. It is a funny and optimistic tattoo that will show the world how fun and casual you can be. No reason to be strict or tight at any given moment, wouldn't you agree?
4. Fire Tattoo Red Ink
Guys and girls who enjoy a lot of color to their tattoos are going to like this bright concept. You will look like a true energetic persona with tendencies to conquer, win, or be noticed 24/7! Show yurt you're driven by inner flames that keep you going and motivated through life!
5. Fire Match Design
This fire symbol and match will suit anyone who enjoys smaller tattoo ideas. If you're into cute ideas and you want to "start a fire within you" or someone else around you, give it a go with this print. This match will show that you're always ready for new "hot" challenges.
6. Rose Fire Tattoo
This small forearm tattoo will suit you if you like cute ideas and minimalist prints. This fire tattoo will show that you're a minimalist and someone who wants a quick and easy print. Make sure that you have 2 hours to spare when placing this rose and fire tattoo combo onto your arm.
Did you know that you can start a fire using ice?
7. Burning Fire Book Tattoo
You can make this quirky move and try out this cute tattoo if you like a pop of color. Add these books on top of your arm and let the books burn! This image will make you look like someone who doesn't believe in the system and will show the world that you're strong-minded and purely intuitional.
8. Burning Fire Symbol
Bright red yet small fire symbol can look retro and cute. If you're someone who is a creative person and you're a fan of bolder ideas you're going to like this image. This small red fire shows your instinct and your will to take on new challenges while working well under pressure.
Fun fact: fire is one of the four main elements – fire, air, water, and earth.
Leg Tattoos Fire Tattoo Design Ideas
1. Bear Fire Symbol Tattoo
If you're an animal lover or someone who likes the wildlife you're going to like this tattoo. This bright loud bear is done in unique geometrical prints and symbols, ideal for masculine guys and those who enjoy showy tattoos. This burning bear will show your intuition and will to act accordingly and instinctively based on every situation. You are a dominant fiery guy, aren't you?
2. Burning Log Fire Symbol
Burning logs is a symbol of your will to lose the bad energy and let go of all the negative thoughts. If you're someone who can control yourself and your emotions you're going to like this print. It is a quick and easy tattoo that will take you less than three hours to achieve and place on your body.
3. Fire Tattoo Church Design
This leg placed burning fire tattoo and church symbol is for anyone who is not as religious. If you don't believe in the system or any religion in particular you're going to like this tattoo. It shows you as a funny humorous disbeliever who has his own things under control.
Did you know that 90% of all wildfires are started by humans?
4. Dramatic Fire Tattoo Ink
Place a fire symbol on your calf and rock this tattoo proudly! The end result is fierce and dominant, ideal for guys who have a bold personality that they don't want to show everyone as easily. However, your tattoo and this fire symbol can speak on its own!
5. Fire Symbol Dice Tattoo
This arm tattoo with a symbol of fire and some dice elements will show that you have had some issues in the past. It will tell the world that you're struggling with gambling or that you have had this issue in the past. However, if you have gone through it or if you are trying to face the issue one way or the other just know that this tattoo will suit you and show it.
6. Fire Tattoo Skull Ink
This fire tattoo with a skull symbol shows and symbolizes your feisty personality. If you're energetic, brave, and dominant just know that this print will show it all! Anyone who is an energetic guy or girl can go for this image. The end result is time-consuming so heads up before you get it.
7. Realistic Sleeve Fire Tattoo
Do you want to wear something different and colorful? If you're a fan of arm tattoos or sleeve ideas you're going to like this one. This burning building shows your character and that you have had some issues in the past. If you can overcome them or if you've been capable of doing so you are going to like this fire symbol and this sleeve creation.
Fun fact: 10 to 20% of these lightning strikes can cause a fire.
8. Fire Phoenix Tattoo
Are you a fan of large thigh tattoos? This one is so dominant and giant, ideal for anyone who dares to wear chic creations. If you're ready to rock something big, bright, and dominant you're going to like this fire angel! It symbolizes your will to overcome bad times and misfortunes. It also shows your vibrant and dominant female energy.
Large & Colorful Fire Tattoo Design Ideas
1. Cartoon Fire Tattoo
If you're someone who enjoys larger tattoos or shoulder tattoos you're going to like this print. It is a creative and artsy tattoo that most guys who work out are going to prefer. Make sure that you have 5-8 hours to spare since this is a time-consuming print and a truly artsy creation.
2. Burning Log Fire Tattoo
This burning log fire tattoo is for anyone who likes creative ideas. If you're looking for something that is retro and different you're going to like this log fire print. The end result shows a person who is stubborn yet successful in life, does this apply to you?
3. Fire Tattoo Sleeve Money Ink
This arm tattoo and this bright sleeve are for anyone who likes noticeable and loud ideas. If you're a fan of big tattoos and you're looking for a sleeve that can tell a story in its own way, try out this dominant masculine print! It will show how you feel regarding money and your personal time, as well as your future. Is it bright, or is it burning as time goes?
Did you know that a house fire will double in size every minute?
4. Burning Lighter Fire Tattoo
This small and retro lighter is for those who want a subtle fire tattoo. If you're looking for something that is chic and colorful you're going to like this design. The best part about it? It won't take you more than 3 hours to achieve this colorful funky lighter.
5. Simpsons Fire Tattoo
Are you a fan of the Simpsons? If so, you're going to enjoy this retro fire-inspired print. It will show that you're someone who likes cartoons and movies, as well as authentic fires that are in your own DNA.
6. Unique Artsy Fire Tattoo
Women who wish to personalize their tattoos the best they can are going to like this print. This artsy fire tattoo will show your feminine and elegant energy. This lady will show that you're always searching for fire and dominant energy everywhere you go. You are also someone who wants to be spotted and supported in your journey. Does this sound like you?
7. Half-sleeve Fire Tattoo
This fire tattoo over your arm will look amazing and attention-seeking. If you don't dare to wear a full sleeve-you can experiment with this creation. Make sure that you book a tattoo artist who is skilled enough and who can recreate similar ideas in the shortest time possible.
Fun fact: The Greeks used concentrated sunlight to start fires.
8. Neck Fire Tattoo Ink
Lastly, how about this neck tattoo? It is a bright and dominant design that will look the best on women. If you are a fan of color and you're naturally driven and drawn to retro tattoos you're going to like this one. It will symbolize your inner fire that you don't show to everyone, only to those who are special and close to you.
Fire Tattoo Time
Which fiery tattoo you can't wait to try out and recreate? Let us know which design is your favorite and a must-try from the list, we would love to know. Also, what type of placement do you prefer with this creation? Sound off down below!
Sharing is caring!
Categories DesignSours: https://www.savedtattoo.com/fire-tattoo/
101 Amazing Fire Tattoo Ideas You Must See!
Is your desire to place a beautiful passion-inspired and bright fire sign tattoo? Fire and flame tattoo designs are empowering, bold, as well as masculine. If you are a fan of red color and you need to find a flaming hot inspo, we have 15 tattoo ideas for you to consider.
What Does A Fire Tattoo Symbolize?
The fire tattoo, as well as a flame tattoo, will symbolize passion, change, as well as knowledge. In many cultures, these tattoos and symbols were used to represent control, as well as superiority and wisdom. A fire tattoo or a flame symbol does not have a negative meaning and is a powerful tattoo.
Top 15 Fire Tattoos
1. Black Ink Fire Tattoos On Arm
This flame tattoo can look amazing if you pair it up with a meaningful quote. Simple fire tattoos and a significant date will already look 10x better!
2. Cool Burning Fire Tattoo On Hand
This is a traditional flame tattoo – done in all red ink, perfect for your arm! This Phoenix inspired tattoo is for guys who love hot & fiery tattoo ideas, perfect for true fans of colors.
3. Popular Fire Tattoo With Rose Tattoo Ideas
A forearm placement won't hurt. If you like wrist tattoos or arm tattoos – get this combo. A burning rose that is in a flame is the perfect image for men who love sentimental and empowering pieces.
4. Small Flame Tattoos With With Nun And Church
Out of design ideas? How about you put this nun in a flame! Choose something like this if you like power, if you love unique pieces, and if you want to get inked something original and different. This tattoo does not have a deeper meaning, it is just the perfect design to follow if you want attention-seeking tattoos.
5. Black Fire Design Tattoo
Hell tattoos designs look a lot like this! This flame tattoo and black flame tattoo designs go hand-in-hand together. Place this tattoo anywhere on your body – just make sure it stands out since the design itself is bold and powerful.
6. Skull With Flames Tattoos
Choose this light tattoo if you are a fan of different tattoos. You can also go for green or blue ink, especially if you are not a fan of deep dark red images. This skull-inspired fire tattoo will suit men who want a pop of green, as well as different design ideas for their arm or body placement.
7. Flame Tattoo Design
This flame and a lighter tattoo are for guys who have a funny side, or who like simple tattoos. If you are on a search for something that does not need a meaning – this is it!
8. Flame Tattoo Black & Orange Design
This power-embracing image is for men who want to dedicate a fire or a flame to their loved one. You can also go for a sleeve, as long as you have a mind of steel!
9. Flame Tattoos Designs With Skull Tattoo
This flaming hot skull looks manly. A flaming skull meaning? This skull will emphasize the strong will of its owner, or the person who is holding it. If you want a source of power – a skull is your go-to.
10. Tribal Flame Tattoos
Men who like flame tattoos or who are a fan of tribal designs can get this 2 in 1 stylish tattoo! This flame tattoo will take only 3 hours to get, and will look good on your arm or your chest.
11. Small Fire Tattoos
Flame tattoo @lali.roig.tatt
A pop of color and a smaller flame tattoo are inexpensive, as well as easy to get. Place this fire tattoo on your leg and invest only 2 hours to get the design!
12. Red Fire Symbol Tattoos
Finger, wrist or palm tattoos are perfect for those men who like to drag and seek attention. The fire design and the eye-pattern go amazing together and are for men who don't need deeper meanings.
13. Destruction Fire Tattoo Designs
A police car on fire and in flame? Why not? This tattoo design is for people who take life not too seriously, and who like humoristic images or tattoo ideas.
14. Forest Fire Tattoo Design
A forest fire design and the image itself can be thoughtful, as well as scary. If you were affected by forest fires, you will enjoy this image since you will dedicate it to one era of your life. However, if you are a fan of scary movies get black flames tattoo and wood designs. This design can definitely go two ways.
15. Good & Evil Energy Fire Tattoo
Phoenix or dragon flame tattoos are perfect if you love old-school and mystical stories! Get this tattoo if you are a fan of good vs evil tattoos and if something like this speaks to your heart!
On That Note
Flame or fire tattoos are definitely dramatic and bold. Do you like fire? Maybe you are a fire-based zodiac sign? Either way, you can easily find your perfect inspo in our 15 tattoo designs. Both men and women can get some perfect tattoo ideas, and will want to play with fire after reading through our guide!
Need More Inspiration
Feature image from Pinterest
Sours: https://outsons.com/amazing-fire-tattoo-ideas/
Tattoo small flame
Flame tattoos
Tattoos → F → Flame tattoos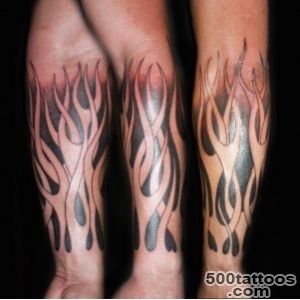 Tattoo fire as a natural element symbolizes destruction and passion . The image of fire in a candle or torch speaks of secret knowledge. Images of fire , just as the flame is full of internal energy . The choice of this sketch of tattoo fire speaks of flame that burns in the soul .
Fire - the eternal element that accompanies the life of man ,source of energy for everyday life and the flames of hell , where the souls of sinners are burned . The basic meaning of the tattoo fire : destruction , passion , rebirth , secret knowledge .
Destruction
As the element of fire is uncontrollable . Like a flame that warms the hearth , the fire - a good start , a source of light and heat.Similarly, in the image of " wild " natural flame symbolizes the unbridled destruction. The flame , which a man subdued and limited scope of the candles , fire , torch - a sign of light and warmth , comfort, and hope.
Passion
Lit soul , burning cheeks, warm heart - all these phrases immediately clear , although it is quite abstract and impossible concept.The image of the heart , hugs the fire - a sign that can be interpreted as intolerable mental anguish or the everlasting burning and loyalty to their ideals .
degeneration
Fire empowers burn all evil and alien life. Place freed from evil purifying flames , ready for a new life .
Secret knowledgePrometheus Flames in philosophy has become a symbol of knowledge, learning and the world. Man , endowed with the light of knowledge can mark yourself familiar fire . But the fire has to be domesticated by man - the flame of a candle or a torch .
Fire has a mystical significance . All religions and mystical teachings recognize the crushing and cleansing power of fire .Tattoo fire is rarely used in its pure form , most fire complements the main image , giving it a whole new meaning . Fire in the tattoo is always a symbol of intensity, movement and power. For example , a car in flames , is furious uncontrolled and uncontrollable movement .
The flames that engulfed an object or an animal ,It gives it in addition to the energy and motion of a negative sense - it is a destructive force , irresistible passion or flames of hell , which burst into everyday life . But the sketch of a tattoo with the element of fire always looks bright and attracts attention .
The value of fire in the tattoo depends on its location and related subjects .Burning heart - mental anguish .
Burning legs - a symbol of fast motion .
Flames in the groin - the irrepressible sexuality.
Animal flames - symbolizes aggression , rage .
The subject , in flames - symbolizes the taboo and depravity , communication with Hellfire .
The fire in a candle or torch - secret knowledge .The image of fire in the tattoo says about the fiery energy of the owner . Fire can mean burning soul ideals and infernal destructive passion .
Flame tattoos designs and images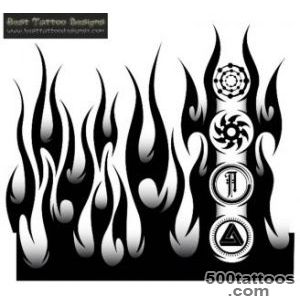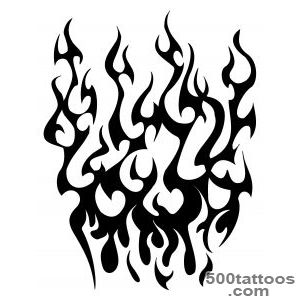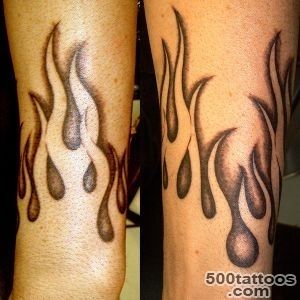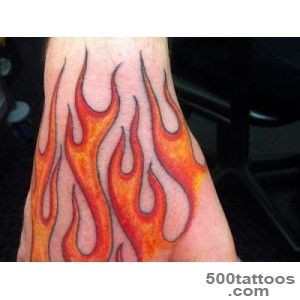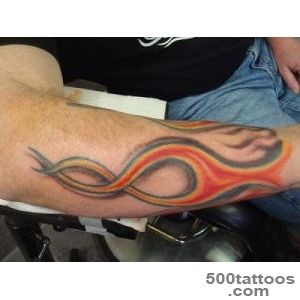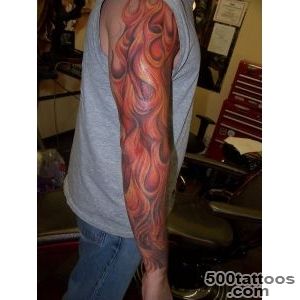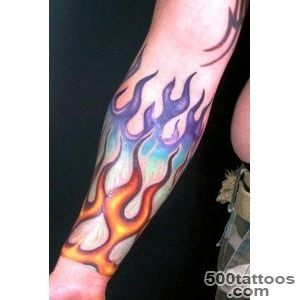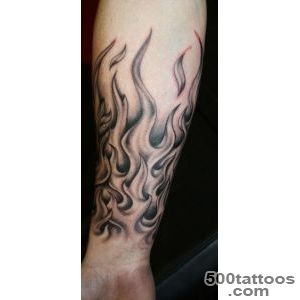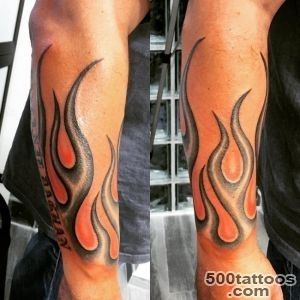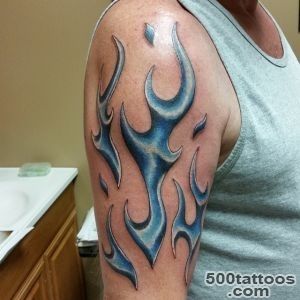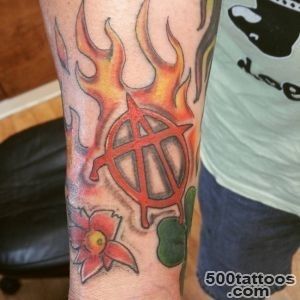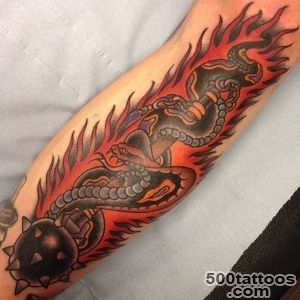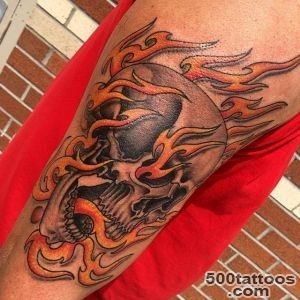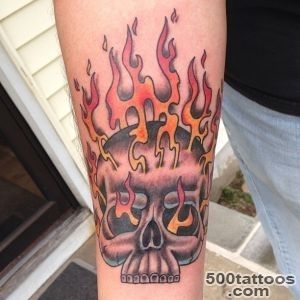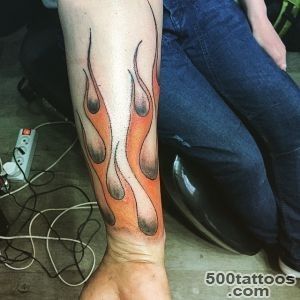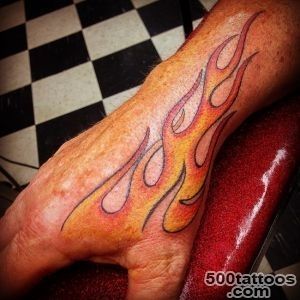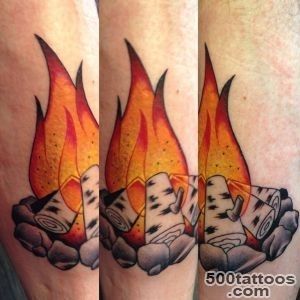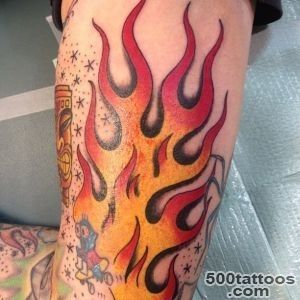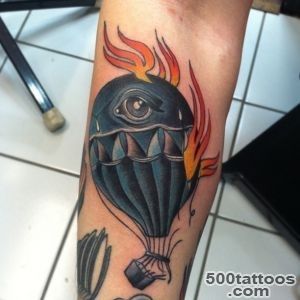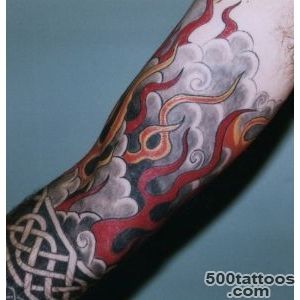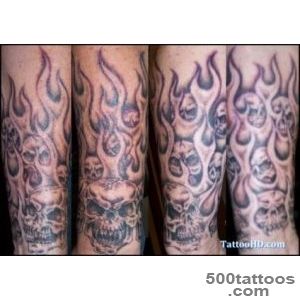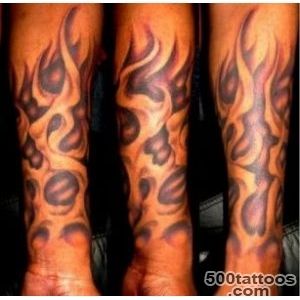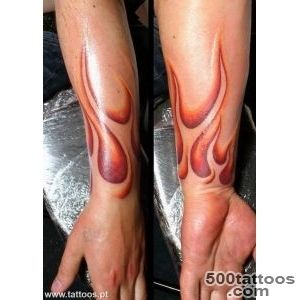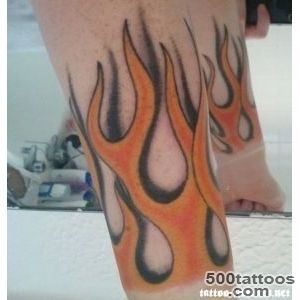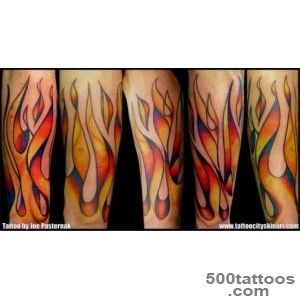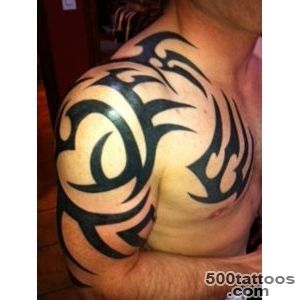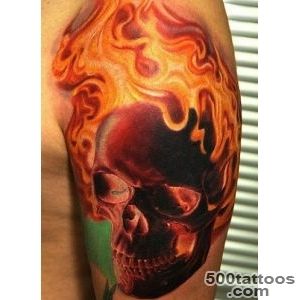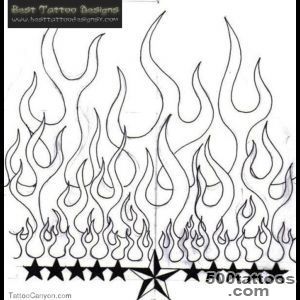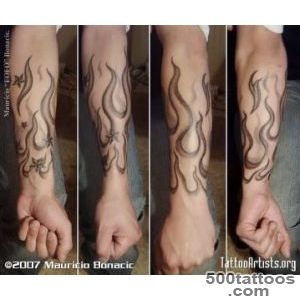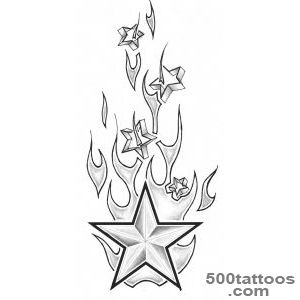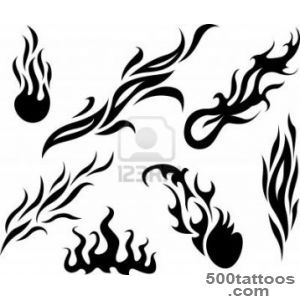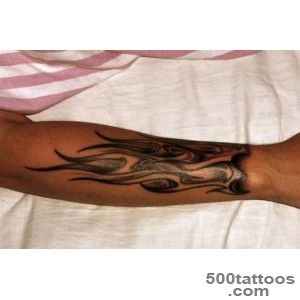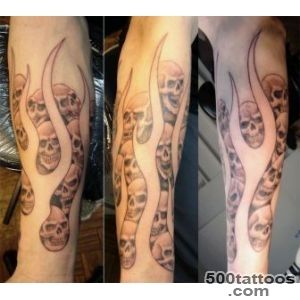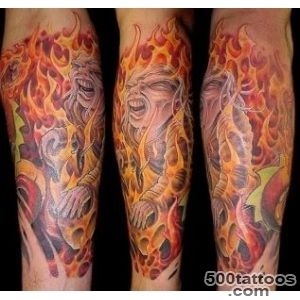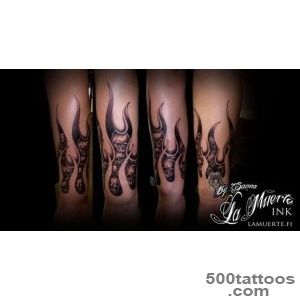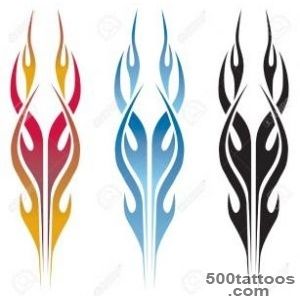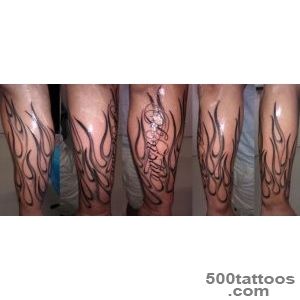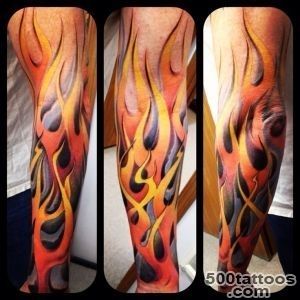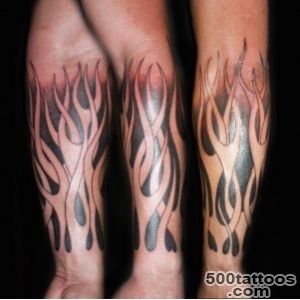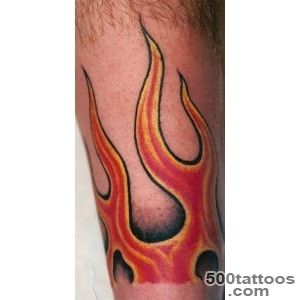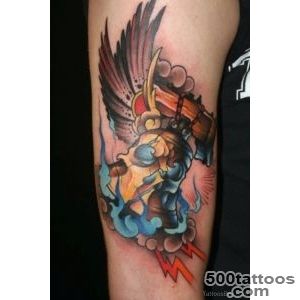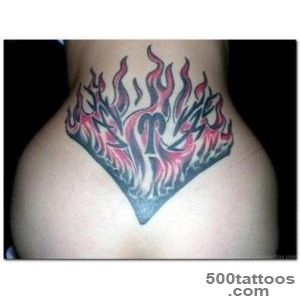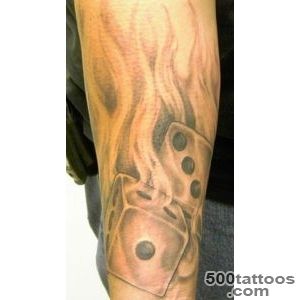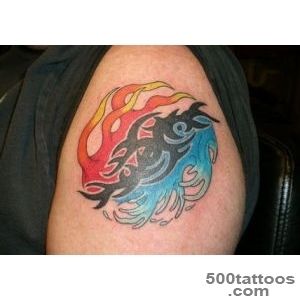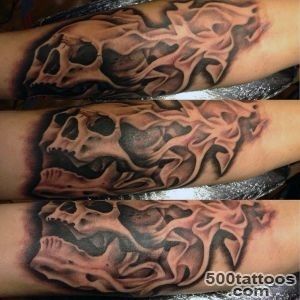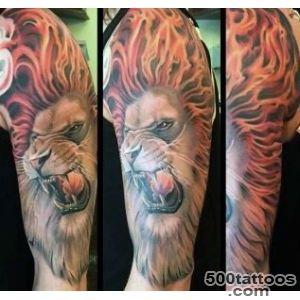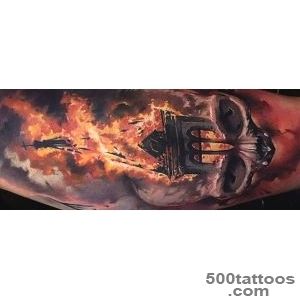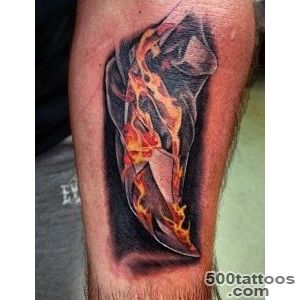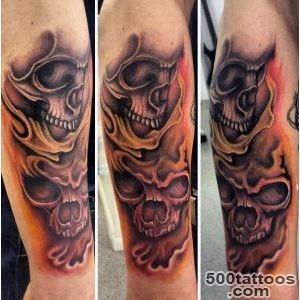 Sours: http://500tattoos.com/flame-tattoos.html
Everything You Need to Know About Micro Tattoos - Dos and Don'ts
One of the stories, and believe me there are many. What to wear. such a question is not necessary, always a white blouse with a neckline, a narrow bra, or even a double one, so that the breasts seem larger, then a miniskirt. And always stockings.
Now discussing:
And she could not concentrate. But then she began to choke. The realization that he will choke her until she finishes, his movements in her, this sweet pulsation of his penis, his irresistible power over her. All this made her finish, despite the tears oozing from her eyes and a dangerous lack of oxygen. She finished, writhing and emitting loud, gentle moans, opening her mouth so wide that the gag fell out.
44005
44006
44007
44008
44009